Fashionistas are raving about corset dress trends. Whatever the shape of your body, the corset transforms your figure into an hourglass shape with particular emphasis on the bust.
Fashionistas are raving about corset dress trends. Whatever the shape of your body, the corset transforms your figure into an hourglass shape with particular emphasis on the bust.
It is a dress type for a special occasion, offering you a chic and sultry look. There are innumerable options, including strapless corsets or corsets with cowl necklines, slits, embellishments, embroidery, and more. Pair your corset outfit with high heels; you are all set to rock.
Here are ideas on looking your glamorous best in a corset-styled dress.
1 Corset Maxi Dress: Elegance Thy Name
A prevalent corset trend is the maxi dress. A long corset dress is available for different shapes – petite, curvy, long torso, straight, or for an average build.
A black corset dress made from poplin fabric clings beautifully to your curves. Pair it with high heels for a wedding or a special occasion.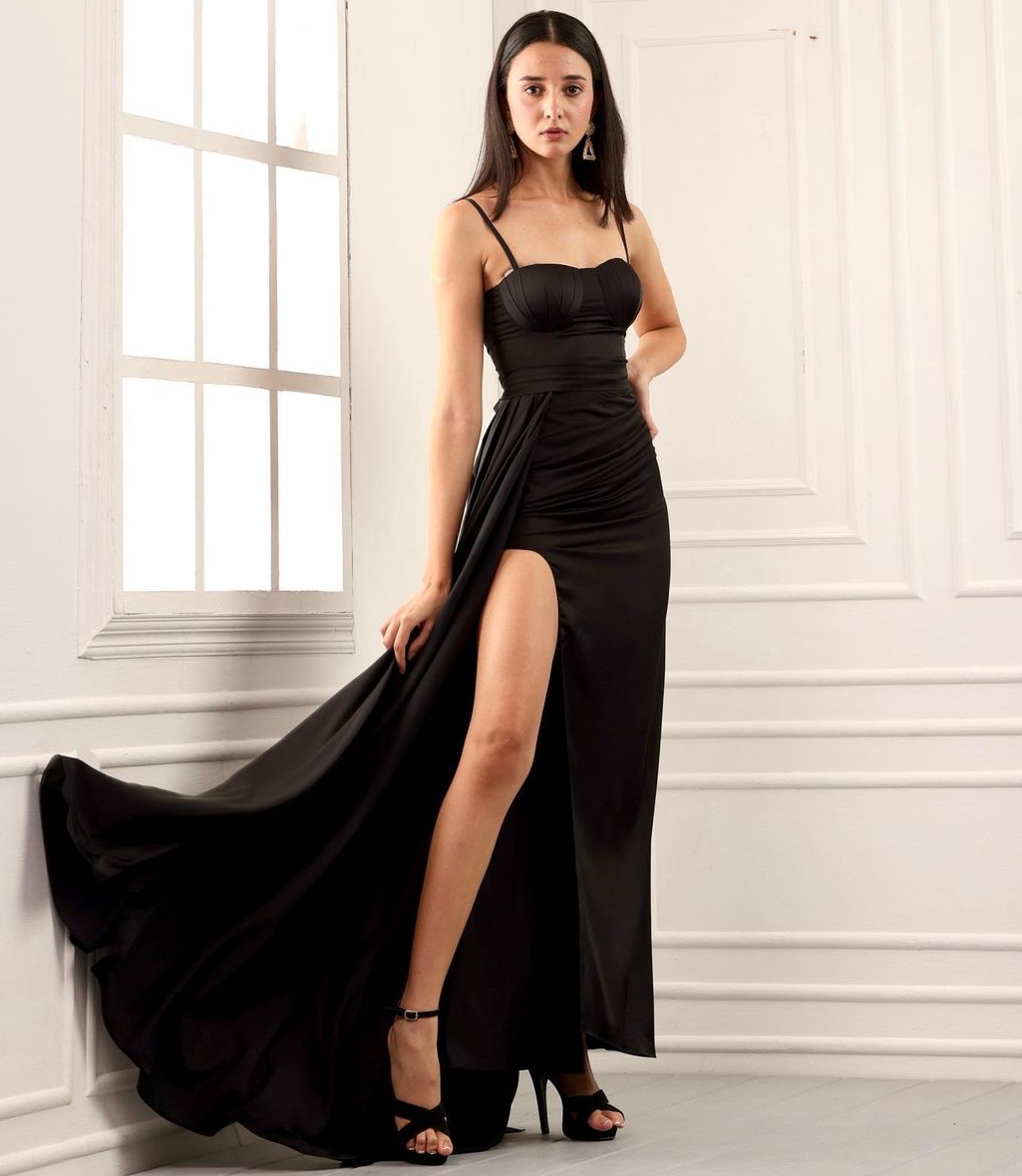 via @kostume_county
2 Corset Midi Dress is So Sexy
A chic dress idea for a night out is a corset midi dress. A white corset dress in a classic midi style is a fantastic way to show off your hourglass figure. Go for satin fabric for the dress to cling tight. You can also wear a top corset dress with mesh detailing at the waist for a sexy appeal.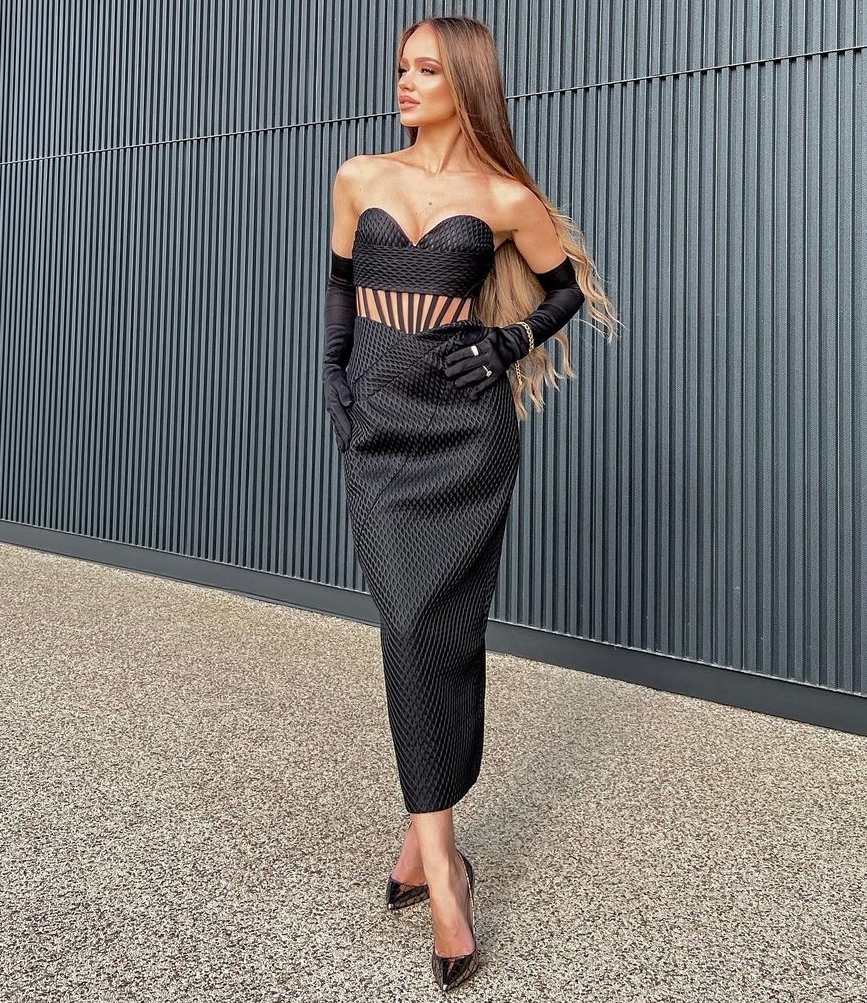 via @natalia.lyma_
3 Corset Mini Dress: Look Like a Diva
A red corset dress that stops at the mid-thigh length is a head-turner all the way! You can pick printed dresses too with a flared skirt. A satin corset dress is for any season and formal occasion.
Pair corset belts for an added charm and define your waistline elegantly. Alternatively, look for strings at the back, as they help keep the corset fitting your shape.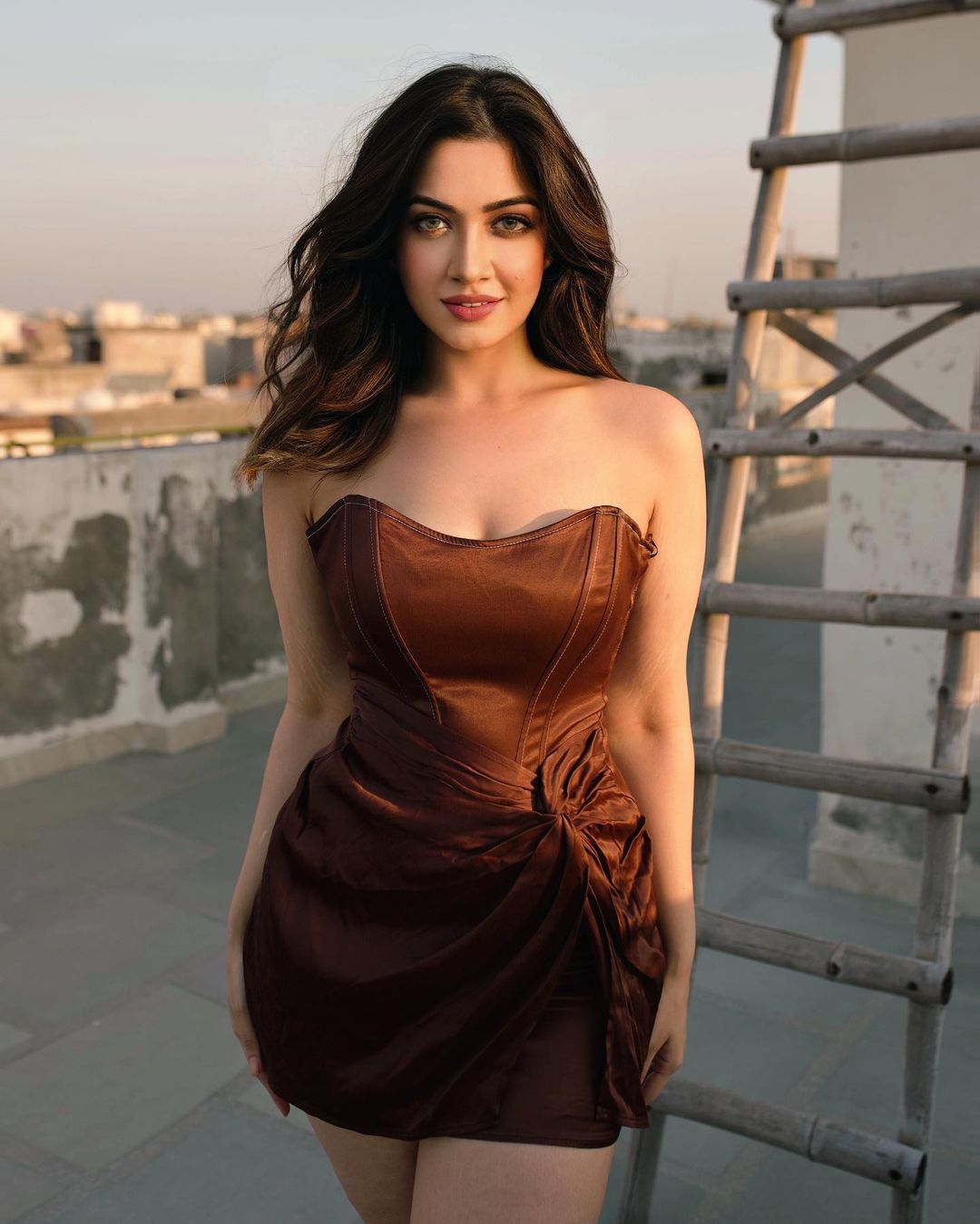 via @akankshaaryaa
4 Noble Vintage Corset Dress
Victorian corset dresses were regular clothing for women in the 18th century. It was an undergarment back then. Known for producing an hourglass figure, the dress accentuates and supports the bosom.
Today, chiffon black corset dresses in the vintage style are trendy. Wear this long dress to garden parties, picnics, afternoon tea parties, and dates.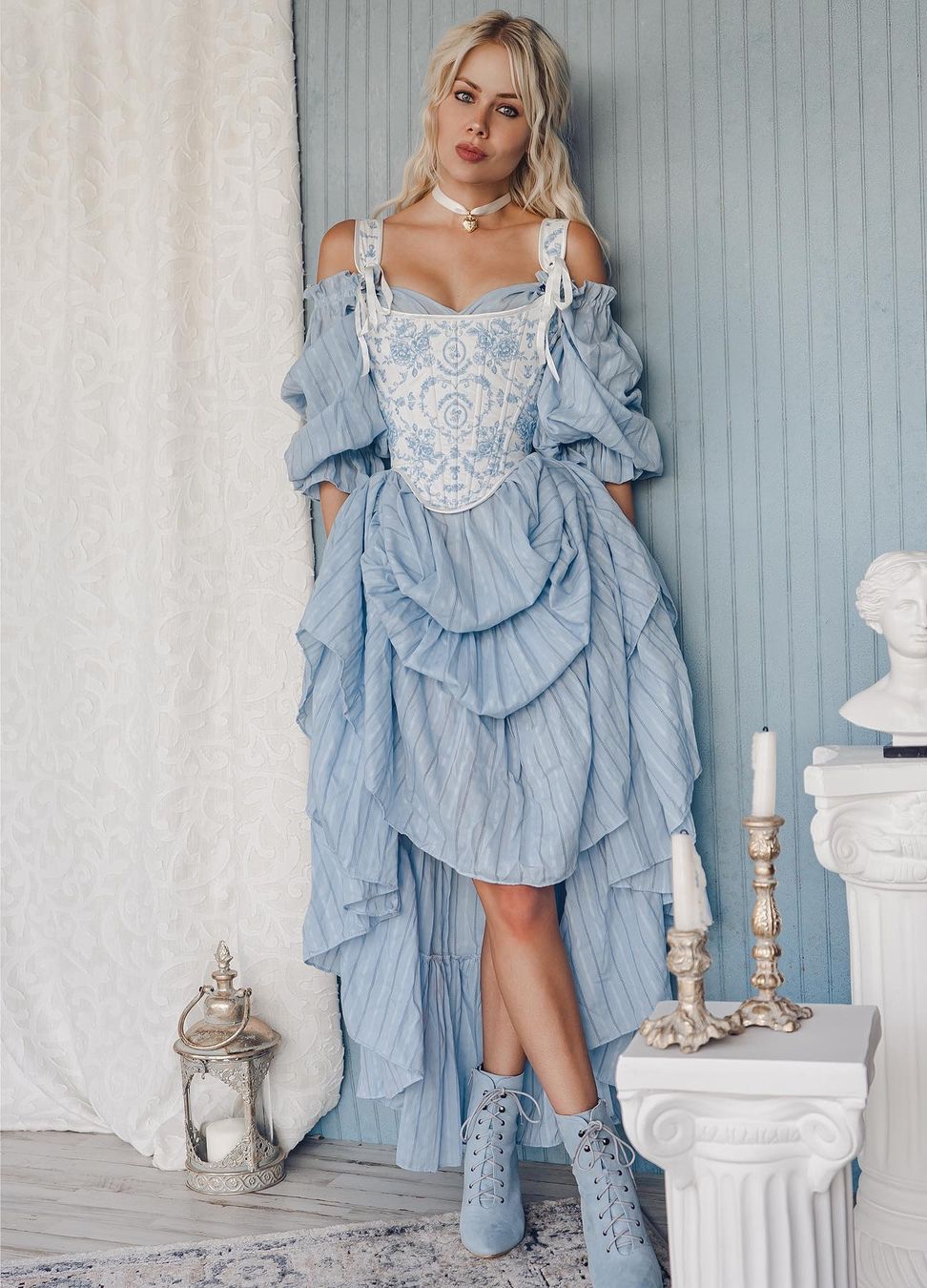 via @enjouecollectif
5 Flattering Plus-Size Corset Dress
With evolving fashion trends, you can find stylish corset dresses for any body shape, even for heavier women. Irrespective of the body type, there are flattering silhouettes of a dress with a corset. With zippers, the style is more manageable than before.
Plus-size corset dresses are usually designed using stretch crepe or satin fabric for extreme comfort and proper fit. From a stunning black to pink corset dress, you have so many color options available in the plus size corset collection in the market.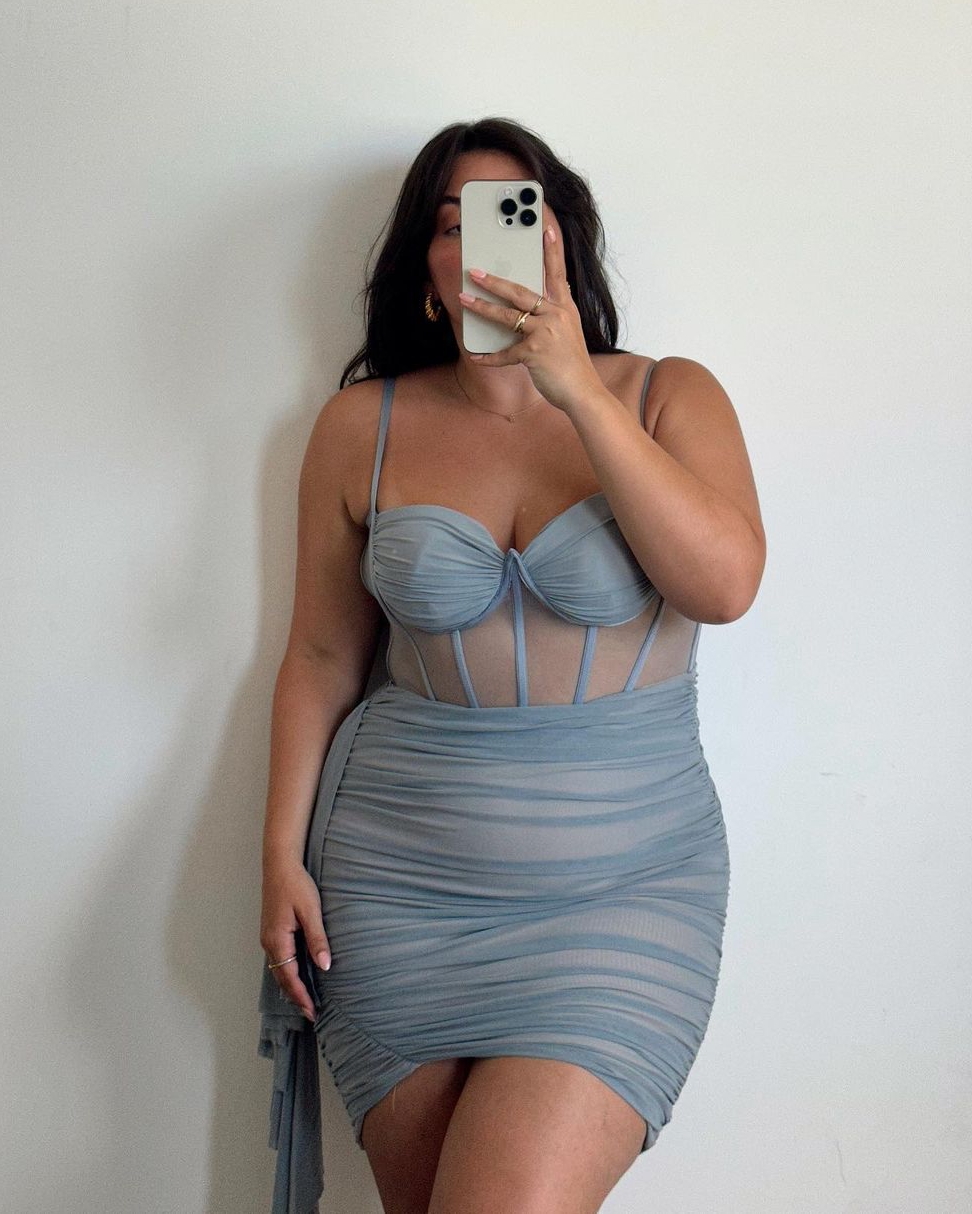 via @taylachantelle_
6 A resurgence of the Corset Wedding Dress
A corset top wedding dress is one of the best bridal fashion trends. Whether vintage or lacy, it's romantic and a fashion statement. A mermaid wedding dress with a corset done in lace fabric and with v-shaped front boning is perfectly feminine. A white or black corset dress is seductively feminine and delicate on your big day.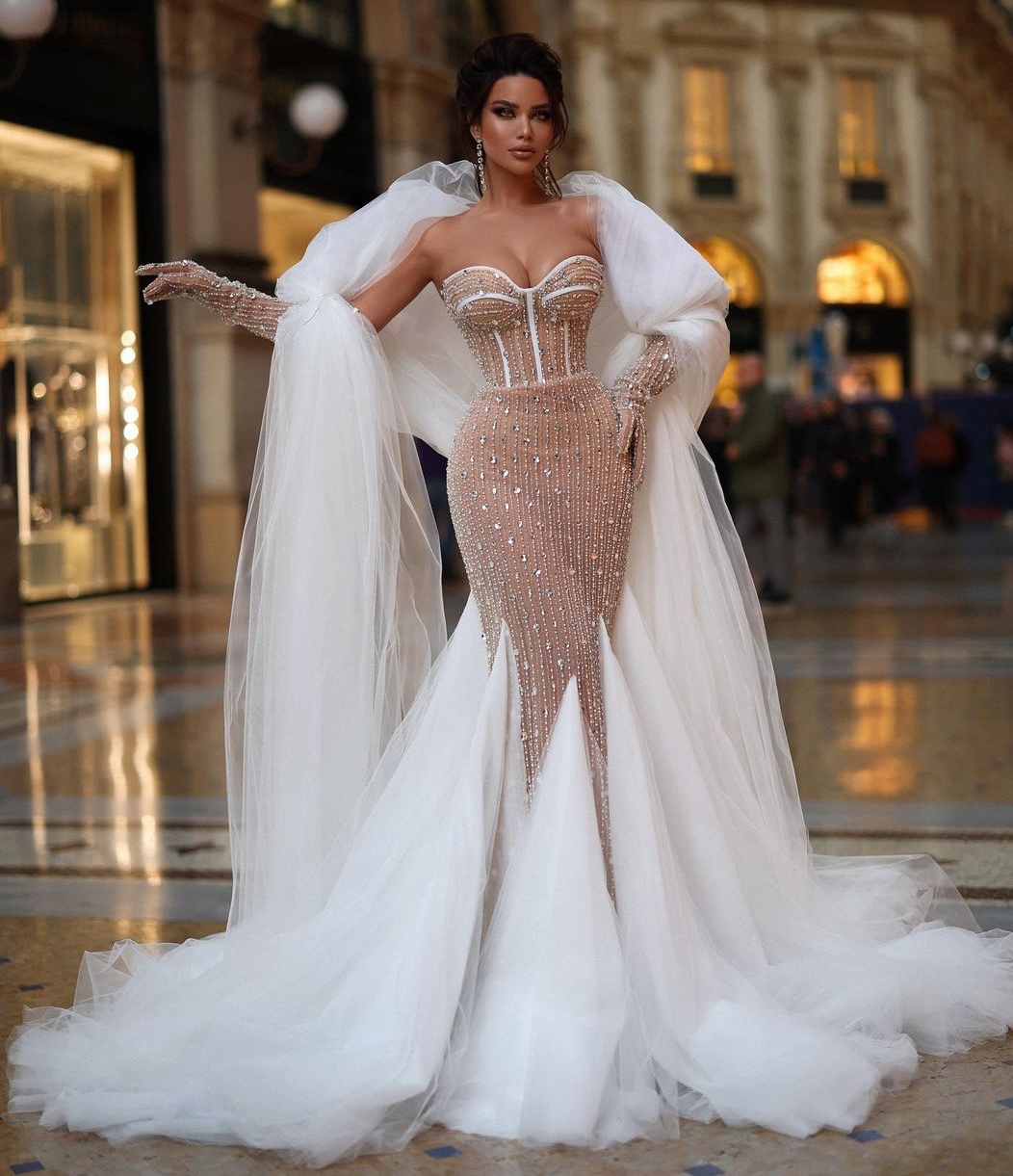 via @frida_xhoi_xhei
7 Dress Up in a Corset Prom Dress
A figure-hugging corset prom dress is a great way to show off your beautiful curves. The waist-clinching fitted boned bodice style depicting the Victorian era craze is one of the best prom dress ideas.
Lacey, sequinned, satin, or see-through georgette fabrics, the dress always looks spectacular. Don't forget to pair high heels for an added effect!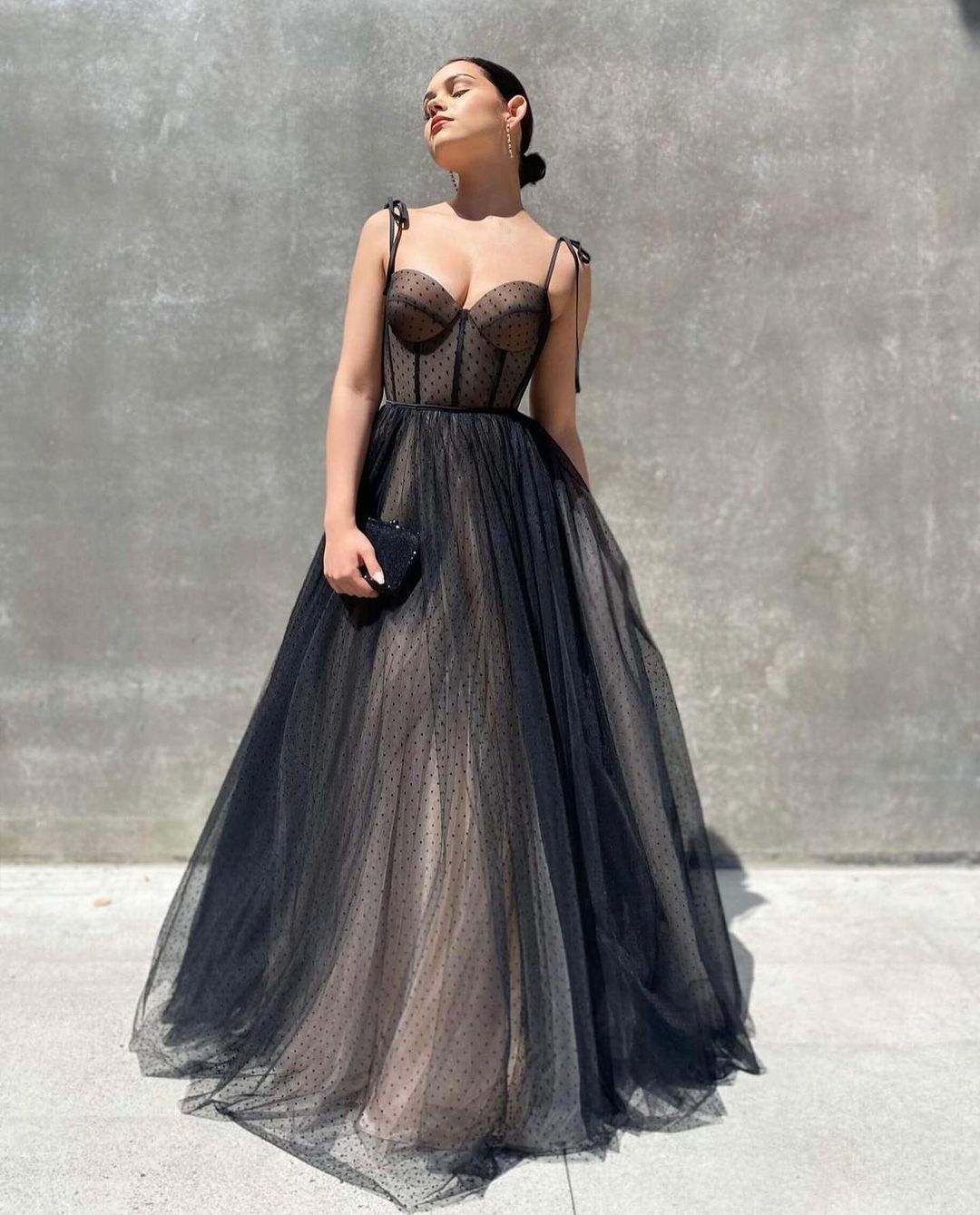 via @balldresshire
8 Satin Corset Dress for a Lustrous Look
Of all the soft, shiny fabrics, satin is a hit. The ultra-luxe material gives a breathtaking elegance to your corset. Boned at the back and front, a green corset dress with balloon sleeves and a deep neckline is a winner. Wear satin mini corset dresses to grace any occasion, from weddings to date nights.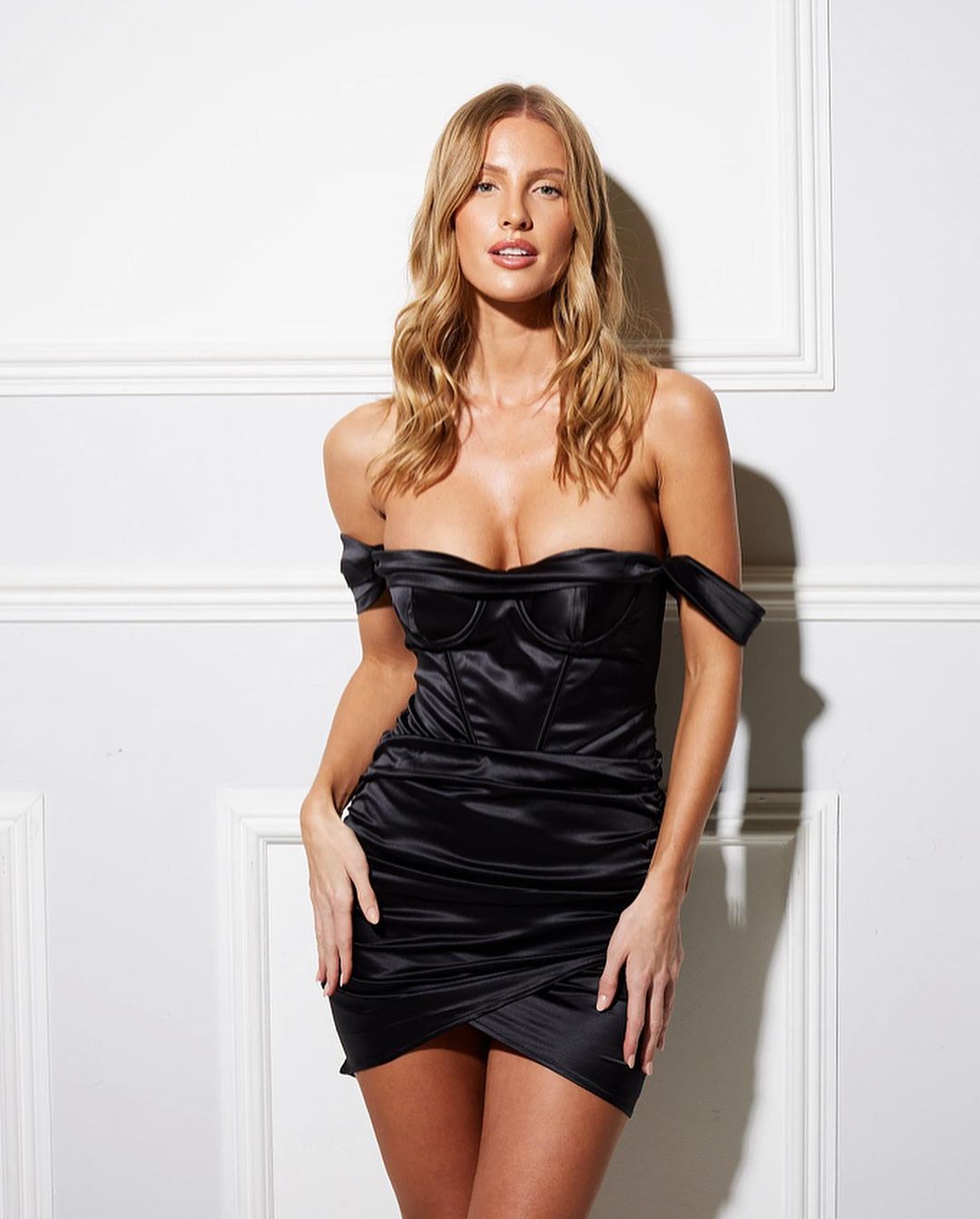 via @aimerlavue
9 Graceful Long-Sleeve Corset Dresses
Amp up your look at a date in corset tops and dresses with long sleeves. Full sleeves in stretch fabric like chiffon harmonize beautifully with the corset style. Be it a long dress, a midi corset dress, or a dress with a belt, long sleeves highlight your arms and are ideal for a daytime event.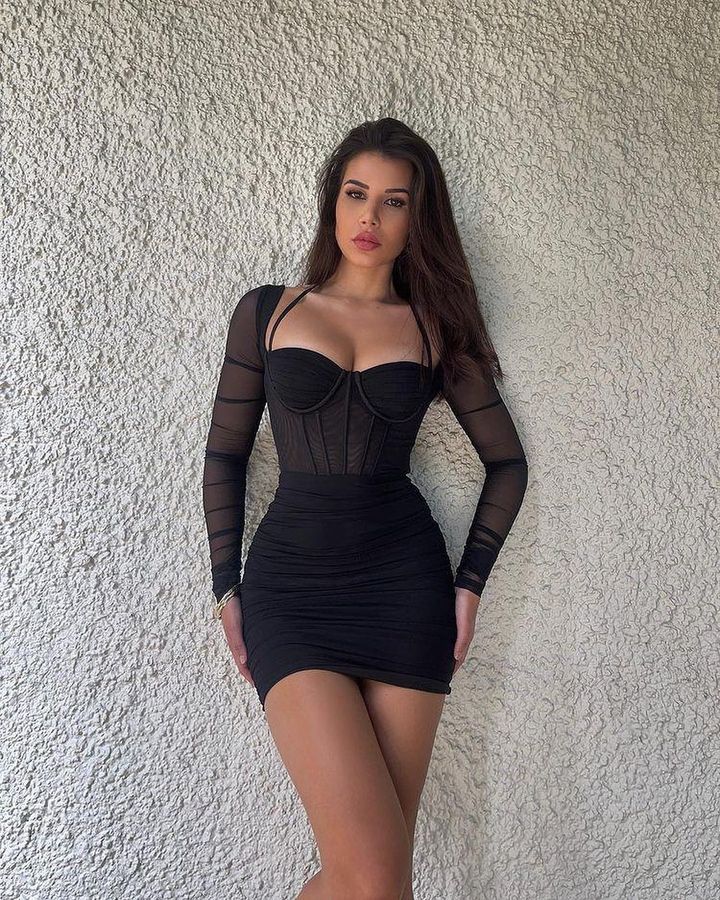 via @nifeycouture
10 A Flattering Corset Tulle Dress
A Tulle A-line corset dress with a sweetheart neckline is a fabulous corset trend. Topped with adjustable straps, the feminine and flowy dress is a great wedding dress idea. You can opt for a midi or long dress to create an hourglass shape on your D-day.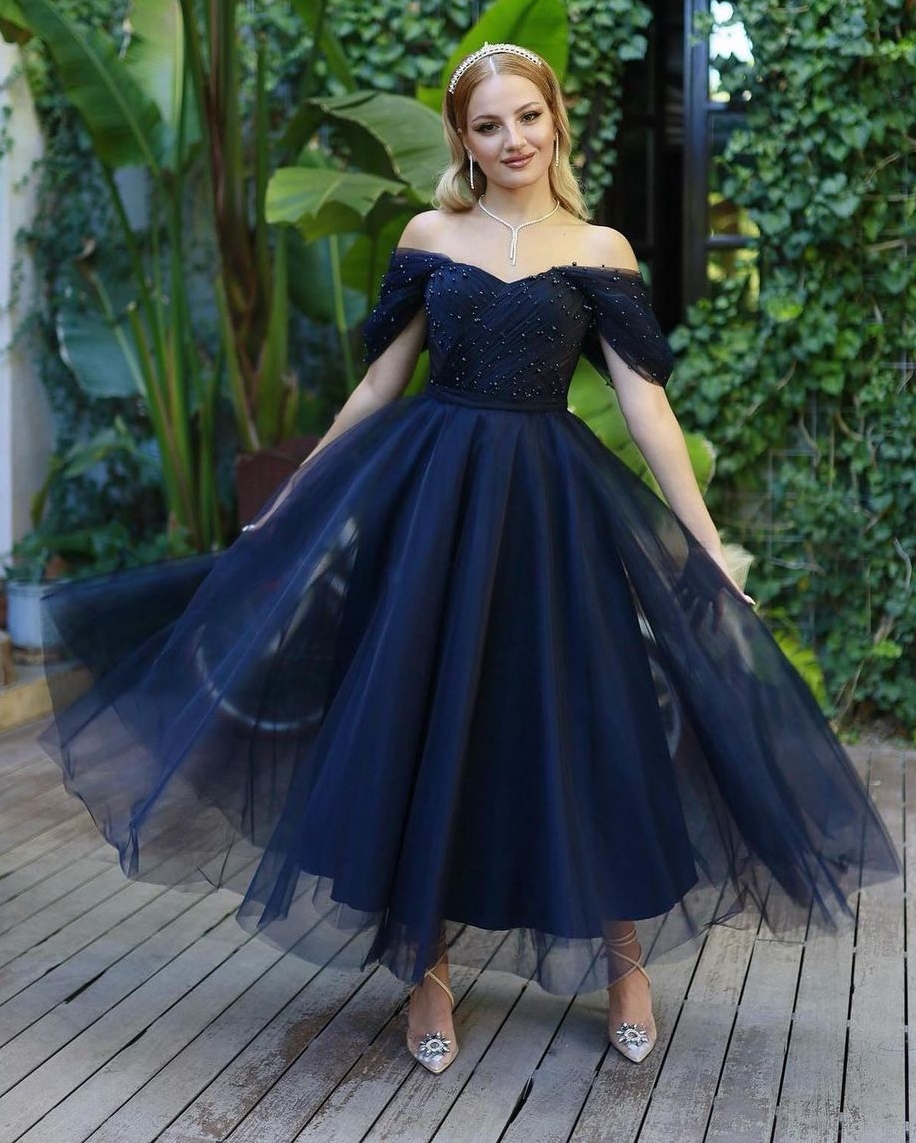 via @theelsacom
11 Flattering Silhouette with Strapless Corset Dresses
A strapless dress idea is the shape-hugging corset dress. Made from satin or chiffon, an elegant blue dress or purple corset dress has a corset-style boning bodice that hugs your upper silhouette flawlessly. For an hourglass figure, these are must-have dresses for girls to wear on formal occasions.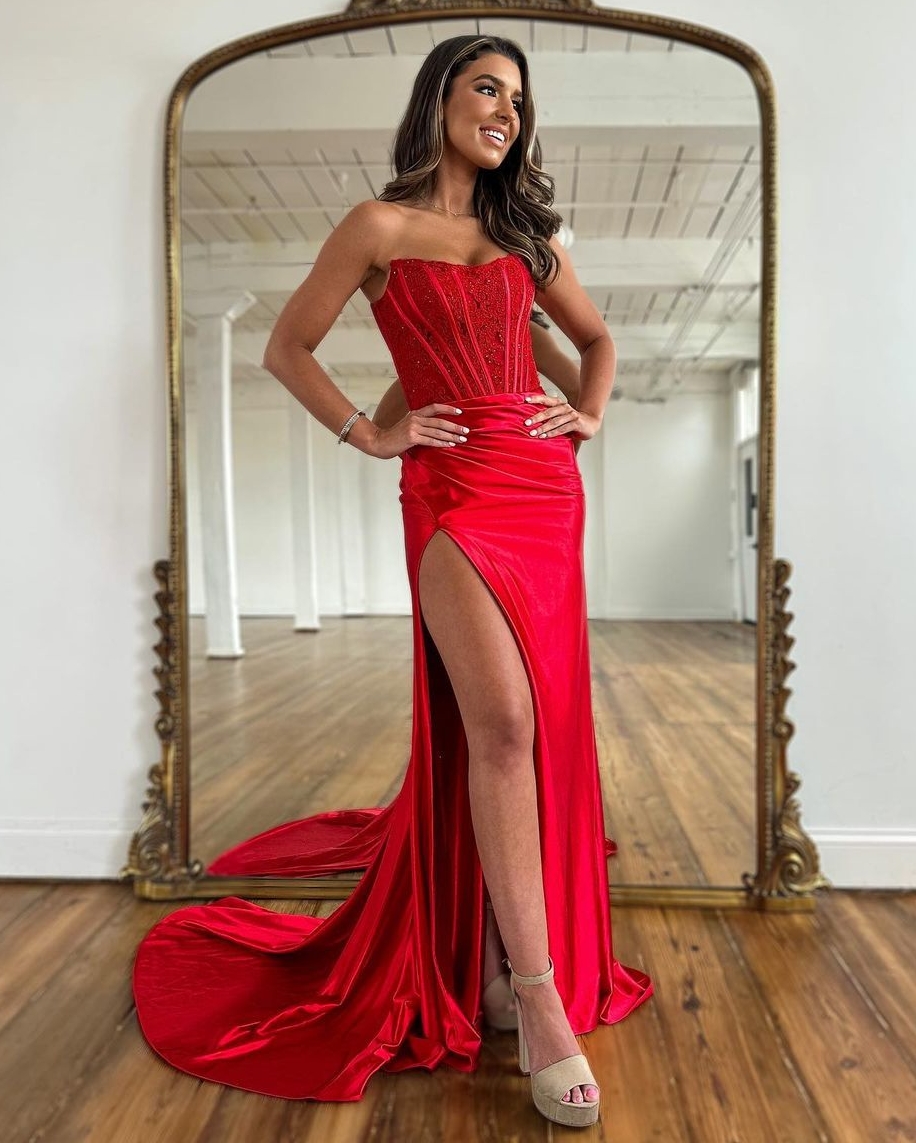 12 A Timeless Corset Cocktail Dress
A corset dress is an excellent choice for weddings, cocktails, parties, and formal events. Paired with high heels, this bodice-fitting dress is a showstopper.
Lace-up gowns and meshed corsets made from costume fabric like casa satin, faux silk, or velvet are pretty trendy. It is a perfect dress for a special occasion and emphasizes your fabulous waistline.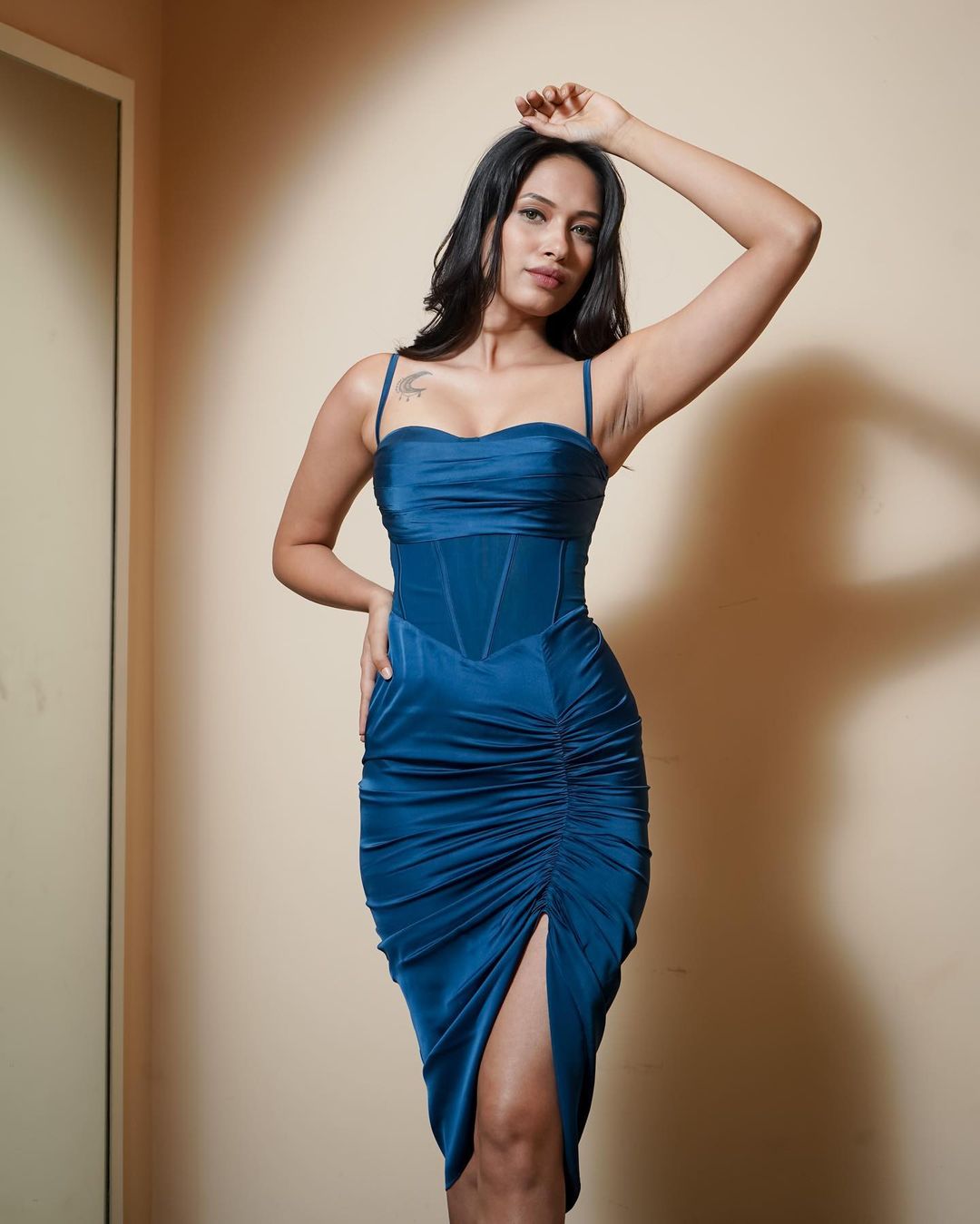 via @kostume_county
13 Paint the Town Red in a Corset Gothic Dress
A black gothic dress is for someone who loves the darkness. A long black dress with gothic details will give you eerie and mysterious vibes. For a vampy vixen look, these corset-style dresses are absolute stunners. They are usually designed using leather and lace fabrics.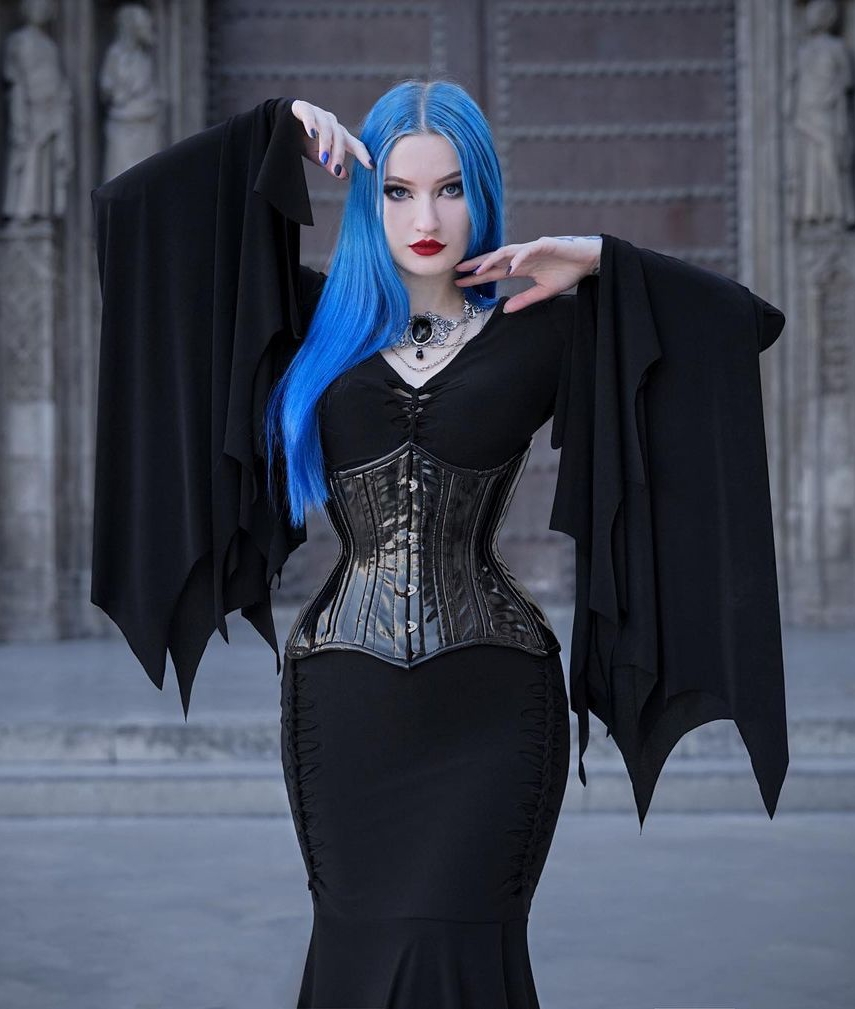 via @bluexastrid
14 A Signature Lace Corset Dress
Satin with lace is a deadly combo, just like a white corset lace wedding dress. Celebrate your special moments with a lacy black dress—the timeless beauty of the transparent material hugs you close, a must-have in your wardrobe.
Place your next order for a party for this premium dress.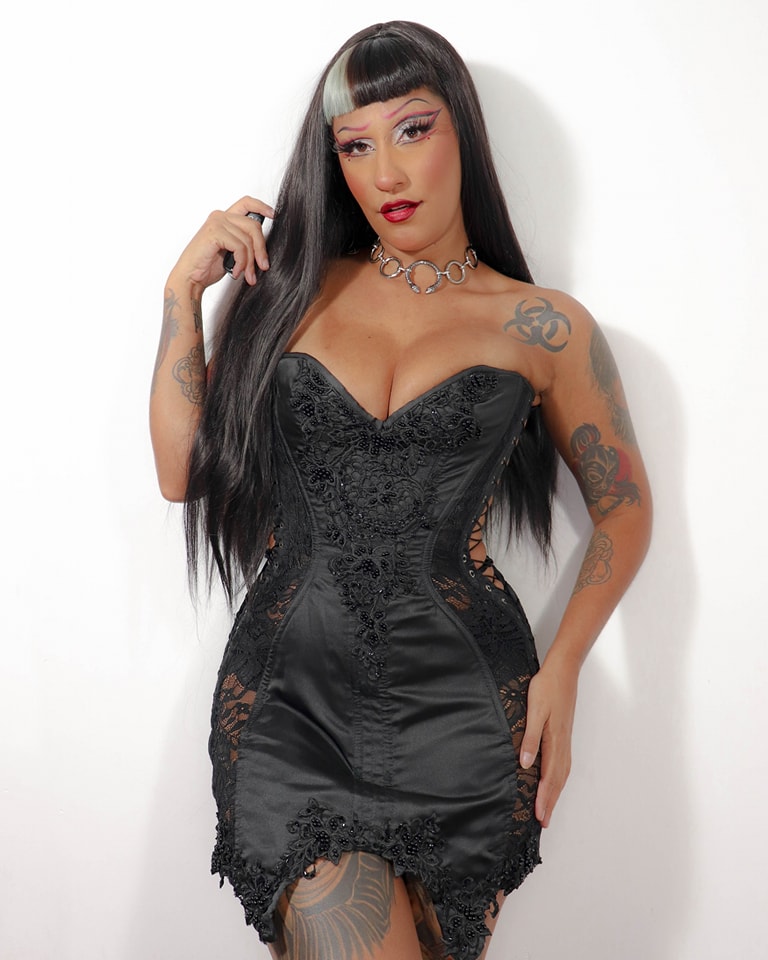 via @bansheecorsets
15 The Cottage-Fashioned Floral Corset Dress
A soul-stirring corset-style dress is a floral dress. It is classical, soft, and ultra-feminine. A midi dress length made from cotton satin stretch fabric is ideal.
The bone corsetry compliments your bust and waist. A white floral dress is for every day. A unique red corset dress can be reserved for special occasions.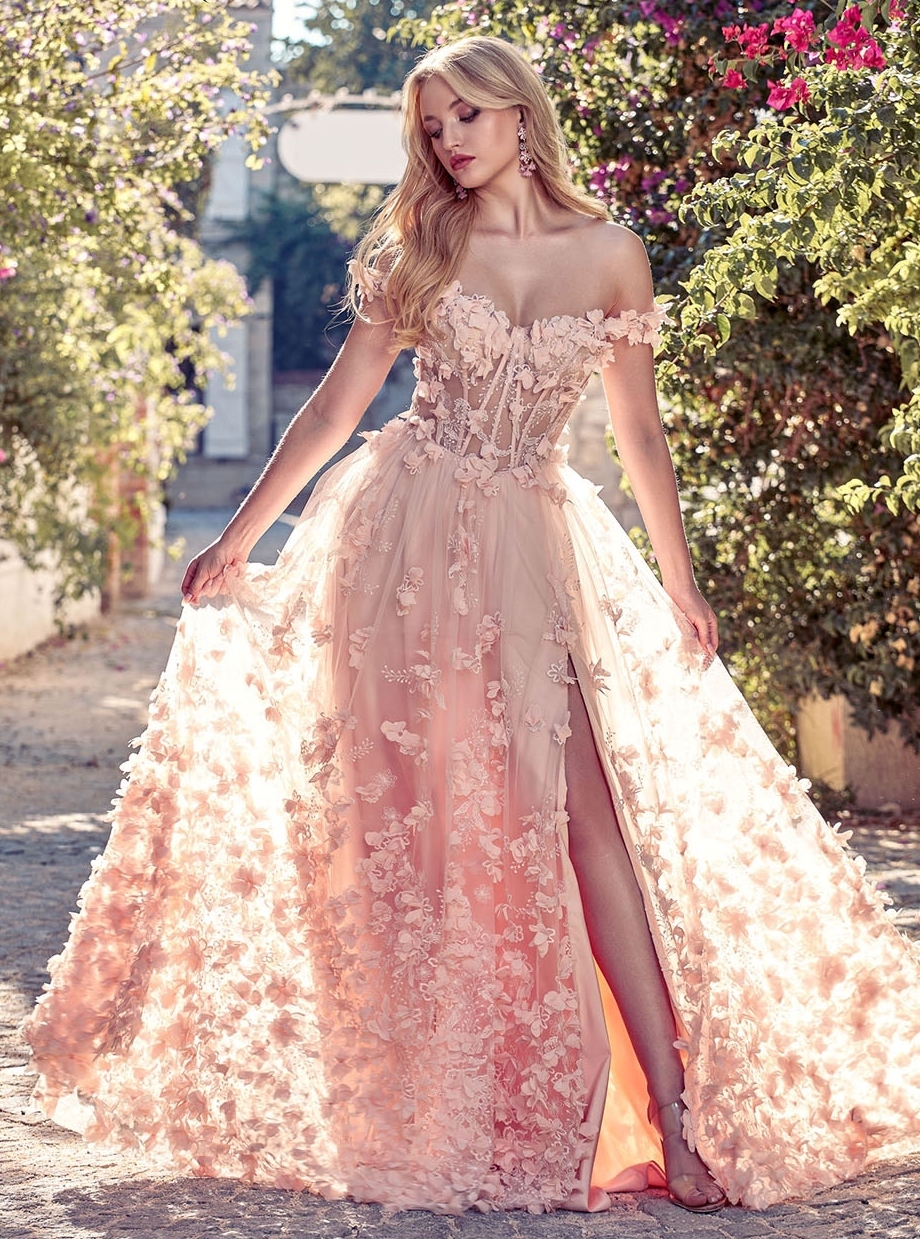 via @alyceparis
FAQ
How tight should a corset dress be?
As a general rule, the corset size should be about four inches less than your natural waist size.
Do corset dresses suit every body shape?
Corset dresses look fabulous on women with hourglass figures.