The nude makeup look is flattering and classy, matches all your outfits, and suits all occasions. It is perfect for all skin tones. Nude makeup looks will always be in vogue because of the minimalist ethos that it brings along. It can be jazzed up or toned down, depending on the situation and how you feel.
The neutral look requires minimum products and is as much preferred by celebrities as you and me. So let's check out some of the nude makeup ideas for everyday wear so that you can be a part of a trend that's catching up fast with the world of fashionistas.
Nude Makeup for Any Eye Color
Eye makeup is the most crucial aspect of a perfect nude makeup style. Start by investing in the right nude makeup palette. Pick a shade that twins with your natural skin tone. Fawn, taupe, beige, and all shades of brown are the typical neutral colors.
Applying the shade is to take a deeper hue first and start with the outer corners to highlight the shape of your eyes. Now, with the help of a thick makeup brush, apply the shade all across the eyelid, starting from the inner corners to moving outwards. Finally, ensure that you blend the hue in the creases of the lid.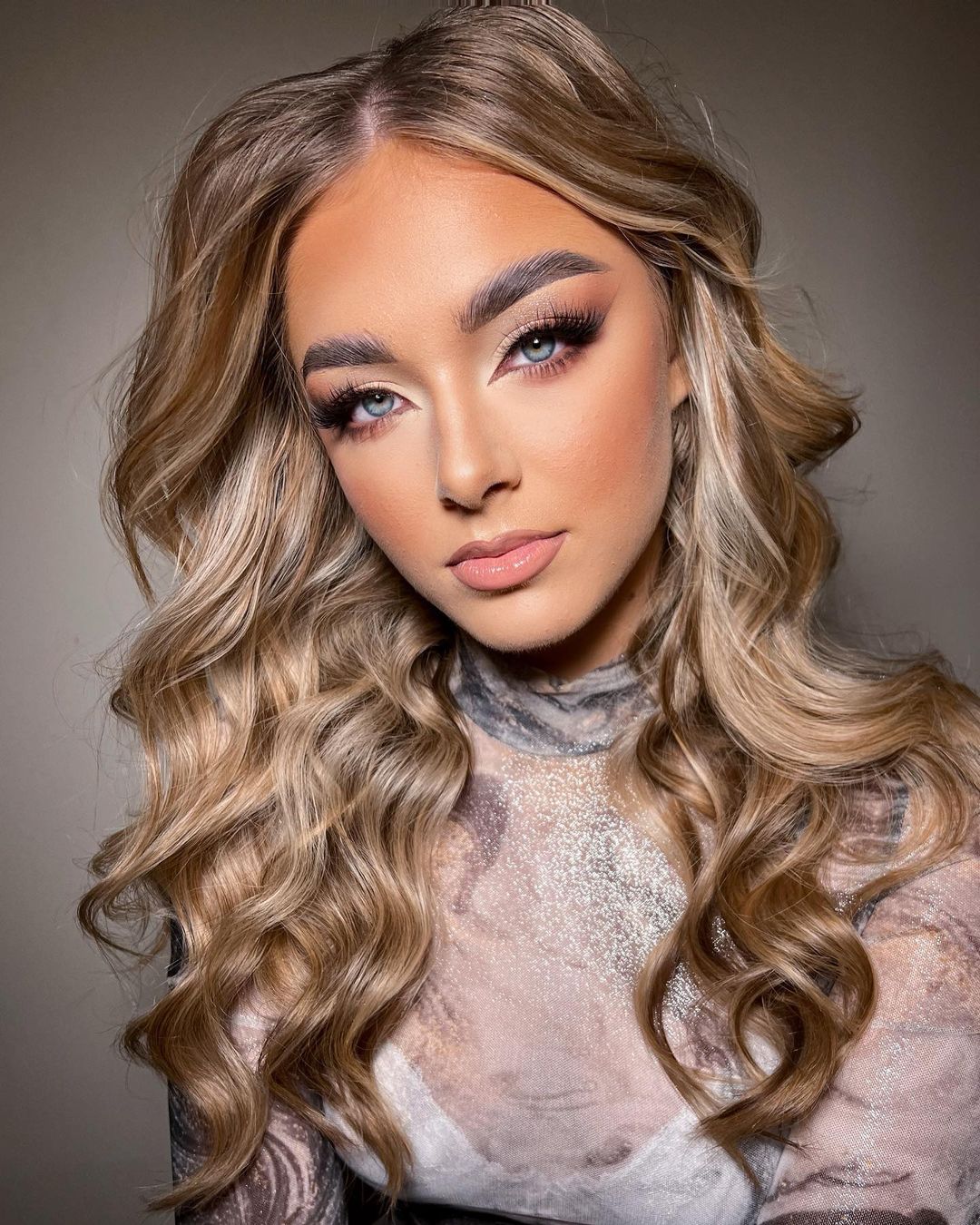 via @oliwia_zarabska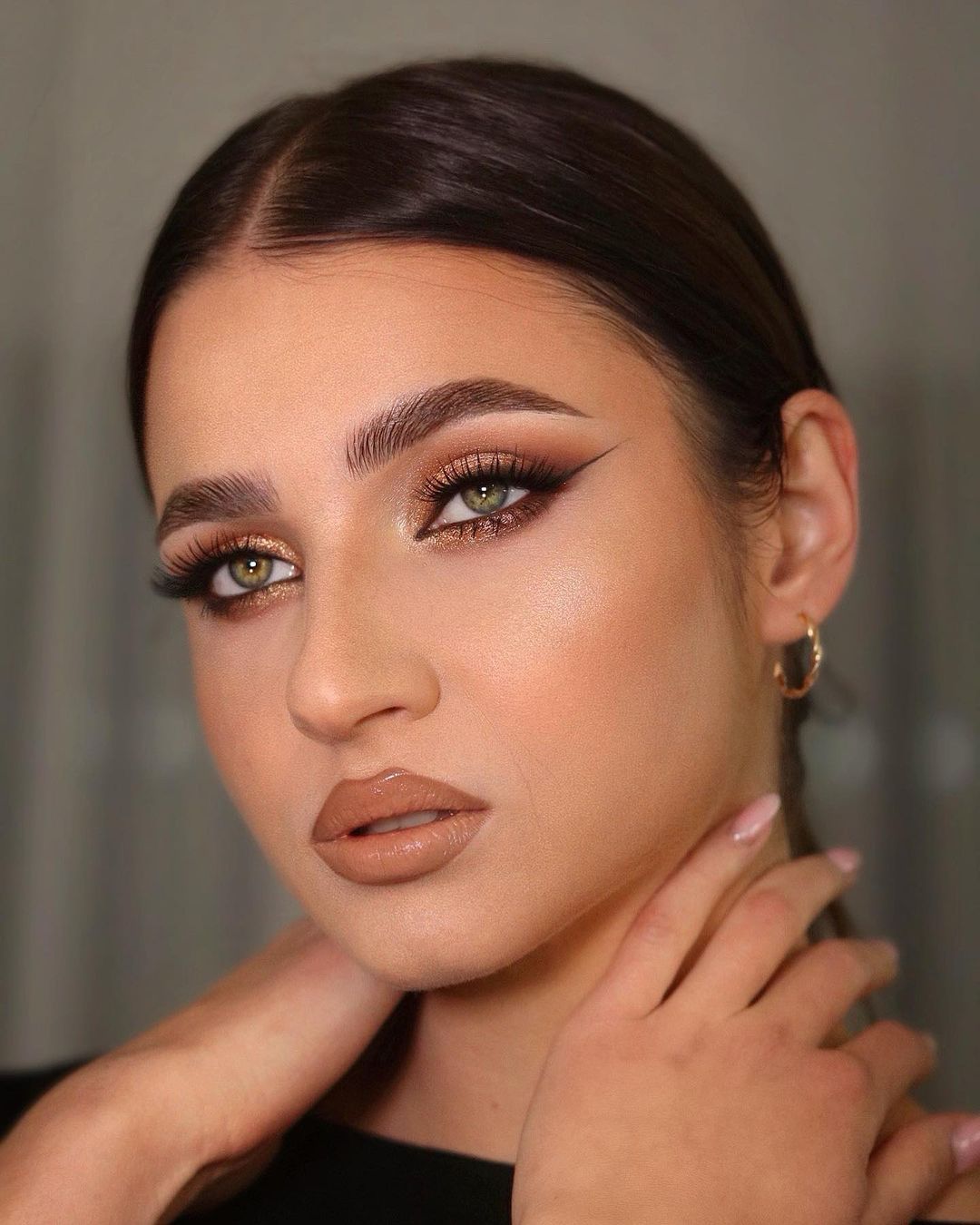 The naturally-looking makeup gets enhanced by applying the same-colored eyeshadow to the bone below the brows. Next, use an eyebrow pencil to stroke the brow hairs in their natural direction for a subtle yet defined look.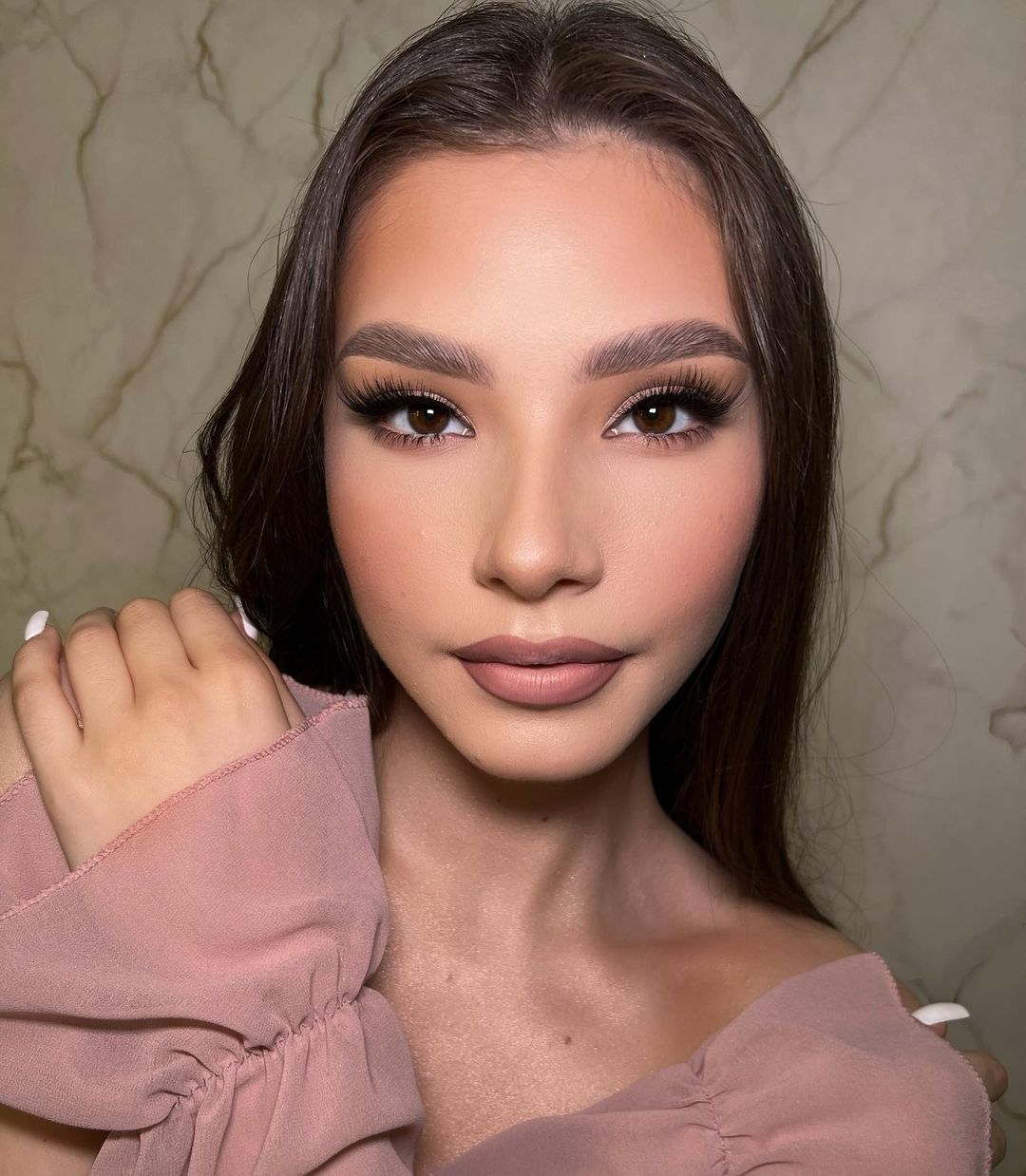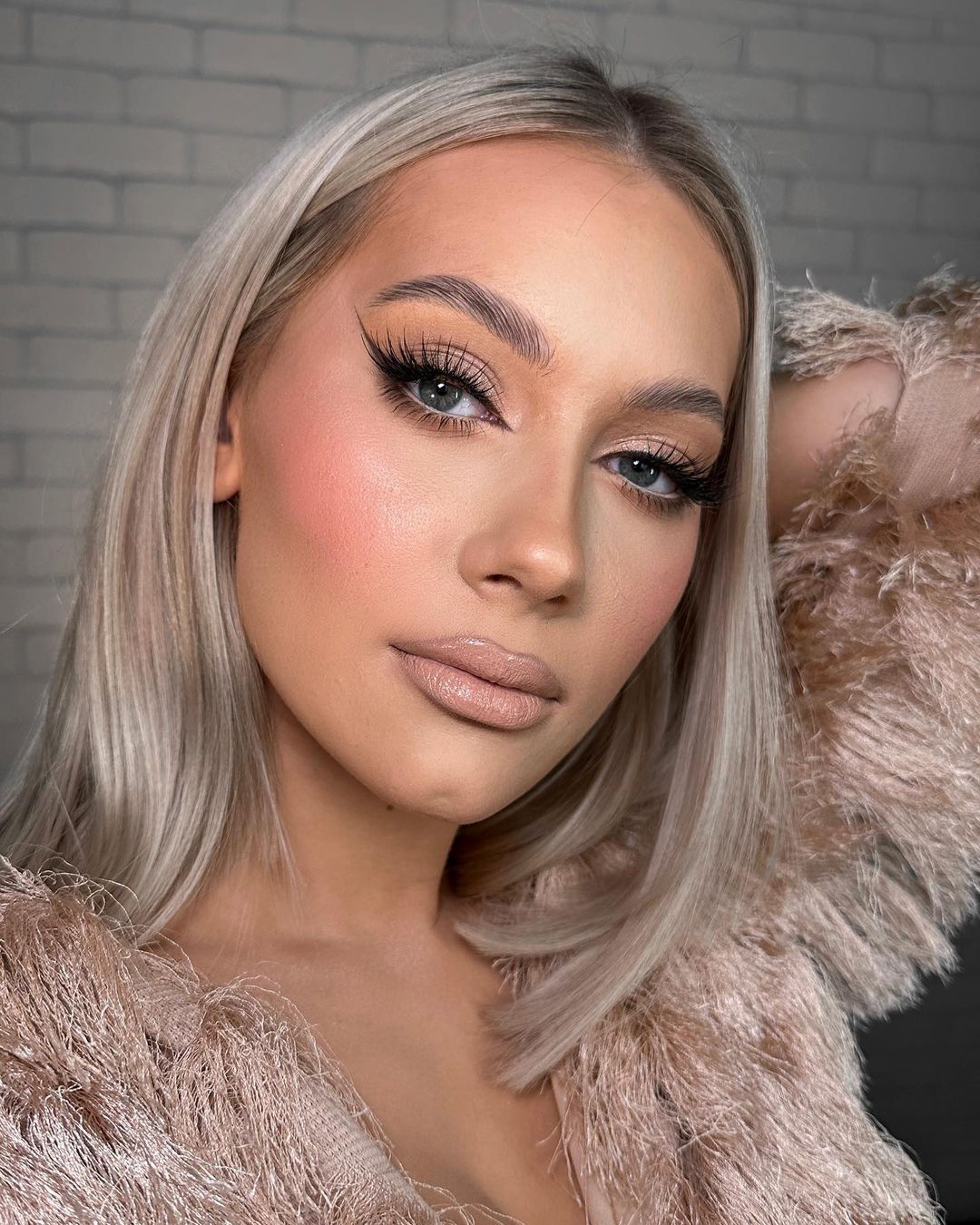 To complete the minimalist look:
Use your eyeliners, preferably gel, to create a fine line following your lash line.
For a warm skin tone, go for earthly colors like brown. You can smudge the eyeliner using a brush for a softer look.
Use the eyeliner on your bottom lashes for a more defined and dramatic look.
Finally, apply a coat of mascara on your eyelashes, and wait for it to dry before applying another coat. To make your eyelashes appear impressive, you can wear false eyelashes too.
A blush on the cheeks will beautifully complement your nude eye makeup look. The effect will be breathtakingly natural when you emphasize your cheekbones. Lastly, remember to use a bit of highlighter.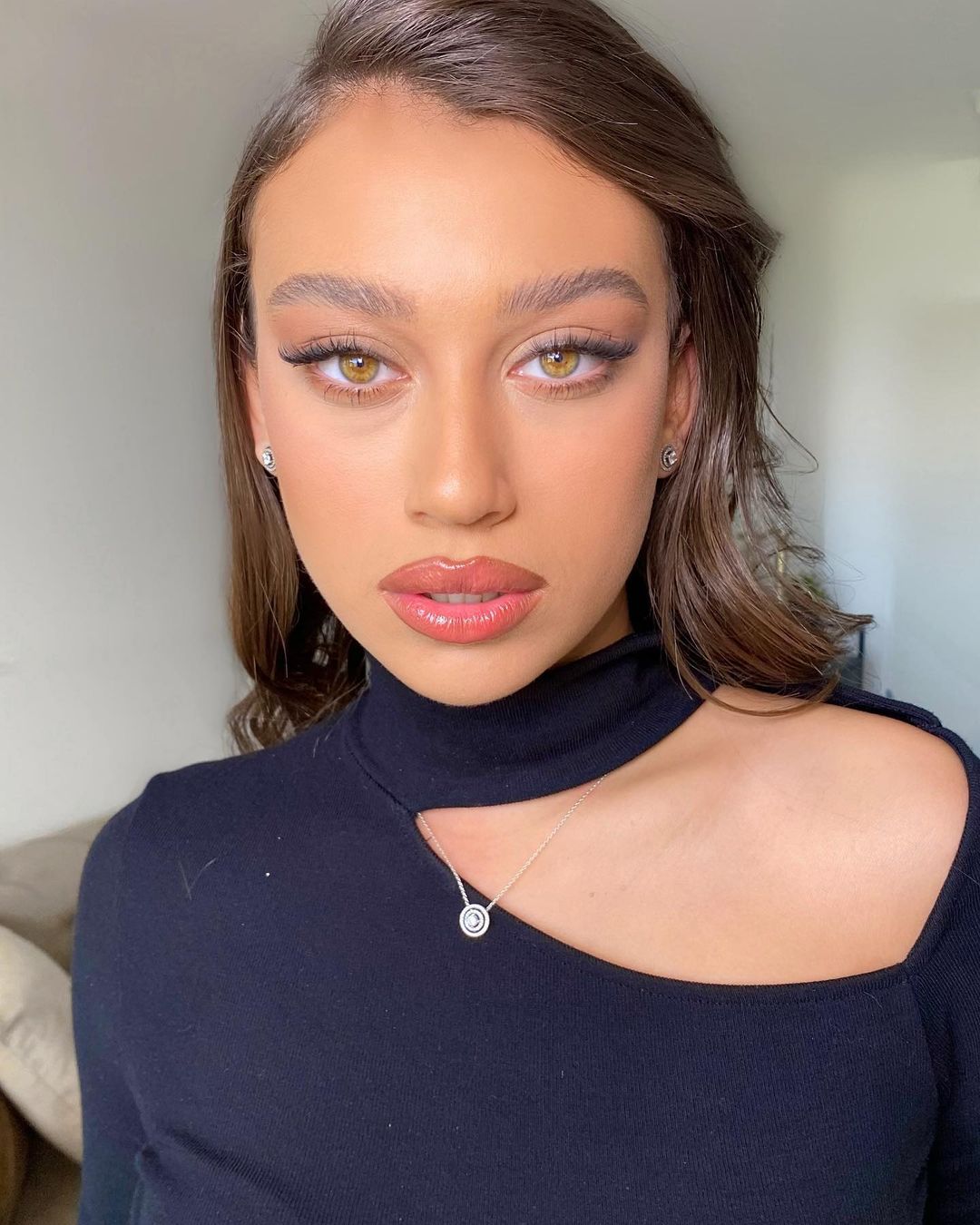 via @mika__turgeman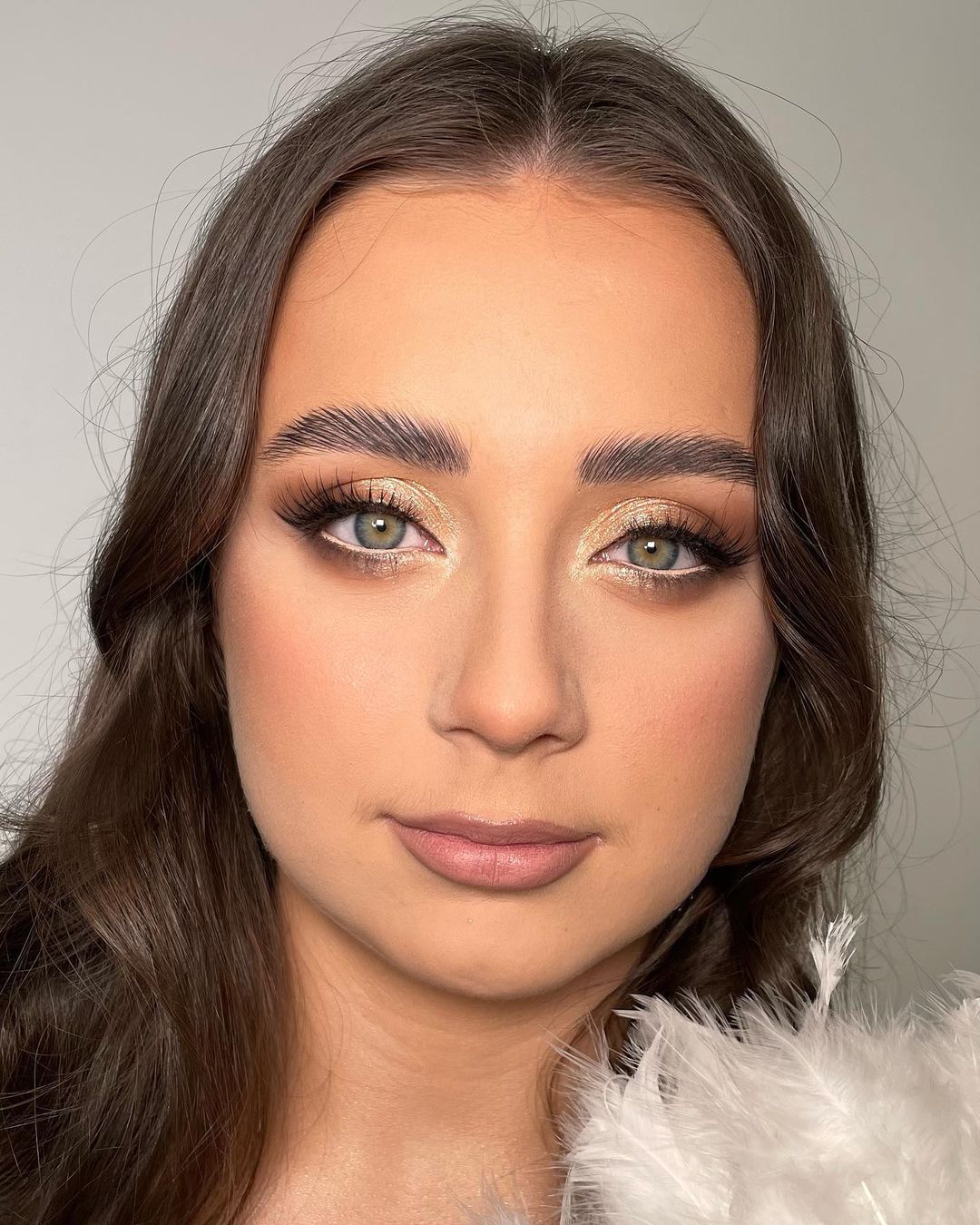 via @blondynamaluje_
Nude Lipstick Shades for Natural Makeup
The minimal makeup look can be perfect when the lipstick is spot on. The best way to start is to pick the right lipstick shade. It should complement your skin tone. You can opt for caramel shades as it looks equally pretty on all skin tones, dark or fair.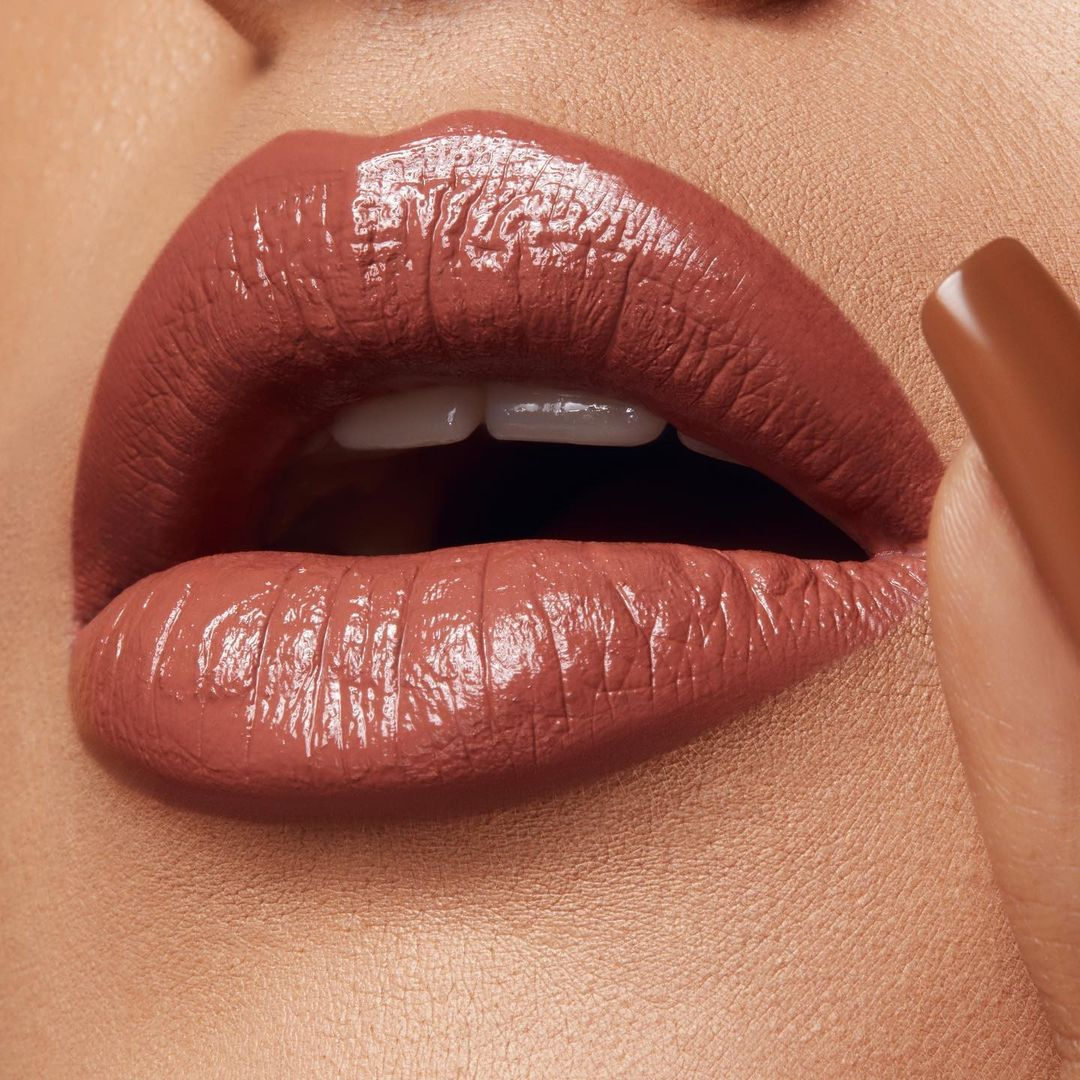 via @maccosmetics
Once the shade is finalized, line the lips with a nude lip liner. Then, use the nude shade lipstick and apply the lipstick in one coat. You can add gloss to the lipstick to get a shinier effect or use creamy lipstick to create a flattering aesthetic look.
via @nyxcosmetics
The best way to wear nude lipstick is to outline your lips and then fill them with the nude shade, starting at the corners. The latest trends in nude makeup are a top choice amongst celebrities, too, first showcased by singer Alicia Keys in 2016 when she stepped out in her no-makeup makeup look.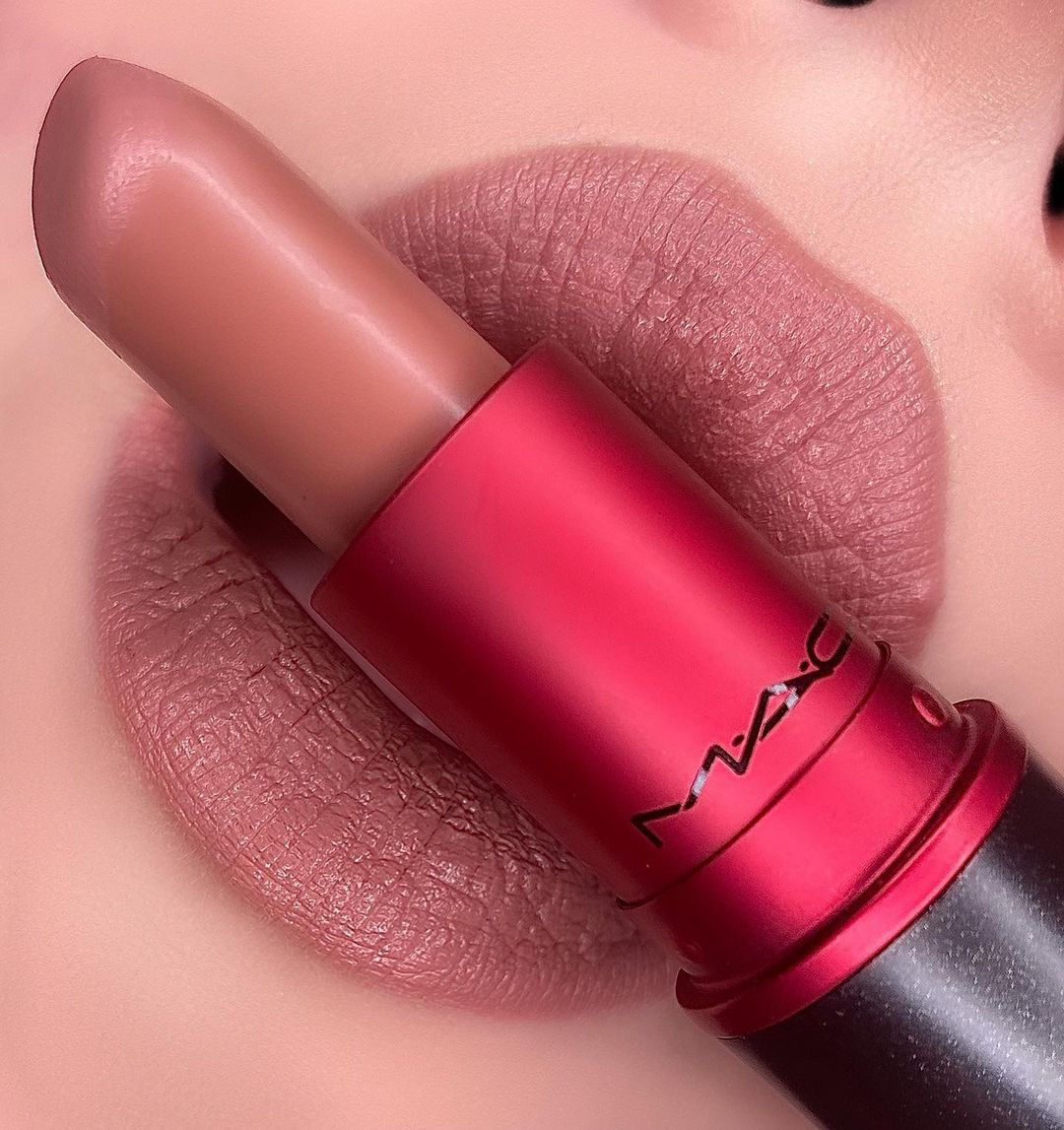 via @maccosmetics
In 2021, Harnaaz Sandhu, Miss Universe 2021, chose the look at the main event when her silver gown sparkled brilliantly paired with the subtle nude makeup.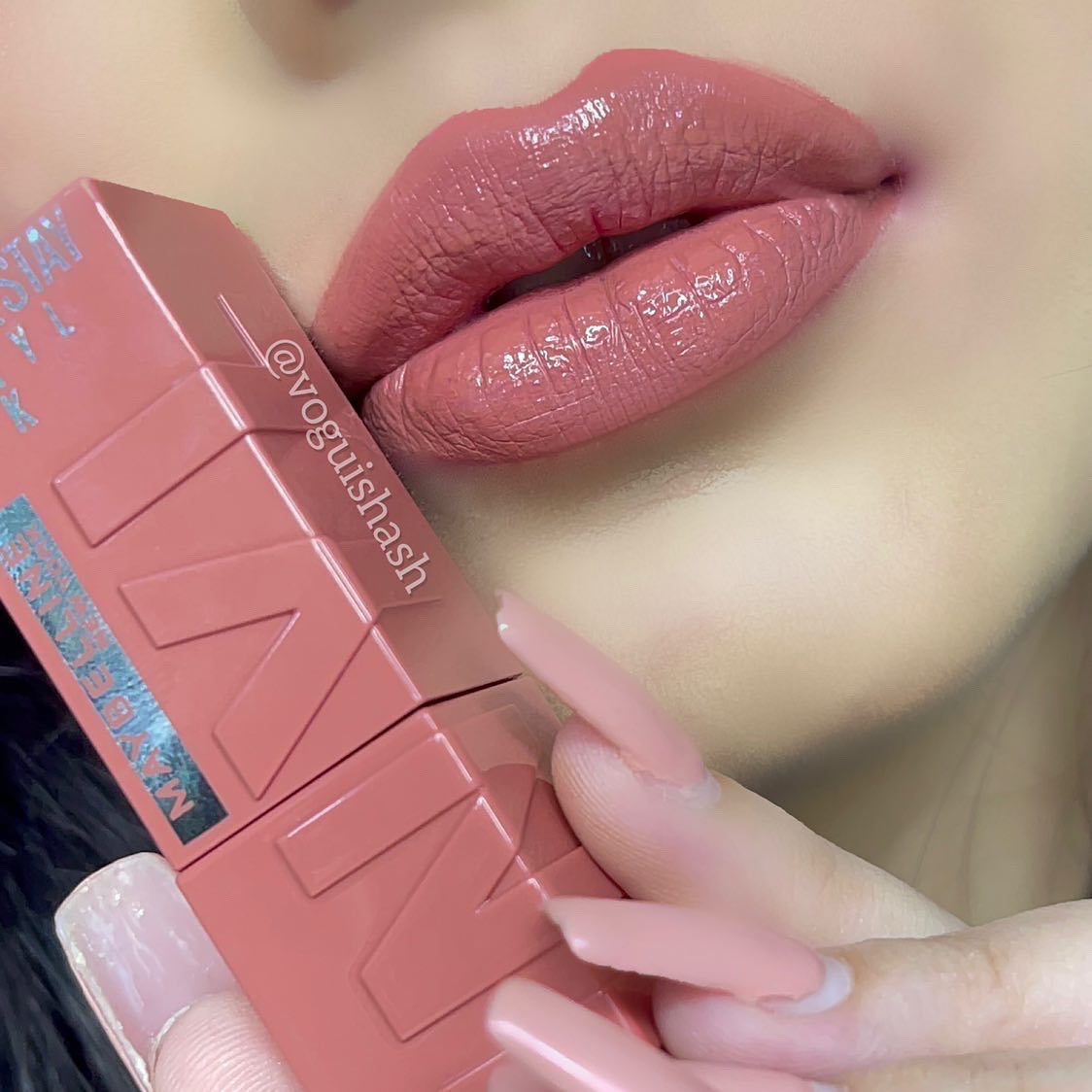 via @maybelline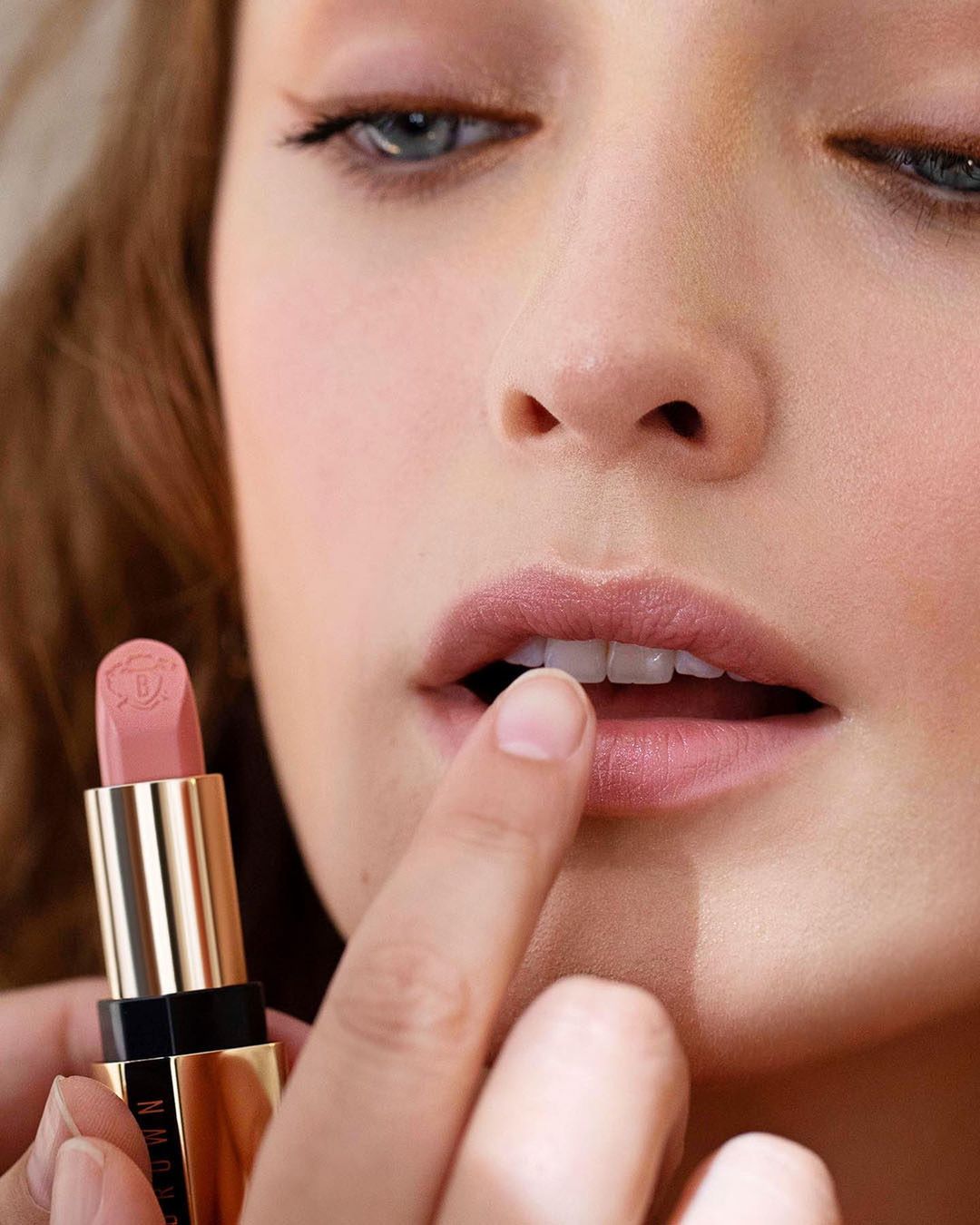 via @bobbibrown
Foundation for Nude Makeup
You must ensure that your face is cleansed, toned, and moisturized for an impeccable nude makeup look. To create a flawless base, apply a primer. It is one product that will let your nude makeup shine throughout the day. In addition, it helps smoothen wrinkles and fine lines.
via @narsissist
Next is the most vital part of your nude makeup – applying the foundation. Choose the foundation that matches your skin tone. Do not go for a heavy or shimmering foundation. Instead, focus on a lightweight formula with a fine texture and breathable essence. Alternatively, you can use a cc cream to do your base makeup perfectly. It will leave your skin looking dazzling.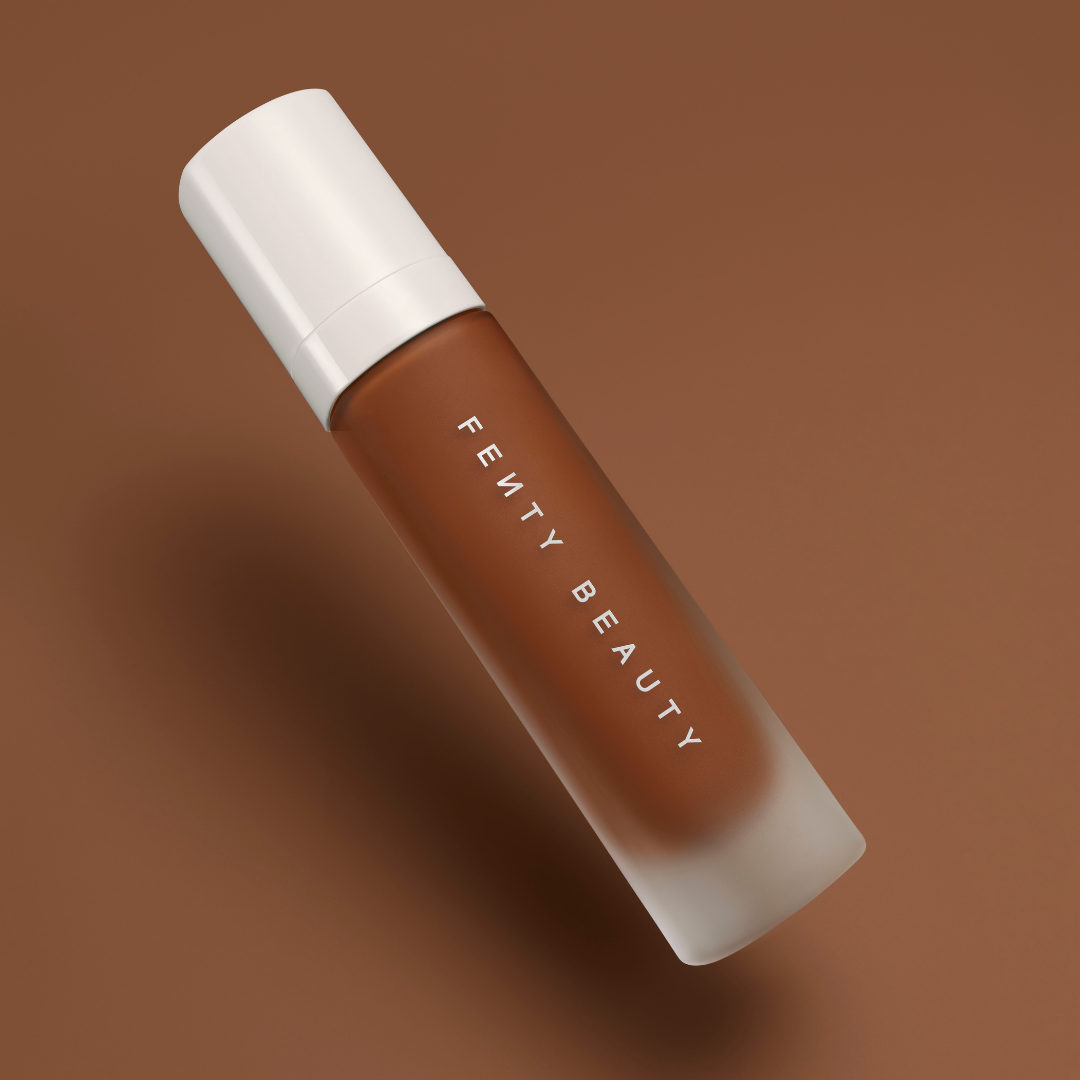 via @fentybeauty
You can go for one shade of darker neutral foundation shades rather than choosing a lighter shade than your skin tone. The right way to apply the foundation is to take a few drops on the back of your palm and use a damp sponge to apply on your face.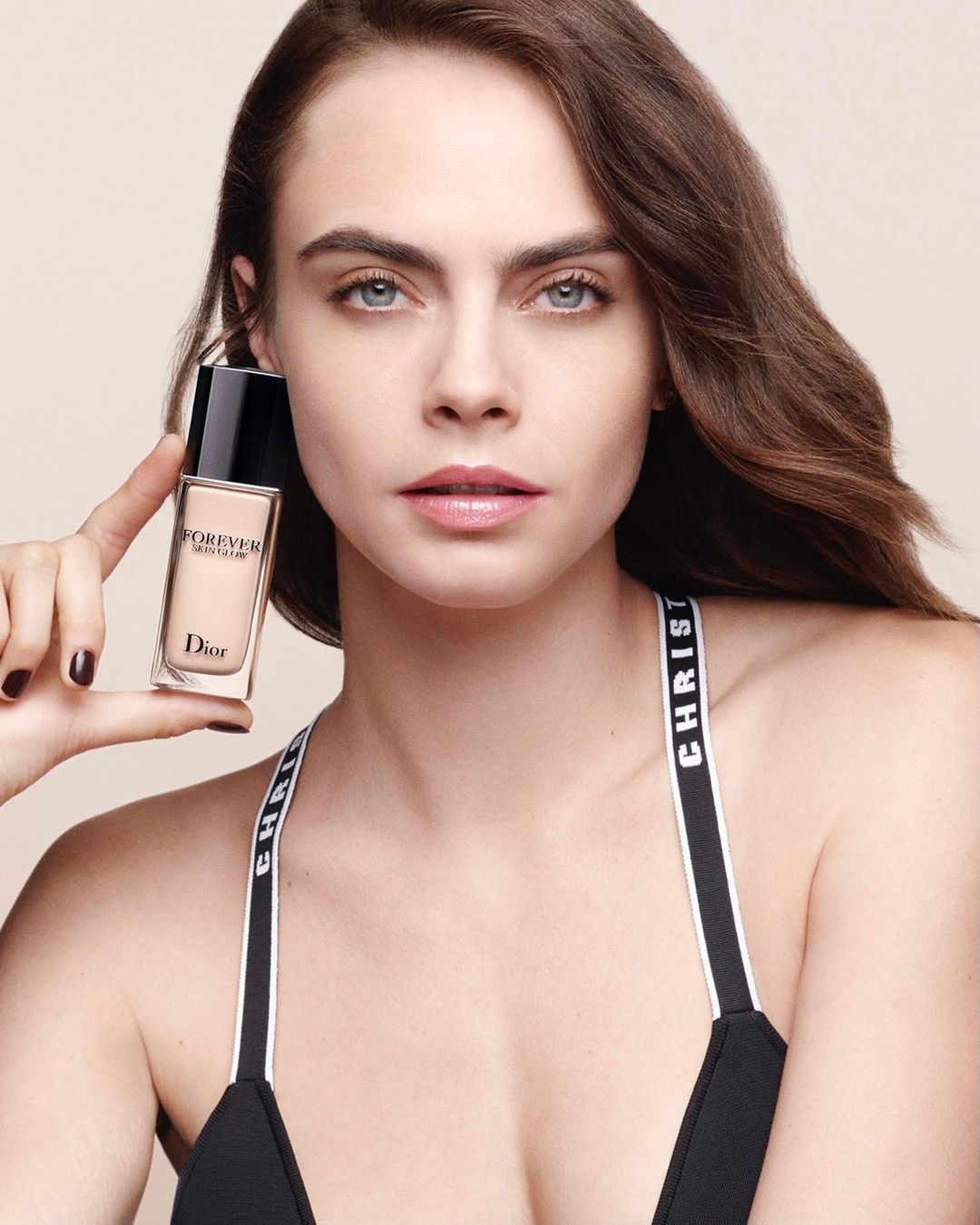 via @diorbeauty
Your go-to foundation color should be yellow if you are a light complexion woman with warm undertones. You can use Lancôme for normal skin – the Lancôme Teint Idôle Ultra Wear Care and Glow Foundation is a liquid foundation that gives your skin a natural glow and keeps it hydrated.
People with a dark complexion can find their true nude foundation shade from specific brands like BeautyBlender® – the Bounce Liquid Whip Long Wear Foundation is the shade that can create a suitable base for your nude makeup for dark skin tones.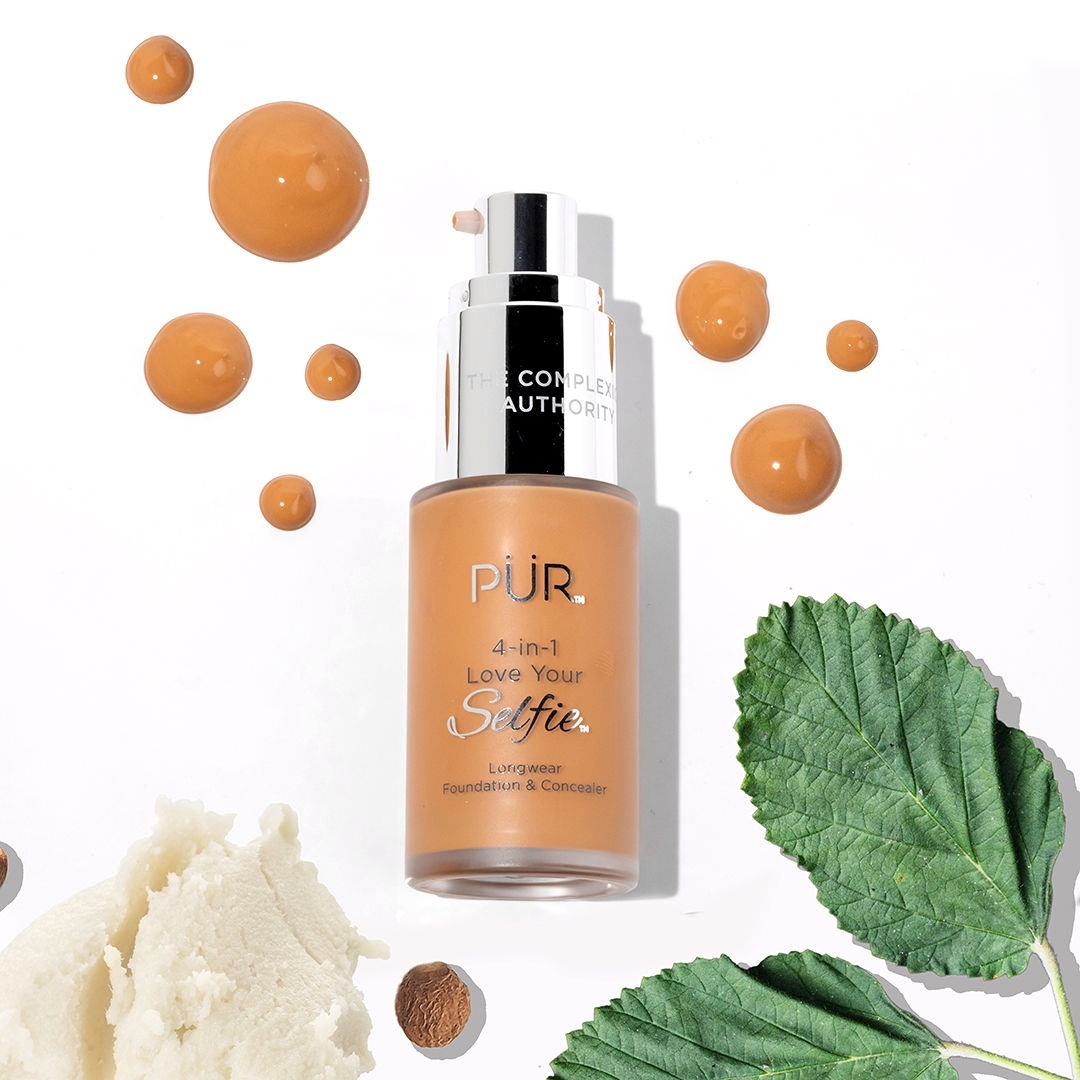 via @diorbeauty
FAQ
What is the best palette for nude eye makeup?
Nude eye makeup is one timeless trend that looks great on all skin tones. The best palette for this trend is the Urban Decay Naked2 Basics eyeshadow palette which has only matte finishes. You will love the velvety texture of the eyeshadows. In addition, it comes in a travel-friendly pack with minimal fallout issues, which is a great plus point.
Tips for perfect everyday makeup
Remember to keep your skin well moisturized and hydrated for everyday nude makeup. It is a minimalist look – so you will need fewer products. The eye makeup should be light, do not overdo it, while the lipstick should be a nude tone. Go for a lightweight foundation. For the hint of blush on your cheeks, go for brown and bronze colors.
Finally, use a highlighter to highlight the main assets of your face – the jawline, the nose bridge, the cheekbones, and the inner inside of the eyes.