Glitter eyeshadows help amp up your looks and presentation. Thankfully, the non-sticky, simple-to-wear, and day-till-night wear today are available in many choices of material and colors. You can achieve that perfect sparkly look with liquids, creams, powders, and even loose pigments. There are different finishes, too – from stunning shimmers to chunky glitters that makeup artists take pride in applying with flexibility for that ultimate look.
Here are thirty glitter eye makeups to brighten up your day and night!
Breathtaking Glitter Gold Eye Makeup for a power statement
Nothing can beat the super sparkly pigment shimmering golden in color when it comes to versatility. It is a top favorite for artists, be they makeup guys or celebrities. Looks fab with all tones of the iris – black, blue, and brown eyes.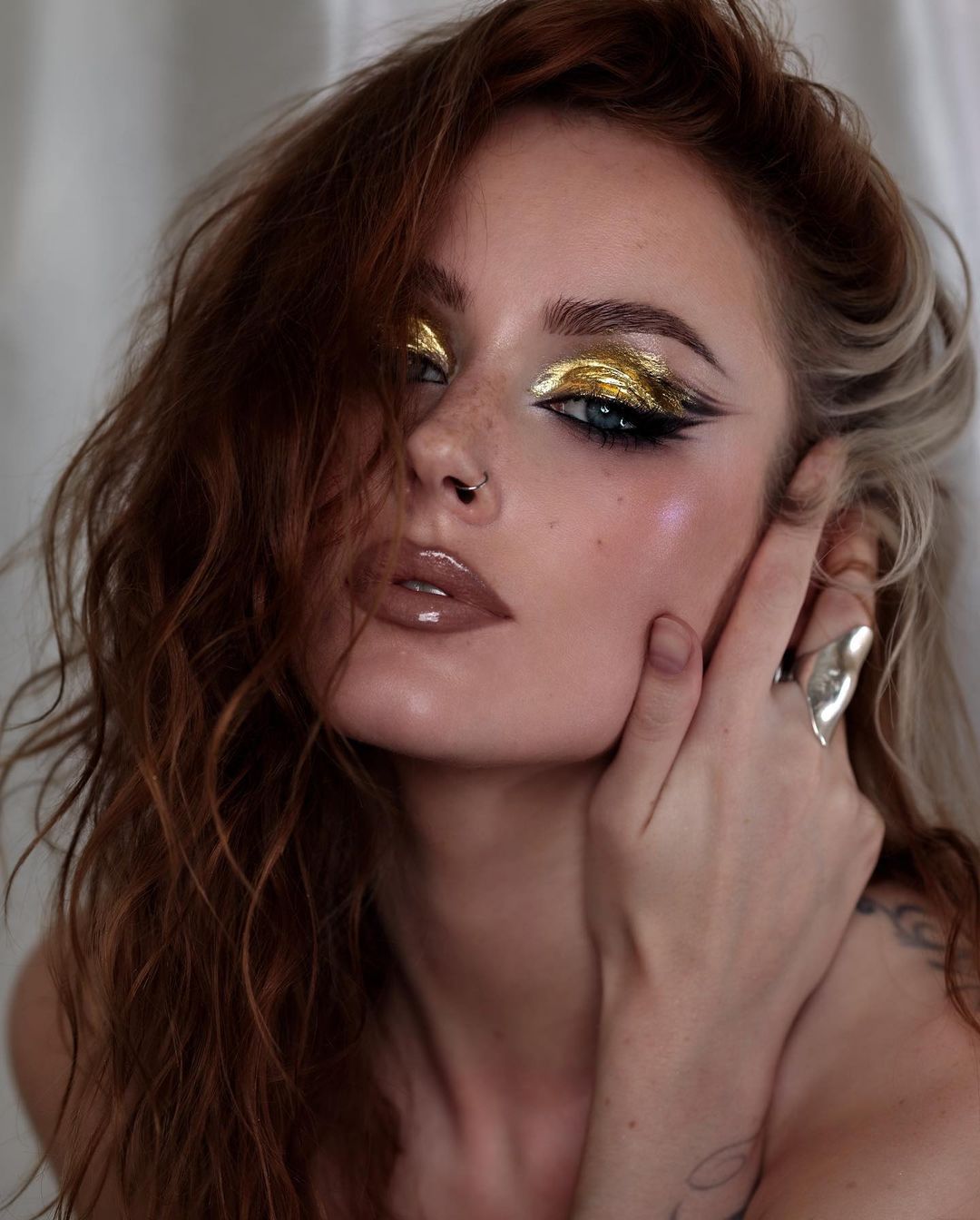 via @madeupbykaty
You can go experimental with gold makeup glitter. Apply it to the lashes and the cheeks for a bold statement. If the cosmic space inspires you, go for chunky glitter pieces with golden stars.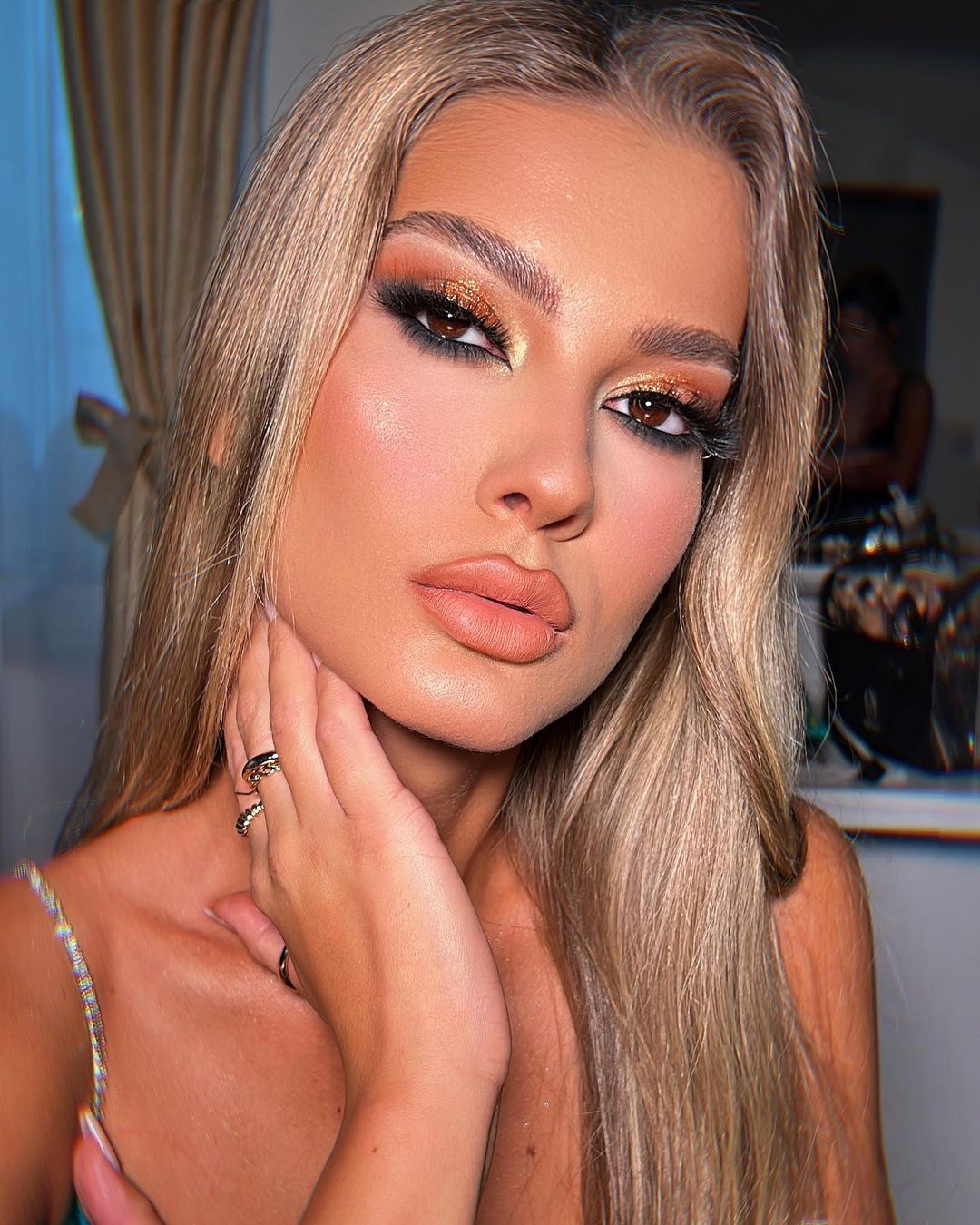 via @dianamoraru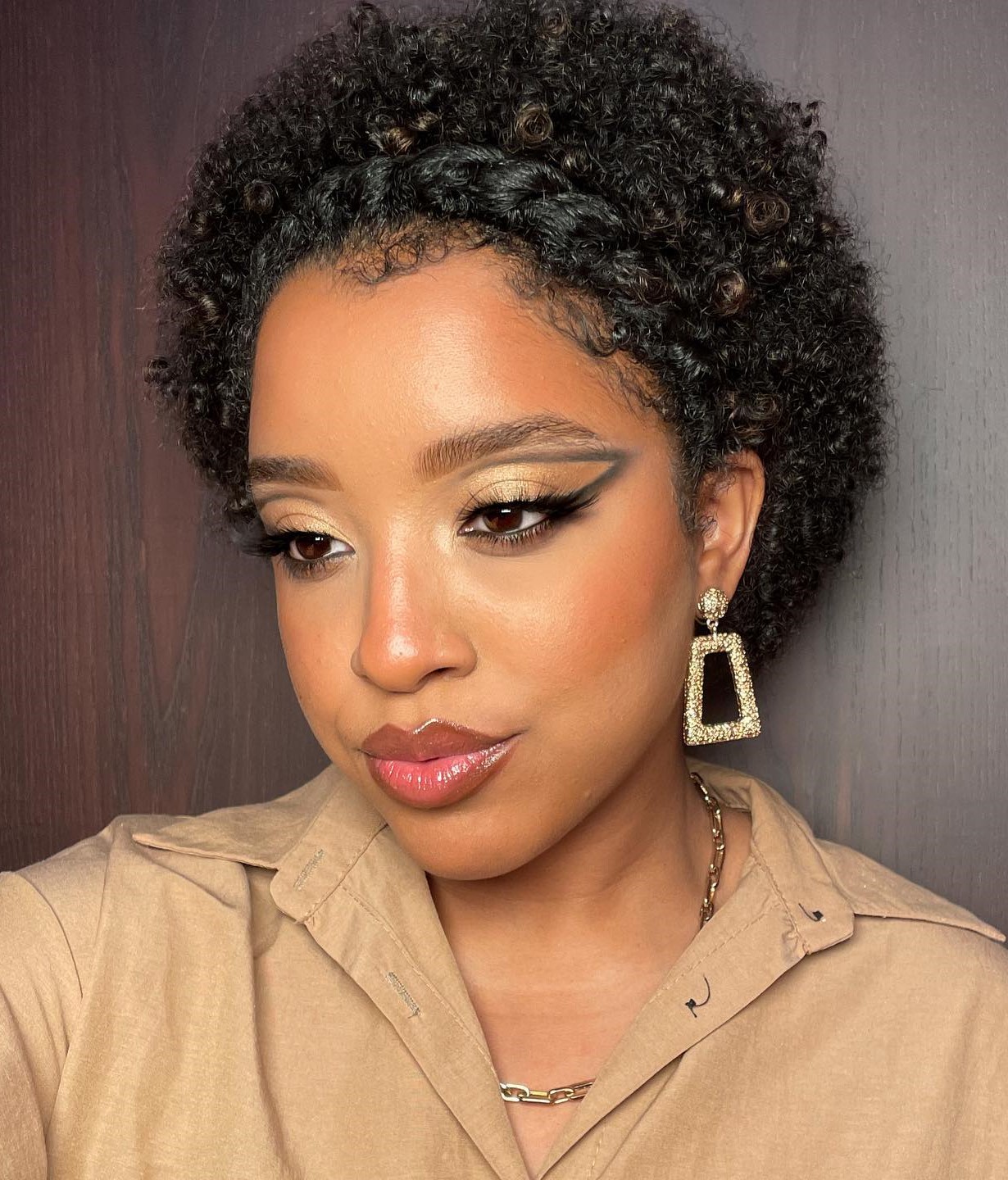 Get Creative with Glitter Green Makeup
A lot can be achieved with glitter-green eye makeup. For example, use the green eyeshadow to go glittery, while a bolder color can be applied along the lash line for a creative look. The thing is that green and yellow are bold and vibrant colors and go hand-in-hand to create attention-grabbing appearances. Start from the inner corners of the eyes for that unmatched look.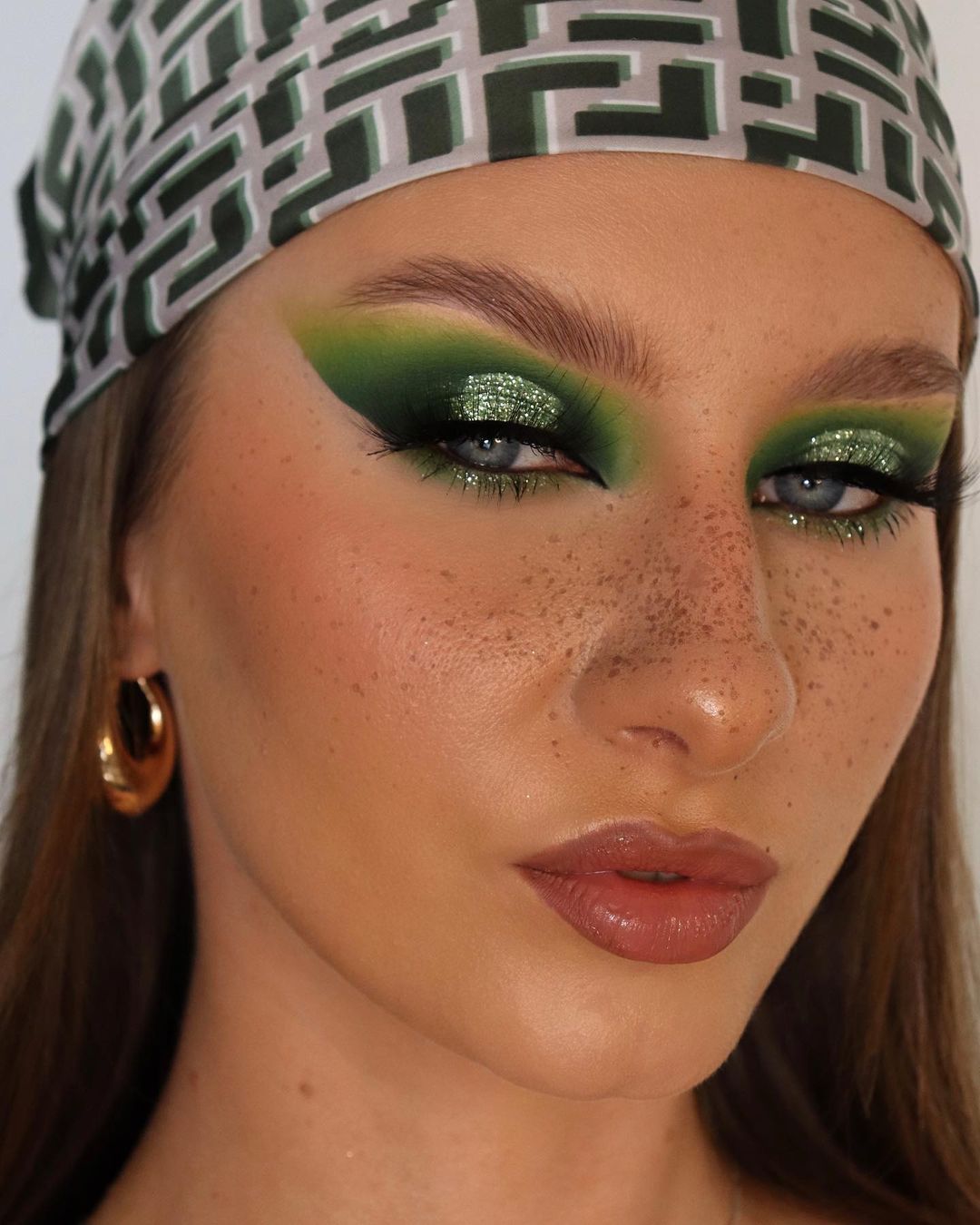 via @dianamoraru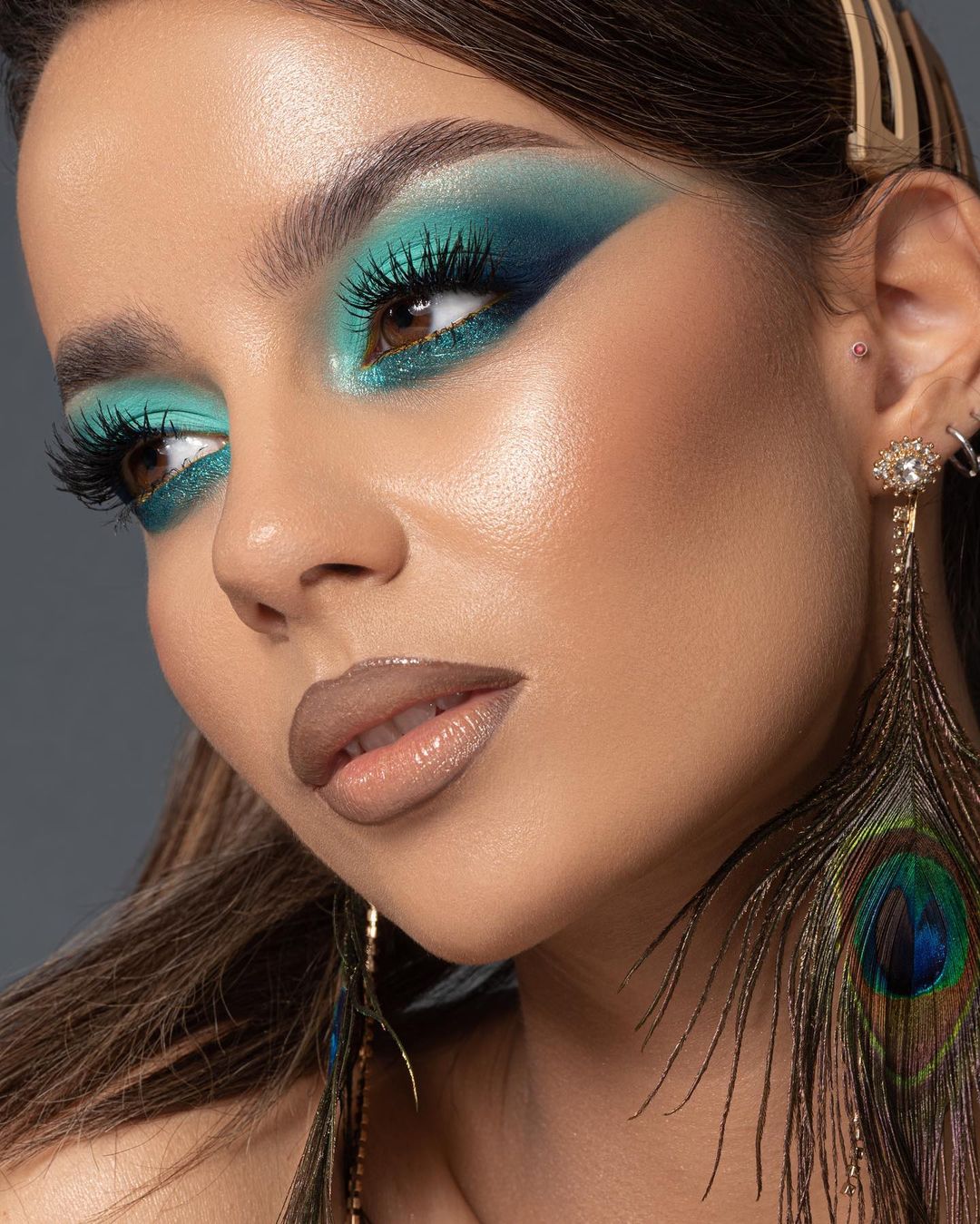 Silver Glitter Makeup for Those Smoky Eyes
When getting the appealing shimmery look, use liquid glitter eyeshadow for the final touches. Silver glitter eye makeup is awesomely subtle. The best part – the silver eyeshadow palette gels so well with all colors. Touch up with the high pigment shadow over and along your green eyes.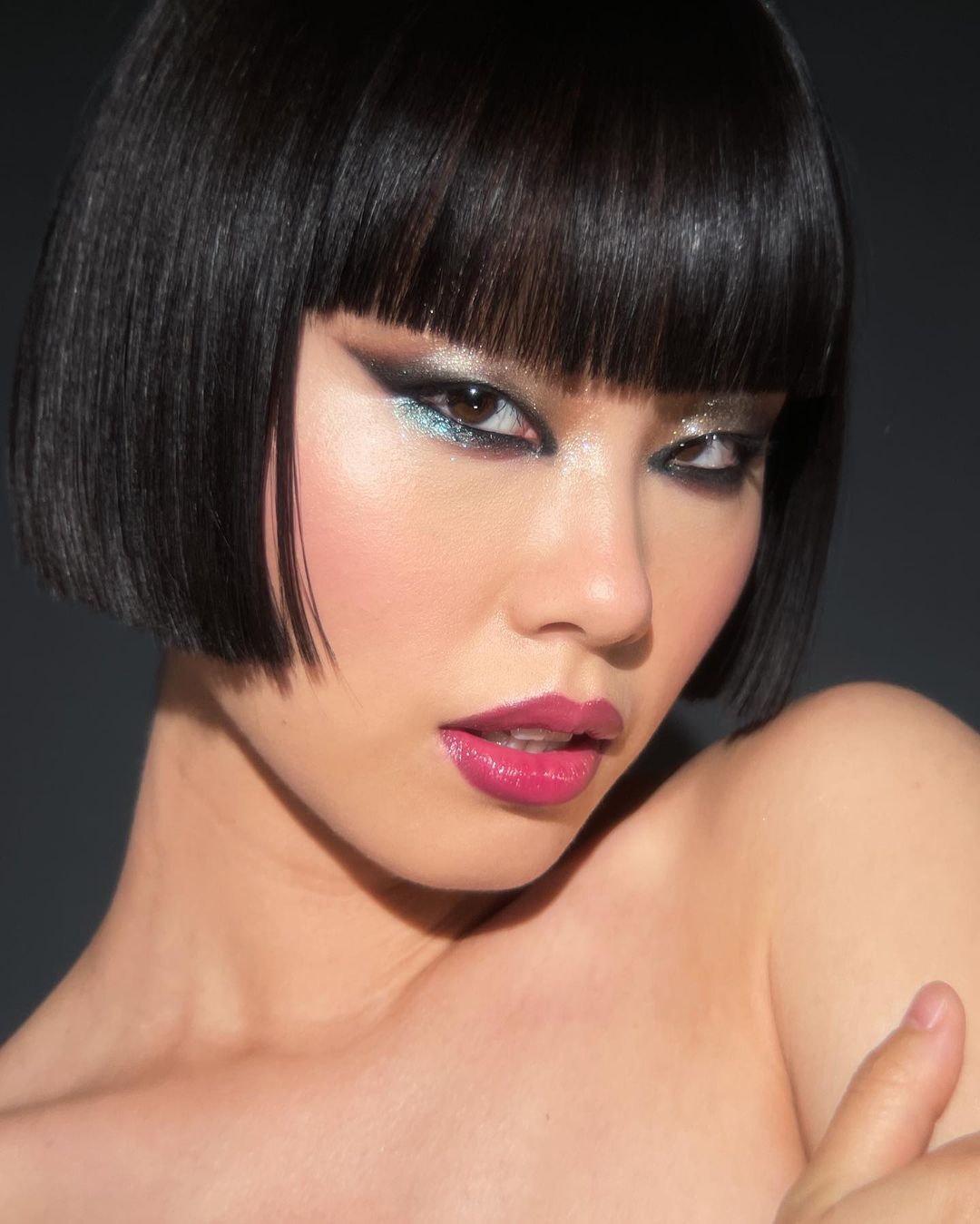 via @malvina_isfan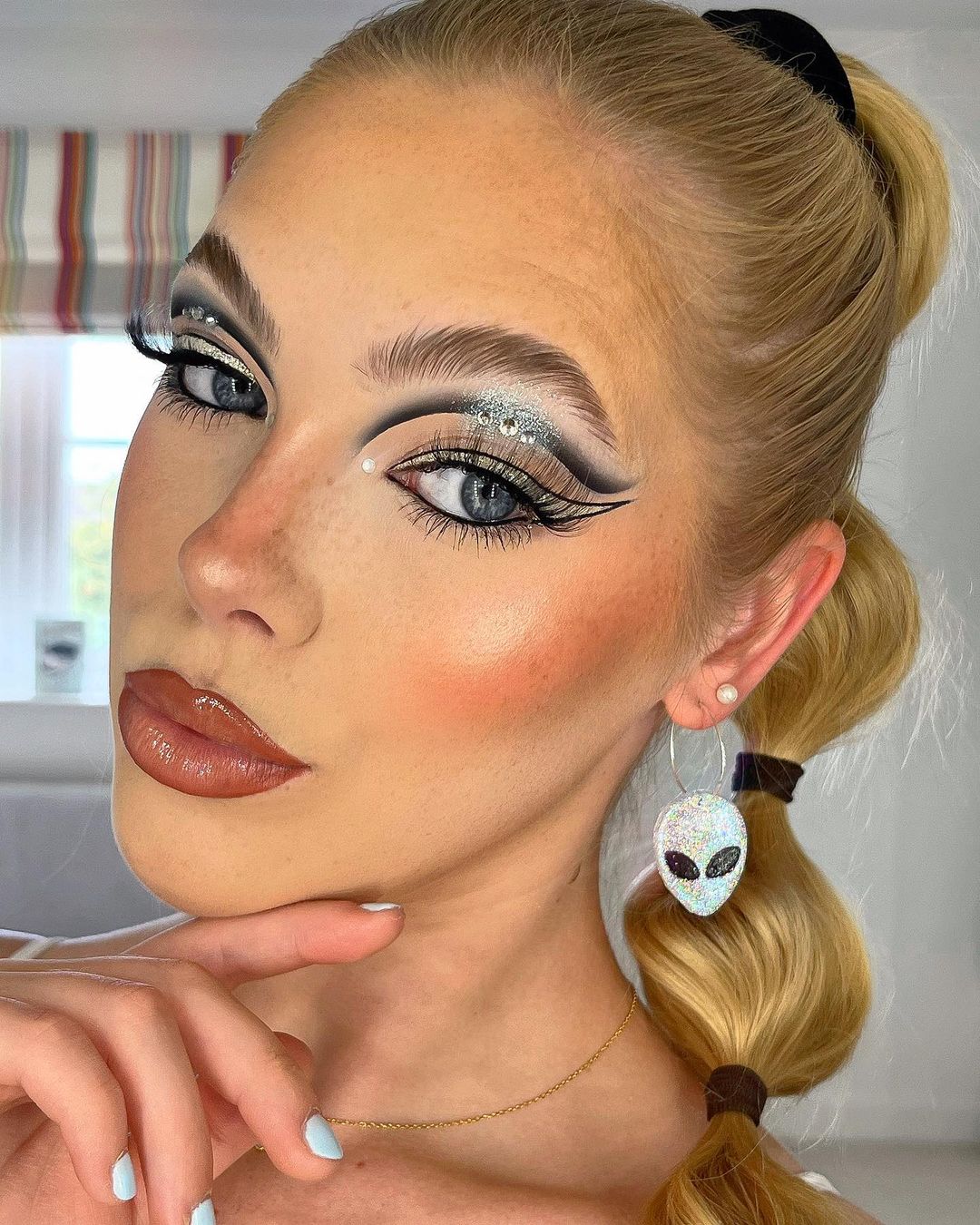 via @lsgmakeup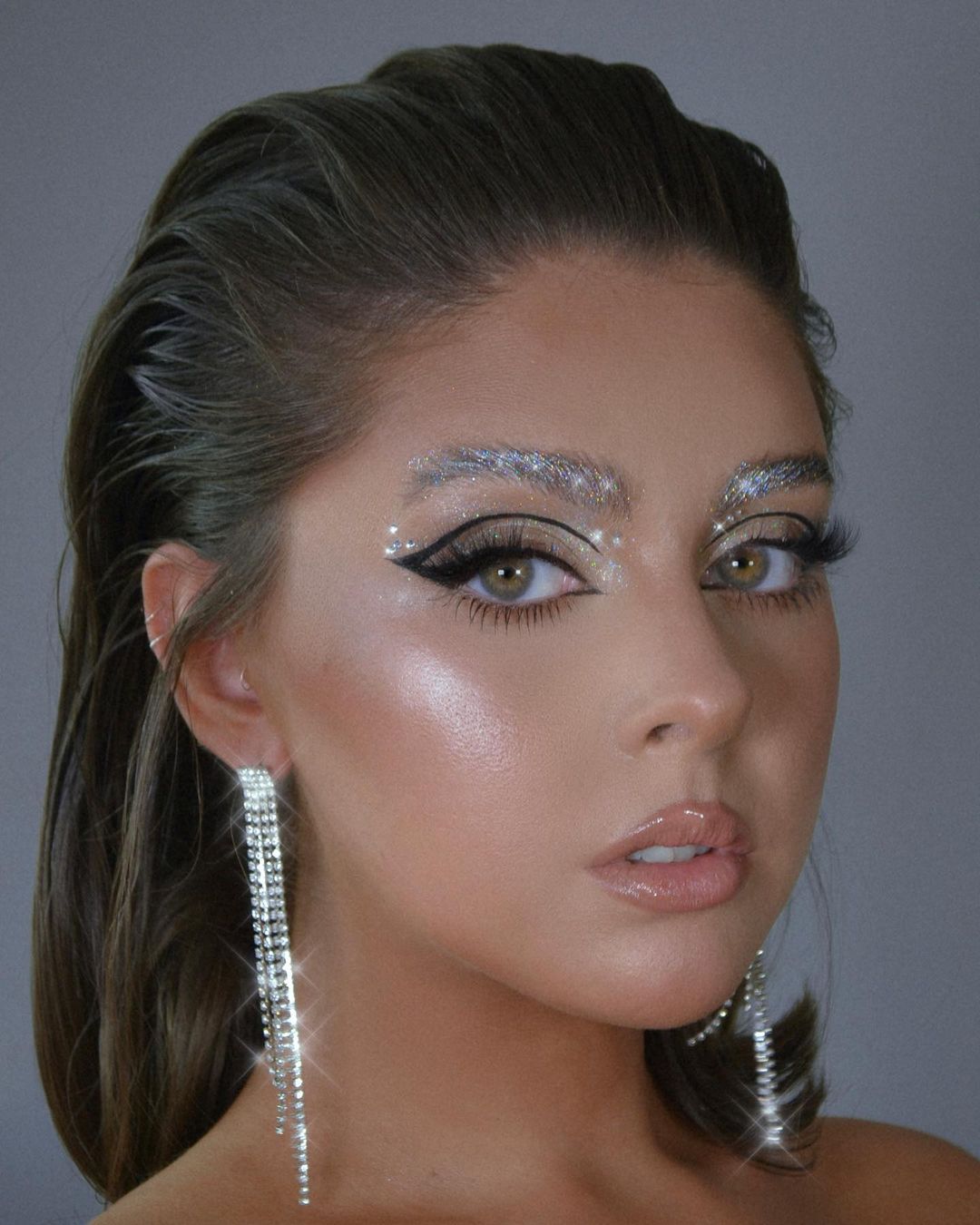 via @greta.mikki
The Soft-toned Glitter Pink Makeup
Get the light pink makeup look, which is so delectably soft. The pink eyeshadow looks can be combined perfectly with silver glitter or gold to get a shimmery look. Use the pink glitter eyeshadow palette with blue, blend, and use the volumizing mascara to create a different variation.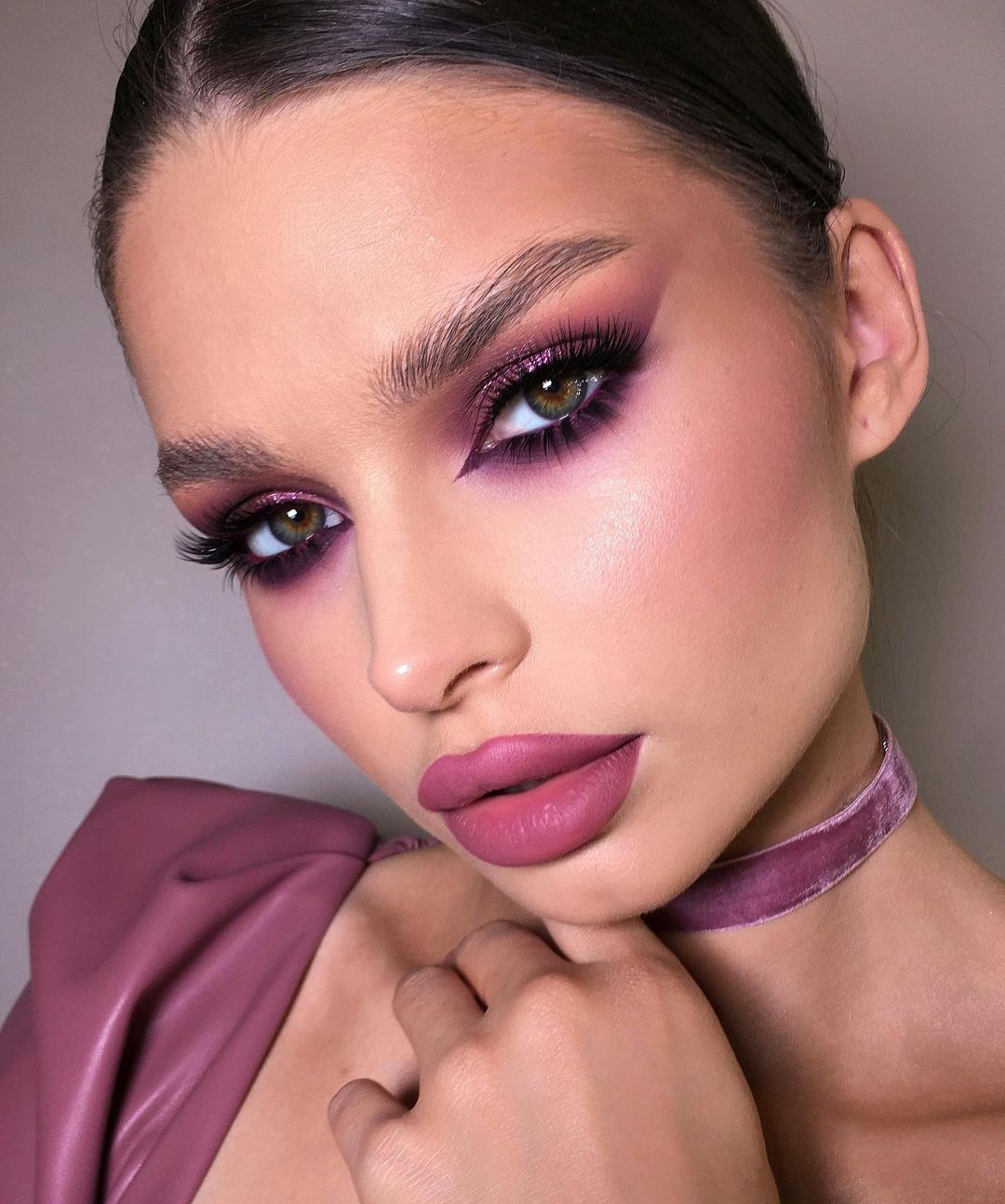 via @sorokairyna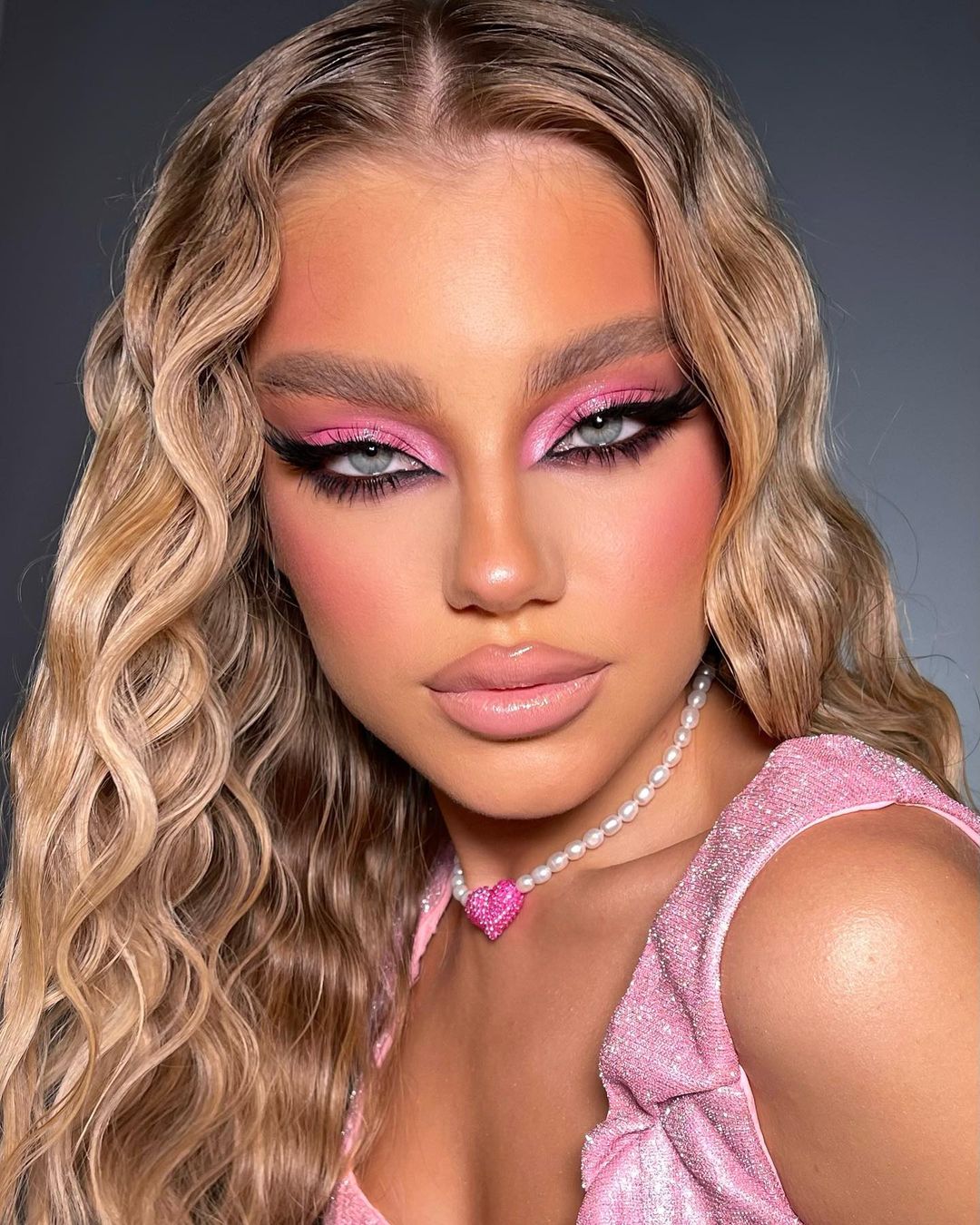 via @sasha_nikolina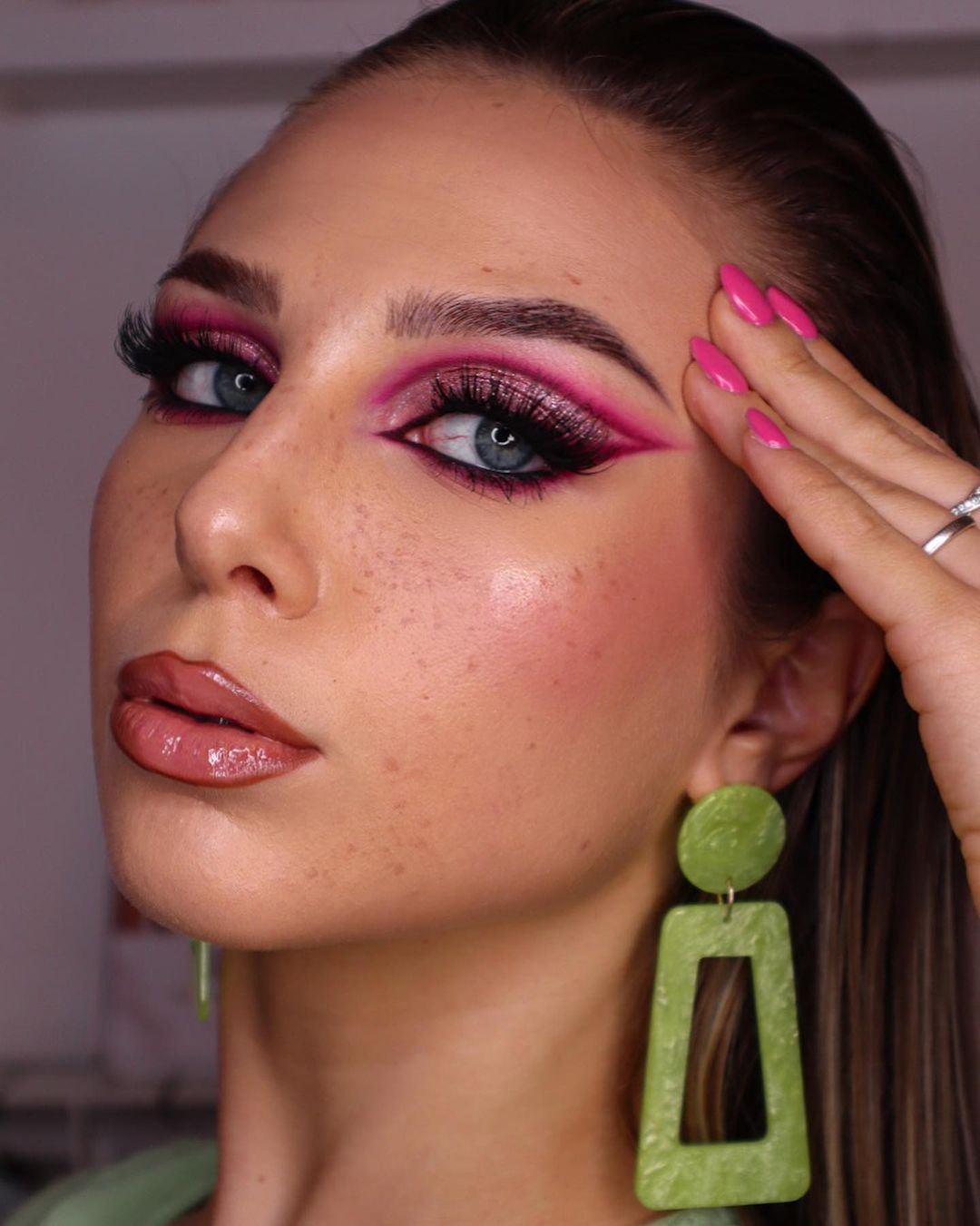 Red Glitter Eyeshadows Complement All Skin Tones & Eye Colors
Red is fiery, attractive, and one of the easiest colors to pair up with your face makeup, dress, and more. Nude lipstick complements the red eyeshadow looks – that is why you'll find your favorite celebrities wearing red dresses with nude makeup.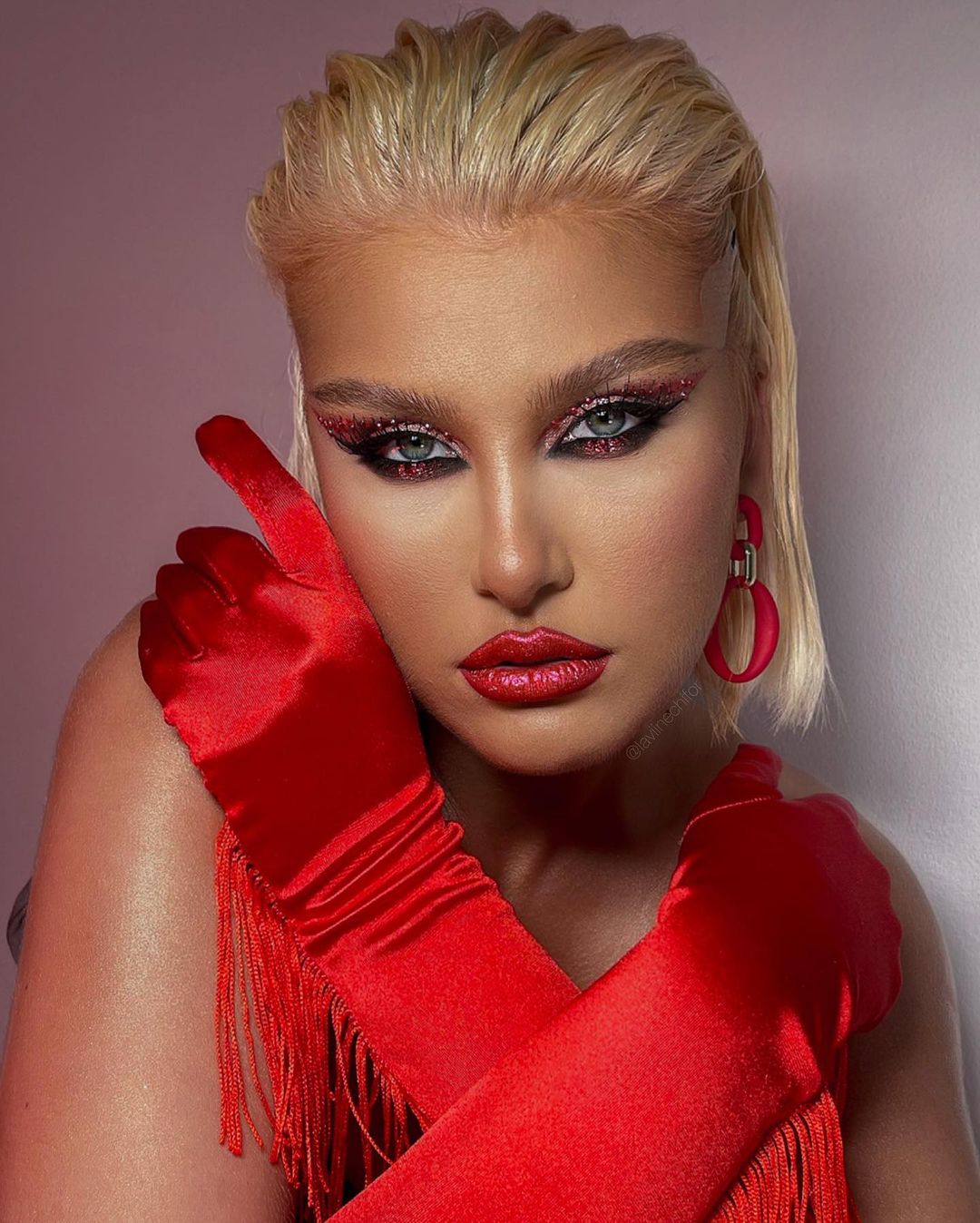 via @laviinechifor
It is also the color that works exceptionally well as a glitter eyeshadow for all eye colors. And, even when it is about skin tone, red is universally synched. Red eyeshadow for black women looks as good as on fair women.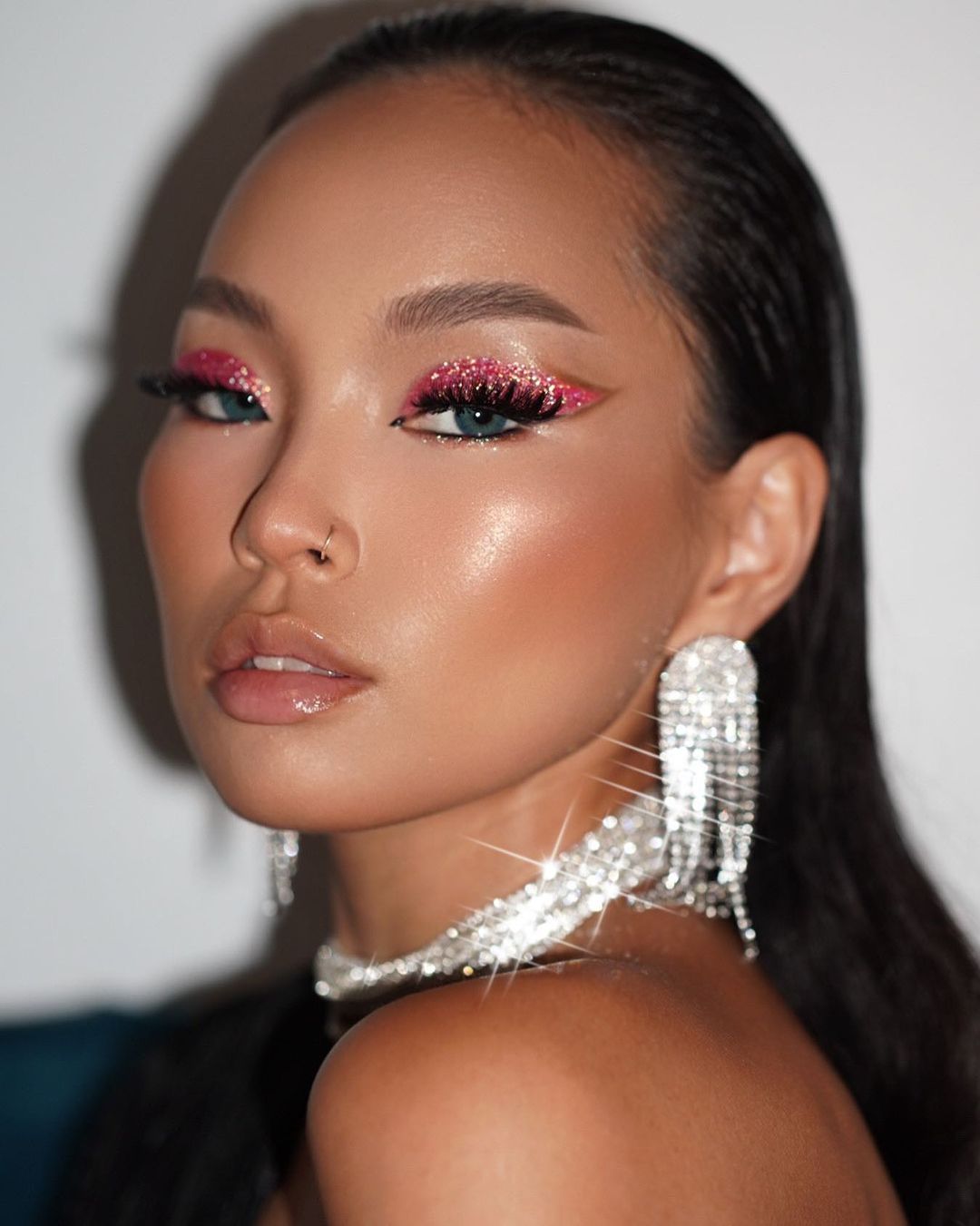 via @inngenue
Use Bobbi Brown eyeliner to contour your eyes for an excellent finish.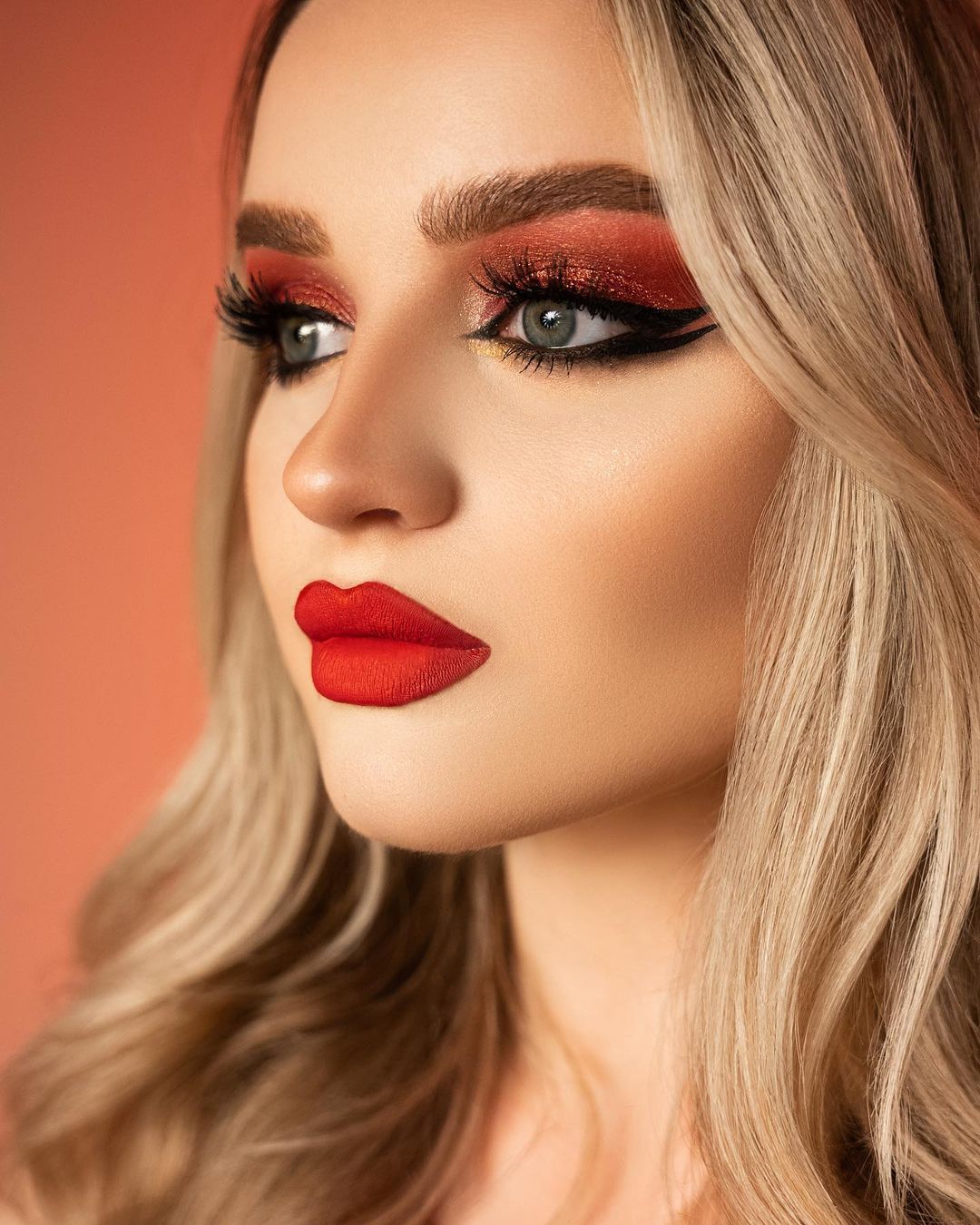 via @svetadubinchik
Blue Eyeshadow Looks for a Bolder You
Want to go bold totally? Use glitter blue eyeshadow to cover your entire eyelid. It's so dynamically vivid. Start from the outer corners of the eyes and reach up to the inner end.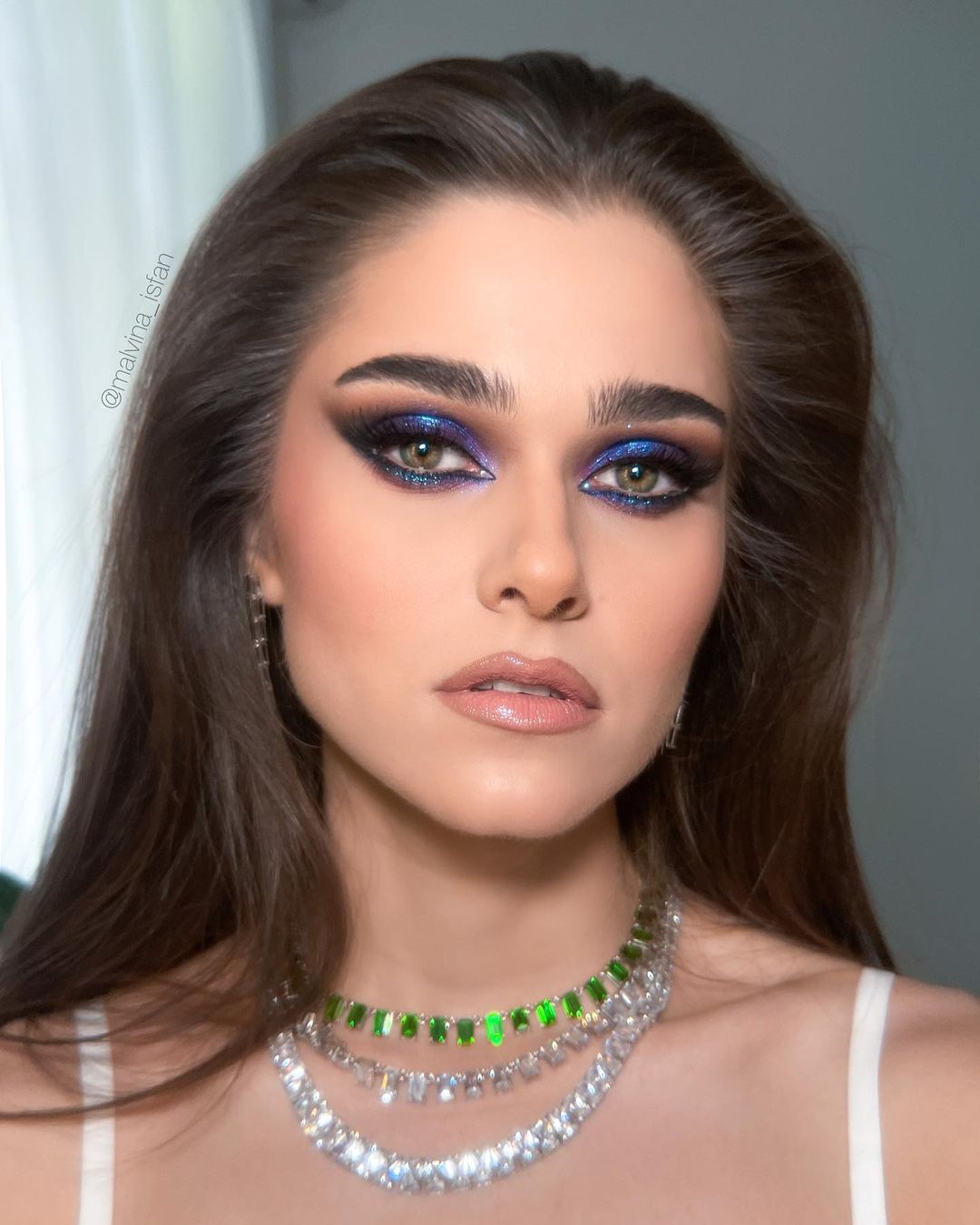 via @malvina_isfan
For a metallic look, use a neutral color. The shimmery look is so beautifully brought out; blue suits the eye color with a gray base. Highlight the lower lash line with blue eyeliner if you want to go over the top.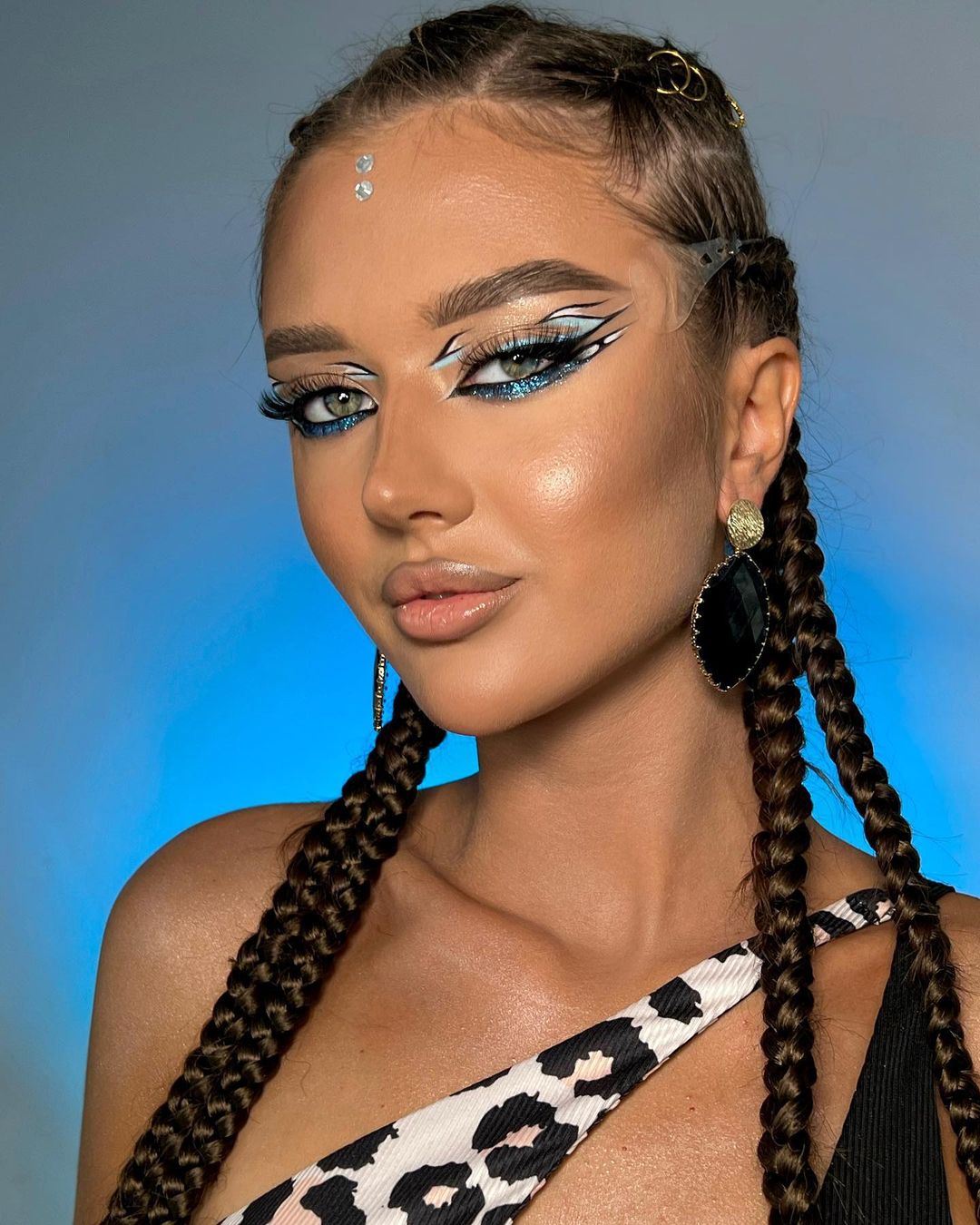 via @marrumuart
For a subtle, gorgeous effect, use blue liquid eyeshadows with hues of pink.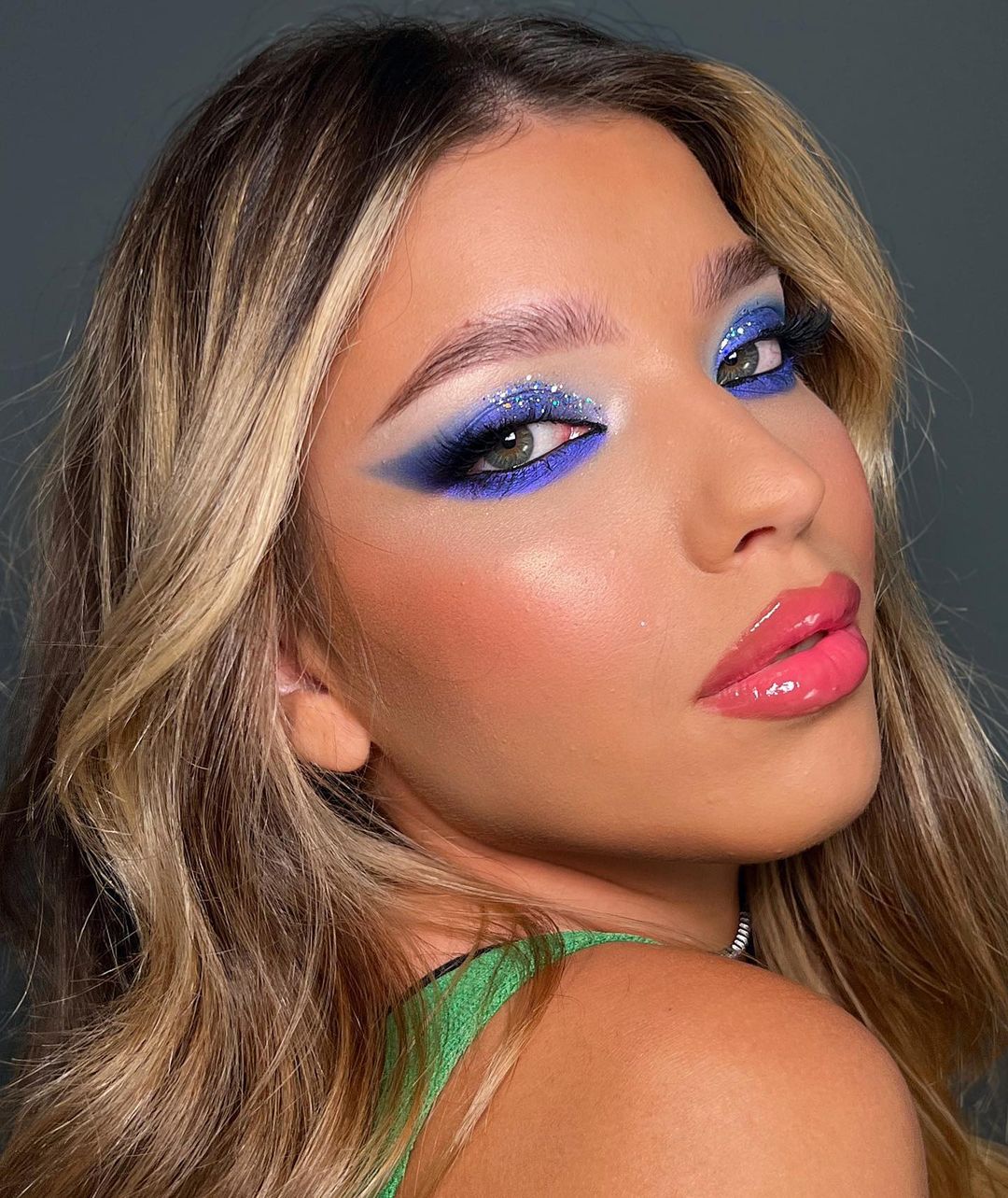 via @_maxim_tania_
Purple Eyeshadow Looks & Create a Sparkle Pair
Glitter purple eye makeup can be beautifully used to make a statement. Use glow liquid eye shadow with violet glitters. A glittery shadow for your next makeup can be the silver metallic eyeshadow blended with purple eyeliner.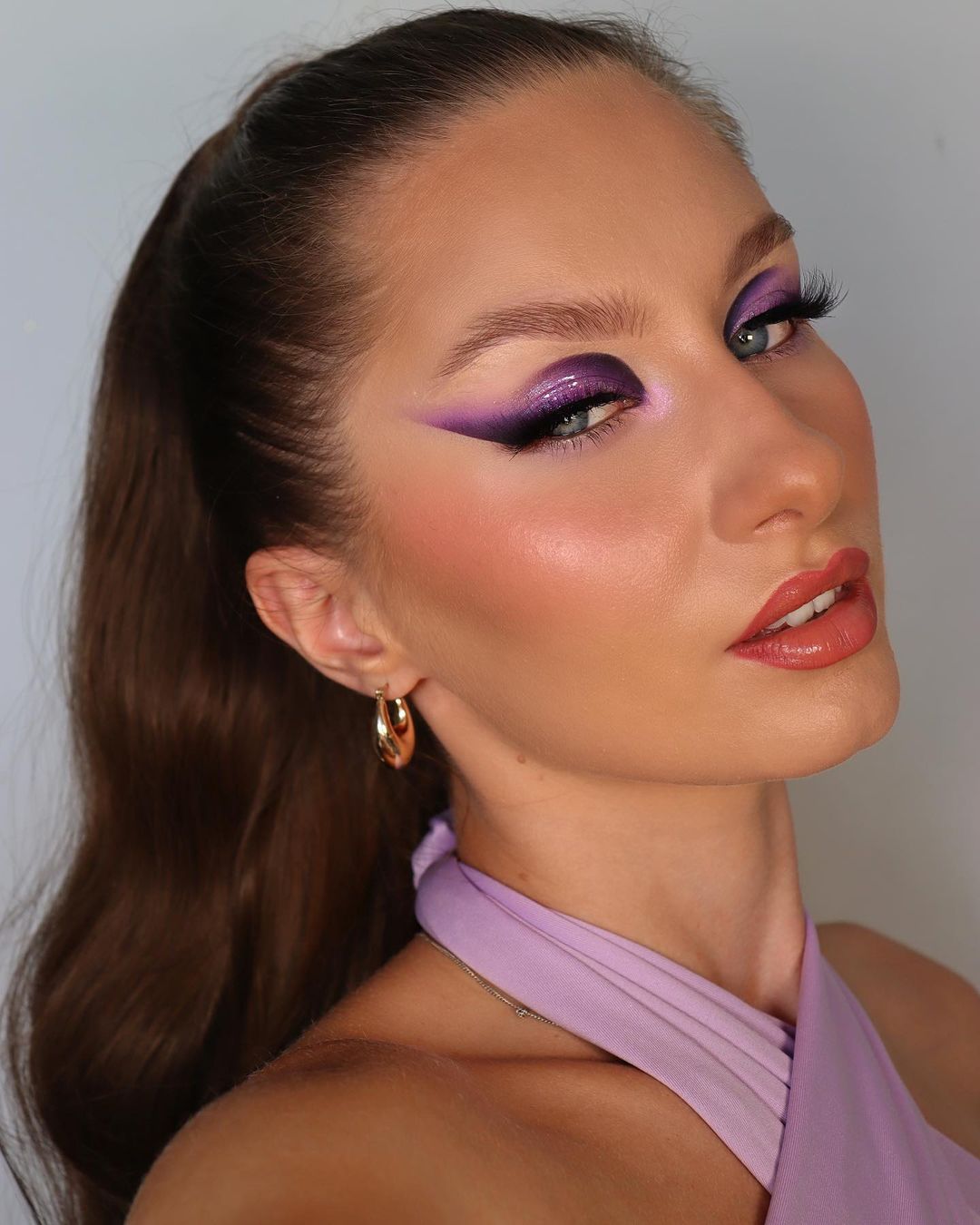 Use false eyelashes for an accentuated look. You can effectually pair the sparkling look with purple glitter shadow with gray or green eye colors.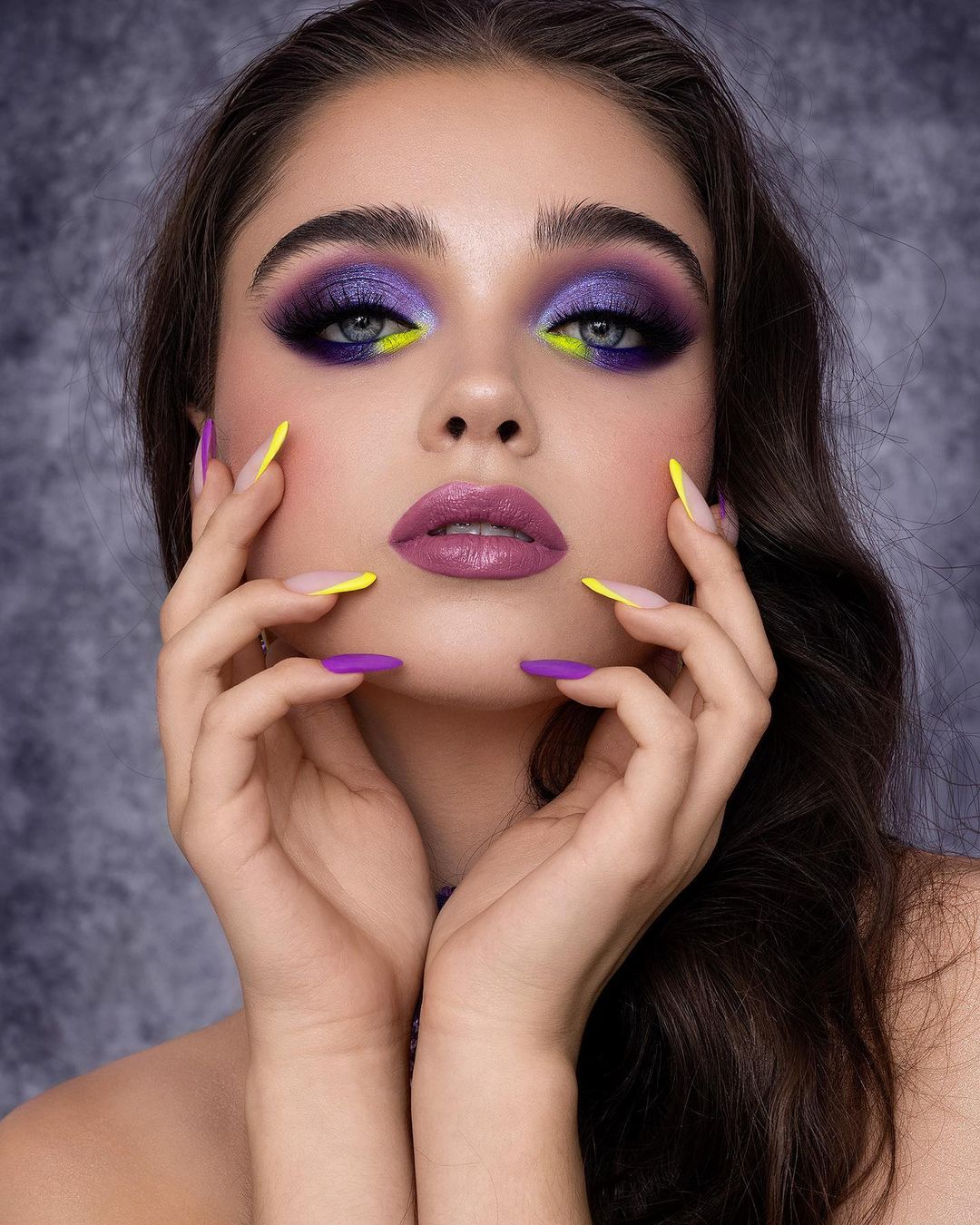 via @iwona_grabowska_makeup_photo
Don't get too awed by the purplish shades because they can be difficult to pull off; you can use the matte shades and add the purple duo-chrome color for the perfect look.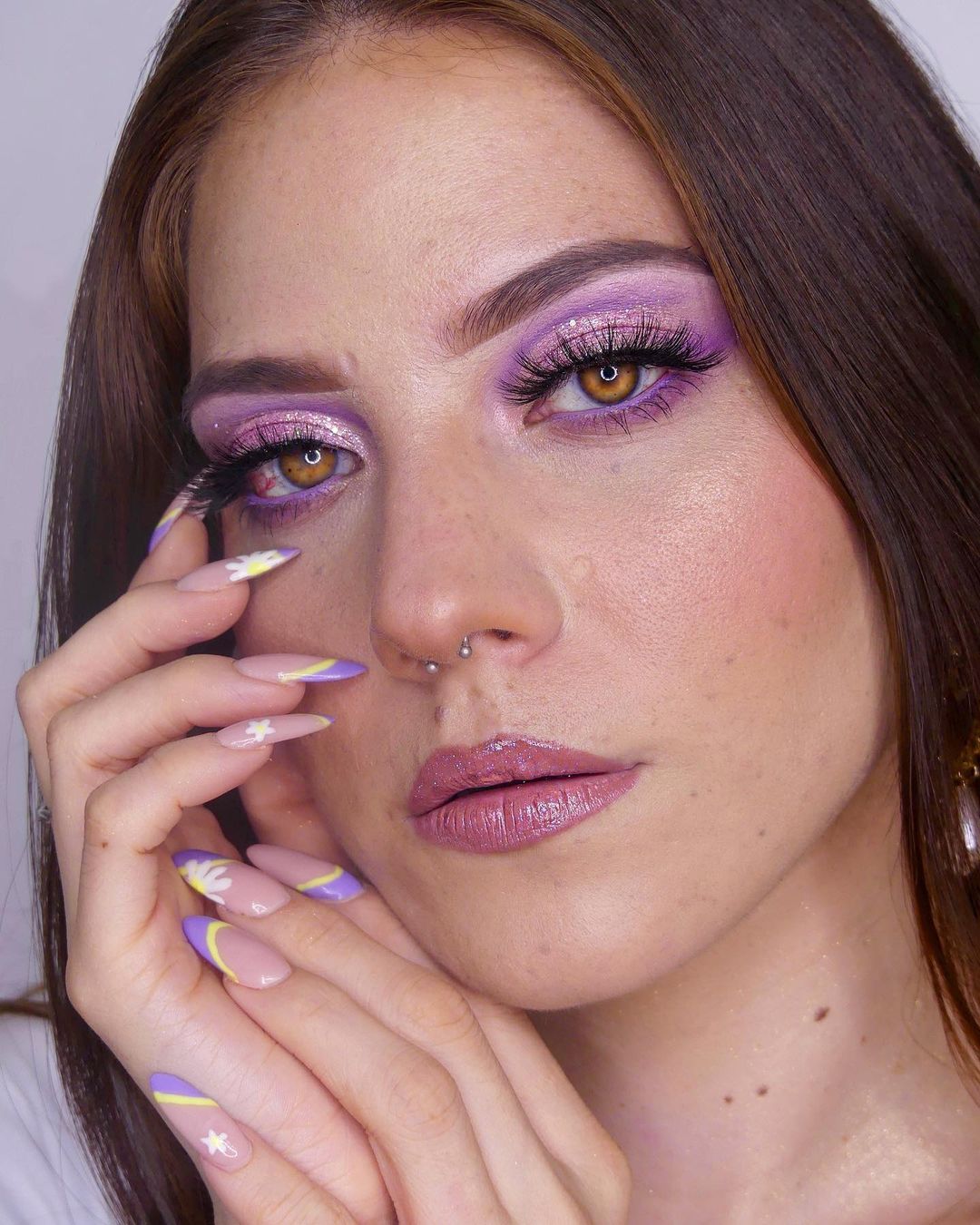 via @rainbowflawless
Brown Eyeshadow Looks for Smokey Effect
Want to have that desirable smokey-looking eyes? Use glitter brown eyeshadows. If your skin tone is on the darker side, go in for shimmer on dark skin. Wondering what the best brand is? Try Bobbi Brown's eyeshadow palette and DIY.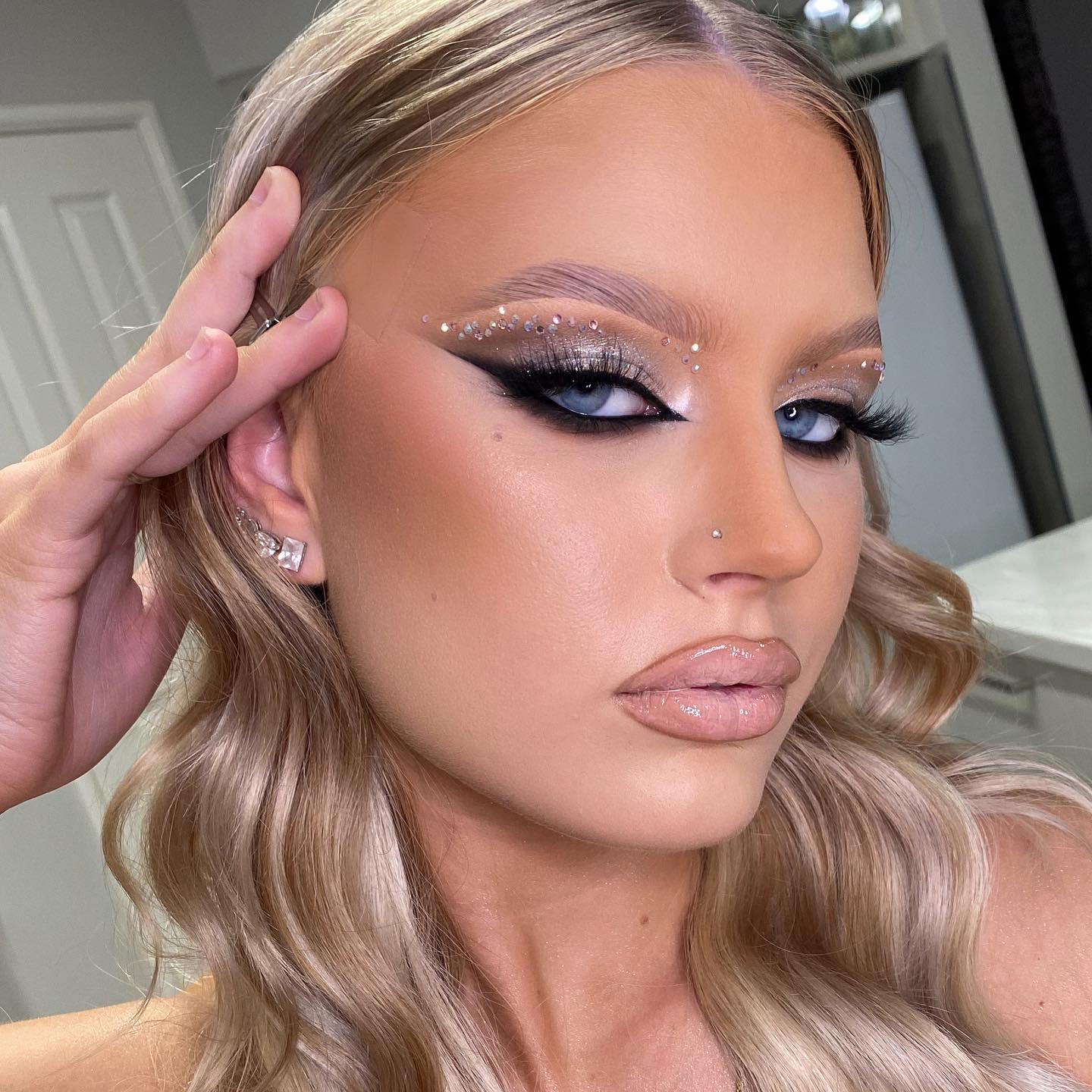 Apply the creamy brown eyeshadow creatively for the best results. Application of the eyeshadow on the upper and lower lids with glitters on the outline accentuates your eyes nicely.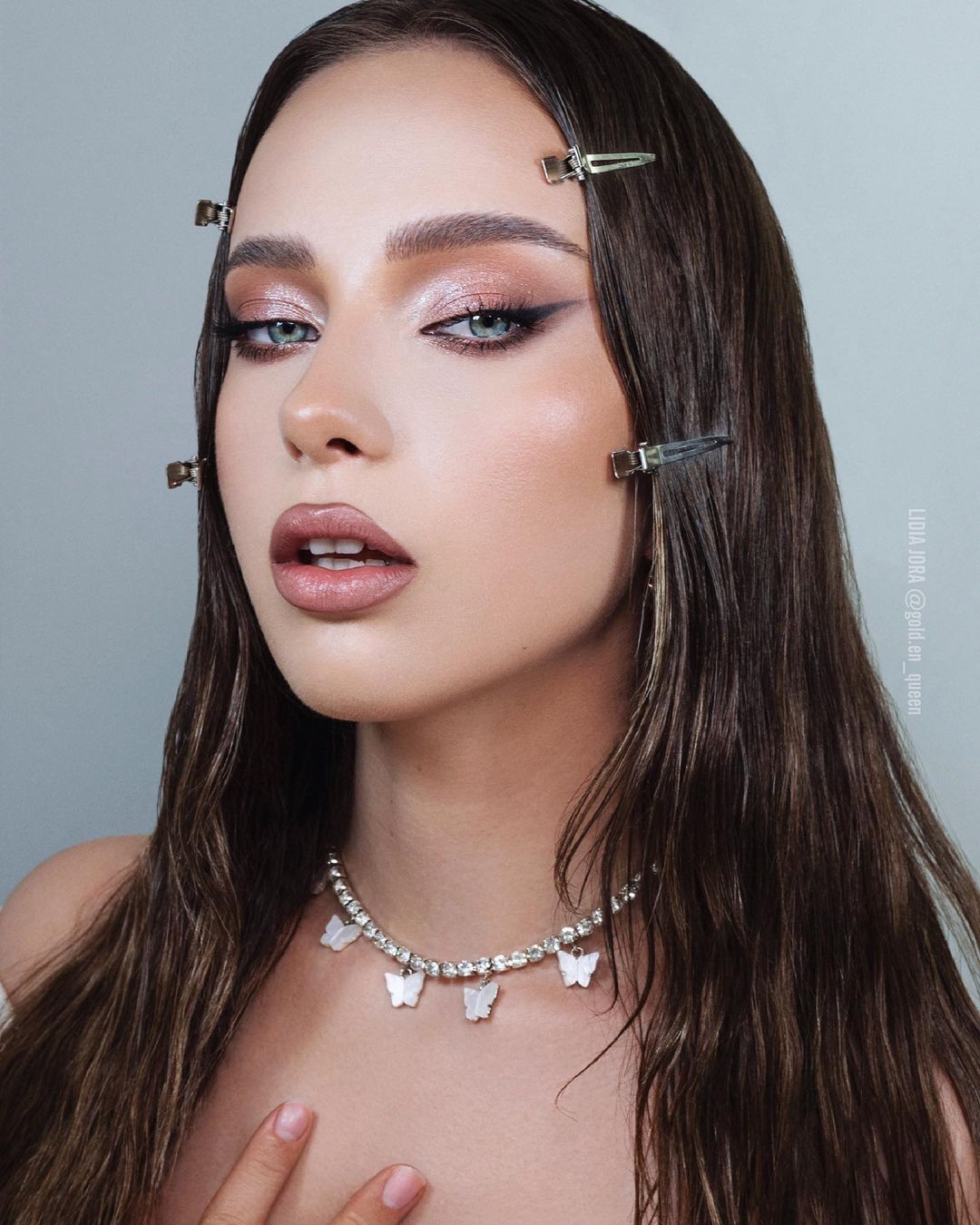 via @gold.en_queen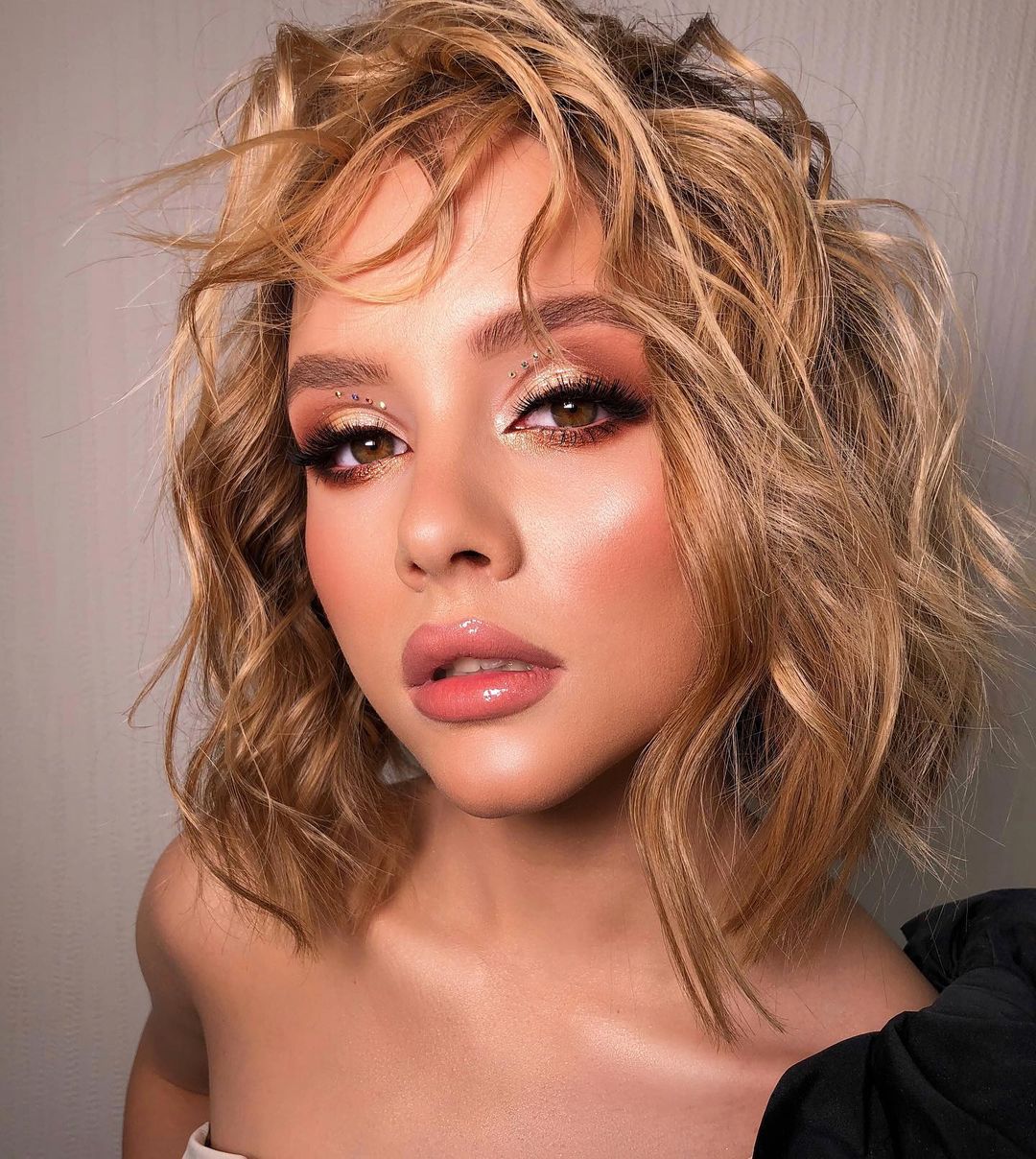 via @dasha_makeup_
Memorable Yellow Eyeshadow Makeup Ideas
Your makeup artist can create unique combos with the yellow eyeshadow palette. That doesn't mean that you cannot go DIY too.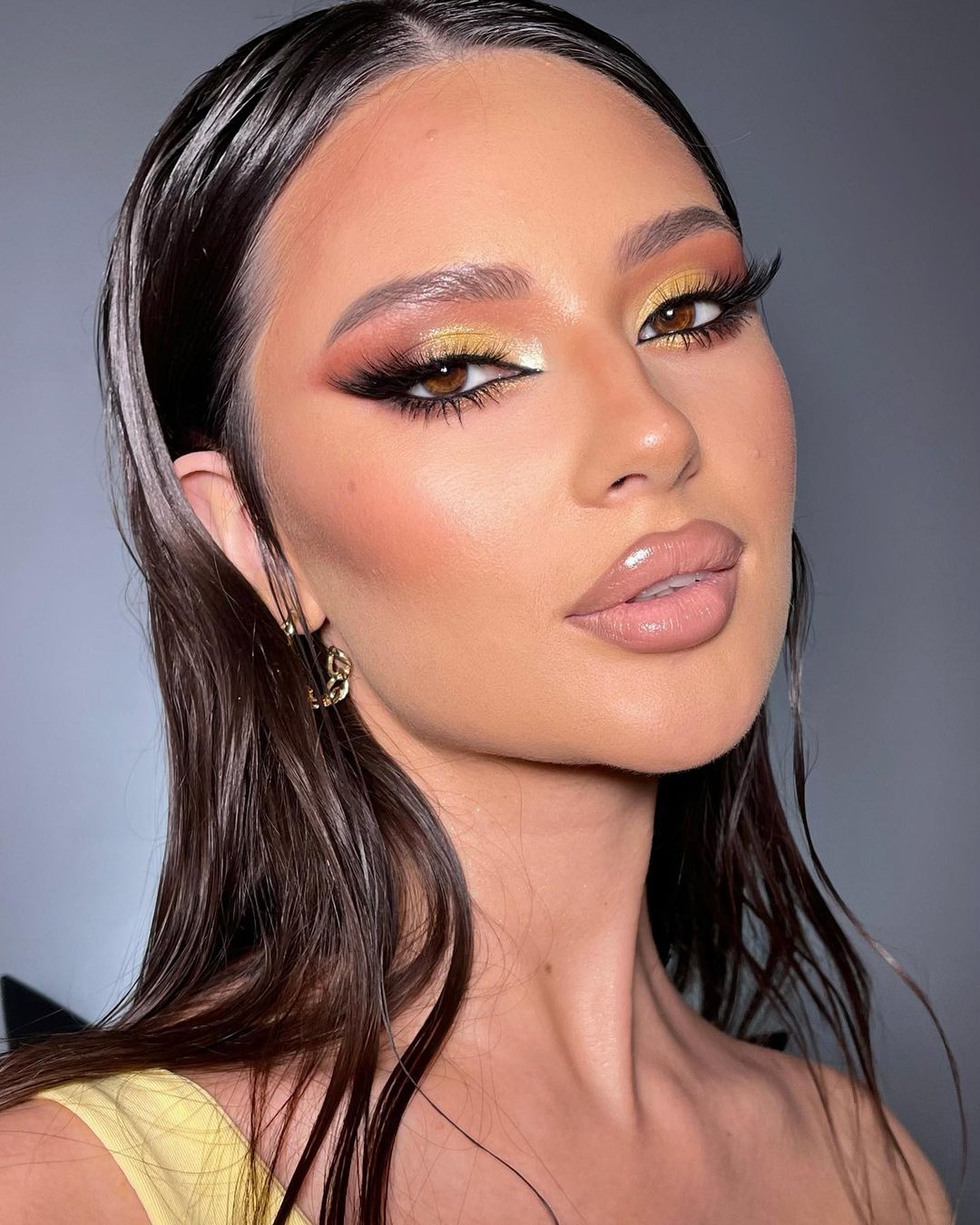 via @sasha_nikolina
Use the pink and yellow colors and add a glitter eyeshadow for glitter makeup. You can add the glitters on the top or under the eyes. Use gemstones that syn with your brown eyes for amazing yellow eyeshadow looks.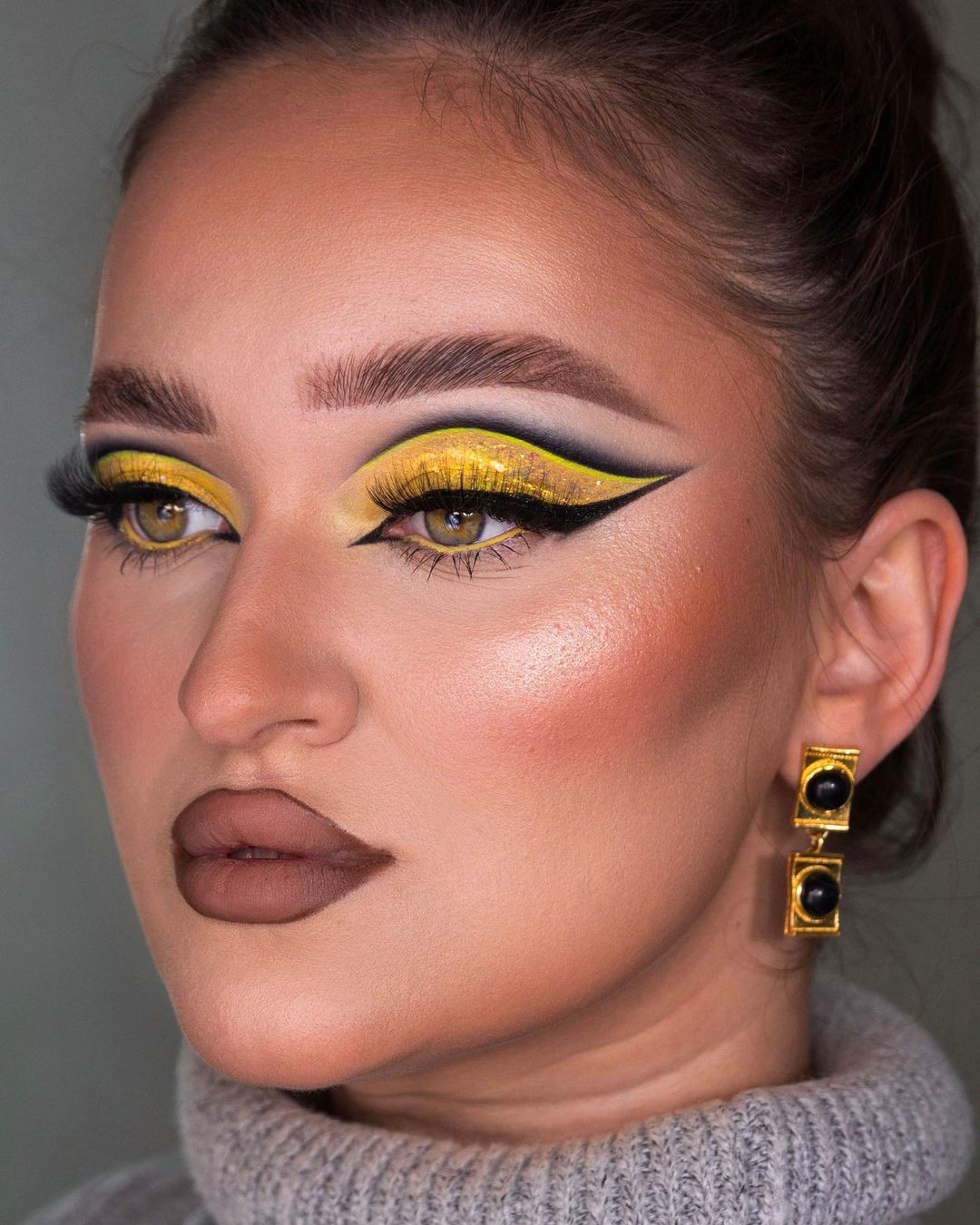 via @lamario.makeup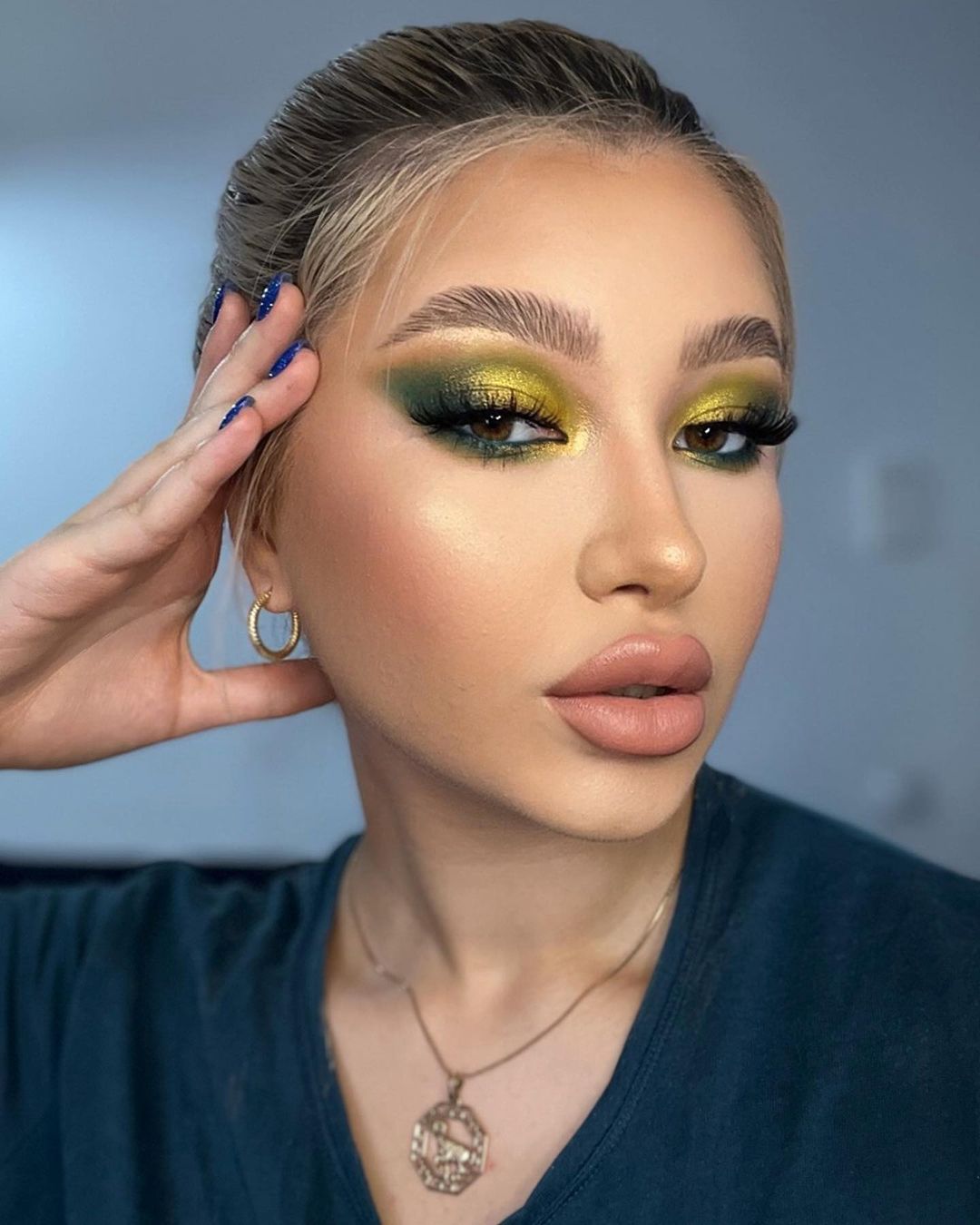 via @sabinadianailie
The Nude Natural Eyeshadow Looks
Natural eye makeup is the no-makeup look that helps highlight your features with such simplicity. The perfect natural look can be created with creamy eyeshadow topped with glitter. This is good for sparkly makeup, where you can apply loose glitter of any color.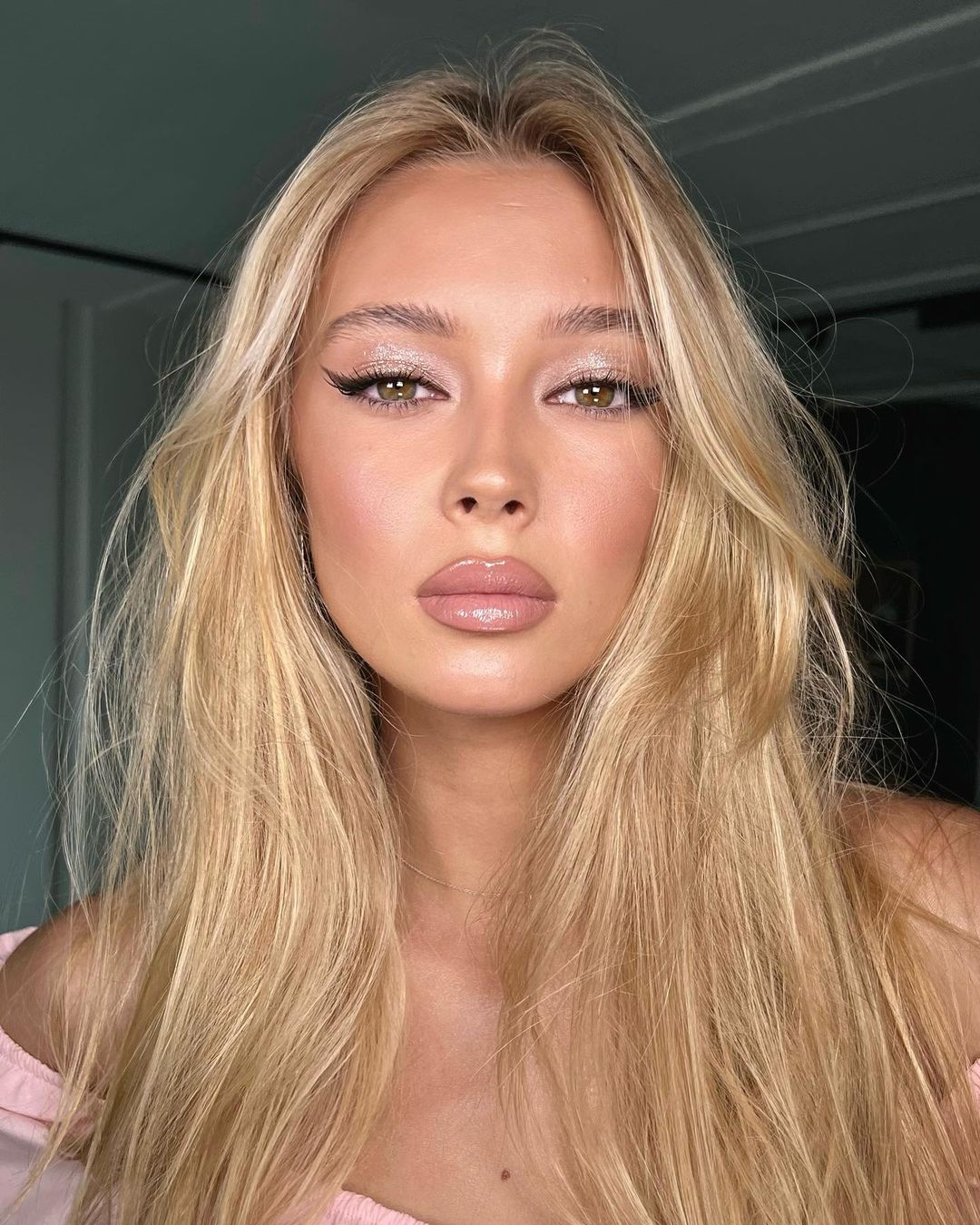 via @piminova_lera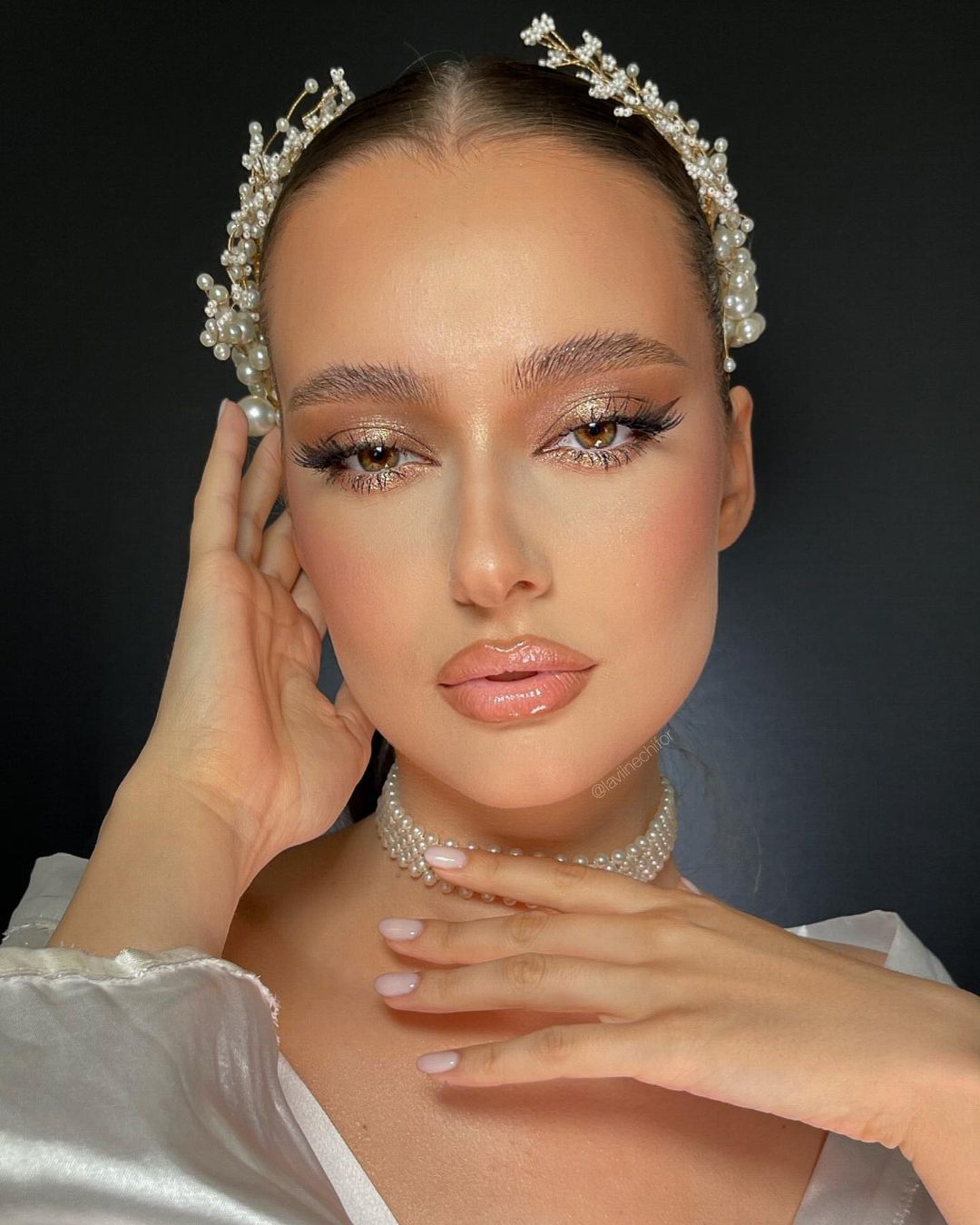 via @laviinechifor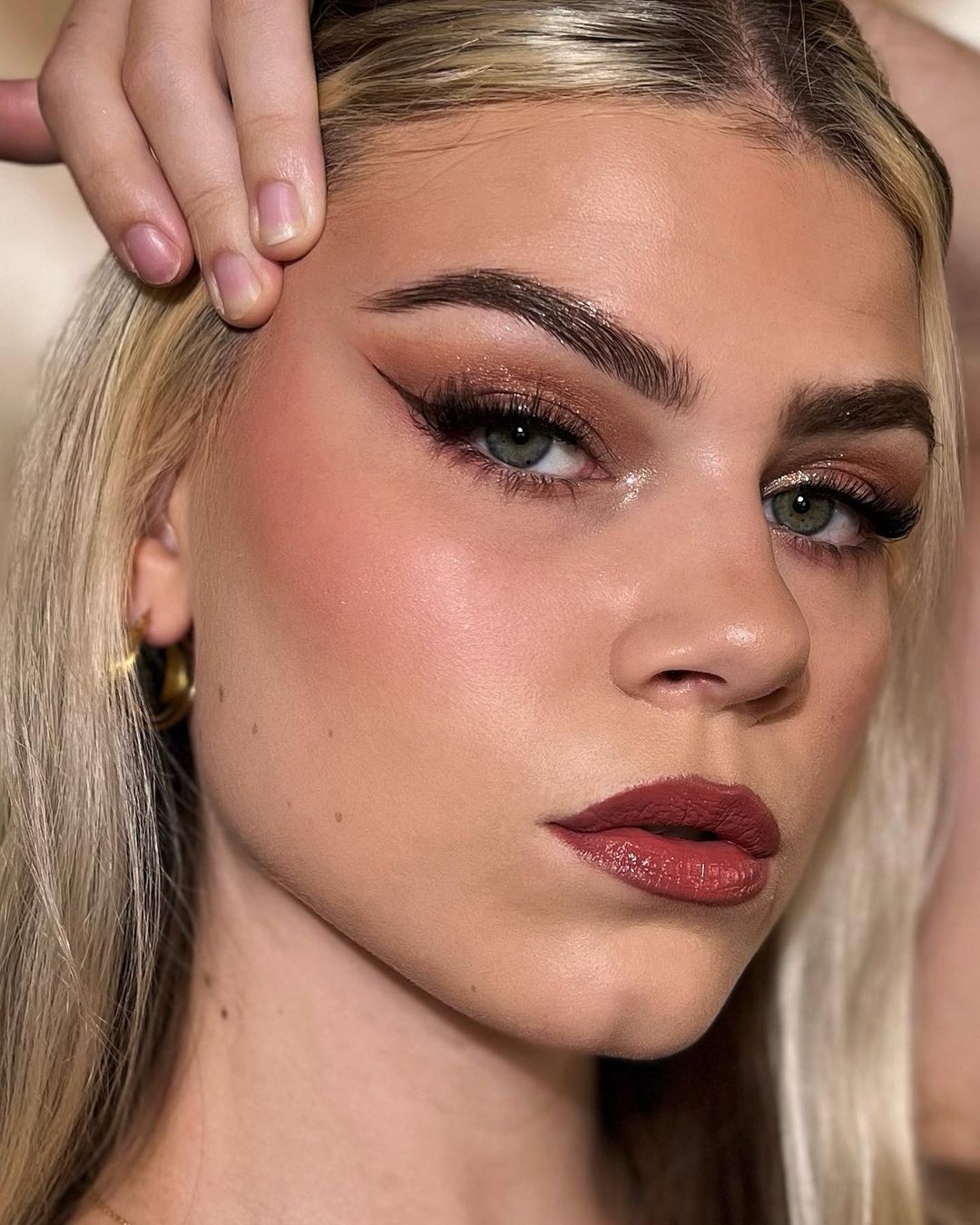 via @jen.makeup_
FAQ
How to apply glitter eyeshadows?
Follow these steps to apply the glitter eyeshadow:
Ensure that the area is clean and free of hair.
Apply an eyeshadow premier potion to all the areas where the shadow will be added. This helps in the easy application of eye shadow, making it last for a longer duration of time.
Now choose the glitter and the shimmer shadow for the best look. The shimmer part acts as the base for the glitter shadow.
First, apply the shimmery shadow with the help of a brush to the intended area.
Add glitter glue before applying the glittery shadow. Start with a drop of glue on the back of your wrist. Mix the glue and apply it to the shadow area.
Wait for the glue to dry a bit. Use your finger to apply the glitter eyeshadow on top of the shimmer.