The wolf cut trend is a TikTok trend that catches up with one and all pretty fast. What's amazing is how hair stylists give the trendy wolf cut their interpretations. While there is no denying the fact that the hairstyle is quite vibrant and eye-catchy, it is flexible enough to suit all kinds of hair lengths and textures.
What is a Wolf Haircut?
This shag haircut style is not new, as it belongs to the 70s and 80s. Short chopped layers begin right from the crown to lengthy bottom layers. This heavily layered haircut style tapers at the ends. The slight mullet shape of the tresses is typical of the mane of the wolf and hence the name.
Experiment with Short Wolf Haircut
If you have fine short hair, this wolf-cut hairstyle is for you. It is less precise, but that's fine. The cut is attractive and receives appreciative glances. The short layers give the style an extra choppy look. What is interesting is the cool look nudging you to experiment with more colors. We recommend it for shorter hair lengths for wolf cuts.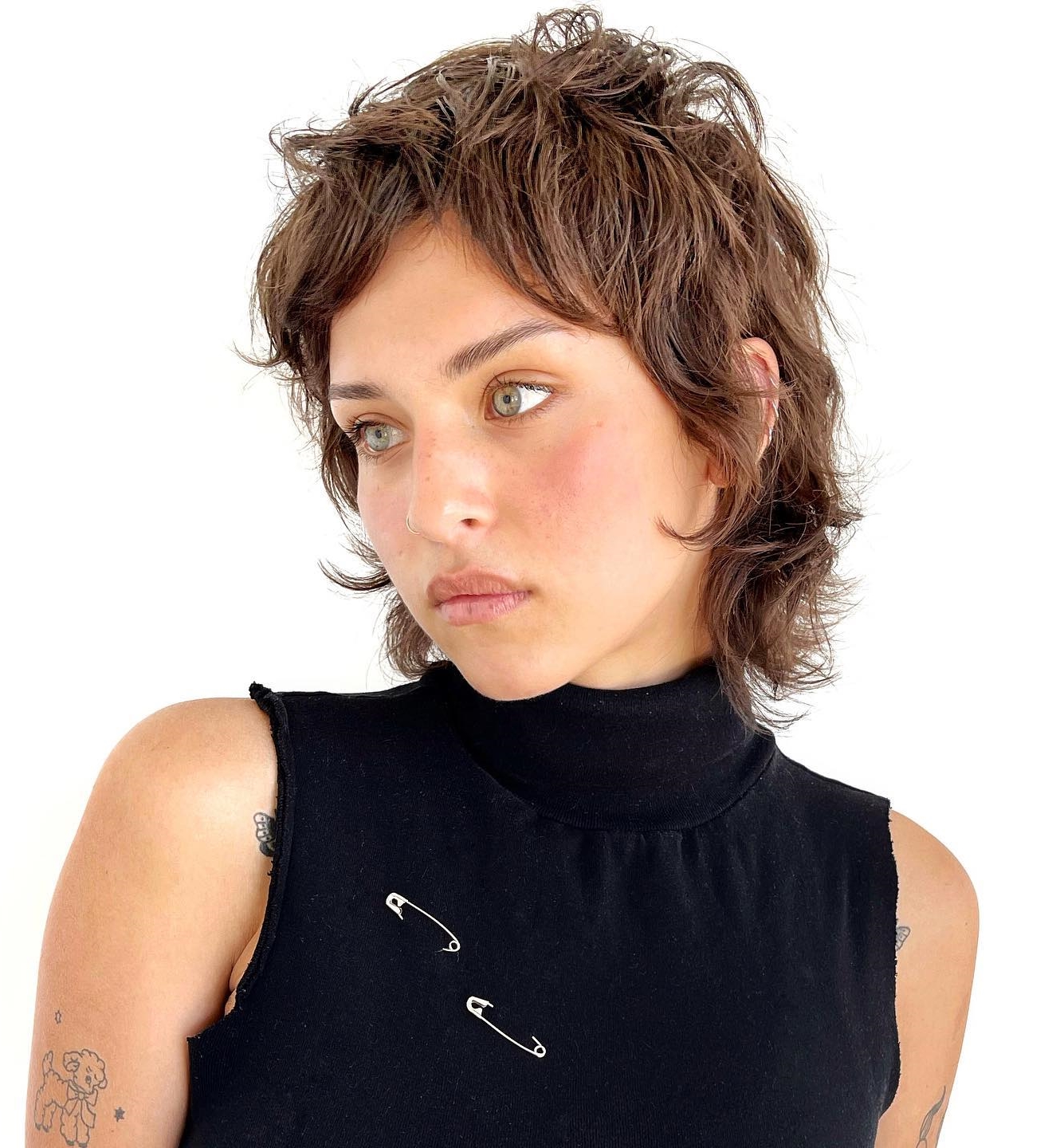 via @ __k_vu__
Stylish Wolf Cuts for Long Hair
Treading on the lines of the multiple chops of a mullet, the wolf cut on long hair looks amazingly elegant and chic. Let's say that it takes the mullet to a newer level. The shag cut suits a long face shape, and the secret to achieving the perfect look is to build in numerous chunky layers through the heavily layered hair.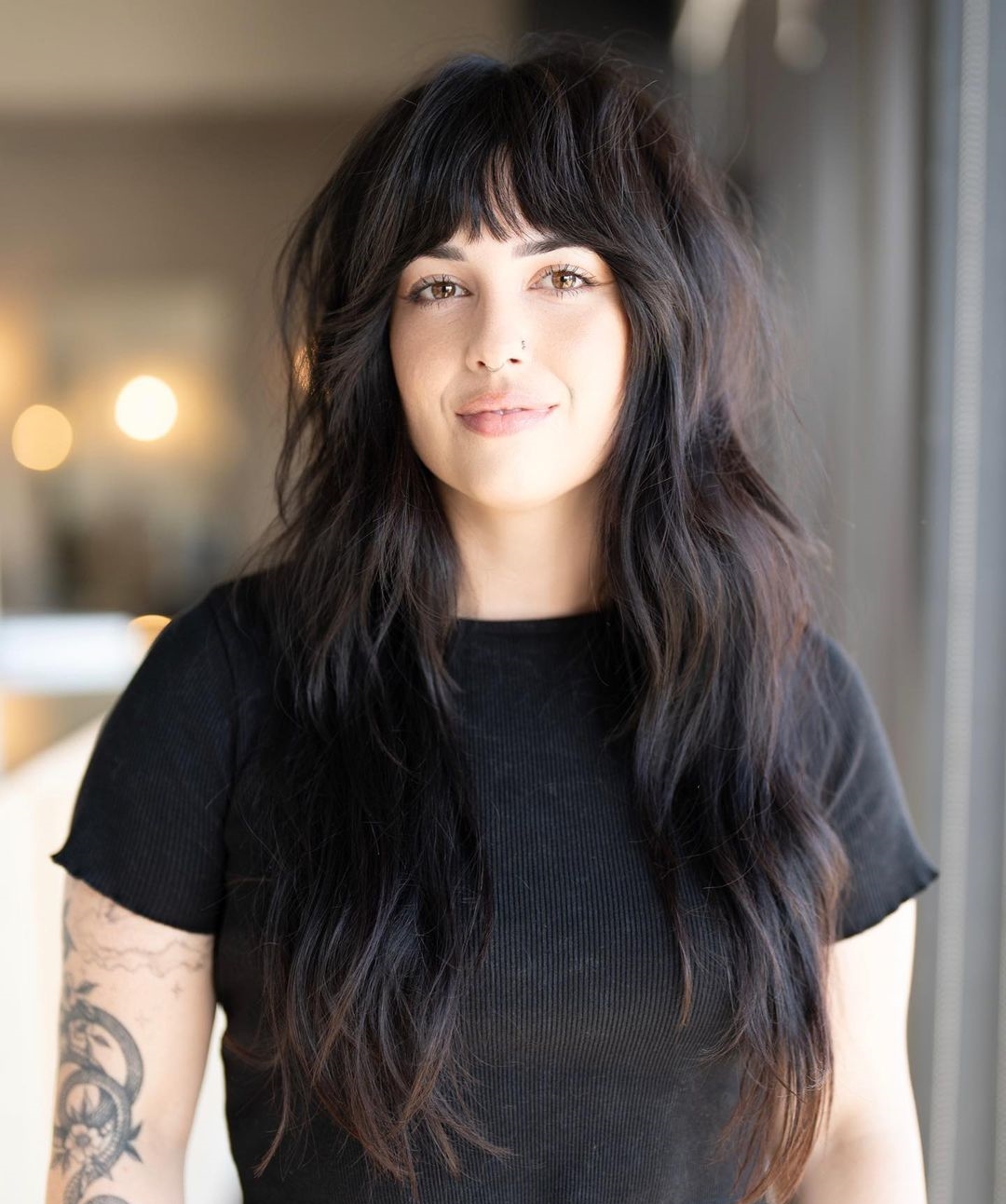 Voluminous Wolf Cut Curly Hair
Wolf cut on curly hair is characterized by volume. The curly cut is an ideal hairstyle when you want layered movements. You can easily create craft curls by stacking them on the top and cutting them at the bottom. One of the brilliant cut ideas for thicker hair is to let the curls accentuate your facial features.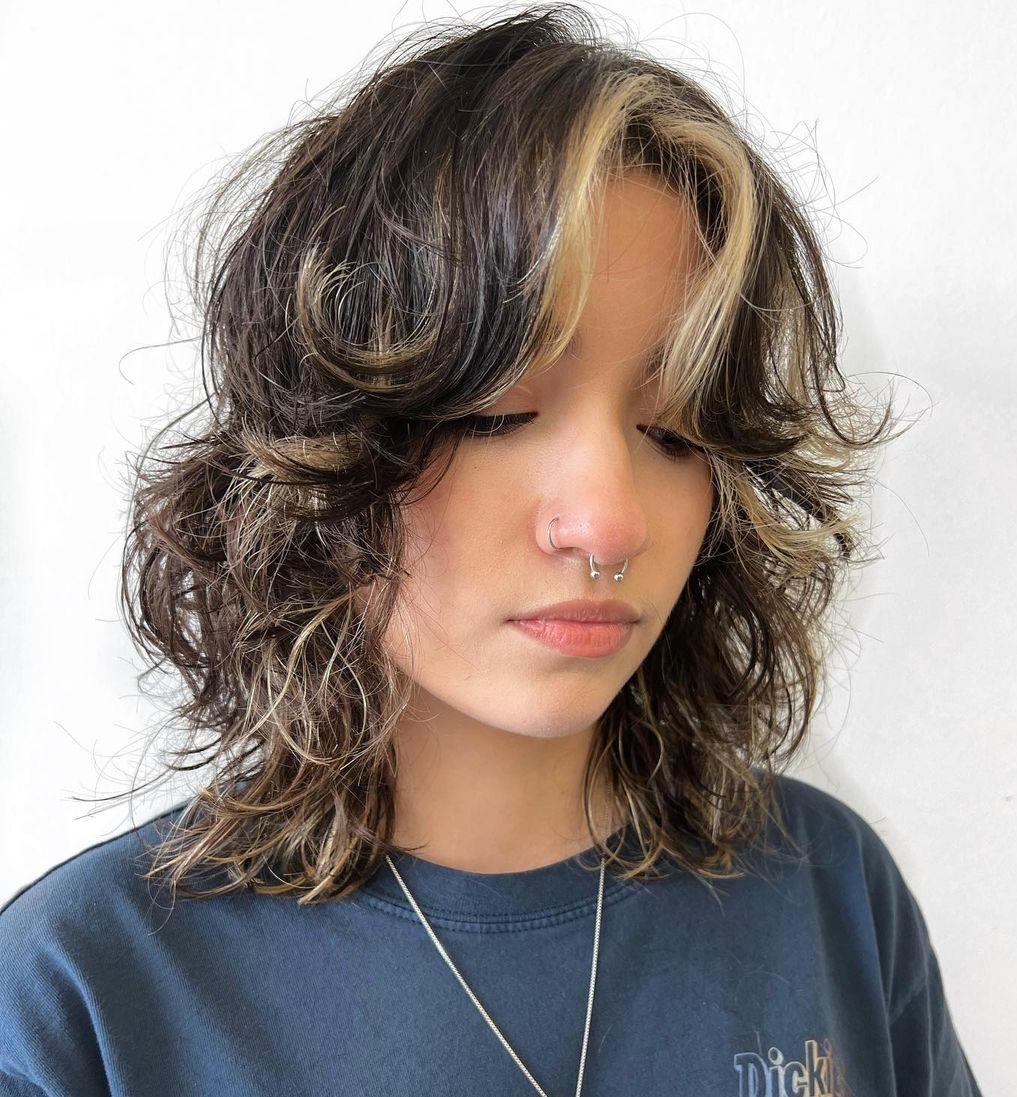 via @breezy_dbsalon
Wolf Haircut with Bangs to Frame Your Face
All wolf-cut hairstyles are about highlighting your facial structure. Wolf cut with curtain bangs is characterized by shorter layers that stick to your face bone more lovingly. The bangs are longer, with the blunt bangs used for creating good volume at the back. The shaggy style has the finesse to it.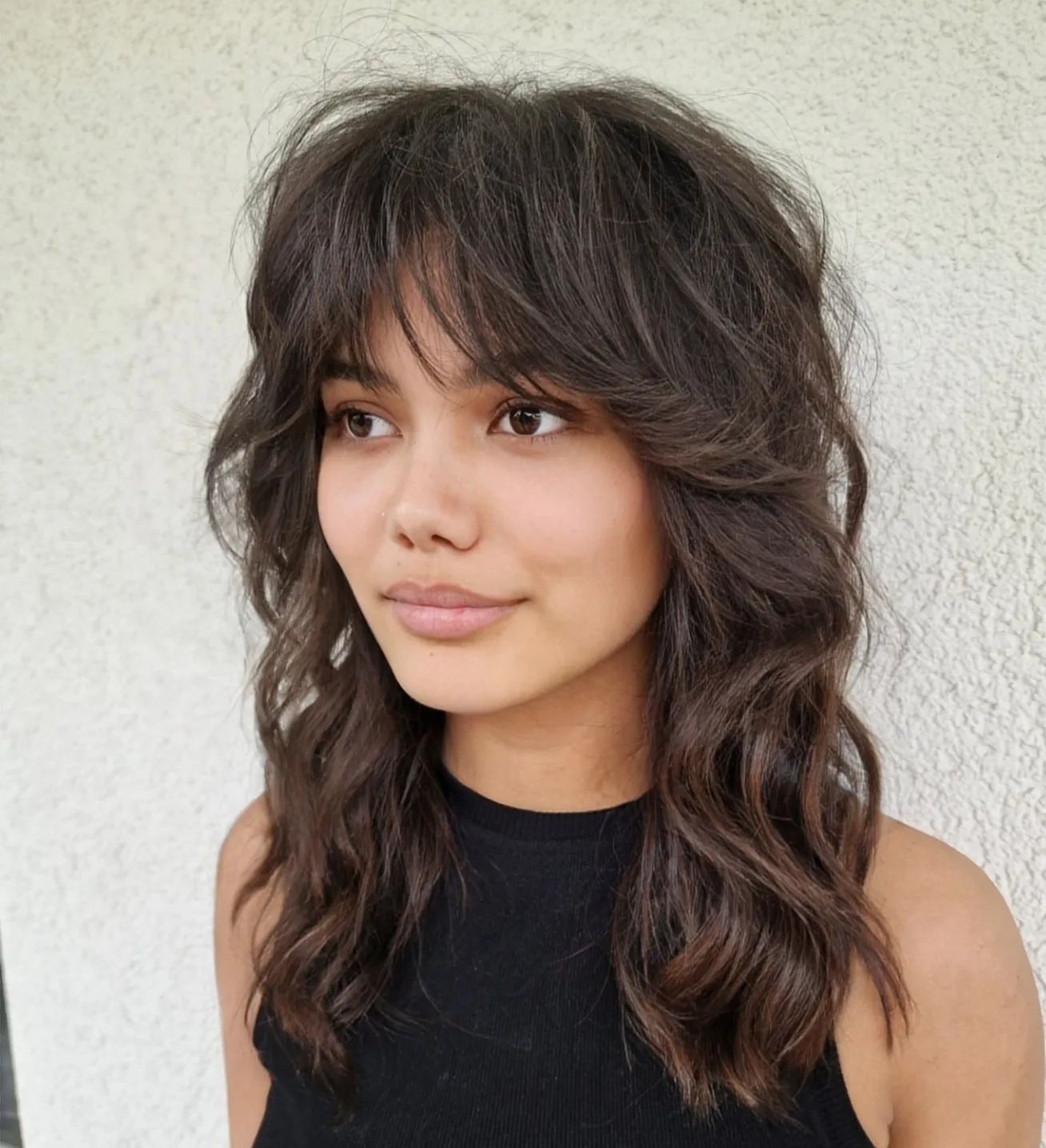 Flamboyant Wolf Cut on Straight Hair
Shaggy layers on straight hair are ideally suited for thick hair with a natural texture. This cut to create volume is dramatic, especially if you have thin hair. For fine hair, the strands should be shorter. In this hairstyle, choppy crops give volume to your hair head. The thick fringe makes your thin straight hair look fuller and luscious.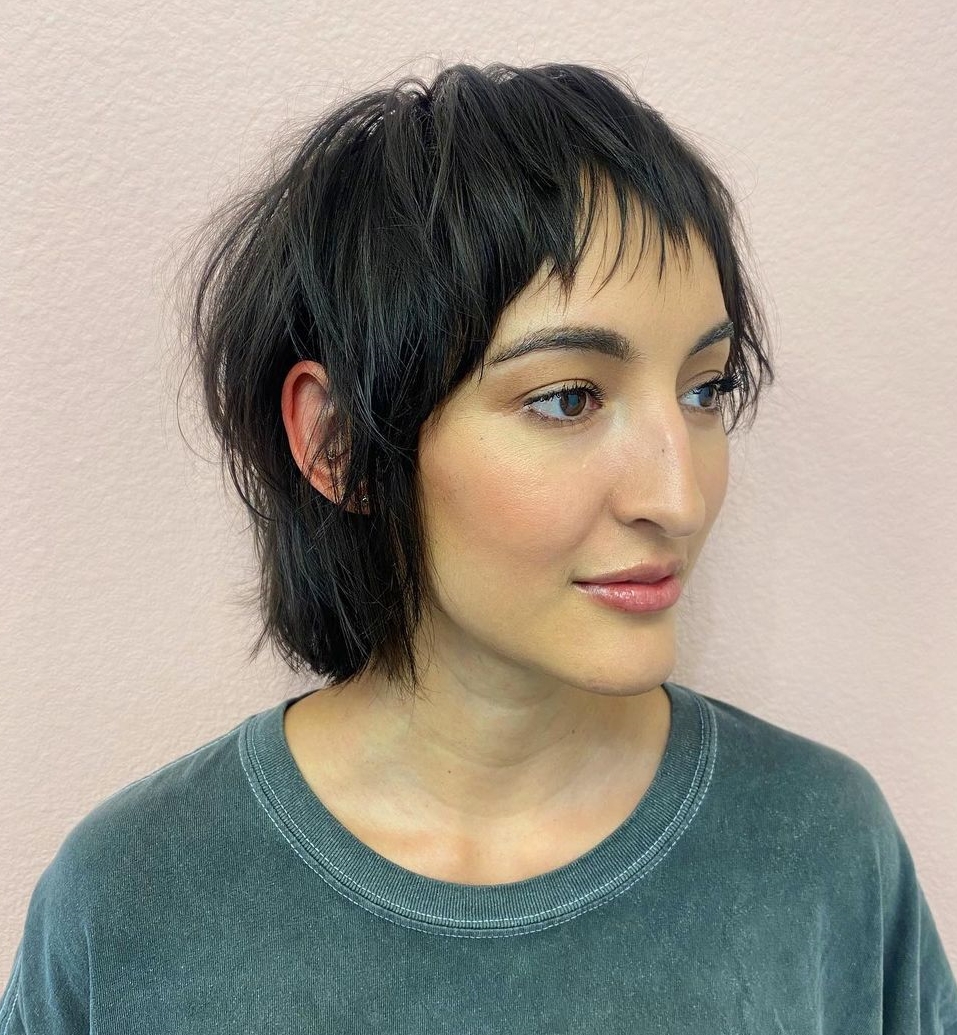 via @xelamack
Wolf Cut on Wavy Hair for Extra Volume
The wavy hair type can go in for a wolf hairstyle as it is a practical volumizing haircut idea. Undoubtedly, the look is thicker while the natural texture of the tresses is enhanced. It is an effortlessly cool wolf cut for younger women requiring minimal maintenance.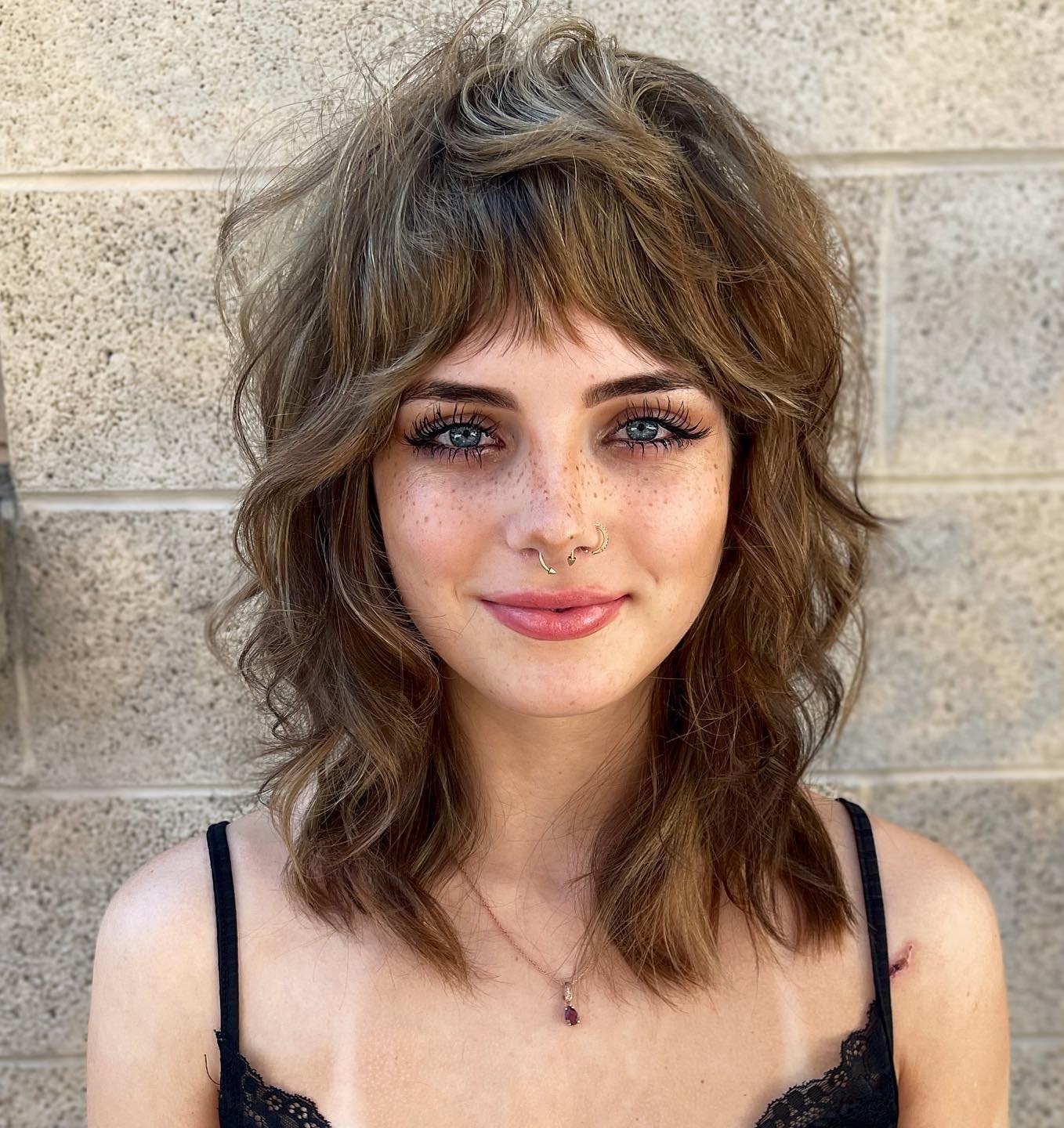 via @erika.king_
Sunshine Blonde Wolf Haircut
This is a one-of-its-kind look for blonde hair. It is a trendy haircut that is vibrant and sunny. The golden tresses with an edgy wolf cut are a must for girls who love to play with the flame – look hotter. With the bleached blonde shaggy mullet, you will surely raise the mercury a few levels higher.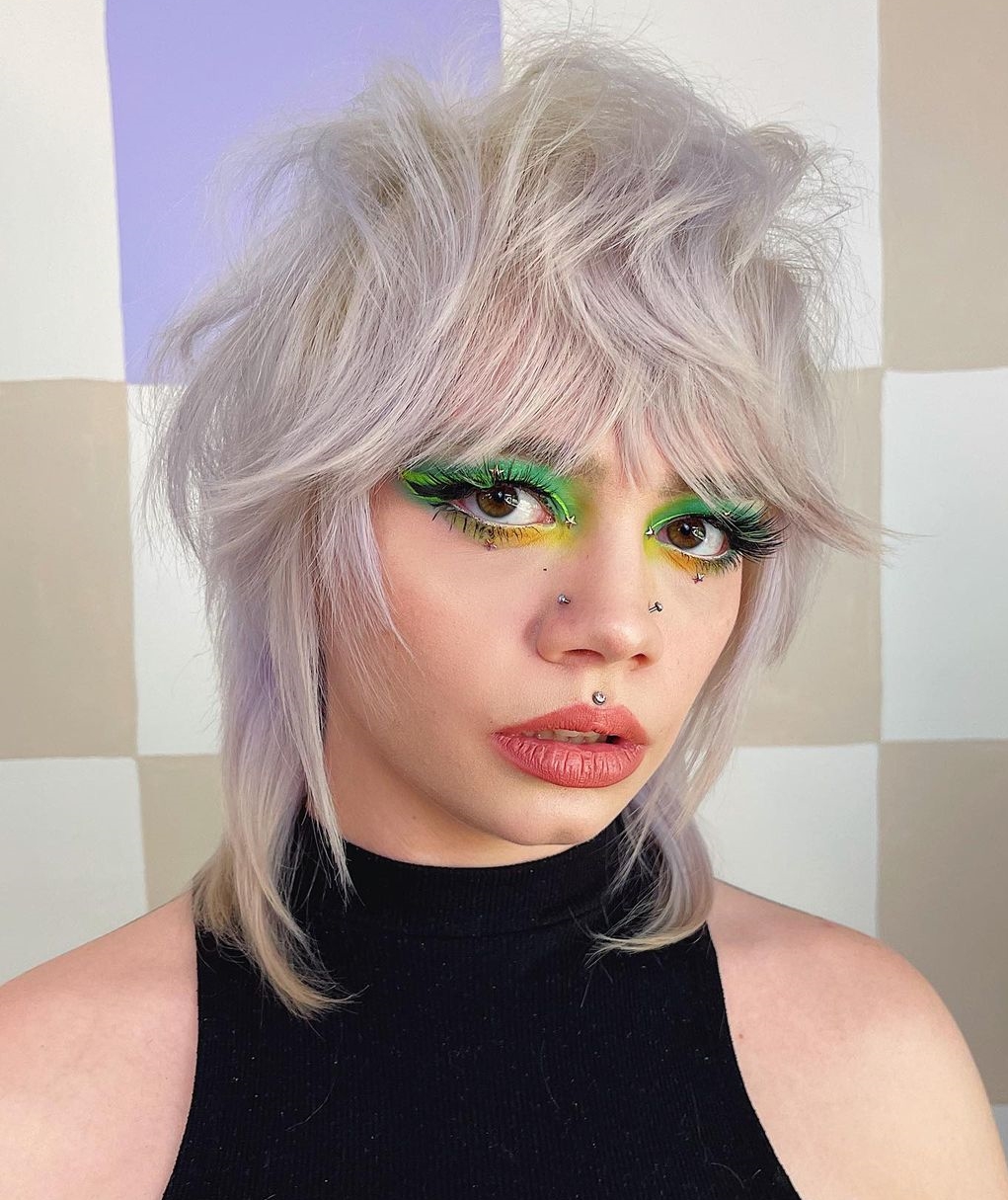 Inspirational Choppy Layered Wolf Haircut
One of the most attractive wolf cut hairstyle ideas is the choppy layers that blend a mullet with a shag creating, giving your personality a cool touch. Good for hair of all lengths, the heavily textured wolf haircut should be used to flatter your face framework, taking you back to the 70s and the 80s.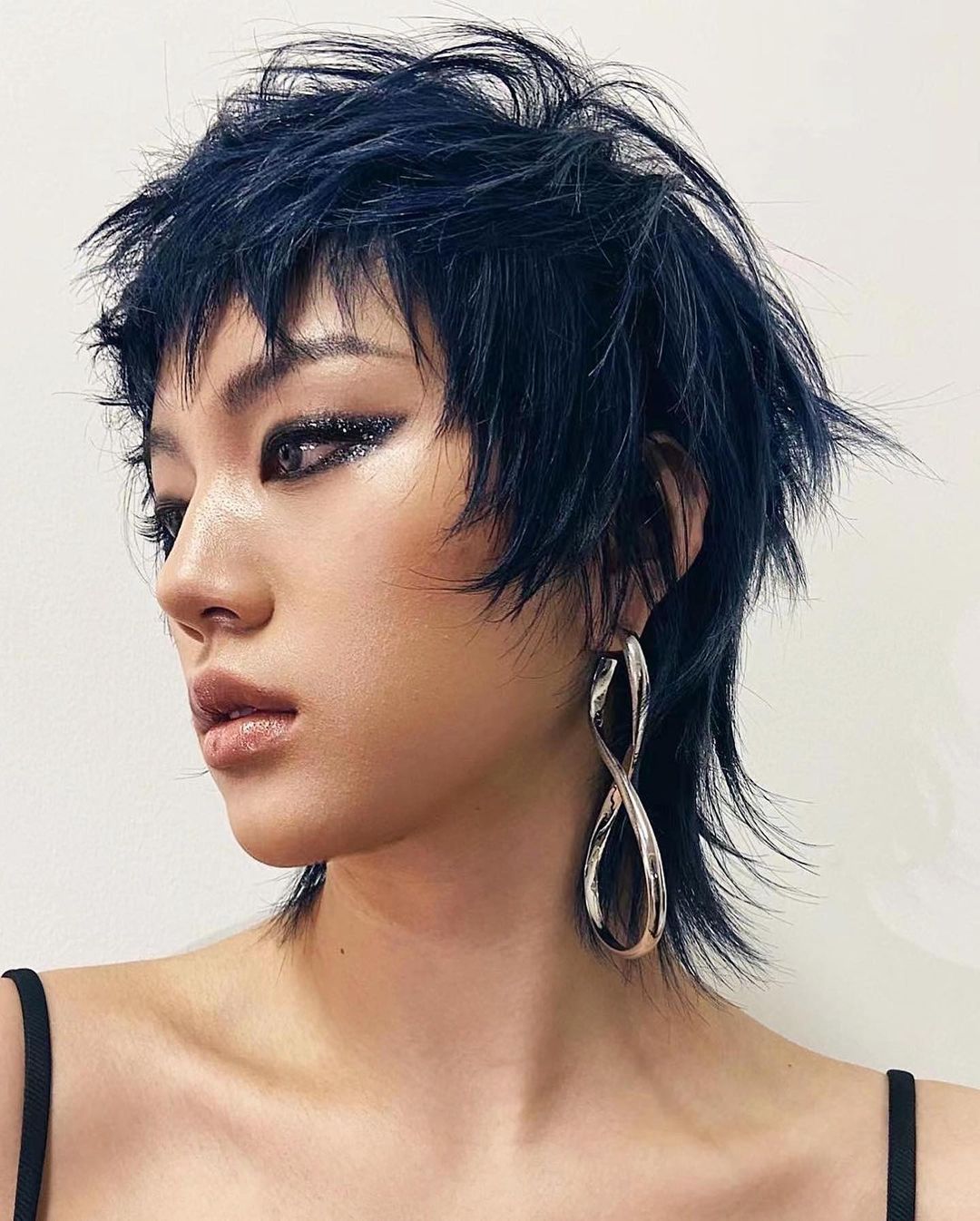 via @tonytony1226
A Hybrid Medium Length Hair with Wolf Cut
One of the most interesting medium-length haircut ideas is the medium wolf cut with blunt bangs. It is a hybrid where the layered chops from the shag blend stunningly with the mullet. Your fine hair with chops moves with you, especially around the jawline.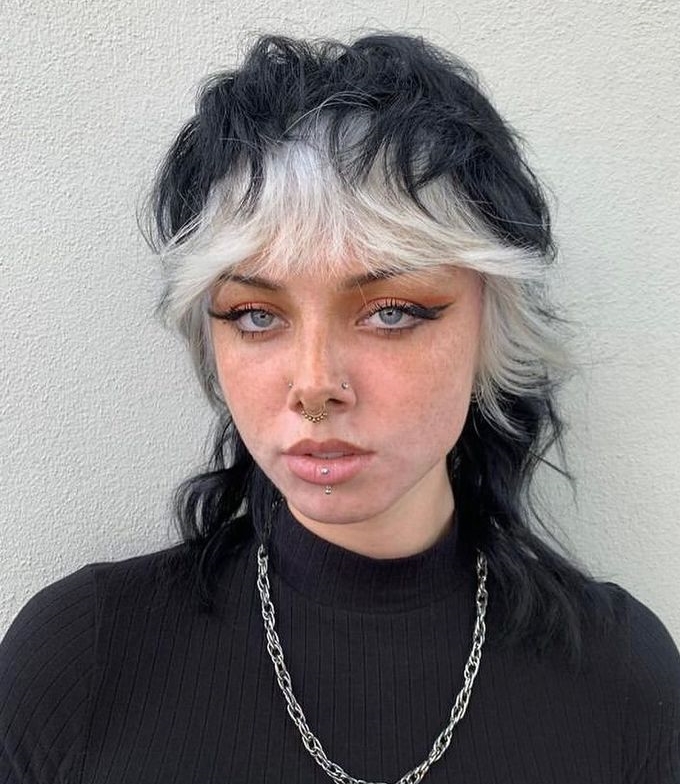 via @hair_slayerz
Colorful Rainbow Wolf Haircut
Wish to embrace the trendy wolf cuts? Go all out for the expressive rainbow wolf cuts—the typical punk colors from the 70s. A mix of mullet and shag, this is one of the most visually-appealing cute hair color ideas. Take it a step further with heavy rocker bangs with wolf cuts!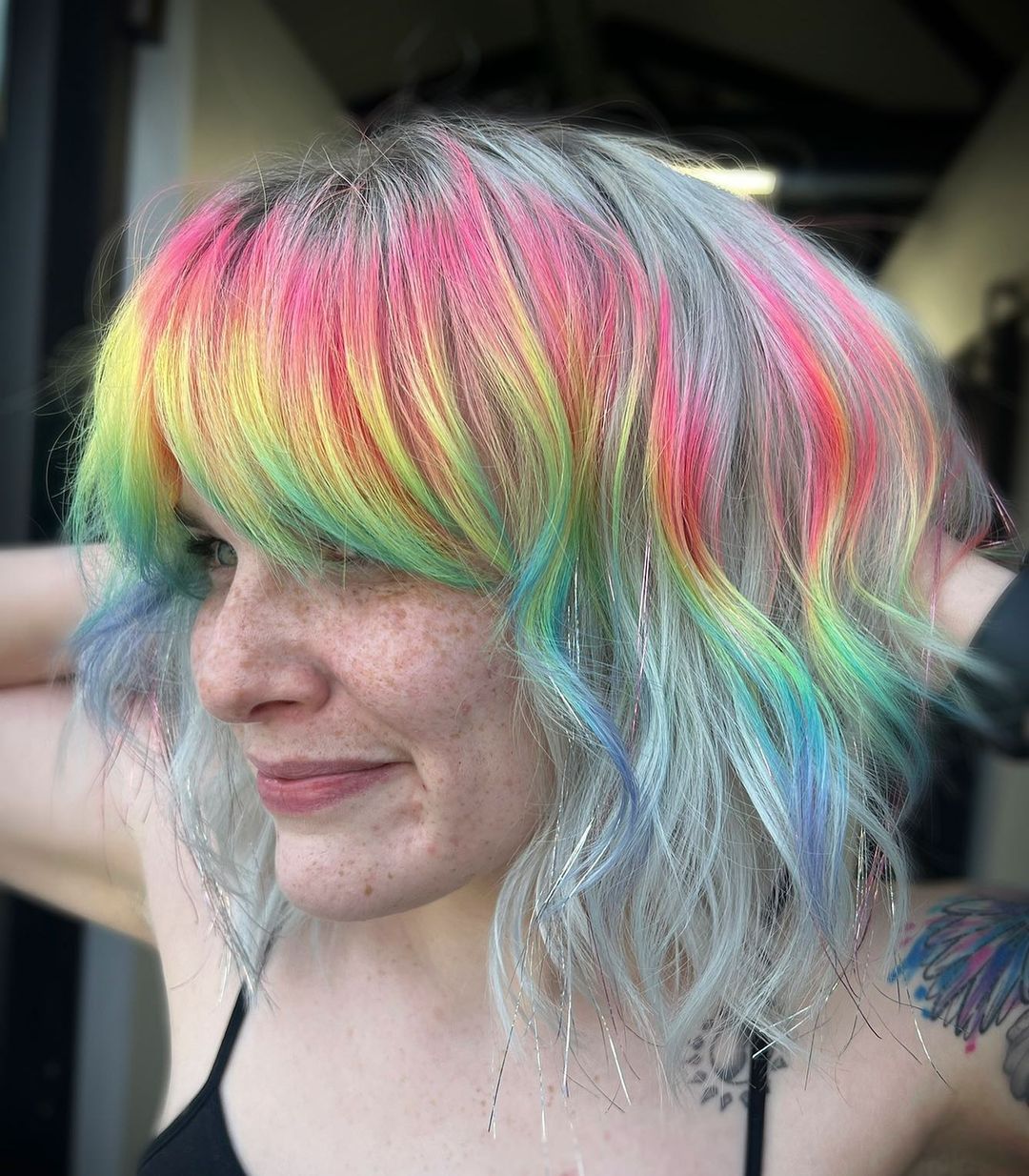 Fiery Bedhead Red Hair with Wolf Cut
This is for a bolder you. With your hair red, the choppy shorter layers are admiringly noticeable. Your hair could be long, medium, or short, but this is one of the craziest red hair color ideas. Use this volumizing choppy wolf haircut idea with fringe or bangs, depending on what you can carry well.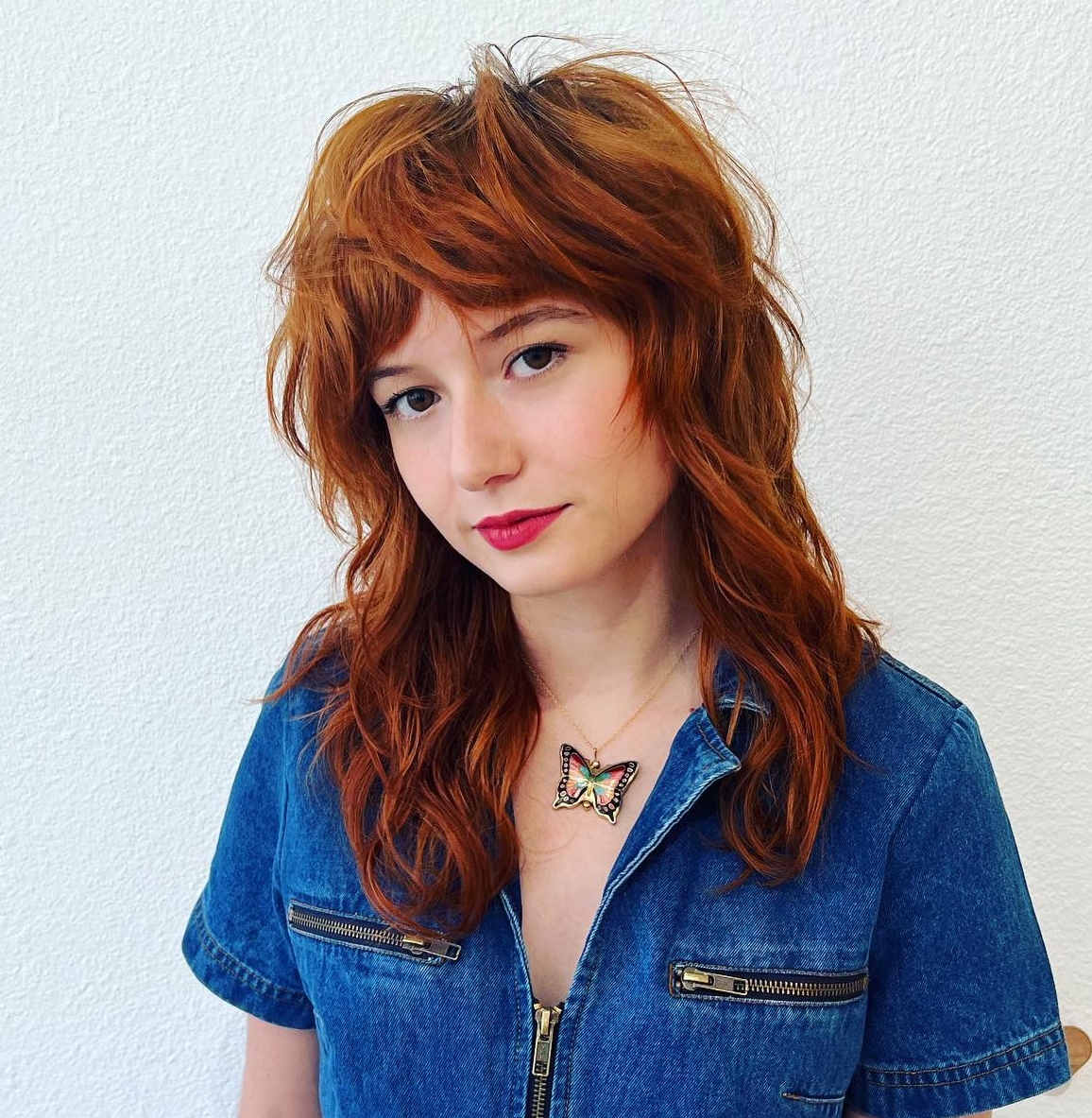 Wolf Cut on Brown Hair to Frame the Face
A face-framing haircut that turns your thick brown tresses into a masterpiece as the chops cling to your cheekbones, chin, and forehead. This is a trendy haircut idea for brunettes. When you choose wolf cut without bangs, it can layer off at the back.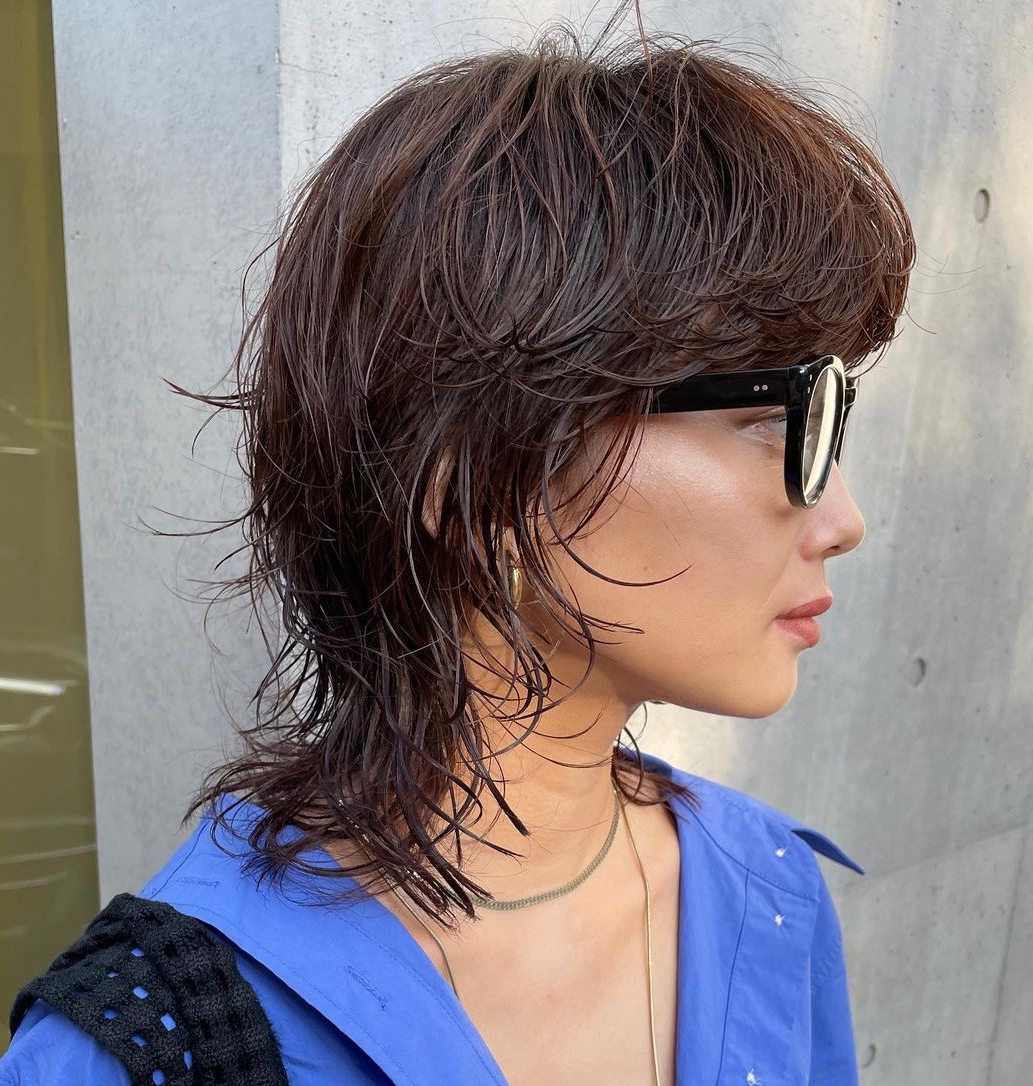 via @cos____
Playful Wolf Cut with Highlights
For different hair textures, highlighted wolf haircuts on the fringe or bangs can give a perky look to your mane. Thin or thick-looking hair, your hairstylist can work on it, highlighting it in the right places to create feathered layers that frame the face nicely.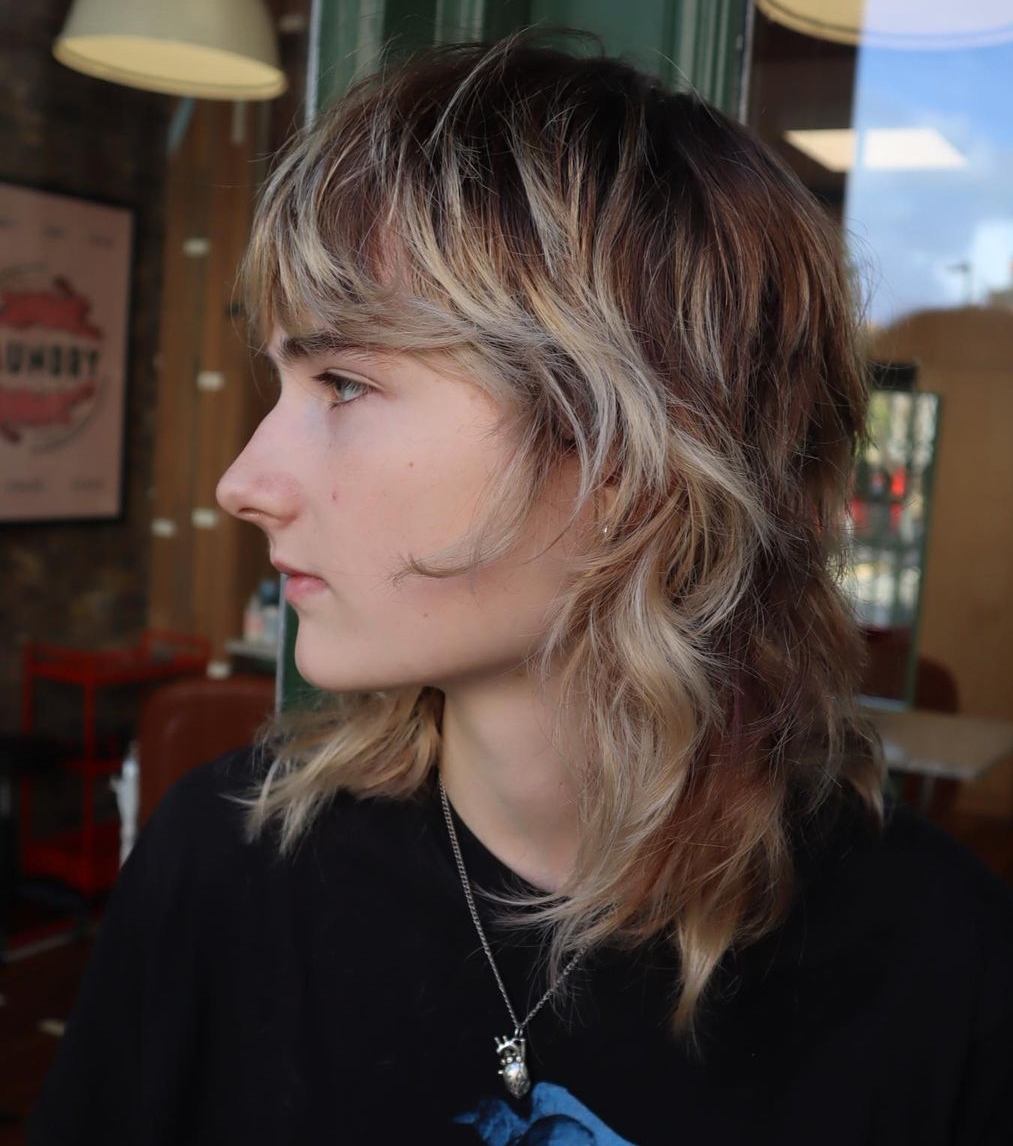 via @craphairclub
The Latest Craze – Asian Wolf Cut
Get the Korean wolf cut with short top layers for a fine texture and extra choppiness. The cut with Asian vibes is immensely popular this season. With many celebrities adopting this style recently, everyone's going ga-ga with this asymmetric wolf cut with a bang–short in front with a tapering back.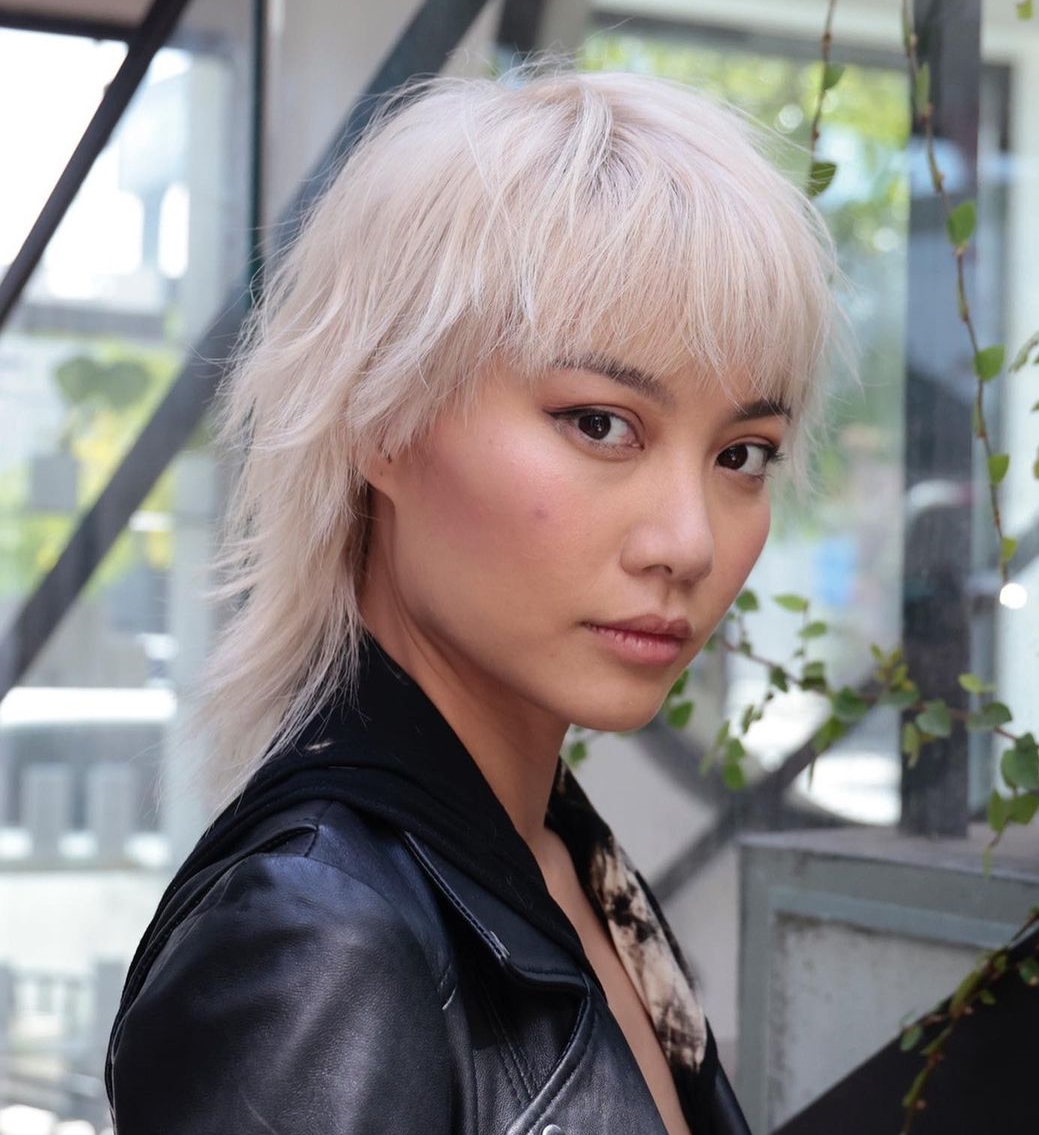 via @livedinhair
More Wearable Soft Wolf Cut
If you are shy to have the overtly choppy wolf cut, go in for a softer cut. It has nothing much to do with hair textures, though. The softer cuts follow the wolf cut to shape, but the hair behind is long enough to tie in a knot for your comfort. This shaggy cut on thin hair is definitely recommended.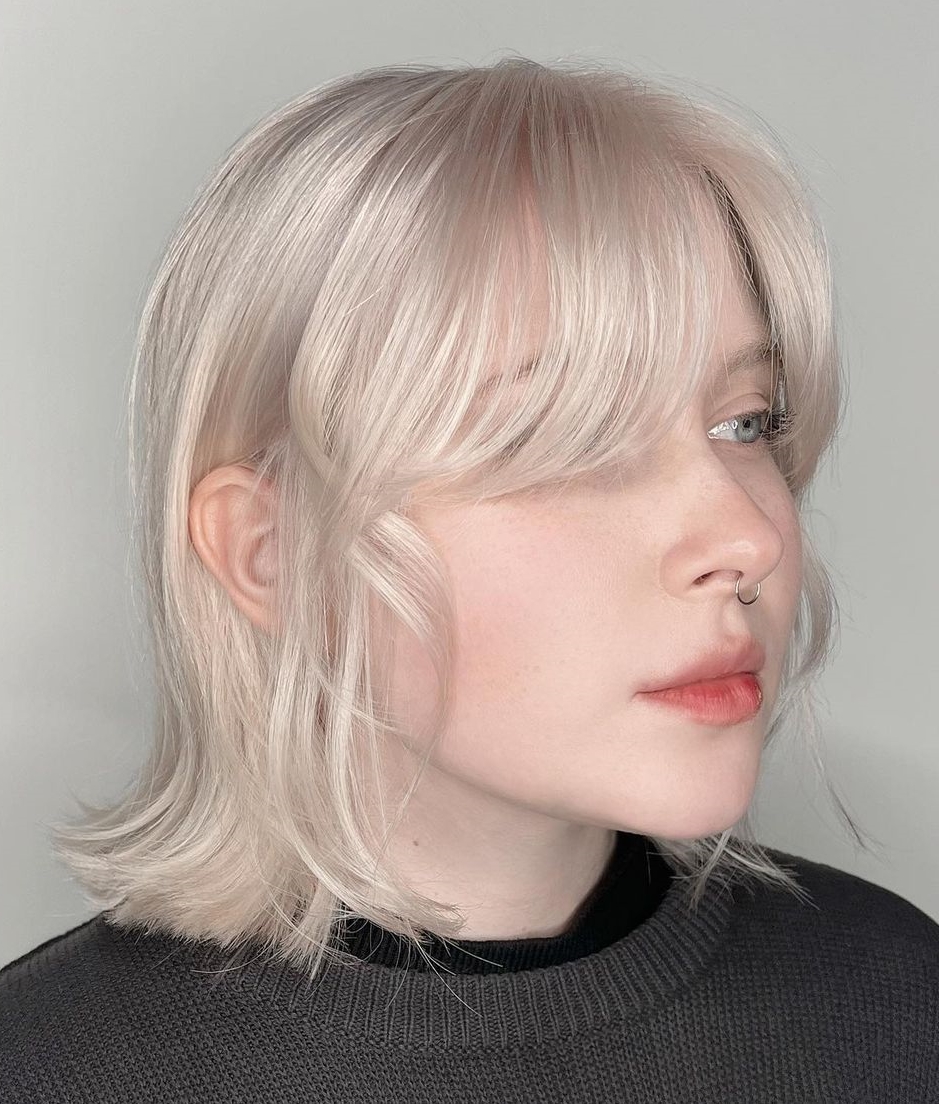 via @juria.hair
Sleek Wolf Cut for a Pretty You
The sleek blonde wolf hairstyle involves ironing the layers and twisting them at the ends. If wolf haircut for creating volume is not your style, this one is for you. The shag cut is also highly recommended for those with curls or waves.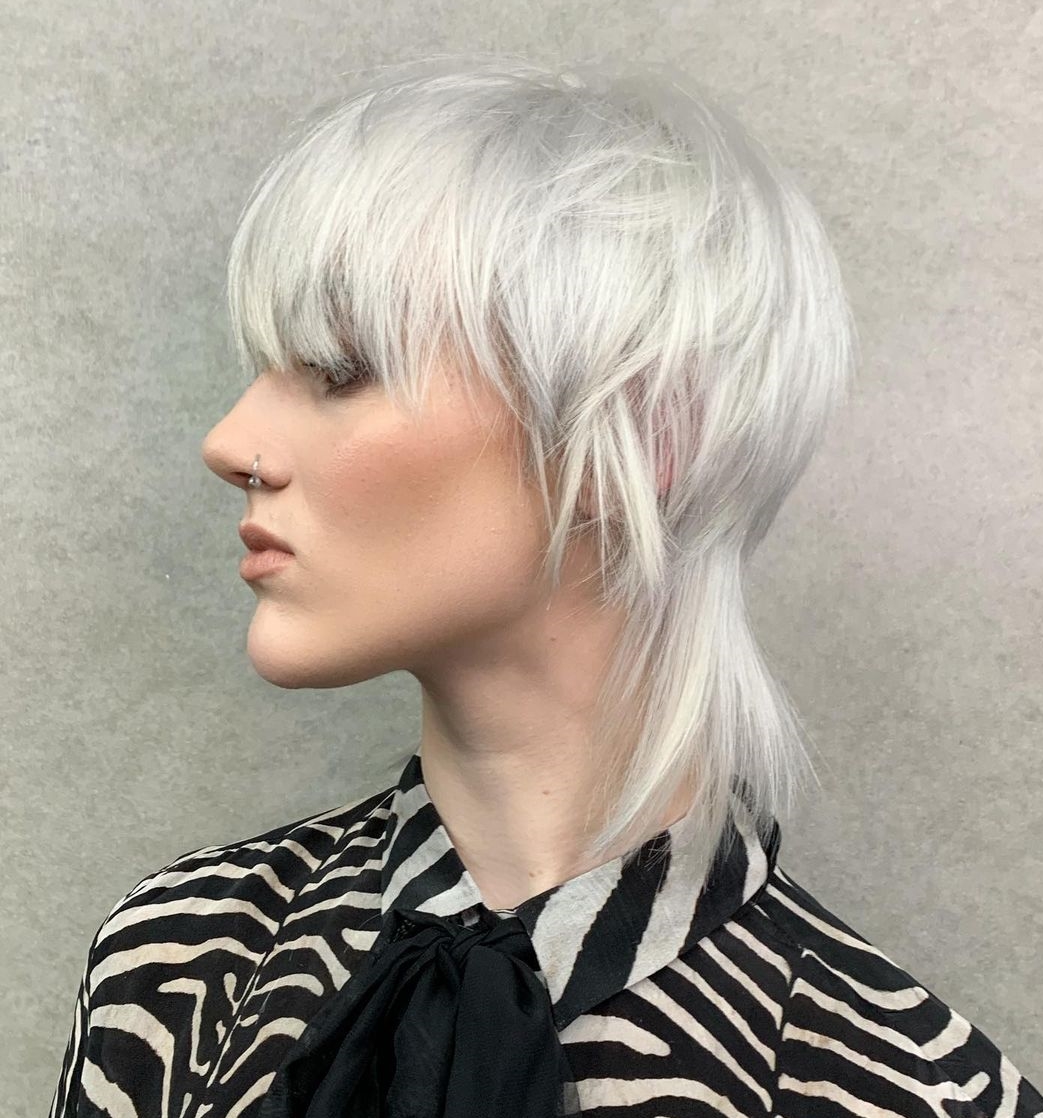 via @kristinn.oli
Wolf Cut with Micro Bang for a Chic You
You can have different types of bangs to pick from. Your heavily textured hair gets a fashionable look with choppy baby bangs. Of course, remember it is a low-maintenance haircut. Your elfin micro fringes can be straight or curled, as per your wish.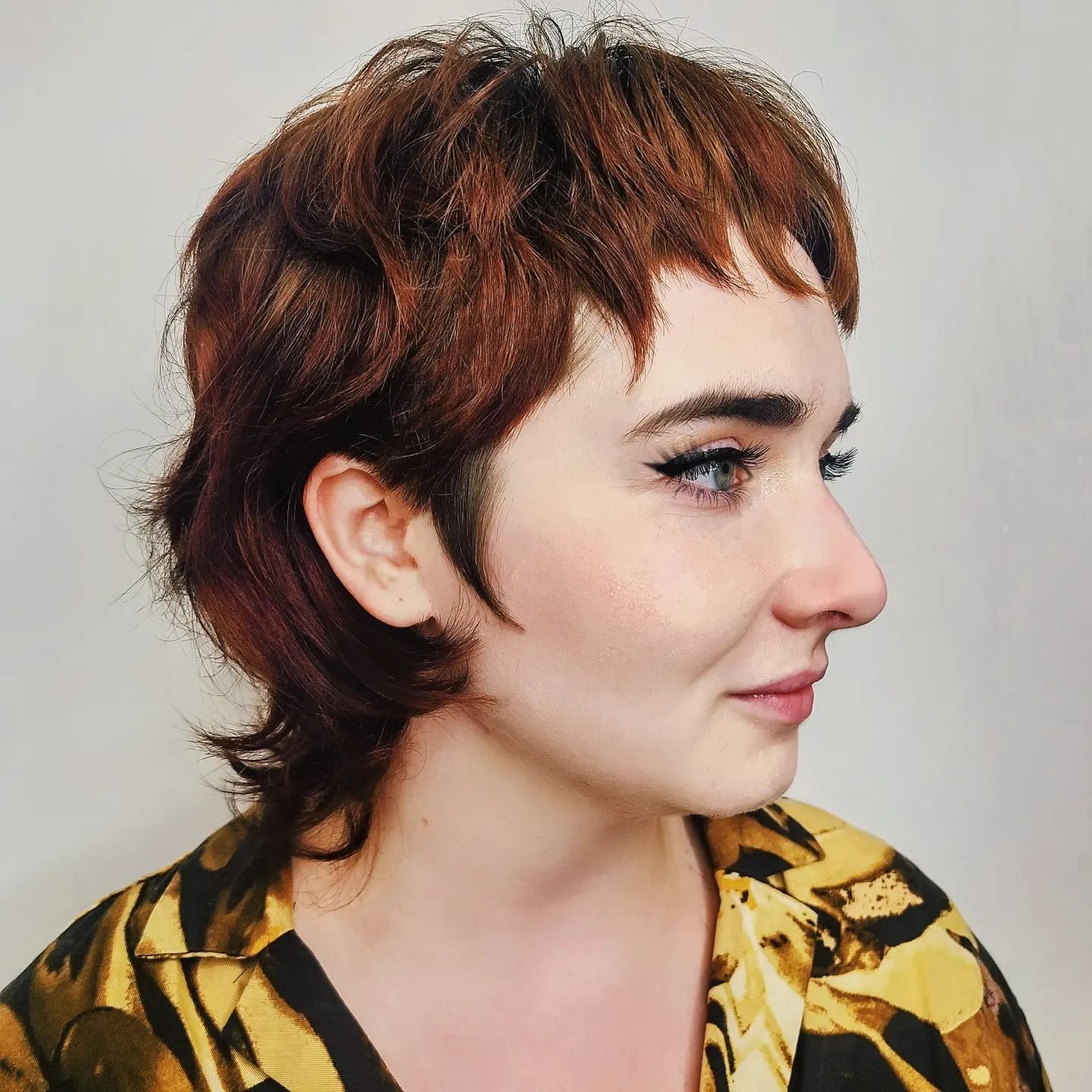 It's Rock-n-Roll with Feathery Cut
The feathery shaggy cut has a touch of royal feather bangs. It's also called the wolf cut with side locks. If you love to flaunt your side locks with longer hair layers, this is the one that is more rocky style than feminine.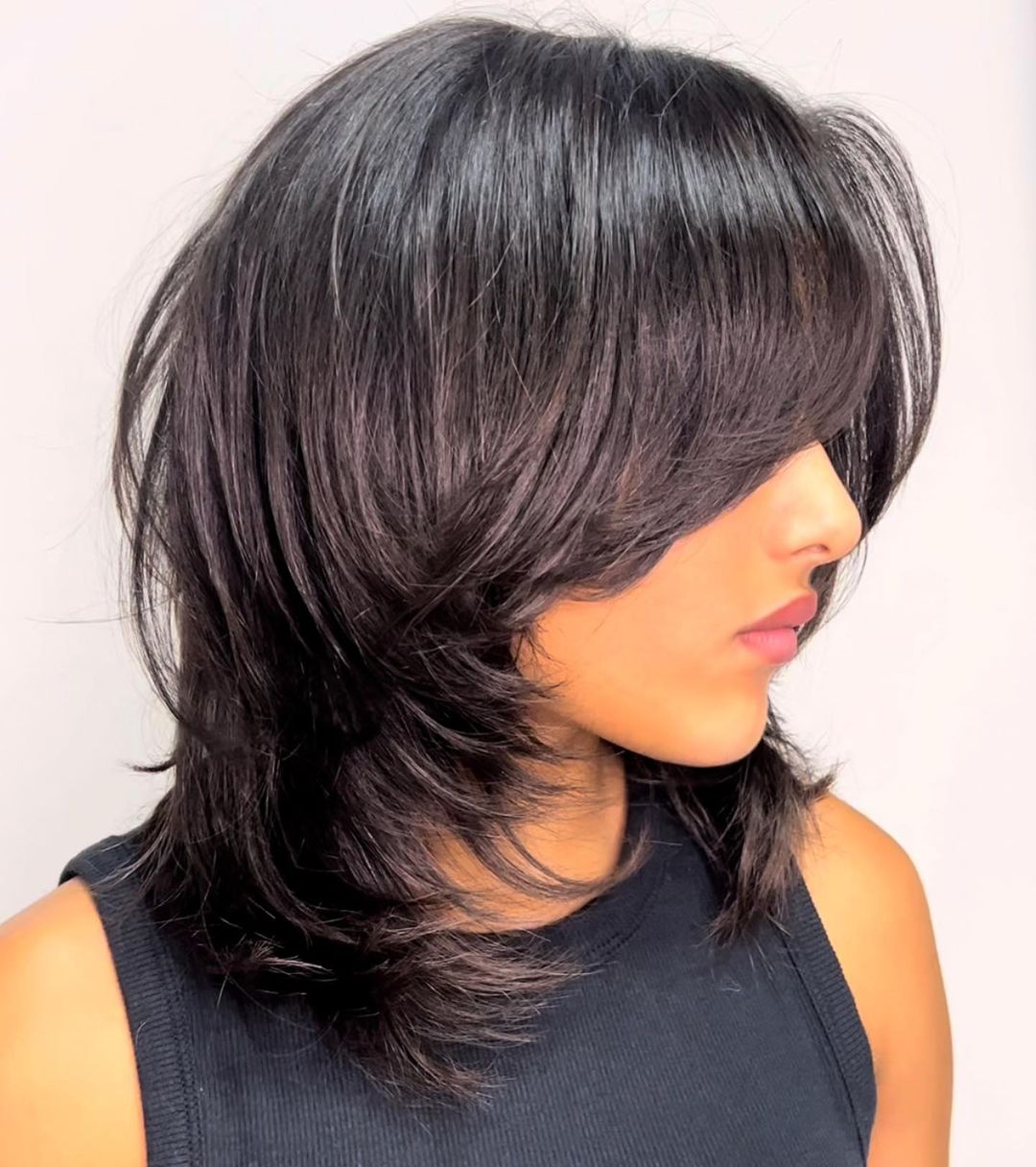 via @your_hairmana
Double hued Wolf Cut with Money Piece
This is a two-toned hairstyle with money pieces forming tendrils to frame your facial bones. A new hair trend that looks extremely smart and purposeful. The tendrils on the shaggy wolf cut should be only two in number. It is done along the parting line with a very light shade highlighting your appearance.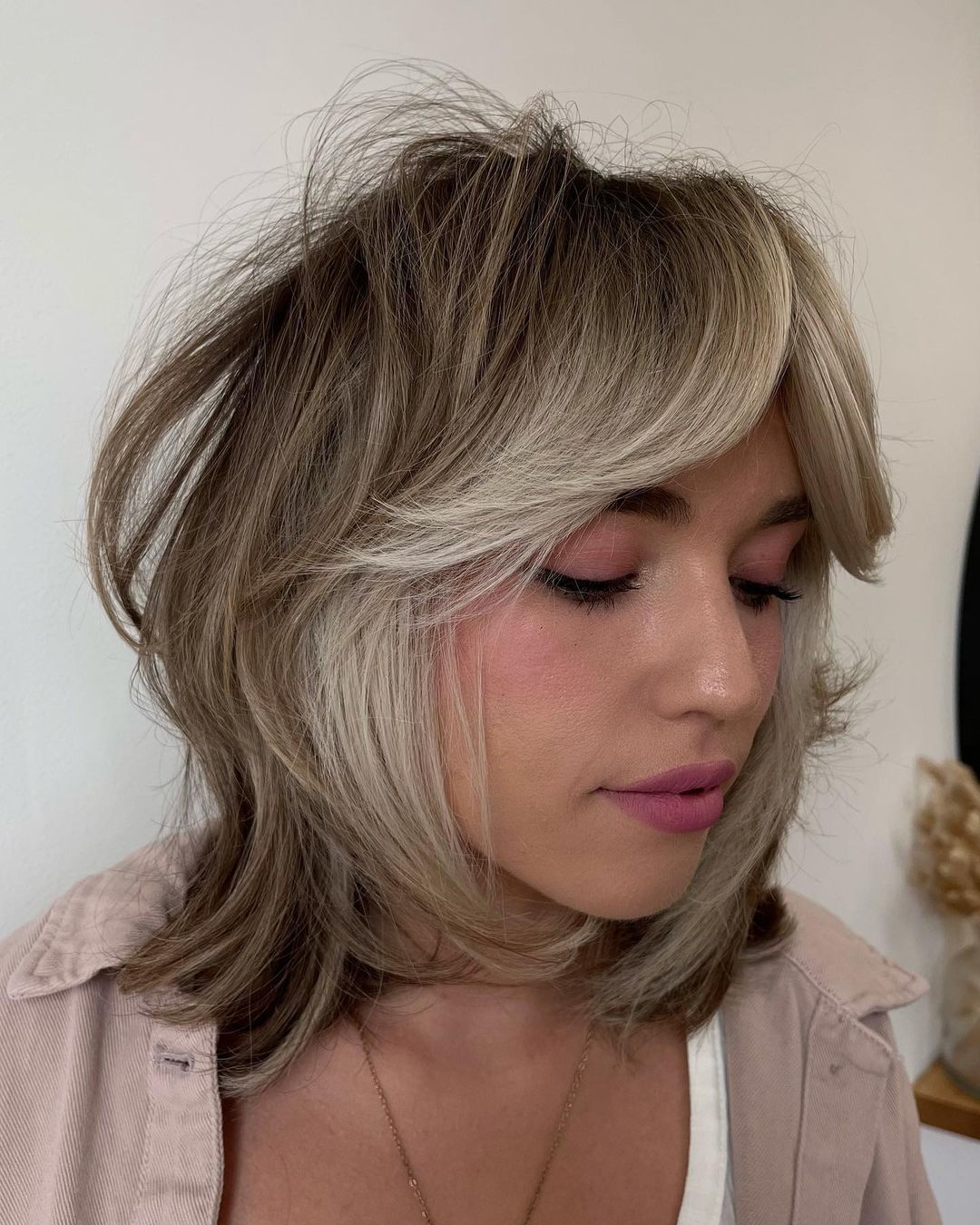 Tempting Short Razored Cut
This is a short hairstyle. The wolf cut for a messy look with choppy layers looks extremely attractive with razor-sharp cuts. Try this style with any hair type and texture, and it is suitable to allure even people with a longer mane to chop them off and go with shorter hair.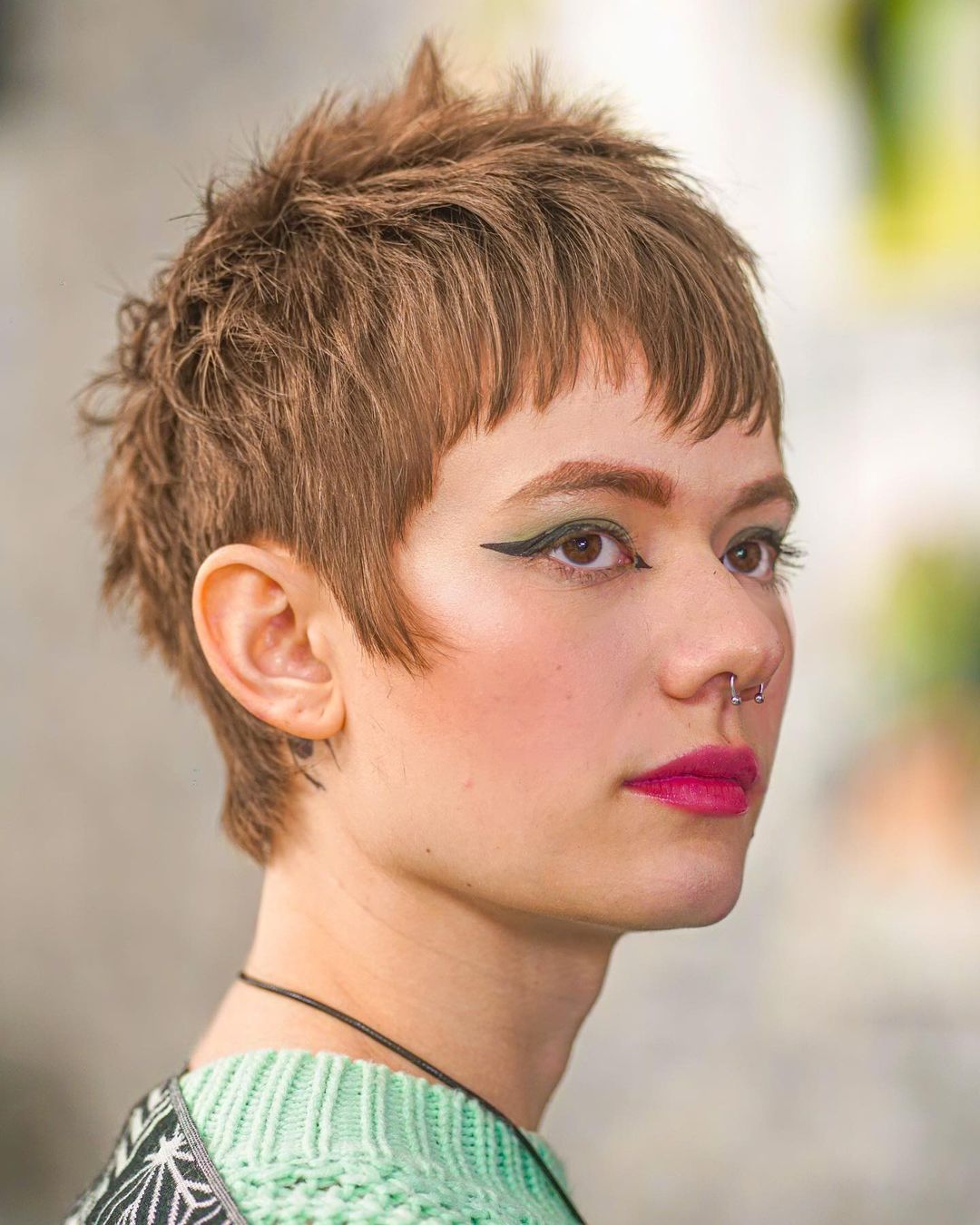 via @badgirltaytay_
A Mix-and-Match Wolf Cut with Undercut
This haircut is recommended for thick hair mostly. It has a cool party-like touch at the front. But, by the time it reaches the back, the shaggy wolf cut with an undercut; it is all about layers, volume, and thickness. Whether long or short, go for this chin-length haircut to turn heads everywhere.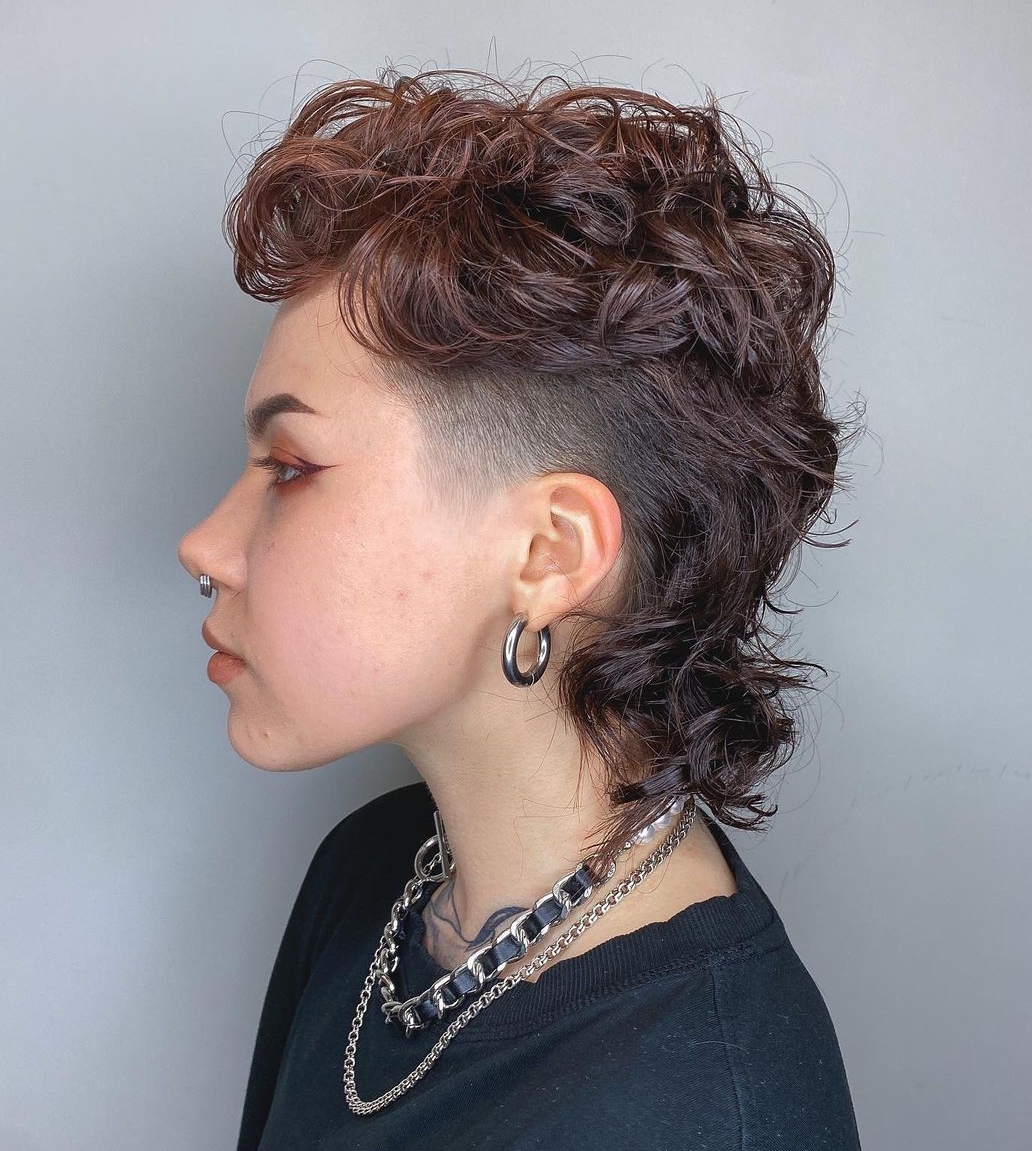 via @v.yankel
Get the Look Right with the Red Wolf Cut
This long wolf cut has a fantastic effect on your red tresses. Color your hair red to embrace this latest hair trend. Since wolf haircut is usually a low-maintenance haircut, you can try this with your curly, wavy, or even silky, fine, straight hair.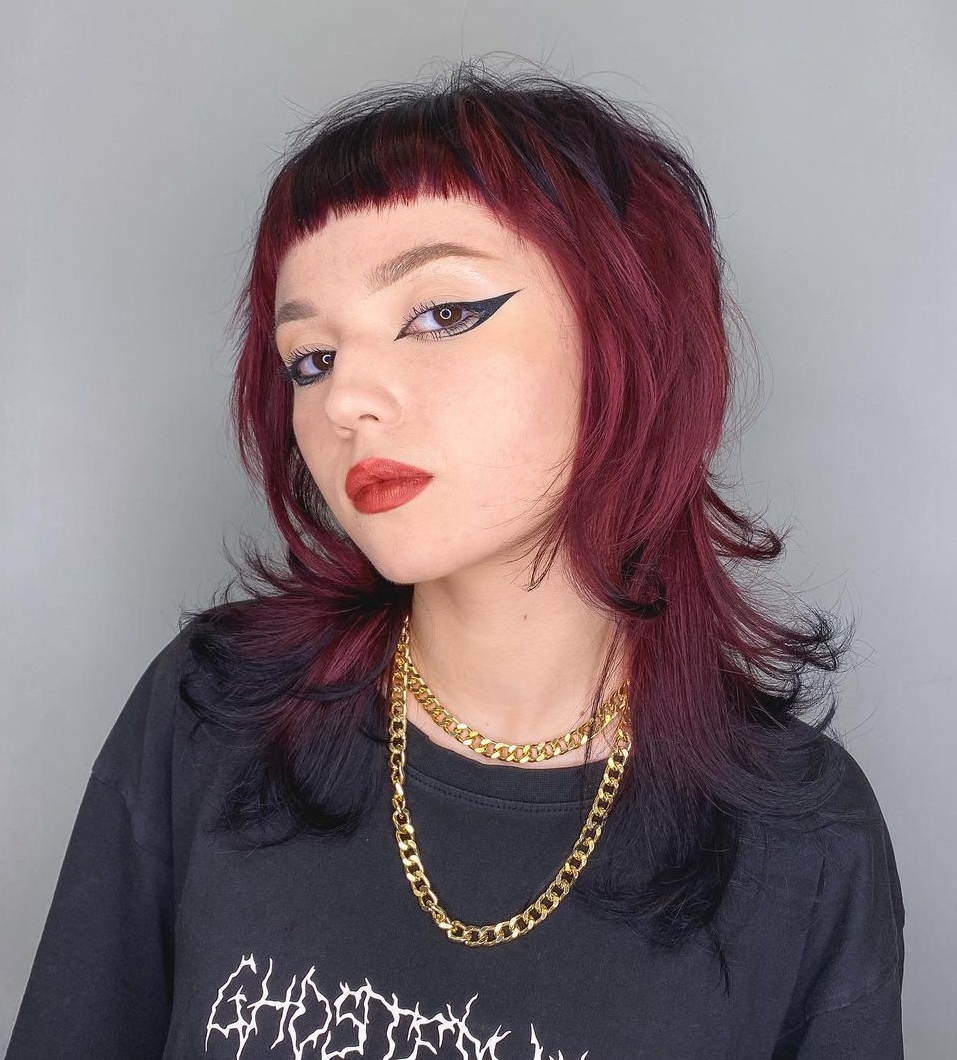 via @v.yankel
FAQ
How to style a wolf cut?
Some of the best ways to style a wolf cut are as below:
Face-framing curtain bangs that suit square and rectangular faces.
Create a messy effect by first air-drying your hair and then blow-drying it. The technique adds volume and also creates a softer look for your hair.
For the wolf cut, try the messier shaggier look.
Try a wolf cut with undercuts for a unique blend.