When it comes to men's suits, there's something for every occasion and style. From the sharp Italian cut suits ideal for office settings or formal events to the classic British tweeds that lend a sophisticated air of effortless style, there are different types of suits for men.
For more contemporary looks, top-notch tailoring and fabrics elevate men's suit selections to higher levels of sophistication and detail. There are certainly 17 types of men's suits for any occasion, allowing men to look stylish in any place they choose!
Slim Fit Suit for Men for a Modern & Sleek Look
For men looking to dress to impress, the slim-fit suit is the way to go. This stylish and modern look is perfect for weddings and, when paired with appropriate accessories, can transform one's style. People with a thinner or slender physique can flaunt this style in the best way.
When selecting a wedding suit for men, slim-fit black suits are always a classic choice that won't disappoint. For less formal events, linen suits for men are also a fantastic option – providing a crisp yet airy look even in summer.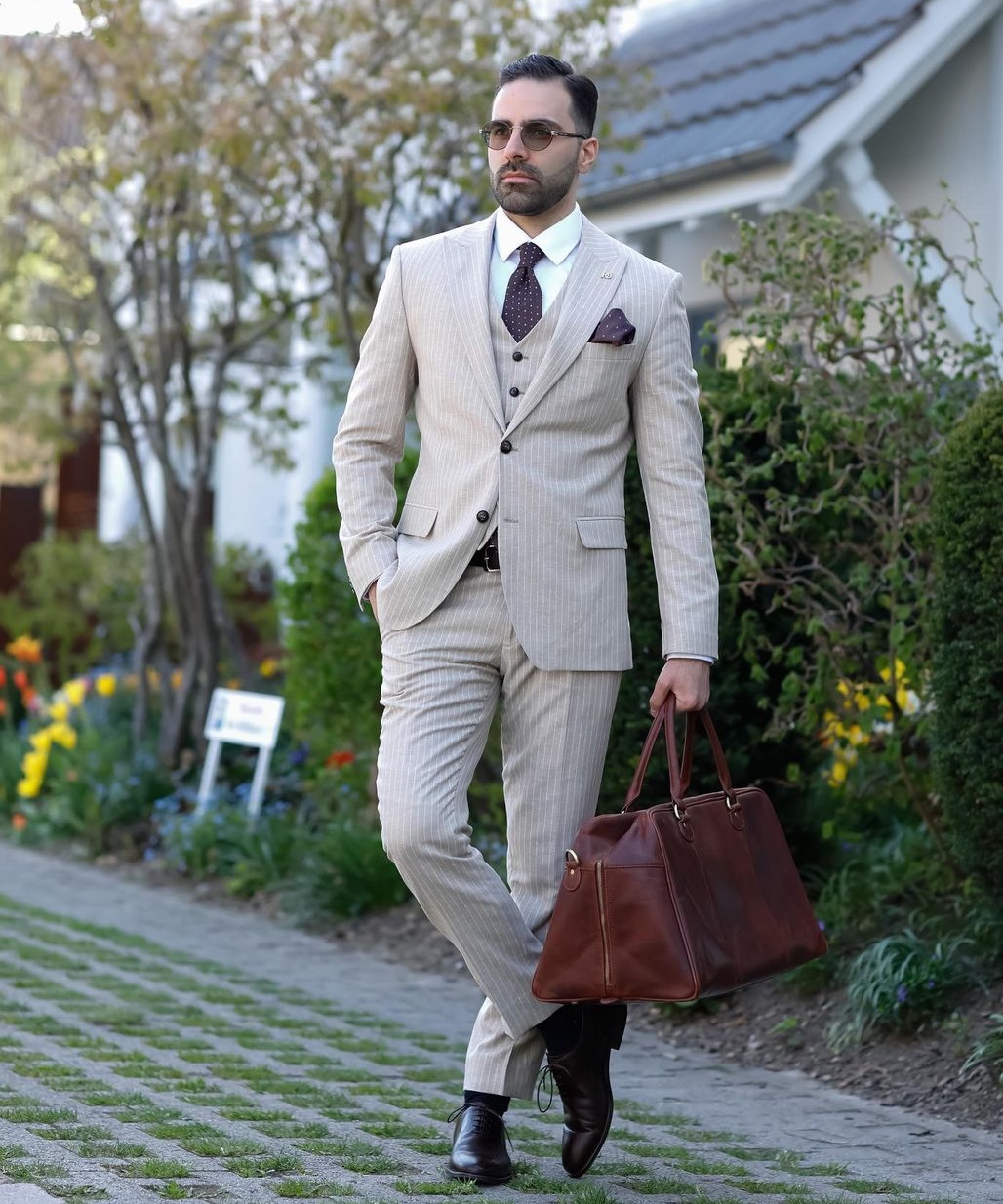 via @fendo.shop
Regular Fit Suit Looks Classic & Versatile
Regular fit suits are the most versatile as they provide the wearer with a good amount of room in the waist and chest, ensuring next-level comfort. The perfect way to show up at any event, formal or informal, is with dark blue suits for men.
This classic suit style has an understated elegance that slim-fit suits don't provide. And this is why men with average body types love it the most when it comes to slim vs regular fit suits.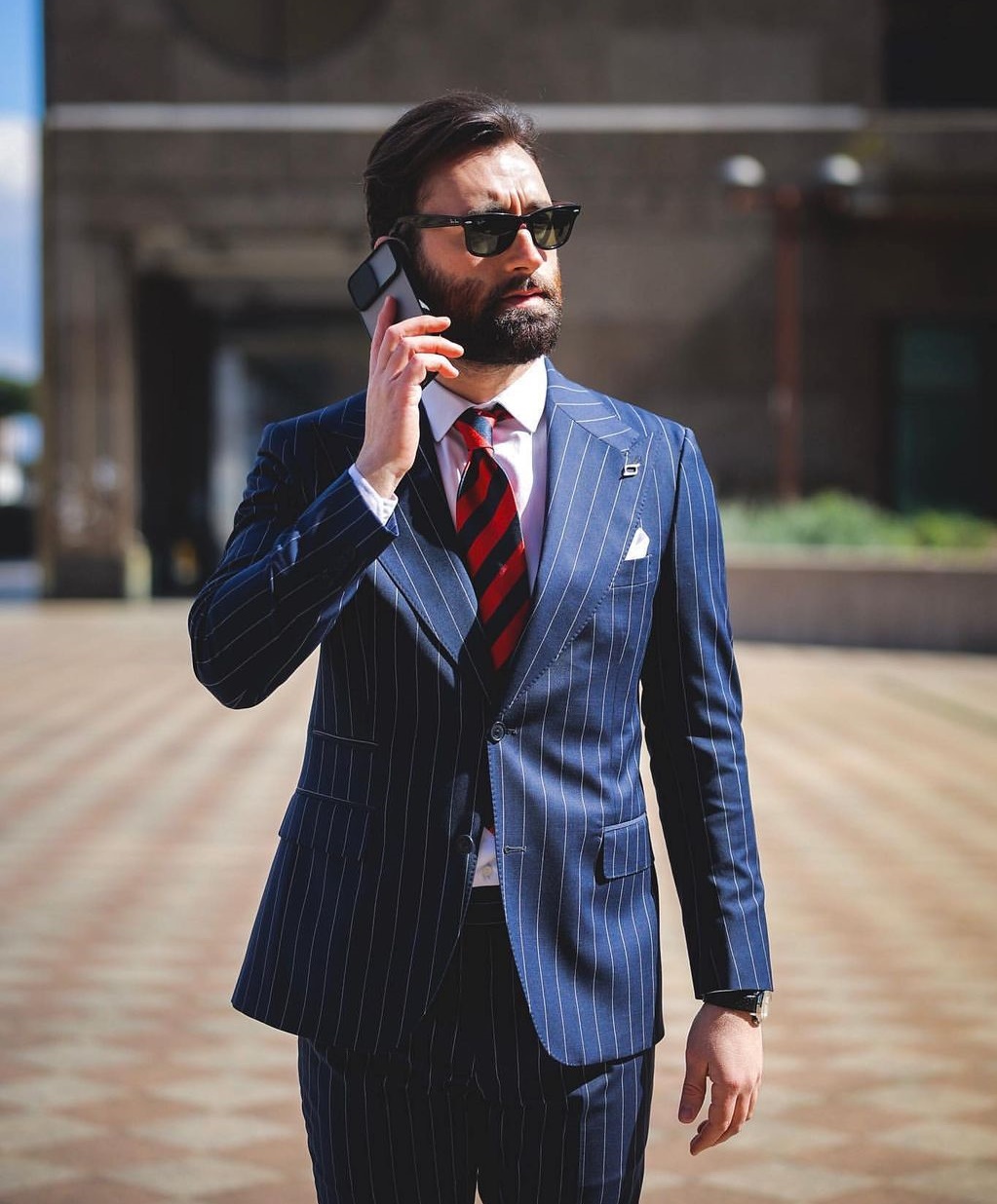 via @mr.popins
Modern Fit Suit To Look Style-Updated
Every man needs a go-to suit style, and the modern fit suit is a standard suit for any season. The fabric selection comes in unique yet subtle textures that create a sense of style and class.
Modern suit styles are very similar to slim-fit ones because of their body-hugging feature. However, this men's suit style is more tight-fitting than slim-fit suits are. Therefore, you can wear it in most professional environments without a second thought.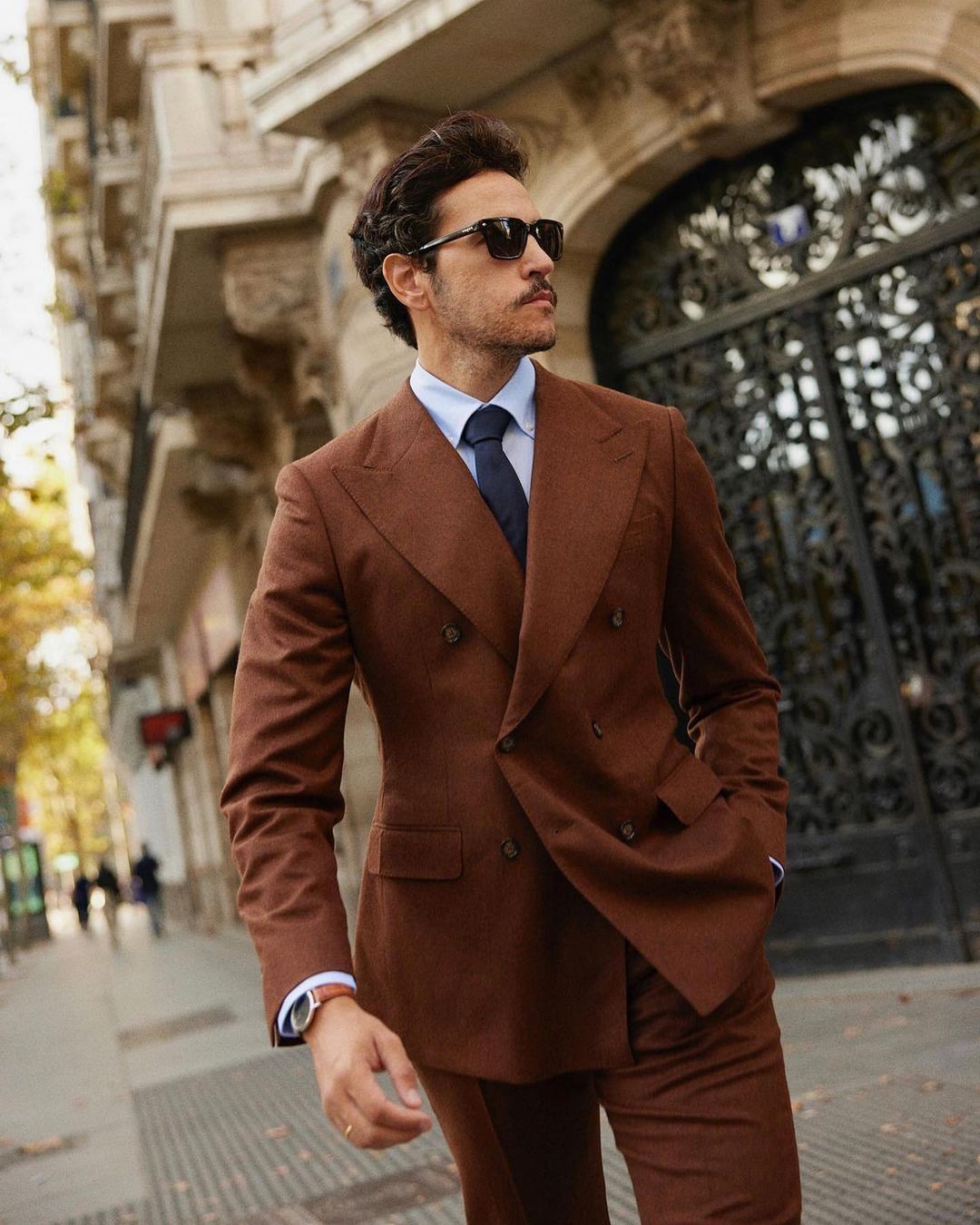 Notch Lapel Jackets Are Superb for Business and Everyday Wear
Notch lapel suit jackets are one of the most classic suit styles that can suit a variety of occasions and will never go out of style. Whether you have a thin or bold physique or you're in your 20s or 40s, casual types of suits with a notched lapel are your choice.
From board meetings to weddings, a white summer suit for men with a notched lapel will ensure you stand out and look the part at any formal event.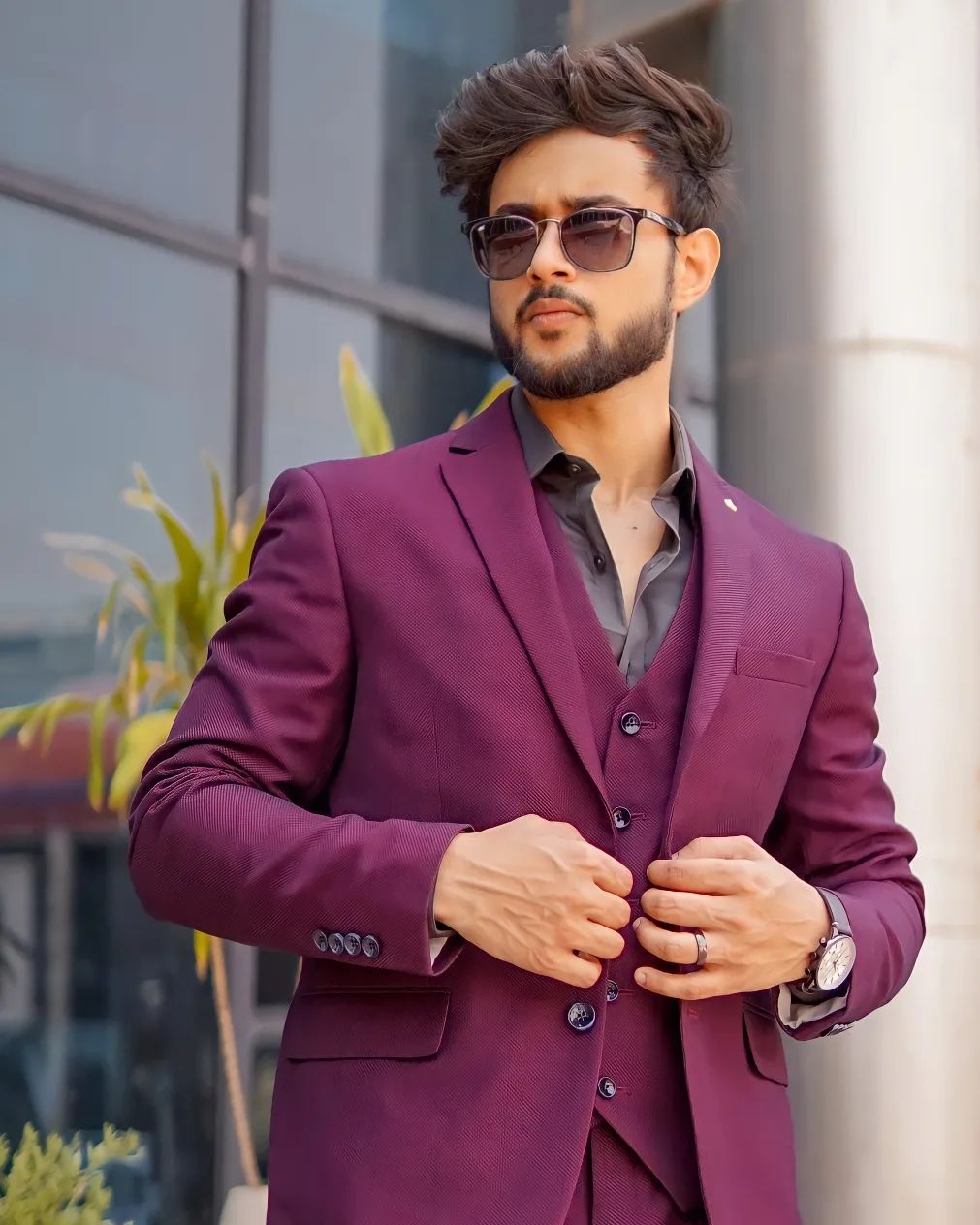 via @dakshh_tripathi
Shawl Lapel Jacket Shows Off Your Professionalism
The Shawl Lapel Jacket is an elegant and timeless piece for a modern man's wardrobe. This smooth, silky collar is usually found on tuxedos and evening jackets and has no peaks and notches, and it provides a smooth transition from the lapel to the chest.
A classy black suit for men with a shawl lapel is versatile enough to be worn as either formal or casual attire. It's ideal for men looking to make a statement at their formal occasions and want to wear a classy tie for a smart look!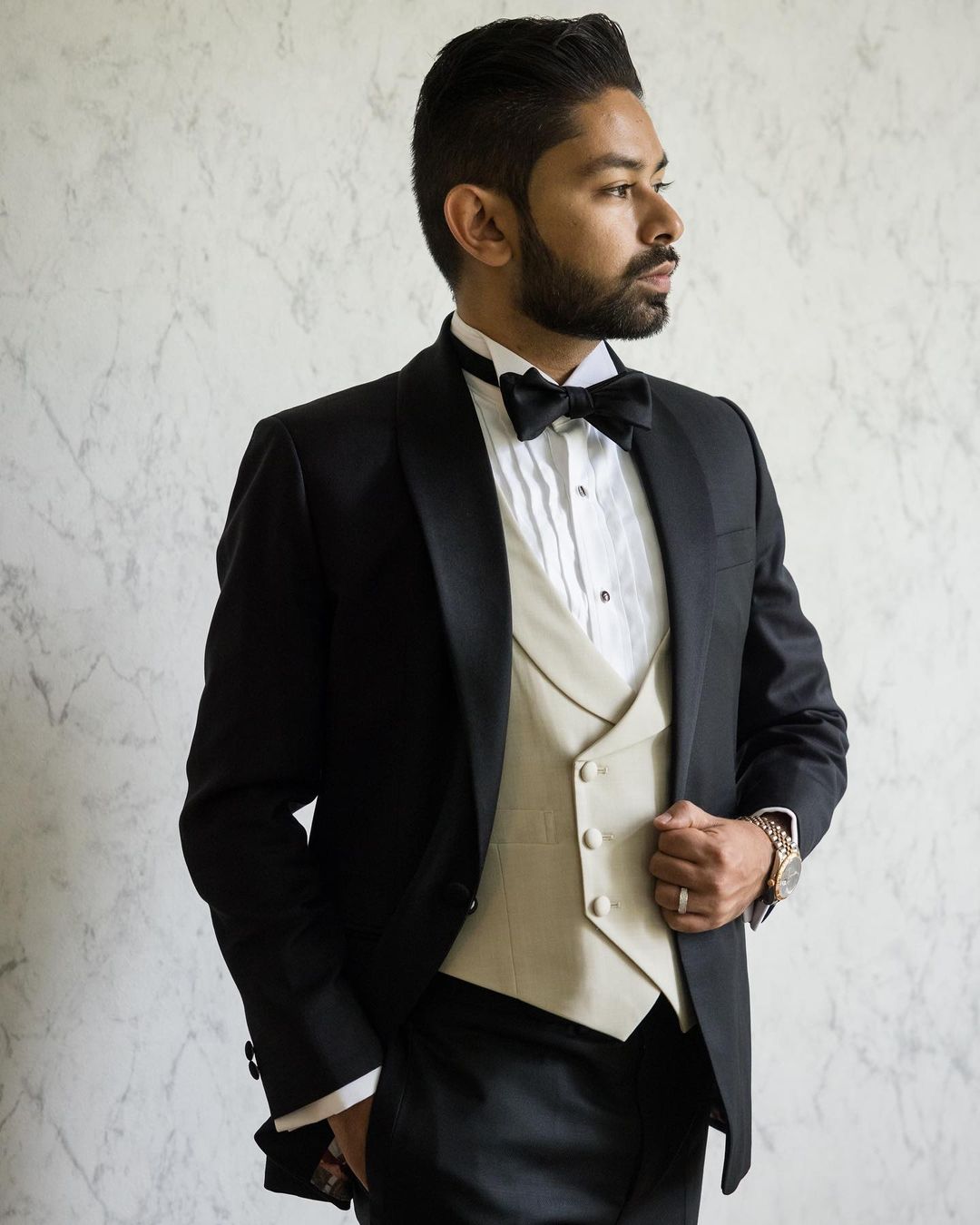 via @noblesandco
Short Men will Love Suits with a Peak Lapel
The peak lapel jacket style is the one whose lapel edges are pointed up & towards the shoulder of the wearer. To make a statement with any of your suit styles, go for navy suits for men with a wide peaked lapel. This type of lapel is generally found on double-breasted suits & tuxedos but is not limited to them.
If God has given you a short height, you can add a few virtual inches with this lapel. It will divert the attention of the viewers to your shoulders.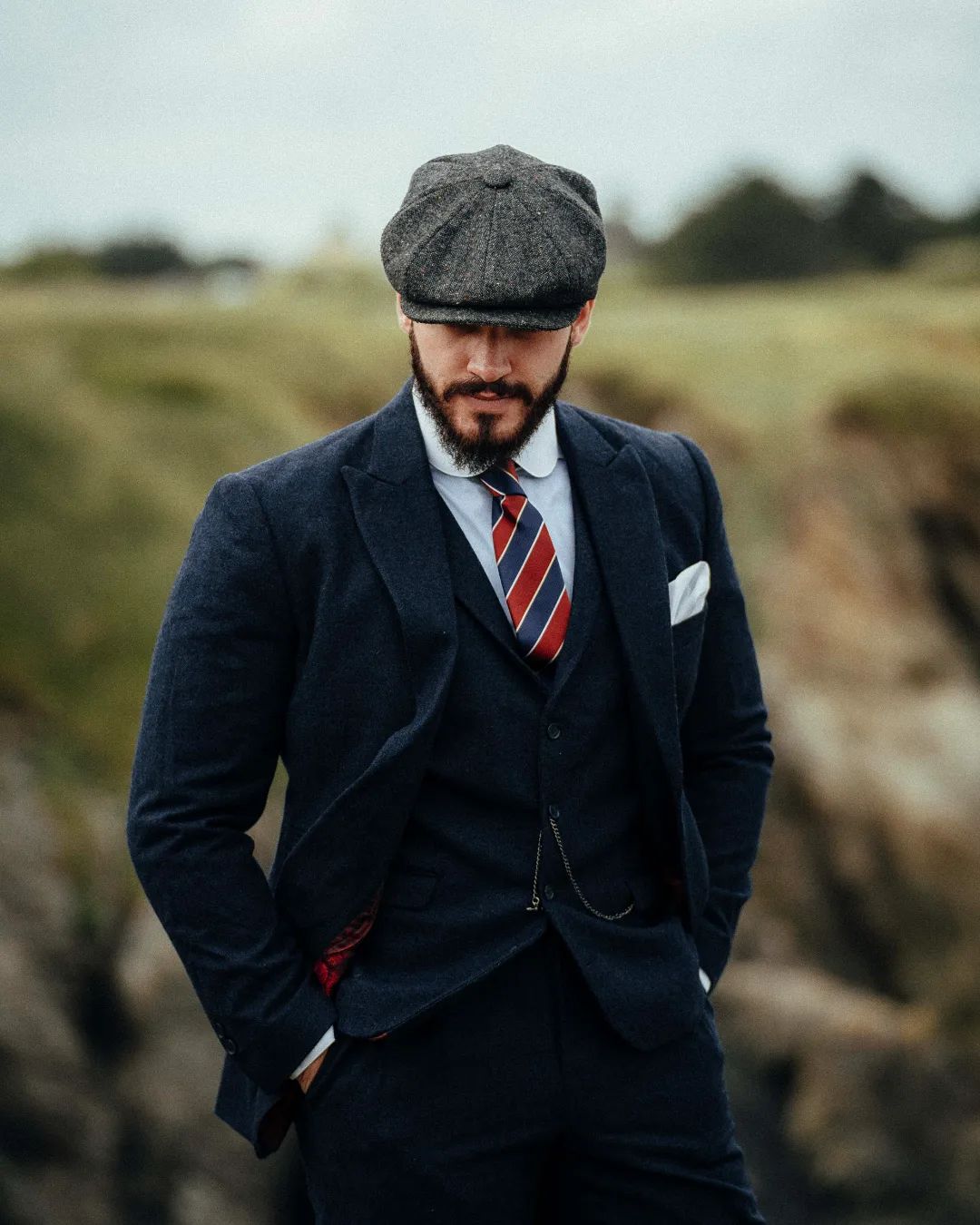 via @alex.cormac
Single-Breasted Suits Give You a Slim & Toned Body Effect
Single-breasted suits are casual suits for men that are ideal for different men's body types. This classic, everyday tailoring adds a slimming effect to your physique.
Furthermore, it highlights the vertical lines of the wearer's body, especially short height and larger & muscular build. Fashion setters even suggest pairing these types of men's suits with dark denim or chinos for a fashionable look.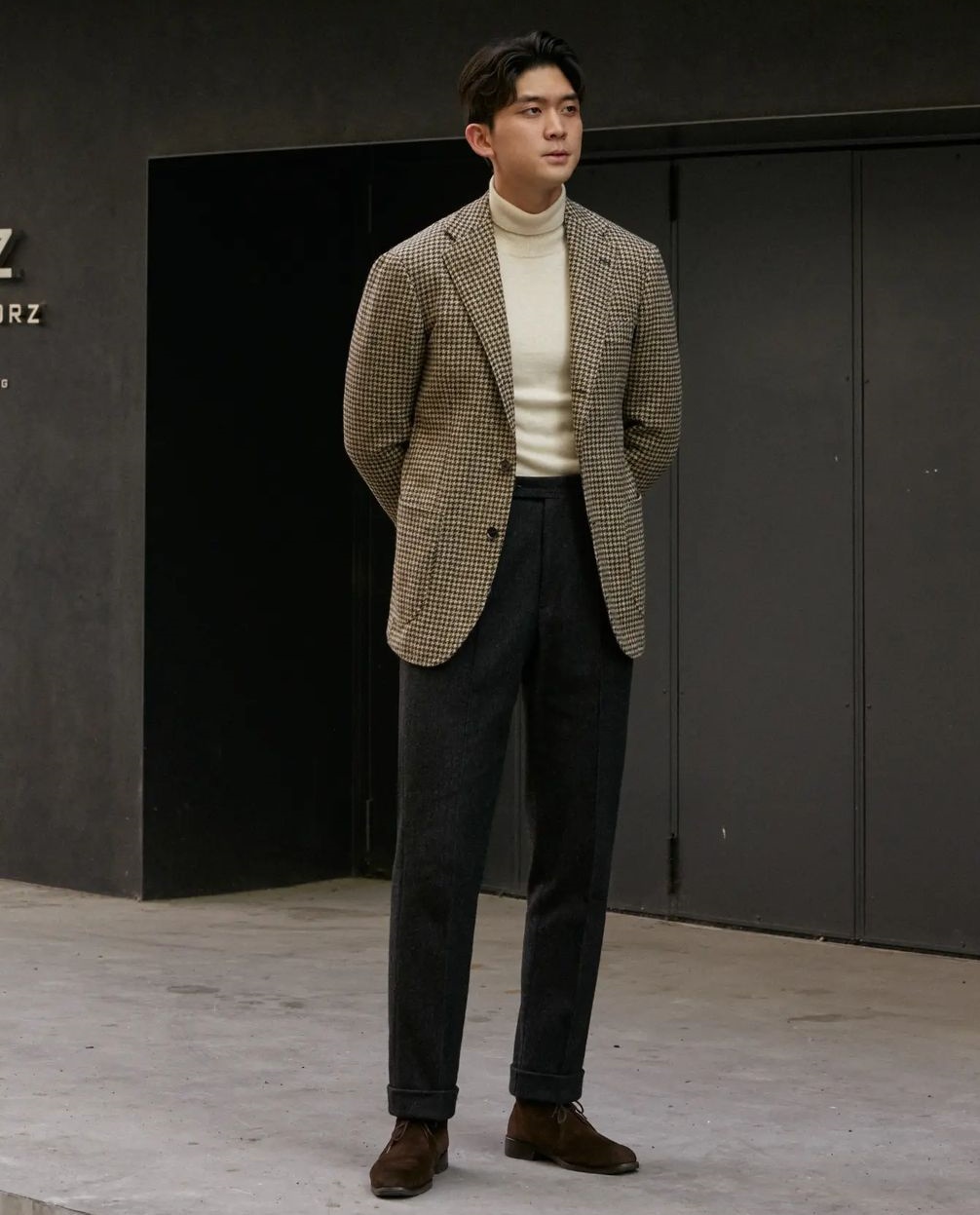 via @andreaseoul_cho
Double-Breasted Suits To Accentuate Your Broad Shoulders
These are the best suits for men who want a more formal appeal. The 6 x 2 double-breasted suits are ideal for formal settings, while you can carry a 4 x 2 or 6 x 2 double-breasted men's jacket (worn as separates with another type of bottoms) in less formal environments. This detailing of additional buttons makes an excellent style statement.
Usually, these jackets feature a peaked lapel to enhance the shoulder width of the wearer, so it's an apt choice for a taller and more athletic personality. This style helps enhance that coveted "V" profile.
via @fendo.ch
Unstructured Blazers for Men for an Easy-Breezy Look in Summer
If you are looking for ideal spring or summertime wear, unstructured blazers are for you. These linen jackets are super breathable to keep you comfortable throughout the hot season, which is why they are famous as summer blazers.
Many fashion setters recommend pairing your unstructured blazer with a button-down shirt and tailored chinos. For shoes, you can go for loafers or stylish sneakers; this look is no less than a statement for brunch.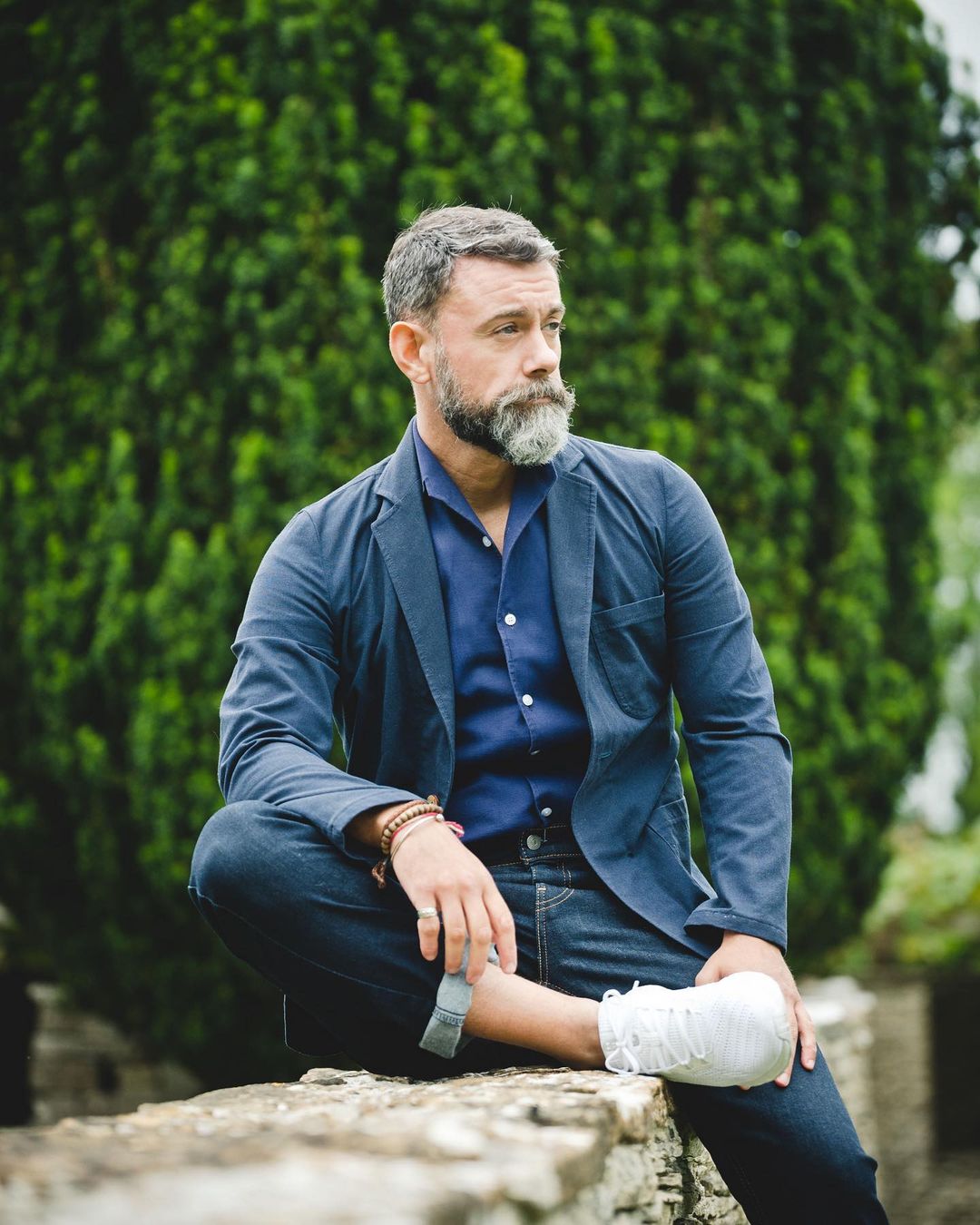 via @barringtonayre
Patch Pocket Suits For Sporty Vibes
Patch pocket suits come under the category of casual outfits owing to their relaxed outlook. It is one of the fantastic modern suit styles and is used more as a sporty coat. As an alternative to wearing a complete patch pocket suit, you can pair only the patch pocket jacket with your favorite denim jeans for a nice winter outfit. Don't forget to complete the look with your beloved white sports shoes.
These pockets come in many shapes and sizes and are stitched as a patch on the jacket's exterior. Although they are usually big, they cannot hold heavy items; you should keep only lightweight things in the patch pockets; otherwise, they will get wrapped in appearance.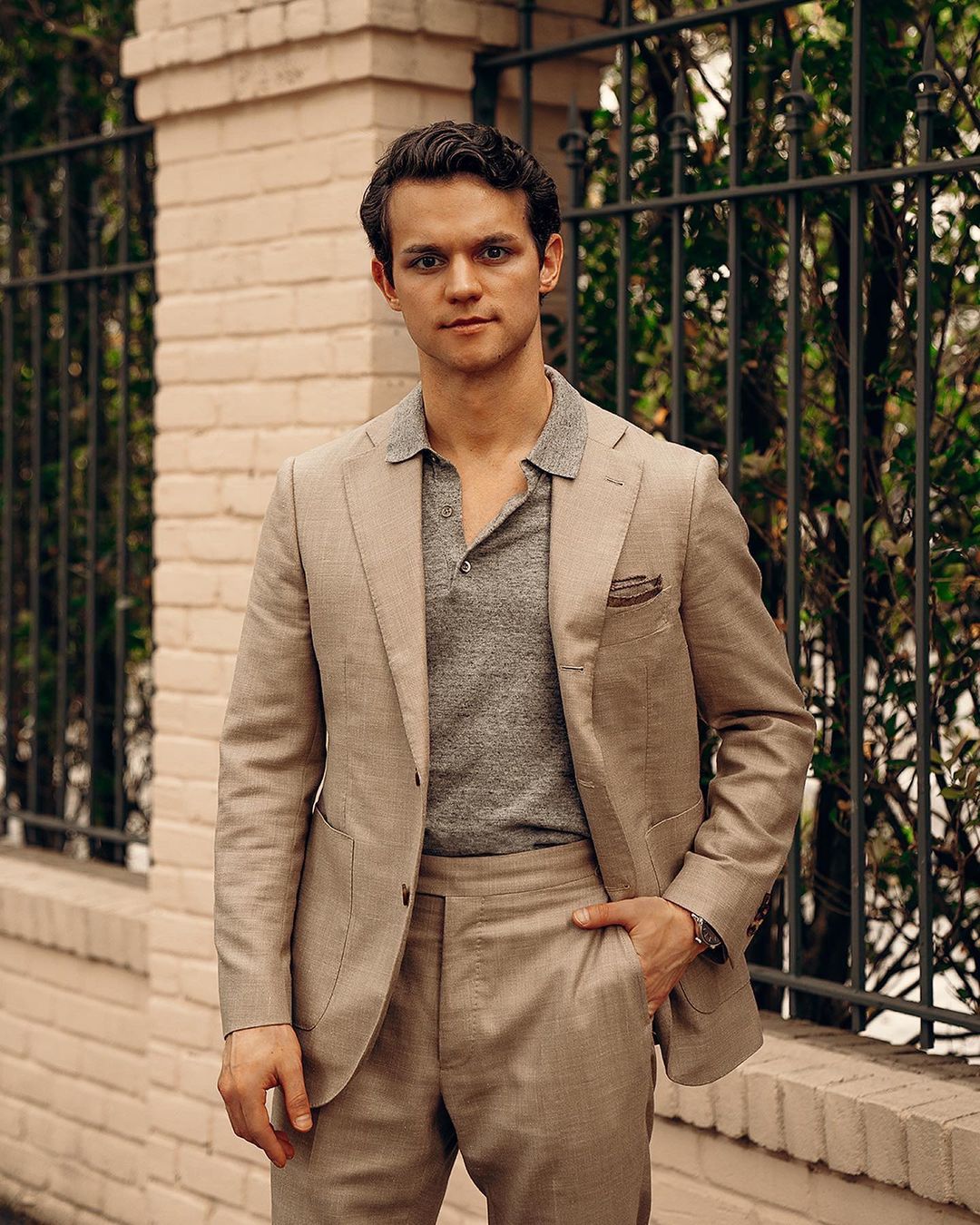 via @adamgonon
Single Vent Jacket Balances Aesthetics and Comfort
A single jacket vent lies in the center back of the jacket hem. Single vent jacket is a classy suit for older gents and baby boomers. In this American suit style, gray suits are popular as they look highly versatile. Men can choose standard gray suits for any season and occasion.
Furthermore, such suit designs flatter the large or bulky body type. If you carefully see a prom suit for men, you will find most of them with a single vent.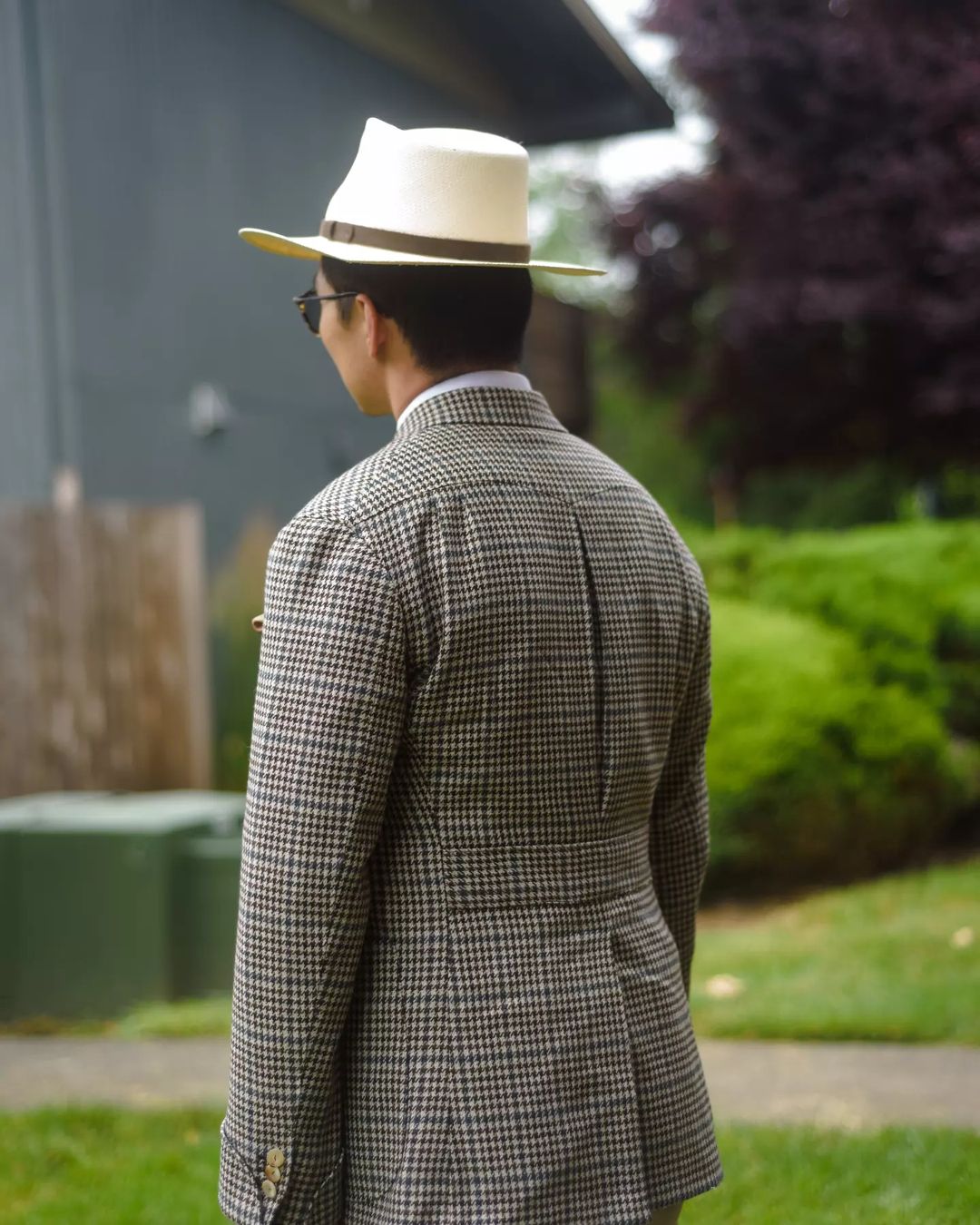 via @mr.renworks
Double Vent Jacket Creates a Longer Silhouette
A double vent jacket has a wide middle flap and side vents cut. It is among the most comfortable men's suit styles that also provide a slimmer appearance to the wearer.
Unlike the single vent style, it provides a European flair of style. If you are a short-heighten man, you will love this style as it creates a longer silhouette and defines the outer lines of the body.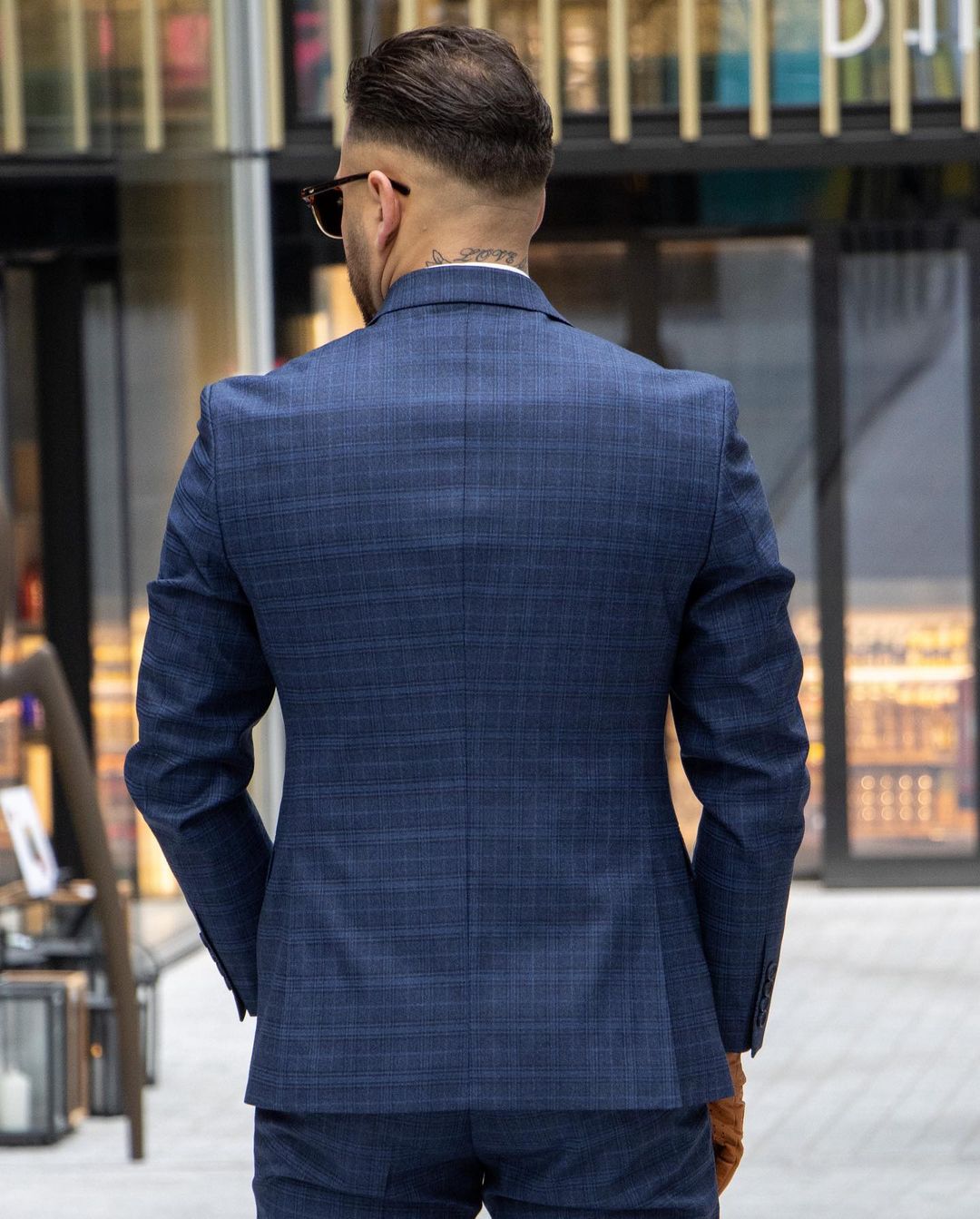 via @_gera.rdo_9
No Vent Suit Style Are Best of Skinny Personalities
If you are not a fan of vented suits, then you will love this elegant suit style with no vents. It is only meant for tuxedo suits and makes a sensible choice for formal events.
Tall or skinny men will find this style more appropriate because there is no room to flaunt the vents. So, ventless classy black suits for men are a good choice.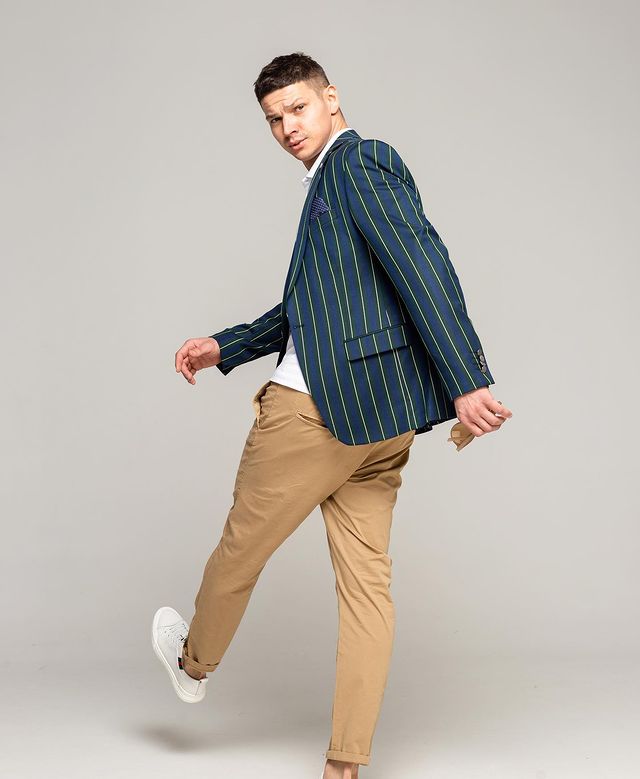 via @mod.minsk
Flat Front Trousers Are Best for Slimmer Men
Flat-front pants are classy men's suits components that usually flatter men with a slimmer physique. These tight-fit pants are worn on hips, so they should fit your ideally. If you have muscular legs or fat around the abdomen, avoid trousers of this style. Furthermore, younger generations will find this style more suitable.
As there is no requirement to add extra weight at the bottom, stylists recommend leaving the cuffs of the pants free. However, if your pants are designed from heavier fabric, then only you should wear cuffs for a smooth silhouette.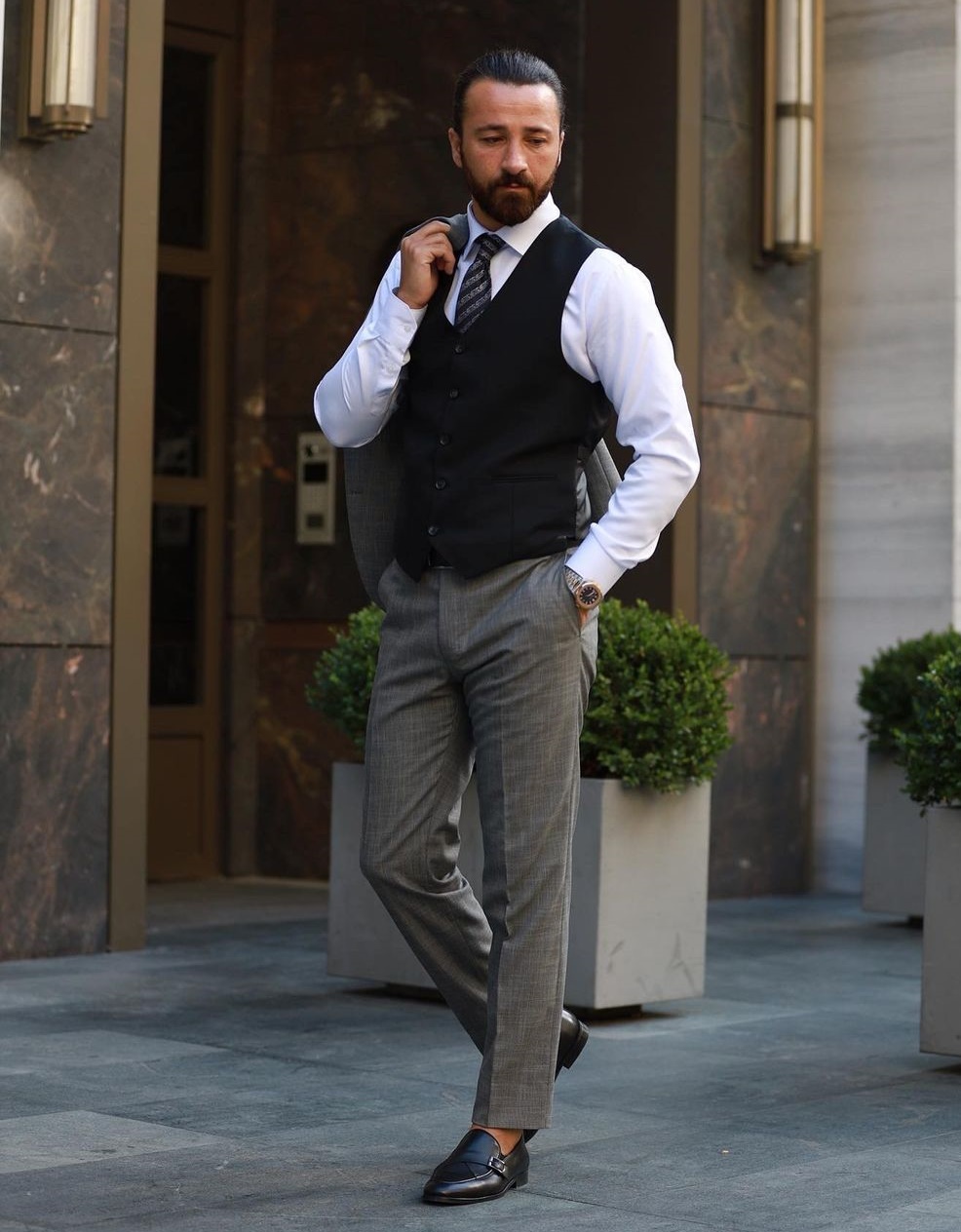 via @parezerdem
Pleated Suit Pants For Those Who Never Compromise on Comfort Factor
If you are in your fifties and want loose and comfortable suits, then consider pleated pants as part of a suit. You can get these modern suit pants stitched with a single pleat for comfort. On the other hand, if you want extra softness and a refined appearance in the crotch area, fashion tailors recommend double pleats.
As they are worn above the hips, they are superb for those with belly fat or who quickly put on weight.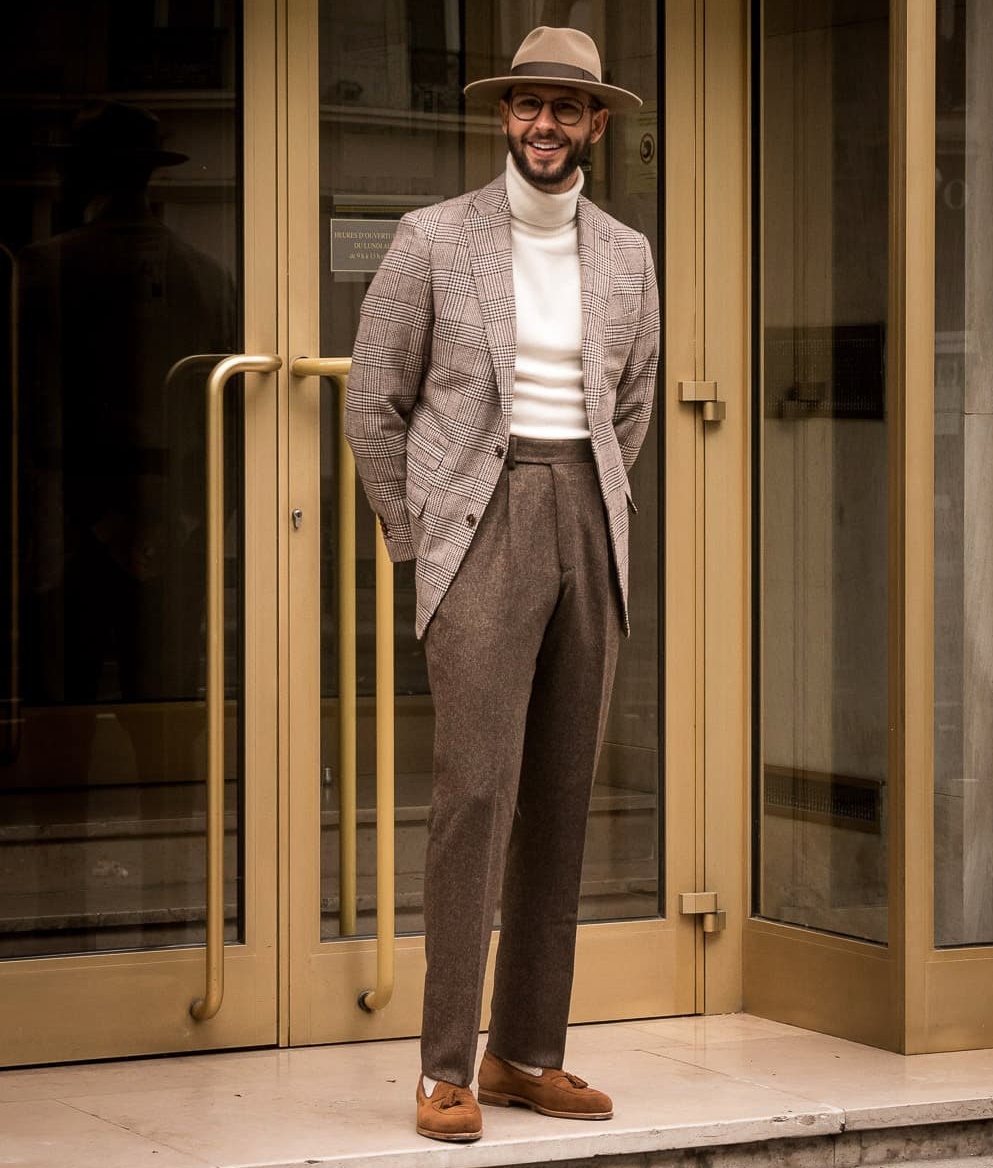 Cuffed Suit Pants Are Best for Lanky & Tall Men
If you're a tall and lean personality looking for a trendy suit trouser style, then cuffed pants are an excellent suit. Cuffs add extra weight to the bottom of your pants, ensuring a better fit, especially for pleated pants.
Furthermore, cuffed pants add more weight to your shoes, balancing your proportions nicely. Therefore, fashion designers recommend that if you are taller, 1.25-1.5 inches cuffs will flatter your whole appearance. Pair your red suit with cuffed pants to get a perfect party look.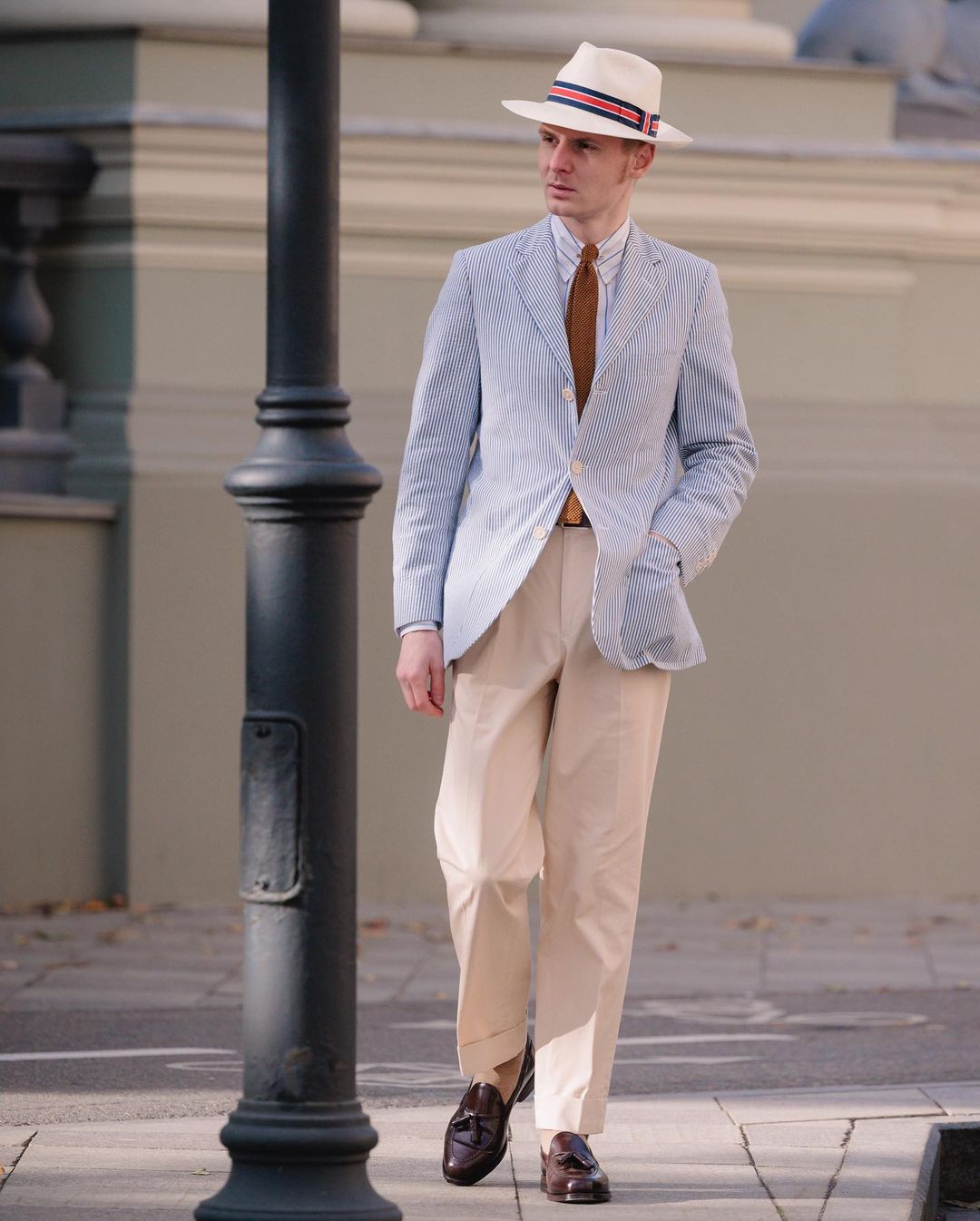 One Button Suits Showcase Your Modern Style Sense
One button suits give you a casual look and show a contemporary style. If you are finding a suit with a slimming effect, go for one with a single button as they balance broad shoulders and wide peak lapels.
Wider lapels make the attention travel down, lowering the button stance. It is primarily an excellent option for taller men. Talking about the trend, one button royal blue suit for men is enjoying a high market demand.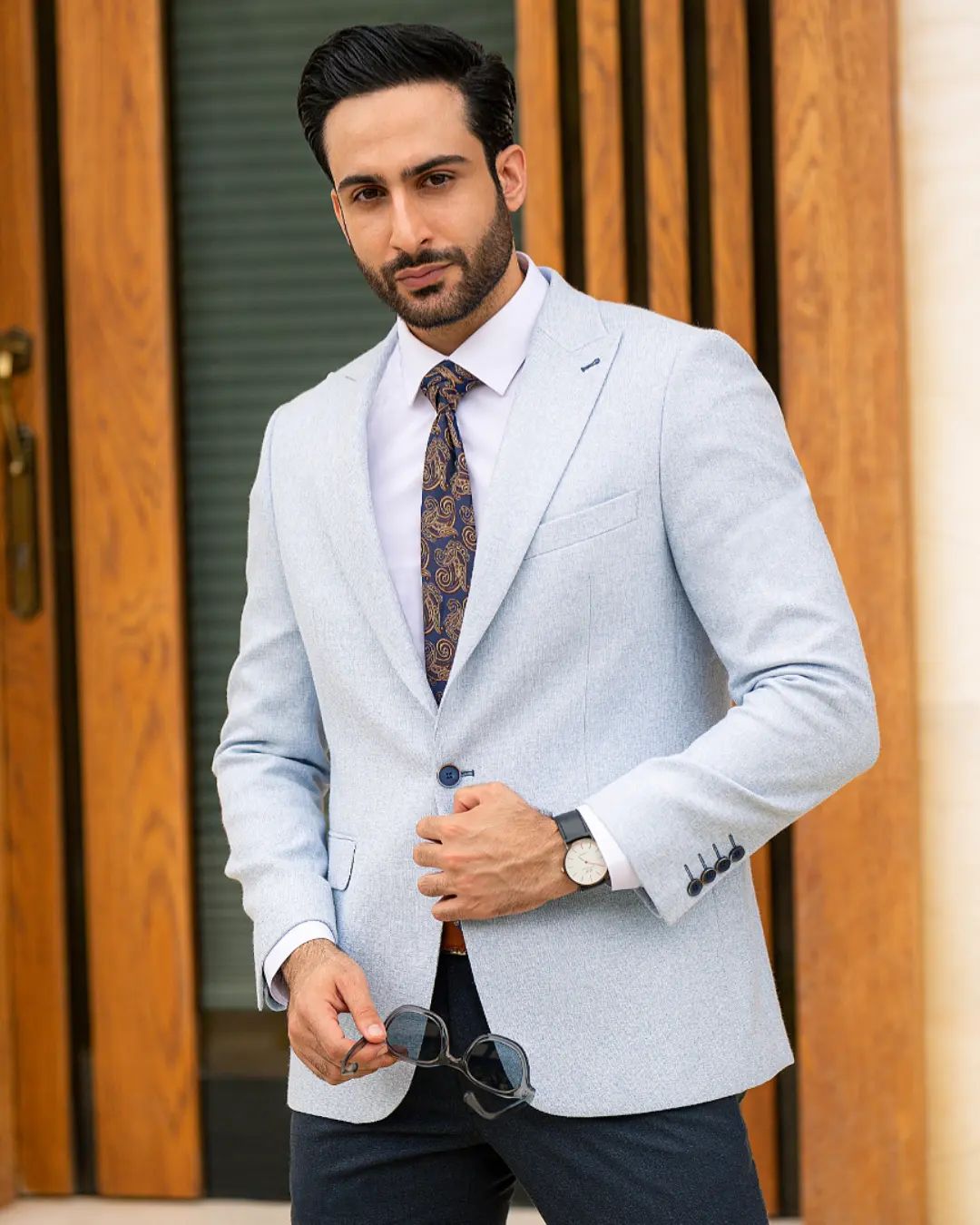 via @hamedboyerzaman
FAQ
What is the best suit for the wedding?
To make a statement at weddings, you can shop for the slim fit suit as they give you a slender appeal. Alternatively, you can choose a tuxedo with a notched lapel, as this style suits both lean and bulky physiques.
What is the best fabric for a suit?
Premium suits for men are designed from natural materials like cotton, wool, linen, and even silk. These materials offer better breathability and comfort and don't make you feel overly hot.
Fashion designers don't recommend you buy suits designed from synthetic materials like polyester, nylon, and rayon. It is because they are not so durable and breathable. Therefore, the wearer will not feel as comfortable as they would feel in natural fabrics.