If you want to experiment with your makeup look, consider an emo look this time. It's a throwback makeup idea and one of the most searched beauty trends even today. Emo makeup is highly famous among youngsters owing to its edge and grunge appearance. But what is emo makeup?
Keep reading for in-depth information on this extraordinary makeup trend, including emo hair and eye makeup ideas. We are sure you will experience the nostalgia today!
What is Emo Makeup?
First, you need to know about emo – famous punk music with lyrics of people's emotions. Just like the music, the emo makeup is also rocking. It is characterized by heavy makeup, pale skin tone, piercings, and long-colored hair. This makeup trend is on the list of both girls and guys.
For a bit of makeup fun, you can dye your hair in different colors like pink, red, blonde, blue, or purple. Usually, emo makeup looks are created with dark eyeliners, mascara, false eyelashes, and dark-tone lipsticks. You can keep the outfit casual; however, most prefer donning dark outfits.
Now, let's explore the statement emo makeup ideas without further ado.
Emo Eye Makeup To Reflect Your Boldness Inside & Outside
When creating a unique emo look, eye makeup should be on point. Go for smokey eye makeup and steal the show. And the good news is that you can achieve a smoky-eye look in just a few minutes with black eye shadow.
Here is how you can quickly get this bold eye makeup look:
Apply eye primer to your eyelids to smoothen the skin and prep it for further steps.
Now, it's time to add colors to your eyelids. Firstly, apply a matte grey eyeshadow on the lids and then apply black eye shadow on one-third of your outer corners for a smokey effect.
Up next, use a liner pencil on the lower lash line. Extend the edges of the lash line on the inner and outer corners for a winged look.
Smudge this black lining using a sponge applicator to soften the whole eye look. Now, define your lids and lower lash line with liquid eyeliner.
For a more dramatic appearance, use black mascara or false eyelashes.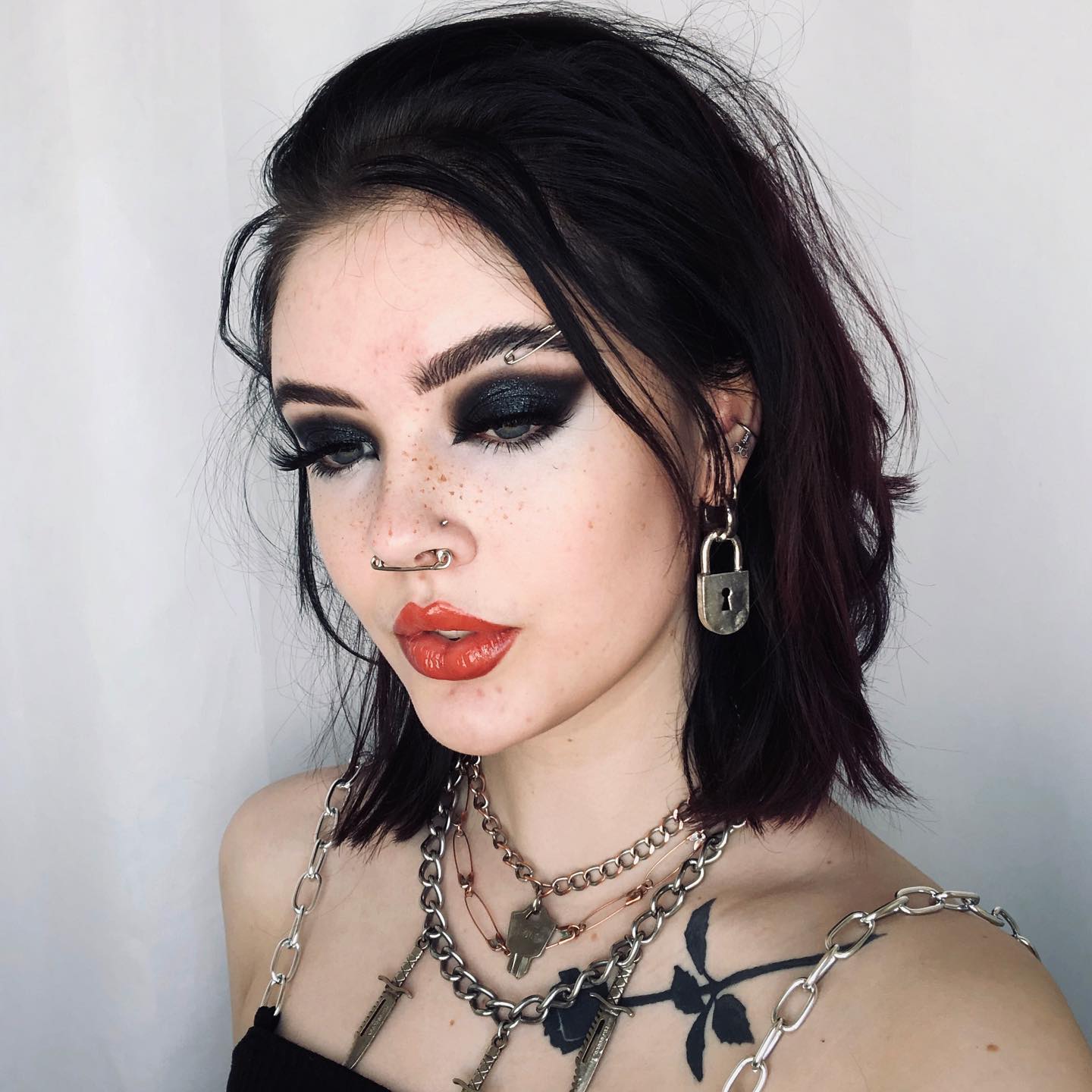 via @xknifeplay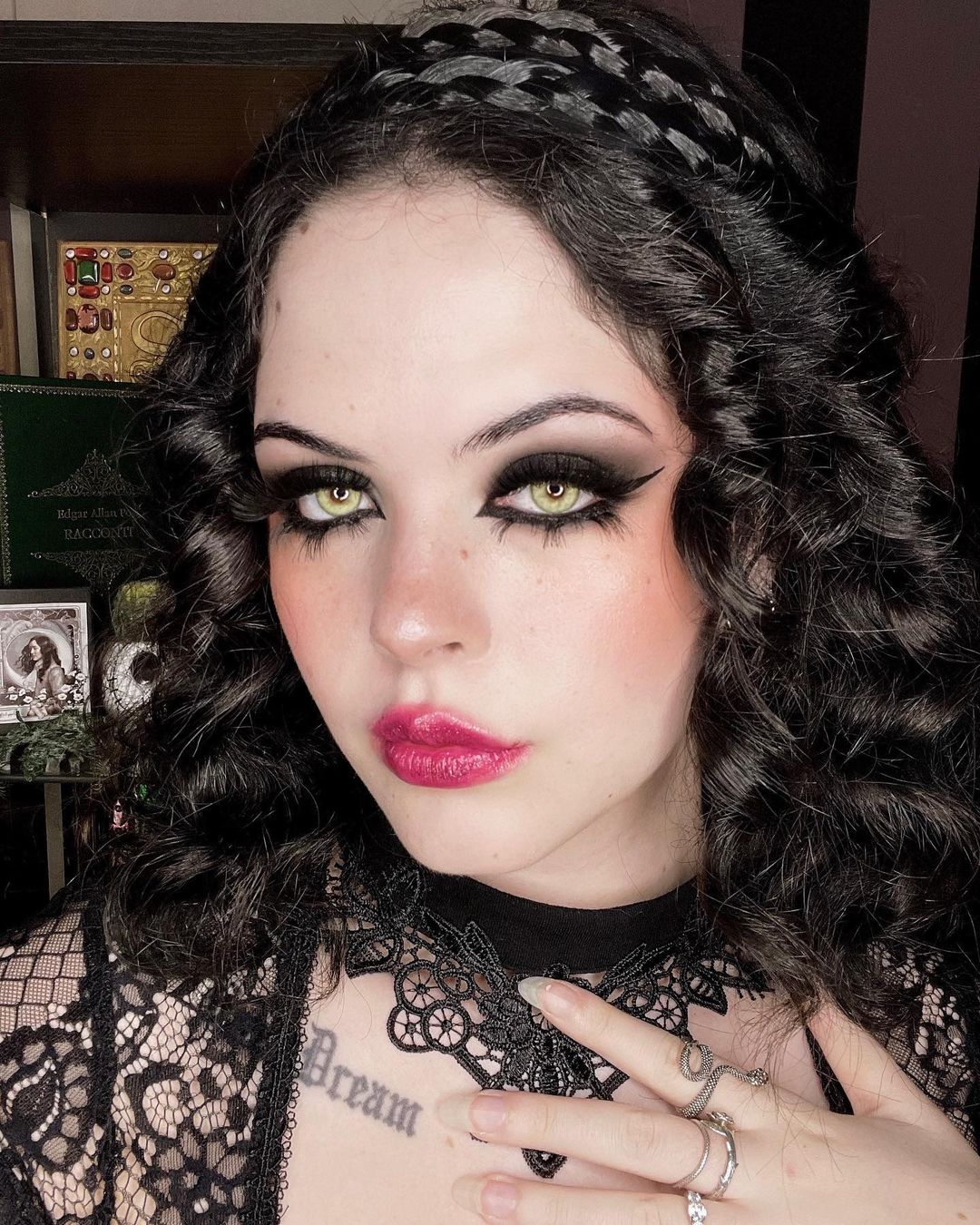 via @vampiregiulia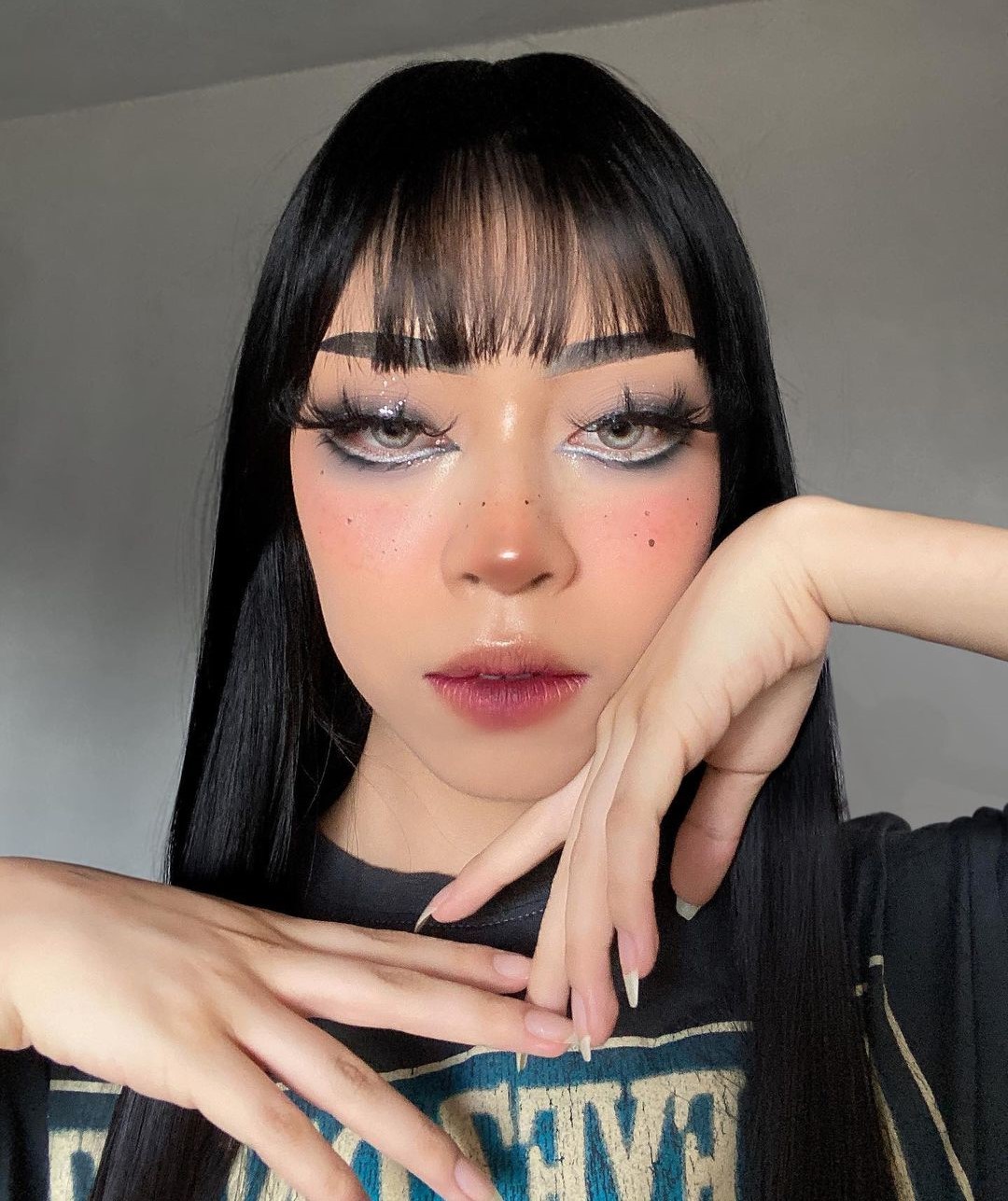 via @less.px
Casual Emo Makeup for a Sleek & Signature Style
Try a casual emo makeup look if you want a trendy and sleek outlook with a bit of an emo effect. It's pretty stylish and presentable.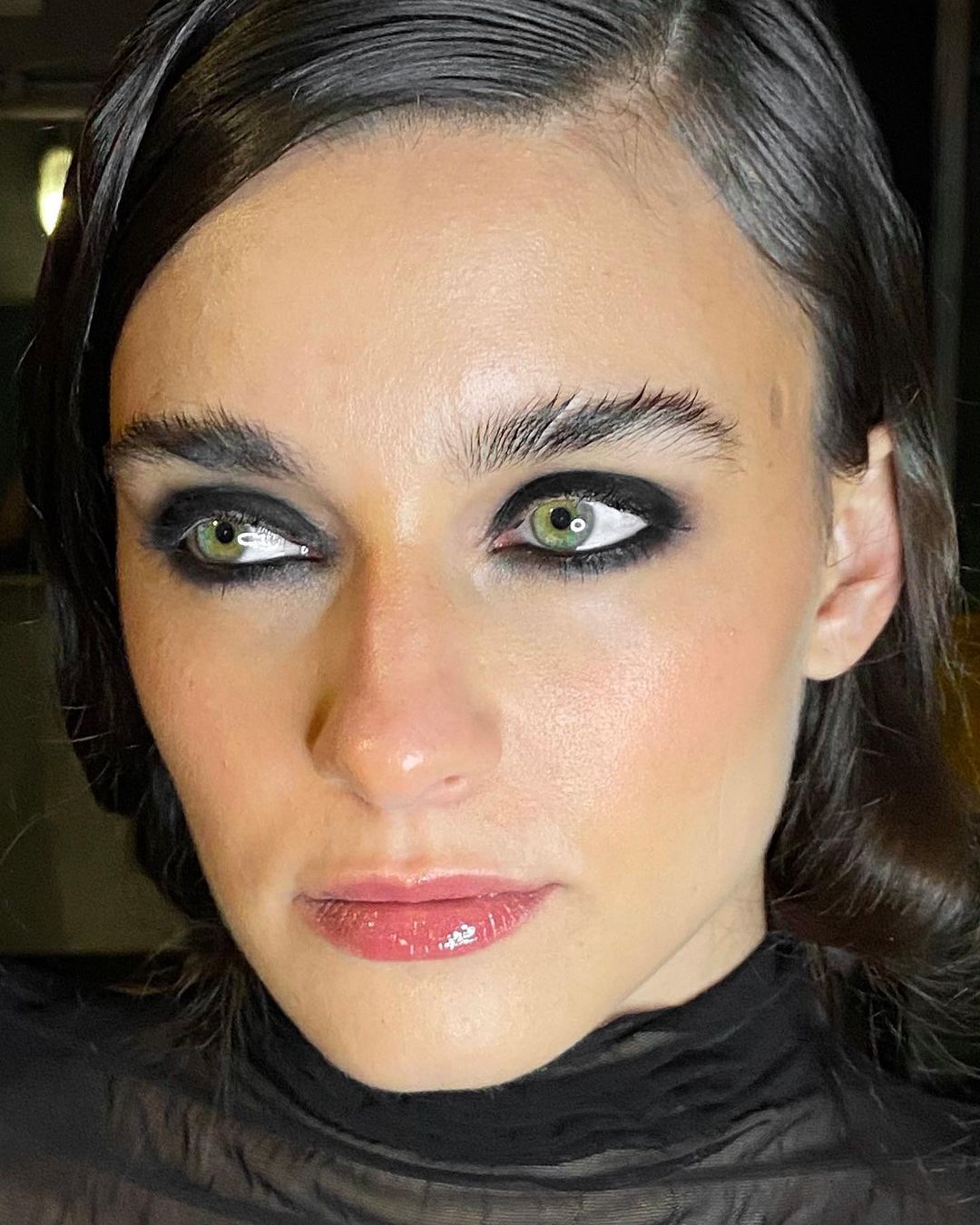 via @iohanamakeup
To achieve this look, your skin must be free of dirt, and dead skin cells, so clean your face with a good cleanser. Now for the base makeup, you will need a matte foundation because the matte finish is what you need to create a gorgeous emo look.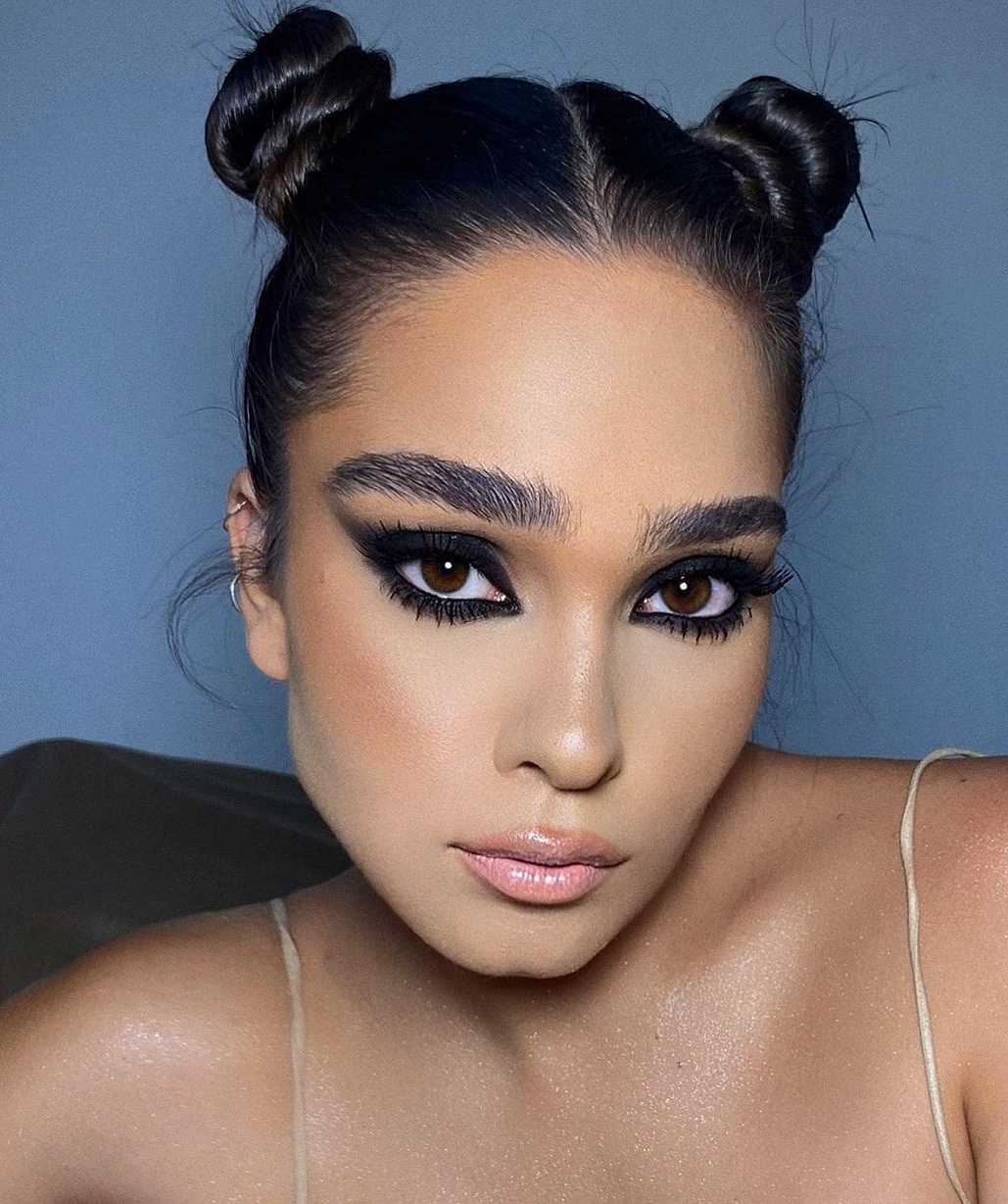 via @makeupixka
As we highlighted, emo is all about bold & smokey eyes. You can create a fantastic eye makeup look with emo eyeliner and black eye shadow. If you need clarification about whether to go for pale or dark lips for the emo effect, then pale lips are the answer. It will ensure that the viewer's focus stays on your bold eyes.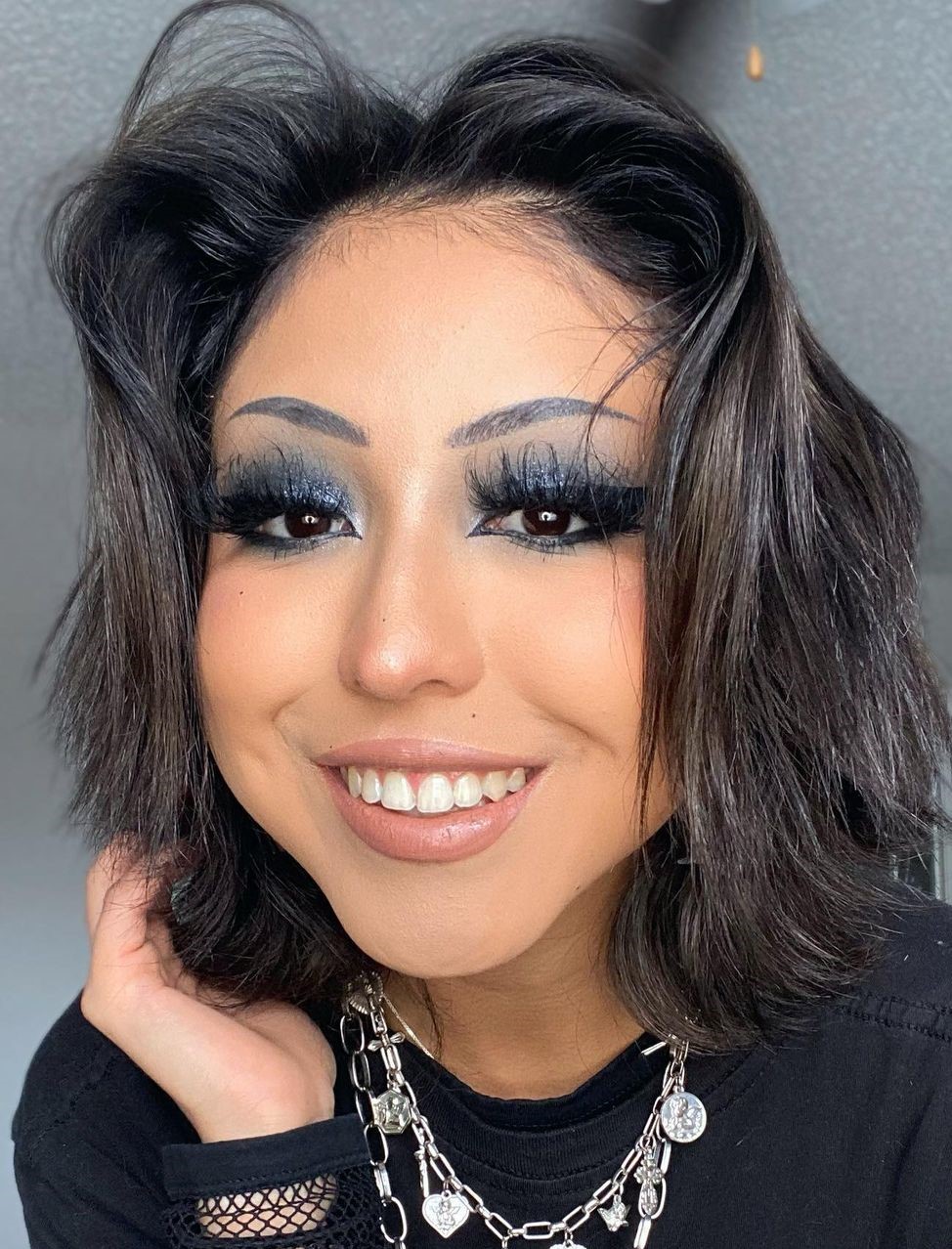 via @bubblewrapcat
Your look is incomplete without an emo hairstyle. You can get any hairstyle like poker-straight hair, medium to short bob cut, asymmetrical bangs, etc. You can keep them in your natural hair color or try something jazzy like pink emo hair.
Punk Emo Makeup For a Dashing You
The punk-emo makeup look is perfect for fans of punk-rock music. Unlike a casual emo look, the punk emo look combines bold black eyes and dark lips. Follow the same procedure to create a smokey eye makeup look with black shadow and black eyeliner on the eyelids. Wearing false eyelashes will further increase the boldness of the look.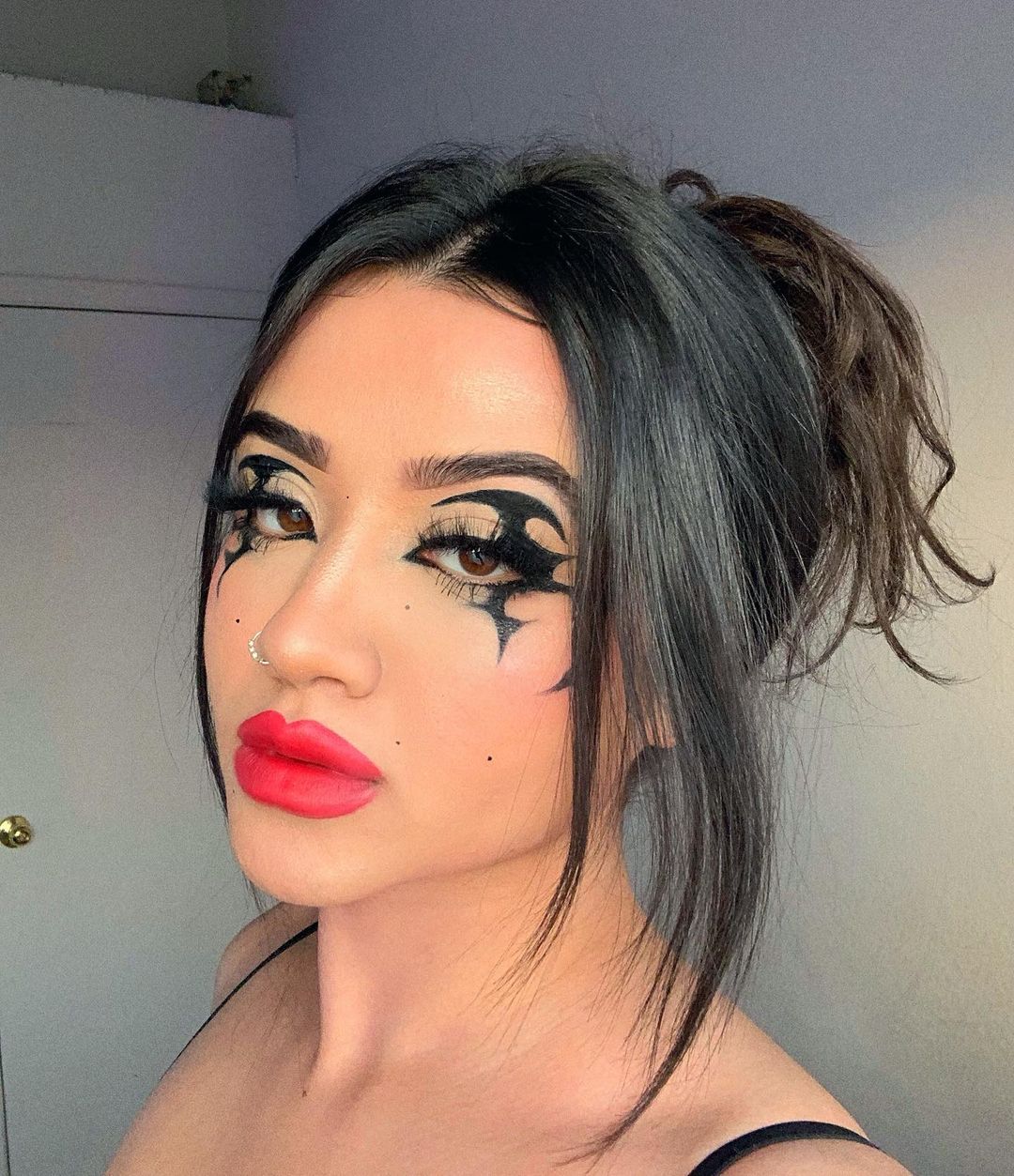 via @kaytobeauty
Use a matte foundation that matches your natural skin tone for an excellent base. Now, line your lips with a dark lip liner and fill them with pretty dark red lipstick. Complete your look with a spiky hairstyle. You will truly love this unique makeup look and want to carry it often.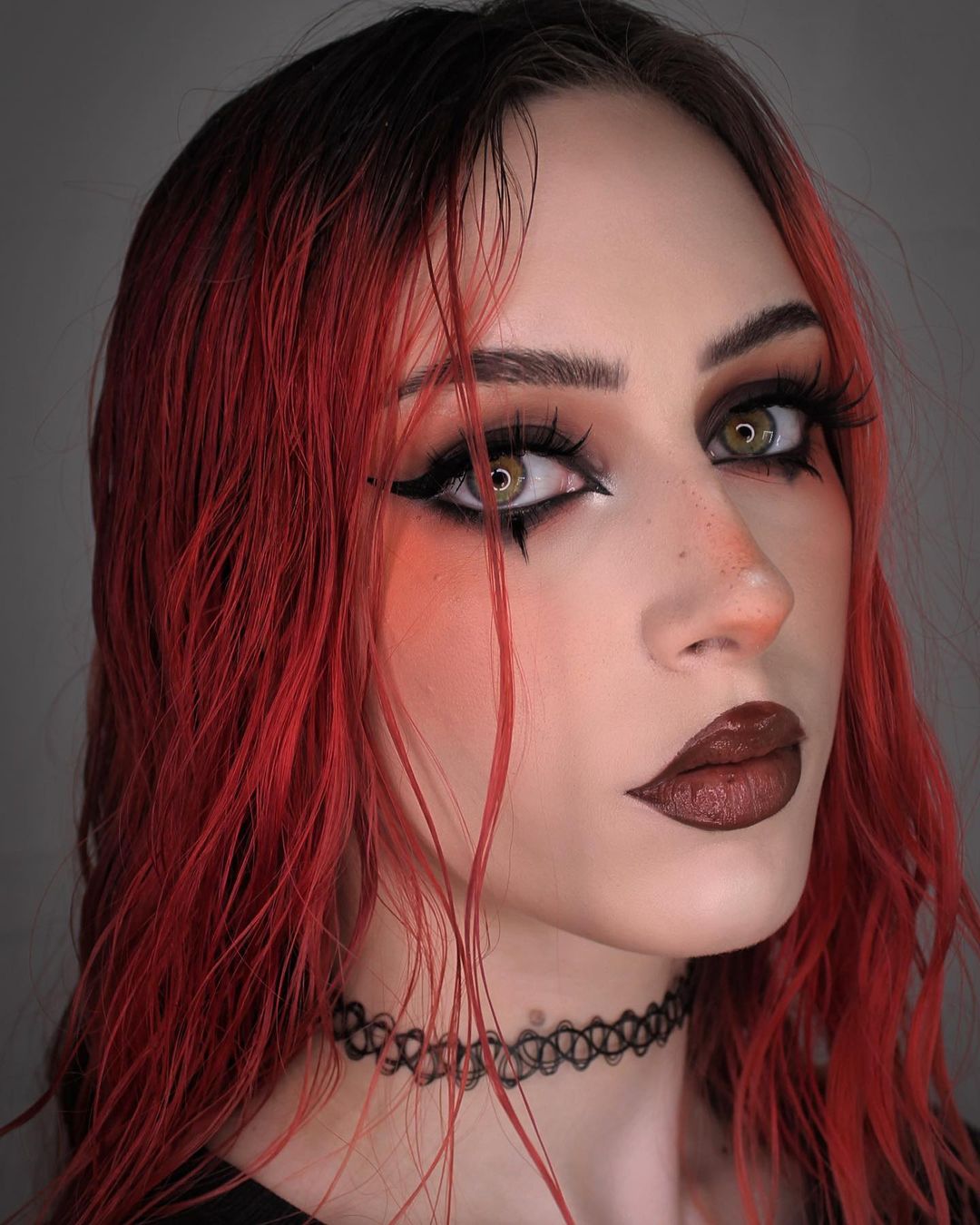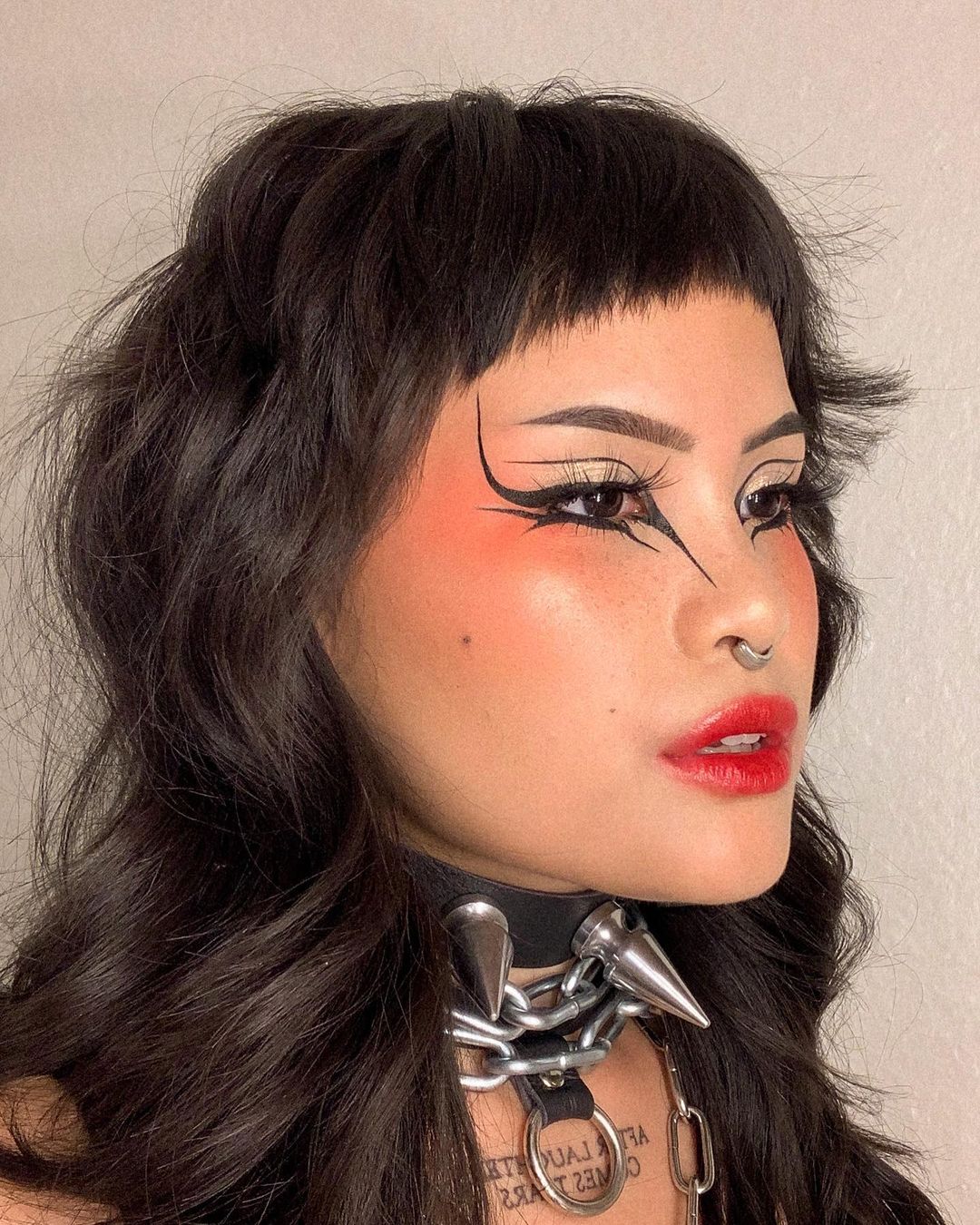 via @visiblejune
FAQ
How do you make your makeup look emo?
Initially, emo was characterized by colored hair, black makeup, and pale skin, but today makeup artists have come up with several emo variations. To make your makeup look emo, you need to create a bold, smudged, and smokey eye makeup look.
Use grey and black eye shadow on the eyelids, blend them well for a smooth finish, and apply liquid eyeliner on the upper and lower lash line, making wings on the inner and outer corners of the eyes. Keep the lips pale or nude. Many people also prefer dark lips for a punk emo effect. Remember to color your hair to finish your emo makeup.