Patriarchy has become a thing of the past, and nowadays, women prefer working in offices, leading their businesses, and building their careers. And, of course, it's hardly possible to find a lady who doesn't care about her style. Business casual outfits for women are now on the agenda since millions of females go to work every day and strive to look attractive and relevant at the same time.
What is Business Casual Outfit?
Despite the common misconception, nowadays, the office dress code is not as strict as it has been before. Many companies do not force their employees to wear suits, tight skirts, button down shirts and jackets, and wearing jeans is fully acceptable. However, many ladies prefer to combine classic clothes with a more relaxed style.
If you want to learn more about the most fantastic ideas concerning business casual style, this article is for you. Stay tuned and search for the best options for your busy day on this page! We will help you make a capsule work wardrobe, and you will not face difficulties when opening your closet.
Leather Pants: Office Irrelevance or Classics?
Do leather pants seem suitable for business ladies going to the office? Yes, if you know how to combine them properly with some more classic elements. For instance, choosing regular fit trousers and complementing them with a blouse or shirt is a great idea. You can also add a bright jacket if it's cool outside, creating a wonderful accent to your look.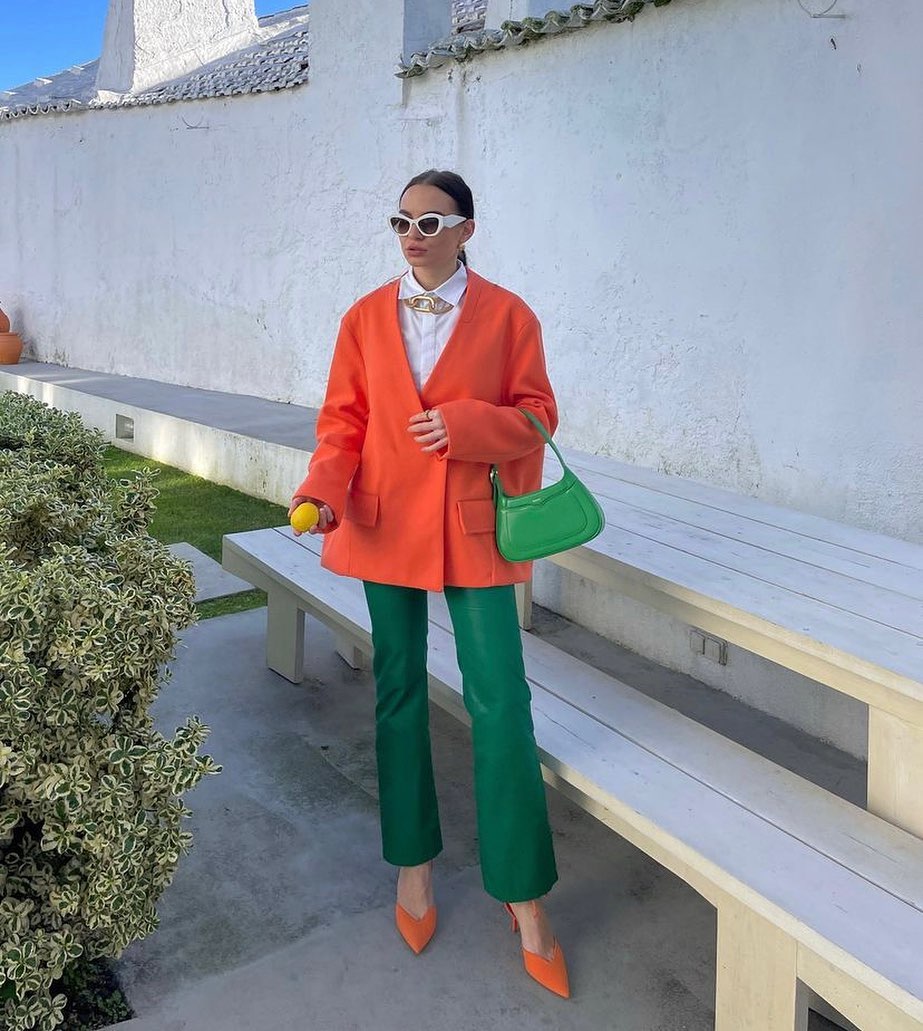 via @storets
It is also worth noting that most modern offices are not as strict as before so that you can easily mix the business style with some casual and relaxed elements. In addition, you can wear your business casual pants not only to work but also for walks or even on special occasions, such as parties. Just add some bright elements and accessories, and you will collect dozens of compliments.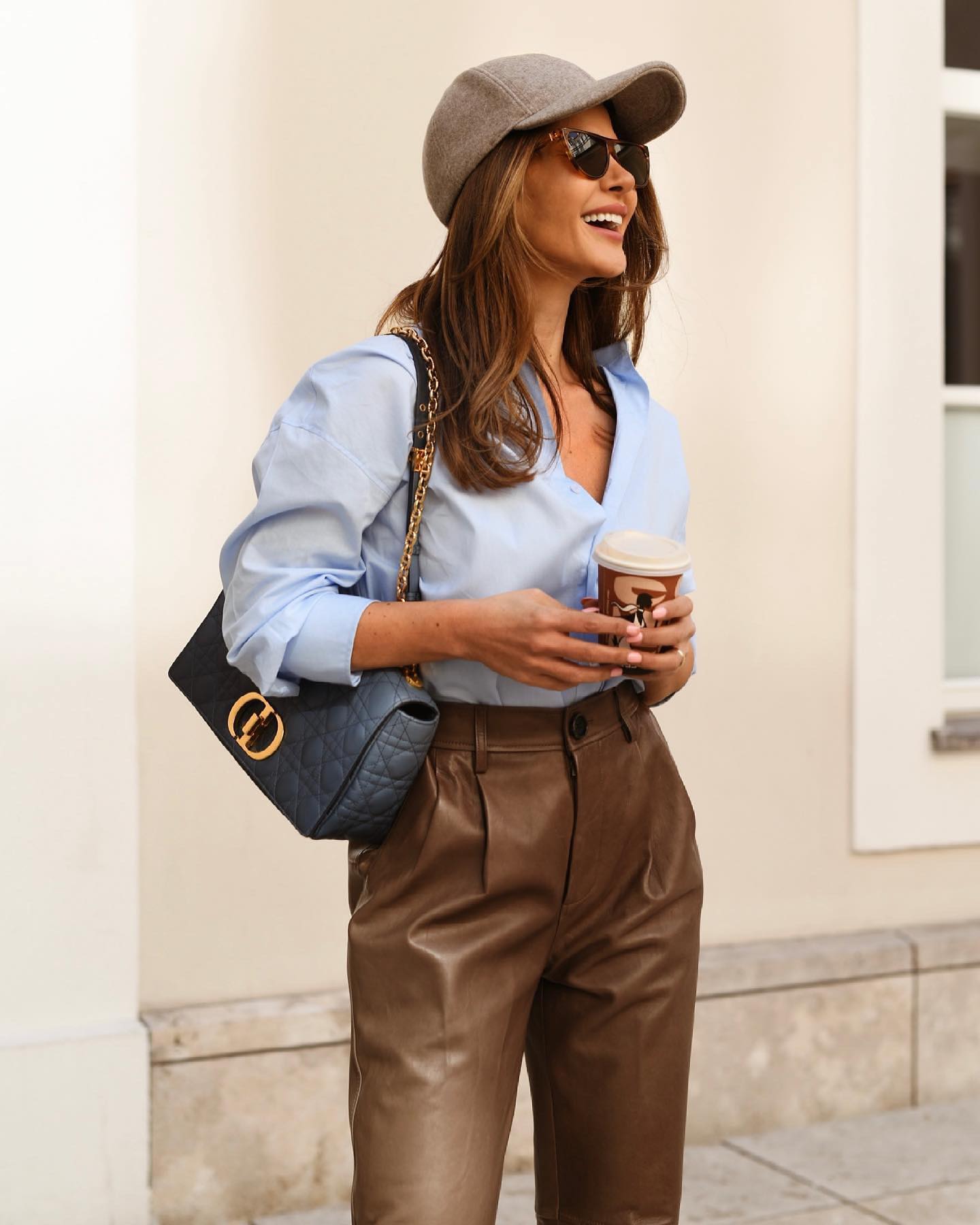 via @fusunlindner
You should better choose neutral pastel colors for the office dress code. Moreover, such shades are easily combined to make a capsule wardrobe, which will be suitable for all occasions. Black pants are considered universal, and you can pick the top of any color, making it a real basis for your style.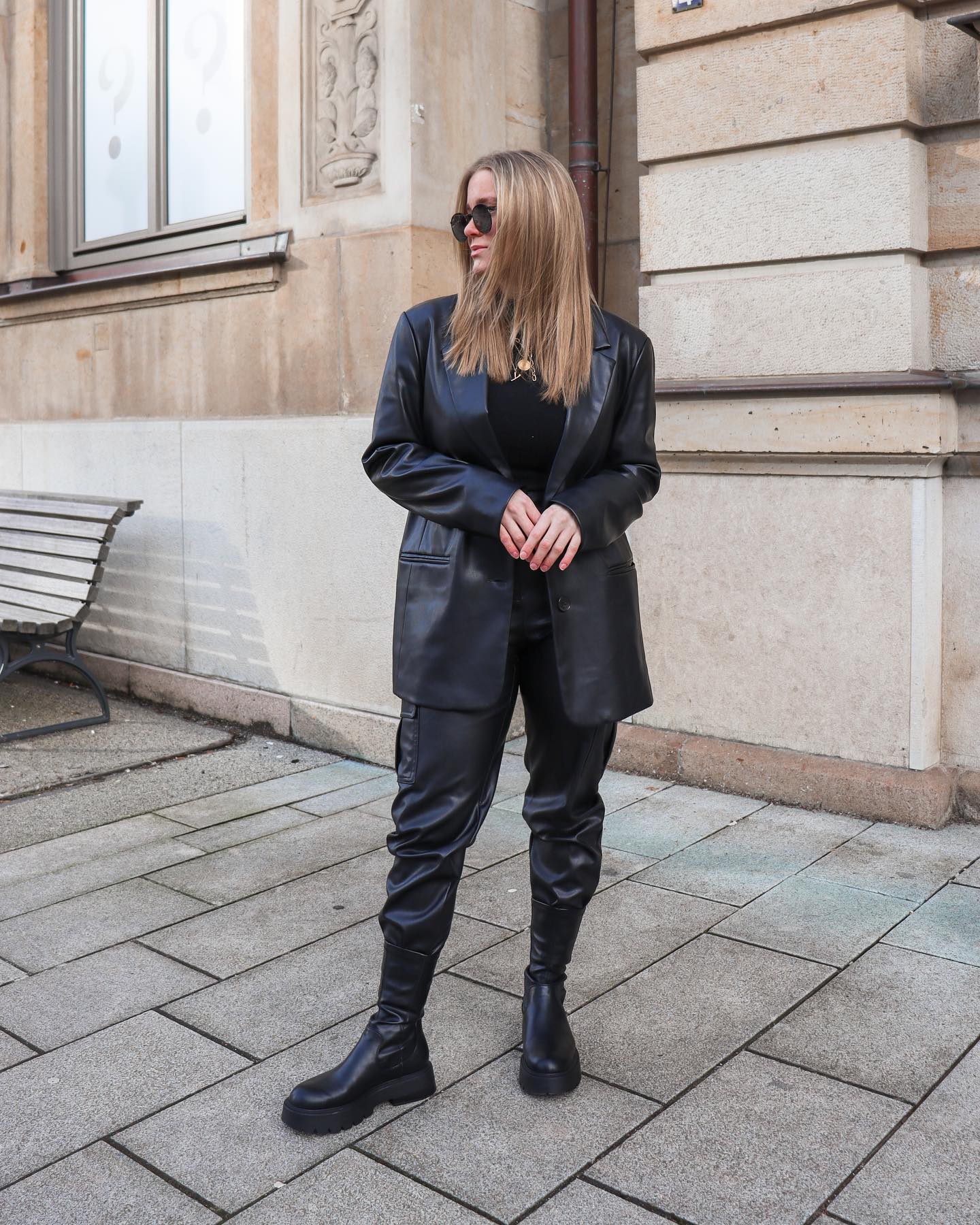 via @_yvne
Newest Ideas About Wearing Pencil Skirts
Pencil skirts are the real classics of the business style, and for many years, it was considered a must for women in offices. However, nowadays, the dress code types have become less strict and conservative so that females have a broader choice of clothes for work.
However, many still pick a-line skirt to highlight the curves and make the image more rigorous and business-like. Of course, for many ladies, such a style seems outdated. But if you compliment a classic skirt with trendy pieces, you will look stunning!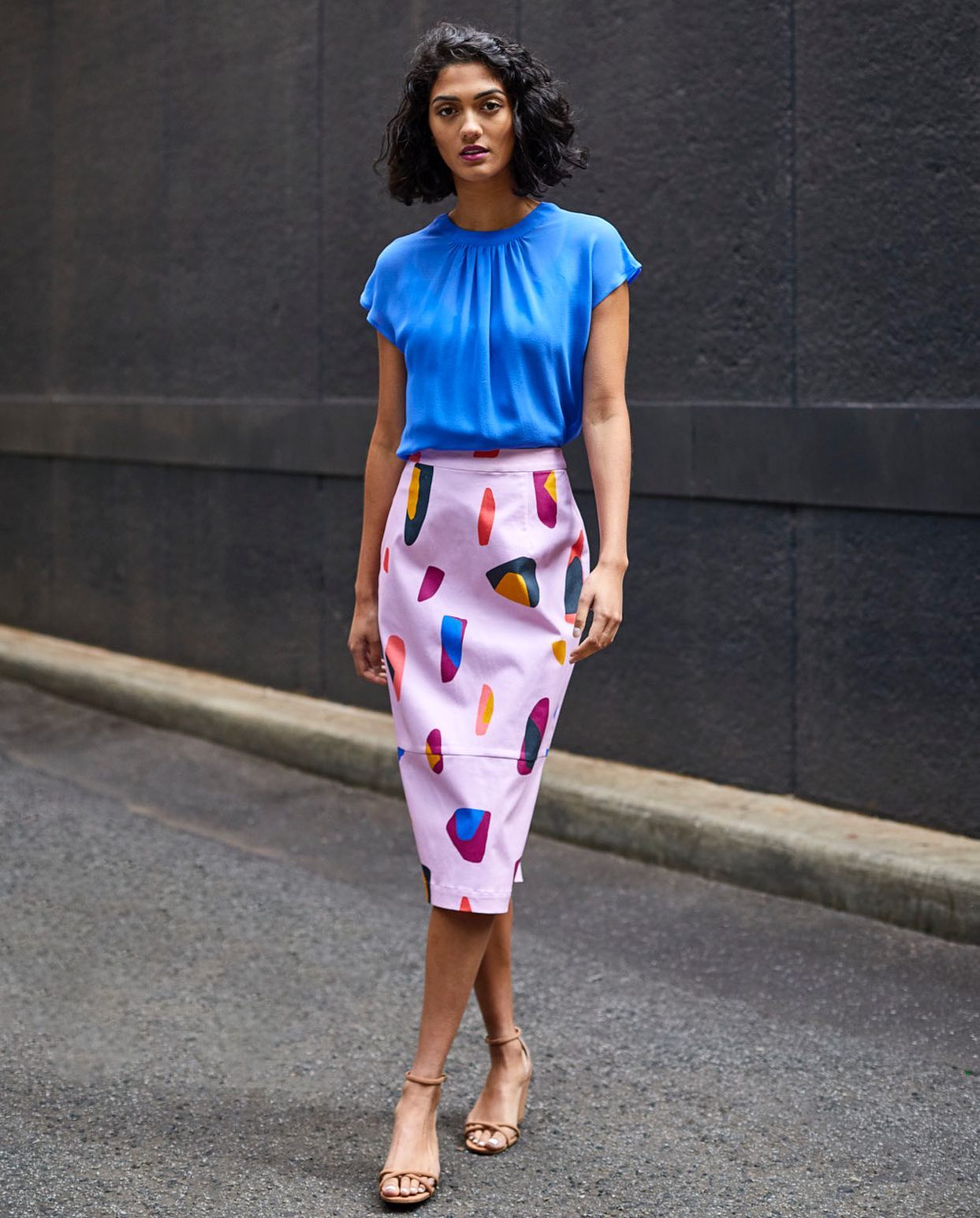 via @devoiclothing
First, we recommend considering a monochrome look with a pencil skirt and a jacket of the corresponding color. Such a Chanel style has been common for many years, and even now, it doesn't lose its relevance.
You can find such suits in both monophonic colors and with different patterns. You can choose the latter if your dress code for a business meeting is not so strict. In other cases, clothes of one plain color are a great solution.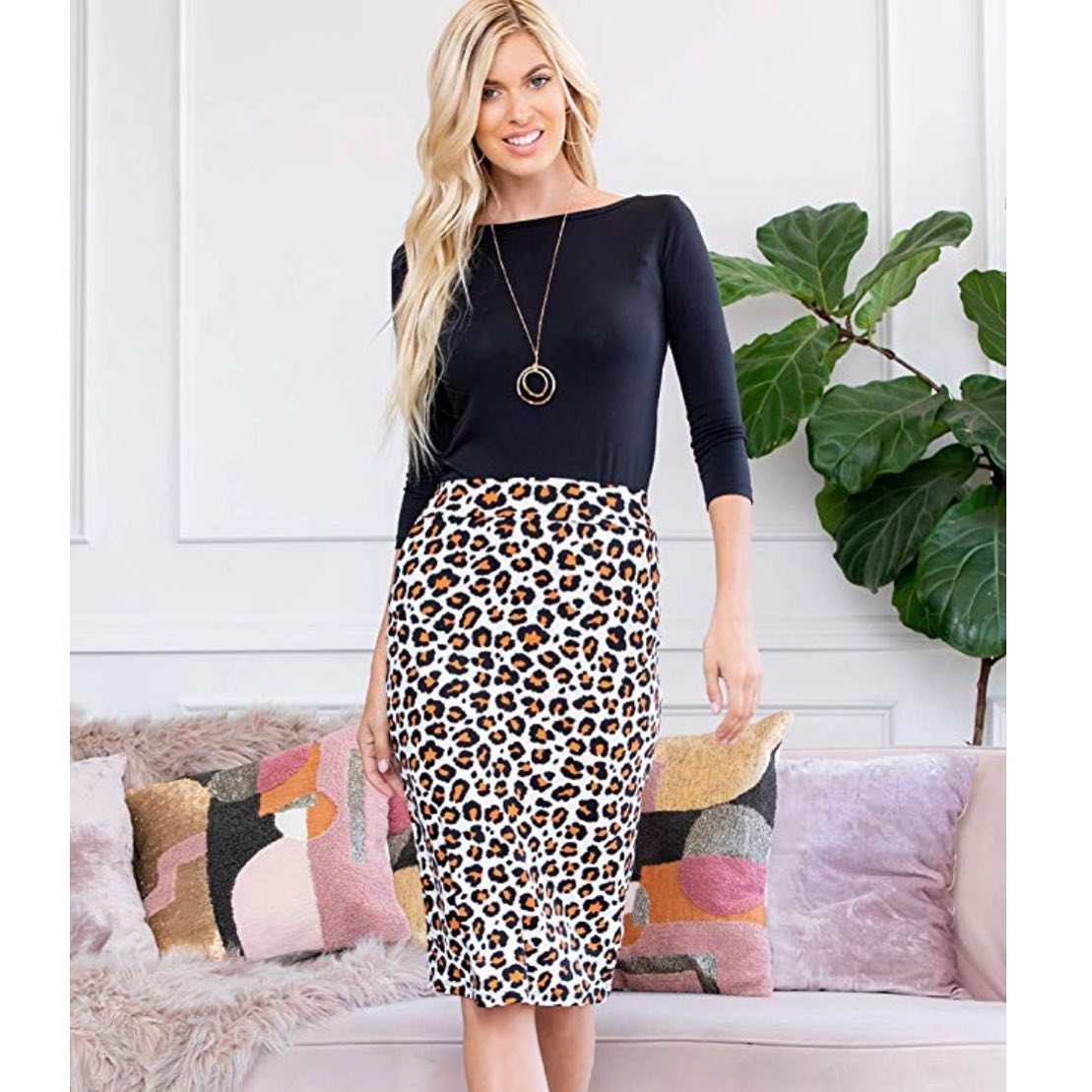 It is also possible to complement the skirt with a light blouse or shirt, considered classic. The perfect look suits every business professional, making the image elegant and feminine. Those who would like to add some audacity and brutality can add leather or an oversize jacket.
Many women still think that wearing a pencil skirt is only possible if you prefer high heels. You will be surprised that you can easily wear sneakers or trainers with such a look. However, make sure to choose a classic pair without preferring rough models. Casual clothes can add some simplicity and comfort to your business professional attire.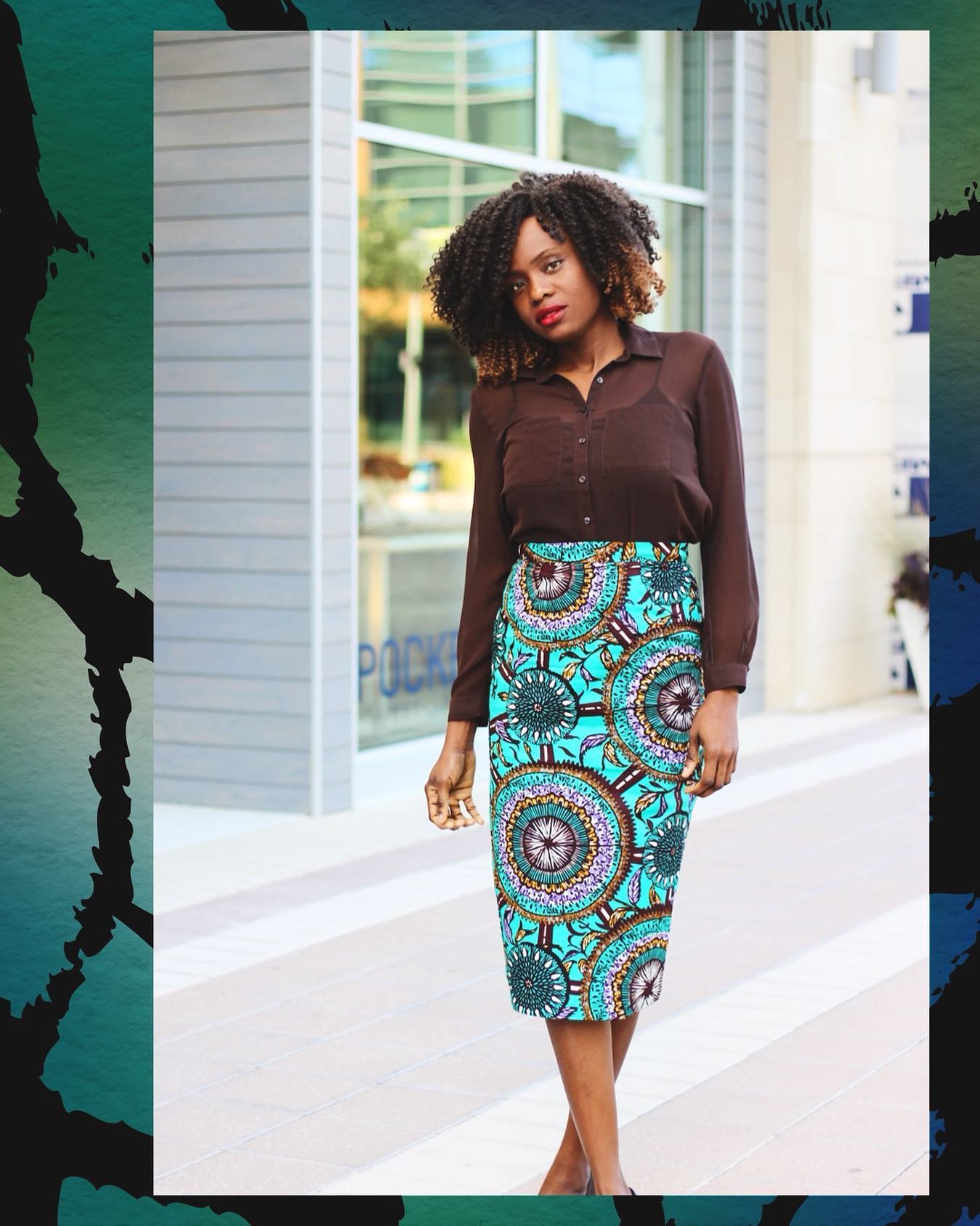 via @shopyetunde
Dress Pants Are a Timeless Basics
Dress pants are versatile clothing, suiting both men and women. And if you would like to make a classic image or just have a strict dress code in your office, this option is exactly for you. The great news is that such trousers can be easily combined with shirts and jackets and sweaters, adding coziness to your look.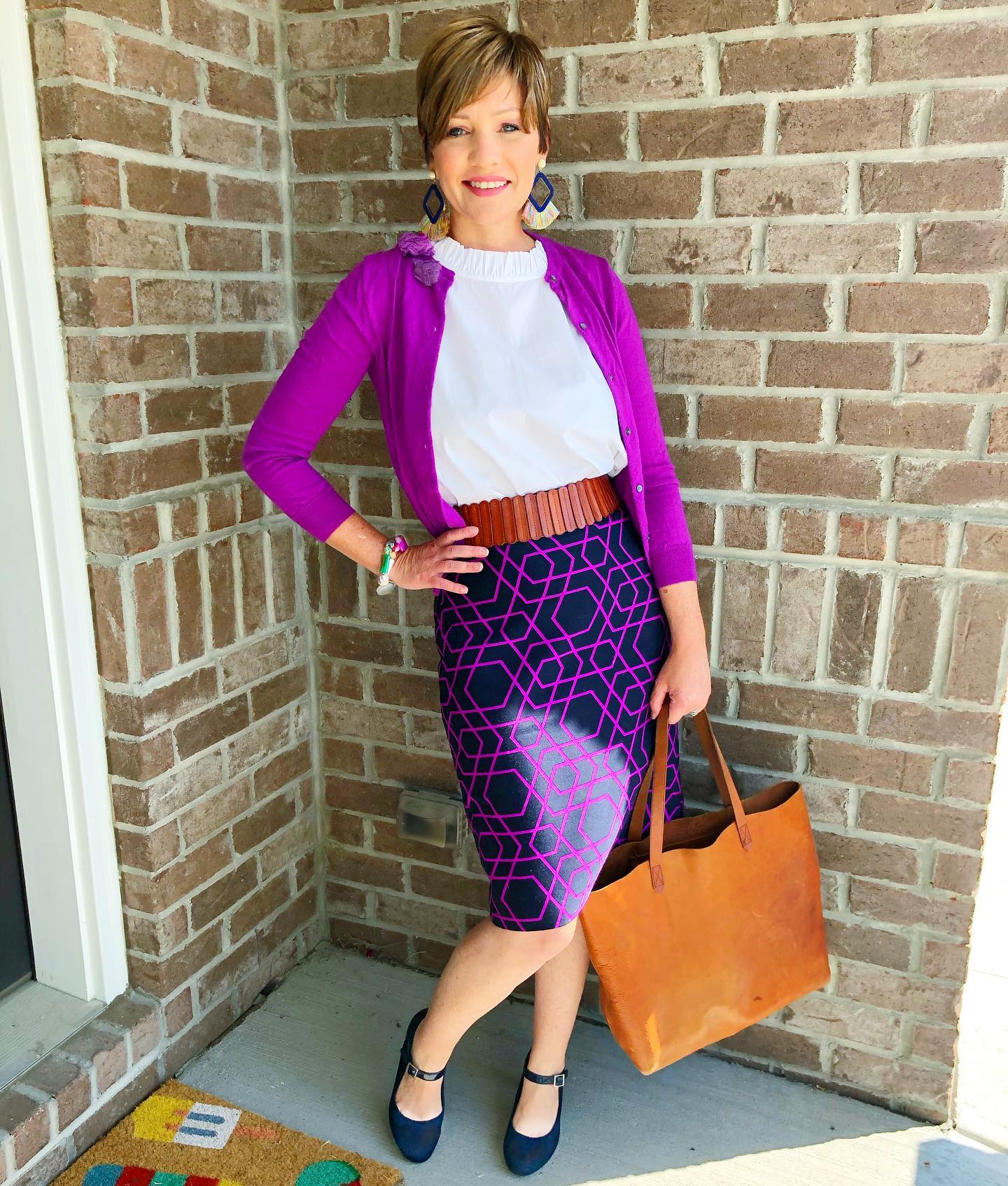 Most women often select black, white, and beige colors for their office looks. These shades are considered universal and can be complemented with some bright details and accessories, such as scarves, bags, and jewelry. Of course, black ones are the most common choice. However, remember that you should choose the proper dark wash for your clothes to stay in great condition to keep the color.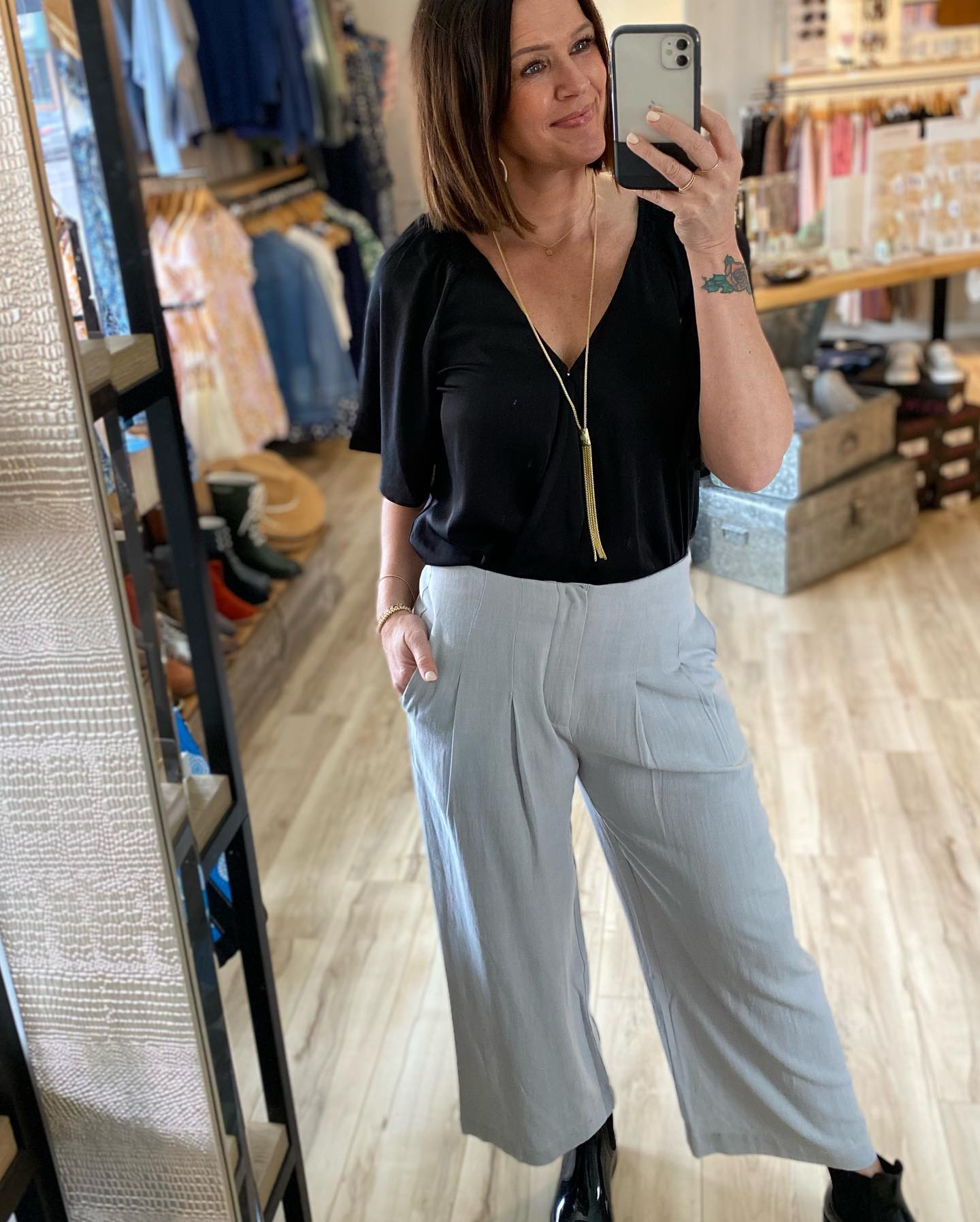 Lighter pants are a great option for spring and summer. They can be combined with bright blouses with colorful prints or any other work tops of your choice. Long loose trousers are also gaining popularity among trendsetters. And modern fashionistas successfully combine them with strict classic jackets and shirts, forming a perfect business professional look.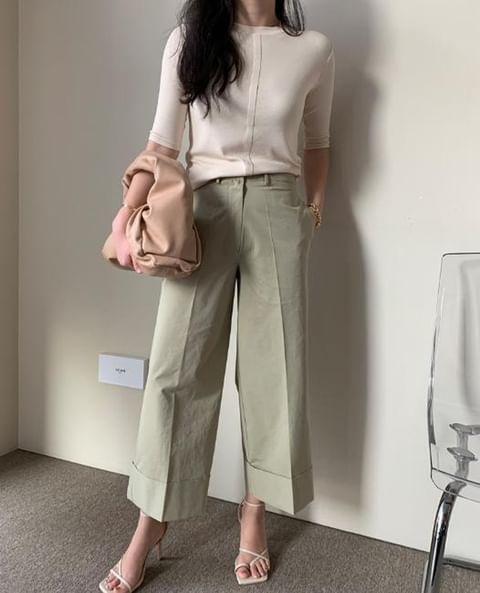 via @ssumj.global
Classic trousers can be a perfect basis for your casual wear if you complement them with T-shirts or hoodies of different shades. Although this combination may look weird to some people, such a mixture of styles is at the peak of its popularity.
Best Shirts for Your Office Style
Shirts are the undeniable basis both for casual and business looks. You can find a wide variety of different models suiting all preferences and tastes.
Combine business casual shirts with classic trousers or even jeans for a perfect office look. The latter has long been rooted in the fashion world and has become a great item for casual and office images. Such style is known as jeans business casual, and many companies already consider it a suitable dress code for their employees.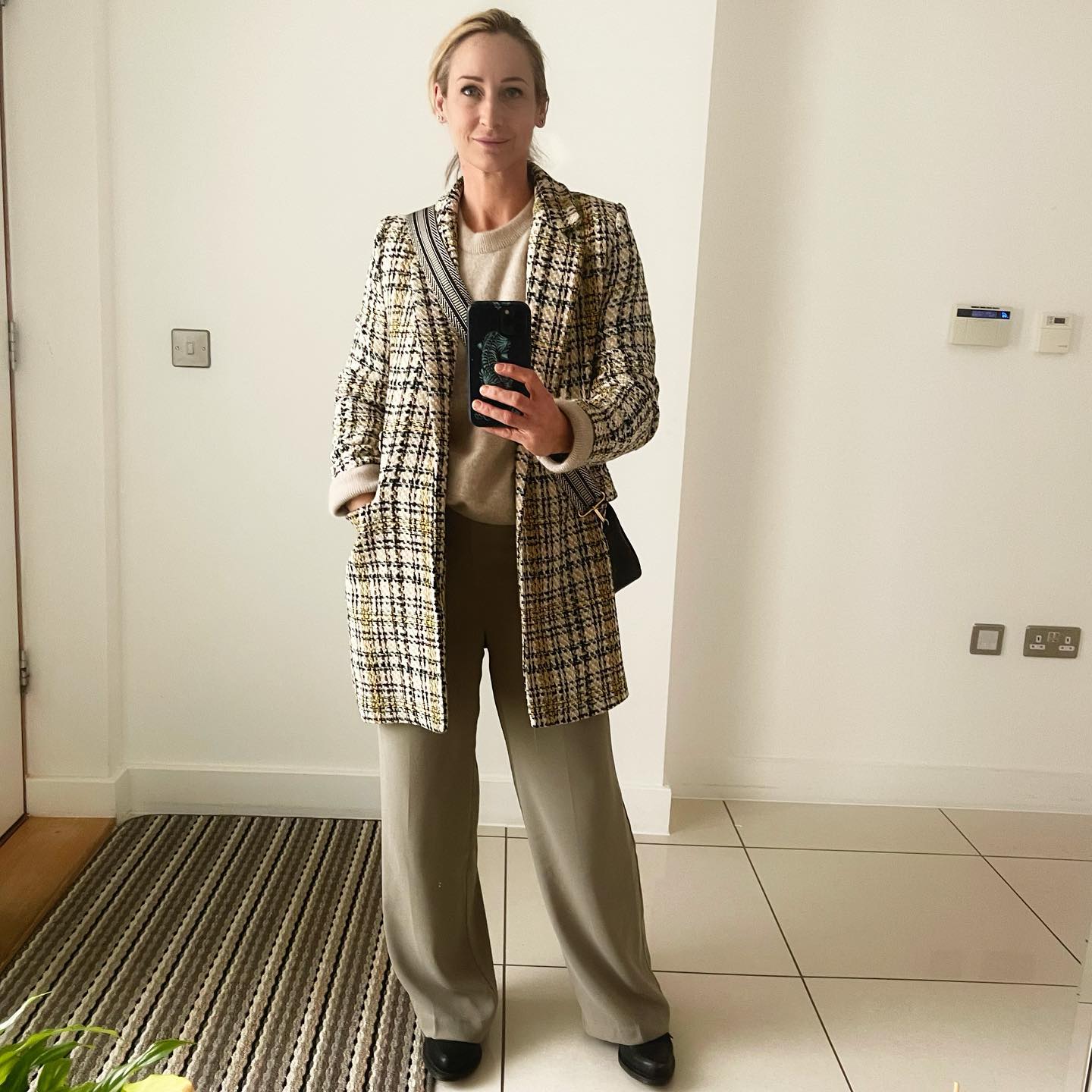 via @_thelustylife
Many stylists now recommend making a capsule business casual wardrobe, allowing you not to spend hours in the morning selecting what to wear to work. It is worth noting that each lady needs a set of basic clothes that can be combined. It allows you to quickly get perfect office wear and get ready for a date, a walk, or a party.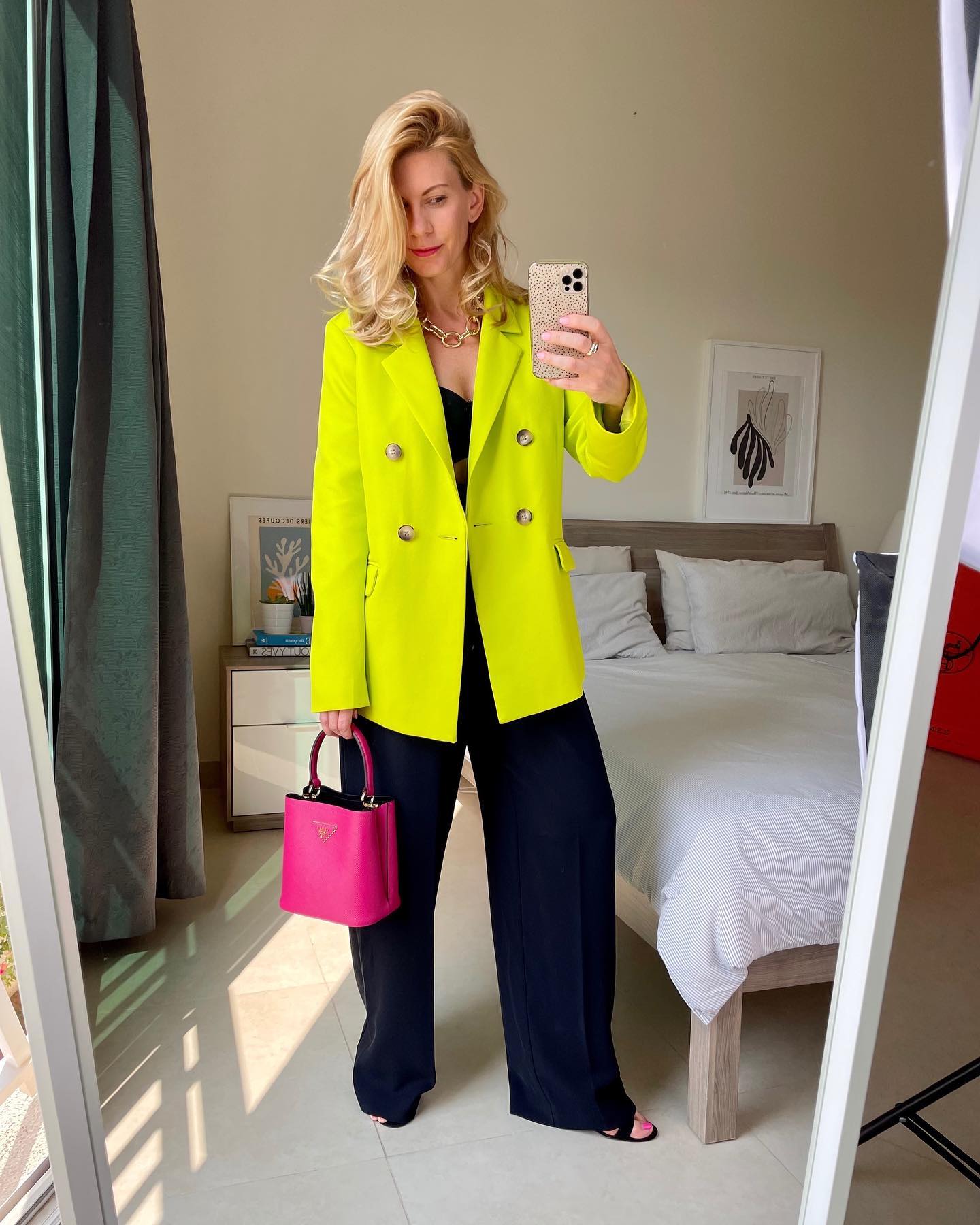 Not all people feel fine in a long-sleeved shirt when it's hot outside, and the business dress code is a must for many. And here, polo shirts come in handy. They can be worn with jeans or any basic trousers of your choice. However, keep in mind that they are quite close to sports style, so combining them with skirts is not the best idea.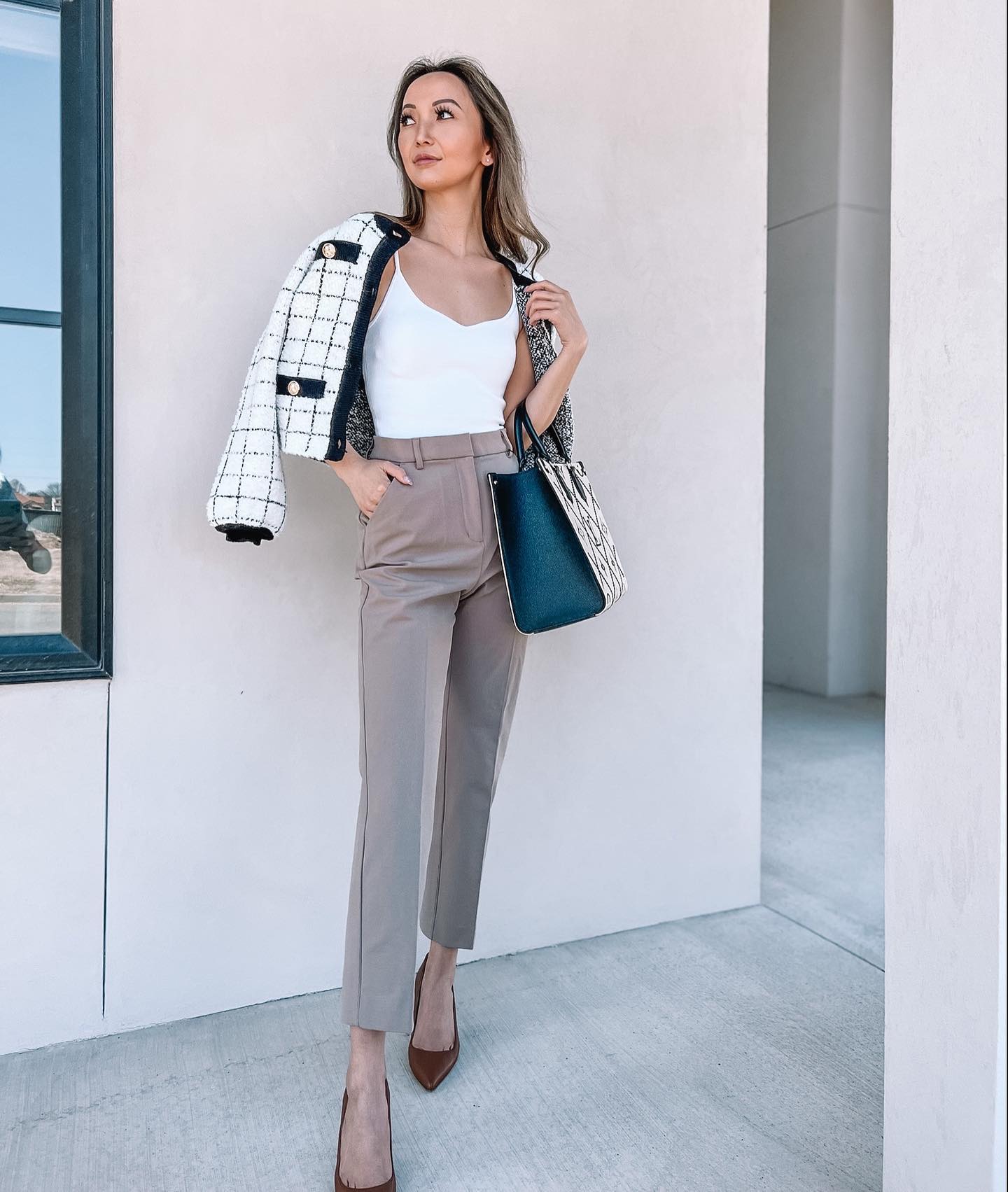 Comfortable Business Casual with Cozy Sweaters
In most instances, sweaters create a cozy and relaxed look, allowing you to enjoy a cool evening in warmth. And, of course, they have already become a part of a classic business dress code, but it's important to remember some rules concerning how to choose the best option.
When picking the right sweater, you should first check the material it's made of. The best options include cashmere, angora, merino wool, or cotton sweater, which are pleasant to the skin and wear out more slowly. Keep in mind that such items are usually costly, but it's better to buy one sweater of high quality rather than get a dozen cheaper things.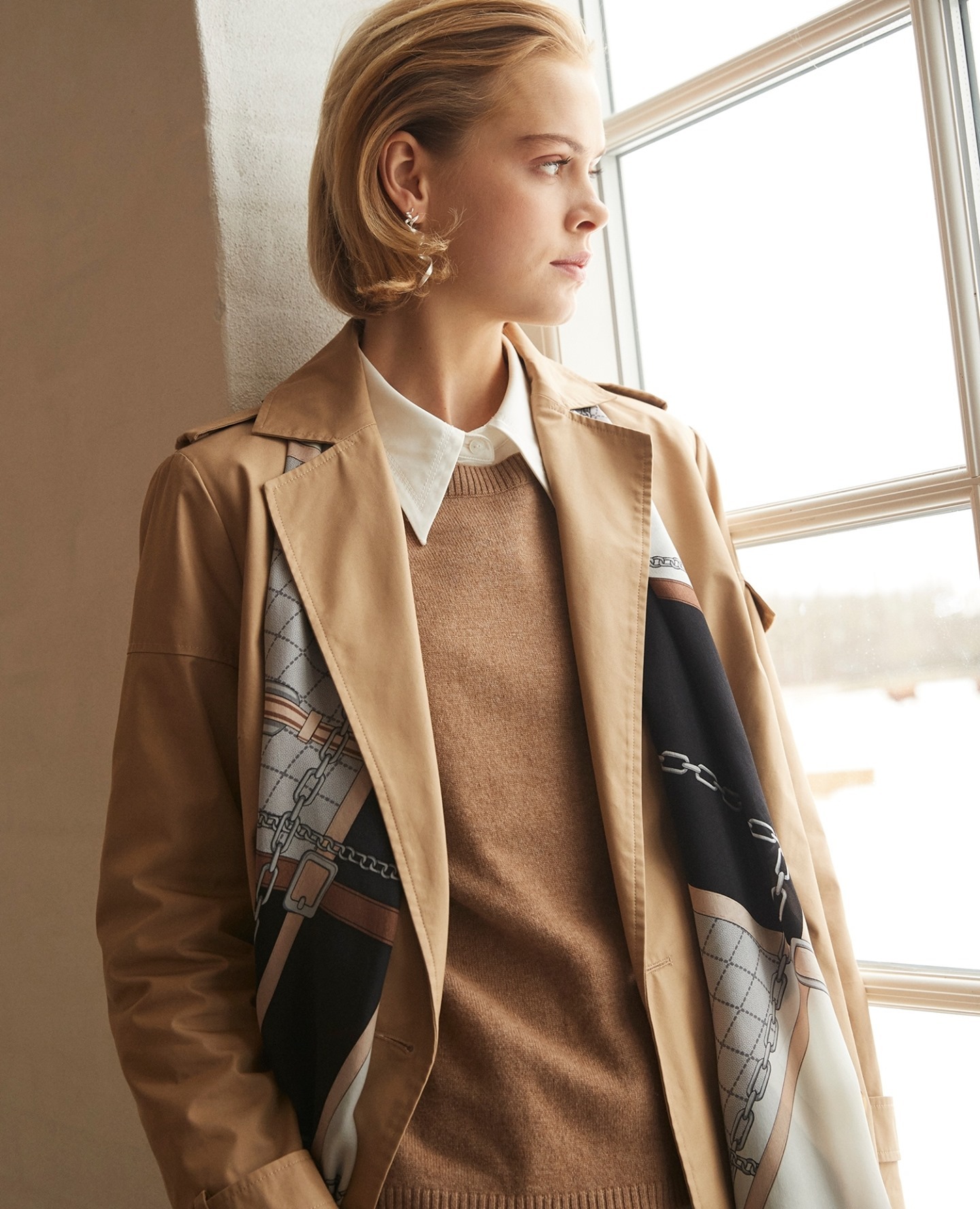 via @creton_official
A thin cashmere sweater is universal for any occasion, including going to the office. Ladies combine them with any trousers, jeans, and skirts. The latter option is extremely trendy today – many women prefer wearing office light skirts, for instance, silk ones, with sweaters of different materials. This look is strict but romantic and elegant at the same time.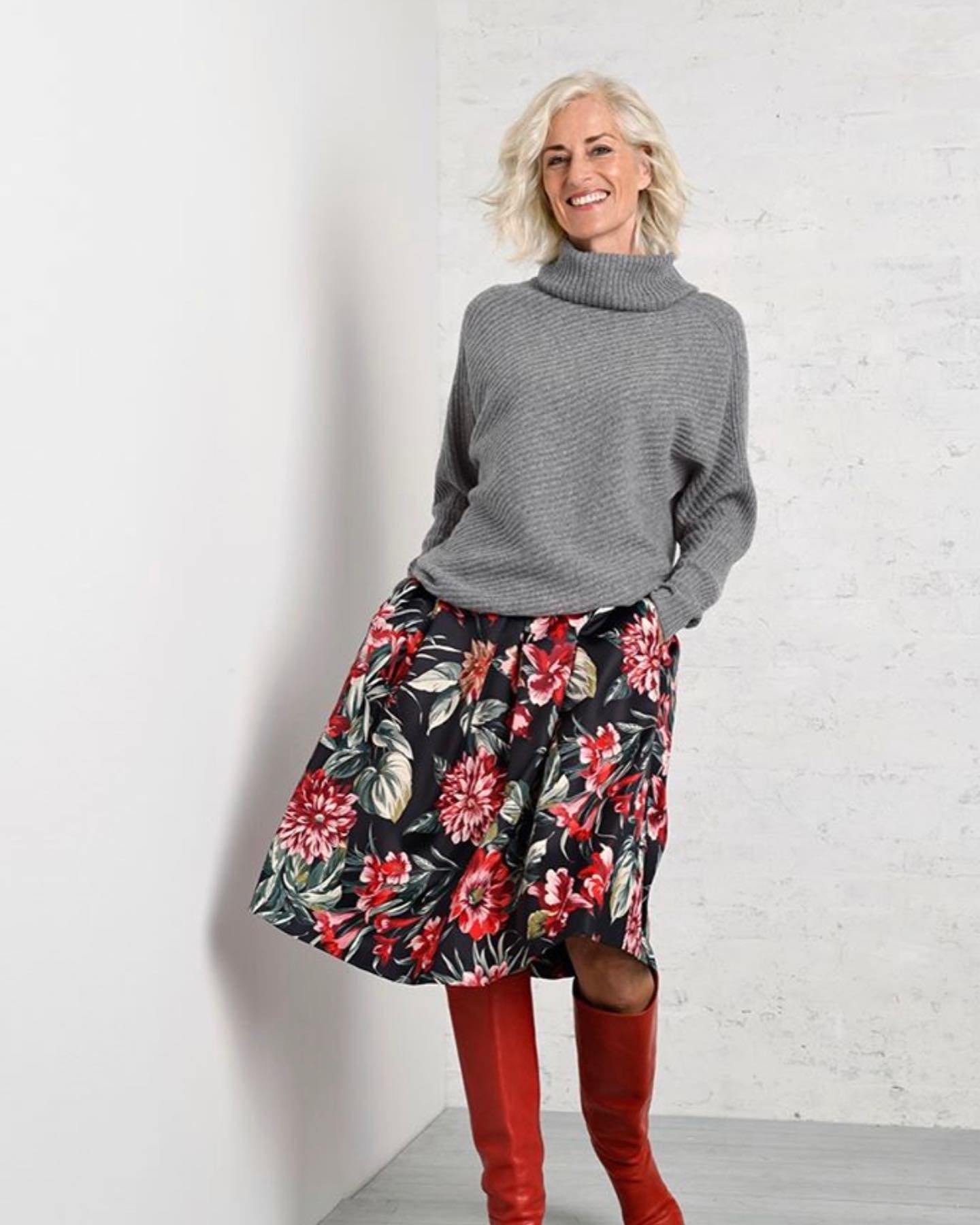 via @simone_i_jacob
If you choose a thin sweater and still feel cold, throw on a classic jacket to get wonderful formal business attire. In addition, if your dress code is not strict and does not require certain pastel colors, you should consider bright clothes colors. Remember that you shouldn't mix over four colors in your look. And the best option for the office is to choose neutral colors and add one bright accent to make your image brighter and more attractive.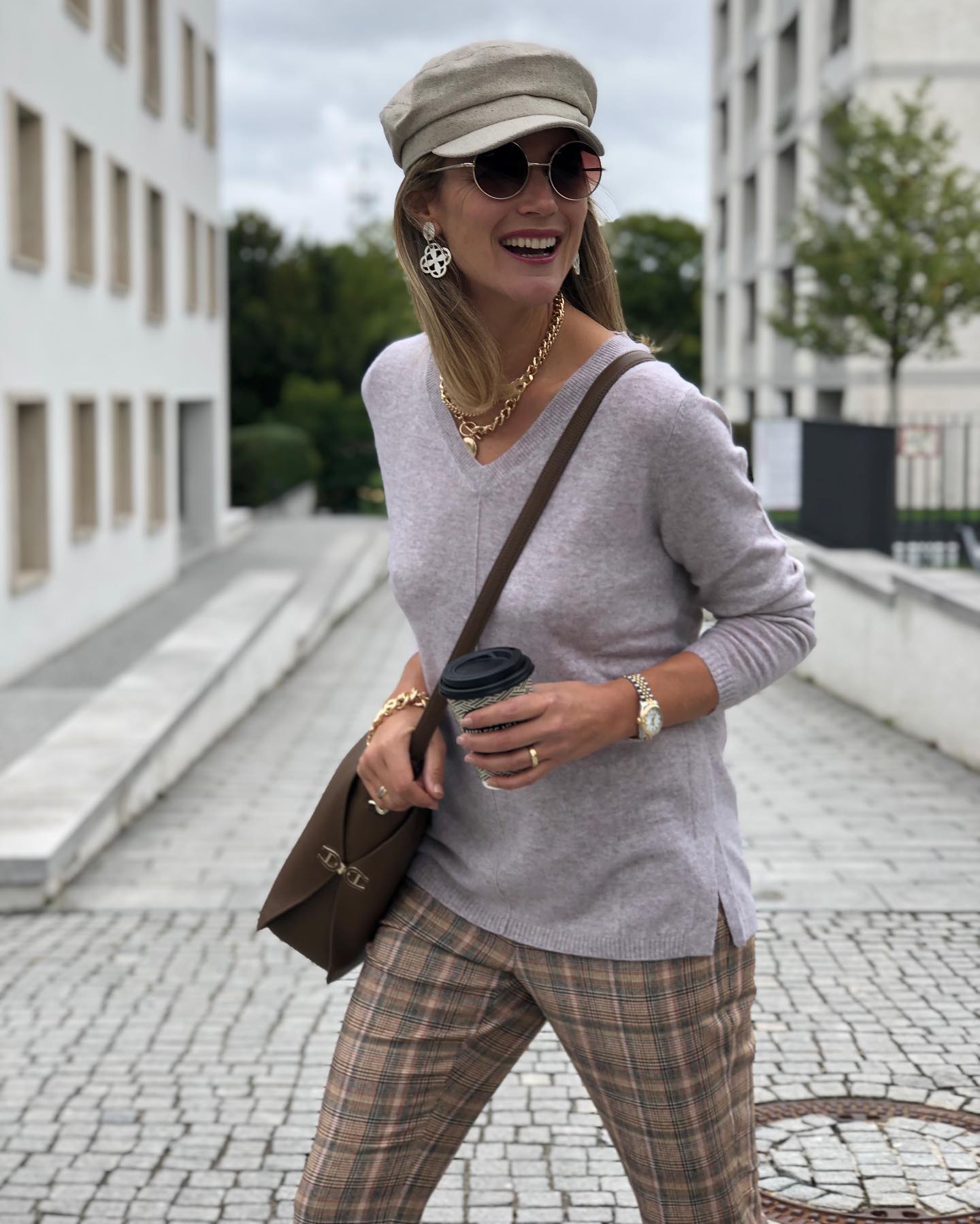 Overall, you can nowadays find business casual sweaters of all shades and materials so that every lady can pick something suitable. It is really hard to imagine a wardrobe without such items, especially in the regions where the weather is not always warm and sunny.
Romantic and Elegant Look with a Suit Skirt
What is the first thing you imagine when discussing business casual for women? Of course, a suit with a skirt and a corresponding jacket! Such clothes have been at the peak of their popularity in the late 50s. Everything is cyclical, so now, this fashion is back!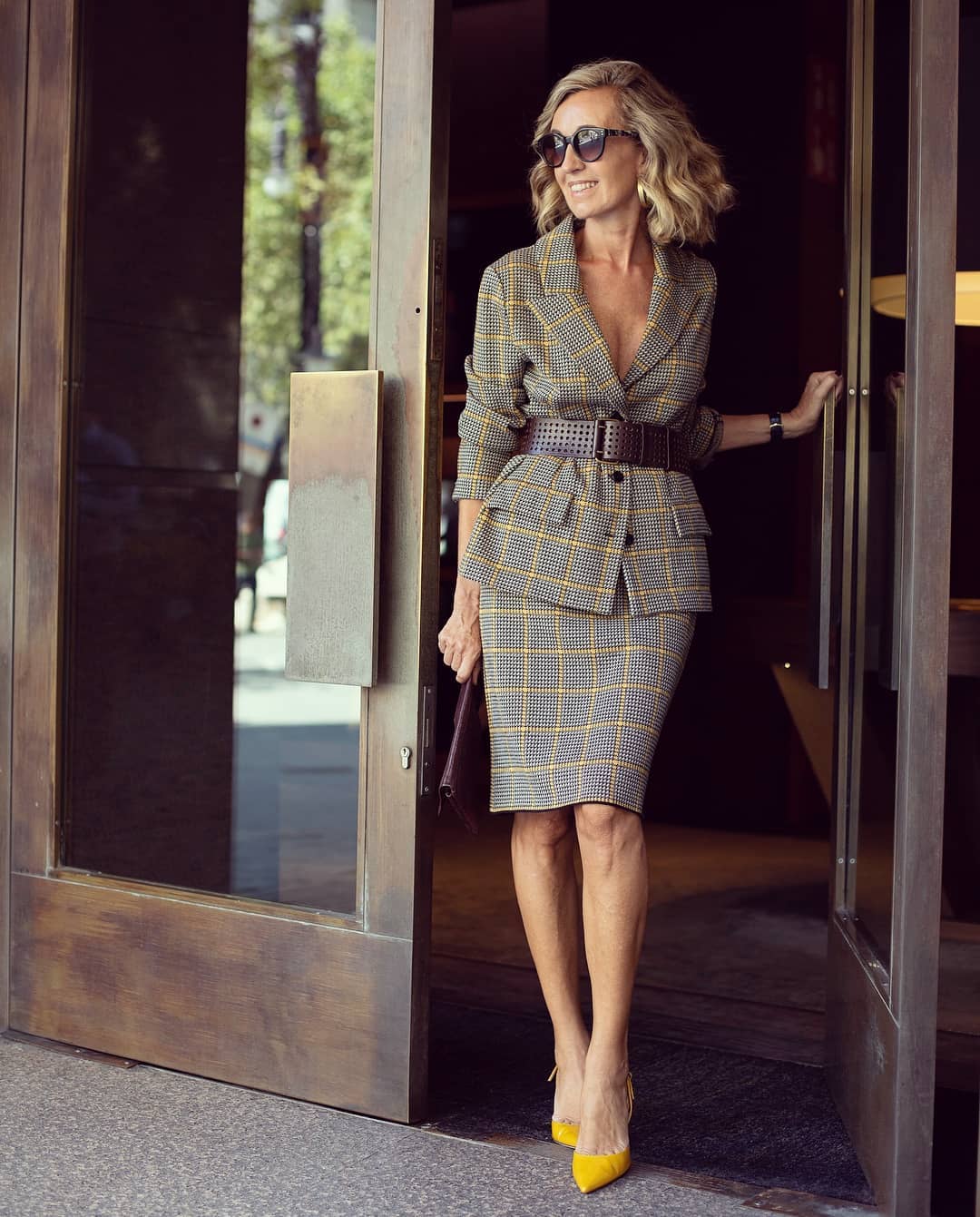 via @donele_outfits
Different brands in varied categories now provide a huge selection of such suits of all materials and shades. If the dress code in your office is not strict and allows wearing multicolored clothing, feel free to pick bright colors. For instance, the Pantone Institute recommends lavender, deep blue, olive, trendy pink, and cyan.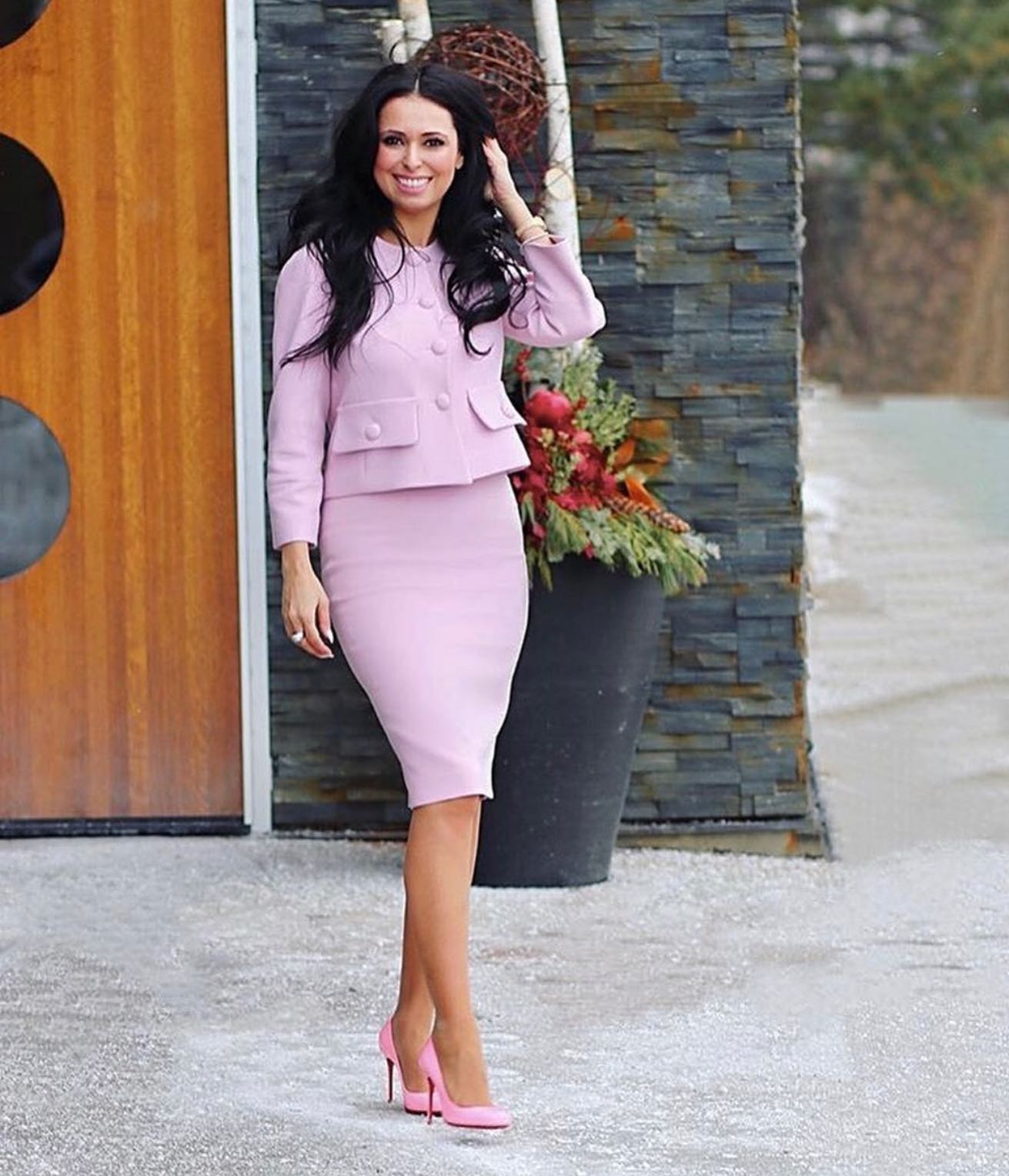 via @ceowardrobe
The suit style may also vary. A knee-length skirt and a slightly cropped jacket are considered classic. However, oversize is in fashion, and you can also find men's cut jackets that look very stylish. Those who want to highlight their curves should better choose a suit with a belt, making your shape more feminine and elegant.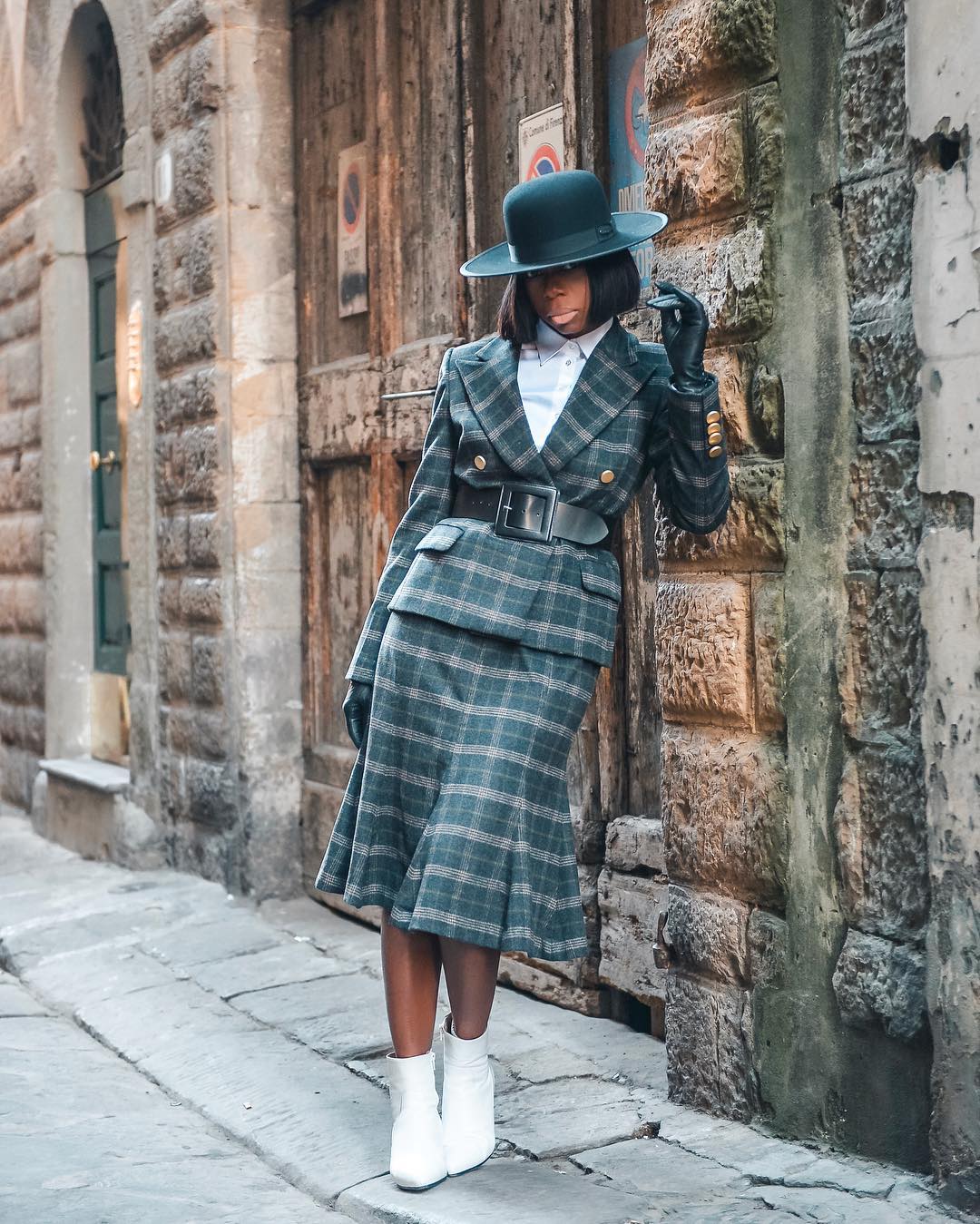 via @s4de_u
A dress shirt is a perfect complement to the suit. Make sure to choose one that has a suitable color and style. If you are not planning to take off the jacket, you can also get a crop top. But keep in mind that if you feel hot, staying in a crop top in an office is not a great idea for any work outfit.
Bright Blouses Are the Must in Your Office Wardrobe
A bright accent in a business style is a perfect option for women who like to attract attention even in the office or during official meetings. A casual blouse is a must in every lady's wardrobe, but it's up to you to decide the color. It doesn't matter whether you choose a dark blue or a purple work top – the most important point is to make sure it fits your clothes properly. It is one of the most common office-appropriate wardrobe elements.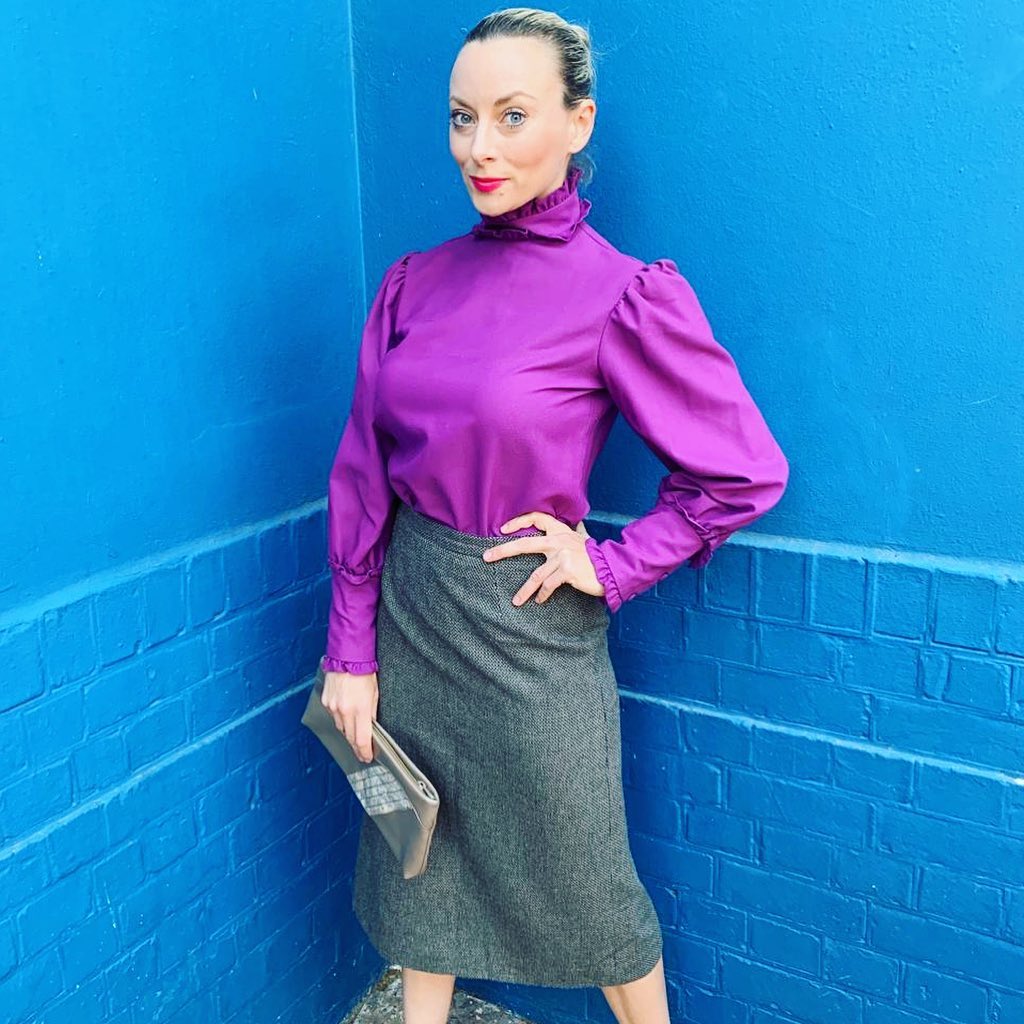 via @frockafeather
You should properly analyze your wardrobe and go shopping only after this procedure to select the best things. The secret of perfectly worn ladies is that they form a basic set of clothes that can be combined. And, of course, you can hardly imagine a classic office look without a casual blouse or a business casual dress.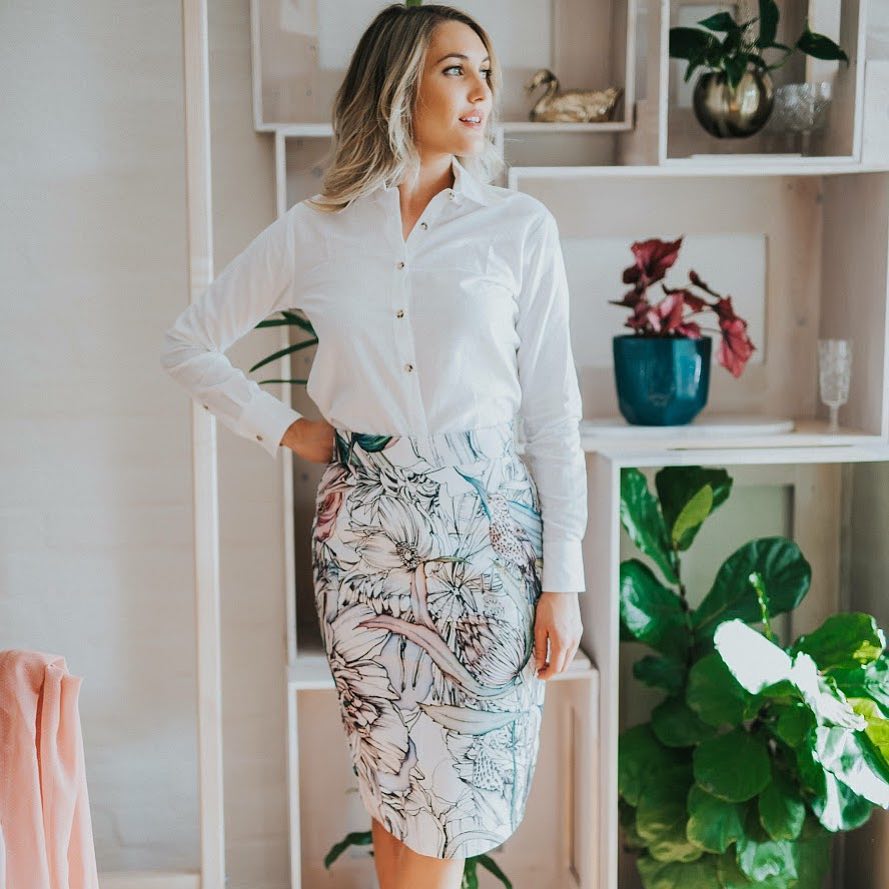 via @the_shirt_muse
If you want to make your image more exciting and unusual, pick a striped blouse of your favorite colors. The business casual tops selection is enormous so that each lady will find something suitable for her dress code.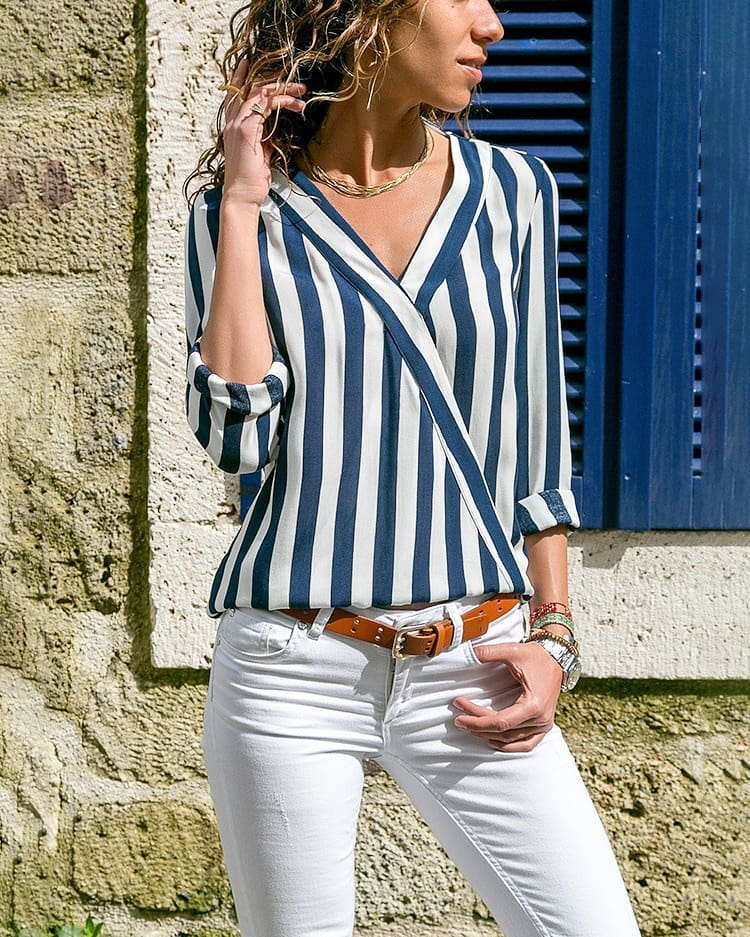 via @seebee.cc
Comfortable Shoes: Best Options for an Office Day
Business casual shoes are not only a stylish element – picking a proper pair guarantees your comfort and, therefore, health. If before, high heels were a must in most companies and women had to spend hours in uncomfortable shoes, now the situation has changed. It is possible to wear flat shoes and look fantastic without harming your feet in most cases.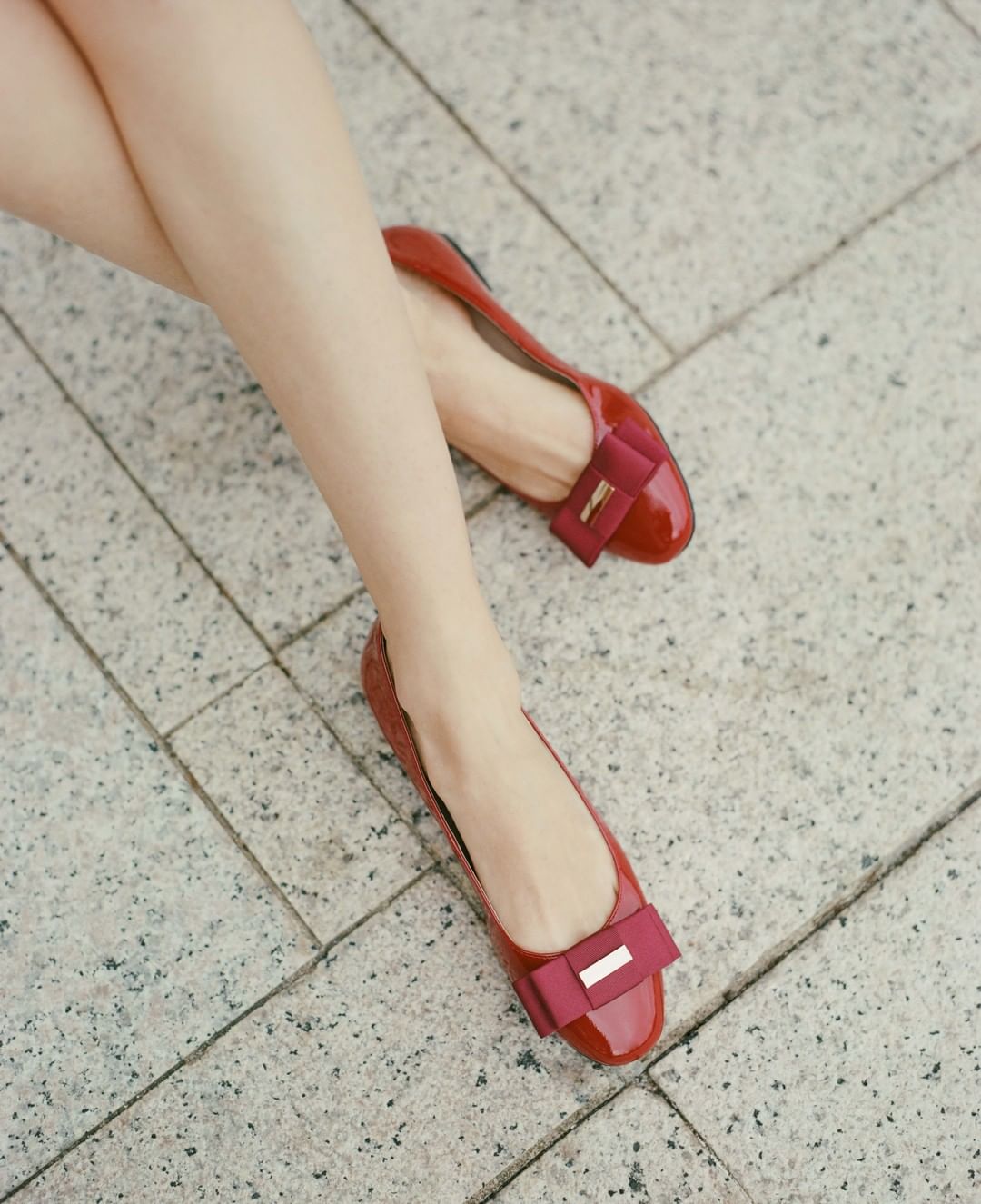 via @maudfrizon
The most significant point is to pick office-appropriate footwear which will suit your clothes and won't cause any discomfort. While some ladies feel great after spending ten hours on high heels, it's real suffering for others. Don't torture yourself and pick comfy office shoes!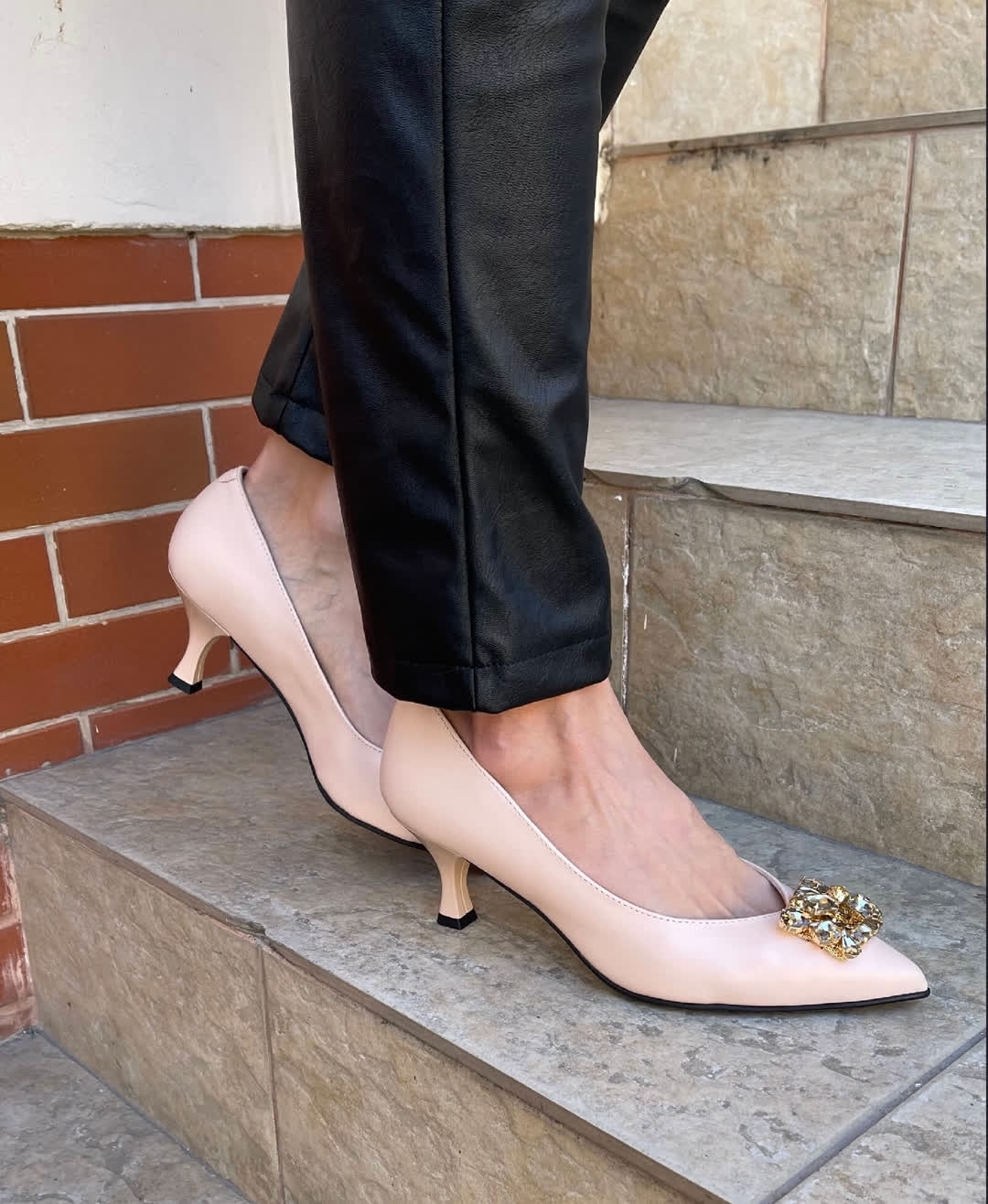 via @passo_fino
There are no strict rules concerning this point in most companies, so casual shoes are a great option. However, it's better not to wear trainers to the office since a classic dress code doesn't imply it.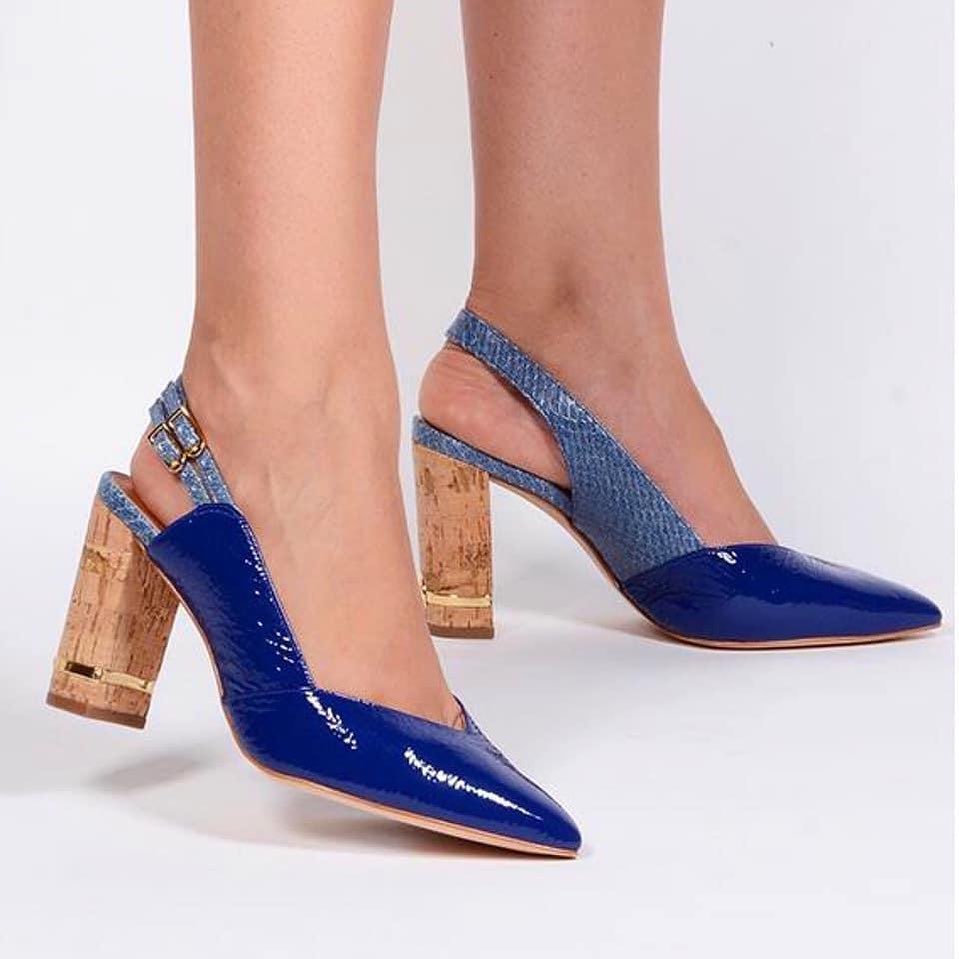 via @zuikertuinmall
Colorful Dress Code with Pleated Skirts
Despite being a little childish wardrobe element, pleated skirt has been quickly gaining popularity. Classic models imply maxi skirt lengths of different colors, providing their owner with a romantic and nice look. You can perfectly combine such things with light blouses with floral prints. It is worth noting that this skirt is a summer business casual attire since you'll feel cold wearing it in winter.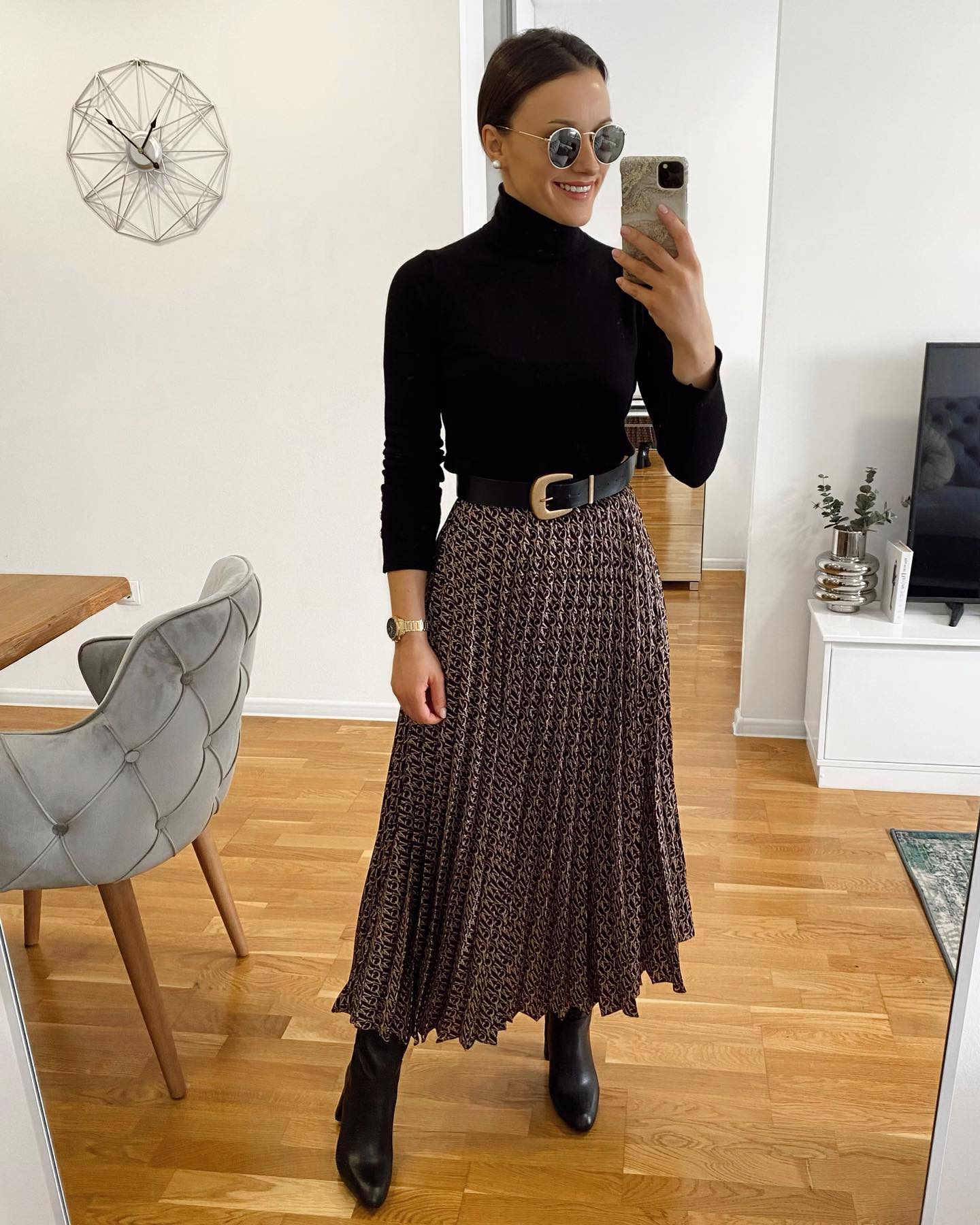 via @lovidovi_ana
Pleated skirts are also available in a mini length, but as a rule, they are not considered office-appropriate clothes. However, it all depends on the conditions and rules in your company. Business casual dress code usually implies a laconic and discreet style, and skirts are the most suitable for an elegant look. You can also combine it with other casual clothes, such as boots, and a leather or even denim jacket, to make your image more brutal.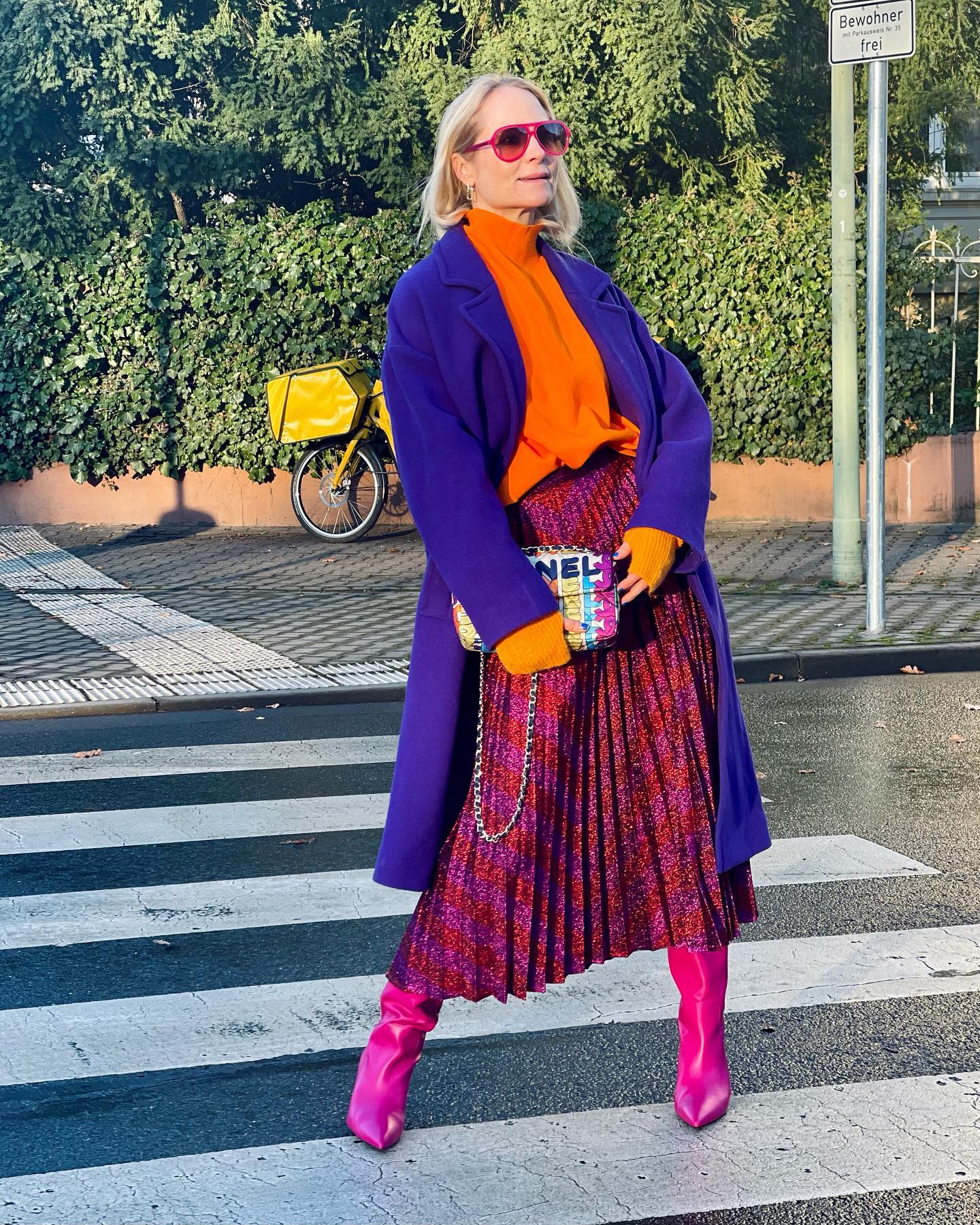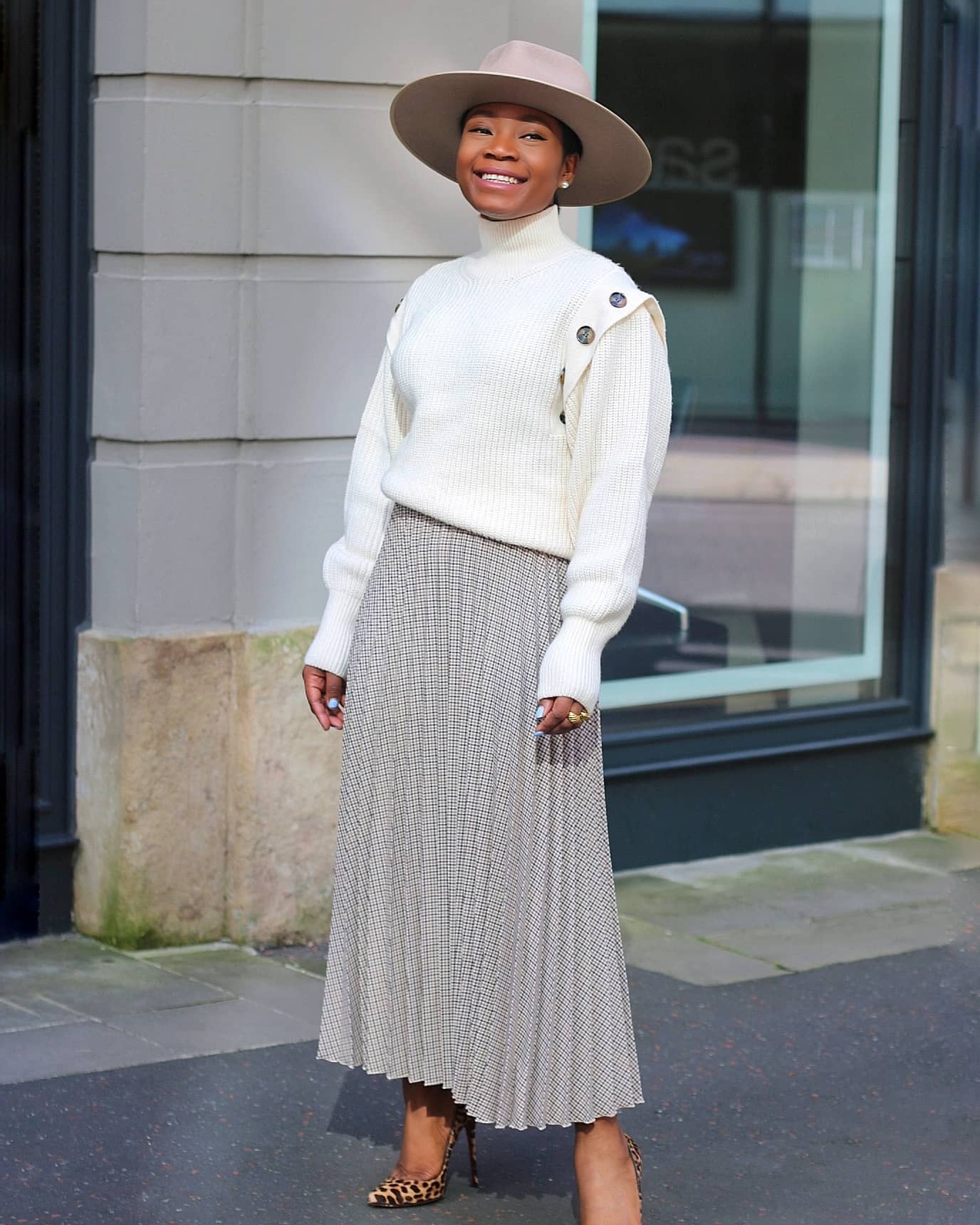 via @edaowofashion
Multipurpose Jacket Suiting all Occasions
It is hard to imagine an office wardrobe without a jacket, and this clothing element is equally common among men and women. However, you shouldn't limit yourself just to a classic black fitted blazer, which has already become a thing of the past. The diversity of styles is now enormous, and fashion gurus recommend considering bright jackets, adding an accent element to your look.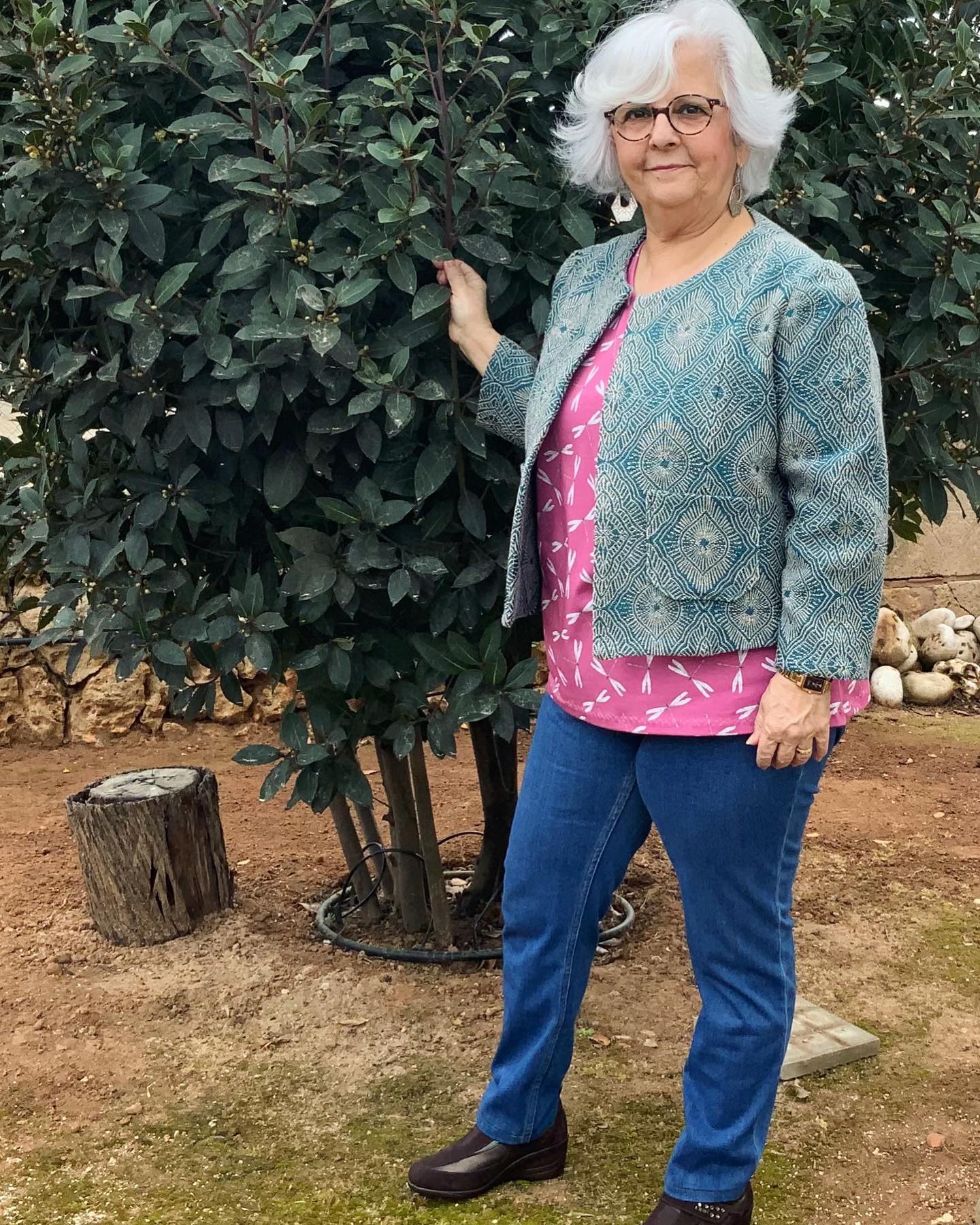 via @ivl_hca
Long jackets for the office environment are now trendy, even among those who have never had any dress code. You can combine them with jeans, classic trousers, and dresses. The only thing you should remember is that ordering a jacket on the Internet is not the best idea since you should put it on to check whether it fits you.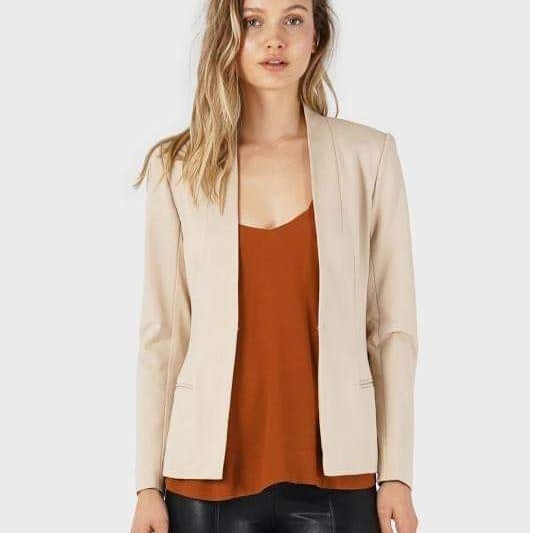 Have you ever thought about how to dress professionally? We guarantee that a basic jacket will become an irreplaceable, versatile item suitable for many occasions. Wear a T-shirt under the jacket and get a great basic image that can be complemented by some trendy accessories. Such a simple but attractive look is suitable for a business conference or just for a normal day in the office.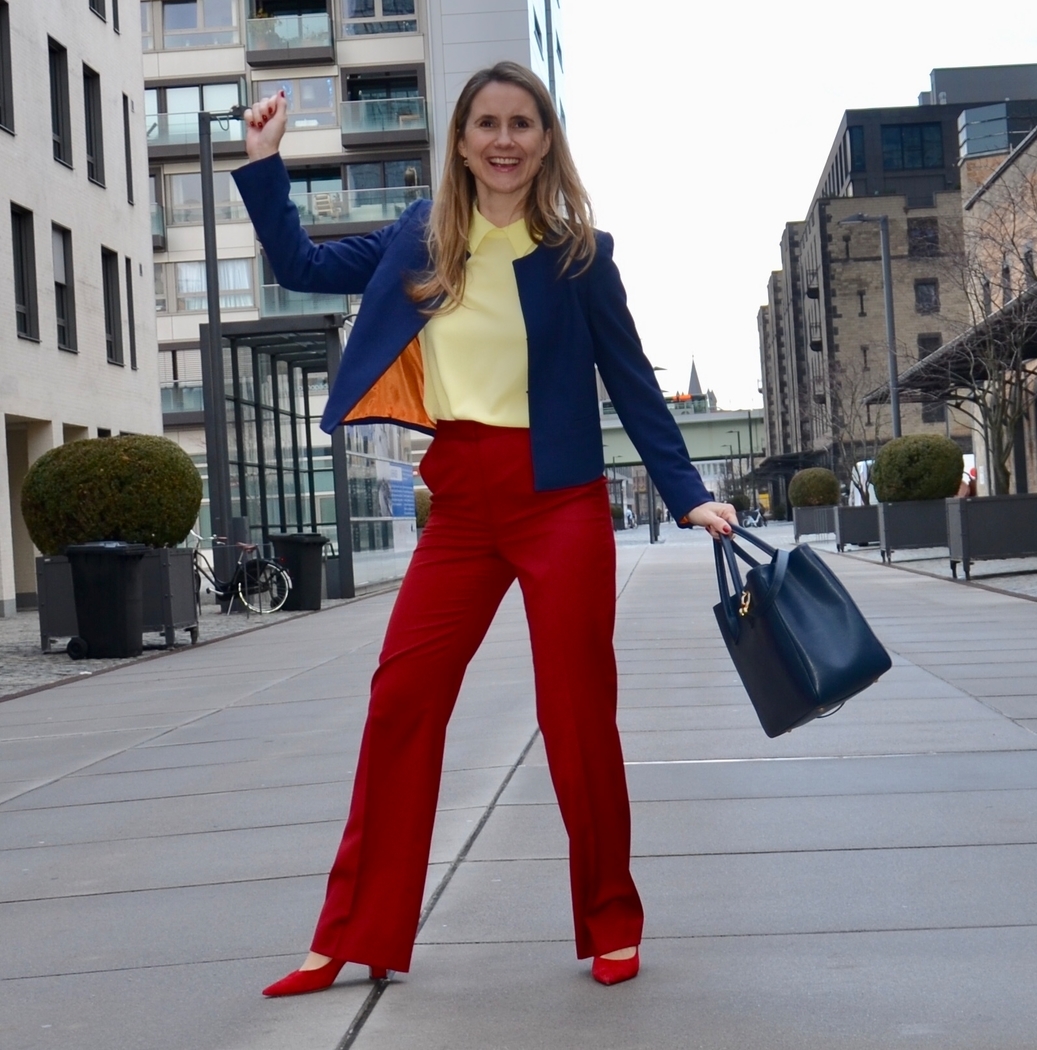 via @stylesforwork
Top Secrets of a Perfect Business Casual Look in 2022
Minimalism is now in fashion, so most women strive to look simple but elegant and attractive. The casual business style for women also supports this trend, and the basic dress code in modern companies is not as strict as it was before. Some simple rules will help you look fantastic without any discomfort in the office:
You shouldn't combine too many colors. The best option is to choose clothes of pastel shades and add some colorful accents, such as bags or jewelry to your work clothes.
Choose quality over quantity. It is better to buy one expensive sweater and combine it with different modern corporate looks than get ten cheap ones, which won't be attractive after the first wash.
Do not be afraid to experiment. Mix and match! For instance, jeans and leather pants are already considered a part of a classic dress code, allowed in most companies.
It's better not to have too many accessories. If you choose a monochrome look, add one bright detail, for instance, a bag, shoes, or scarf to your business casual wear.
Many women have faced the problem when the wardrobe is full, but there is nothing to wear. Forming a basic set of clothes is essential to avoid such situations. A capsule wardrobe usually consists of dress pants, classic jeans, shirts, and jackets. Moreover, you shouldn't forget about comfortable shoes and some stylish accessories to highlight your personality.