You have been thinking of getting bangs, but are unsure if they will look good on you. Bangs can look gorgeous on everyone if they pick the right type. Choosing a suitable fringe can help you highlight your facial features beautifully.
Here are 20 different types of bangs for every hair texture and length. Whether you have short, long, thick, or thin hair, you will find the best fringe type today!
Attractive Curtain Bangs
People with fine, long, and straight hair will love curtain bangs. They are also famous as face-framing bangs and have been trending for the last few years. These flattering fringes are split open at the middle of your forehead just like a curtain and give a fuller look to your front hair.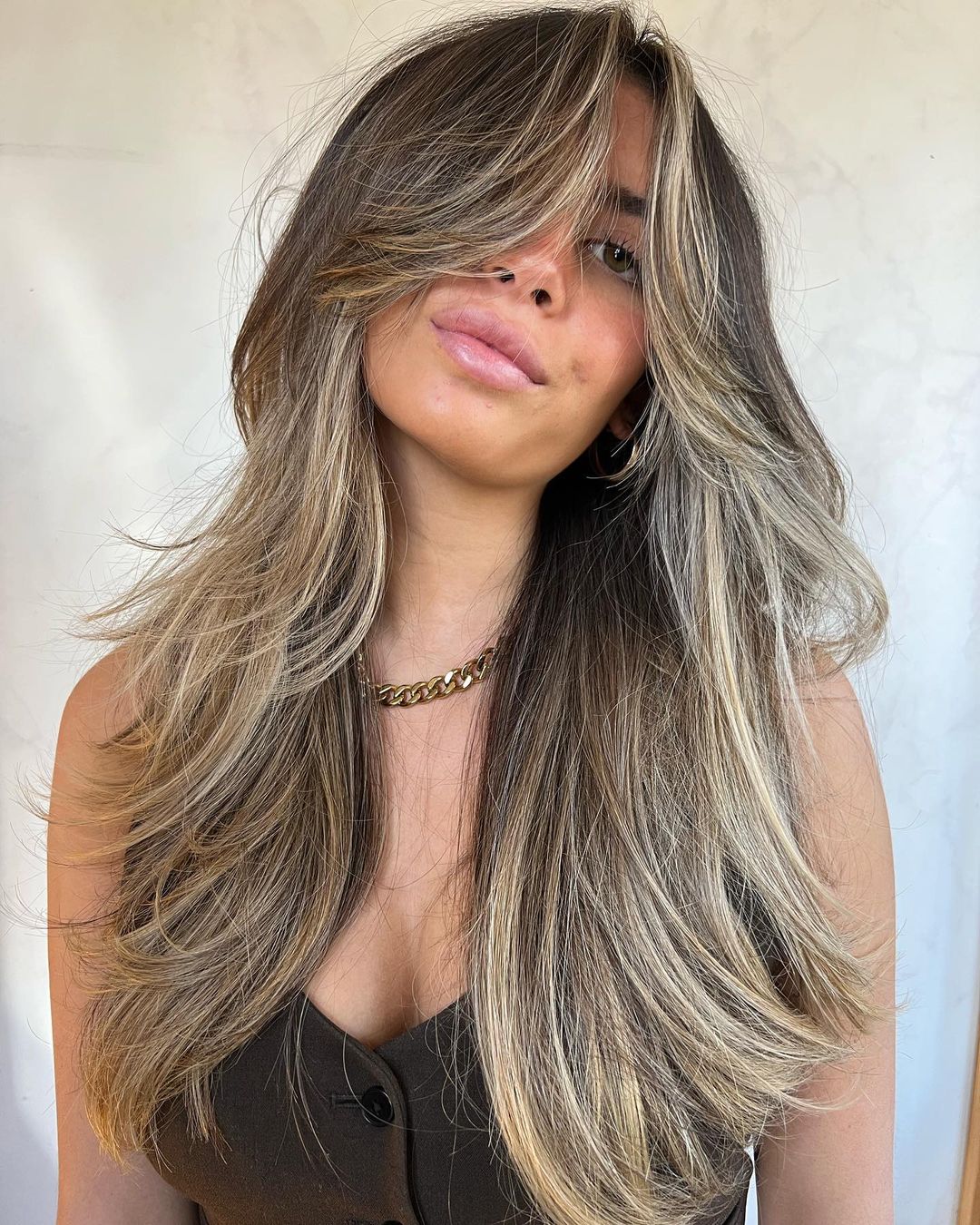 Adorable Wispy Bangs
Wispy bangs are a lovely variation of blunt bangs that look fantastic on people with all hair lengths and types. Being fine and light fringes, they promise a softer look to your overall hairstyle.
If you have a thick hair texture, you can effortlessly break up the density of hair around your face with wispy bangs. The wispy long bangs style will help you become comfortable with your new haircut.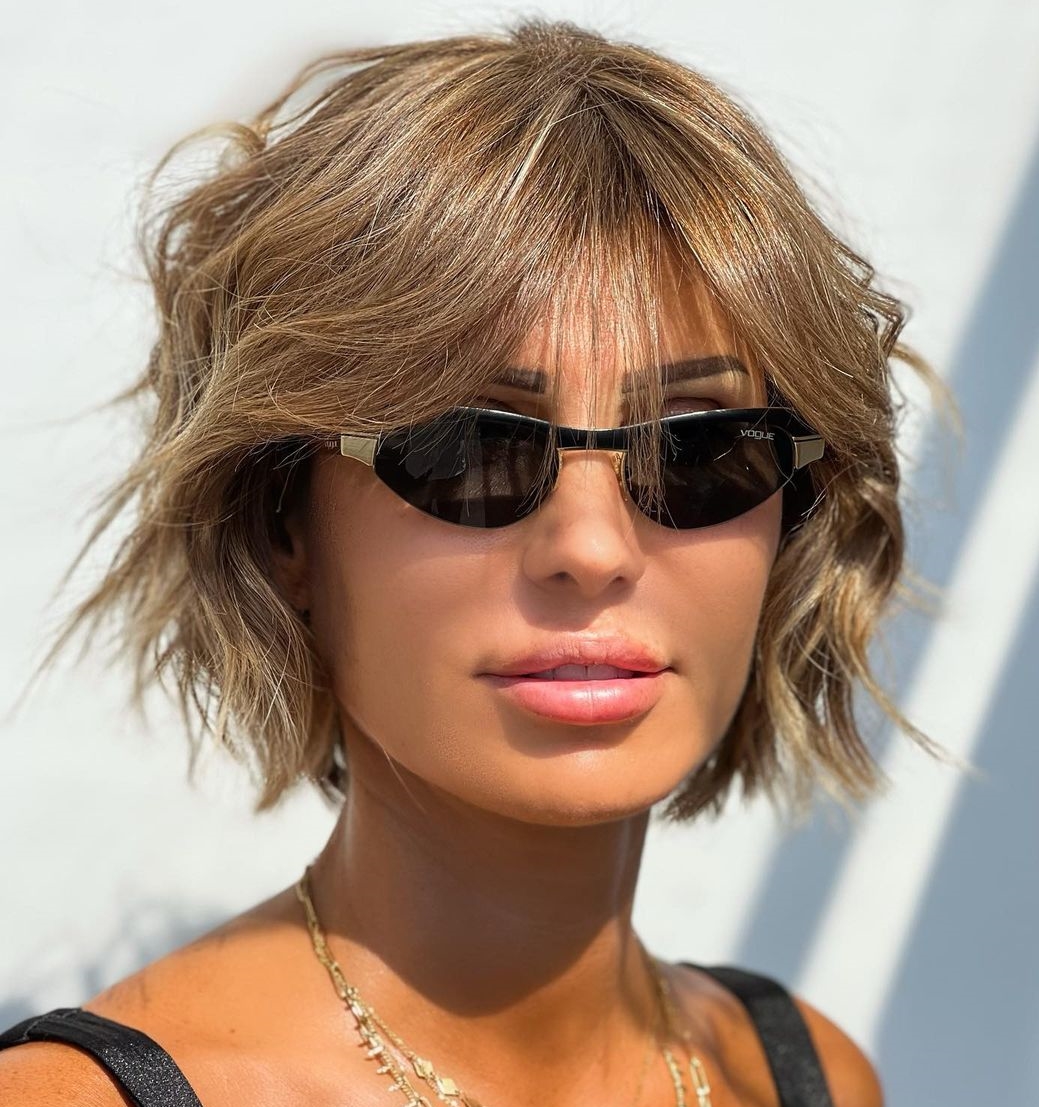 Gorgeous Arched Bangs
Arched bangs are flattering types of bangs for straight, long, and fine hair as they give them a good volume. They're snipped into an arch shape, rather than being precise blunt bangs. These soft round fringes ideally balance an oval face shape.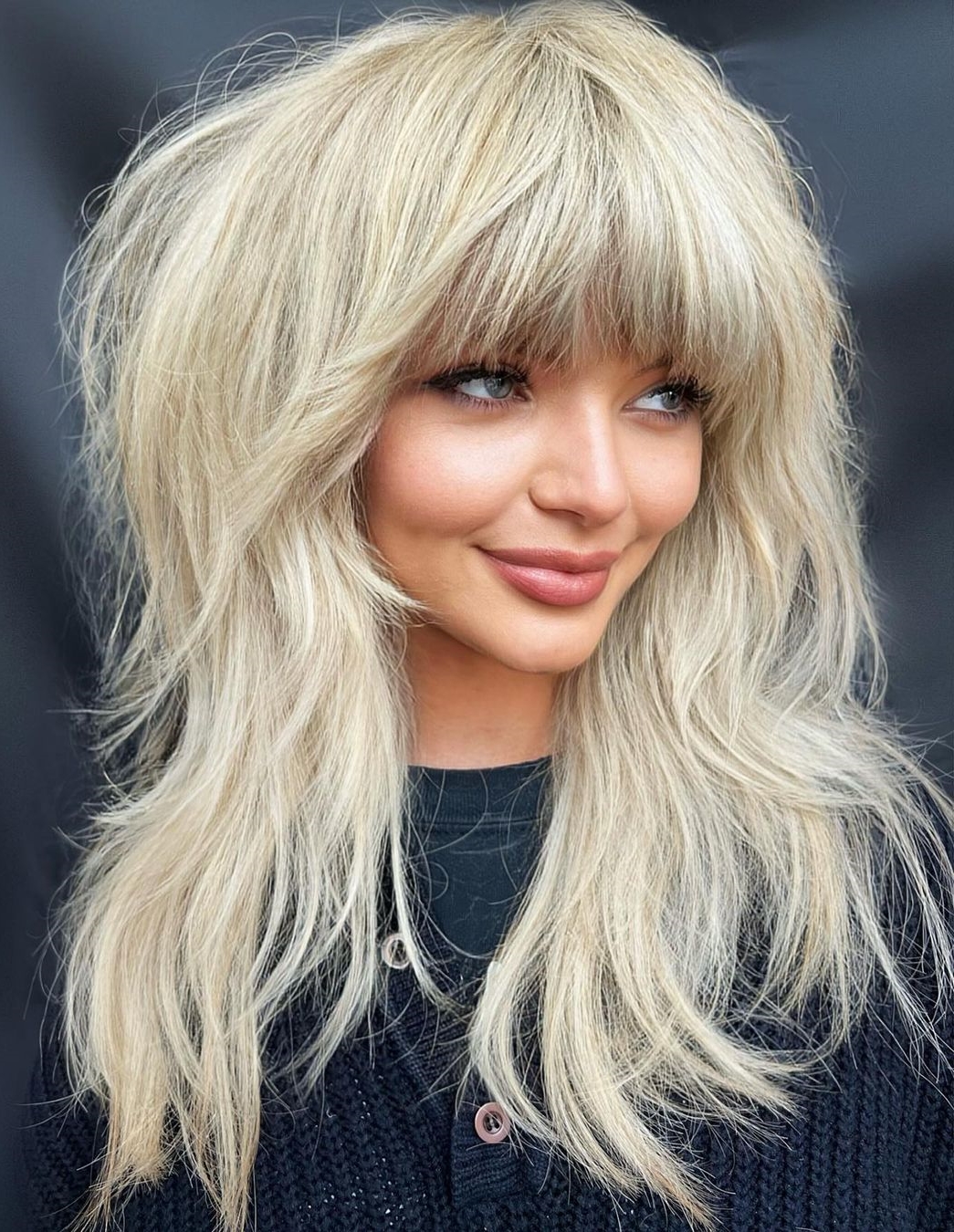 via @rachelwstylist
Beauteous Blunt Bangs
Blunt bangs work best on straight and thicker hair. They are snipped straight across your forehead and flatter different face shapes. If you have shoulder-length hair, you will love this sharp bang style even more!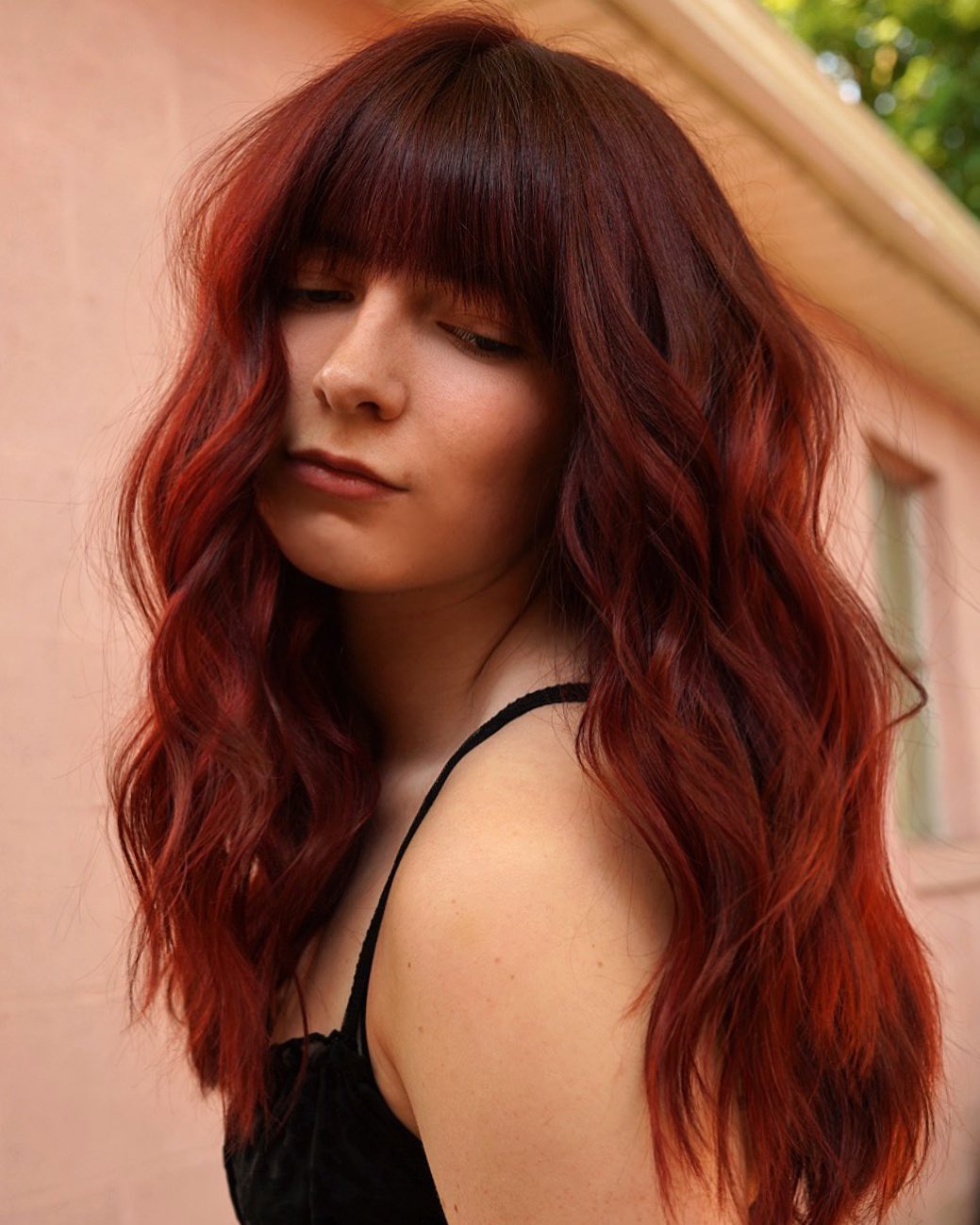 via @memmieyo
Versatile Side-Swept Bangs
Side-swept bangs or side bangs are versatile and a great way to frame your round face shape. Whether you wear long or short hairstyles, you can always rock them by side parting your hair deeply and setting them angled in a way that the longest bangs fall on the top of your cheekbones. Even if you have the most complex hair type, you can slay this bang style!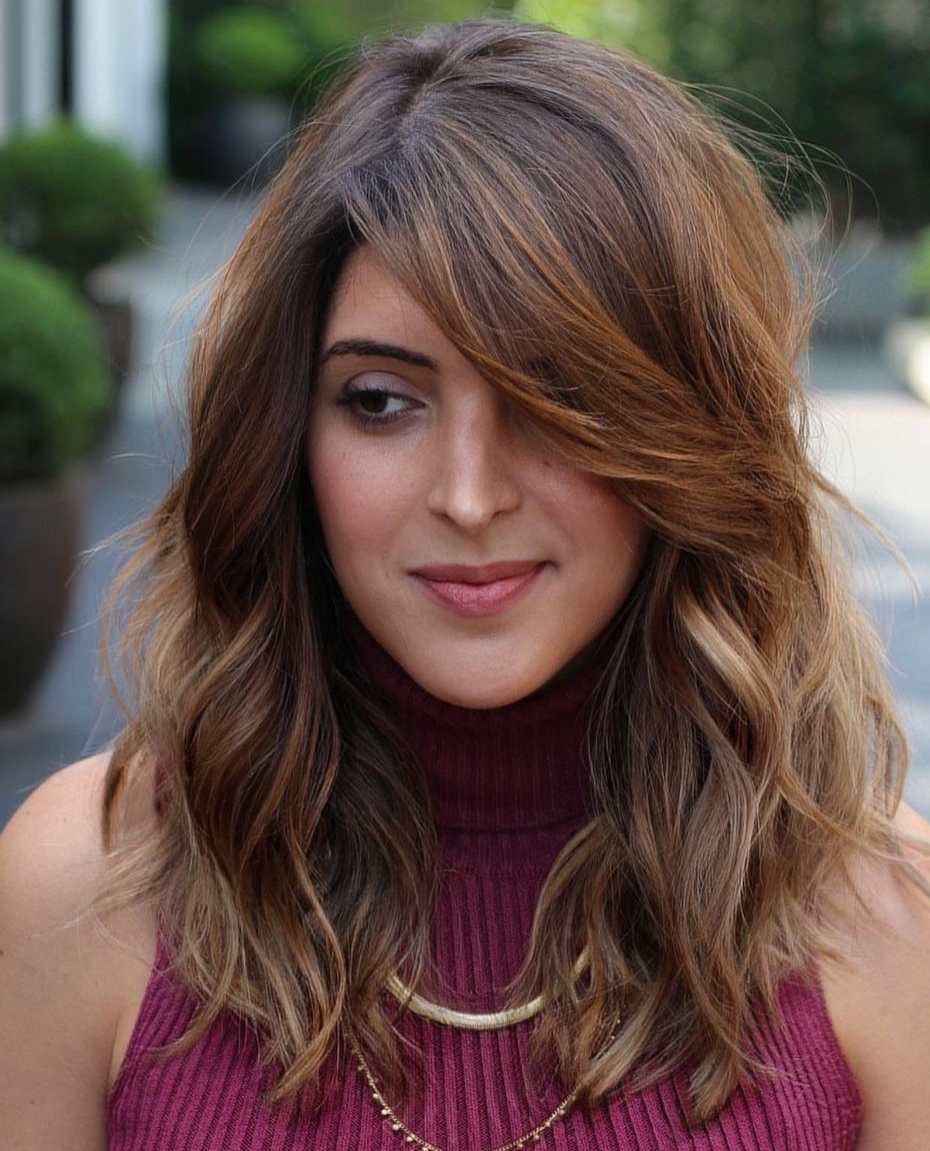 via @belximenes
Baby Bangs Look Adorable Just like a Baby!
Unlike super short bangs, baby bangs are easy-peasy to pull off anytime! They need some maintenance, but the outcome is worth it. They will add some glamour to your overall look while taking down attention from your fine, straight hair texture.
No matter how long your hair is, you can pleasingly carry this bang style. Baby bangs with a short bob cut look highly adorable – do try it out!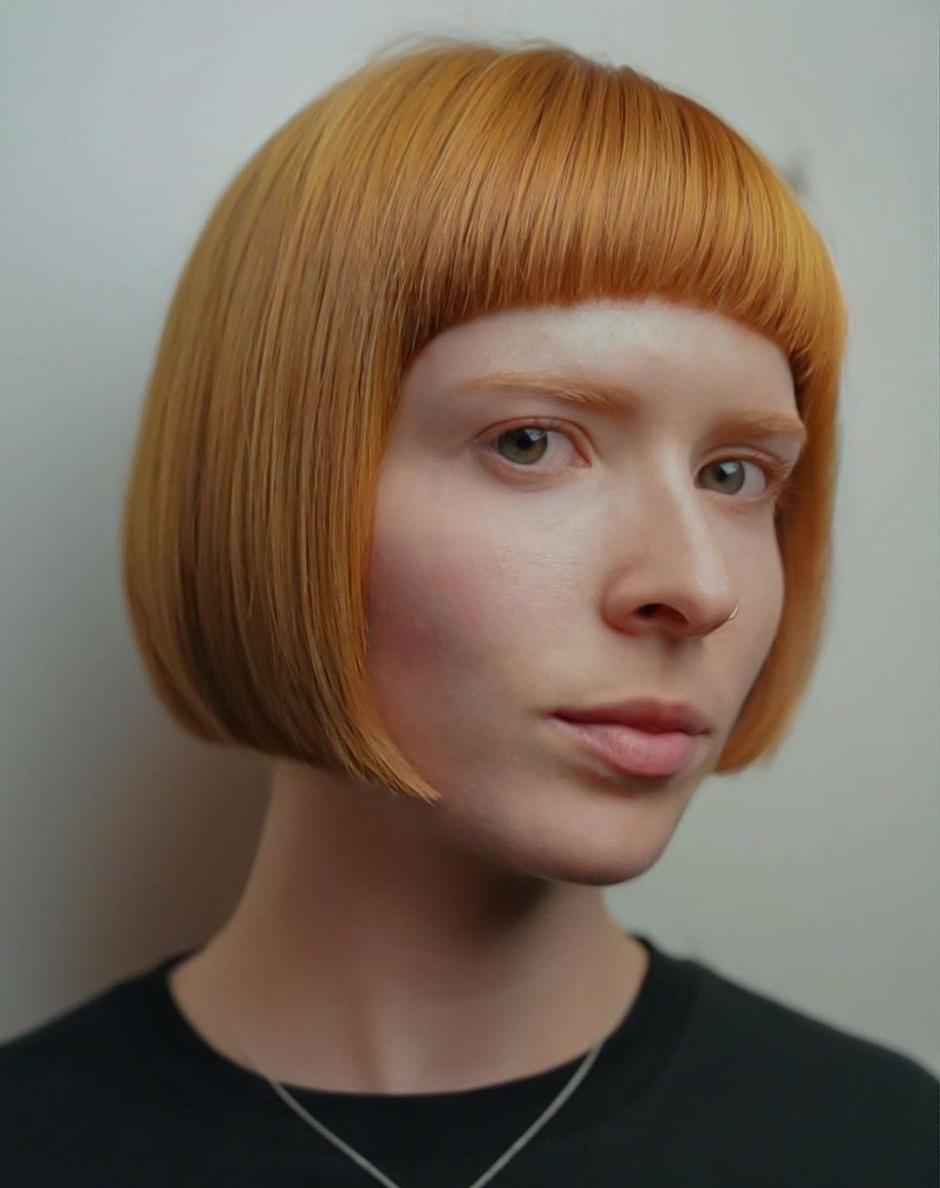 via @joeprofita
Pleasing Layered Bangs
Layered bangs are one of the best types of textured bangs that can instantly make your long fine tresses striking. They can be cut into different lengths and styled your way! This bang style is also famous as face-framing bangs due to the way they define the facial features of a wearer. Mostly, longer and thick bangs are snipped at a gradual angle so they can blend into the main hair section.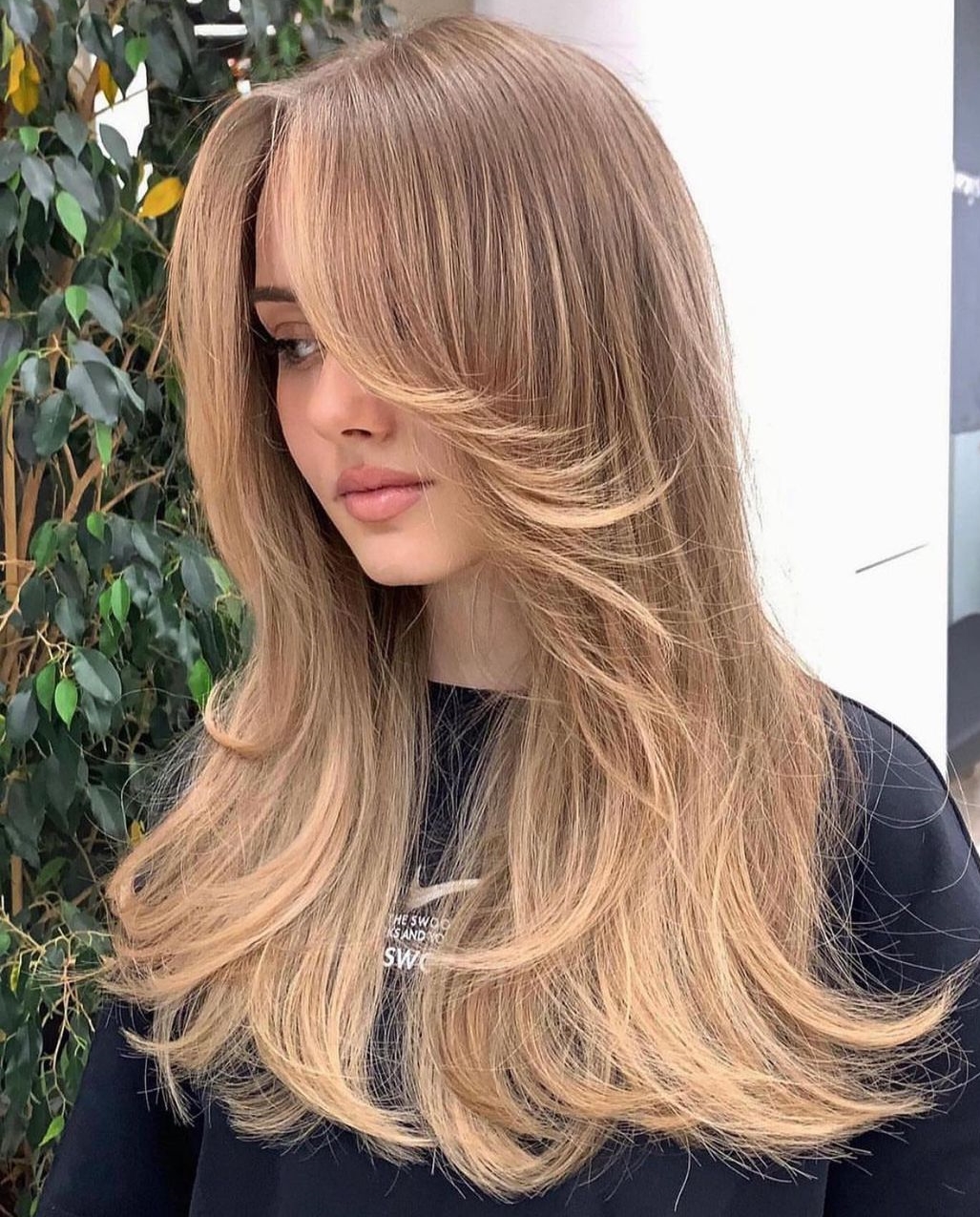 via @samedozturk7
Cute Curly Bangs
Wavy or curly bangs are not a real bang style – they're more about the texture of the wearer's hair. They are great for curly hair of any length. People having wavy hair with a fringe look different than those having straight hair with fringes. These bangs can be any length but need to be cut carefully, considering your curl pattern and the desired length.
Being a curly hair person, you have to focus extra on the bang cutting process owing to the shrinking nature of your hair. Make sure your hair is fully dry before your stylist cut the bangs. Additionally, let your hairstylist help you mark the flattering level of curly waves for you!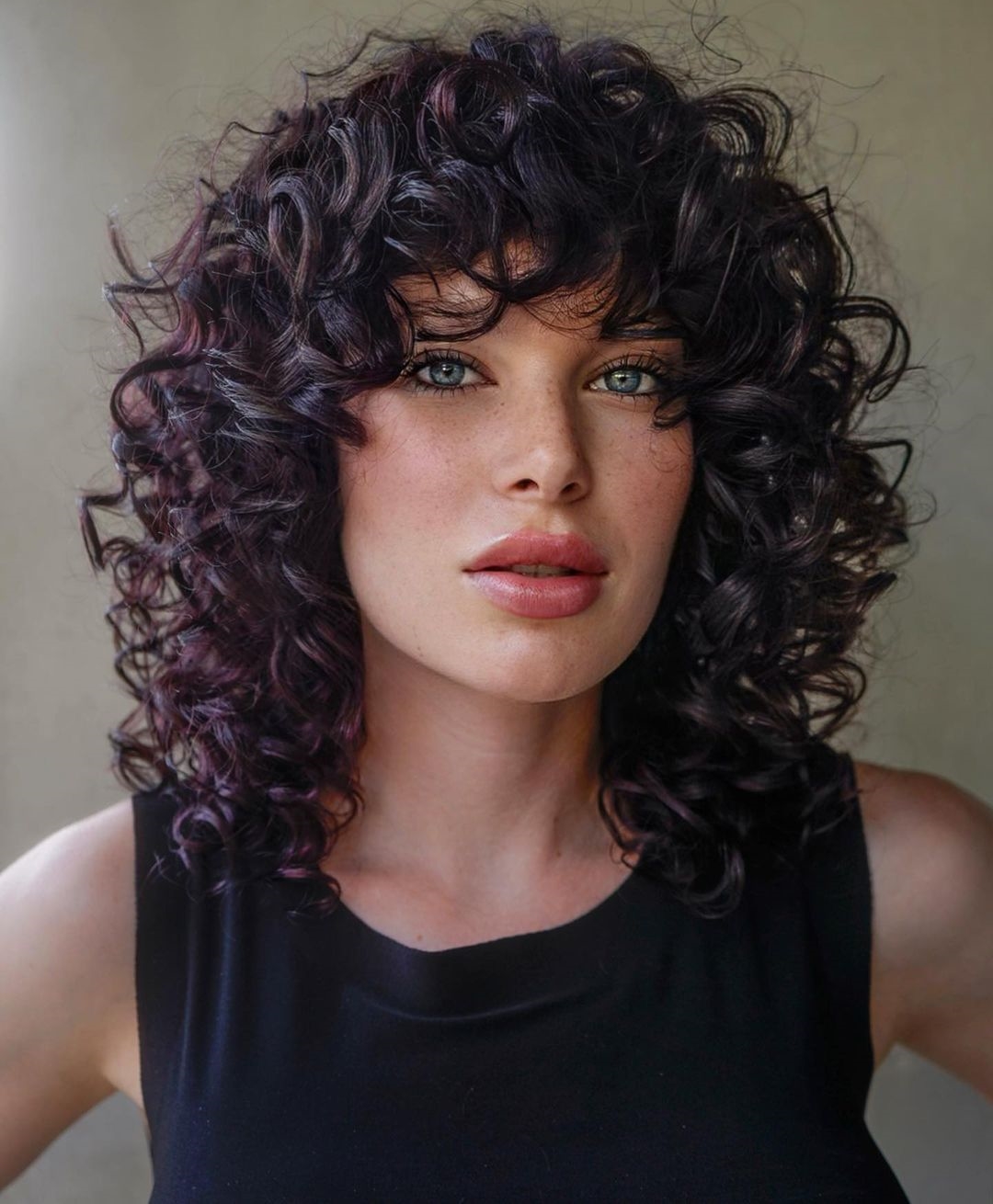 V-Shaped Bangs for Spunky Personalities
V-shaped bangs are not among the trendy types of bangs as they are preferred by very few people. Particularly, if you are inspired by gothic fashion, you will love these choppy bangs. If you have a straight hairstyle, you will be able to beautifully flaunt it.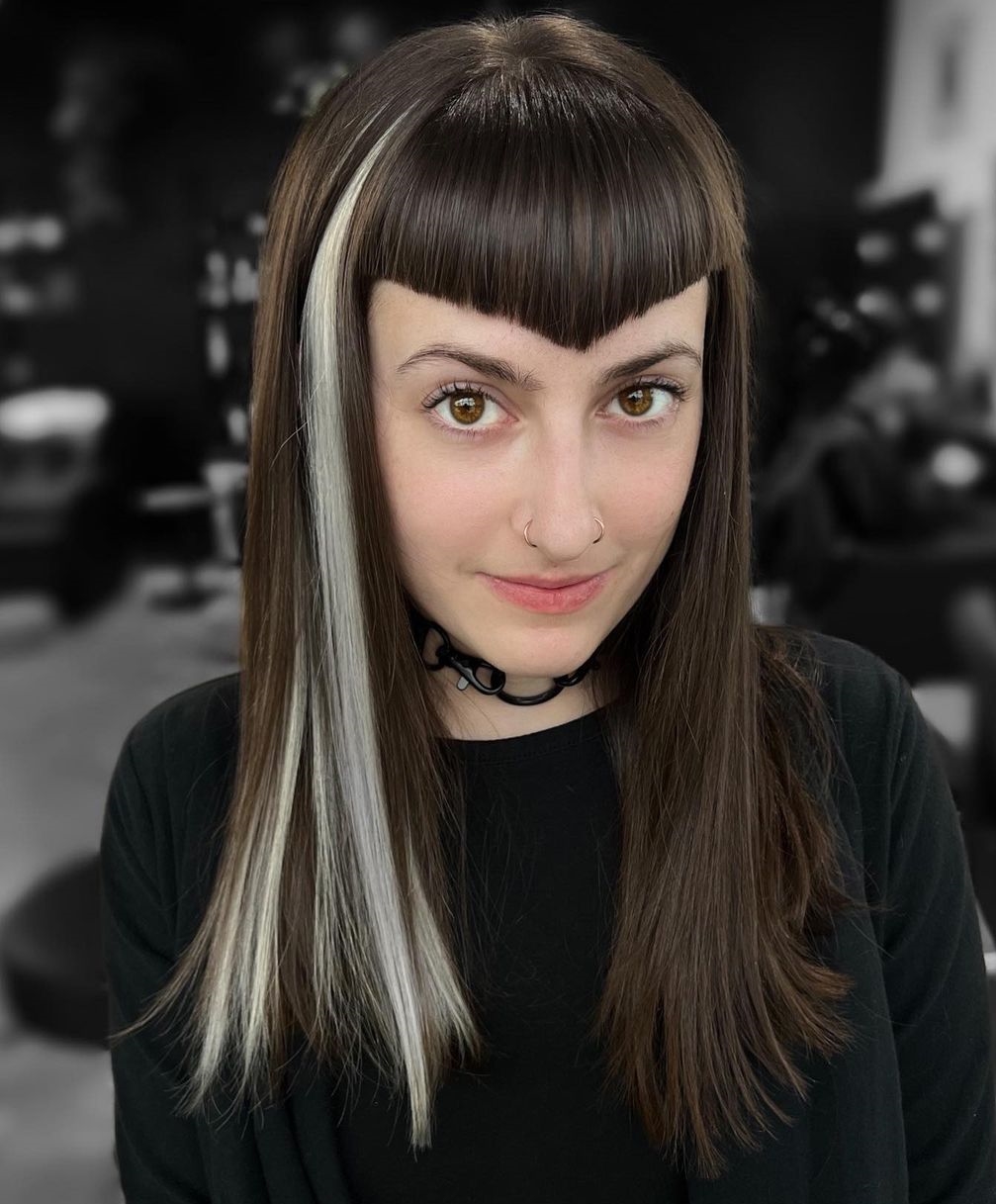 via @aaashleee
Swoop Bangs Are Never Behind the Times
Swoop bangs are a lovely side-swept bang style that is snipped at a soft angle to make it swoop across your forehead. They need to be styled properly to get that perfect rounded shape.
You can even label them as pin-up bangs as they can be tucked with bobby pins and concealed with long tresses. The swoop-long bangs for any hair length and texture are something you must try next time!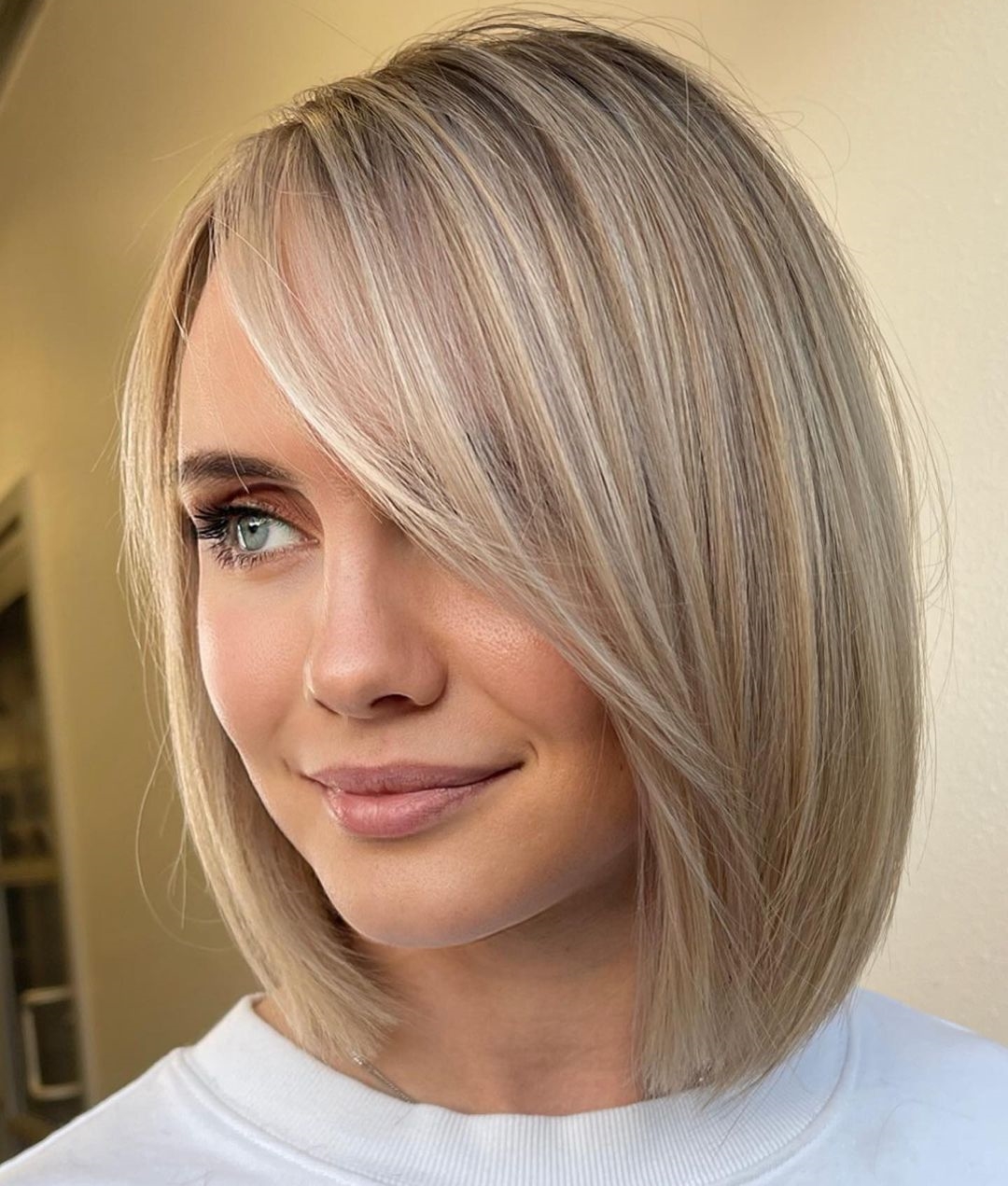 Choppy Bangs Always Look Fantastic!
Choppy layered bangs are a great pick for all hair types, lengths, and face shapes. These types of bangs feature a bit more texture than precise blunt bangs. They are typically chopped at different lengths to give you an edgy look.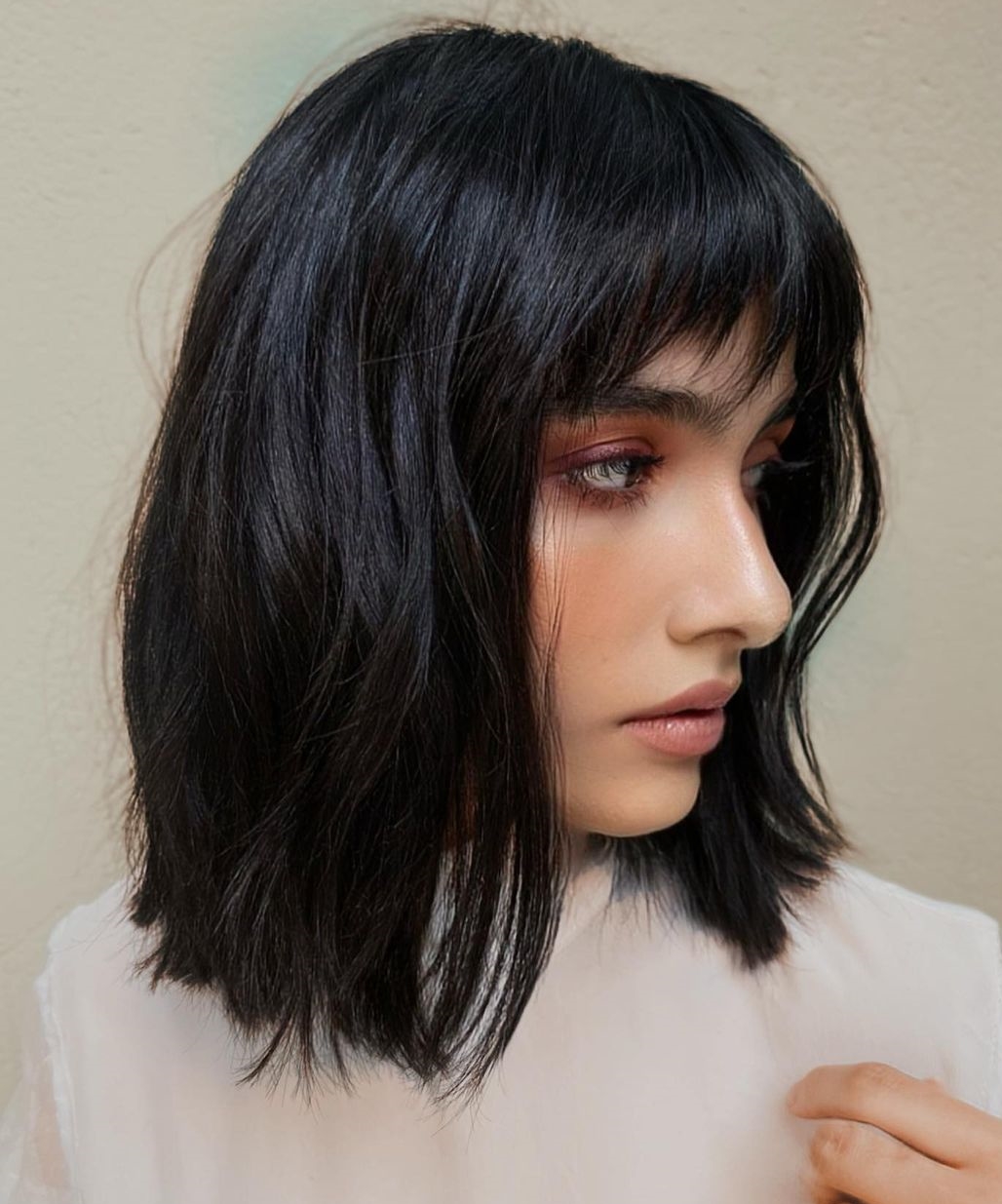 via @jhonyveiga
Timeless Wavy Bangs
For those having long wavy hair, the wavy bangs style is a superb hair fashion. Whether you have medium or short hair, you can effortlessly flaunt them with your beautiful wavy bangs.
Unlike other types of bangs that are cut straight, they need to be cut mindfully due to the naturally-wavy and thick texture of hair. Your hair stylist can help you rock this bang style!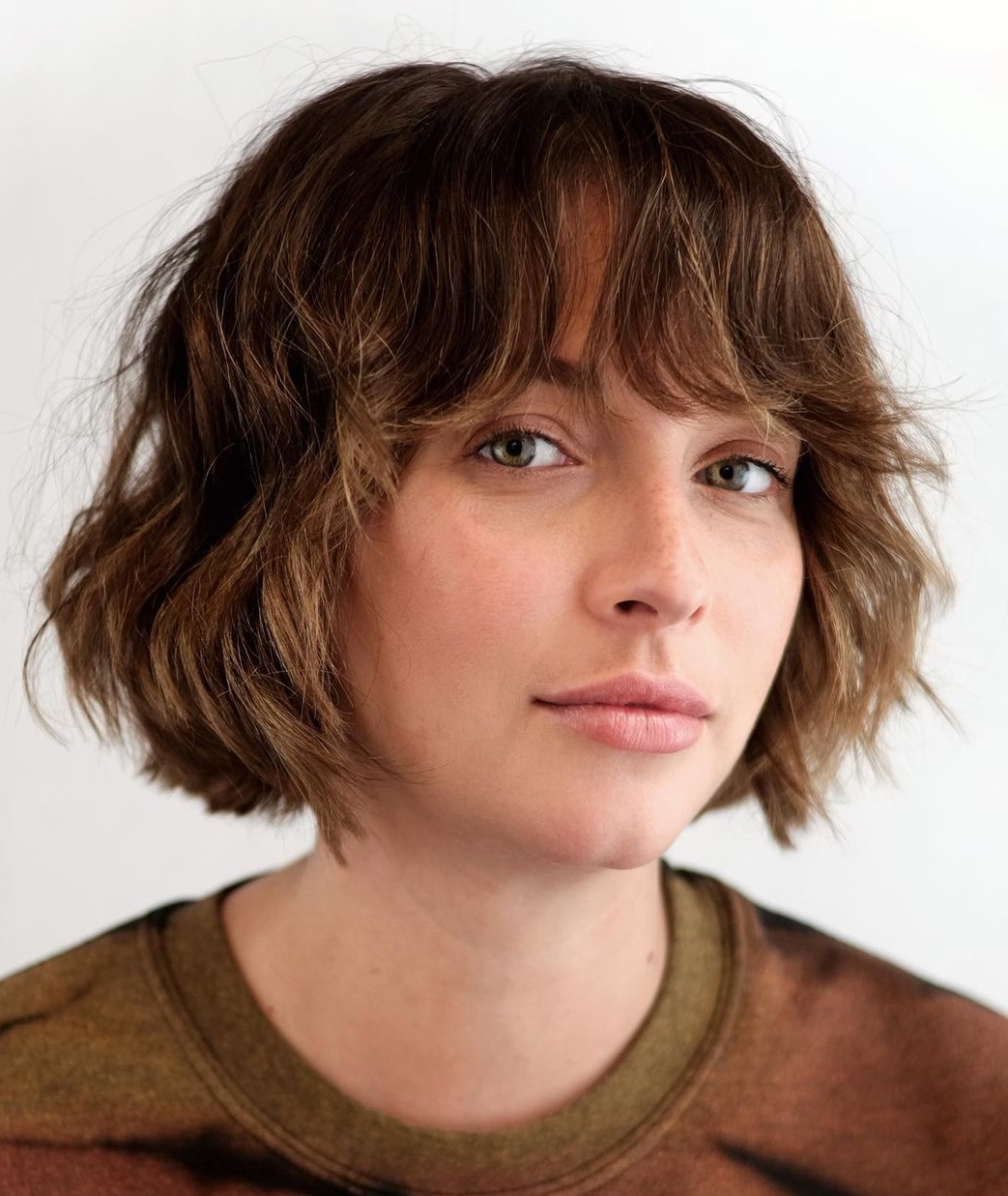 Mullet with Bangs for a Sassy Look
If you want a sassy and edgy bang style, go for mullet bangs. They are making a comeback owing to their unique shape and careless vibe.
You can envy everyone with your mullet hairstyle by having a regular cut at the front and choppy hair at the back. This shaggy mullet bang style maintains a balance between the classic and modern fashion. People with long and thick hair can slay this style nicely!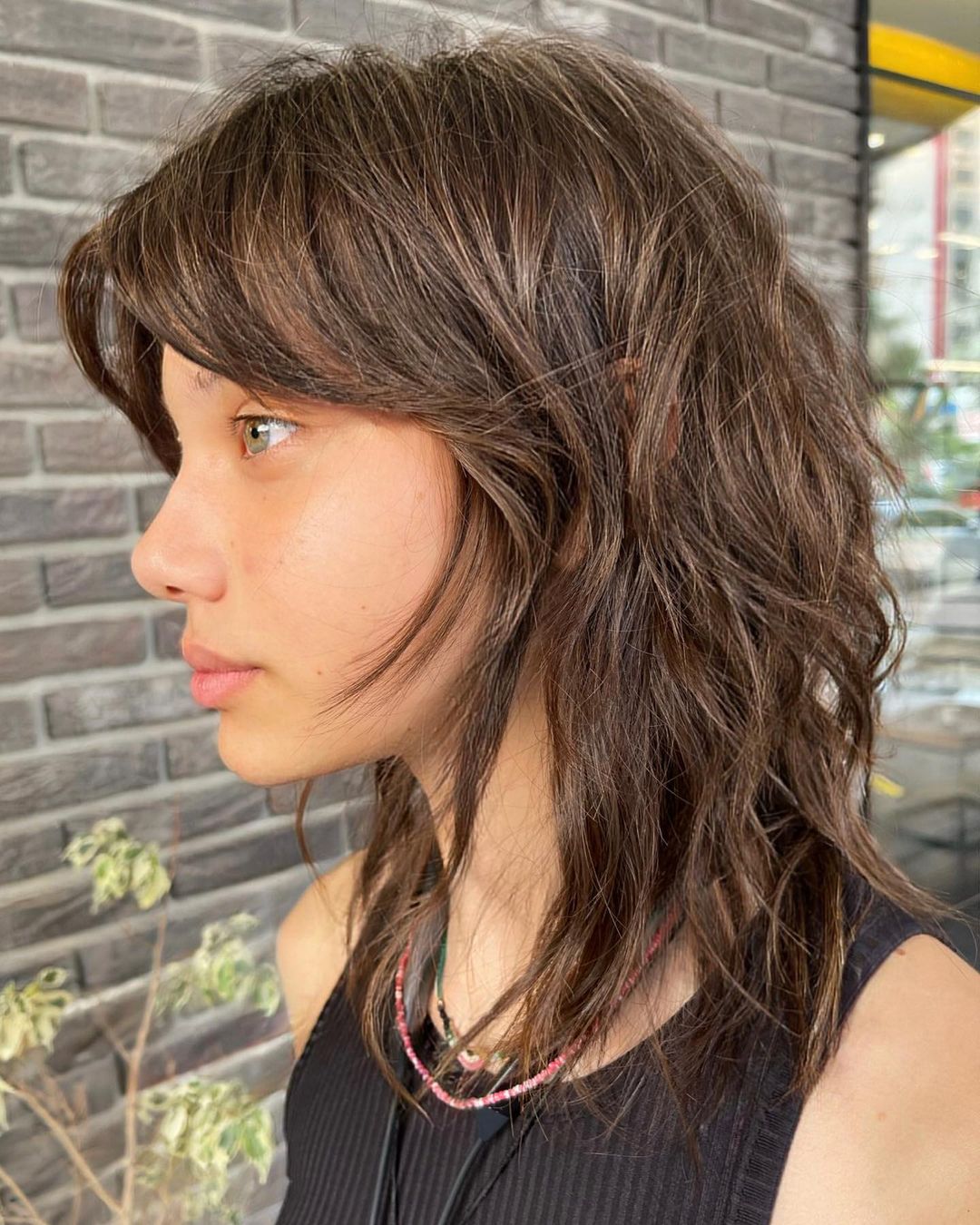 Fanciable Feathered Bangs
Feathered bangs are sometimes mistaken for curtain bangs as they look very similar. Unlike curtain bangs, they can be styled on either side. Feathered bangs with textured ends give a stunning look to your hairstyle. Professional hairstylists recommend feathered bangs for those having fine and straight hair of any length.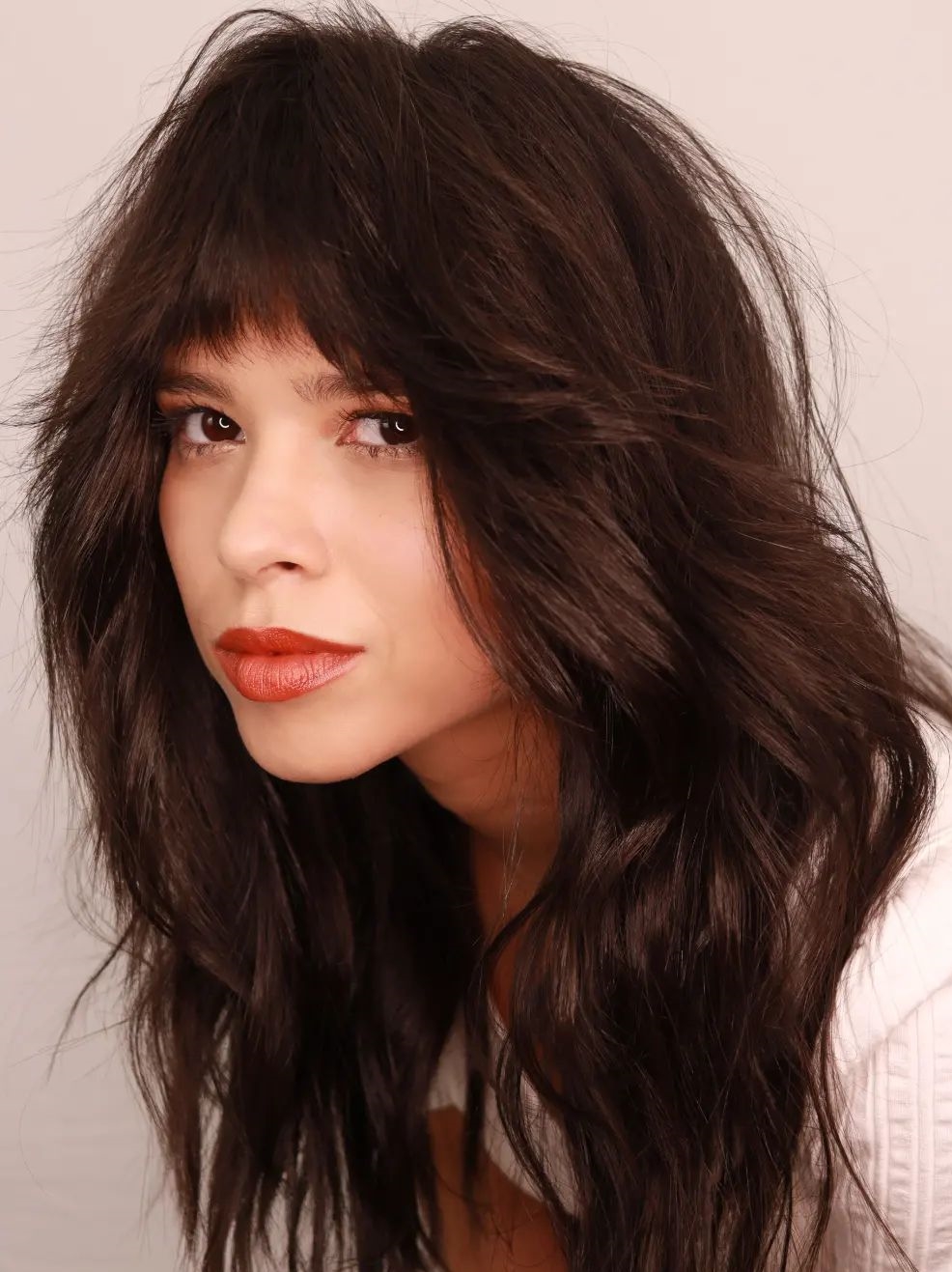 via @ruteboazhair
Micro Bangs Make You Look Cute
If you want to try a unique bang style, consider micro bangs. They are similar to baby bangs but even shorter. Ideal for round face shapes, they are cut somewhere in the middle of the forehead. With shorter bangs style like this, you can achieve a cute look! No matter what type and length your hair is, you must give this style a shot.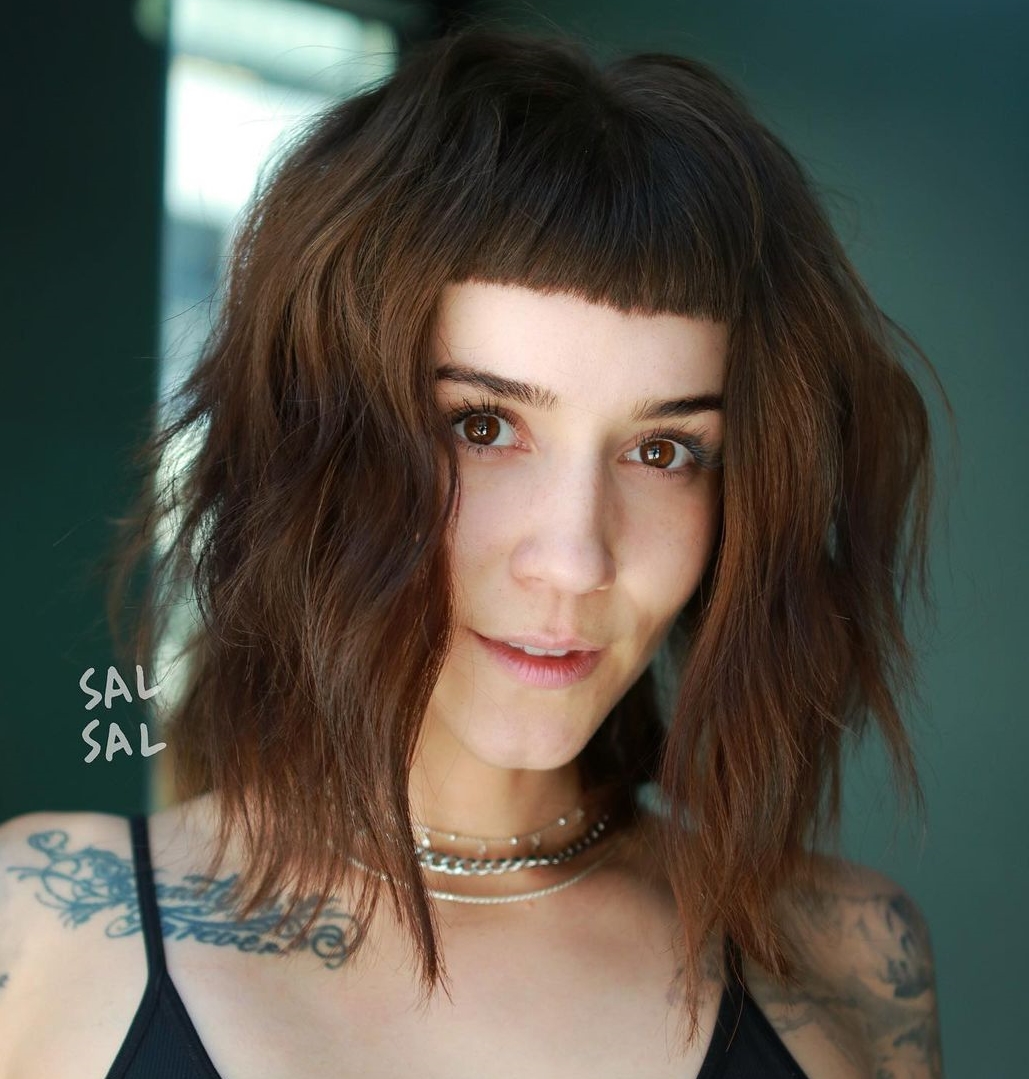 via @salsalhair
Lovely Korean Bangs
Korean bangs, also famous as see-through bangs are a new bang style that is trending nowadays. Straight and fine hair with bangs of Korean style looks flattering.
The length of your hair doesn't make any impact on the beauty of these bangs. The thing that's essential for a perfect appeal is the straight texture of your hair. So, if you have wavy hair then you need to straighten them up to get the best look. Additionally, this style requires attention and proper styling every day.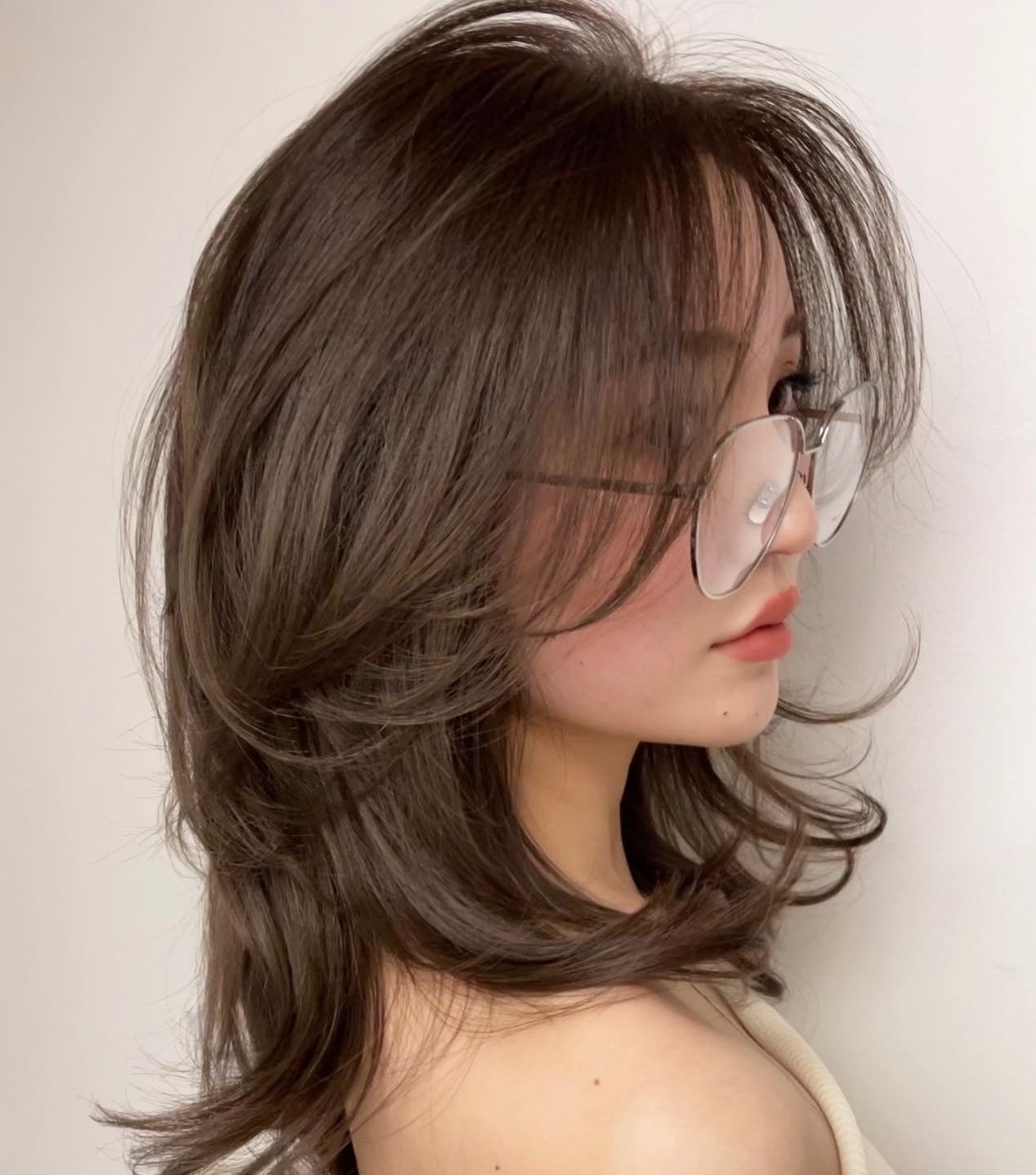 via @shokokiyokawa
Piecey Bangs for a Messy Look
Piecey bangs look exclusive owing to separated strands. With this choppy bang style, you get a messy feel. You can accentuate your shaggy bangs with any leave-in hair conditioner. Popular hairstylists advise this bang style for those having long, shoulder-length, and thick hair.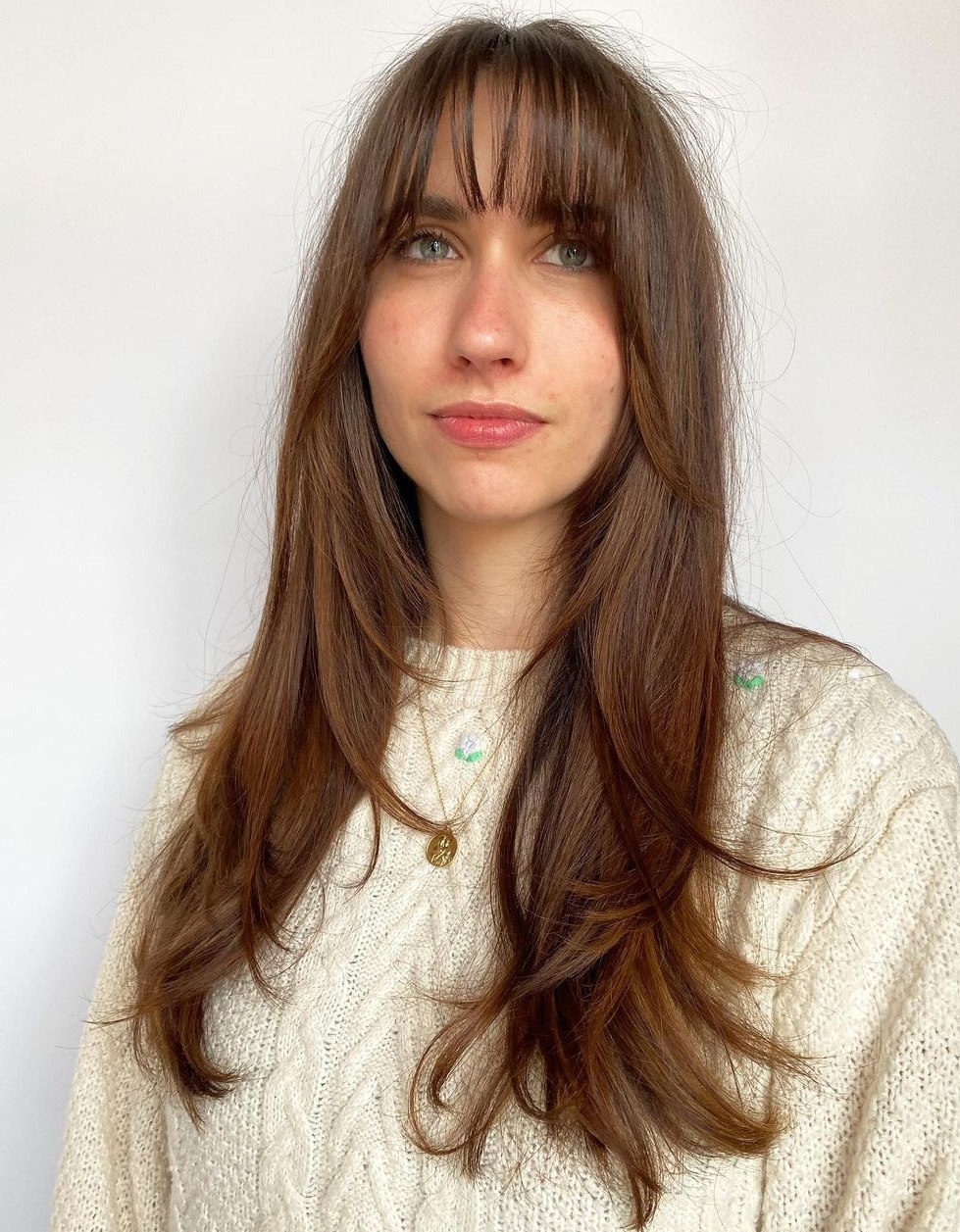 Flattering French Girl Bangs
French girl bangs, also famous as split bangs, are one of the most loved styles at present. You may get confused between a French girl and curtain bangs as they only differ in their lengths. The curtain style is cut longer than a usual bang style while the length and natural texture of your French girl bang are a bit shorter and uneven.
We advise people with long, fine, and straight hair to try this pretty bang style! Make sure you blow dry your bangs for an added effect.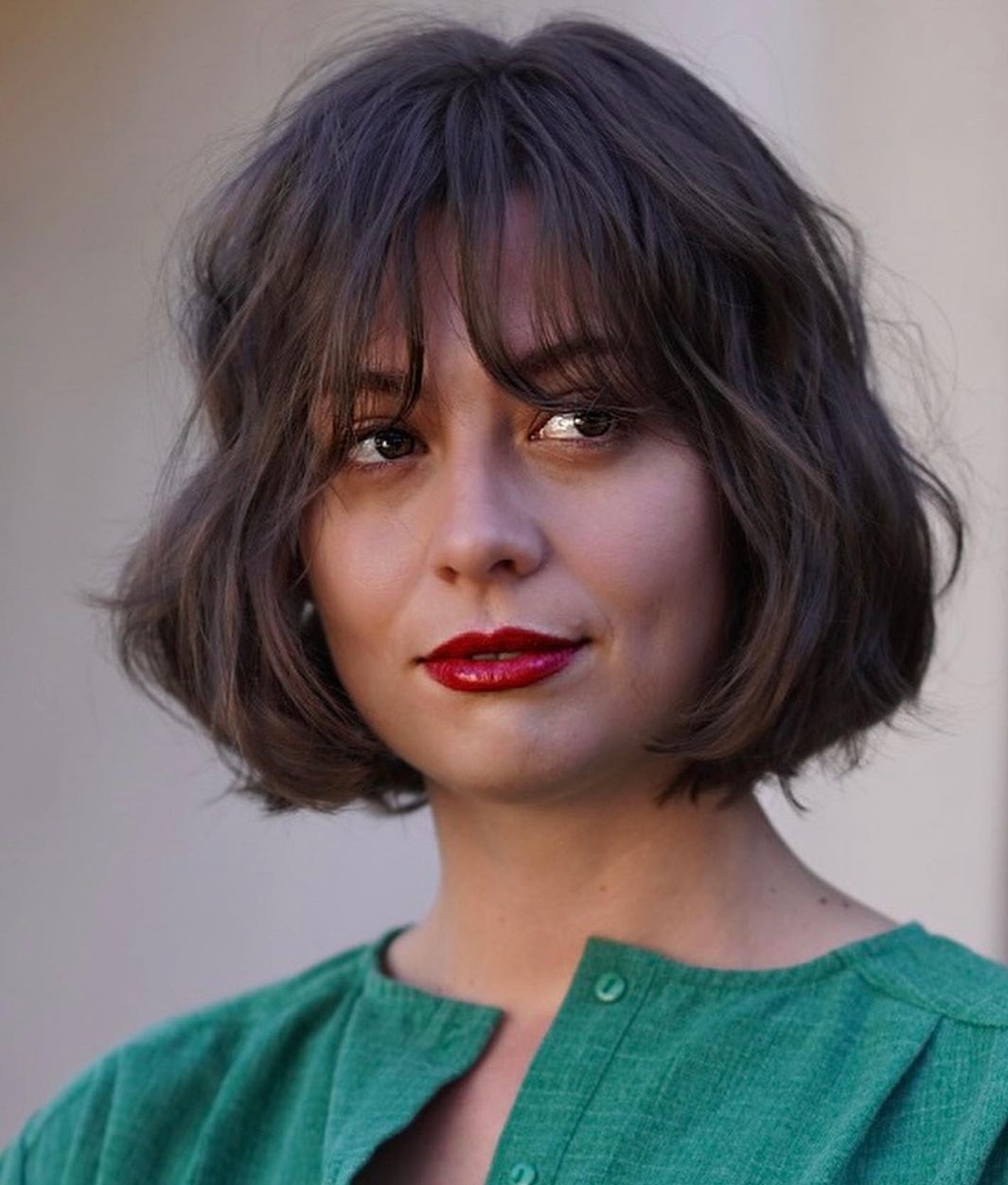 Faux Bangs Look Wonderful
Faux bangs are also popular as fake bangs. Try them for a cool look. The best part about these types of bangs is that you don't need to cut your front tresses to get them. You just need to style them up in the right way. It is flattering style for those having long and straight hair.
To fake bangs, you need a hair tie and some bobby pins. Now, divide your hair into two halves and make a ponytail with the upper half. Then flip the ponytail over the top of your head and adjust the ponytail's ends on the forehead so they appear like bangs. Finally, secure the ponytail with bobby pins. And, it's done!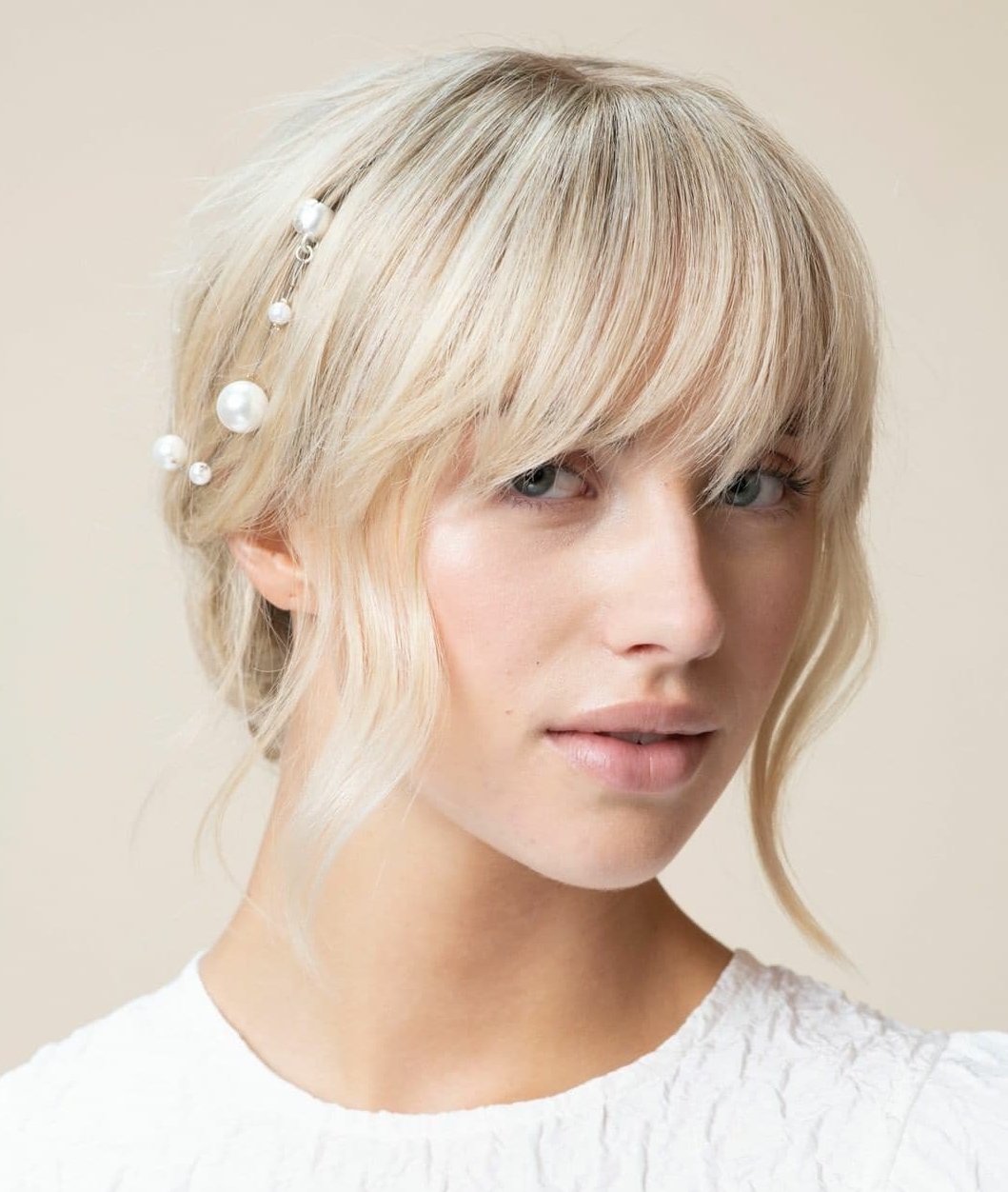 via @hairtalkusa
Colored Bangs for a Personal Touch
Colored bangs are a great way to accentuate your new hair look with bangs. Colored bangs are nothing but dyed bangs so they are suitable for hair types and lengths.
You can get your bangs dyed in different colors for a dramatic look. Two-toned bangs are famous right now. So, you can also try dying your airy fringe into two tones! Additionally, highlights on pixie bangs look cool!
We would love to know your thoughts on these famous styles of bangs. Which type of bang style do you love?