The good news we have for you is that officially there are no hairstyles for older women – there are cuts to match your hair type, facial features, and lifestyle. But while you can forget about that irritating age-appropriateness, it's not smart to choose hot, yet unflattering hairdos. Here, we are going to discuss a bunch of modern cuts, which show middle age women to the advantage, also explaining why they work.
Chic 'Dos for Different Hair Lengths
Short, medium or long – which length is the most flattering for older ladies? Many women believe that crops win, and they have a point. Why? "To create the appearance that one's cheekbones are sharper or more defined, it helps to keep hair off the face. Long hair overall can drag the appearance down and create heavy weight," Adel Chabbi, extension specialist and hairstylist who has worked with Jessica Lange and Alicia Silverstone, tells Refinery29. However, the key point here is "overall", meaning that you can avoid the undesired overwhelming with such a popular technique as layering. Mid lengths are also great for creating an age-slaying effect while leaving much space for varying styling.
So, if you're comfortable with a certain length, go for it, and here are a few examples to get inspired.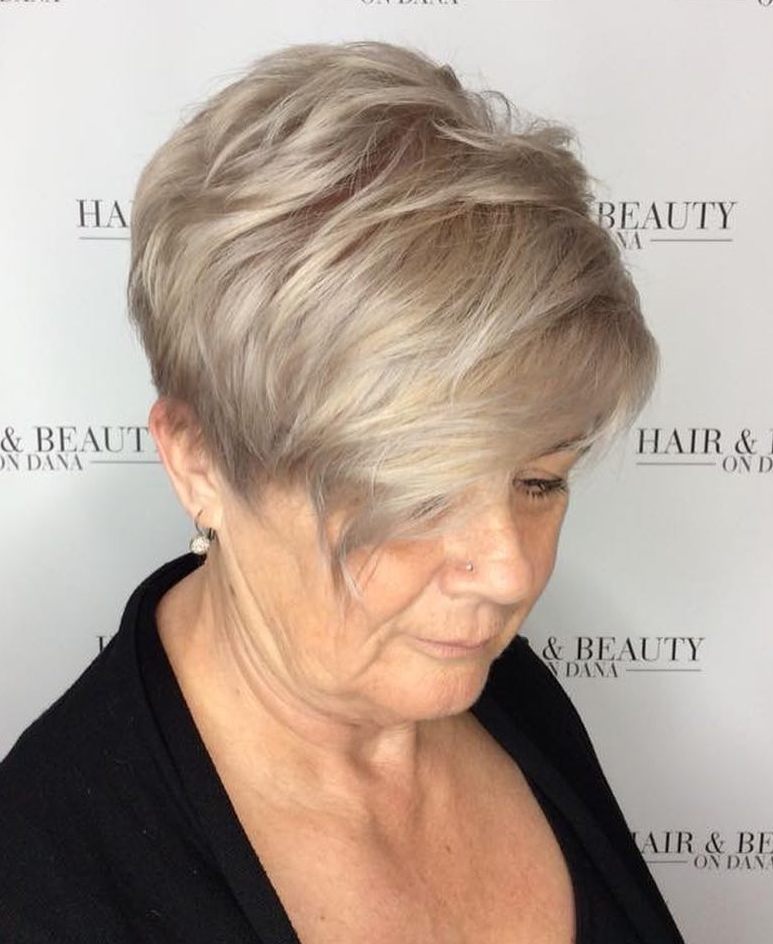 via @hairandbeautyondana
This short hairstyle features a delicate shade of blonde that refreshes the face, while bangs give it a softening curve.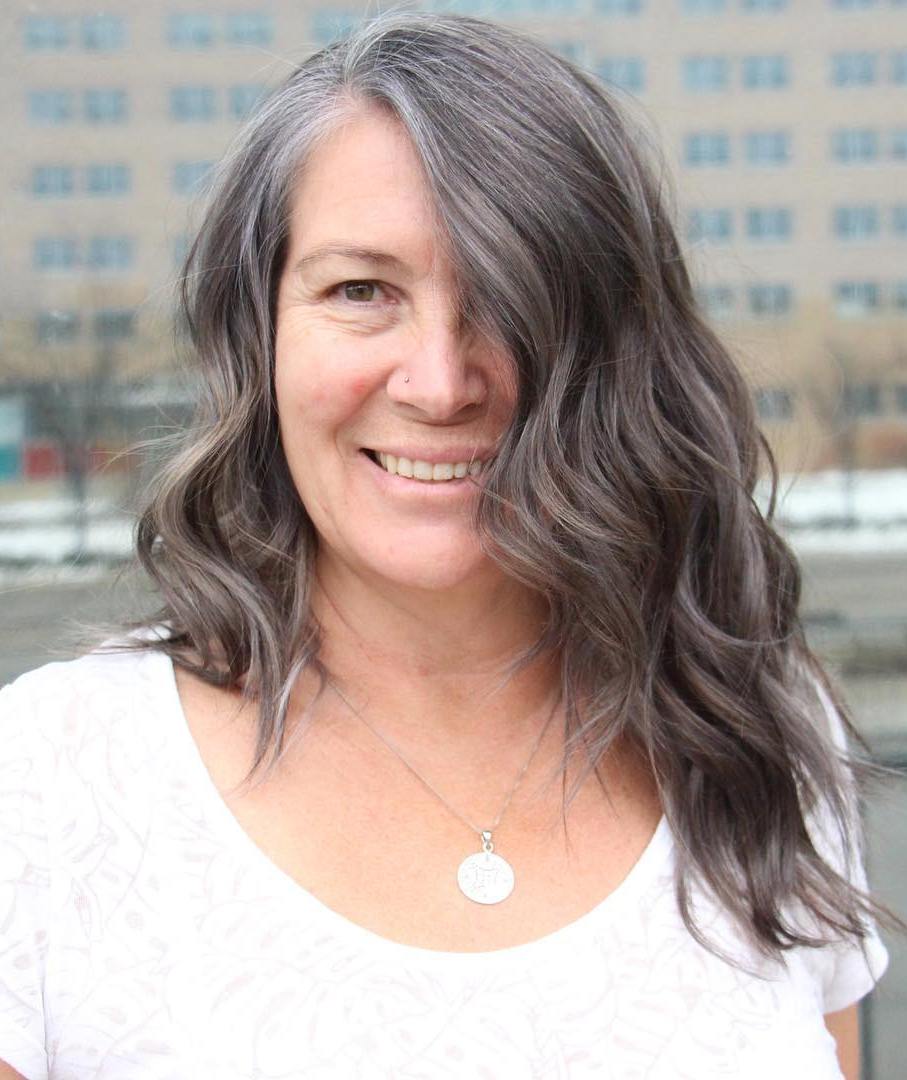 via @dawnbradleyhair
A long 'do can be fun, even if it's dusted with a bit of gray, if this gray is incorporated into a unique color scheme and layering is added for a better structure.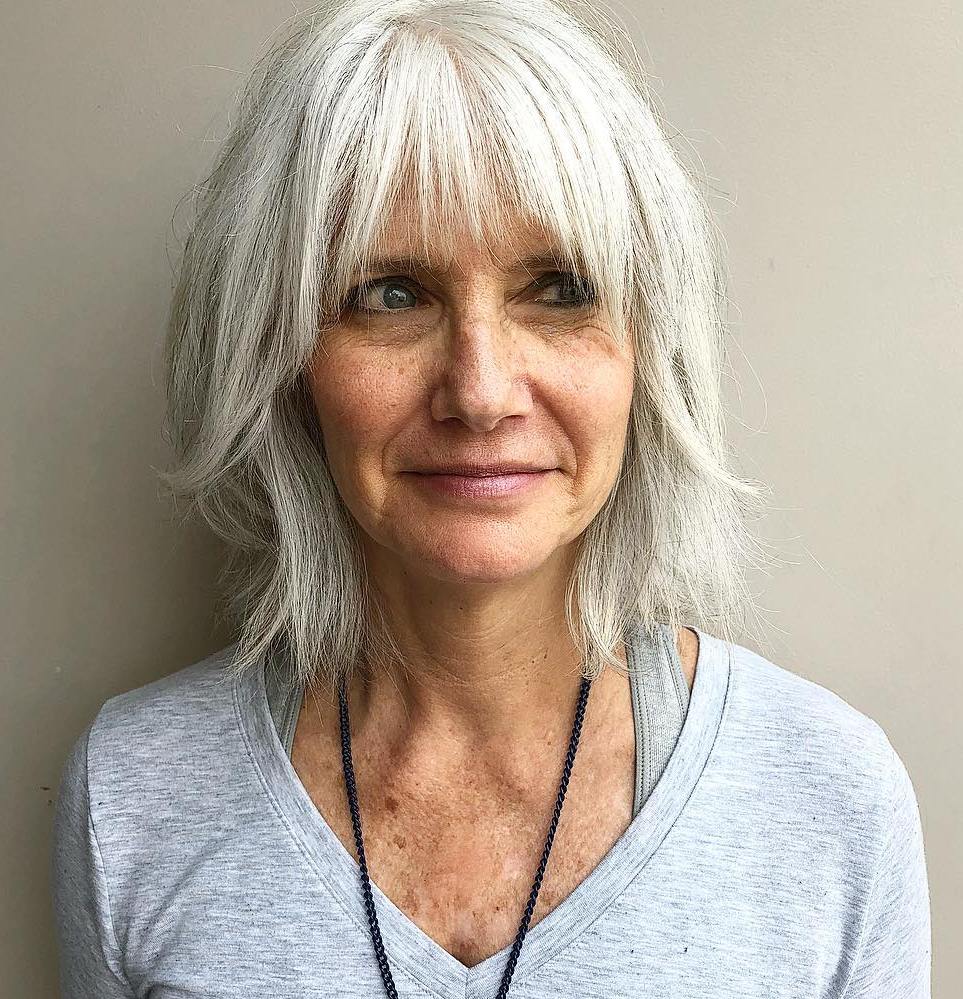 via @hairbykristenh
Medium length hair is great for creating a shaggy bob with cool razored bangs, going longer towards the temples. And the white blonde rules!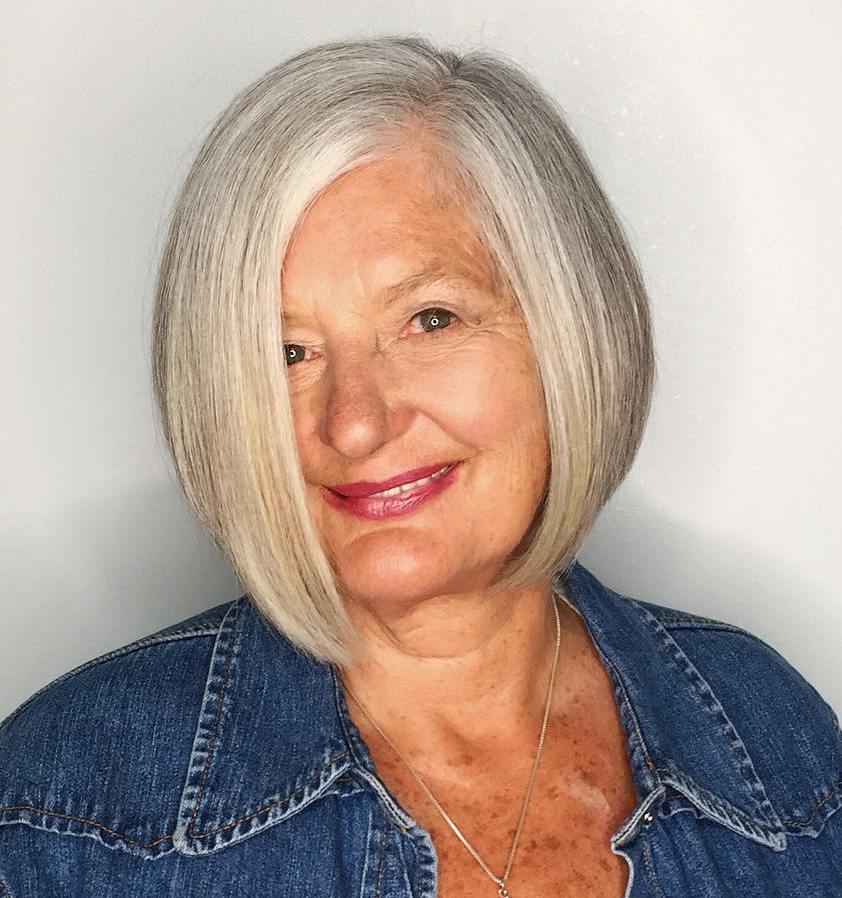 via @vancityhairgirl
Alternatively, opt for a sleek hairdo, such as this rounded chin length bob that feels edgy due to its clean shape and a hint of asymmetry.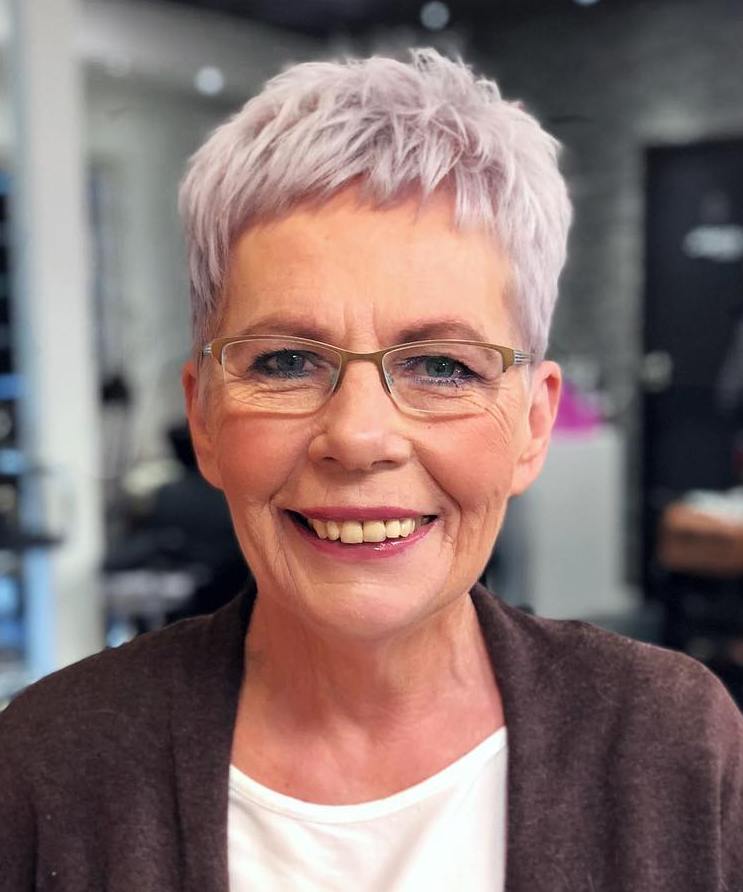 via @zosuuz_hairlab
A very short pixie looks bombastic on older women, and this light mauve jaggedness is just outstanding thanks to its rejuvenating effect.
Flattering Styles for Different Hair Types
It's definitely not a good idea to copy someone's style without taking into account your hair texture. Thin tresses simply won't hold volume, straight locks will fail to bounce and coarse strands will turn out even more unmanageable – and all because you ignore your hair type.
But fortunately, there are tricks for each type of hair, helping to downplay its disadvantages, while embracing its natural peculiarities. For example, the blunt bob or lob is an elegant option for ladies with fine to medium hair. "It should be slightly shorter in the back than it is in the front because of how much density you naturally have in the back of your hair," Matt Fugate, hair guru behind Blake Lively and Karlie Kloss, says to Allure. Sure, there are more cuts and tips for various hair types in our pick.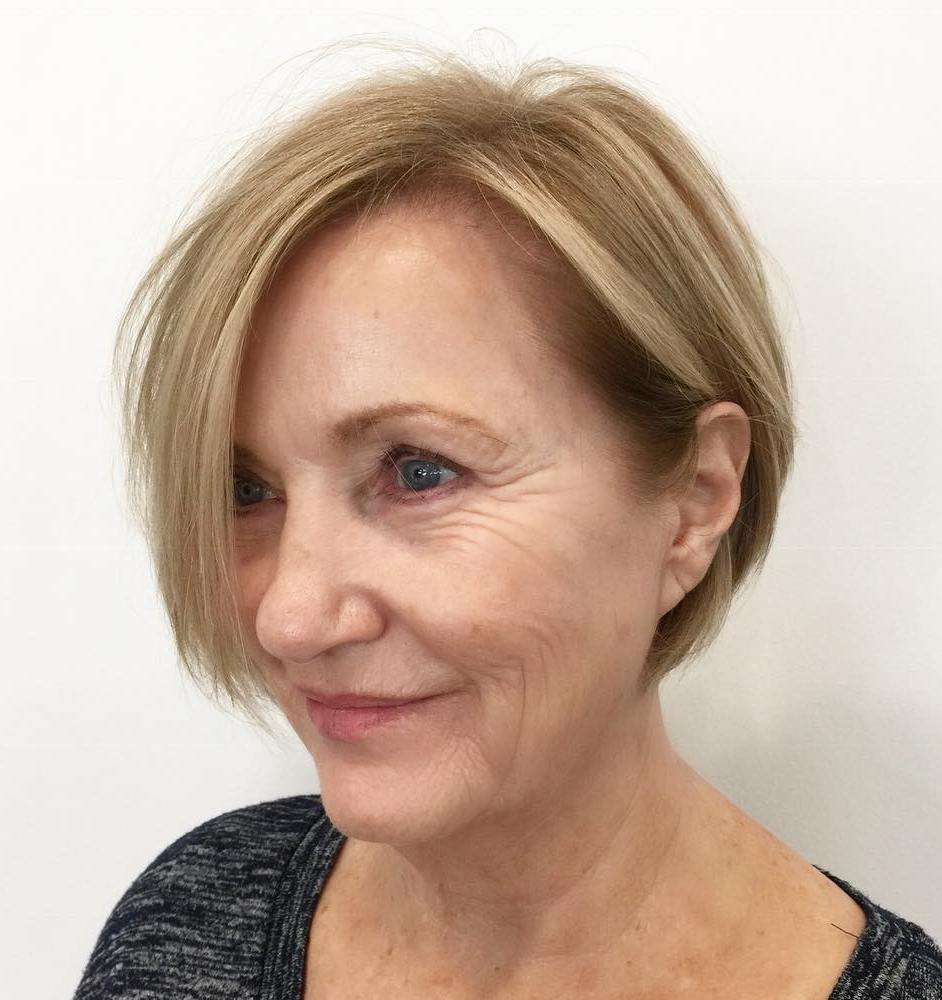 via @itsmekaydra
This lady got her fine hair volumized with a combination of darker roots and blonde highlights. The side tresses tucked behind the ear is a nice trick to look flirtatious and younger.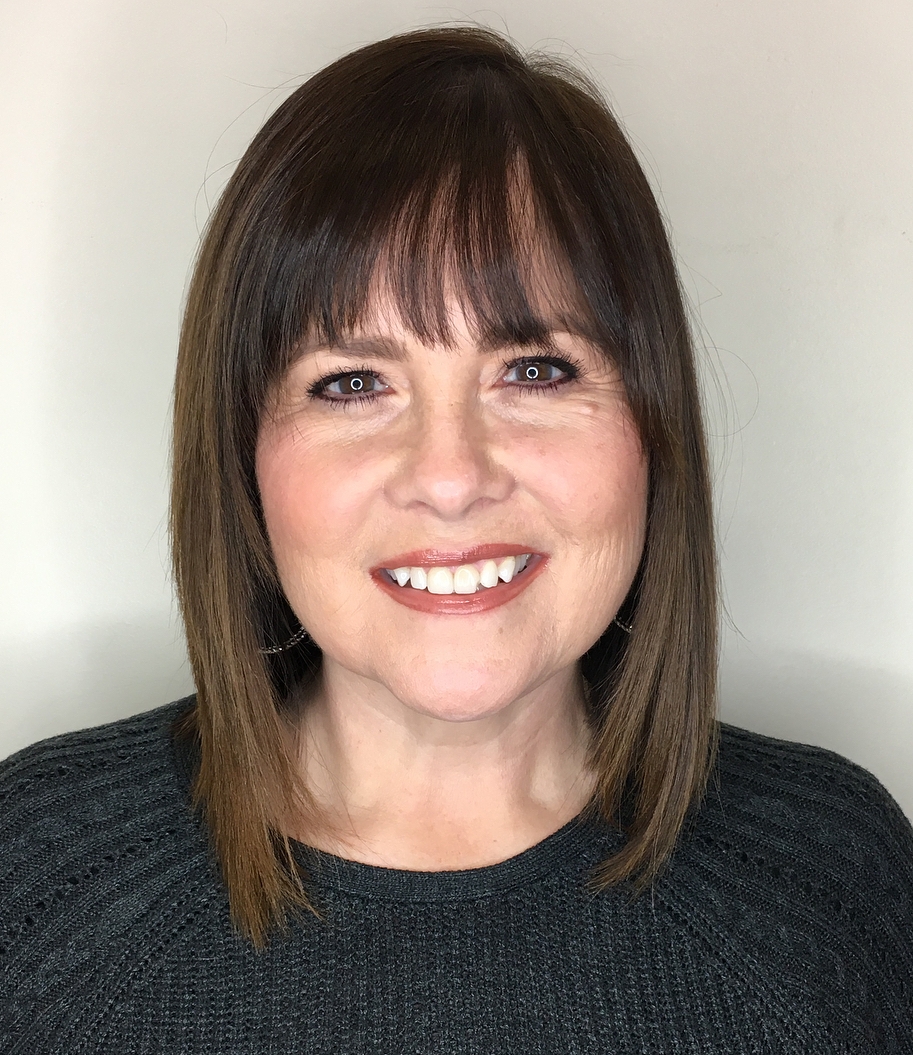 via @cosmocady
A lob with subtle layers and soft highlights works great to revamp thin hair. Choose straight bangs for added density in the front and an A-line shape for a trendy touch.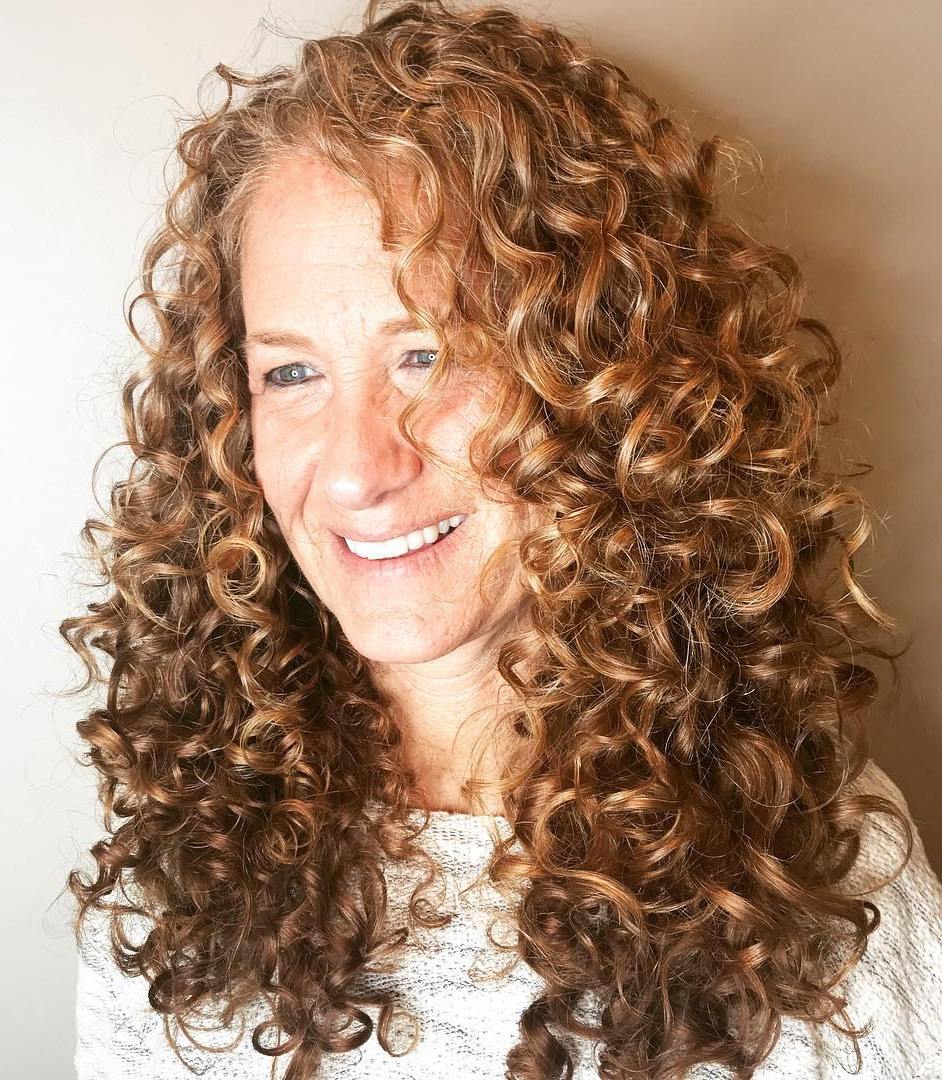 via @hairbypucci
And this beautiful redhead rocks an eye-popping curly hairdo, tumbling below her shoulders and framing her face with masterfully cut layers.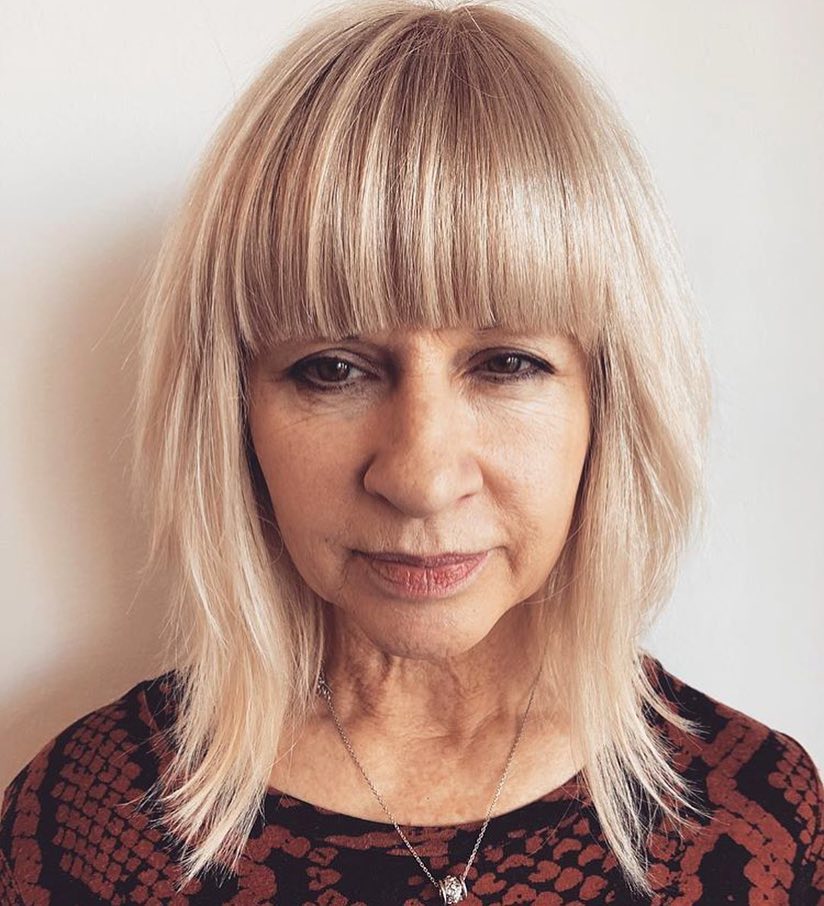 via @pipsqueekinsaigon
This dense straight fringe is a bang-on focal point, enhanced by a refreshing shade of blond the piece-y hairstyle boasts.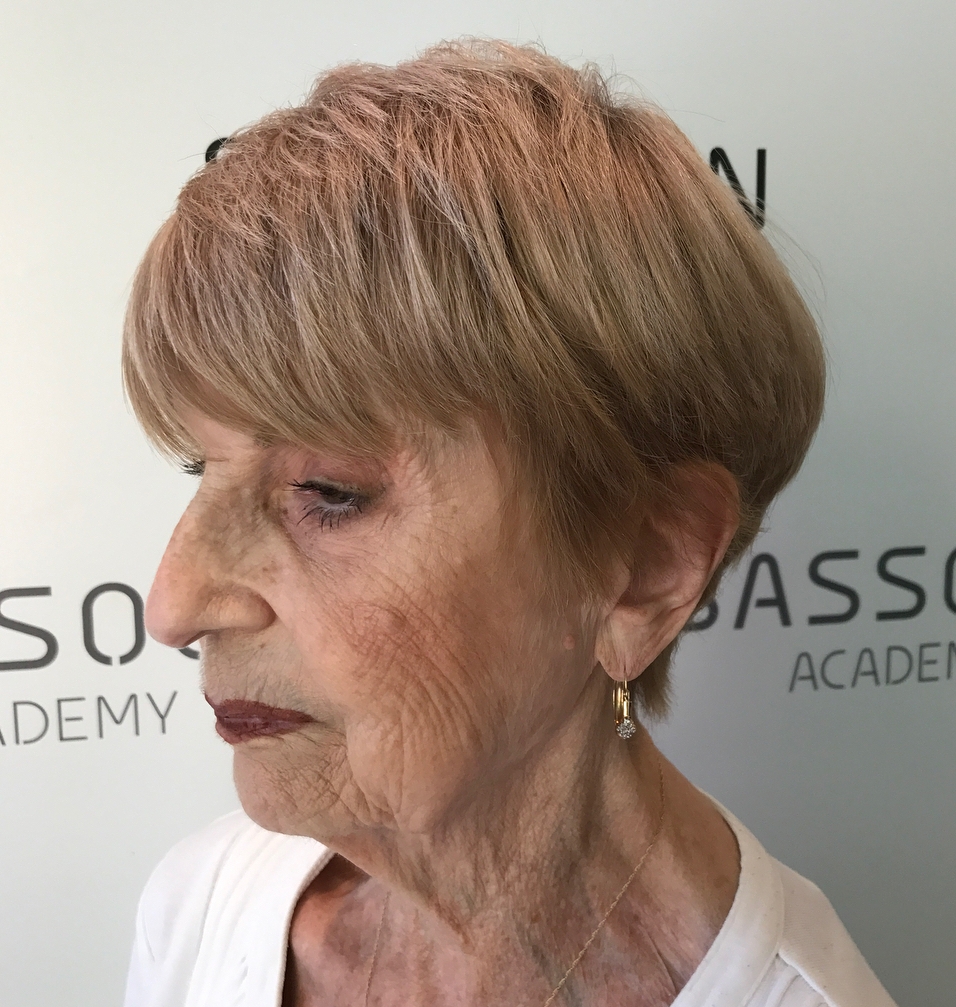 via @kristins_hair_chronicles
With thick hair, you can allow for heavily layered crops, delivering tons of texture and looking really fashionable.
Hot Bob Options to Wear in 2022
"A bob is timeless," says Ruth Roche, award-winning stylist, Redken master artist and educator with stars like Mariah Carey and Pink in her list. She recommends a softly blunt bob, which is "suitable for a lot of people because it's got a safe length". Indeed, it's a cool wash and wear hairstyle that can be worn wavy or straight depending on your natural texture or styling preferences. And it has softness about it, which is often mentioned by hair experts talking about old lady haircuts – sharp lines can do an ill turn, aggravating age-related changes in your skin and facial contours.
So, play safe and opt for subtle layers, wispy bangs, loose waves, and rounded lines, if you're not sure you can pull off more dramatic and sassy cuts. And here are some pictures to illustrate the approach.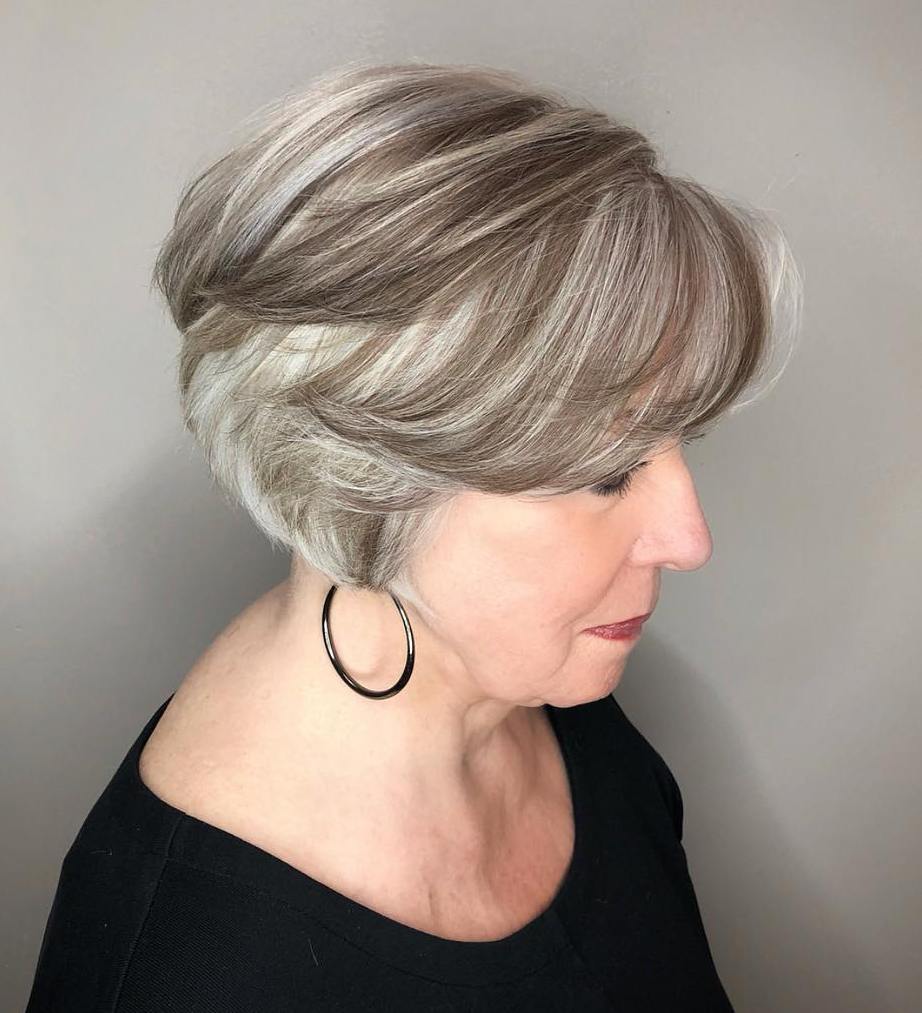 via @salonbravissimo
This short layered bob just cannot fail to catch the eye, showing off that fabulous mix of silver and brownish gray.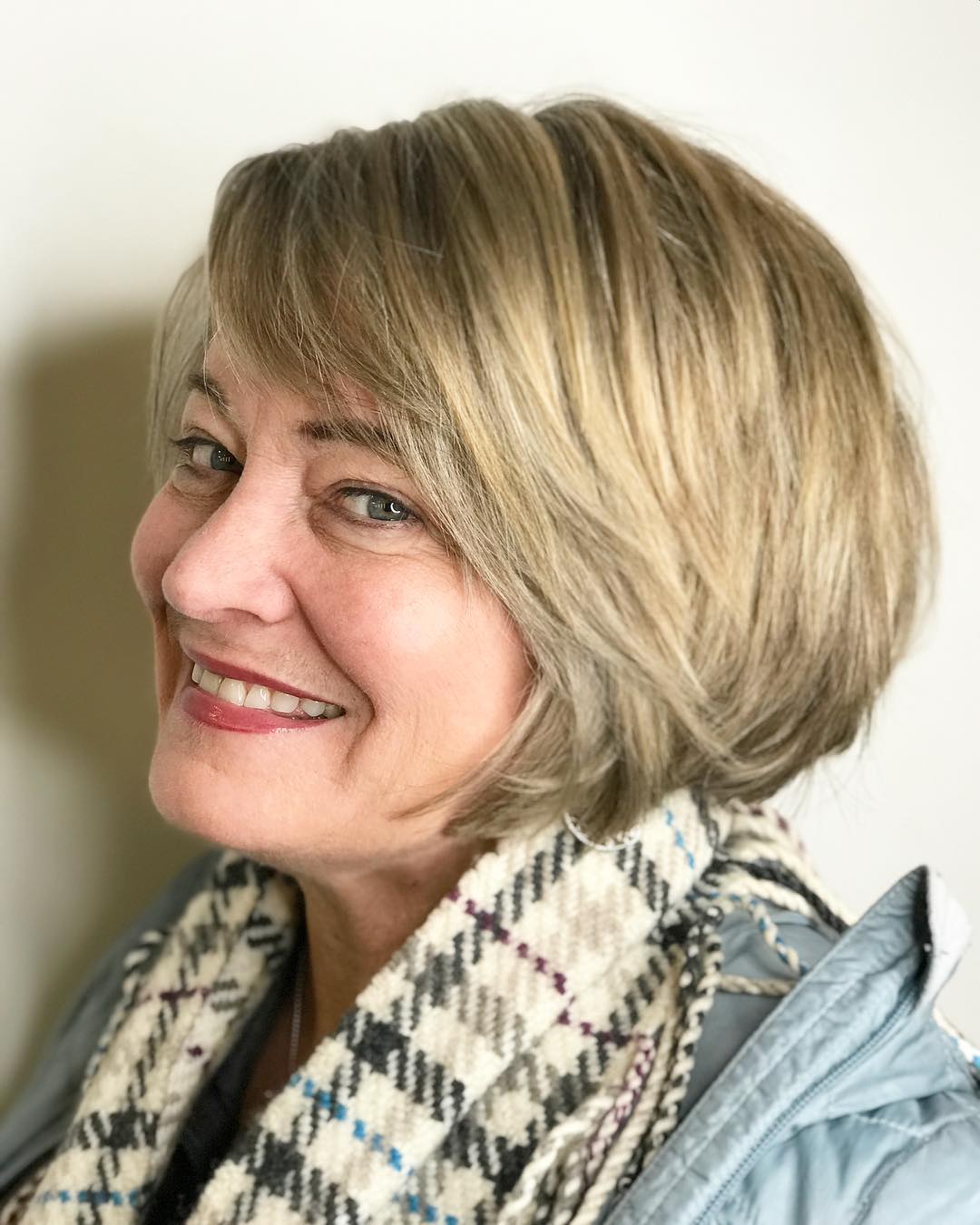 via @uniondurham
You can get a youthful look without any high contrast coloring – a lovely textured bob cut, natural hues and girlish side-swept bangs do the job fine.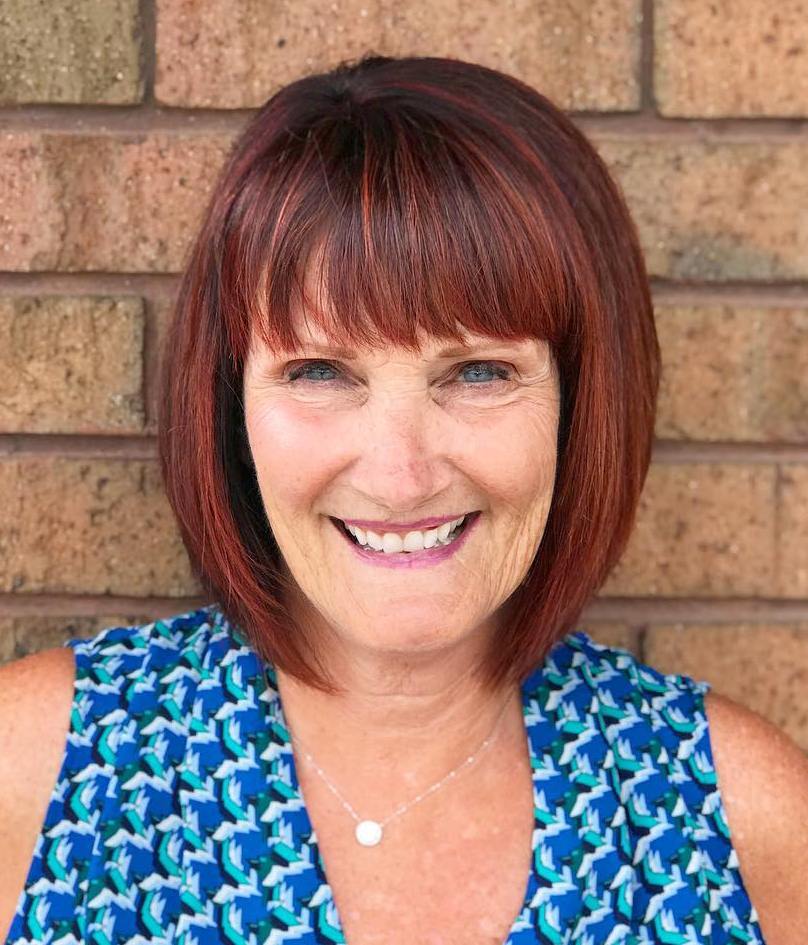 via @p.s.i_love_hair
When choosing a bob with bangs, avoid sharp lines, giving preference to fringes with a bend for a softer feel.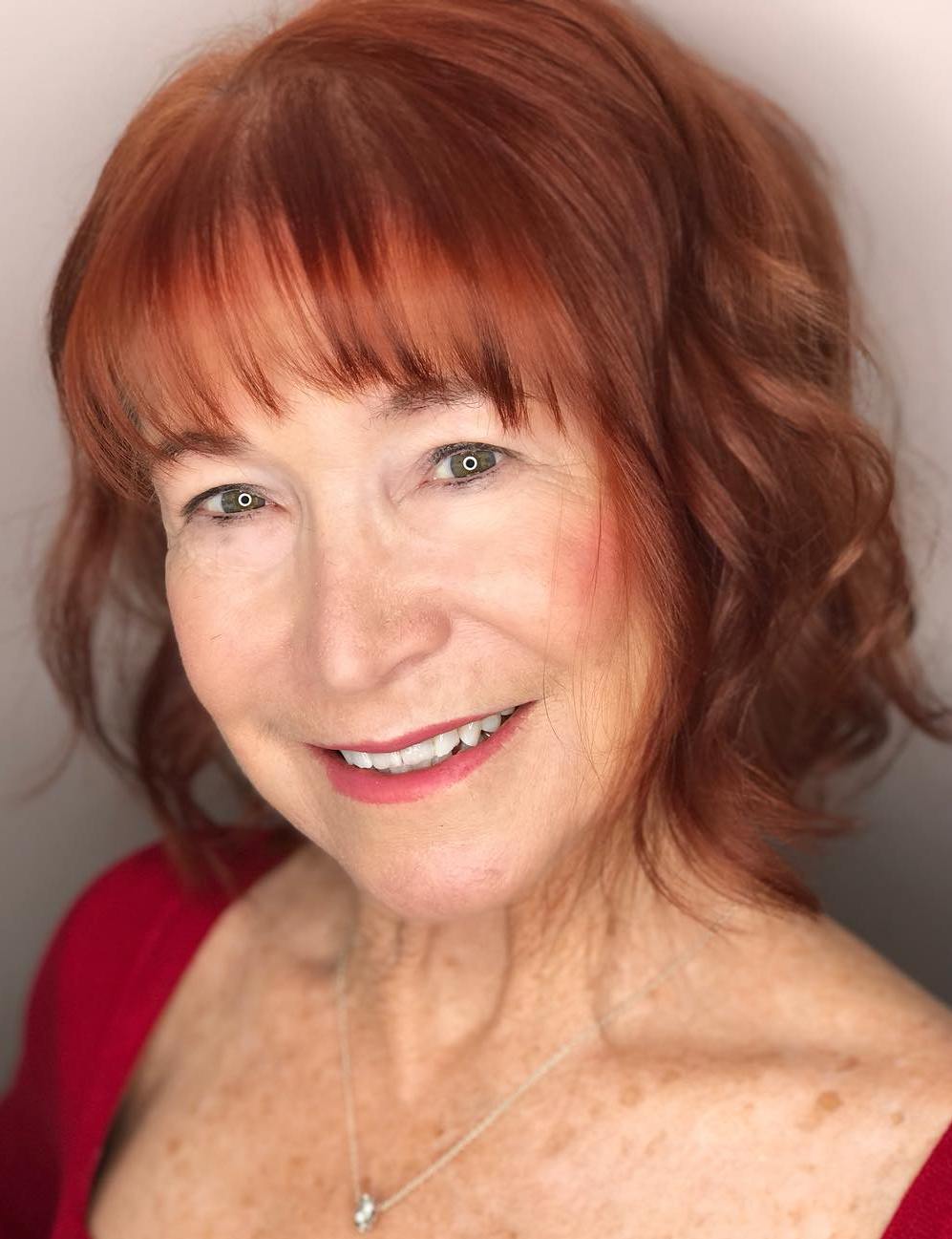 via @stylebymarilyn
Wavy hair is usually associated with youthfulness, so add curves to your bob, especially if you have thin tresses – this helps get more volume.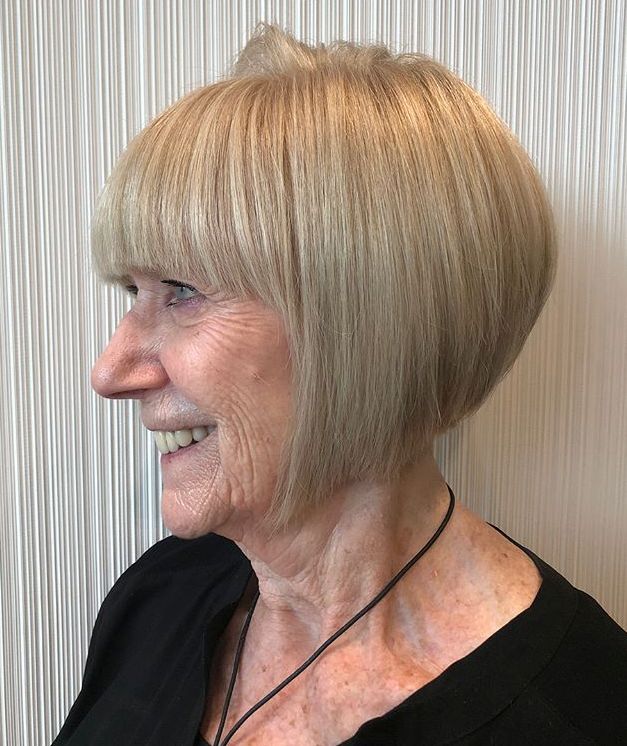 via @deberardinis
This stacked bob is all joy with its clear shape, clean color and a gorgeous deep fringe arched towards the temples.
Amazing Hairstyles for Older Black Women
When it comes to youthful looks for African American women, they have freedom to choose from natural, protective or relaxed hairstyles. If you prefer rocking your curls all natural or permed, think of a rounded shape and shoulder-length to begin with. "It accentuates all face types and works well with waves, curls and coils," Tippi Shorter, natural hair expert and hairstylist working with A-list celebs like Rihanna and Jada Pinkett-Smith, told Allure. She also says that she loves to see more texture on mature women, as it helps to ease any fine lines and it always looks chic. And what about protective styles and crops? Keep reading to find some great illustrations.
via @giviniv
A short salt and pepper hairstyle will look even fancier if fun white highlights are added to thoroughly defined spirals.
via @thewayoflifesalon
This cute downdo proves that a lady over 60 can pull off twists effortlessly, while incorporating her gray into protective hairstyles.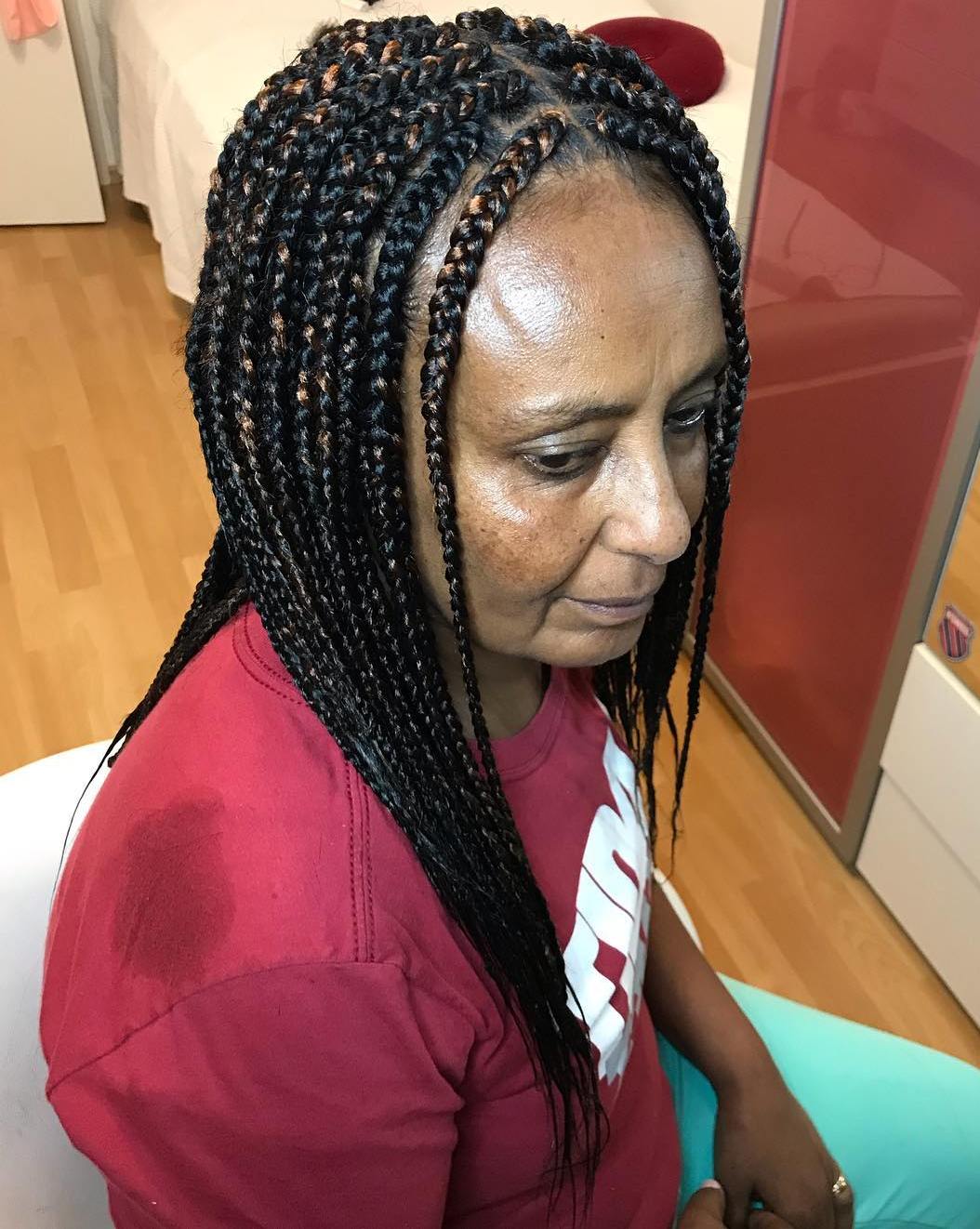 via @slayedbymeliz
A braided 'do is another popular option, bringing in the low maintenance your natural hair may lack.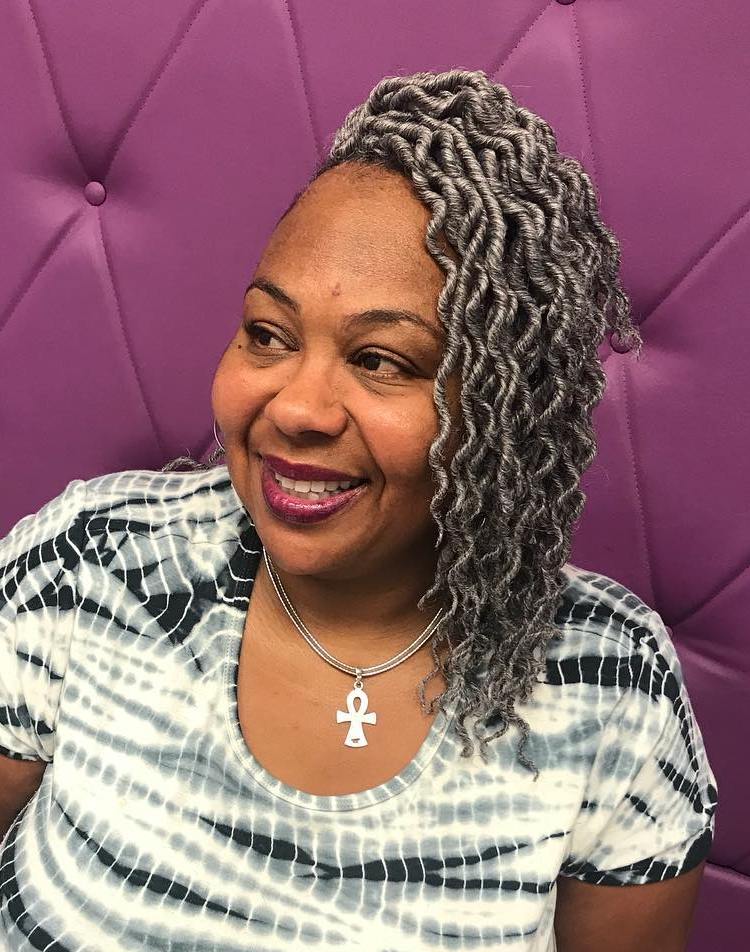 via @hair_be_poppin
Get inspired by this awesome crochet hairstyle that boasts an extraordinary texture and a beautiful silver color.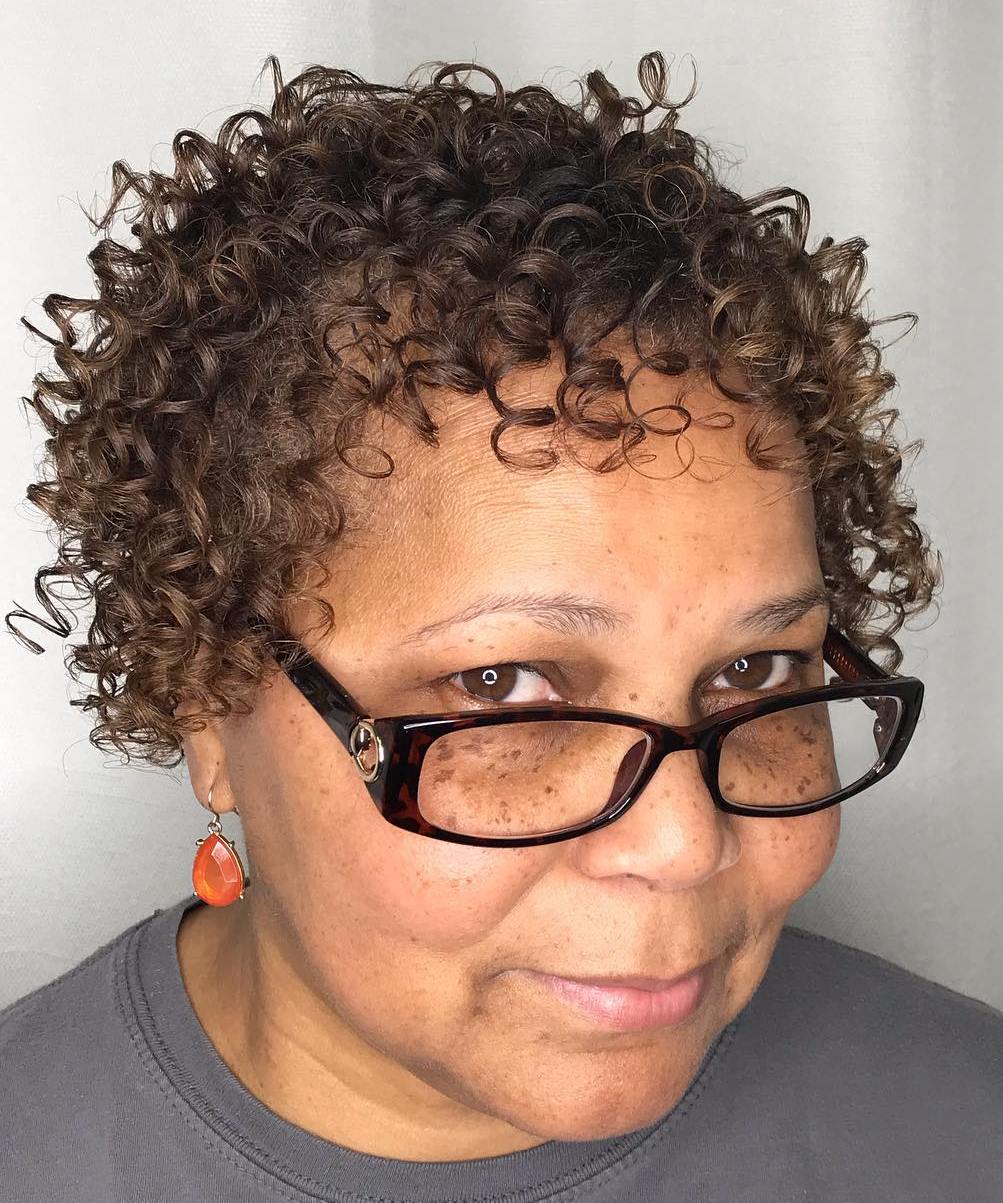 via @hairbyrhondiva
Yet, any mature African American lady can opt for cute natural curls shaped with flexi rods.
10 Best Hairstyles for Older Women to Change Your Look in 2022
"Hair can be used to soften hard lines or hollowed faces. It can also work to draw attention from a drooping chin or aged neck," Jon Reyman, celeb hairstylist and founder of Spoke & Weal salons, says to Refinary29.
We strongly agree and exhort all women in their middle age to adopt any cut to their personal features so that it can reveal what is worth showing and hide something you're uncomfortable with. Sure, you also need to focus on current trends, since outdated styling doesn't contribute to rejuvenation. And we've collected 10 styles for various hair types and lengths that are flattering and on-trend.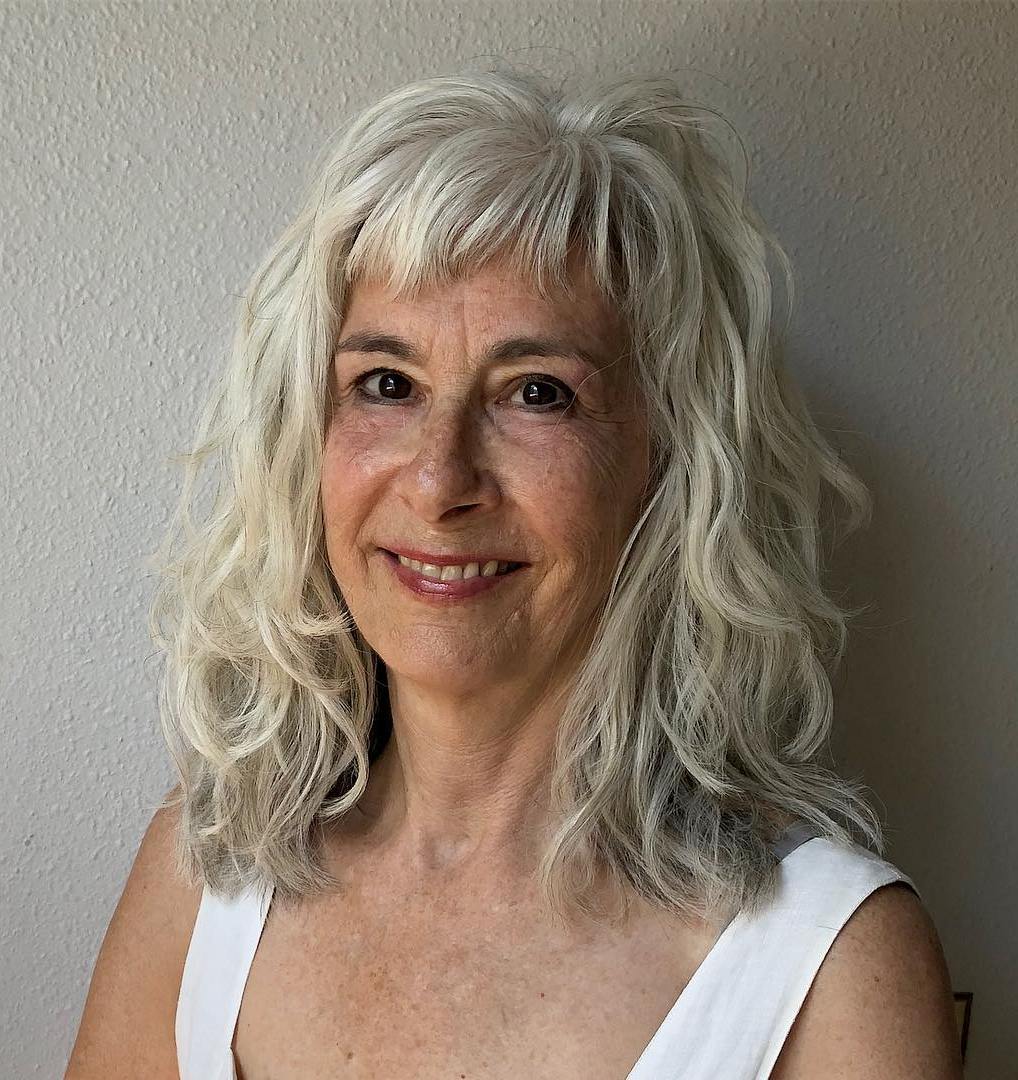 via @andrea_gildedfox
This amazing shag hairstyle arrests the eye with fun baby bangs and a plethora of texture, gained with layers and waves.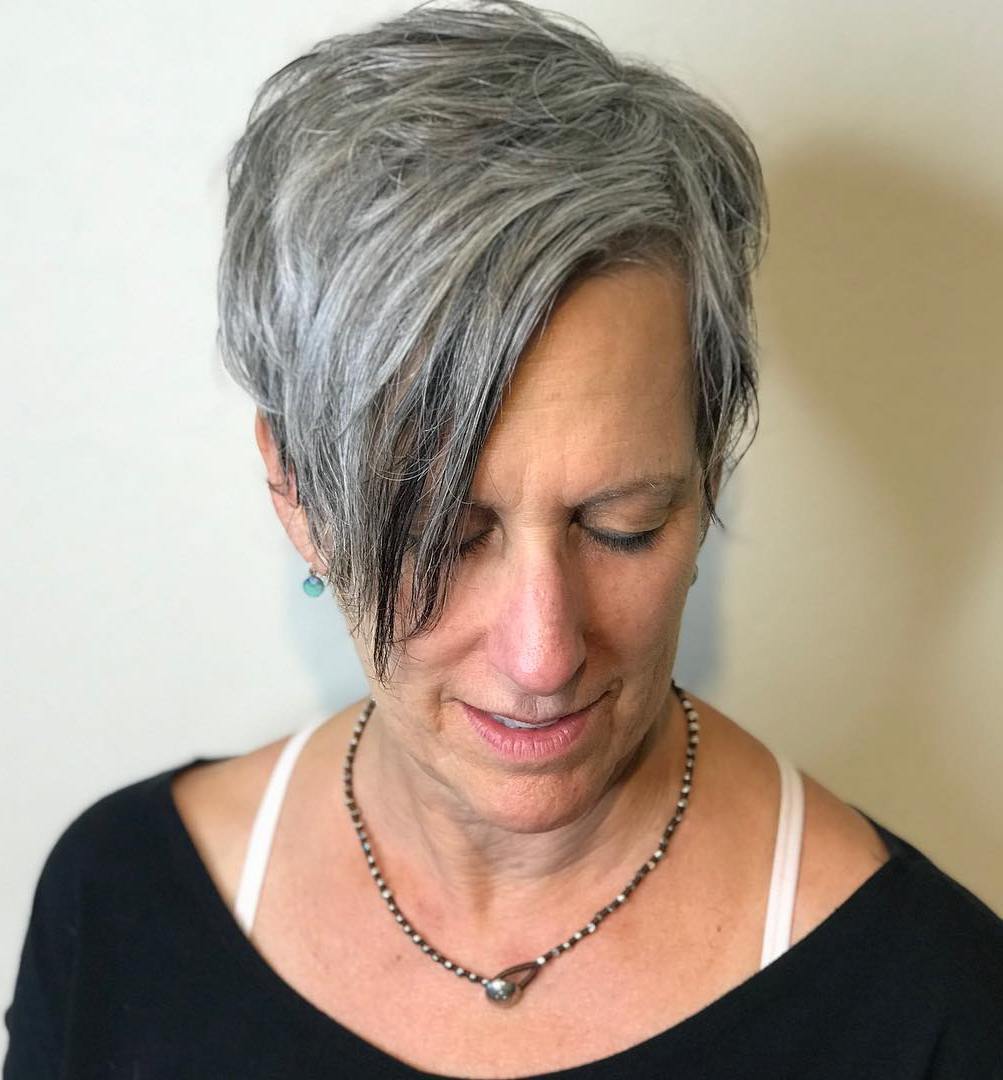 via @sahairasalon
This lady wears her gray hair naturally, shaped into a sassy pixie with disconnected layers and spiced up with black lowlights.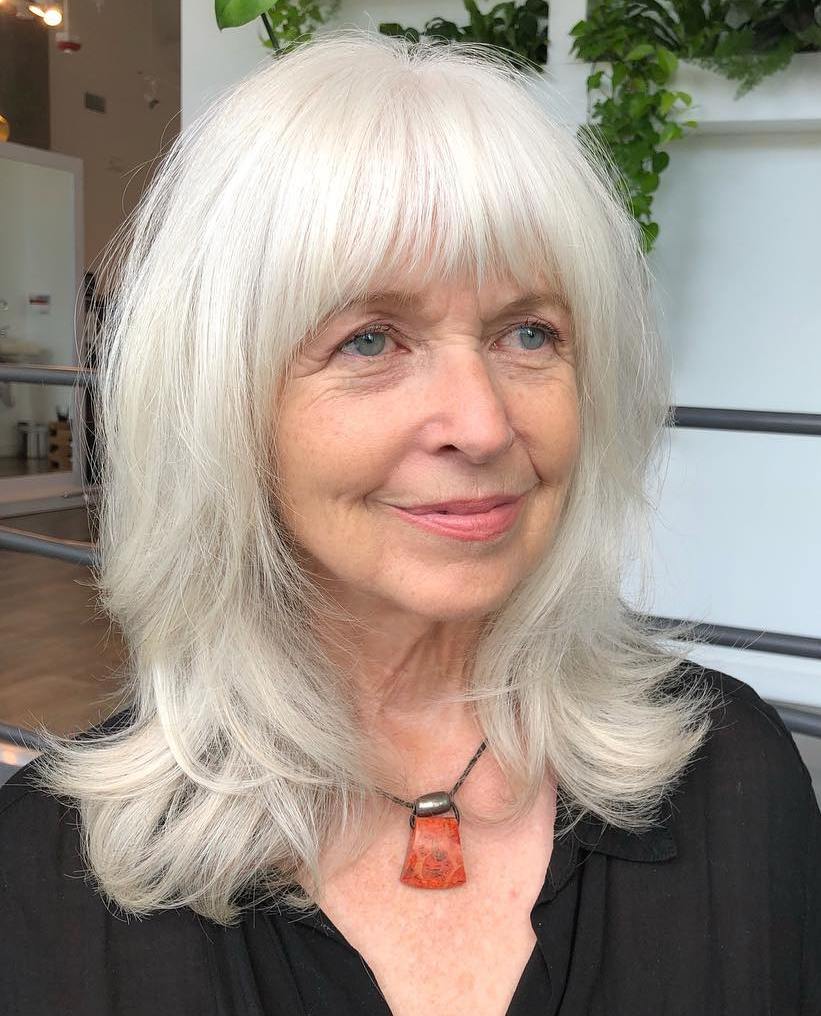 via @karahurston
When choosing a longer hairdo, think of a sophisticated blowout to frame your face with carefully styled tresses, while having tips flipped out playfully.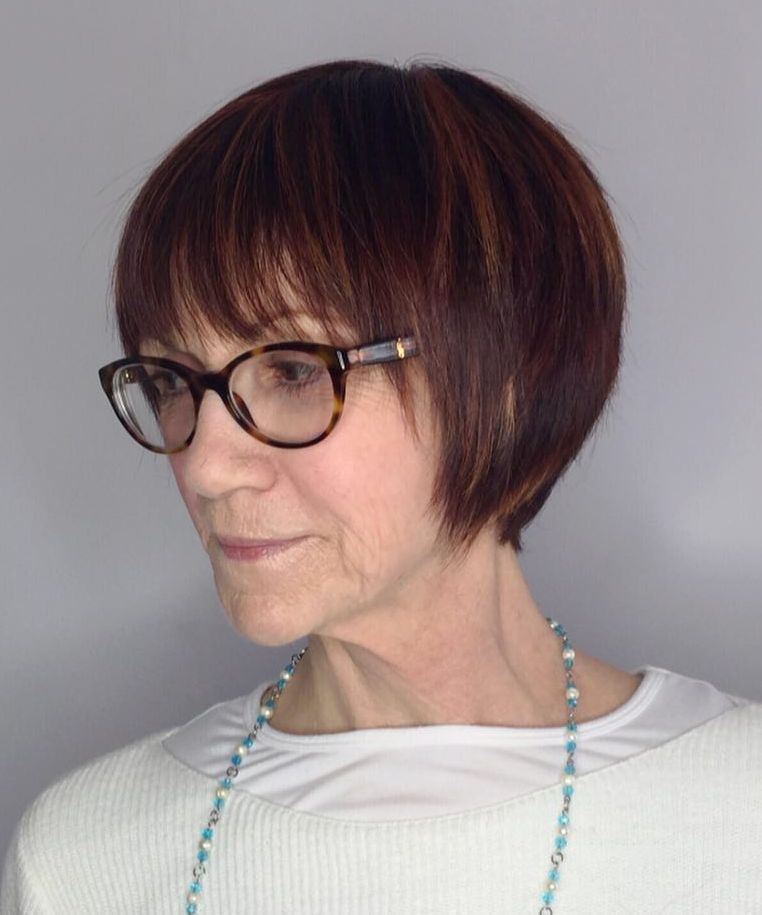 via @thelostkiiddoeshair
This smooth, yet textured cut goes well with glasses, since it features a piece-y fringe that attracts attention to the eyes without overwhelming the face.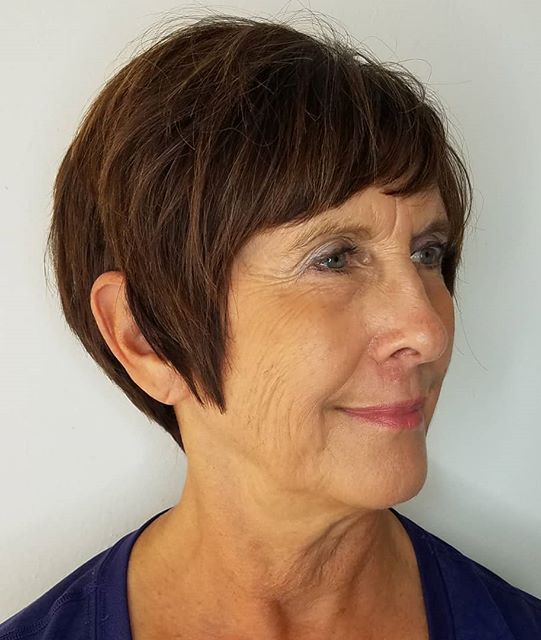 via @hairby_jgalindo
A trendy pixie can be customized to balance a long face with a fringe, as well as to hide ears by getting long and wide sideburns.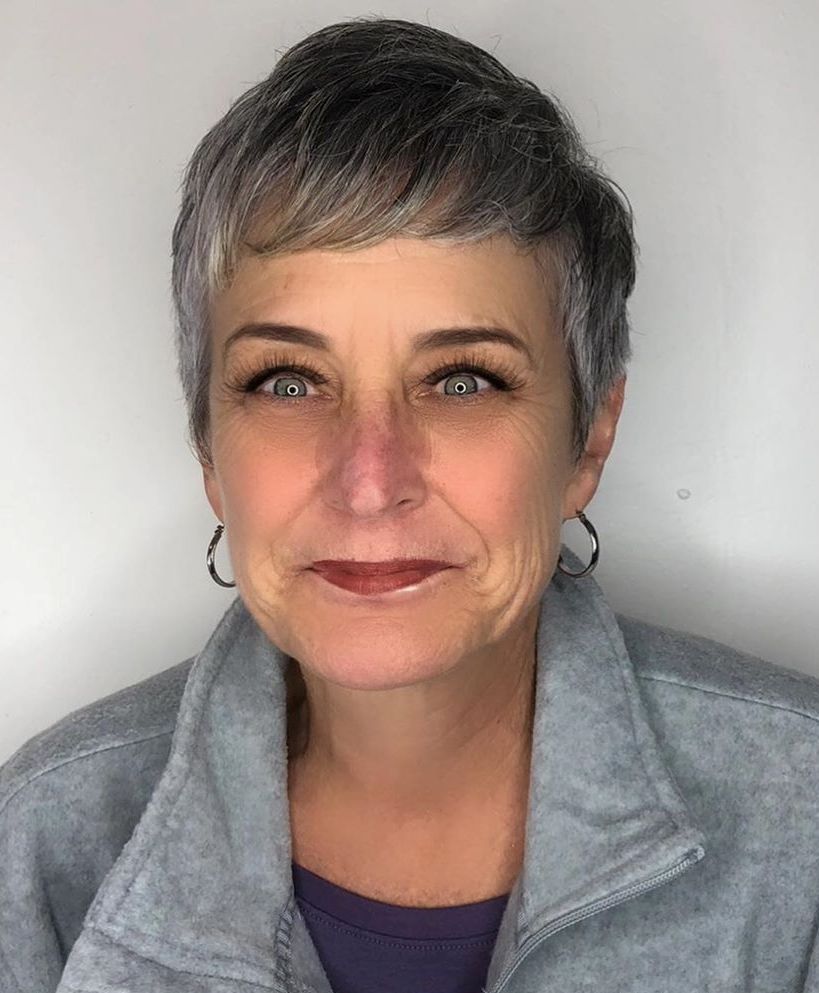 via @nicki_greenalleysalon
Look at one more option for styling your pixie cut with short bangs – get the bangs textured with an appropriate product and then neatly feather them across the forehead.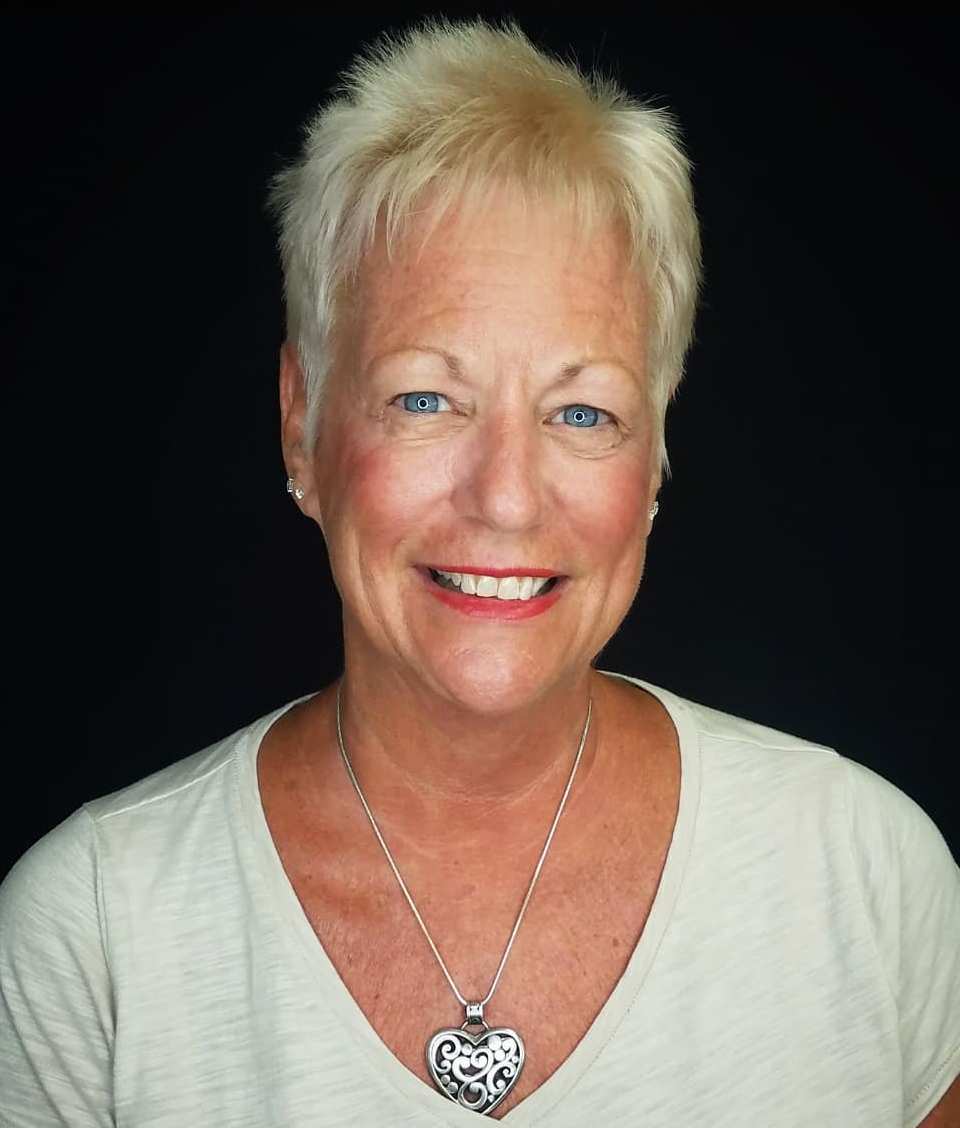 via @savannahmc98
This blonde crop is really fun and age-slaying due to the fluffy top and piece-y bangs coupled with the closely cropped hair on the sides.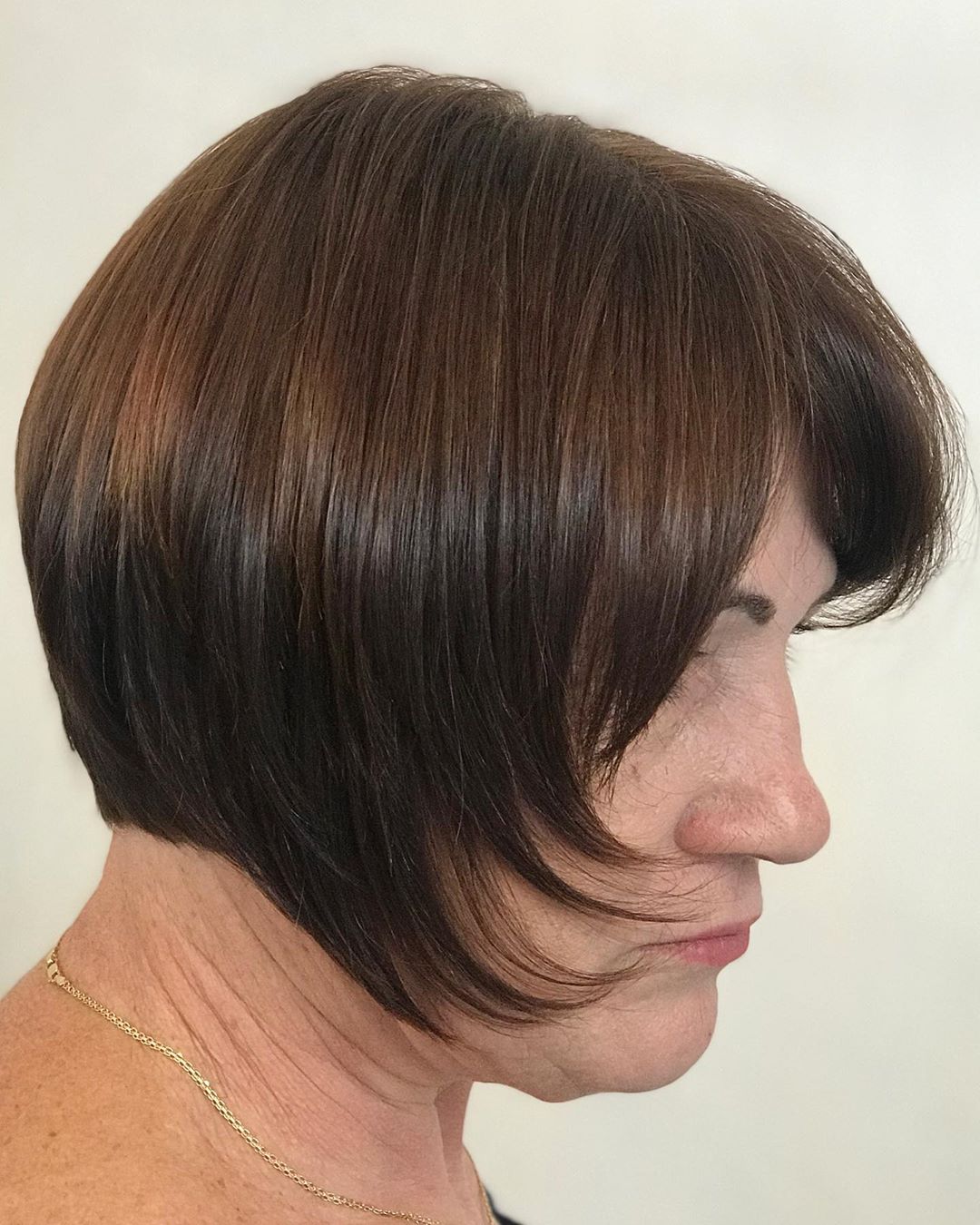 via @edschonsgabyza
The stacked bob is by no means out of fashion, especially when adorned with fancy details like wedge-cut hair at the nape and feathered front pieces.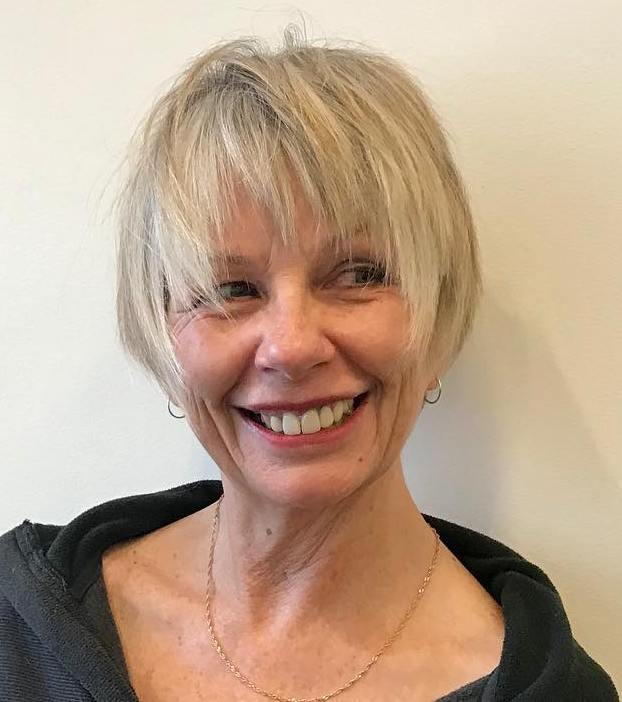 via @arcuthi_arcuthe
Messy styling is hot and edgy, and this choppy 'do gets in line with the trend, while adding vibe to fine hair.
via @biohemian_concept
A spiky hairstyle teamed up with a depth-adding color blend is a sure-fire way to juice up your look.
Whether you have permed ringlets or stick-straight strands, thin tresses or a head of hair, there is a cut that can make you look trendy, sexy and younger. Don't be afraid to experiment with sassy crops, elegant updos or chic lengthy styles, and we are sure to see you soon on Instagram with dozens of likes and followers.