Matte facial skin is every woman's cherished goal. Fortunately, modern cosmetic brands offer a variety of products to eliminate excessive shine, including full coverage foundation.
Innovative developments can genuinely change the game! For example, the foundation for oily skin will become a real lifeline, eliminating excessive shine throughout the day.
Finding long-lasting formulas with a matte finish for any skin tone and budget is easy. See it for yourself!
Best Foundations for Oily Skin Type
1. Makeup Forever Foundation
MakeUp is a guarantee of your perfect natural finish. This lightweight foundation goes unnoticed and has a wide range of shades to suit a variety of skin tones, making it a favorite among makeup artists and beauty enthusiasts.
You can learn more about the popular foundation for oily skin below.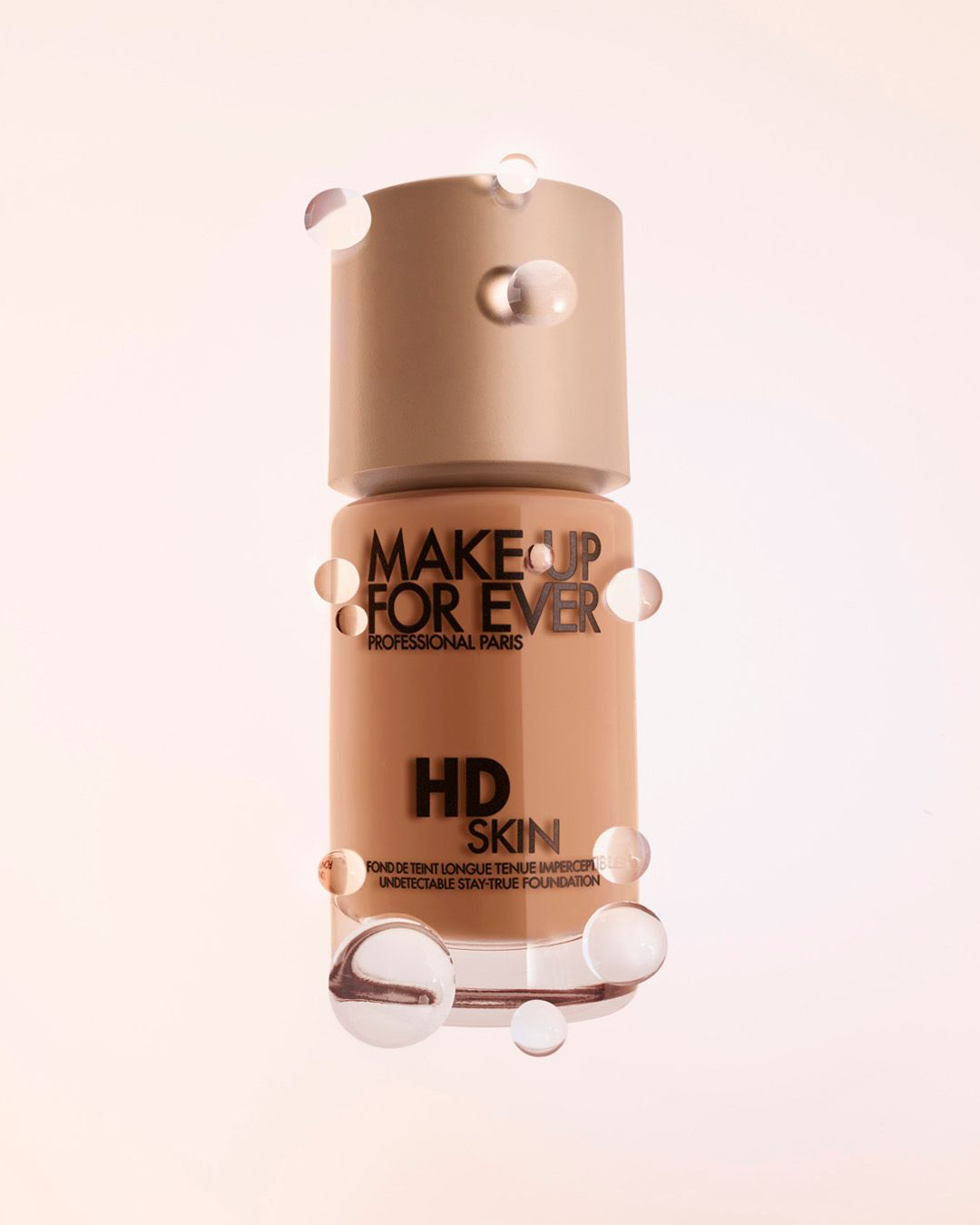 via @makeupforever
2. Loreal Infallible Foundation
If you value longevity and a flawless matte finish, check out L'Oreal Infallible.
It is a medium coverage foundation with a soft matte finish liked by many professional makeup artists. Its benefits include a weightless texture, effective shine control, and a velvety complexion that lasts all day.
The foundation for oily skin harmoniously complements different skin tones thanks to a color variety.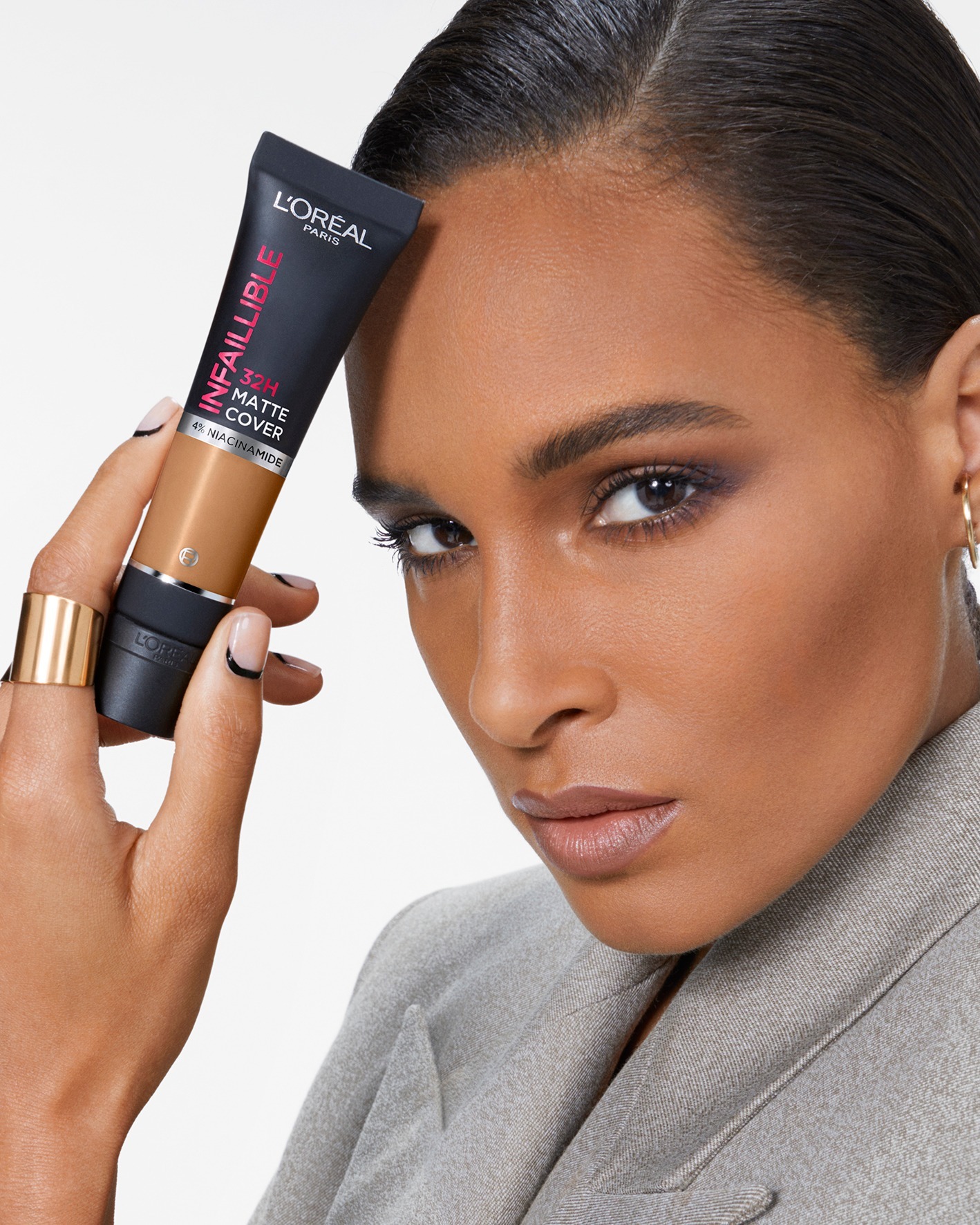 via @lorealparis
3. Dior Foundation
Dior Foundation for oily skin is renowned for its luxurious formula and exceptional longevity. With an emphasis on a flawless complexion, this product absorbs excess oil and provides a long-lasting natural finish.
Dior Foundation ranks high on the list of top products for quality makeup.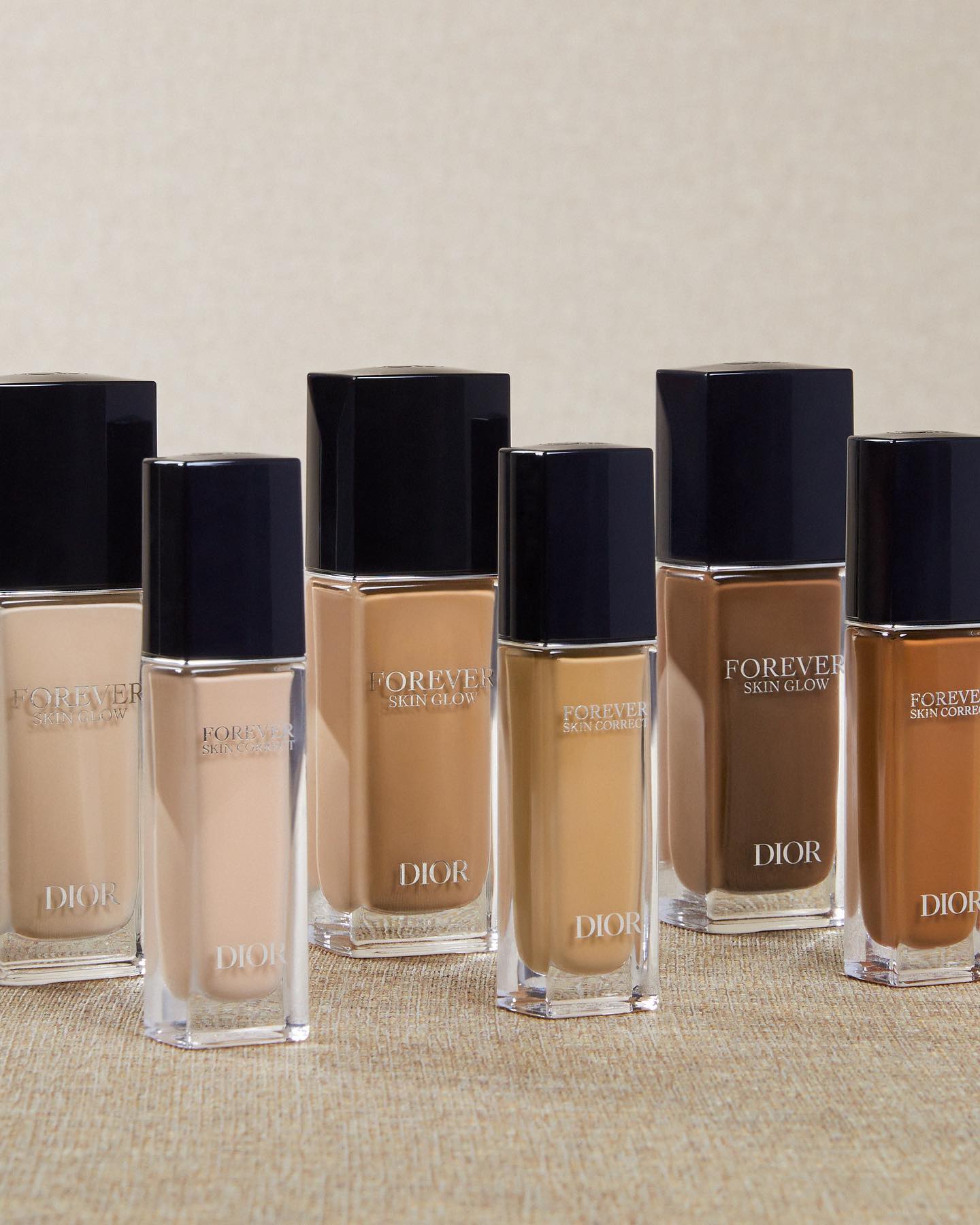 via @diorbeauty
4. NARS Foundation
NARS is the best foundation makeup with weightless but easily buildable coverage for a natural and radiant look. The oily skin formula is long-lasting and provides a flawless complexion throughout the day.
NARS products are popular due to their wide range of shades. You can easily choose the ideal full coverage foundation for everyday makeup!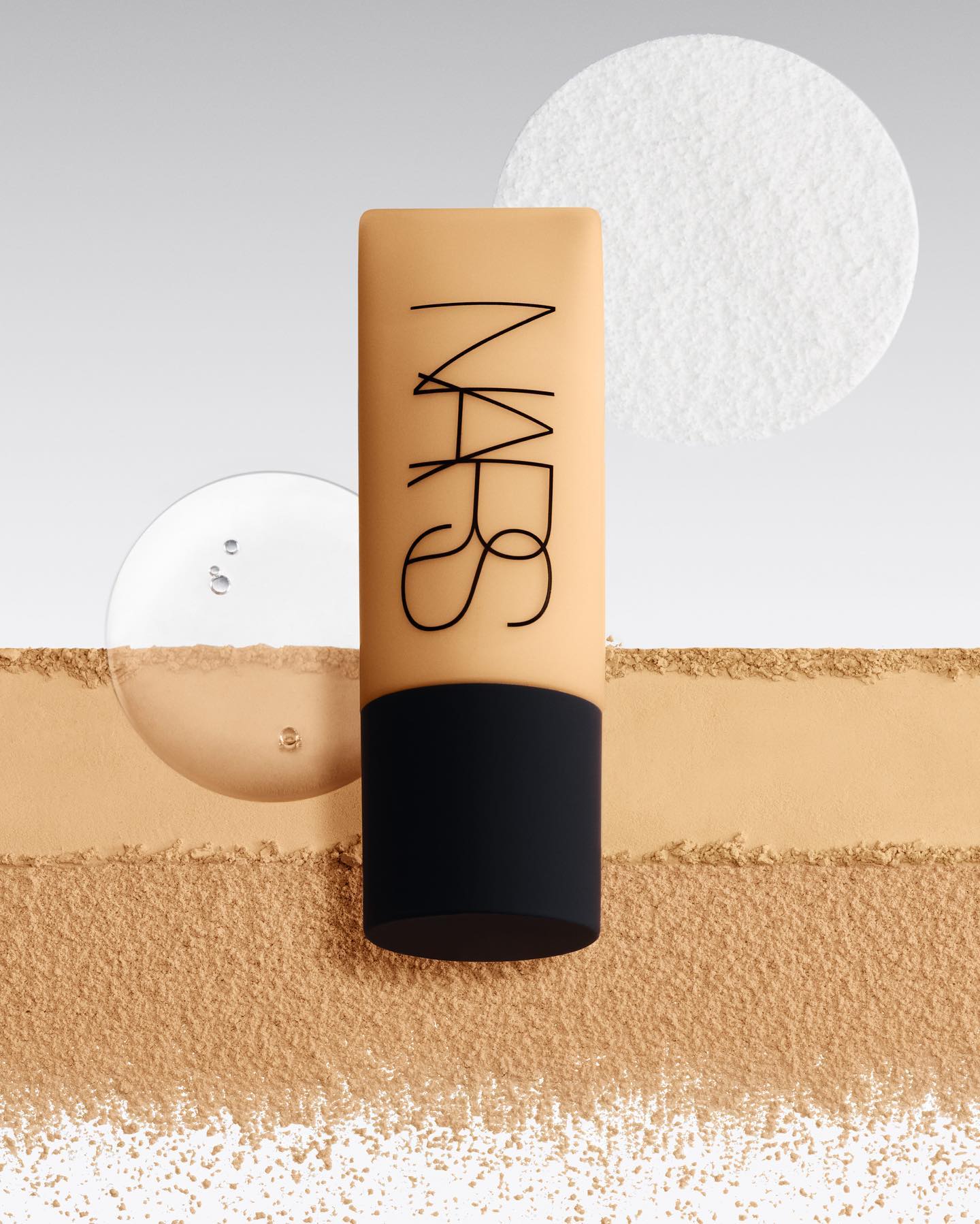 via @narsissist
5. Fenty Beauty — Best Medium Coverage Foundation
Are you dreaming of matte velvet skin? The foundation for oily skin from Fenty Beauty will help you get the desired result!
Created by Rihanna, this buildable coverage is renowned for its wide range of shades and offers options for a wide range of skin tones and undertones.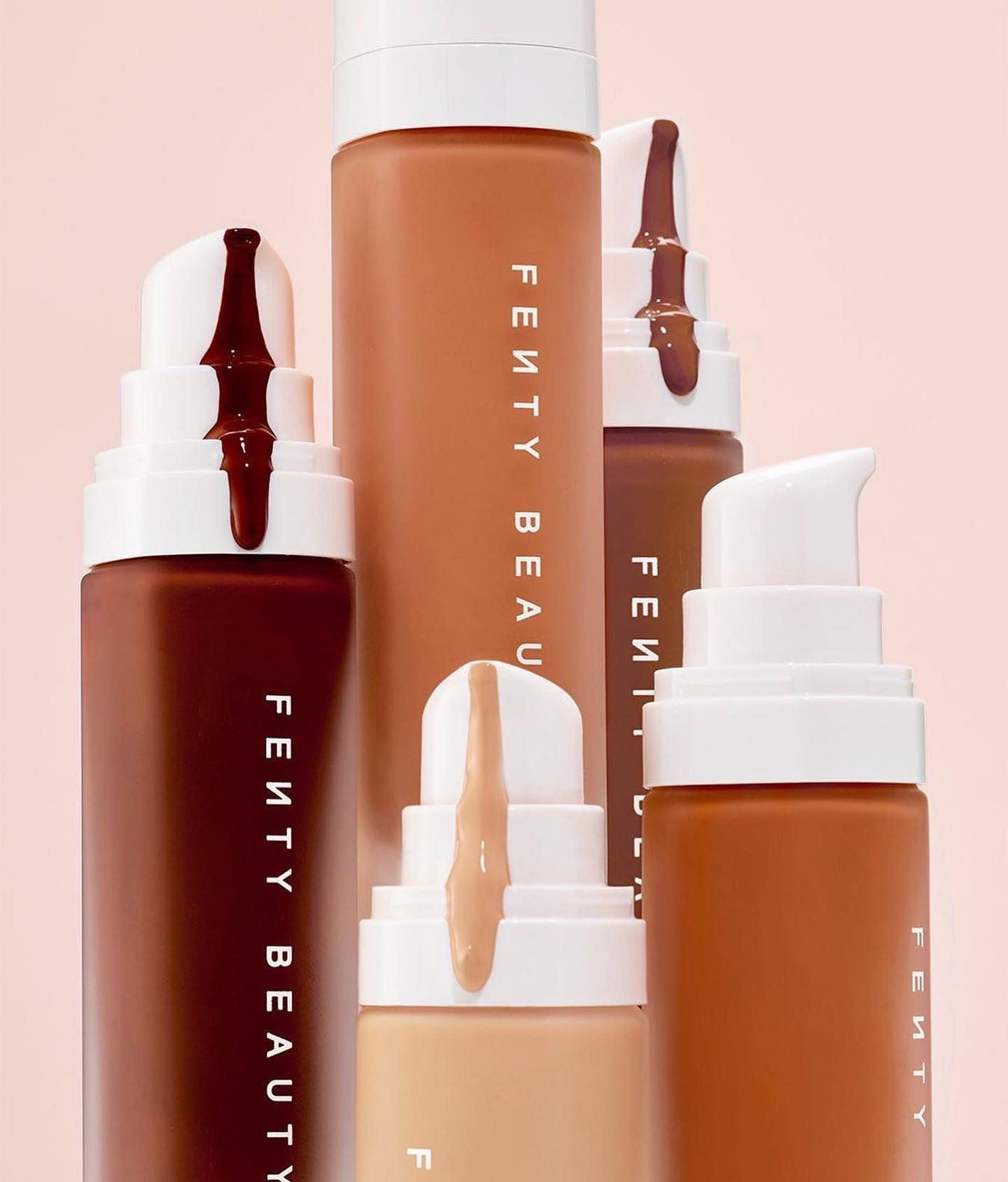 via @fentybeauty
6. Bare Minerals — Powder Foundation
BareMinerals Original Foundation for combination skin is the best powder foundation known for its mineral-rich formula and buildable coverage with a natural matte finish.
This product contains no preservatives, talc, or other potentially irritating ingredients.
The breathable and weightless texture of powder foundation makes it the ideal choice for a radiant complexion that feels like you're wearing no makeup.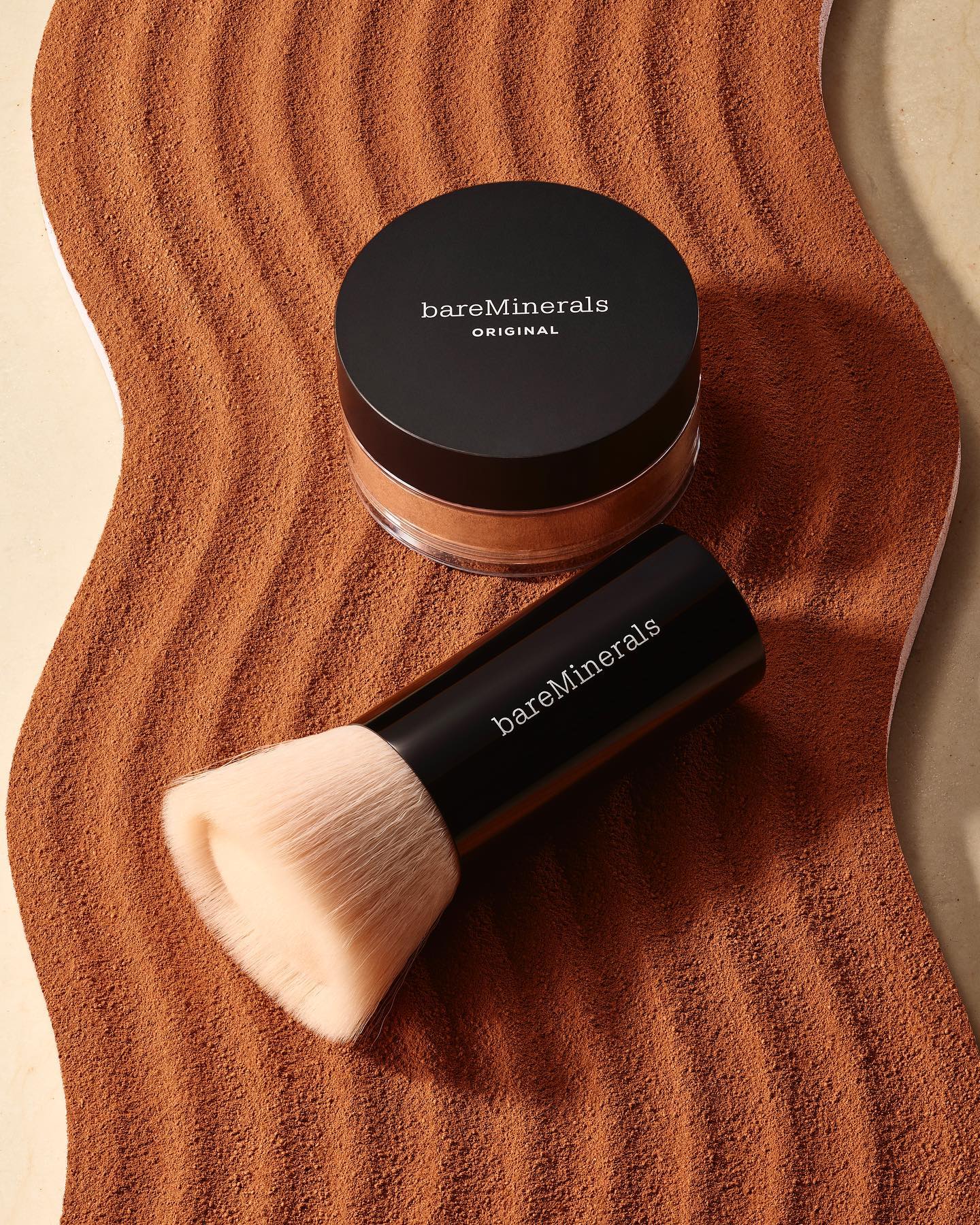 via @bareminerals
7. It Cosmetics CC+ Foundation for Oily Skin
It Cosmetics offers an oil-free matte foundation with SPF 40, designed specifically for women with oily and problem skin.
This liquid foundation provides effective color correction and protects the face from the sun with SPF 40. Rich in charcoal to combat excess sebum and with a long-lasting formula, it is a multi-tasking foundation for a flawless, dewy or satin finish.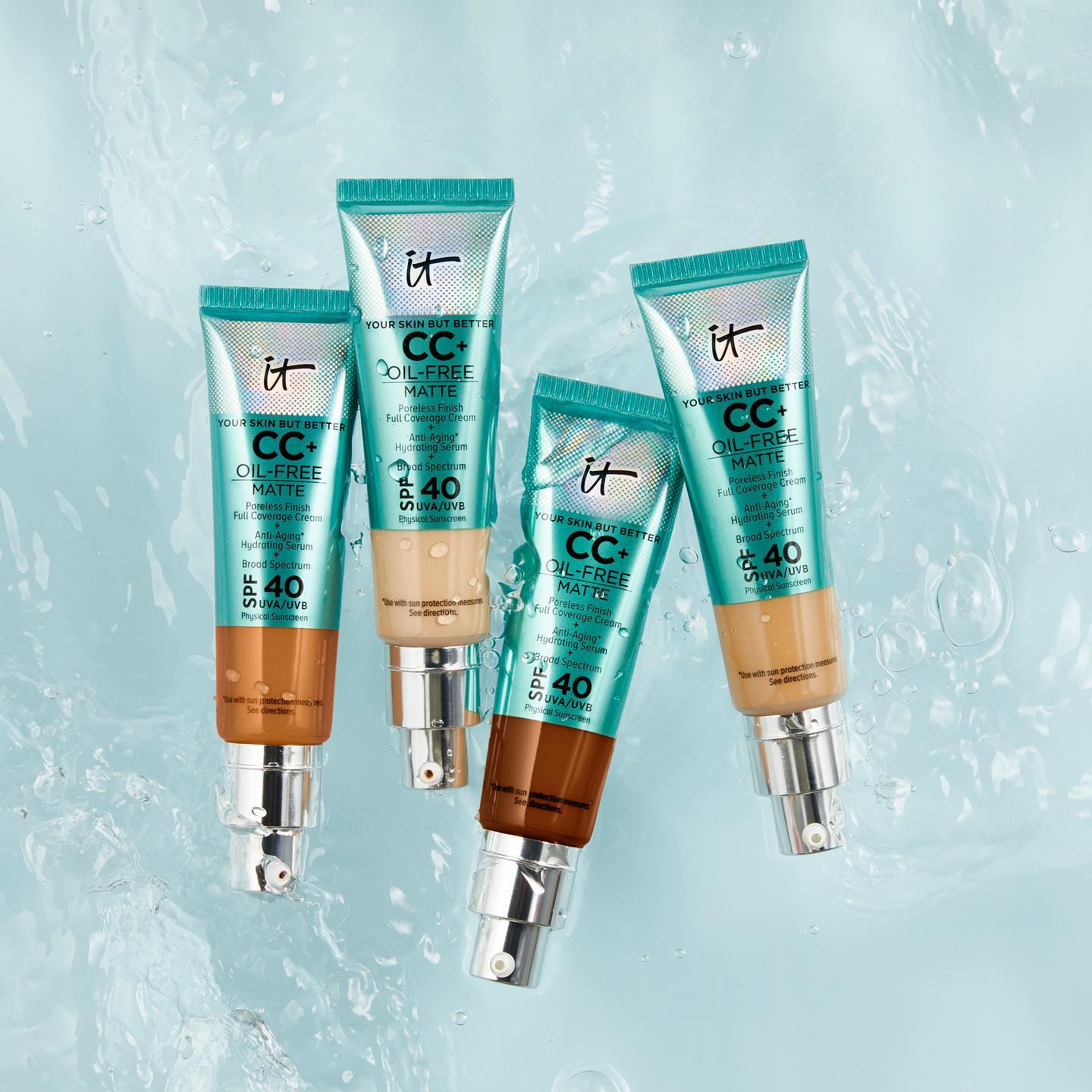 via @itcosmetics
8. Kosas Foundation for Combination Skin
Kosas Tinted Face Oil is a unique full coverage foundation for combination skin.
Thanks to a light and breathable formula, it provides a natural result that adapts to different types and skin tones. The presence of vegetable oils and hyaluronic acid provides hydration without clogging pores, making it a universal choice for women with acne-prone skin.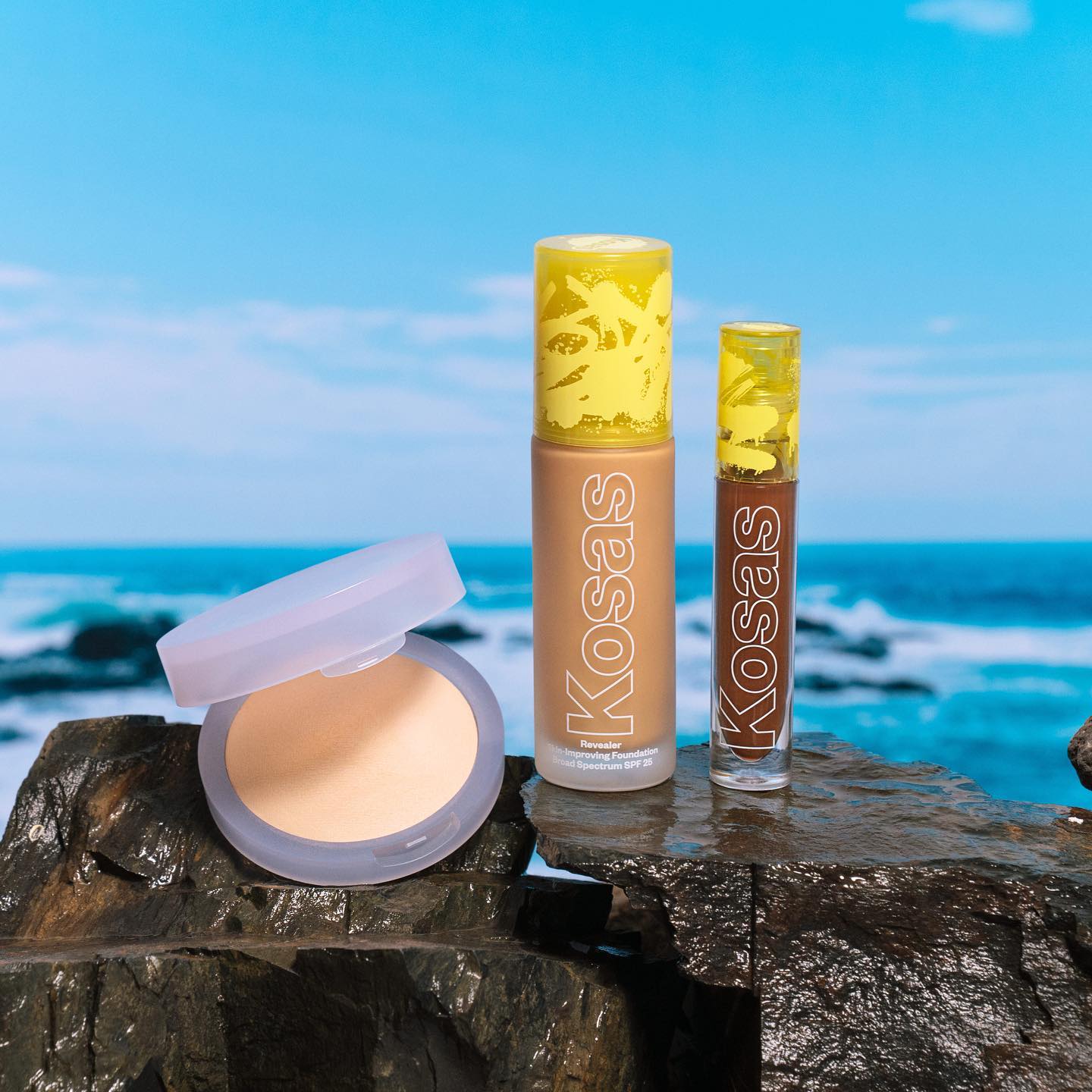 via @kosas
9. Anti-ageing Foundation — Covergirl + Olay
Pay attention to this product if you choose the best drugstore foundation for oily skin. Featuring a moisturizing formula that includes Olay anti-ageing ingredients, it provides long-lasting coverage while reducing the appearance of wrinkles.
This foundation is known for its ability to create a more youthful and radiant complexion. However, it does not clog pores and is perfect for demanding dry skin.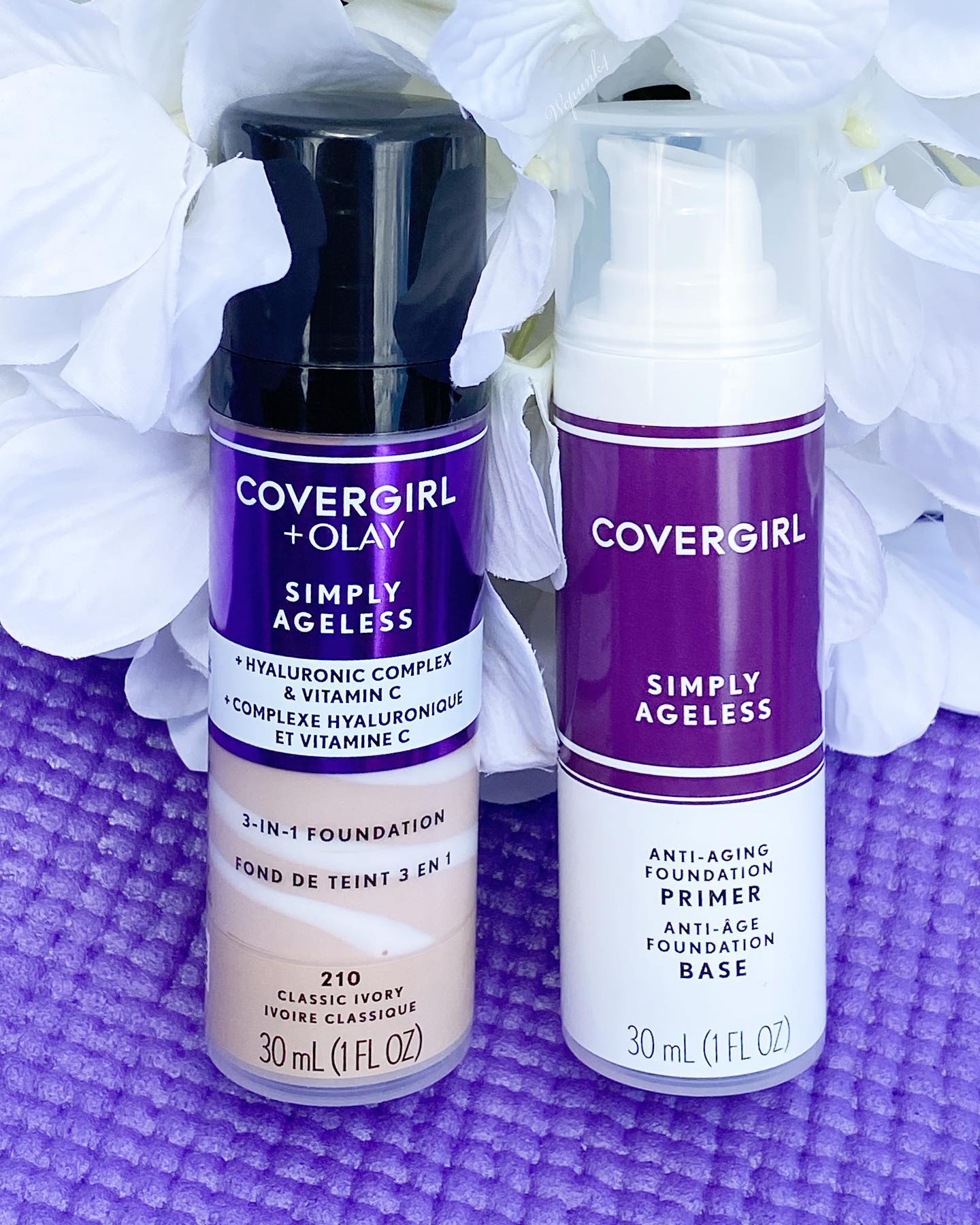 via @wcpunk4
10. Estee Lauder Double Wear Foundation
Estée Lauder Double Wear is a renowned full coverage foundation with a long-lasting formula that provides flawless matte velvet skin for up to 24 hours.
The brand's unique development is resistant to high temperatures and humidity. It is ideal for oily skin types and can be used as a makeup base for evening and formal events.
A wide shade range and time-tested durability make this foundation extremely popular among connoisseurs of high-quality decorative cosmetics.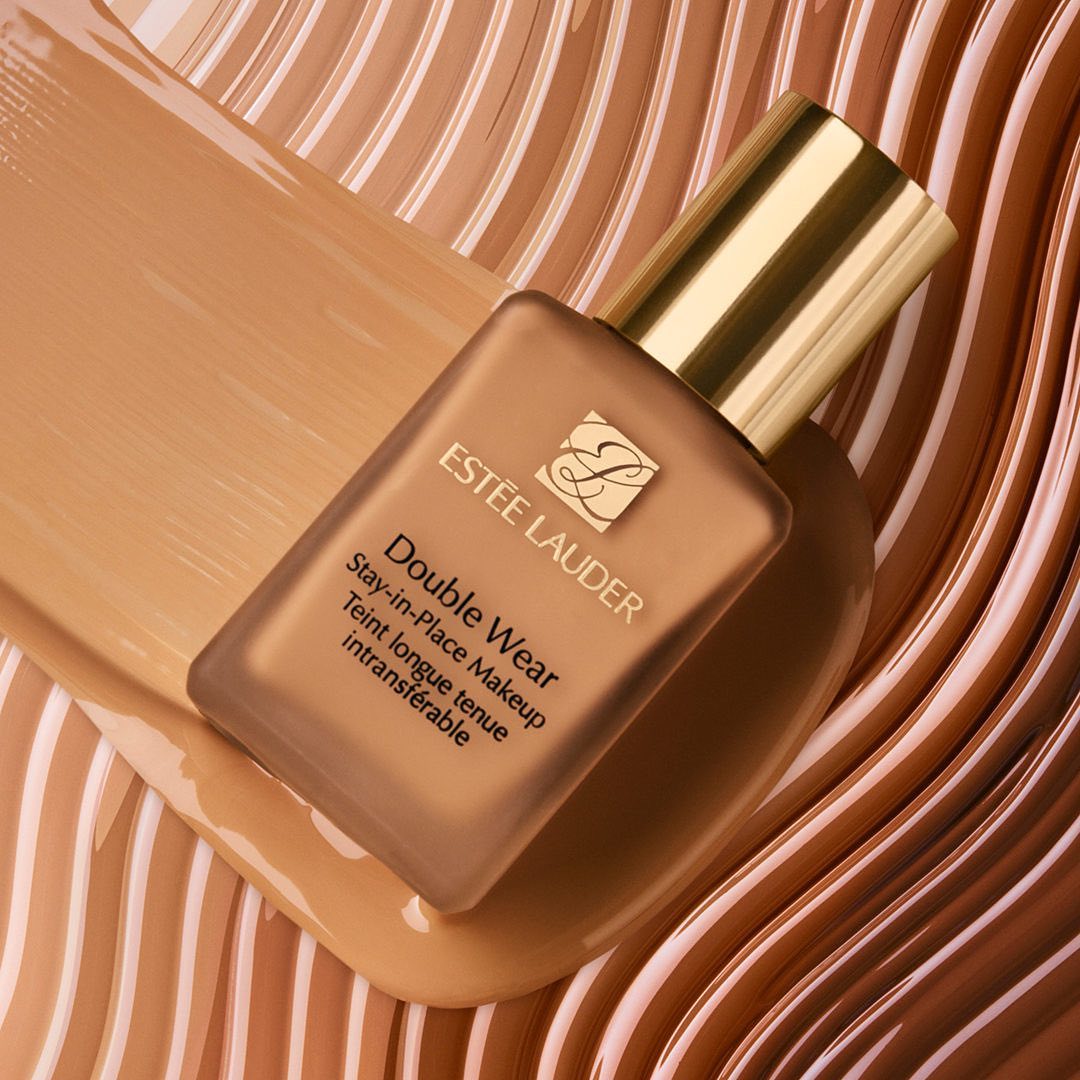 via @esteelauder
FAQ
What to consider when choosing a foundation for oily skin types?
Do you want a matte shade that lasts and ensures you look flawless throughout the day? Choose the right coverage products specifically designed for oily skin.
So, when purchasing cosmetics, consider the following options:
Oil-free formulas. They are designed to control sebum production.
Matte finish. Matte foundations help absorb excess oil, providing a flawless finish.
Durability. Choose formulas that are designed to last for a period. It will minimize the need to reapply your foundation frequently.
Presence of oil-absorbing ingredients. These components include silica, clay, and salicylic acid. They help reduce shine by regulating sebum production.
Non-comedogenic formulas. These foundations do not clog pores and prevent the breakouts common to oily skin.
Powder foundations. Products in this category can be effective for oily skin as they absorb excess oil and provide a matte finish. They are perfect for touching up during the day.
Mineral bases. Powder products have a light texture and provide a matte finish.
Always check the foundation before purchasing. Many cosmetic stores offer wide shade range testers that allow you to evaluate how cosmetics interact with your skin throughout the day.
Considering these factors, you will find the best foundation to protect your face from excessive shine!