Category
Nail Art
Step into a realm where fingertips become mesmerizing canvases. Our nail art collection offers limitless creativity and self-expression. From delicate florals to edgy geometrics, each design is a unique masterpiece. Experience the fusion of vibrant colors and innovative techniques that transform nails into captivating works of art. Let your fingertips tell a story, whether it's a celestial ode or a bold statement. With our curated selection, your nails will become the center of attention, leaving an unforgettable impression. Embrace the transformative power of nail art and explore the extraordinary possibilities that await your fingertips.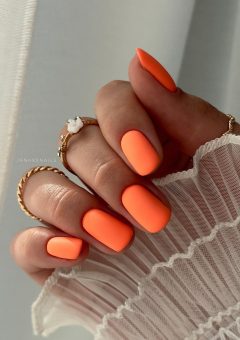 The orange manicure deserves special attention among the numerous laconic and rebellious nail designs.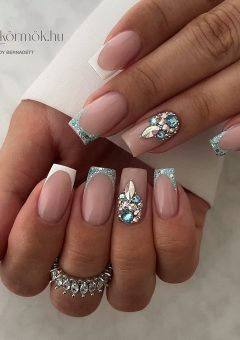 Nails with rhinestones began to gain popularity in the early 2000s. This time was marked by the emergence of many original design trends that are still relevant today.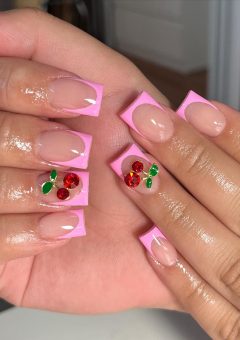 Get ready to add a pop of fruity flair to your fingertips with our 22 cherry nail art collection! If you're a nail enthusiast searching for colorful manicure ideas, you are in the right place! These vibrant and playful cherry nails are here to elevate your style and bring a touch of sweetness to your fingertips. Whether you're into bold statements or subtle accents, we have the perfect nail art inspiration to satisfy your fruity cravings.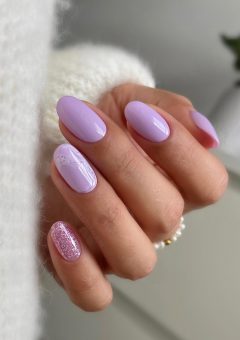 Oval-shaped nails have always been in trend. Your natural nails with this shape are practical to maintain as there are no sharp ends. Most people love oval-shaped nails because they can boast varieties of nail art beautifully. Keep reading for new manicure ideas for your oval nails.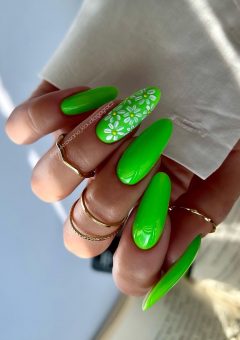 If you need inspiration for your next manicure, look no further than green nails. When it comes to fashionable nail art design, you can submerge in the enthralling magnificence of nature through various shades of green nails.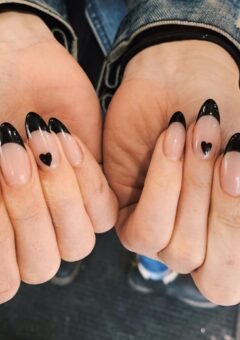 For the longest time, people only had two nail shapes, and these shapes were round and square. However, there's a nail shape that has been around for decades, but it hasn't gained too much attention, specifically from the regular nail-bar goers. This shape is none other than coffin nails. Its name might have a weird sound to it, but trust us, coffin nails are super stylish!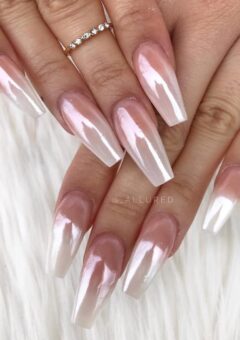 Oh my God, Becky, look at her freshly made chrome nails! In the world of manicure, chrome nails have been one of the most popular and striking options lately. They're not just glamorous and expensive looking – they also require very little maintenance!
Chrome nails are for those who enjoy a little bling in their life. Chrome is the ultimate accessory and can make any look pop with its edgy, flashy touch. From french tips to extra glam designs – there's no wrong way (or finger) to go about doing them!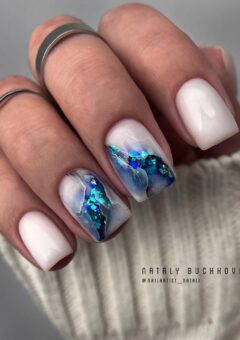 The previous year wowed us with many inspiring spring nail designs, ranging from eye-popping teal & pink combos to sweet Easter bunnies styled in pastel colours. However, the upcoming nail art season promises a fresh take on both colourful nails and minimalist designs, adding brand-new spring colours, intriguing combinations, and eye-catching details to our mani arsenal.
So, get set — spring nails are coming!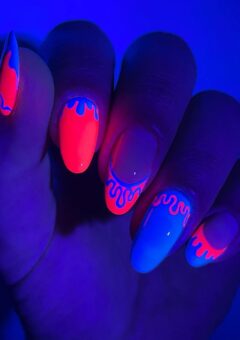 Nail art is a timeless way to make any look unique. Now, with glowing nail designs being one of the top trends this season, there is no better way to stand out in the crowd at your next party. From subtle glowing accents to full neon designs, take your manicure to dazzling new heights with glowing nails.
Get creative by layering glow-in-the-dark polish over your regular nail polish for a dramatic effect. No matter your design or color, glowing nails will surely bring your mood into celebration mode!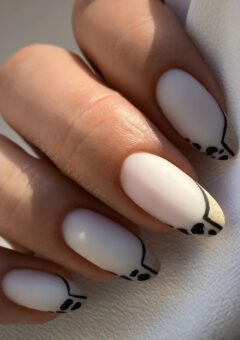 If you don't know which manicure to choose, consider white nail designs since they are always a great idea. A timeless classic on your nails suits any image and is wonderful for any nail length. Moreover, you can have such a mani for any occasion!
Gorgeous white nails will look amazing with any dress or a casual look. Maybe you have a special event soon? Choose the best shade of your wedding nails and proceed with a cute and discreet design, making an accent on your fantastic dress.
Are you searching for nice prom nails? White is a truly universal color, and there's always the opportunity to add an unusual art if you don't like monochrome manicures. Grab some ideas below and pick those you like most to show your nails technician.