Category
Hairstyles
Discover the captivating world of hairstyles, where tresses transform into works of art. Our curated gallery caters to every individual's unique taste and personality, from elegant updos that exude timeless sophistication to edgy pixie cuts that defy conventions. Explore the power of a well-crafted hairstyle to elevate your look and boost your confidence. Whether you seek red carpet glamour or effortless everyday chic, our expert tips and tutorials will guide you towards unlocking your hair's full potential. Embrace the transformative power of hairstyles and let your locks become the ultimate expression of your personal style.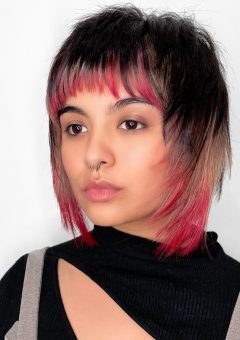 Short hair with bangs has gained popularity among women worldwide for several reasons.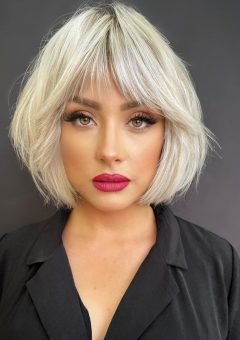 Classic French bob is timeless elegance and casual chic. A popular haircut with a short length (usually down to the level of the chin) goes well with any face shape and hair texture.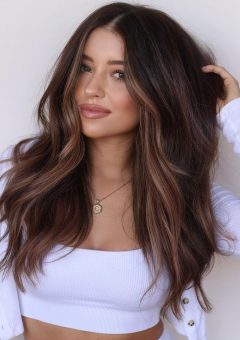 When transforming your look, a few shades are as versatile and stunning as chestnut brown hair. This natural hair color can add a touch of warmth and depth to your locks, enhancing your overall appearance and bringing out the best in your skin tone.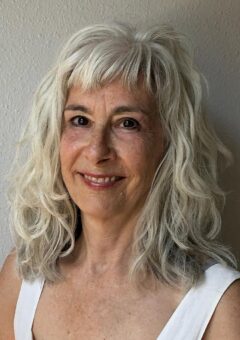 The good news we have for you is that officially there are no hairstyles for older women – there are cuts to match your hair type, facial features, and lifestyle. But while you can forget about that irritating age-appropriateness, it's not smart to choose hot, yet unflattering hairdos. Here, we are going to discuss a bunch of modern cuts, which show middle age women to the advantage, also explaining why they work.
In the age of social media showing us so many types of hairstyles and coloring techniques, it is quite easy to be yourself and find the hair cut and hair color that will express your real nature. When the first things in voguish hairstyles for women are naturalness, a personal touch, and low-maintenance styling, you don't have to follow catwalk fashion trends – choose a hairdo you want to wear this season and make it yours. And we're here to help with some fresh ideas for a bit of inspiration.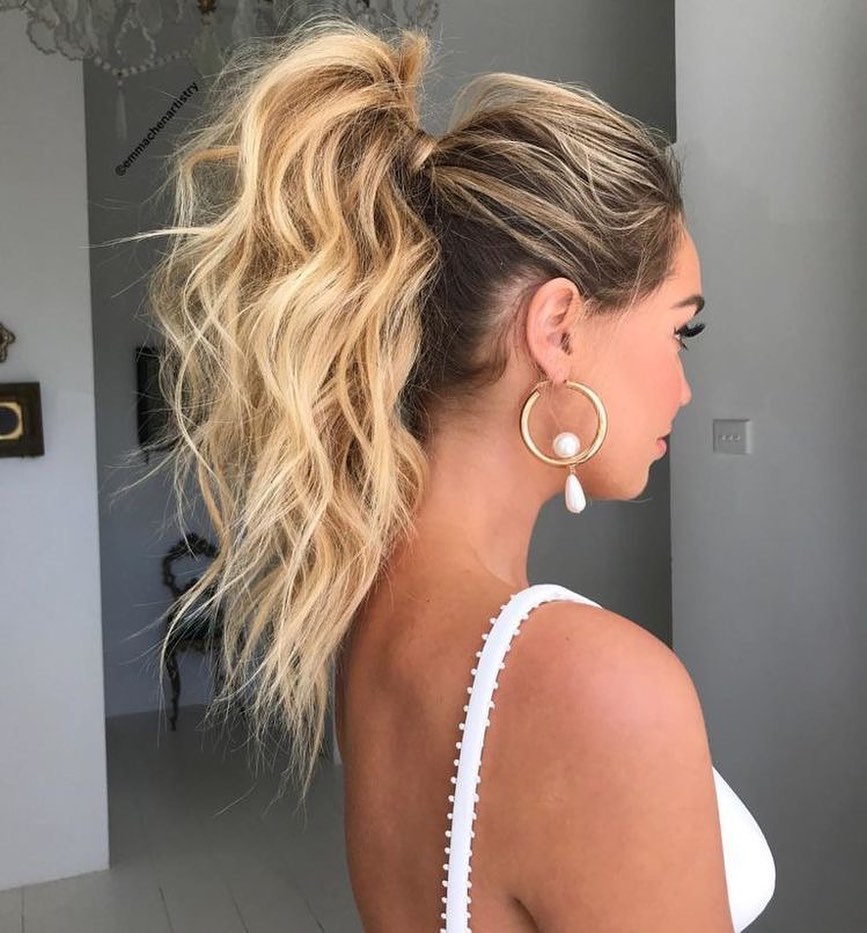 The ponytail is the most fabulous hairstyle for everyday wear that suits all women and makes them look nice in any situation. Girls often do it in turmoil so that loose hair does not interfere with them. However, it can also be a gorgeous hairstyle thought out to the smallest detail, emphasizing the oval of the face, the natural hair, and the girl's grace.
There are numerous hairstyle ideas for different face shapes and hair lengths. A ponytail is a usual idea, and it seems that nothing exciting can be invented. However, there are numerous alternatives to the classic ponytail. Sit back and learn more options to make a coiffure that will attract attention.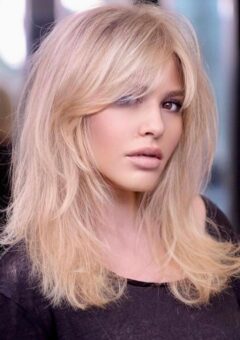 Who does not dream about shiny curls, which will attract the attention of others and delight you when you look at yourself in the mirror? Unfortunately, not everyone can boast wonderful thick hair. We all know that genetics directly affects hair texture, and many still believe that they can do nothing with their fine hair.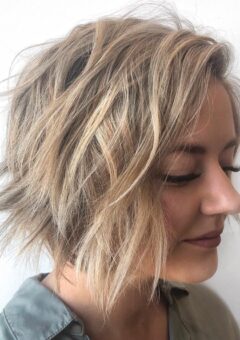 If you think of going shorter or search for a way to transform your cropped hairstyle into something more voguish, we have a nice choice of hot haircuts to meet your every need. Short layered hair is extremely popular right now, but there are some secrets that can turn a good haircut into a real bomb. Actually, the key point is to tailor the newest trends to your individual peculiarities, including your hair type, face shape, hair color and styling skills. Let's see how professional hair stylists cope with this task. We've got some really nice examples from the salons around the corner!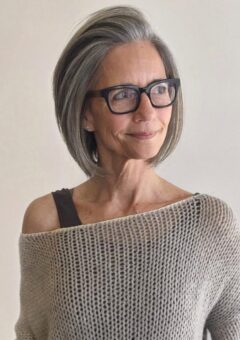 Why hairdressers often recommend short hairstyles for women over 50? This is based on age-related changes in older ladies, which also affect their hair. When aging, the hair loses its volume and becomes drier, thinner and sparser. Short cuts help remove split ends in good time, also taking off excess weight for the ease of styling. However, for finding the right length and shape, you need to factor in your hair type and color, facial features, build and other aspects we are going to discuss further.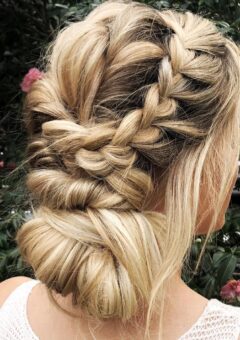 Whether you are going to a party, family gathering or formal meeting, wisely selected updos for long hair are always to the point. They'll give you a classy look, while highlighting your face and opening more of your neck and shoulders, even if you opt for half-up hairstyles. So, get all your bobby pins, hair elastics and barrettes ready, since we're starting our journey right now.