In the age of social media showing us so many types of hairstyles and coloring techniques, it is quite easy to be yourself and find the hair cut and hair color that will express your real nature. When the first things in voguish hairstyles for women are naturalness, a personal touch, and low-maintenance styling, you don't have to follow catwalk fashion trends – choose a hairdo you want to wear this season and make it yours. And we're here to help with some fresh ideas for a bit of inspiration.
Picking Hairstyles by Hair Length
Let's start from the ground up – your hair length. If you have long hair, then the range of hairstyle options is endless. You can hold on to haircuts that emphasize the natural beauty of your hair or go for medium haircuts or even for cool pixies – why not? And if your hair is not too long or extremely short, you also have plenty of choices to try.
Astonishing Ideas for Short Hair
A short hairdo has always been oh-so-fashionable and fresh-looking, and it still holds the position. Another piece of good news is that cutting your hair short will save your time and effort whether you choose cute pixie cuts or jaw-skimming bobs with face-framing beachy waves. In any case, a short haircut will make you feel like another person. "Whether you're a long-term convert or ready for a drastic change, short hair has never been more versatile. From a blunt cut to a pixie crop, to simply lifting it to lobe-length, lopping it off can feel utterly liberating. In fact, there's nothing like pruning back layers of hair to help open up your face and make the most of your features (hello there, cheekbones)," says Glamour's deputy beauty editor Elle Turner in her review for the magazine, and she is so right.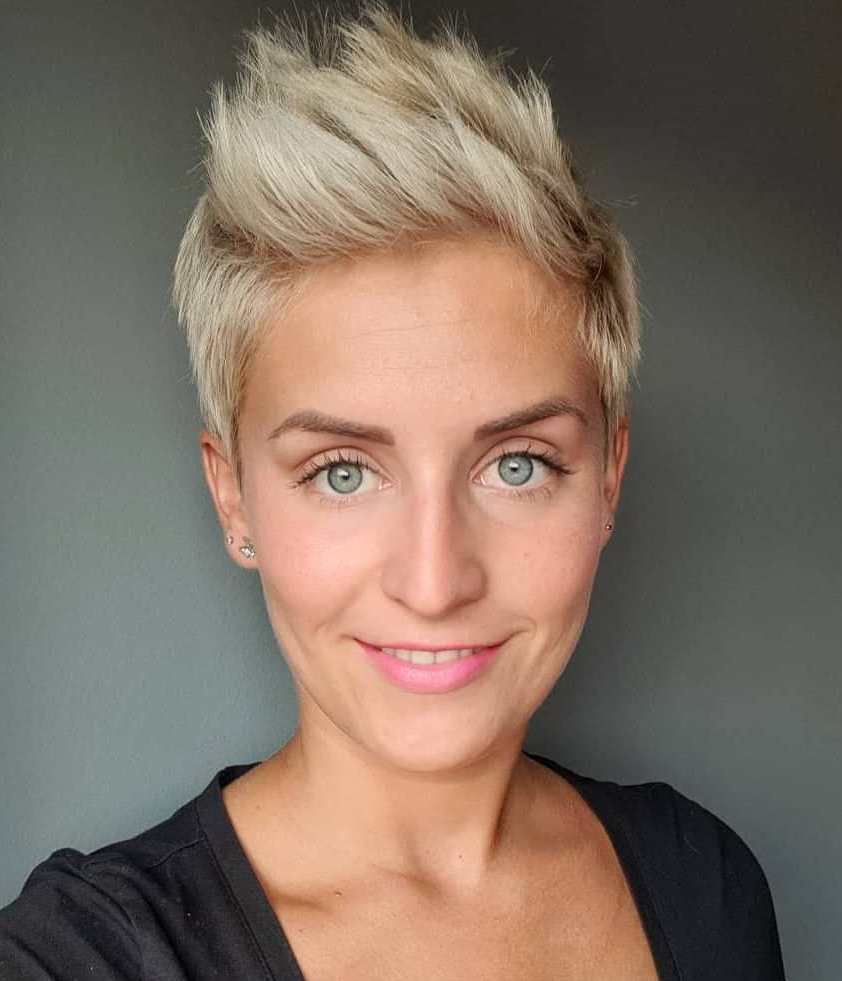 via @demeter.n
Let your modern spiky pixie go up and show your face. It's an excellent pick for fine hair, as it helps generate texture and thickness.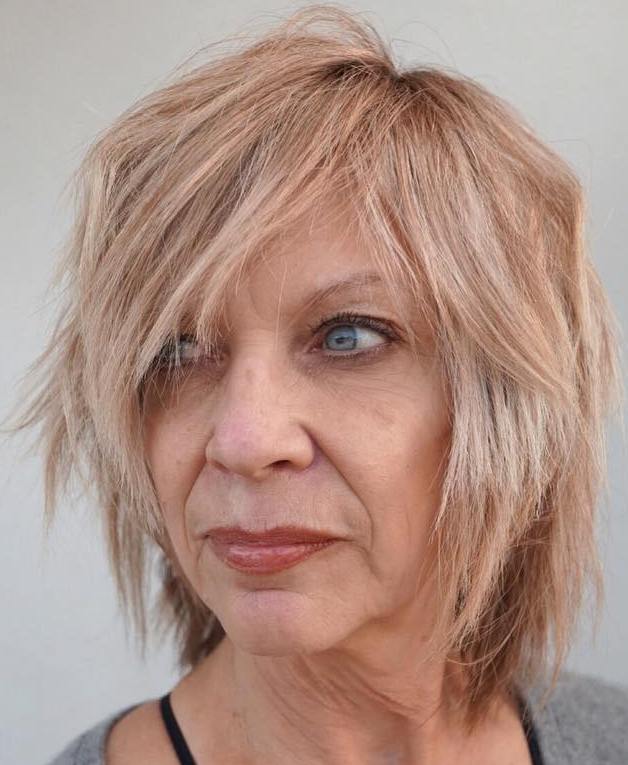 via @wesdoeshair
There is no need to choose extremely short haircuts if you are over 50. Such a messy shag works for any age and frames a face perfectly.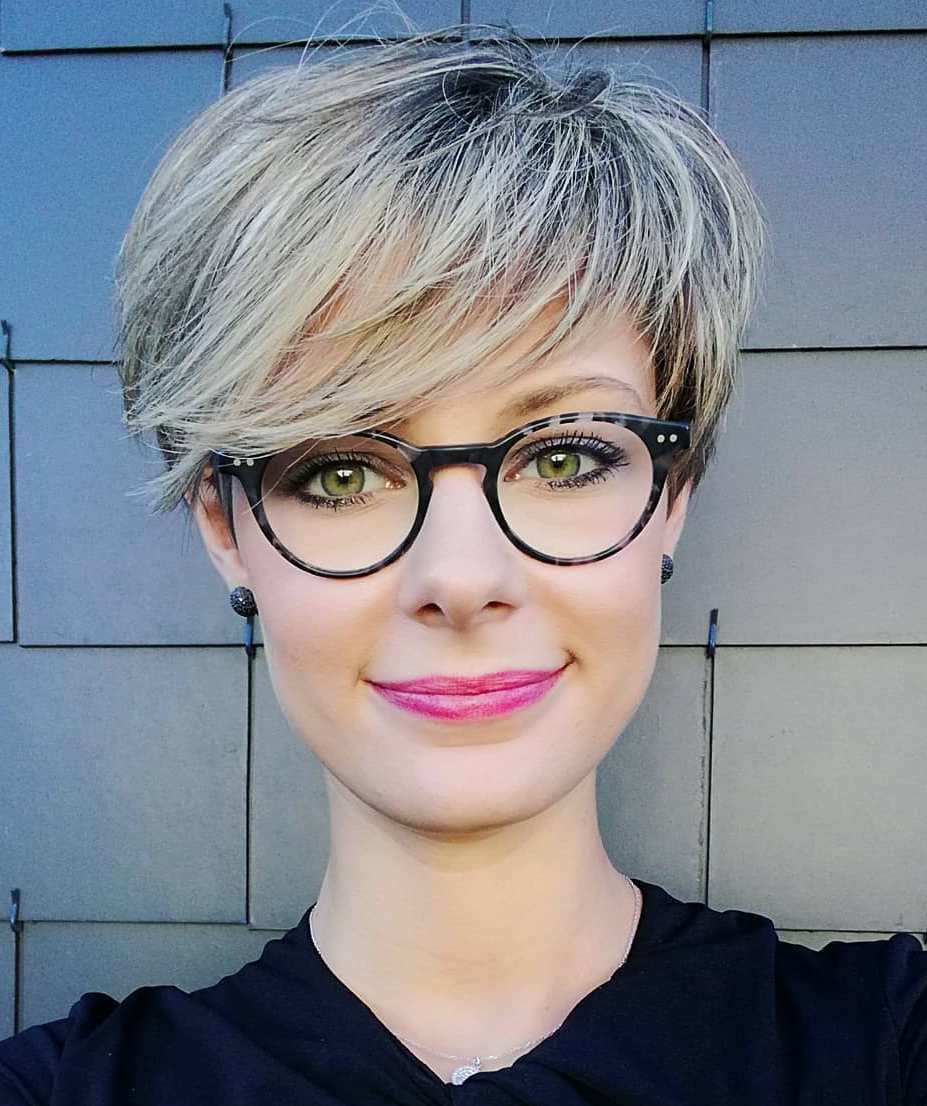 via @clairetail
The piece-y long bangs pair with glasses nicely. This helps balance out a long face and makes it feel well-proportioned.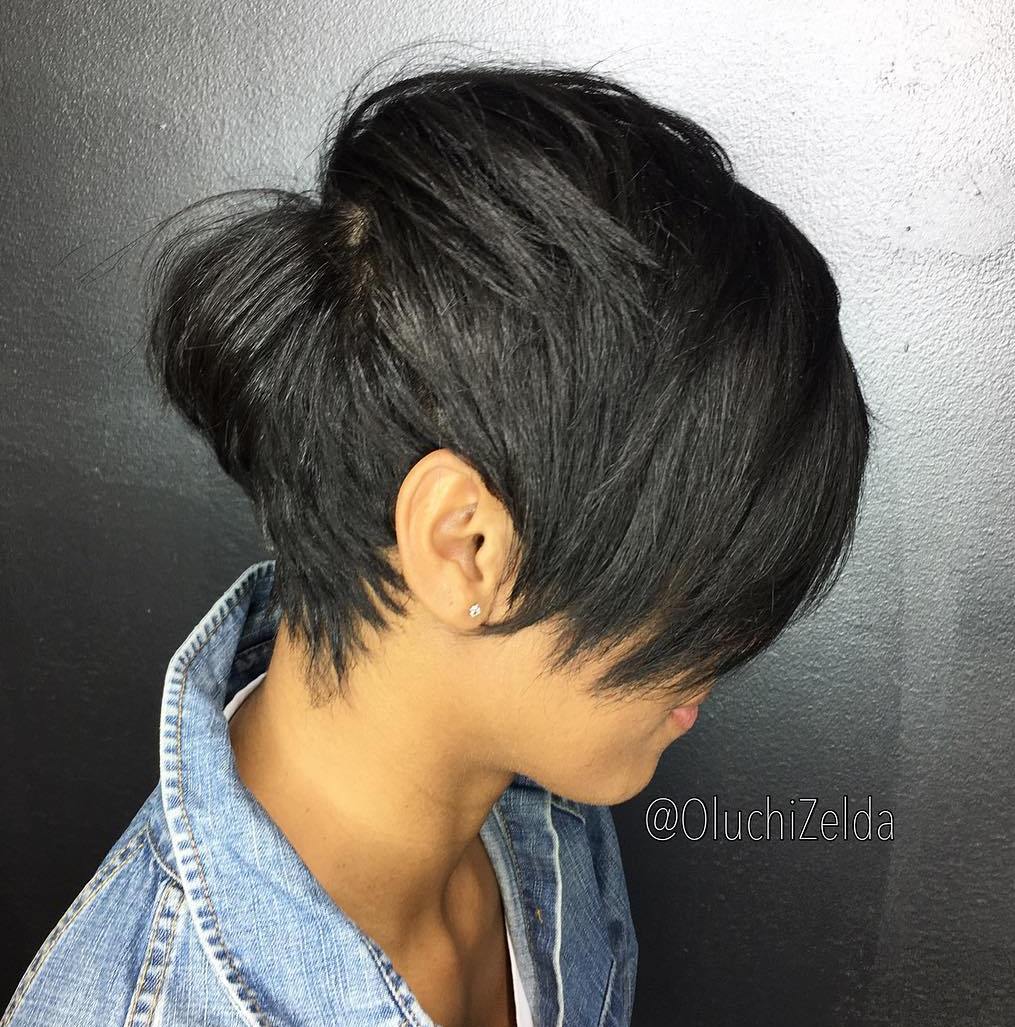 via @oluchizelda
Thick straight locks work for short cuts so well. All you need for a natural look is a few minutes of blow-drying – and you are ready to get through the day.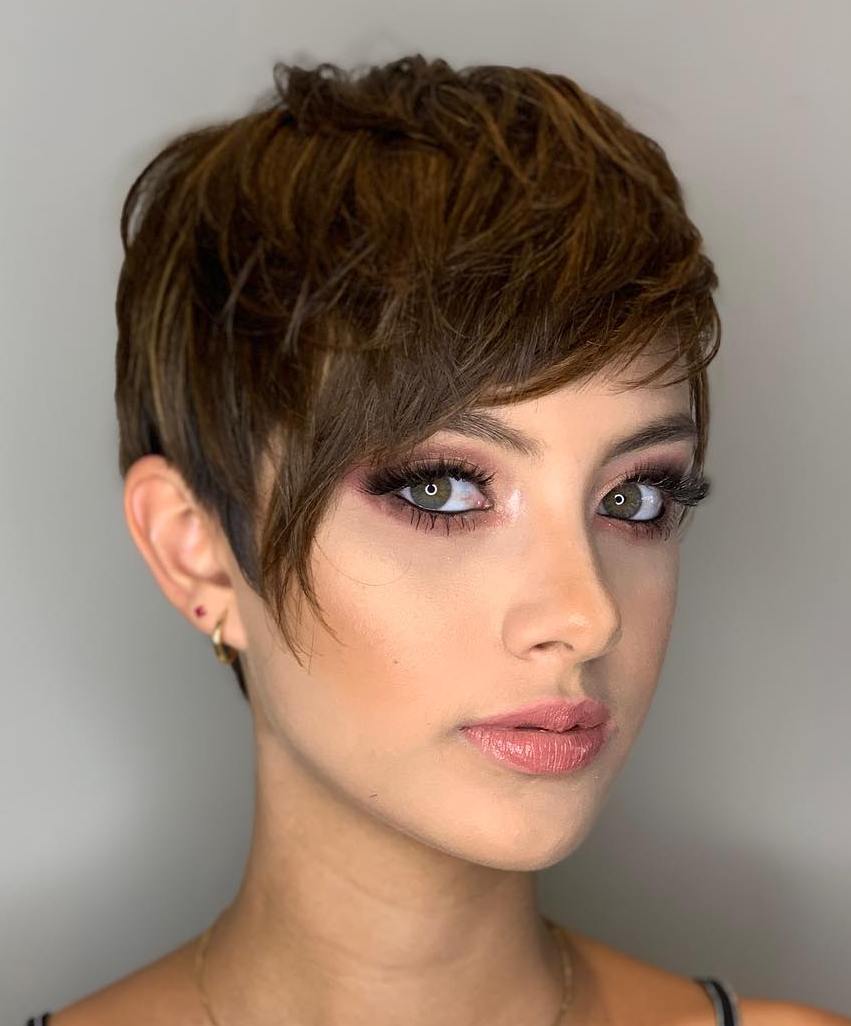 via @rafaelbertolucci1
Don't be afraid of very short hairdos: actually, it will show off your face while giving a nice opportunity to save on hair products.
Get Ready for the Best Medium Length Haircuts
Medium length hair – what can be more inspiring and romantic? It is all about fast-and-easy styling, and it is still long enough for cute updos. It's hard to believe that medium length hair was once referred to as a choice for someone who couldn't decide between ultra-long and dramatically short cuts. Today, medium length haircuts are perhaps the most common and appreciated styles which flatter every woman regardless of her age and hair type. It can make you look and feel like a goddess if done right. So, if you are thinking about chopping off your long locks, check our favorite ways to wear medium hair.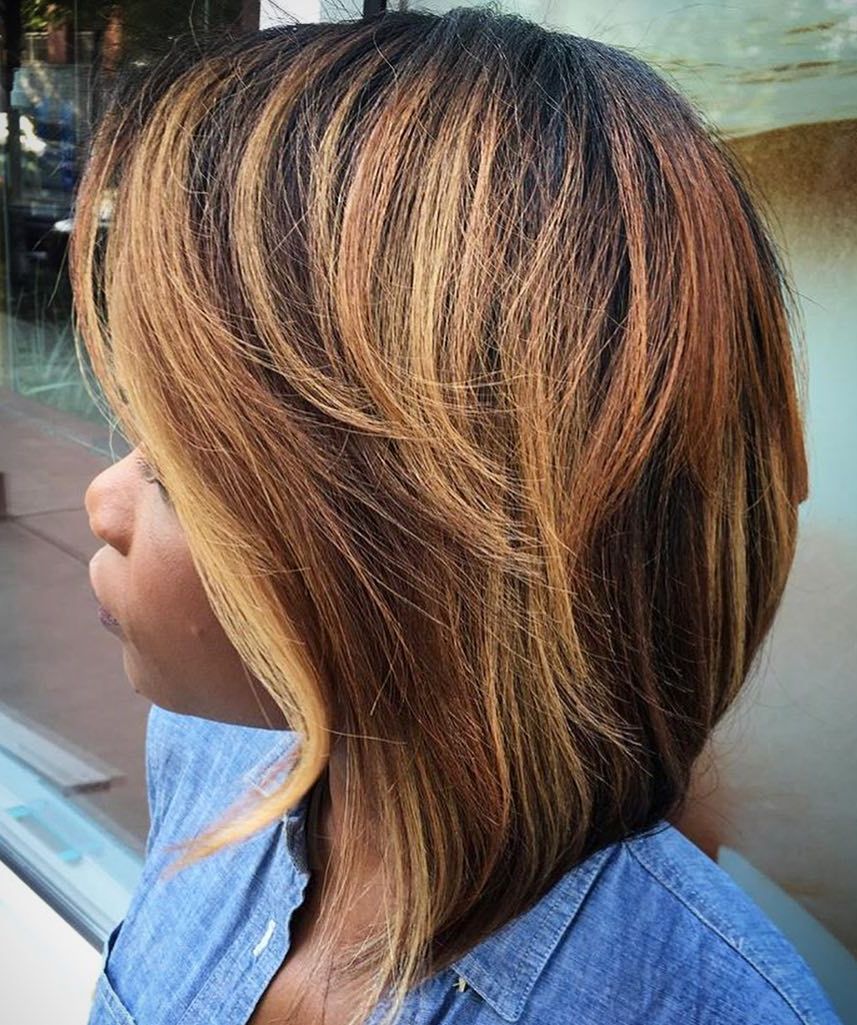 via @risunshine143
A caramel balayage with a vibrant and glam medium length bob will work perfectly for black women with dark skin tones.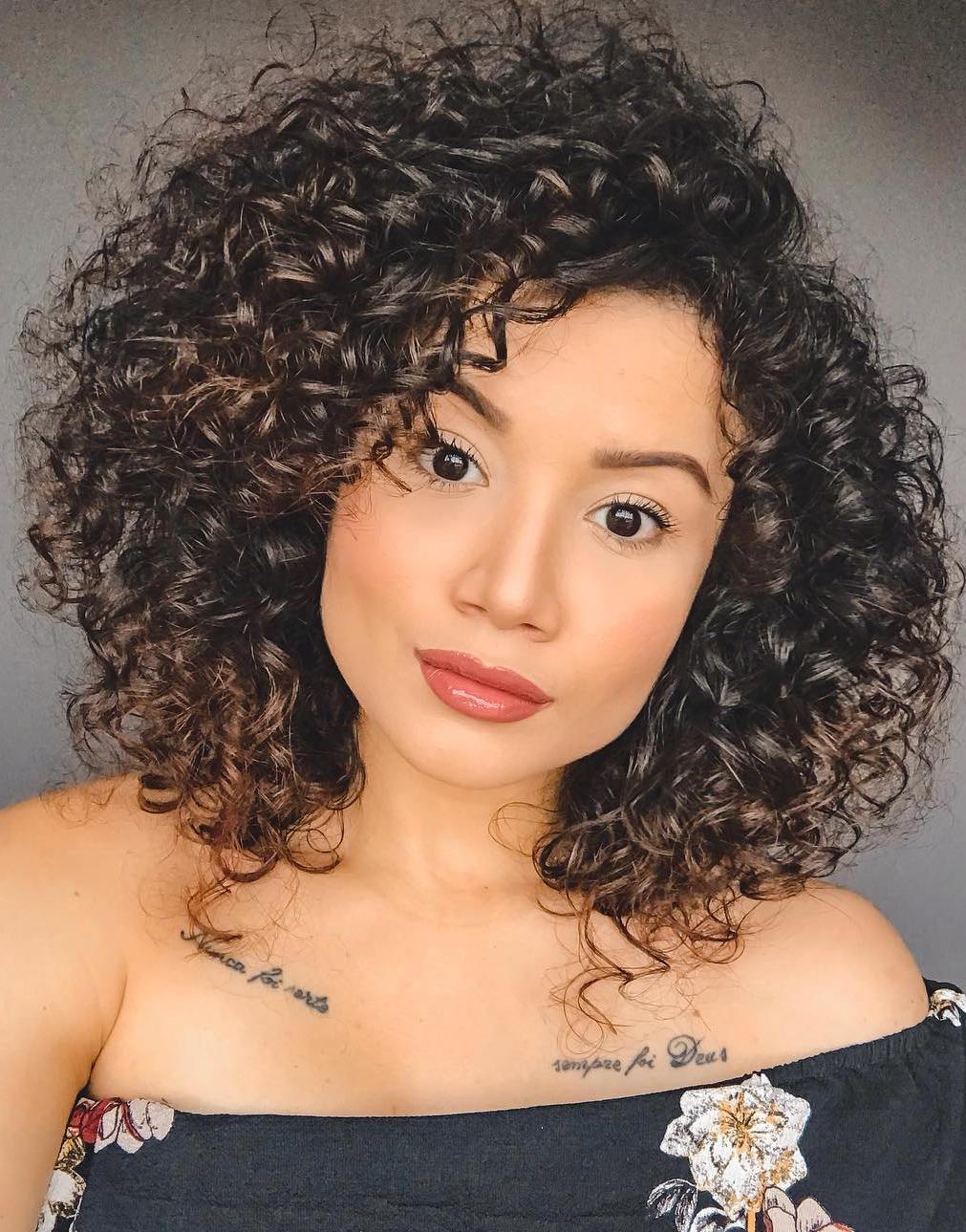 via @erikahius
We can't agree that curly hair shouldn't be cut to a medium length: look at this gorgeous coif with mid-length layered curls – it is hard to miss.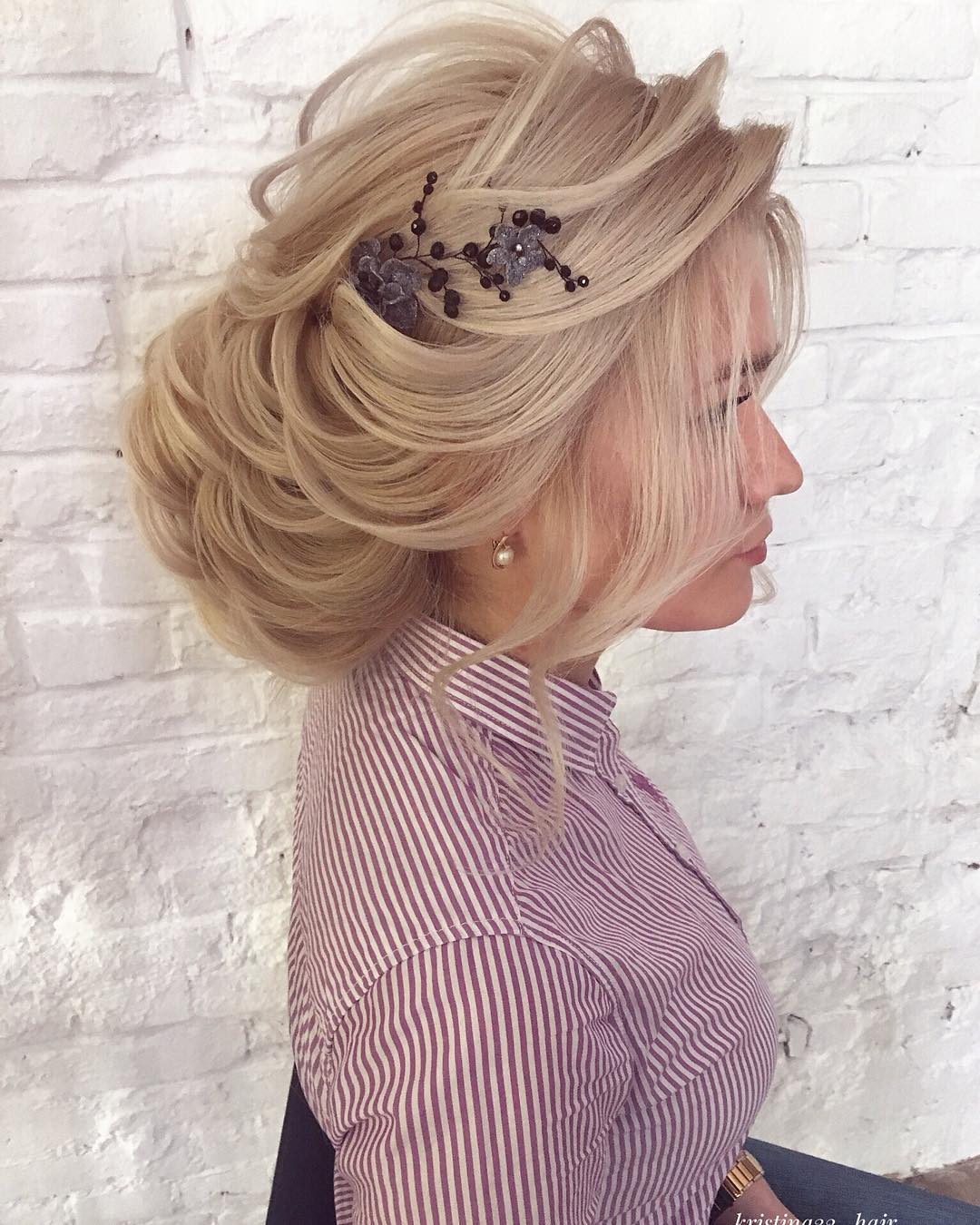 via @kristina32_hair
Mid-length hair is not only low-maintenance and easy to style. It also leaves you some space for beautiful updos.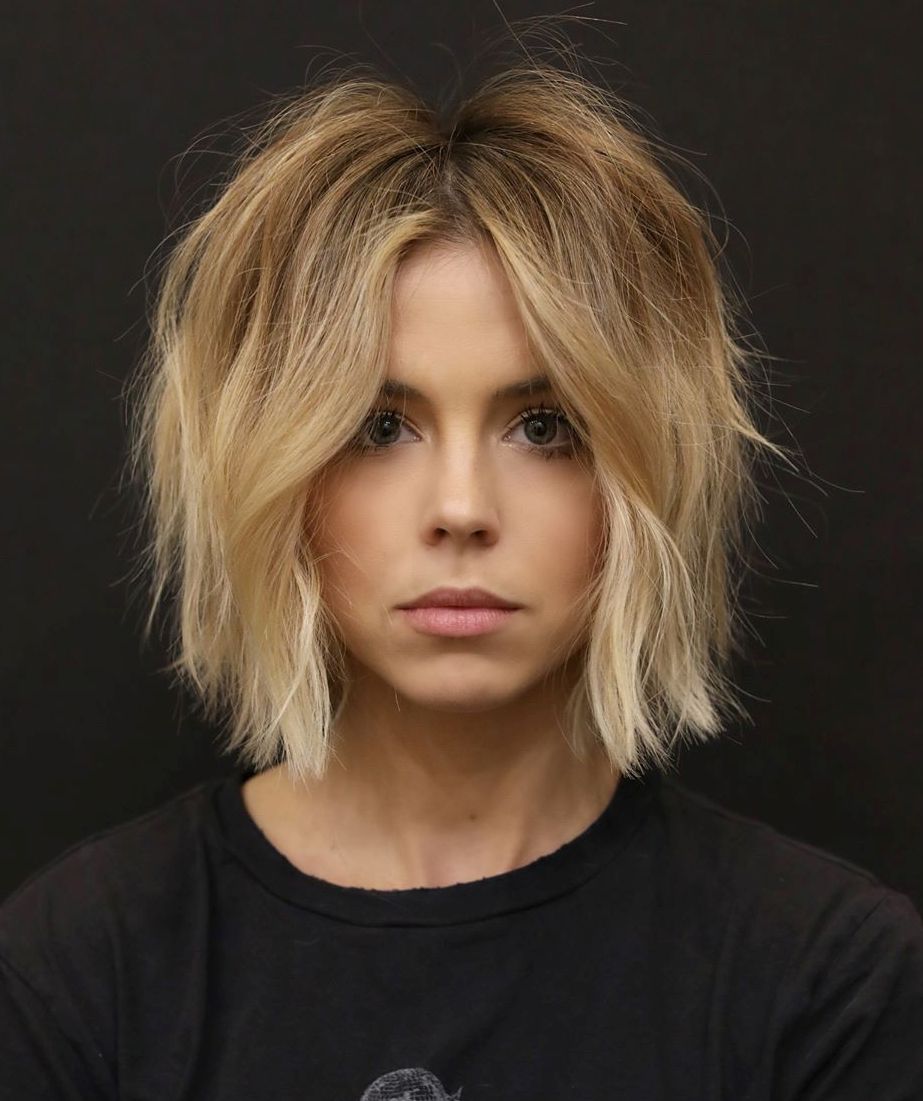 via @anhcotran
This voluminous messy haircut with shaggy layers can become a real inspiration for those who have thin hair. Just add a color melt, and you will have an eye-catching look.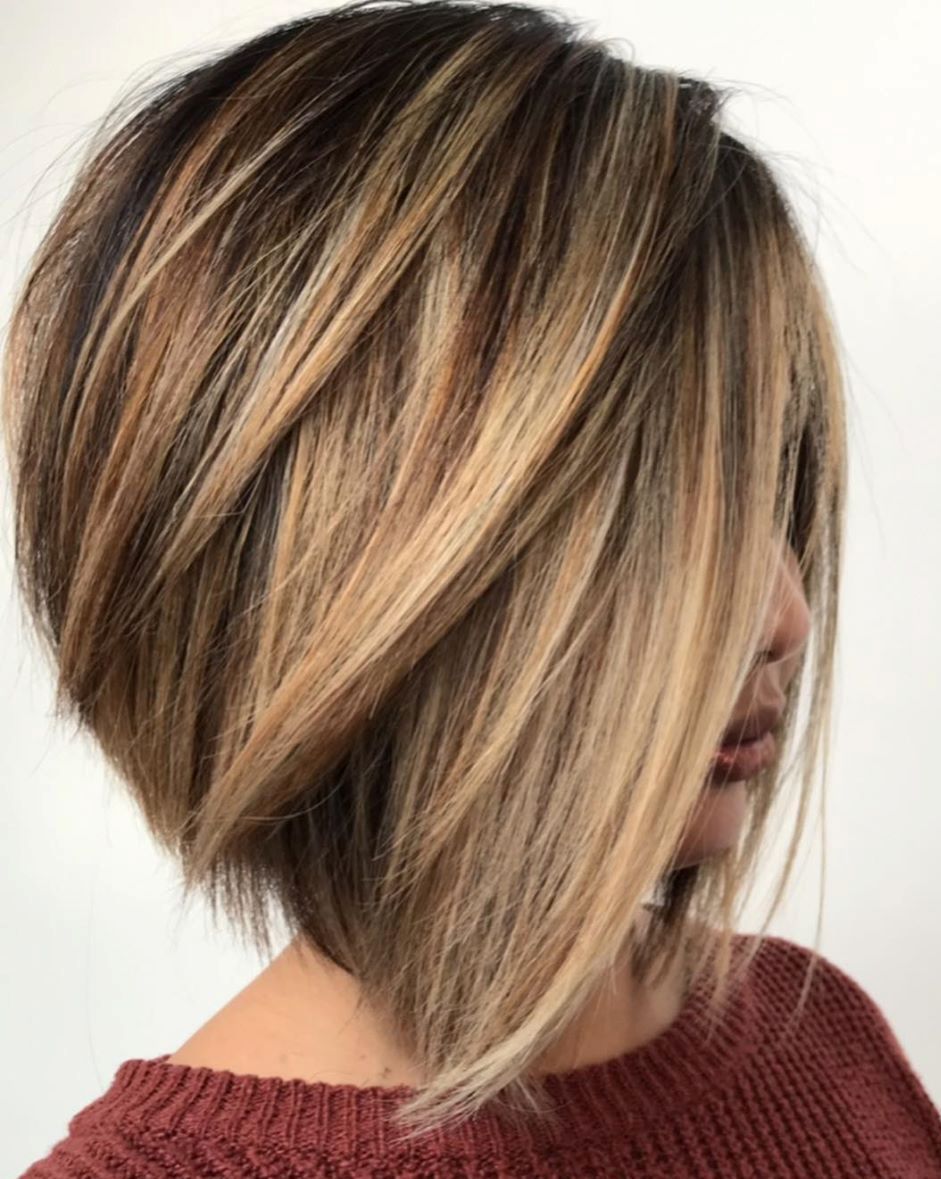 via @styled_by_carolynn
This classic tapered bob is not quite a mid-length haircut, but we couldn't skip it. It's a real catch for thick and dense hair to create some dynamics with a bit of layering and natural-looking highlights.
The Beauty of Long Haircuts
Even if it takes tons of patience and eternity to get your hair really long, it pays off. However, there is the main long-hair dilemma when choosing between "Oooh, that haircut is so awesome" and "No way! I'm not ready to chop off a year-long deal!"
But what if you could save much of your mane and get a life-changing makeover at the same time? The right technique – that is the main secret. "I take the bottom two inches of hair and cut them in a way that's not too perfect by pointing the scissors downward," says hairstylist Renato Campora about a wash-and-go kind of cut to Allure. "You can blow it out or let it air-dry – the cut takes care of the styling for you."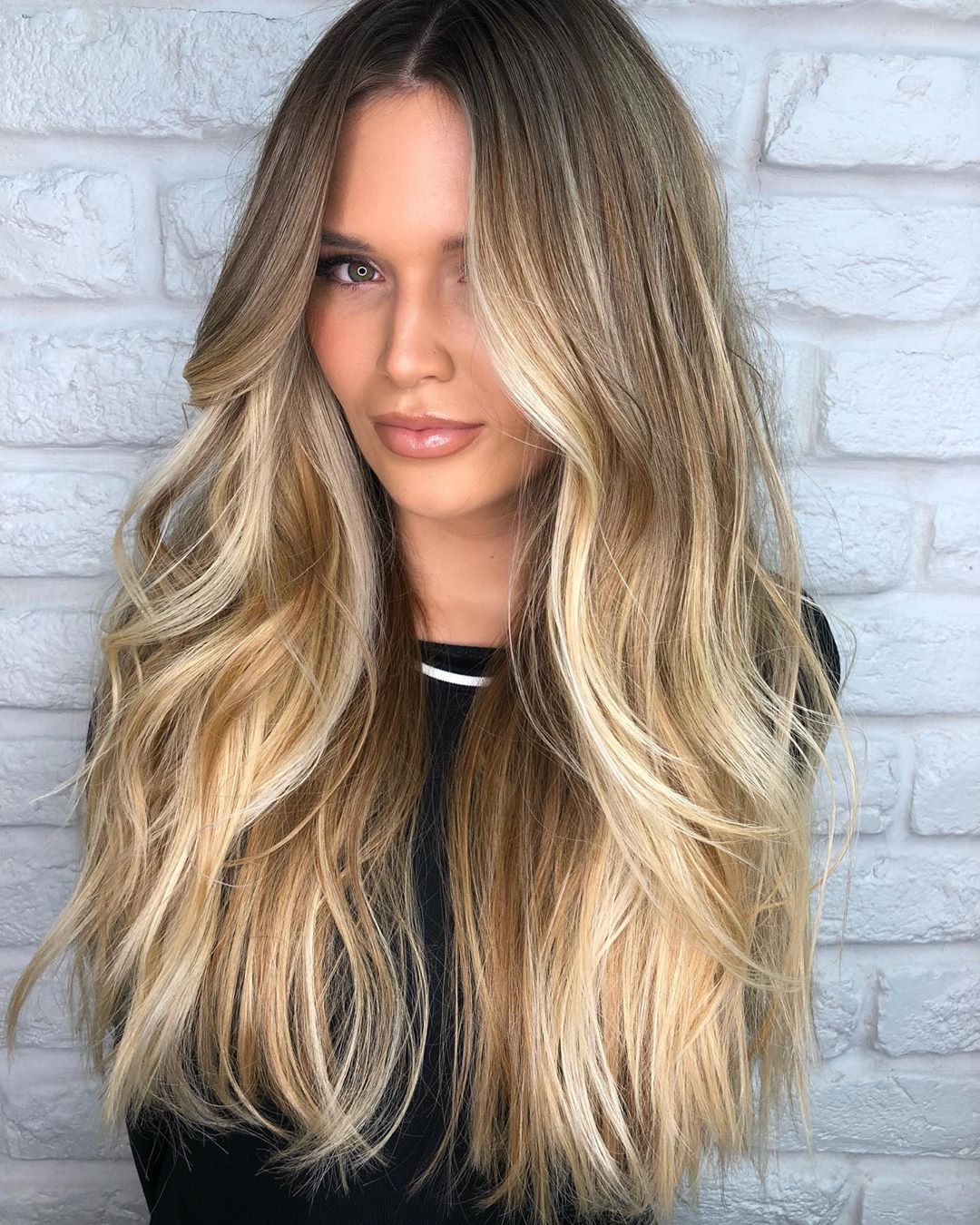 via @romeufelipe
This layered haircut with sliced ends will flatter your naturally straight and thick hair. We promise – it will be the most relaxed hairdo you have ever had.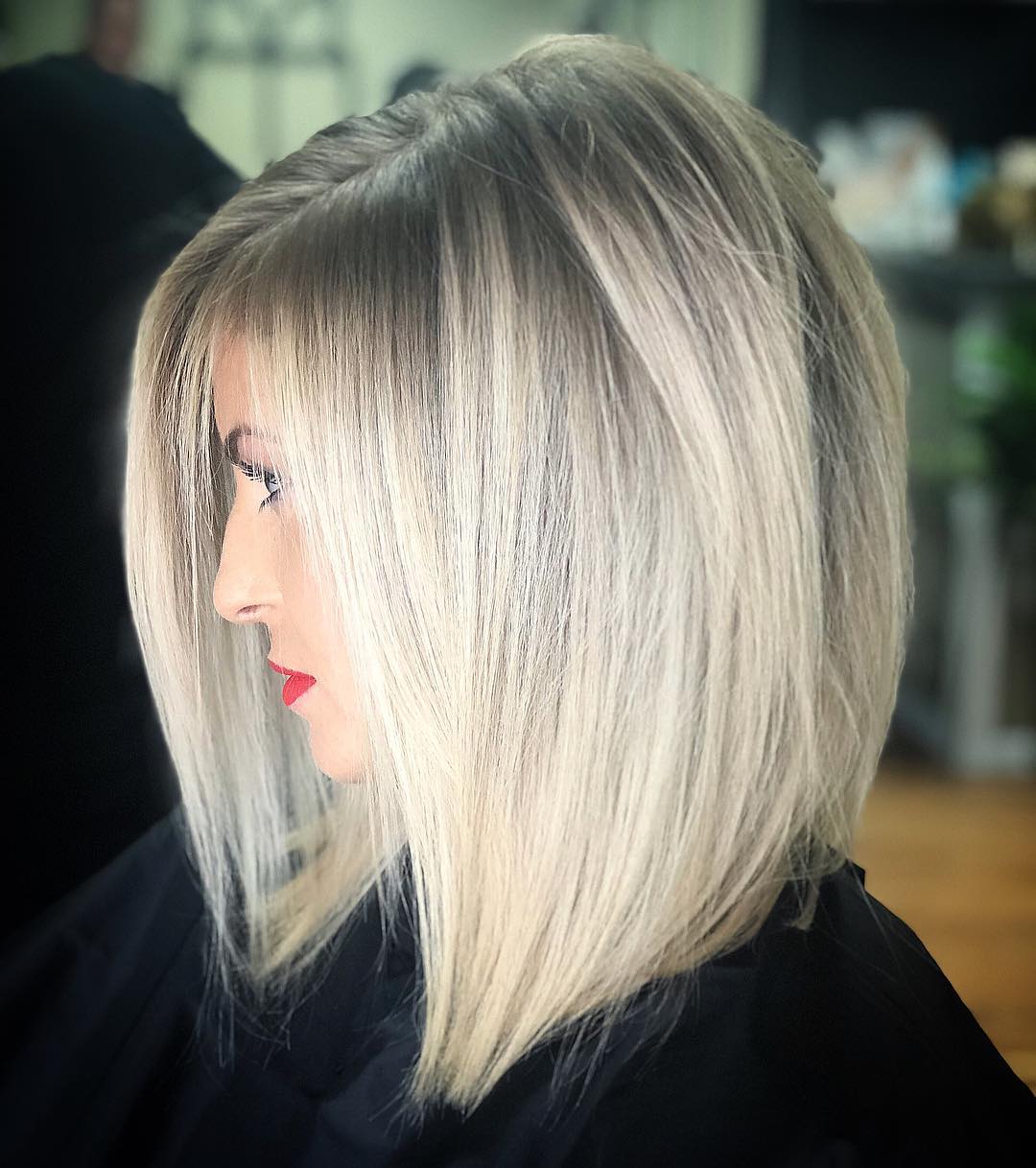 via @rochellegoldenhairstylist
A bob (or better to call it lob) is a classic haircut that lends between your chin and collarbone. A lob is something in the middle – it's not long or too short. That's why you have lots of styling options from flat ironing to beachy waves.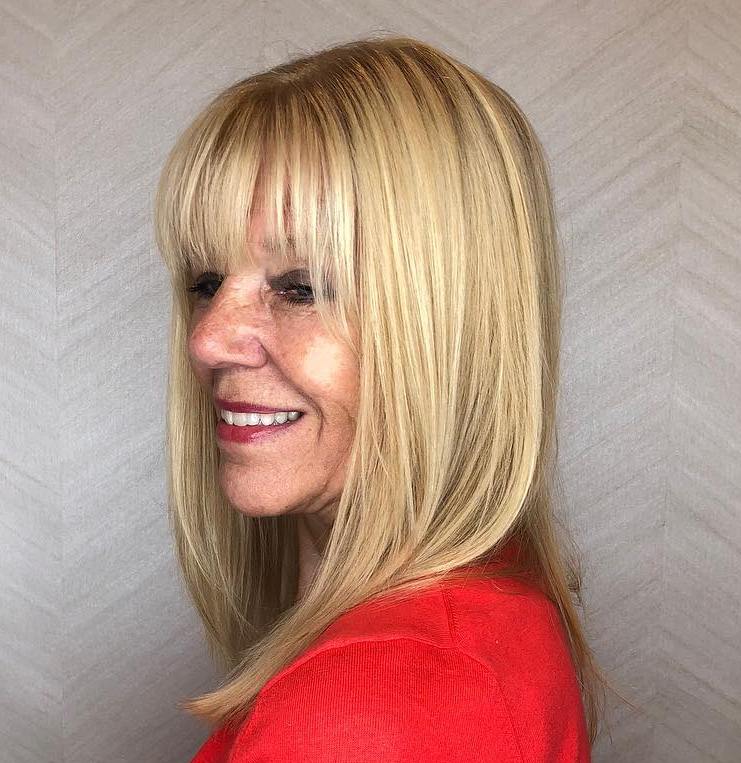 via @robertstuartsalon
Women over 40 can't wear long hair? Don't be ridiculous. Just compliment your lengthy strands with long bangs and the gentlest layering to give your hair a stylish movement.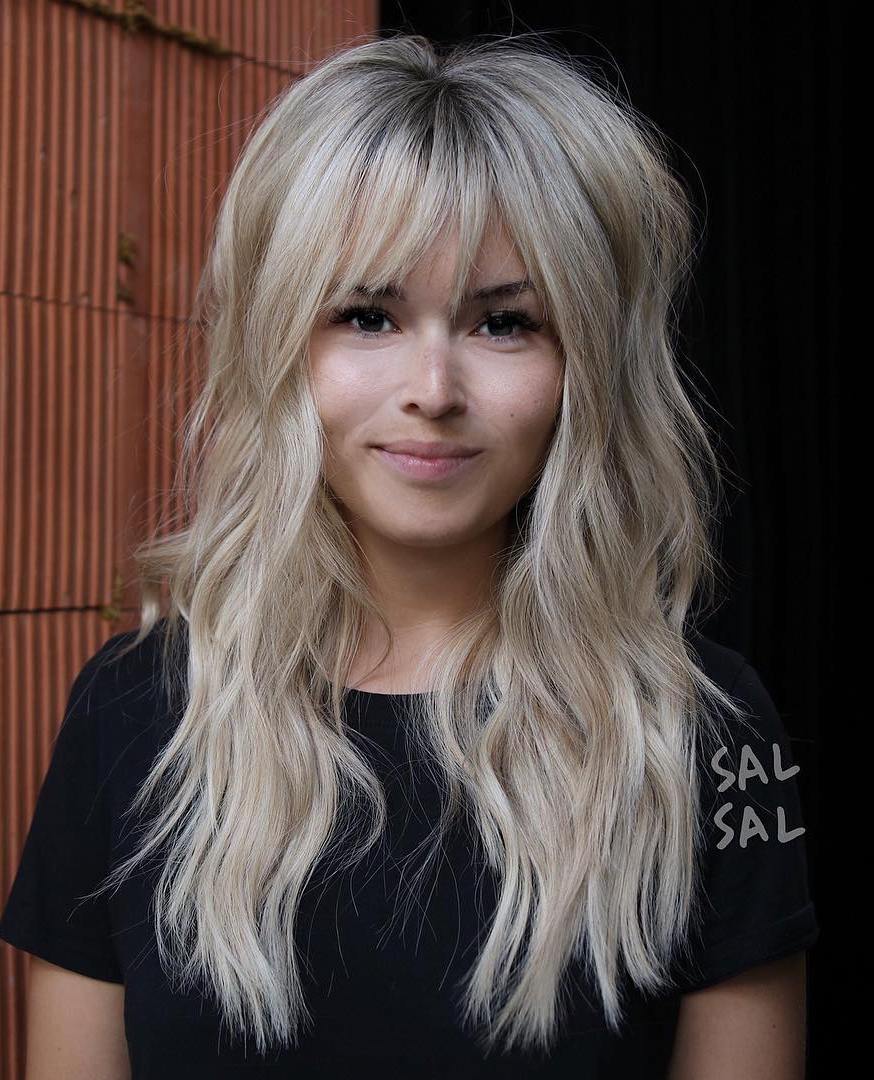 via @salsalhair
Supplement your dramatically choppy ends with brow-grazing bangs for the best face-framing. It works perfectly with thin hair and brings magnificent volume. And if you have an oval or heart-shaped face, then your layers should start around the chin.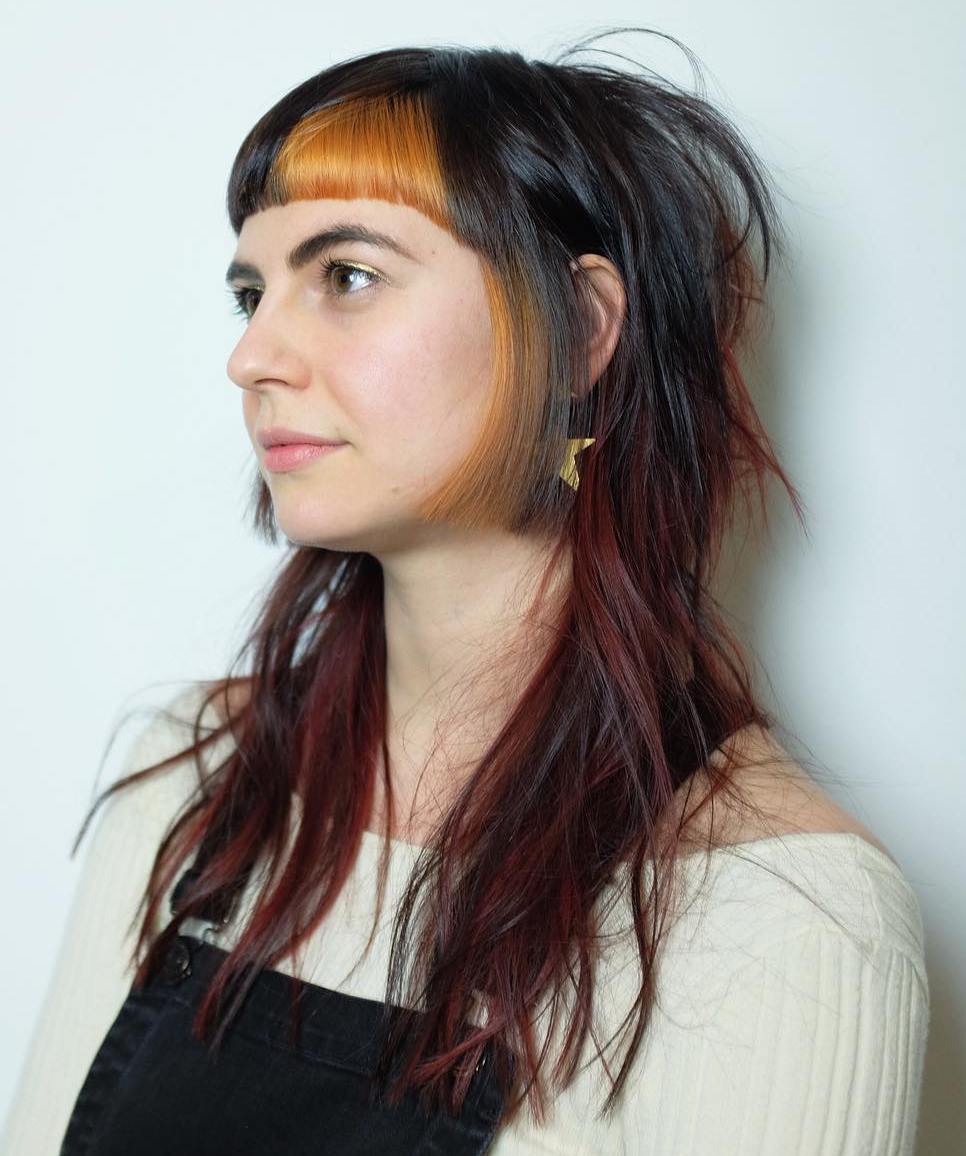 via @costelloxcult
Reveal your punk soul with blunt half-moon bangs brightened with a dash of orange. You can leave your lower layers as long as you want. But for extra volume, we recommend chopping off the top layers.
Learn How to Find Your Haircut by Face Shape
A couple of minor things play a role in choosing a new coif:
skin color;
personality;
lifestyle;
body type.
But the key to a superb hairstyle still leads to accurate identifying of your hair type and face shape. So, let's shed some light on these two.
There are five main face shapes: square, round, long, diamond, and oval. And the main trick is to arrive at the last one. All hairstylists report the general rule – if a hairdo creates the illusion of an oval face, you'll never lose. The right cut can help make a round face longer, a long face – wider, a square jaw – softer. There are even cuts that can make large foreheads and double chins disappear! "A hairstyle with longer layers will make your neck and face appear more slender," explains a celebrity hairstylist Sarah Potempa to Byrdie. Not bad, ha? A solid reason to take a closer look at your face shape.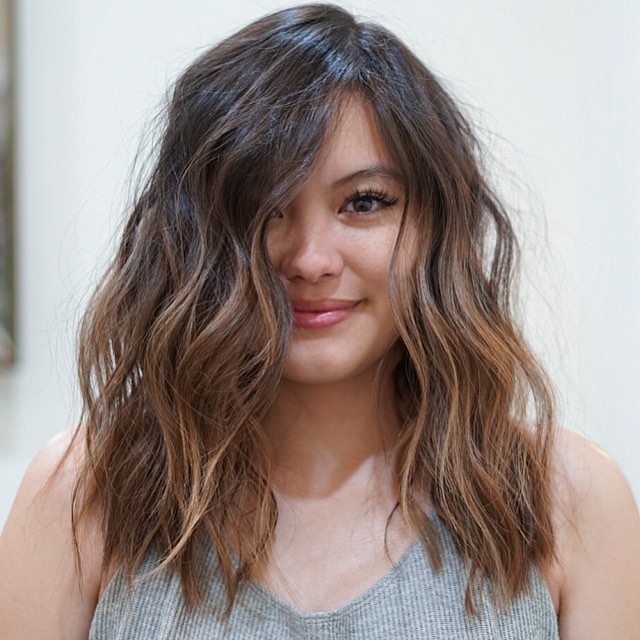 via @balayagebygigi
Celeb stylist Kristan Serafino contends that round-faced girls should avoid tight curls, thick bangs, and harsh angular styles for a vibrant and healthier look.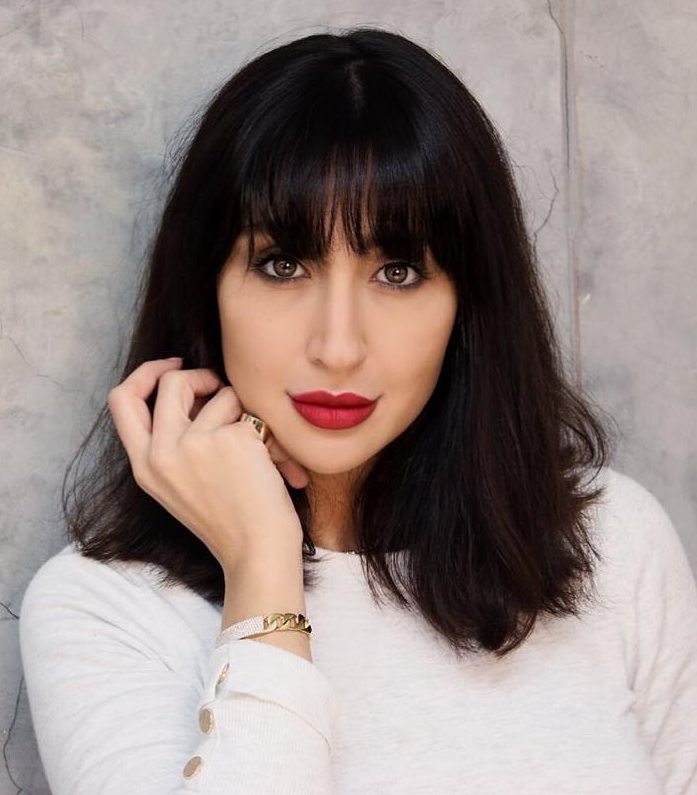 via @michel_layoun
Long faces love extra framing with curls or waves. Consider adding bangs – they will gorgeously highlight your eyes.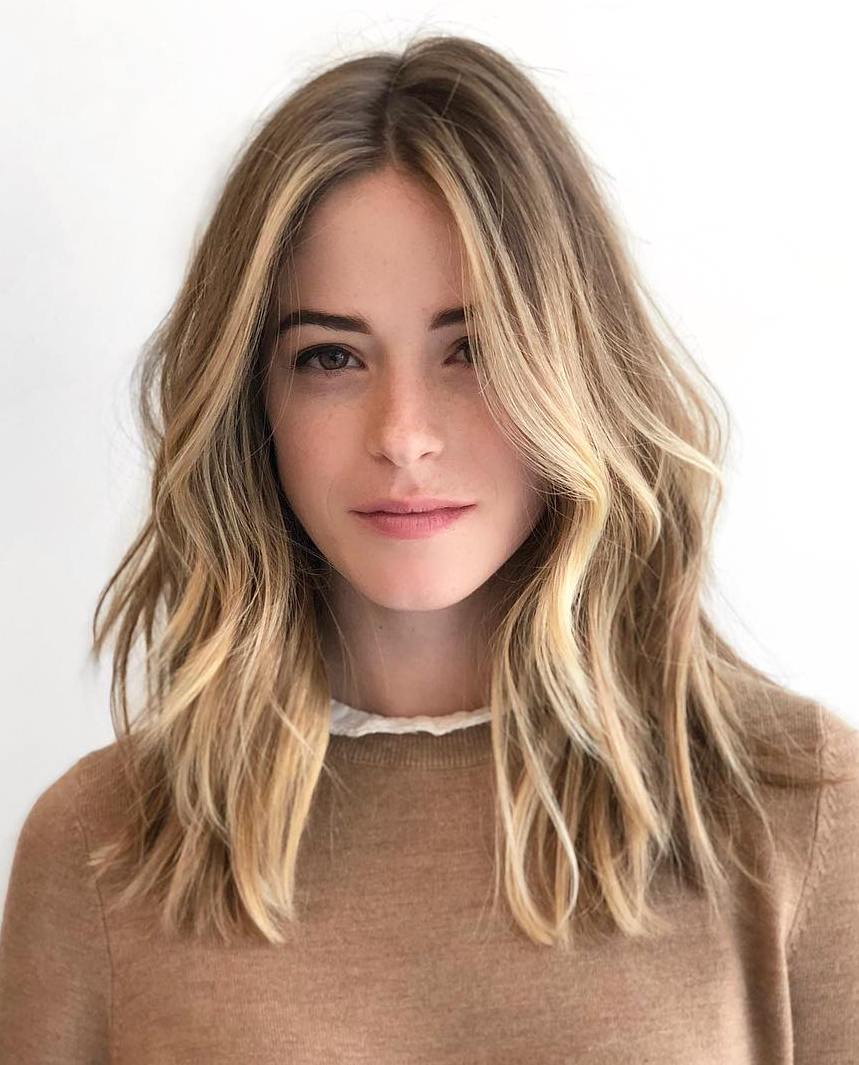 via @andyjamespaints
Got an oval face? You're so lucky! It tends to be good with everything, so follow any current hair trend you like.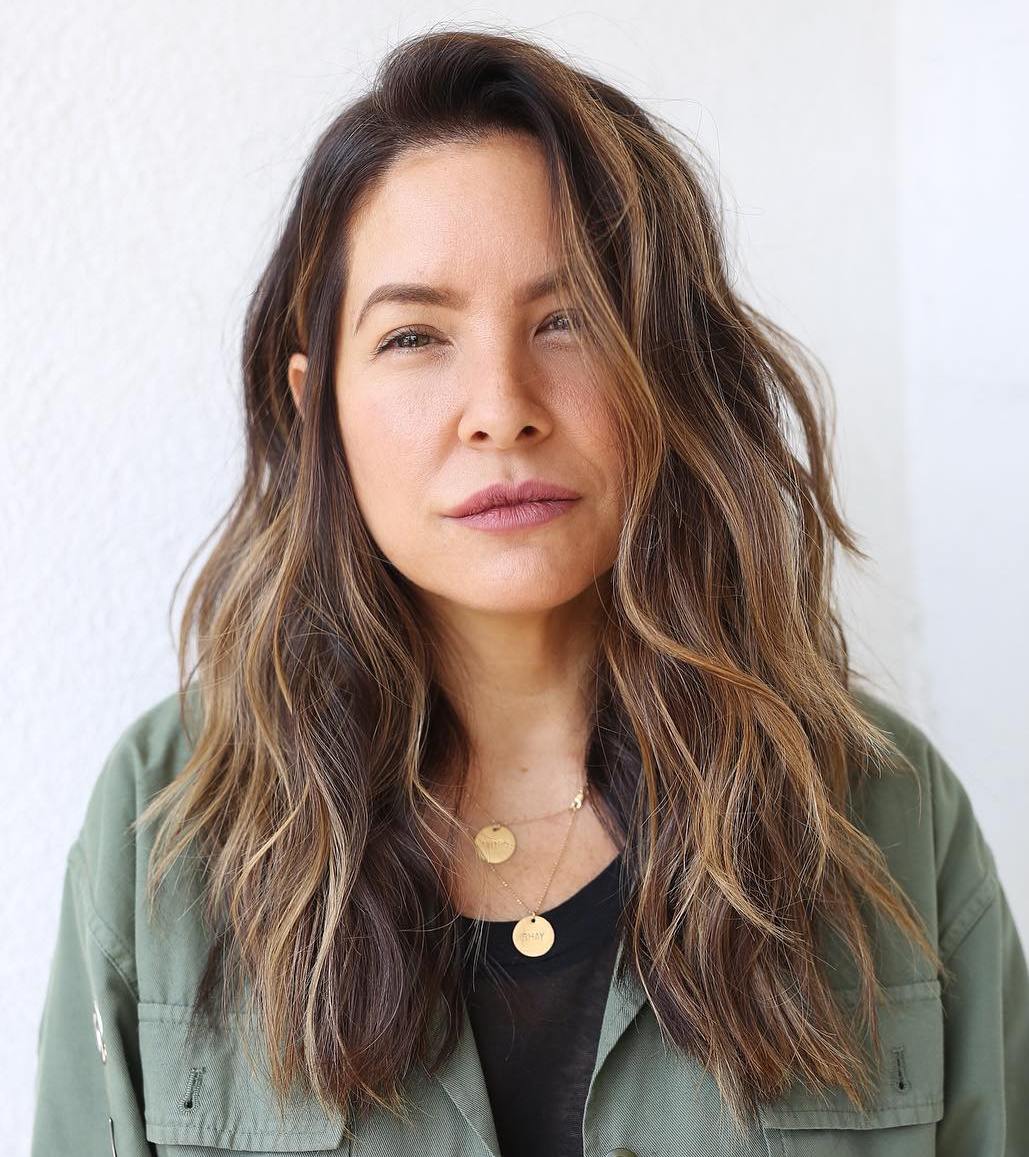 via @buddywporter
A square face needs to play down the angular, strong jawline. Take away any wavy longer downdos with choppy ends and see what a brilliant work it can do.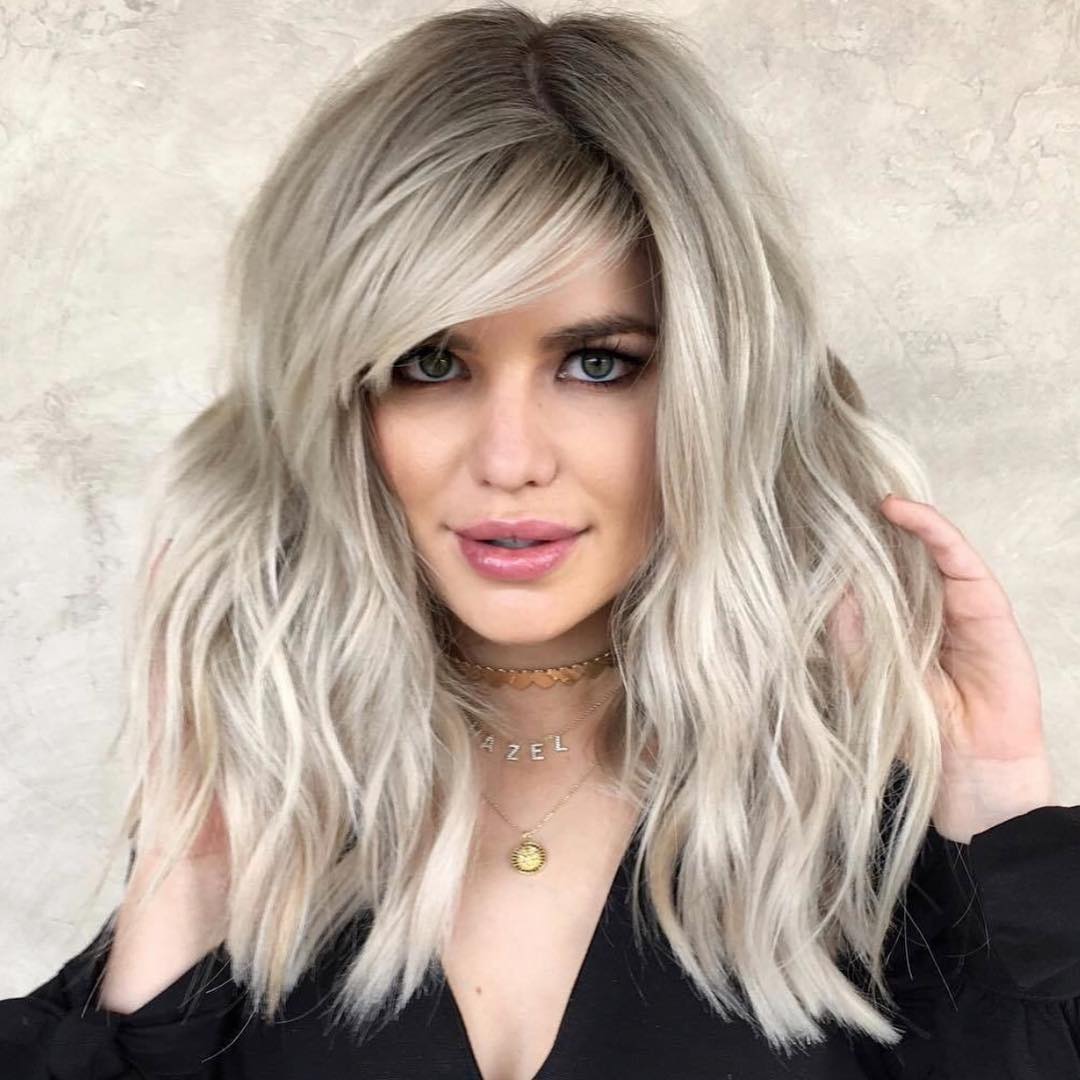 via @yunuskarat
Heart-shaped faces need to point out eyes and cheekbones. Use bangs and volume along the sides to shine brightly like a diamond.
Choose a Coif by Hair Type
Now let's take a closer look at hair types. Here you will need to specify three main things that matter:
the amount of hair you have;
hair texture: oily, dry, limp or coarse;
the natural shape of your hairs: straight, wavy, or curly.
Start from the last one. Check what your hair naturally does. So, explore how your locks look like without any styling. After that, choose a cut that can work with it correctly. When it comes to texture, there are a couple of basic rules: don't use a hairdryer for dry hair and do not pile up styling products when having oily locks. But remember to always cut off damaged ends! They never look good.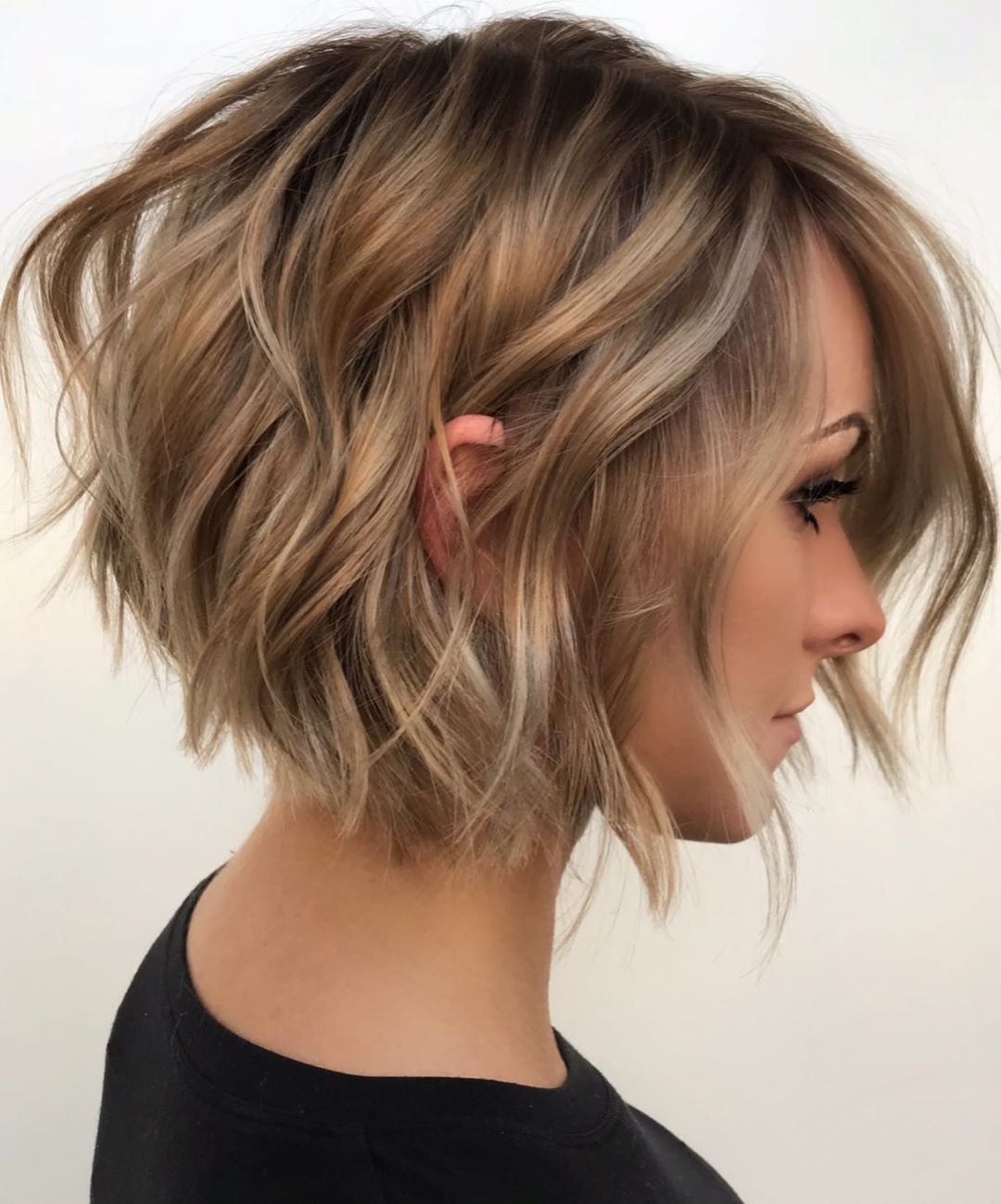 via @styled_by_carolynn
You can have any haircut with thin hair. But the main magic is in styling. Go for a stacked cut like a bob for a perfectly volumized form.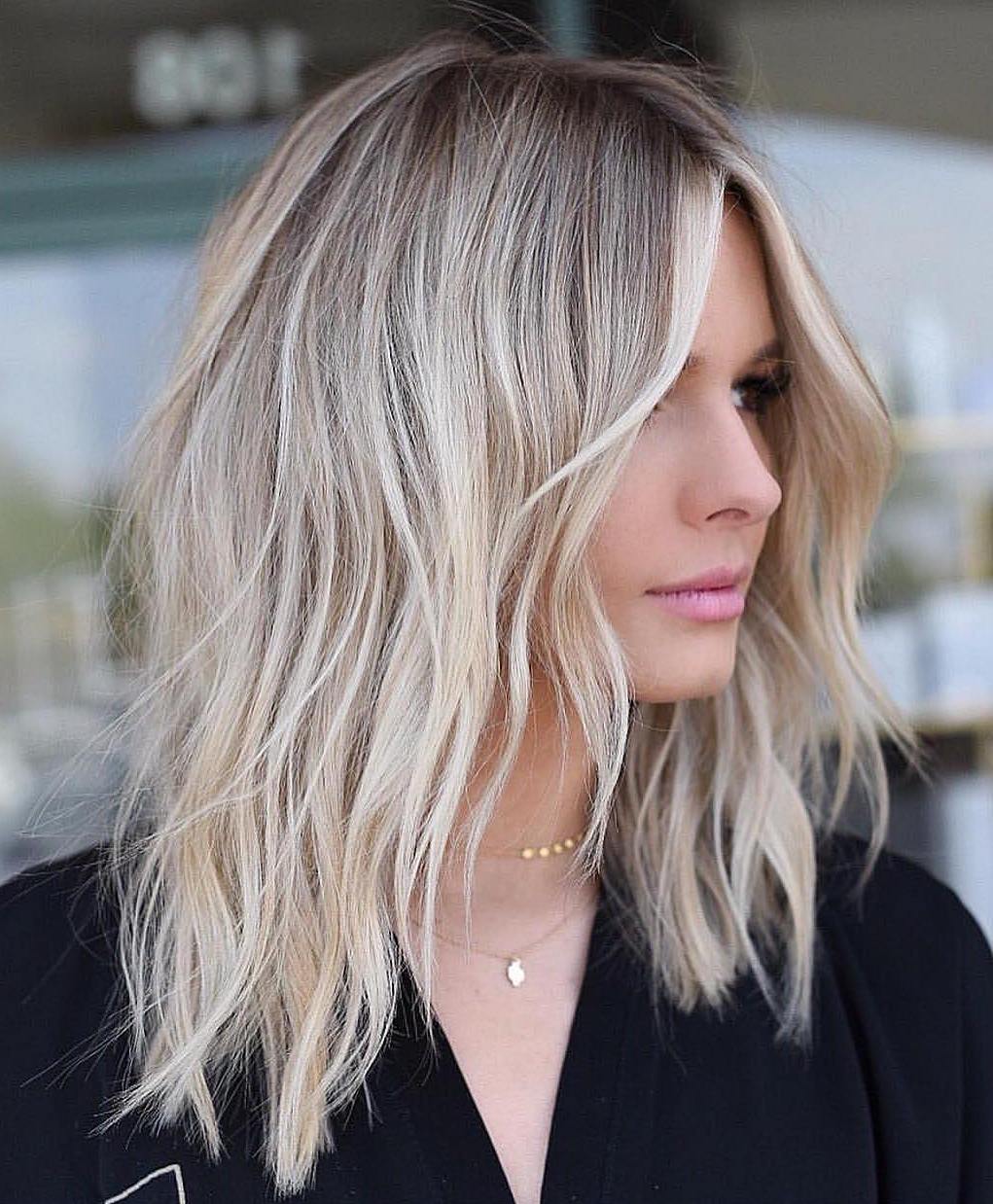 via @bysrvt
The best fine hair combo is a past shoulder length and pretty balayage. You can complement it with fabulous loose waves which amplify the volume.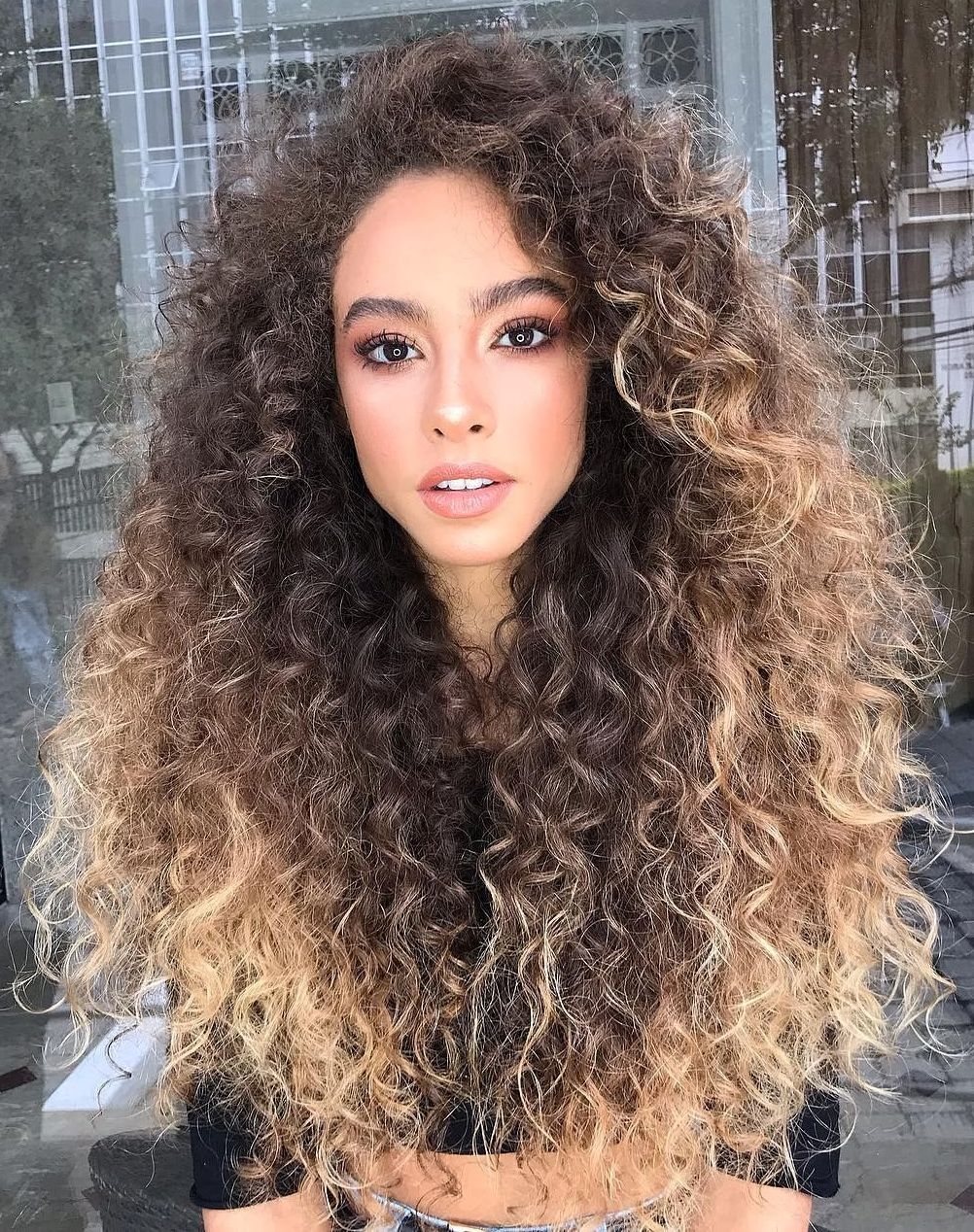 via @jhonyveiga
Curly hair is always tricky. So, if you've decided to go for dimension and length, ask for a layered haircut without a short fringe.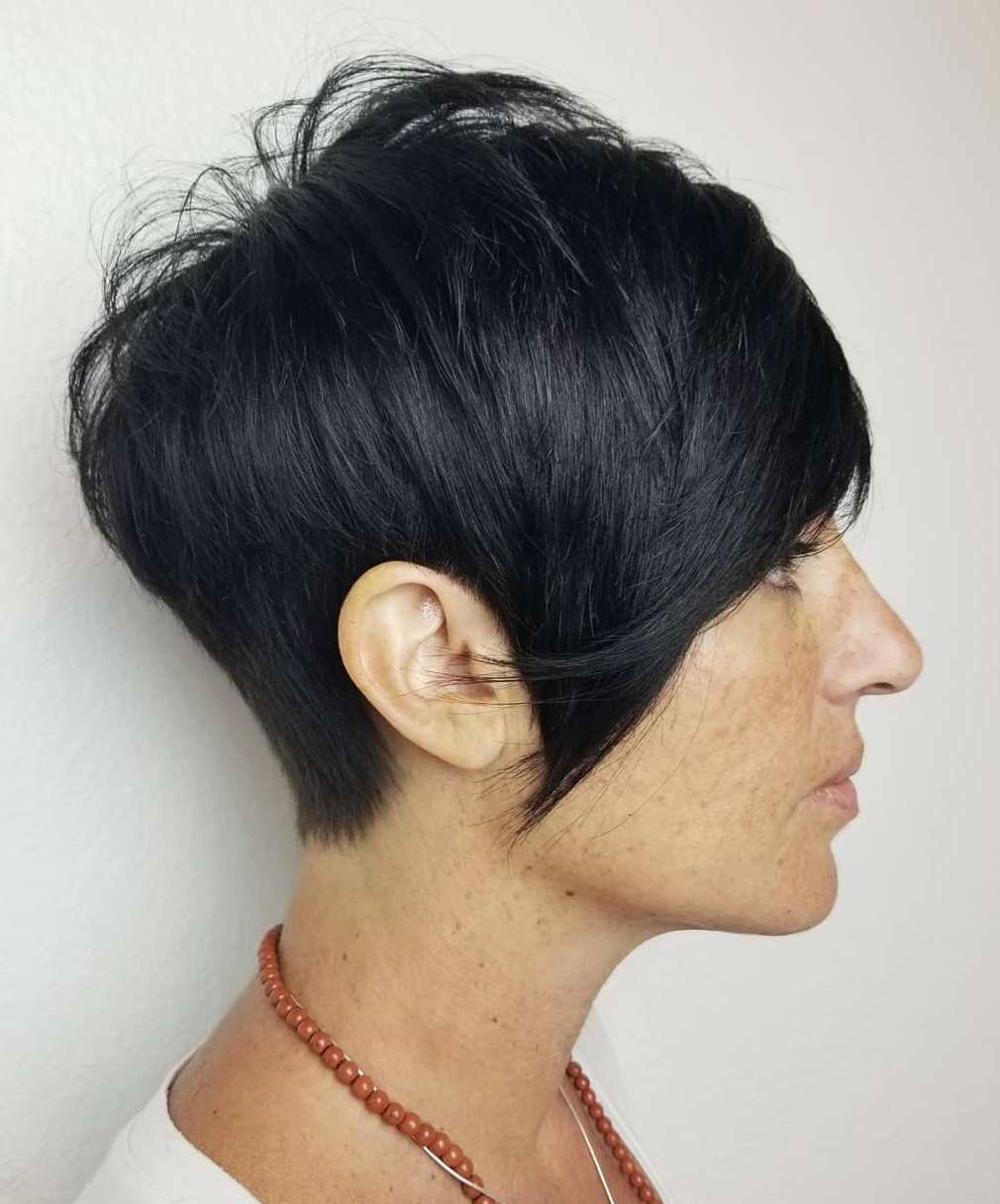 via @randa.rivera
Make your thick hair work for you: it has a nice texture, and the right haircut will make your daily routine much easier. Try short layered hairstyles with a long side fringe.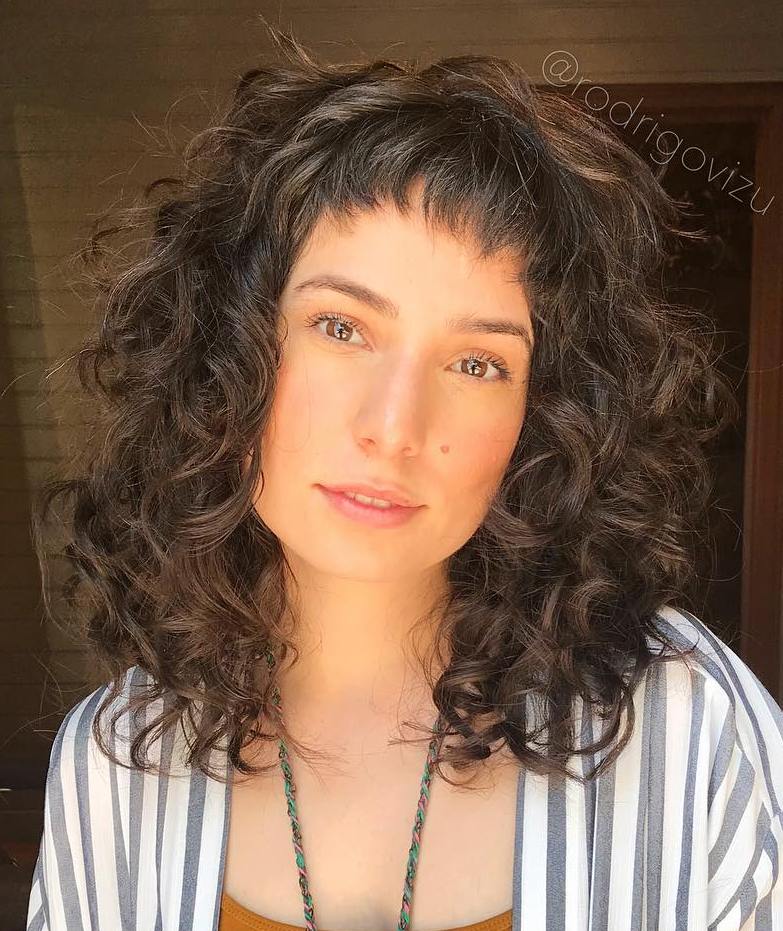 via @rodrigovizu
Wavy hair is easy to maintain. Opt for mid-length waves with shorter bangs for something edgy and fresh. Or channel your inner mermaid through layered long hair.
Black Diamonds: 5 Gorgeous Hairstyles for Black Women
And what about naughty curls? There are so many different kinds of ringlets and yet more options for styling them: low fades, classic fro's, twist-outs, pixies, bobs, and all kinds of braids and twists! Hah, why not? But first, let us give you a word of competent advice. "Curly dry hair and curly wet hair are two different things," says hairstylist Lorraine Massey from Devachan Salon to Allure. "If you've got curly hair, always get a dry cut." This advice works for all kinds of curls: from coarse afro curls to relaxed frizzles. Just tell your stylist about your natural hair texture, choose the best hairstyle, and start to shine!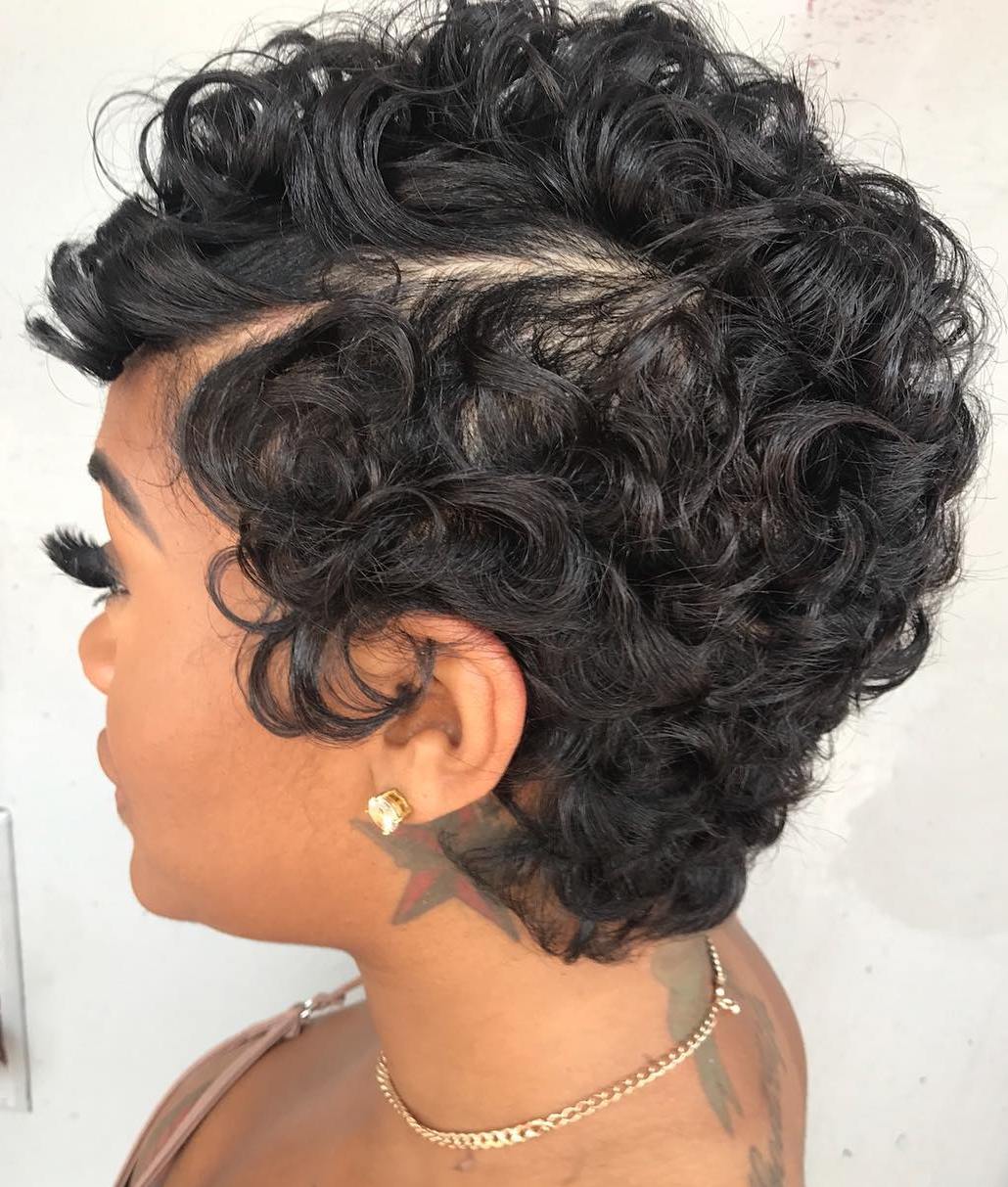 via @artistry4gg
A voluminous pixie cut looks amazing on short curly hair. Moreover, it is extra easy in maintenance.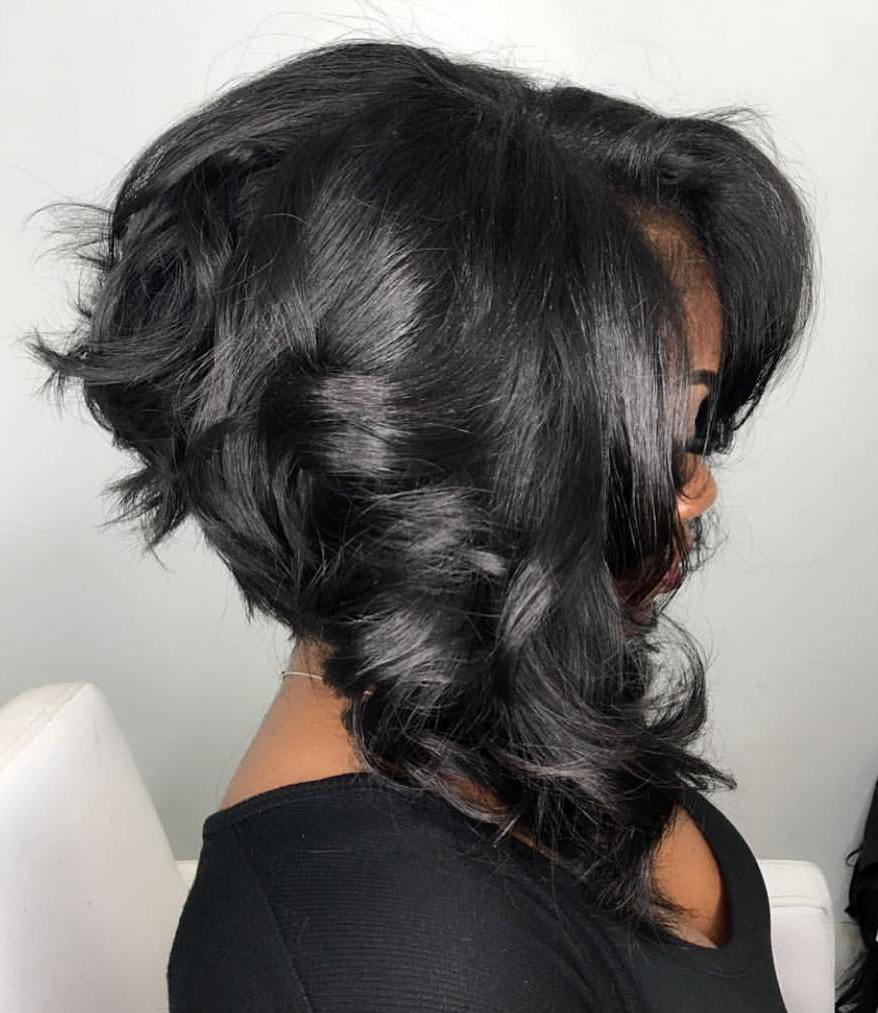 via @hairartbydominique
If you are looking for a sleek dramatic look, then go for a straight angled bob. For a little glamour on some special occasions, you can adorn it with shapely waves.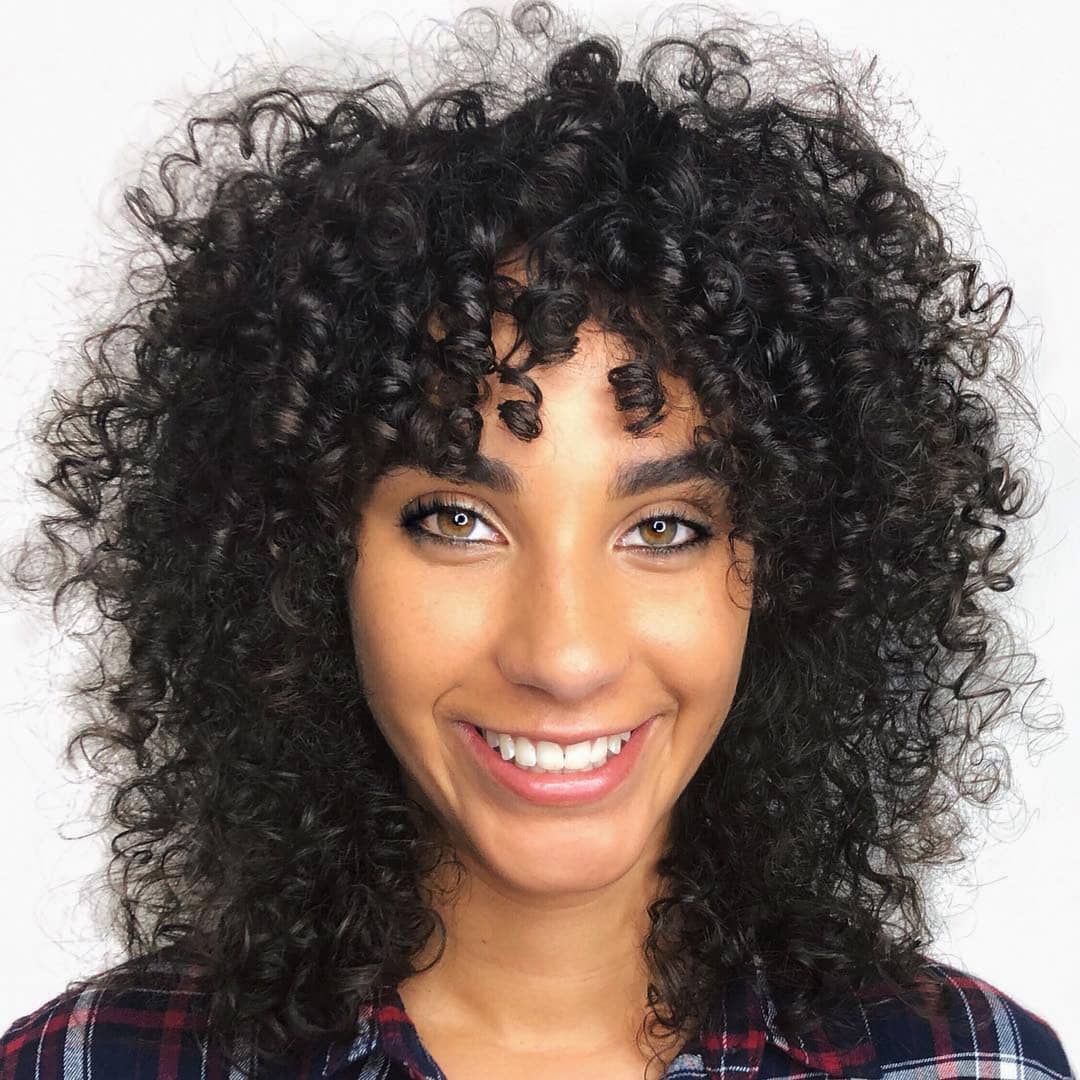 via @hairdesignby_tay
Show your healthy, bouncy coils with a natural African-American hairstyle. It is full of volume and texture, and it never goes out of style. You can even add a fringe for a better face-framing effect.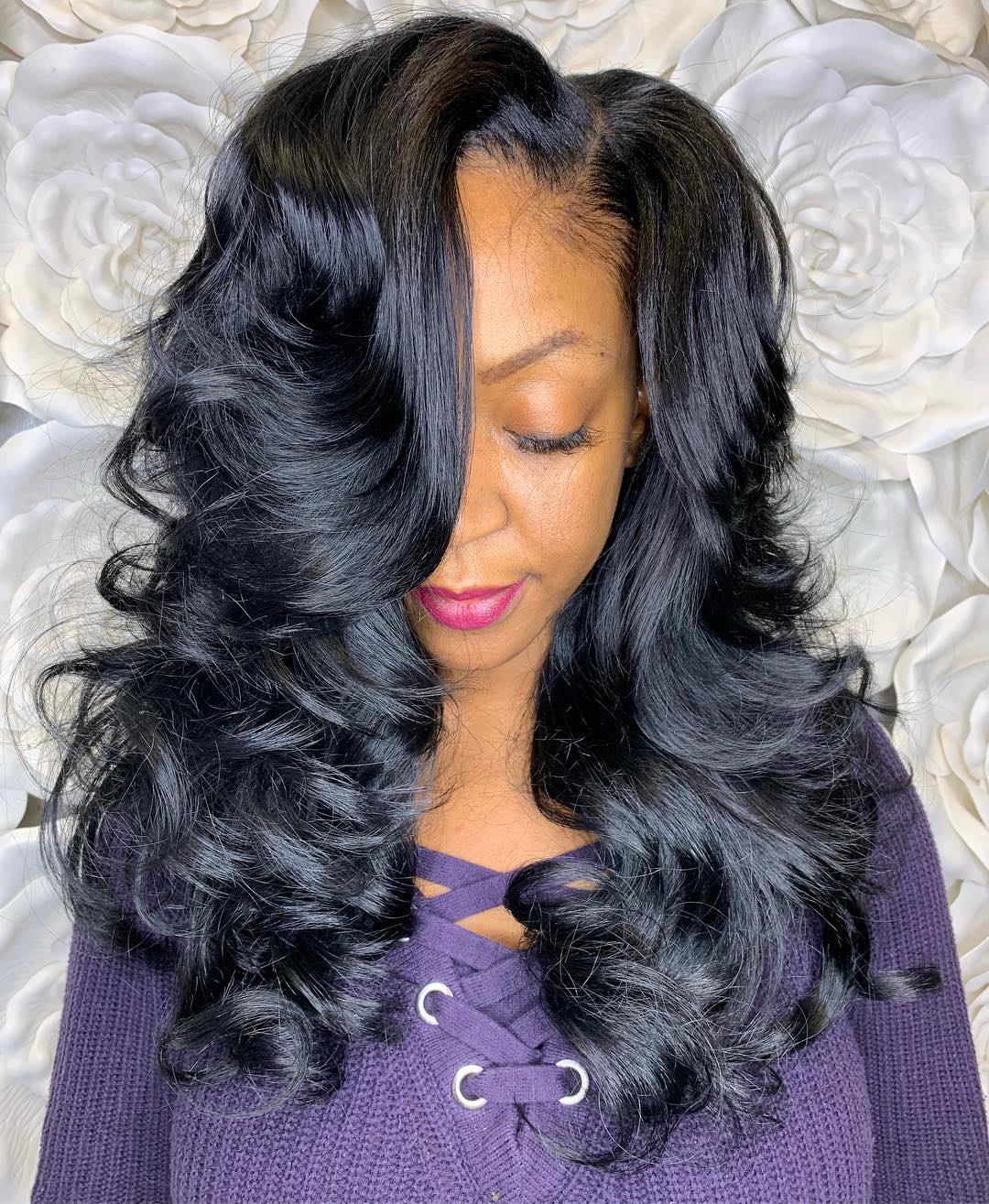 via @the_rose_affect
Use glamorous weaves to get your hair thick and heavy. Look after your locks keeping them big and bouncy, and you'll always feel sophisticated and feminine.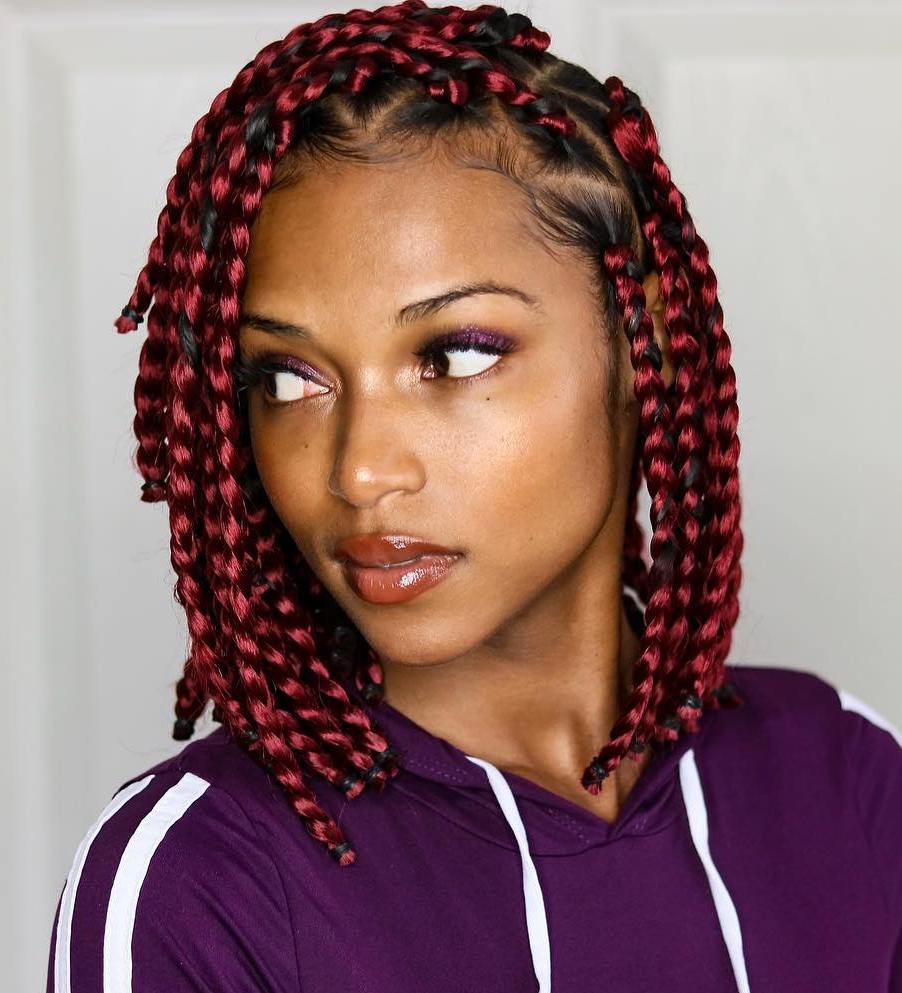 via @kersti.pitre
If you are not ready to spend hours in a chair for a long-lasting braided hairstyle, then try the twist technique with colored extensions. The concept will be eye-catching, and it won't damage your hair.
10 Best Hairstyles for Women to Make People Stare
Now you know how haircuts can be tailored to your hair texture and personal style. And it's an excellent occasion to update your cut. But before scheduling a visit to a salon, learn a few more things. "If your stylist cuts your current hair well but you don't trust him to transform your look, or you're less than confident about him, it's time to go shopping for a new one," says Kendra Aarhus, hairstylist and makeup artist, in an article for Byrdie. "Getting a new look requires that you put your identity in the hands of another person, and you want to find a stylist who aligns with that vision," she says.
It is also essential to feel your limits. If you can't imagine yourself wearing a jaw-skimming blunt bob, a lob can be your bag. Not sure yet? Then grab another ten most popular haircuts to make the final decision.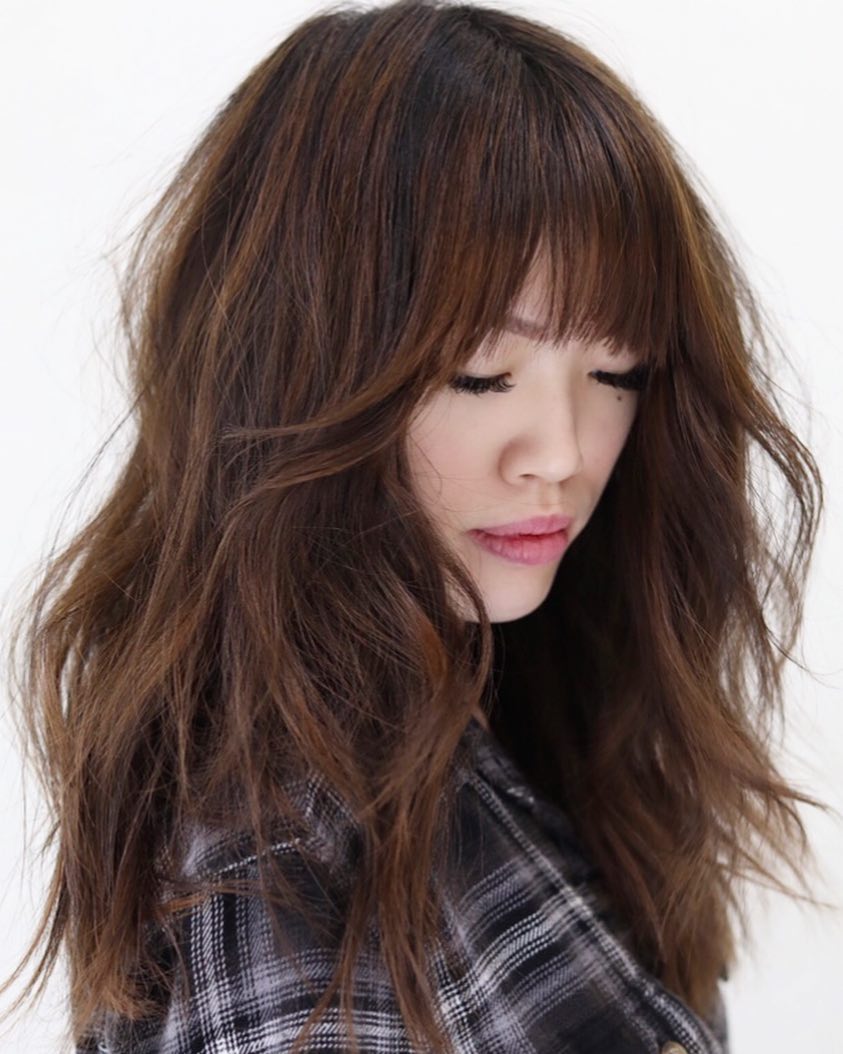 via @singi.vo
Styles with bangs are always in fashion. You can choose a shorter or longer variant depending on your face shape. It's a real French cut – cute, rejuvenating, and charming.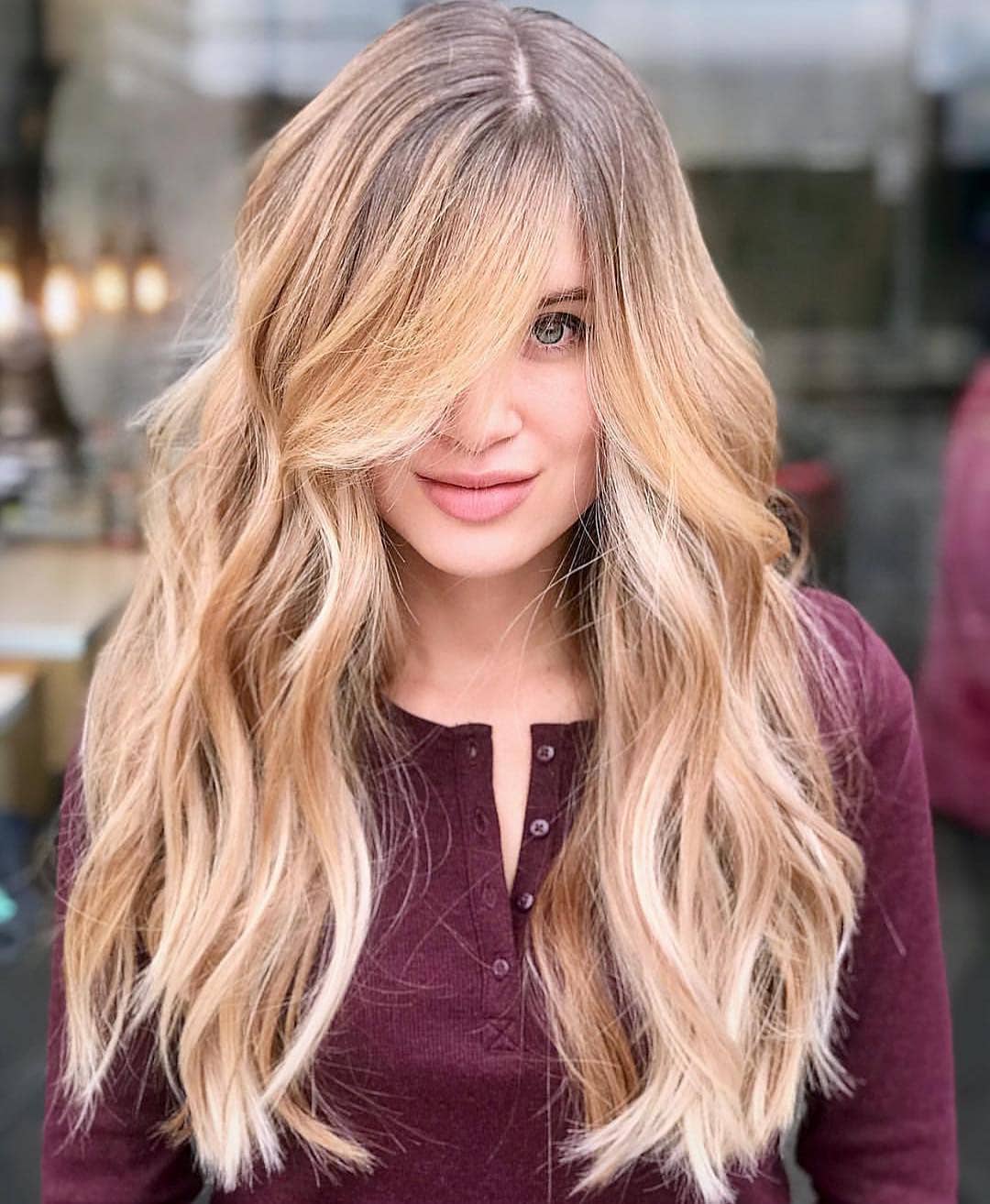 via @foxandjane
Long layers with a side part will keep your hair thick and full. It creates the 'wow' volume and shape. If you love beachy waves and big hair, then it's your deal.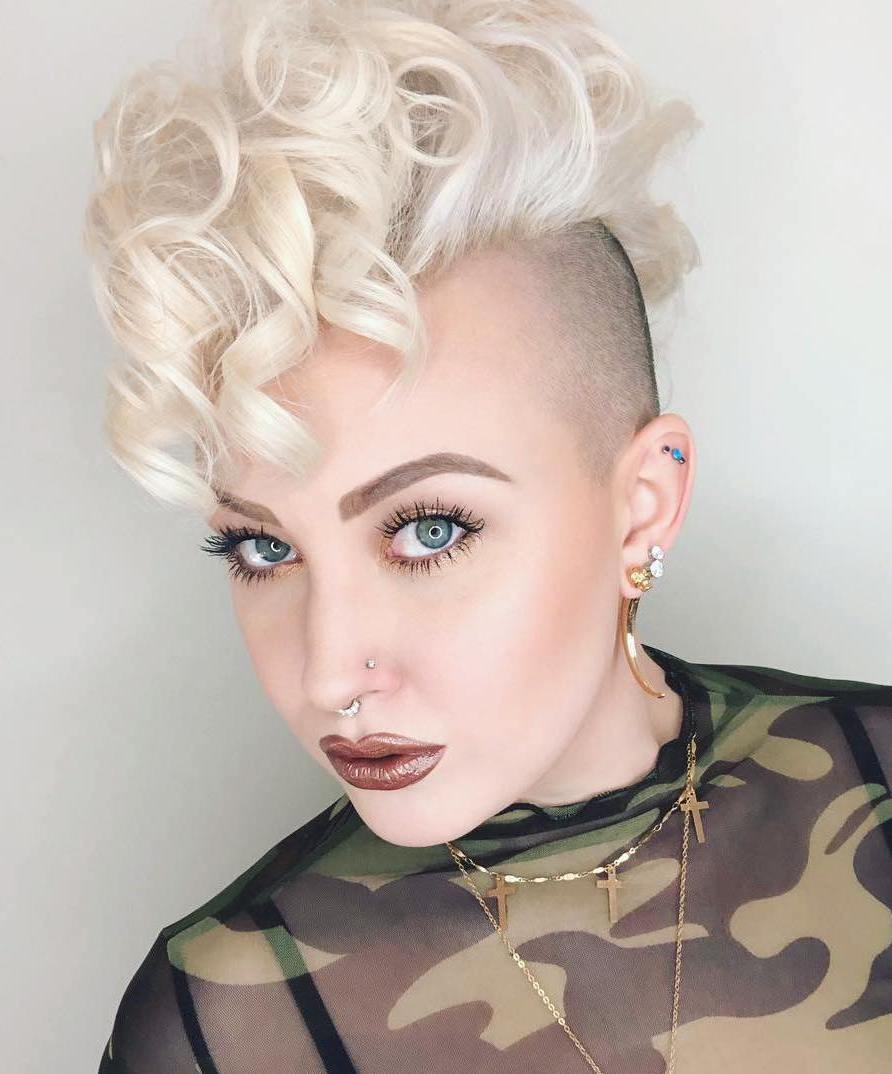 via @jacquelynmarieh
If you are ready to be in the spotlight with a daring haircut, then shaved hairstyles are the thing you may start with. Try such a bright blonde mohawk for an extra bold and fresh image.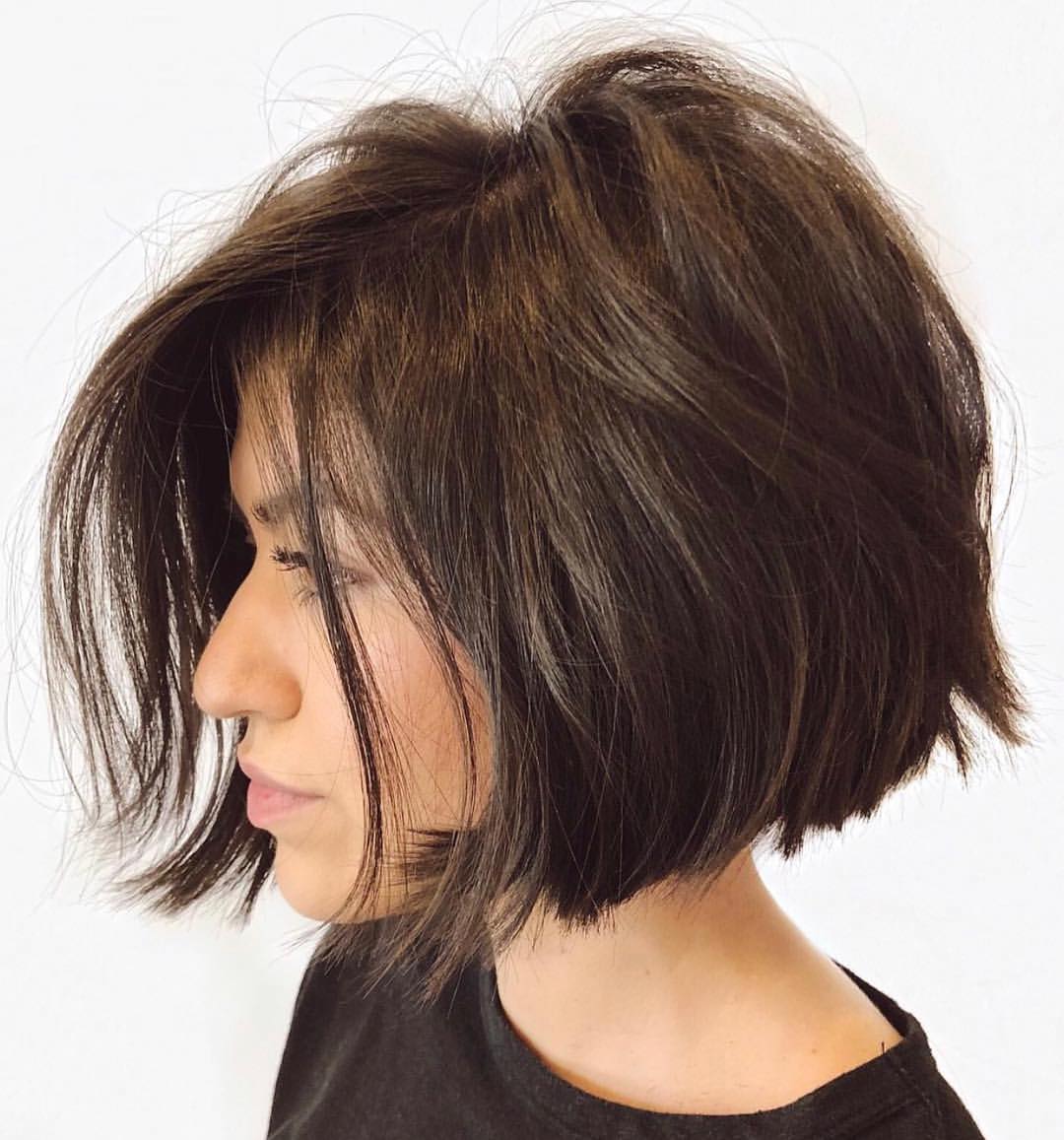 via @yunuskarat
The tousled bob never goes out of style, and each year some types of bob come into vogue. Try the classic jaw-length variant for starters, and who knows – it might become one of your favorites.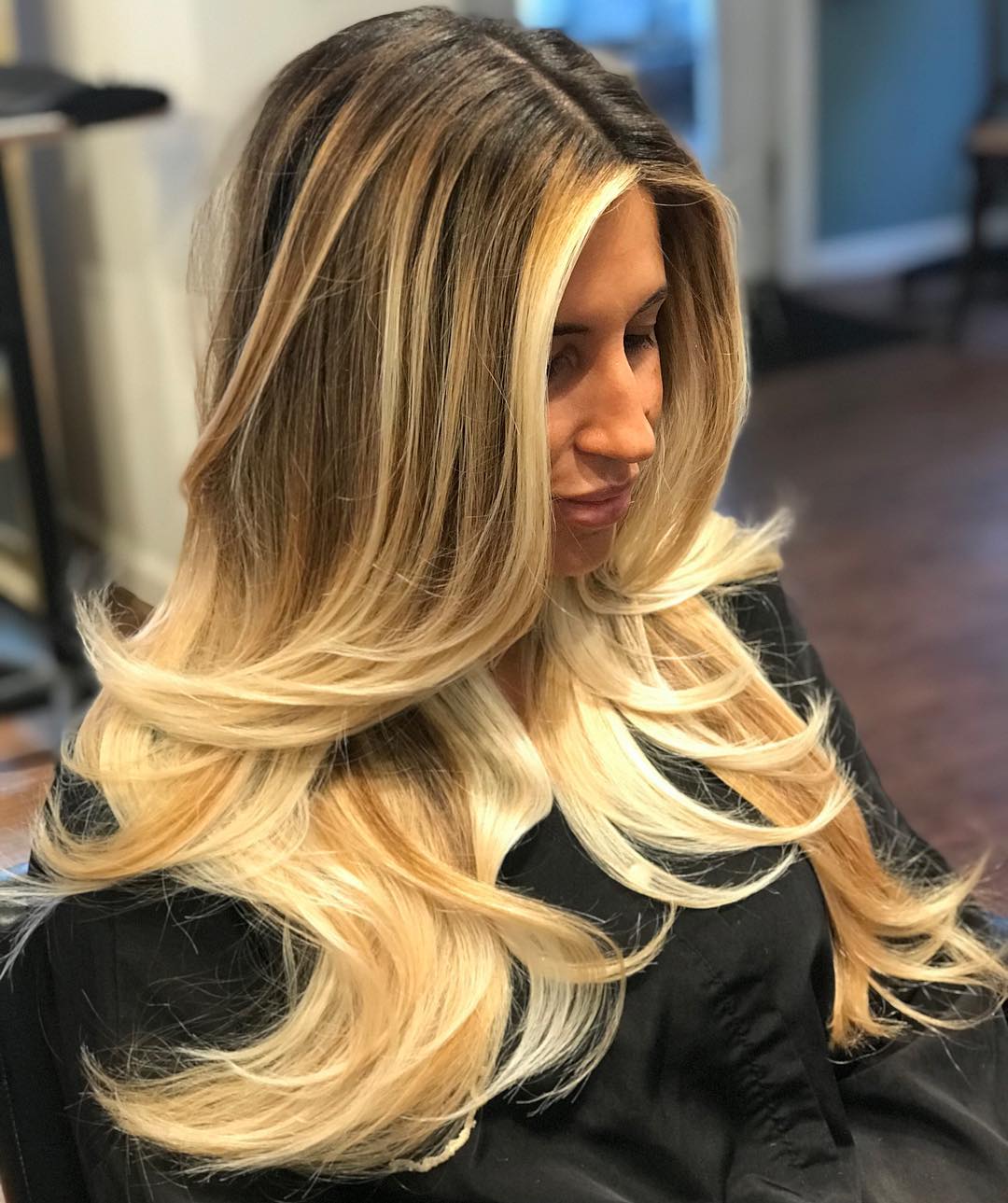 via @chelscaruso
Long, dense, layered hair with minimal styling… It may surprise you, but this style is coming back. You can also try it with bright hair contouring or rock it with natural colors.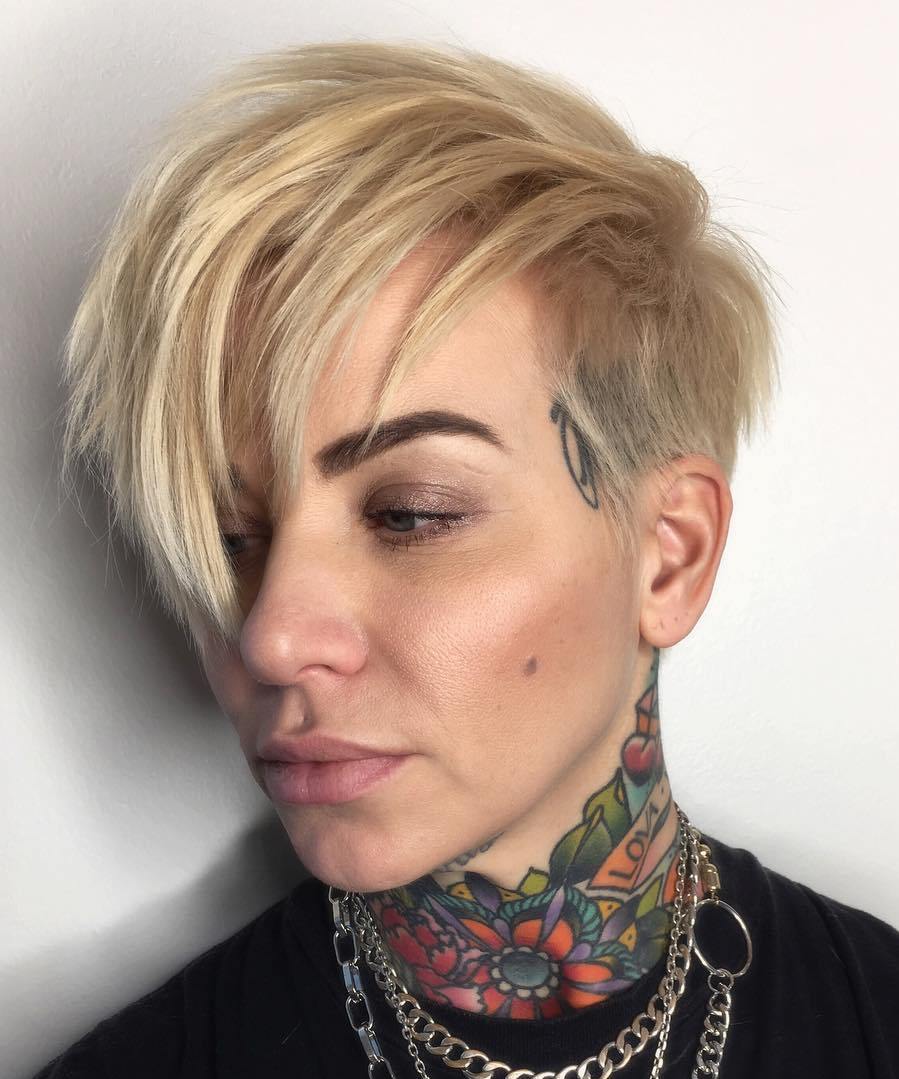 via @saxochmaskin
An undercut is currently considered to be one of the trendiest haircuts, which was stolen from the men's world. Let's face it – it is an extreme type of hairstyle.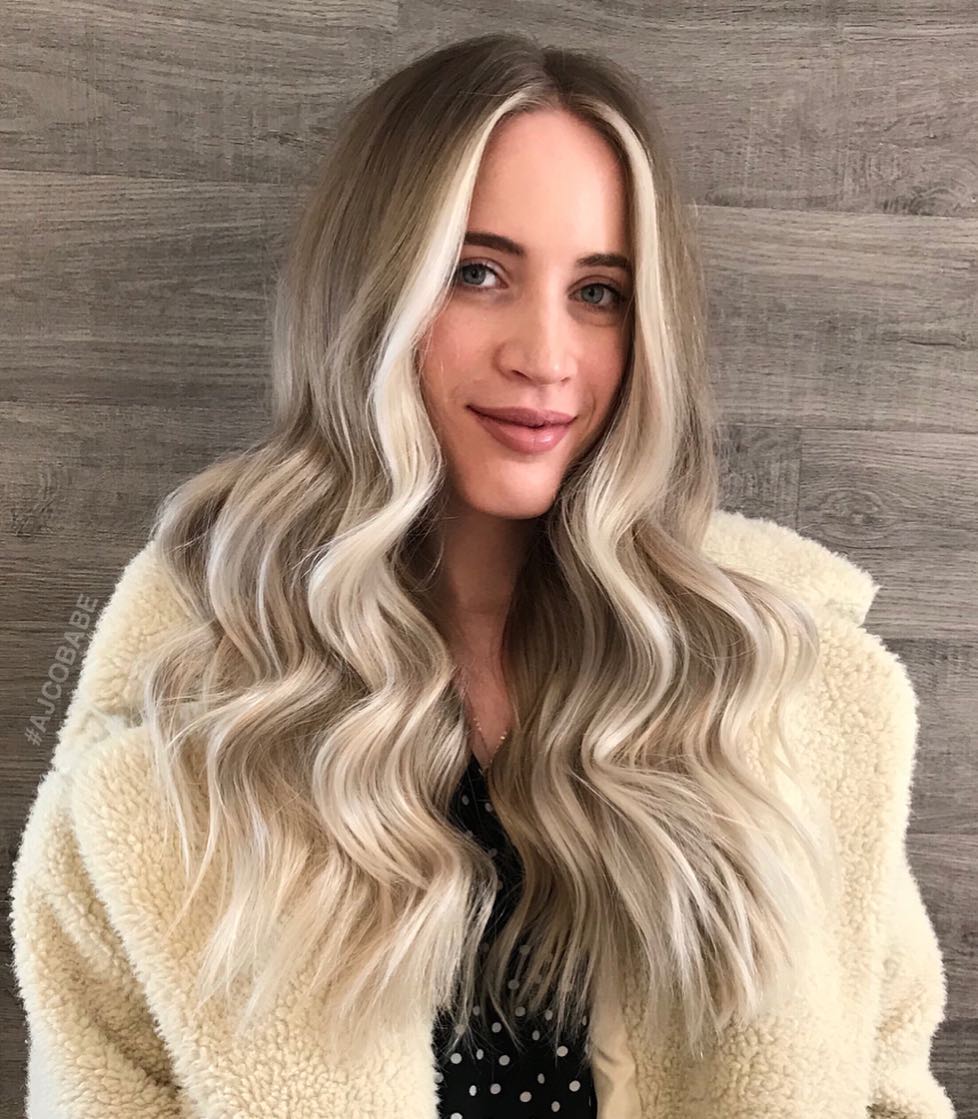 via @hairbyamberjoy
For a professional office-approved style, choose classic highlights with voluminous waves and bring some beauty to your working space.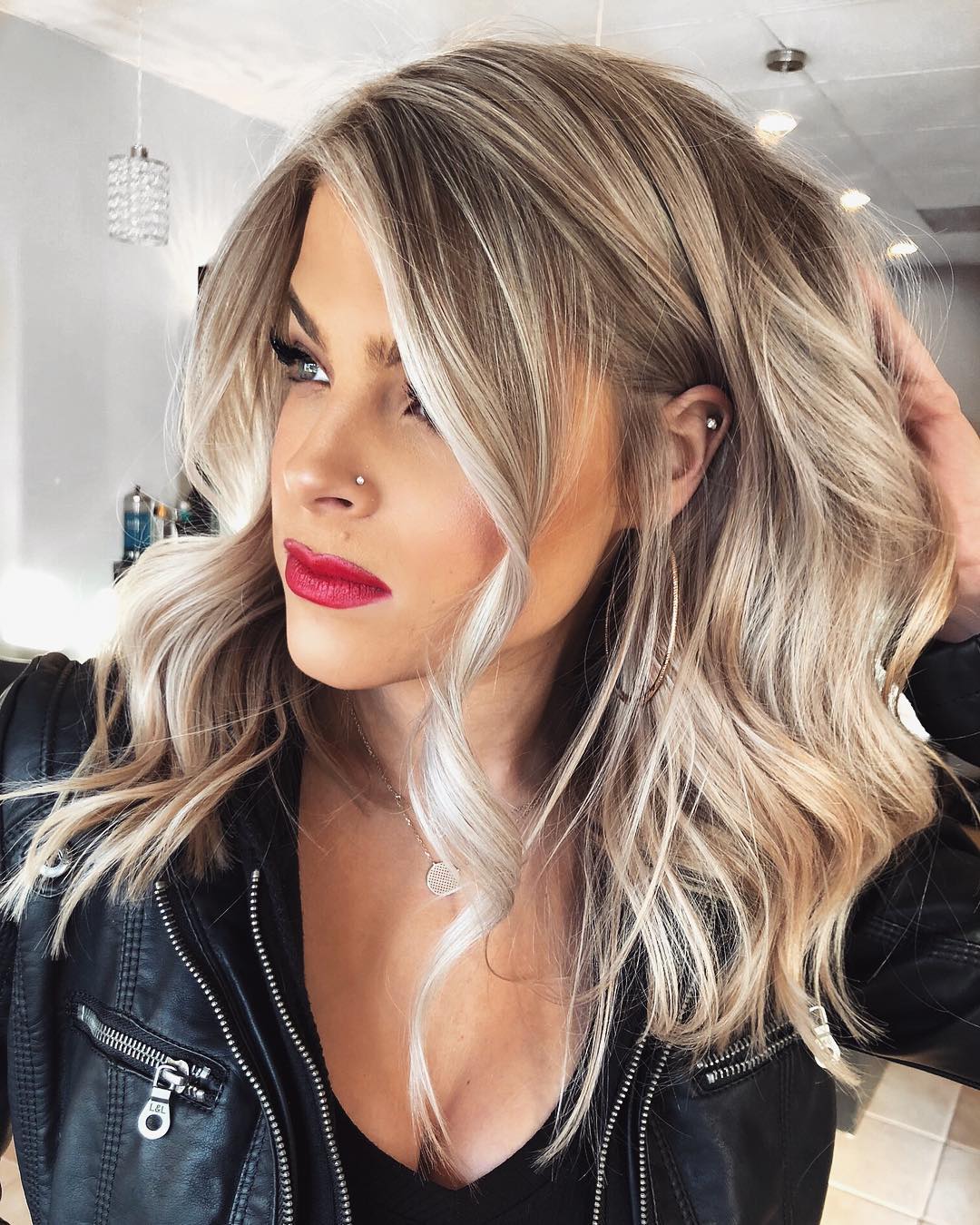 via @hairby.ashleypac
Shoulder-length blonde hair loves shaggy layering and waving. Ask your stylist to leave darker roots for a smooth and natural transition.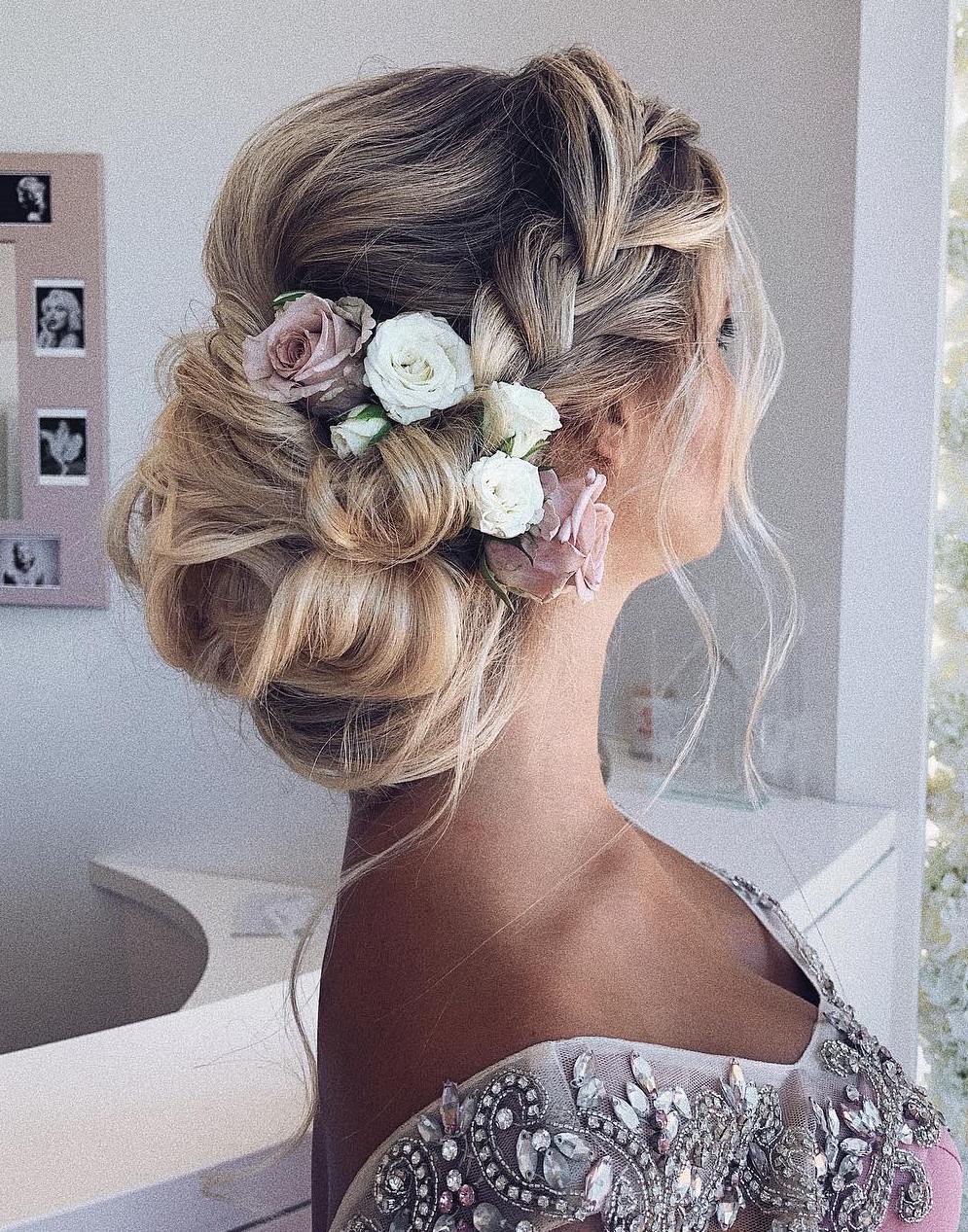 via @ulyana.aster
A side chunky braid and a low loopy bun may become an outstanding wedding updo. Just decorate it with fresh flowers or other accessories and be gorgeous.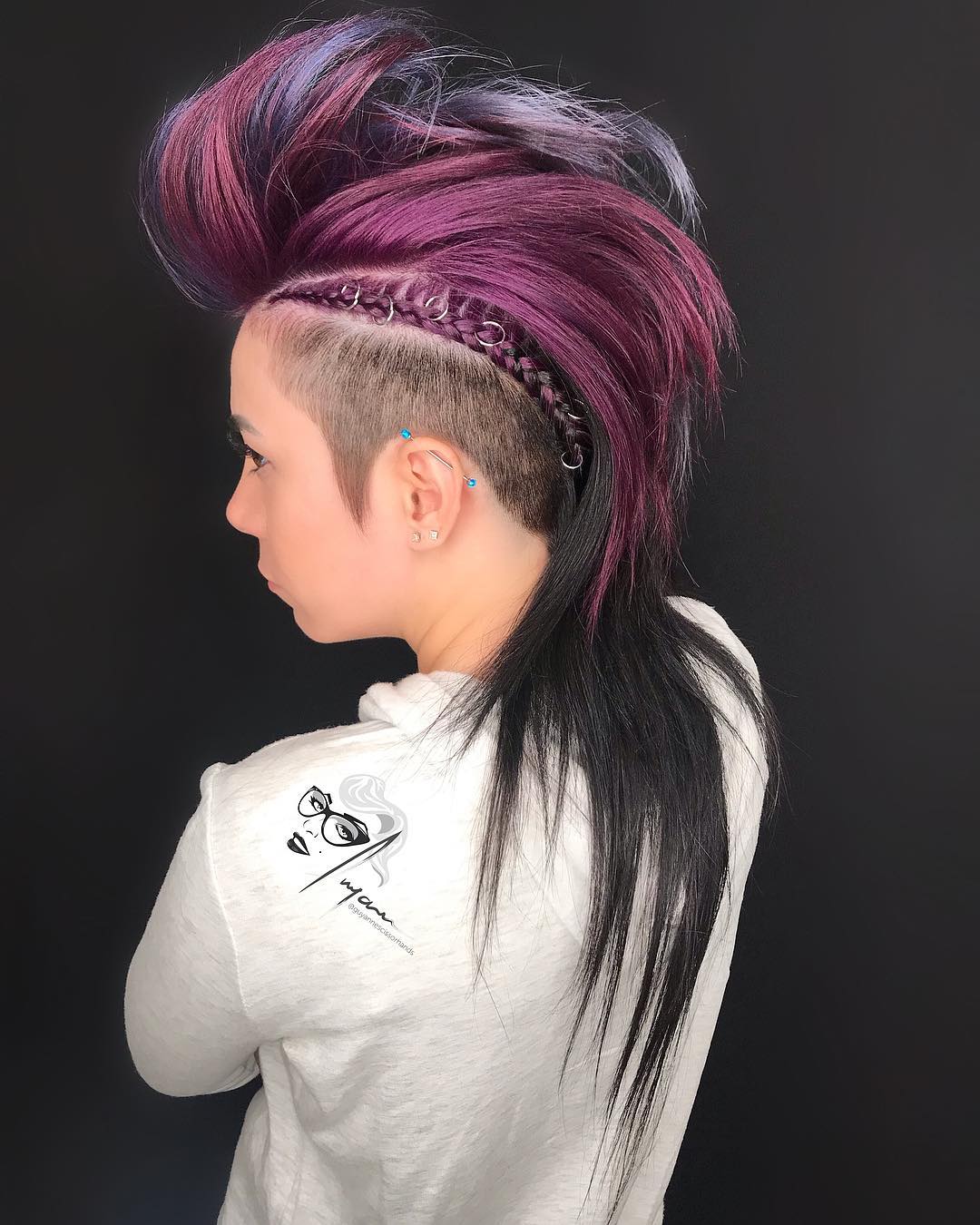 via @guyannescissorhands
Tired of bobs and long girly hair? It's about time to try a mohawk with an undercut. You can style it with side braids, color accents, and accessories – rules are off the table!
If you want to debut with a new haircut, then 2022 is your year. But before making the final decision, take your time to analyze the following important characteristics:
your hair type;
your face shape;
cutting technique.
Find a picture of a hairstyle you want to rock. Photos will help your stylist understand what exactly you're striving for, even if the final 'do will be tailored to your personal features.