Category
Tattoos
Step into the mesmerizing world of tattoos! Explore a diverse collection of inked artistry, from timeless classics to contemporary designs. Discover nature-inspired motifs, mythical creatures, and meaningful symbols. Each design tells a unique story crafted by talented artists worldwide. Find inspiration for your first tattoo or expand your existing collection. Express your individuality and wear your story proudly.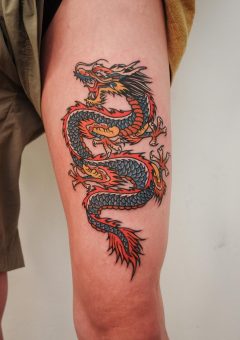 Dragon tattoos are one of the most popular tattoo designs for women.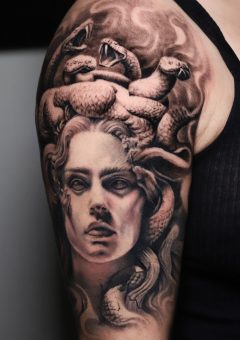 In recent decades, Medusa has emerged as a fierce symbol of female power, making her a popular choice for a beautiful tattoo for strong women. Some are drawn to her captivating aesthetics, as she embodies fierceness and beauty. Others opt for a Medusa tattoo to embrace their story as survivors of sexual assault, using it to defy societal norms and take back their power.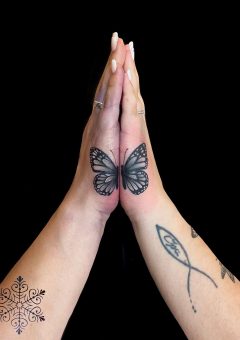 Numerous symbols of mother and daughter tattoos are popular in the work of modern tattoo artists. They are chosen by the closest people who want to feel each other's love and support anywhere and anytime.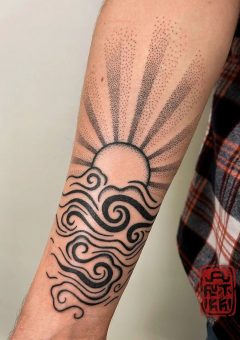 Choose a sun tattoo to complete your look with an accent that will never go out of style. Numerous cultures have given this symbol different meanings, but it remains timeless.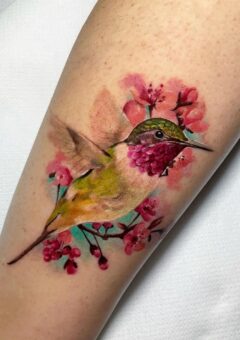 The hummingbird tattoos have caught the attention of many tattoo fans with their intricate and graceful attributes. Plus, there are plenty of styles and designs. For instance, the realistic tattoo style has surged in popularity among tattoo artists, displaying their ability to craft a strikingly accurate and naturalistic image of the bird.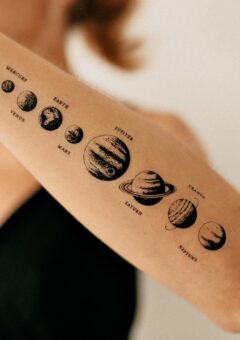 Many women think about having a tattoo but still, feel confused about having a pattern for their whole life or cannot decide what to choose. And a temporary waterproof tattoo is a great solution! They can be easily applied to the skin and are not harmful to health, which is important for most people. Moreover, you can make different designs to decide whether you would like to have a real tattoo in time.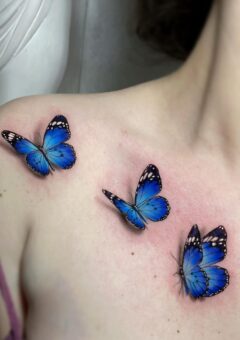 A real-life optical illusion can be well-achieved with 3D tattoo designs. The three-dimensional work of art or tattooing has evolved tremendously in the past few years, making 3-D tattoo trends epic. As the craze for wearing tattoos evolves, this trend is all set to take things to the next level.
Read more about intriguing tattoo design ideas in the three-dimensional space.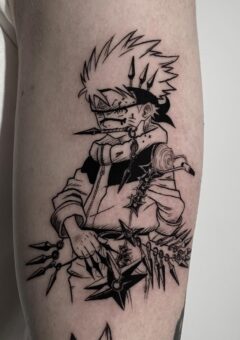 Since traditional anime culture became popular, the tattoo design industry has been overwhelmed by these TV show-inspired tattoos. A Naruto tattoo is one of the best decisions when you plan to ink your body part. Naruto is a manga series Japanese artist Masashi Kishimoto created for the unversed. Here are some inspirational manga tattoo ideas from the series.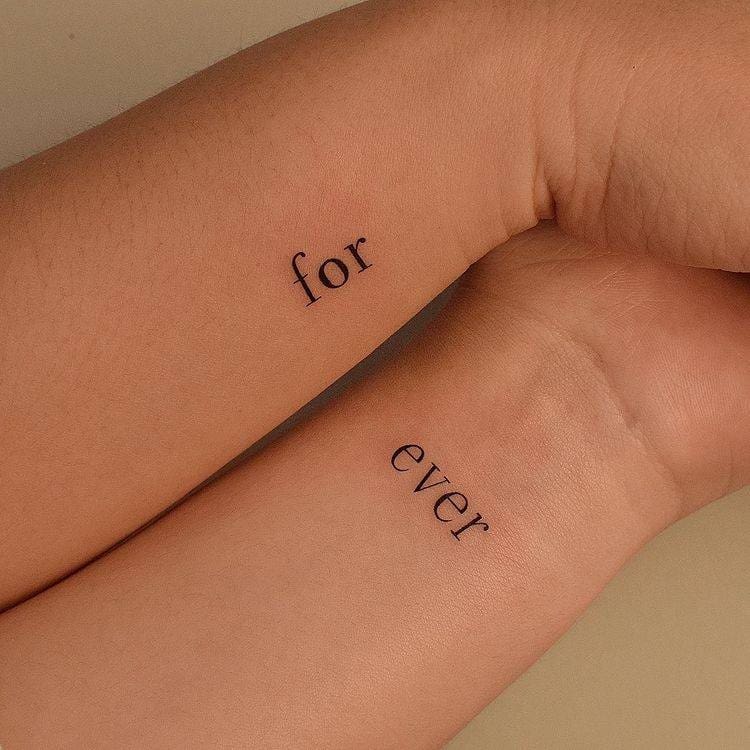 Getting a tattoo is an exciting but scary decision. If you're not sure whether it's right for your style, mini tattoos are perfect! They won't take up much room on your body and can satisfy that craving while still giving you that creative outlet.
In this blog, we'll share a few of the best small tattoo ideas for women. Whether you want something deep yet discreet or just some fun tattoos to express yourself – there is an option that will suit your needs. Let's take a look!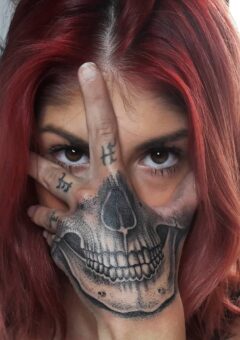 Tattooing is perhaps one of the best and most creative ways to express yourself. When it comes to tattoos (especially minimal ones), your hands are a good spot to showcase your style and creativity. Hand tattoos may be painful, but they're definitely eye-catching. You can also show them off along with your beautifully-polished nails and chic bracelets. 
If you've finally decided to get yourself a hand tattoo, you might be faced with another dilemma—what design to get. Worry not as we've listed 50 hand tattoo ideas you can copy or get inspiration from. Minimal or complicated designs, you'll find everything here!