When transforming your look, a few shades are as versatile and stunning as chestnut brown hair. This natural hair color can add a touch of warmth and depth to your locks, enhancing your overall appearance and bringing out the best in your skin tone.
Whether you're aiming for a subtle change or an all-over color transformation, we've curated a collection of 34 chestnut hair color ideas that cater to every style and preference. Join us to discover the perfect chestnut color that will effortlessly elevate your elegance!
Fall Inspired Chestnut Reddish Brown Hair
Elevate your dark brown hair to a whole new level with eye-catching chestnut red hues. Picture a sun-kissed fall landscape – that's the kind of warmth and vibrance chestnut red hair brings to your locks. This unique fusion of deep browns and reddish hues creates a spellbinding dimension, adding richness and depth that's both enchanting and natural. Whether you're seeking a subtle change or a bold statement, embracing the world of chestnut reddish brown hair opens up possibilities for a vibrant and dynamic look.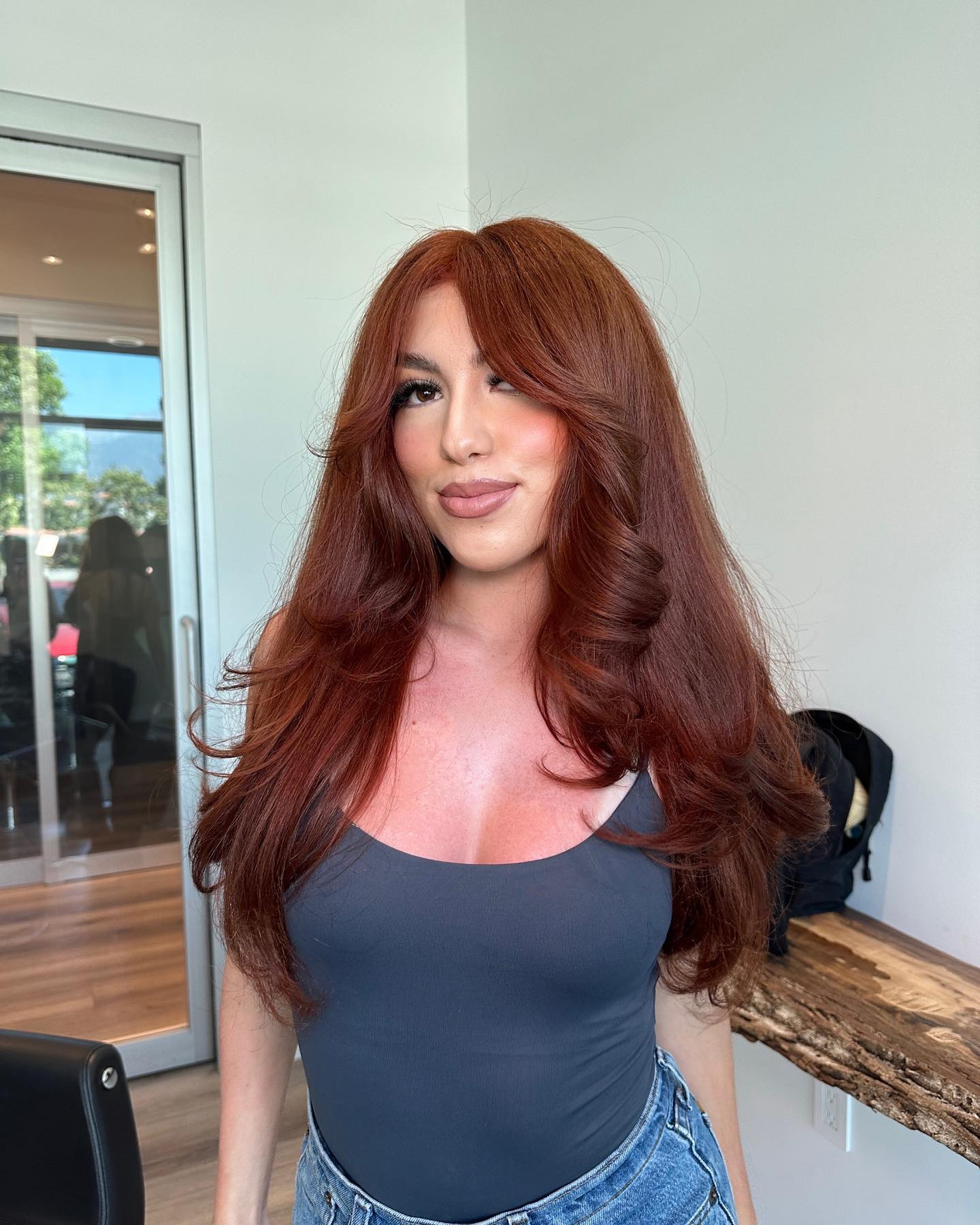 via @madison.amber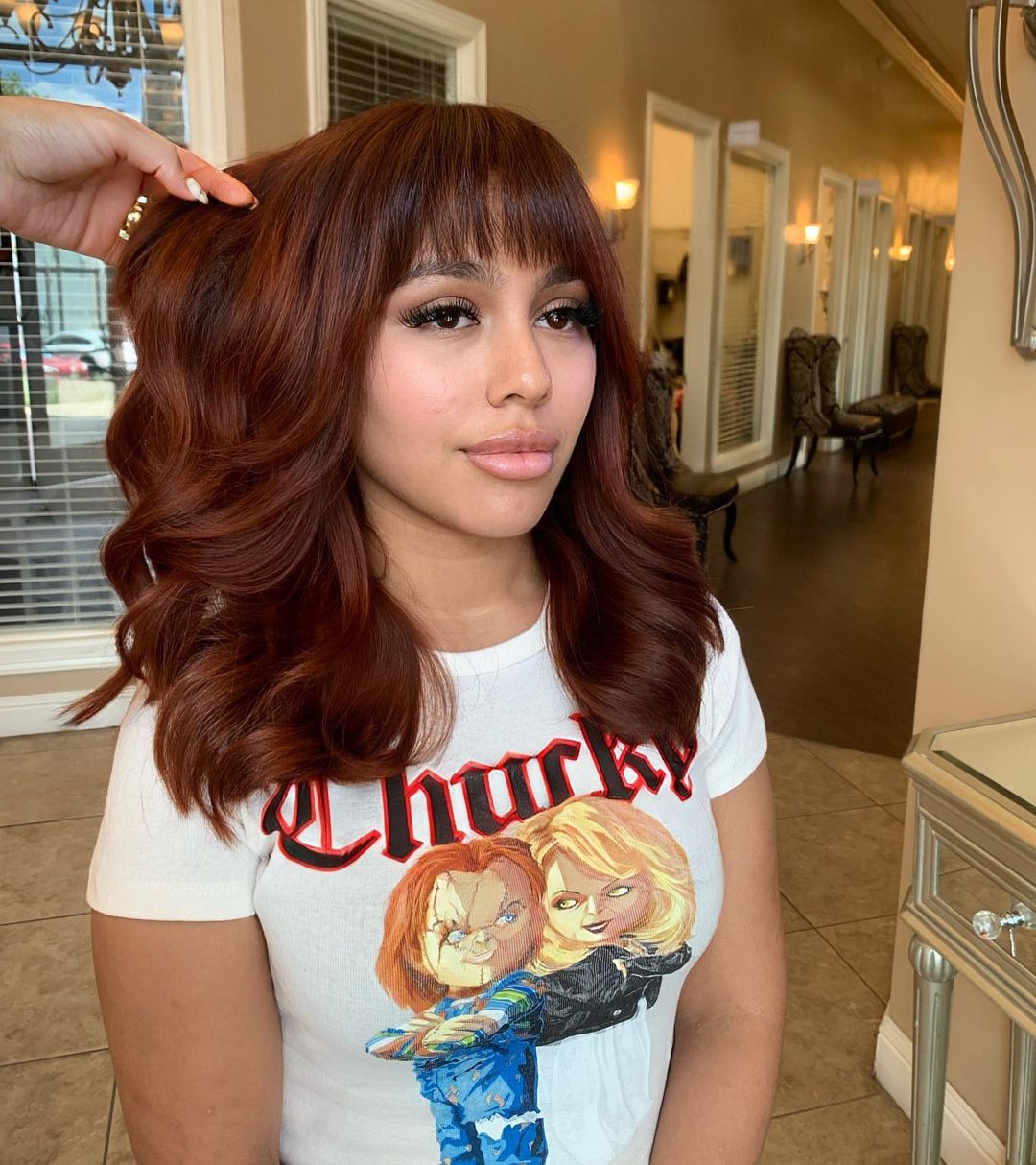 via @fabbhairr_
Glossy Chestnut Copper Brown Hair
Opting for light chestnut brown hair with hints of copper offers a delightful substitute for fiery ginger tones. Infused with stunning copper highlights, this fabulous blend elevates traditional chestnut shades to a new level of uniqueness. The marriage of rich chestnut hair tones and shimmering copper strands creates depth and vibrancy, ensuring your copper brown hair boasts a distinct and head-turning charm.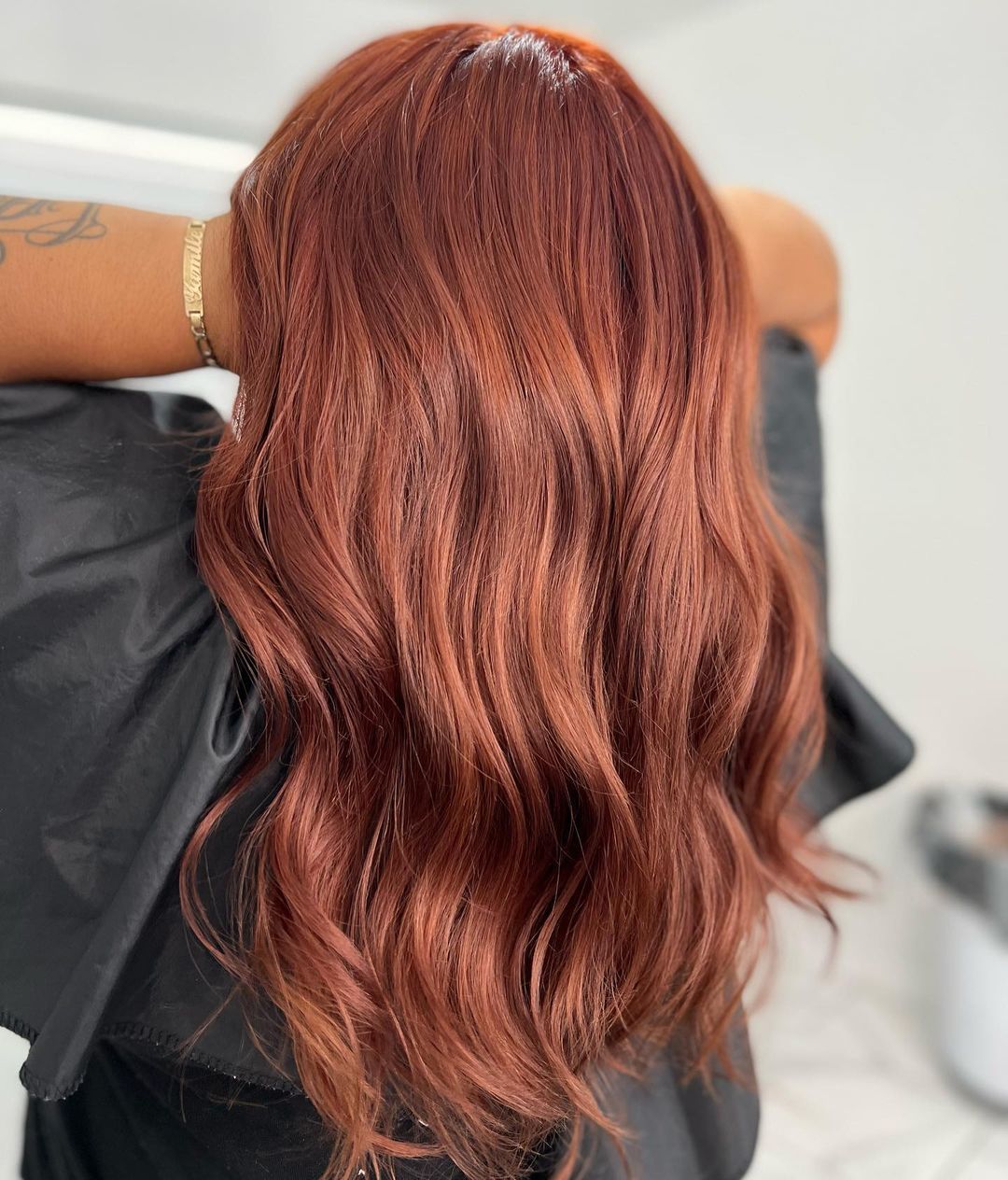 Copper chestnut hair color shines on all hair types, adding warmth to curls and enhancing the sleekness of straight hair. Its vibrant play of color brings life and character, making it a winning choice for diverse textures.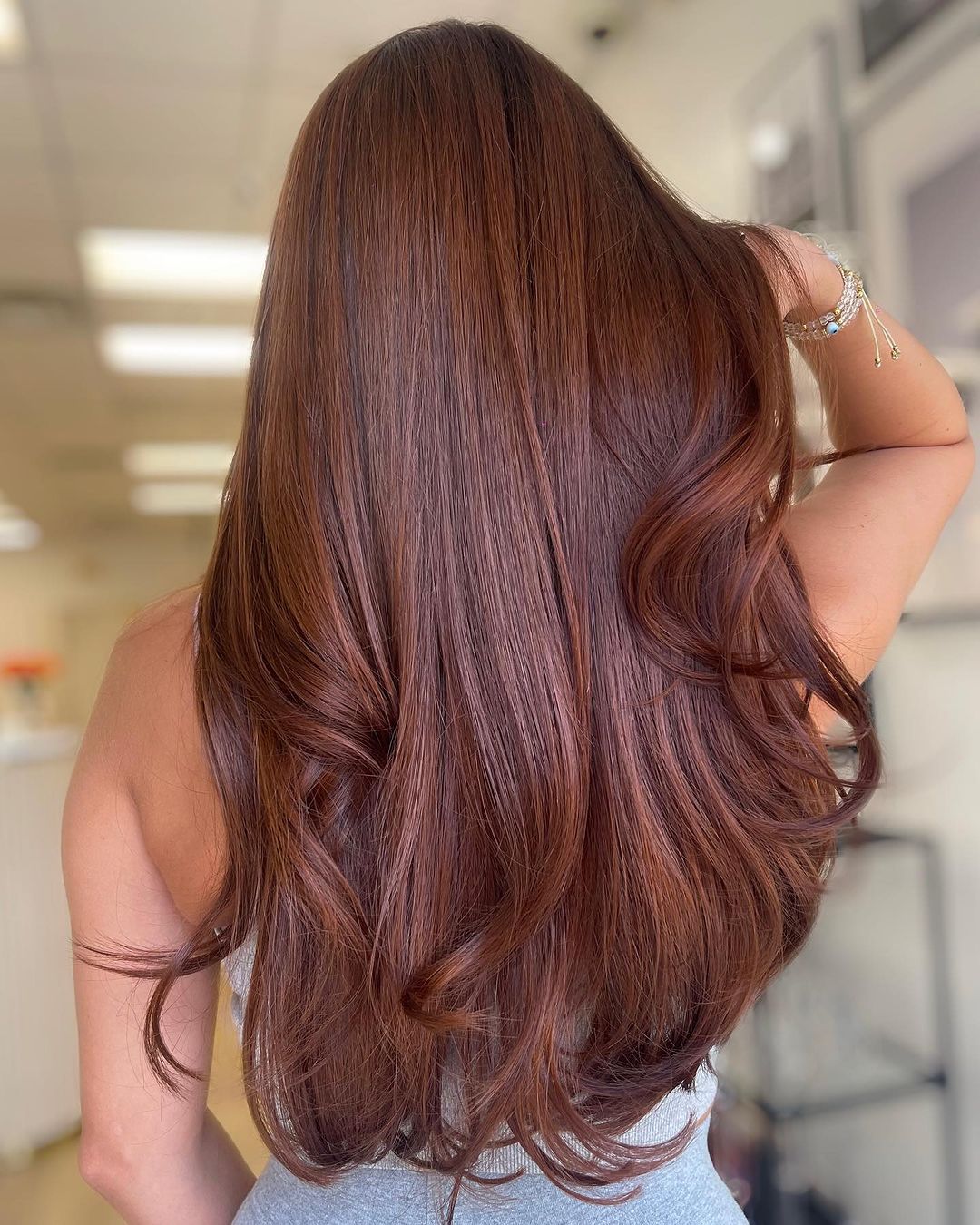 via @_idbeauty
Delicious Caramel Chestnut Brown Hair Color
Have a sweet tooth? Indulge in the delicious addition of caramel highlights to the rich chestnut shades. The infusion of caramel tones adds a delectable dimension to your light chestnut brown hair, reminiscent of your favorite sweet treats.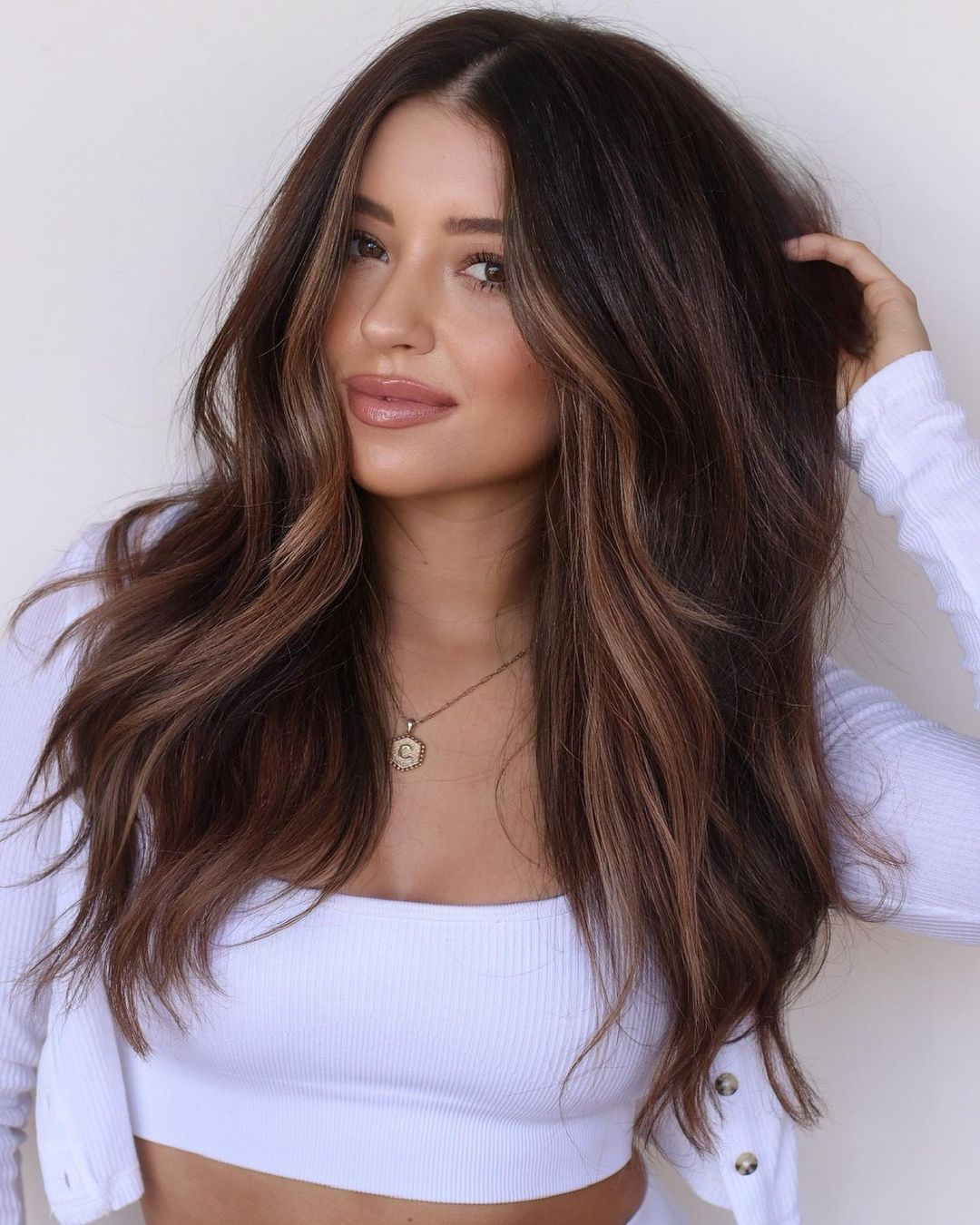 via @mane_ivy
This delightful combination enhances your natural beauty and adds a touch of warmth and radiance to your overall look. Caramel chestnut hair color adds charm to long locks with subtle highlights, bringing warmth and dimension to short hair. Dive into the world of caramel chestnut brown hair color and treat yourself to a mouthwatering transformation!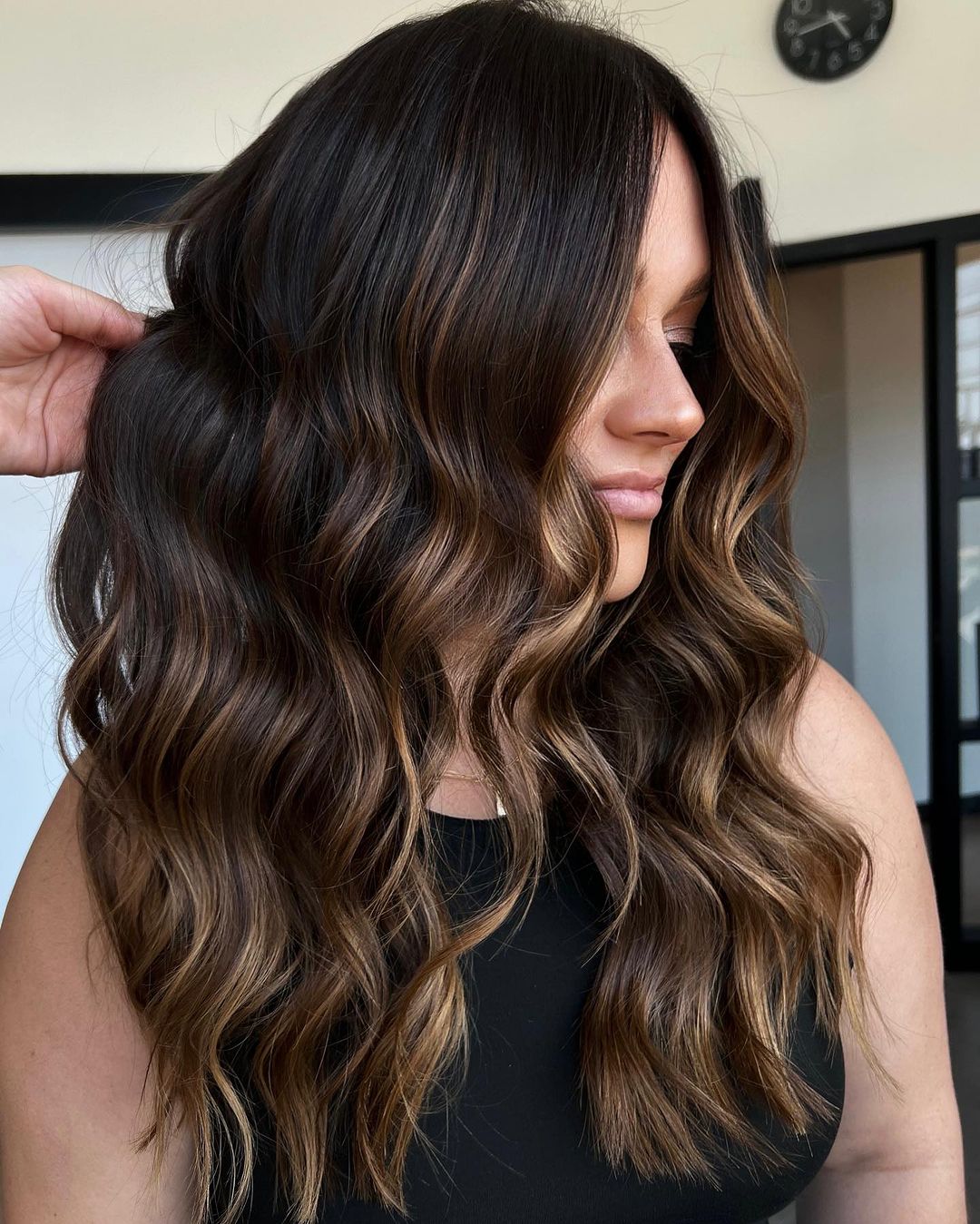 via @ryleeheyzahair
Spiced Chocolate Brown Hair with Chestnut Shade
Infuse your chocolate brown hair with spiced warmth by embracing chestnut highlights. These charming chestnut tones intertwine seamlessly with the dark brown shades, creating a tasteful and dynamic look.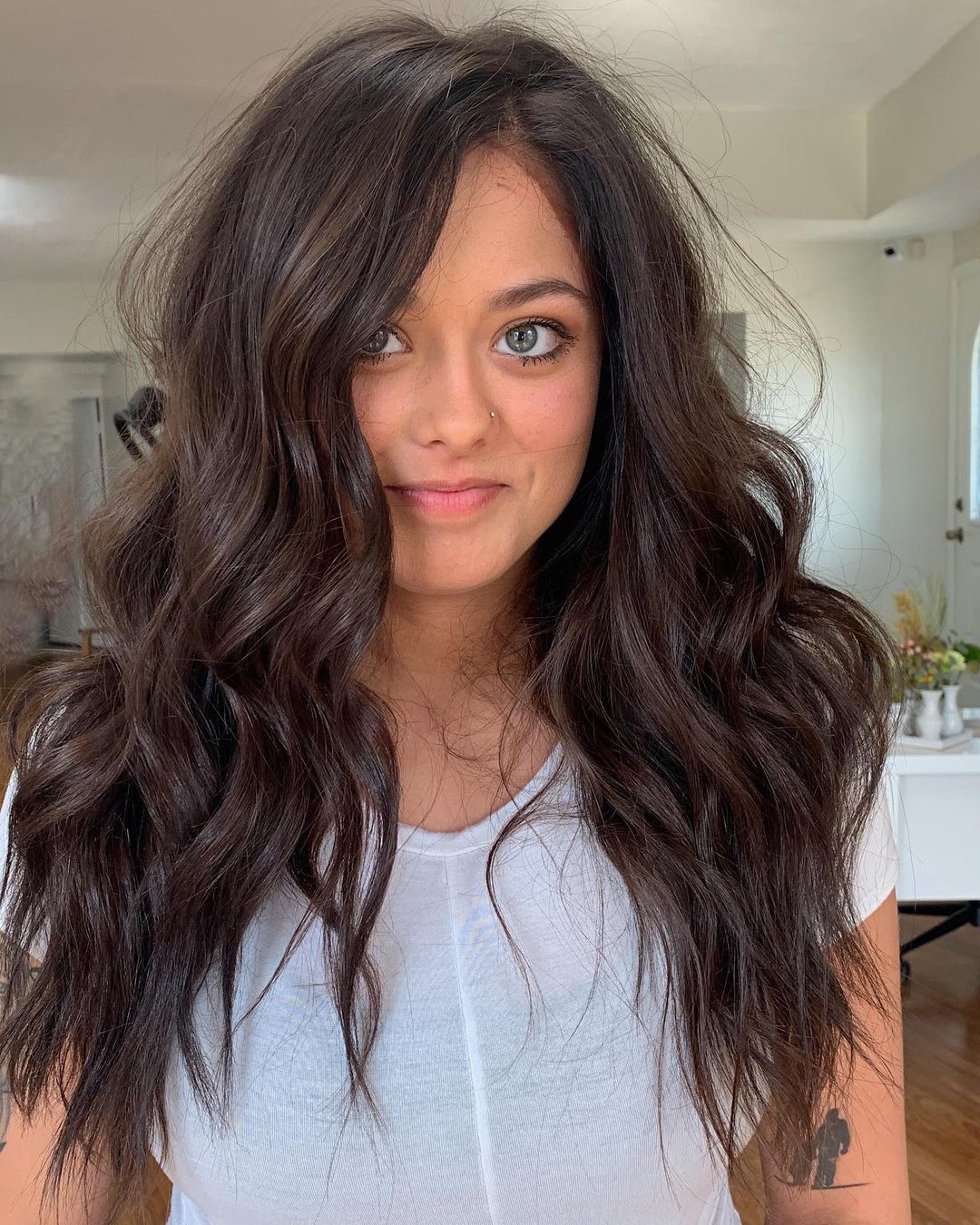 via @hairthai_
To keep your chestnut hair color vibrant between salon visits, consider temporary color touch-ups for a quick boost, and consult your stylist for personalized care tips that ensure your chestnut brown hair color stays stunning and fresh.
Achieving the perfect chestnut highlights on dark brown hair is like adding flavorful spice to your favorite dessert. The result is a harmonious blend that showcases the richness of chocolate brown while introducing a subtle yet delightful contrast with the subtle highlights.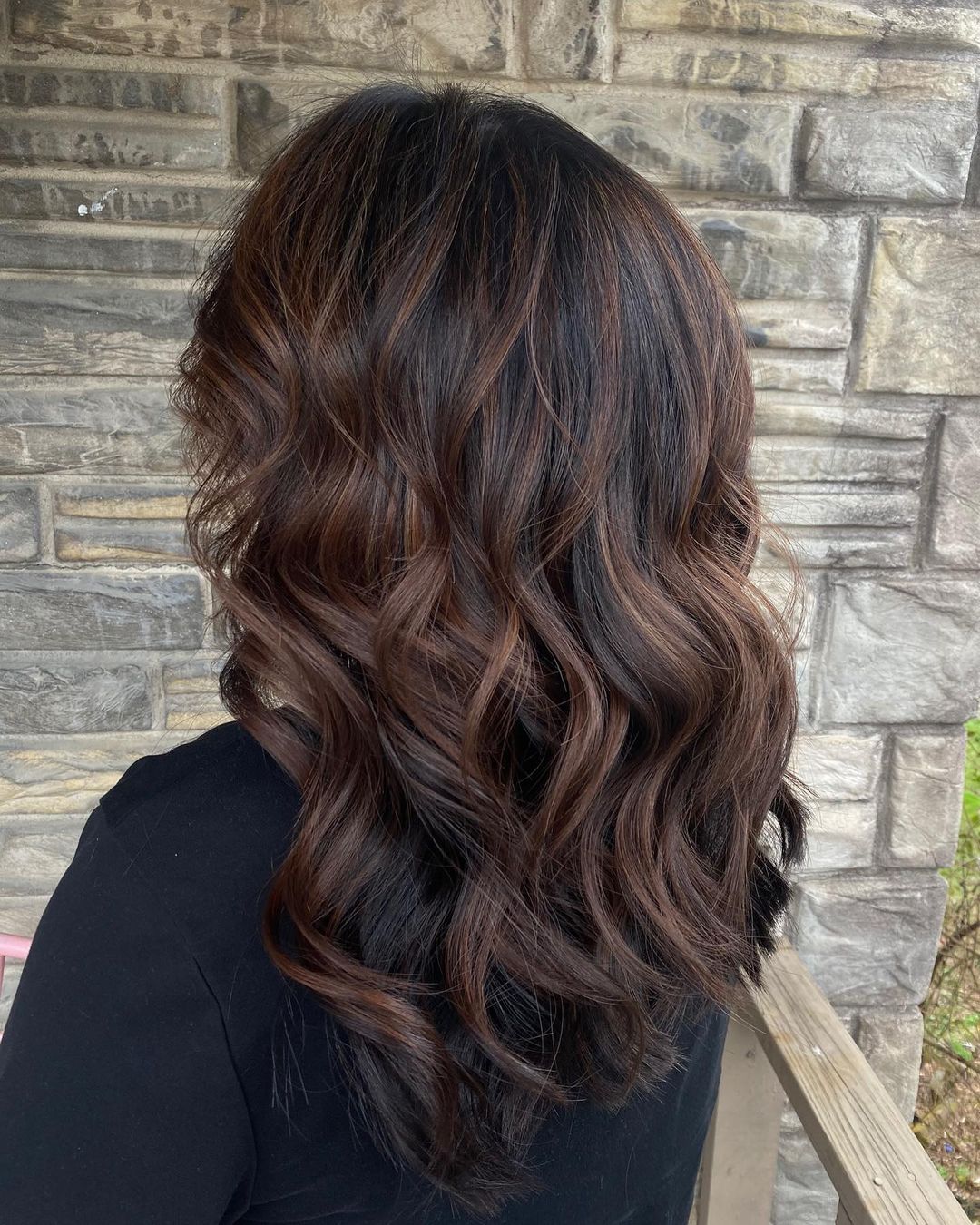 via @studi0_bk
Gorgeous Medium Chestnut Brown Hair
Embrace the beauty of being a natural brunette with a gorgeous chestnut brown hair color transformation. This medium brown shade, embellished with delicate chestnut highlights, offers a timeless and effortlessly chic look.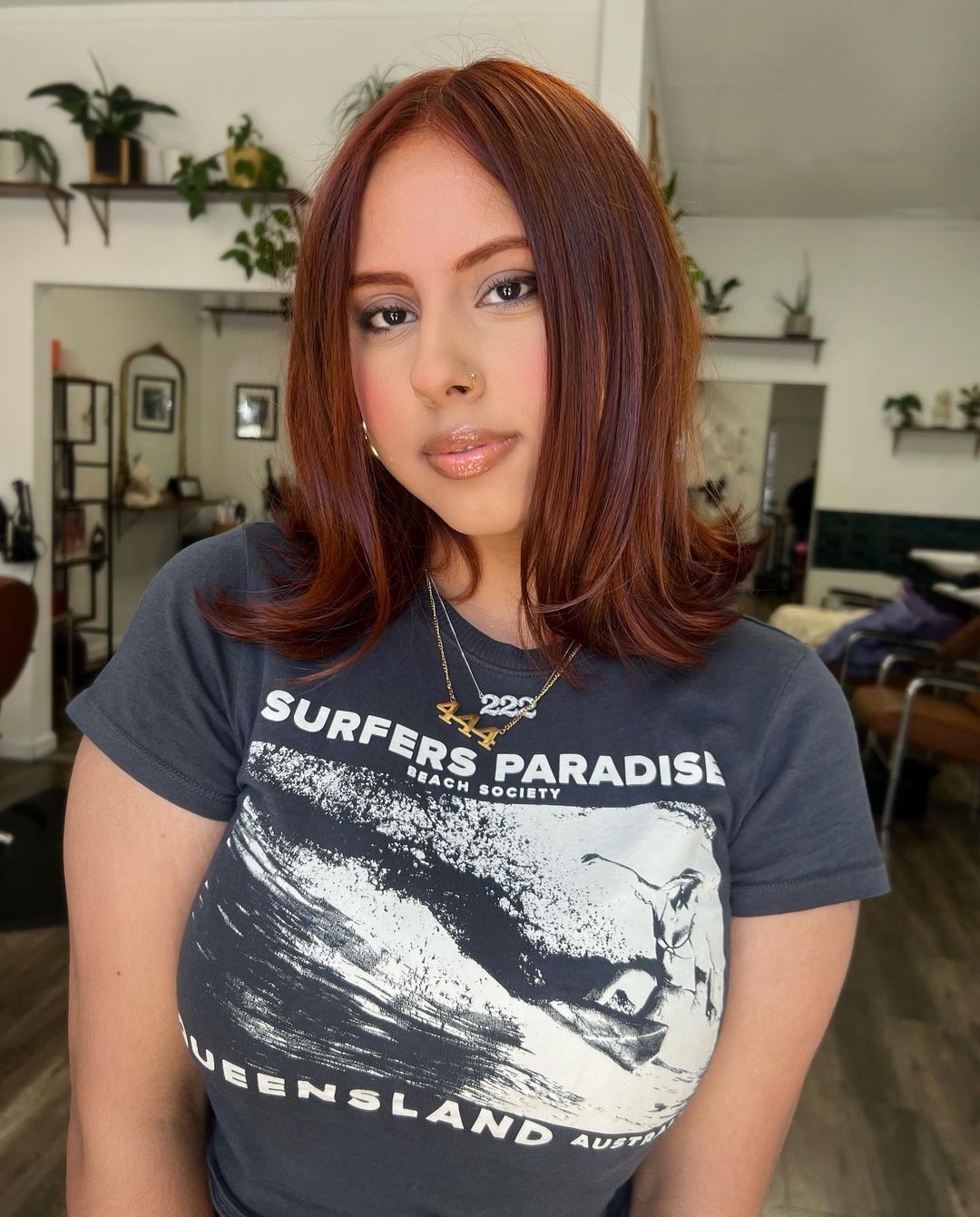 via @ryennesnow.hair
To keep your medium chestnut hair hue radiant, use color-safe shampoos and conditioners that help preserve the vibrancy. Regular deep conditioning treatments and minimizing sun exposure can also help maintain the richness of your color. With these simple hair care tips, you can ensure that your stunning chestnut brown hair color reflects your natural beauty.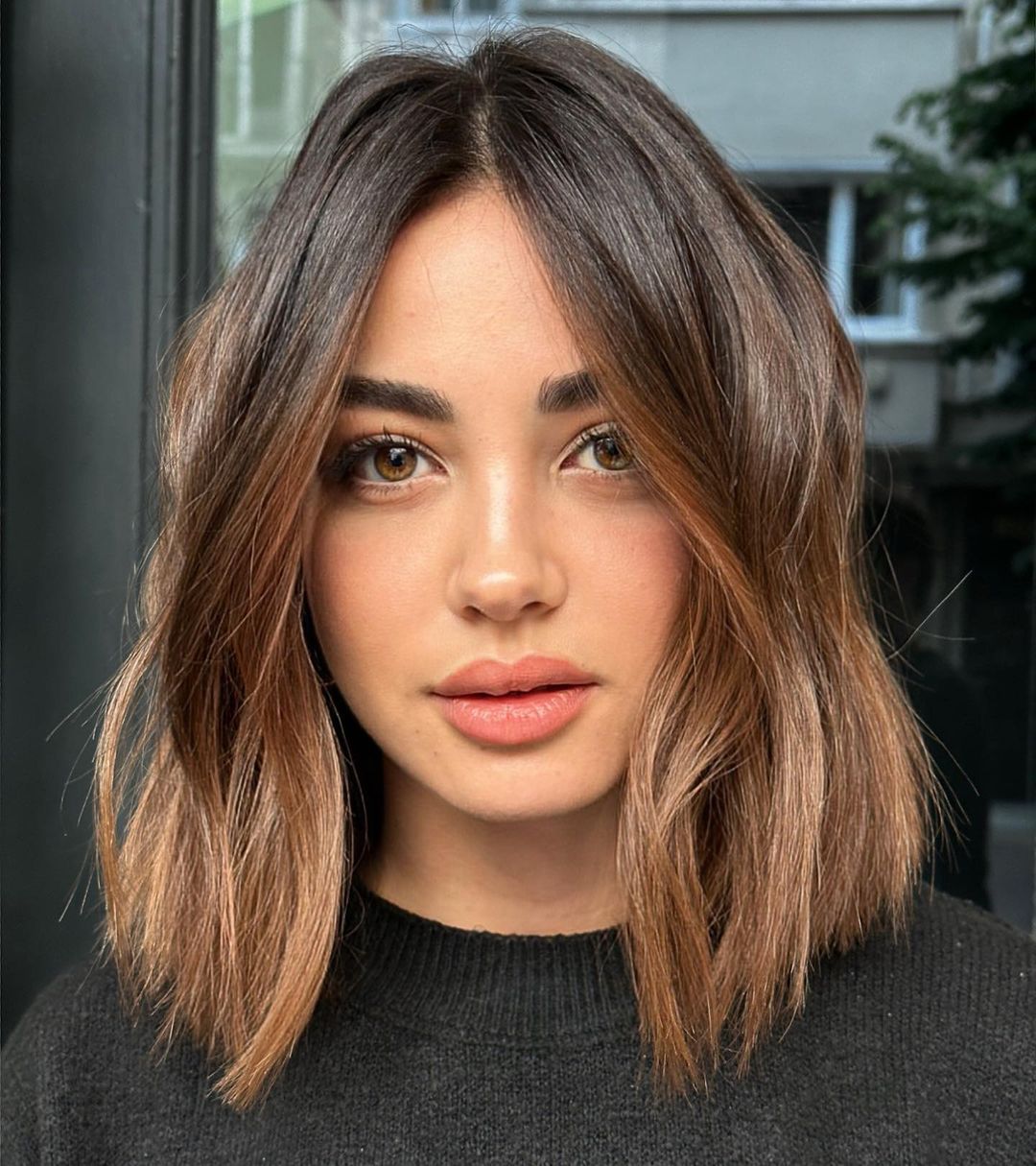 via @leventkilic0
Chic Chestnut Auburn Brown Hair
Discover the charm of chic chestnut auburn brown hair, a hue that effortlessly blends auburn shades with deep brown undertones.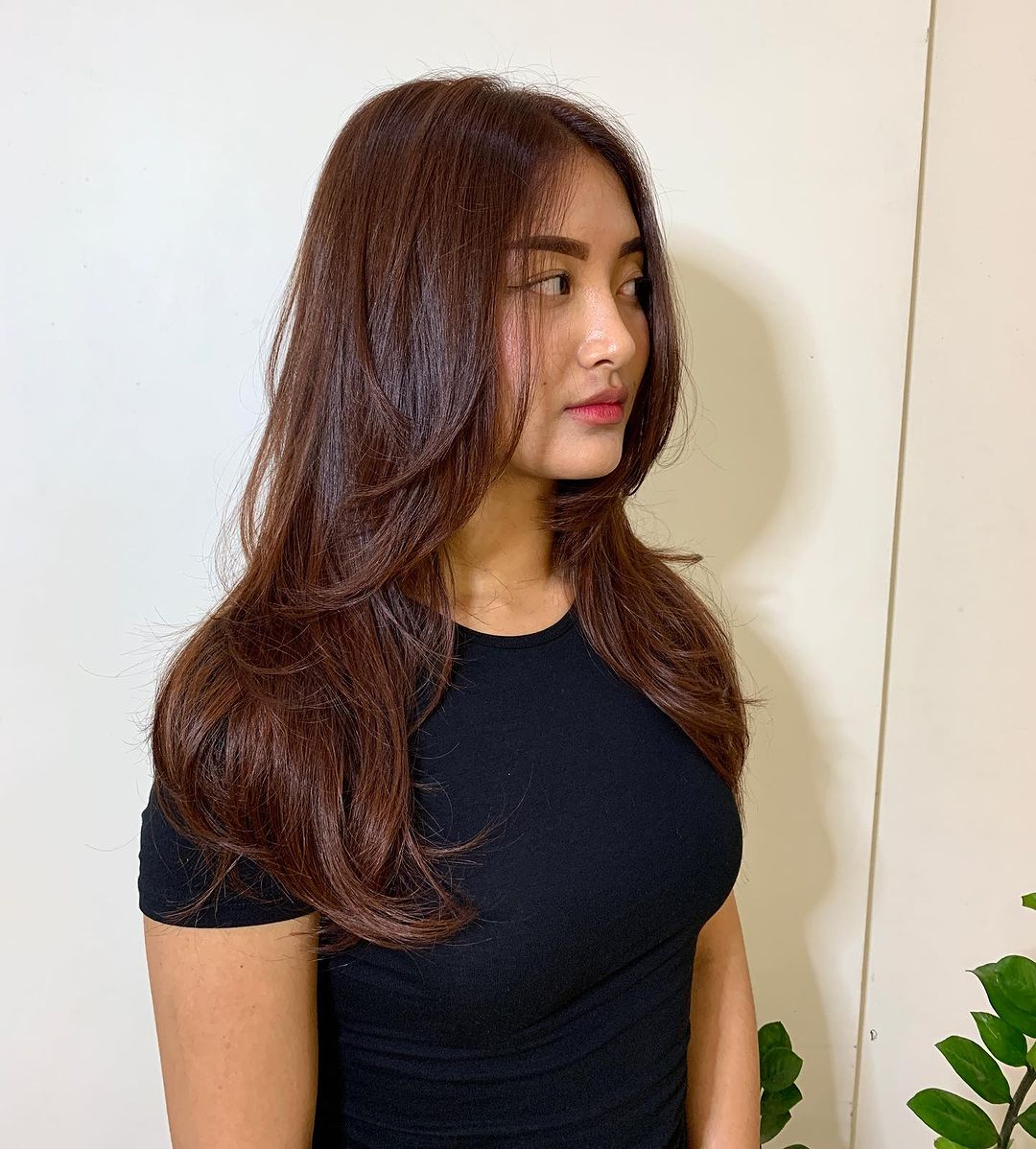 via @makeupbyhlutea
This versatile color complements any hair texture, enhancing the dimension and adding depth to your deep brown hair. Whether you have sleek straight strands or luscious curls, the chestnut, auburn brown hue works its magic, granting warmth and character to your overall look.
The fusion of auburn and brown tones creates a harmonious balance that adapts to various hair textures, ensuring a stylish and cohesive appearance that suits your unique features.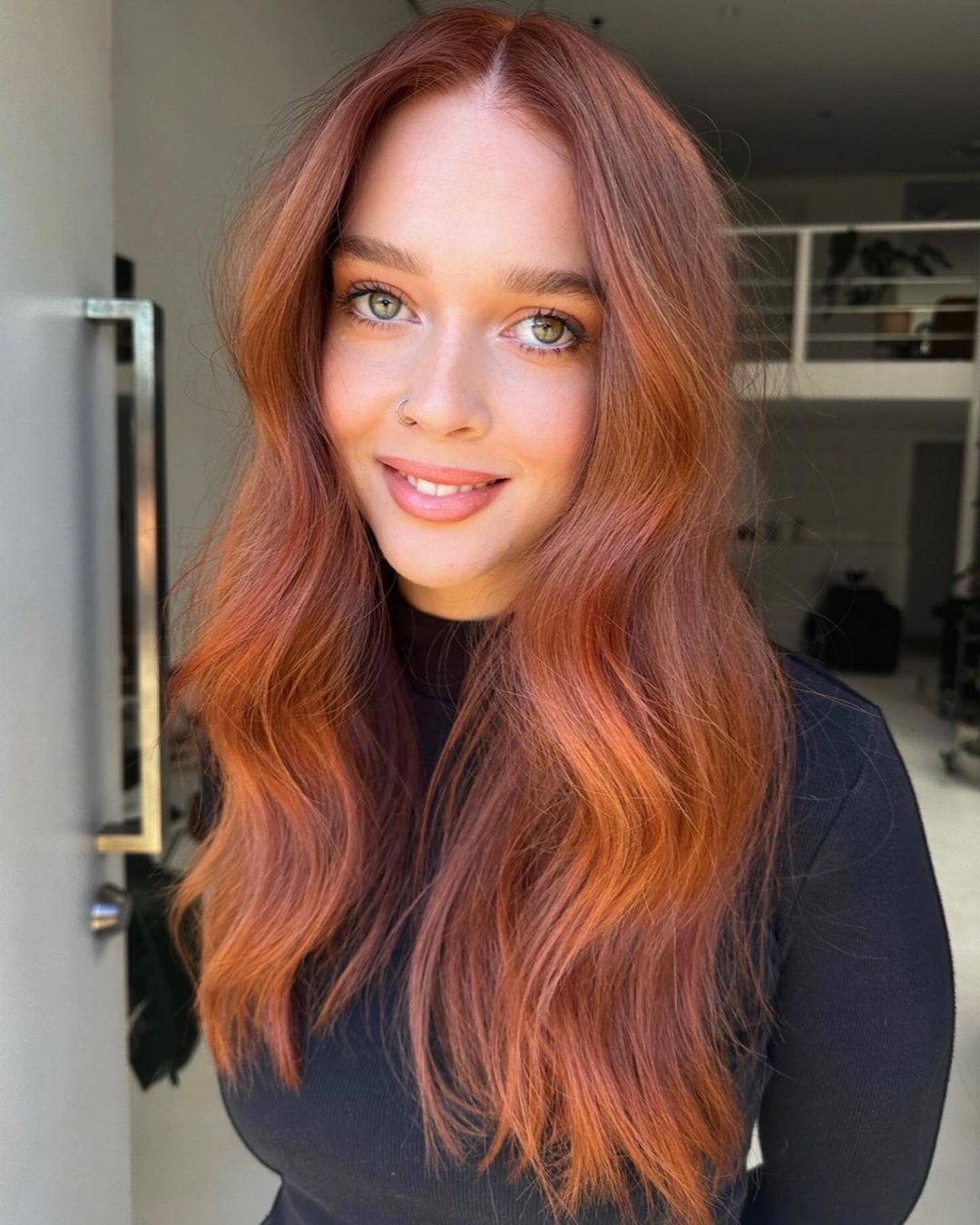 Brown Hair with Chestnut Highlights
This is your sign if you have always wanted to explore long hairstyle ideas with highlights! Whether you're blessed with golden brown hair or flaunting the elegance of dark chocolate locks, the addition of chestnut highlights introduces a stunning interplay of shades illuminating your mane.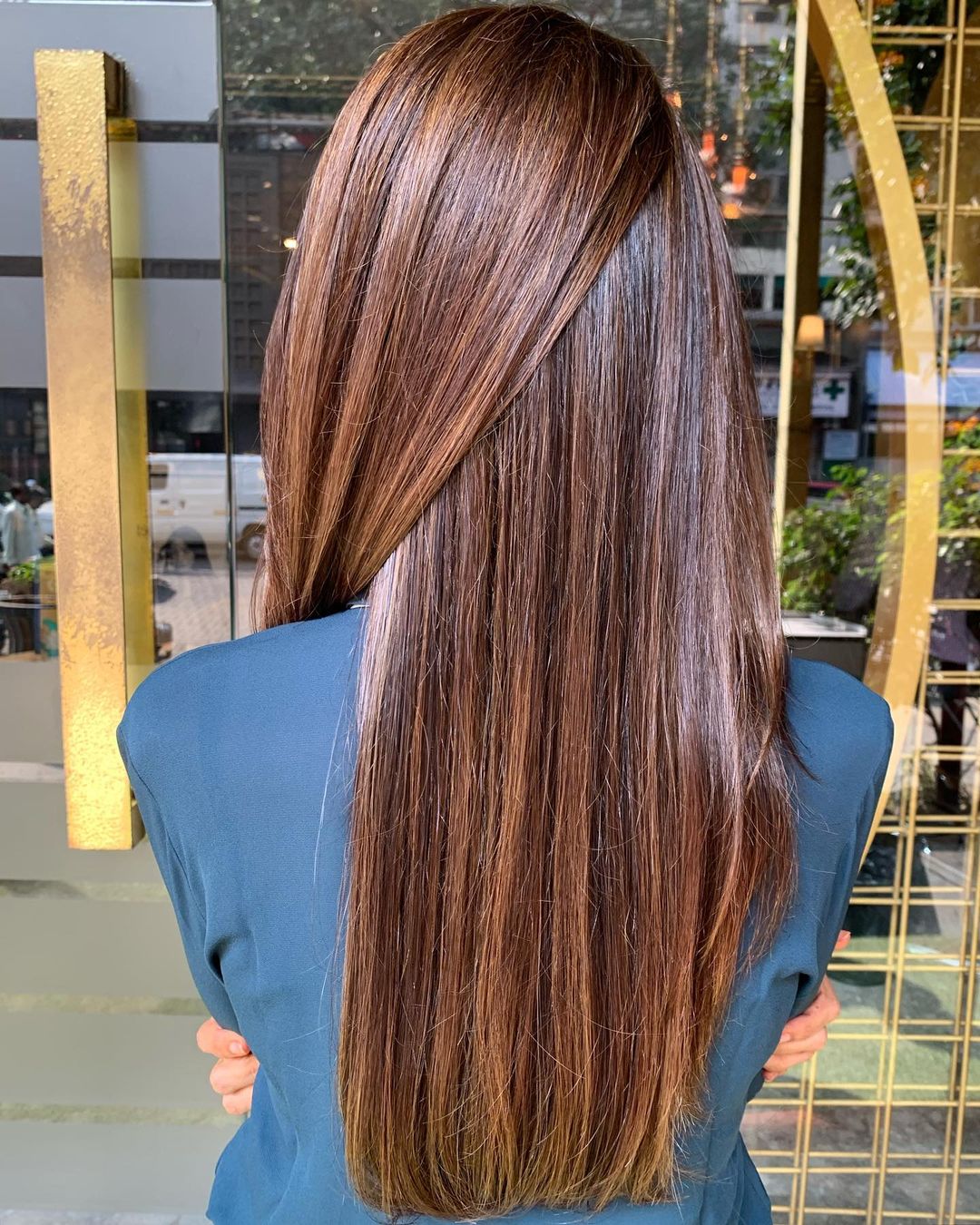 Long hairstyles are particularly well-suited for showcasing these caramel highlights, as the extended length allows the colors to gracefully meld and flow, revealing all the depth and texture. The dark chocolate hair with chestnut highlights brings a natural radiance that enhances the beauty of your long hair, offering a dynamic and catchy look that's both effortlessly chic and wonderfully versatile.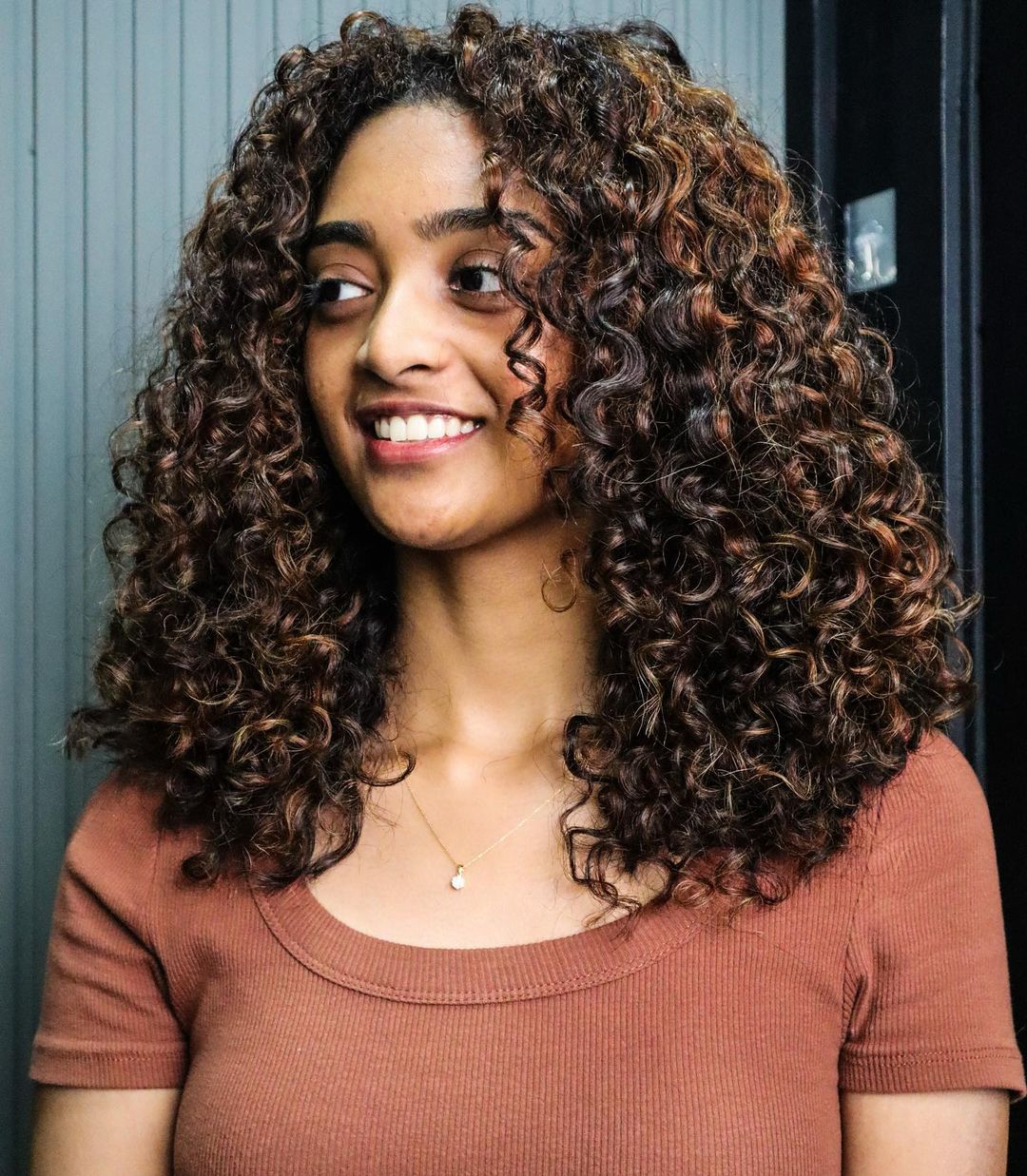 via @herahairbeauty
Rich Mahogany Chestnut Brown Hair
Perfect for those with brunette hair, this exquisite blend of deep brown with red undertones creates a breathtaking depth that adds a touch of sophistication to your look.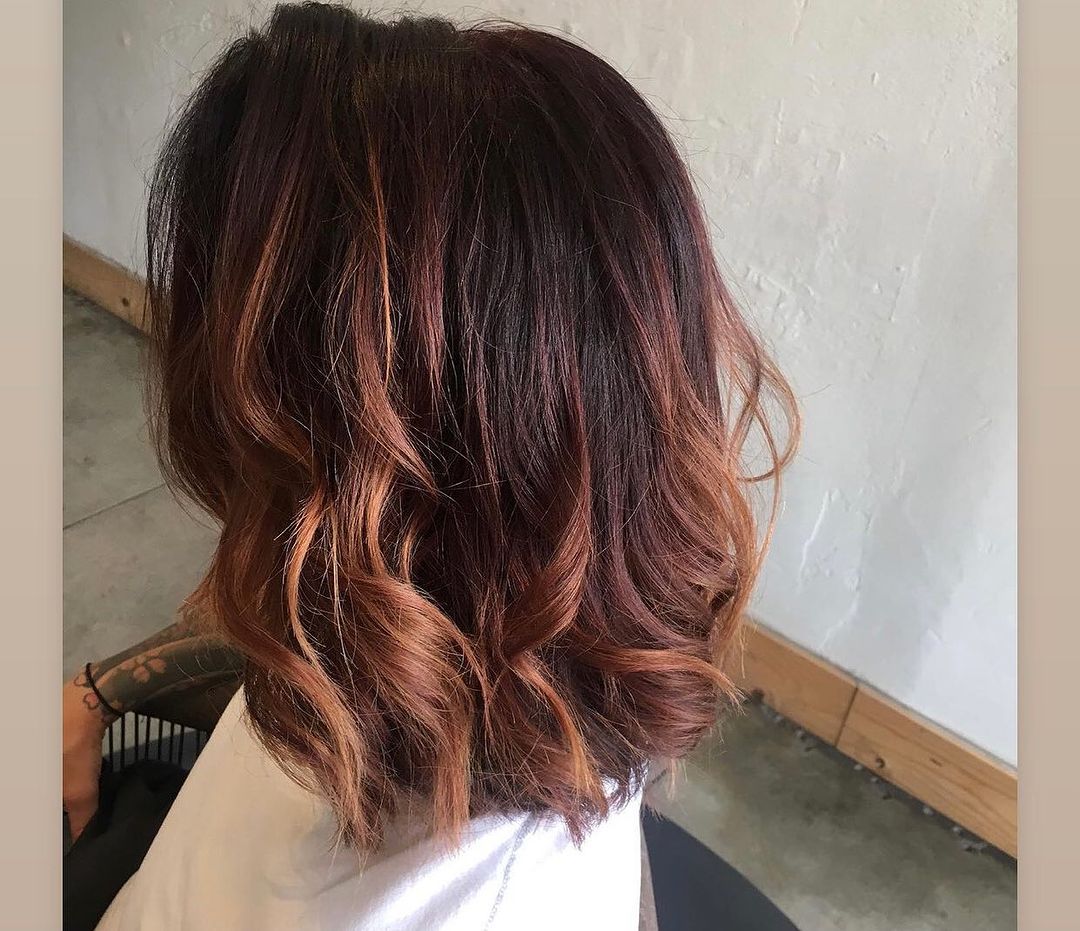 via @gold_salon_lbc
As many colorists claim, red hair is one of the trickiest to maintain. To ensure the vigorousness of your deep brown hair with reddish tones, they say it's wise to steer clear of excessive sun exposure and chlorine-heavy pools, as they can gradually fade the color. Additionally, using sulfate-free shampoos and nourishing conditioners can help maintain the richness of this unique shade, allowing you to enjoy your stunning hair color to the fullest.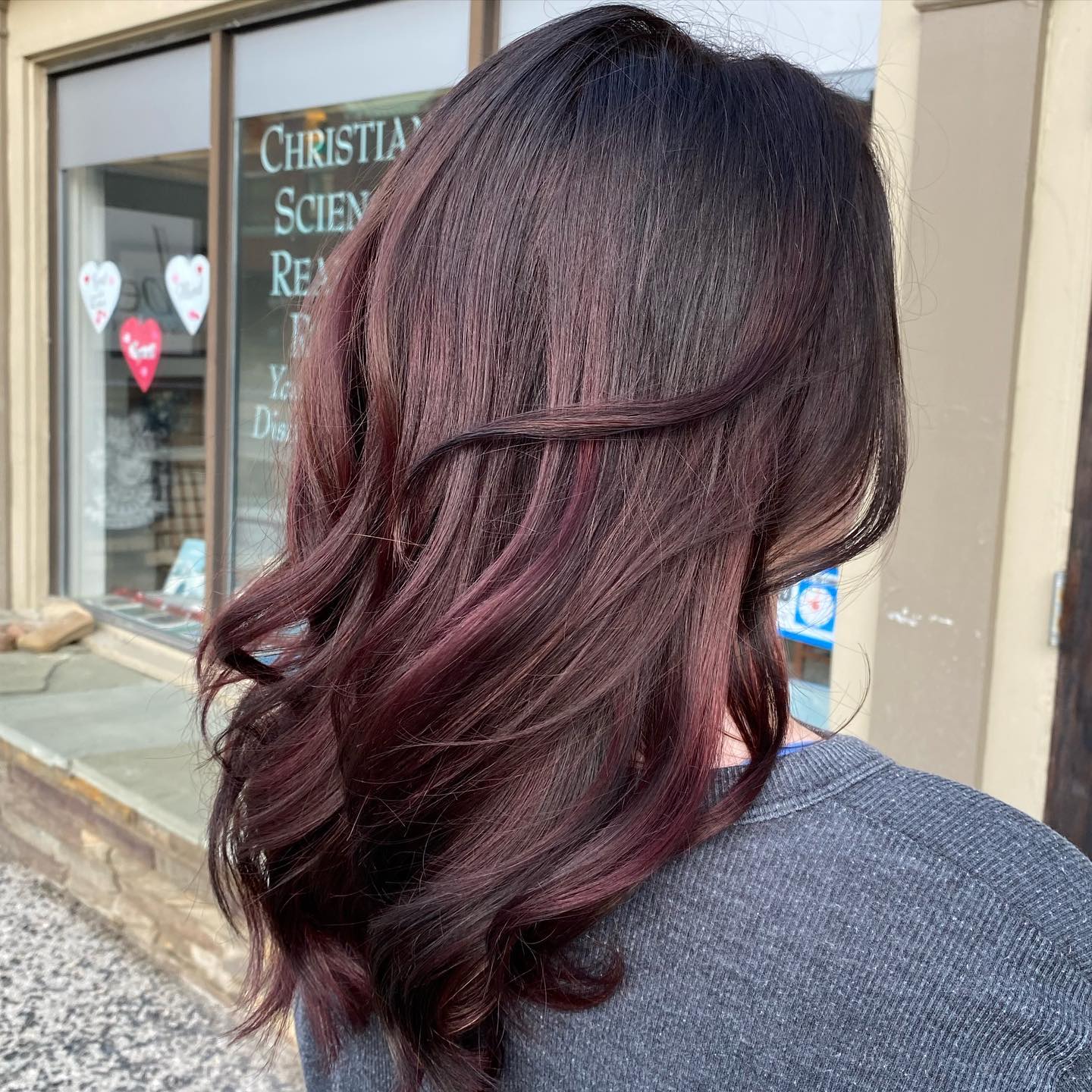 via @be.salon
Soft Chestnut Balayage on Brown Hair
Achieve a sun-kissed masterpiece with soft chestnut balayage on dark hair, a technique that effortlessly blends warm shades for a radiant effect. The chestnut balayage adds a seamless transition of color that gracefully frames your face, infusing your locks with a touch of sunlit charm.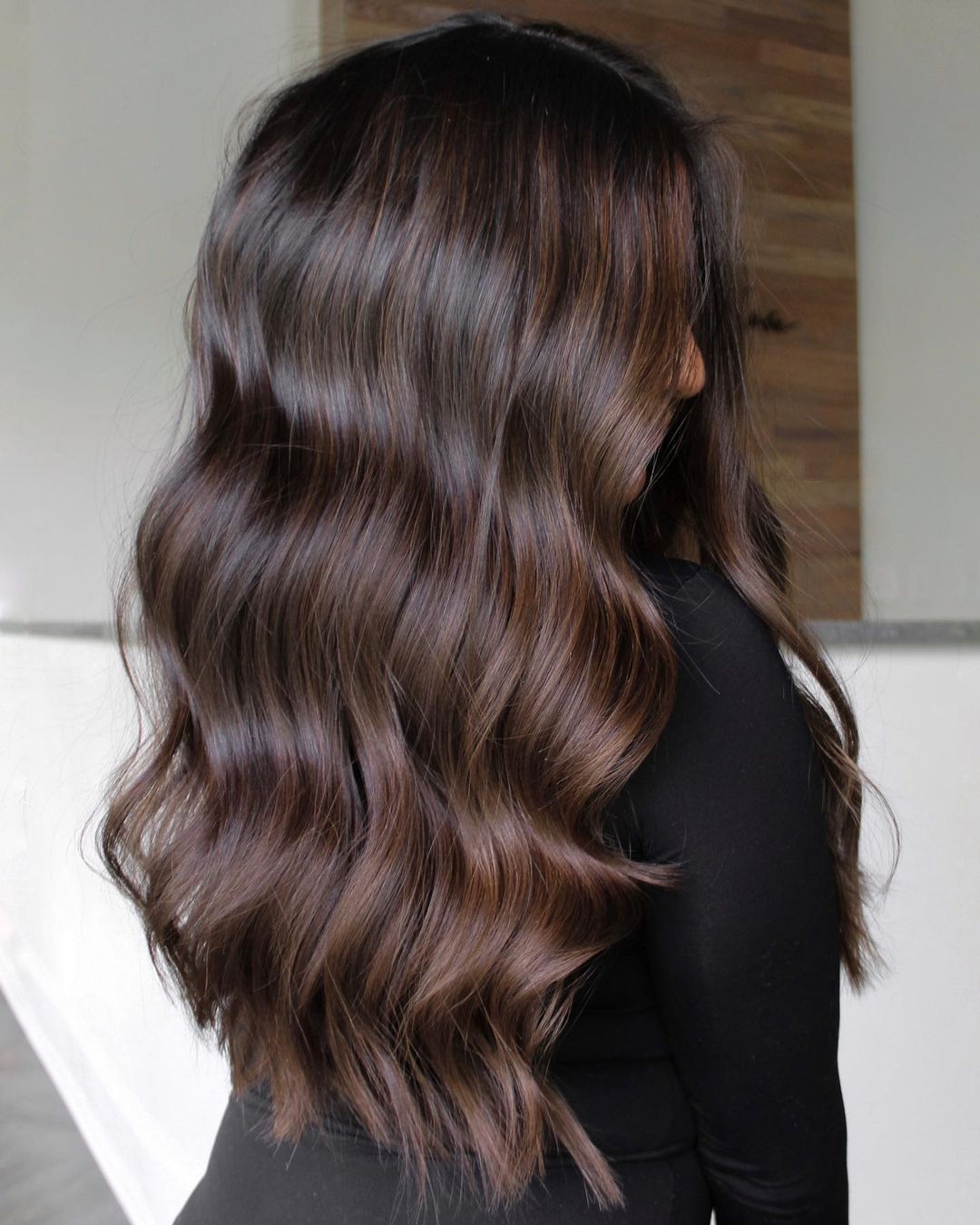 via @colorbykriss
The play between the soft chestnut hair tones and the natural dark roots creates a harmonious balance that embodies depth and dimension. This technique ensures a natural-looking gradient that mimics the way the sun naturally lightens hair, resulting in a beautifully nuanced and soft appearance that complements your features exquisitely.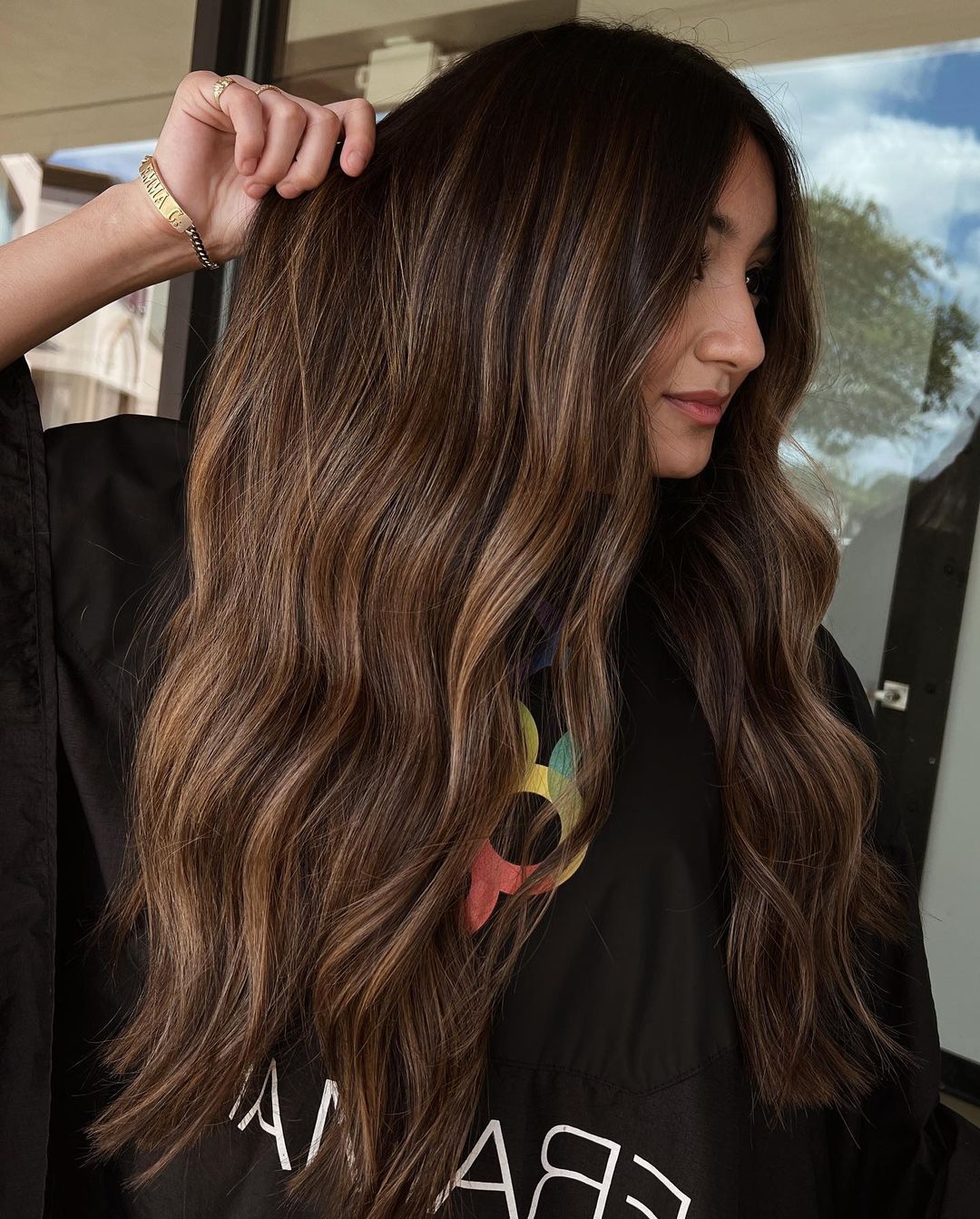 via @brushed.by.bri
Golden Chestnut Hair Color
The radiant golden chestnut color effortlessly adds warmth and oomph to your hair, creating a sunlit effect that complements a range of skin tones. Whether you opt for delicate golden highlights, a subtle balayage, or a dazzling chestnut ombre, the golden chestnut shade brings versatility to your style. With its dynamic interplay of colors, this warm shade infuses your light chestnut hair with a natural radiance that beautifully captures the essence of sunlight dancing on your strands.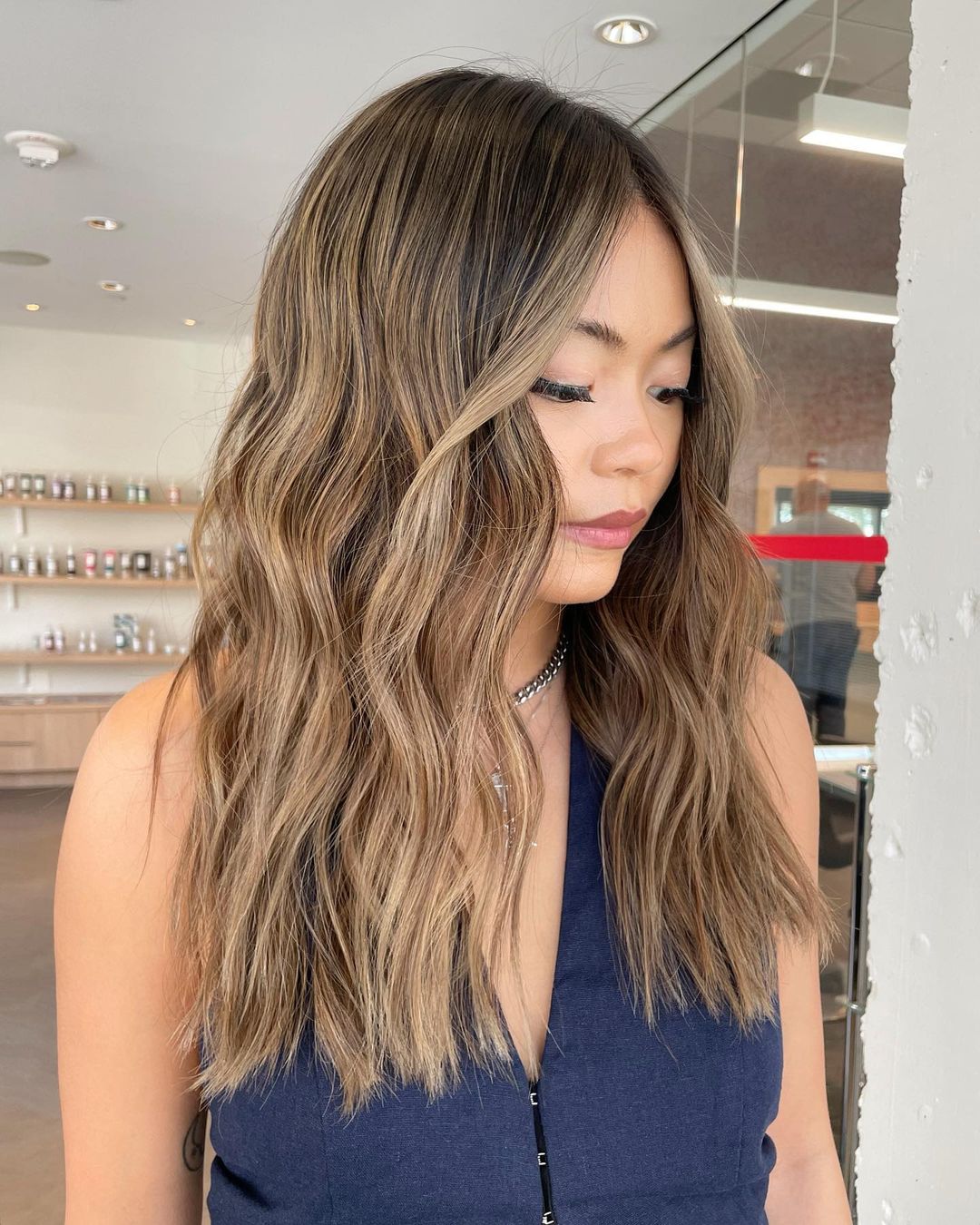 via @hairbychristii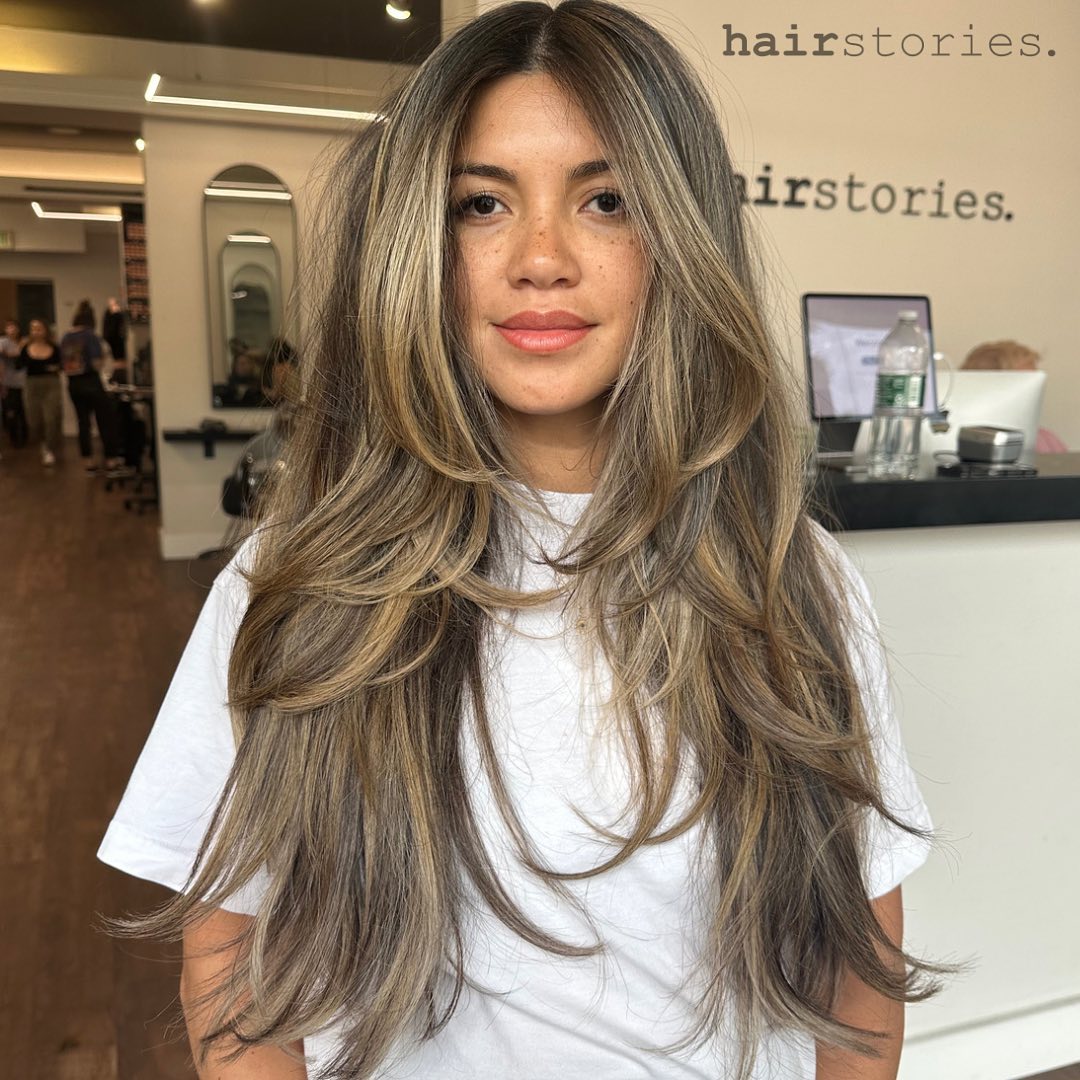 via @hairstories
Chestnut Brown Hair with Blonde Highlights
Are you craving a touch of radiance? How about some blonde accents that create a lively interplay between warm undertones and golden blonde highlights? To ensure the perfect blend, consider your hair color and skin tone when choosing the shade of blonde. Opt for a golden blonde hair color that harmonizes seamlessly with the darker hues of the chestnut base, enhancing the natural warmth of your hair.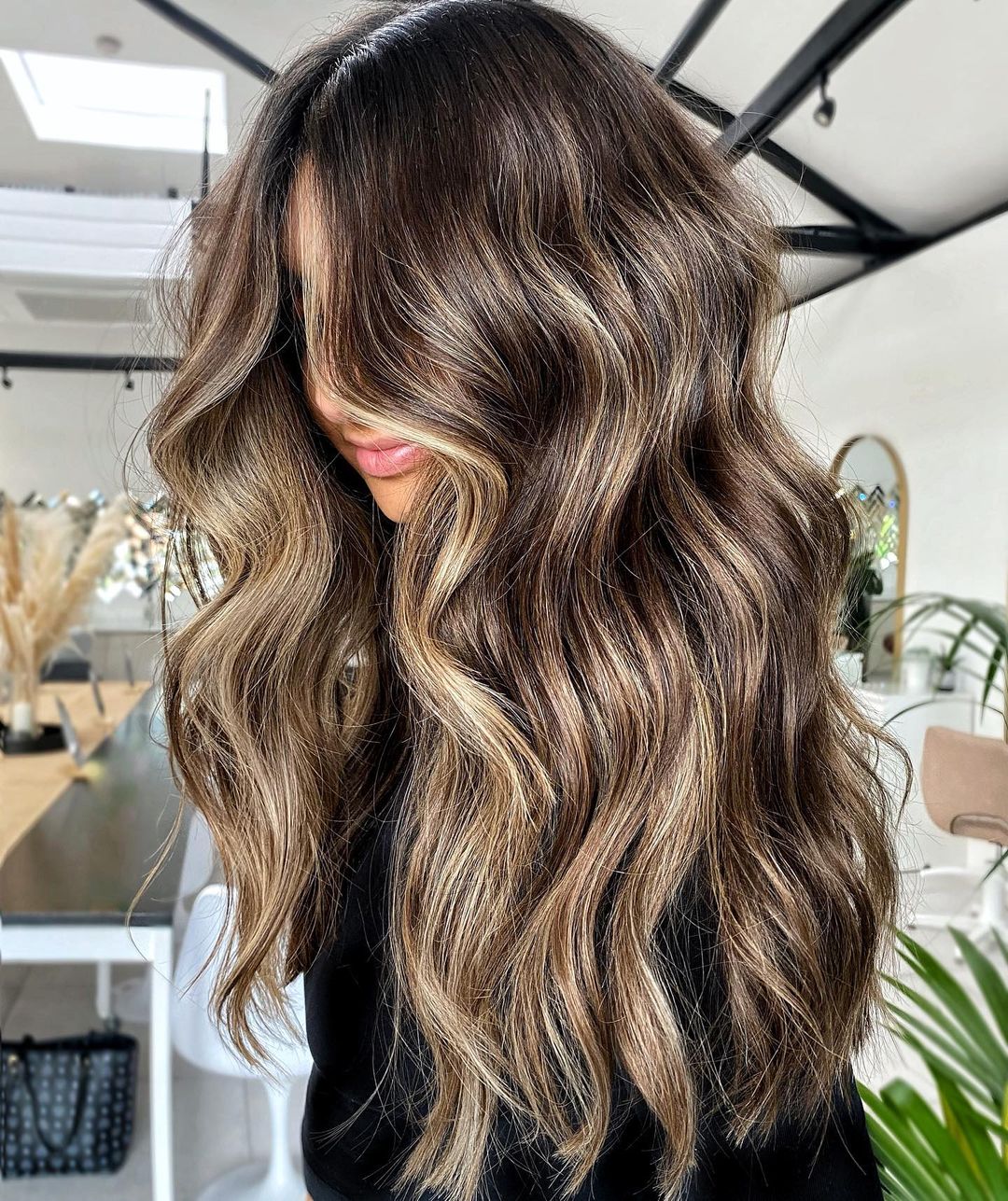 Consulting with a professional colorist can be invaluable in finding the right balance that complements your features. With the right shade of blonde highlights on brown hair, your dark hair will effortlessly embrace the golden blonde highlights, adding depth and luminosity for a stunning and harmonious look.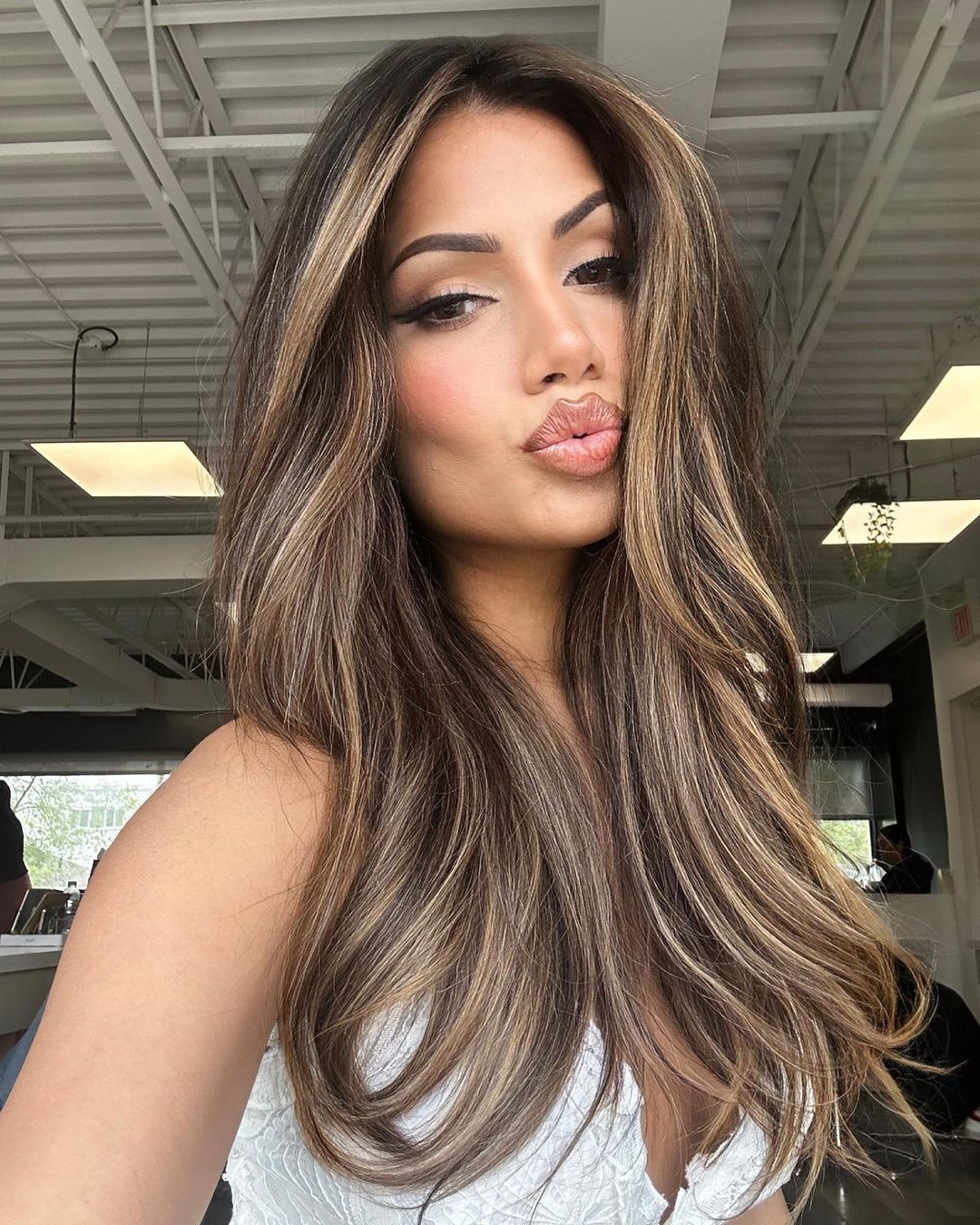 via @dvcolour
Chestnut Locks with Metallic Red Shade
Add a touch of drama to your warm chestnut brown hair through metallic red tones. Consider incorporating soft waves or curls to make the metallic rose gold highlights stand out. These textured styles catch the light, allowing the metallic highlights to sparkle and glisten, revealing the unique dimension of chestnut hair.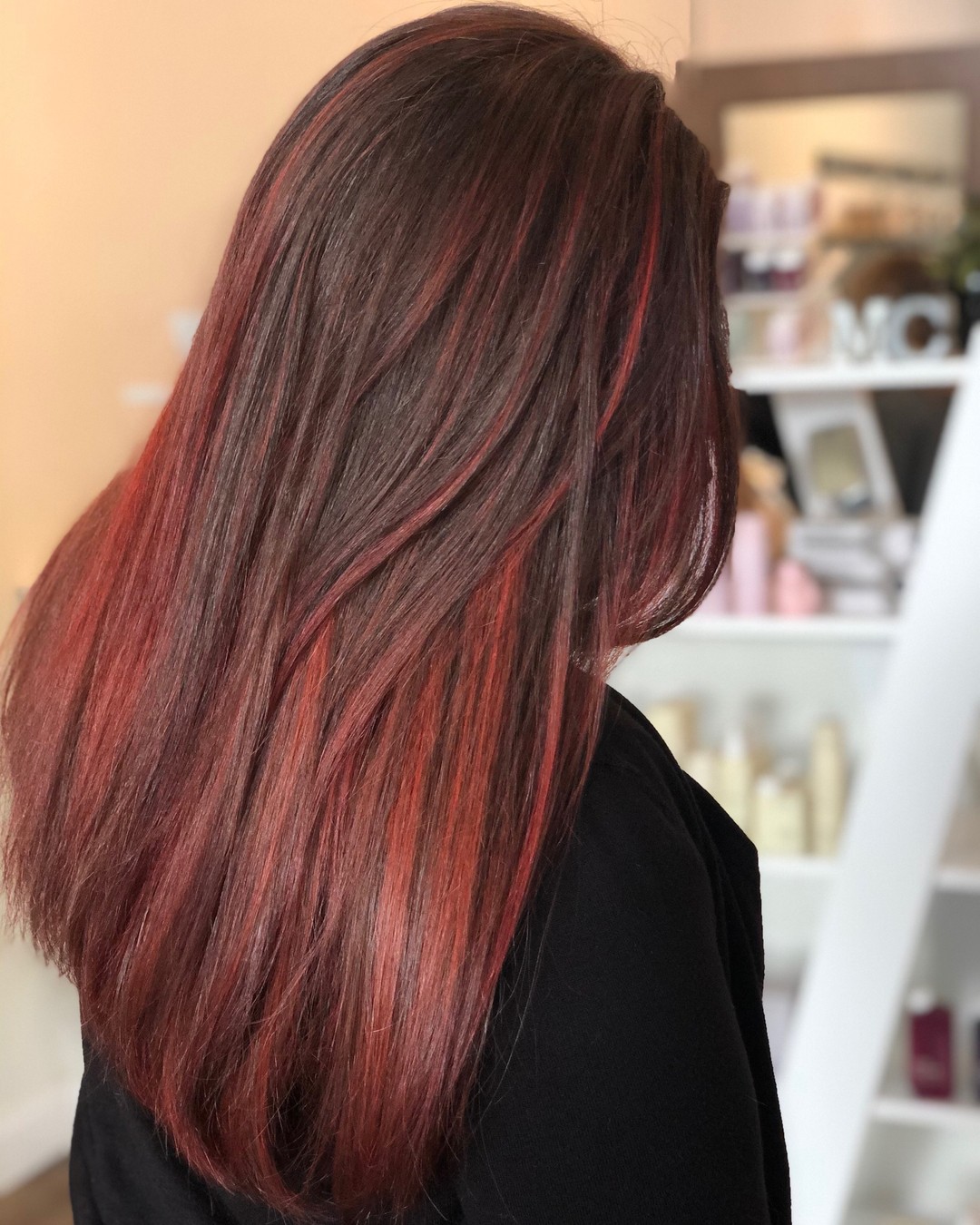 via @modacapellihair
Additionally, using hair products designed for color-treated hair can help maintain the liveliness and sheen of the metallic red shade, ensuring your chestnut locks shine with a unique and glamorous radiance.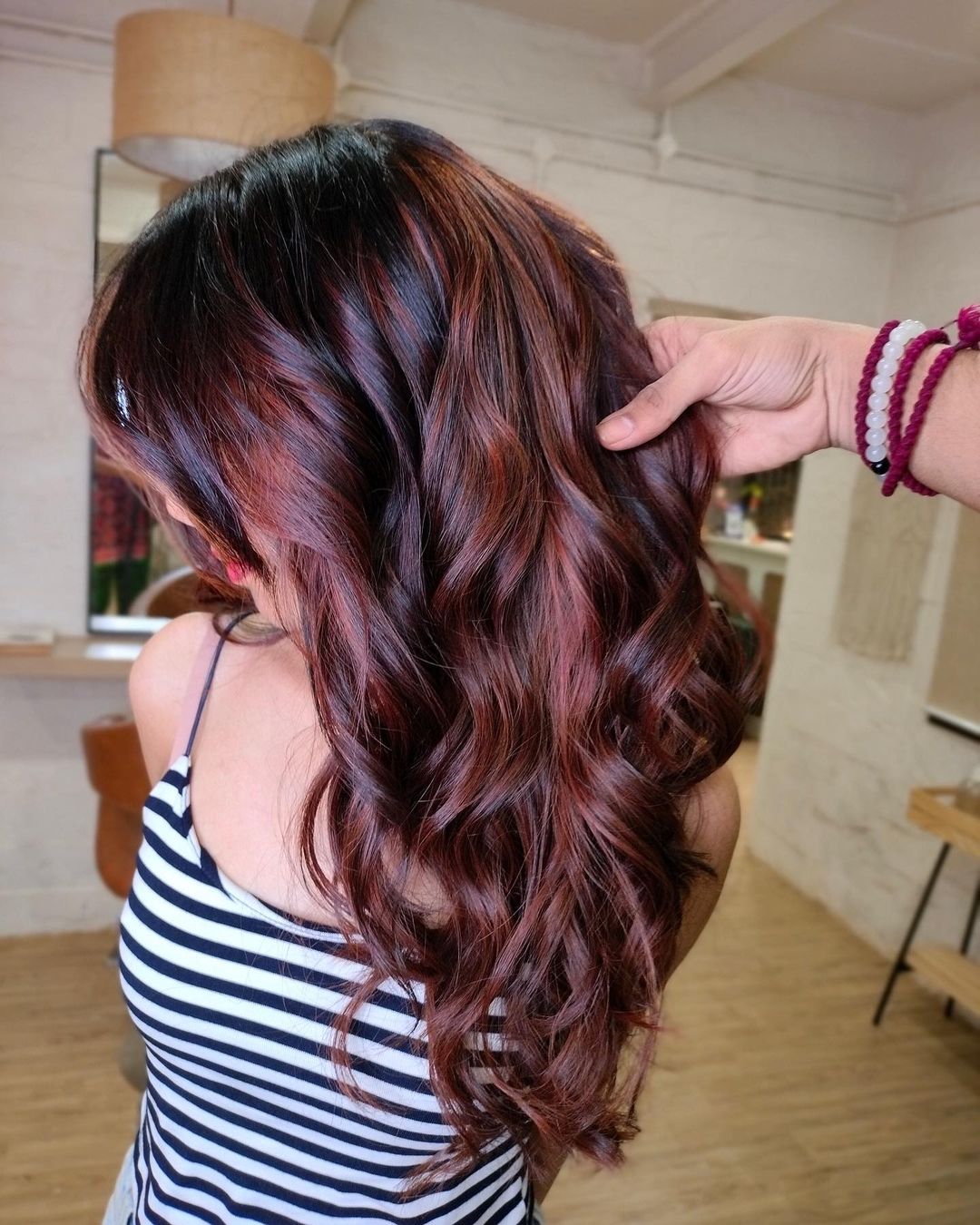 via @misfitsbynoopur
Inverted Bob with Reddish Brown Tones
Revitalize your hairstyle with a striking inverted bob color idea by infusing lush shades of chestnut brown hair with subtle red undertones. Shorter hairstyles, like the inverted bob, can indeed come to life with a boost of color. The play between the darker base and the chestnut hues adds depth and dimension, giving your bob a fresh and dynamic appeal. The rich shades of chestnut brown hair enliven your hairstyle, offering a chic and modern twist that perfectly complements the sharp angles of the inverted bob.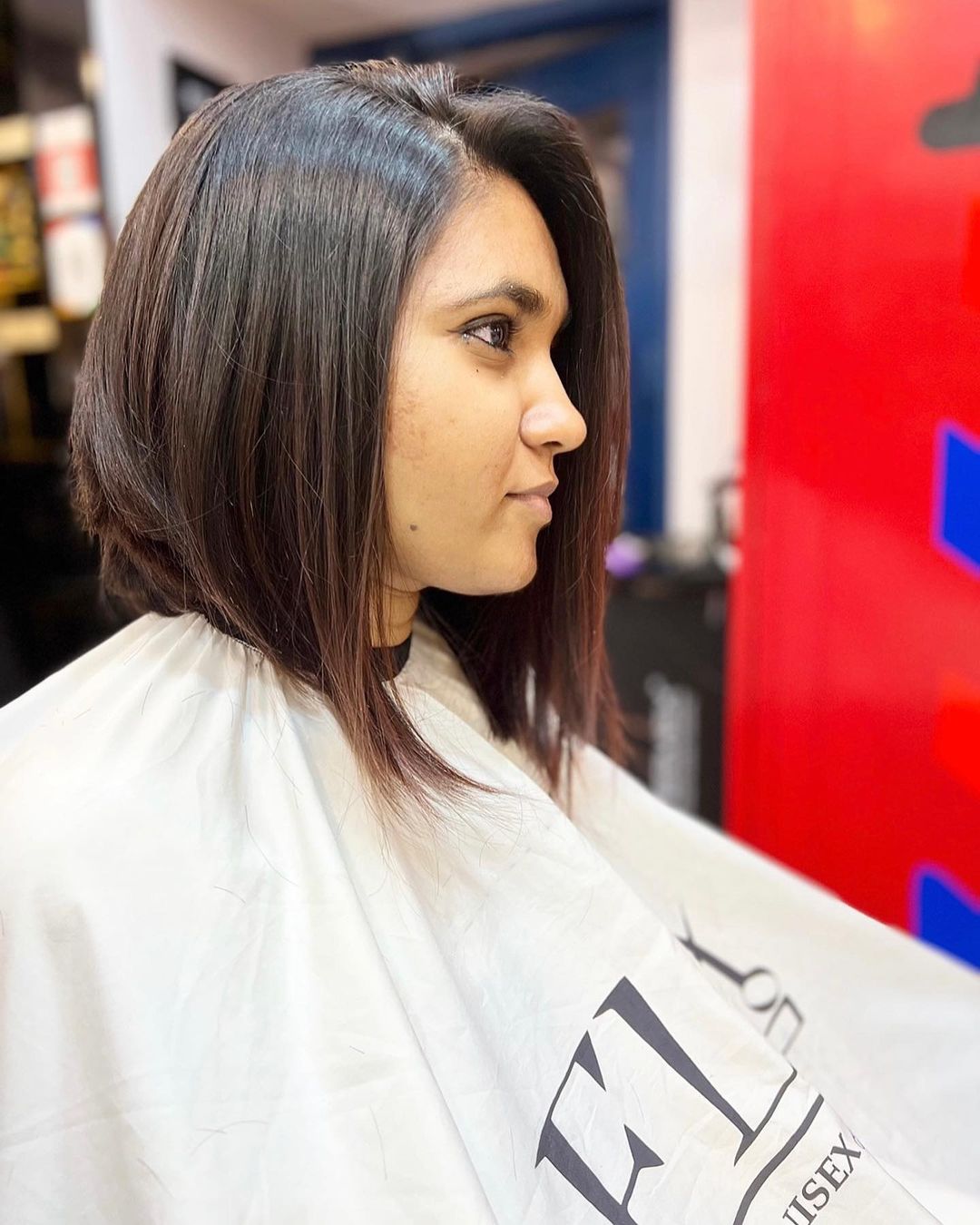 via @khan_mohsin7786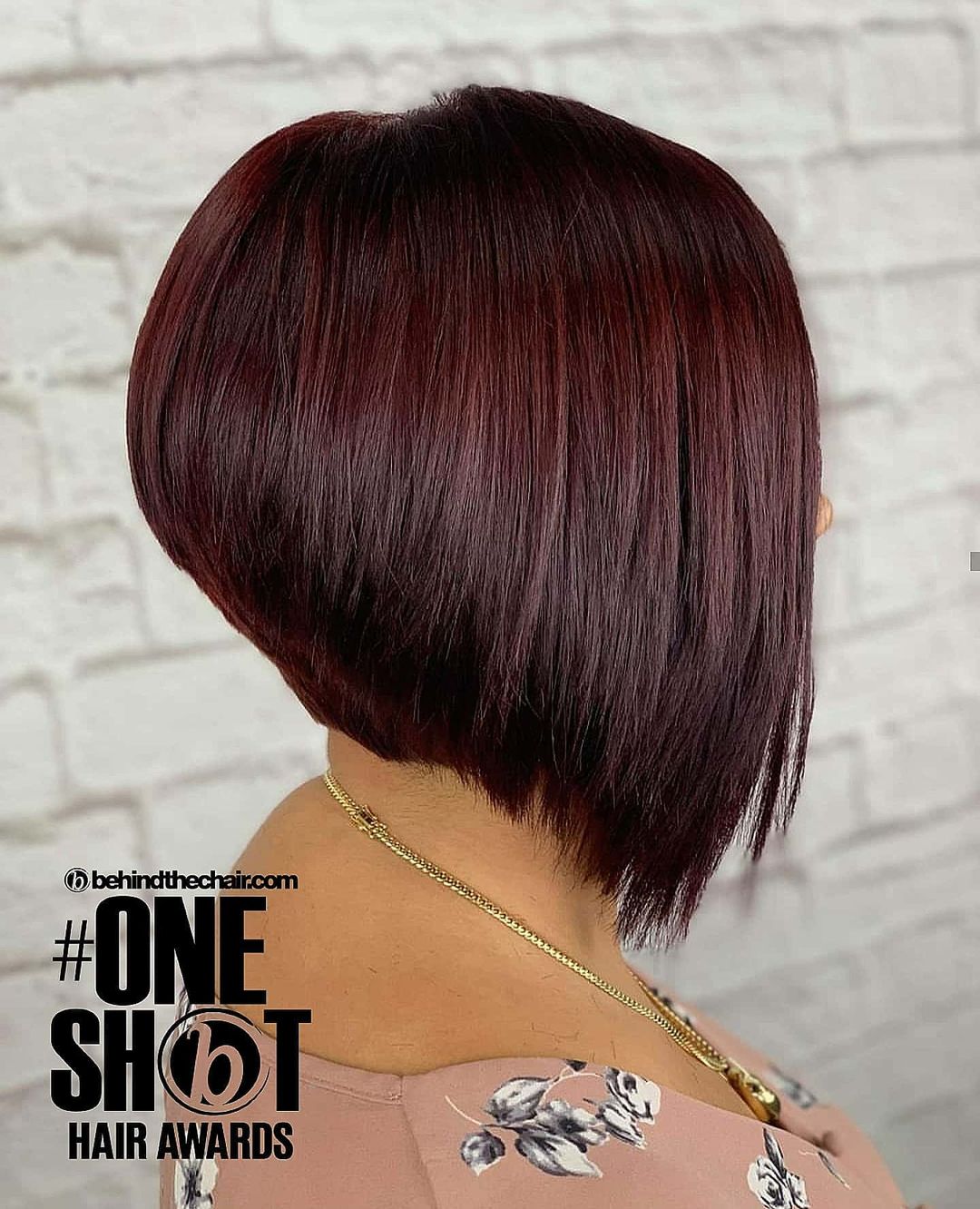 via @krys.cuts.hair
Flowy Chestnut Brown Ombre
Embrace a touch of effortless charm with a flowy chestnut ombre, where your locks seamlessly transition to enchanting chestnut brown ends.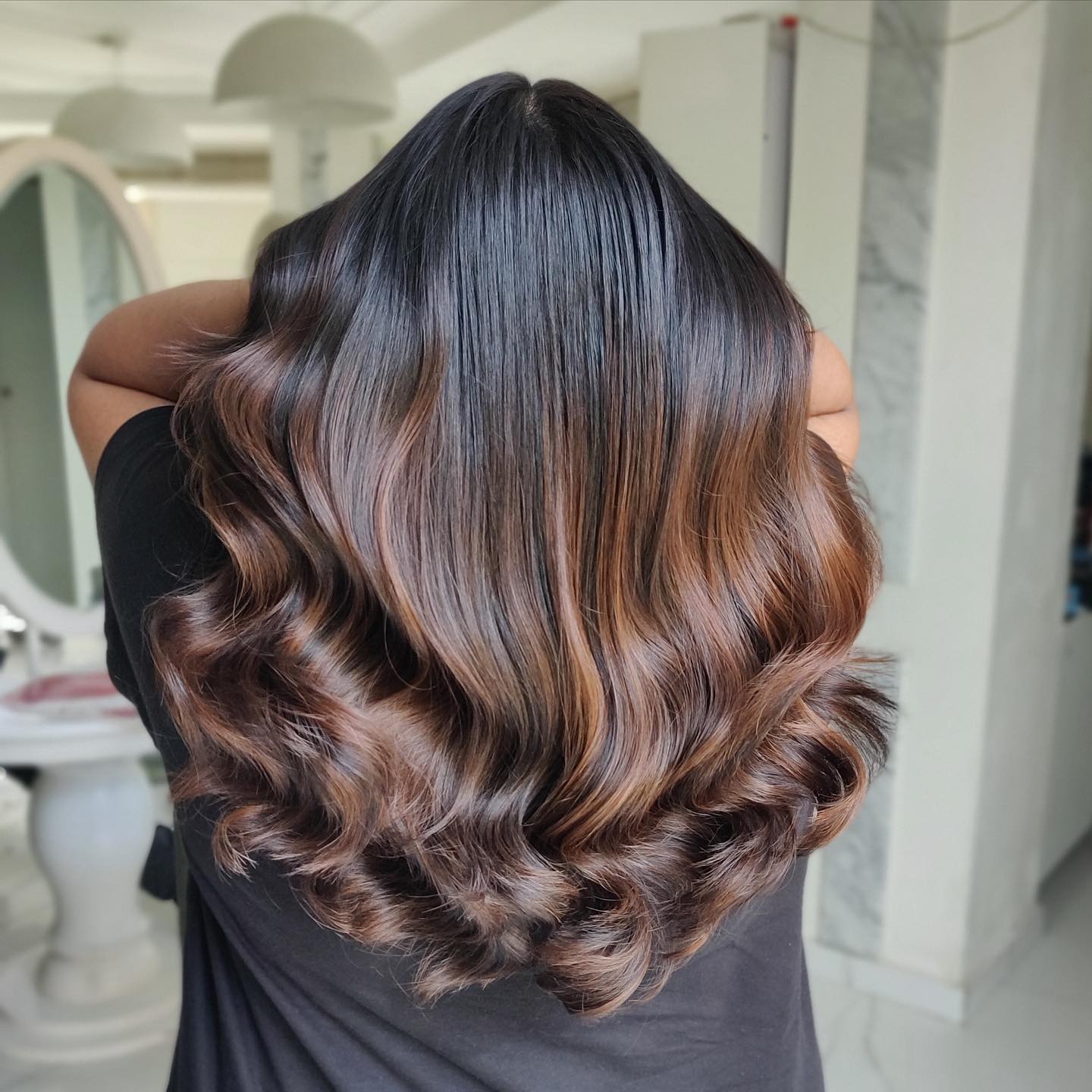 This eye-catching chestnut brown ombre adds a stylish flair and offers a low-maintenance option.
This gradual color shift creates a natural and sun-kissed effect, allowing darker roots to blend softly with the rich chestnut hair color. The beauty of this look lies in its simplicity and the way it grows gracefully, giving you a stunning hairstyle that's chic and wonderfully adaptable.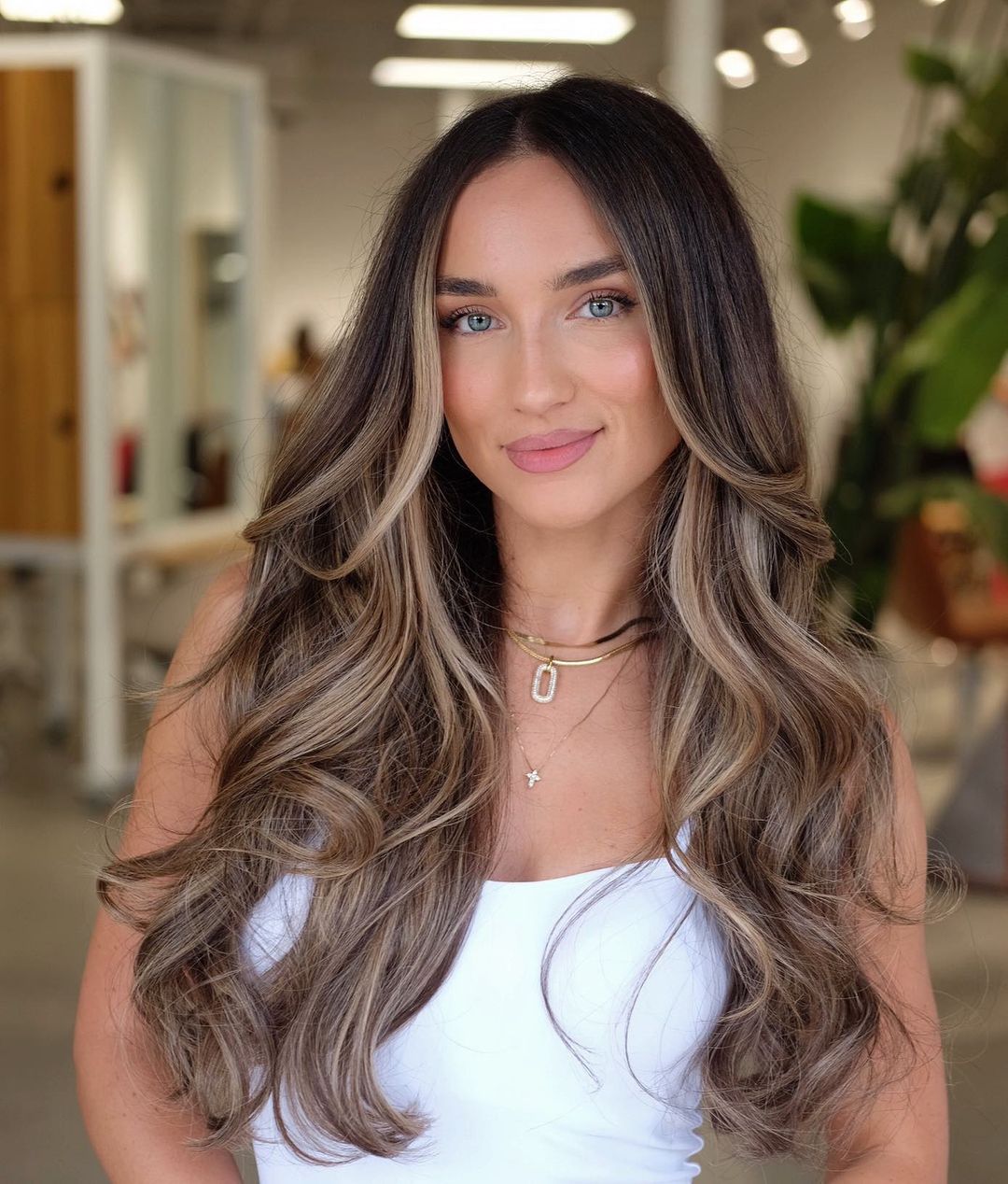 Honey Chestnut Brown Hair
If you want to elevate your chestnut hair, consider adding honey hues to your dark chestnut brown hair, achieved through the artful technique of brown balayage. This medium chestnut brown hair is transformed into a warm and inviting honey chestnut hair color that adds a touch of sunlit radiance.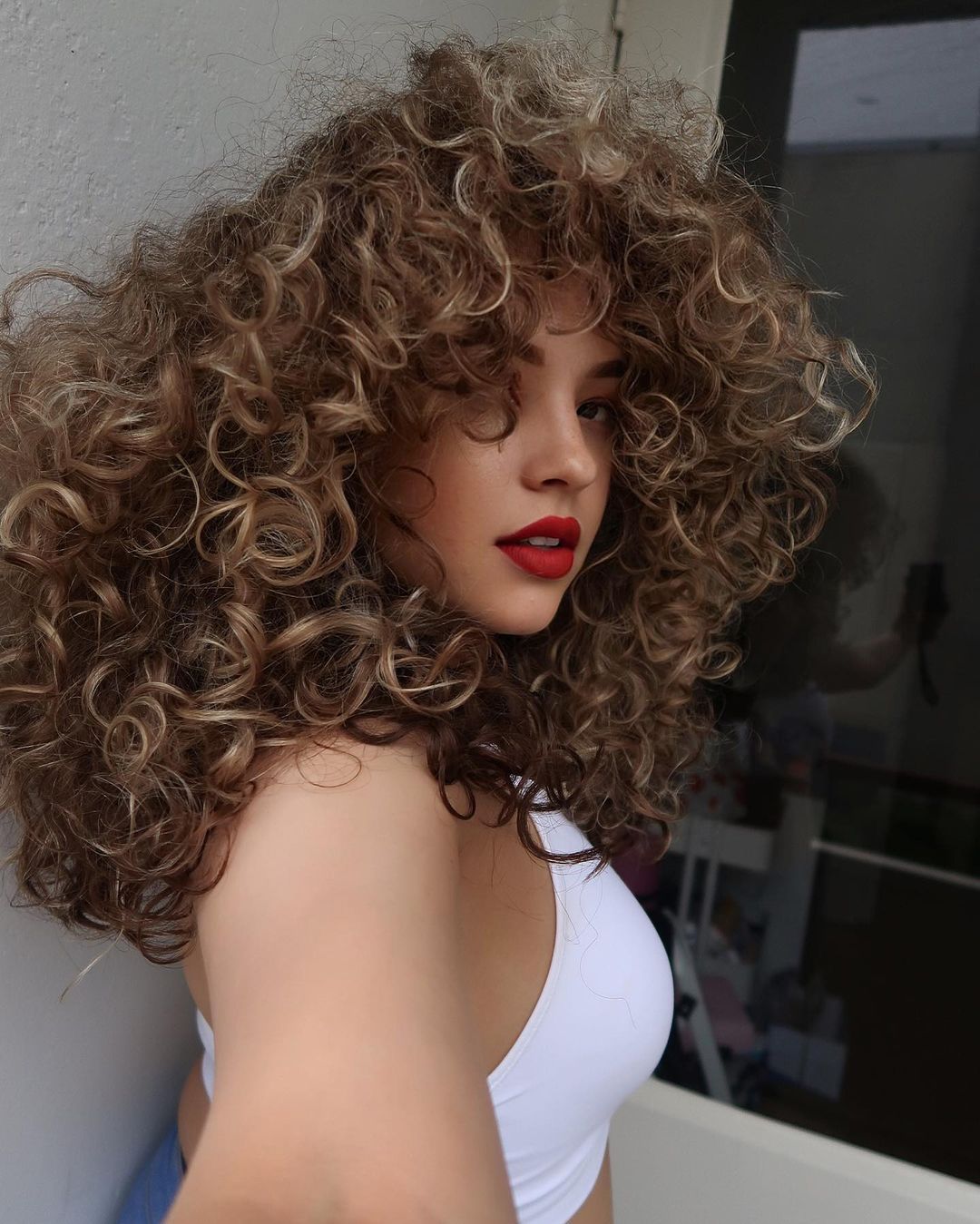 What's remarkable about this light chestnut brown shade is its versatility across various hair textures. Whether you have sleek and straight strands or embrace your natural curls, the lighter shade of honey chestnut seamlessly adapts, offering a soft and luminous effect that beautifully enhances your unique hair texture.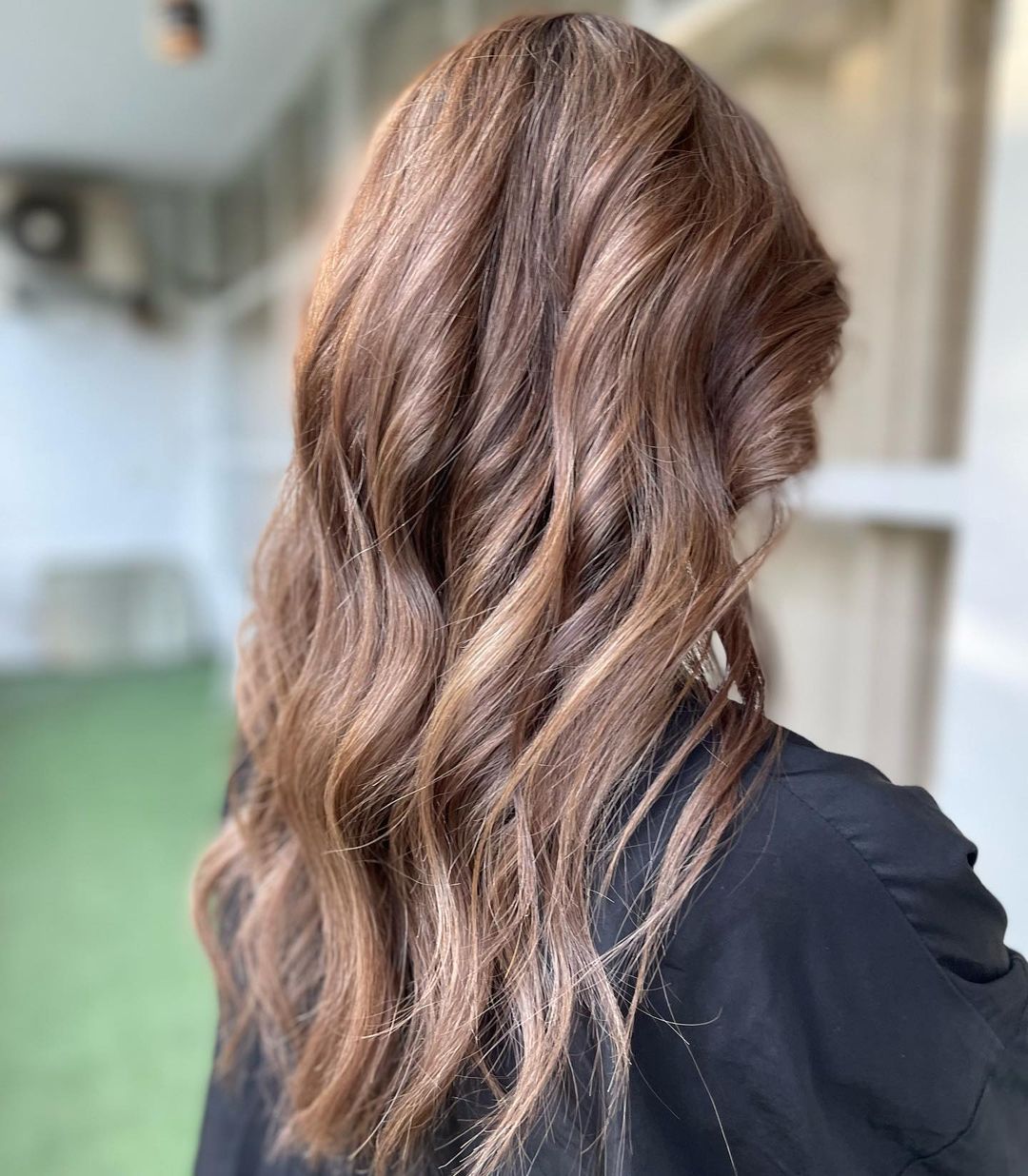 Chestnut Brown Highlights on Black Hair
Embrace the fusion of contrast and warmth with chestnut brown highlights on black hair, a captivating addition to your black hair color ideas. The play between the dark hair and the light chestnut highlights creates a dynamic and flashy effect. These light chestnut brown hues delicately weave into the dark shade, adding depth and dimension to your locks.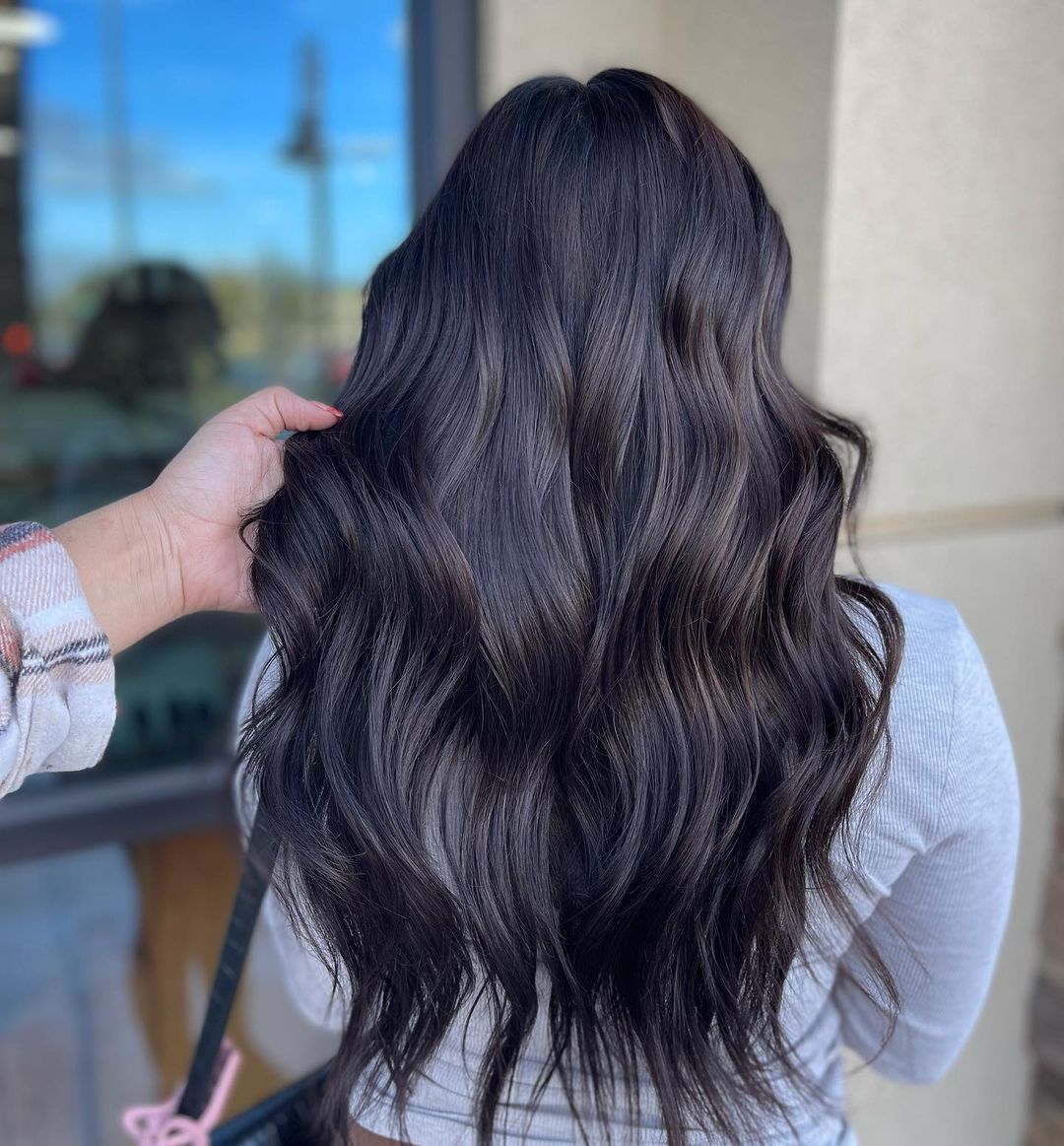 via @lynaaxbeauty
When choosing the perfect shade of golden brown hues on black hair, consider opting for one that harmonizes with your skin tone to create an ideal balance. Most skin tones rock warm hair colors, so don't hesitate to check with your stylist about trying out chestnut brown highlights that might suit you perfectly! The secret lies in selecting a shade that is not too stark against your black hair, ensuring a seamless integration that enhances your natural beauty.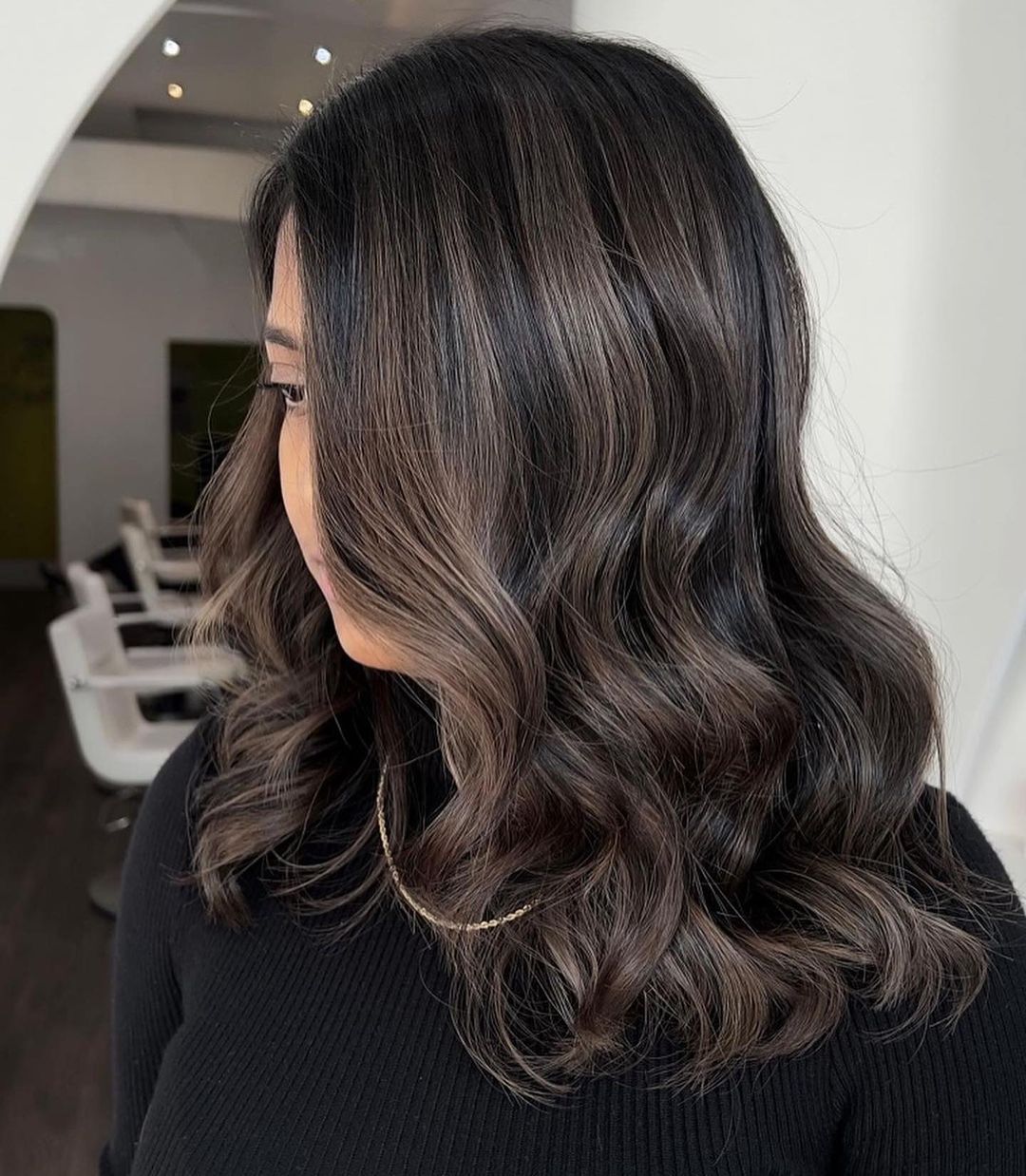 via @poshstudiony
Brunette Hair with Strawberry Blonde Highlights
Discover the striking blend of contrasts with brunette hair adorned by delicate strawberry blonde highlights. This unique blend introduces the warmth of red hair hues to your dark chestnut brown hair, creating a distinctive look. Adding more of those stand-out highlights and giving them a little more frequency will allow you to enjoy more variation, even within the same color scheme.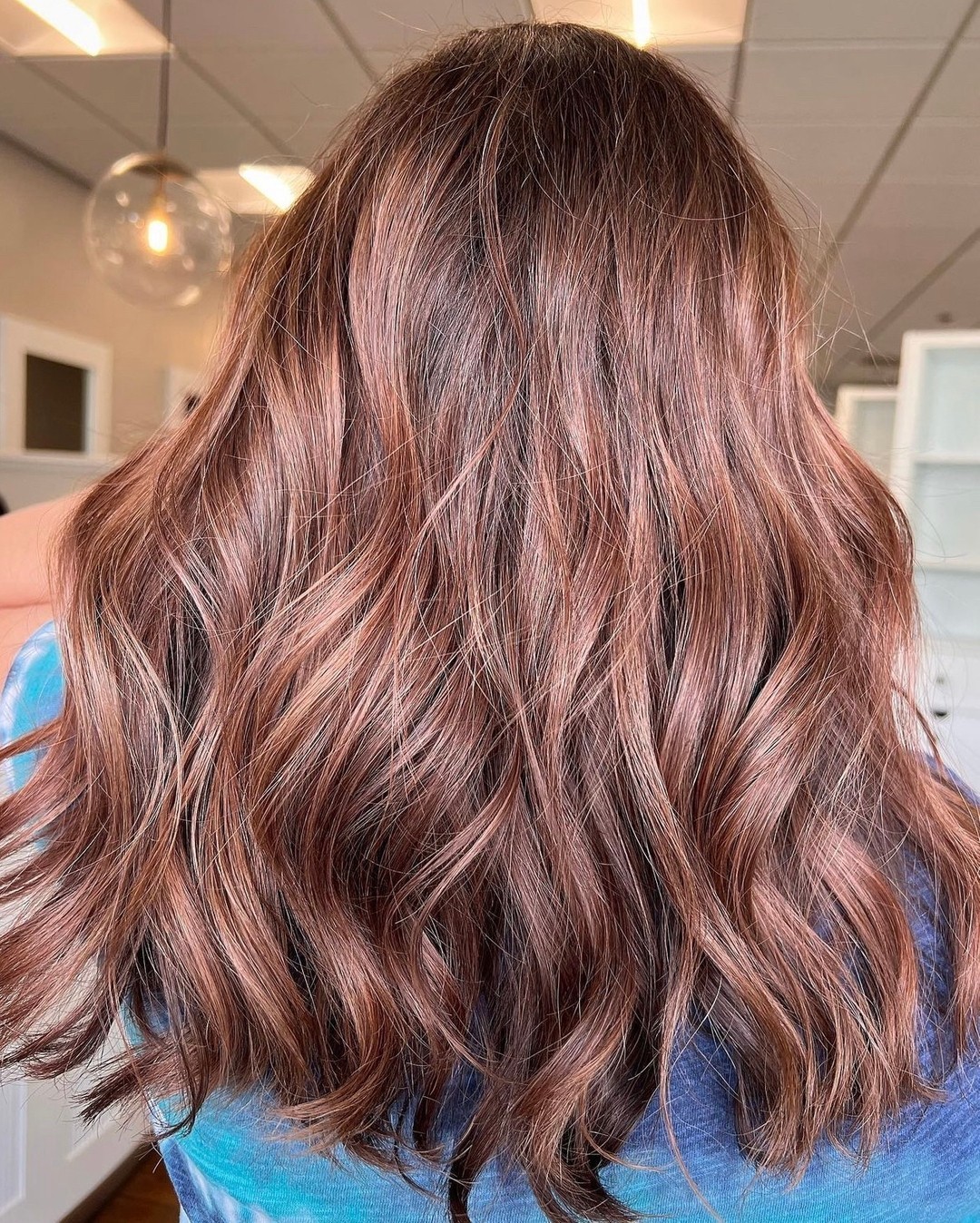 via @whipsalon
Achieving this striking combination requires careful attention to ensure your locks remain healthy and bouncy. Opt for professional colorists specializing in gentle techniques like balayage, which minimize damage. Regular deep conditioning treatments and sulfate-free hair products are key to maintaining the integrity of your chestnut shade on dark brown hair while enjoying the dazzling contrast of brunette hair with sweet highlights.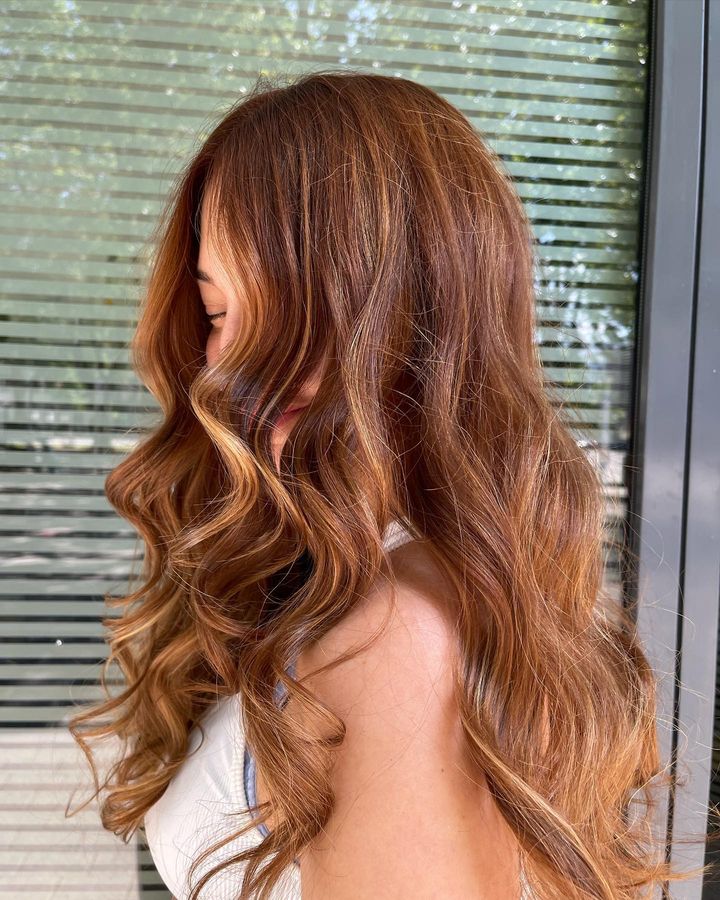 FAQ
What skin tone suits chestnut brown hair?
Chestnut brown hair is wonderfully versatile and can complement various skin tones. It works particularly well with warm and neutral undertones, as chestnut hair's rich, earthy tones harmonize with these complexions. However, cool undertones can pull off chestnut brown hair color, especially when the shade is chosen thoughtfully.
Collaborating with a professional stylist can help you select the right undertones and intensity of chestnut brown that flatter your skin tone best. Remember, personal preference plays a role, too – so if you're drawn to chestnut brown, there's a good chance you'll find a shade that beautifully enhances your unique complexion.