Copper hair color is the ideal option for girls looking for a stunning, modern hair color that is not too distinct from a conventional shade of red.
Warm hair colors look best during fall and winter rather than blonde or pastel hues. Additionally, you might love copper hair dye if you need more confidence in wearing magenta or hot pink hair shades. It would help if you focused on your skin tone to get the best copper hair dye.
What Color is Copper in Hair?
Copper hair color is a low-intensity red color featuring golden undertones similar to bronze and gold. Due to the base tones of yellow, orange, and gold, the copper shades are warmer versions of red hues.
Copper Red Hair Color To Add Warmth to Your Complexion
This red copper hair color is one of the best choices for people who don't have much free time for routine salon touch-ups. The natural redhead assures low upkeep.
Get a short, wavy hairstyle and add loose waves with a wide-barreled curling iron or foam rollers for a gentle, romantic look. Be ready for greater attention if you choose bolder, hotter copper tones.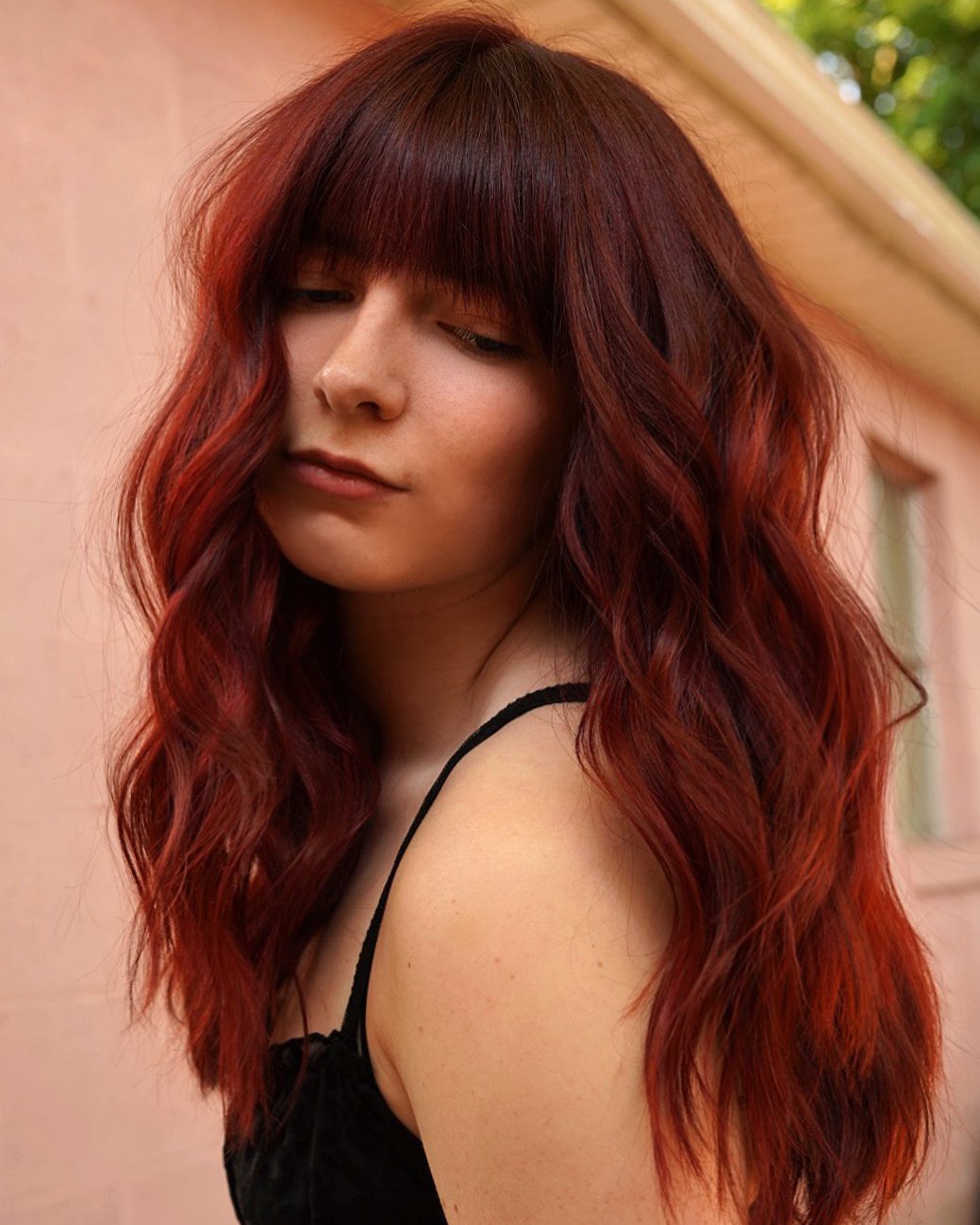 via @memmieyo
Copper Brown Hair Color Gives Sensational Vibes
To get an ombre fade while retaining your original brown hair color:
Use copper hair coloring, particularly a brown shade of ginger color.
Start at the top and use an intense copper color to achieve a cascading ombre look in your hair.
Go for long and warm curls for a much more appealing look.
Style it in long, beachy waves to give your hair even more structure and bounce in this deep ginger hair color.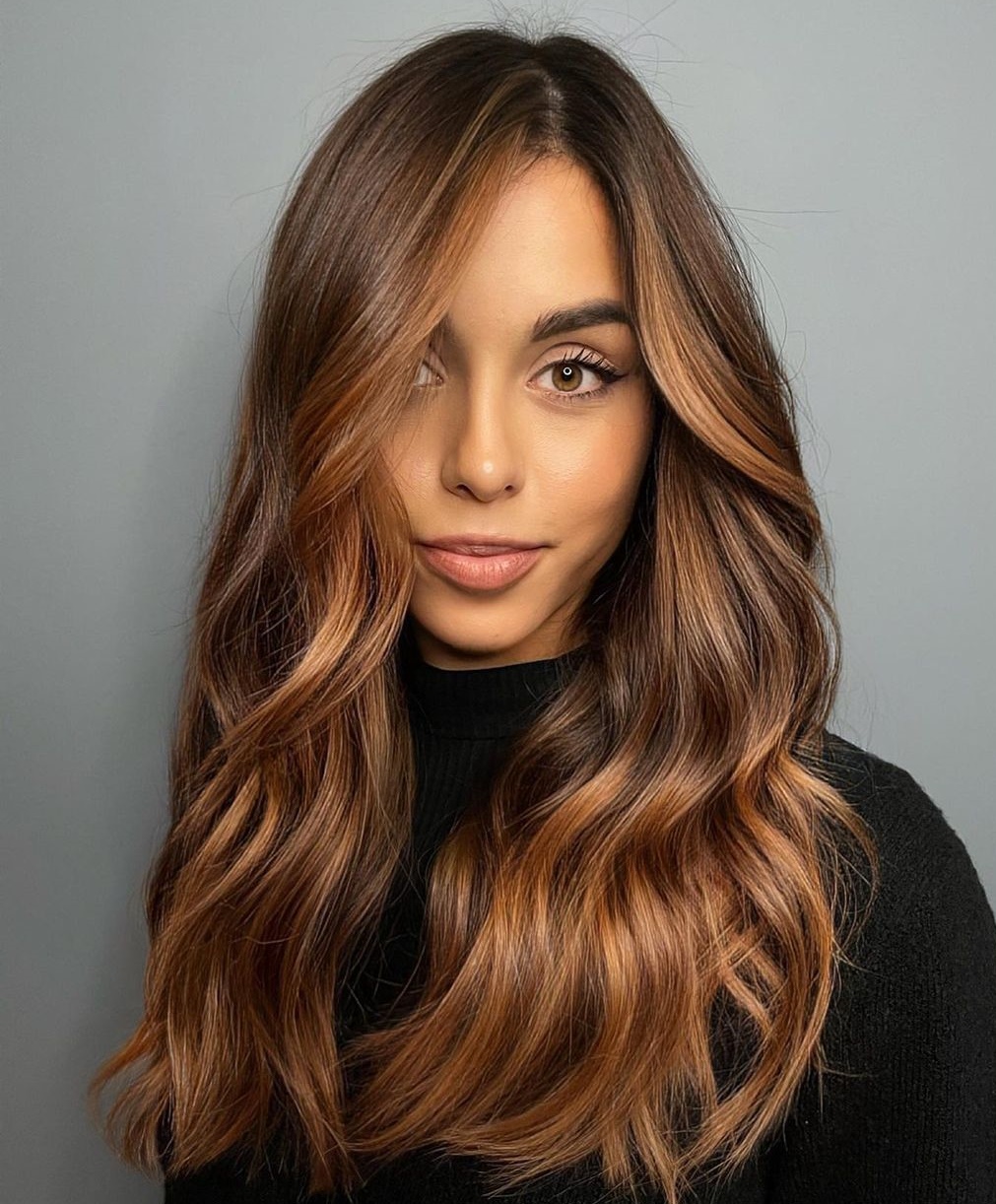 via @hairbyoguz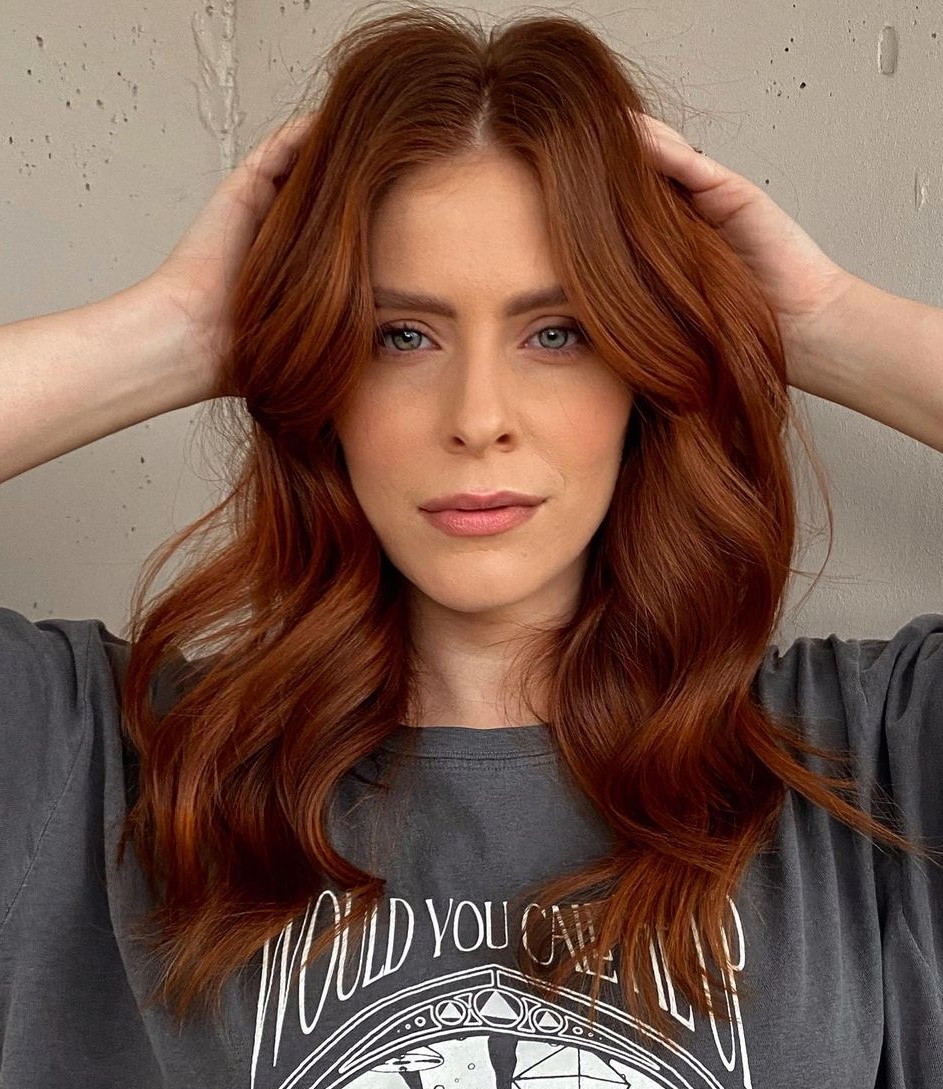 via @chrisweberhair
Go for Copper Orange Hair To Instantly Boost Your Appearance
Even though this fierce and bright copper hair requires a lot of upkeep, bold girls with fair complexion should take the chance to conquer it. It is a vibrant tone for fair skin, and these lighter copper pieces become highly popular during the colder months.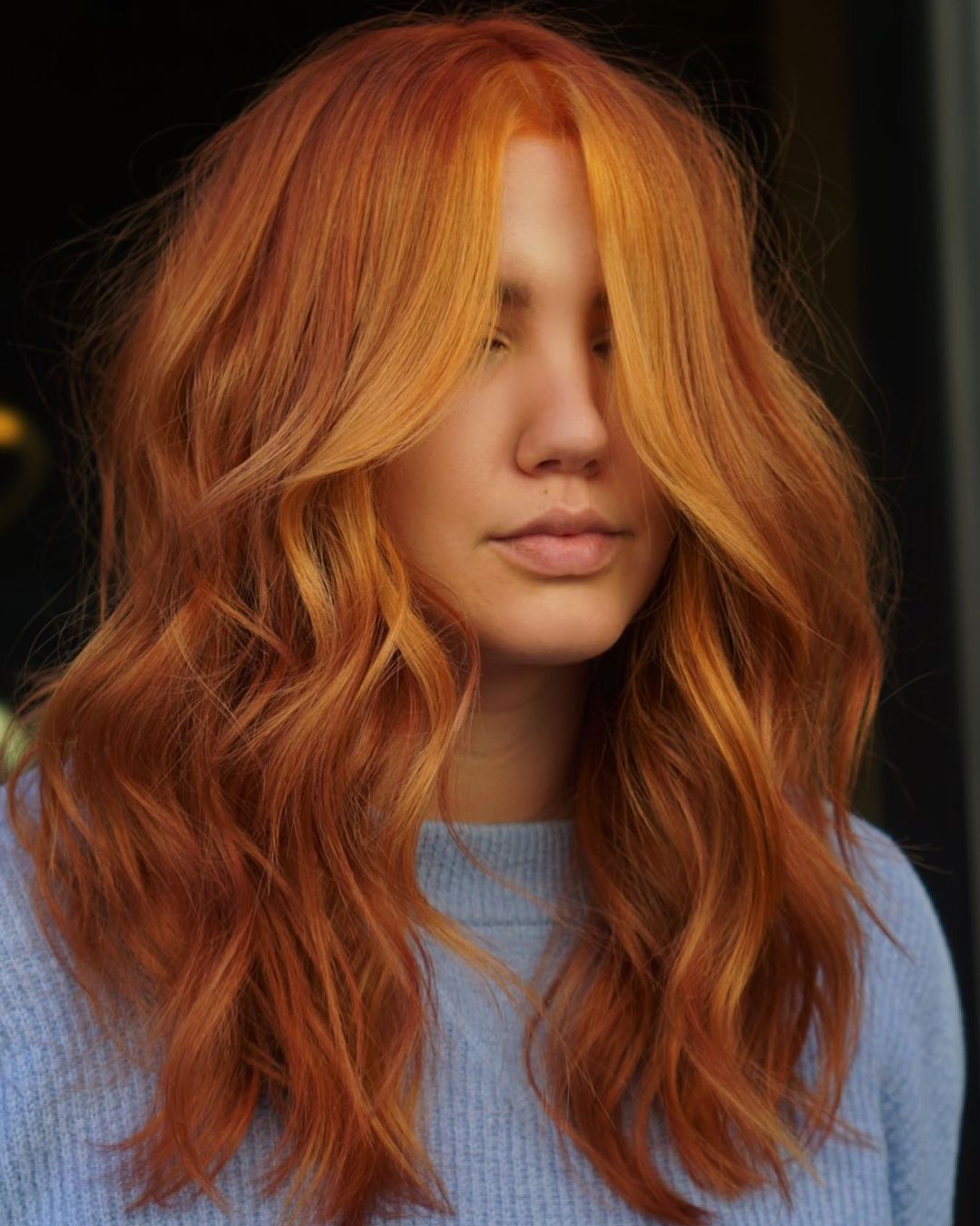 via @hairhecker
This lovely, subdued red hue is not going out of fashion anytime. Long, seductive beach waves can boost your appearance, making you look like a mermaid princess.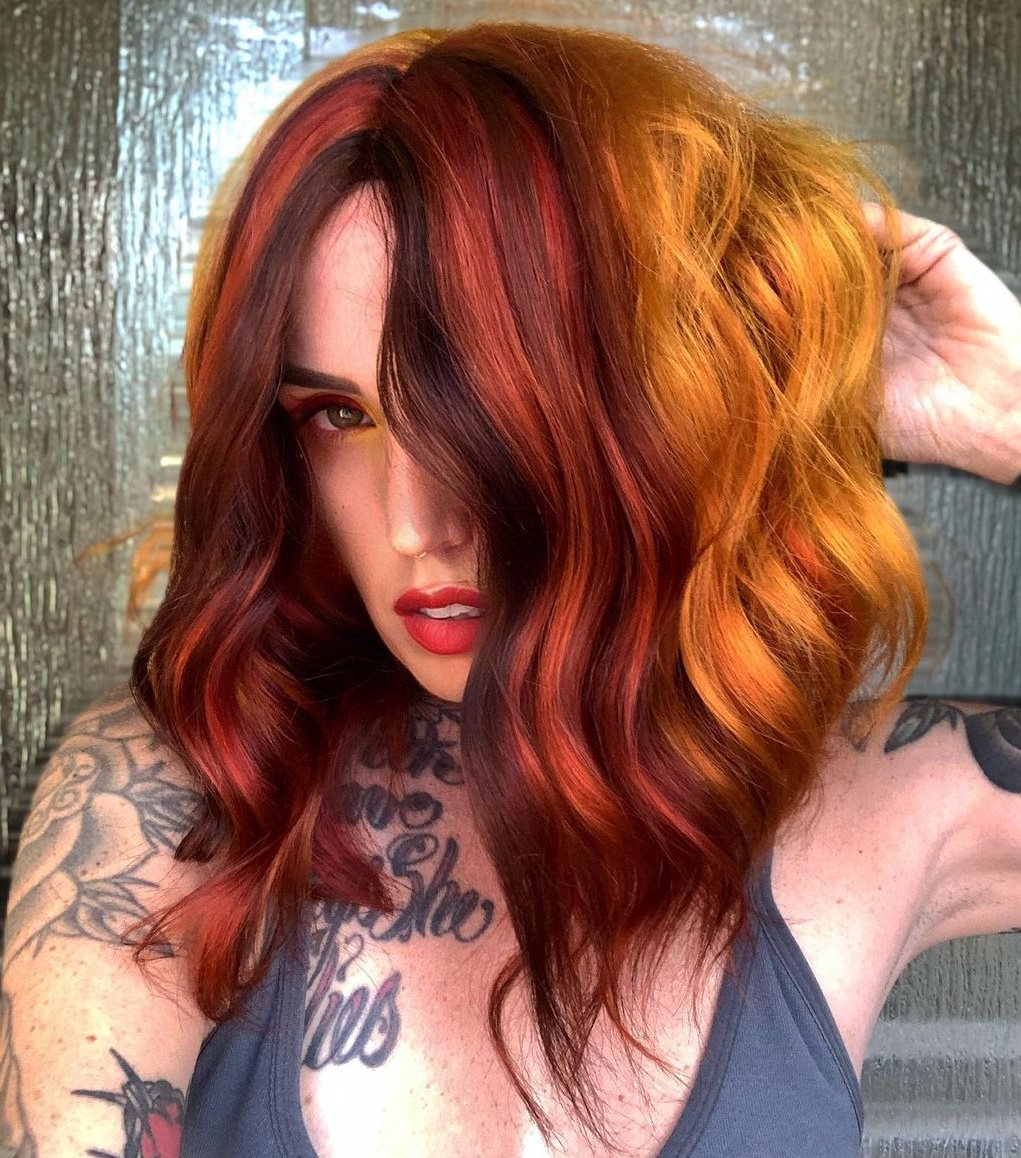 via @msnataliejean
Dark Copper Hair Color For a Glam Personality
Dark copper hair dyes, especially deep red, look amazing on medium skin tones. The combination of dark copper red with naturally dark brown hair looks luxurious and seductive.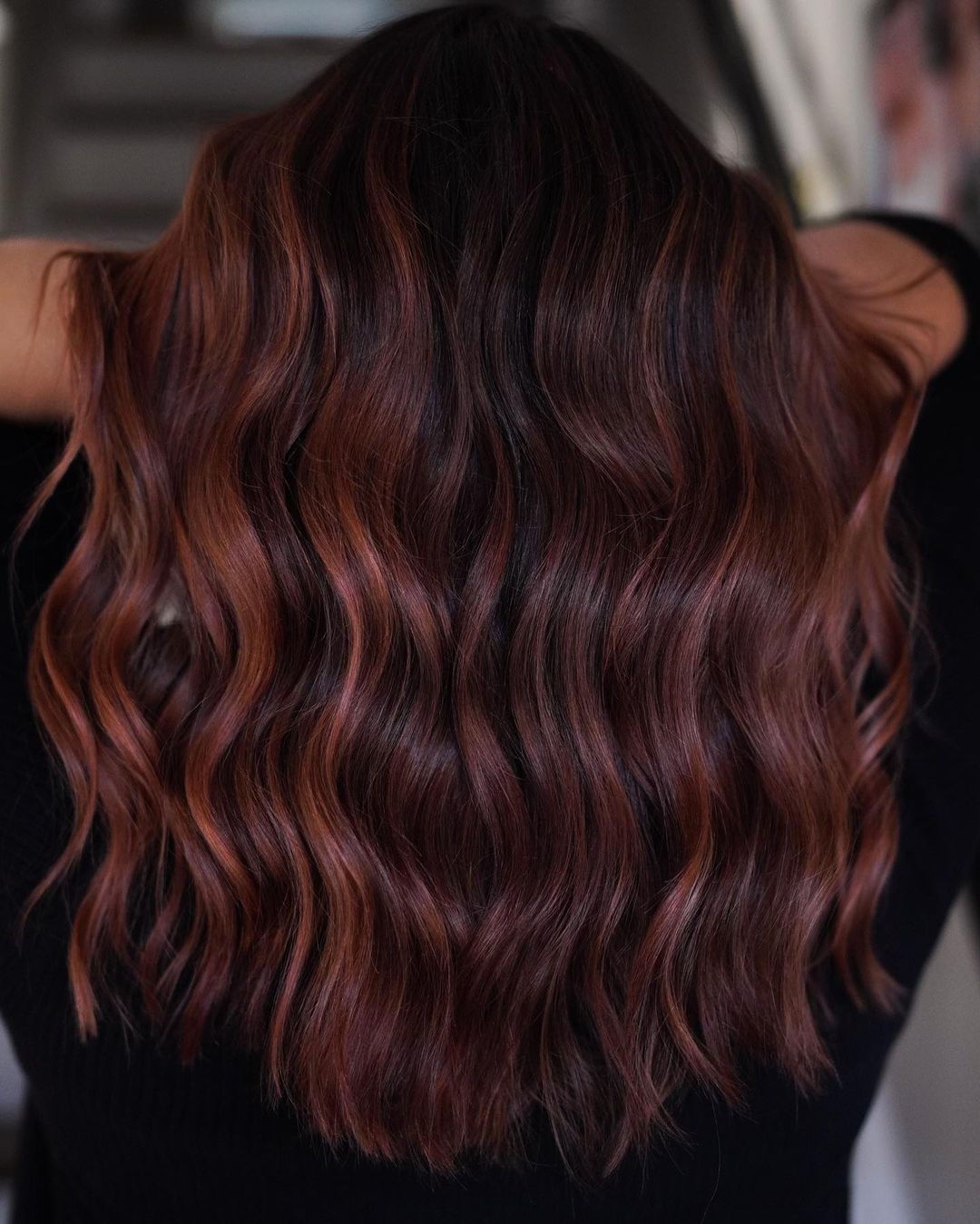 via @colorsbykylie
Curl your hair in a pinup style to create a classic, glam and elegant appearance.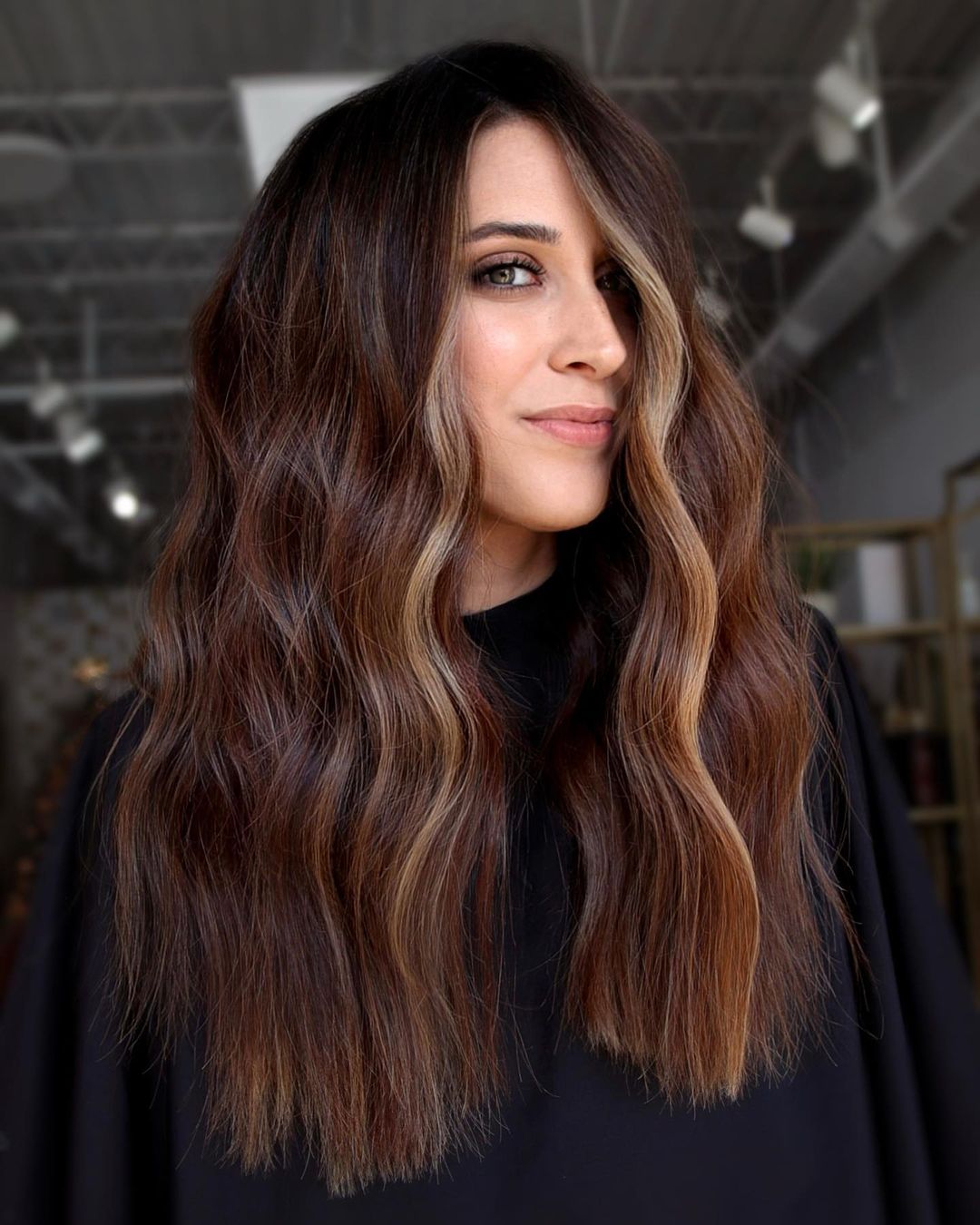 via @abbeykhair
Light Copper Hair Will Make You Shine
The golden copper hair color is an effortlessly classic style, a vivid, warm shade with yellow undertones. Combining blonde hair with copper highlights will take no time to get compliments. Flaunt your new look in straight or curly light copper hair.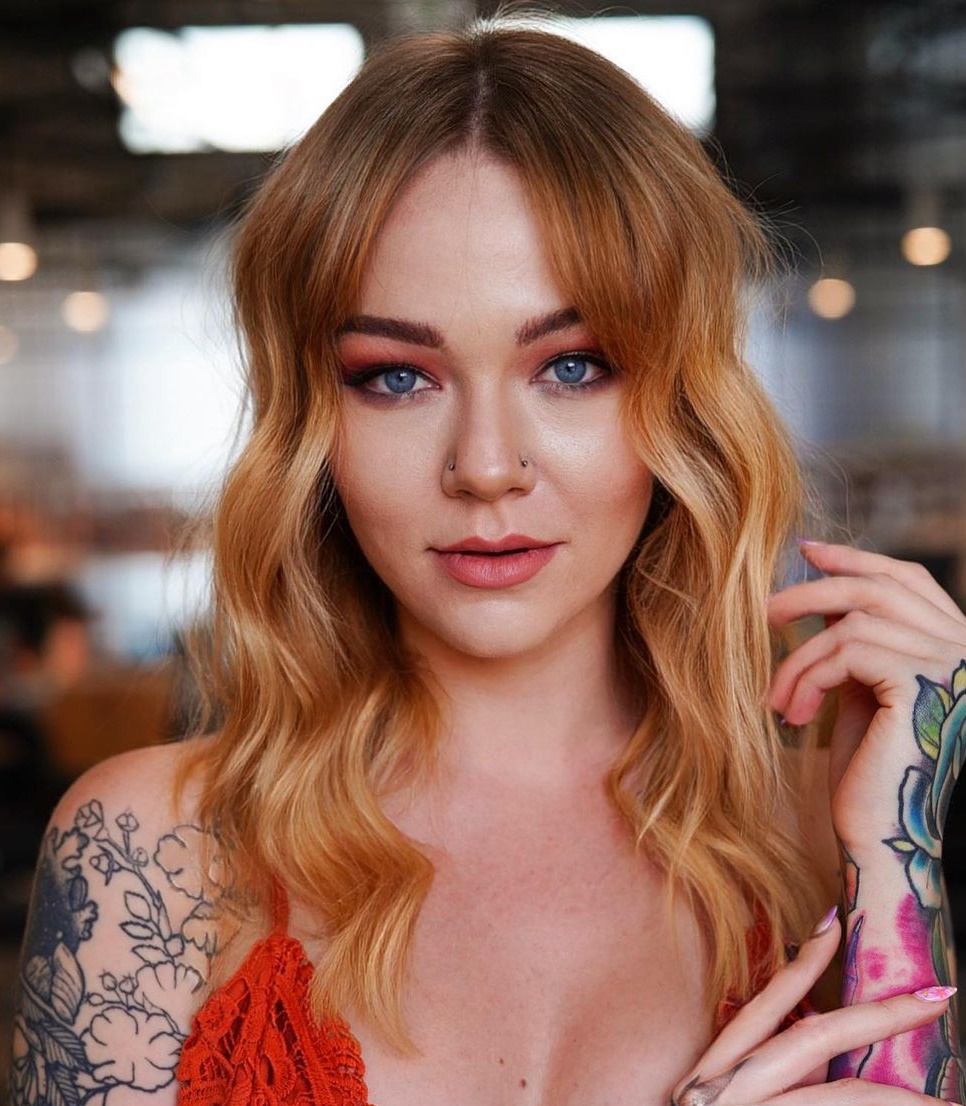 via @sami.hair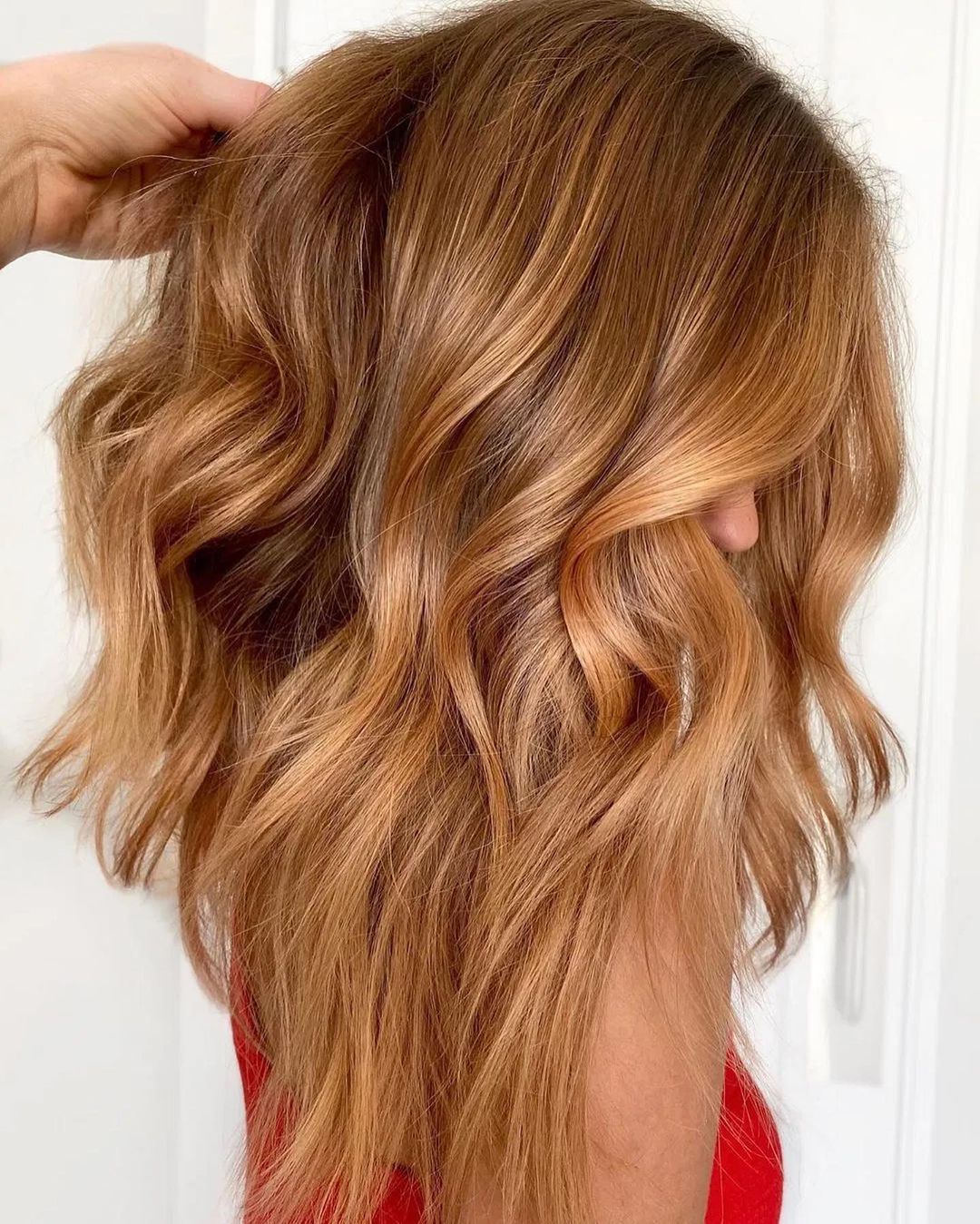 via @maeipaint
Ginger Copper Hair Will Help You Achieve A Statement Look
The ginger-red hair will look stunning if your skin tone is fair. With lighter shades of copper and rich brown tones, it is on the cool side. Style your hair in long, beachy waves to give this soft copper hair color even more depth and movement.
via @guy_tang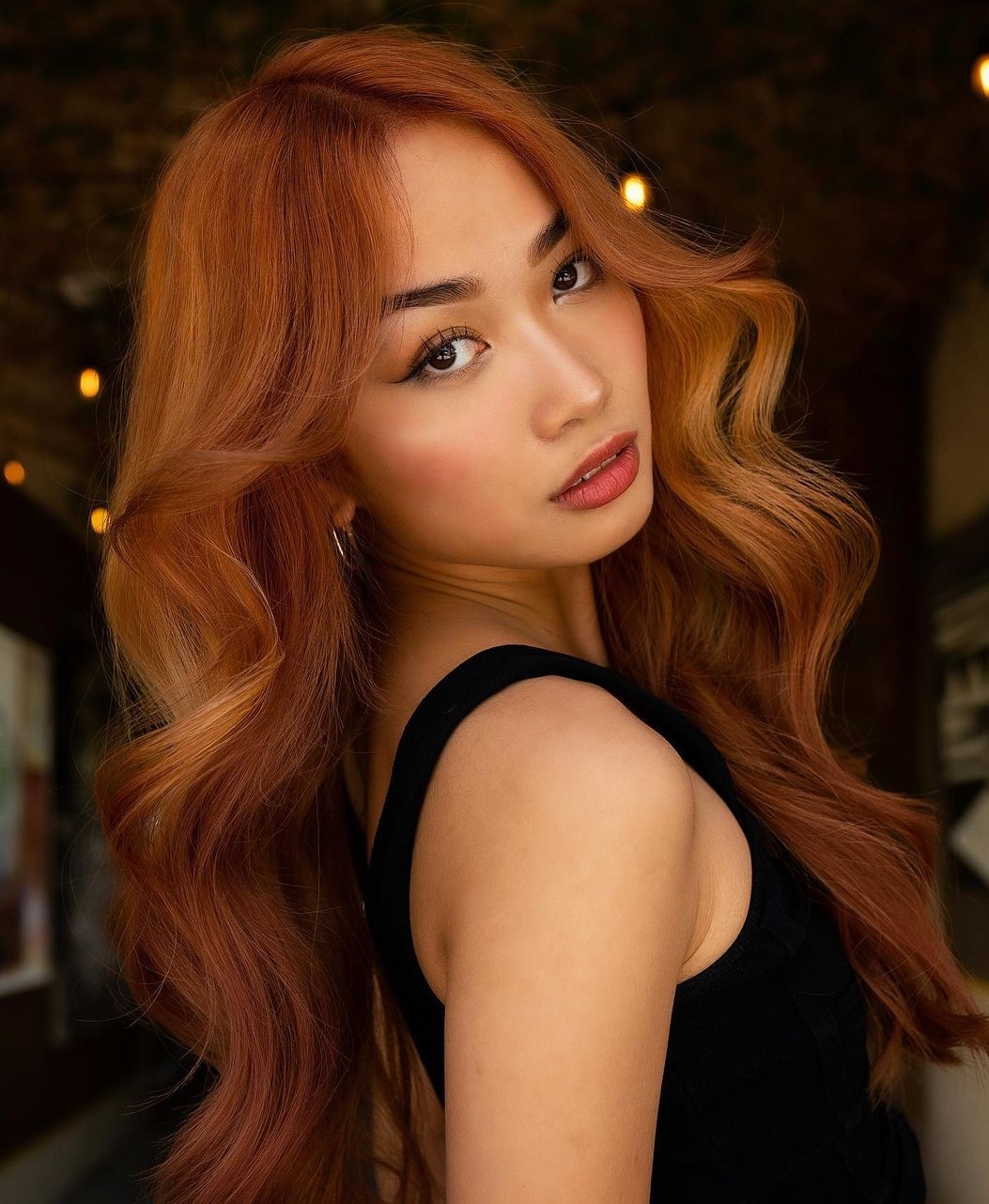 Copper Mahogany Hair Adds a Dazzling Effect To Your Personality
Copper mahogany retains your natural hair color without increasing the number of white hairs because it does not use hydrogen peroxide to achieve its effects.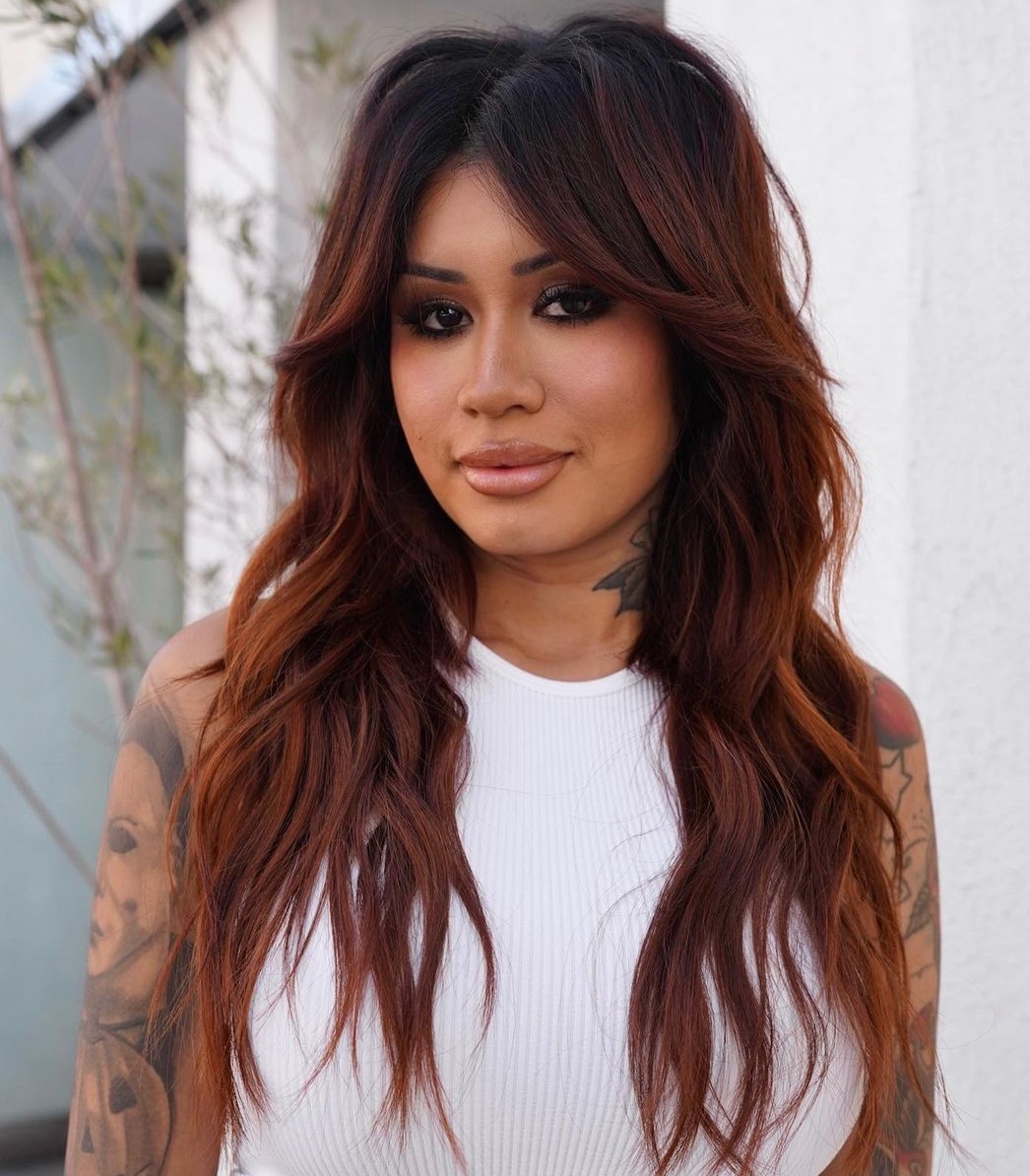 via @yukistylist
Natural dark copper hair gives you the perfect hairstyle for any occasion. To choose which copper hue best suits you, try copper mahogany lowlights. No matter how you style your pixie cut, make sure you enjoy it. This is a fantastic opportunity to try out various looks and styles.
Burnt Orange Copper Hair Will Give You an Electrifying Look
Rusty or burnt orange hair is also in these days. According to hair stylists, it is one of the best copper hair colors.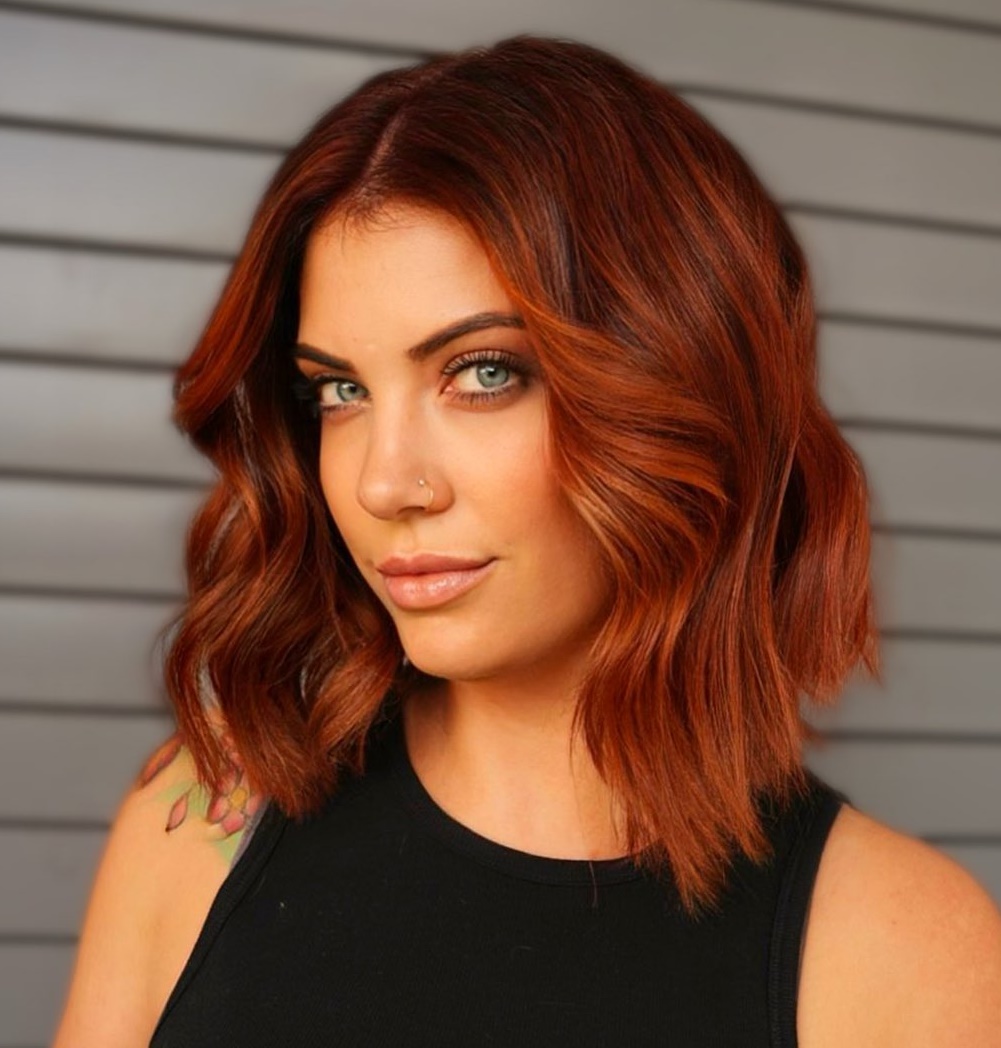 The rusty tone of copper hair is ideal for fall since it has a chilly copper undertone and a lively ginger undertone.
With olive skin tones and brightly colored eyes, it looks like the finest version. You will feel and look like a gorgeous princess with long, seductive beach waves with burnt orange highlights.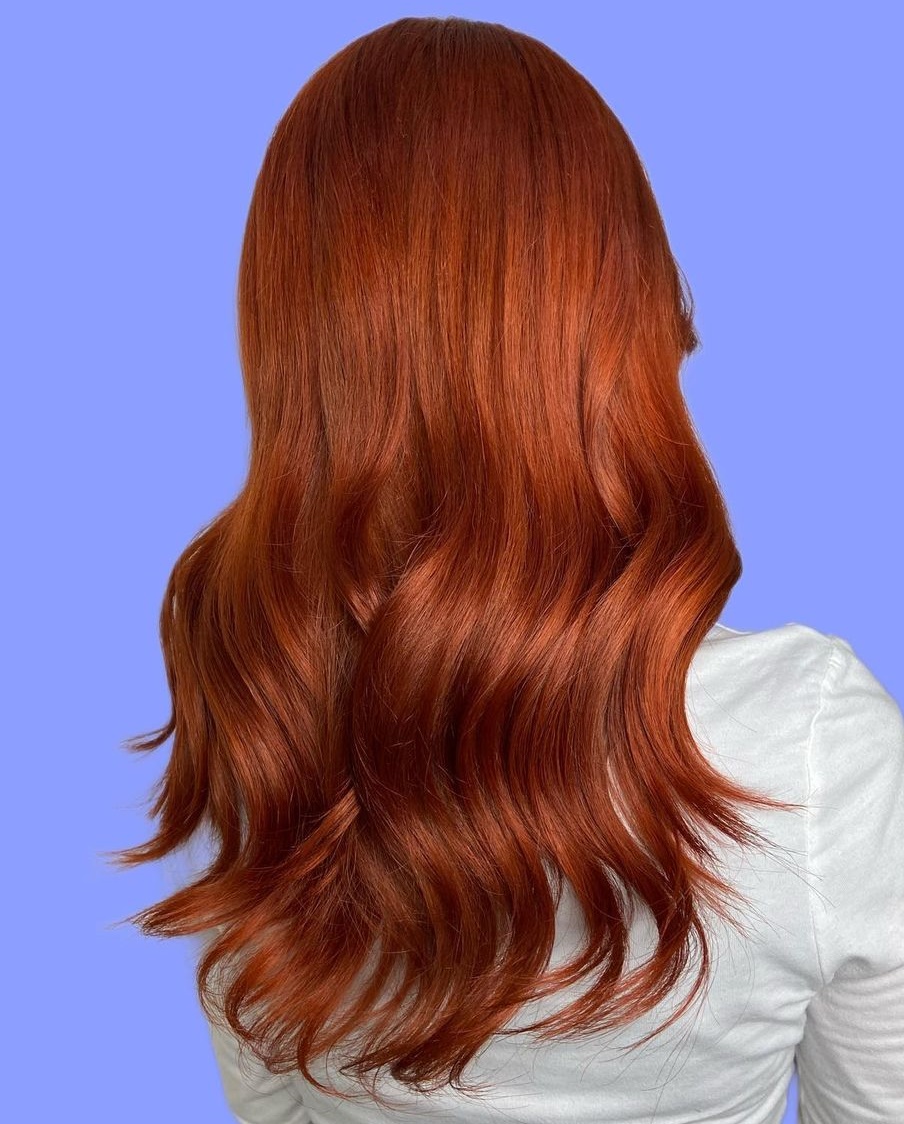 via @mistikahair
Pumpkin Spice Copper Hair is for All – From Fair to Dark Skin Tones
"Pumpkin spice" is a warm brown hair color tone with reddish and copper undertones that mimic autumn leaves. The nice thing about this hair color is that it suits any skin tone owing to the variations in depth and tone of the hair color. You can customize it to achieve your desired hair shade. You can use this tip.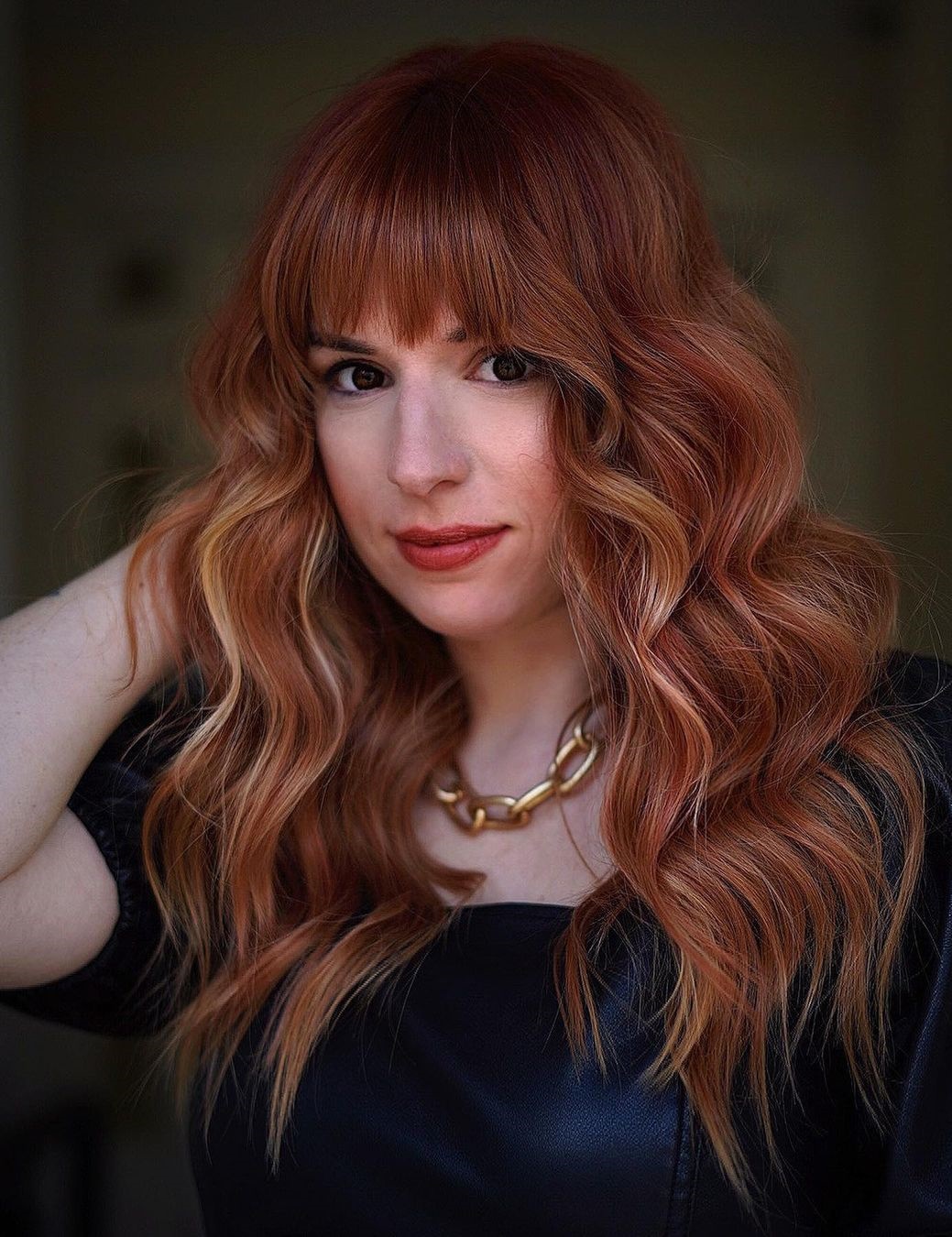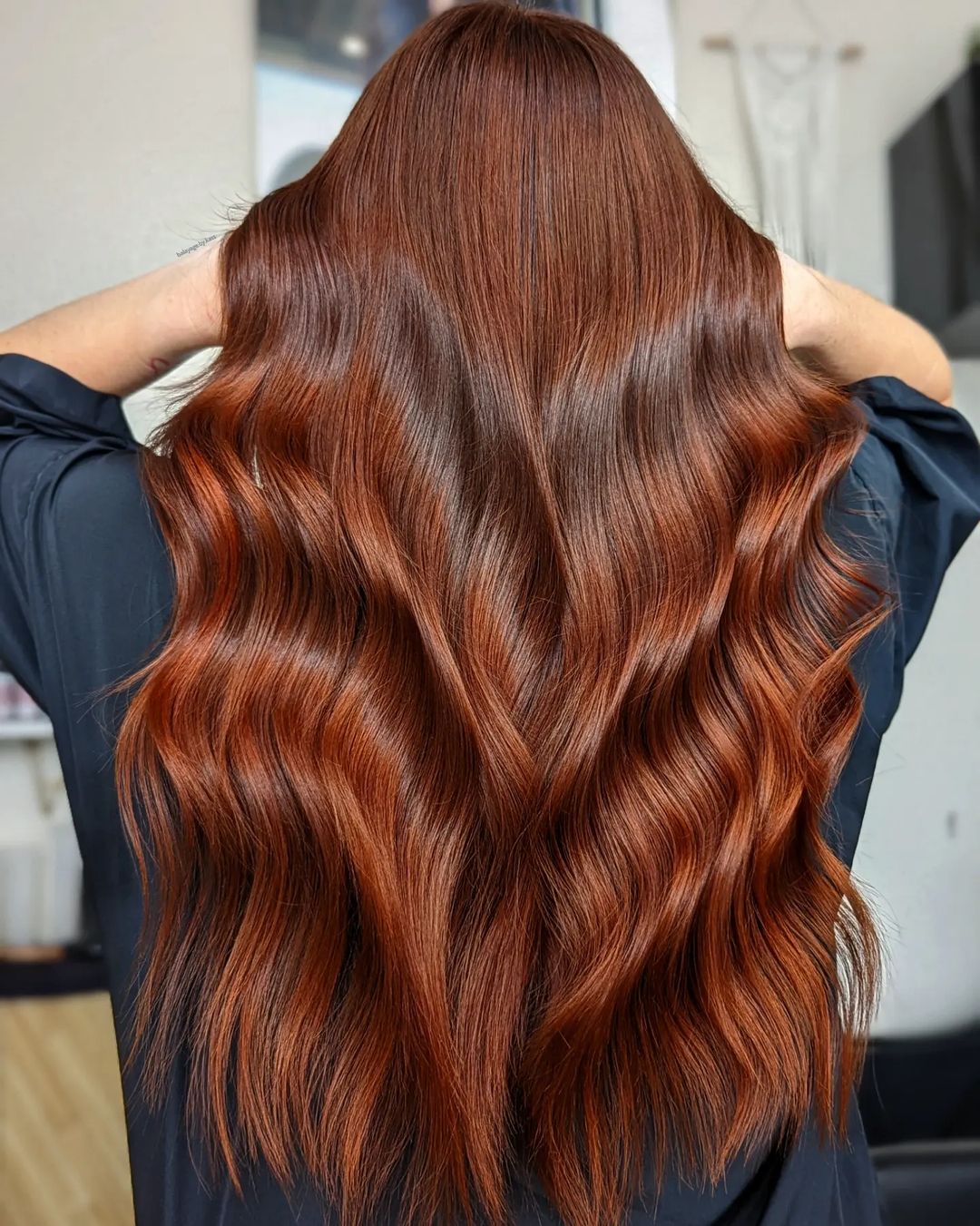 Copper Blonde Hair To Look Flattering
Copper blonde is one of the best shades of blonde hair to show off. Healthy hair is necessary to achieve a vivid color style that would look best on long hair for a less abrupt changeover.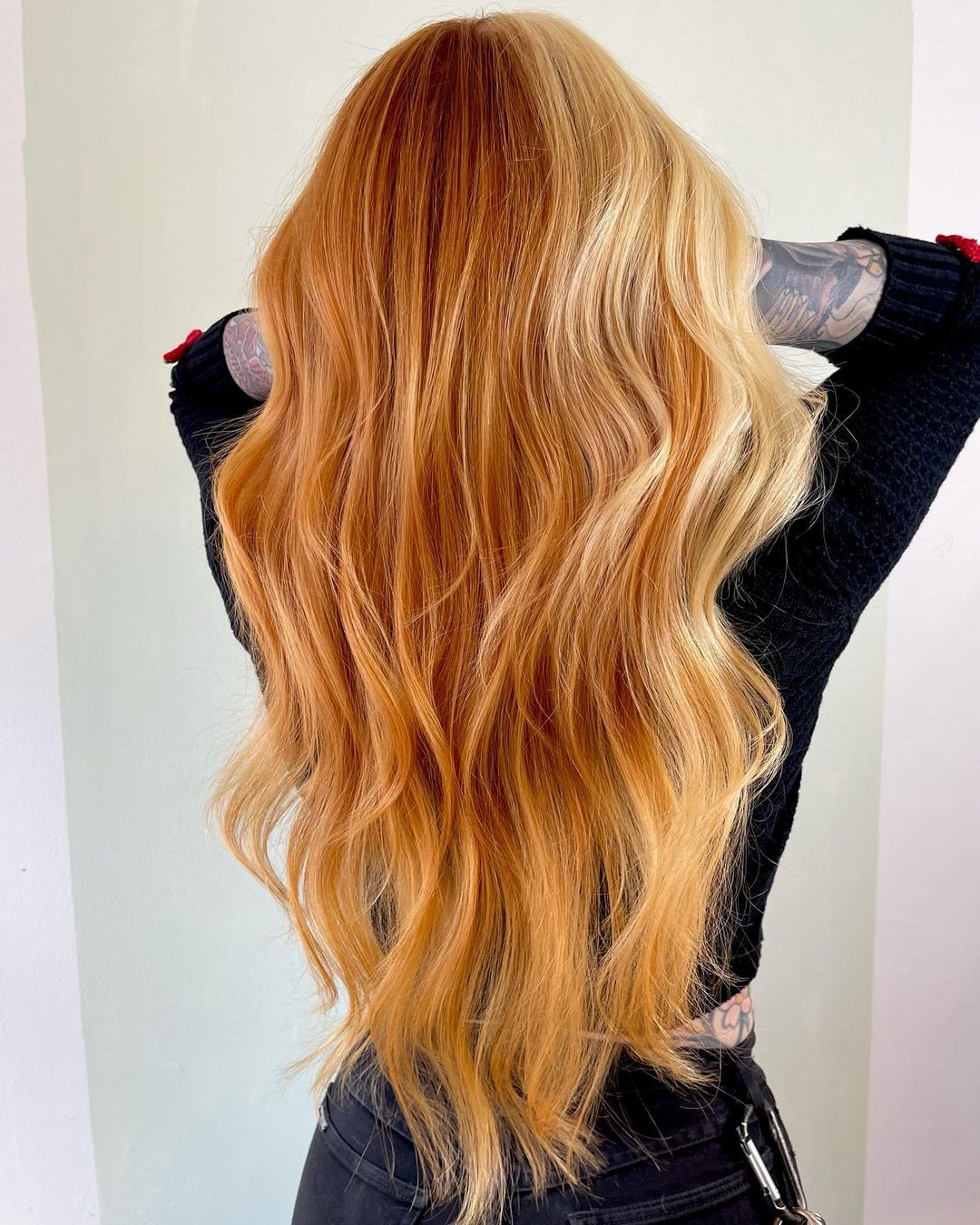 via @catecutdye
The copper tint comes in the most delicate tones and blends beautifully with rose tones to create beautiful hair like these pink strands. You can improve the look of your colour-treated hair with a blonde copper shade.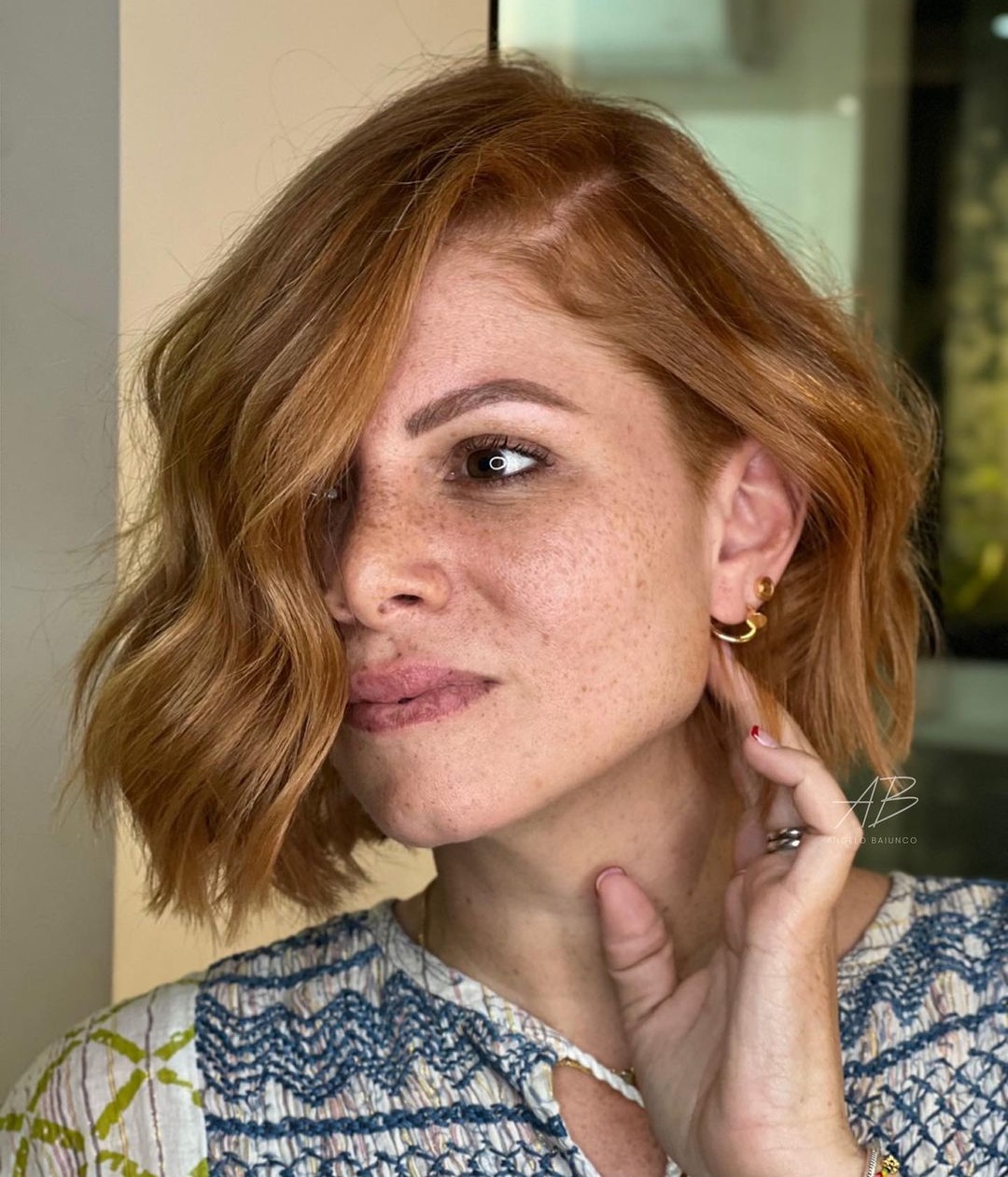 via @angelo.baiunco
Copper Ombre Hair Gives You a Sophisticated Feel
You could find that the deeper hues of copper brown are more appealing than the lighter ones. The ombre hair effect looks stunning on everyone.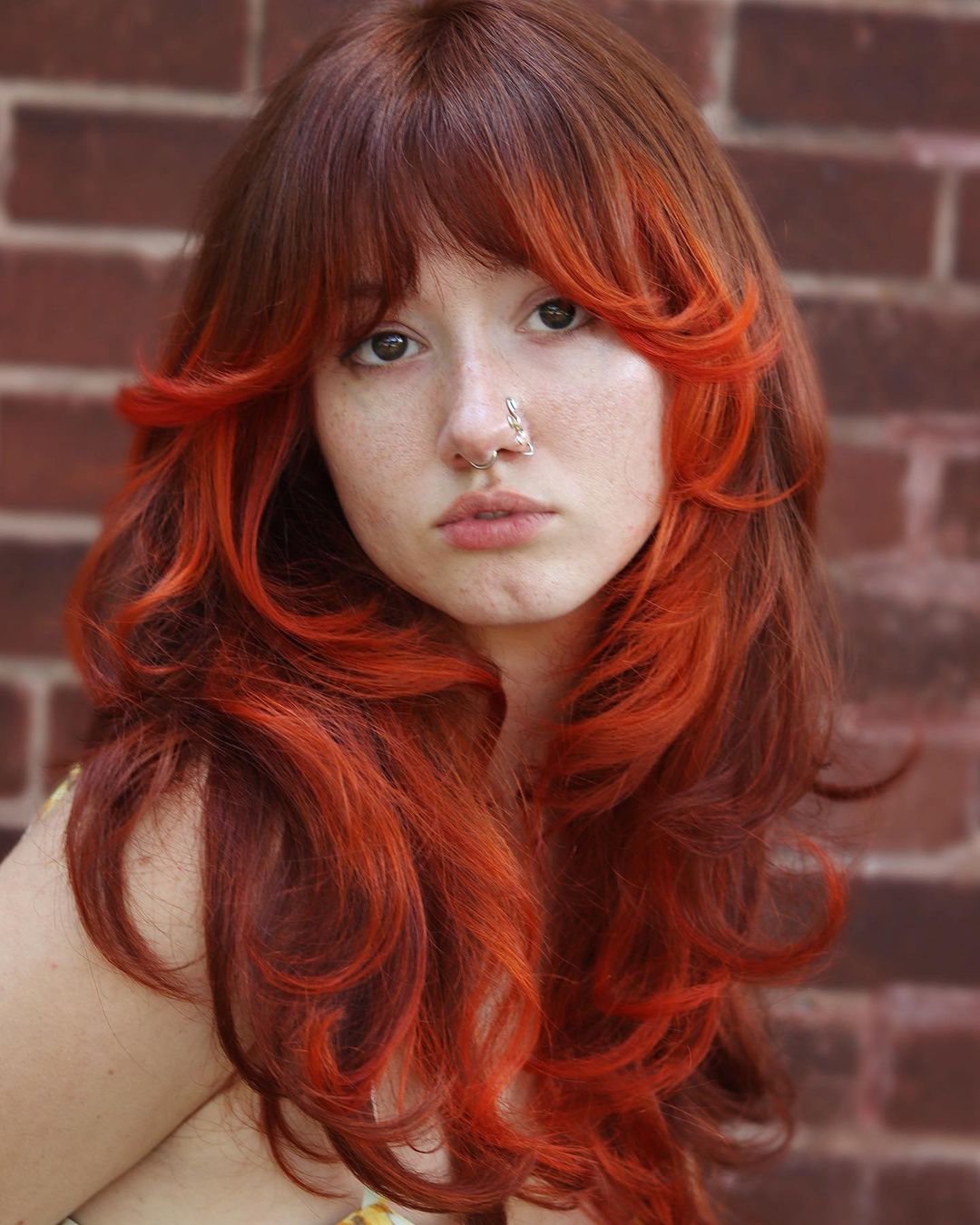 via @caitlintyczka
You can elegantly get an ombre style with bright copper hair with dark roots. It is admirable how the roots' black color melds with the midshaft's burgundy hue before fading to a stunning copper-red tone.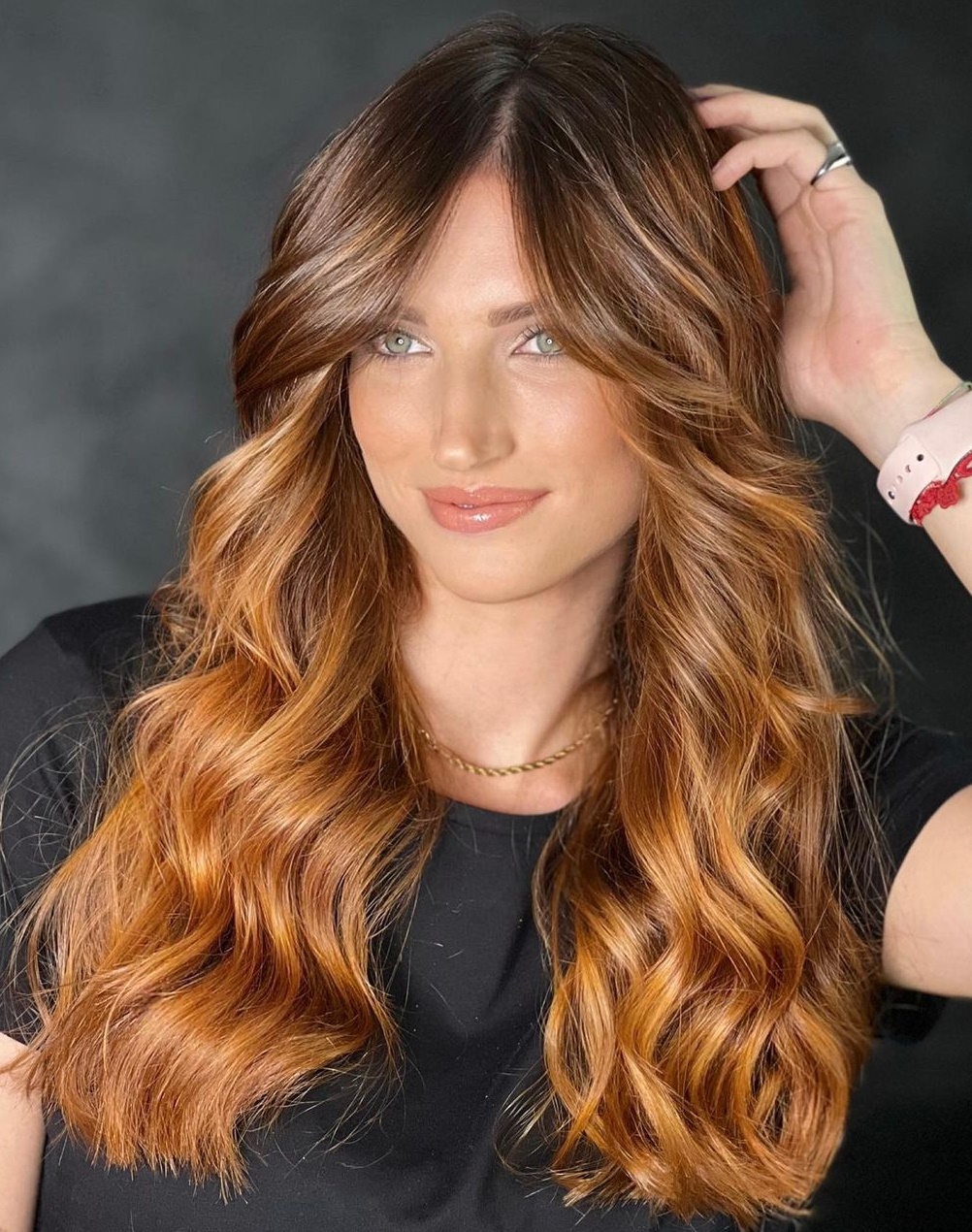 Honey Copper Highlights Are Feminine & Fierce
If you want to retain your hair's natural beauty, go for warm hair tones like honey-light copper hair. Ask your colorist to give you a medium brown shade at the roots and honey blonde & ash blonde to the strands. It will take your natural hair color look to the next level.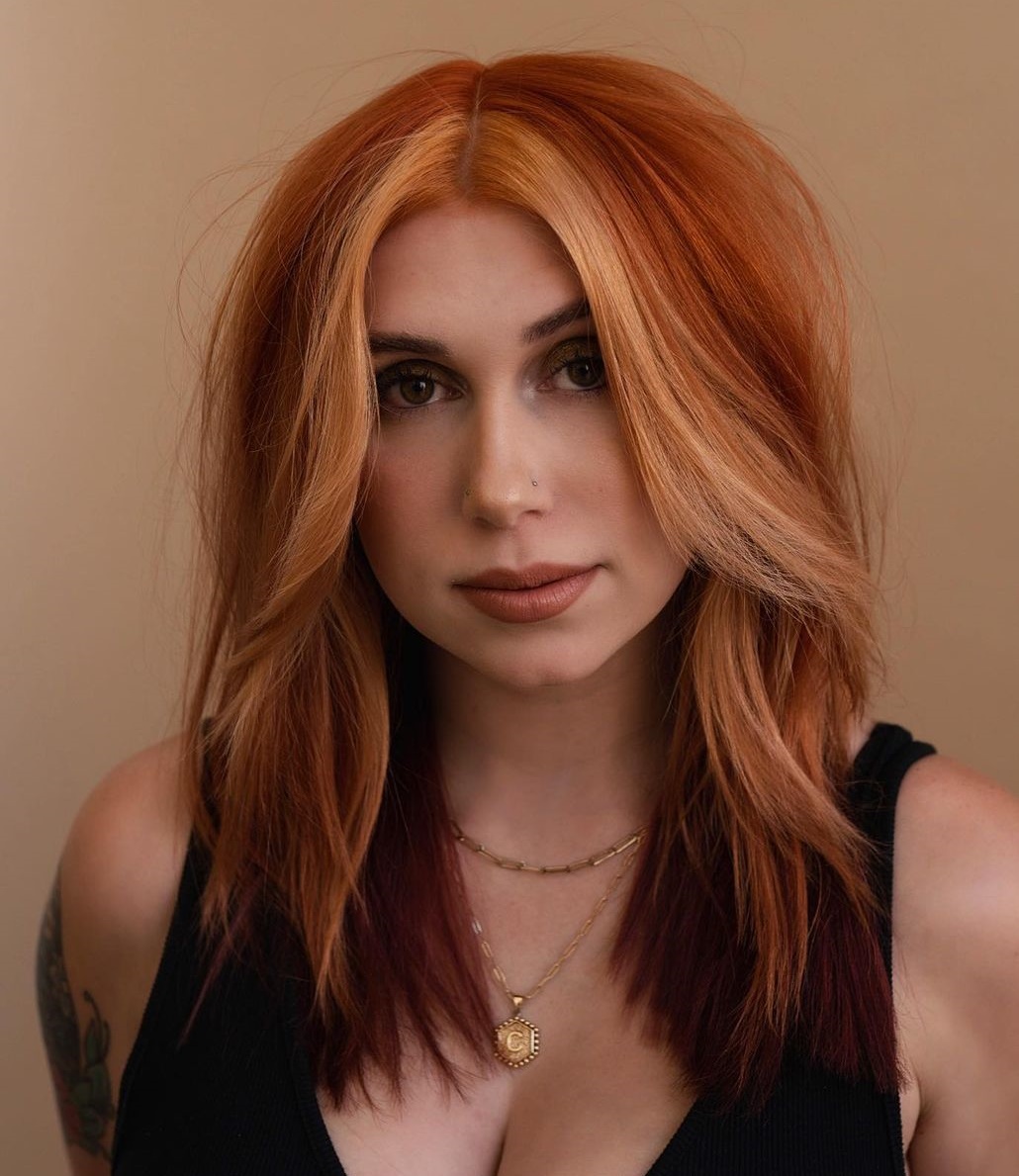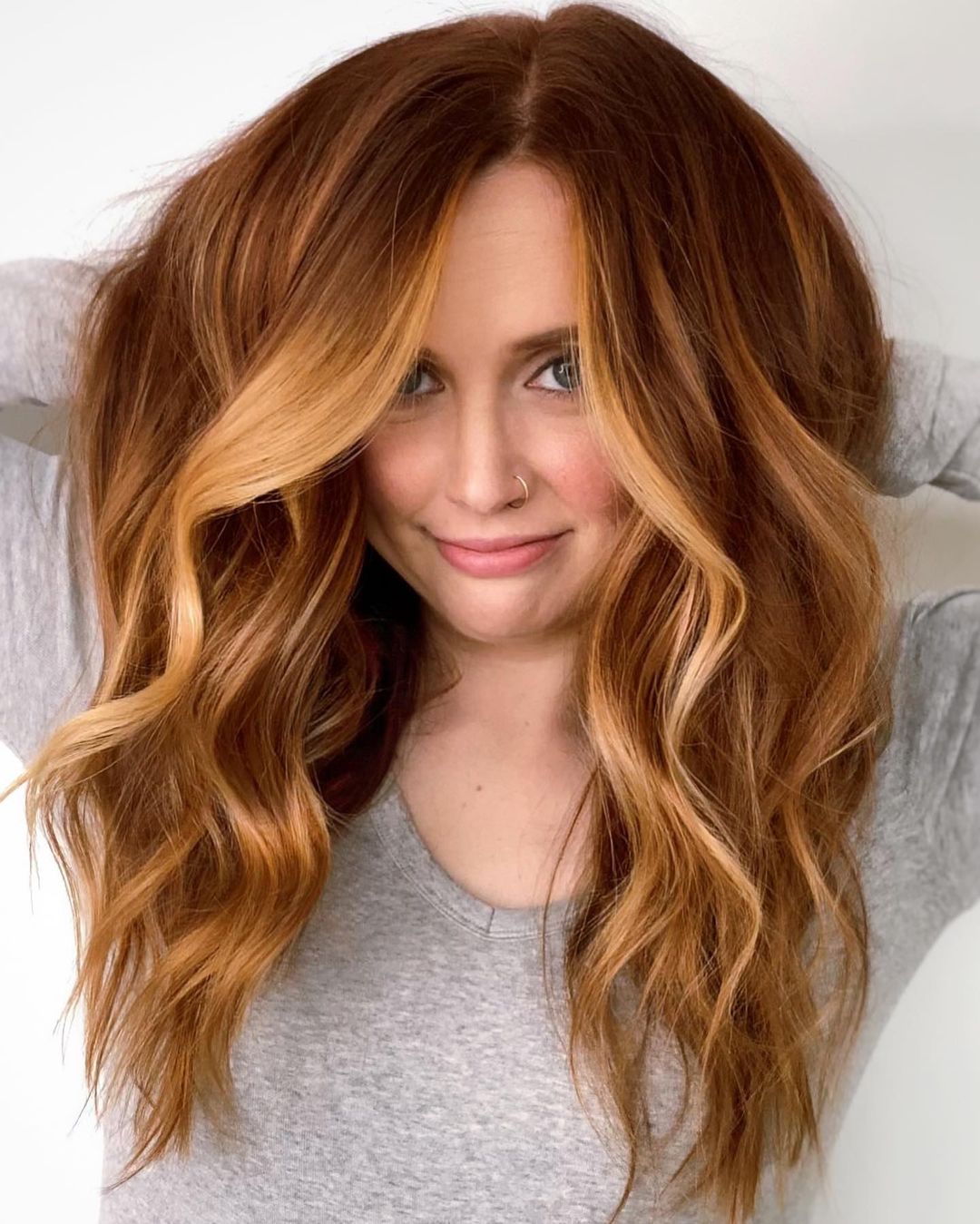 via @ali_theartist
Copper Bronze Hair To Look Regal
Copper bronze hair color is a dark brown shade that is usually the best friend of dark skin tones.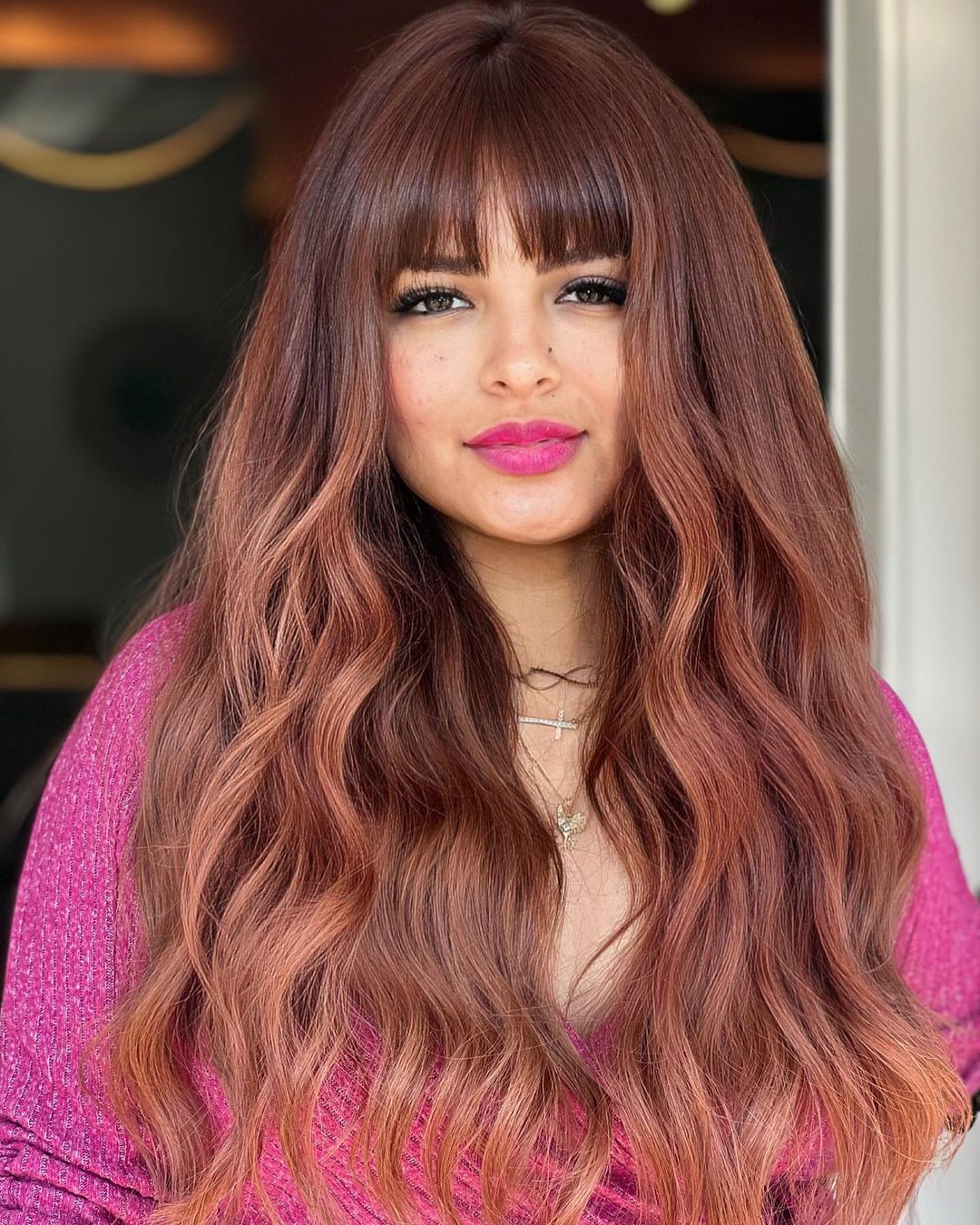 via @aerieledanielmbeautyngland
Similar to warm-toned hair tints, it is red with golden undertones. It provides comfort, brightness, and dimension to your mane while demanding little maintenance. Its base colors, yellow, orange, and gold, put it on the softer end of the red tonal spectrum. You can experiment with gold rose highlights too!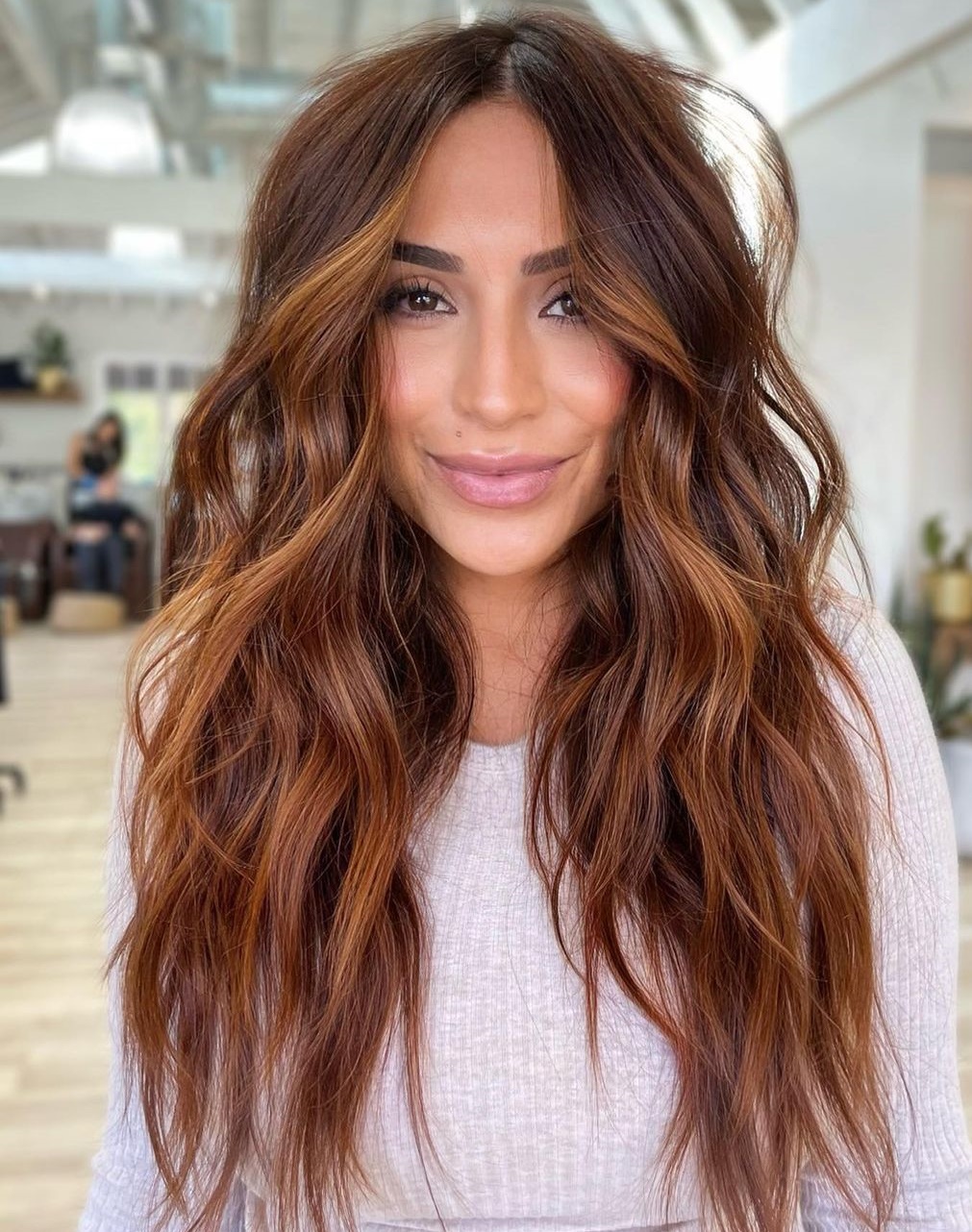 via @danielmbeauty
Copper Penny Hair Color Adds Zing to Your Personality
The Copper Penny is a pretty copper shade that instantly makes you look zesty. The girls are enamored with gorgeous auburn hair. This hair color will refine your look whether you have long or short hairstyles. From the office to parties, you are all set to rock!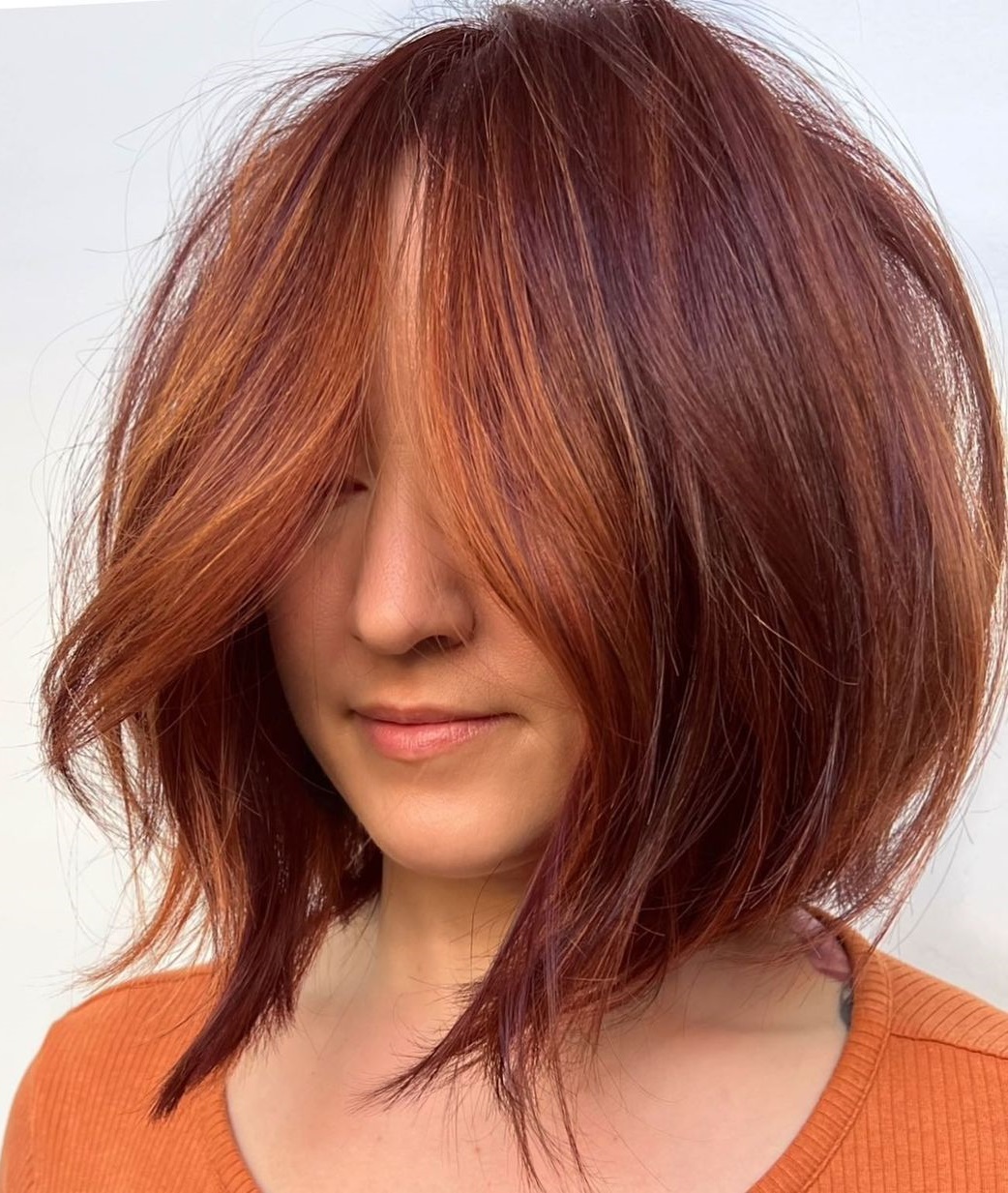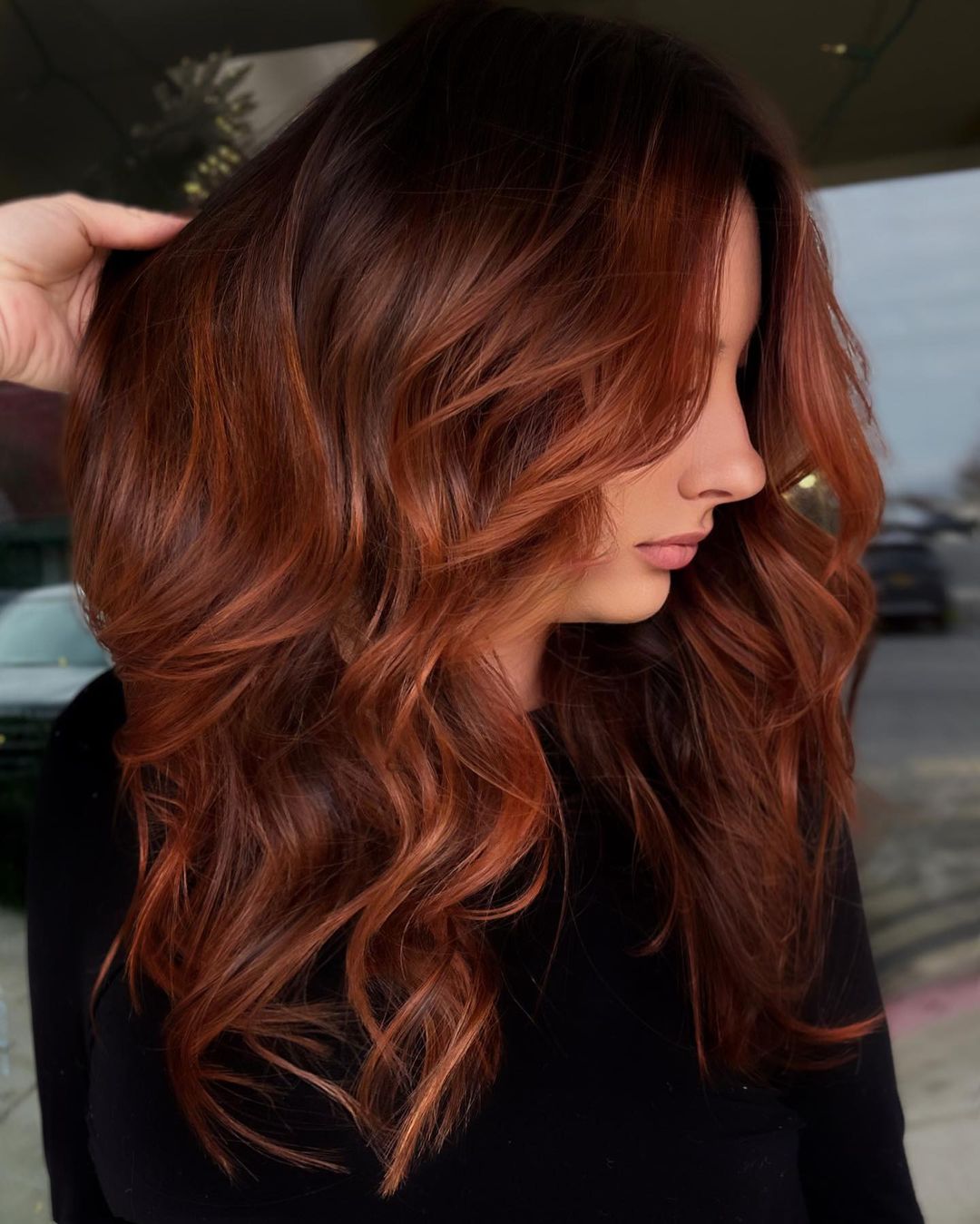 Copper Gold Hair Color Adds Richness to Your Natural Hair
The greatest way to give your hair a sense of richness is with gold highlights on natural hair, especially if your base color is naturally brown. These lovely golden tones will increase the warmth of your brownish hair. This shade will look best on you if you have blue or green eyes.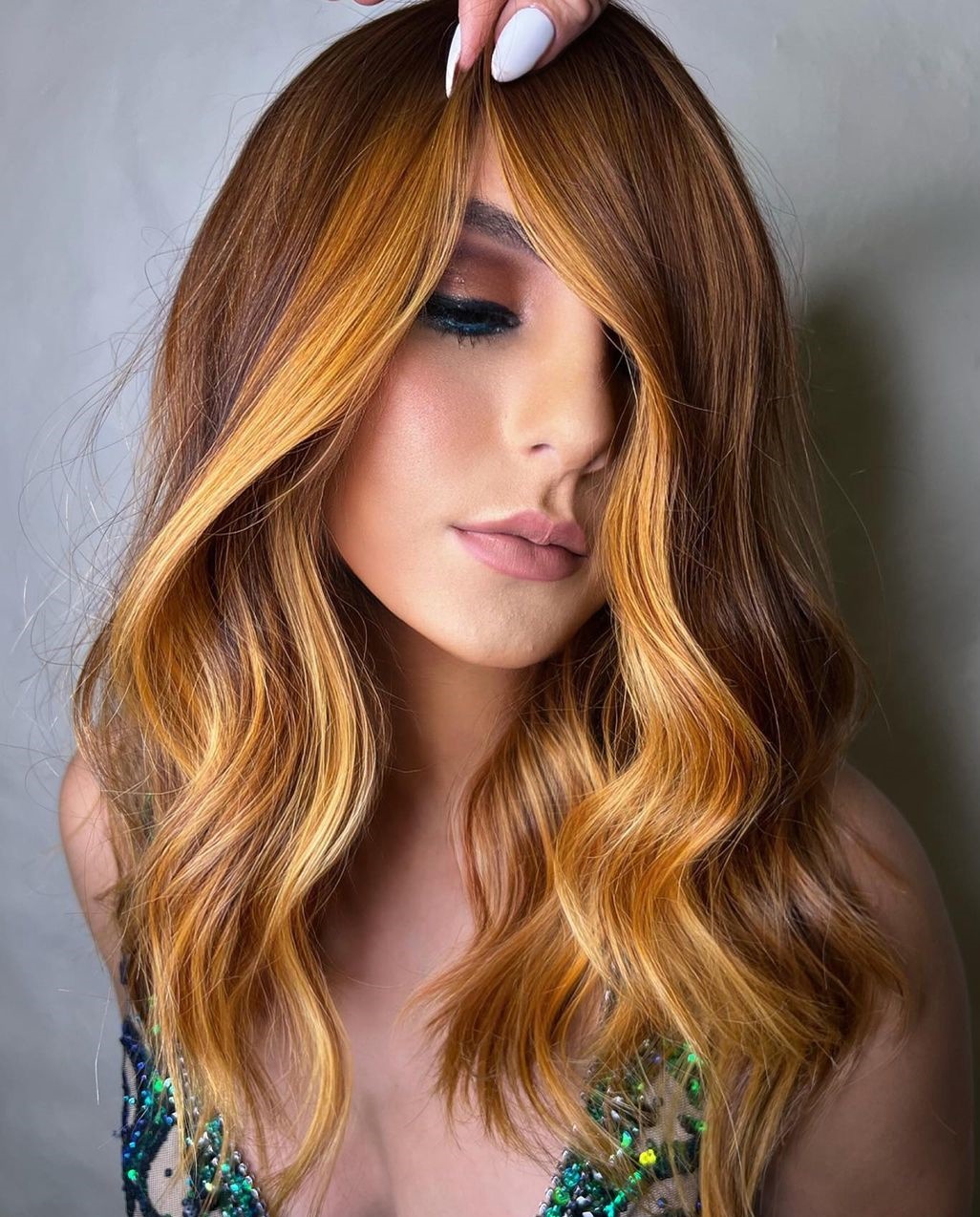 via @lisaherofficial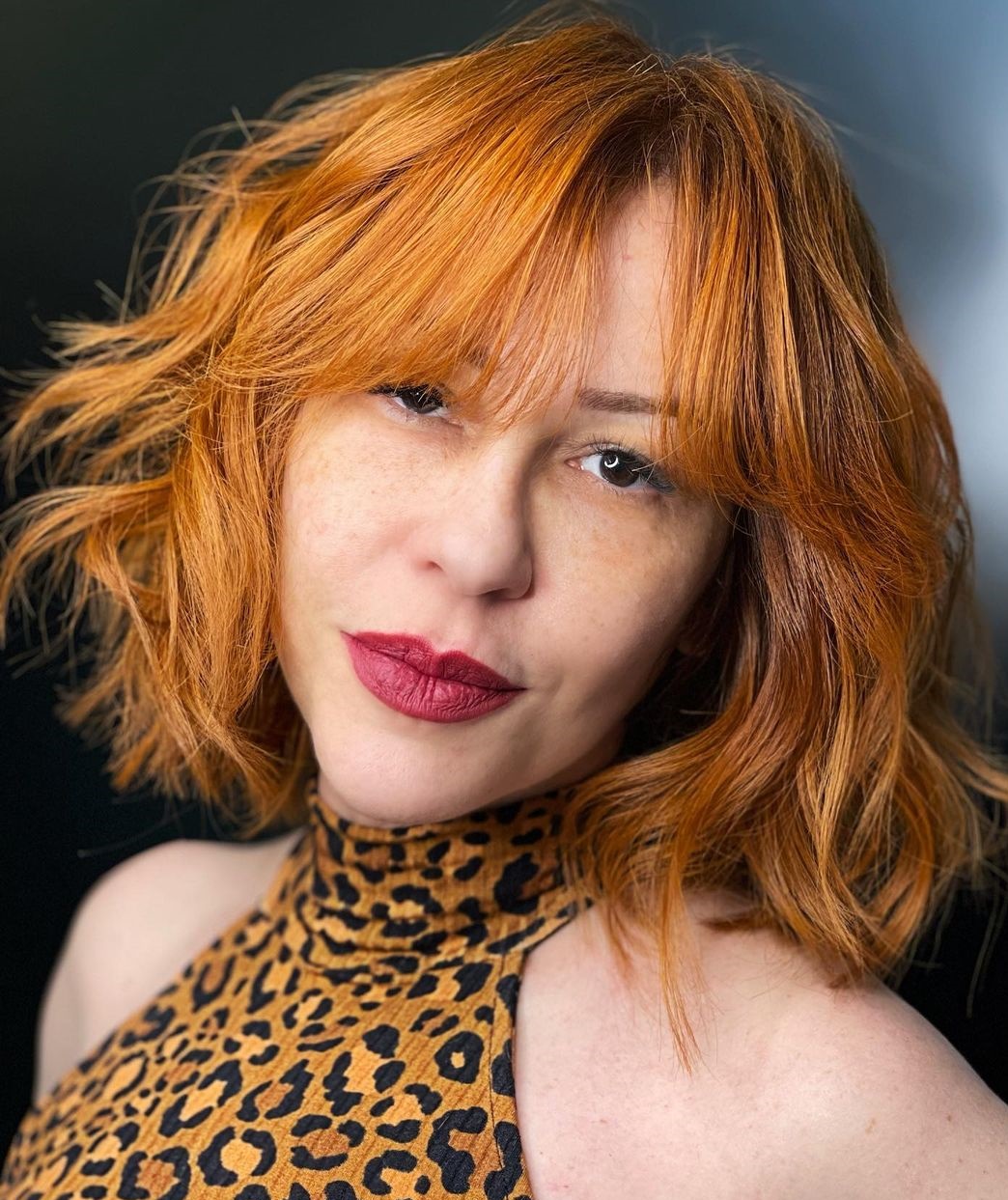 via @diegomarcsant
FAQ
Is copper hair hard to maintain?
Copper is a sensitive hue that degrades very swiftly than other colors so it won't stay as long as other hues like brownish. You must devote yourself to performing routine in-salon toners and therapies every 6 to 8 weeks.
Copper demands a great deal of devoted care and is a costly maintenance color.
Since copper hair requires a little more upkeep than other colors, especially if you want to go from dark to blonde, copper hair is a little more challenging to achieve than other hues. If you wish to change your hair from dark to blonde, you must first wash the color molecules out of it.
What brands are the best for hair color?
You should try hair colors from the following brands. They have been rated the best by the users.
L'Oréal Paris
Revlon
Schwarzkopf
Garnier
Wella