Ash blonde hair color is a recognized classic that is relevant under any circumstances. It attracts with its elegance, soft contrast, and versatility for any hair texture.
Do you need a coloring that perfectly imitates natural hair color but simultaneously emphasizes your appearance advantages? We offer you this season's trendy hairstyles! We are sure that you will definitely like one of them and enjoy the reflection in the mirror every day.
Dark Ash Blonde
Brown hair with ashy blonde is the choice of charismatic and confident girls! It will appeal to owners of different skin tones because you can choose the shades and their expressions.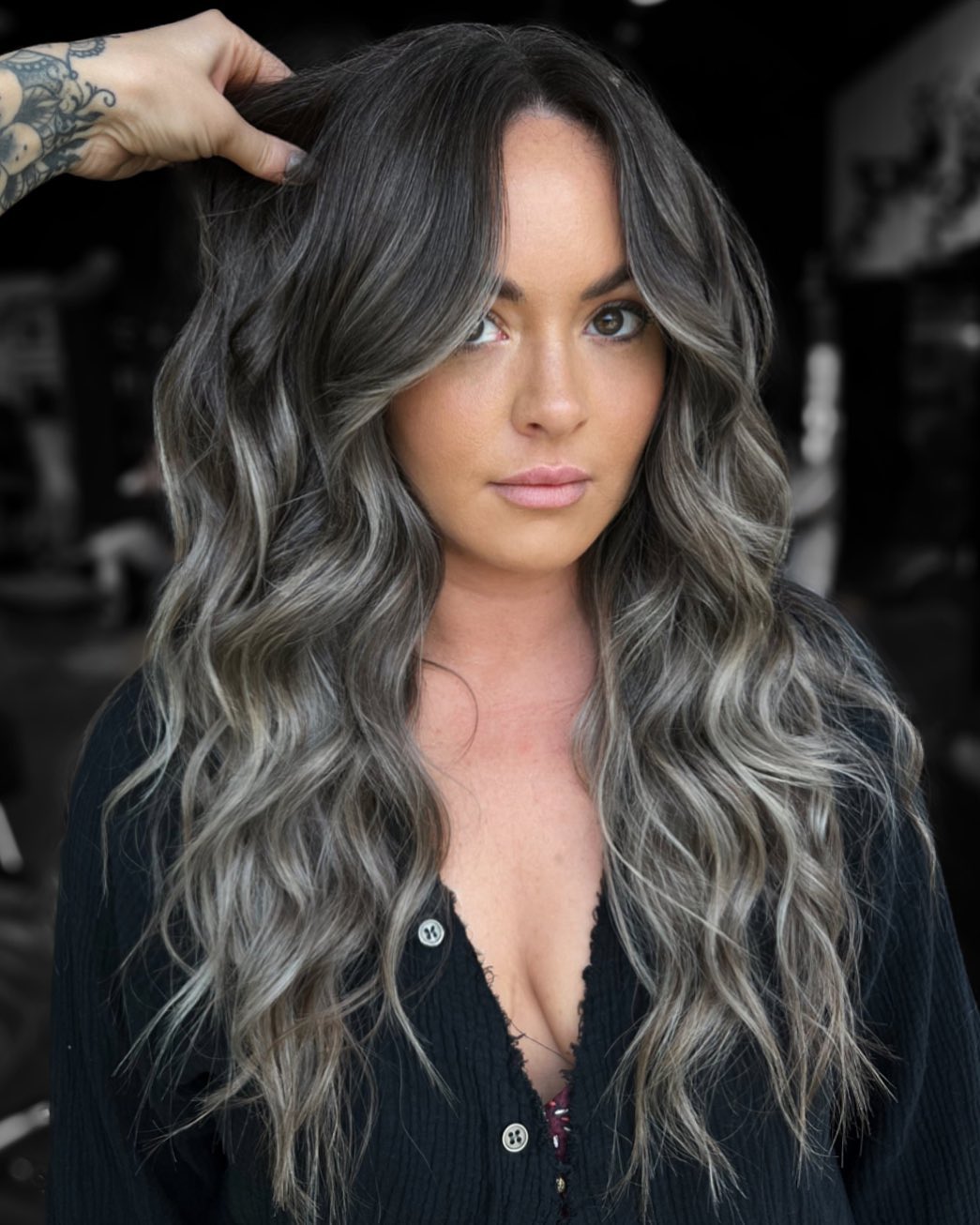 via @aaashleee
This rich dark blonde with ashy strands will not be a "flashy" coloring. It attracts with its muted and refined appearance, creating a mysterious atmosphere around its owner.
Does it matter to you to be able to combine coloring with different looks, from minimalist office to rebellious? Overall, this ash blonde hue helps to show individuality and emphasize natural beauty.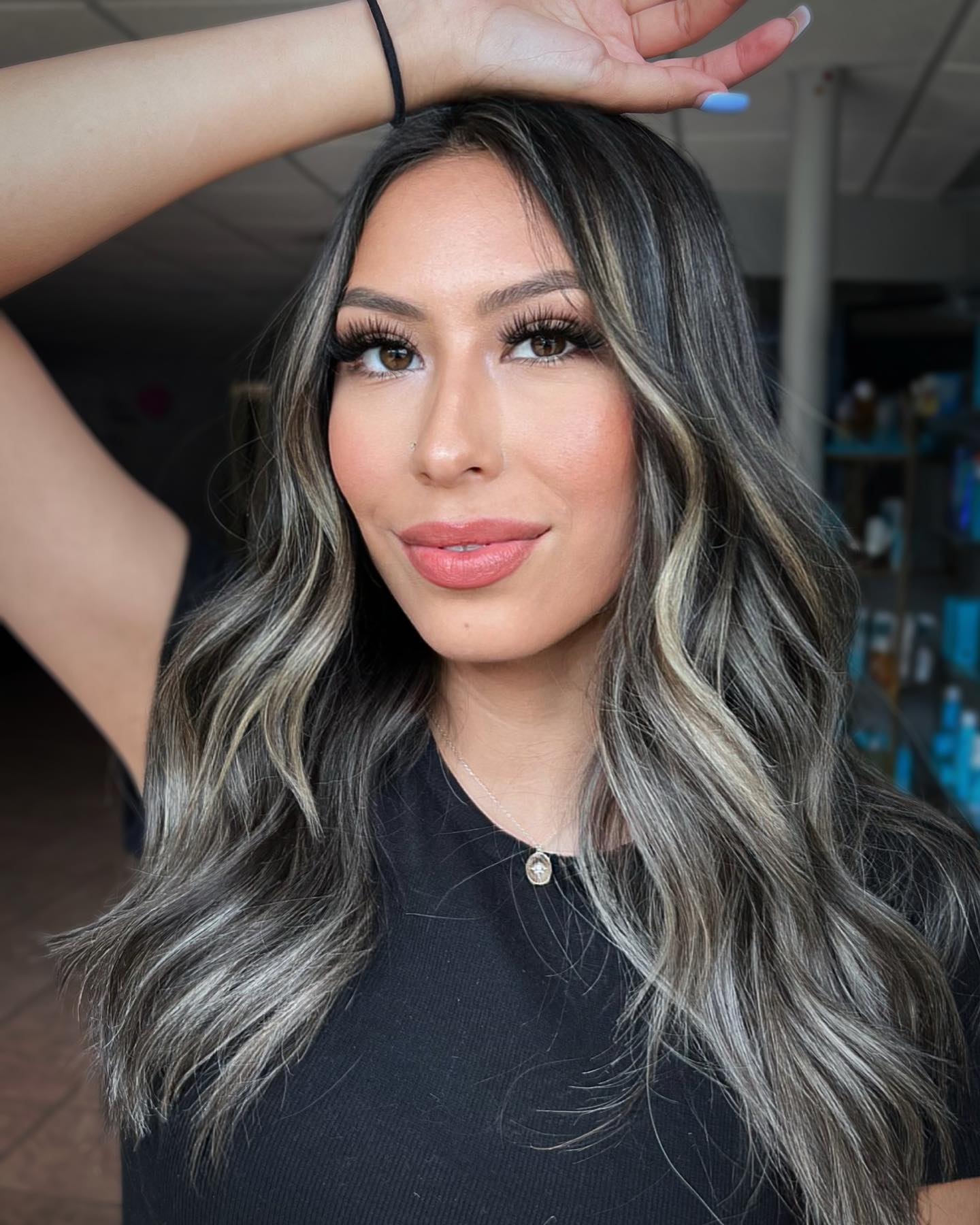 via @paintedbyanavel
Ash Blonde Balayage
The platinum ash blonde hair variation will be a boon for your everyday look. This technique is characterized by a soft and smooth transition from the base color to ash-blond highlights.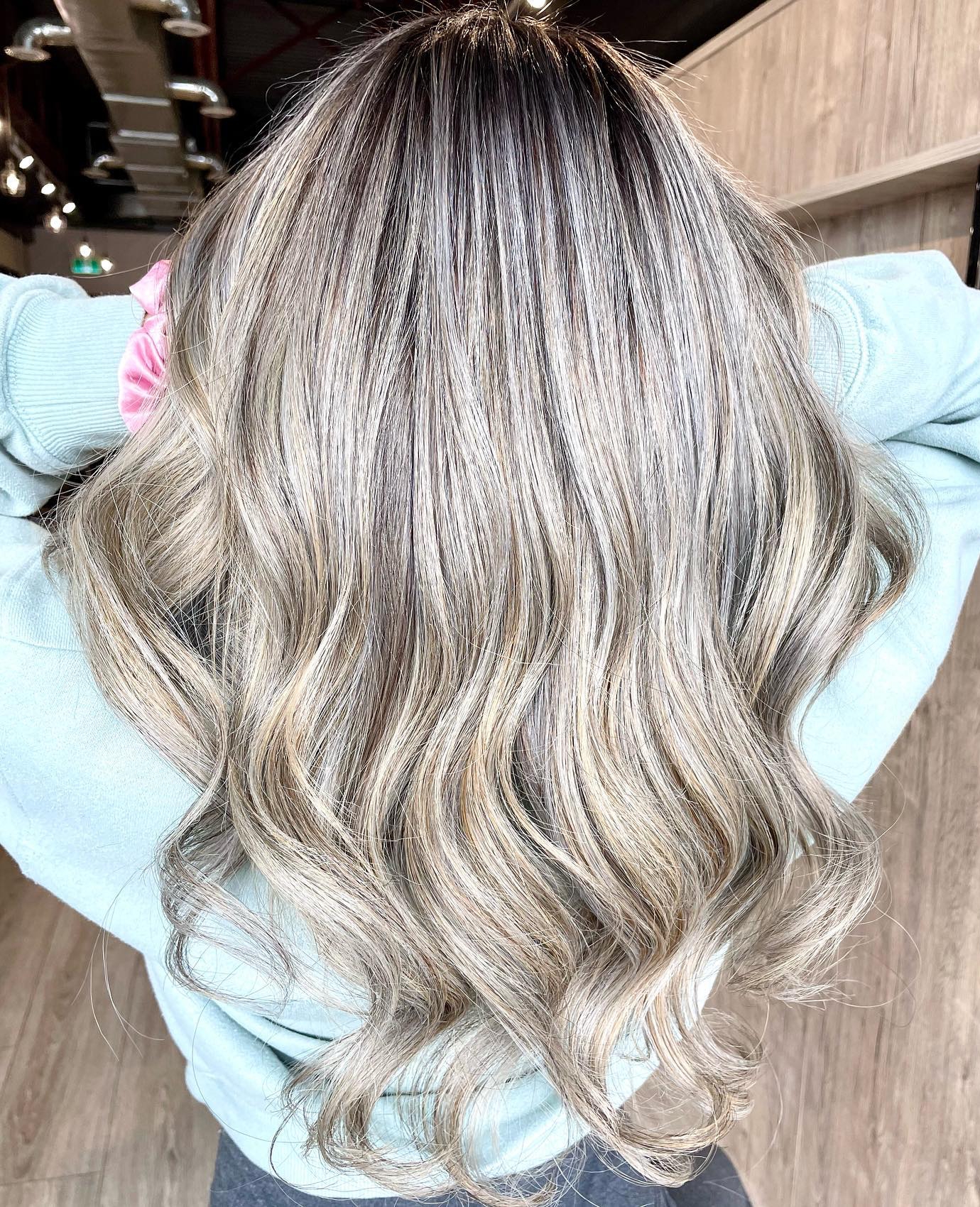 via @hairbypreya
The benefits of silver ash blonde hair are its versatility and adaptability. It is suitable for girls with almost transparent porcelain skin and darker fashionistas.
Ashy tones will help you achieve a radiant look by adding volume and highlighting your hair texture.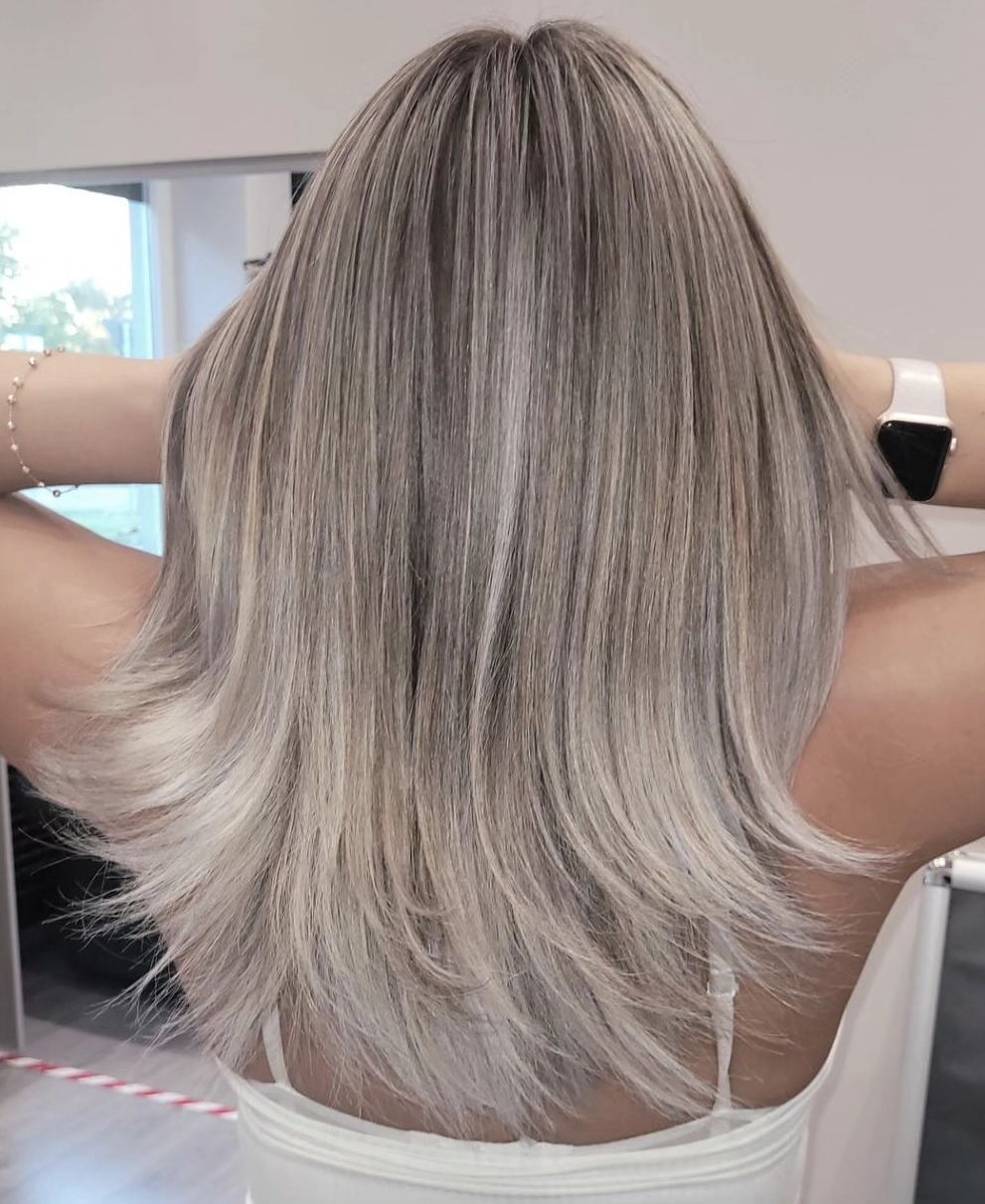 Medium Ash Blonde
Light ash blonde is the embodiment of balance and perfect taste. It contains warmth and coolness, which allows you to achieve a natural hair shade for owners of various fair skin tones.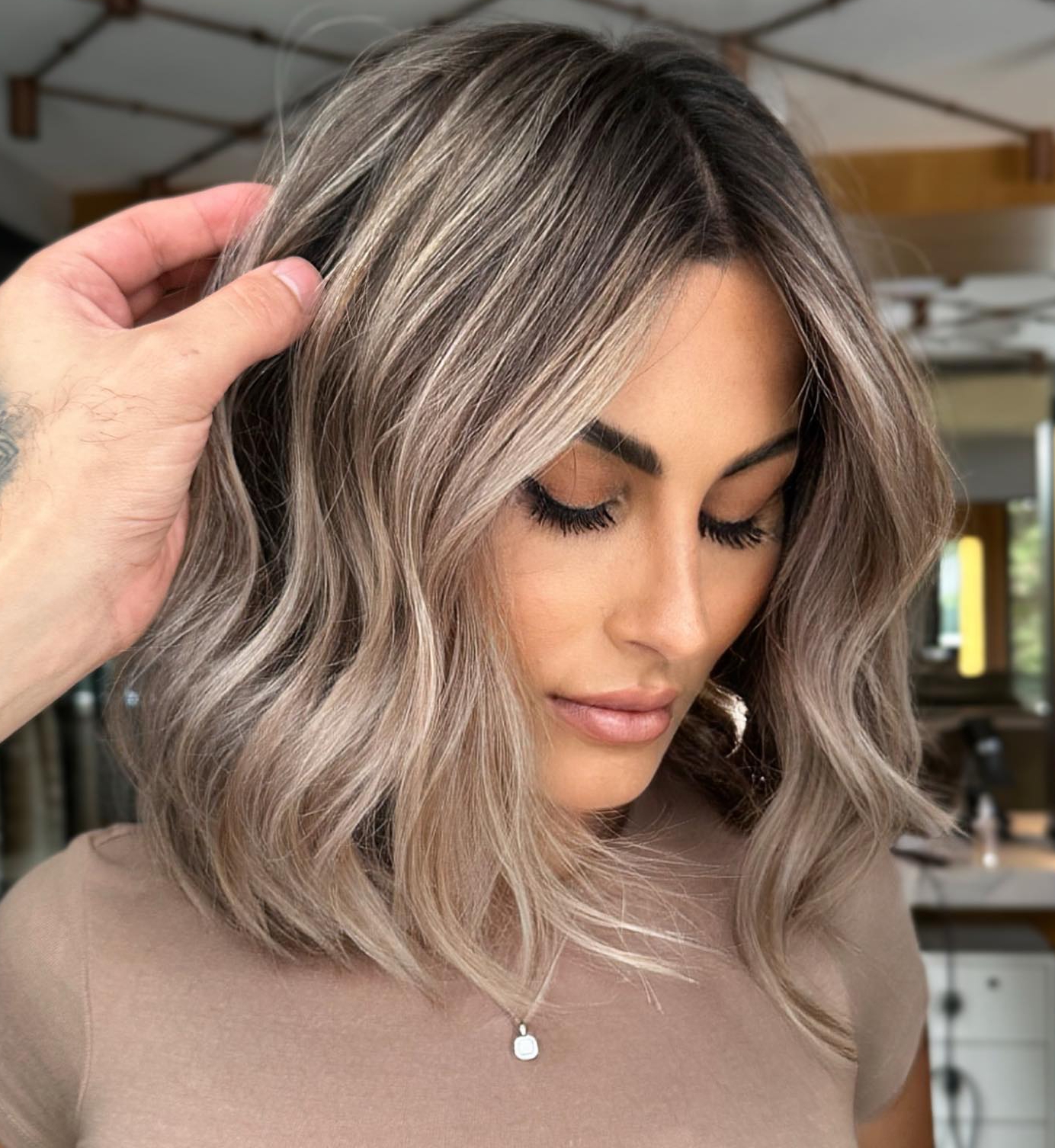 via @kaansayar1
This color looks good in casual, formal, and festive atmospheres. It is chosen by girls looking for elegant but affordable ash-blonde hair.
Unlike other blonde shades, caring for this color is relatively easy. It grows unnoticed and does not require the constant use of expensive tinting and styling products.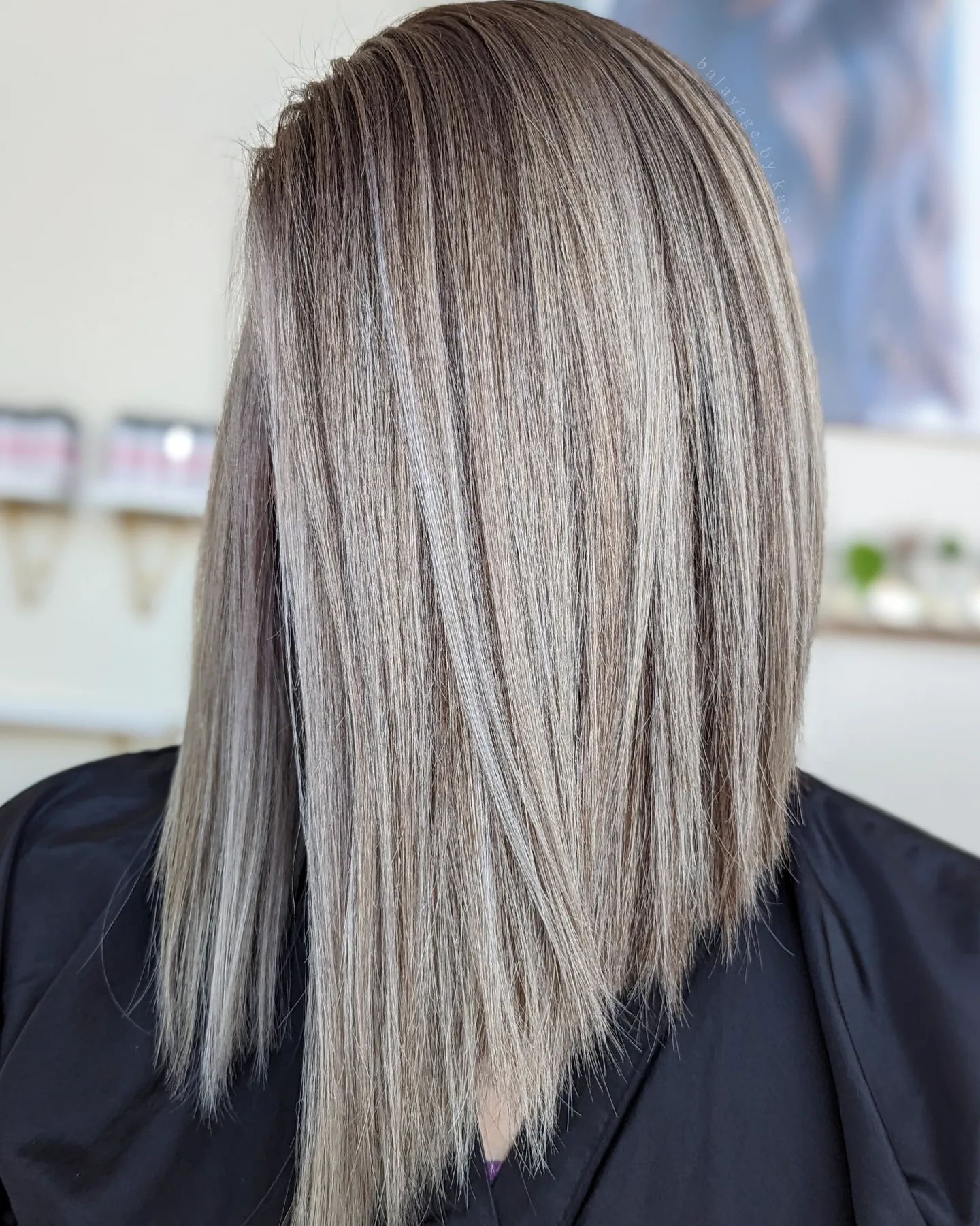 Ash Icy Blonde Hair
A bright, ultra-cool hair color with a pale, almost silver tint and ashy notes will not leave you indifferent! Sophistication, atmosphere, and futurism are all about icy ash hair for brave fashionistas.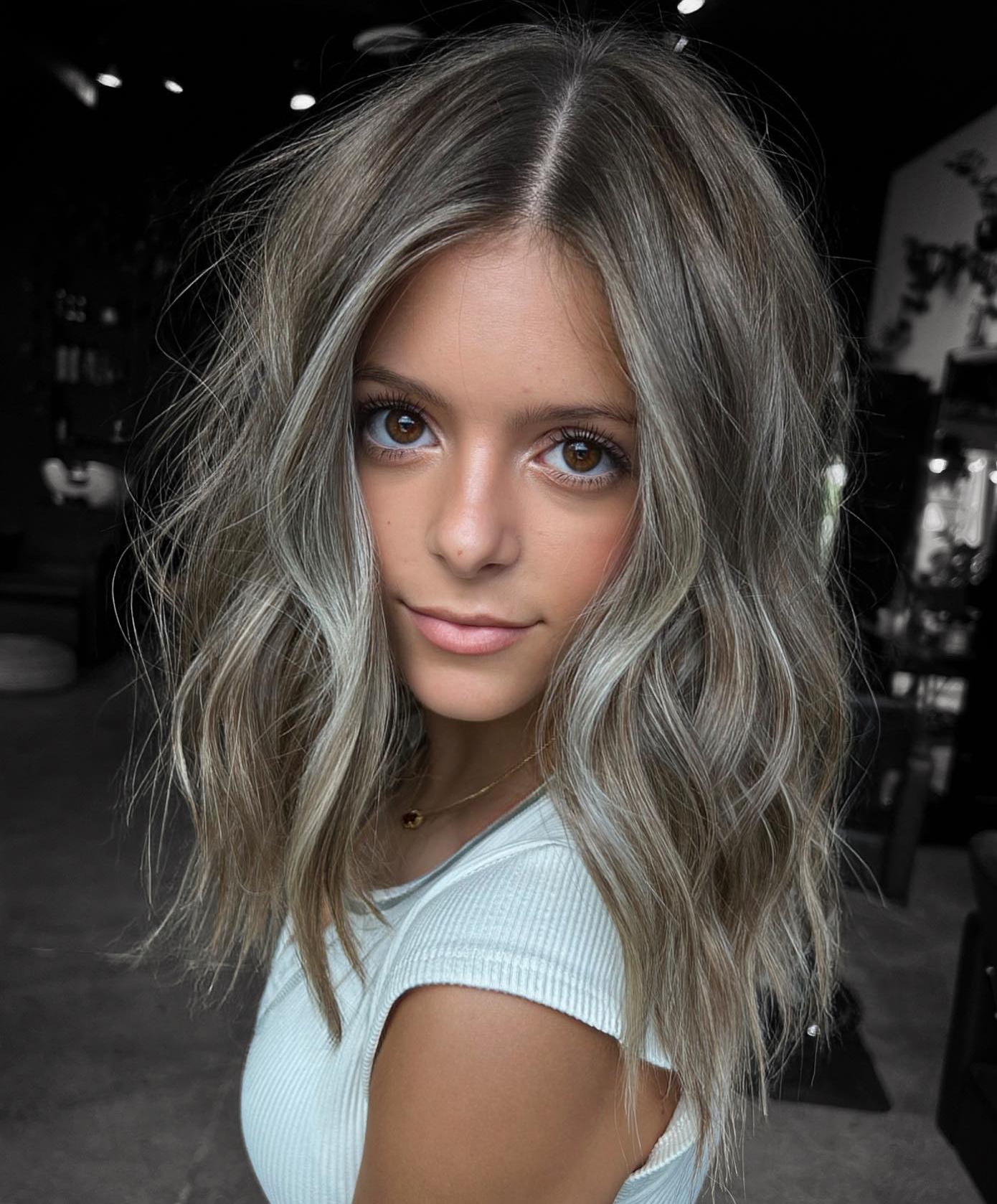 via @aaashleee
Don't go past light ash blonde if you've ever wanted to feel like you're on the cover of glossy magazines or turn into the legendary Snow Queen.
A considerable condition for keeping shades of blonde hair fresh is regular care. Only timely tinting and thermal protectants will help you enjoy icy purity for as long as possible, avoiding the appearance of yellowness.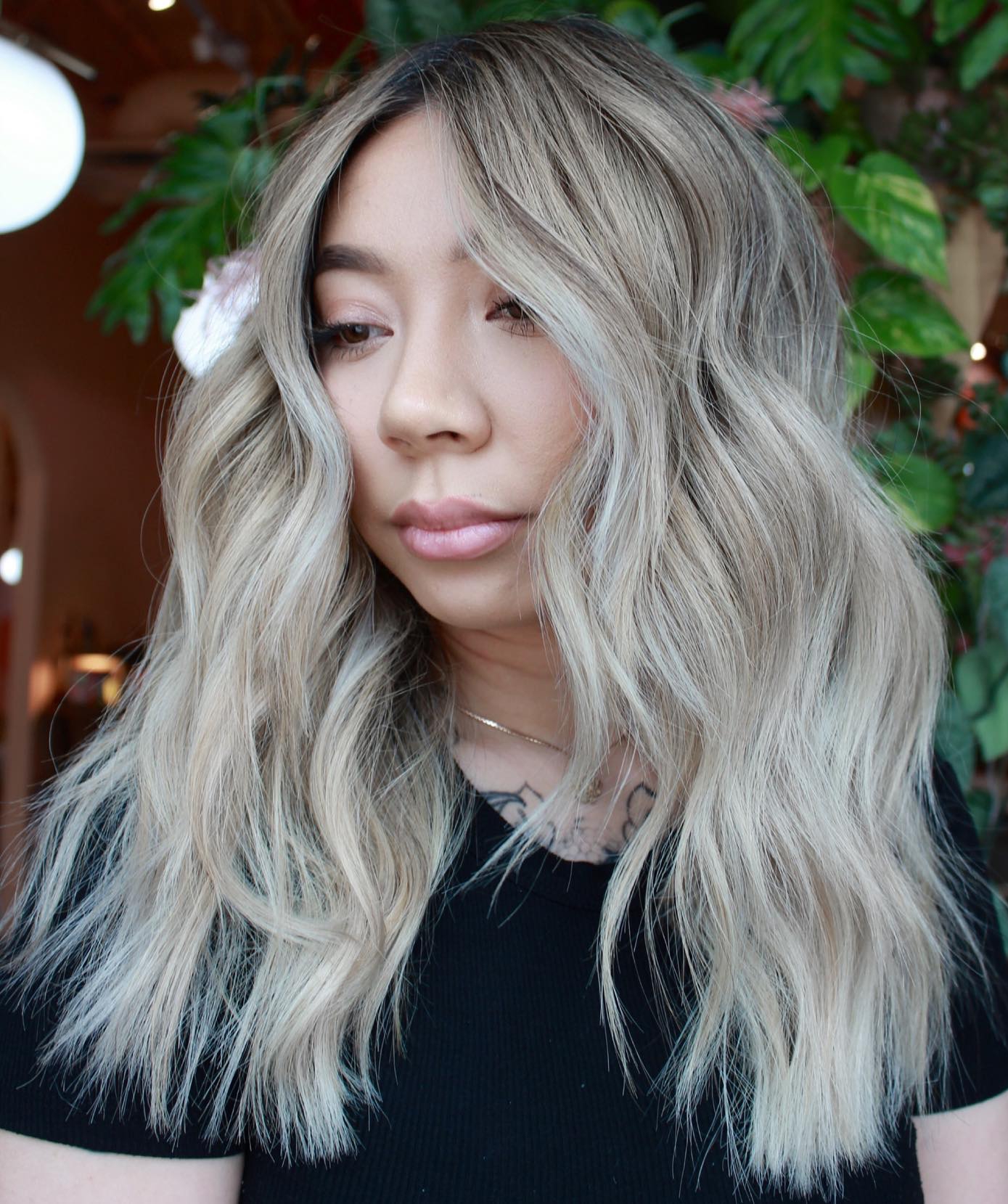 Ash Blonde Highlights and Lowlights
This coloring technique combines light and dark shades of ash blonde. Ash blonde balayage hair provides multi-dimensional and rich color, transforming strands into a dynamic and dramatic hairstyle.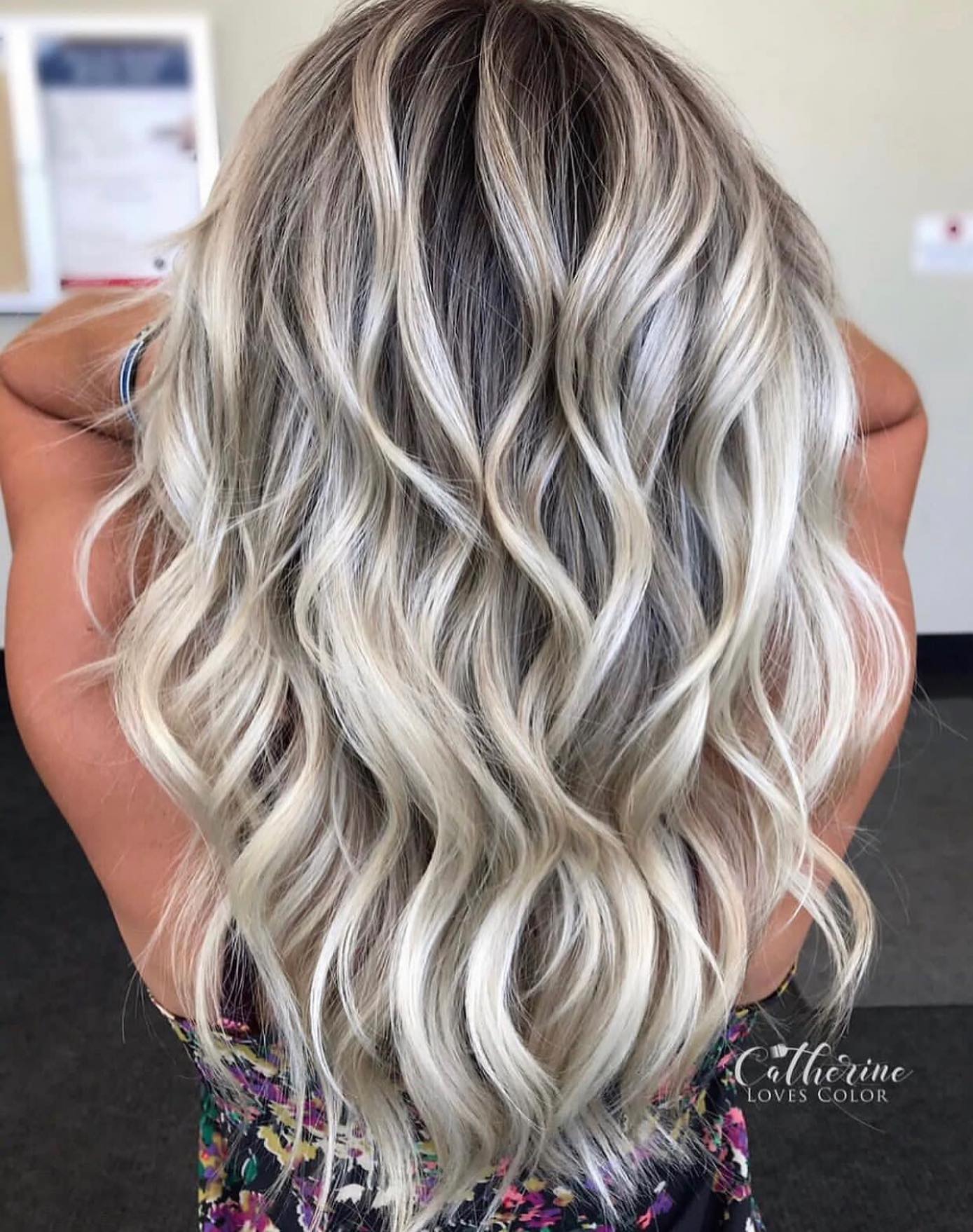 Blonde highlights on brown create an exciting texture while maintaining a balanced and harmonious look. They combine well with strands of different structures, lengths, and colors.
You create an easy-to-maintain hairstyle complementing dark brown hair with light accents because the curls will grow gradually without noticeable lines. The only thing you need to keep ashy shades cool is occasional toning.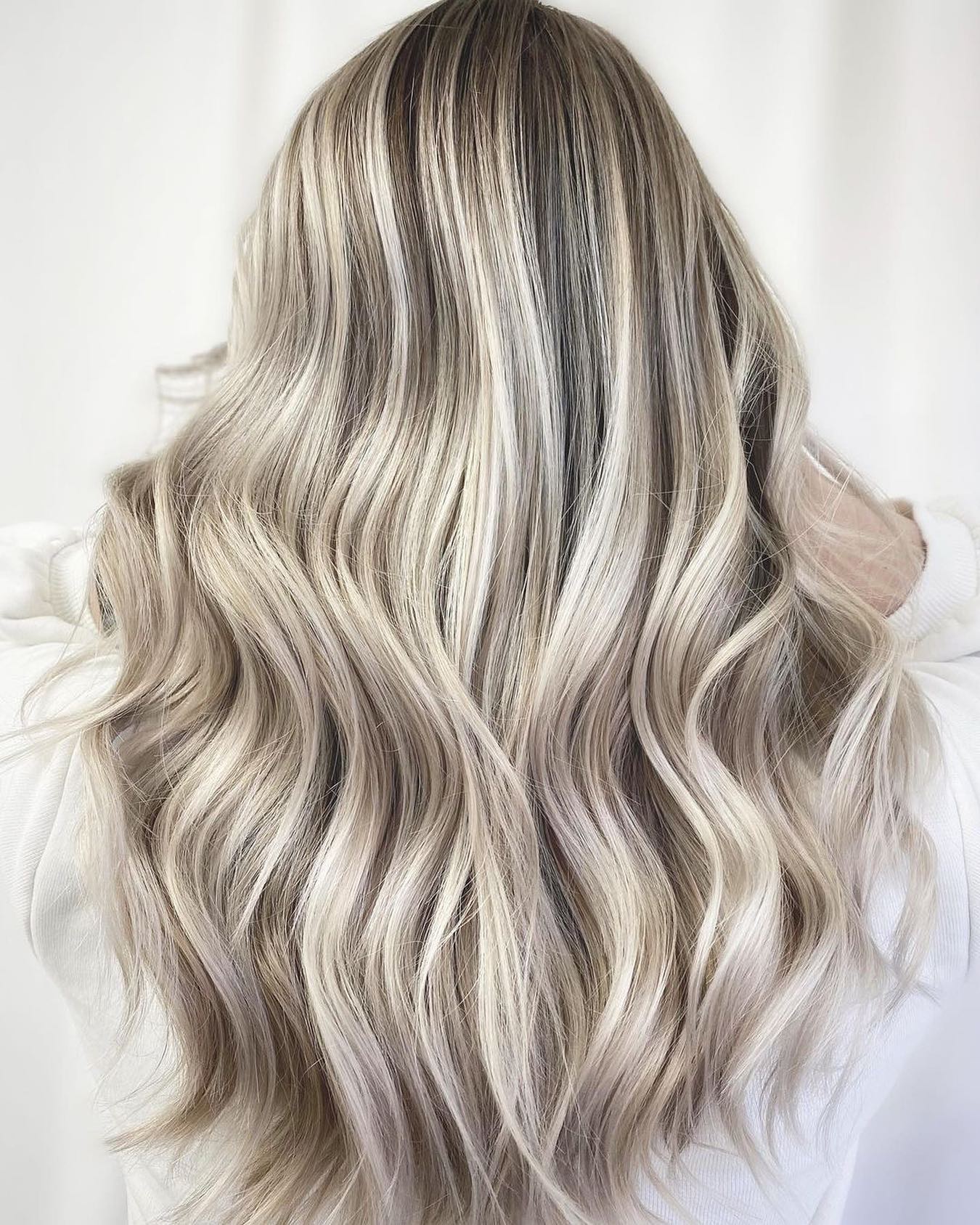 via @blassomhair
Ash Blonde Ombre
Ash-blonde ombre features a spectacular gradient transition from darker roots to the tips of an ash-blond cold tone. It is the perfect way to achieve natural volume and depth on brunette hair while keeping it as casual as possible.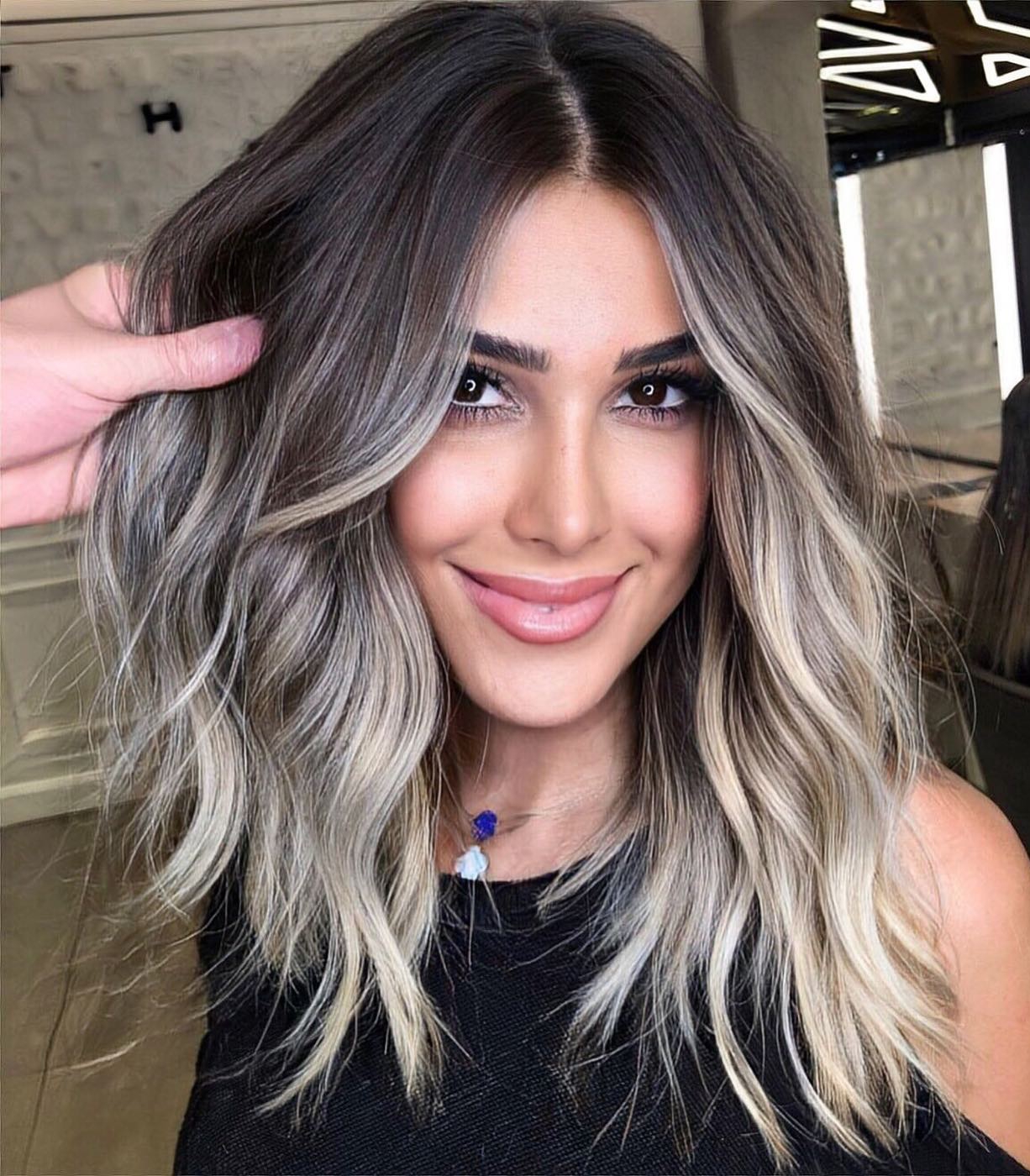 via @mertayyildizogl
An ash-blond ombre look will suit almost every girl. In the hands of an experienced hairdresser, you will receive a fashionable and modern hairstyle that will allow you to look perfect every day!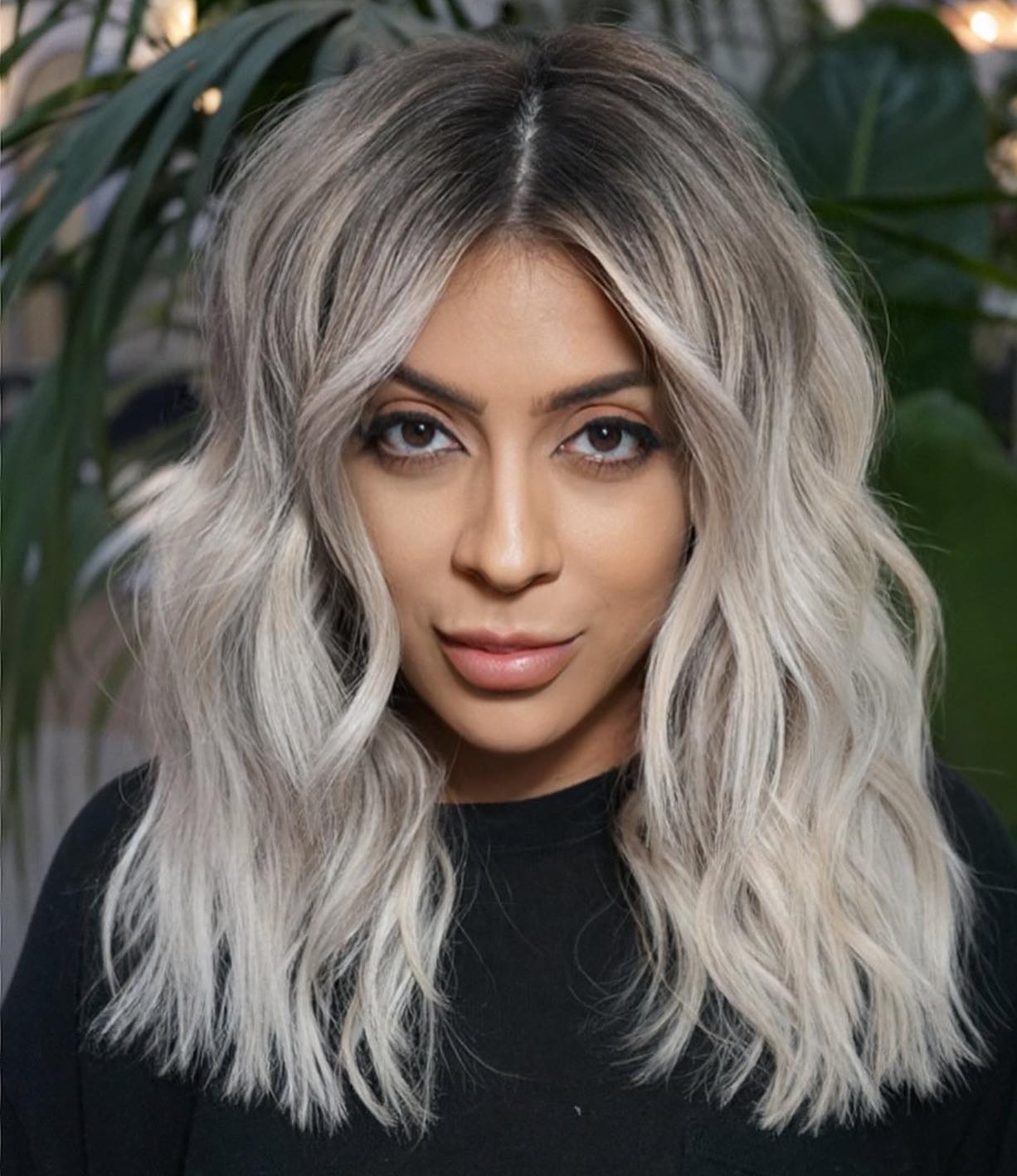 via @crystalteach
Long Ash Blonde Hair
This style is chosen by those who value naturalness because the ash blonde color looks stylish and discreet on long hair. With these strands, you can create numerous styling options, from minimalist formal hairstyles to romantic curly locks.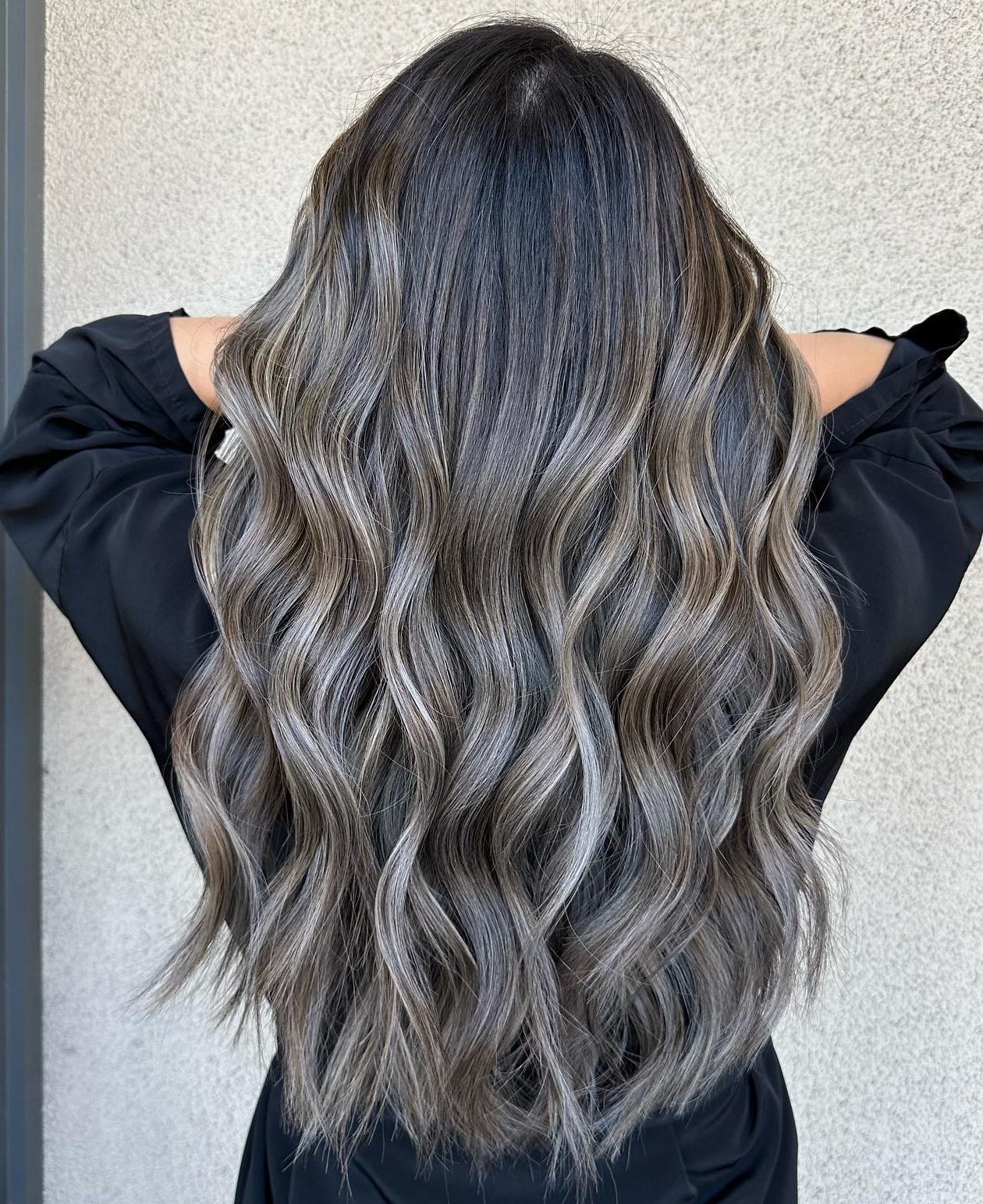 via @hairbykacie1
Haven't decided on blonde hair color ideas yet? Consider going for this versatile option. With it, you don't have to endure inconvenience or learn from your mistakes.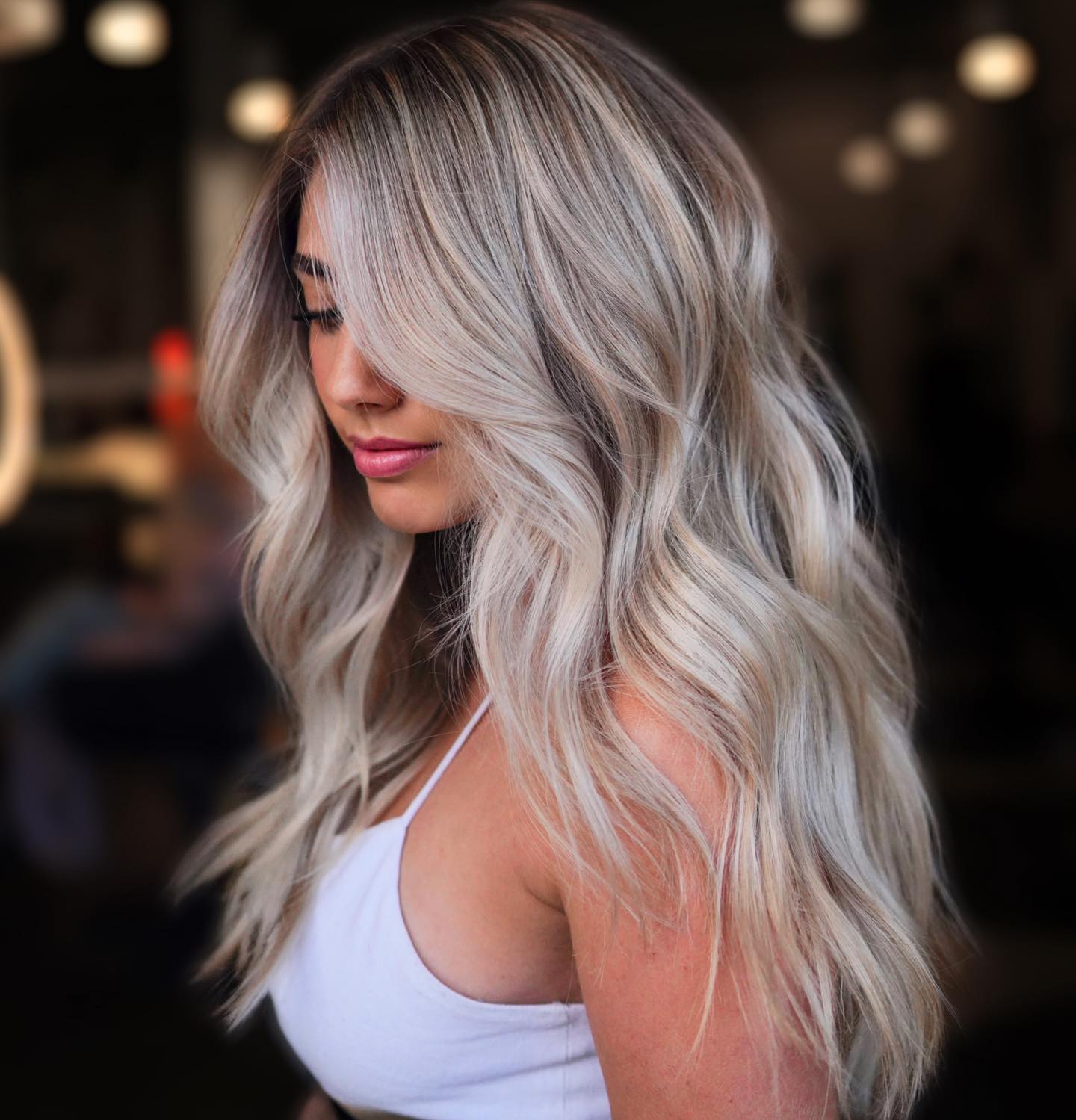 Pale Ash Blonde Hair
Such a soft hair color combines pale ash blonde with light ash notes. It is easy to care for and versatile, suitable for experimenting with pastel or bright highlights in a cool tone.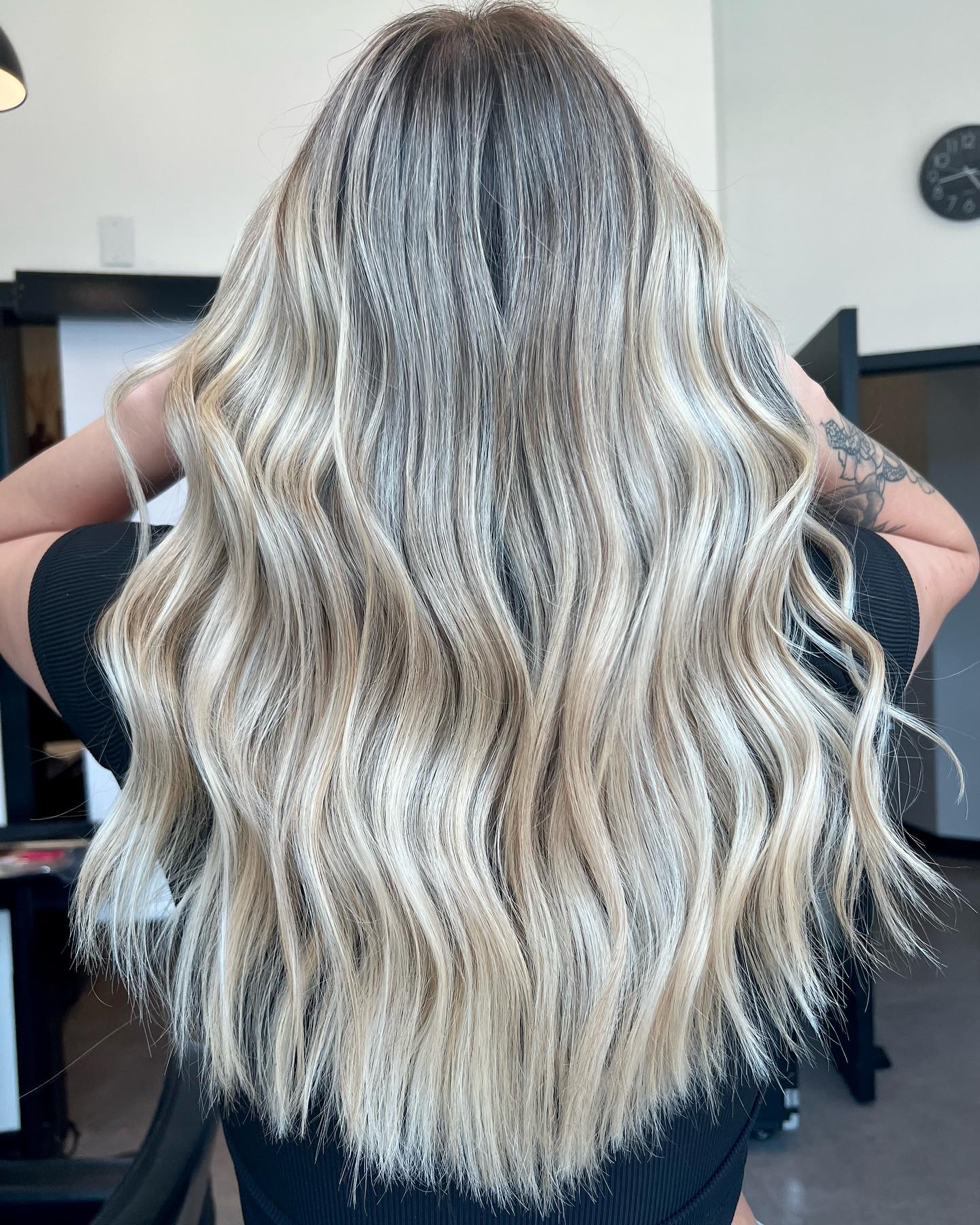 via @ryleeheyzahair
Try using this variation of ashy blonde hues as a base for new hairstyles. It is as gentle and neutral as possible, which allows you to implement the most daring ideas easily!
via @colorsbyjaime
Ash Blonde Face Framing Highlights
Face framing highlights on brown hair is a coloring technique that involves adding cool, ash-blonde highlights to the front strands around the face. They highlight features and eyes, creating a bright and radiant effect.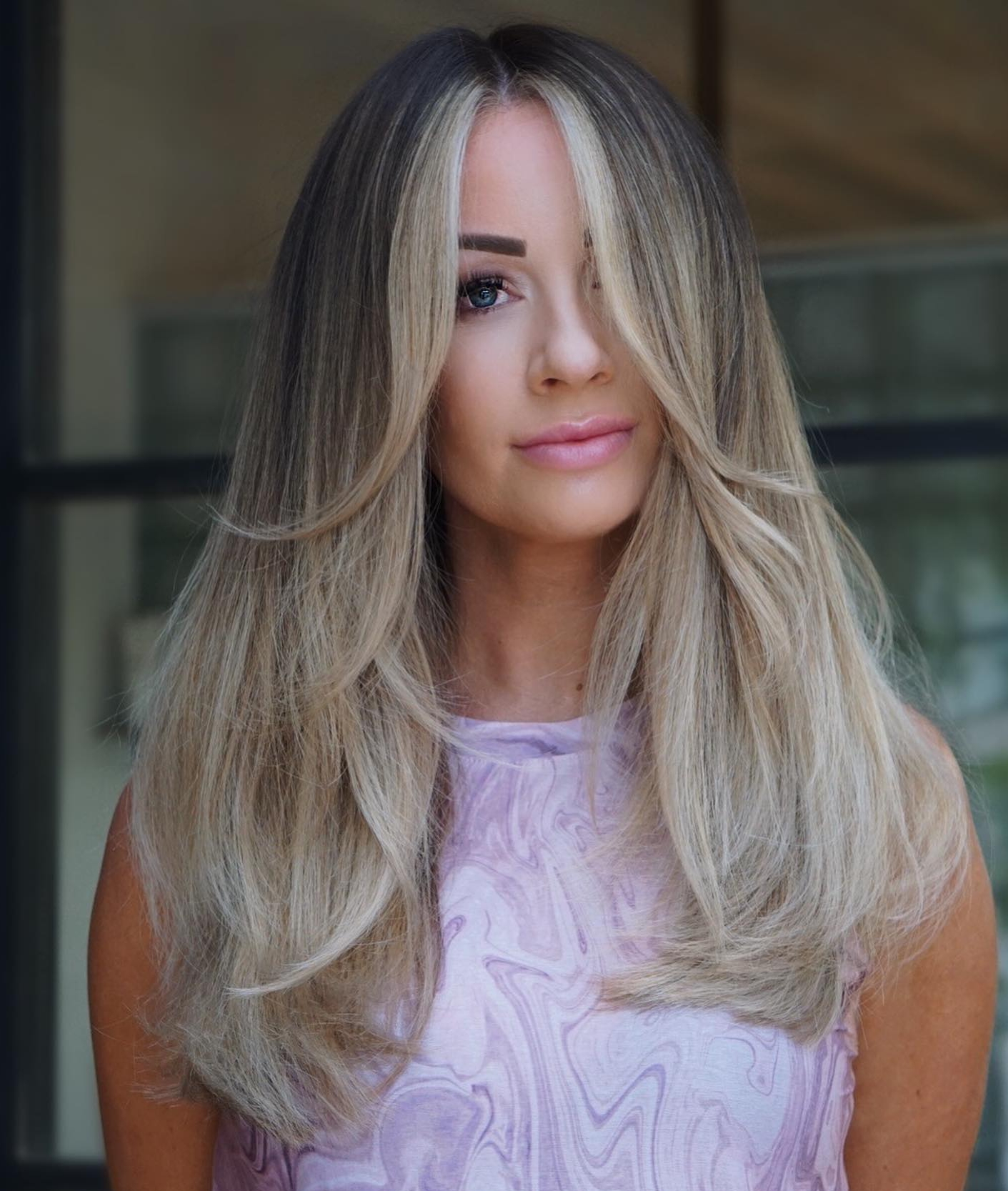 via @hairhecker
This hairstyle perfectly complements cold and warm skin tones thanks to the ability to adjust shades of ash blonde based on the individual characteristics of each woman.
You will like face-framing coloring if you are not ready to change your hair color and want to maintain darker roots. In addition, caring for such highlighting is also very easy.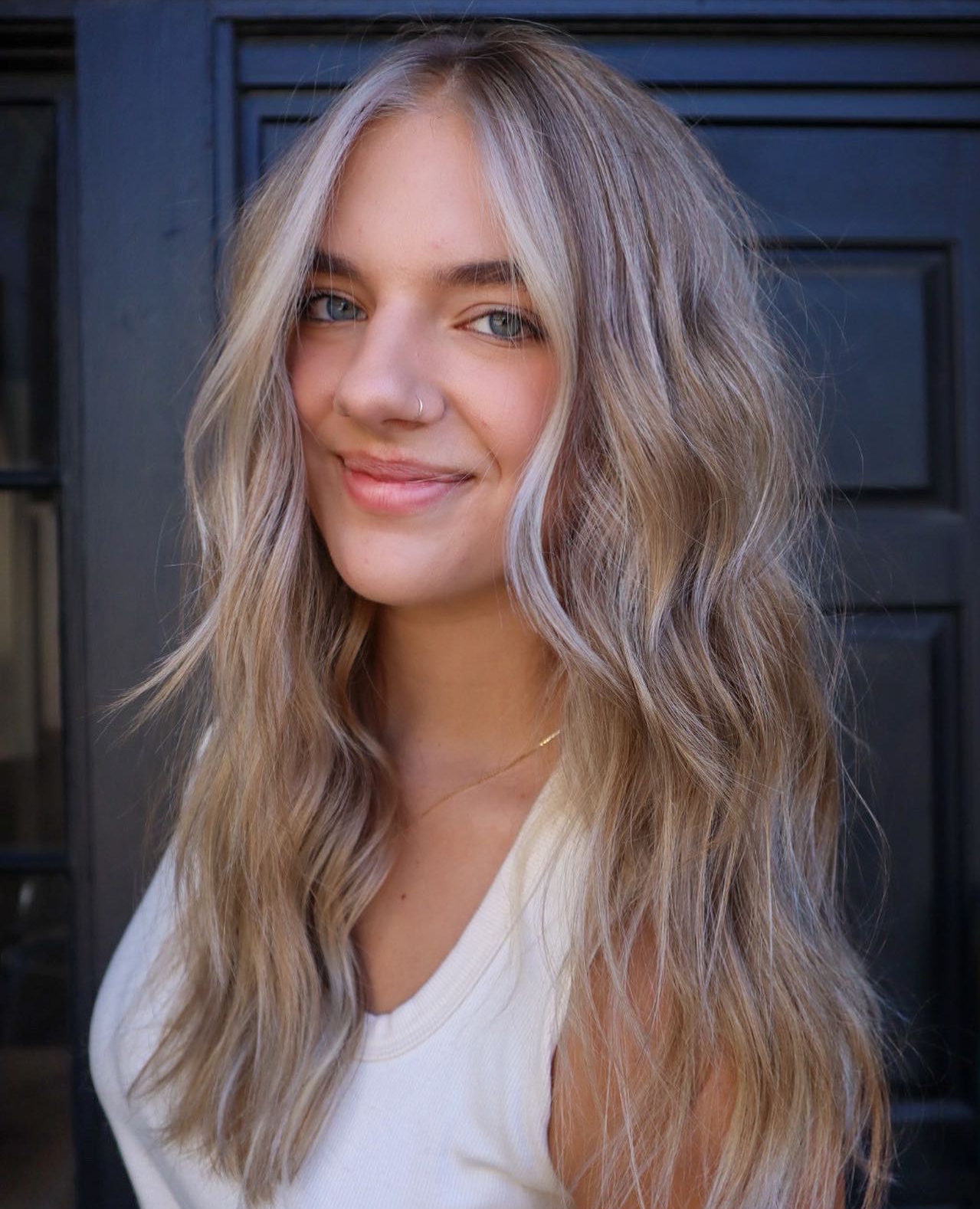 Ashy Mushroom Blonde
Ash Mushroom Blonde is a stylish and muted hair color that combines cold ash hair color with earthy tones of mushroom brown.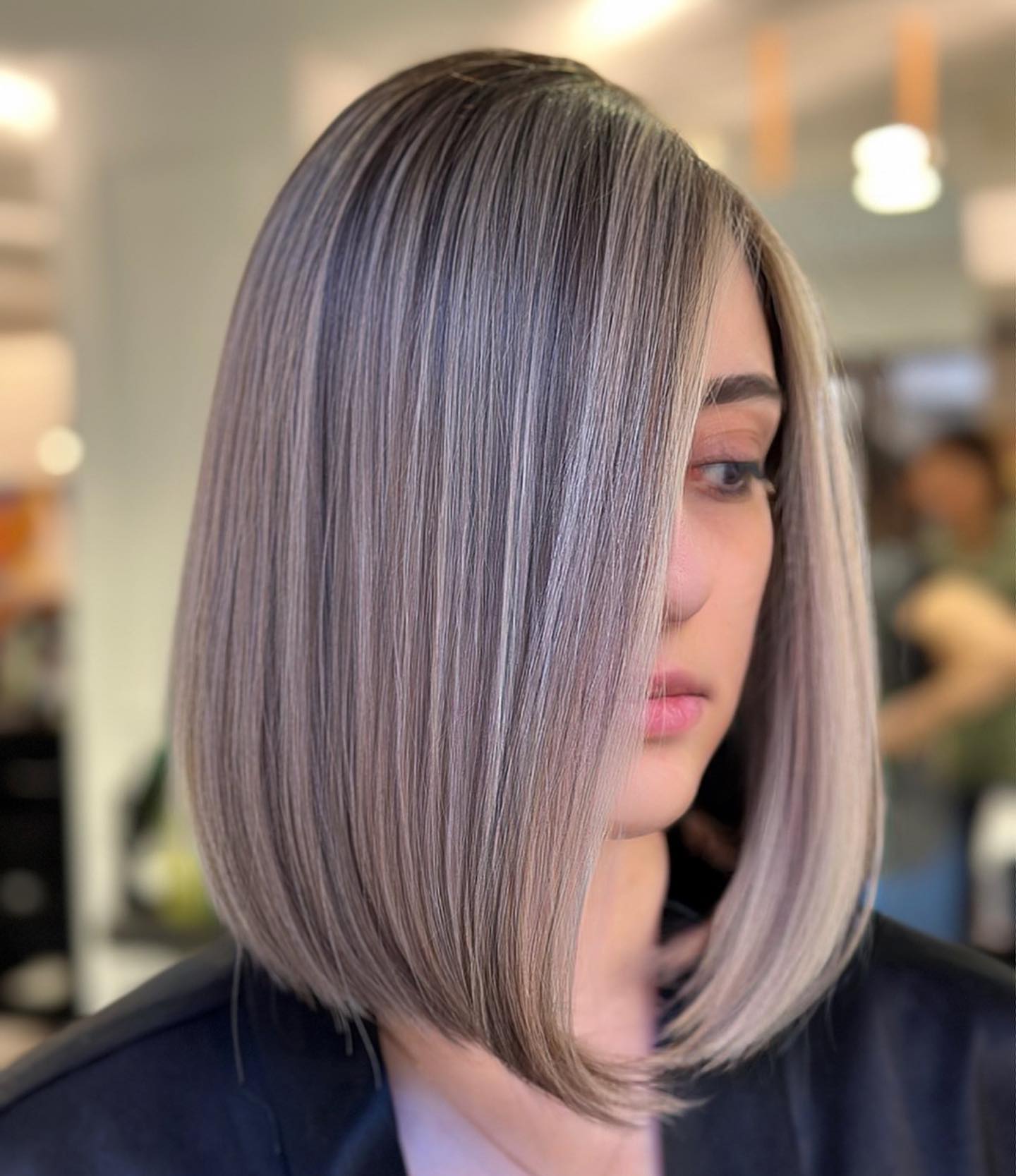 via @mirall_hair
The discreet and laconic shade is balanced and gives the hairstyle an intriguing haze and depth. This variation of ash brown coloring may require regular tinting to maintain ashy highlights and prevent transformation into warmer colors.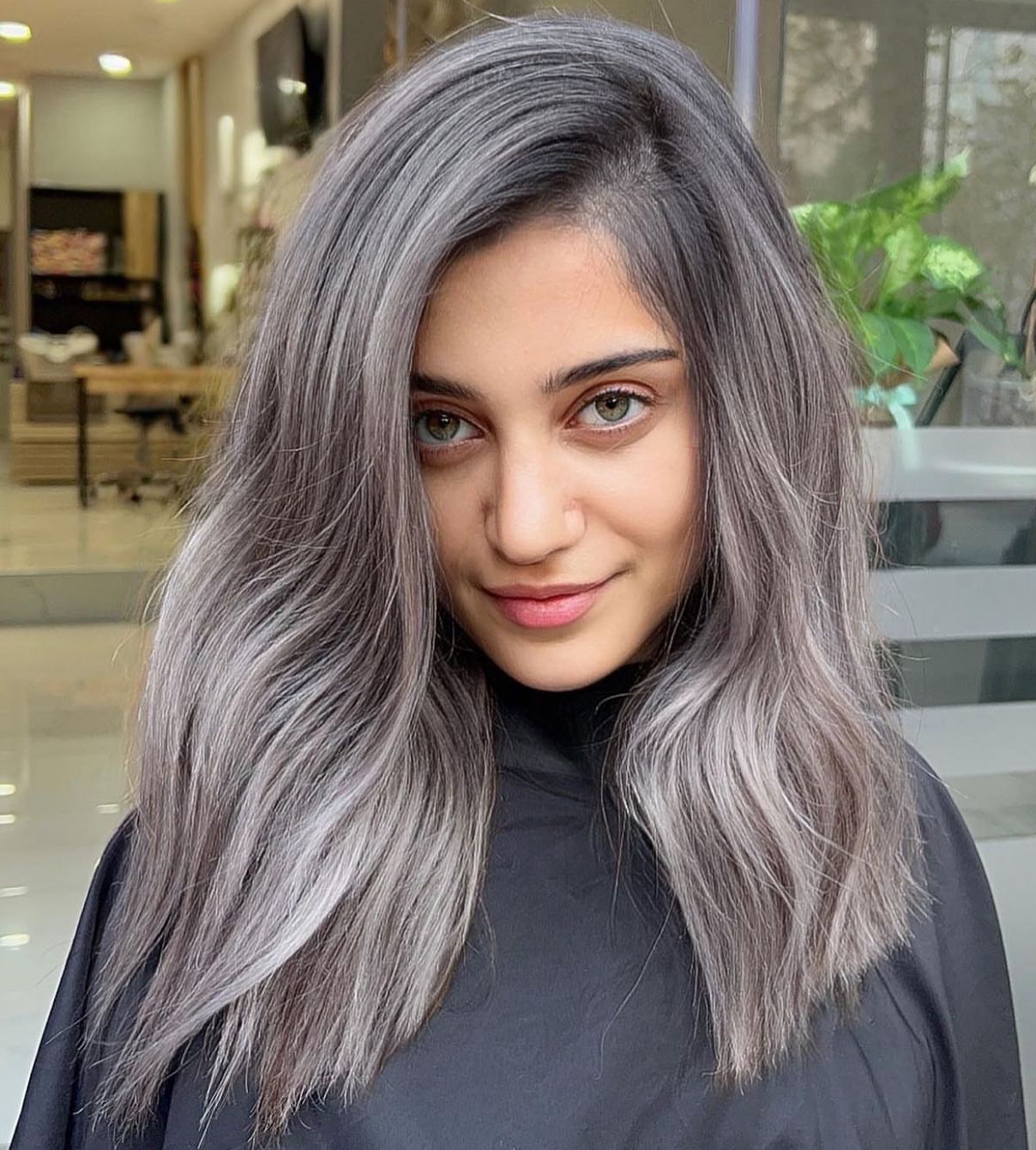 Ashy White Blonde on Long Hair
One of the most spectacular long hair color ideas is ash-white blonde. A stunning combination of icy blonde and ashen accents creates a surprisingly sophisticated and aristocratic look.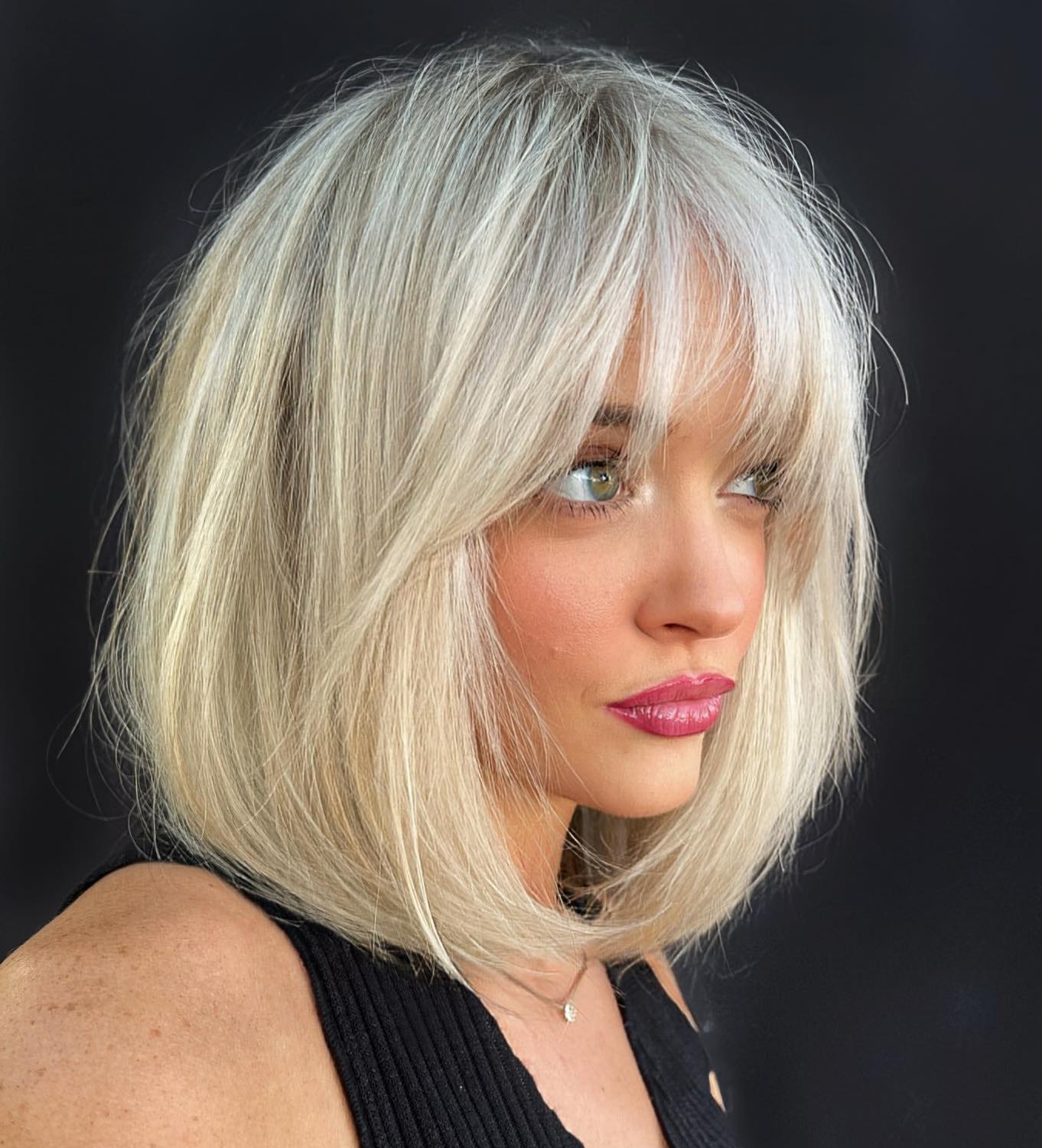 via @rachelwstylist
This shade is for women who are not afraid to be in the spotlight. Ash-blonde colors go well with fair skin tones and cool-toned eyes.
When choosing ash-white V-cut layered hair, remember that you will constantly have to invest in the care of such coloring. Regular toning and color-preserving cosmetics are necessary to keep the shade cool.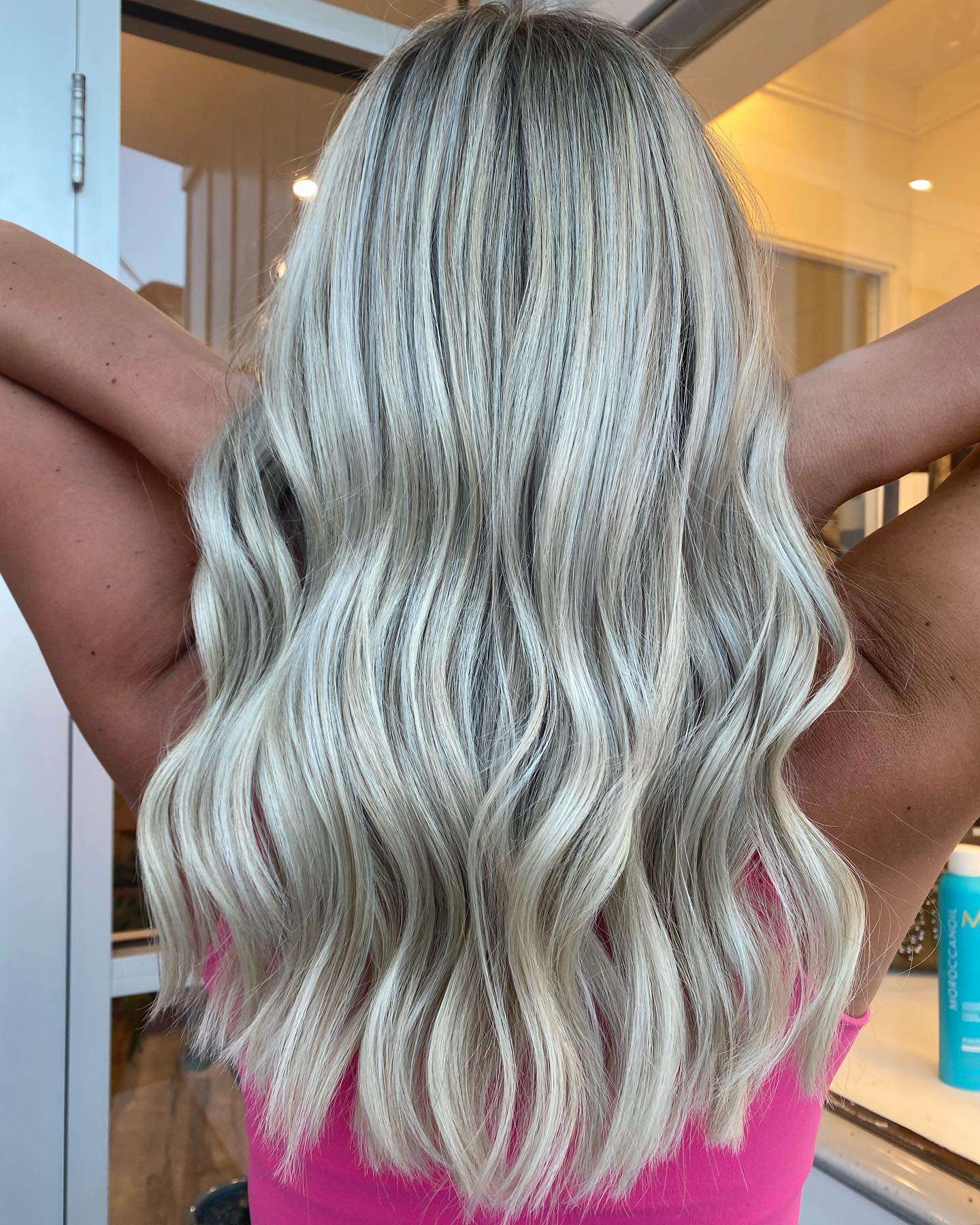 via @ombre.with.kay
Smokey Dark Blonde Hair
Dark hair with highlights is an elegant, muted shade perfect for a classic, discreet hairstyle or will become the basis for experimenting with modern styling.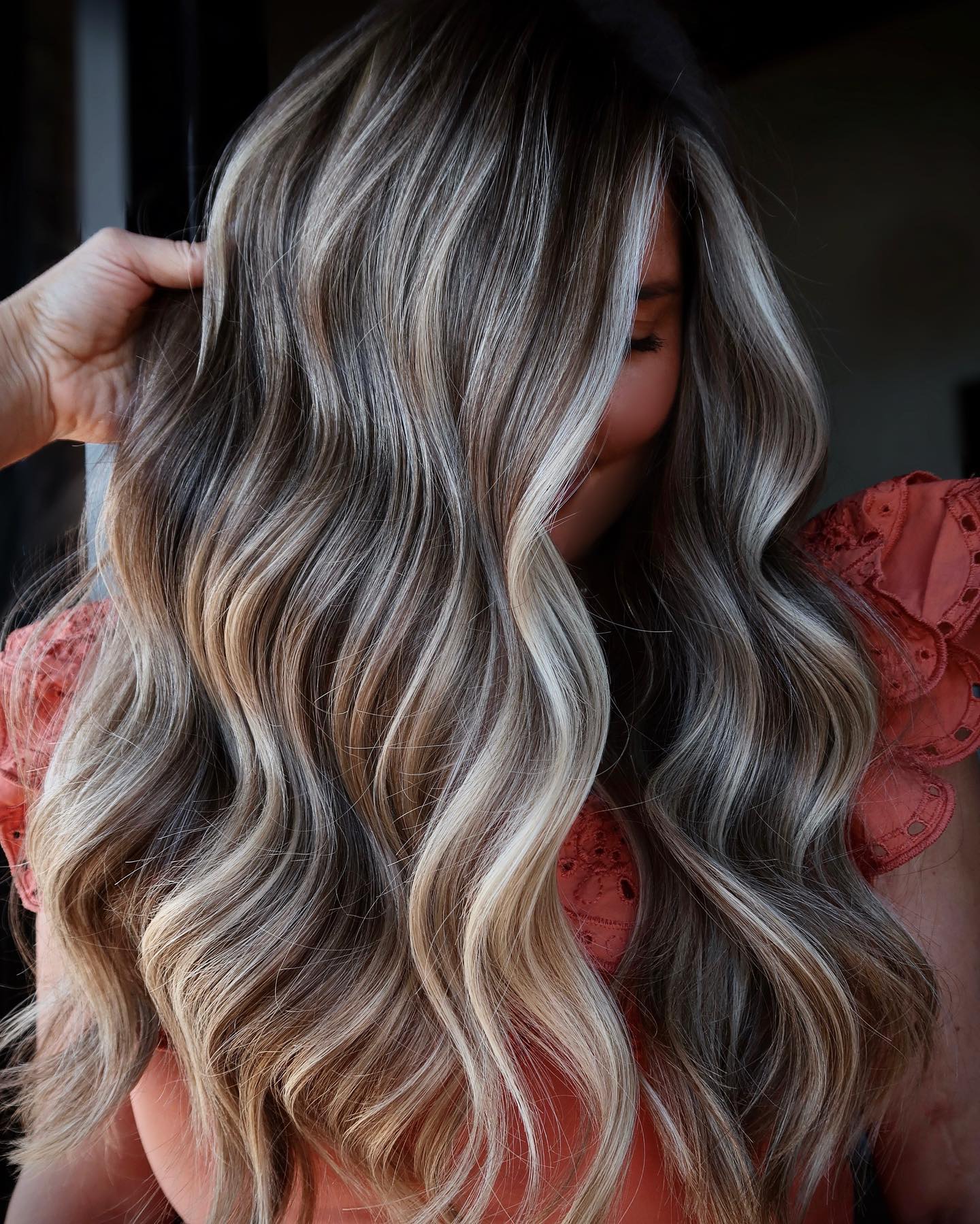 Versatility is the key advantage of this coloring. It complements a wide range of skin tones and eye colors and harmonizes with different lengths and textures of strands, including long wavy hair. Smokey dark blonde appeals to women looking for a low-maintenance shade.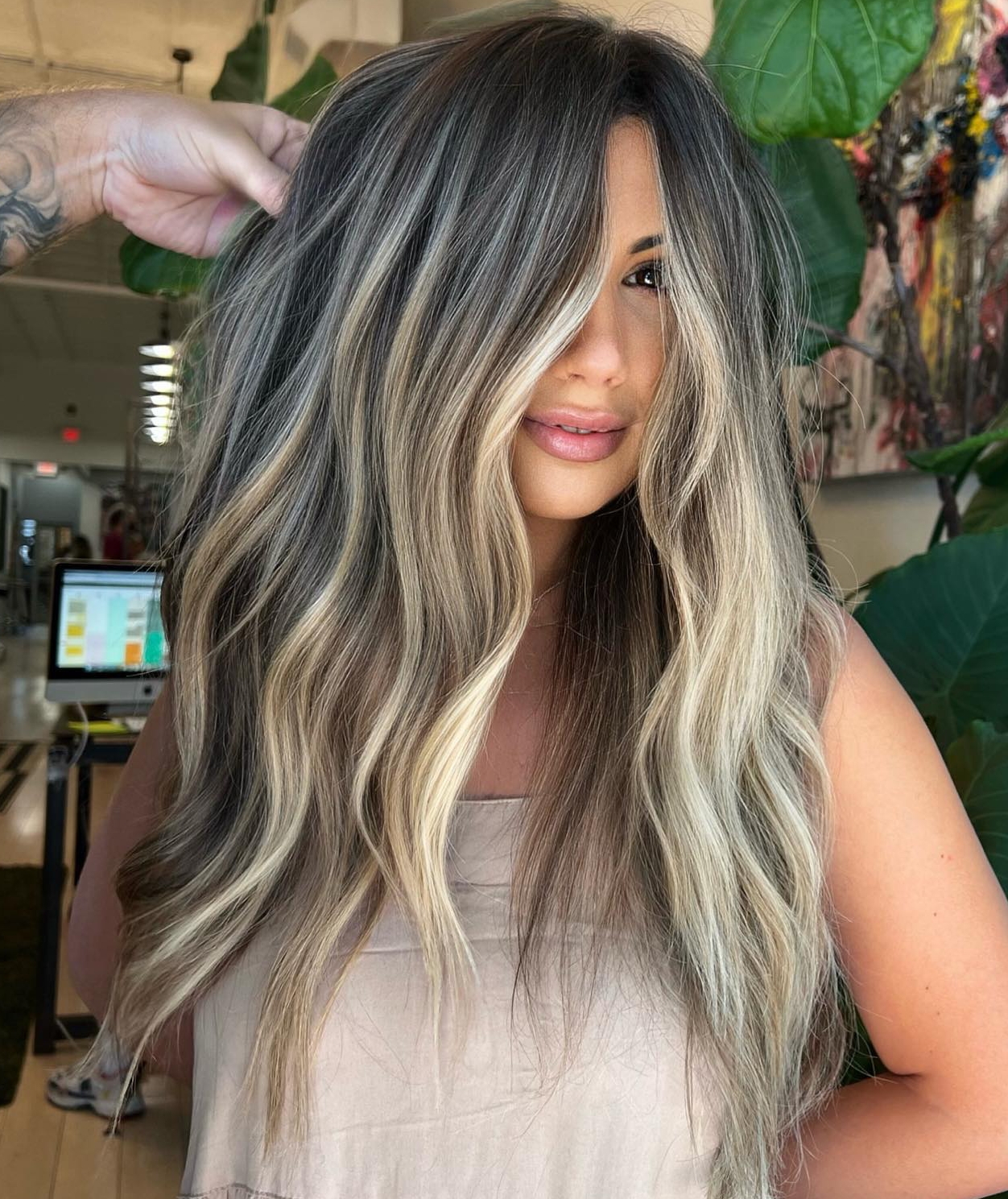 via @slayejae
Silver and Blonde Hair Color
Silver ash blonde hair is a bold and stylish choice for fashionistas who want to stand out and experiment with modern and non-traditional hair coloring. The result is a cold and multifaceted hair color ranging from subtle accents to more pronounced metallic effects. Ash-blonde bob cut with shimmering notes is chosen by those who want to stand out from the crowd or stick to a futuristic and daring style.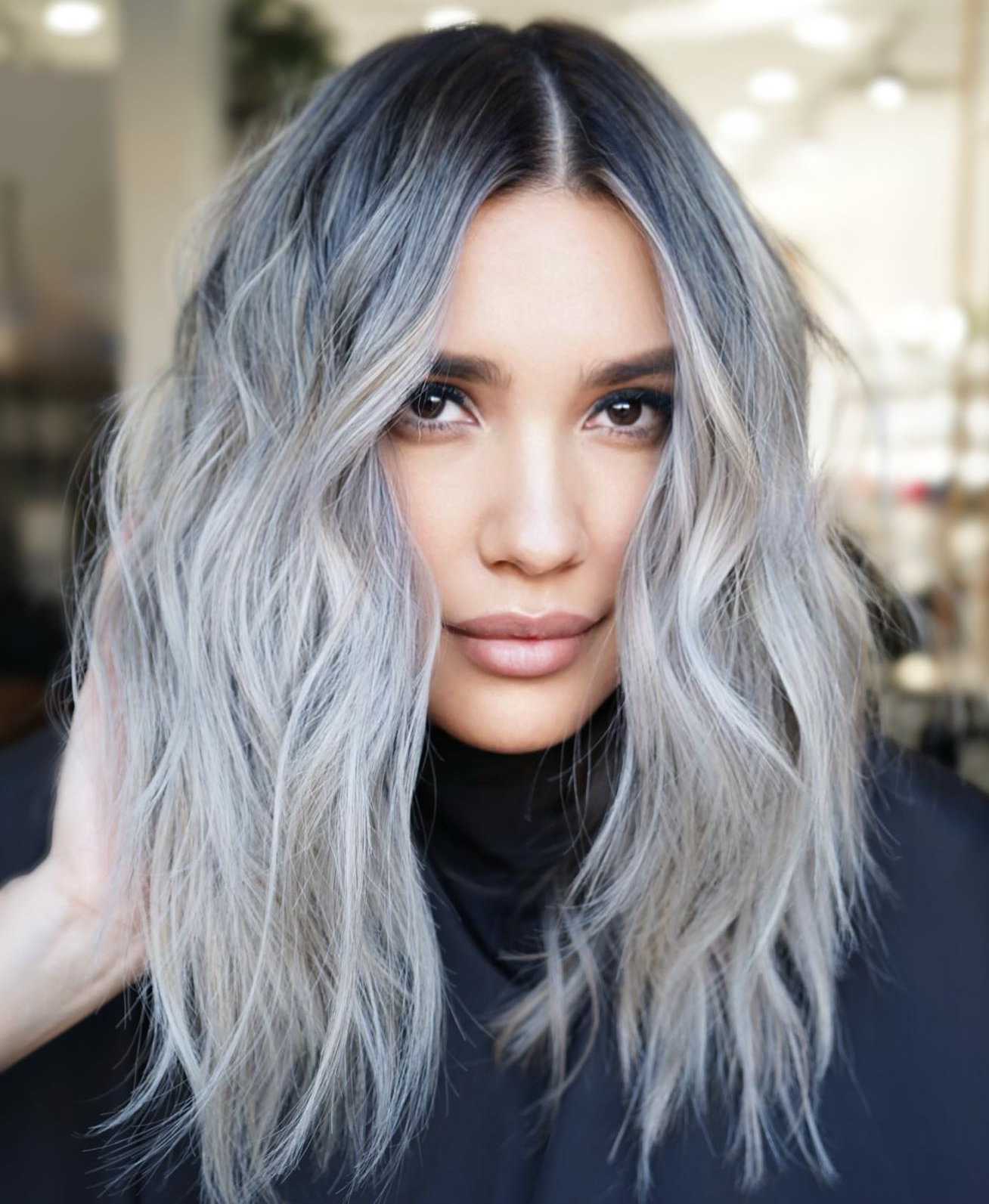 via @dresartistry
Cool undertones require regular tinting to prevent unwanted yellow or brassy tints. Also, you need to use color-protecting products and avoid excessive heat styling to preserve silver strands.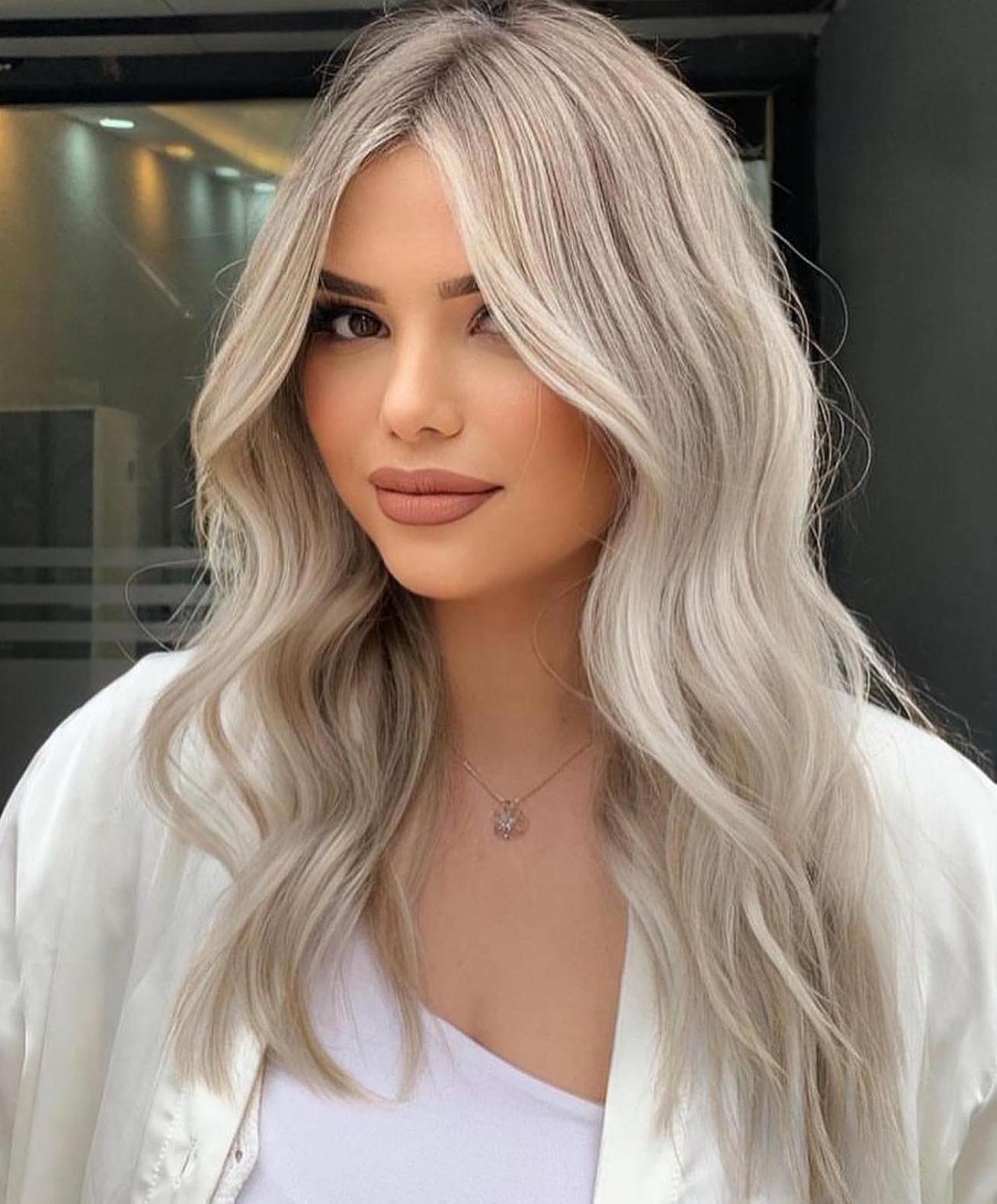 Pearl Ash Blonde Hair
What trendy shades will suit fans of original solutions? First of all, these are pearly natural hair colors with ashy highlights.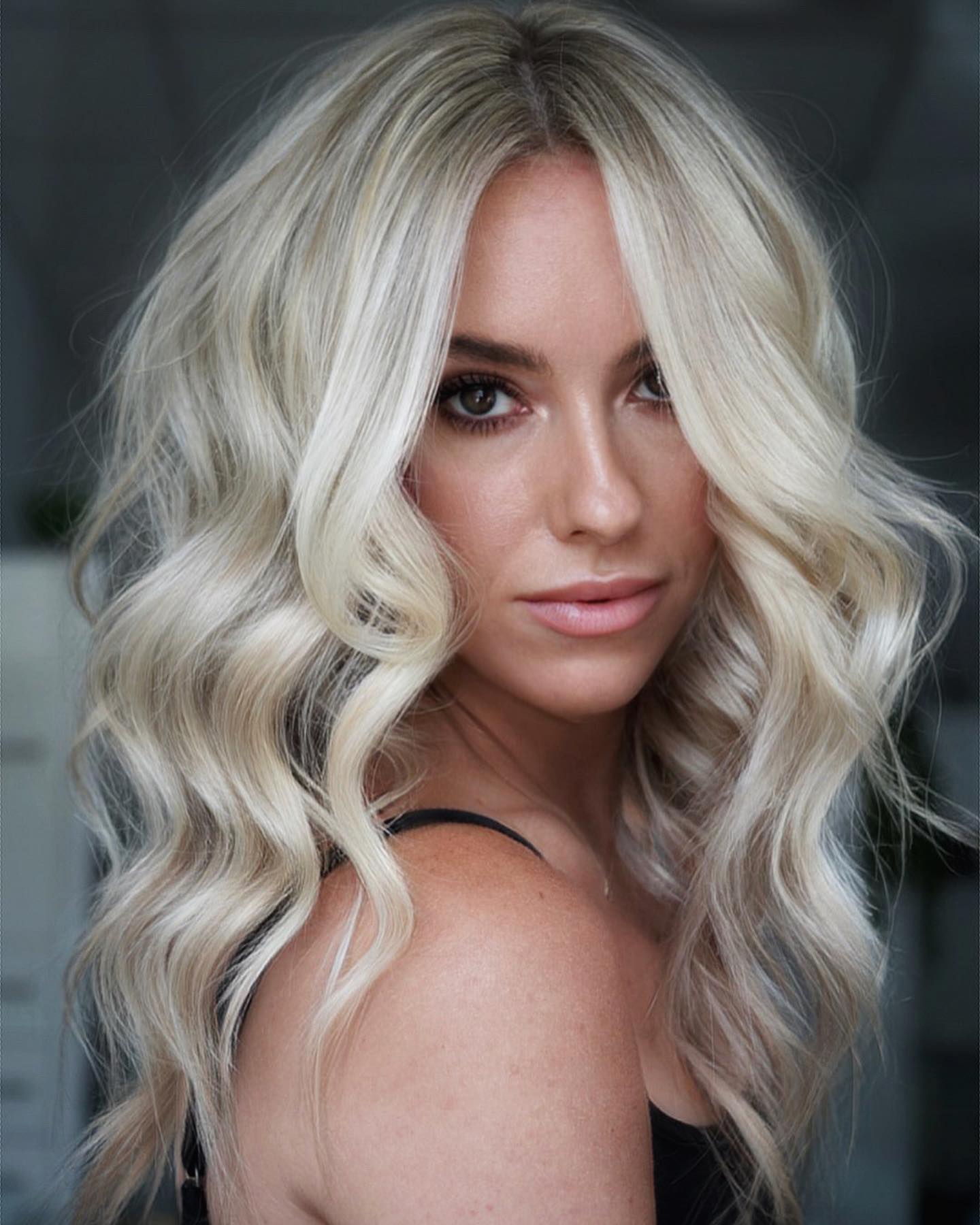 As the name suggests, this stunning cool shade resembles an iridescent silver pearl. It usually has a pale silver-blond base with a subtle ashy undertone.
Pearl ash coloring ideally complements cool and medium skin tones and is perfect for owners of blue or green eyes. But if desired, it can be adapted to different color types and preferences.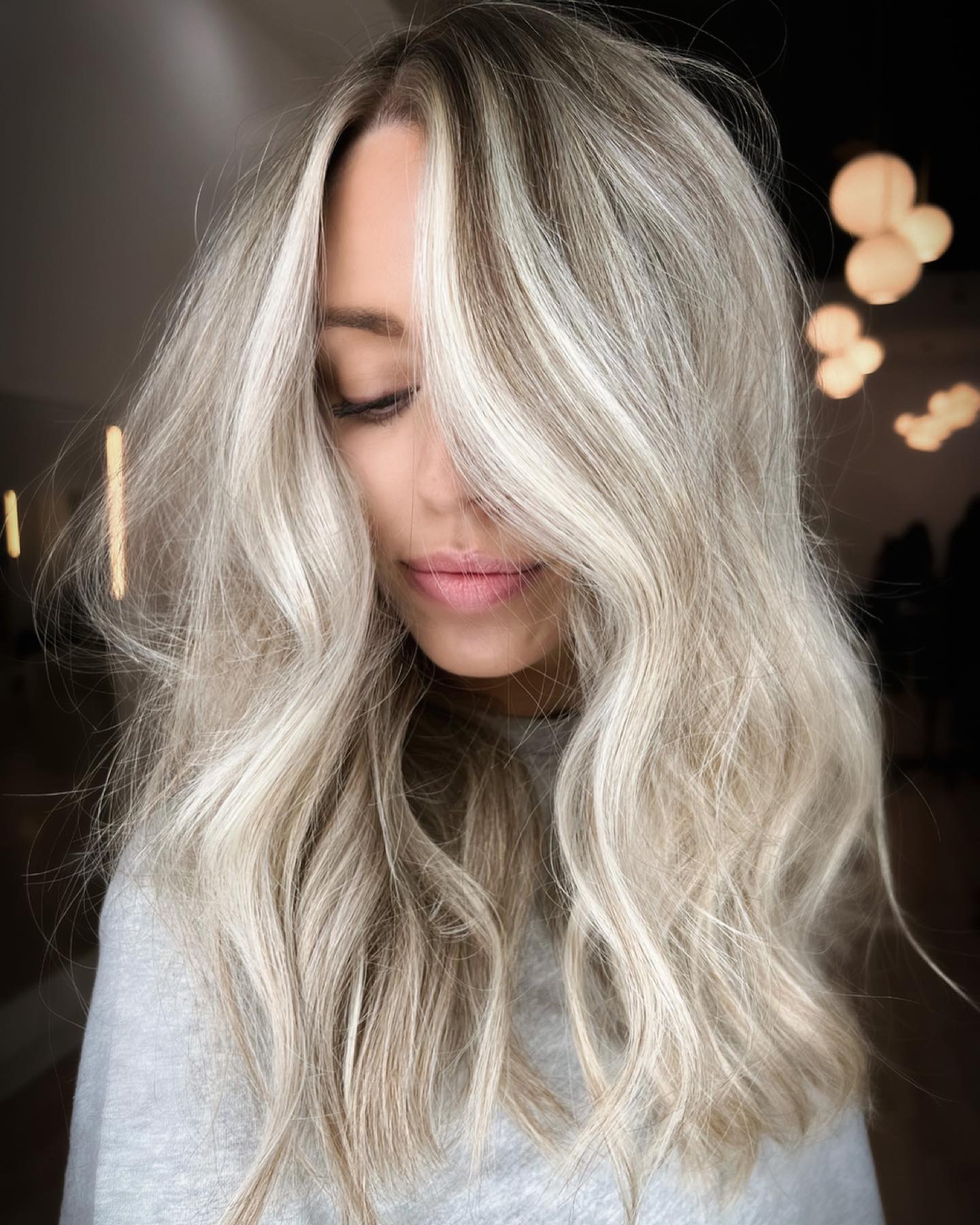 Creamy Blonde with Ashy Highlights
What happens when you combine a soft creamy blonde as a base color with ash-blond highlights in cool tones along the entire hair length? We bring to your attention a super popular, charismatic, and, at the same time, gentle hairstyle!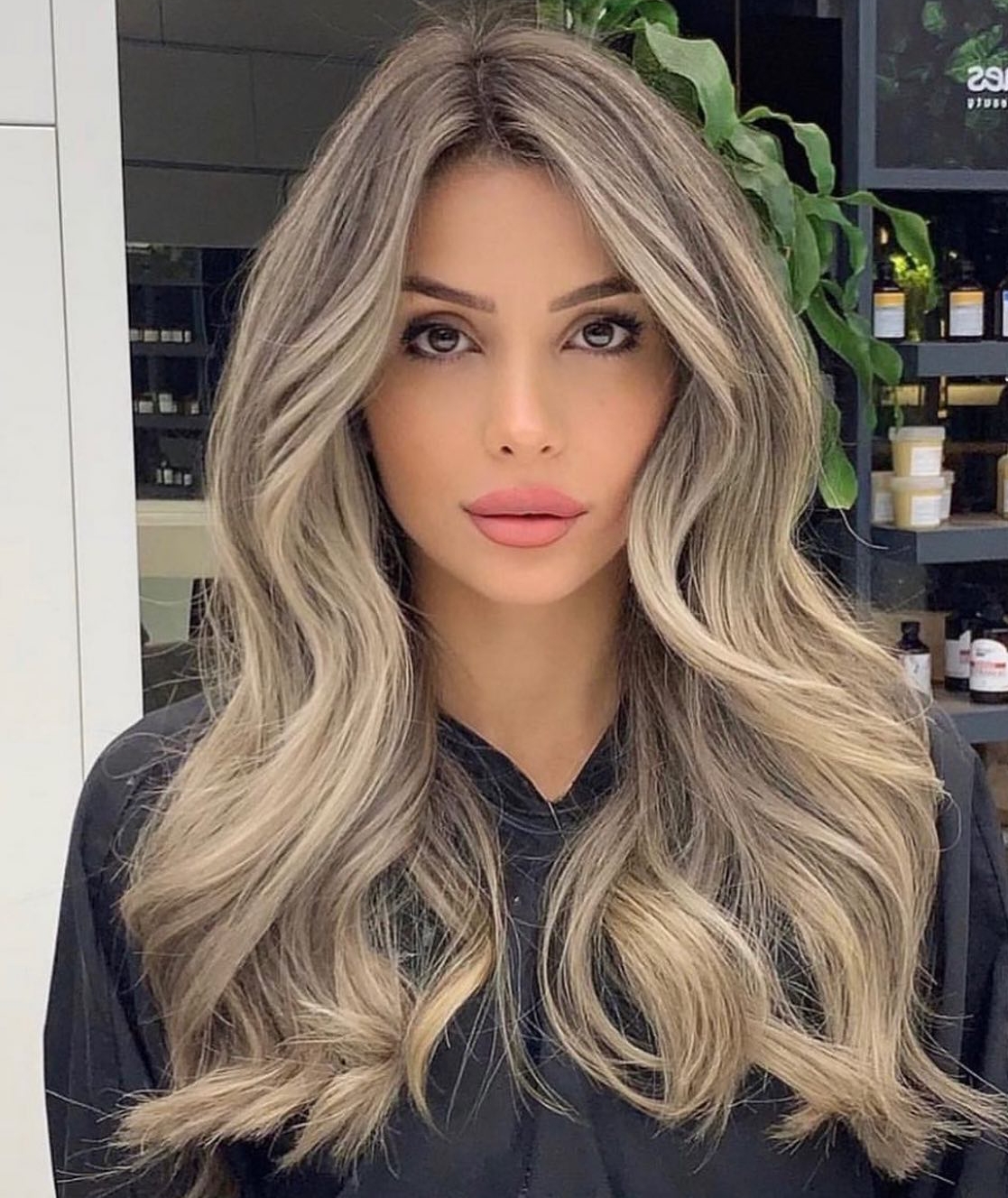 The combination of creamy tones in the base provides softness and naturalness, while ashy highlights provide sophistication and make styling light ash blonde hair more complex.
Such coloring can be combined with any length and texture of strands. But it will look impressive on long, straight hair, fully revealing the heat and cold play.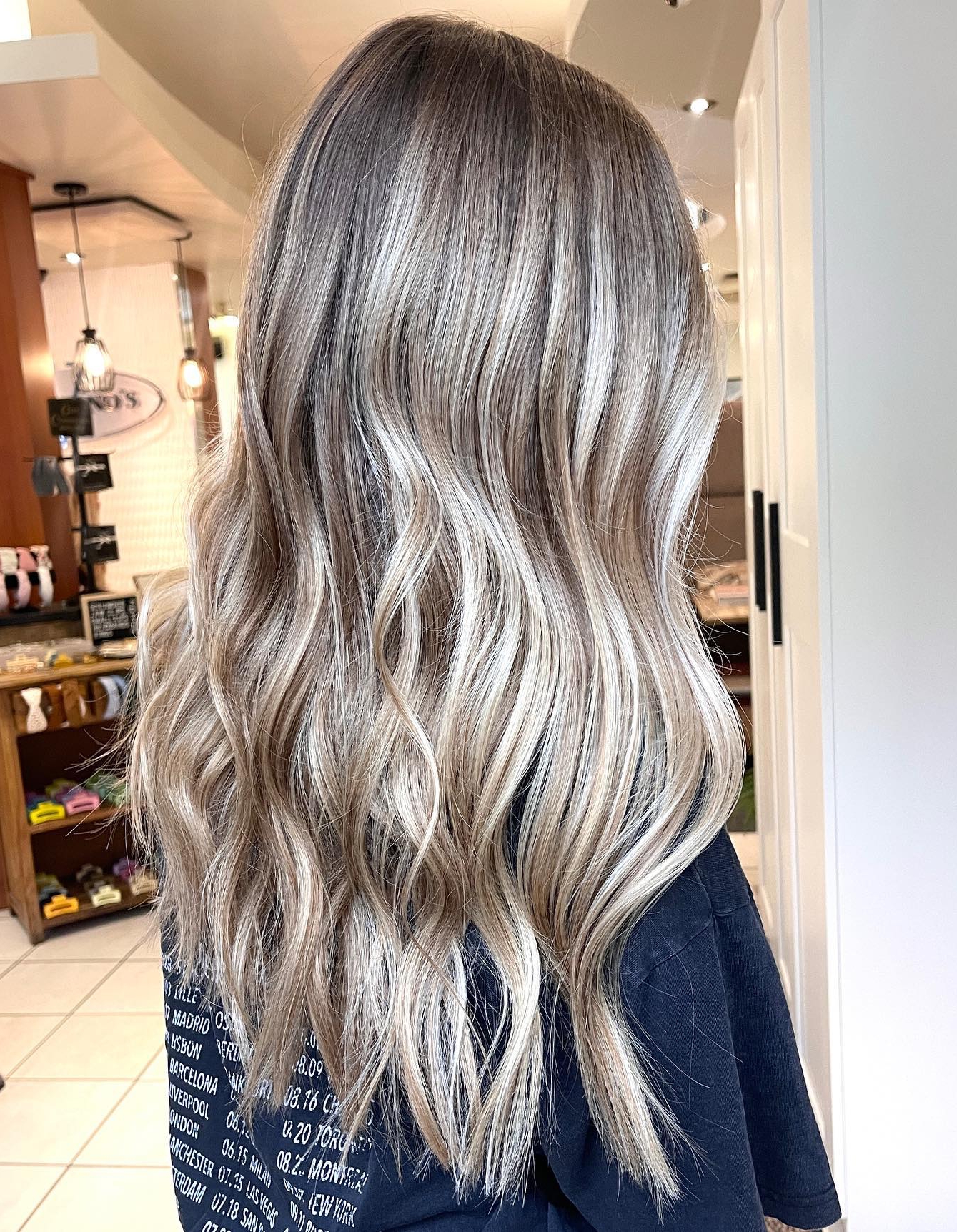 via @colourbyvanessa
Blunt Bob Cut with Ashy Tones
The ash-blonde bob is the epitome of sophistication and sass. Combining clean lines with cold shades lets you get a minimalist and trendy look.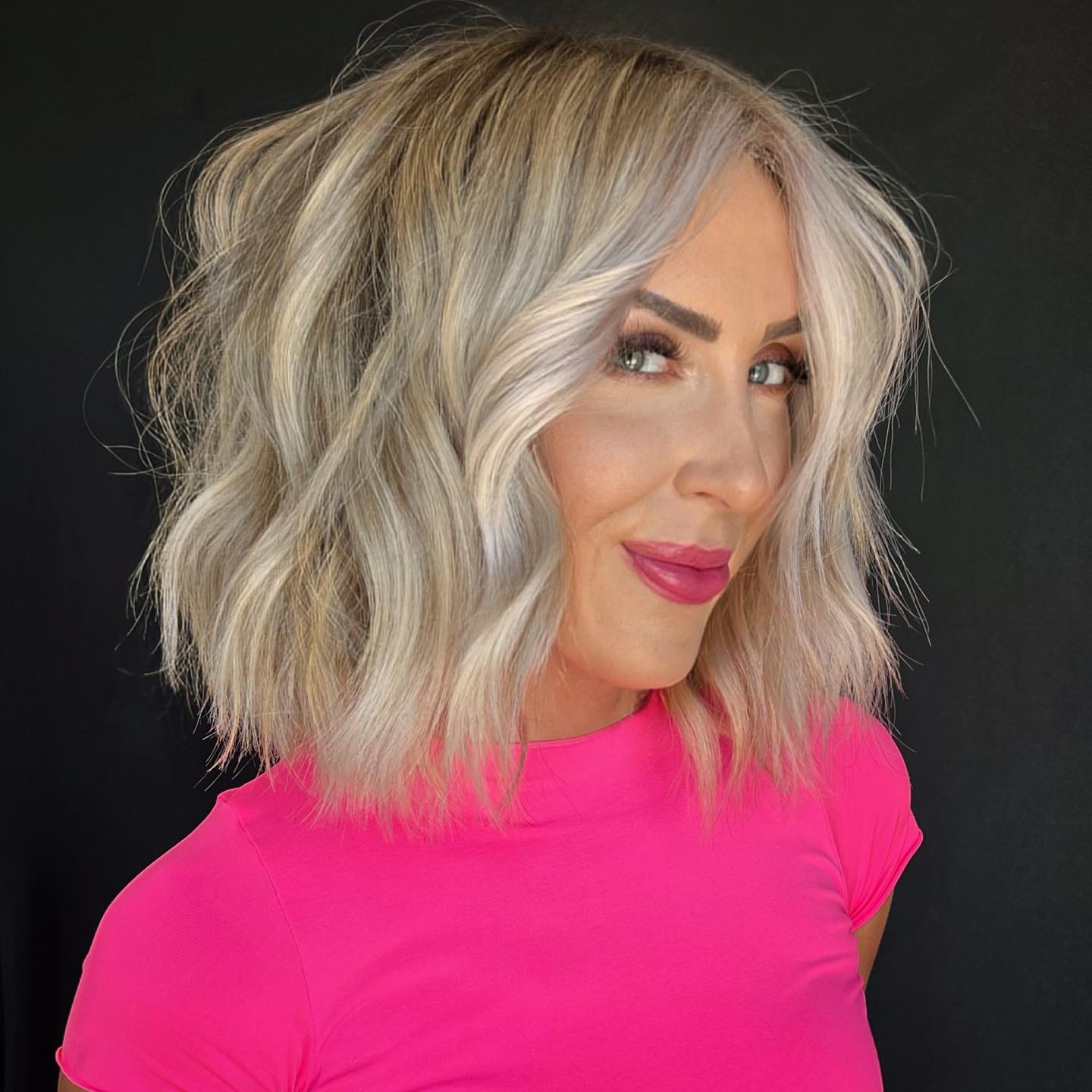 The popularity of this hairstyle largely depends on its ease of care. The even length of the bob means there's no need to maintain a layered texture, and ashy highlights can be toned less often than some other shades.
Personalize light brown hair according to your wishes. You can choose a subtle ashy shade or more pronounced highlights, creating a striking contrast.
Use styling products — texturizing sprays or serums — for additional volume and dynamic effect.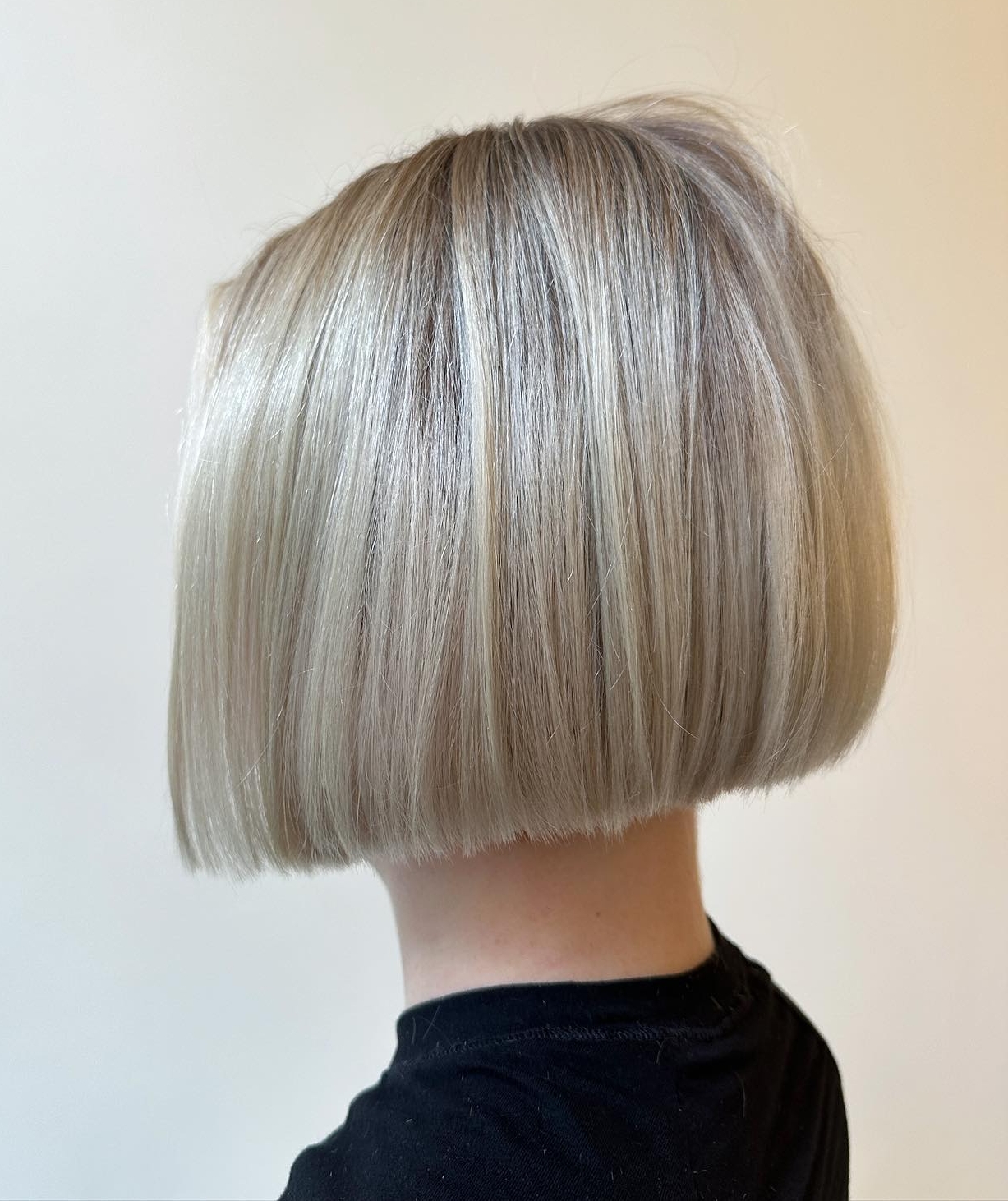 via @lizzysmanes
Caramel and Ash Highlights
The coloring that combines caramel highlights and dark ash blonde remains invariably popular. The contrast of warm and cold tones allows you to achieve a visually bright and dynamic effect, depth, and volume.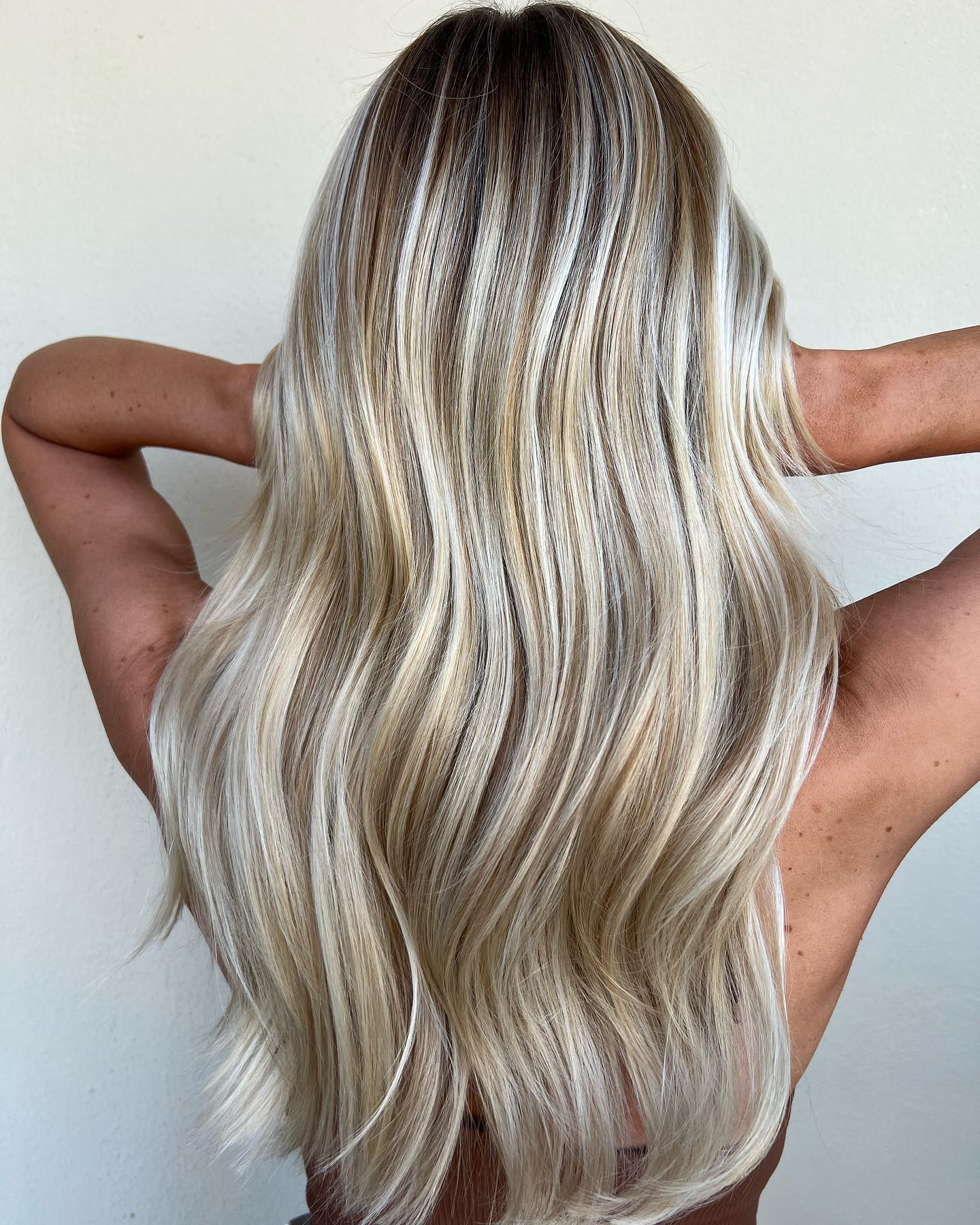 Compared to a solid color, caramel and ash highlights require less maintenance. The smooth transition between shades makes hair regrowth less noticeable, reducing the need for frequent touch-ups.
Ash and caramel shades on darker hair are a timeless classic. If you're starting experiments with different shades, choose this hairstyle — you can't go wrong!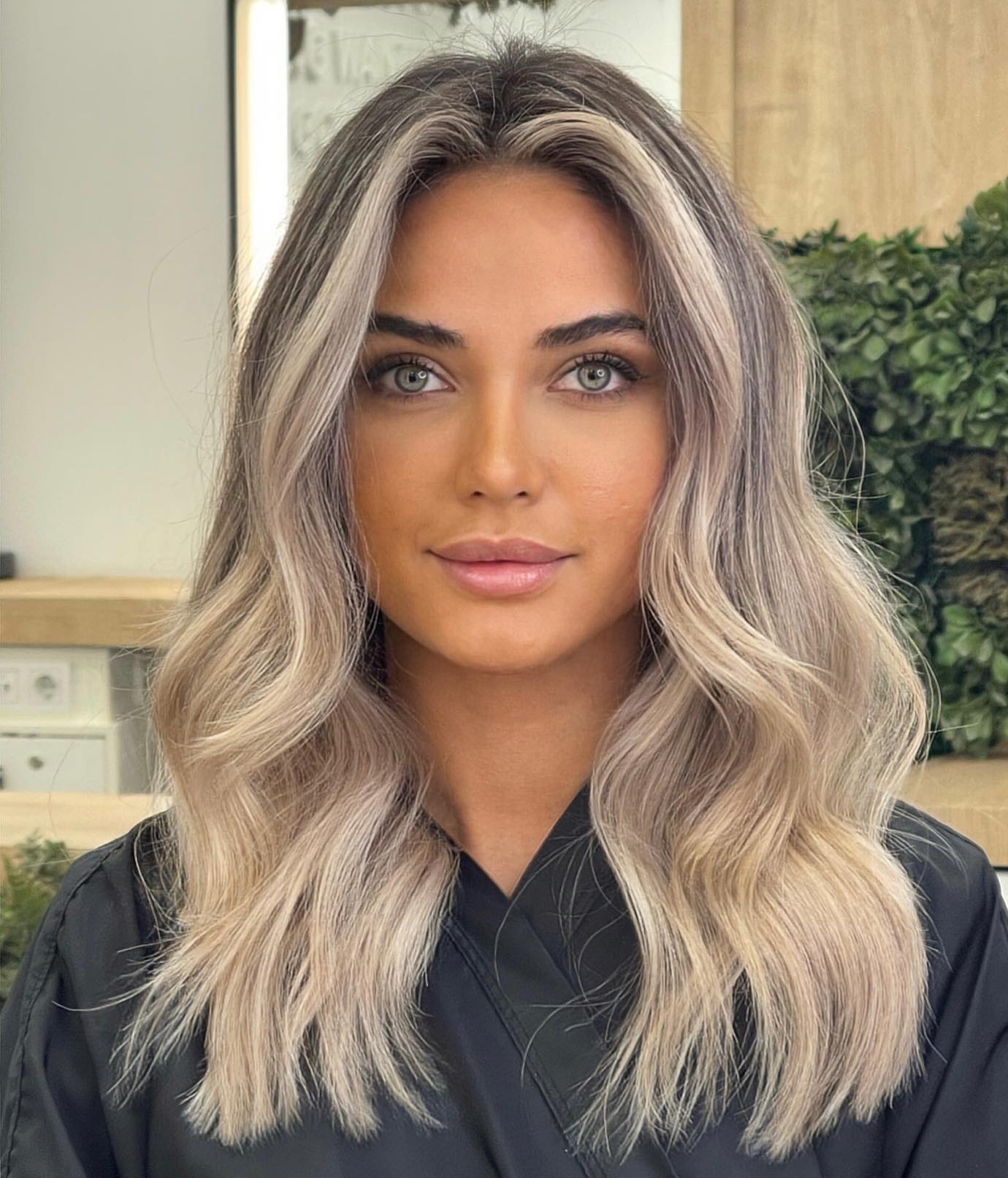 via @orkunbaykut
Dirty Blonde with Ashy Blonde Tones
Are you looking for the most natural but stylish color idea for brunette hair? Meet dirty blonde with ash blonde tones!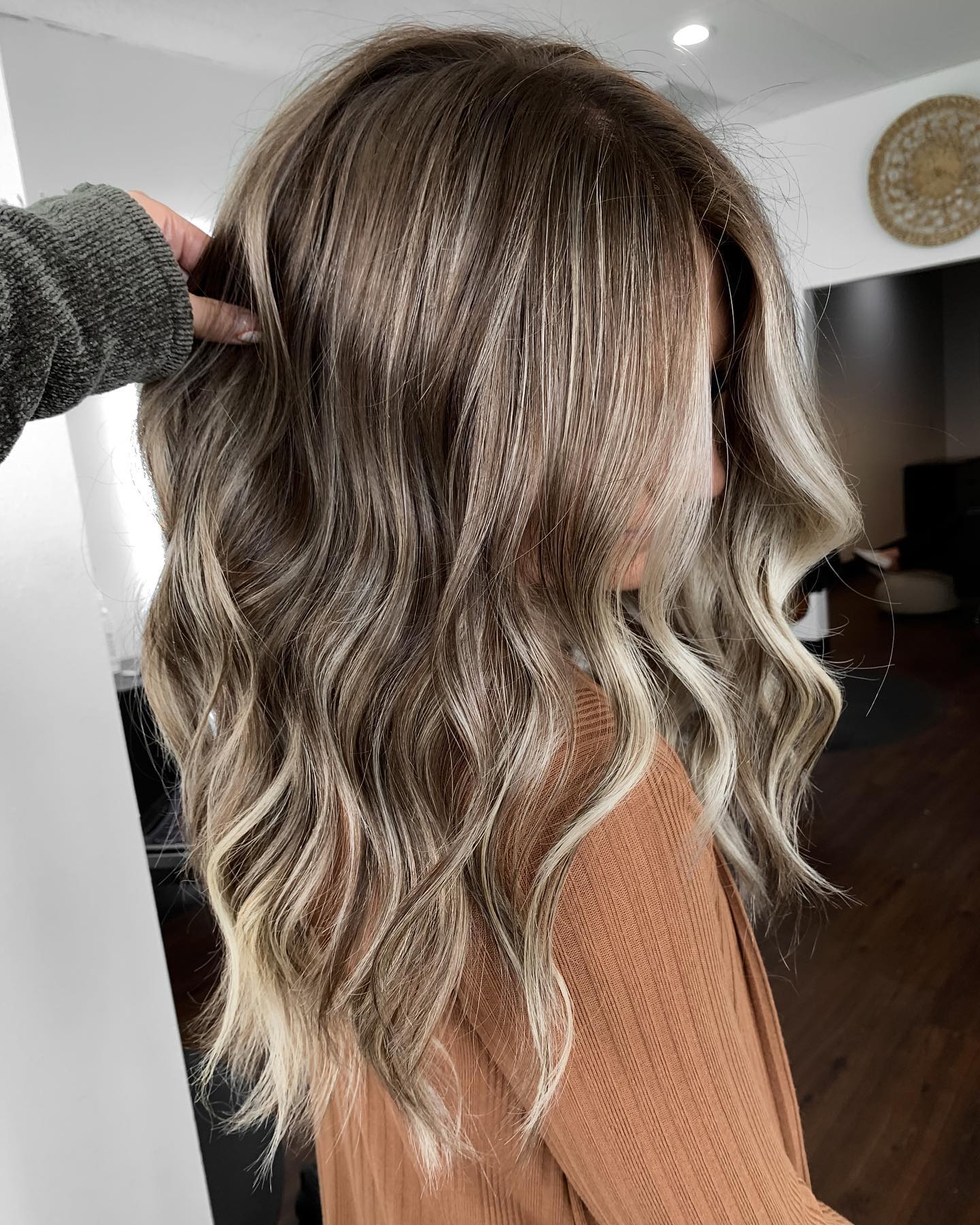 This hairstyle is characterized by versatility, naturalness, and ease. Ash-blonde hues imitate the slight lightening in the sun, giving hair a tanned and deliberately careless look, and the balanced contrast adds depth and texture to brown hair without making the coloring too noticeable or harsh.
This blonde version goes well with a variety of hairstyles and occasions. Whether you prefer beachy waves, sleek updos, or sleek, straight locks, this color is a base for any options listed.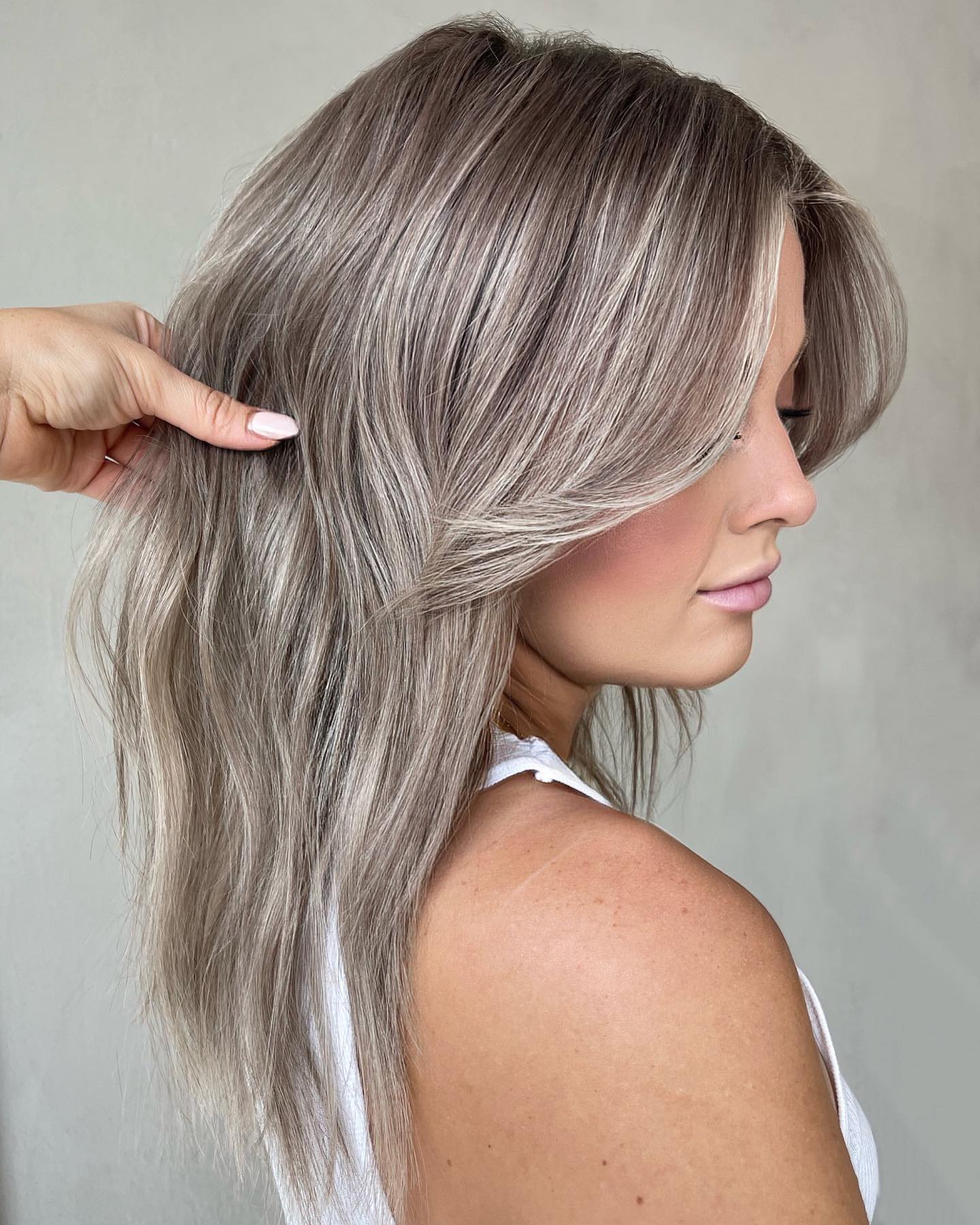 via @taya.hair
Honey Blonde with Ash Blonde Strands
Honey blonde tones with ash-blond strands are a beautiful combination of warm and cool tones that add sophistication and dynamism to the look.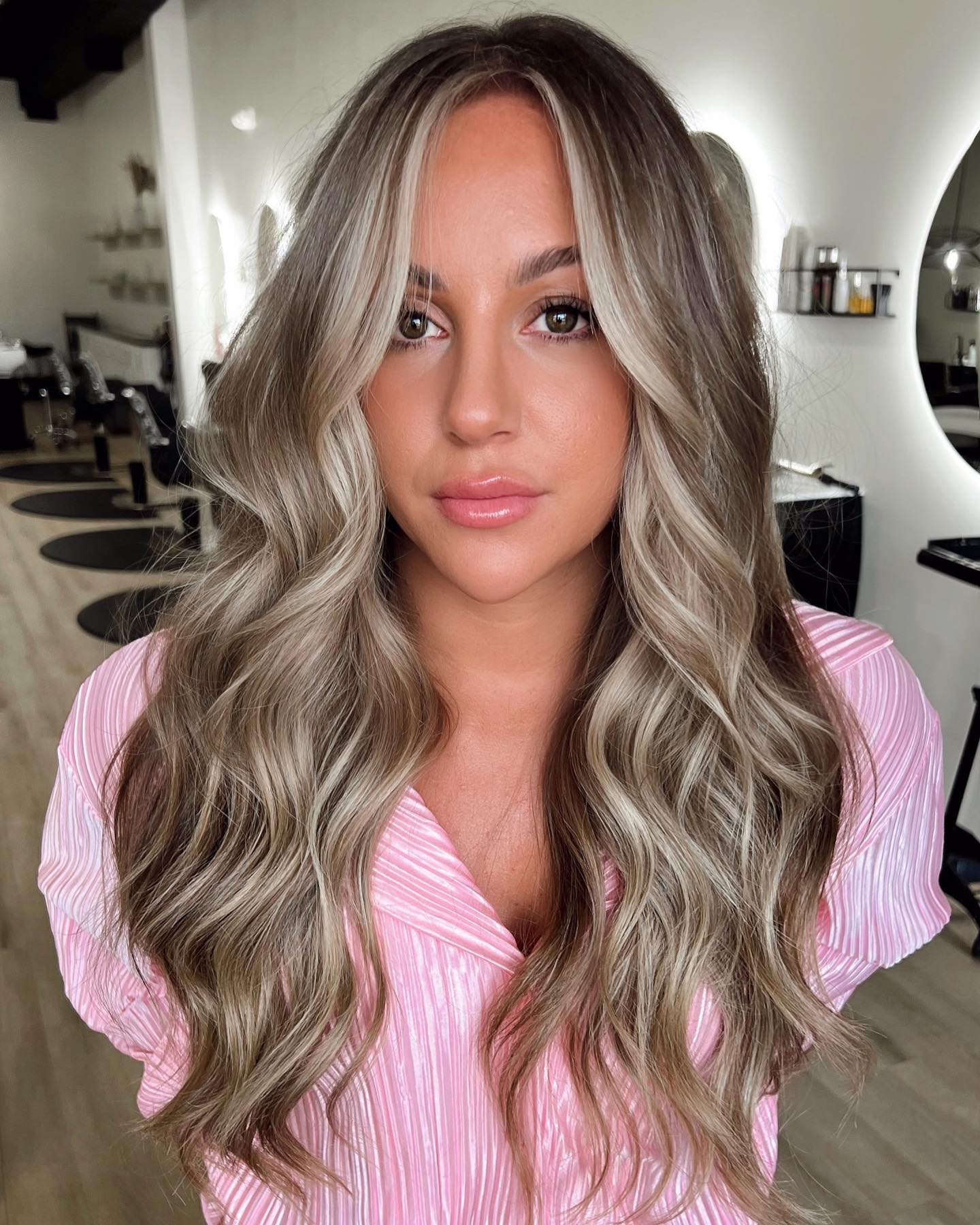 via @styledby_debbe
Ash-blonde locks are created using techniques such as balayage or foiling to imitate naturally light hair. Their location and thickness can be adjusted to suit individual preferences. Some women opt for subtle highlights, while others prefer more defined curls for a bold effect.
Platinum blonde shade on long strands can also enhance texture and volume, giving hair an effortlessly chic look. See for yourself!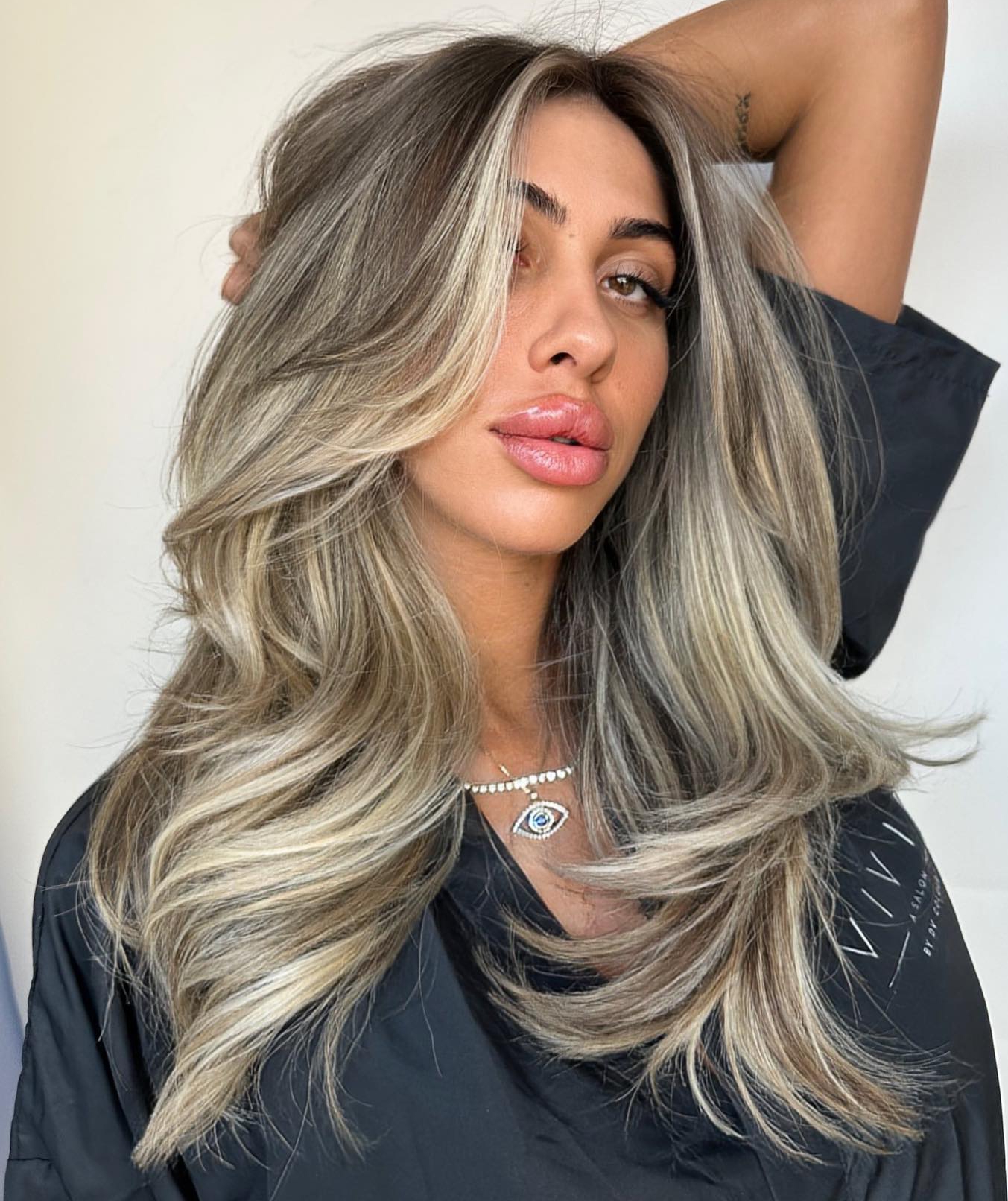 via @dvcolour
Platinum Ash Blonde with Natural Roots
Trendy platinum ash blonde hair combines cool shades with intentionally darkened or natural grown-out roots.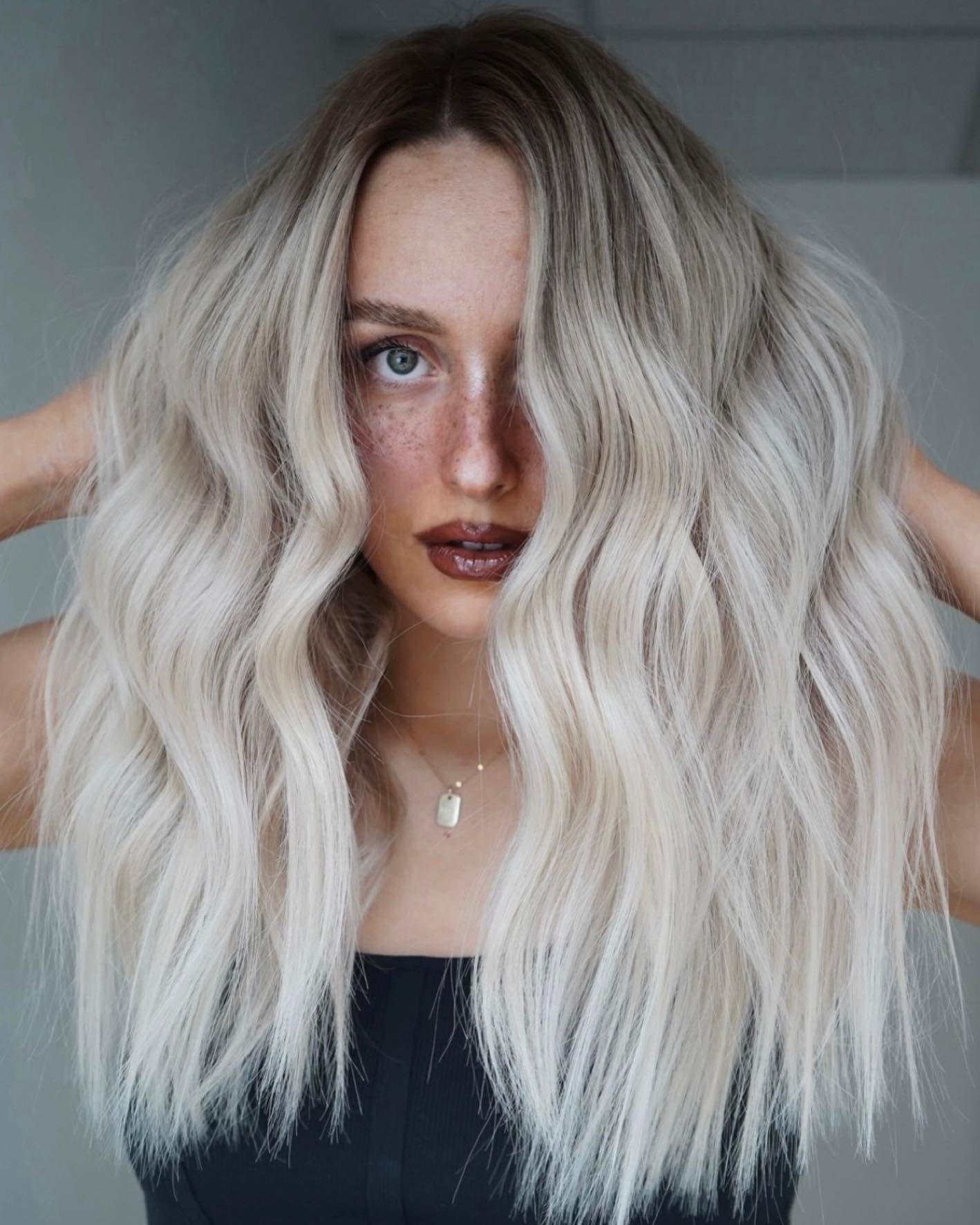 This coloring imitates natural hair growth and makes care as easy as possible for its owner. Today, blonde with dark roots can be seen on red carpets and in fashion magazines, further cementing its status as a stylish choice.
Platinum ash blonde goes well with warm and cool skin tones and different face shapes while requiring minimal maintenance. This option is perfect if you are looking for an original yet practical hairstyle!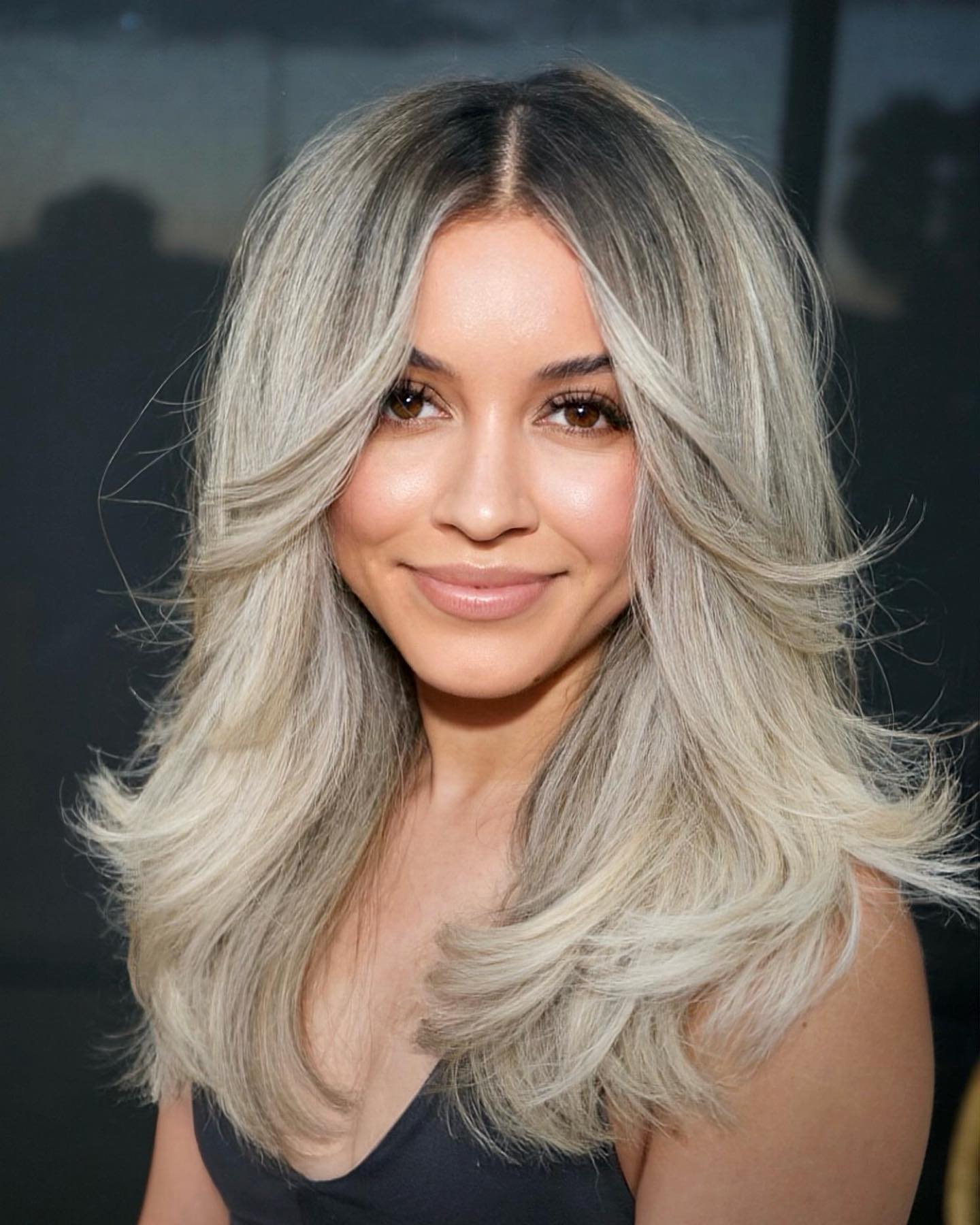 via @dresartistry
FAQ
What shades of blonde are the most popular this season?
Do you want to be on trend? Choose one of these popular colors!
Bronde (Brown/Blonde). Blonde isn't just about the perfect platinum shade. This vibrant combination of light and brown looks stunning and perfectly complements different skin tones.
Honey blonde. A delicate golden hue with rich caramel tones adds warmth and volume to hair.
Beige blond. Neutral blonde with hints of ash and beige. It is a universal shade that can be adapted to any look.
Icy blonde. Cold color with a silver or ash tint. It's a bold choice that requires regular care to maintain freshness.
Babylights. Light, almost invisible highlights imitate the natural color of children's hair. This coloring gives your hair vibrancy and volume without making it look overly processed.
Our TOP 5 recommendations will help you decide on your look and be spectacular under any circumstances!