Chocolate hair color is a beautiful natural shade known for its richness and vibrancy. The chocolate brown hair looks impressive because it stands out and complements various skin tones. Whether your locks are short or long, this versatile hair color perfectly matches any hair length.
You can experiment with different ideas for chocolate hair colors for a sophisticated look.
Romantic Dark Chocolate Brown Hair
If you have light brown hair, one of the best ways to create a stunning impact is by using the dark chocolate hair color. There are so many possibilities. You can transform your natural hair entirely into dark brown or let the color flow from light to deep brown in layers.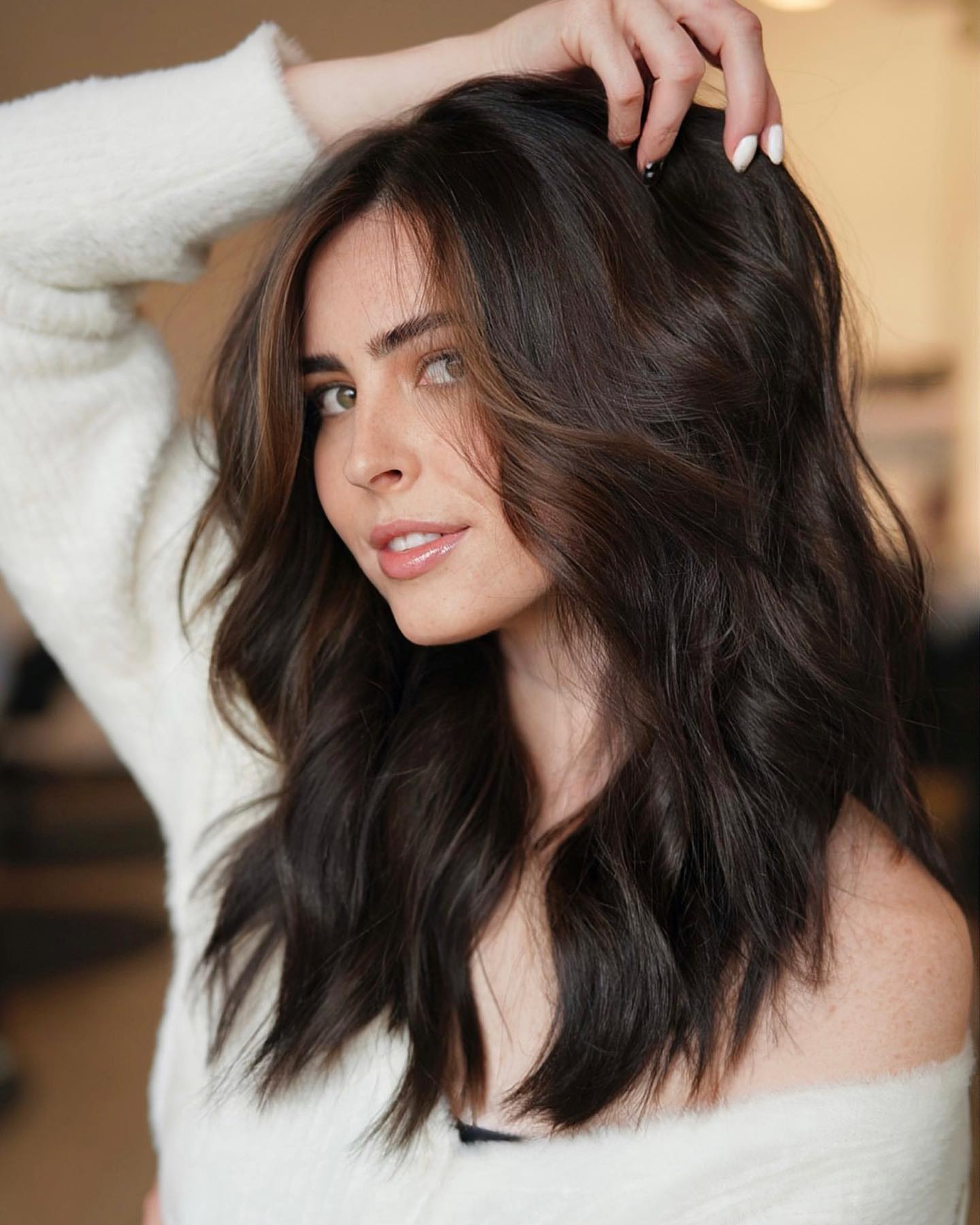 via @presleehair
The romance of the color gives a natural look since it reflects the earth tone palette. This shade is best for women with naturally dark hair as the richness of the color gels beautifully with your hair color.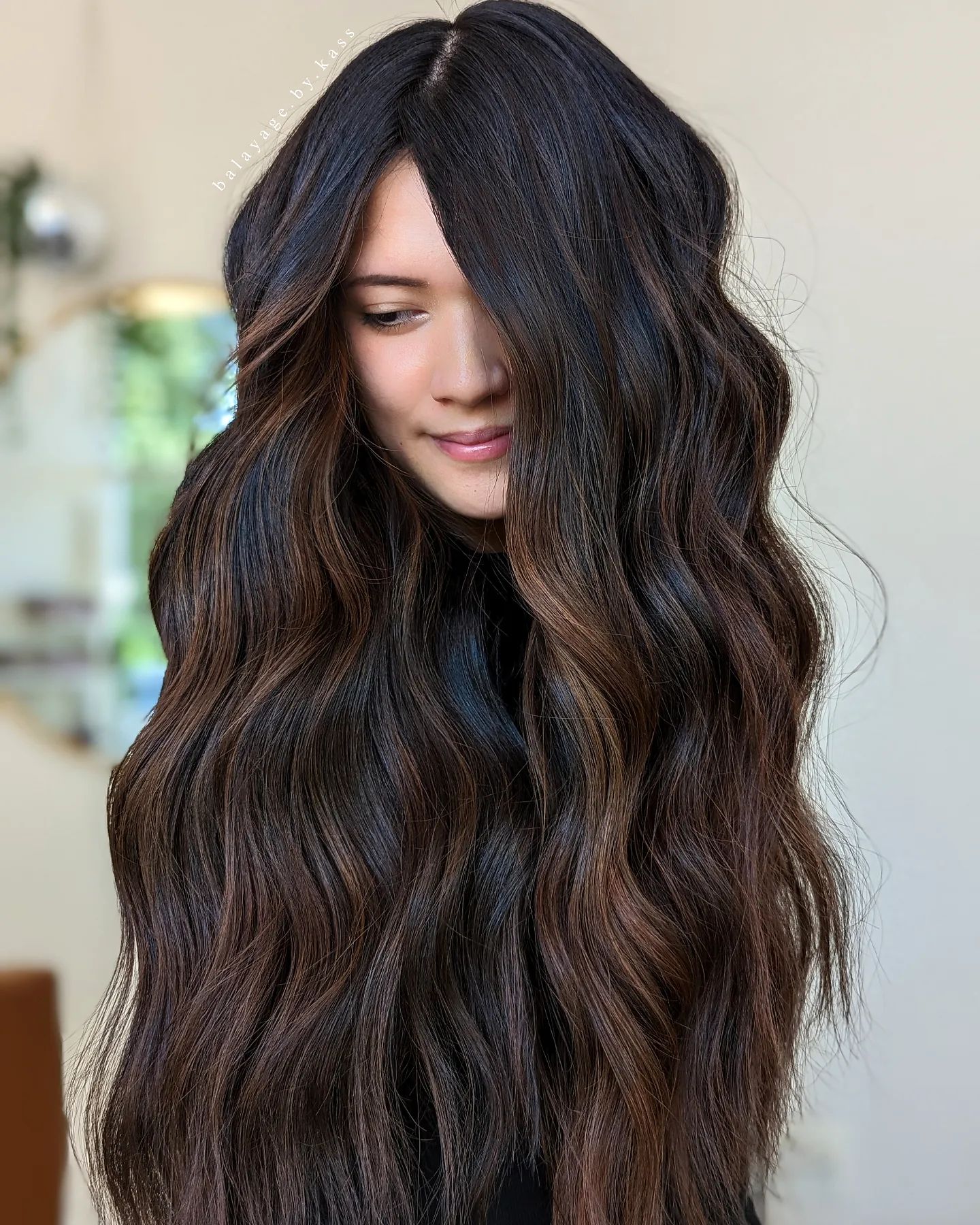 Contrasting Chocolate Brown Hair with Caramel Highlights
Your chocolate brown hair color gets a stunning makeover when you highlight it with the help of two or more brown shades. The transition from a light brownish tint to dark chocolate brown hair can be a stunner.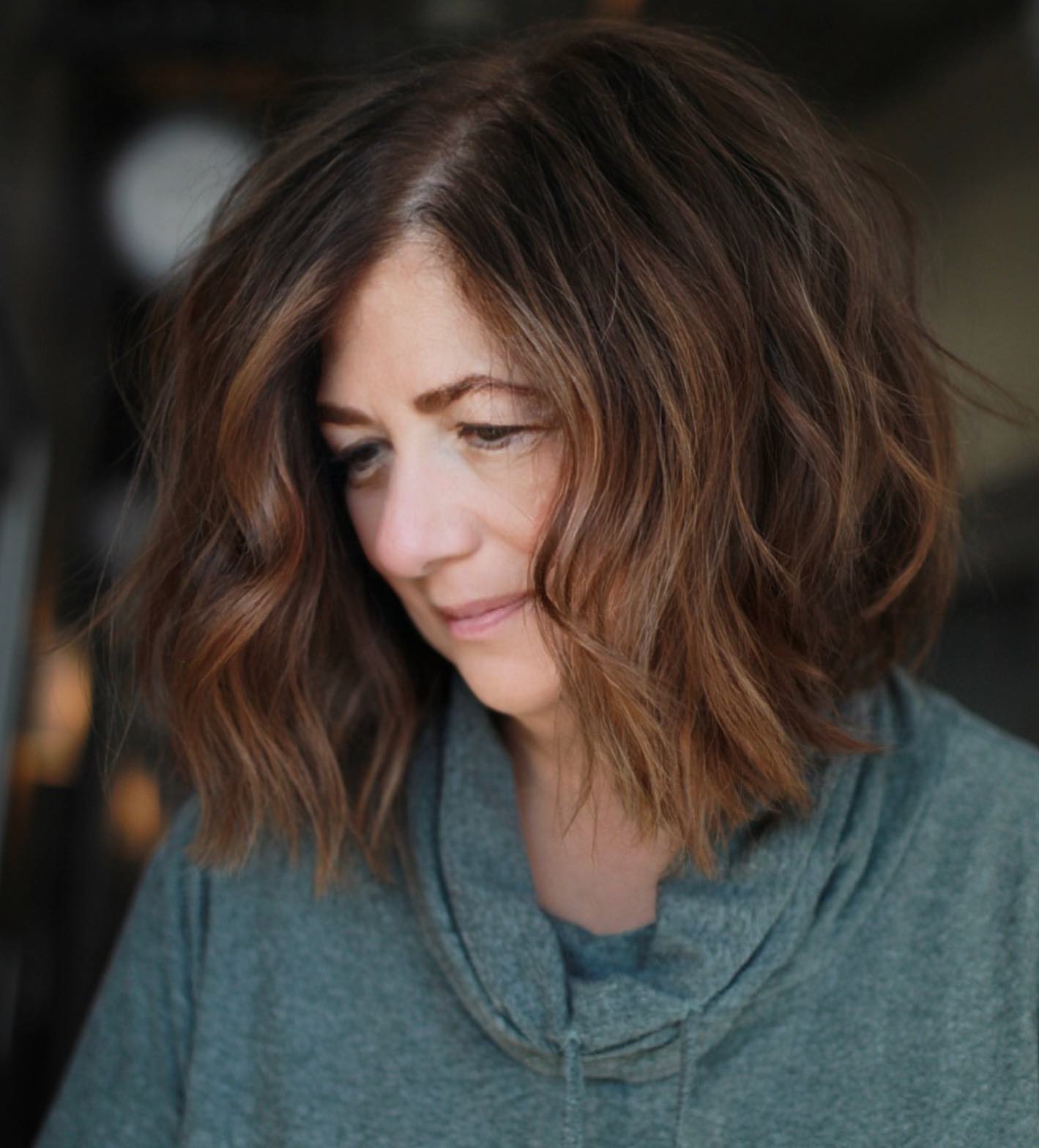 Chocolate brown hair with Caramel highlights adds dimension and depth to your tresses. Blonde highlights on brown hair are another popular choice among women. If you want to keep your hair's natural vibe intact, go in for a caramel hue on your blonde hair color.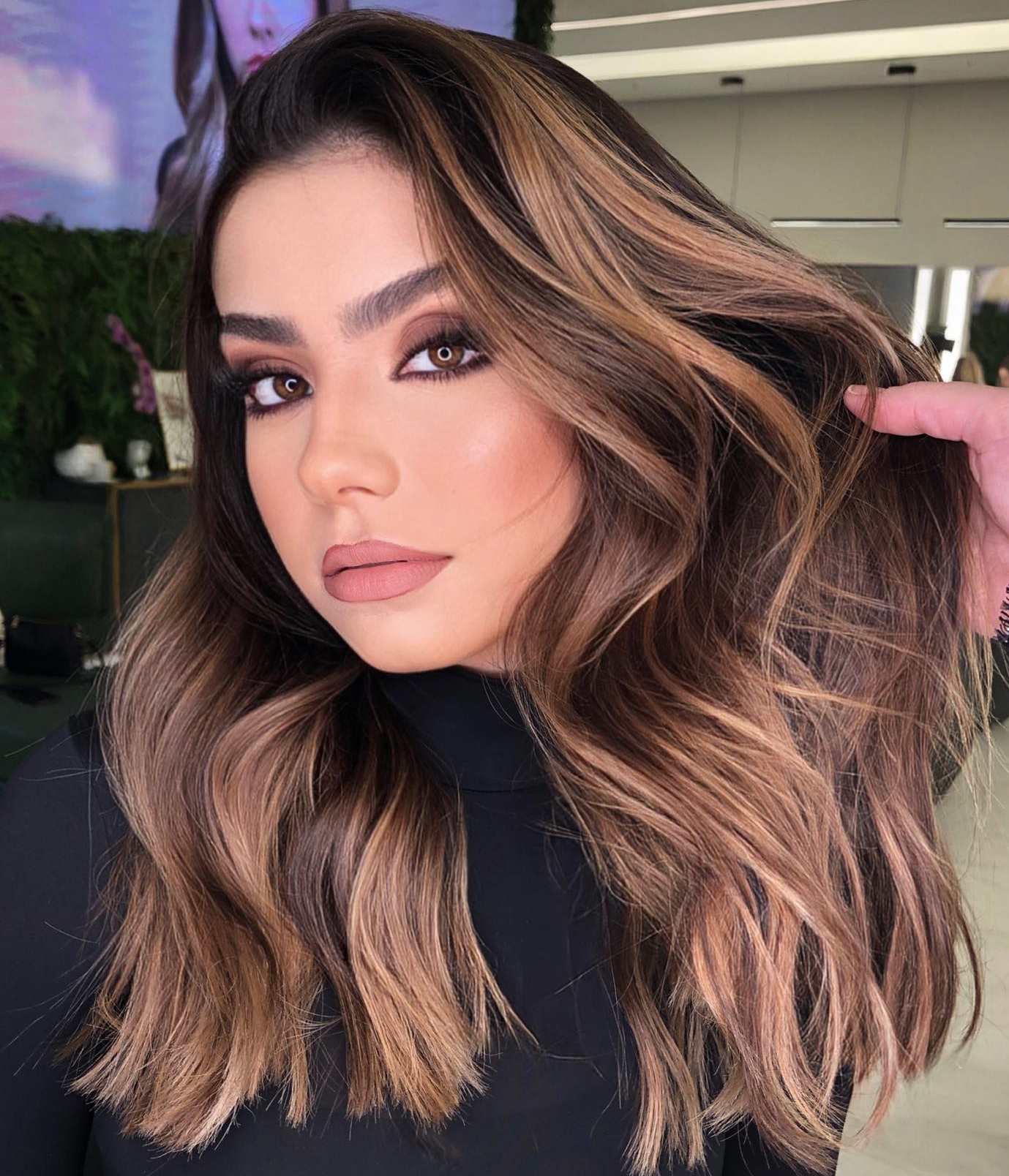 via @keziasimoes
Fabulous Chocolate Brown Balayage Hair
The brown balayage technique is an intelligent way to get chocolate brown hair. The distinct advantage is that you can spend less time on touch-ups and maintenance. Moreover, the brown shades give your tresses a very natural look.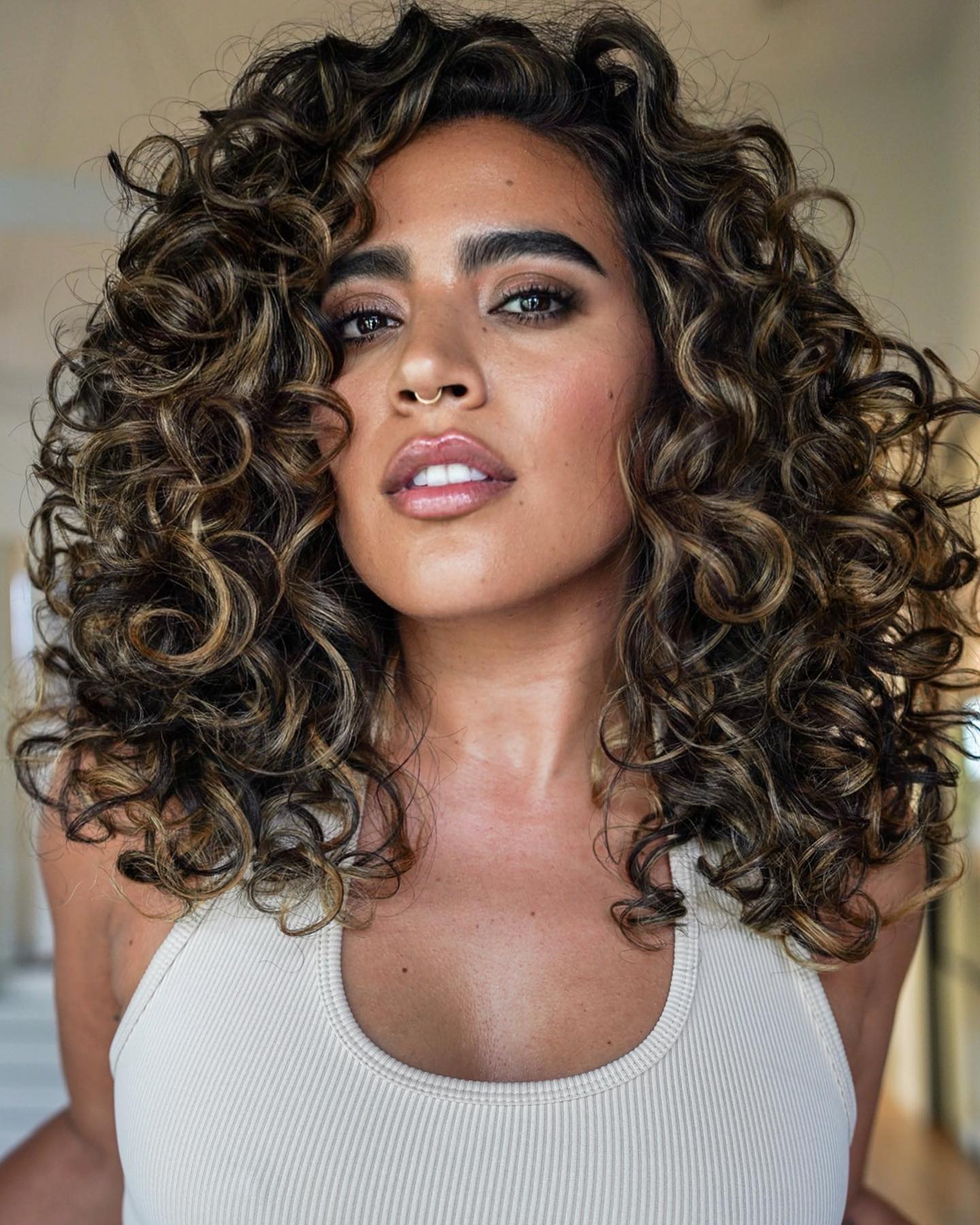 The balayage effect gives terrific results for chocolate brown brunettes. This one is for dark skin tones with warm undertones and brown or hazel eyes. For your thick wavy hair, chocolate brown balayage is an excellent option, as multiple shades of the color are showcased eloquently.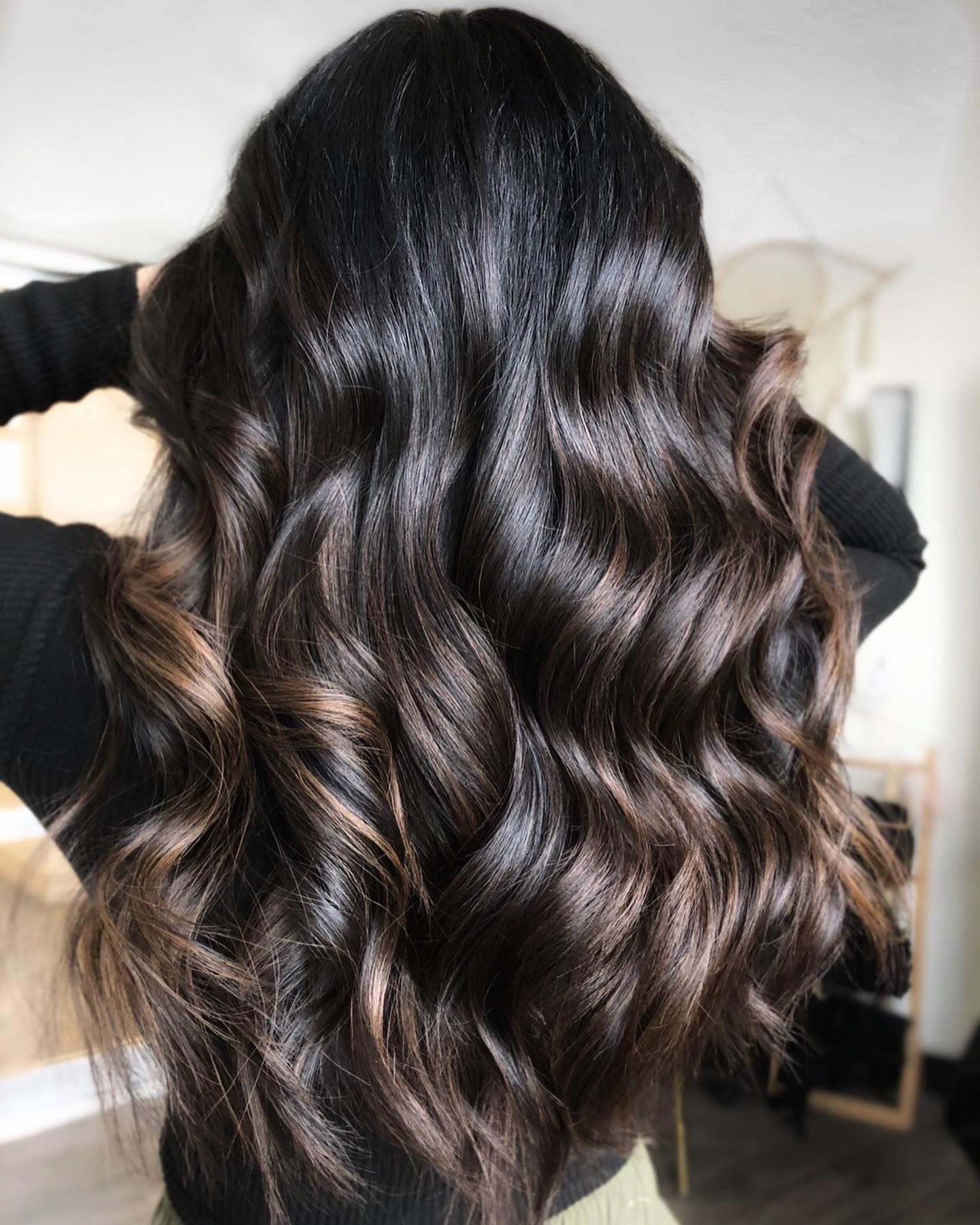 via @colorbymarina
Rocking Medium Length Chocolate Brown Hair
Have medium-length brown hair and want to take your hairstyling game to another level? Try chocolate brown dye colors for a beautiful transformation.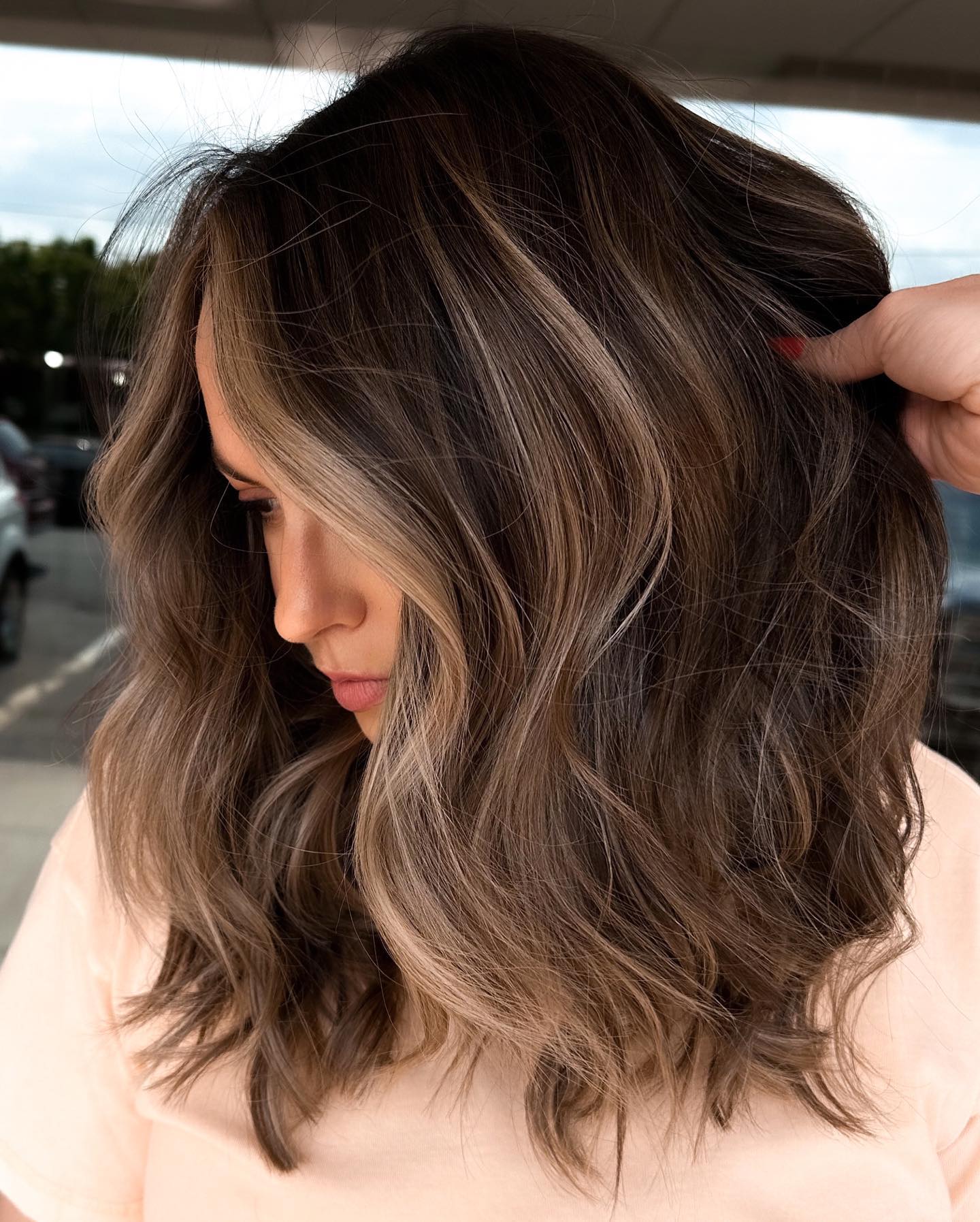 Medium chocolate brown hair is an advantage because you can style your hair in various ways, from bobs and long bobs to cascading waves and poker straight. Some fringe, layers, and angles make your natural hair color super-highlighted with chocolate brown colors.
It is a low-maintenance and everyday wearable hair color with no after-salon regrets. For brunettes and blondes with fair complexion, this is the ultimate choice.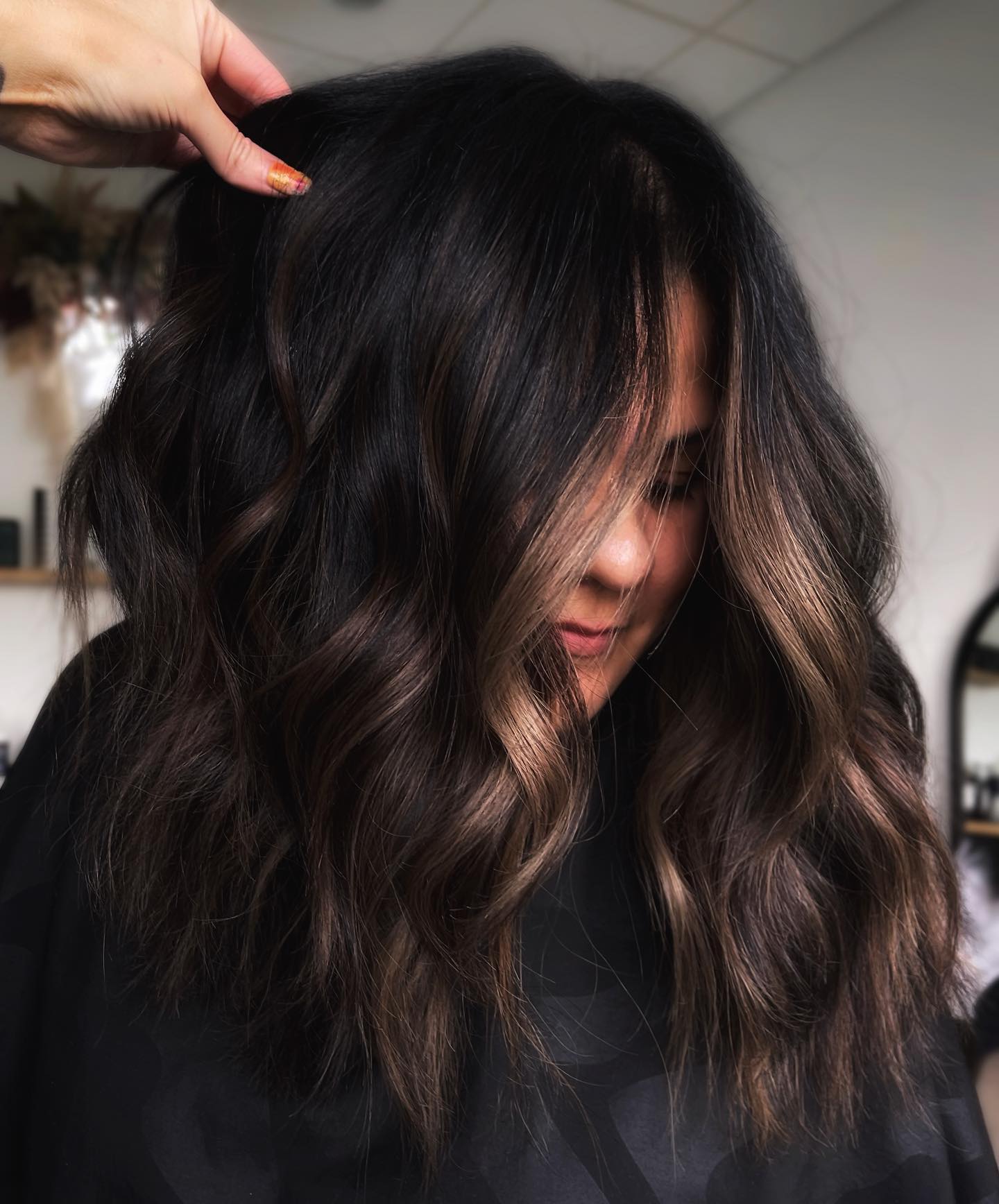 via @pipsyhair_
Luscious, Rich Chocolate Brown Hair with Red Hues
If you want a shiny, glossy mane, this rich chocolate brown hair with red undertones or highlights. The result is overwhelmingly impressive. Red lights on brown hair suit all – whether your hair is naturally brown or you have colored it brown.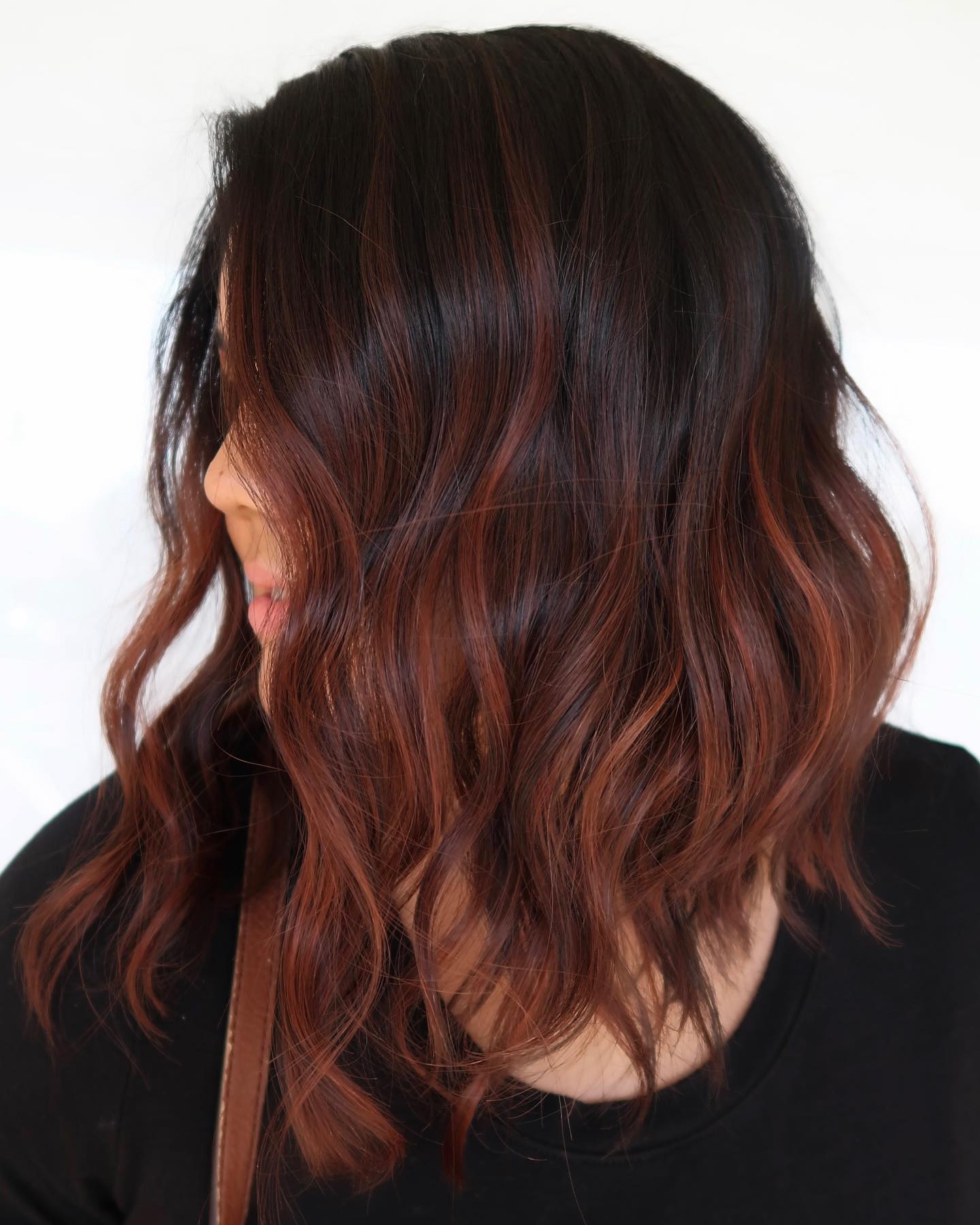 via @alex.mercedesss
There are endless possibilities with dark browns and reds, from burgundy to auburn. For a subtler dimension, use colors like mahogany, chestnuts, or rosewood to create the perfect red tint on brown hair. This blend complements neutral and warm skin tones.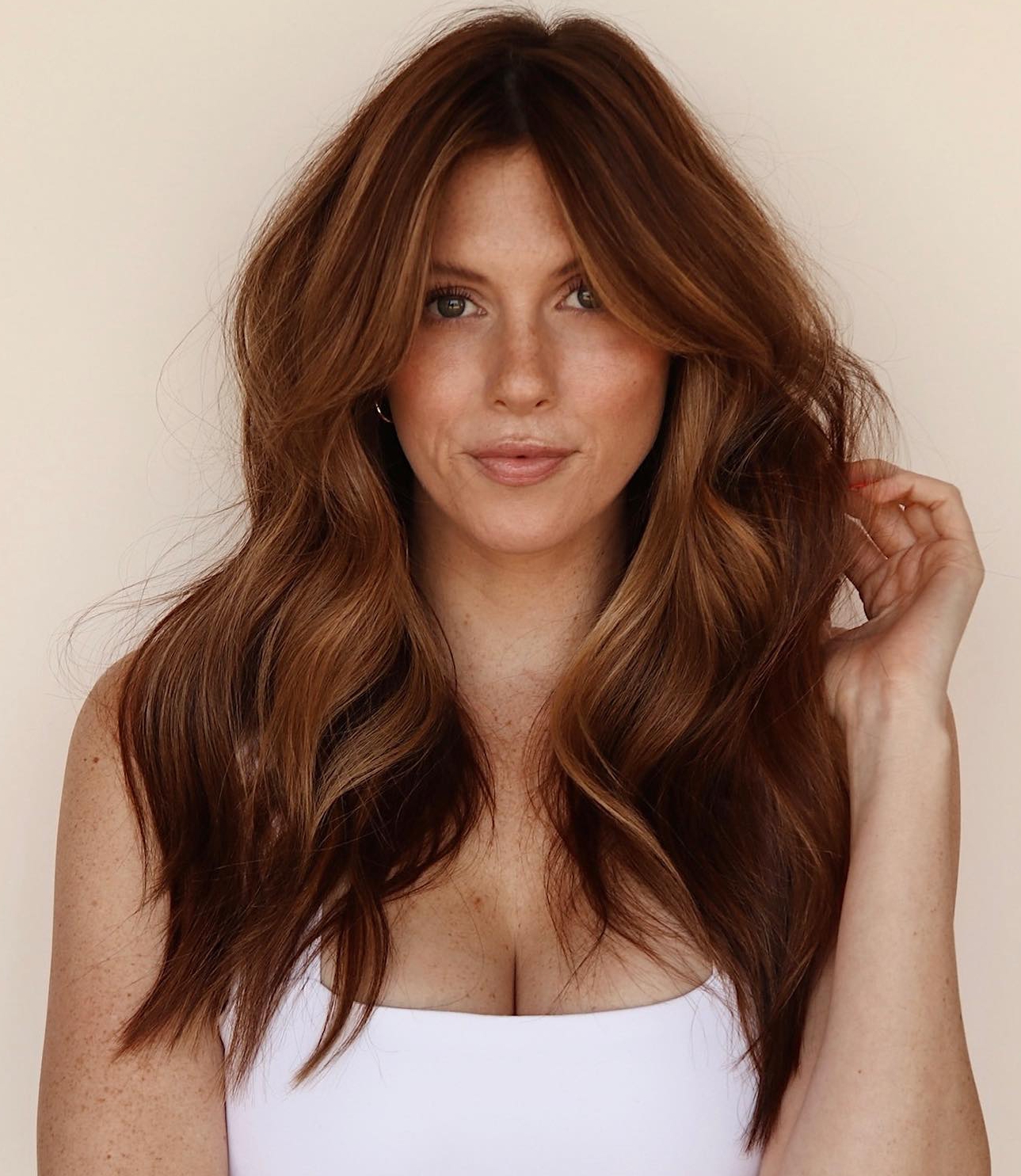 via @mane_ivy
Tasty Chocolate Cherry Hair Color
Not red, brown, or auburn, the chocolate cherry color is a delectable mix of chocolate brown and cherry red. In the darker hair color palette, it is one of the most fantastic hair color ideas due to its redder tone and more brownish than burgundy.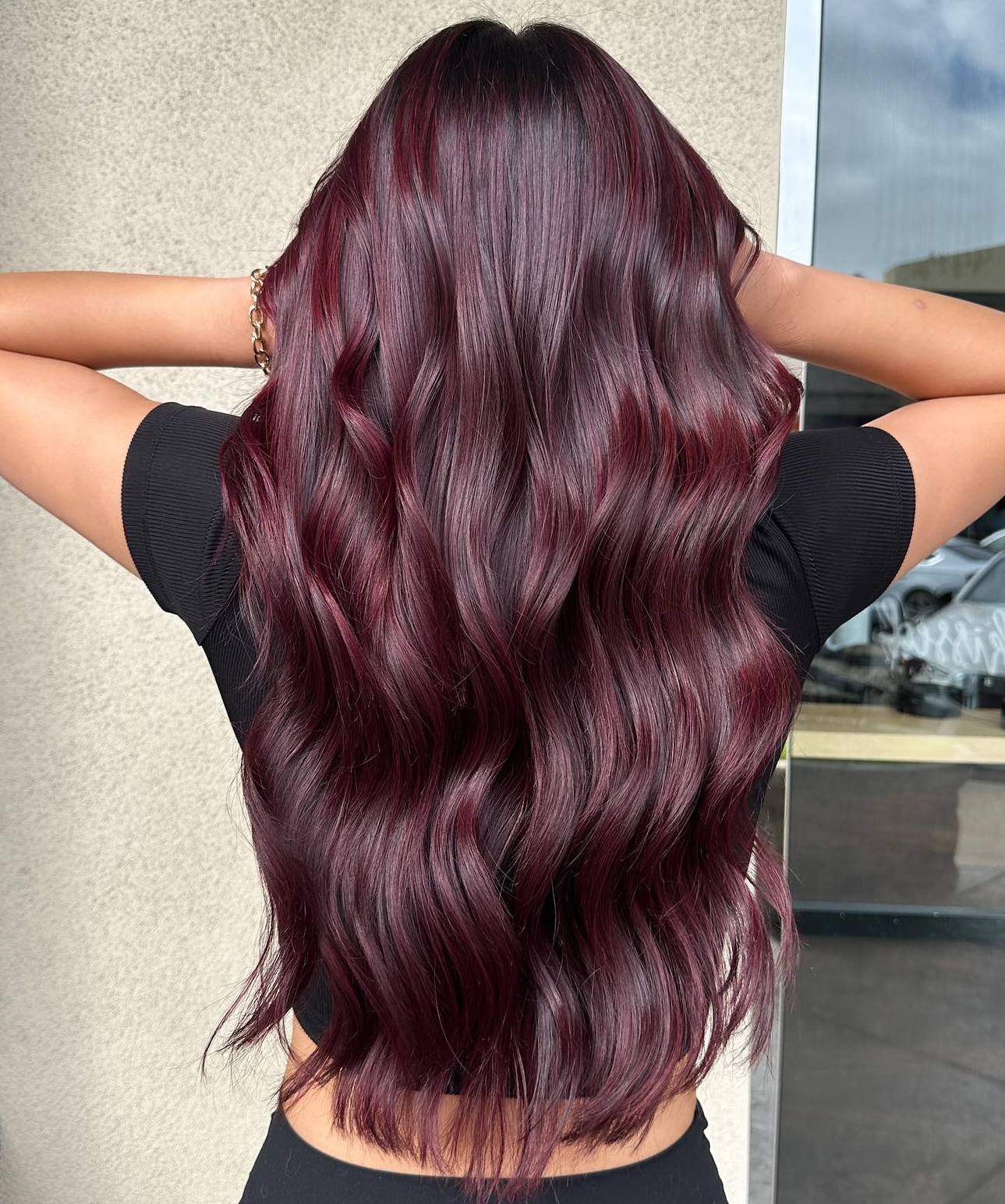 via @misahuynhhair
For your natural brown hair, deep reds and dark browns complement your skin, dress, and makeup.
Chocolate cherry should be tried by women with dark hair and brunettes. Your long wavy hair with cherry hues comes with a glossy shine. When the sun's rays hit the hair strands, they appear a sumptuous brownish-red.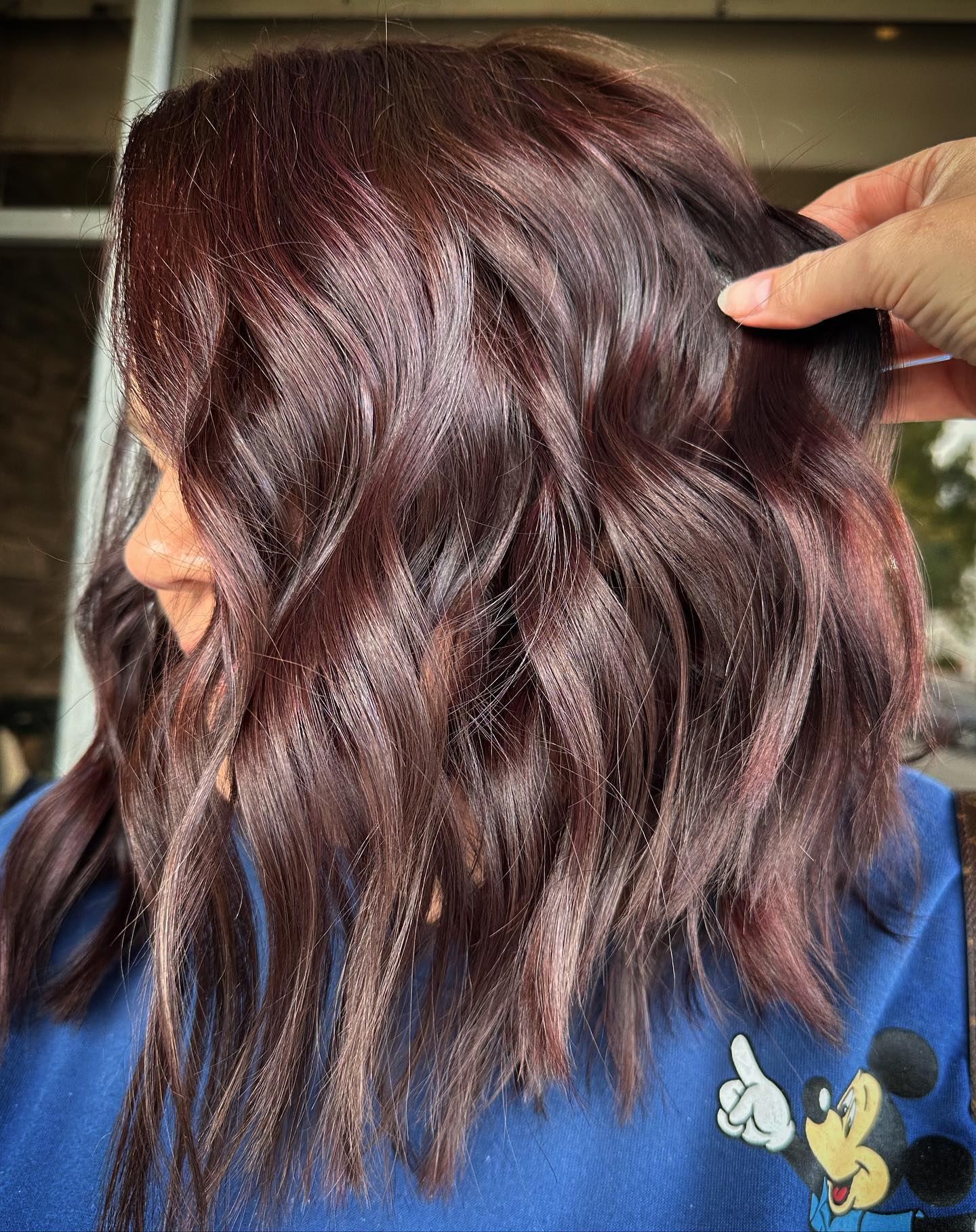 via @hair.i.em
Luxurious Warm Brown Hair Color
This is suitable for long hair, brown color. This hair blends honey, coppery red, and golden tones. Hence, warm brown hair has a lot of dimension and depth.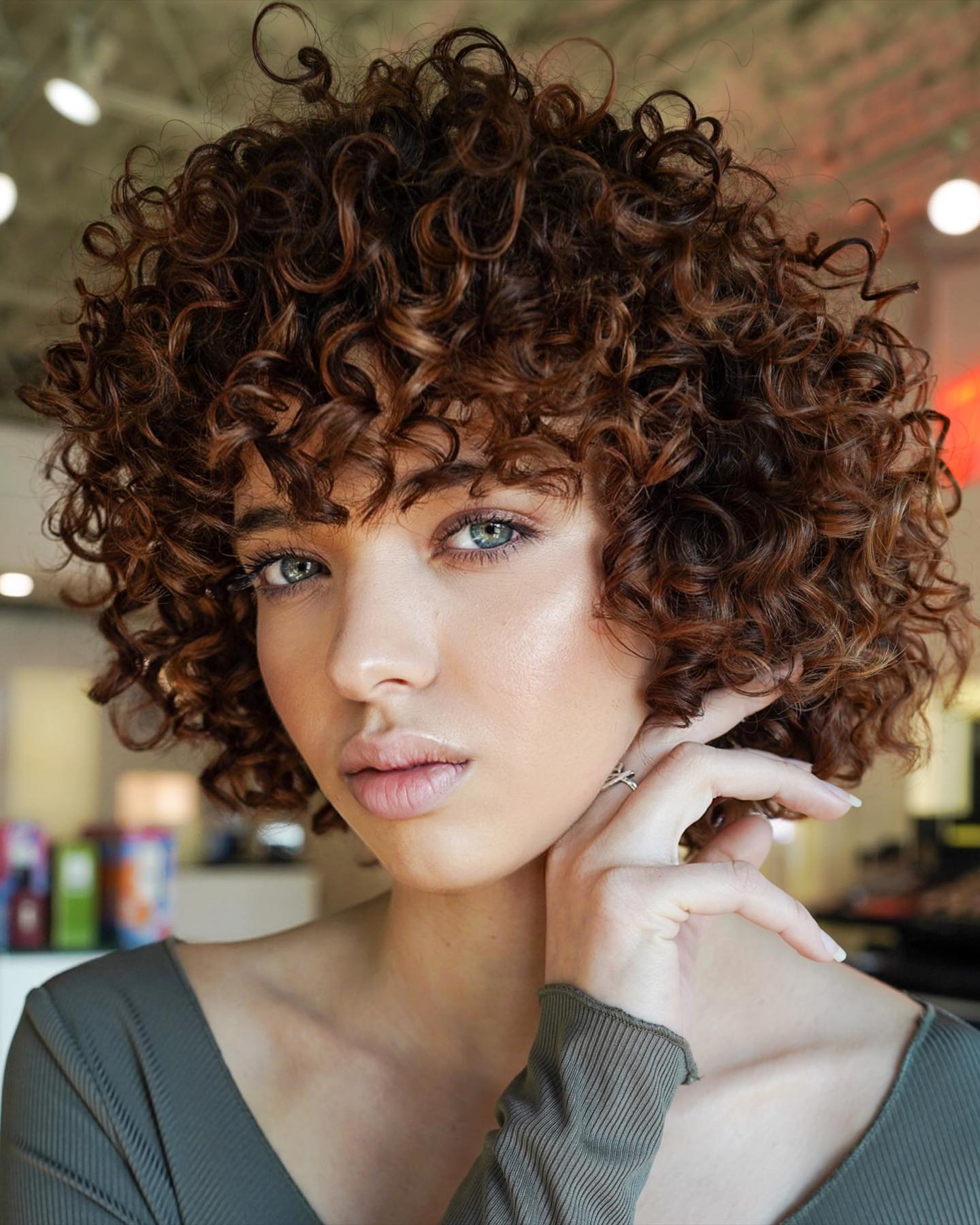 Chocolate colors like deep brown, rich mahogany, caramel, light honey, and toffee highlights can be used to dye your hair for a luxuriously smooth look and feel. A warm chocolate brown balayage makes your skin glow and gives a subtle definition to your brown-toned healthy hair. The balayage technique works well for wavy and curly hair. These shades look great on women with hazel eyes.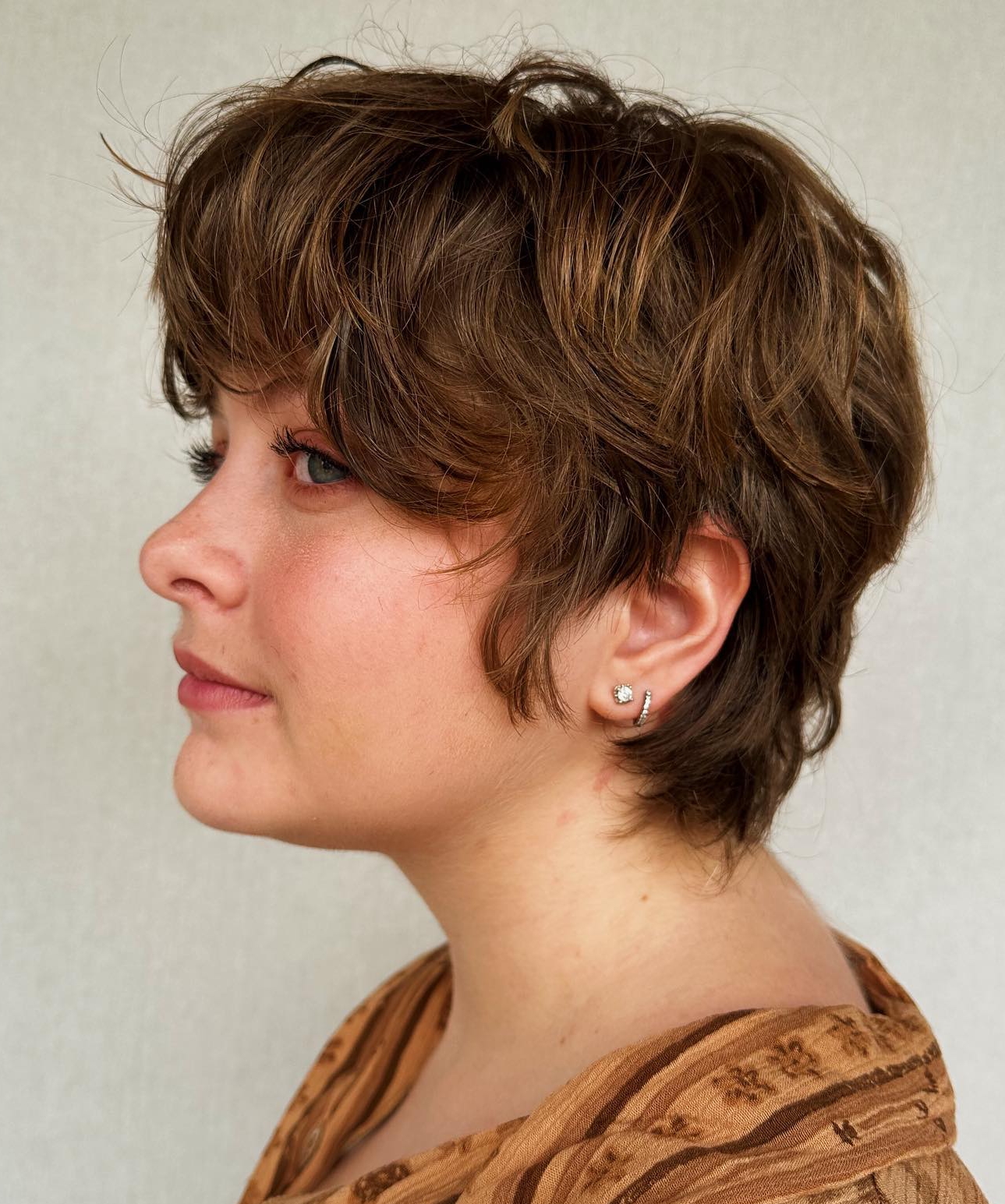 via @raeganml_
Appealing Light Chocolate Brown Hair
Light brown highlights help give your hair a sun-kissed look. It is recommended for a woman with a warm skin undertone. If you have naturally brown hair, the better effect it has.
The use of toffee-colored streaks across your tresses makes it even more impressive. It complements your complexion, enhancing the glow of your skin. It creates a depth that makes your tresses seem thicker.
The chocolate brown highlights look fabulous on light brown hair color and are best suited for medium-length hair. Your colored locks get a glossy smooth shine.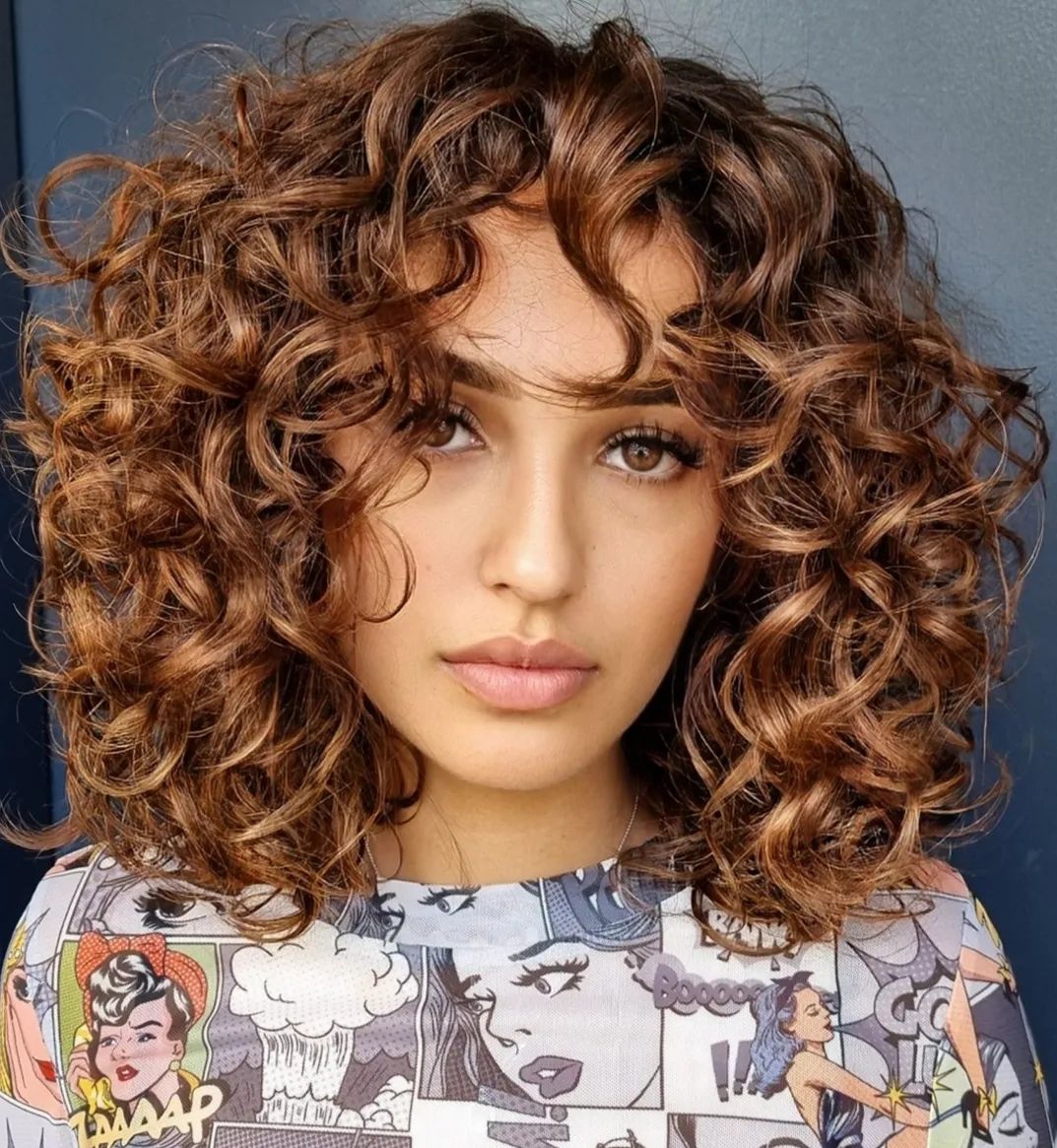 via @aoki_hair
Intriguing Natural Hair with Dark Caramel Highlights
If you are a natural brunette or a blonde and lucky to have a shade of brown hair, caramel or toffee highlights can be an excellent choice. The versatile options range from dark brown sugars to inspirational beiges.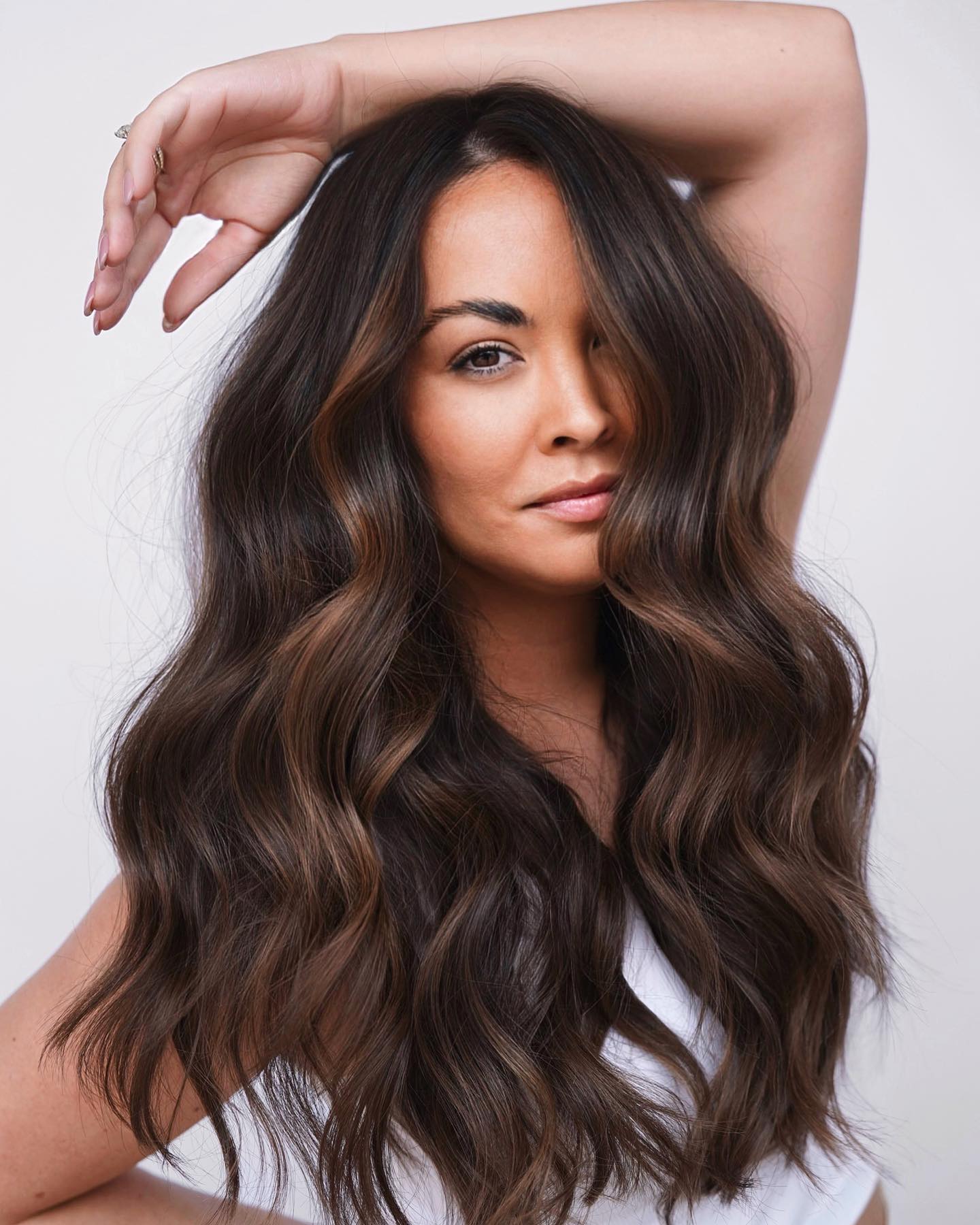 Caramel highlights are flattering, especially on the brown color, like the blonde base or a medium tone. The result is the beautiful sight of chocolate-brown hair with heads turning everywhere you go. And this style suits all hair types and lengths. Keep the roots darker for a natural look and dimension.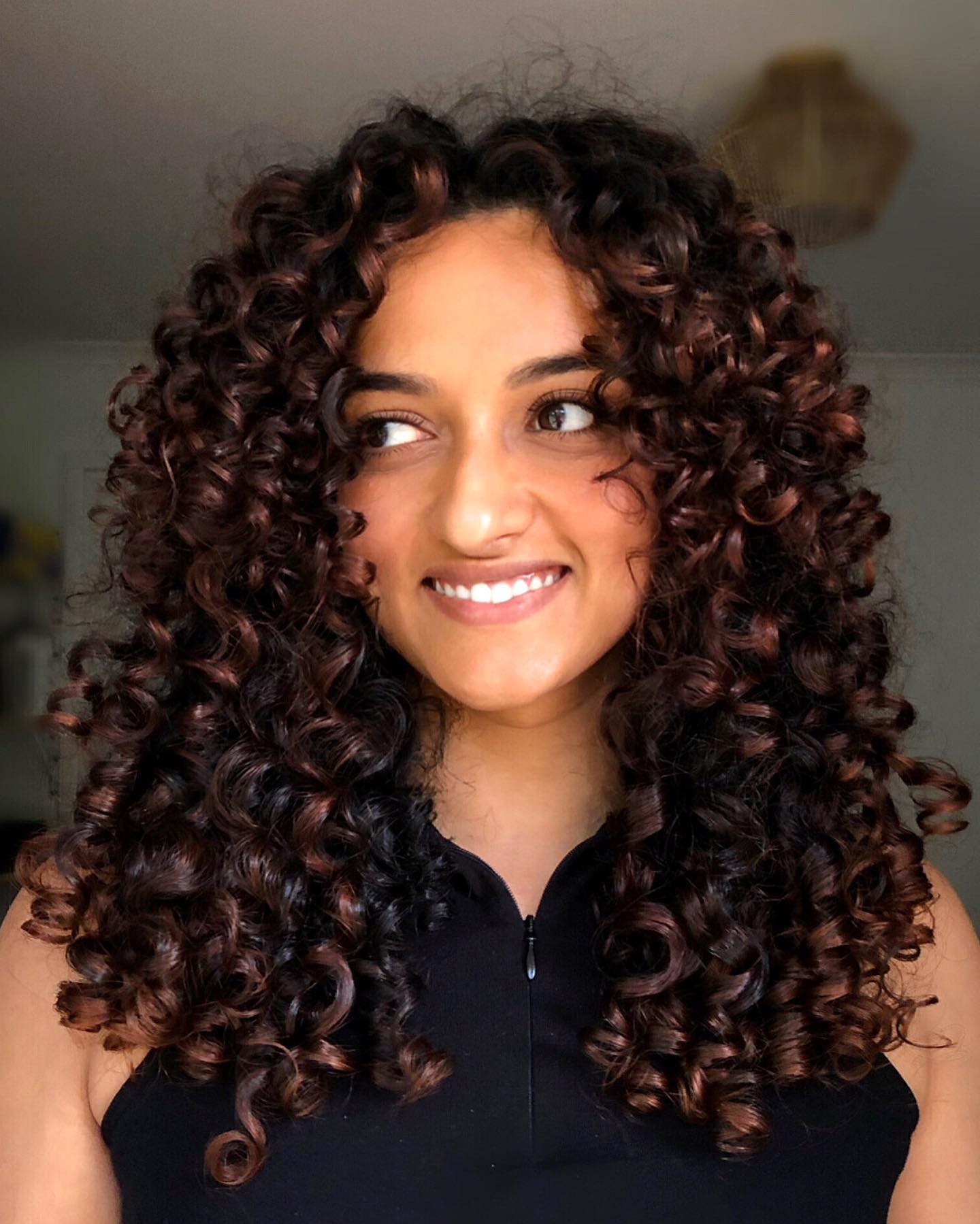 via @paris_mcelroy
Rich Chocolate Bob Cut with Mixed Highlights
If you are a brunette and want a bright mane, shining and with dimension, go in for a chocolate bob cut with mixed highlights. The highlights will give dimension to your natural hair color. Blonde highlights on brown hair are a head-turner all the way. Whether you dye your hair dark or light brown, you can achieve a contrasting look with warm honey highlights.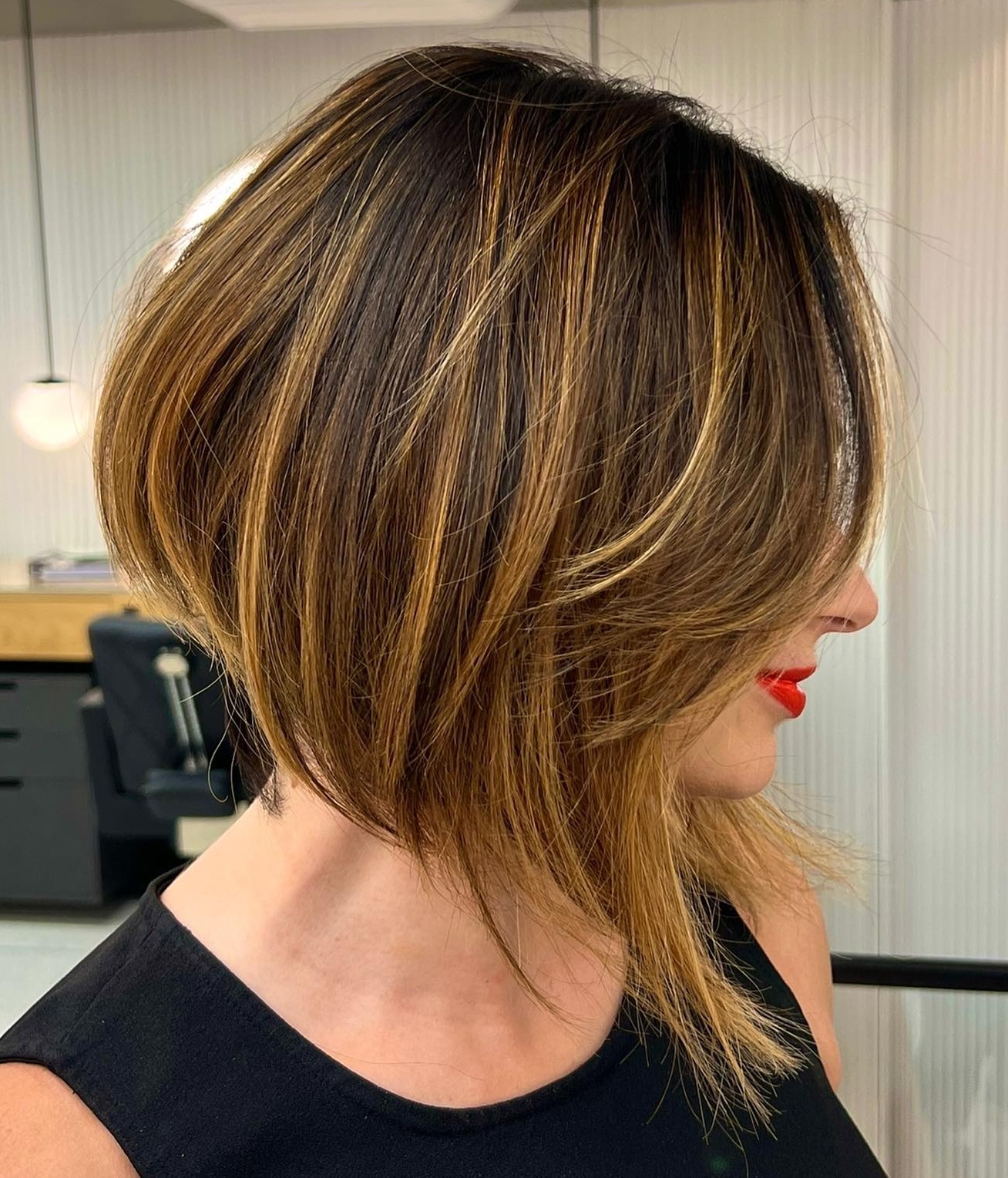 via @rodrigocintra
If you have an inverted bob cut, the blonde shade on brown creates a fantastic effect as a dark chocolate brown and the honey color play interestingly well together.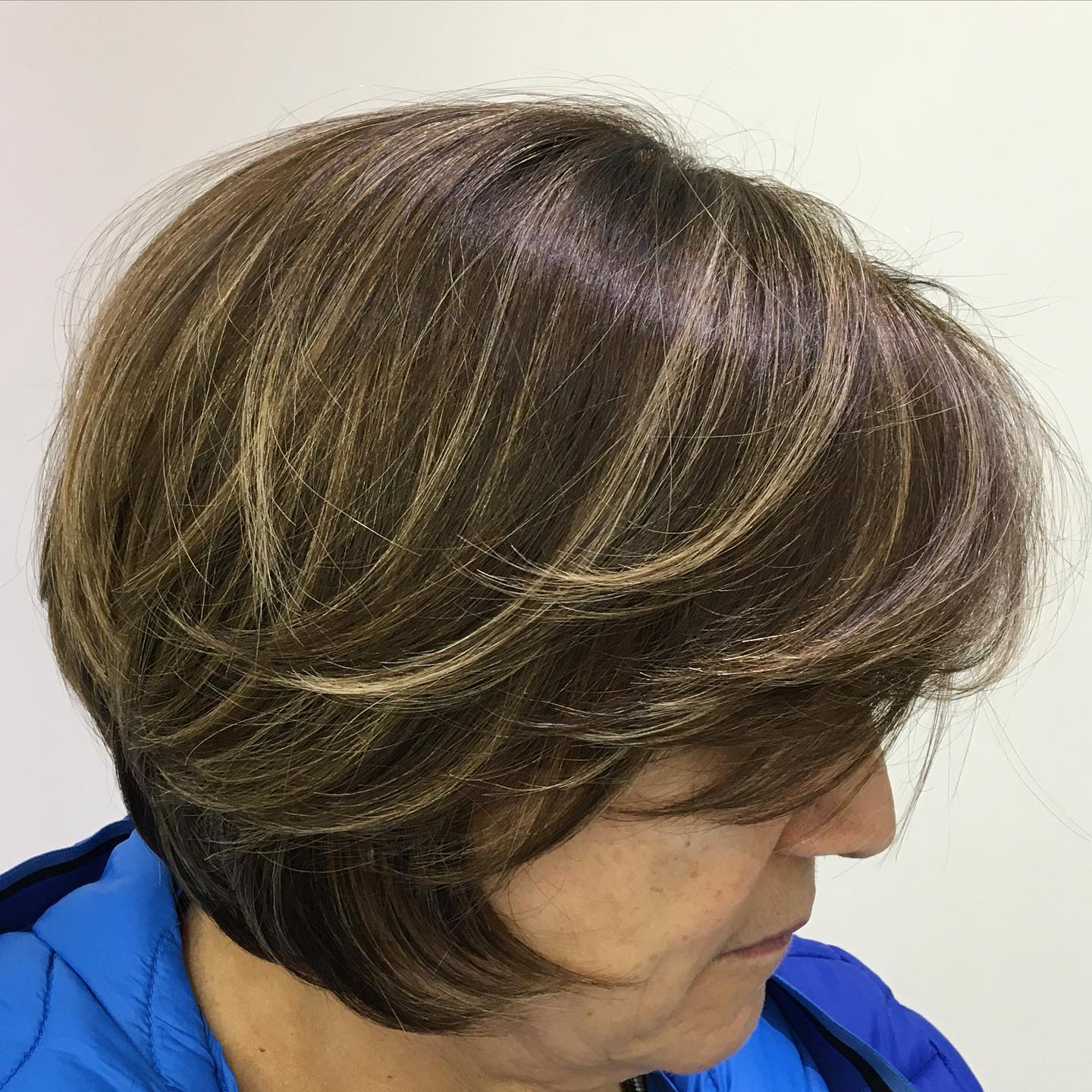 via @selma_hairsalon
Uber-chic Mocha Brown Hair
Mocha brown hair has a reddish tint and looks gorgeous on women with warmer skin tones. Irrespective of the length of your tresses, straight hair or wavy, the color gels well. If you have dark jet-black color, you can add the subtle mocha brown to make your locks look interesting.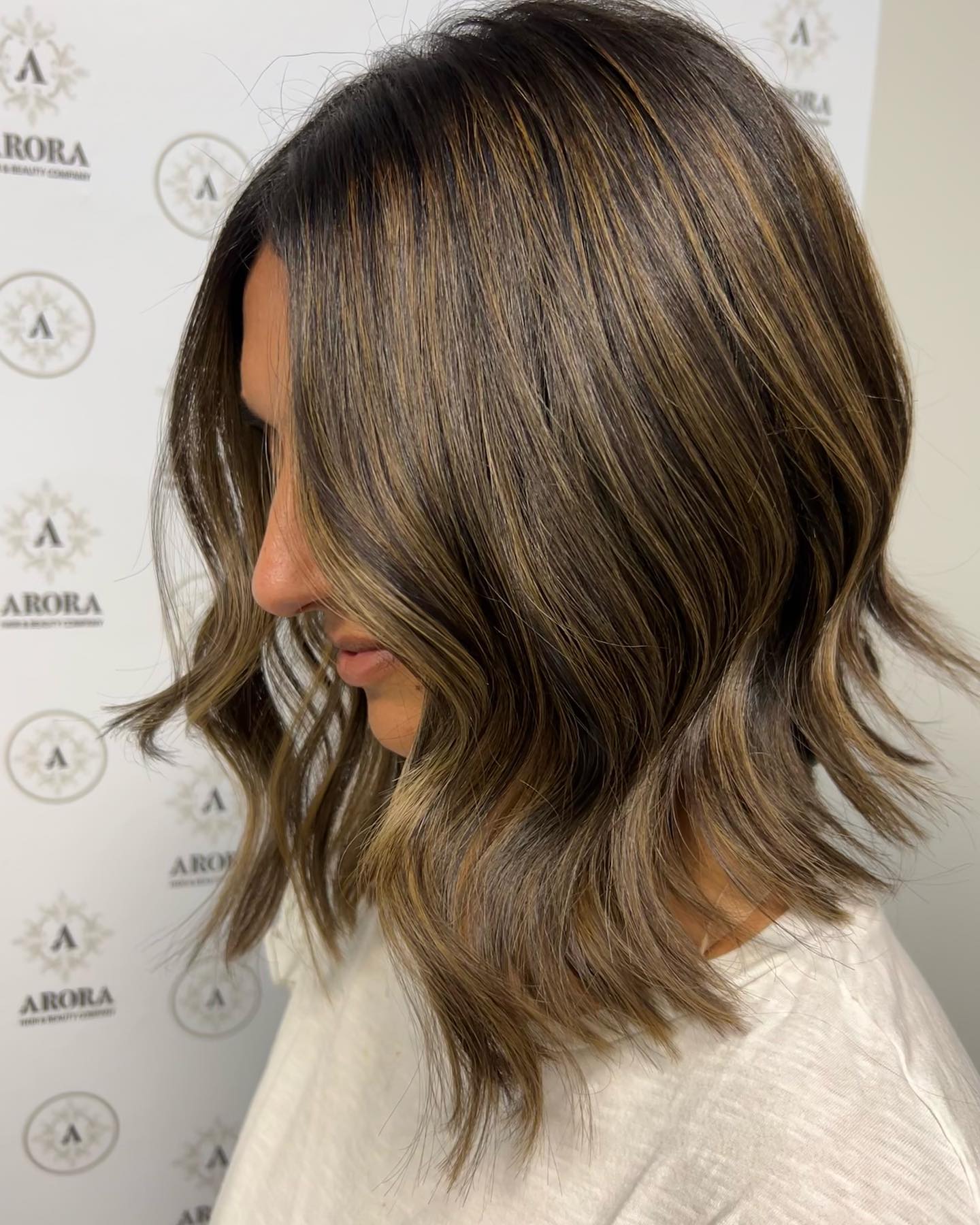 Brown chocolate hair with light brown highlights on your swirls brings color and contrast to your tresses. The sun-kissed chocolate brown hair color is spiced up with the deep coffee-inspired cinnamon shade!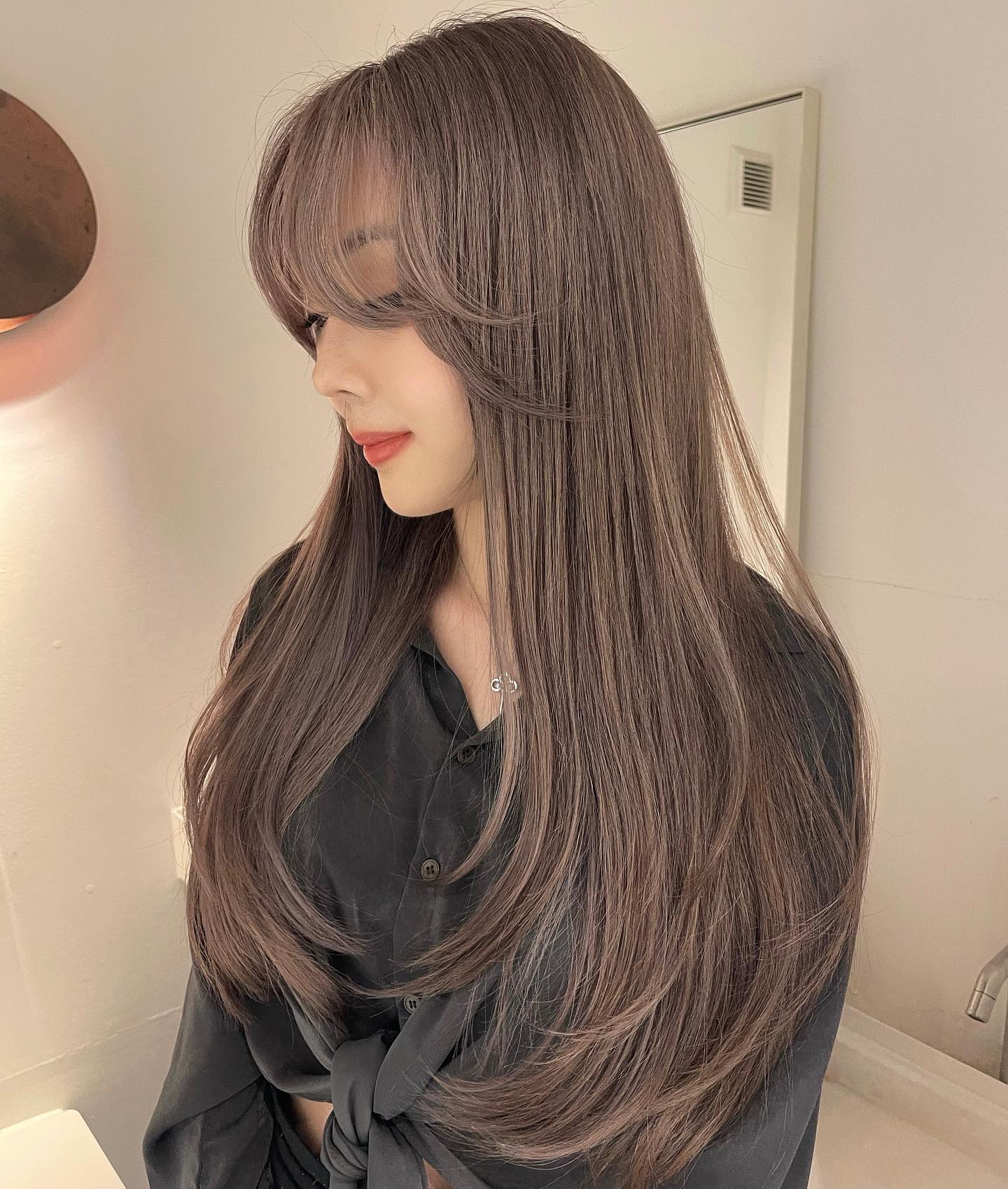 via @shokoxiaolei
Gorgeous Hazelnut Chocolate Brown Ombre
Your dark chocolate brown hair, dyed or natural brown, gets a warm undertone with the hazelnut shades. It is because the color makes your hair shine with a golden tone. Suitable for women with all skin tones, you can try the light hazelnut mocha balayage.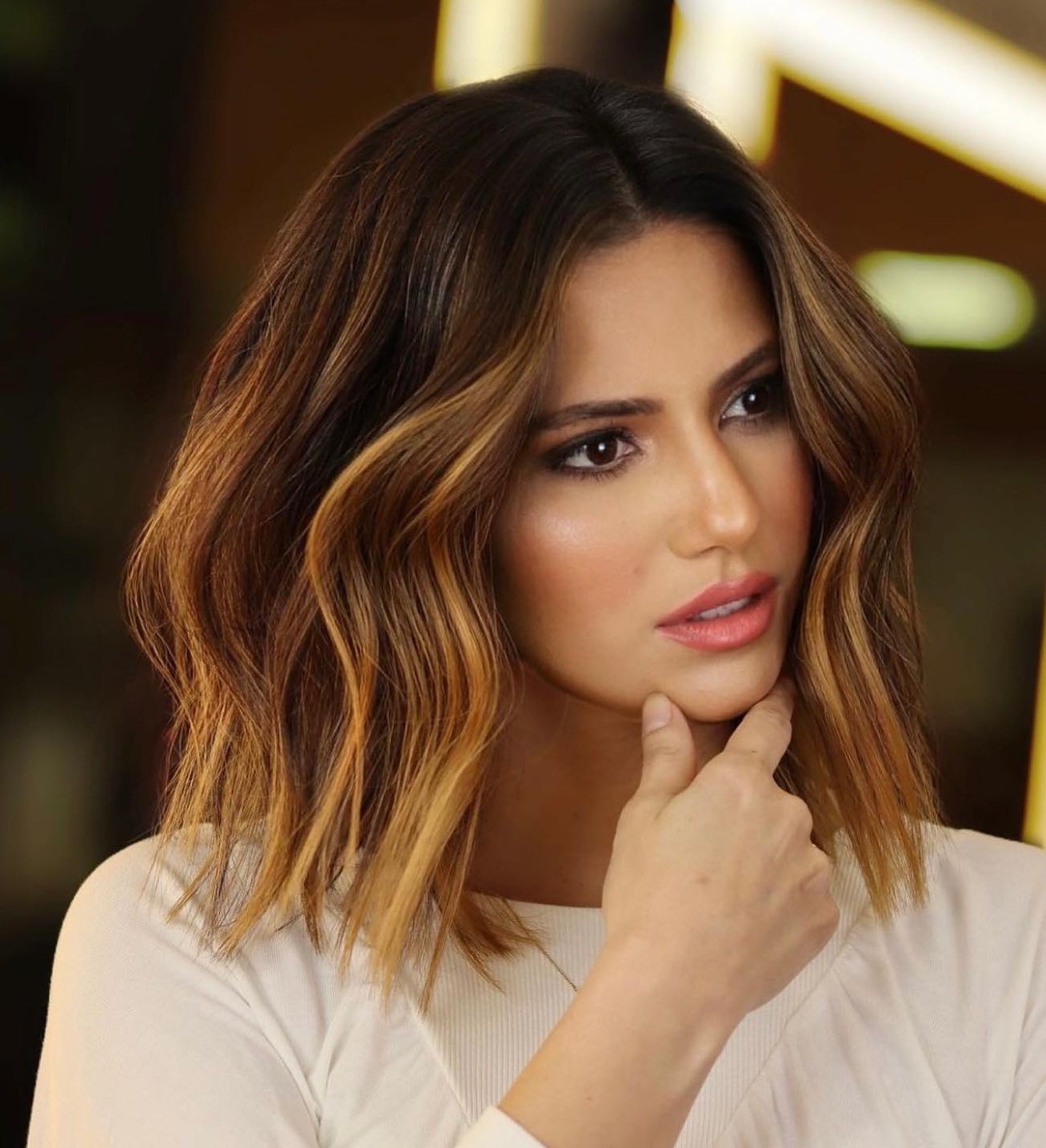 This dye trend includes adding a bit of brightness to your mane without being too loud. You can lighten the hair ends and add the hazelnut highlights for a gorgeous look. You can light a few strands around the face with hazelnut mocha highlights if you have dark hair.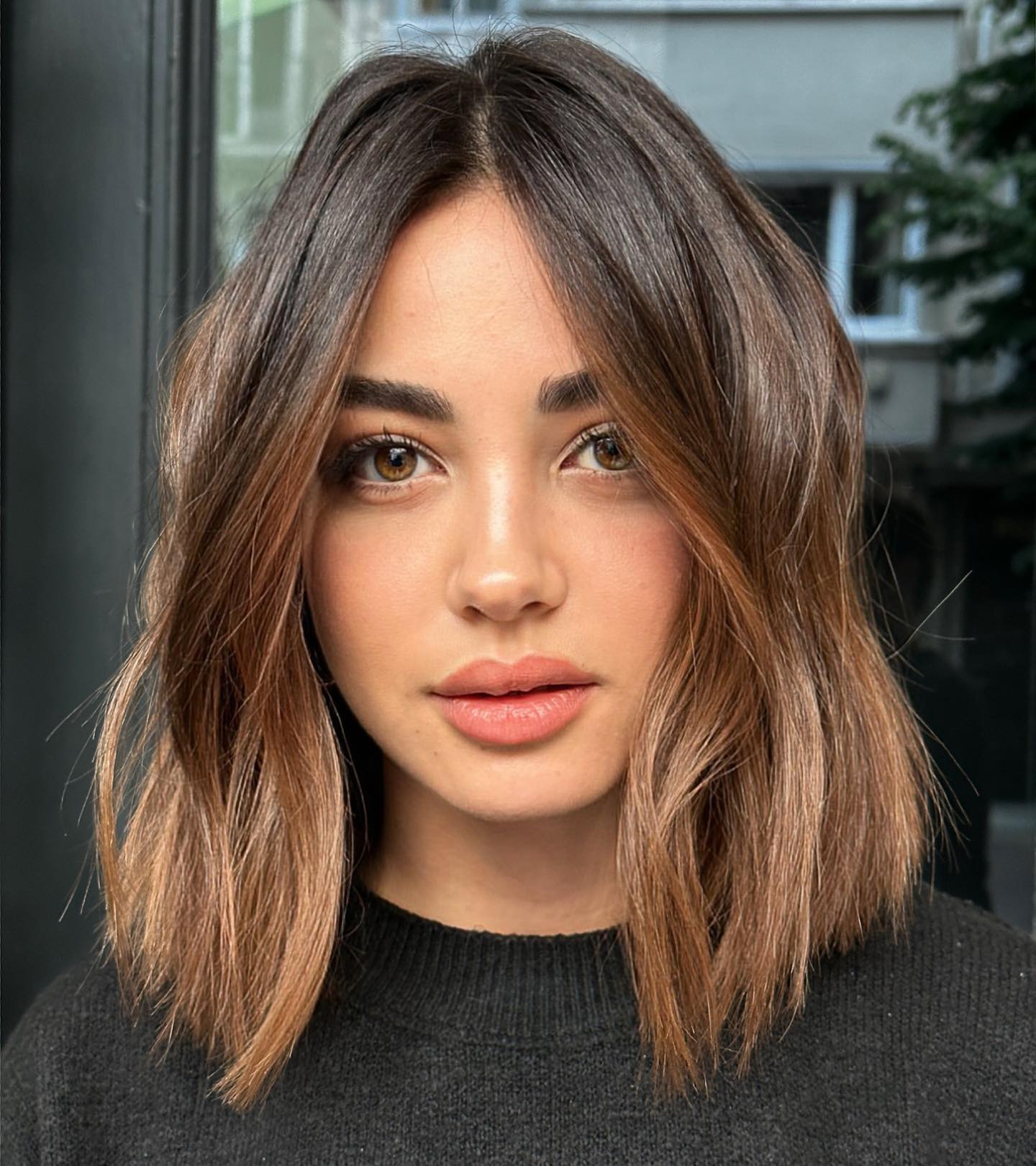 via @leventkilic0
Trendy Chocolate Brown Hair With Money Piece
Money pieces are a superb hair trend, irrespective of the length of your hair. It gives a cute look to your tresses as well as to your personality. Also, the hair barely grazes your face or jawbone in the case of short hair or the hips in the case of long hair.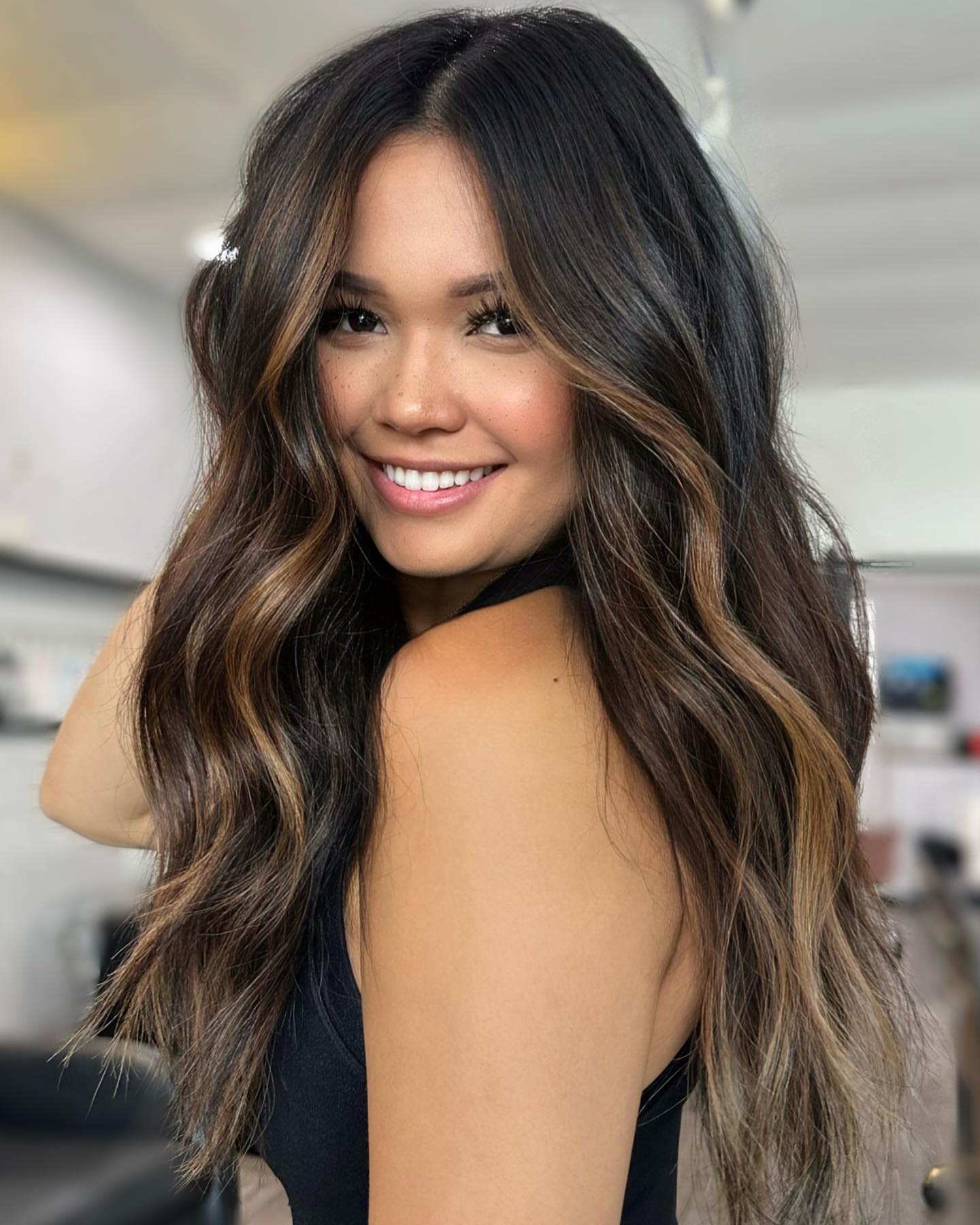 via @danielmbeauty
The chocolate brown fringes on your face spotlight your facial features while infusing your hair with a warm dark brown tone. Go for a shade lighter than your natural hair color.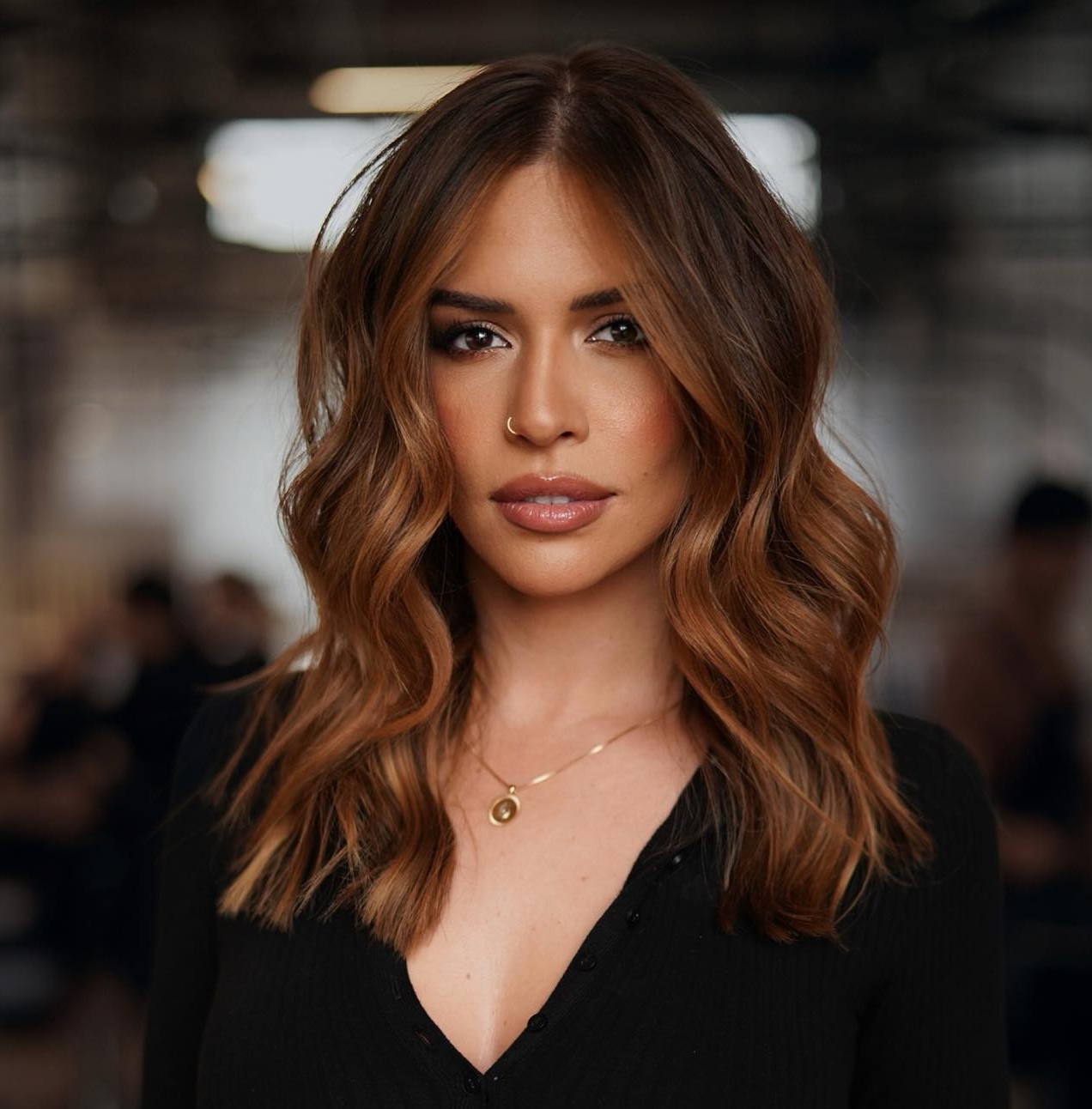 via @kaylamae.hair
Vibrant Chocolate Brown Locks
Accentuate your facial features, including cheekbones and eyes, with this curly hair color idea. It is fun and flattering. On chocolate-colored hair, contrasting curls and locks add depth and dimension to your looks and personality.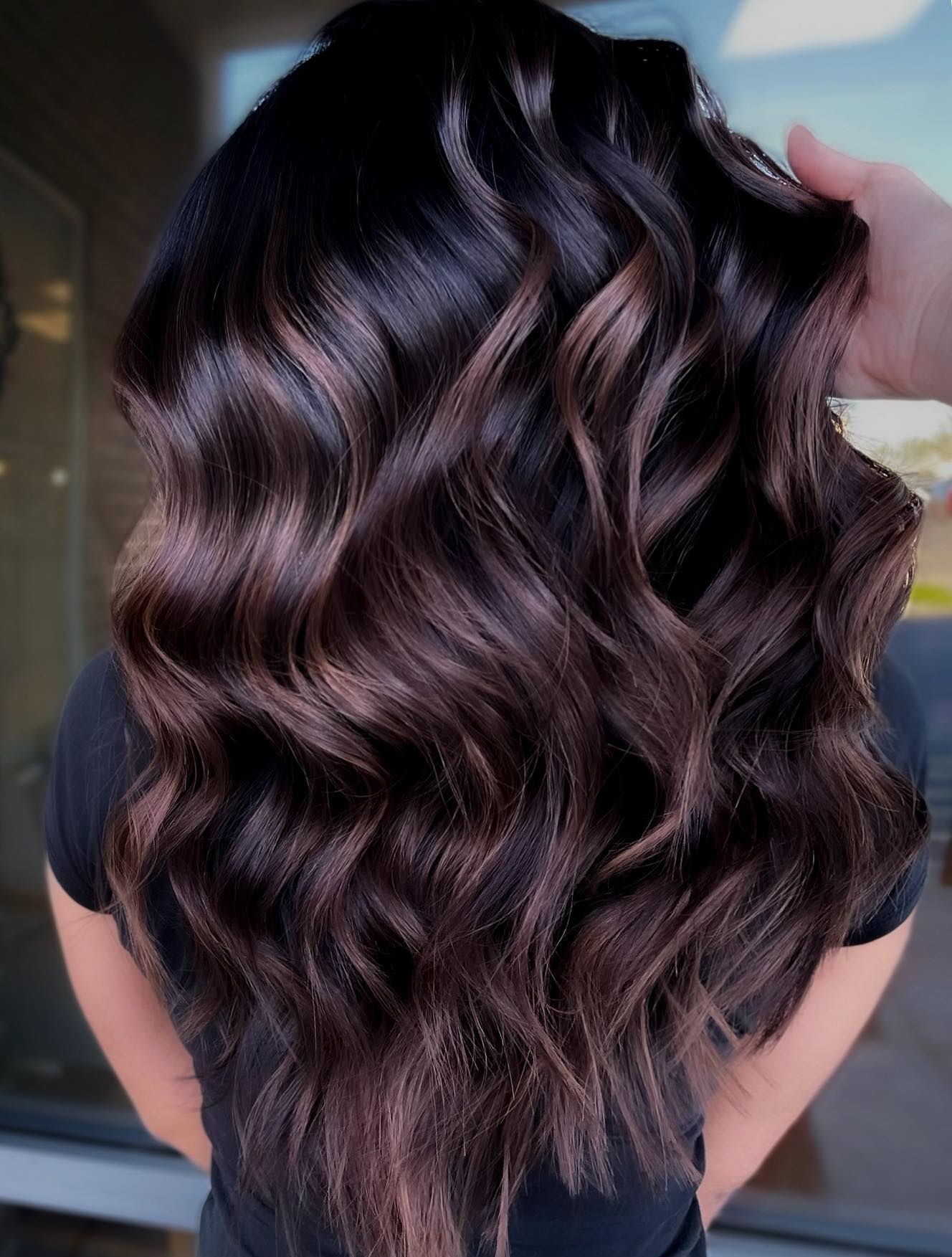 When the job is done well, it adds volume to the face. If your skin has warm tones, this is a sophisticated idea. Highlights look good on straight and curled hair.
Try cappuccino or auburn highlights for the best results! Not just autumn, the auburn look goes with all seasons, especially summer's fiesta.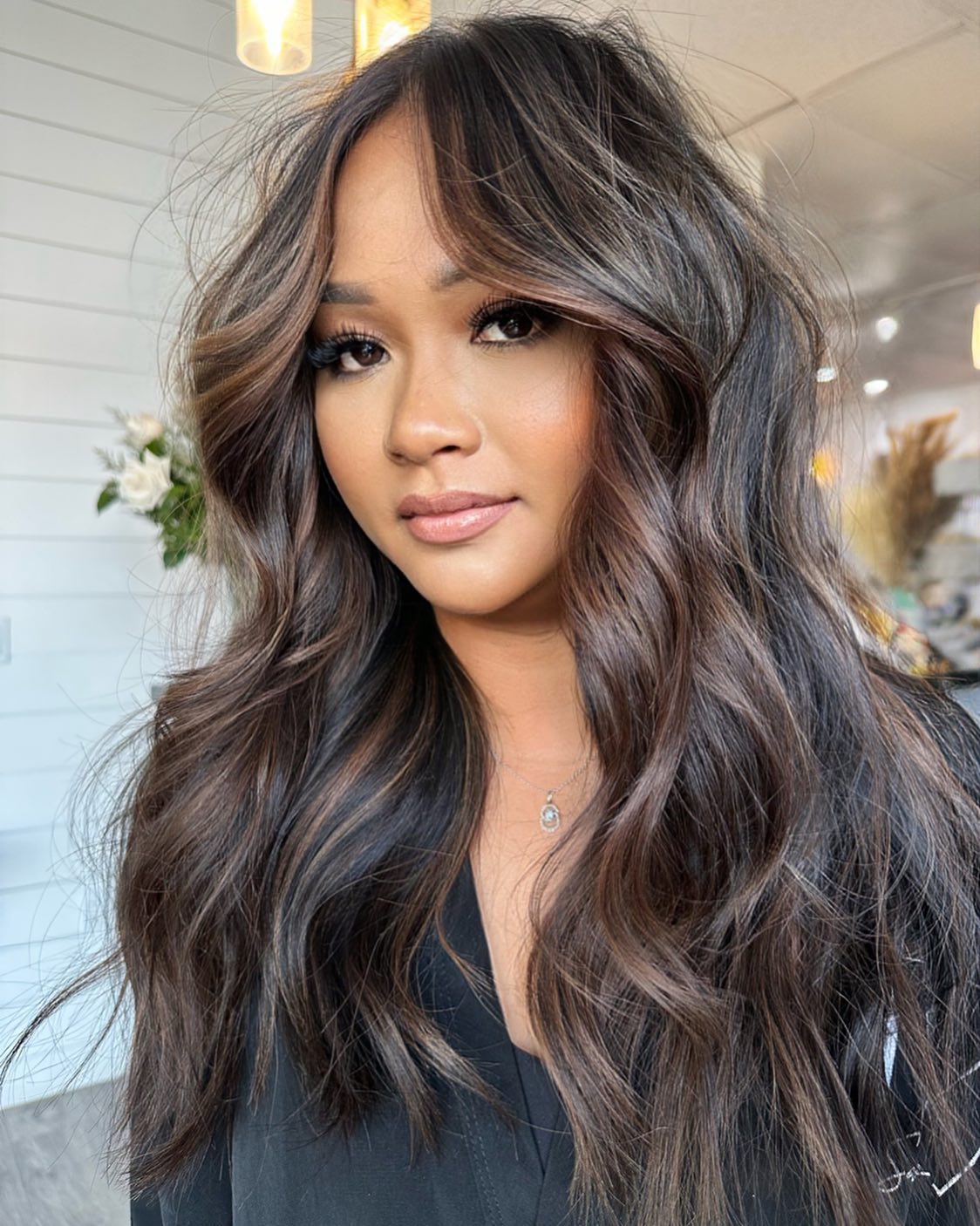 via @hairbyjuju
Go Subtle with Short Dark Brown Hair with Thin Highlights
The natural brown color of your short mane gets toned with excellent results when caramel highlights are used on it. There is a healthy sheen, a textured look though it is the job of a professional. Milk chocolate brown highlights or a dark brown base with thin caramel highlights should be entrusted only to a pro hair colorist.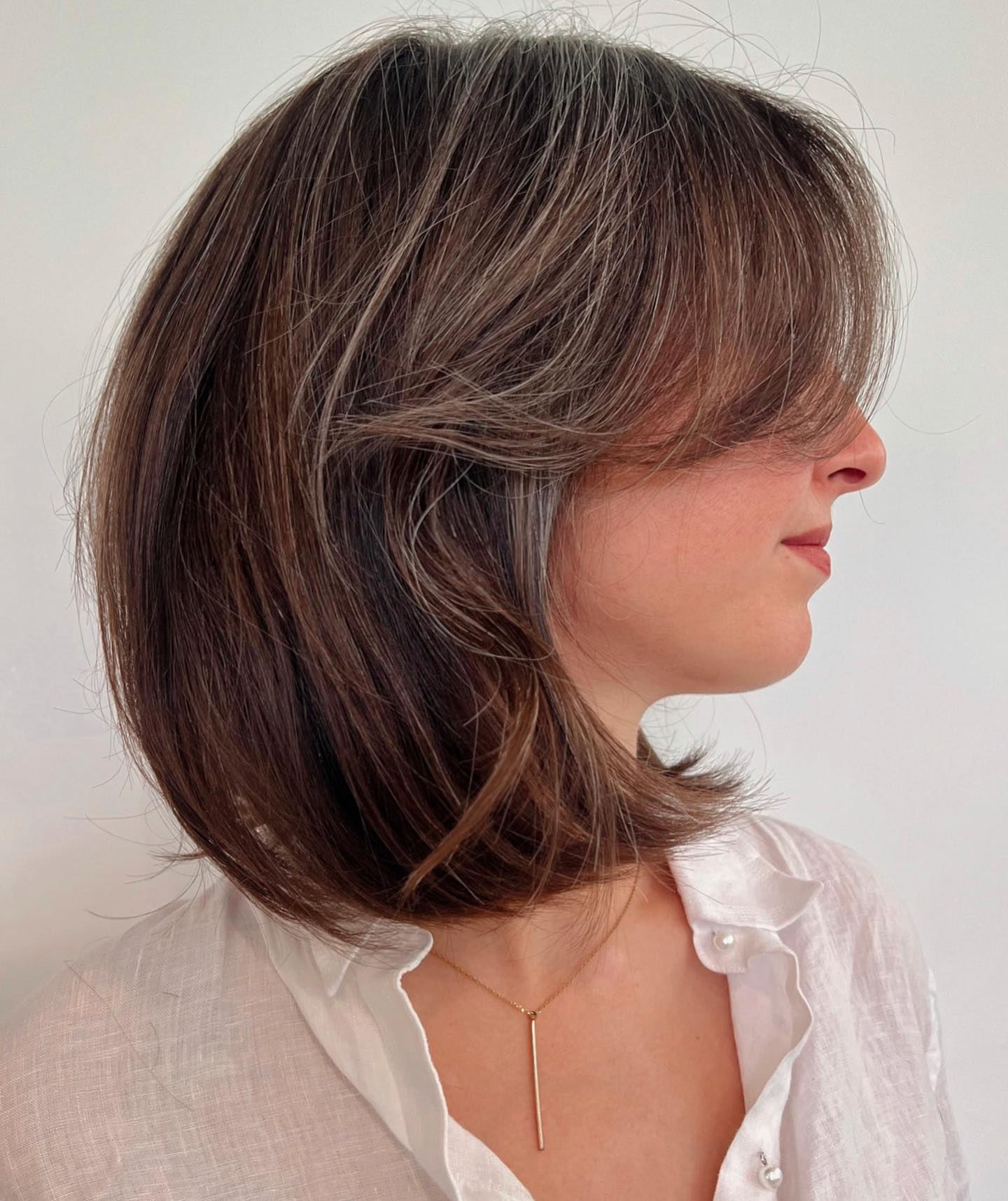 Delicate toffee highlights work best on short hair and are a popular trend. The best highlights for short dark brown hair is the blend of cool and warm shades flawlessly.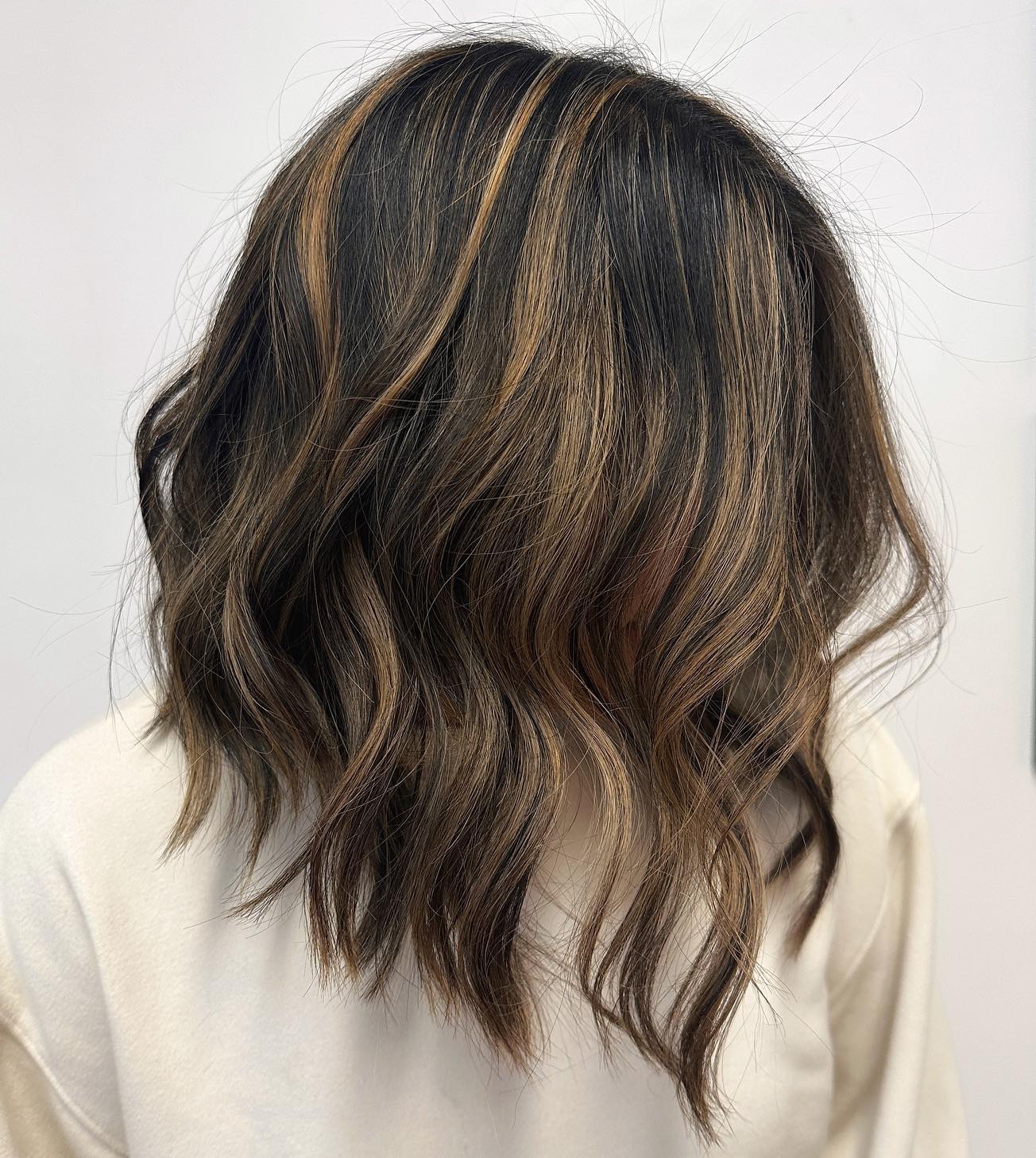 Playful Peekaboo Chocolate Brown Hair
Many hairstylists refer to peekaboo highlights as 'chocolate and cherry.' It is a masterpiece combination, especially when you can choose from a range of peekaboo colors.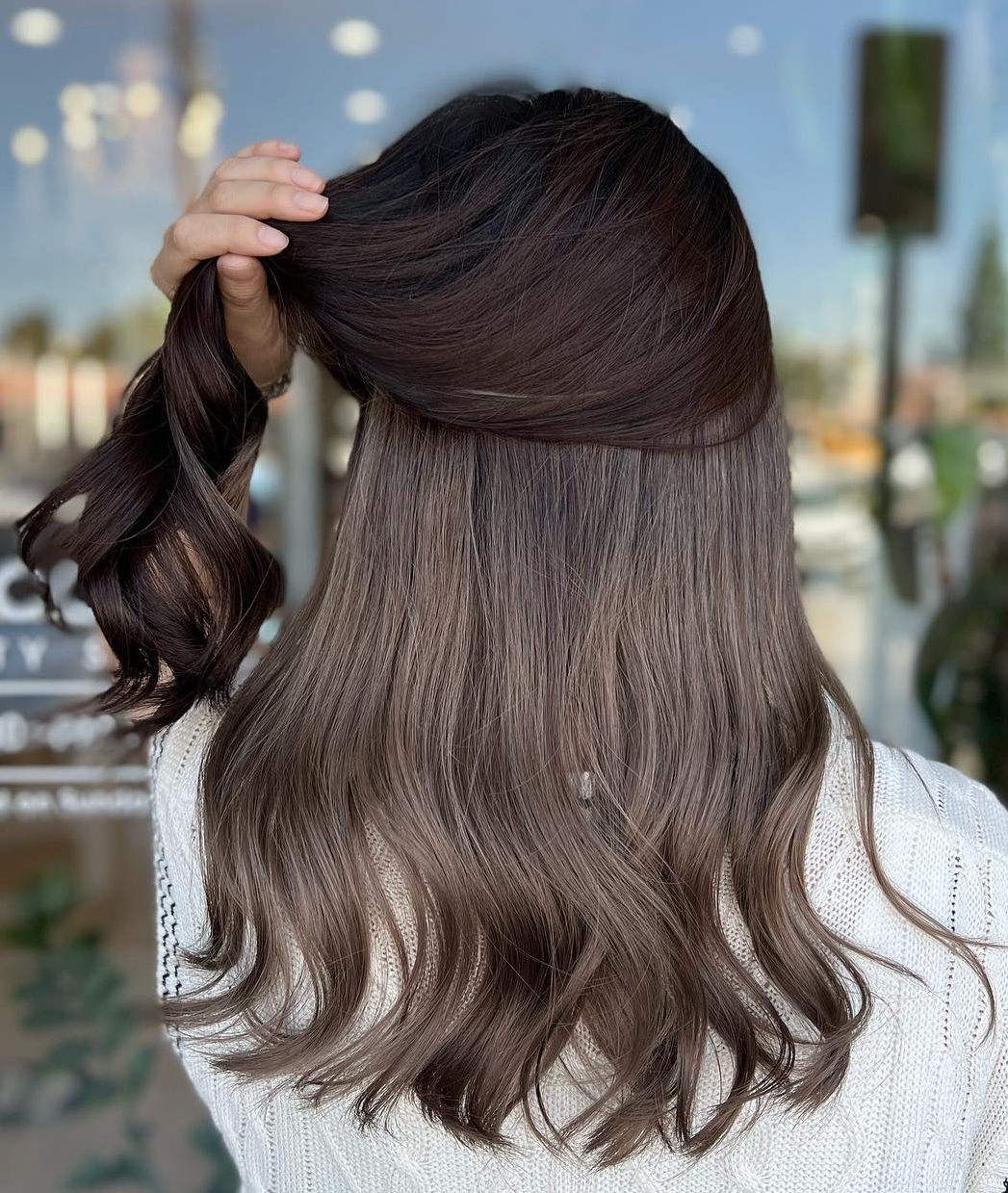 via @ja2on_oppahair
Magenta peekaboo highlights and dark chocolate brown hair make such a pleasant combination. Another exceptional contrast is the subtle contrast of caramel and long chocolate hair. In this case, the highlights are a swirled blend, especially when you curl your hair along the face or towards the hair ends.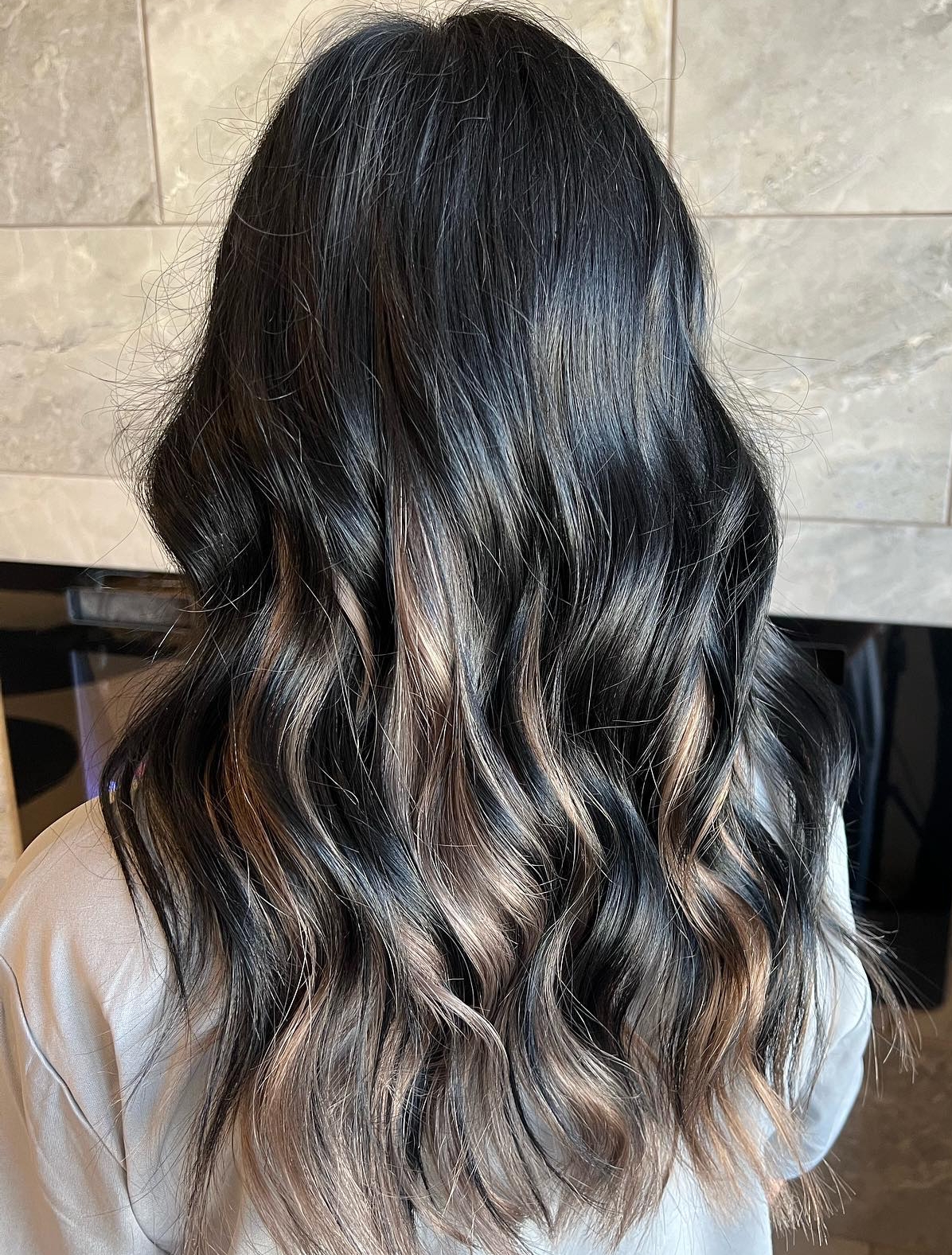 Textured Chocolate Brown Hair with Mahogany Highlights
Mahogany highlights are the way to go if you cannot decide between having dark chocolate brown hair and red hair. It is because mahogany falls between these two shades on the color spectrum.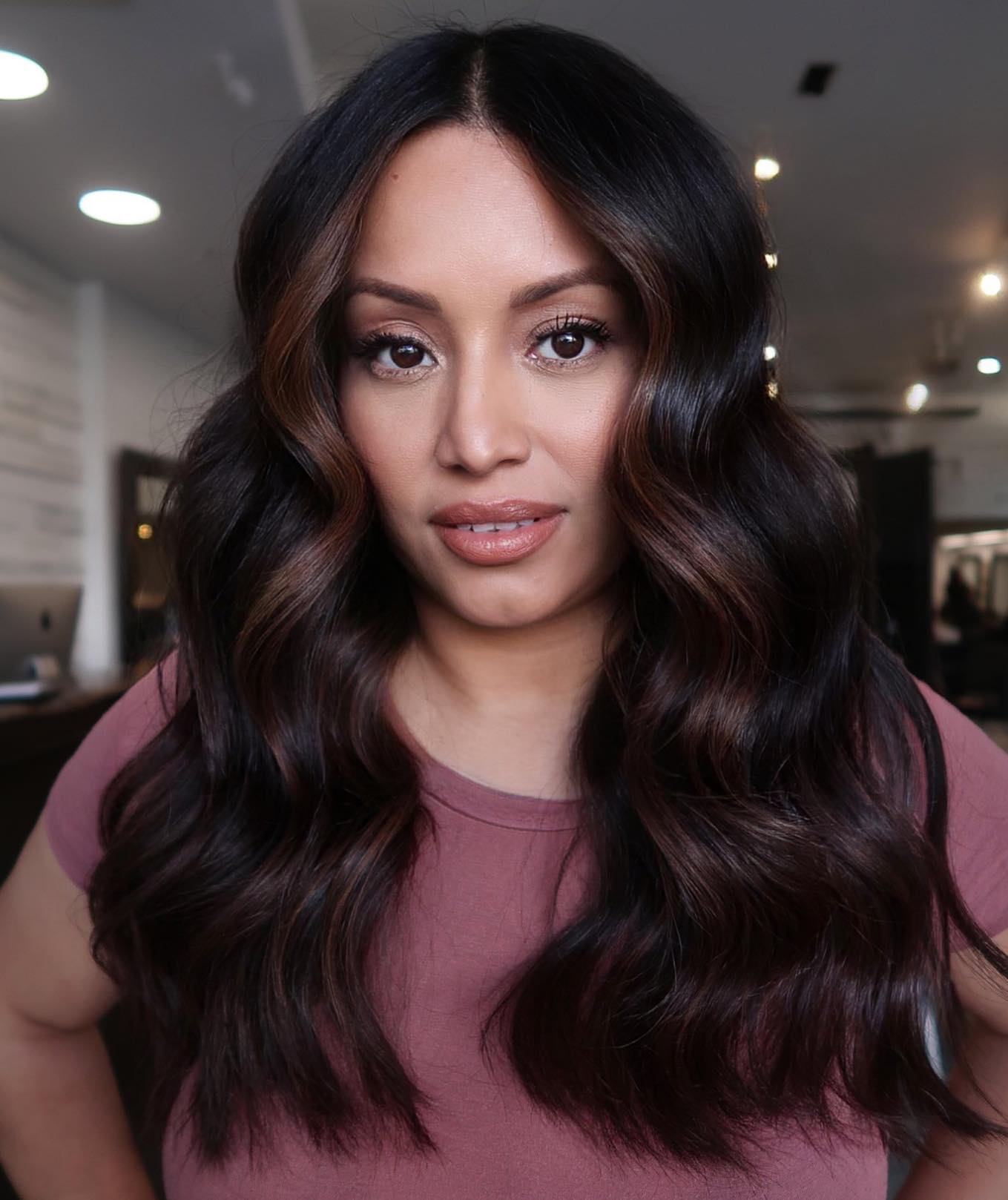 For women with fine, straight, silky hair, this is the color for you. A chocolate brown base with mahogany highlights gives your hair a textured look. With this low-upkeep shade, women with warm skin tones must try milk chocolate balayage to look excellent and stress-free.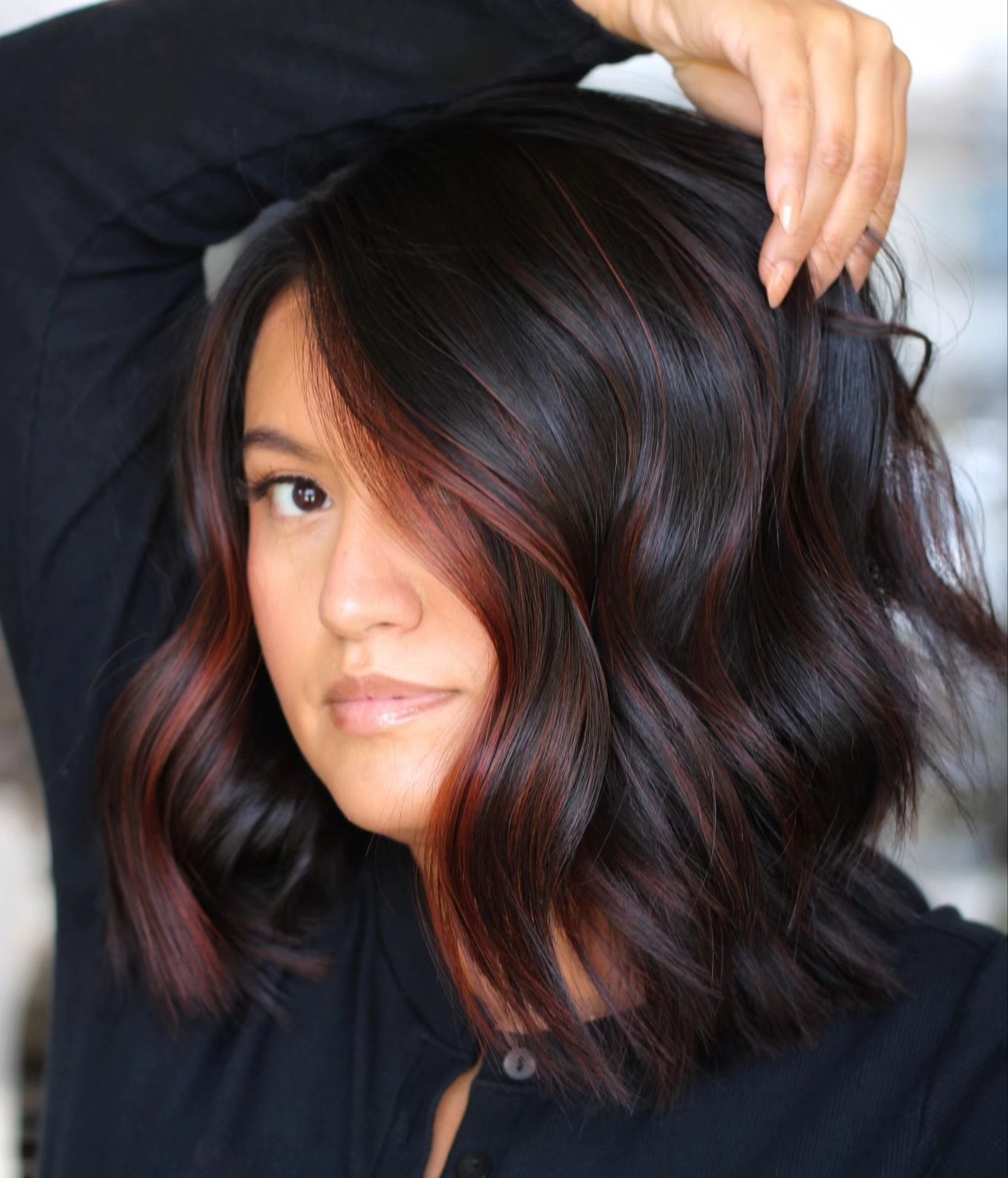 via @hairbynathi
Multi-dimensional Ash Brown Hair Color
Ash brown is the color you get when cool grey tones are dyed on your brunette hair. This shade looks great on a cool skin tone. This one is a must-try if you have a fair to medium complexion. Try tints of shiny silver on your brown long straight hair.
via @hairbymickk
Ash brown hair with dark roots gives a smokey look. The versatile color can be shaded as you wish – silvery brown, smokey brown, or dusty brown. It is also the start of transitioning from brunette to blonde without stress about hair damage.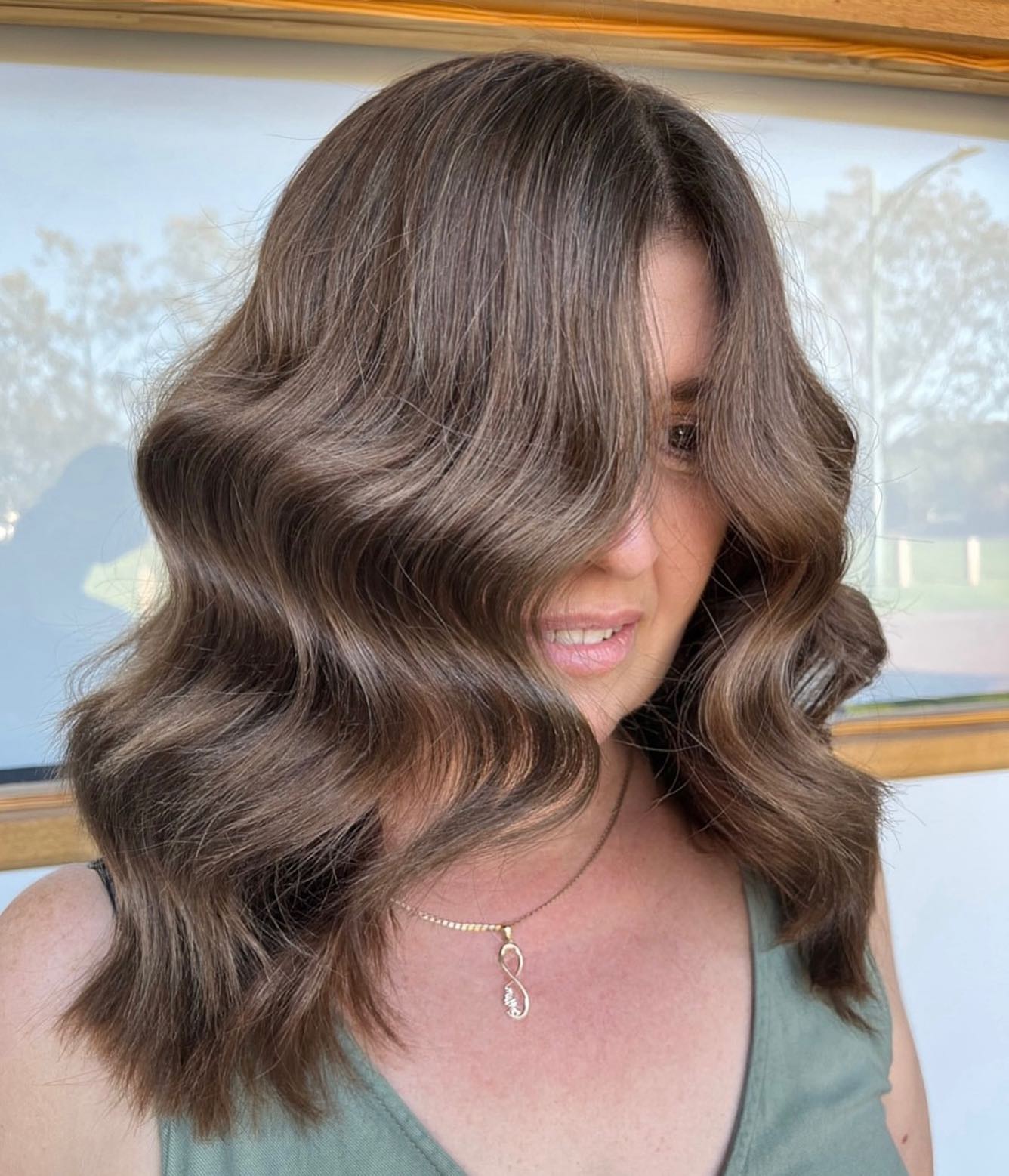 via @ap.hairartistry
Fashionable Chocolate Brown Hair with Purple Hues
Purple highlights on dark brown hair give your mane a floral-inspired look and feel. It is one of the superb short or long-hair color ideas that is simple and extraordinary.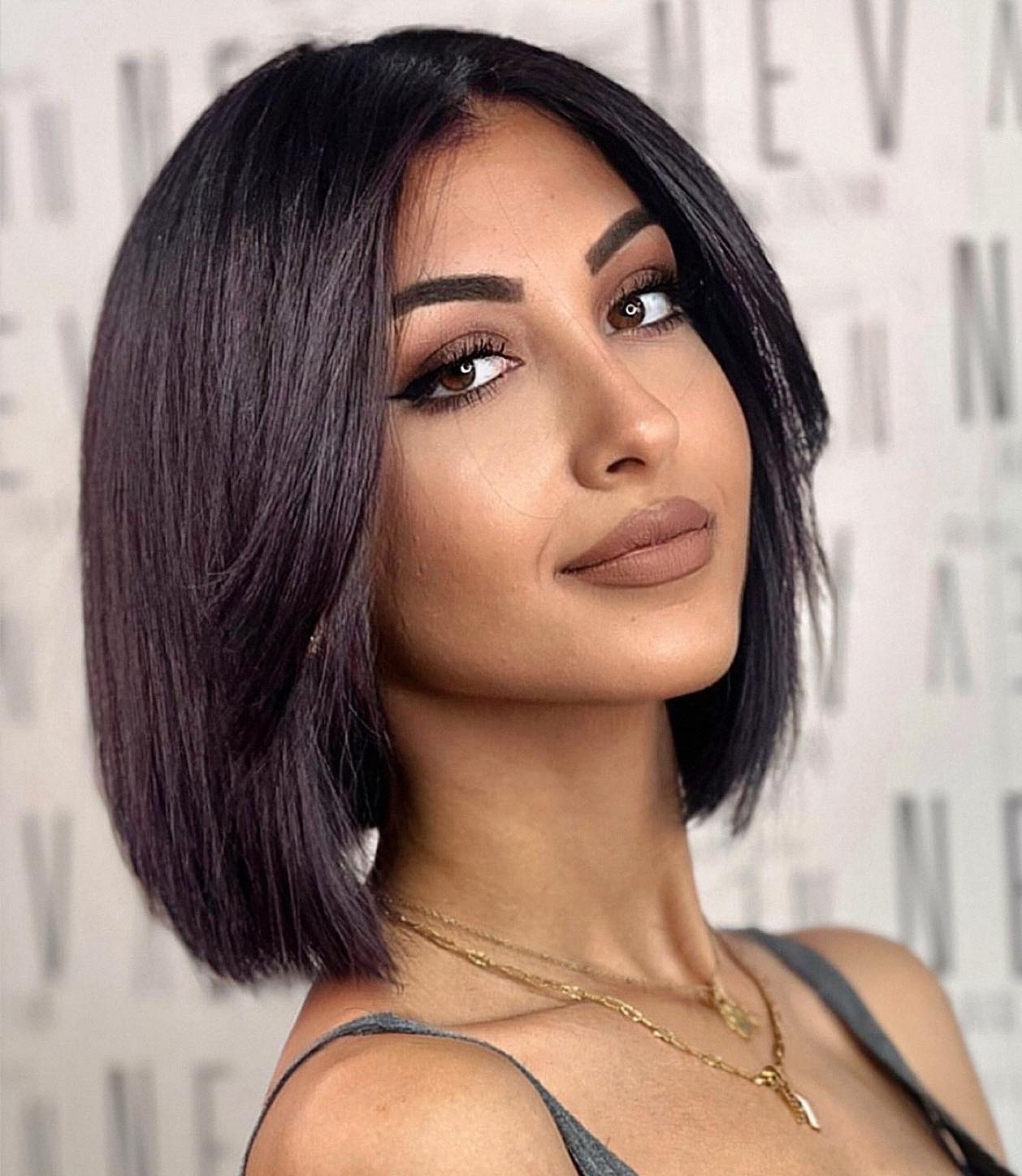 via @abigail.vick
Purple shade created with balayage technique on the dark brown base looks shiny and vibrant in the sun, while when inside, your tresses look violet brown. Your hairstylist will be the best person to dye your hair to create a unique masterpiece. Chocolate purple hair is for everyone, whether you have long, short, or textured hair.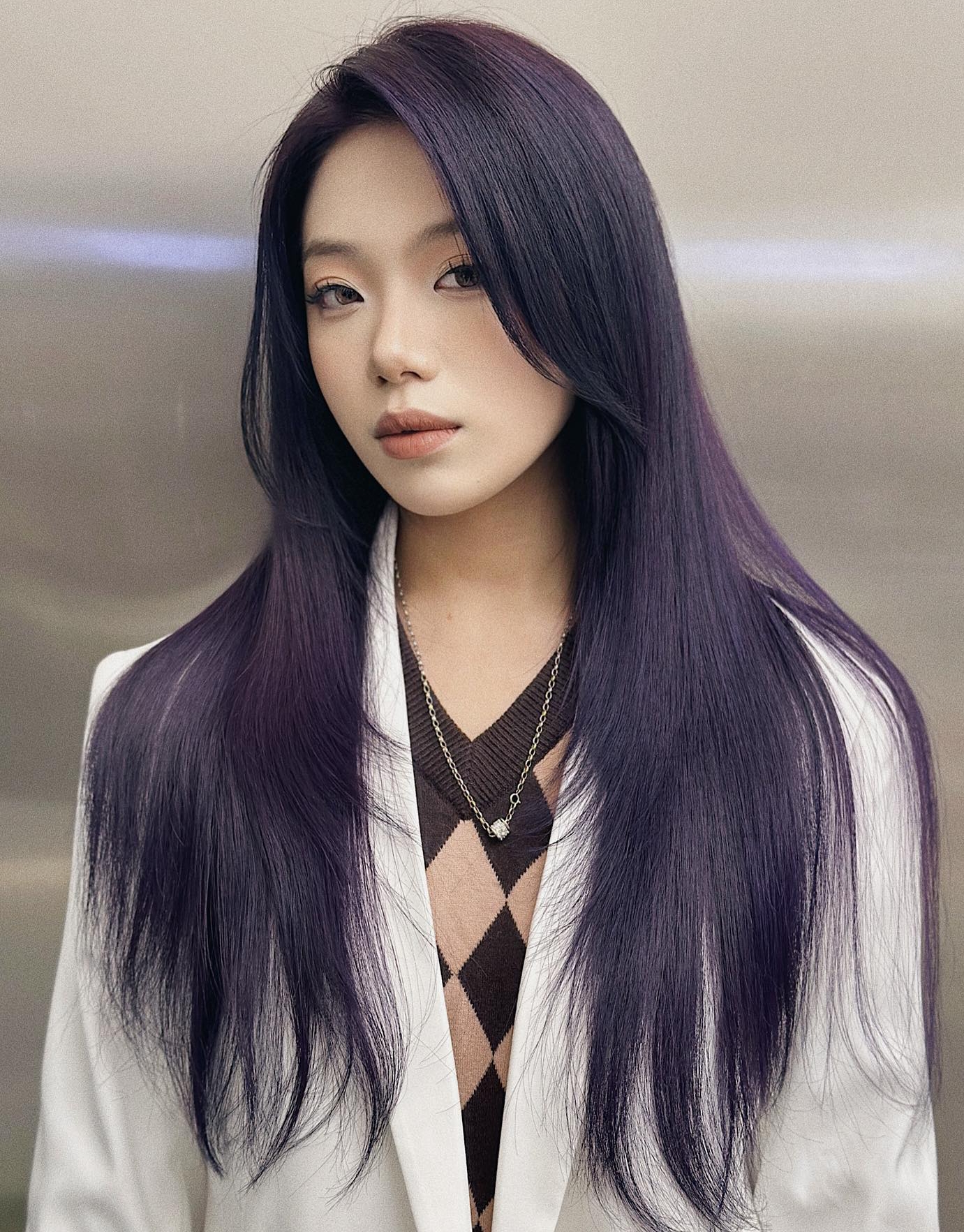 via @stanleyman001
Fall Time Auburn Chocolate Brown Hair
Auburn streaks on chocolate brown hair are one of the best ideas for females who have brown hair naturally. It gives your hair a shiny look. The autumn-inspired highlights make your blonde hair look fantastic. A milk chocolate brown and blond highlights combo is an excellent option, with the highlights framing your face.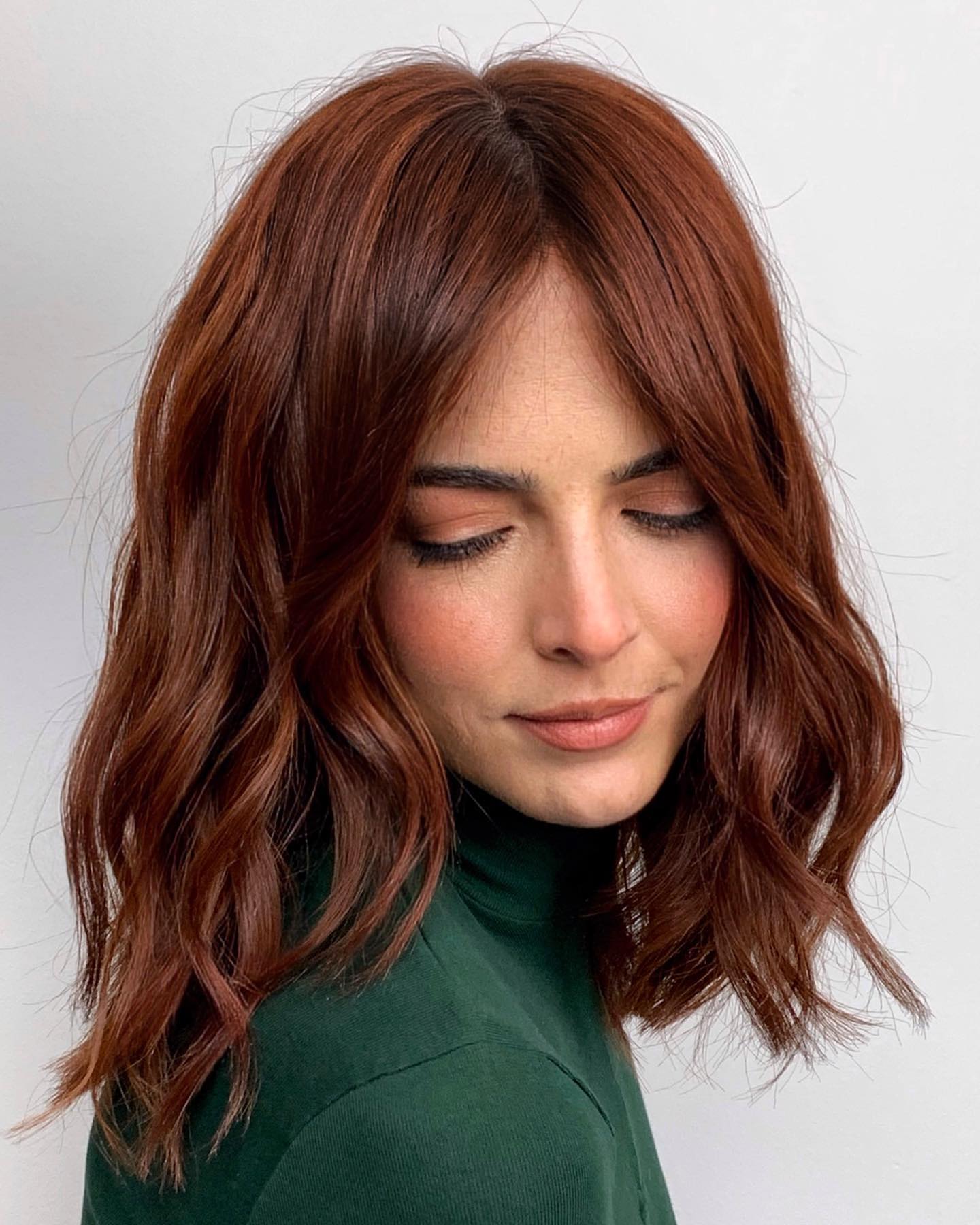 via @juandiegoteo_
The colors complement incredibly with the chocolate brown shade. Go for this look during summer and fall. The red tones can be subtle when used as highlights. This brown hairstyle suits women with a warm skin tone.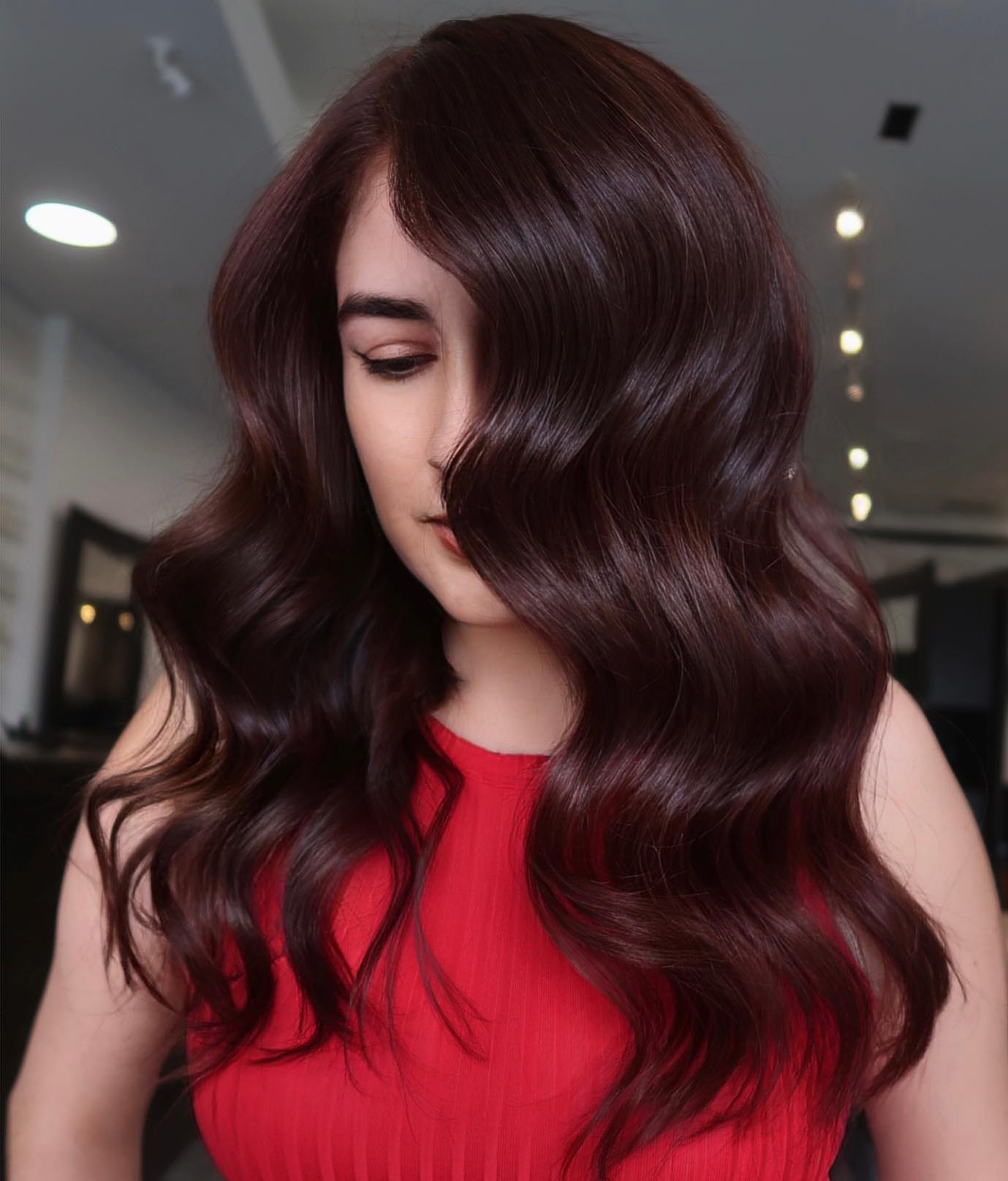 FAQ
What hair texture is best for processing chocolate brown hair?
A wavy textured hair is the most suitable for processing the chocolate brown shade. A layered haircut takes the look a level higher. However, remember that the chocolate brown shade you choose depends mainly on your skin tone. If you have a warm skin undertone, for example, go in for reddish tints, while if you have a cool skin undertone, stick with velvety hues.