Oval-shaped nails have always been in trend. Your natural nails with this shape are practical to maintain as there are no sharp ends. Most people love oval-shaped nails because they can boast varieties of nail art beautifully. Keep reading for new manicure ideas for your oval nails.
Feminine Short Oval Nails
The oval nail shape has an unmatched grace. Keeping it short is easy to maintain. There are many ideas for short nail designs.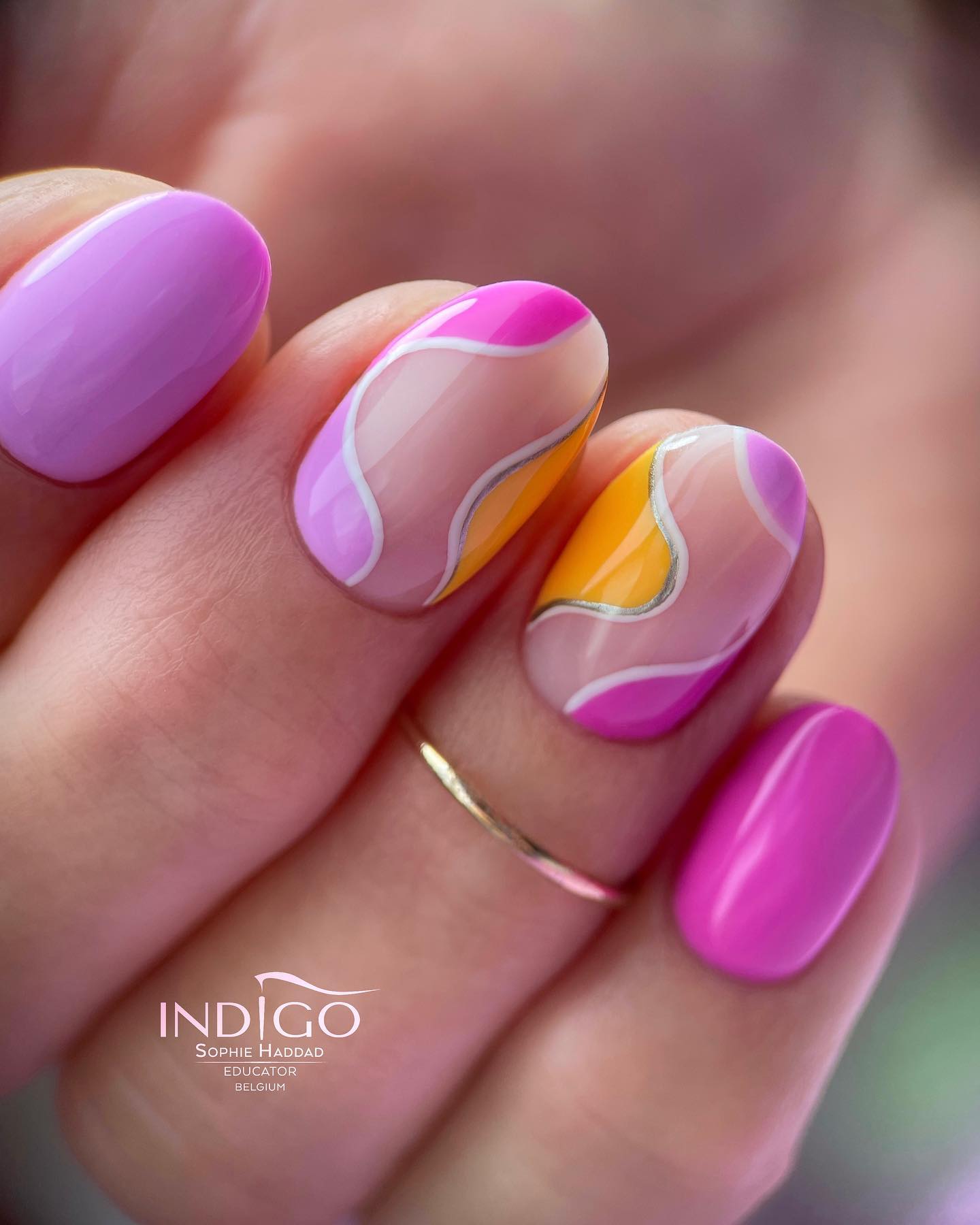 You can keep them simple with a clear polish. You can experiment with in-vogue nail art. Or, do a multi-nail style with one nude nail, one dark, and the others with glitters.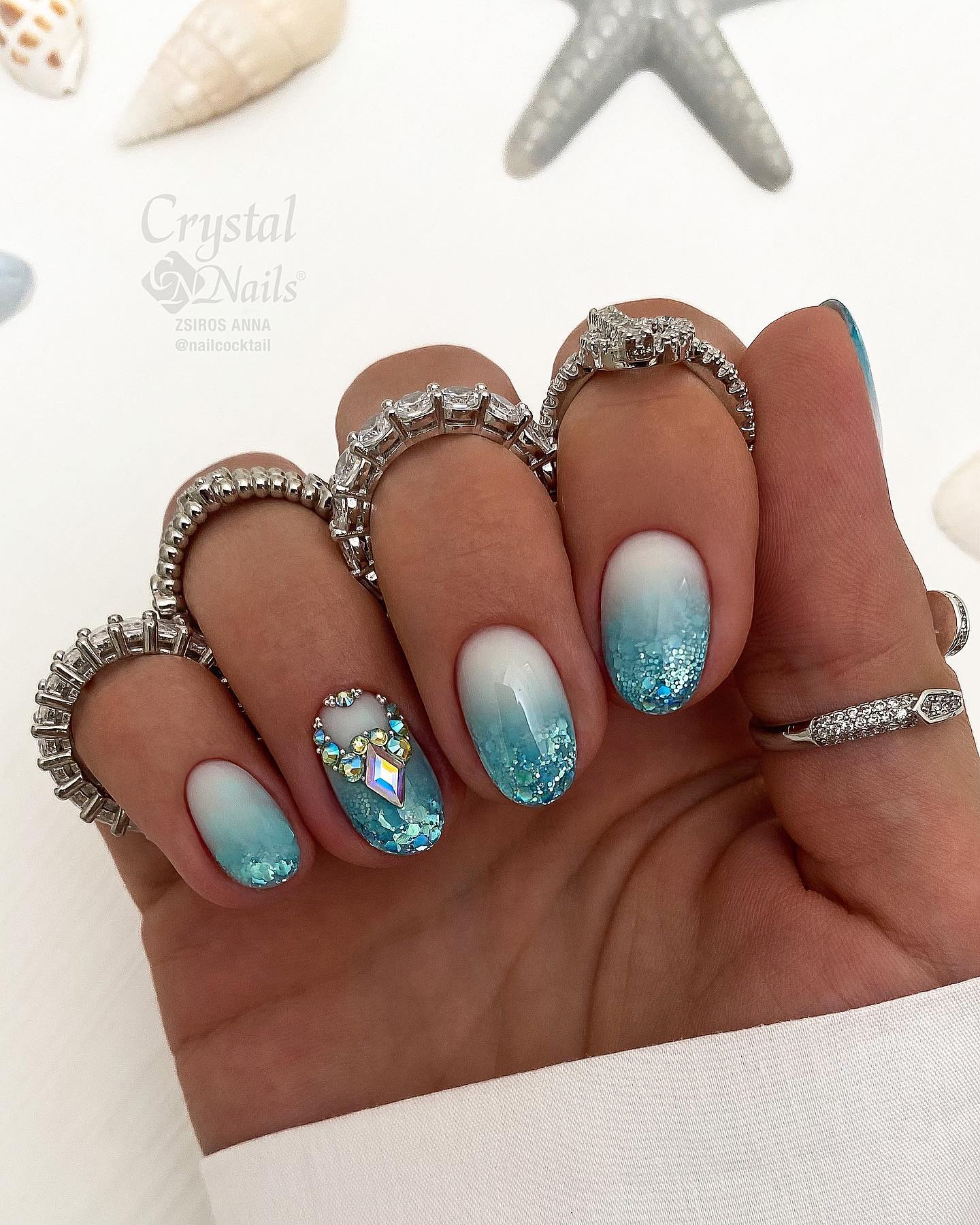 via @nailcocktail
Girlish Long Oval Nails
The rounded shape of your nails, when long, look pleasantly glamorous. To make them attractive, add accents to your manicured nails. You can also try oval acrylic nails. Another popular long nail design is to go for French tips by painting the ends differently.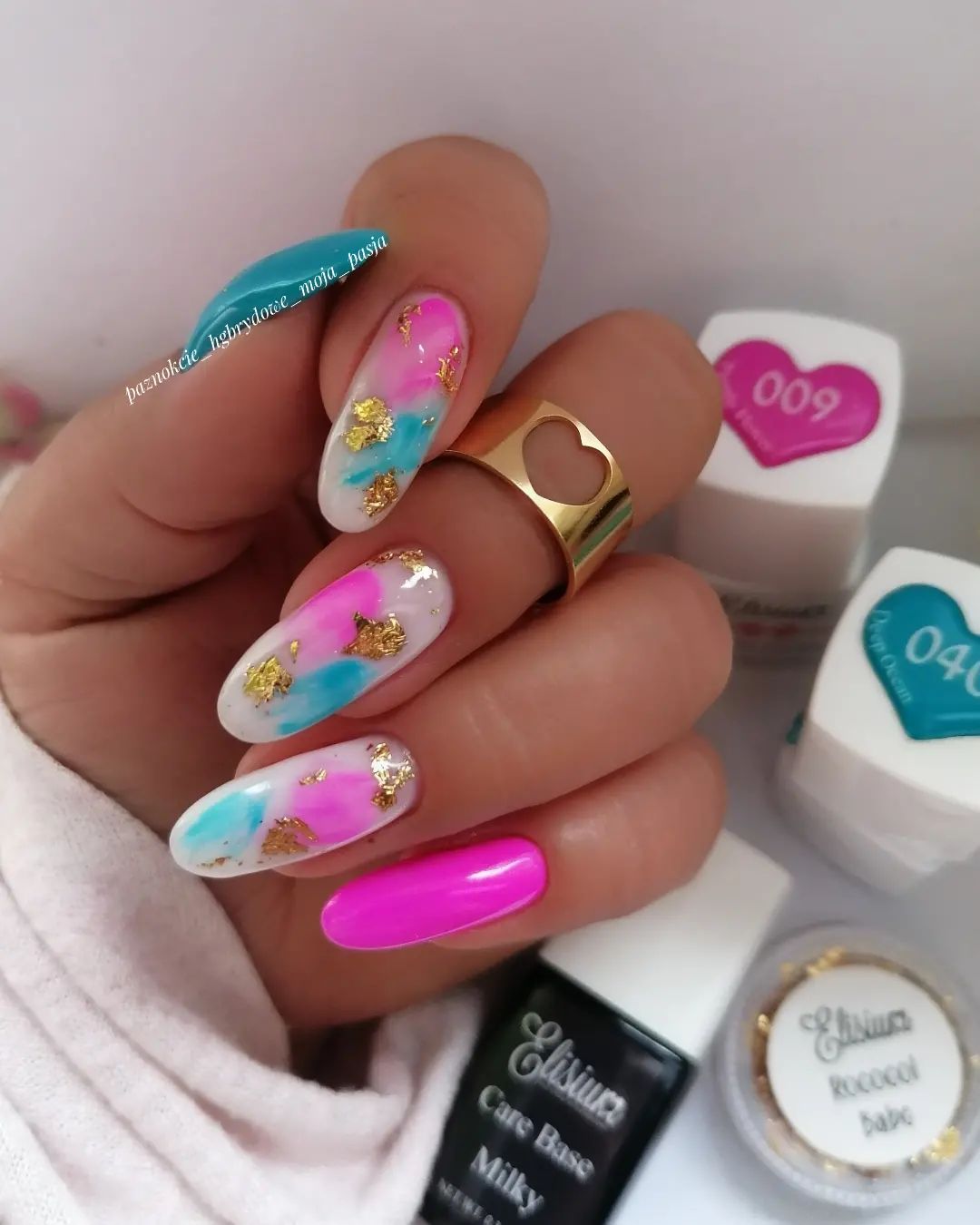 via @paznokcie_hybrydowe_moja_pasja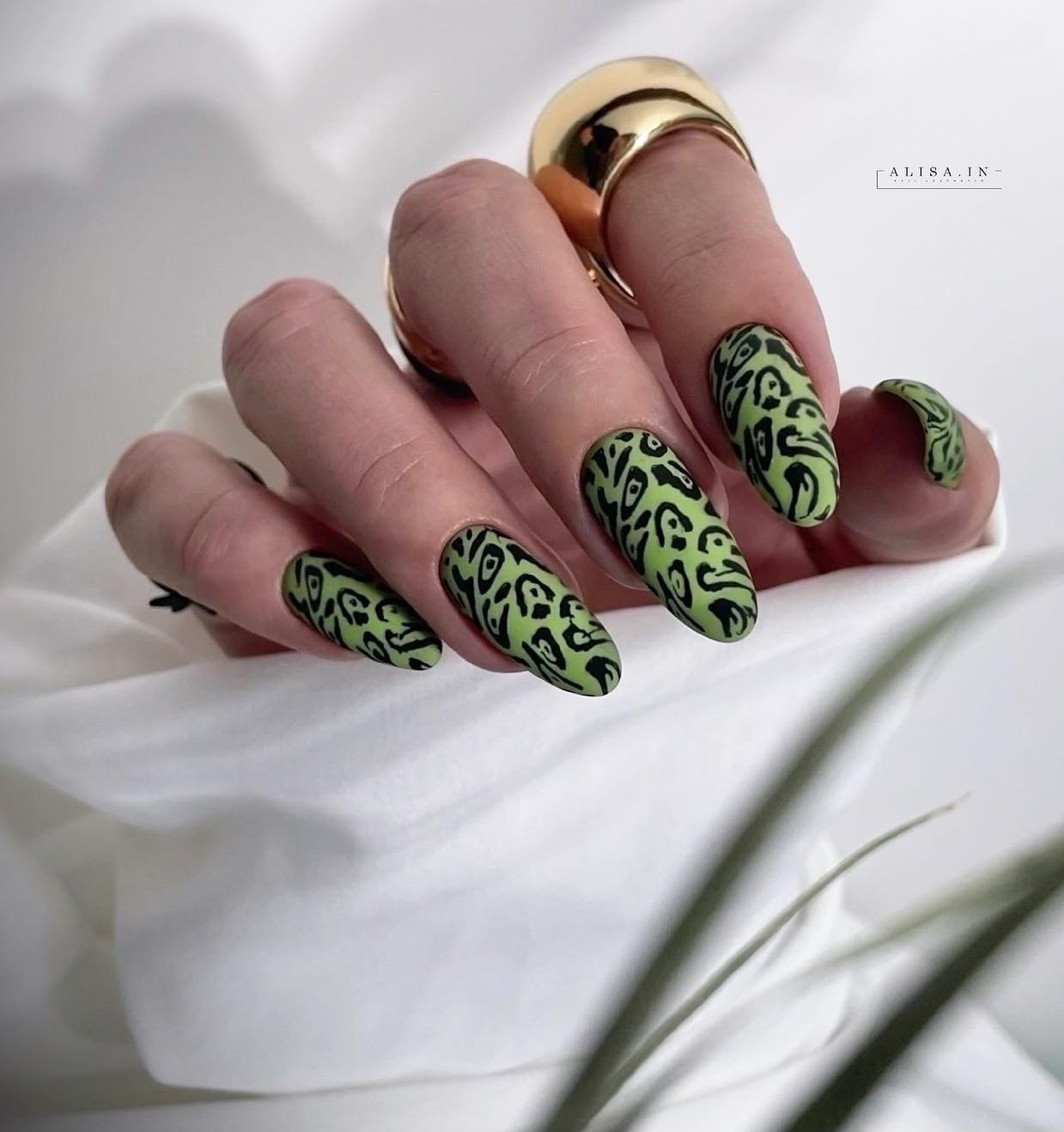 via @alisa.in_
Stylish Oval Acrylic Nails
The acrylic nail idea is the perfect way to embellish your oval nails. Floral patterns look amazing, whether they are subtle or big. During your next nail appointment, take help to choose an oval nail shape to bring an element of surprise and fun to your nails. Ask your nail artist to give a tropical look to your manicured nails.
via @mb_beauty_mix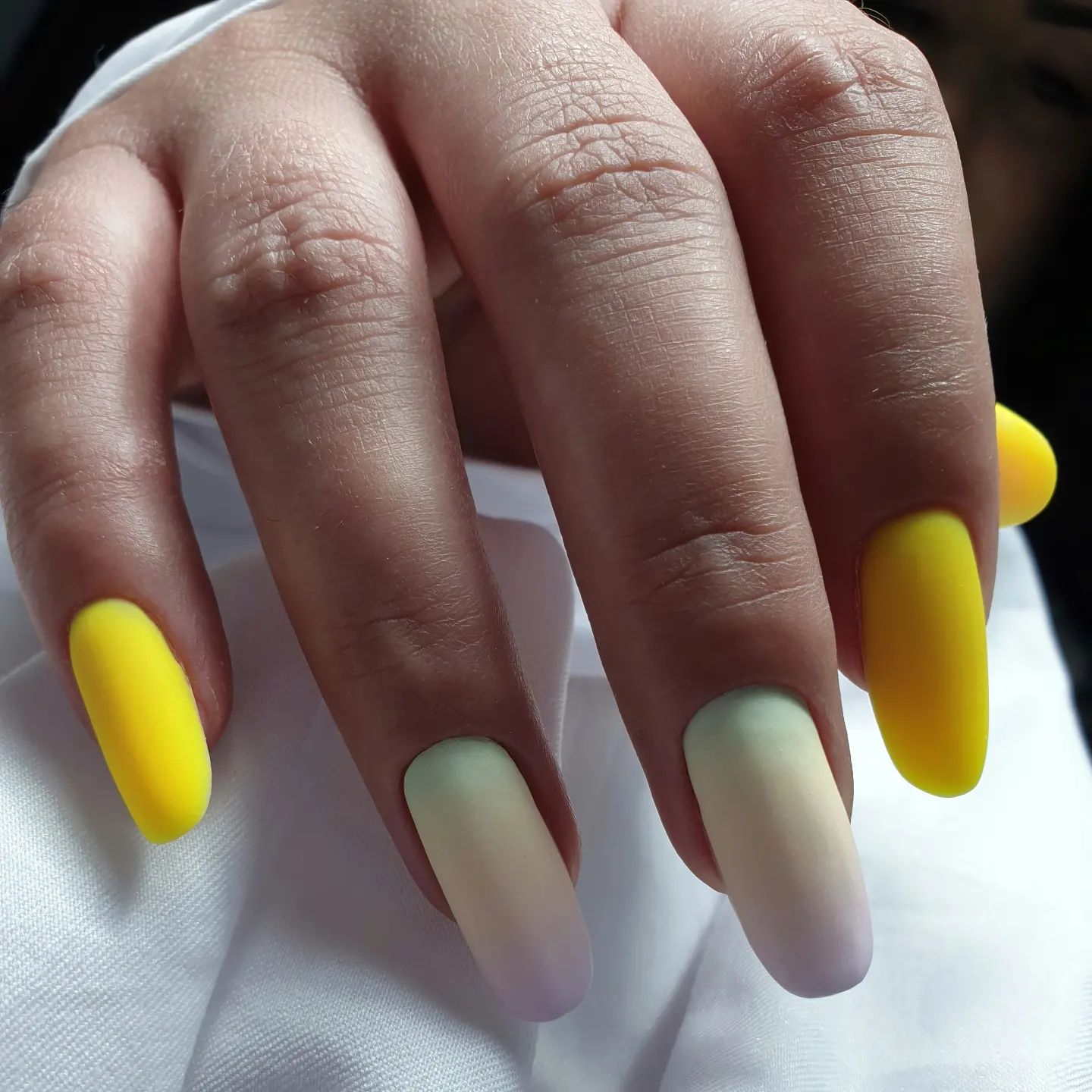 Prim Oval French Tip Nails
A French manicure is an ideal look for the workplace. It looks attractive on longer and shorter nails. A few gems and rhinestones on a classic French mani give it an eye-catching look. A nude base with white tips is equally interesting because it is minimalist, subtler, and elegant, with a professional look to your nails.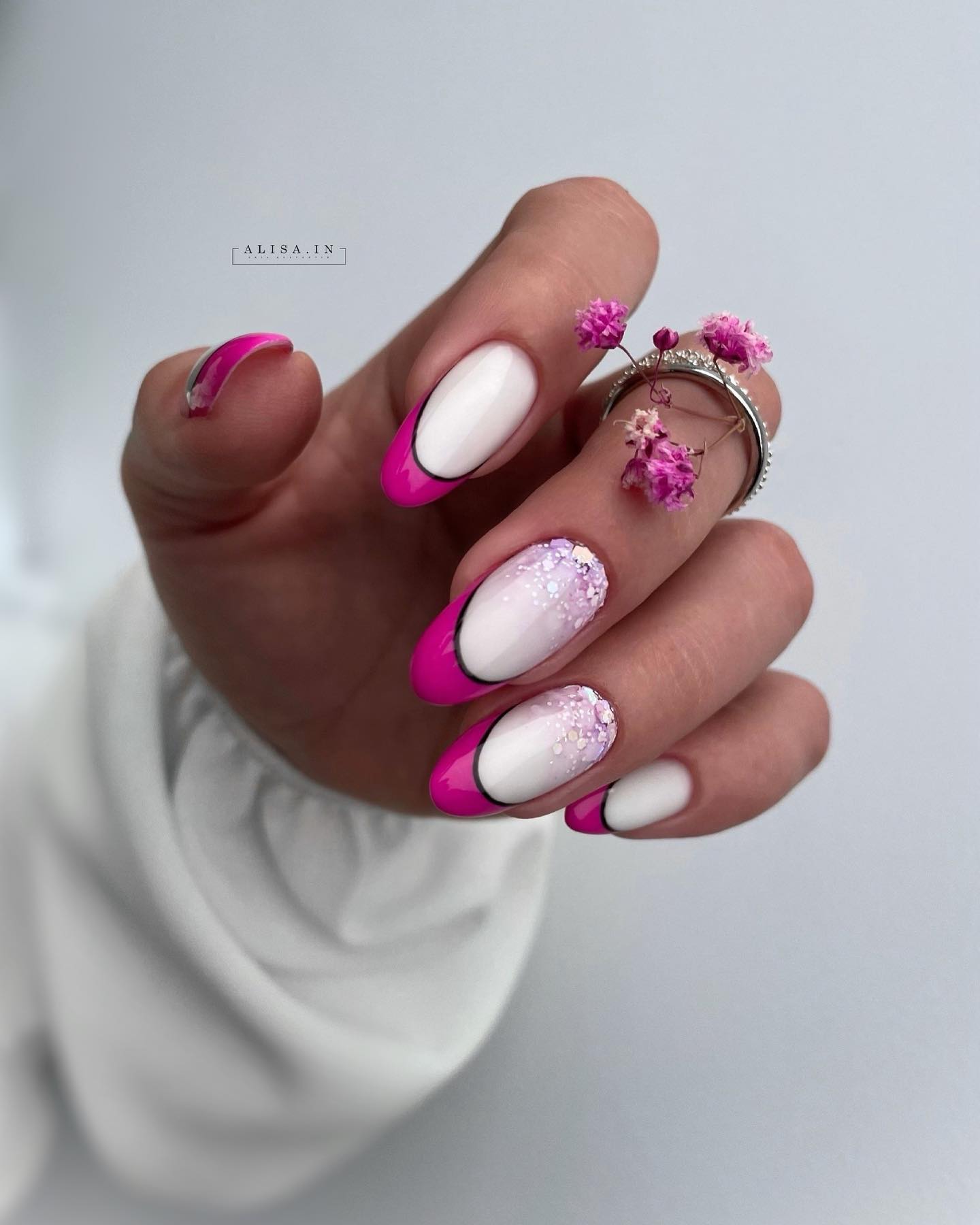 via @alisa.in_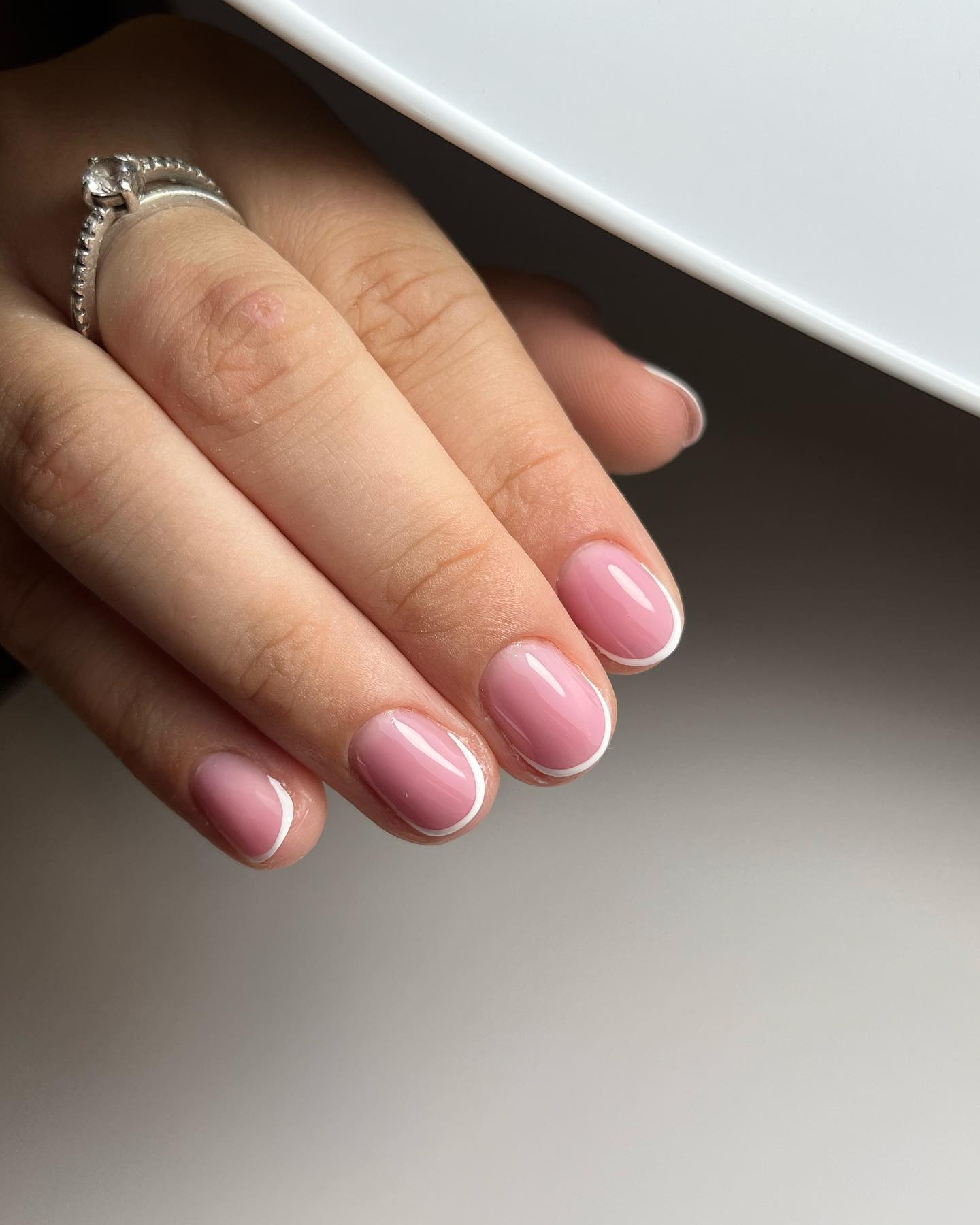 Blended Square Oval Nails
Squoval is the term used to describe square nails with a more rounded shape. It's pretty easy to wear and care for. A trendy manicure gives it a versatile look and feel.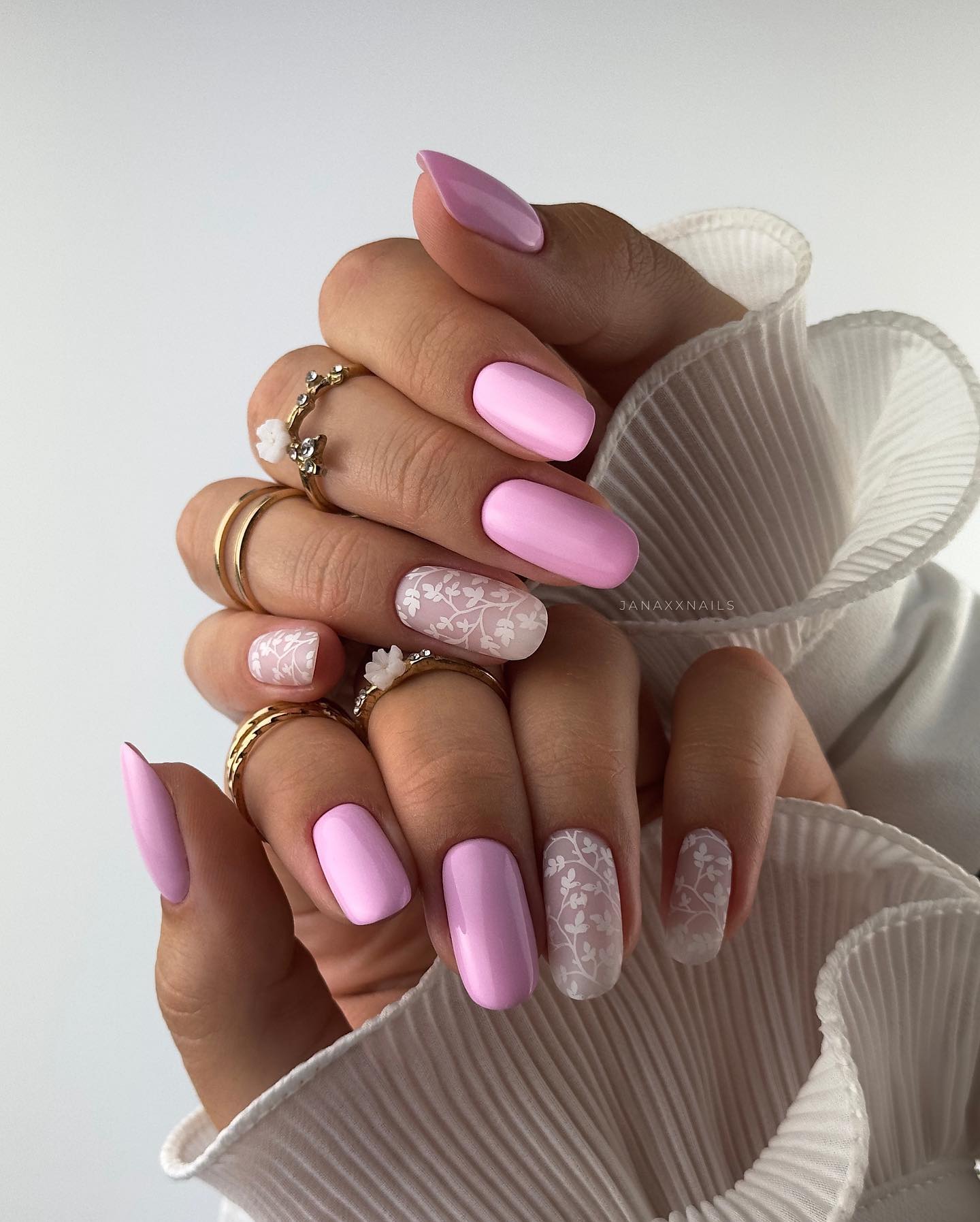 via @janaxxnails
Typically, the nails have rounded edges, but otherwise, they have a square shape. Add bright colors for this season with accents, or go with a subtle French mani!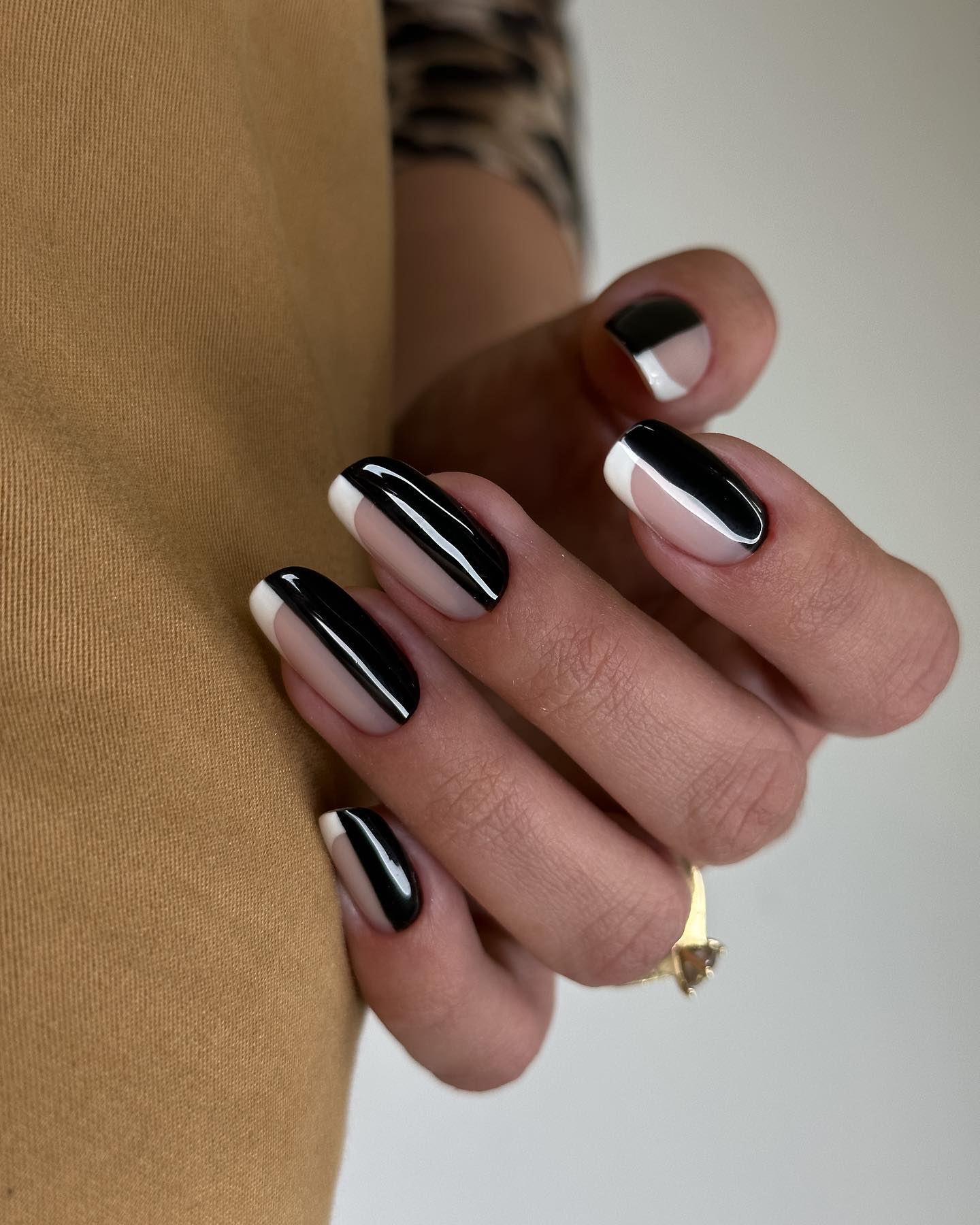 Appealing White Oval Nails
White nail designs, especially with oval-shaped nails, are popular among women. One of the best features is that white gels with all occasions and has an effortless vibe. With an oval nail shape, you are in for a nail art statement. White nails are excellent manicure ideas for special occasions, whether your workplace or celebrations.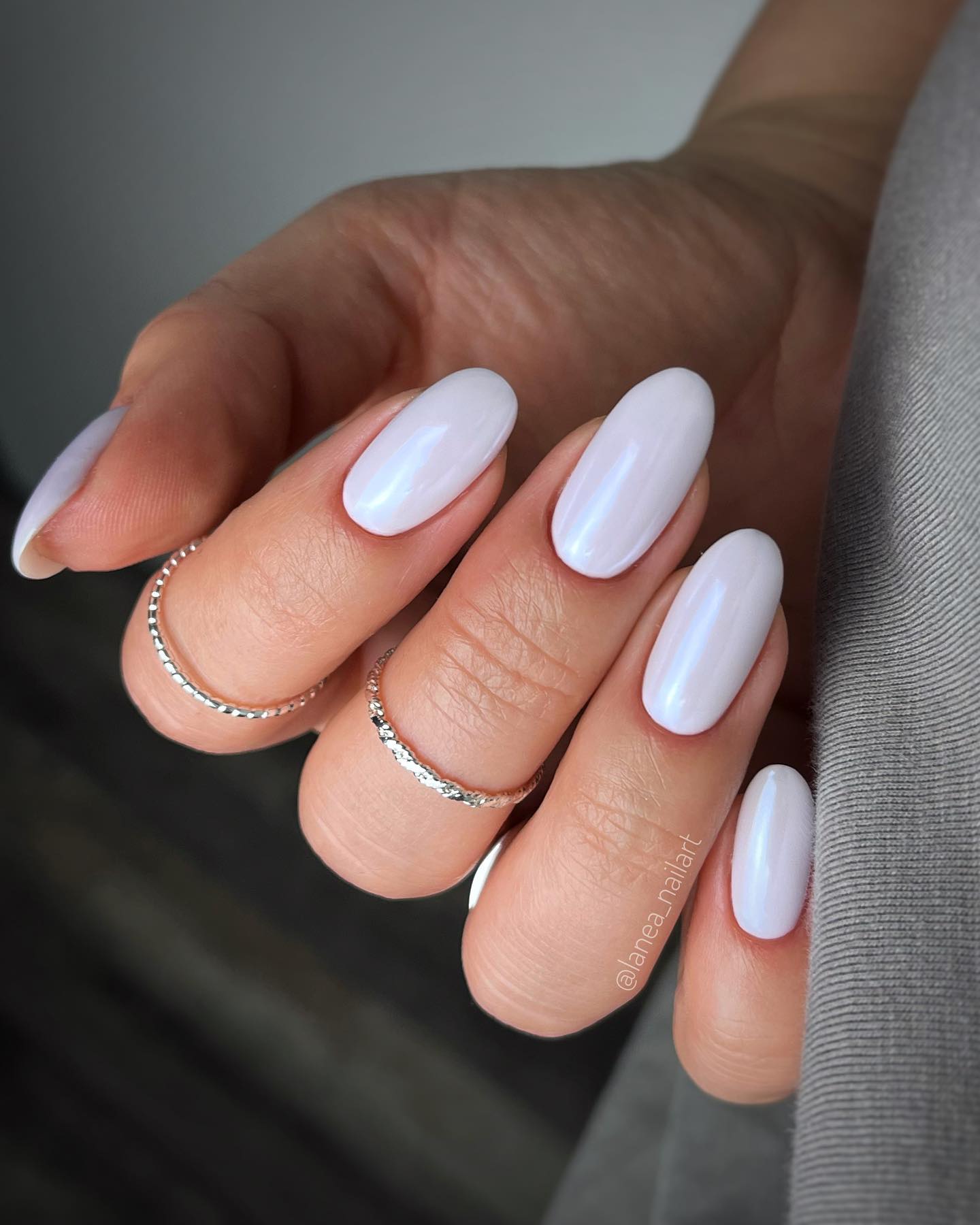 via @lanea_nailart
via @lanea_nailart
Vibrant Red Oval Nails
A red manicure gives definite fashionista vibes. Oval is a natural shape of the nails; cherry-red nails make them look even more real. The color of passion and love offers a slimmer look to your fingers.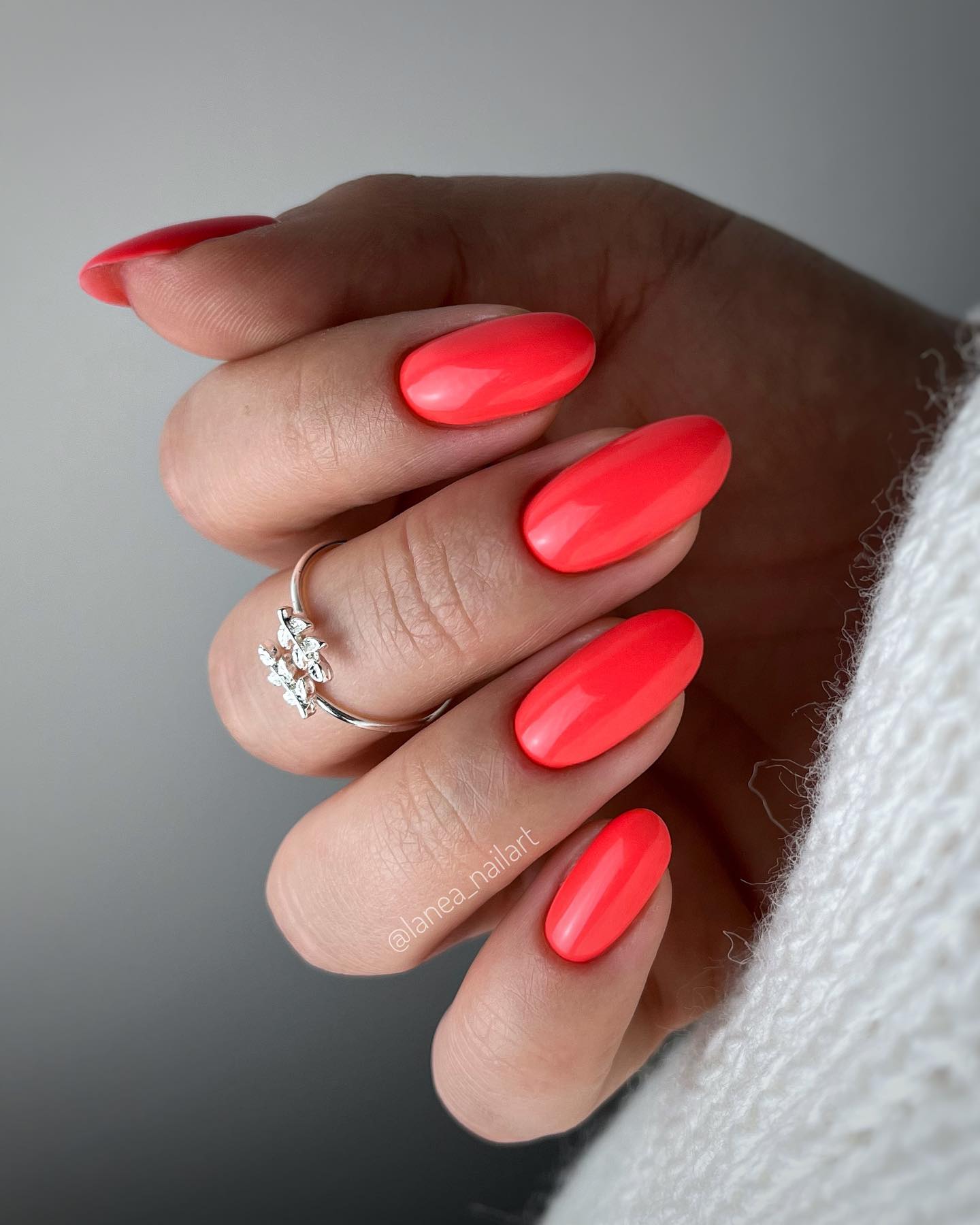 via @lanea_nailart
Eye-catching nails with red polish are an excellent manicure choice. You can paint a matte white with minute heart designs.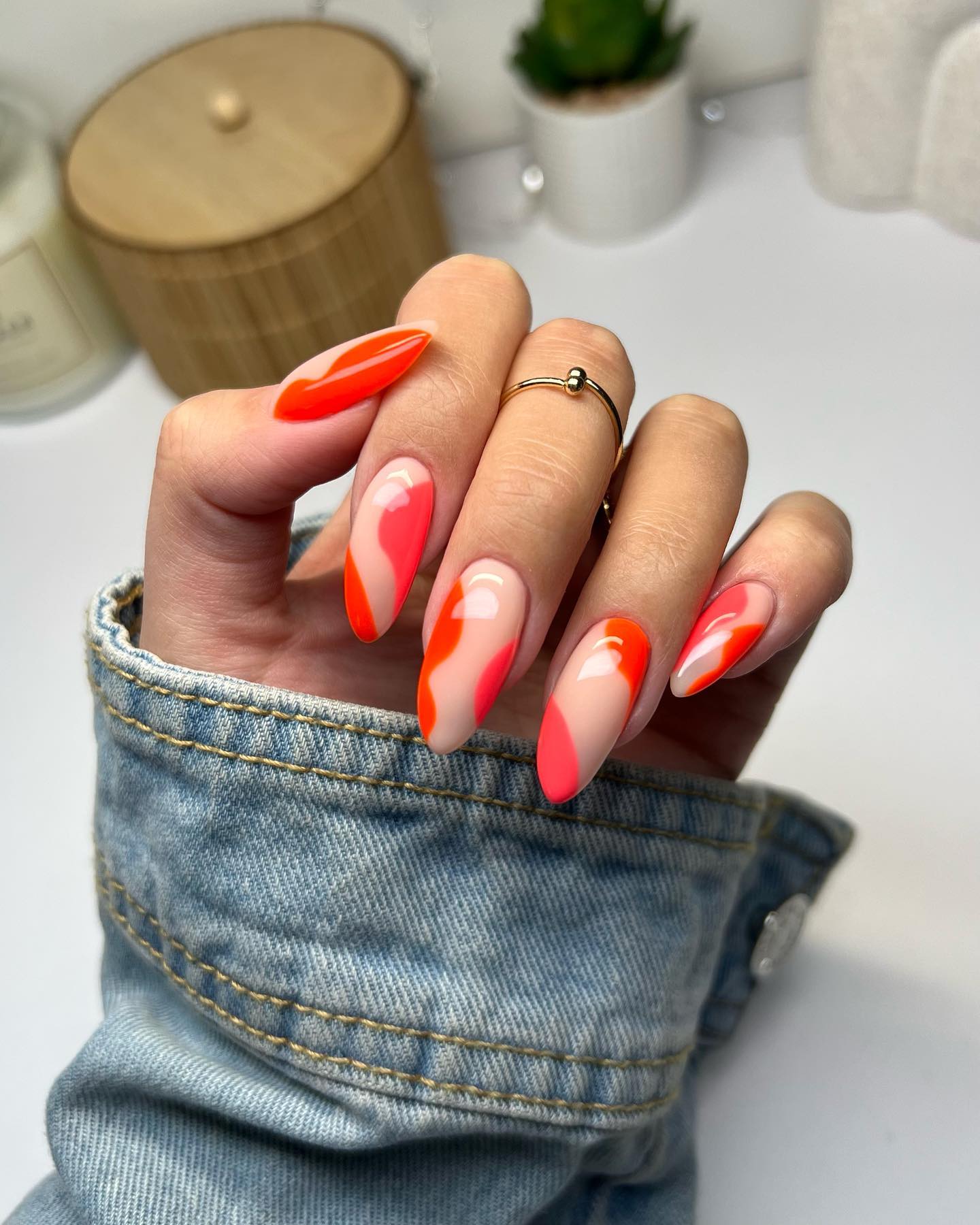 via @vviki.mani
Gorgeous Nude Oval Nails
Nude nails with natural shades are classic beauties. It is a trend that never goes out. A French manicure on your long or short nails can be achieved easily at home.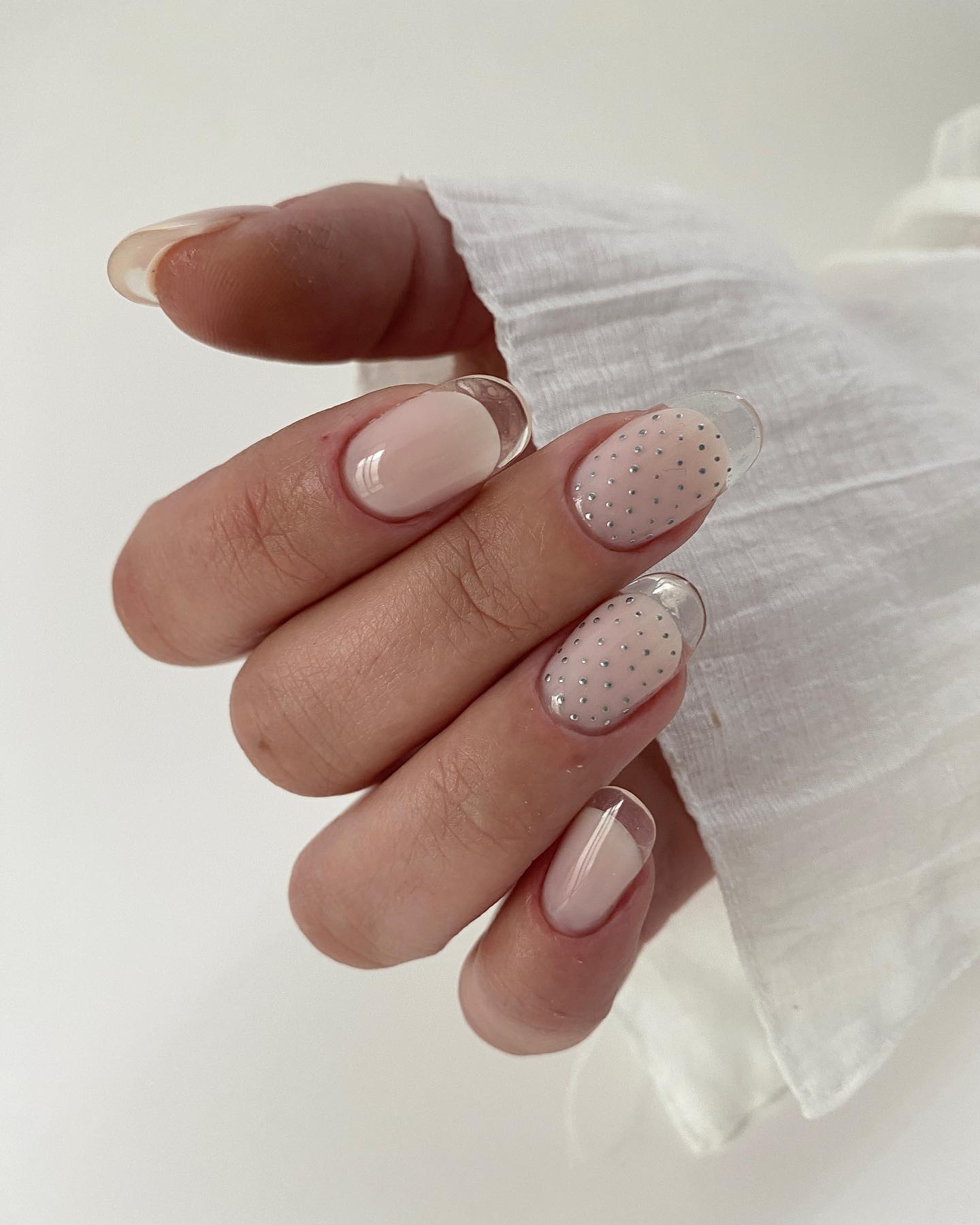 via @trutaroxana
There are ways to beautify and amp up the look. Use pastel shades to color the nails. Then add shimmers, dry flowers, or colored tips for that unmatched look!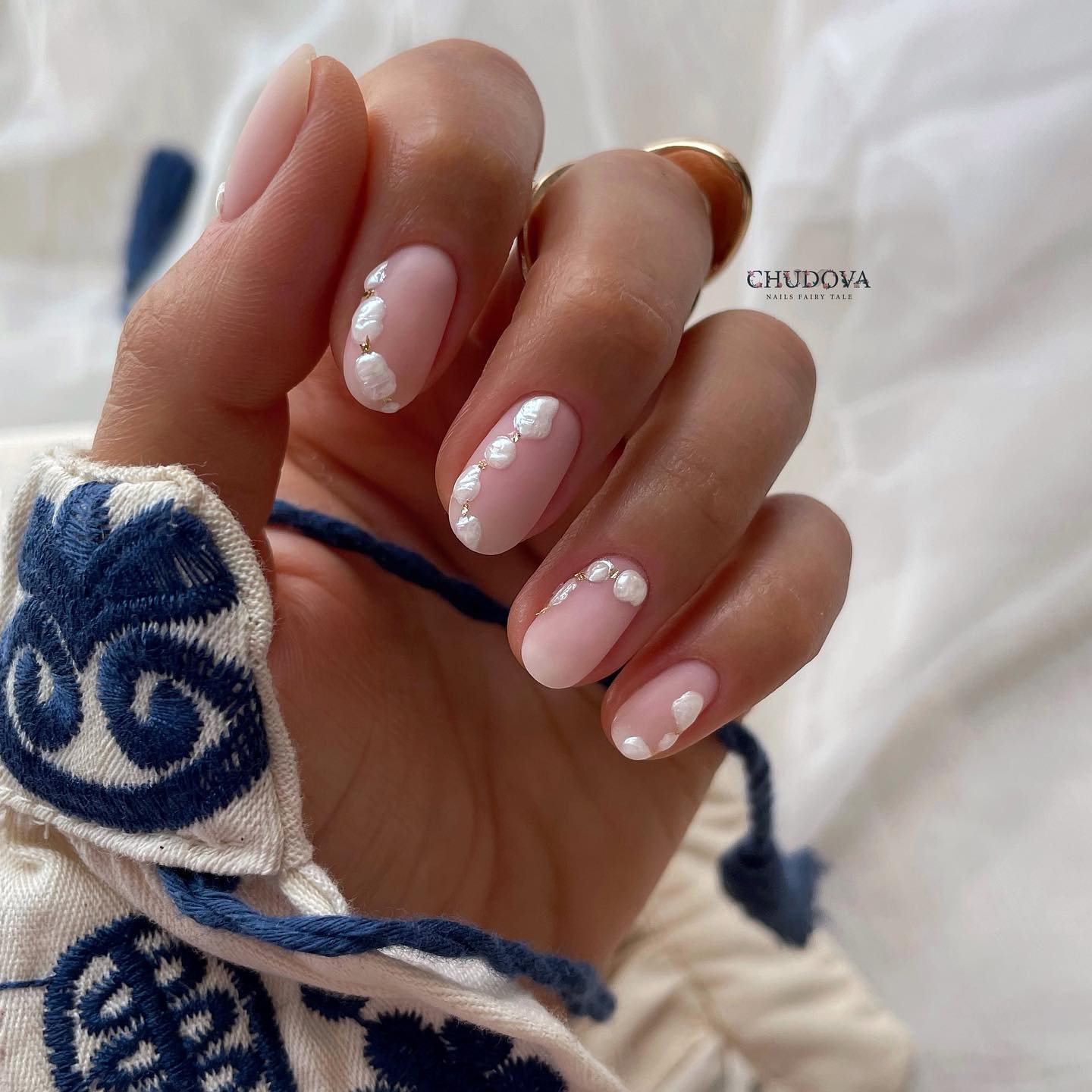 via @chudova_nailart
Smooth Matte Oval Nails
Move over glossy finished nails, matte oval nail designs are the in thing now. There's a smoothness to the finish in this nail art. One modern matte manicure idea is using alternate matte and glossy nail paints on your fingers. You can keep all the colors different – start from a matte finish and end with a glittery version of the same color.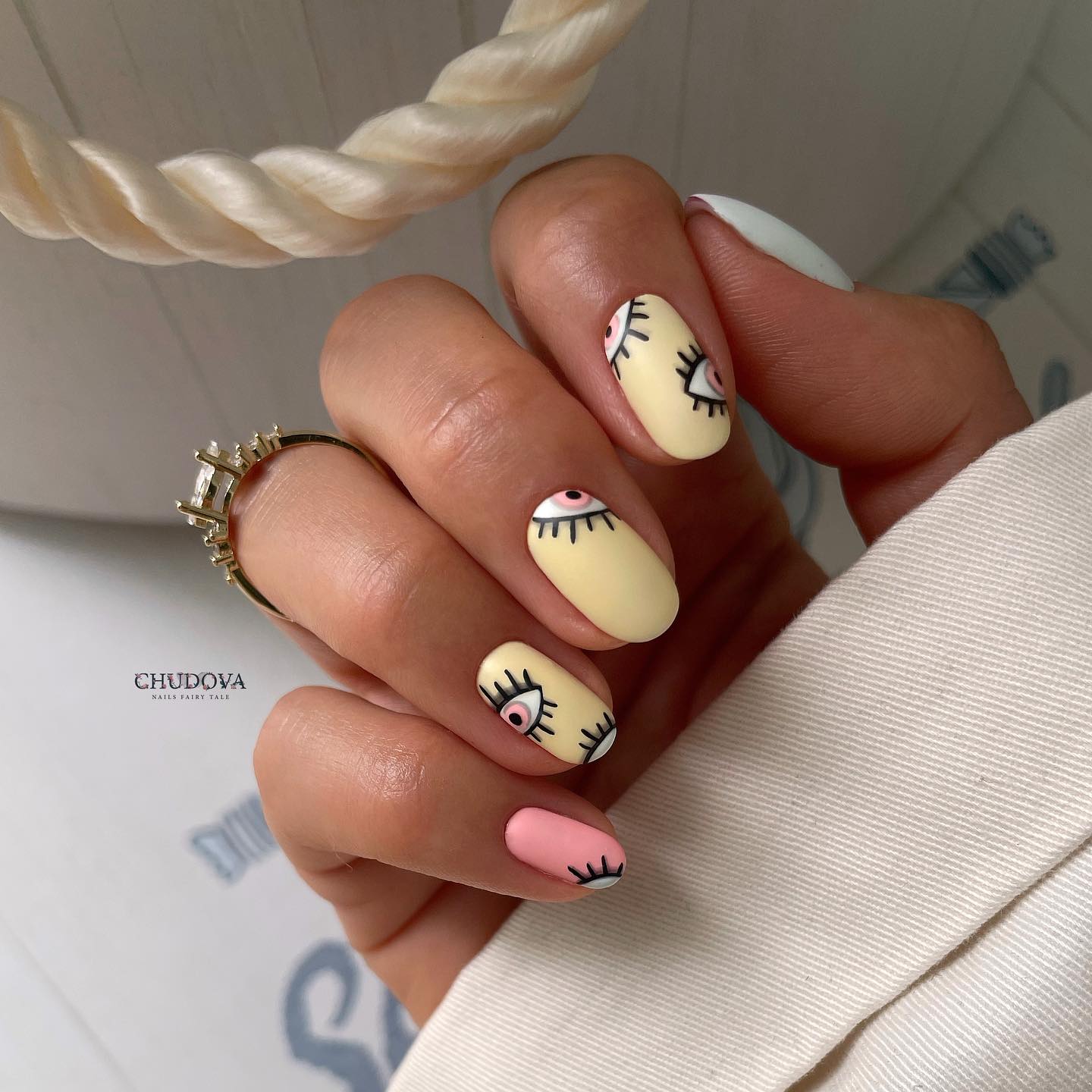 via @chudova_nailart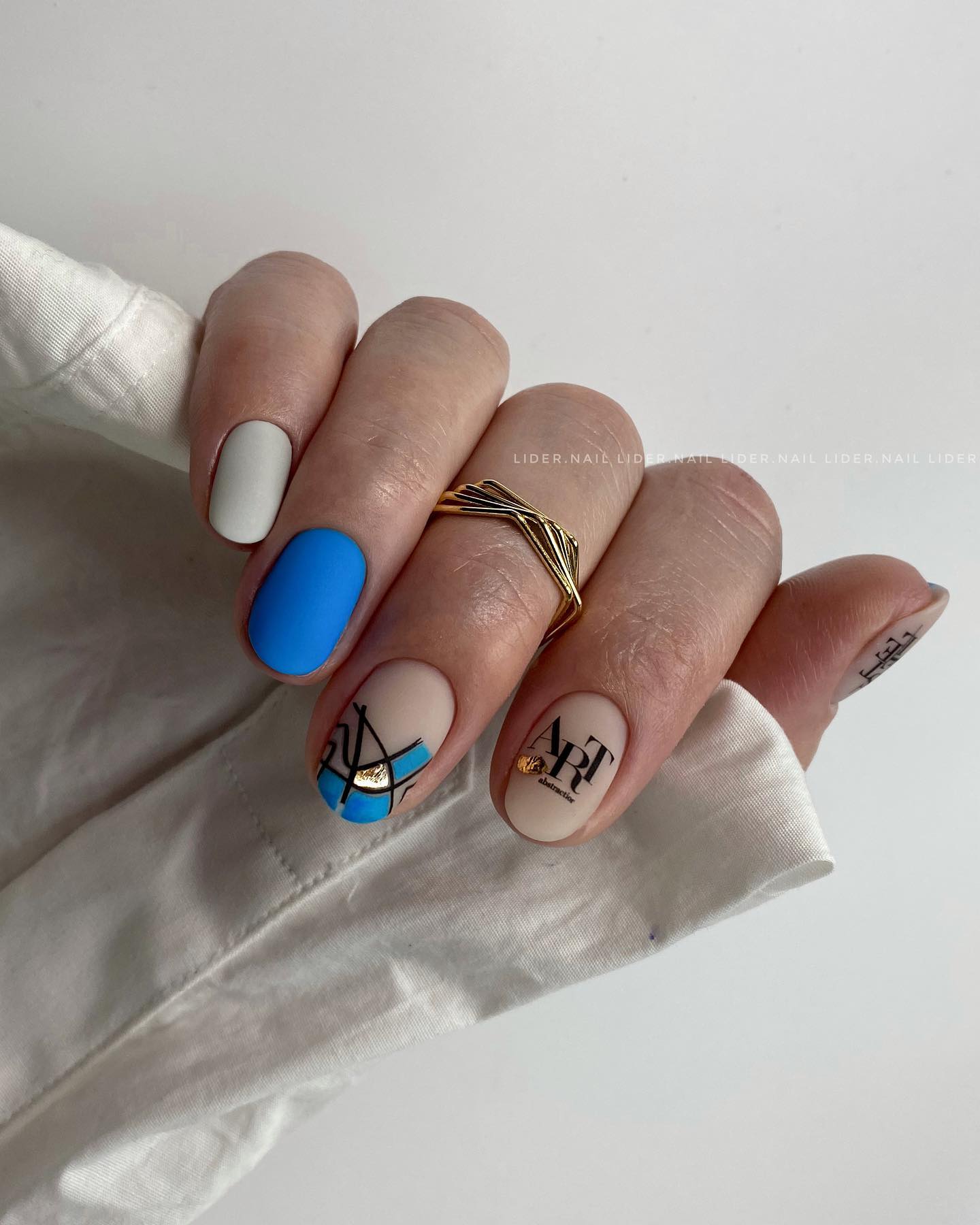 via @lider.nail
Abstruse Ombre on Oval Nails
Ombre looks good on oval nails. This technique helps blend multiple colors in a gradient from dark to light. Try a muted rainbow ombre with pink, yellow, and blue shades.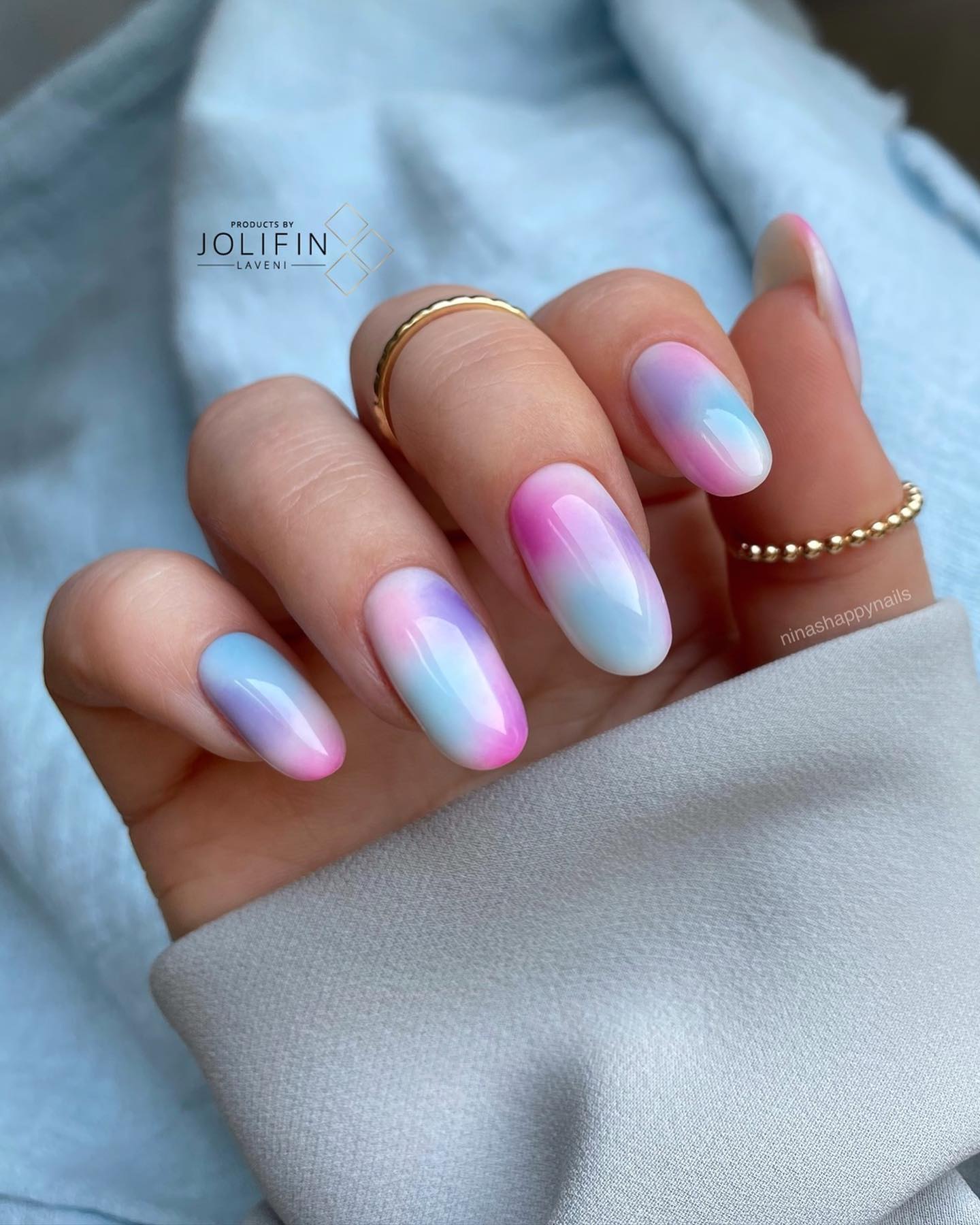 via @ninashappynails
Another inspiring ombre manicure idea is going in for a French manicure with purple flowers. Try a pink-to-white transition and use an accent on one or two nails.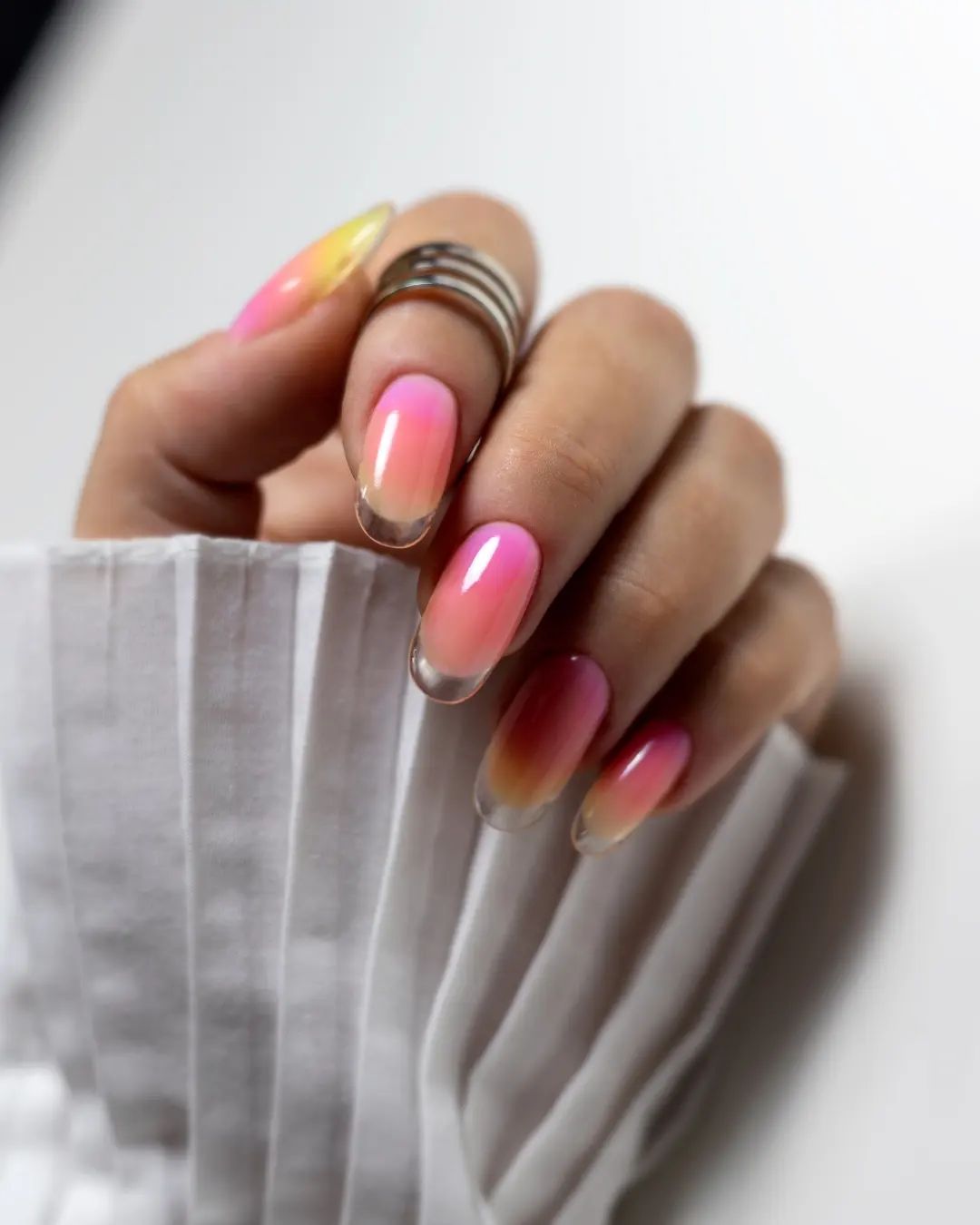 via @nailcoon
Sheen Oval Chrome Nails
Chrome nail designs have a high-shade shine by dusting chrome powder on the base nail lacquer. It gives a shimmery sheen look, which is why these are extremely popular amongst fashionistas of modern times. Prink chrome nails are fabulous. Lighter base colors like pink, nude, and cream give a subtle feel to your chrome nails.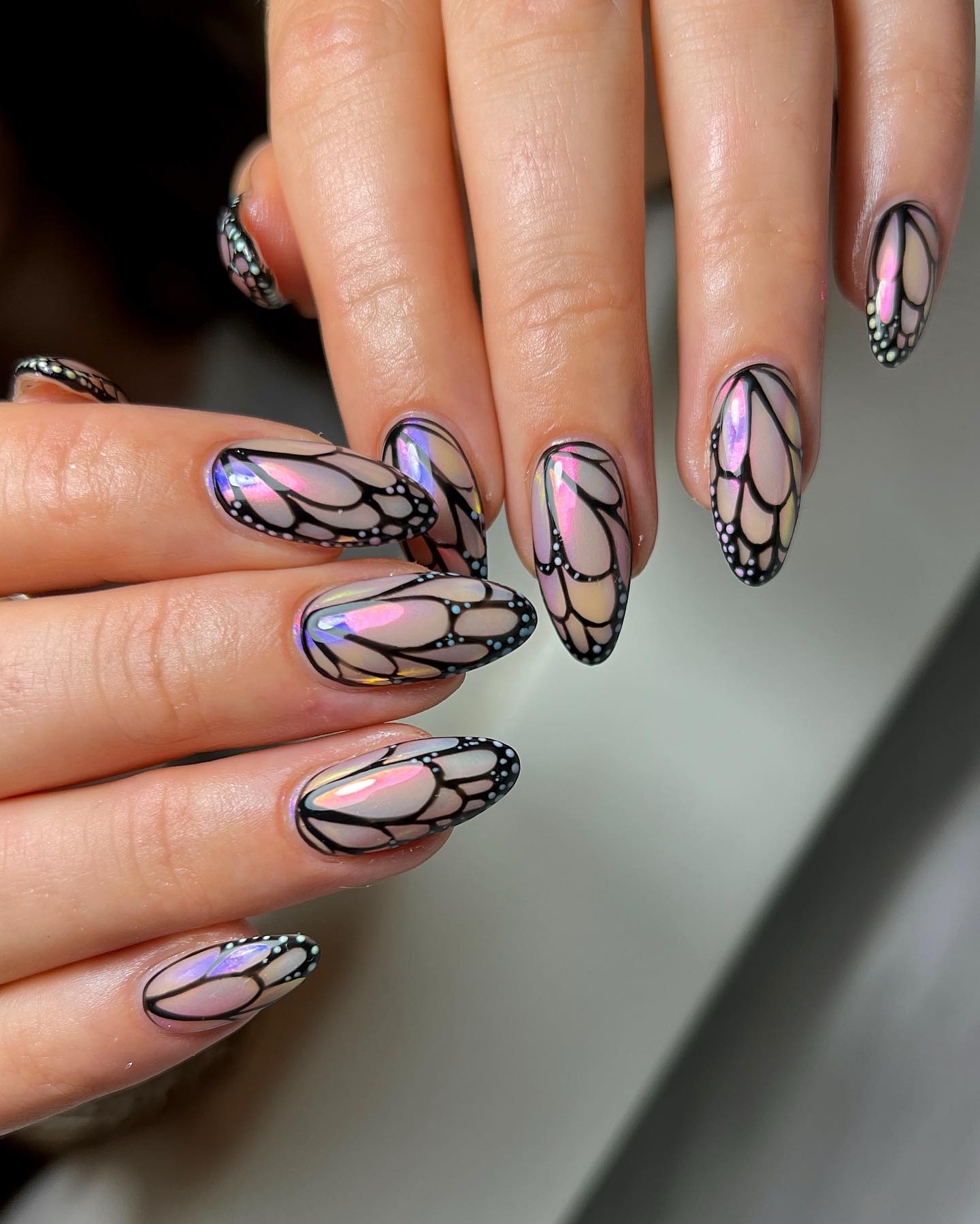 via @learnahstarbuck_nailartist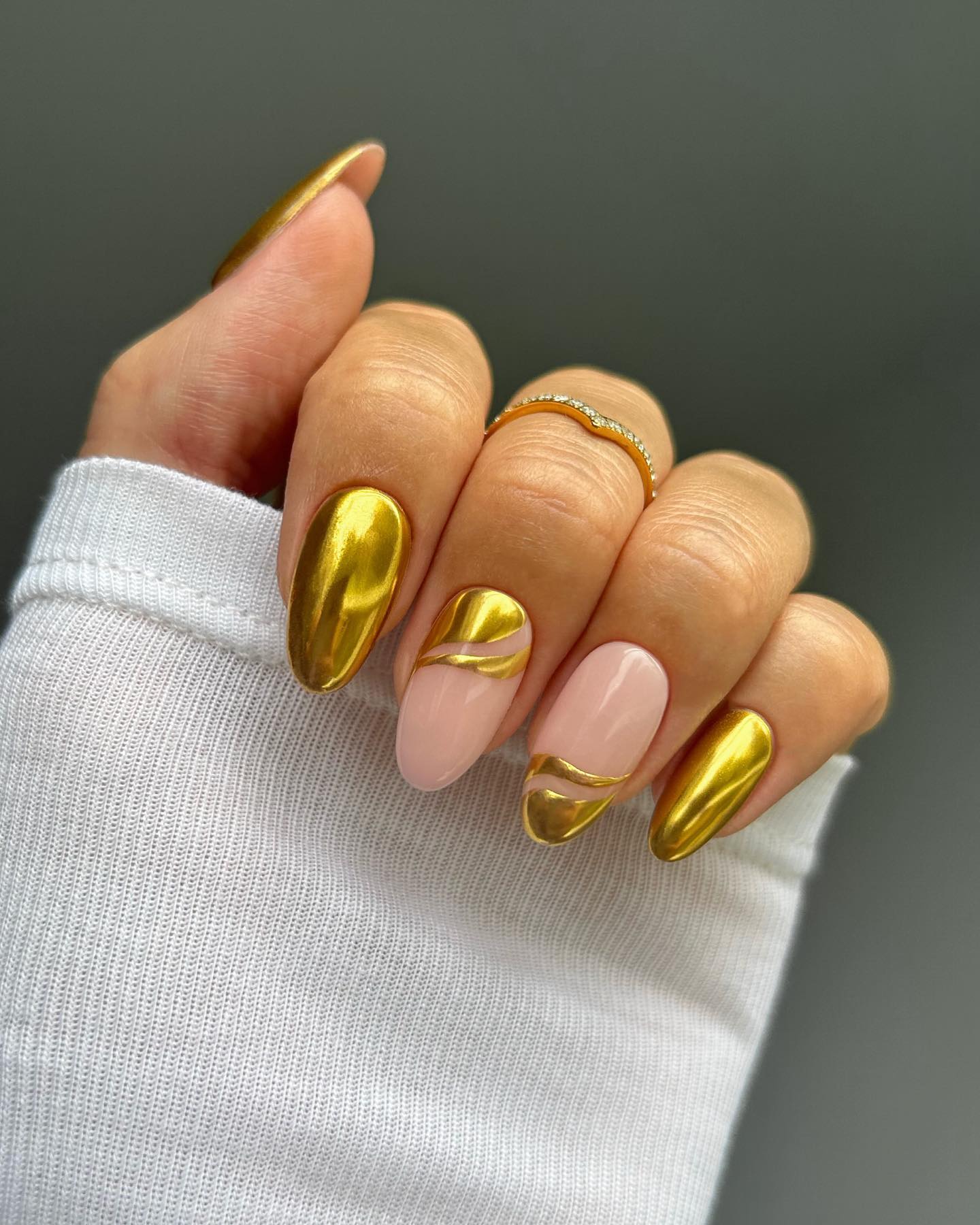 via @thenaillologist
Customized Oval Press on Nails
Try a few press-on nail ideas on your oval nails. Since press-on nails are reusable, these are versatile. Available in several shapes and can be customized for your long and short oval nails.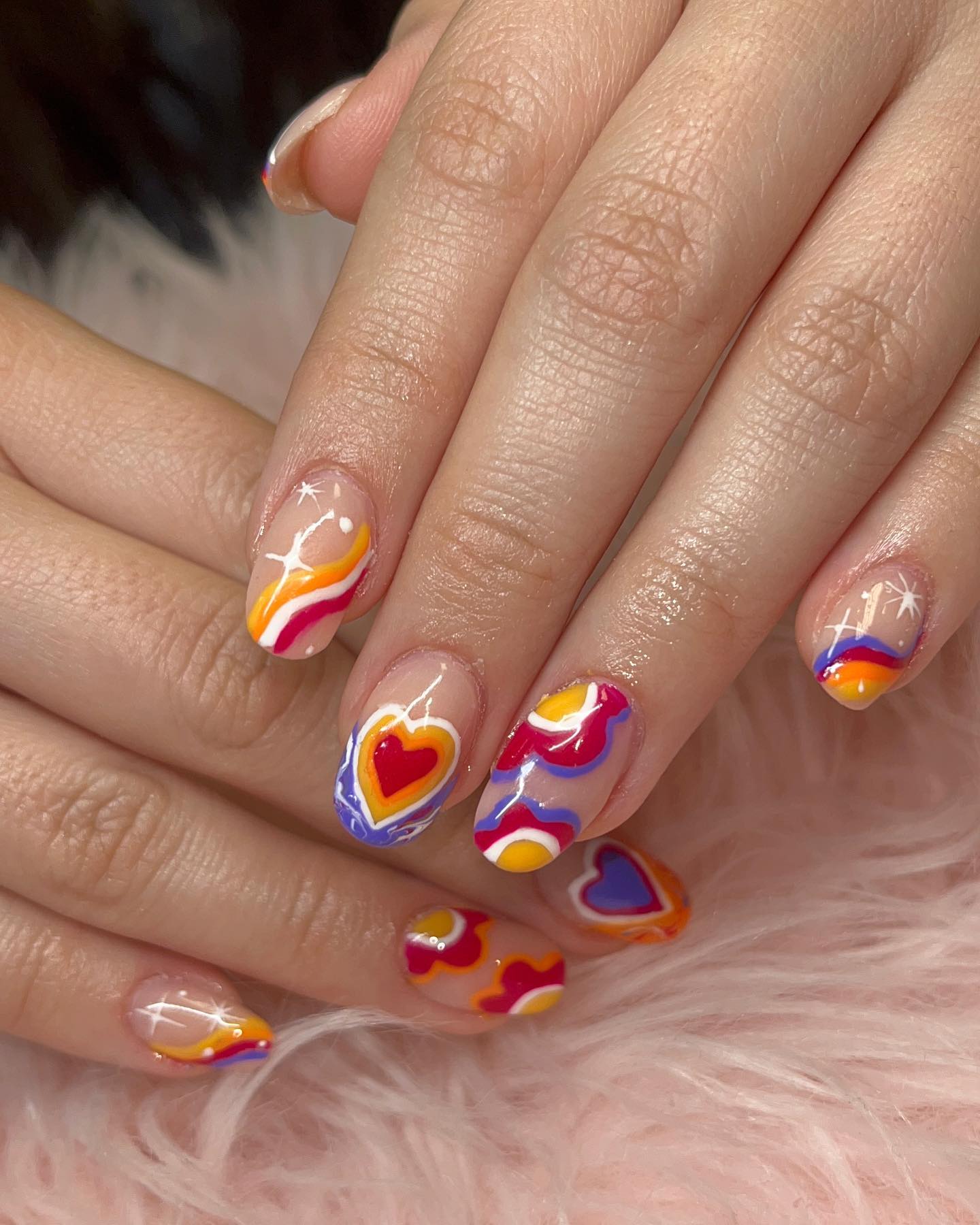 via @your_nailgal
Your oval nail shape can dramatically uplift when you use a trendy press-on. And you can use stack them when not in use.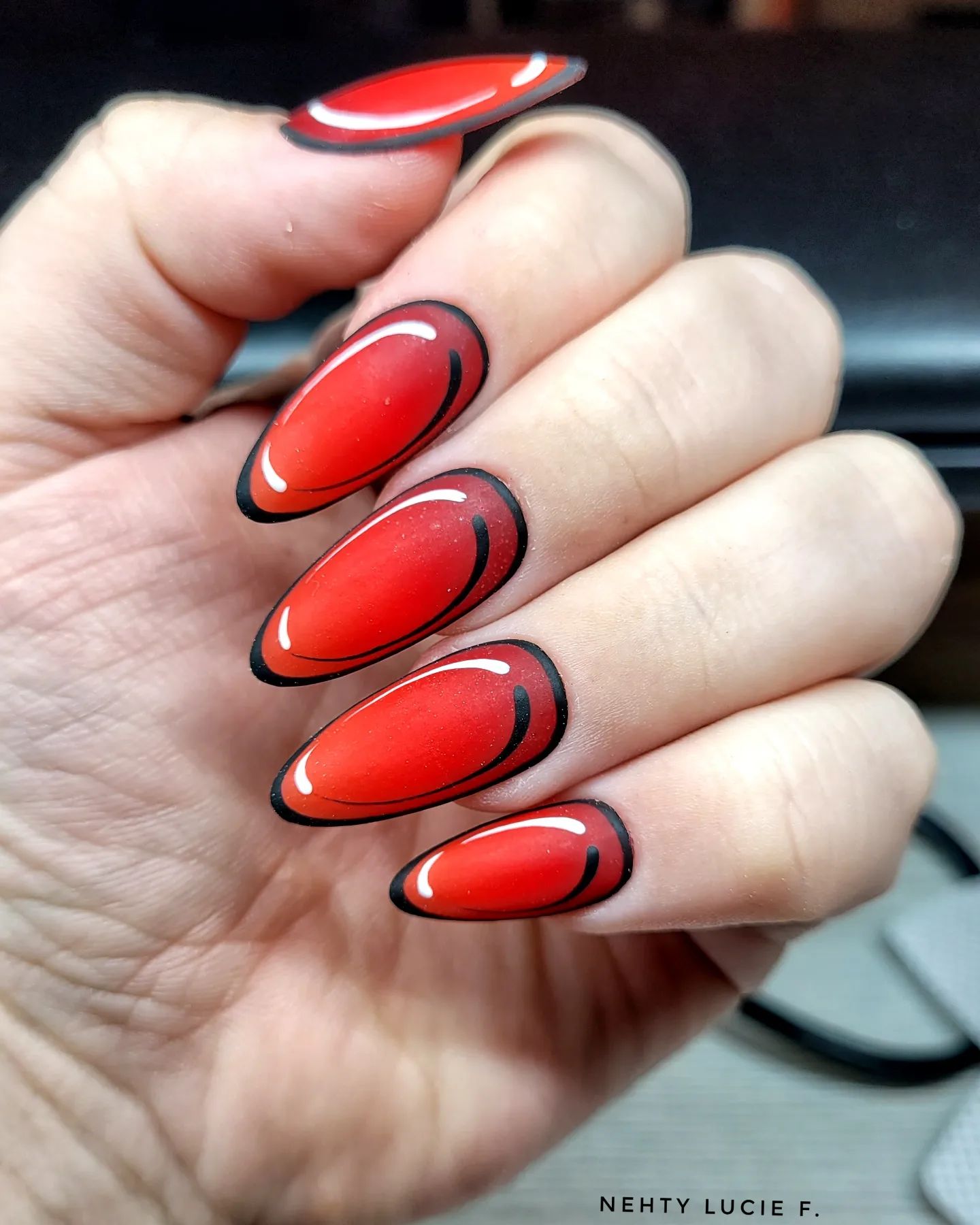 via @nehty.lucief
Graceful Oval Glitter Manicure
Glitter nails on oval shapes look quite pretty and feminine. Oval-shaped nails work well for long and short nails. Add a few silver glitter triangles to a pastel purple nail paint, which all looks exciting. You can paint your nails white, keep a few sparkly, nude, and add silver glitter art on the natural shape for any nail length.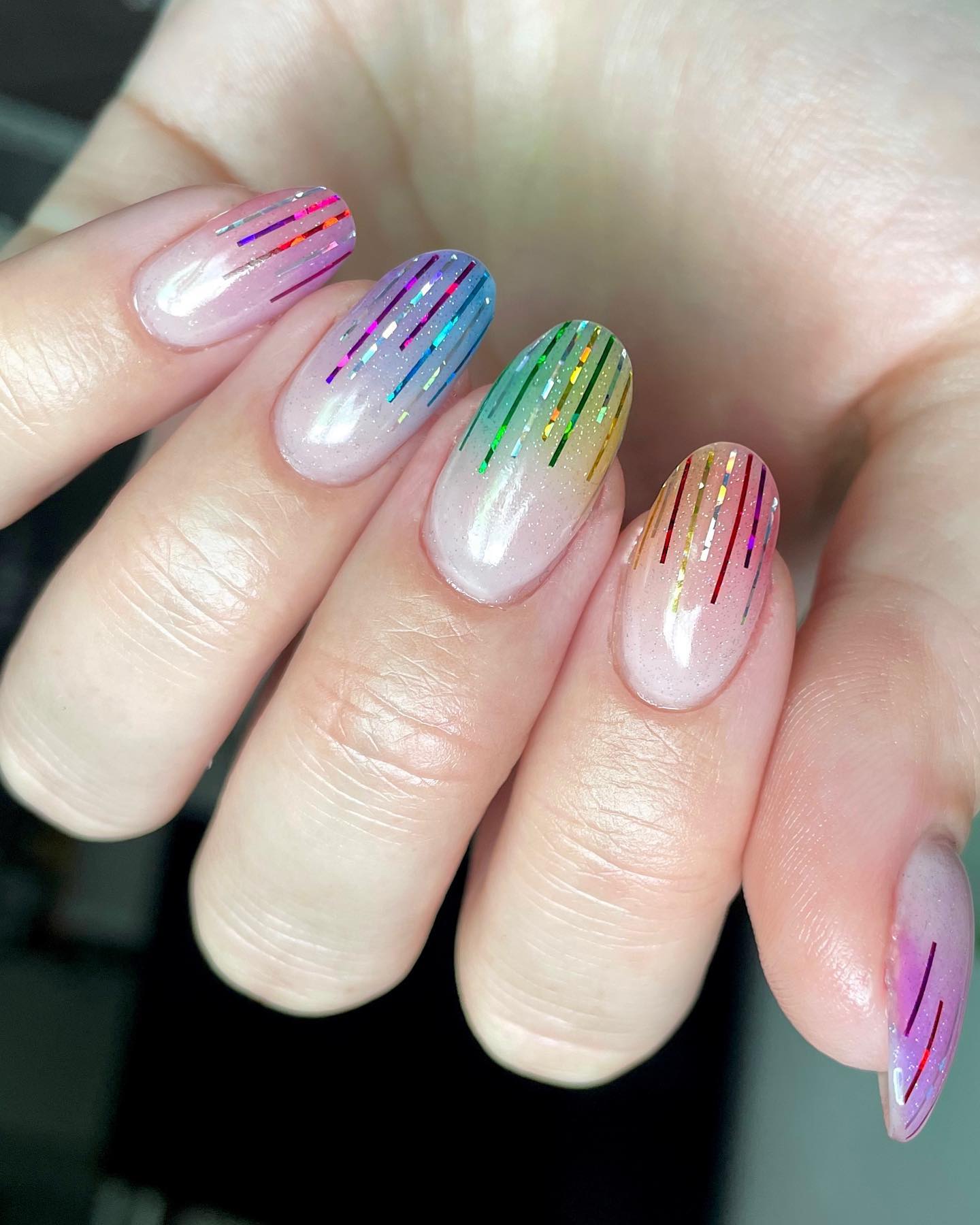 via @cdanails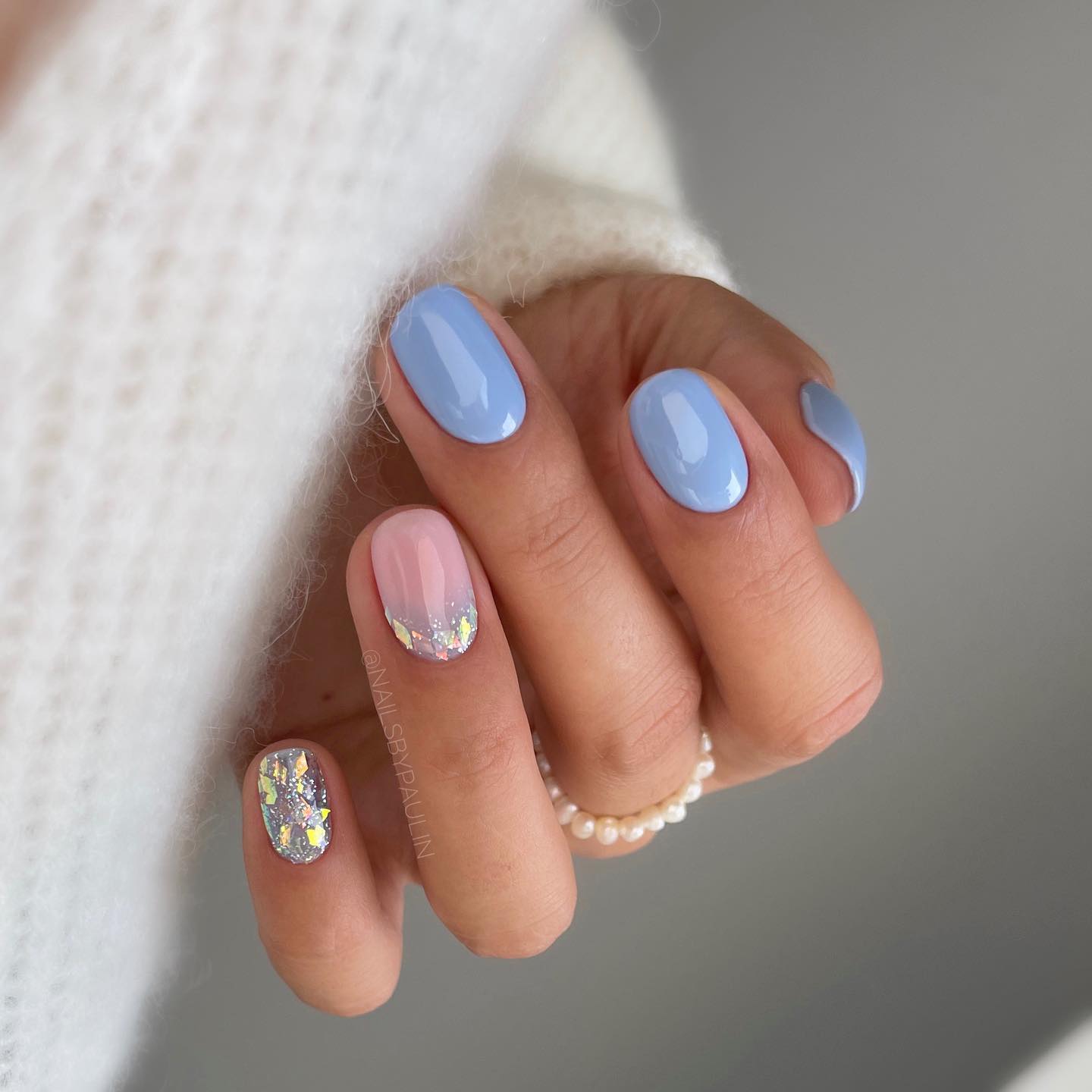 via @nailsbypaulin
Trendy Marble Design on Oval Nails
Oval or round nails with marble design emphasize the softness of the nail curves and edges. Marble designs look extremely smart and suit different nail shapes. It is an intricately stylish way to decorate short or long oval nails. Marble nail art helps top colors, one over the other, give your nails and fingers a gorgeous look.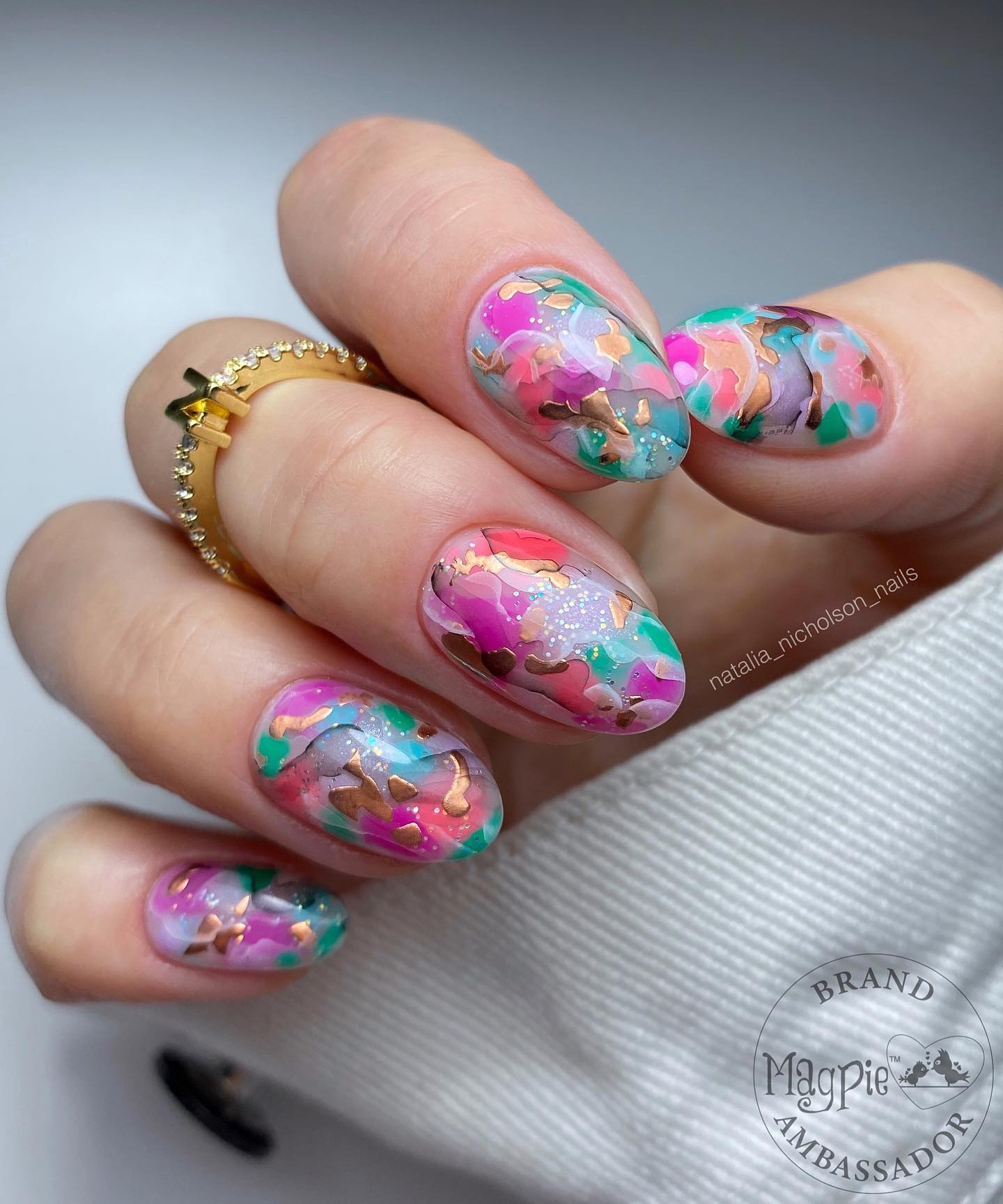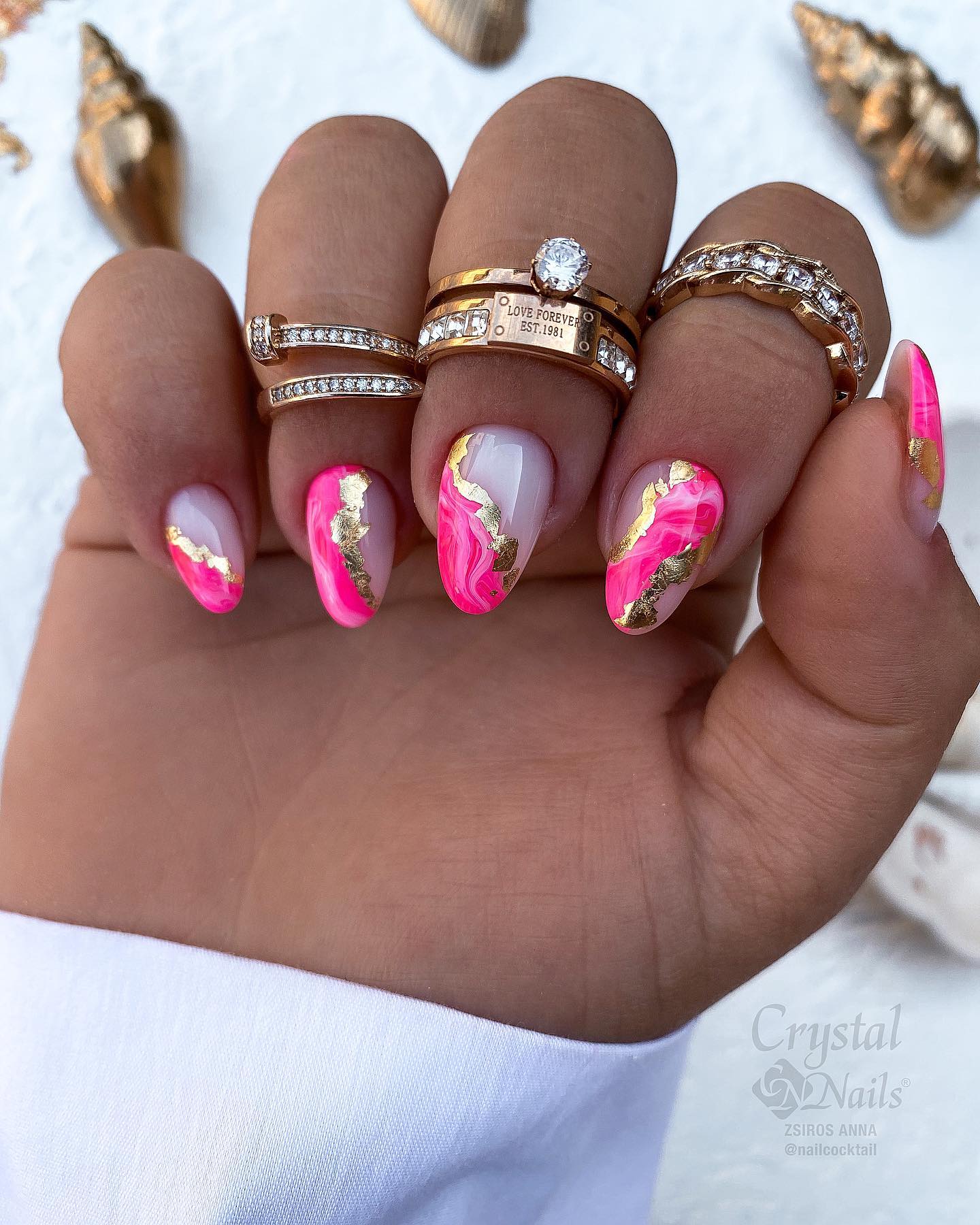 via @nailcocktail
Light Pastel Oval Nails
Oval nails with pastel shades have a professional look. The subtle color of pastel shades makes for an excellent choice for a French manicure. Try a new nail color, or add gems and rhinestones for a stunning look. Light pastel shades, like purple or a light blue manicure with bright gold or silver glitter, make for a glamourous nail art choice.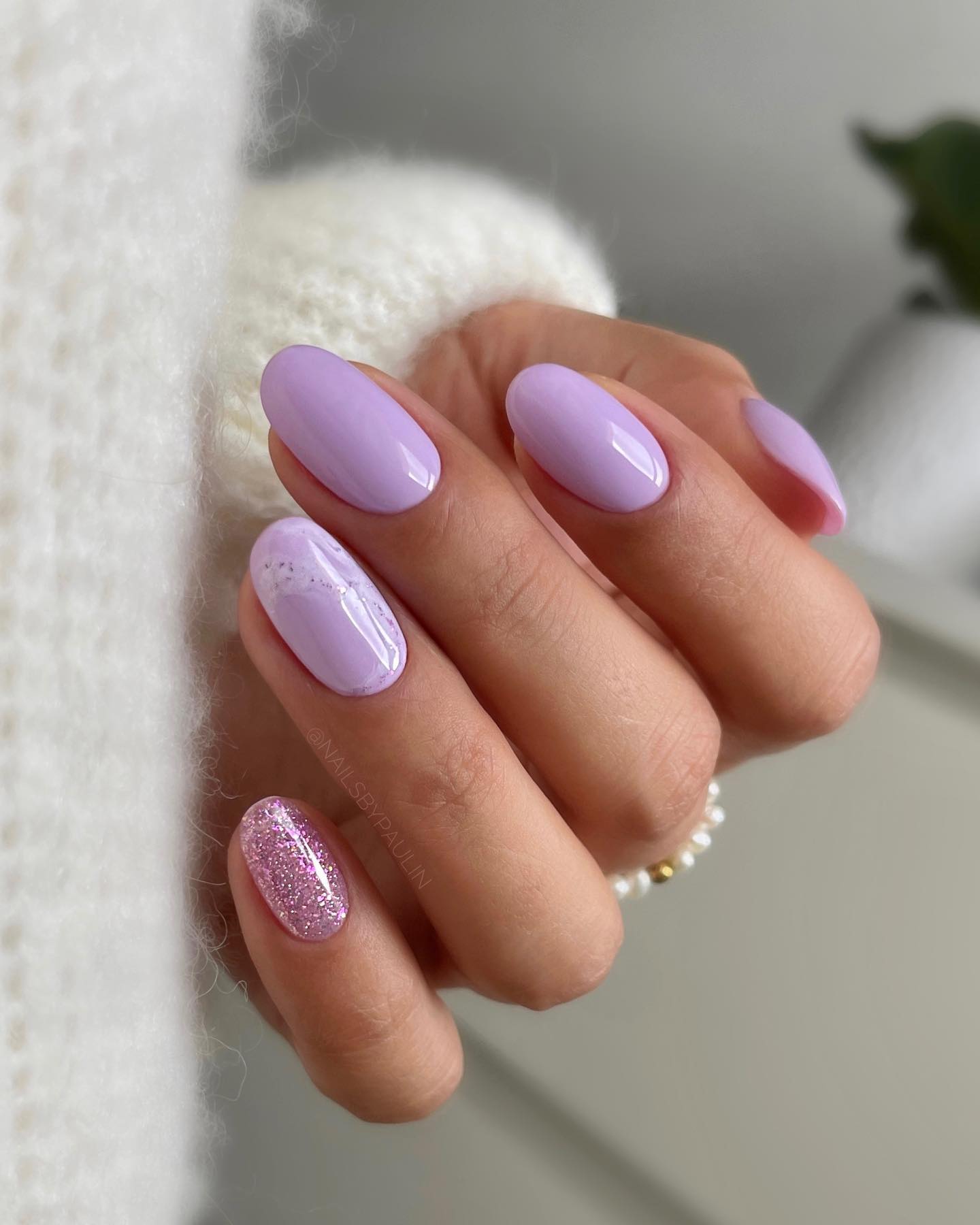 via @nailsbypaulin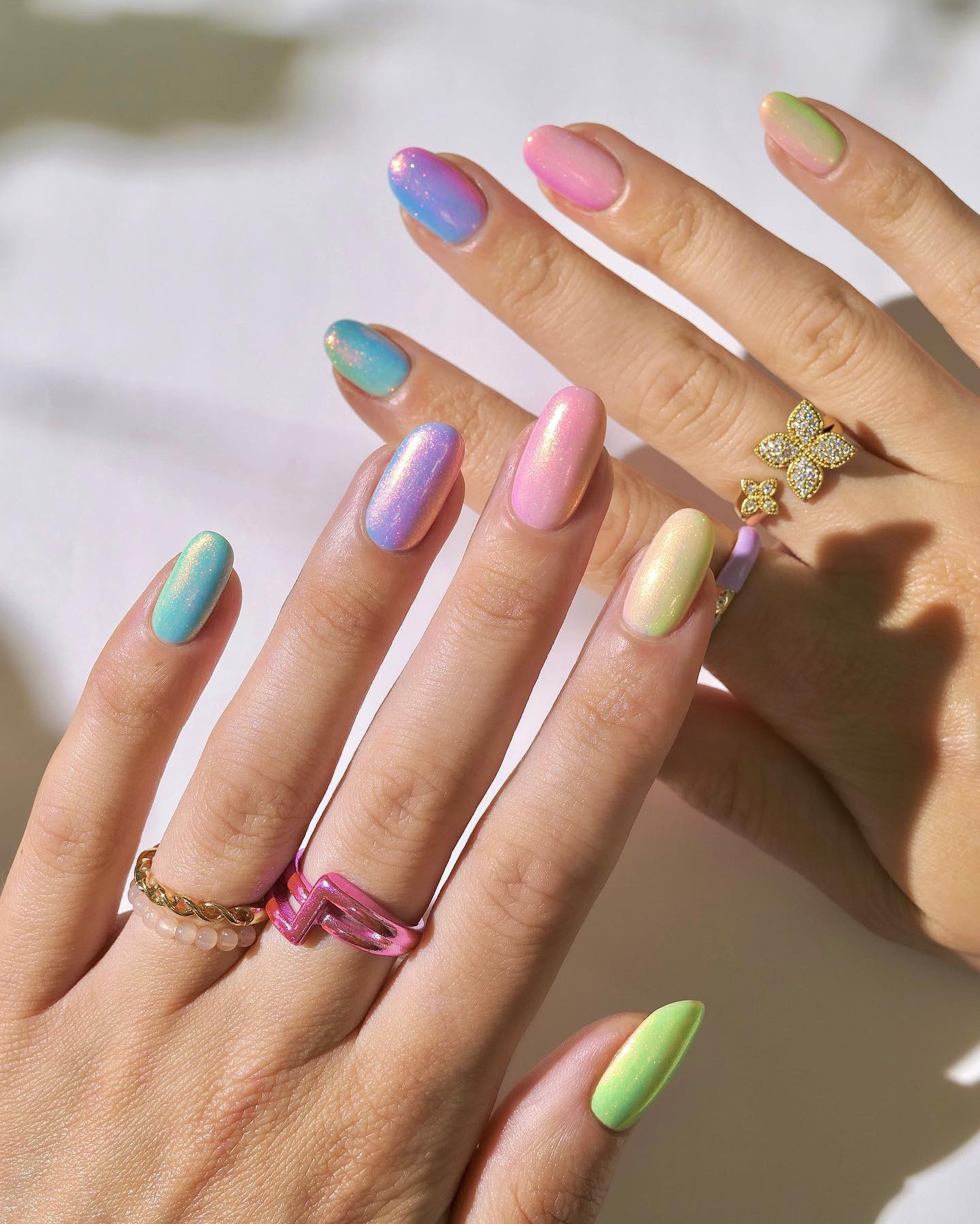 via @danaturenails
FAQ
How to choose the best nail shape for your finger type?
Shorter palms and shorter fingers look best with almond-shaped or oval-shaped nails. If the palm and fingers are longer, the best nail shapes would be coffin, ballerina, or stiletto shapes.