Chic, stylish, and aesthetic! That's the gothic makeup look all about. It is trending and can be tweaked to suit your age, personal preferences, and skin type, including pale skin tone.
Inspired by Goth architecture, music, literature, and fashion, this makeup trend started with darker colors. Today, however, it blends softer tones, from the eye makeup to the lips. You can experiment, from dark smoky eyes to shimmery eyebrows and oxblood lips to embracing other glam colors.
Pastel Goth Makeup for the Hot Season
Summertime is the best for the soft, goth makeup look. Wear this trend to a costume party with a gothic theme. Pastel goth makeup highlights your extenuating features. Use shades from pink to mint green and blue to lavender to get the look right.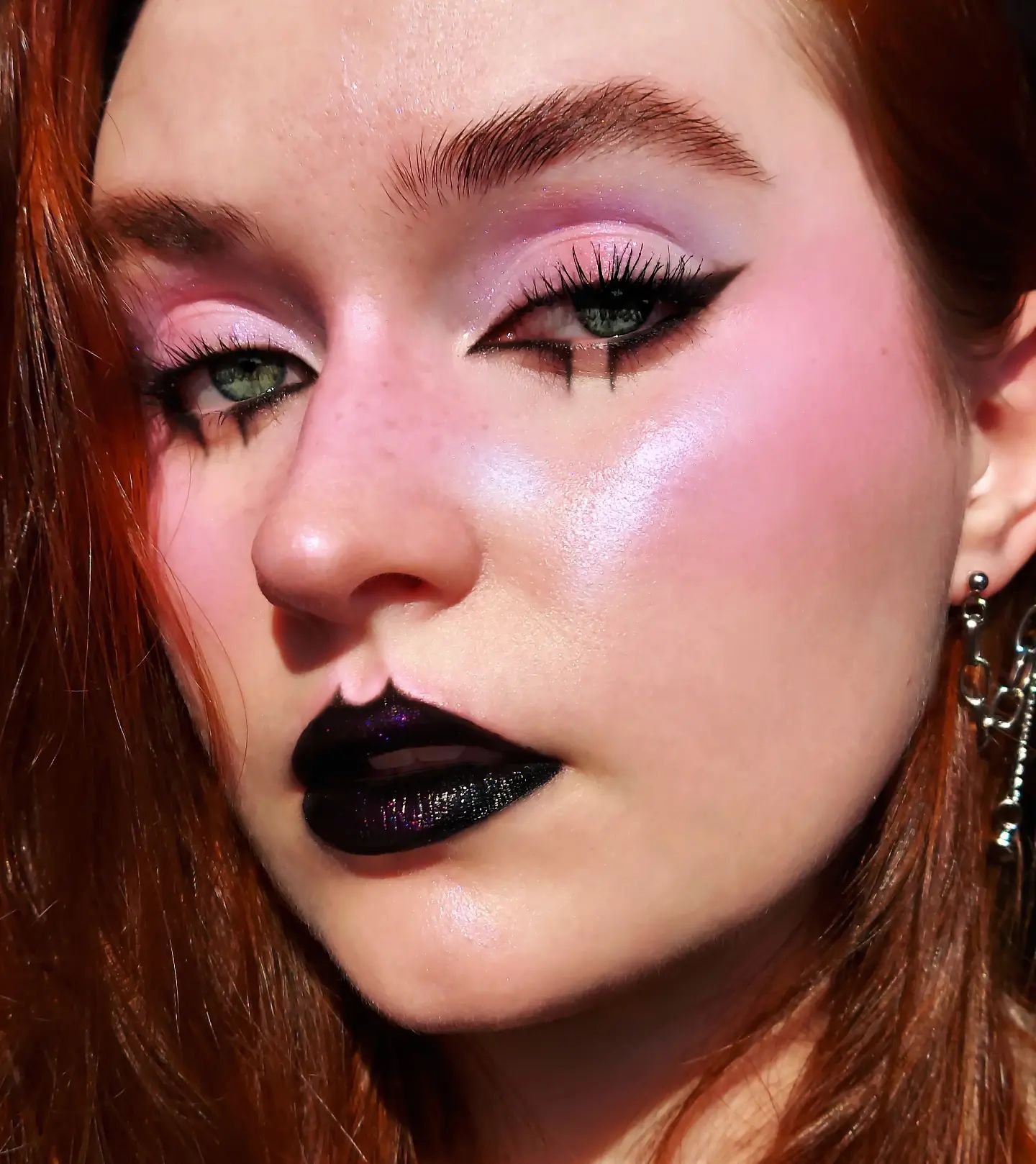 via @merry.laney
Key characteristics of this makeup include colored lips, glittery eyelashes, and noticeably big eyelashes. Use black eyeliner to shape the eyelashes. The classic Goth style is tweaked with softer and lighter colors.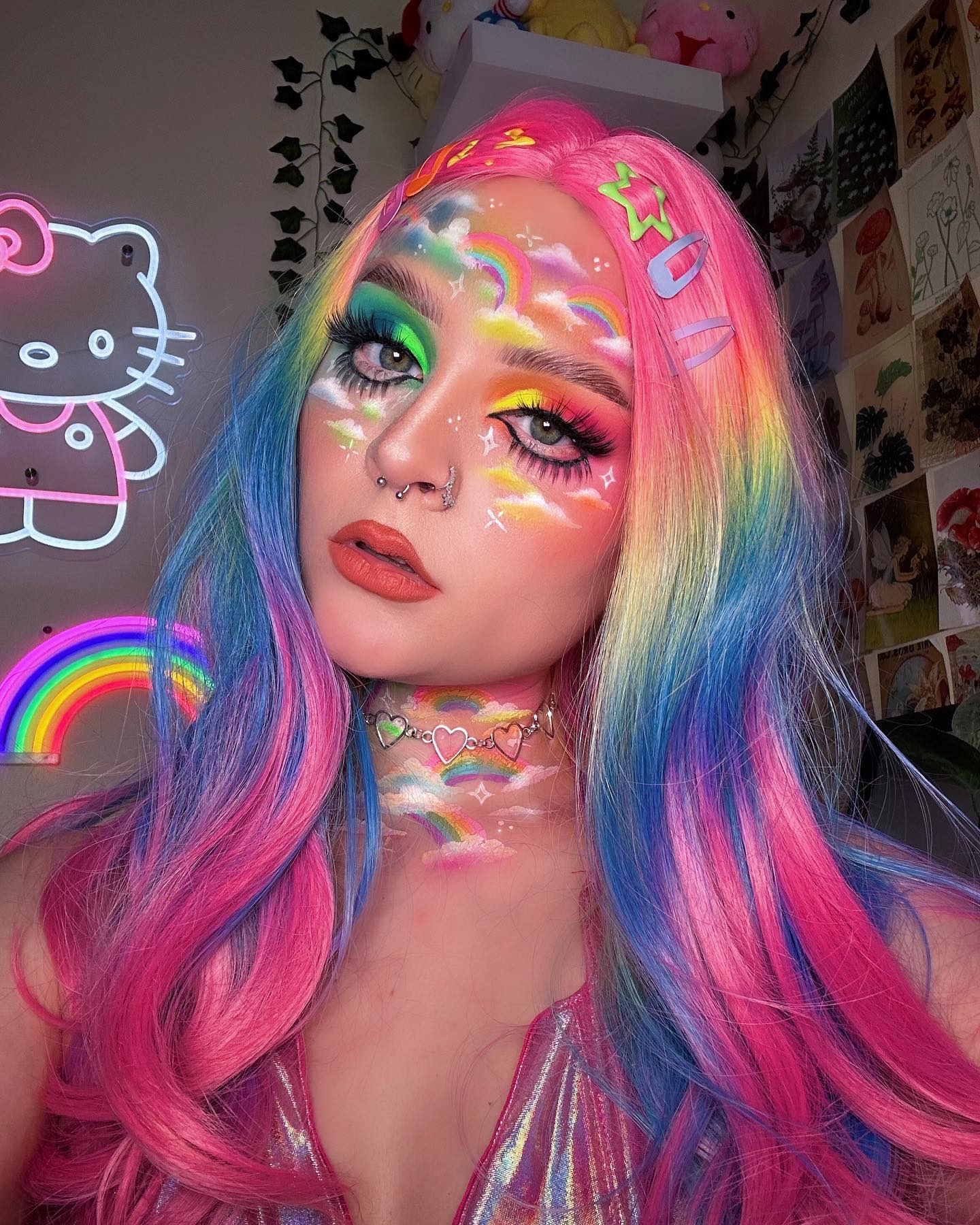 via @glamflowerx
Traditional Goth Makeup: Embrace An UnApologetic Attitude
It is a statement – the Gothic culture. And the goth makeup look helps master the style. Trad goth makeup uses all the dark colors to up the game. The classic style has dark lips – make it as dark as possible—and next, the eyes. Define your eyebrows using black eyeliner.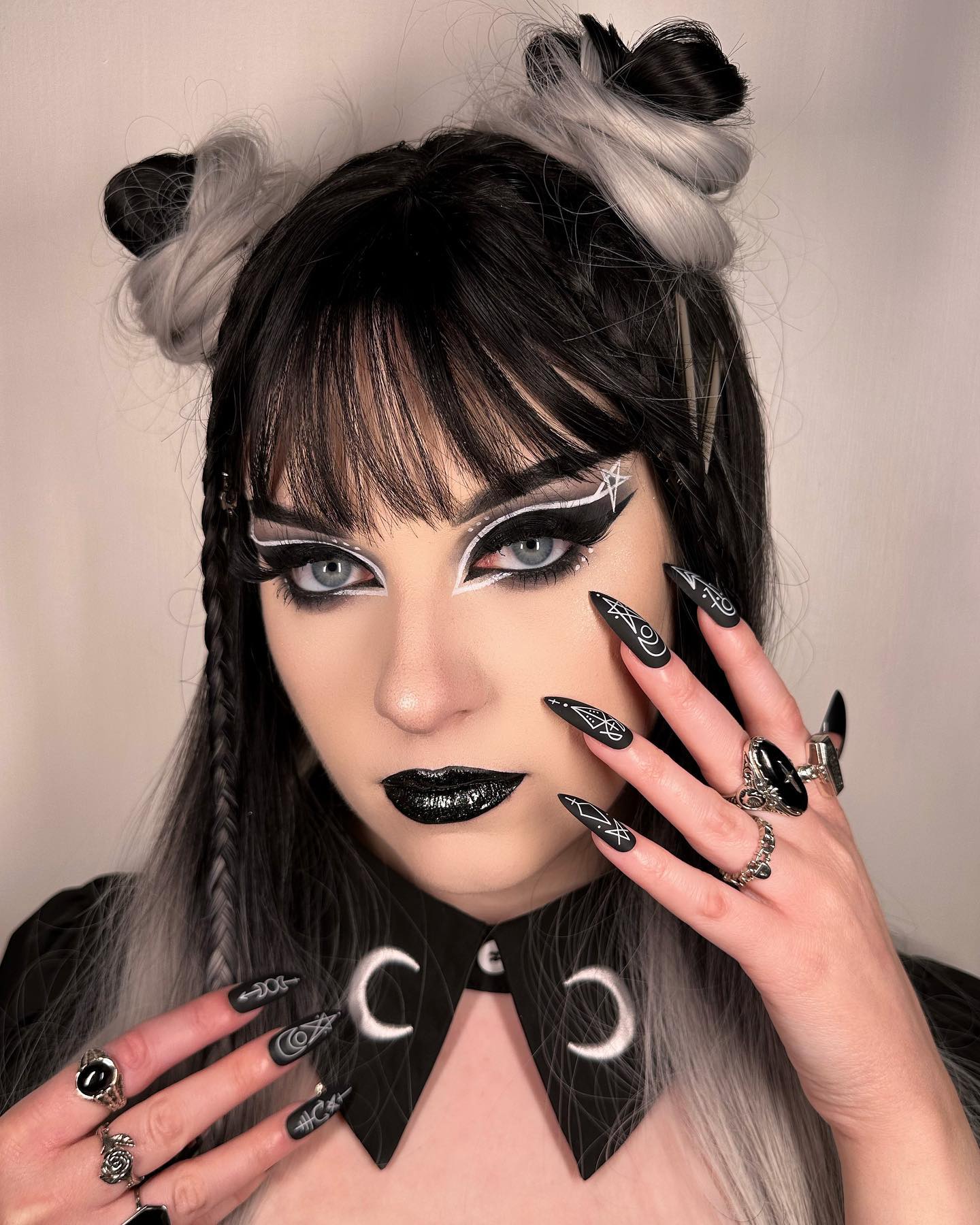 via @sapplesauce666
Remember, use the eyeshadows for an exaggerated, dazzling look. At its simplest, it's all black and the best use that you can do of the color.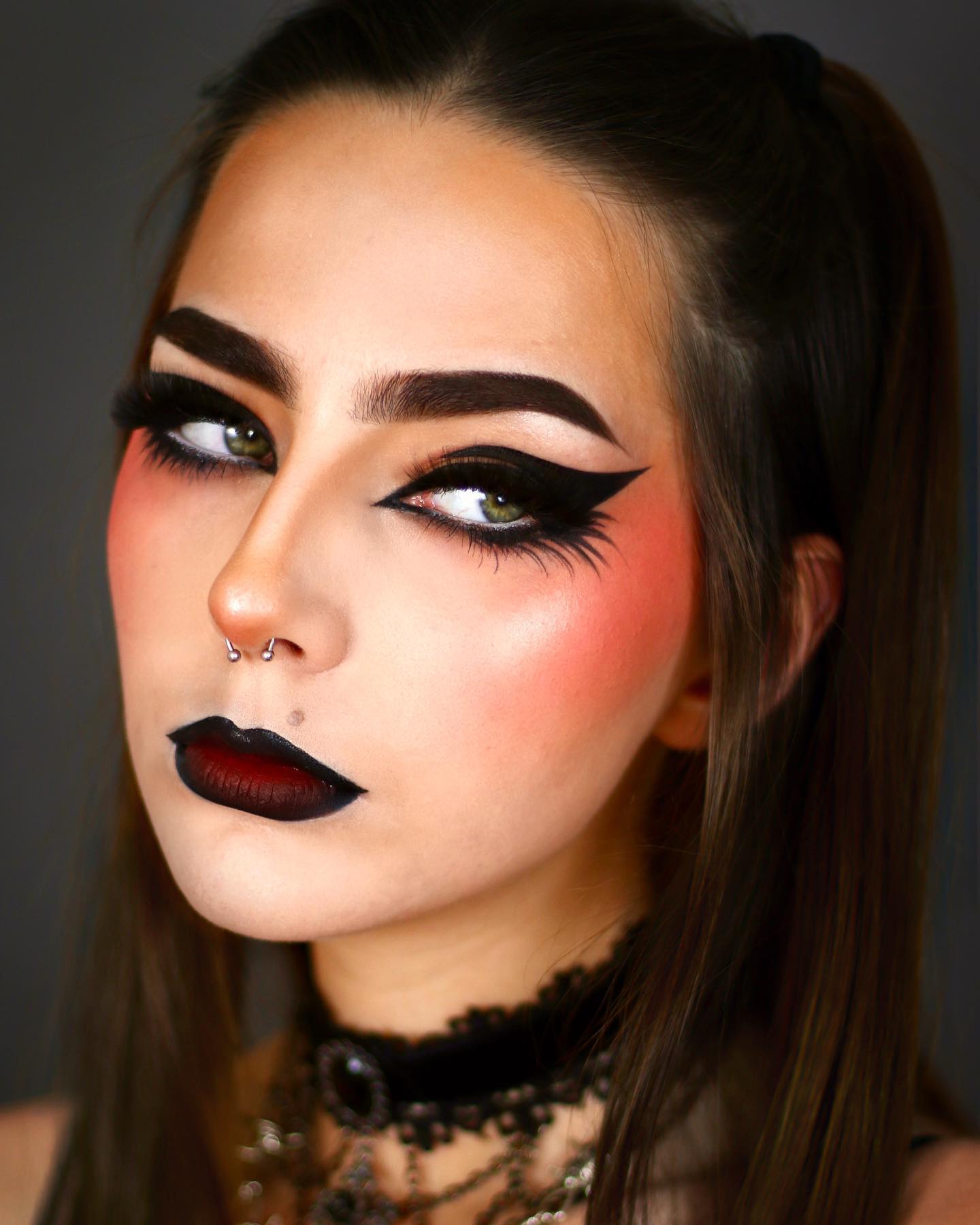 An Haute Trend: The Goth Alt Makeup
Embrace the alternative makeup culture that lends an edgier aesthetic to your face. First things first, go for dark black lipstick for your lips. Replace with burgundy shades if black is not your go-to color.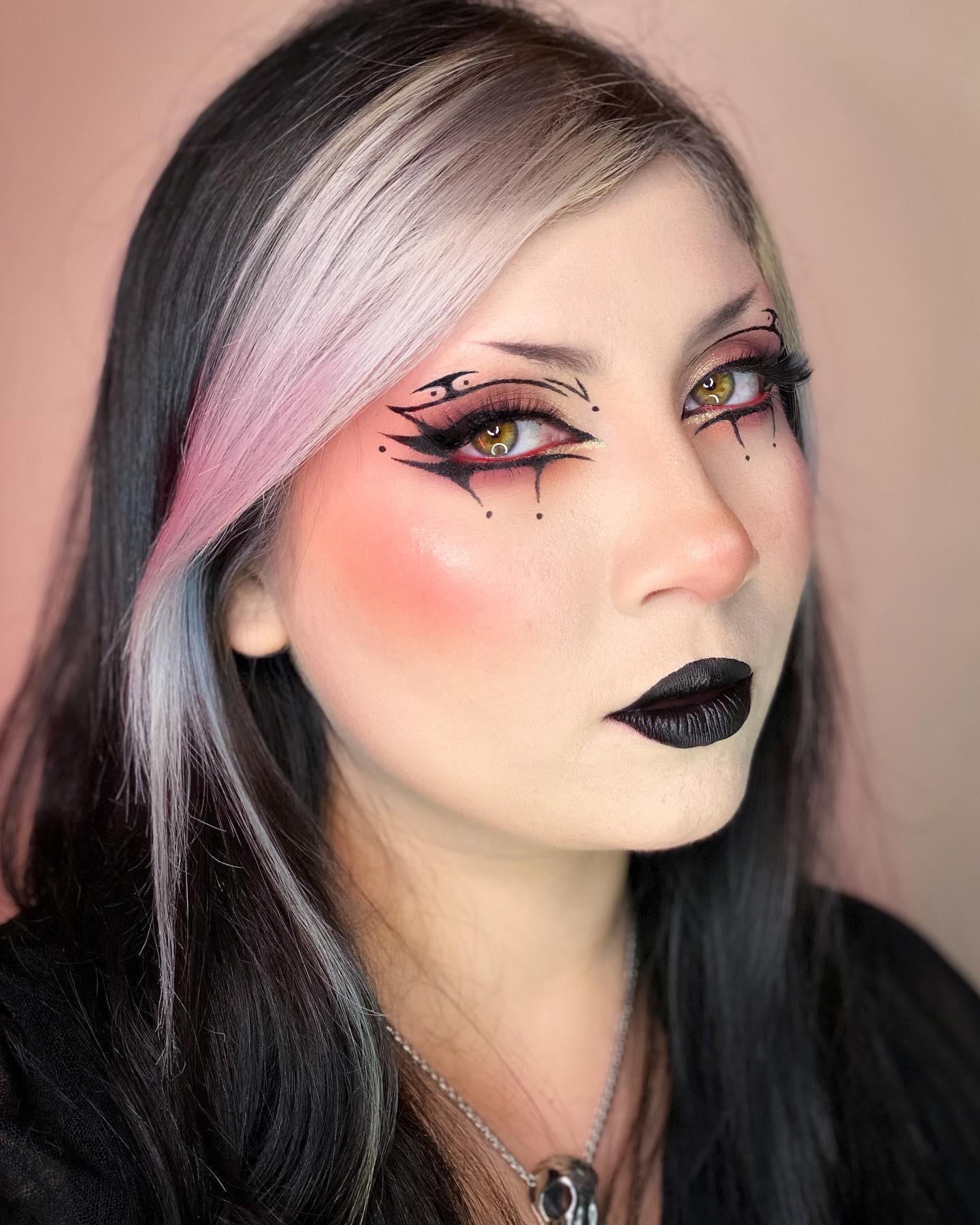 via @fanysamaniego
Another feature of this goth subculture is your smokey eyes. Apply a dark eyeshadow, but remember, the focus of this style is your lower lash line. You can also go ahead with a matt nude shade of eyeshadow. Use a mascara to complete the look!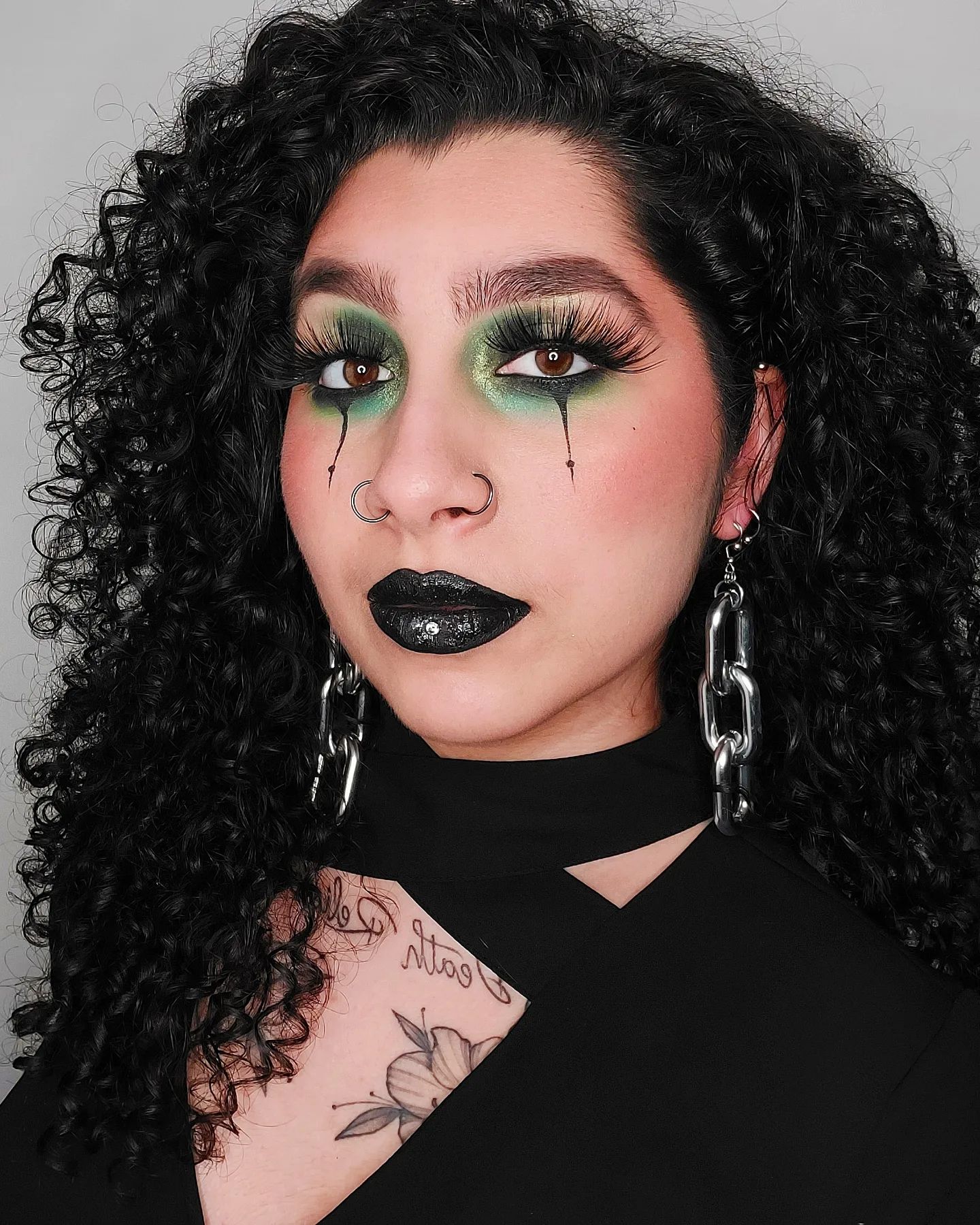 Experiment With Your Looks: A Glamorous Goth Makeup
The goth glam makeup is flattering for all skin tones, not just for fair-skinned women. Warmer or cool, whatever is your natural skin tone, you can go for the deeper shades, whether the bloodred color, shimmers, neon, or midnight blues. For a dramatic look, go for smokey eyes by using darker shades for eyebrows. For a casual goth look, choose neutral shades and use a bronzer and nude lipstick.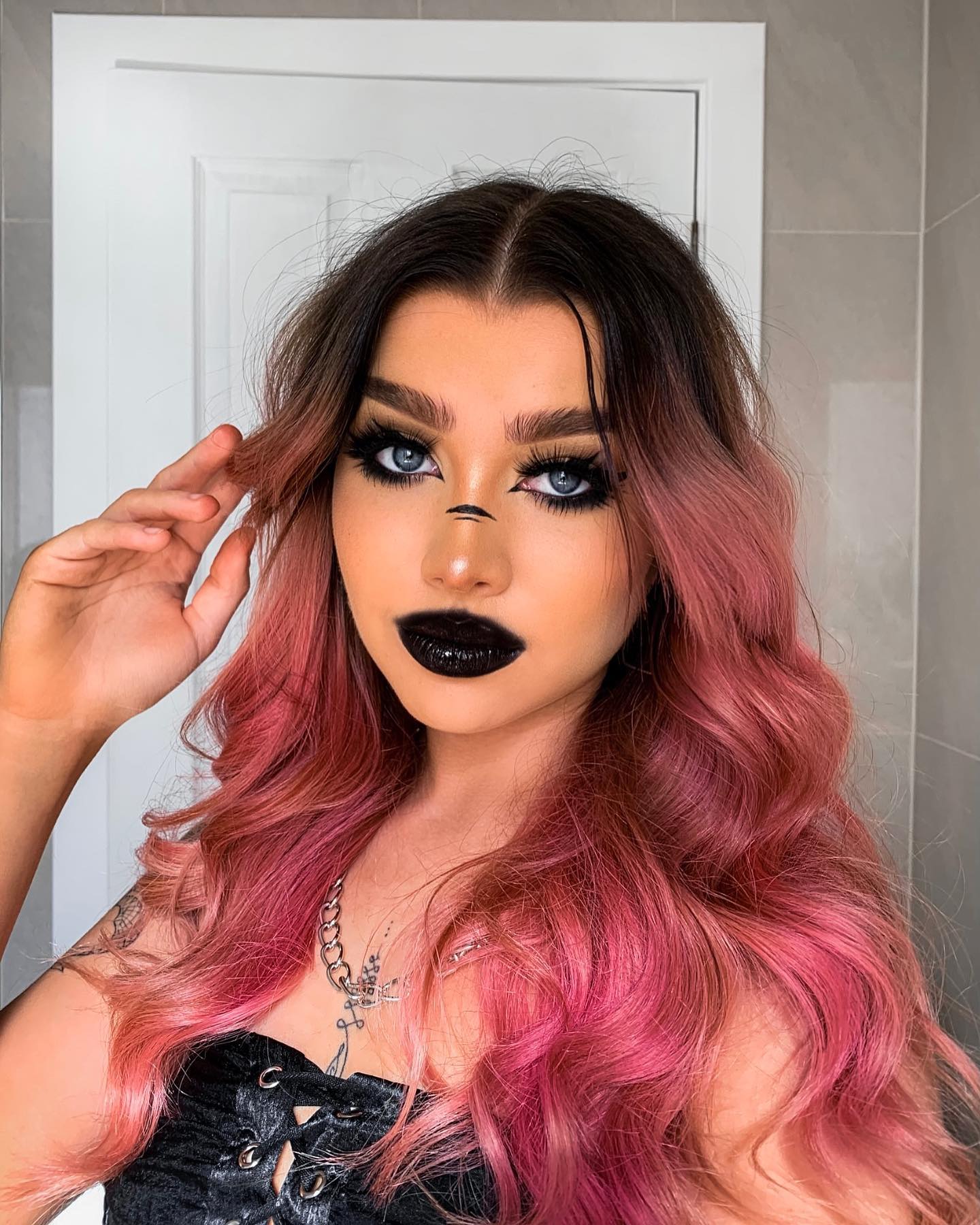 via @sarahanne616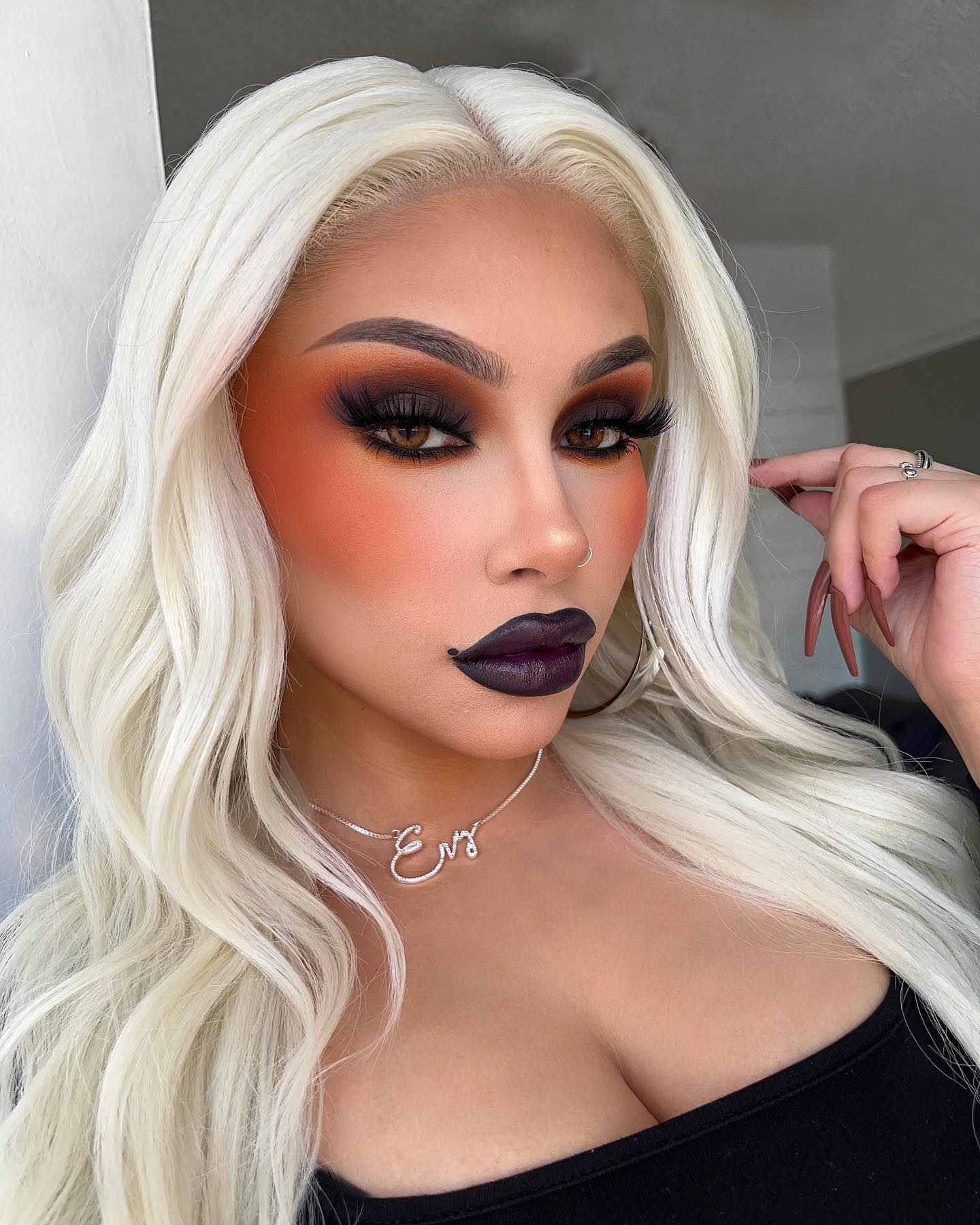 via @evyxo_
A Softer Glossier Romantic Goth Makeup Look
In this look, dark lipstick shades are replaced by nude or brown colors, making the eyes more dramatic and eye-catching. The other version is to use neutral eyeshadows to create smokey eyes while choosing black and dark velvet colors for the lips.
via @vampiregiulia
Either combo delivers the right amount of softness to your romantic goth look. Instead of black, you can depend on dark brown eyeshadow palettes and deep reds. This one is Victorian literature-inspired!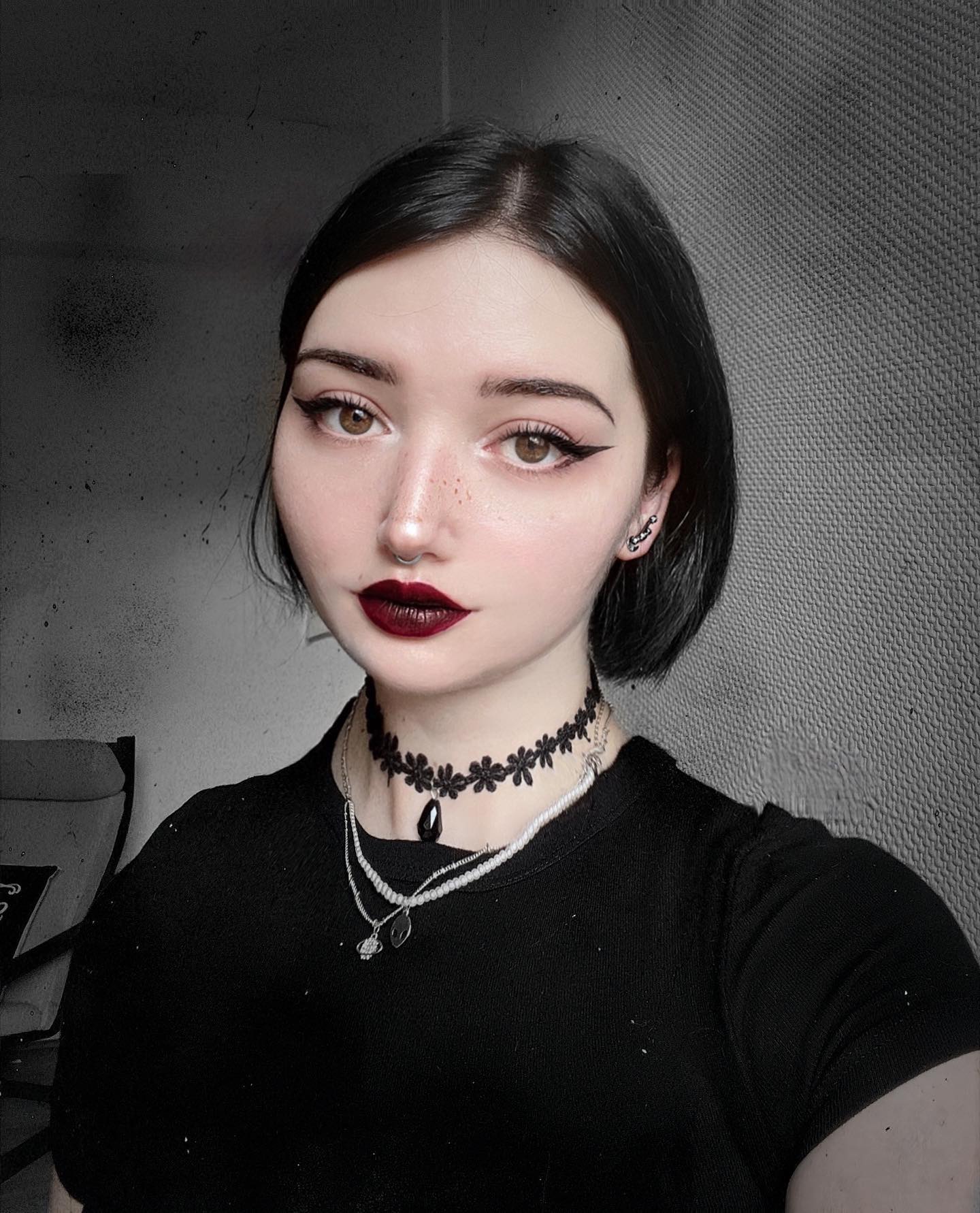 via @spookycutiebat_
Double up the Classic Look With Aesthetic Goth Makeup
Slay the goth aesthetic makeup using lip gloss on your dark lip shade. Double up the mascara on the lashes and use a dark crimson eyeshadow with a black liner for the lower lashes of the eyes. The best part is that you can play around with the Classic Gothic makeup look by doubling up all elements, like a bit of extra black, gemstones, and even gunmetal pigments.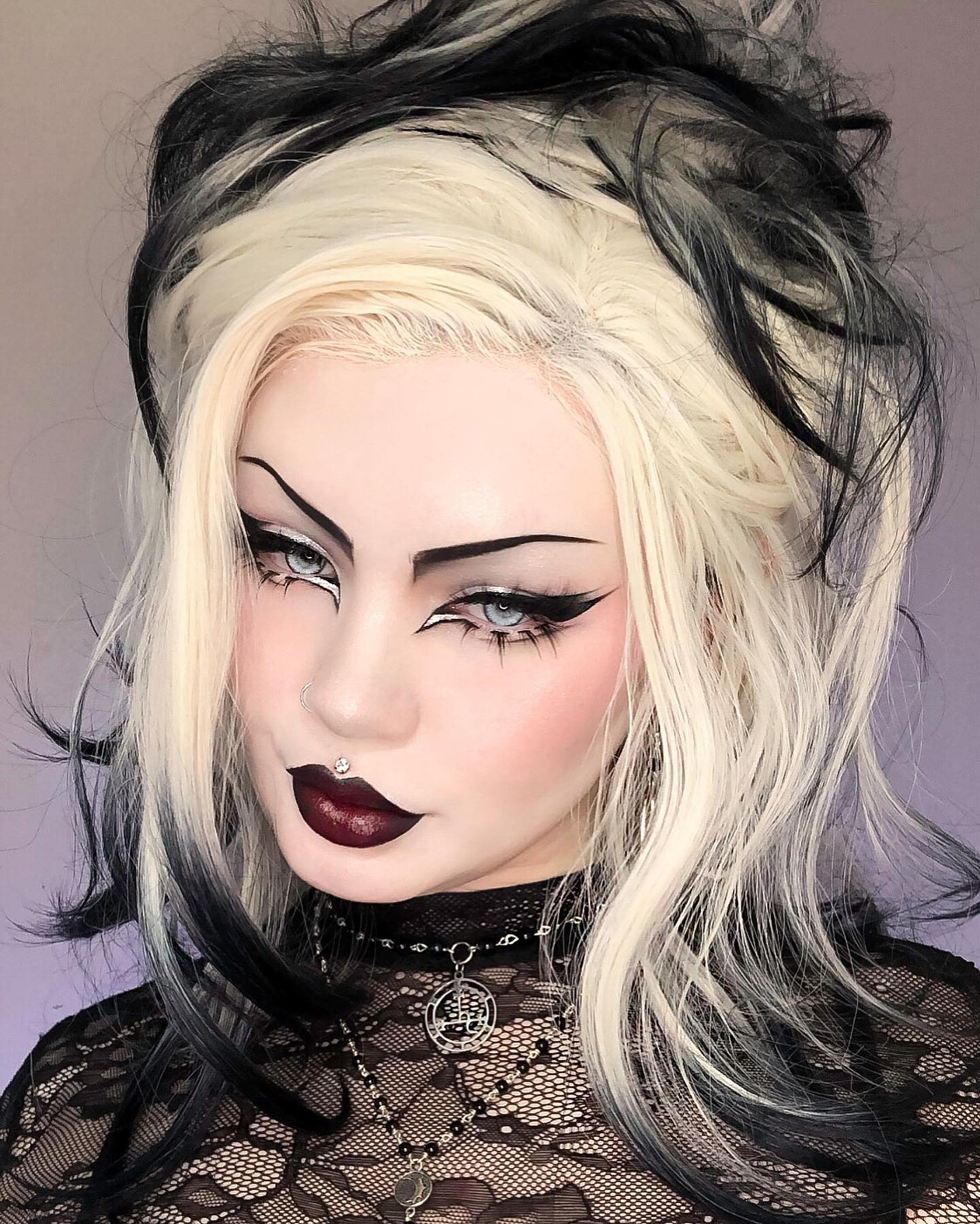 via @vocallyshook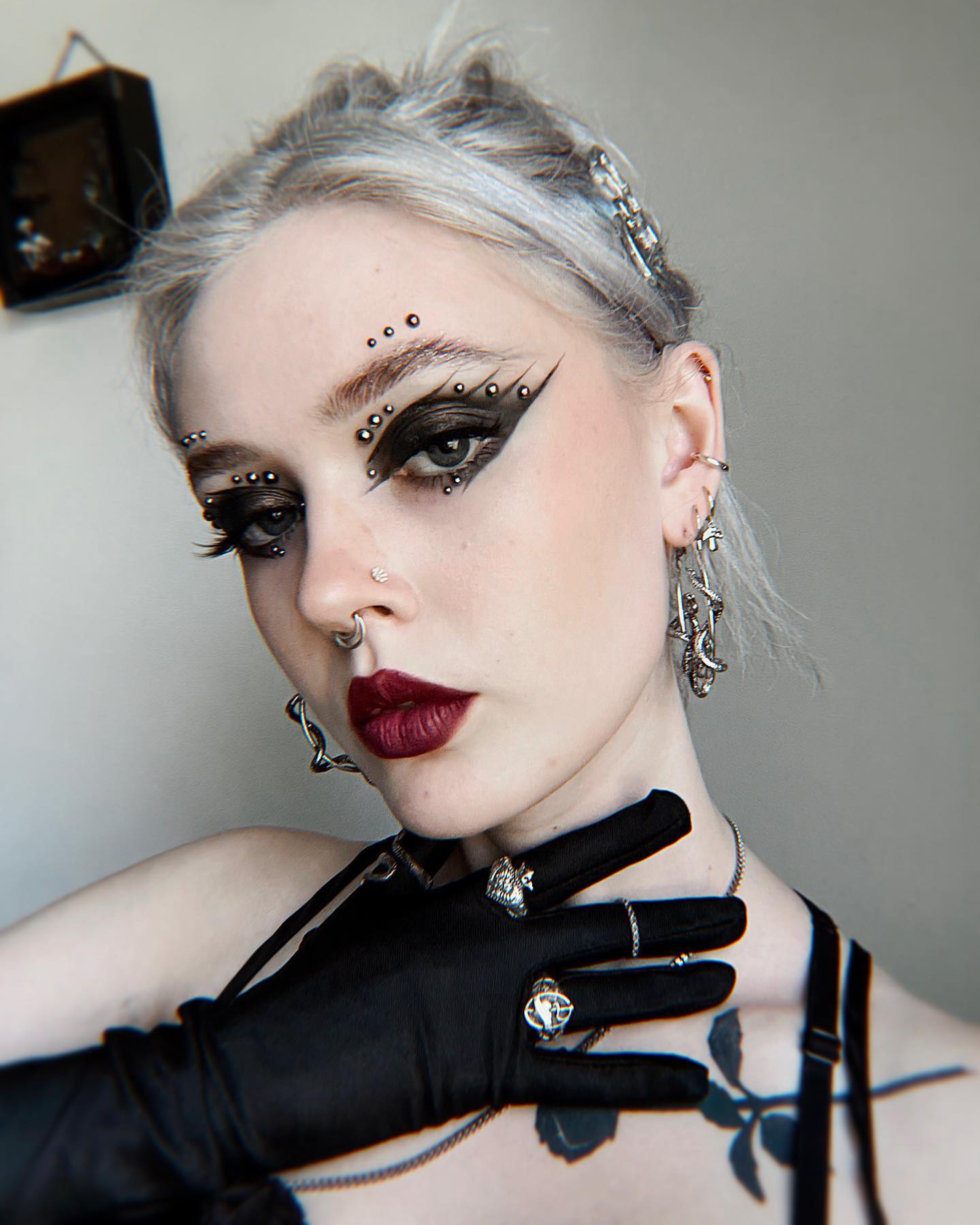 via @xknifeplay
Emo Makeup Look For The Fashionista
With black makeup and pigment having a field day in the fashion world, the emo-goth look has high demand. Exaggerated and heavy eyelashes, by shaping the eyeliner goth-style, the emo look has a dark and dramatic essence. Combine it with black lipstick, silver jewelry, and pink hair; you have one of the best emo makeup ideas. It looks great on pale skin; remember to ace the eyeliner art, though!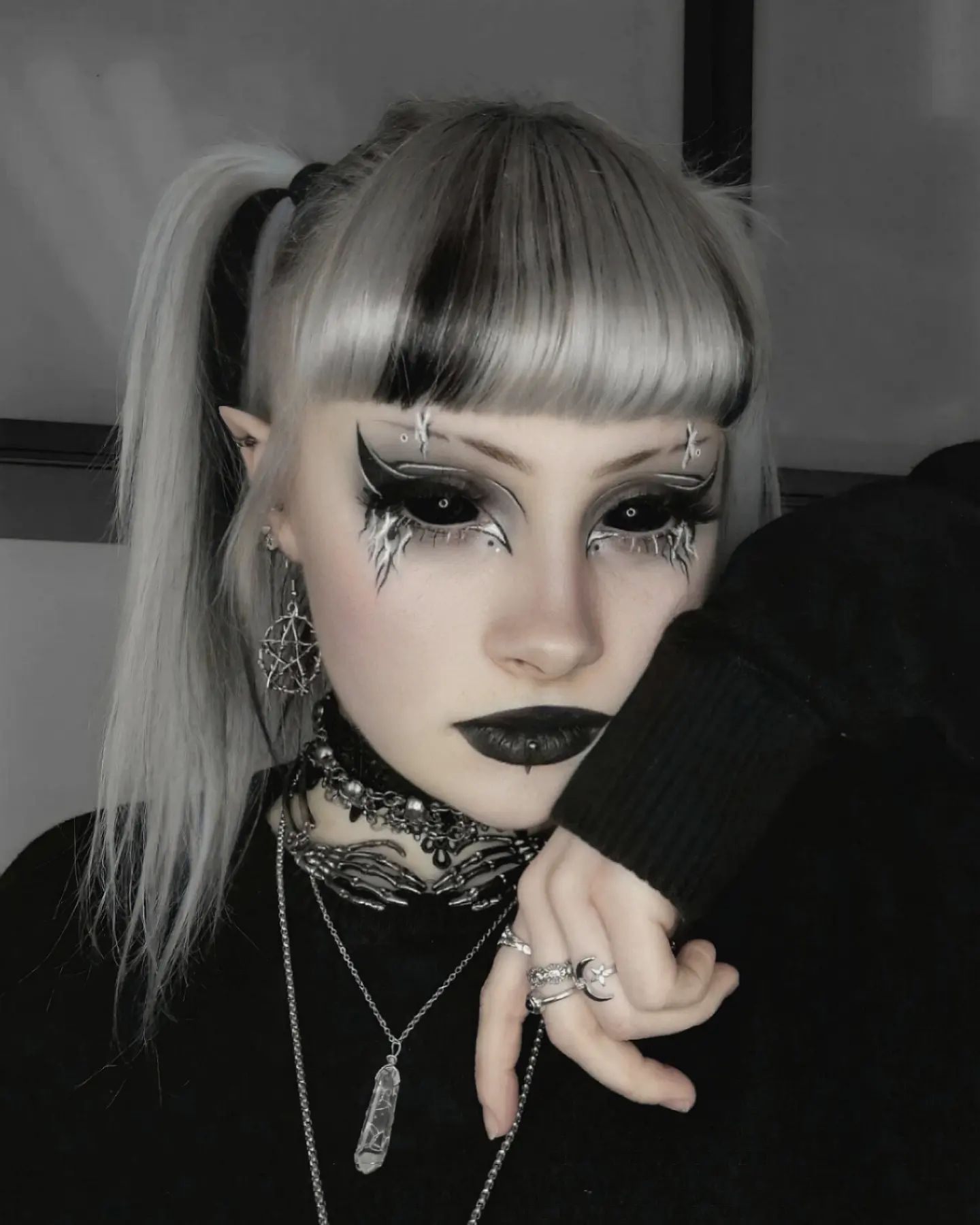 via @loonyhel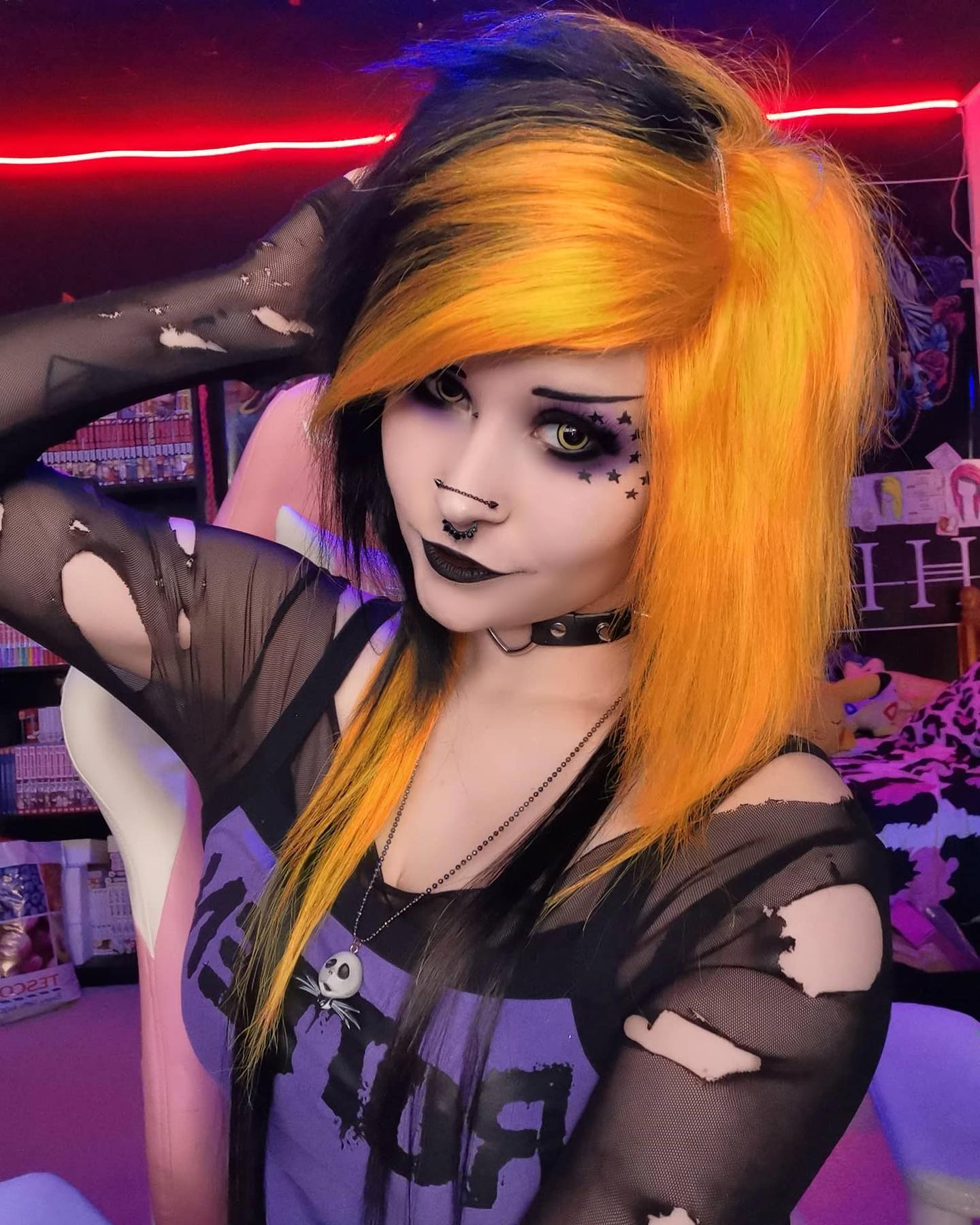 Goth Makeup with Red and Black Eyeshadow Like Dolls
The simple goth makeup can have different variations. The famous doll look is quite popular. In this case, dark colors are the first choice. This dramatic goth makeup uses red and black colors. Use the combo of red eyeshadows with black eyeliners to give a spookier feel.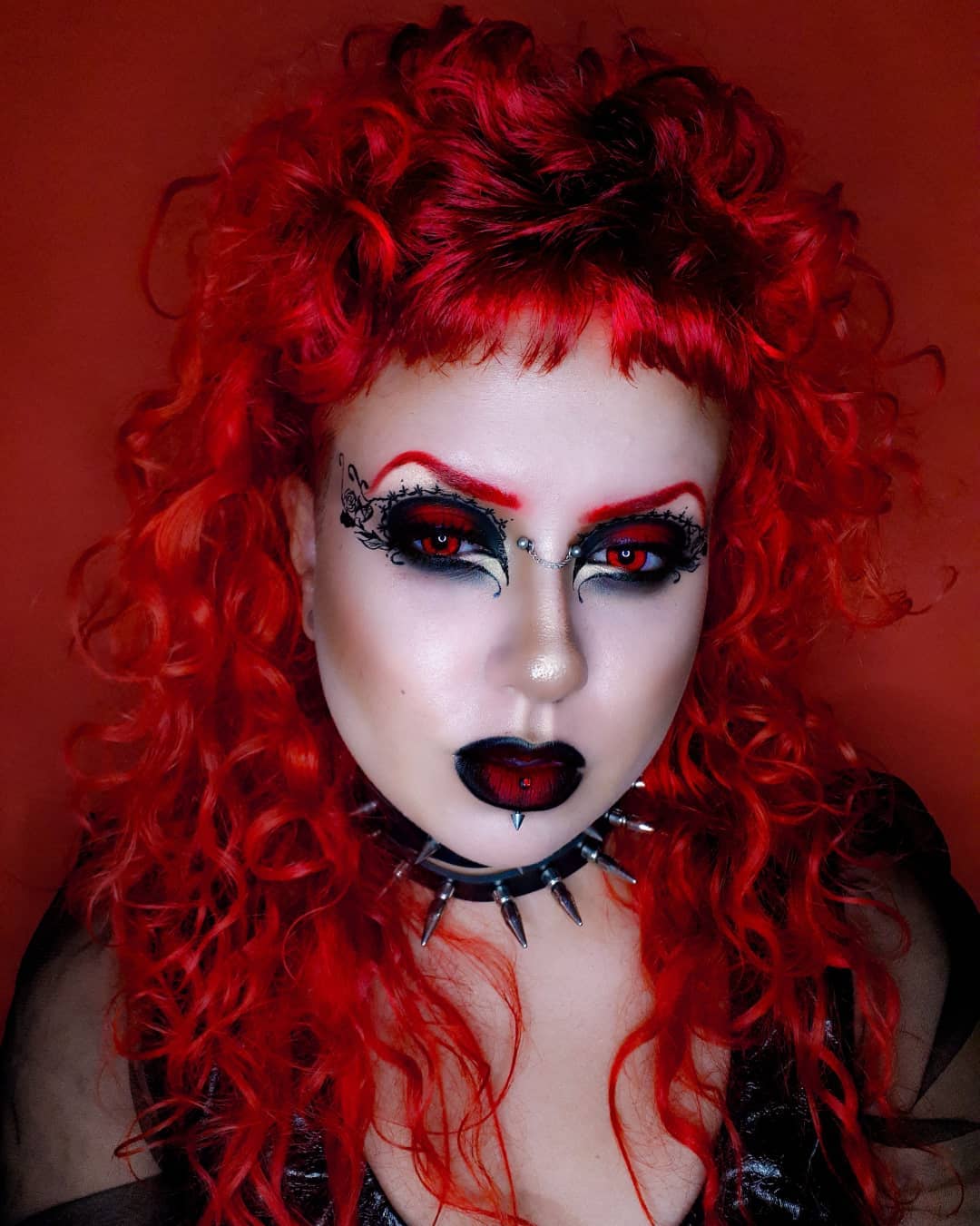 via @kathbonfim
You can choose any color combo depending on what you wish to experiment with to recreate an evil doll-like face. Get imaginative!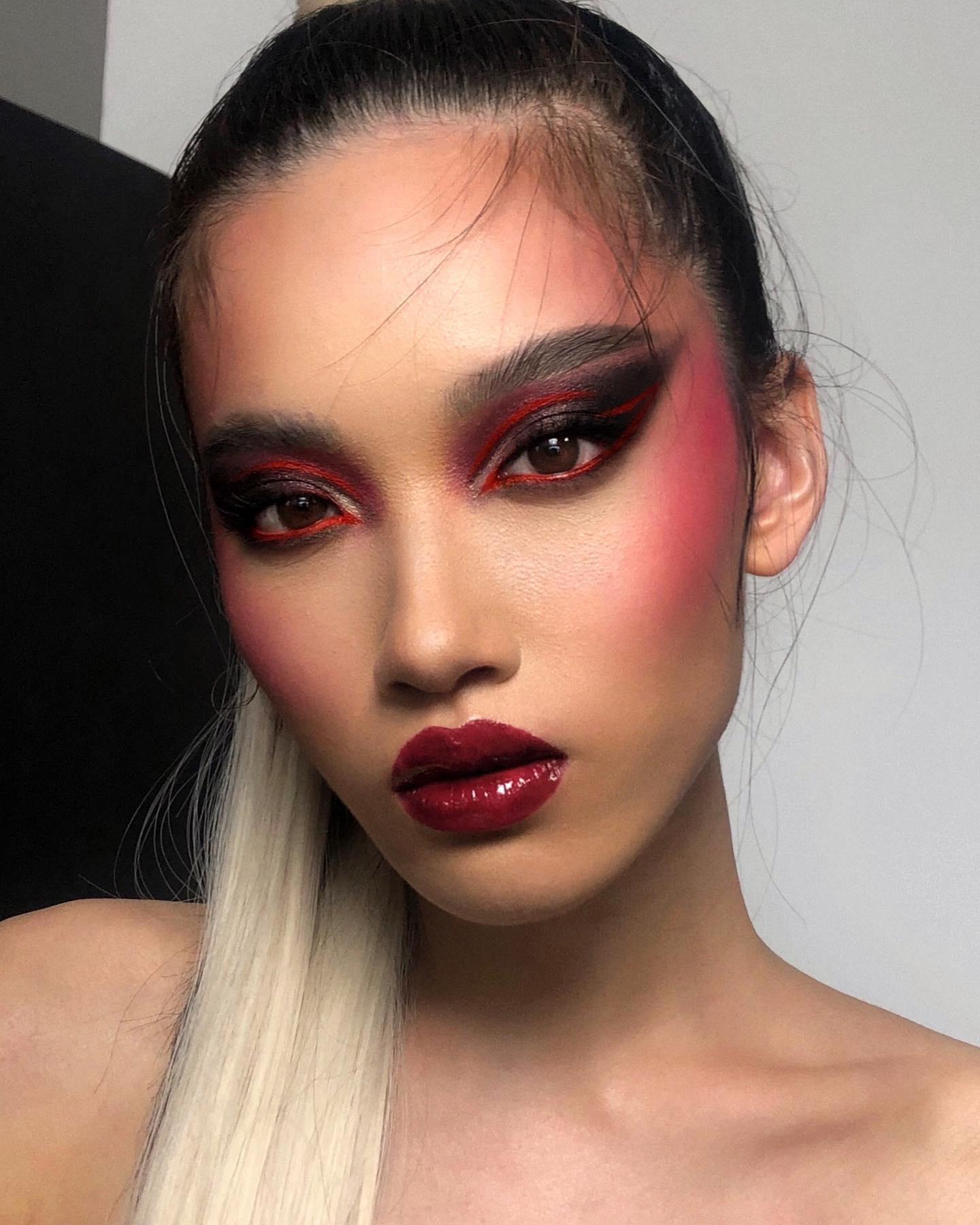 via @peterphungus
Conspicuously Eerie And Stylish: Vampire Goth Makeup
Goth makeup looks are flexible, and vampire makeup is used to replicate the vampire's look. The colors for this vampire makeup look are red, purple, and black. A black lipstick gives you a bold look. Add faux vampire teeth and pointed nails to complete the look.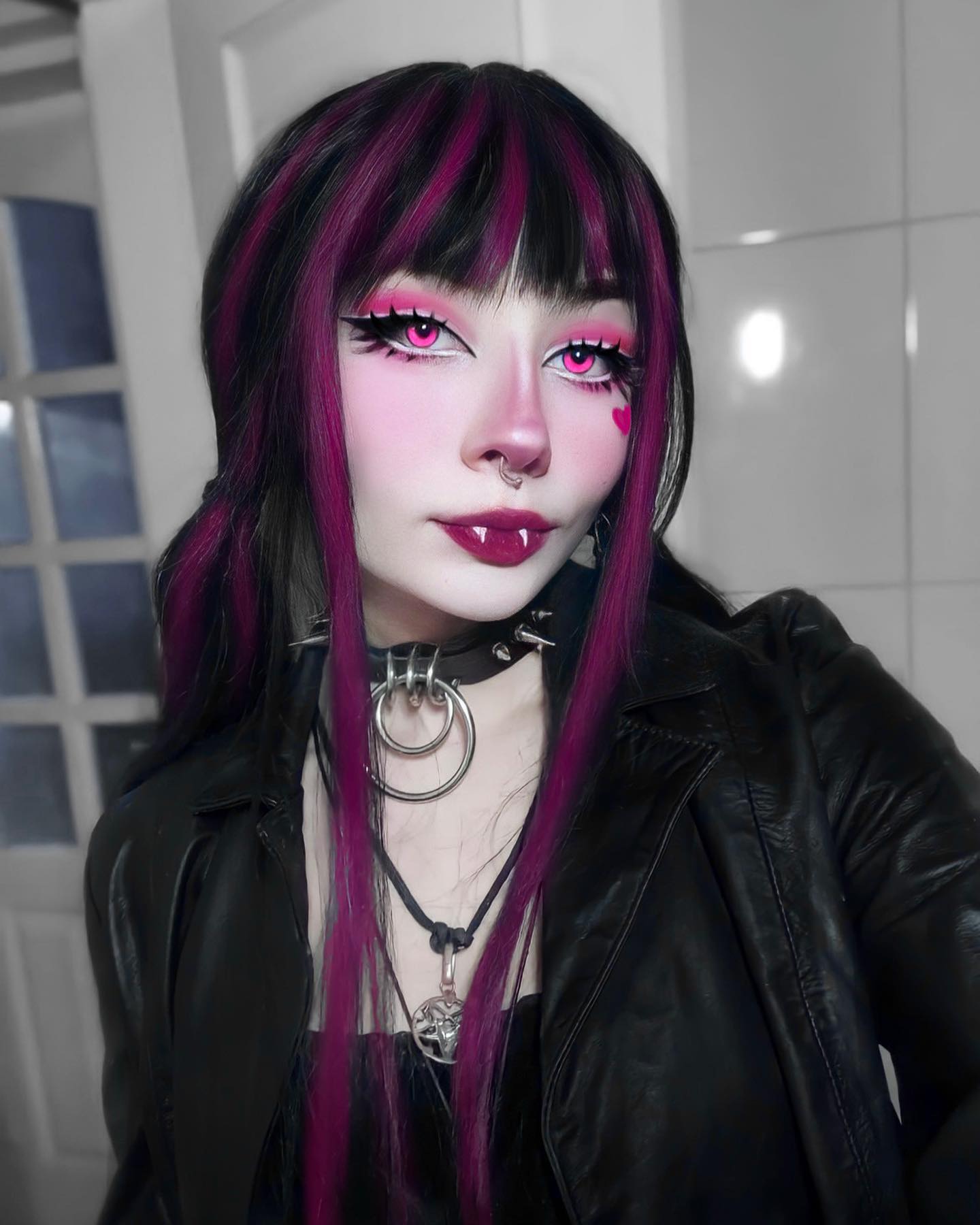 via @astarte.anne
Use eye-catching eyeliners and vivid, ultra-glossy, or matte black lipstick for a sophisticated version. Use monochrome palettes with fine strokes and lines to give it a refined feel.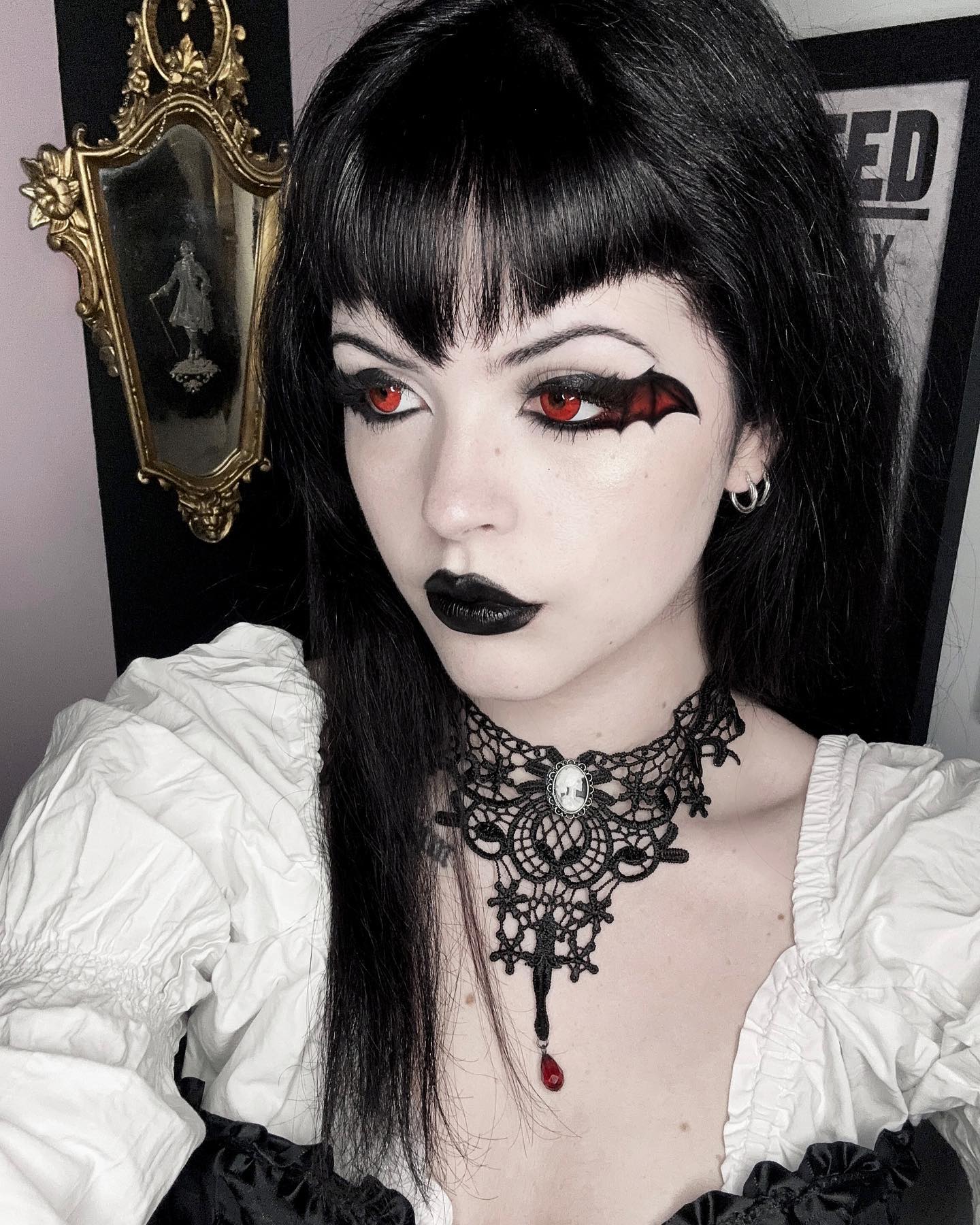 via @vampiregiulia
The Punky Style With A Cyber Goth Makeup Look
The cyber goth look is the one that's catching up fast. It features vivid and bright colors for a striking impact. It weaves crucial aspects of different sub-cultures, including Goth, raver, and cyberpunk. The most popular cybergoth makeup ideas utilize plenty of reflective and shimmering materials. Neon colors, too.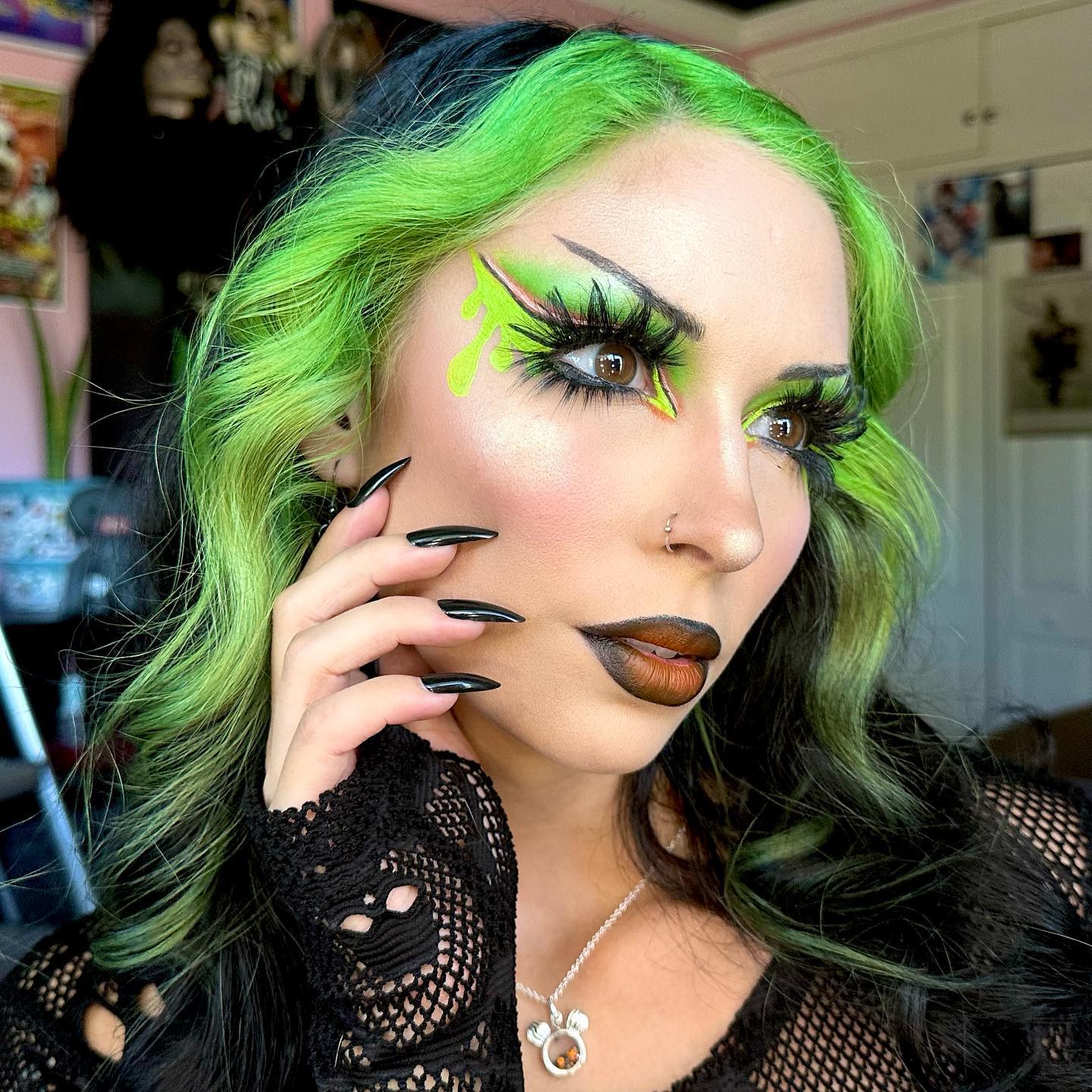 The other noticeable element is the dark-colored lips and bright eye shadow. You can enhance your matte black makeup look with piercings and colorful hair extensions.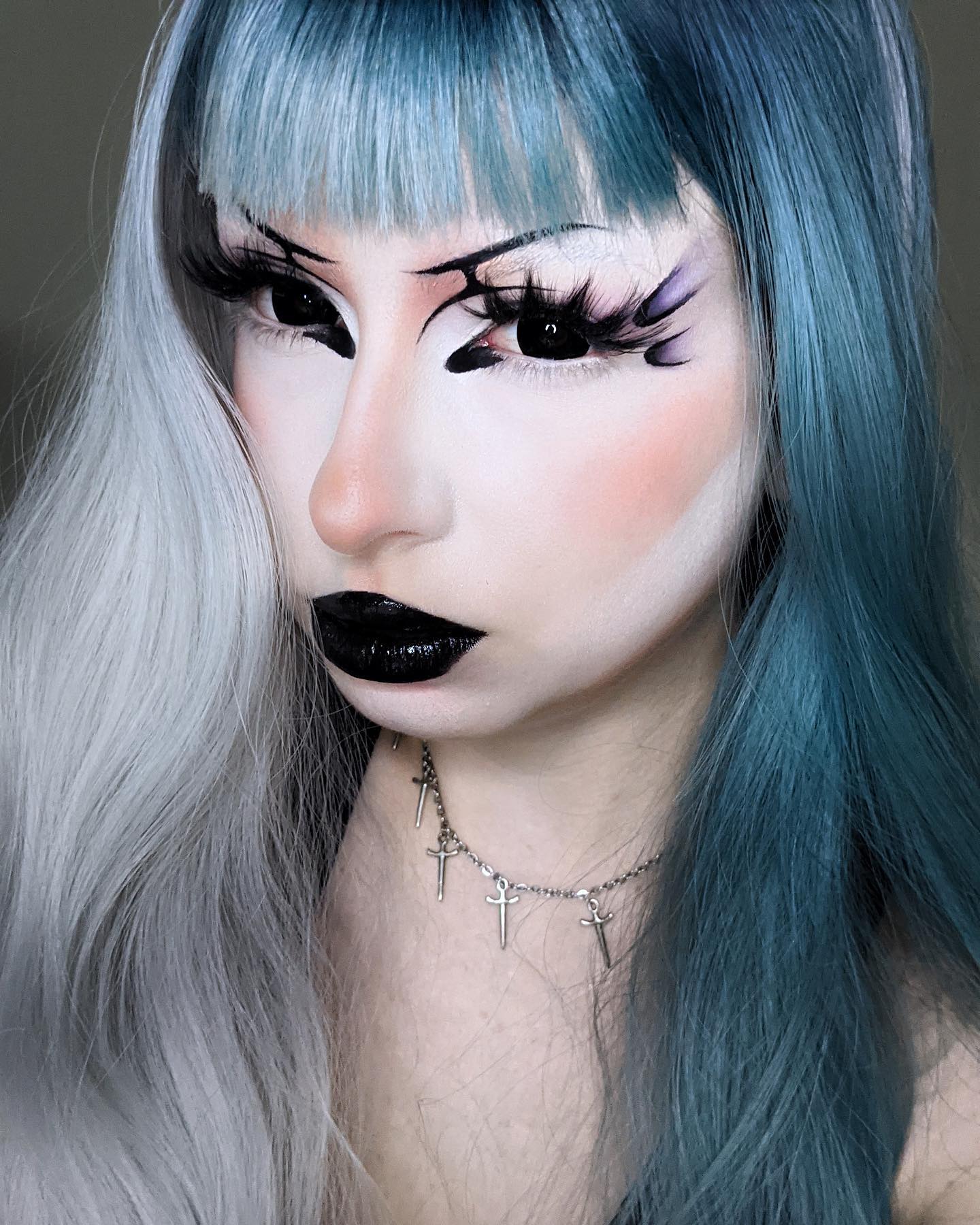 via @isastrawberry
FAQ
How to do gothic makeup at home?
This goth makeup tutorial helps you ace the goth look at home.
Apply foundation. Then, go onto the eye primer and use a translucent eye powder to blend the primer.
Next, use a color palette with the right colors, shimmer, cool-toned matt colors, etc. Use black, grey, or brown shades.
Apply the eyeliner on the top and lower eyelashes.
Apply mascara, or use false lashes to accentuate the look.
Use a tiny spec of blush for your makeup application. Use top-notch makeup products for the best results.
Apply the lip liner. Keep a setting spray handy to maintain the look.