A smart casual outfit is considered an extremely popular trend for everyday outfits due to its sophistication and versatility. Its main features are practicality and convenience.
A smart casual outfit is considered an extremely popular trend for everyday outfits due to its sophistication and versatility. Its main features are practicality and convenience.
What basic information about this widespread phenomenon and combinations do fans of smart style for women need to know? How many criteria should an outfit meet while following this fashion trend? Let's find out!
What is a smart casual dress code?
The smart casual look combines discreet style features with on-trend non-classic components. It can be considered the golden mean between official outfits and extravagant loose wear.
Its personal style suits representatives of any gender, age, and profession. For connoisseurs of elegance and good taste worldwide, a dress code of this format has become the basis of the wardrobe and the best solution, regardless of circumstances.
Trendy Smart Casual Jackets for Ladies
The third layer in a smart casual outfit provides just the proper formality. Please note: try to wear a tailored jacket or vest. If you try to hide figure flaws in oversized clothing, you will visually add extra volume and will not meet the fashion trend criteria.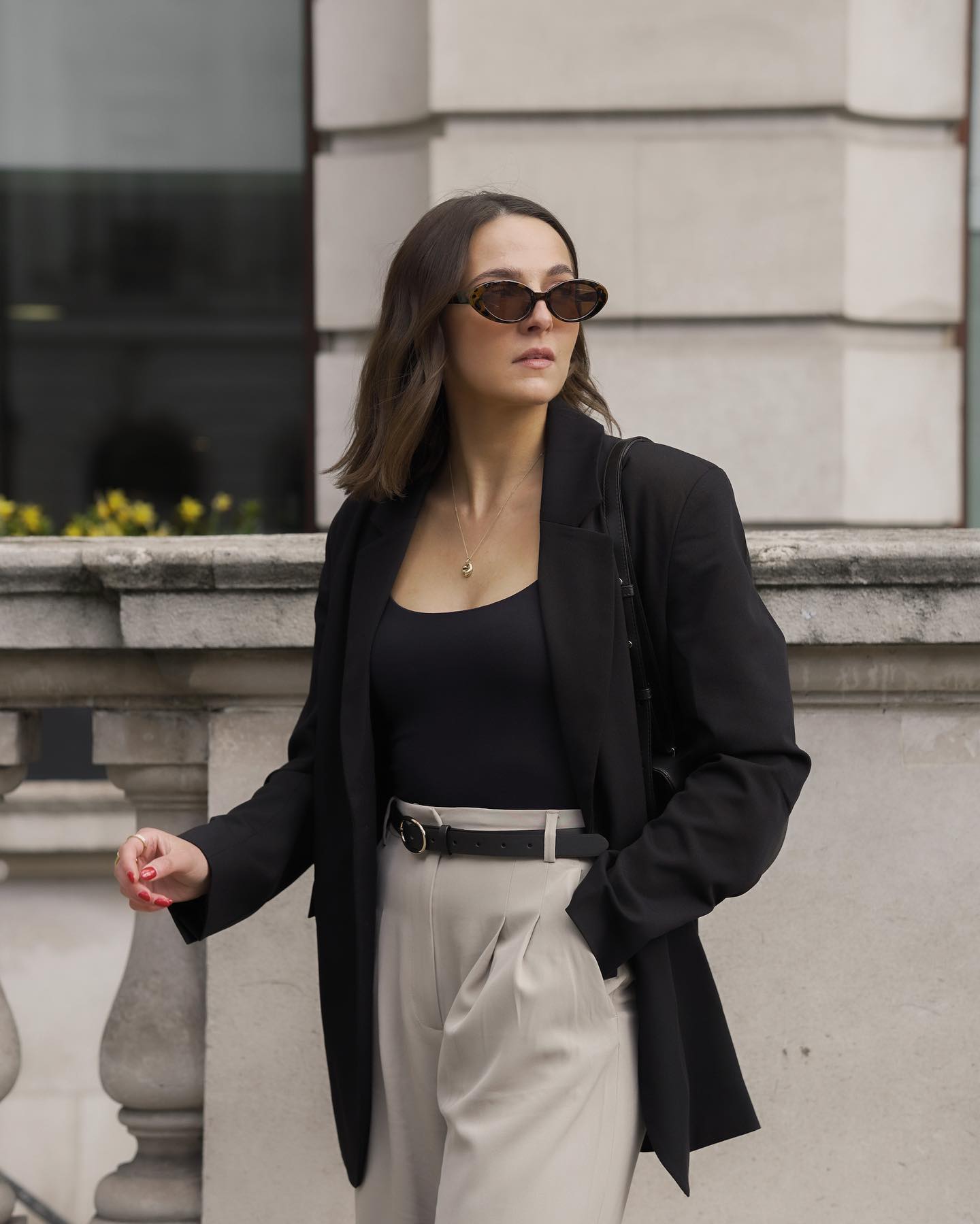 via @purdeylau
Be careful with sports jackets. Your outfit should turn into something other than a sporty one. It is only about refined and limited negligence.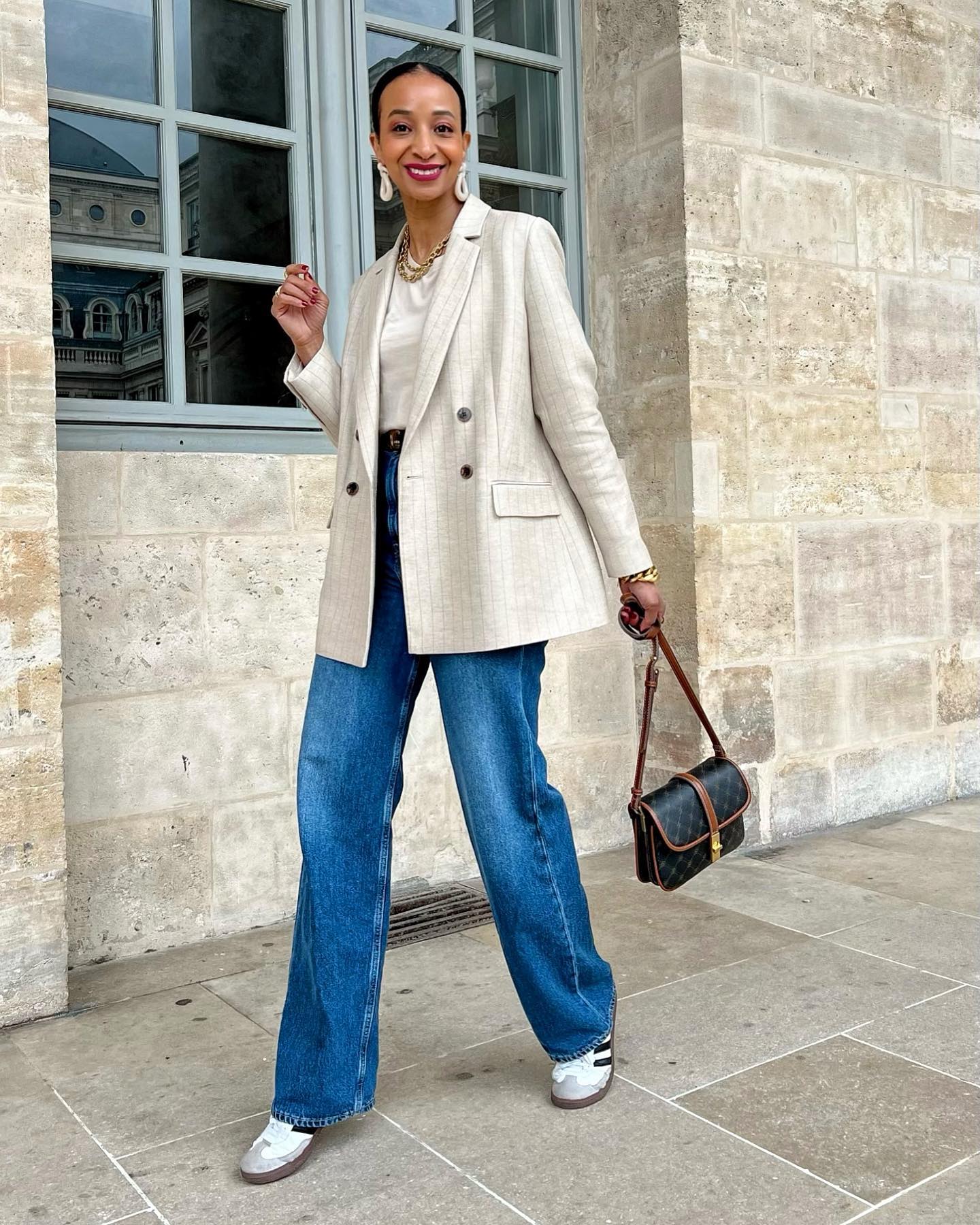 via @sam_sarah
Variants of Wide Leg Trousers
It is only possible to imagine a women's wardrobe with tailored trousers. When buying a dressing smart casual, prefer models of restrained tones and styles. In most cases, such solutions can be found in the examples of designers and stylists.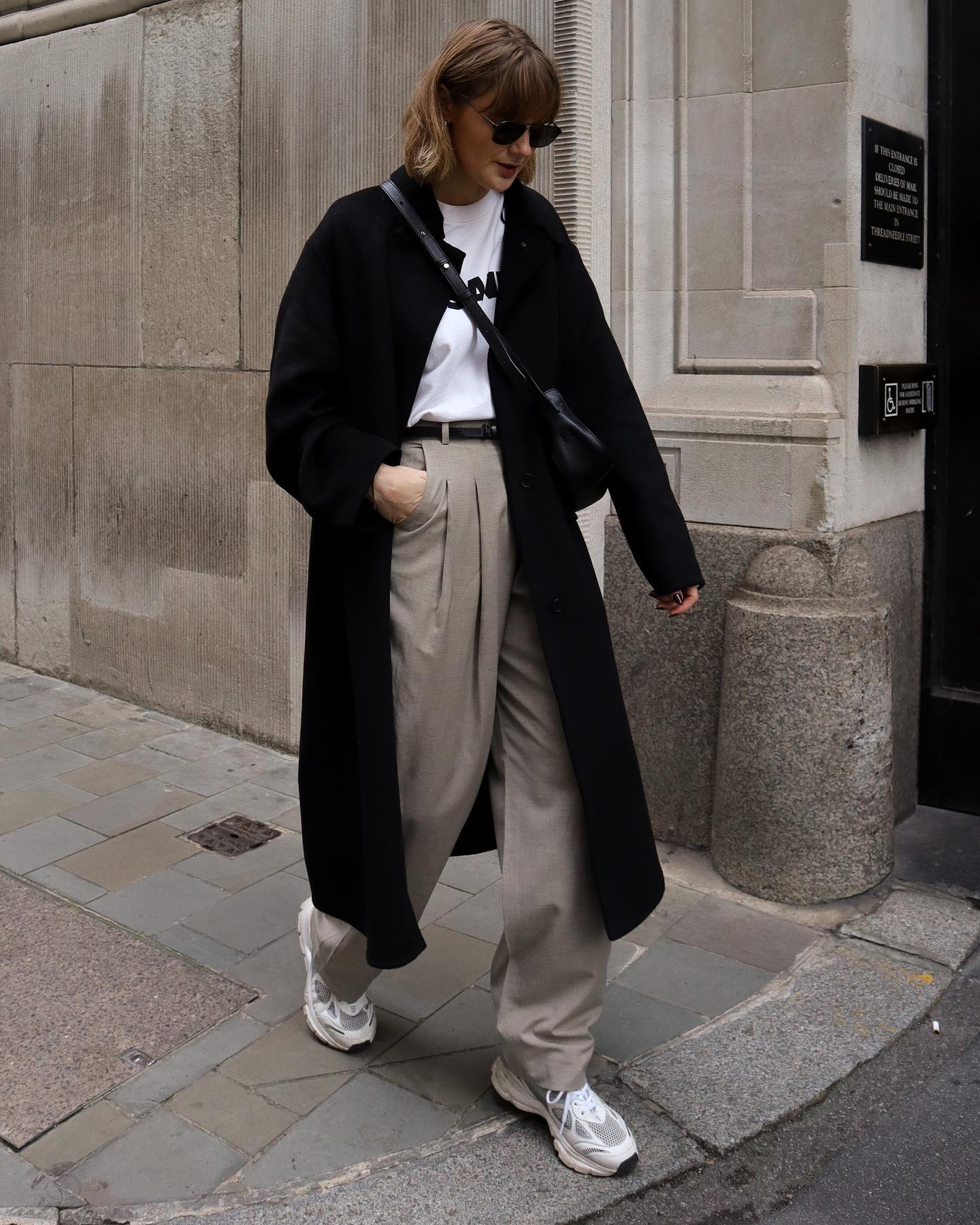 via @immillieholmes
During weekdays, wear classic black trousers for the office. If circumstances allow, experiment with dress pants in discreet tones — brown, beige, etc.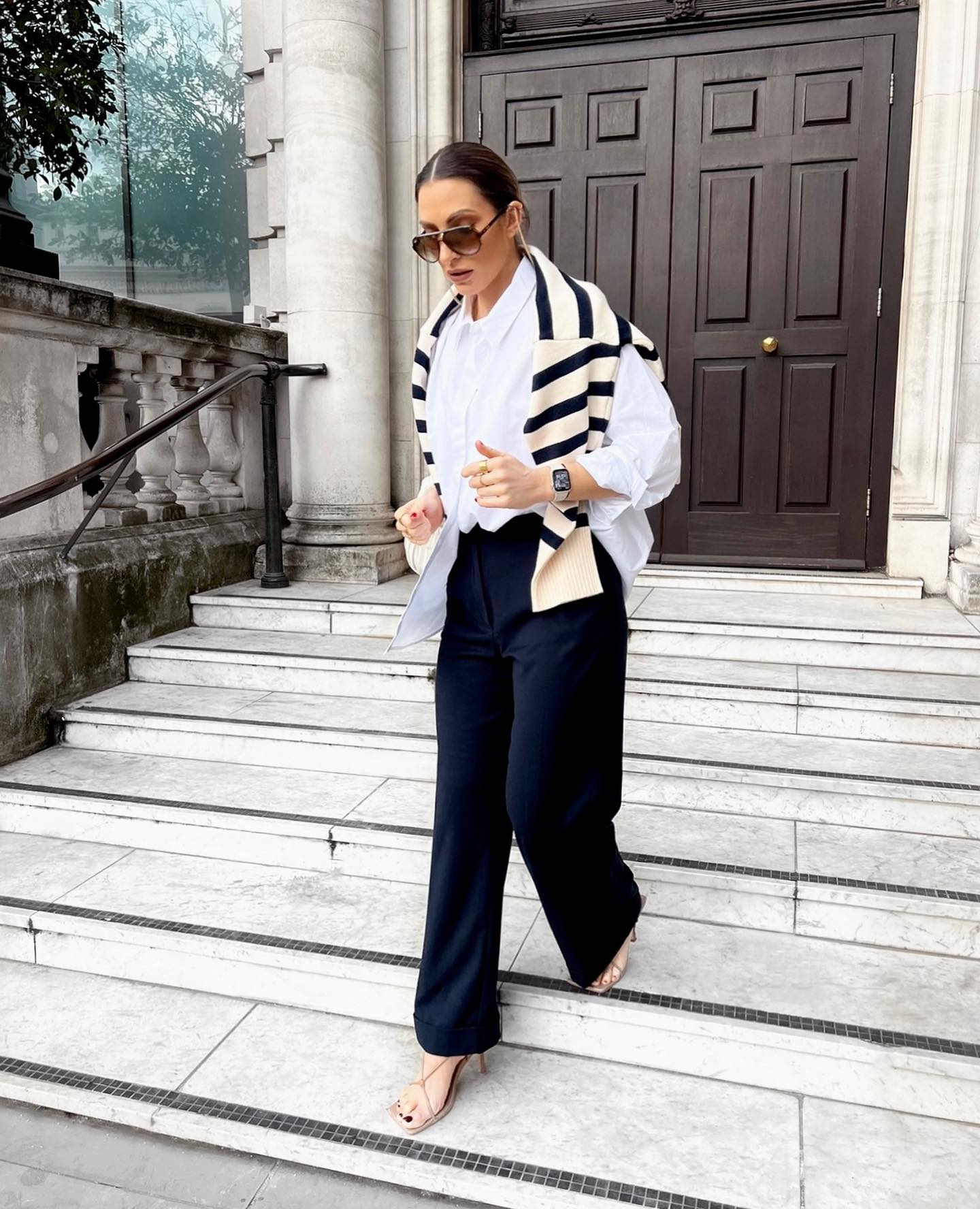 Universal White Shirt
Indispensable components of your looks are polo shirts and other laconic tops that look appropriate in a formal setting. Laconic geometric patterns are also allowed, which do not contradict the appearance of buttons and accessories.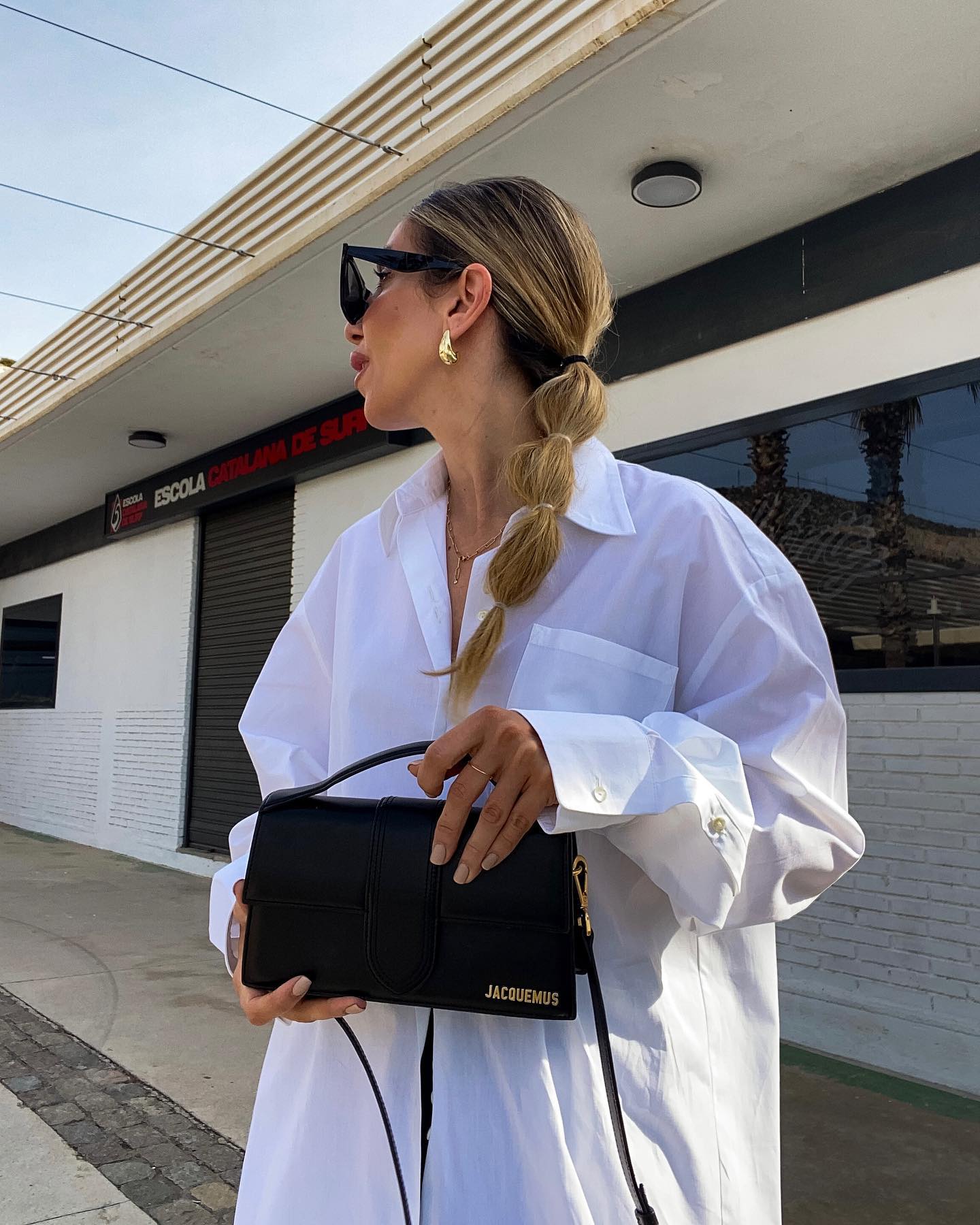 A comfortable solution for everyday use is a white long-sleeve shirt. Thanks to numerous options of models and materials, it will help to diversify the smart casual style for women and create the look for work, a walk in the park, a visit to a cafe, or a celebration.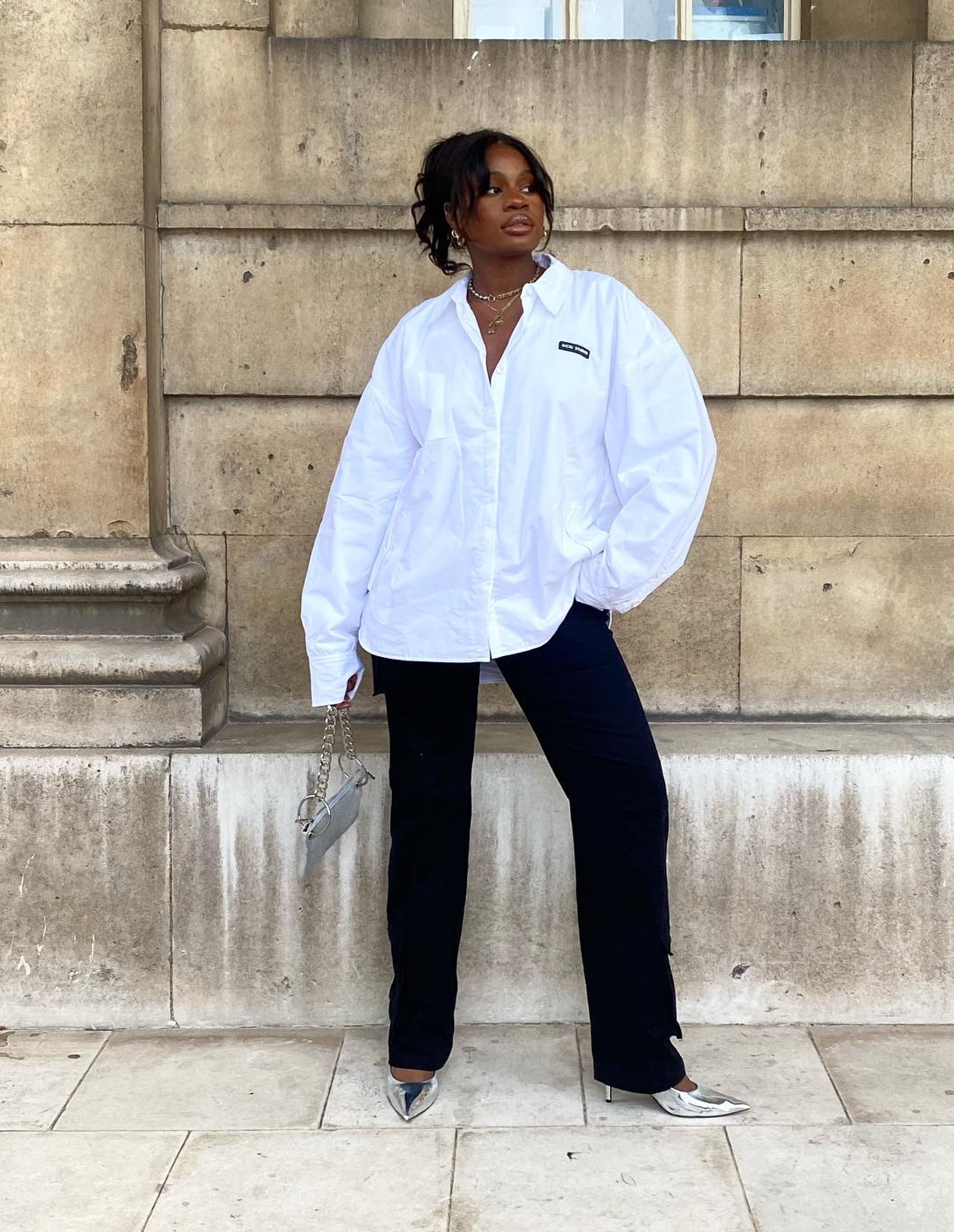 via @jademacj
Features of Smart Casual Jeans
Buying jeans, be very careful. Your favorites are strict straight cuts and discreet tones, including light gray and beige. Neat jeans without scuffs, rhinestones, embroideries, and defiant decor will become appropriate in a business setting.
via @felicitymbird
As an alternative, the smart casual dress code offers corduroy or jersey trousers in soothing tones. White T-shirts and fitted outerwear will be a great addition to them.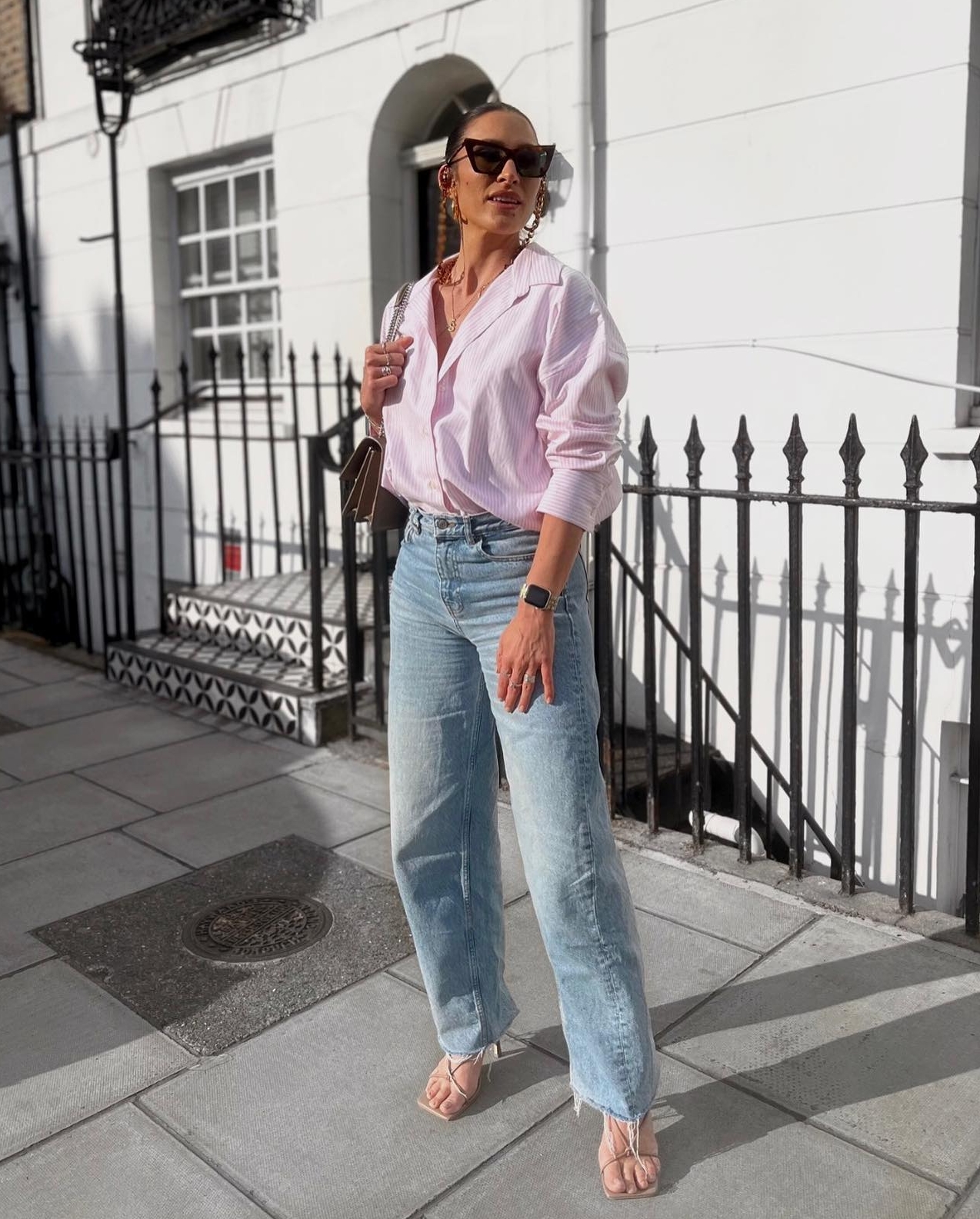 Pencil Skirts
Which smart casual skirt style is better to choose so as not to be 100% mistaken? Fortunately, models of different cuts can complement the outfit —sophisticated pencils, classic midi or maxi, and a black A-line skirt with and without pleats. Products from jersey, velveteen, and cotton are allowed.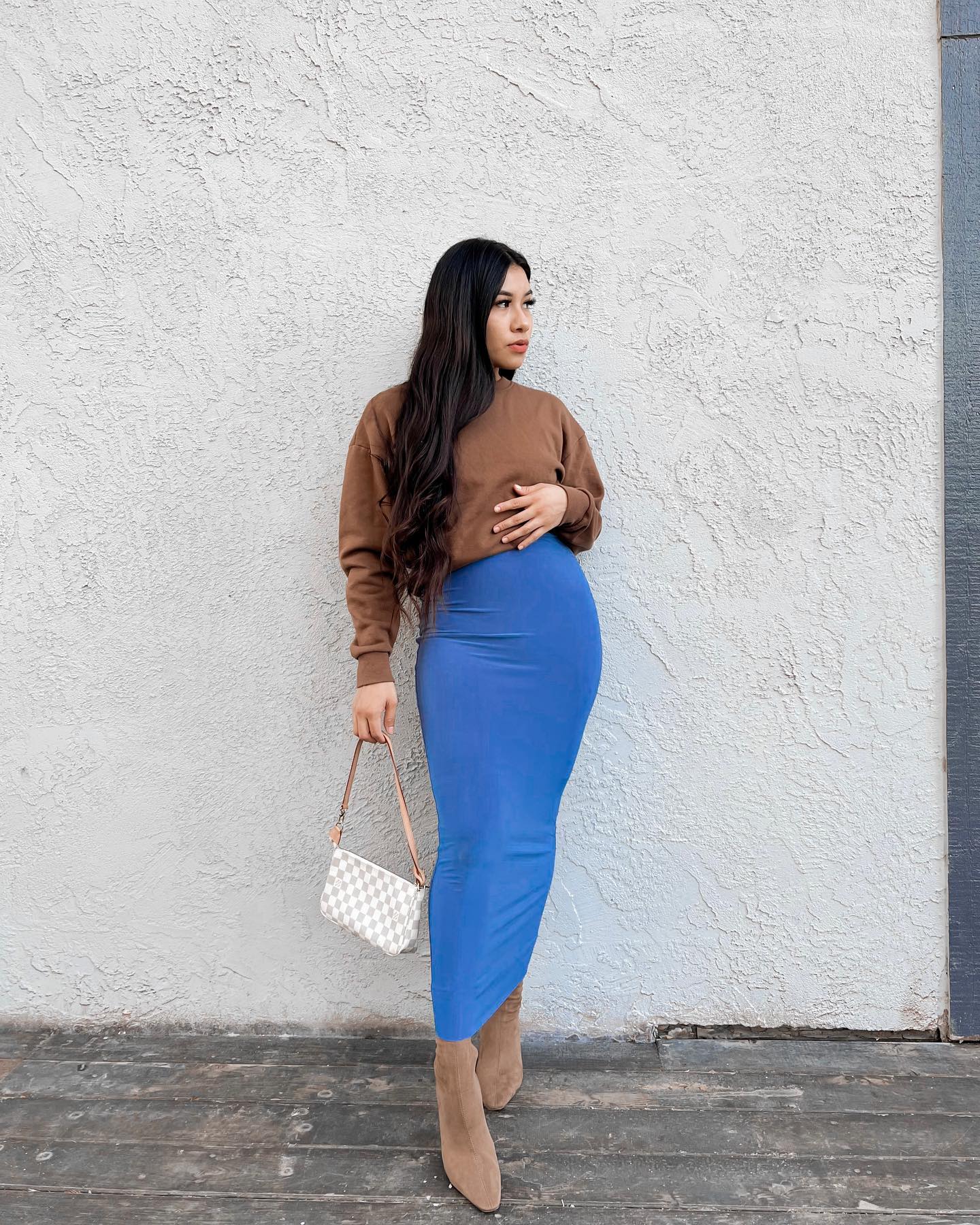 via @keniiaaa_
Stylish summer skirts are usually made from lighter and more flowing materials with prints in non-flashy tones. Combine them with solid tops and informal accessories — belts, jewelry, and hats.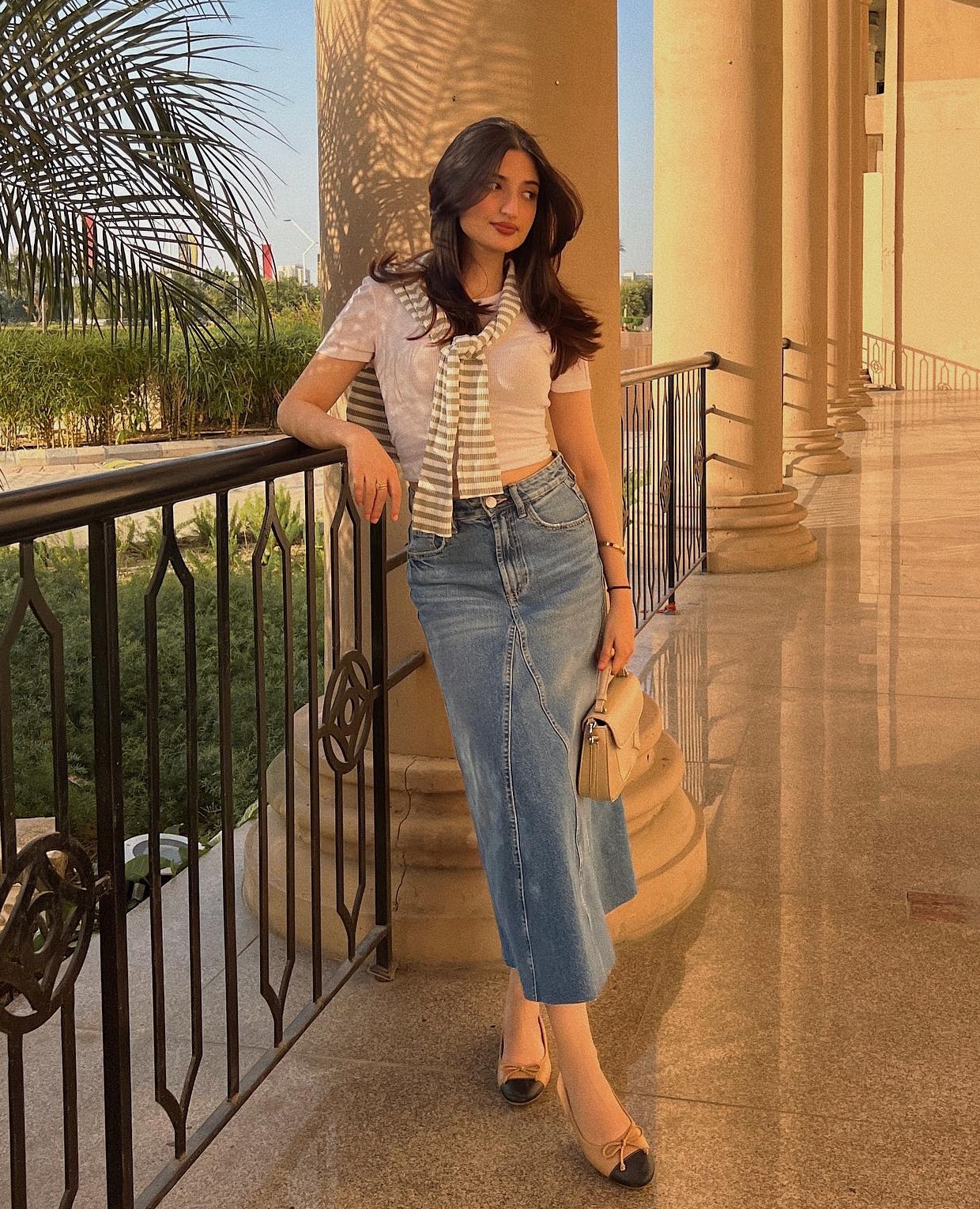 via @farheennaqi
Smart Casual Style for Going Out
Formal and, at the same time, sophisticated outfits are suitable not only for office and conferences. You can easily use them to attend celebrations, concerts, exhibitions, etc.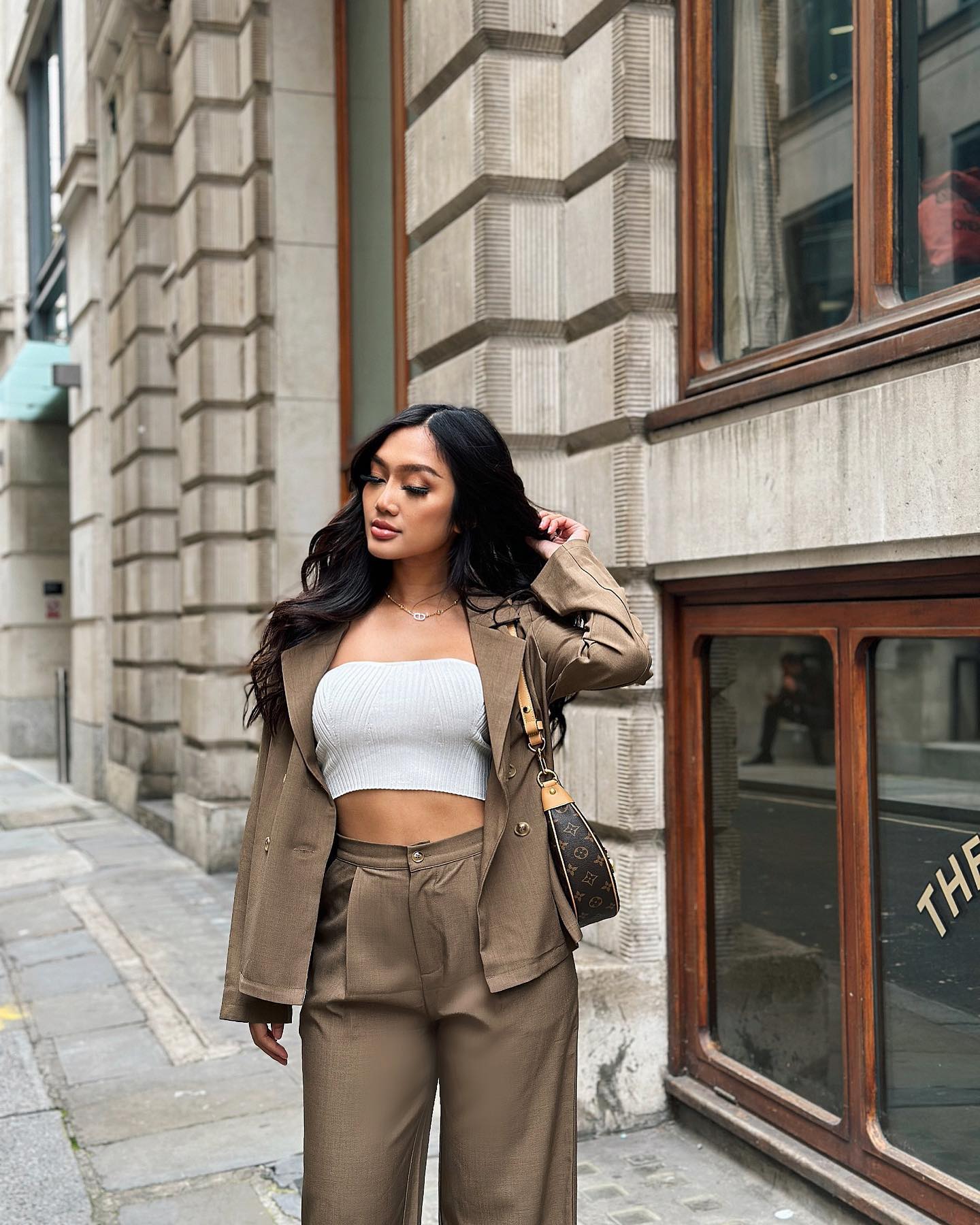 via @ornnys
A classy suit for women is worth noting among the most common and universal solutions. It can consist of black pants with a white roll-neck blouse. Accessorize it with a beige trench coat and discreet clutch in cooler weather.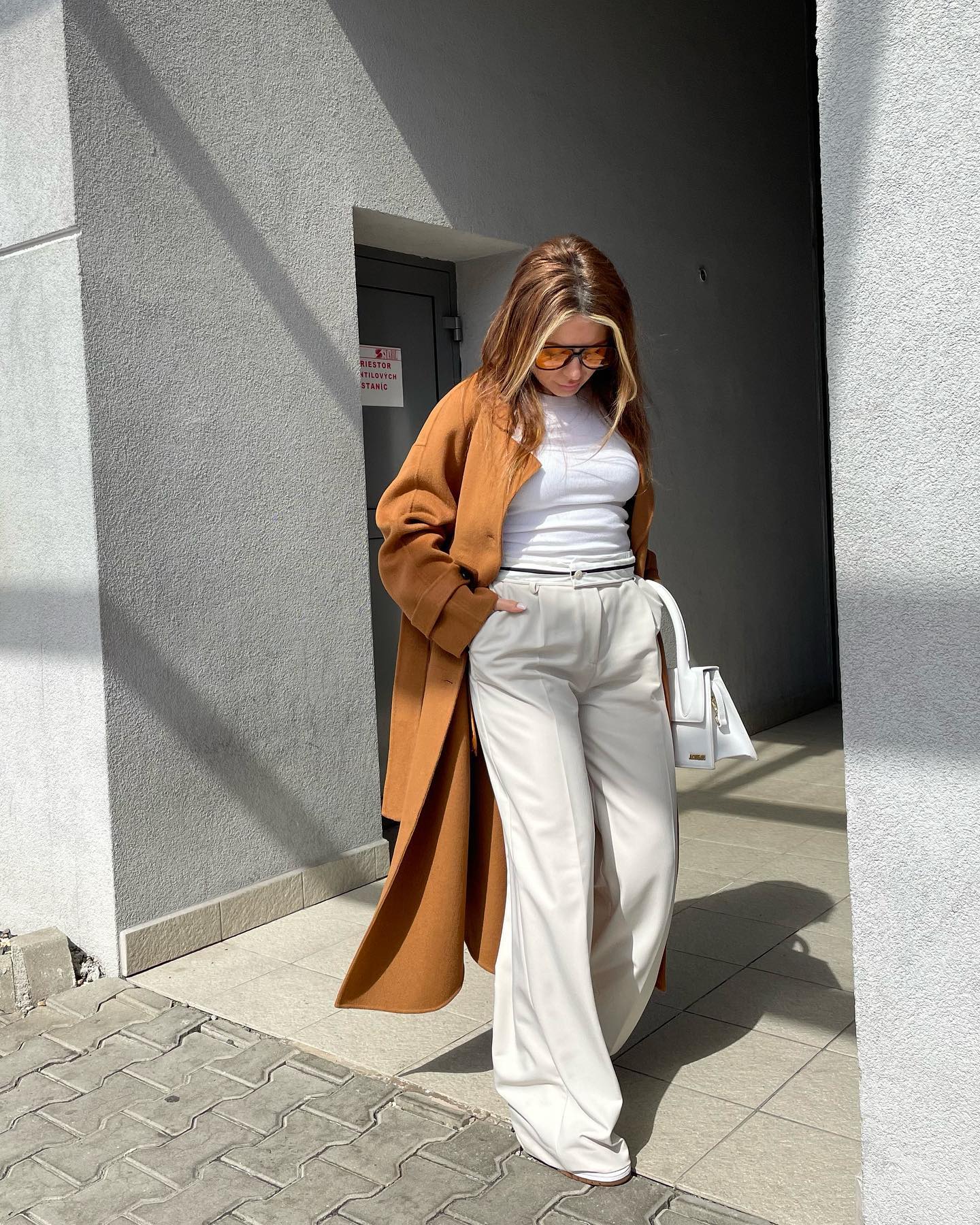 via @adriankax
How to Choose Smart Casual Dresses
The informal smart casual involves knitted or denim models. The optimal solution is a casual midi dress with a straight cut.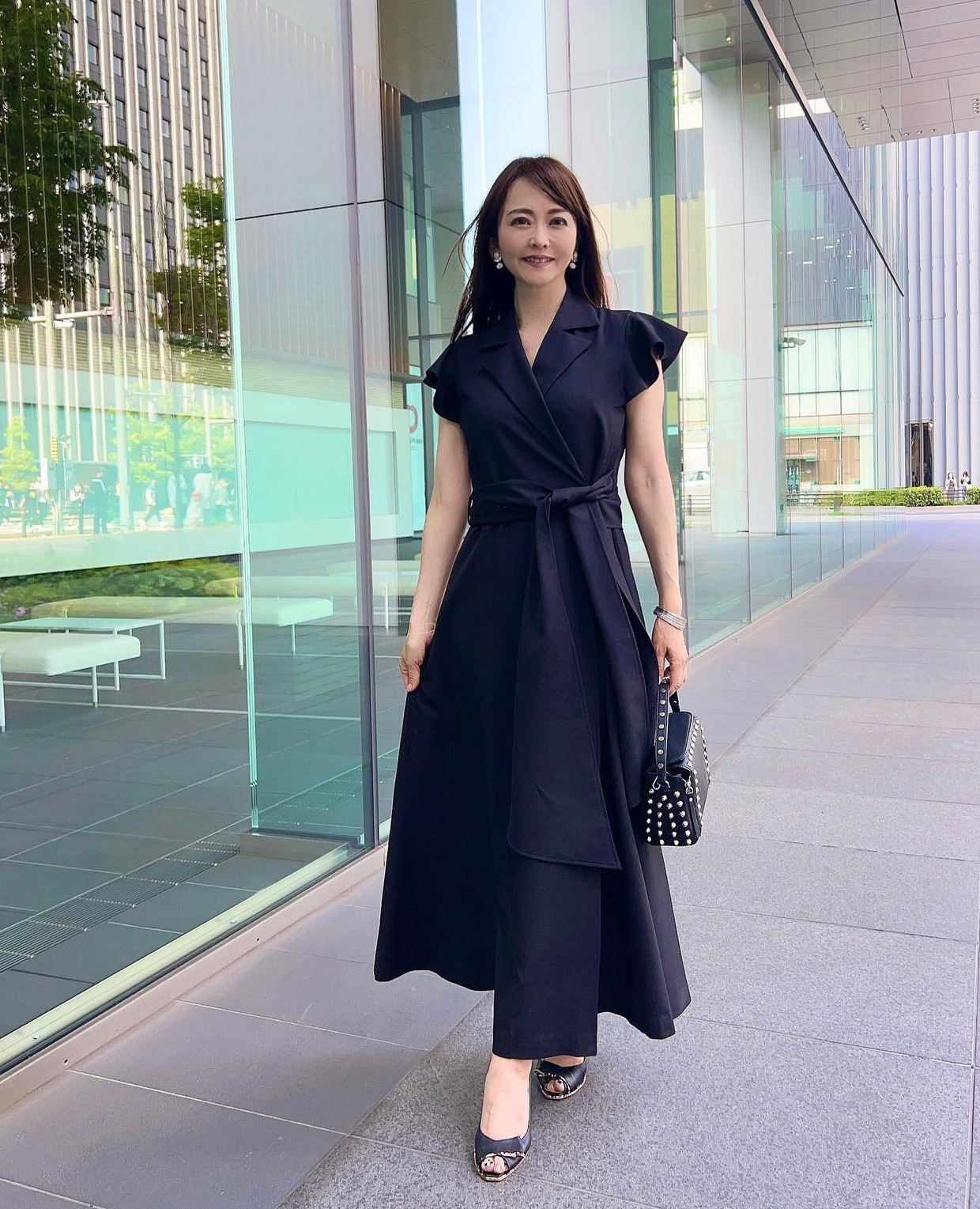 via @mako_marie_an
Correctly select shoes for clothes that emphasize femininity and sophistication. Despite the lack of clear restrictions, the smart casual outfit does not tolerate heels above 5-7 cm.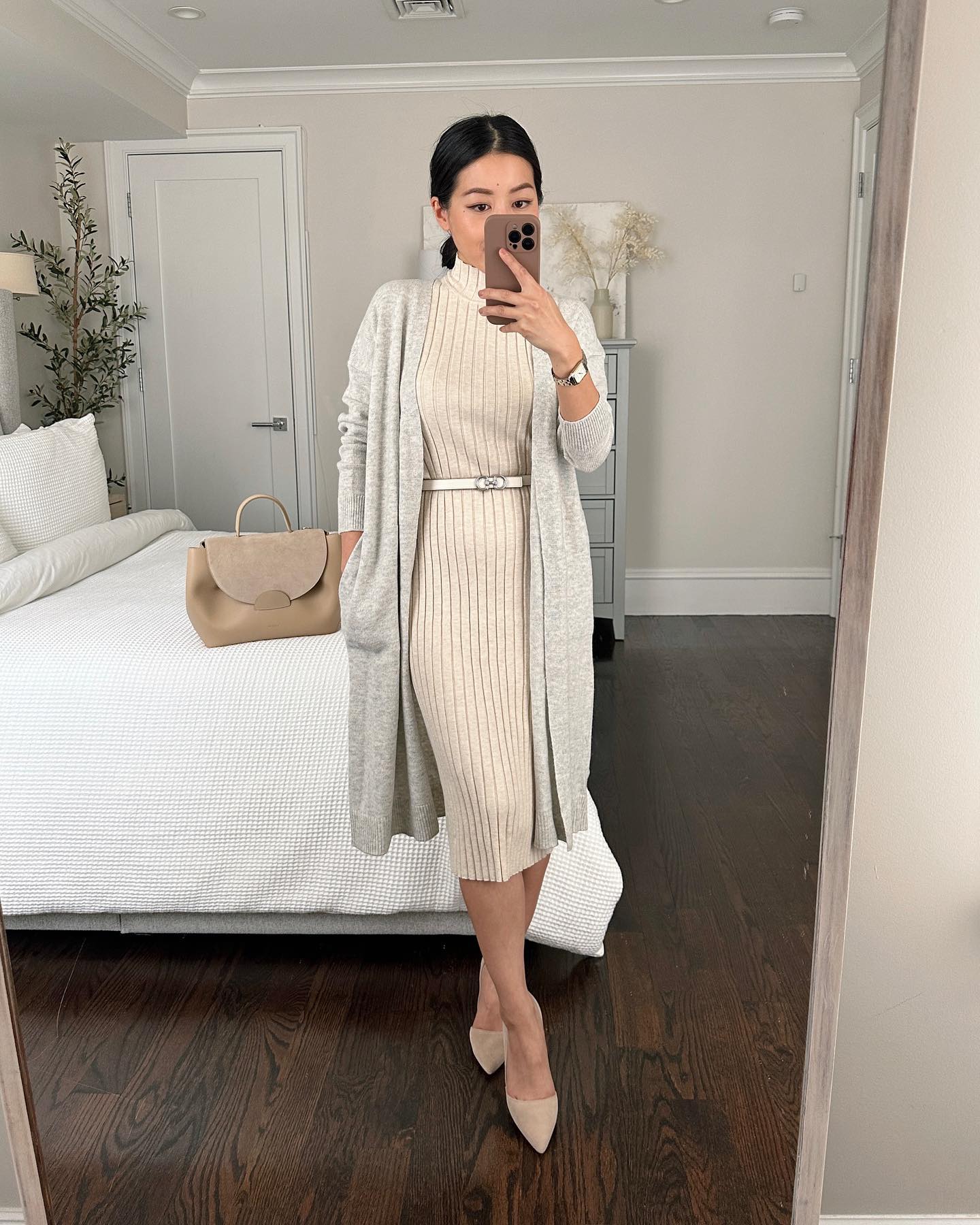 via @jeanwang
Smart Causal Attire for Weddings
Can this trend be used for a ceremony? Why not! Moreover, smart casual for special occasions suits both guests and brides.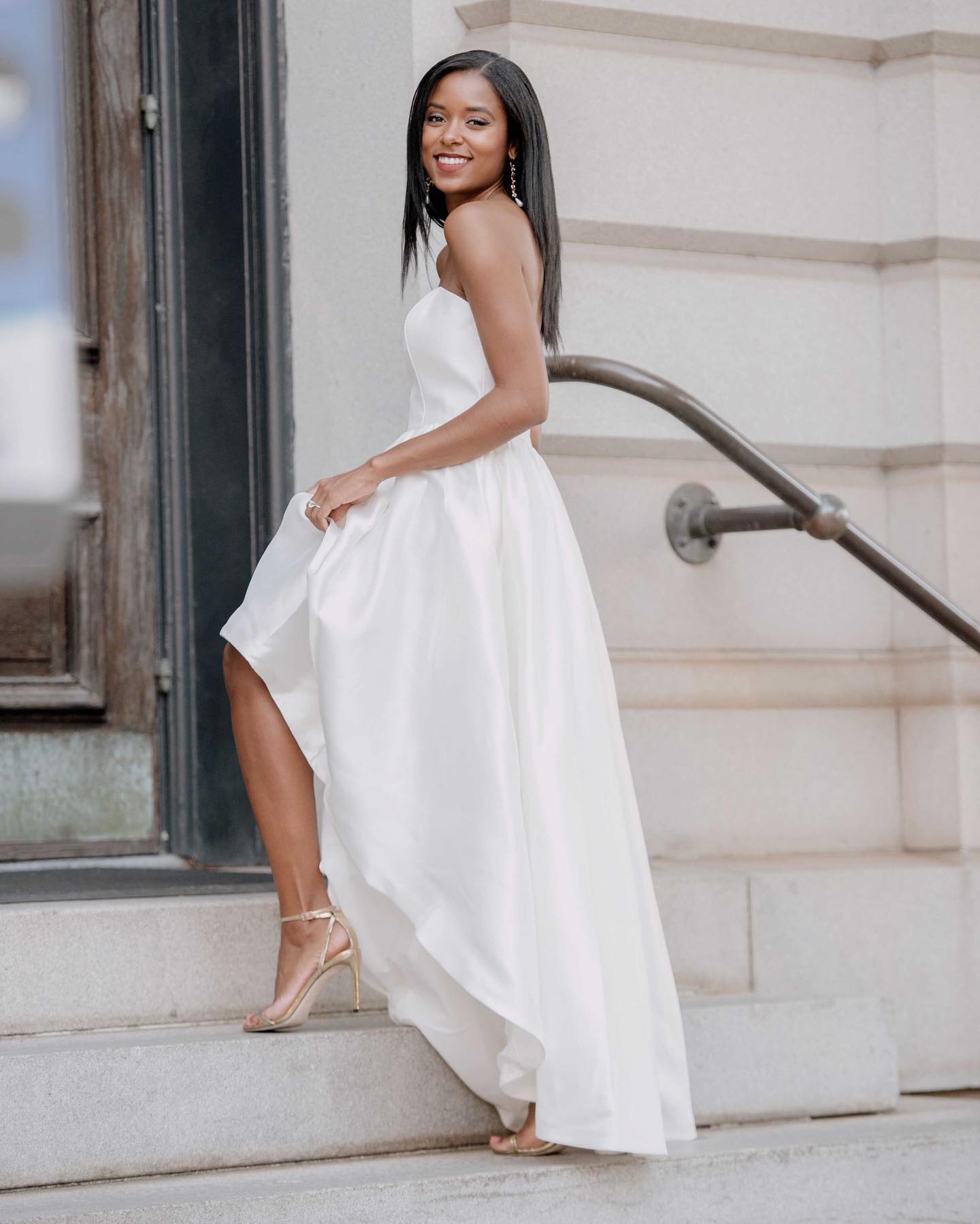 via @davidsbridal
The main requirement is adherence to the theme of the event. Consider the organizers' wishes and priority tones in buying stylish suits for informal occasions. Do not wear overly provocative clothes. It should become an elegant base and emphasize the unique personal style with accessories and efforts of hairdressers and make-up artists.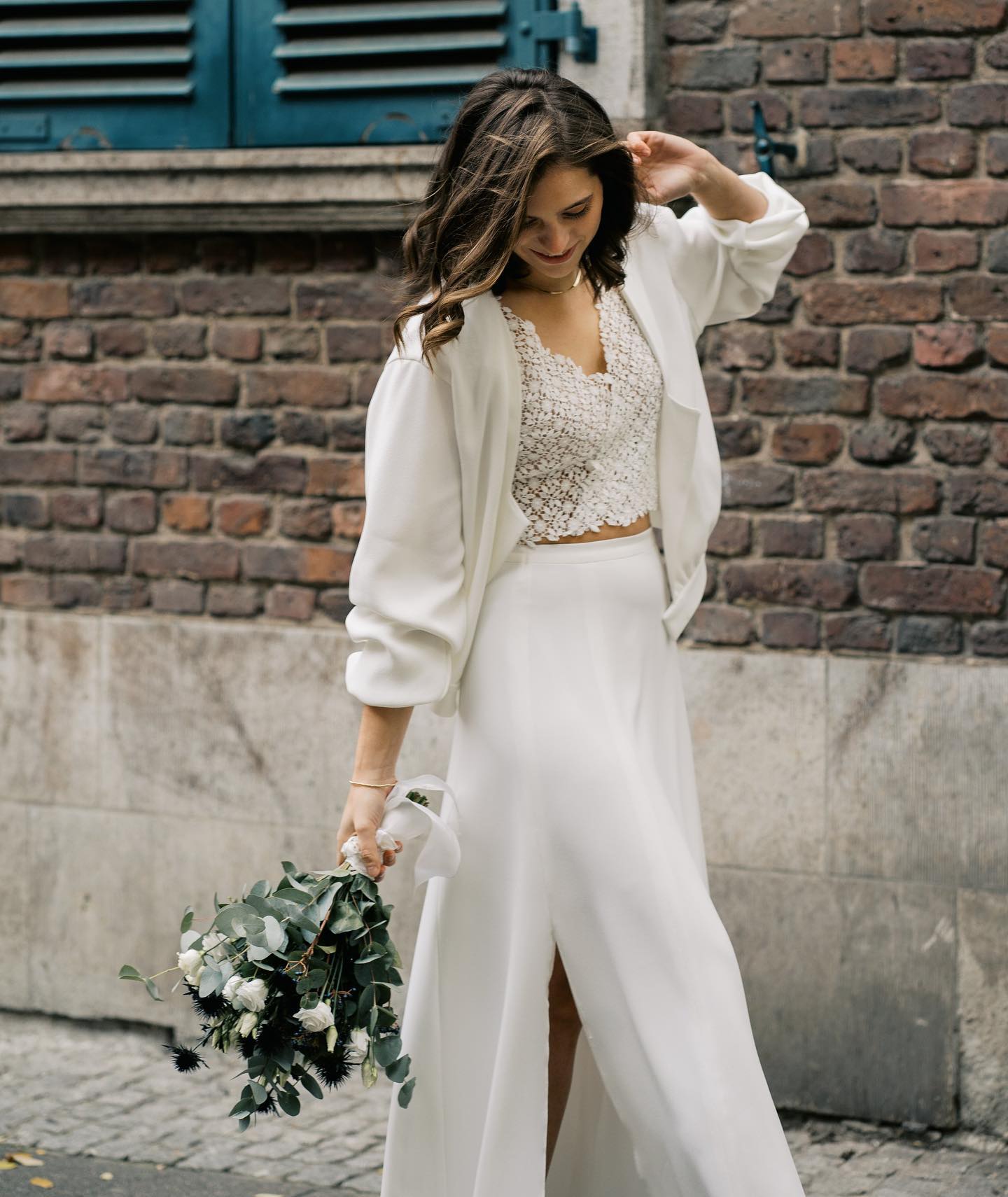 via @elbbraut
Smart Casual Dress Code for the Office
If you plan to diversify boring strict office ware, fill up your collection with fashionable suits. The choice of model and tone depends on the strict rules established by your company.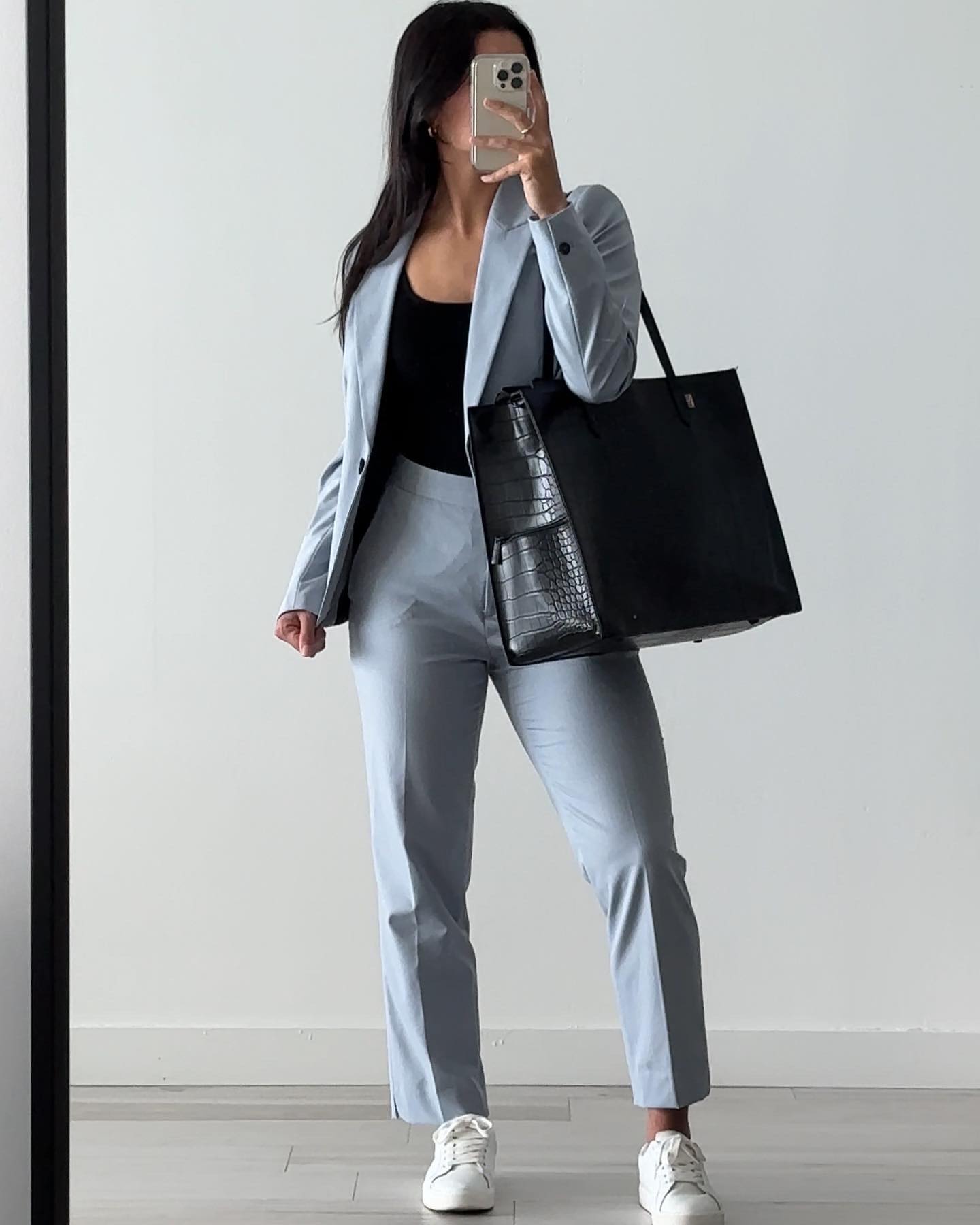 via @quepasoyaya
In most cases, casual wear in the office is one-color classic cut models combined with informal shoes or accessories. Also allowed are non-provocative geometric prints and non-standard cuts of tops and jackets. While experimenting, remember taboos. Colorful T-shirts, distressed jeans, leather outfits, and sequin sandals are banned.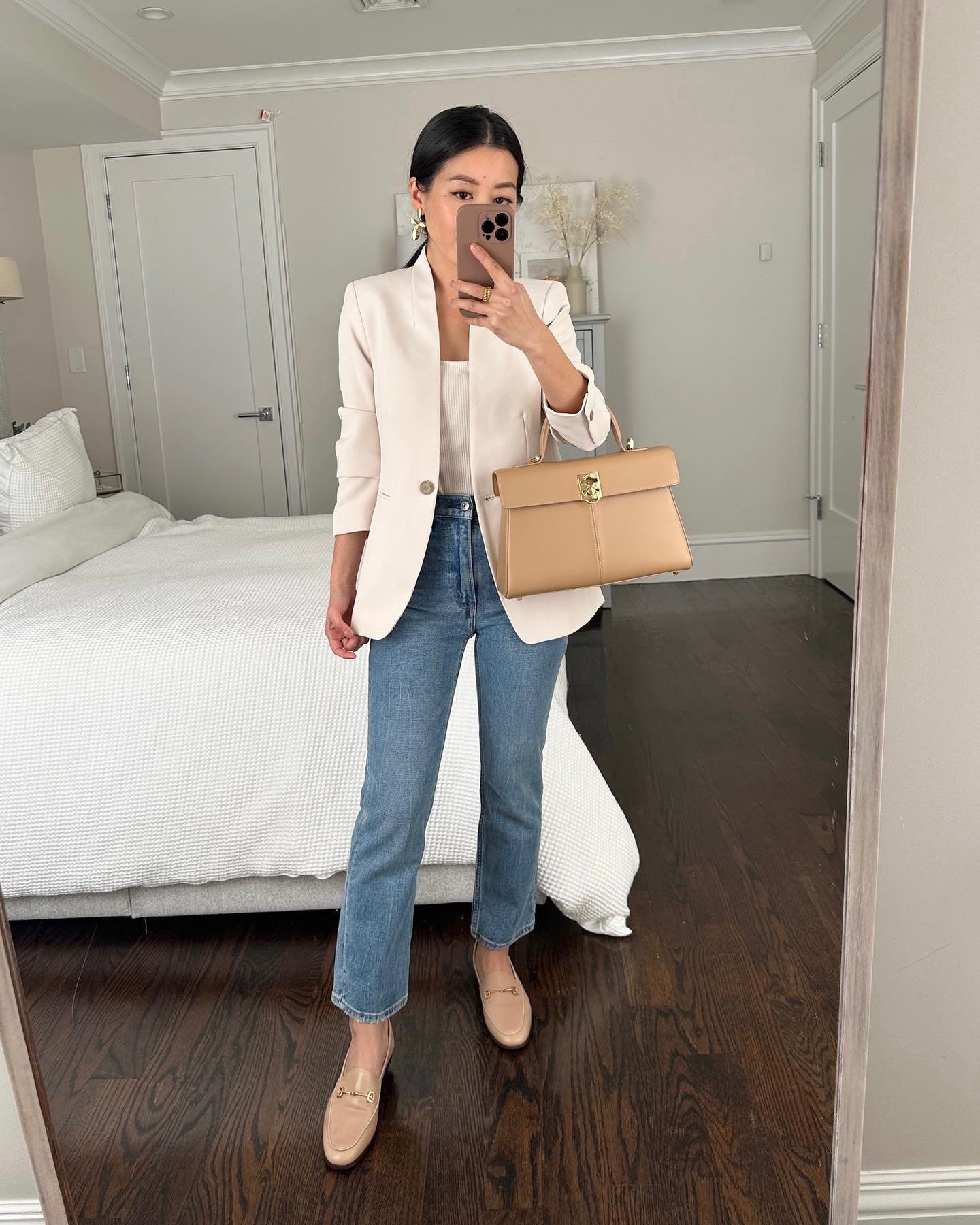 via @jeanwang
Allowed Smart Casual Tops
You can safely use almost any solid color top without folds and other cut features. It can be a button-down shirt in neutral tones. A universal solution for any circumstance is the Oxford long sleeve shirt.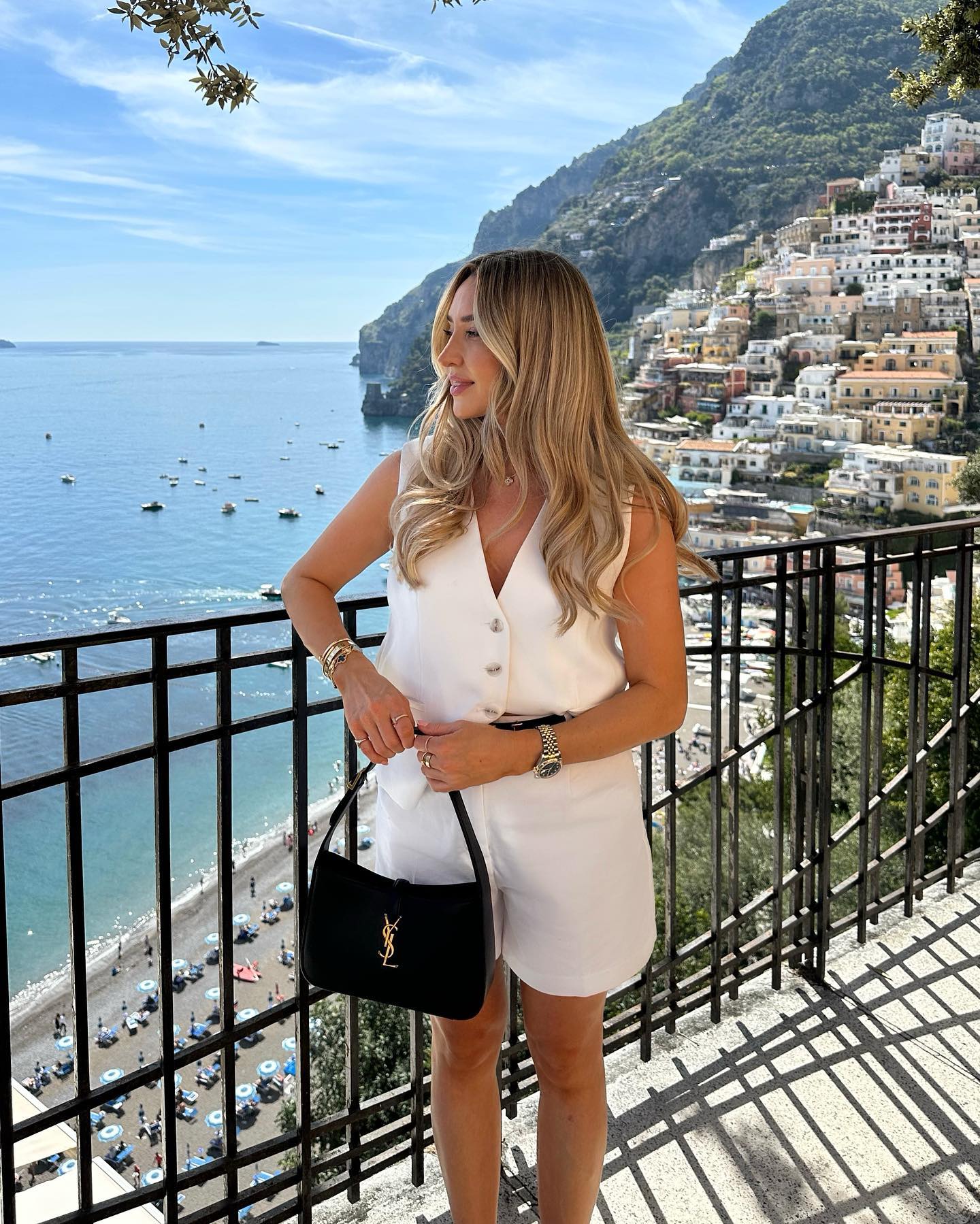 via @freyakillin
Do you know how to combine shades and ornaments successfully? Try wearing a bright top or an embellished model. Complement it with basic, solid-colored tailored trousers or skirts.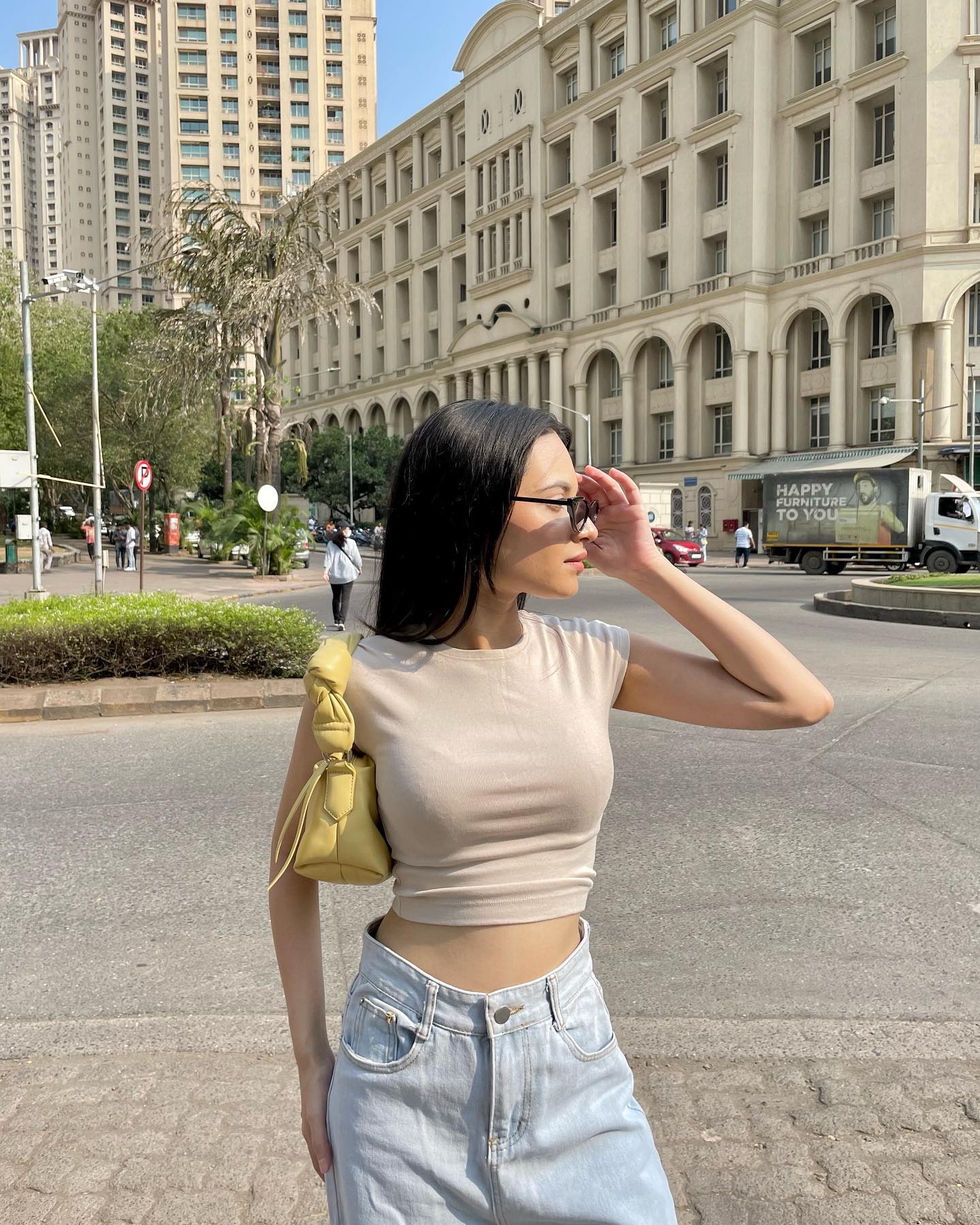 via @shrutitalekar
Popular Smart Casual Bags
Complete your look with a simple clutch. Choose models of neutral shades (beige, gray, etc.) without flashy details. Clutches with massive chains and locks or rhinestones leave for other images.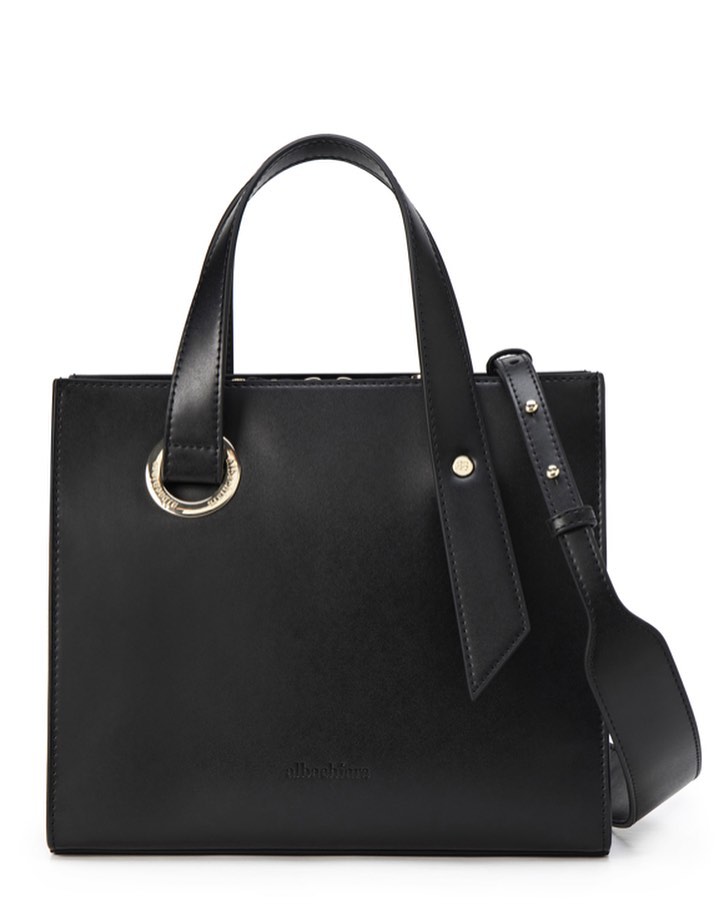 Body bags or trendy smart casual hang bags will be an alternative to tiny products.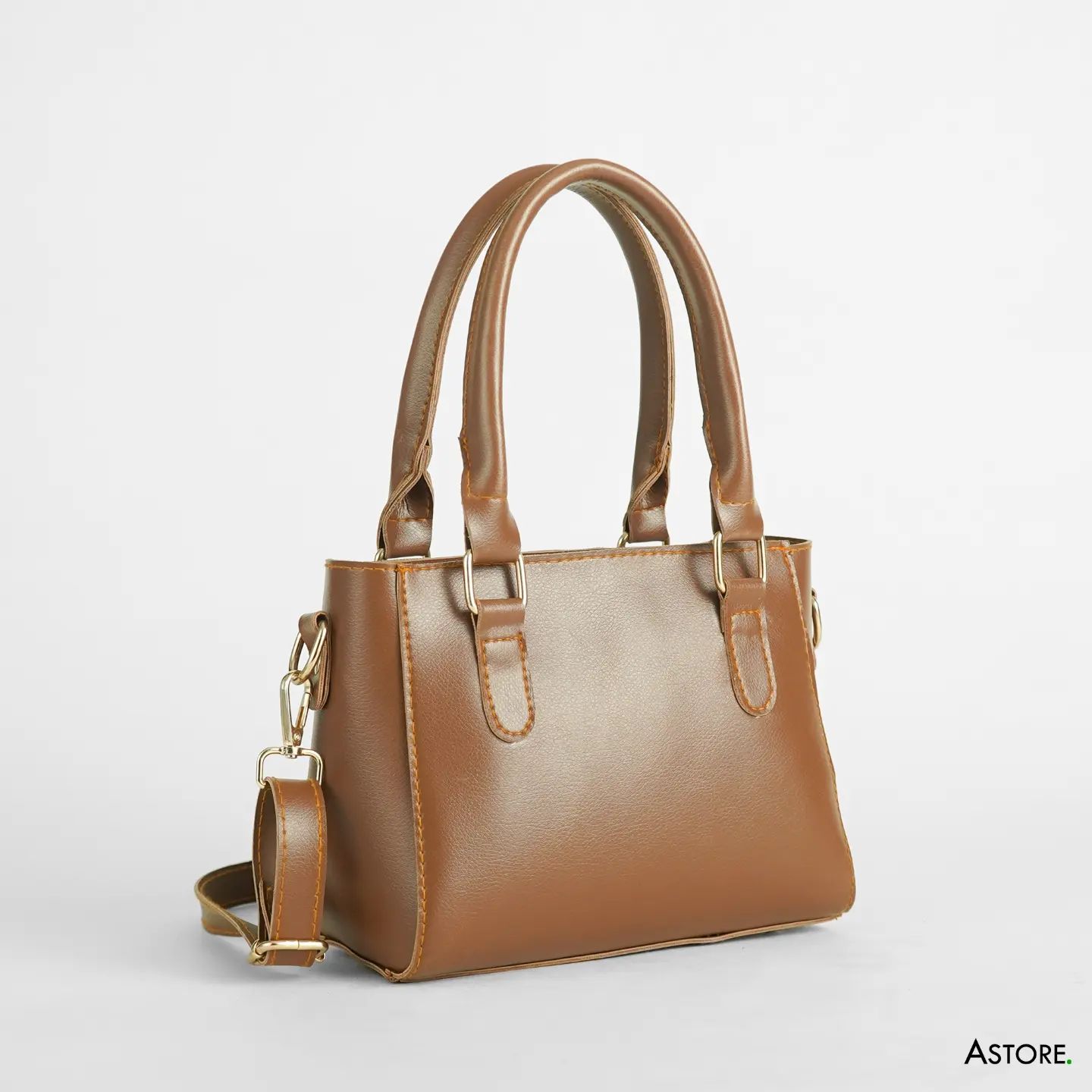 via @astore_pk
Smart Casual Footwear
The optimal solution is quality Chelsea boots, black or brown loafers, and various practical footwear for a smart casual dress code.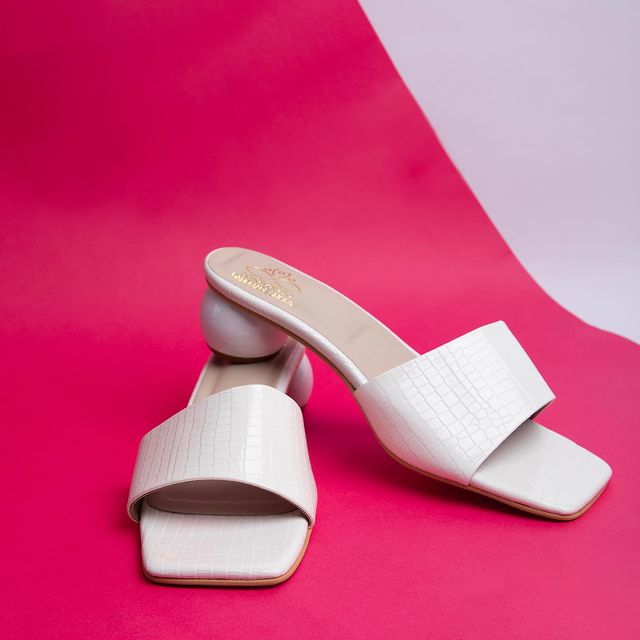 via @schonzapato
As for shoes with heels, choose medium-height, stable classy heels.
via @gerrymcguires
FAQ
What should you avoid in a smart casual dress code?
Taboos for this fashion trend are too tight or baggy clothes, revealing cuts, deep necklines, and worn jeans. Also, give up flashy colors, accessories, shiny patent shoes, and slippers.
What is the difference between casual and smart casual outfits?
Classic casual allows a certain extravagance and negligence. Smart casual is more elegant and conservative, with more restrictions. Such an outfit is equally appropriate in the bar and office.