Women's sandals have flip-flops, wedges, gladiators, platforms, and other excellent choices. Summer is ideal for pool parties, vacations, casual meets, beach days, etc. Are you planning to shop for summer sandals for women? Read on.
Women's sandals have flip-flops, wedges, gladiators, platforms, and other excellent choices. Summer is ideal for pool parties, vacations, casual meets, beach days, etc. Are you planning to shop for summer sandals for women? Read on.
Platform Sandals: The Boho Look For Summer
Platforms are a great choice as sandals for women because they have no heels. Wear chunky retro or wedge sandals that look incredibly chic and cool for the warm weather. The sandals' feminine look makes them the best pair for the summer.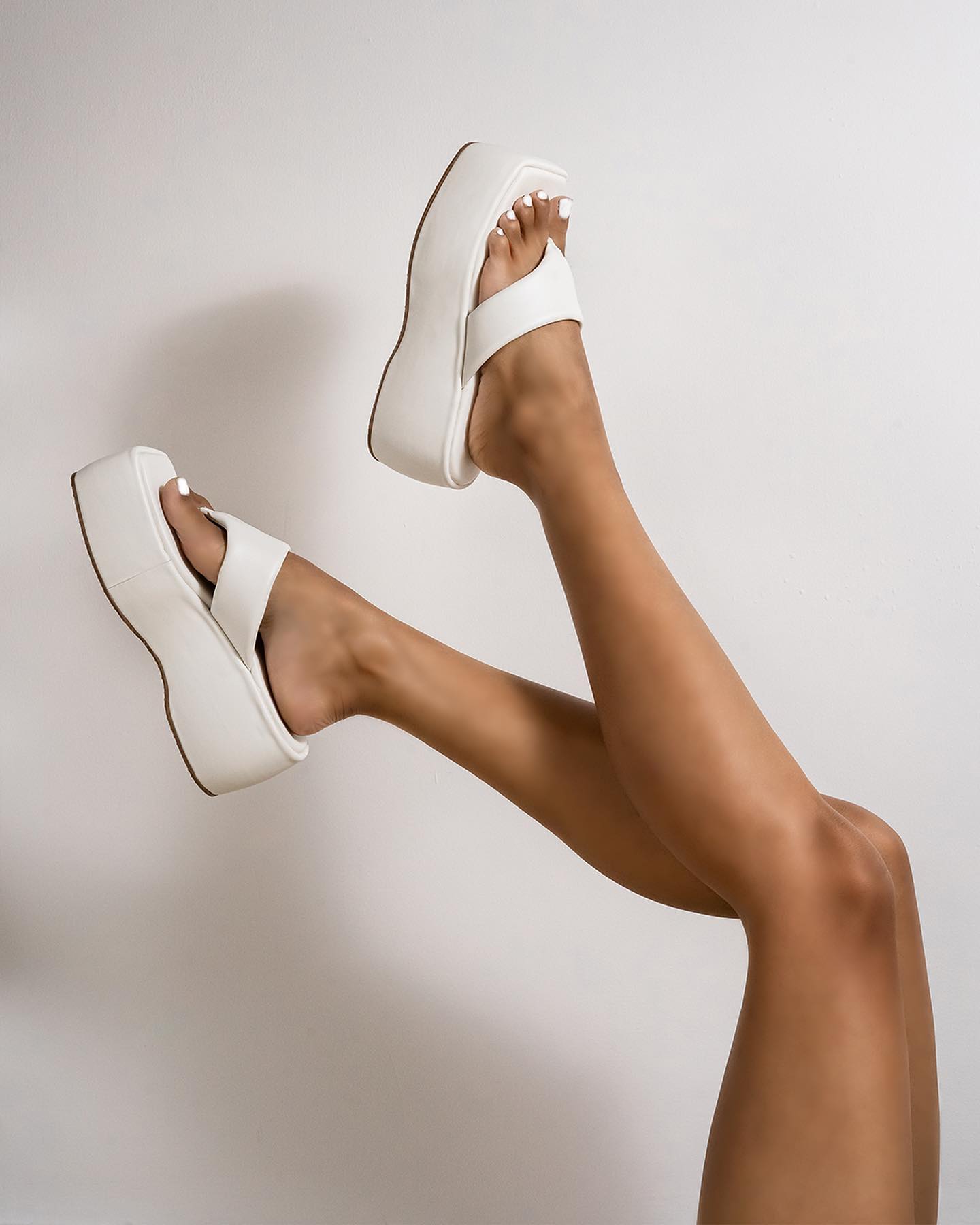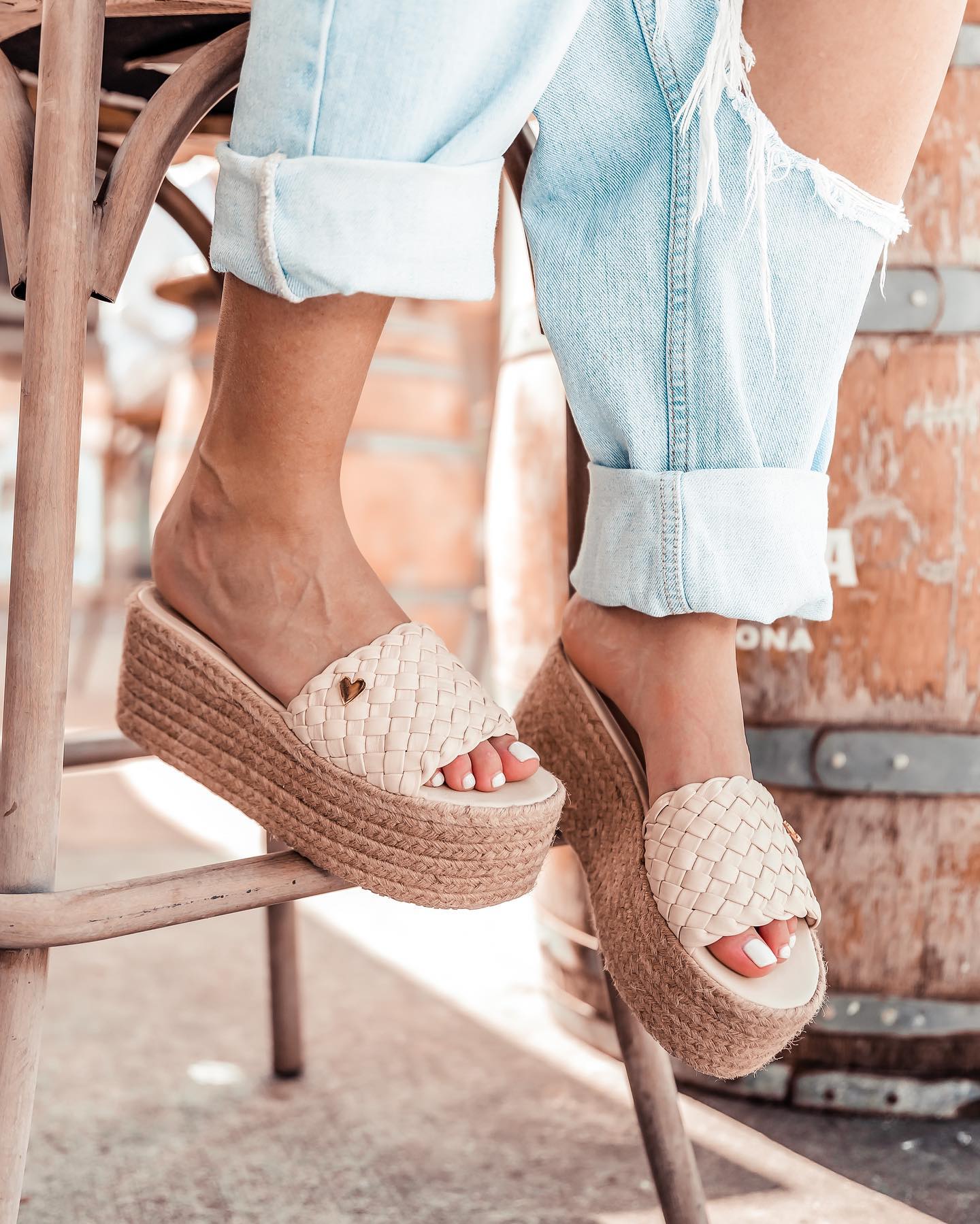 via @natalymendez
White Sandals or Black Sandals: Pair With Any Outfit
Black and white sandals for women are the safest choices, matching outfits of all types and colors. Whether flip flops, high heels, wedge, or block heels, white and black sandals are the staple footwear in your wardrobe. The attractive proposition is that there are a range of styles for women.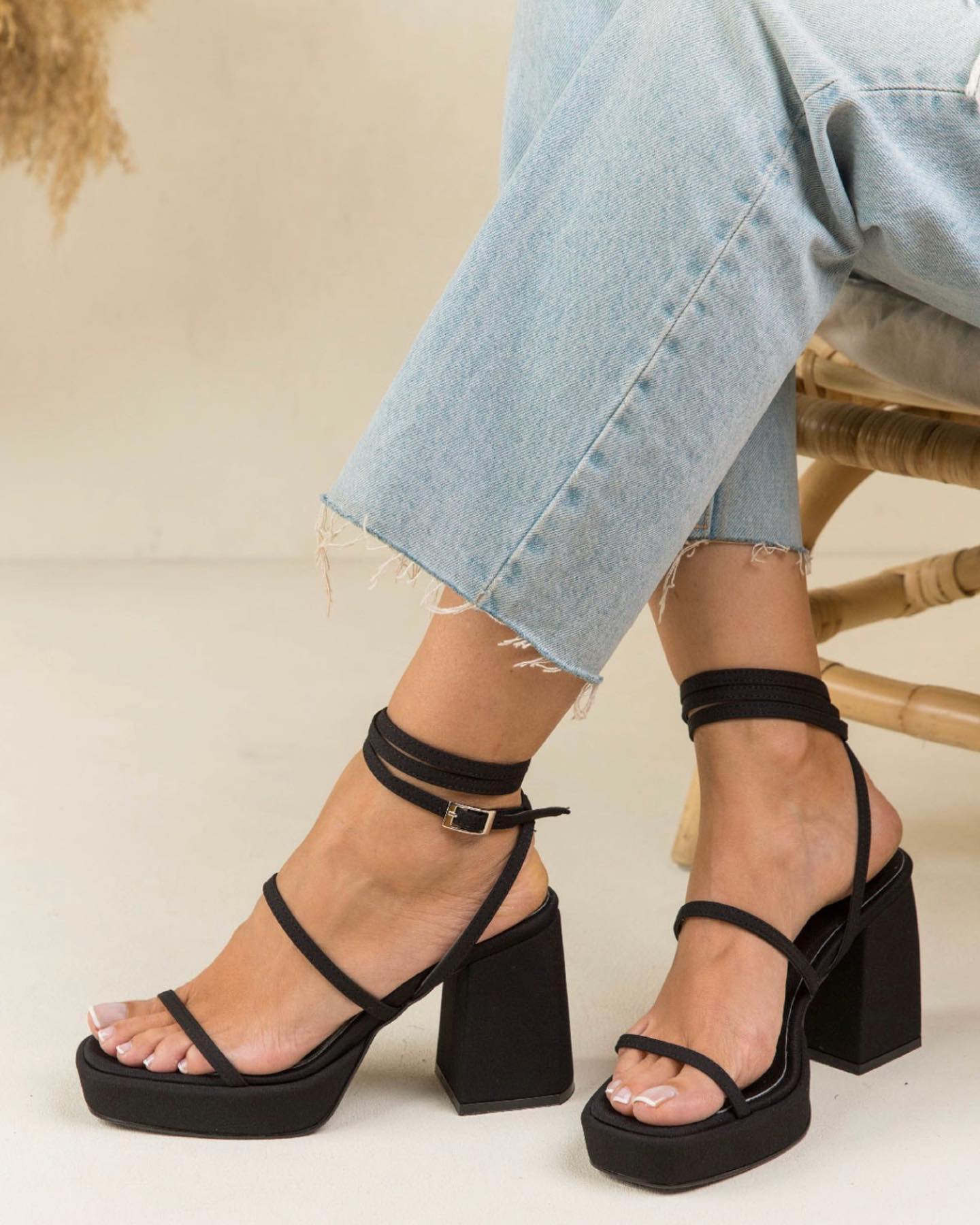 via @sasshoess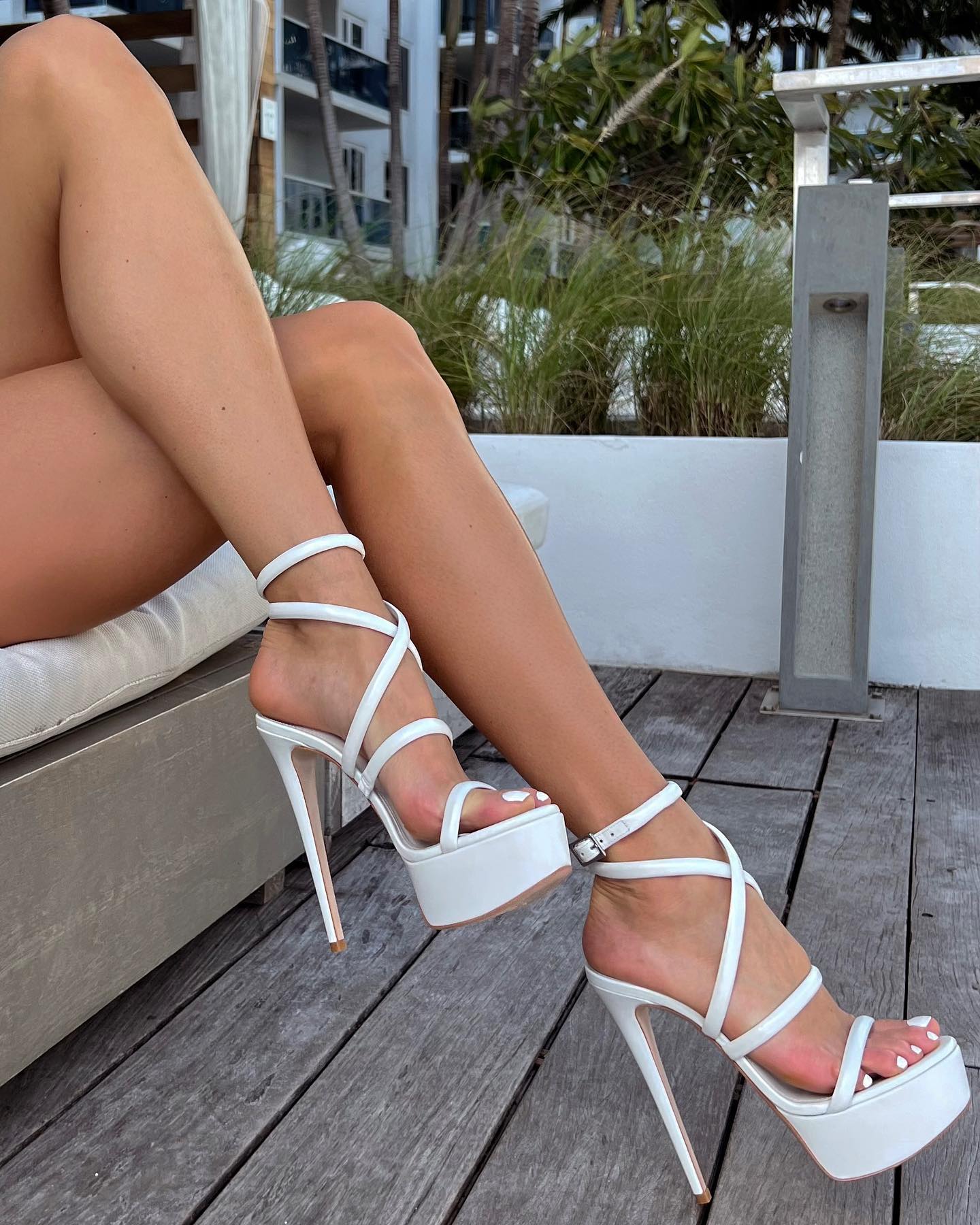 via @ruthie_davis
Wedge Sandals for Women: High On Comfort
If comfortability is the determining factor, then wedge sandals for women feature high. The slight lift makes them the darling choice. These comfy shoes for women come in low wedges and with noticeable height. The slip-on wedges make for ideal summer sandals.
via @tomseurope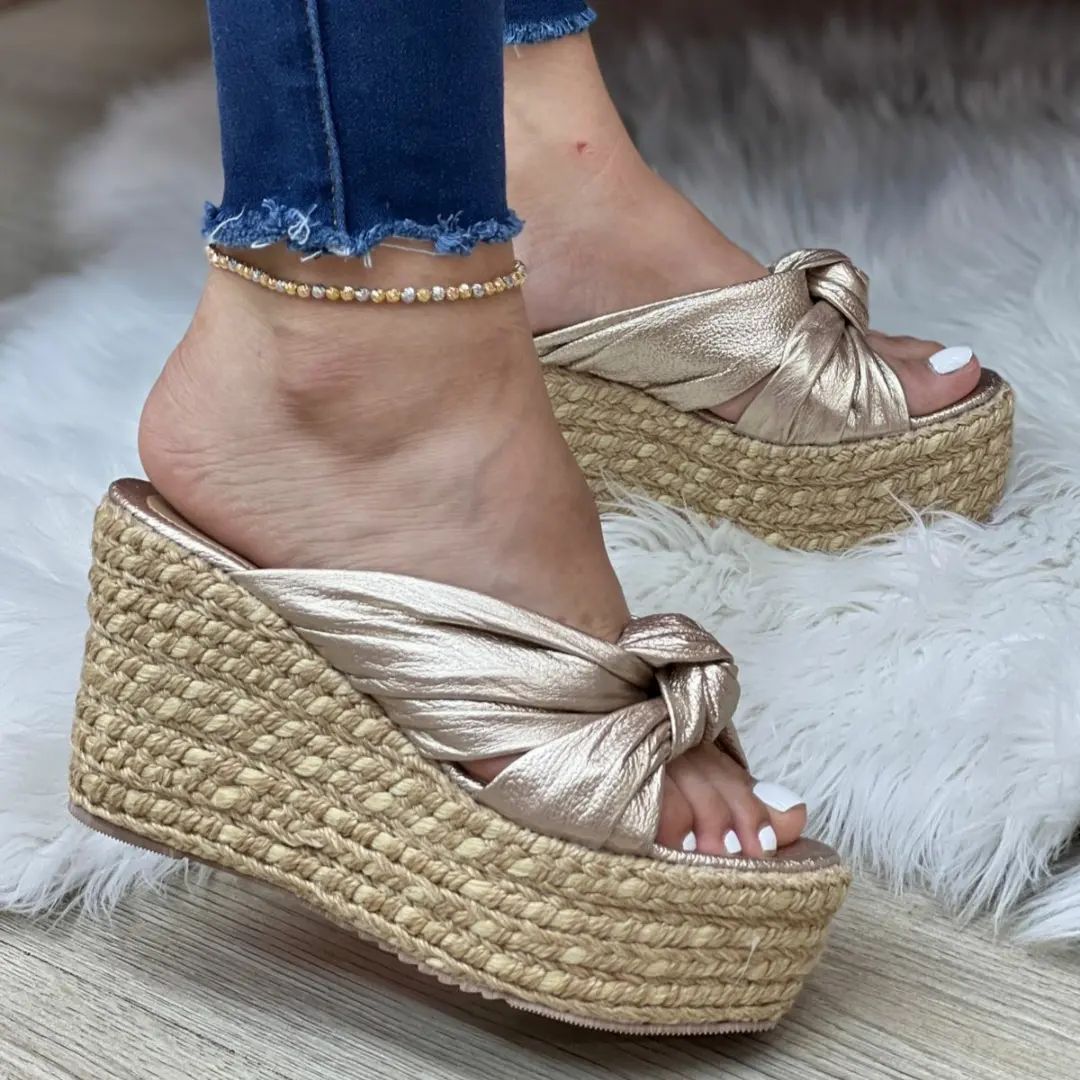 Gold Sandals: Rock Your Style Throughout The Day
Another choice of comfortable sandals for women is golden sandals that look stylish with casual wear.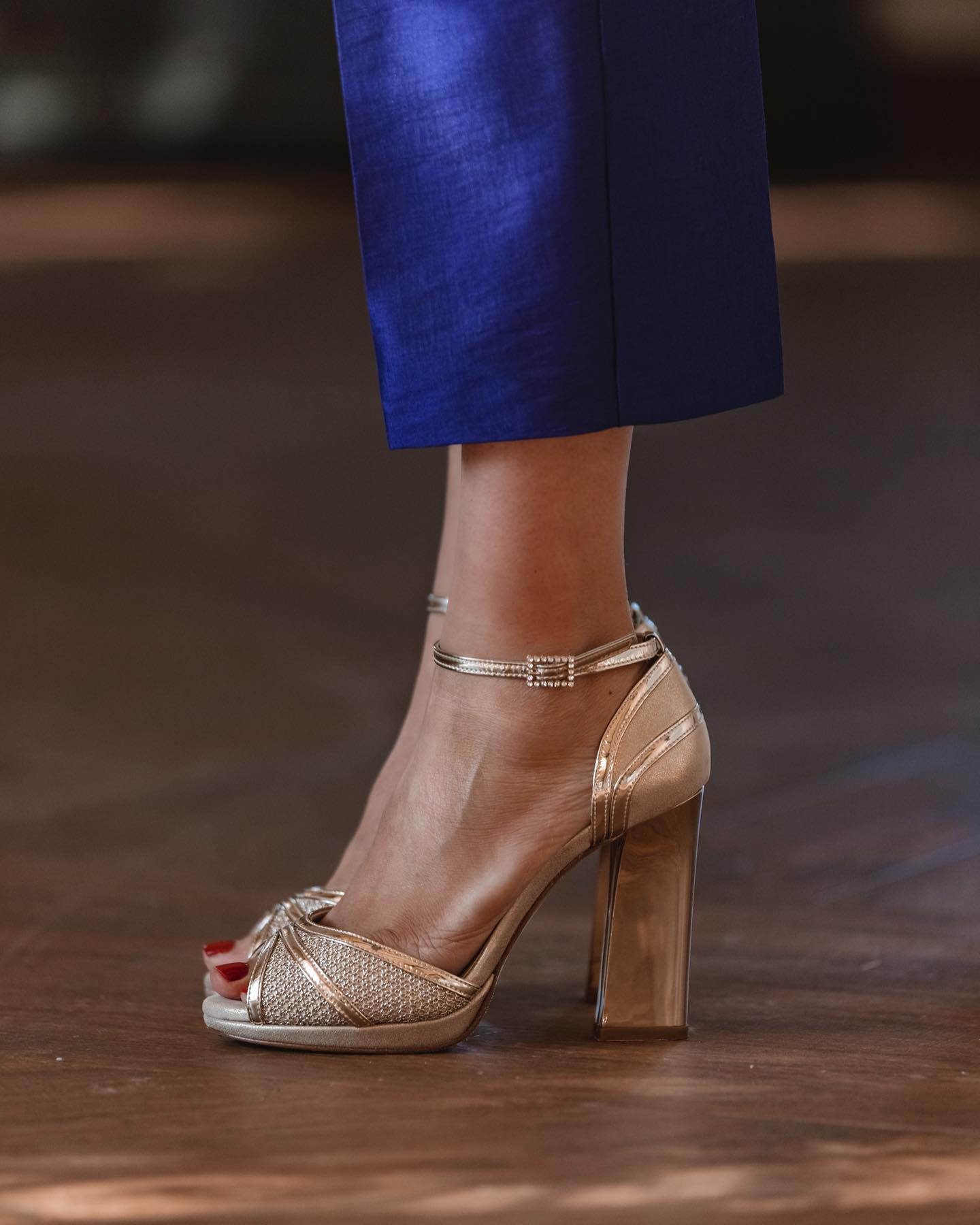 via @justeneshoes
Yellow sandals for this season can be worn all day with your miniskirts or jeans. This pair of summer sandals nudge your style quotient, giving you the confidence to sail through the day.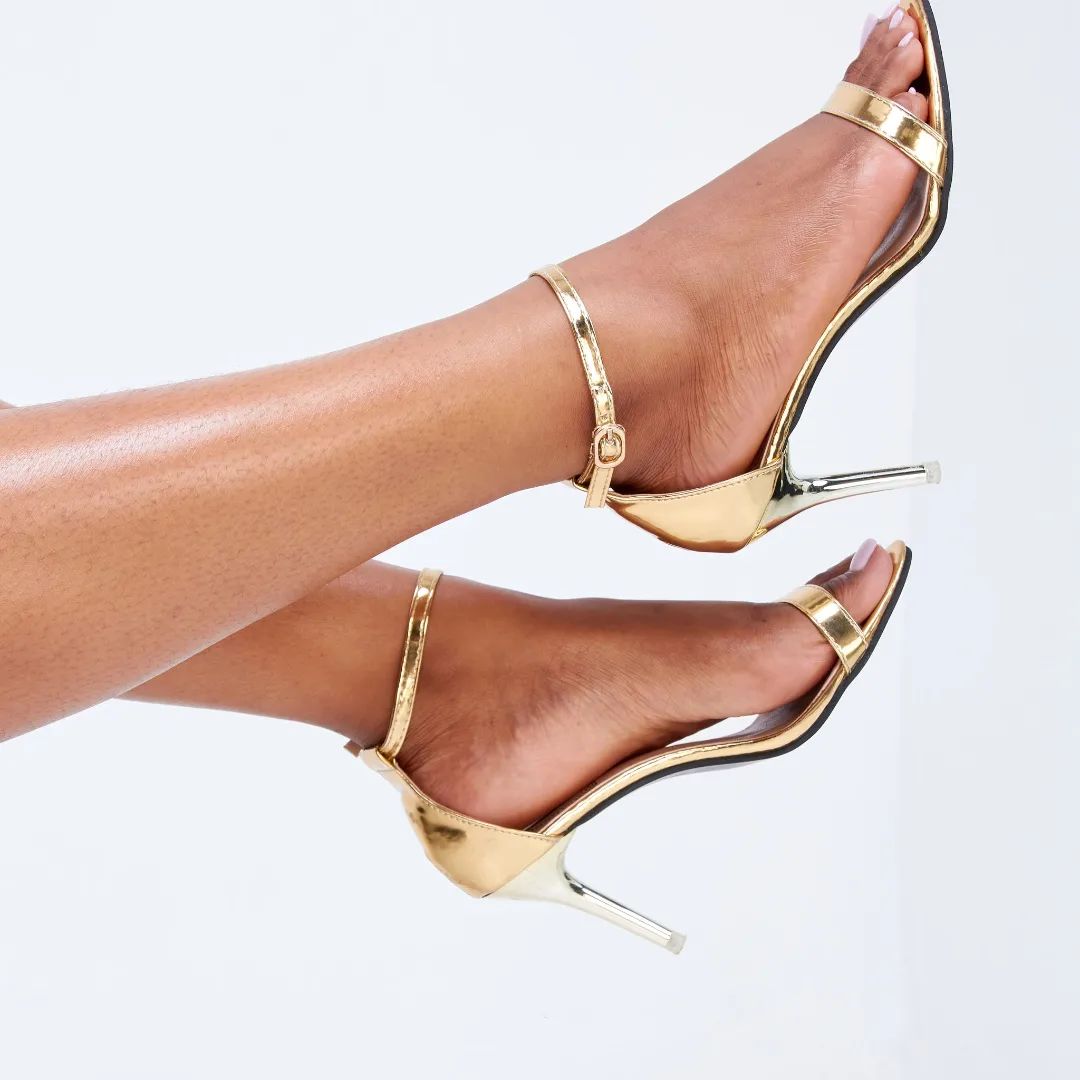 via @fashionfrenzyke.valleyarcade
Crocs Sandals: Lightweight, Cushioned & Comfortable
Patented Crocs are designed and manufactured using a specially-created proprietary material called Croslite. Consequently, these stylish sandals for ladies are highly comfortable. What makes these pair of wide sandals different from other sandals is the ultra-soft feeling when wearing these. These are also slip-resistant.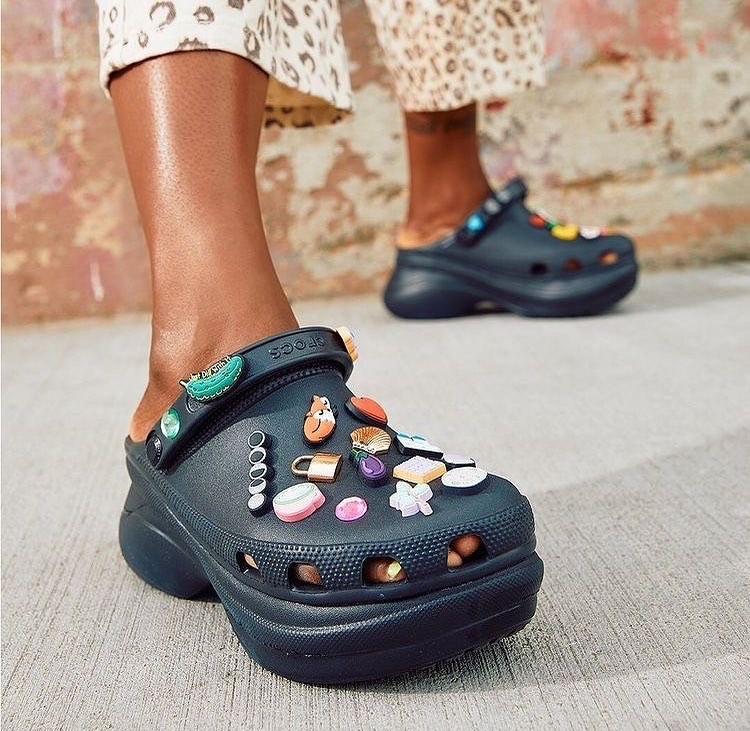 via @birkomania
via @socksbyhidden
Orthopedic Sandals For a Pair of Happy Feet
Orthopaedic sandals are the best resource if you suffer from heel pain or have stability issues. These are flip flops with arch support because they are contoured to your foot's shape.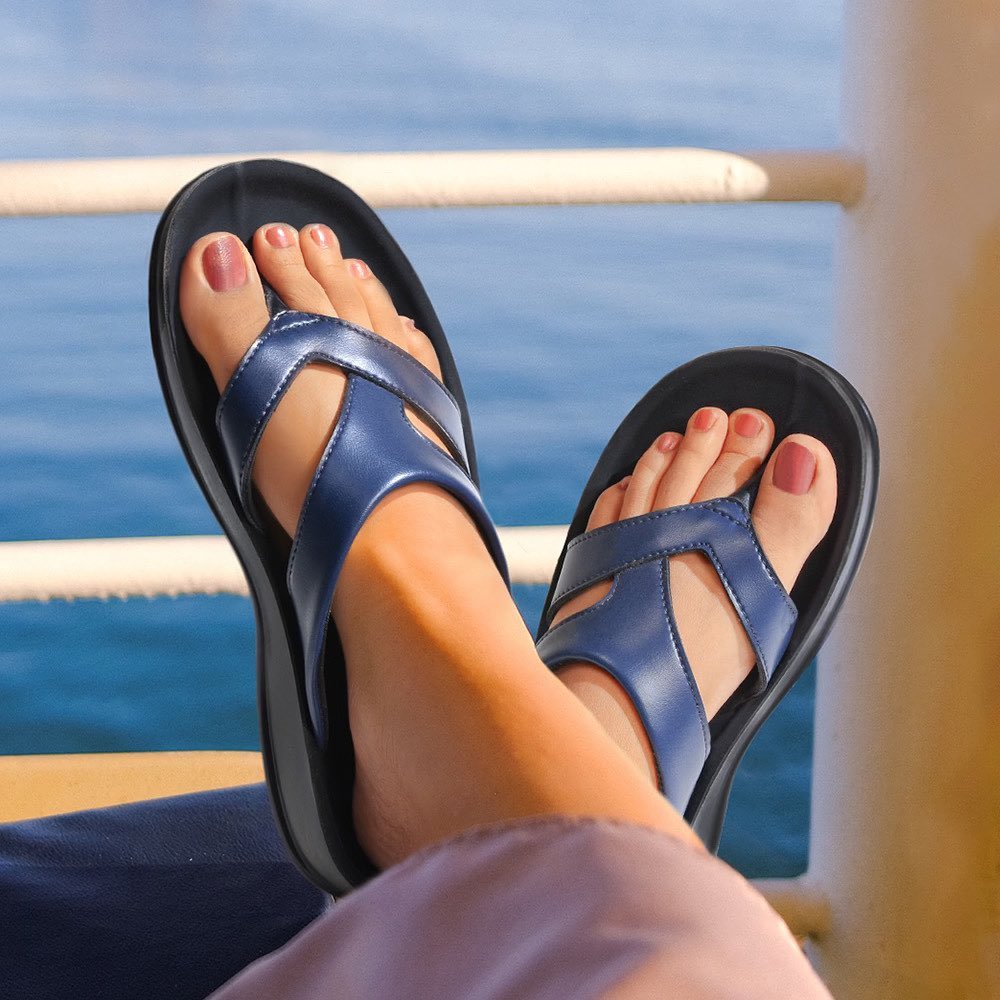 via @aerothtic
These summer sandals provide a superior grip with better blood flow to the pressure points. These are perfect for recuperation and revitalisation of the feet.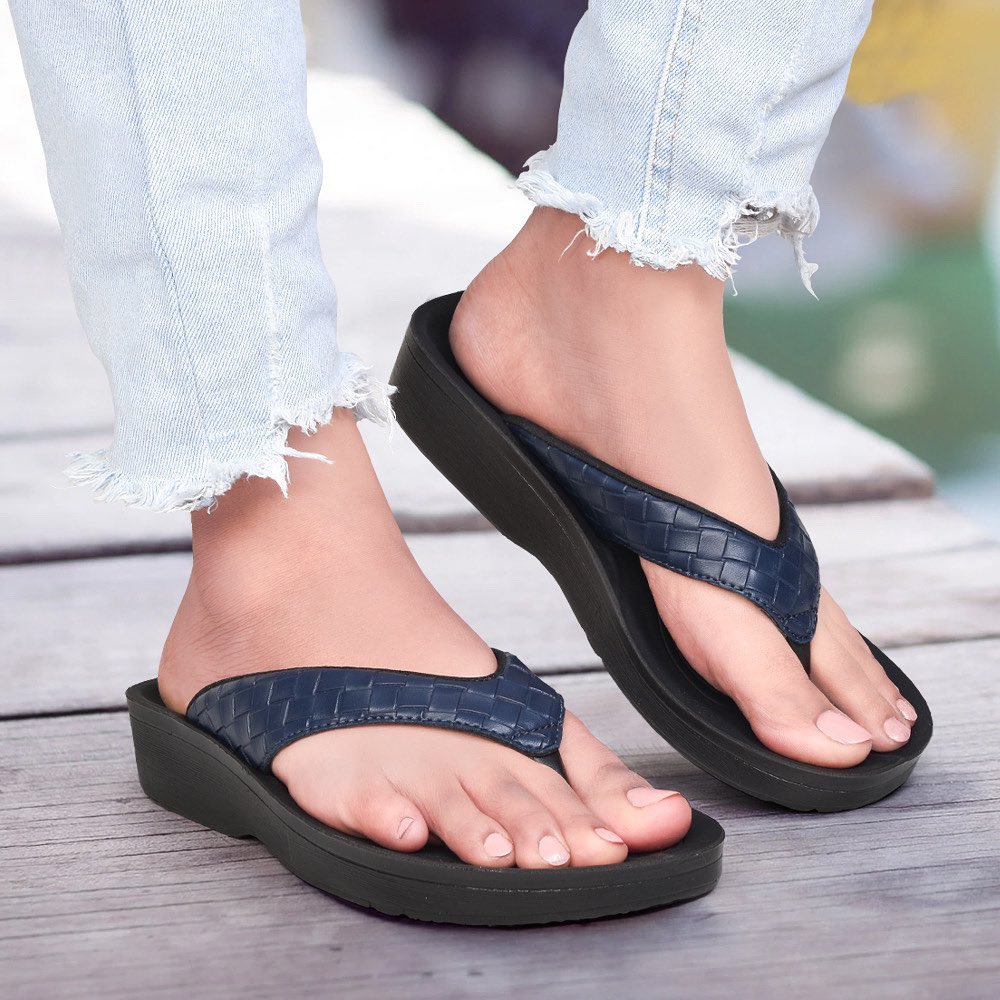 via @aerothtic
Walking Sandals for Women: Comfy All-Day Wear
With walking sandals, your toes can breathe on the beach or while riding your car. The best women's walking sandals are ones that you can wear effortlessly in summer – open-toed and supporting your feet all day long. In addition, there are comfy hiking sandals, flip-flops for the beach, and stylish sandals that help make a fashion statement.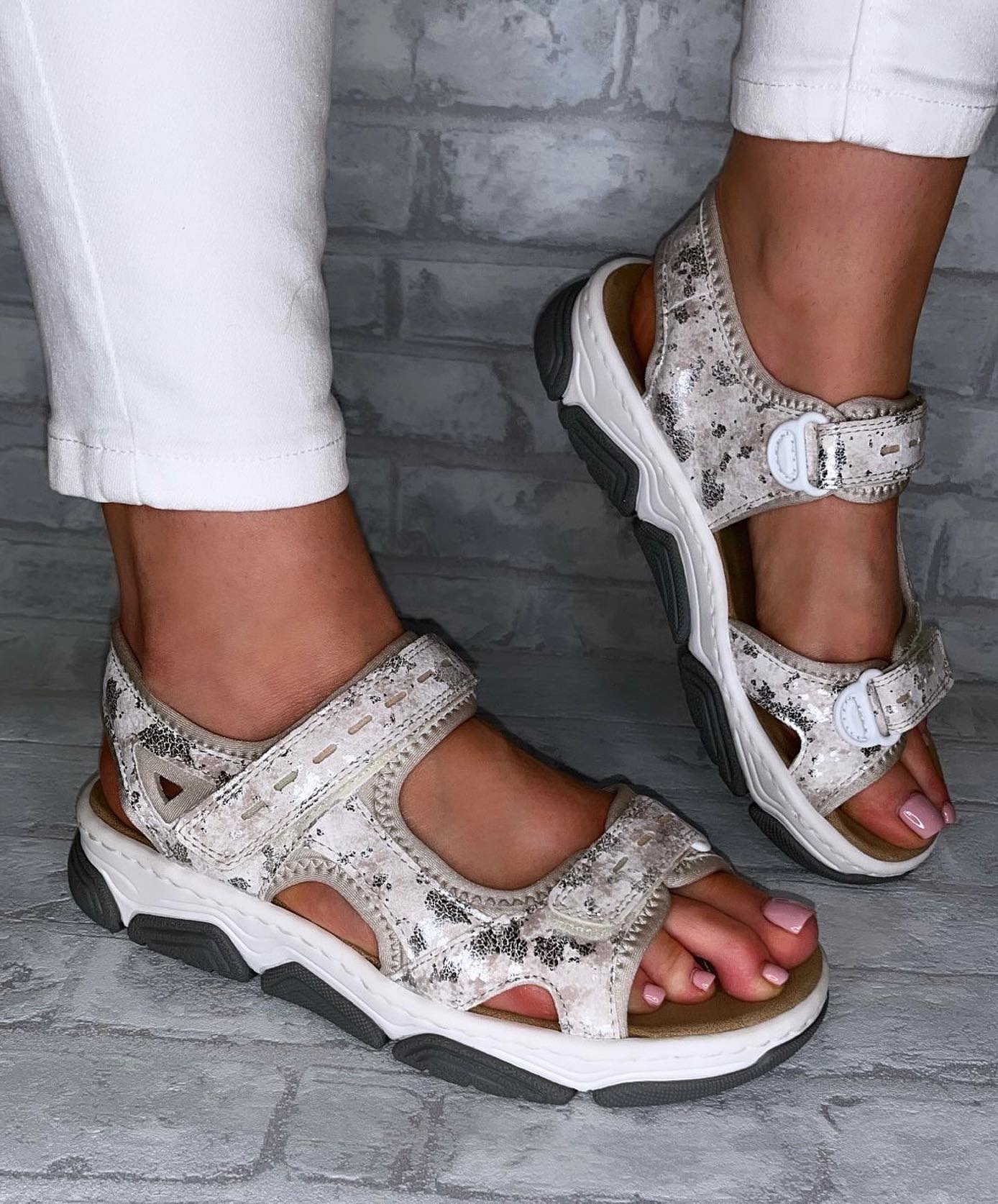 via @scarpa_omagh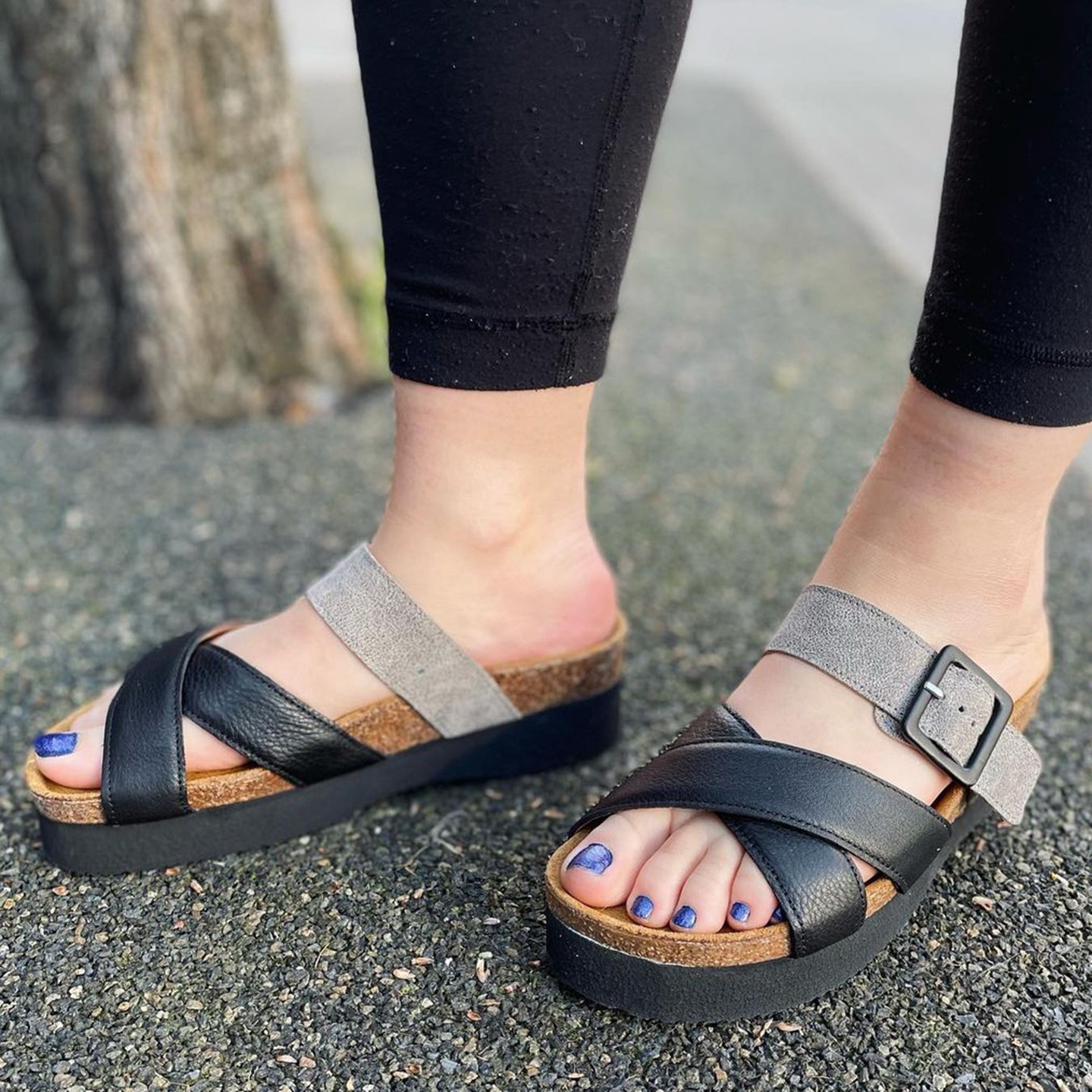 Gladiator Sandals: Modern Version Of An Antique Style
Open-toed sandals with a typical T-bar design, gladiator sandals have several parallel-running straps. These wide-fit sandals have a design that resembles the footwear worn by Roman warriors called gladiators.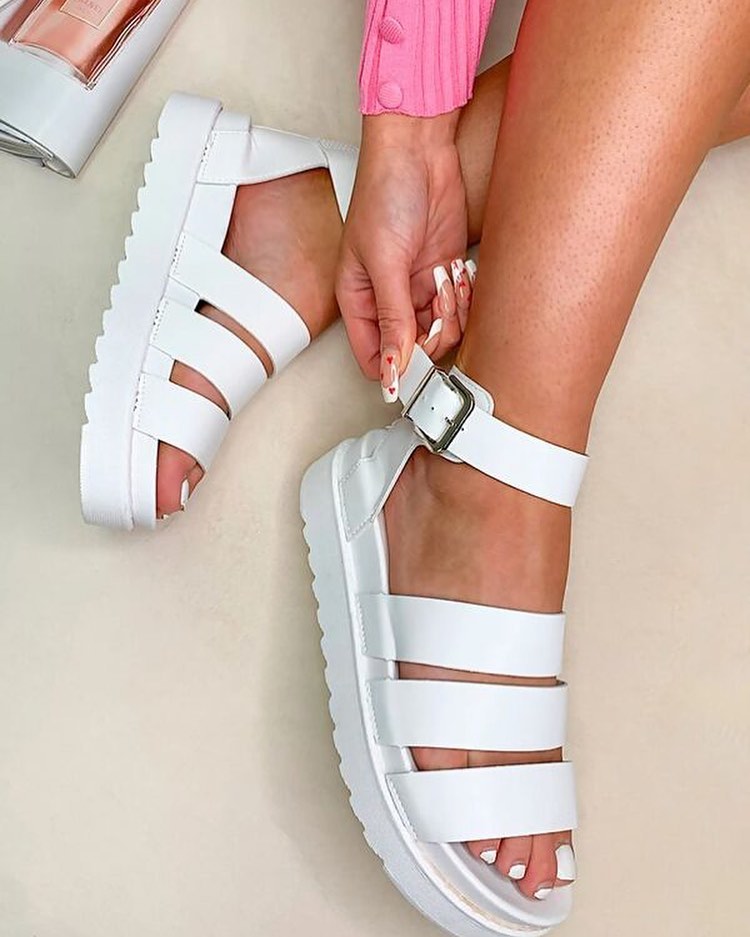 These stylish sandals are worn today primarily by women. However, there are casual options and designer ones to pick from.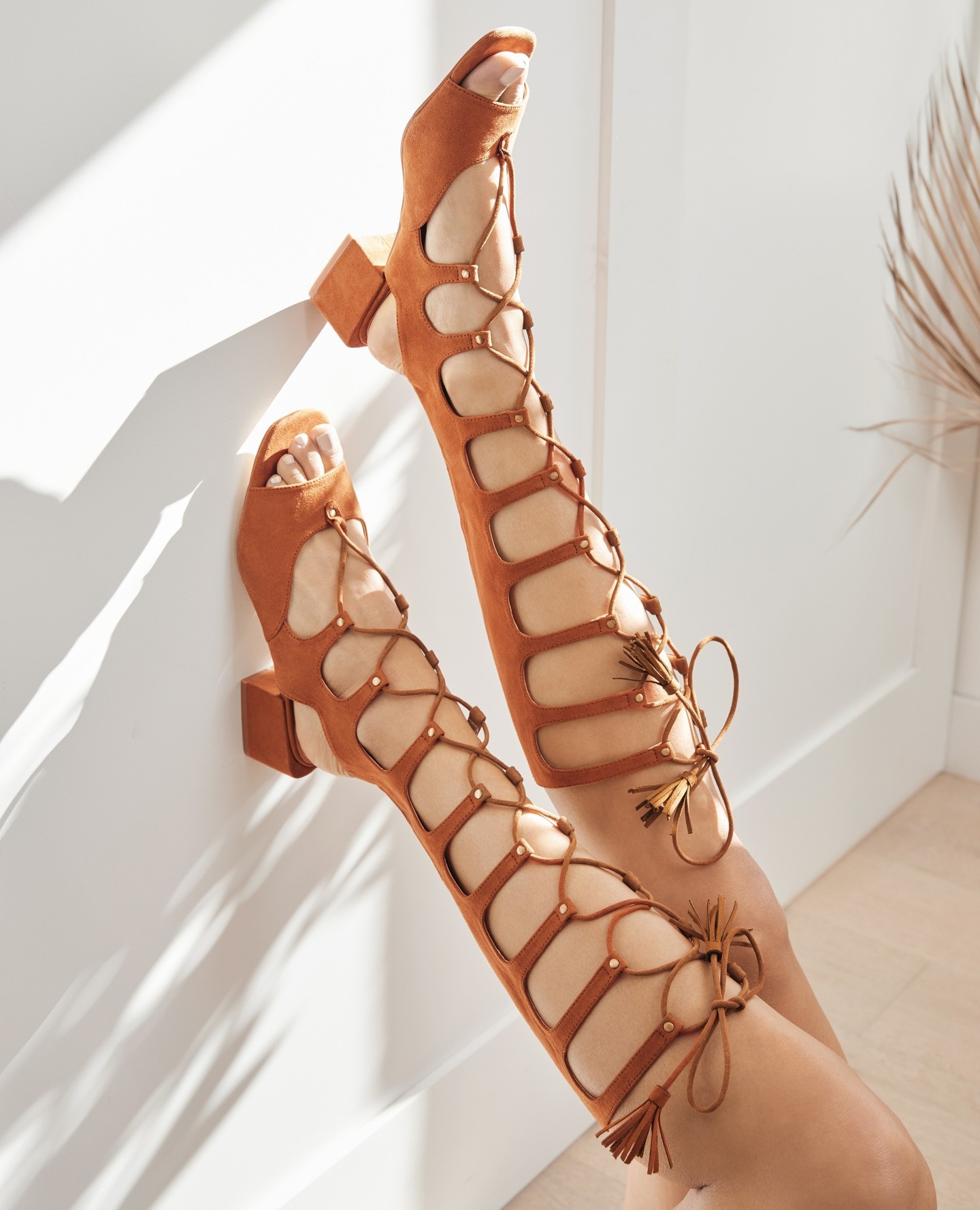 via @justfabonline
Flat Sandals for Ladies: Bid Goodbye to Heel Pain
No blingy heels that cause endless pain in your lovely feet. Stylish and flat sandals for everyday wear are ideal, especially with the multifaceted choices available in the market.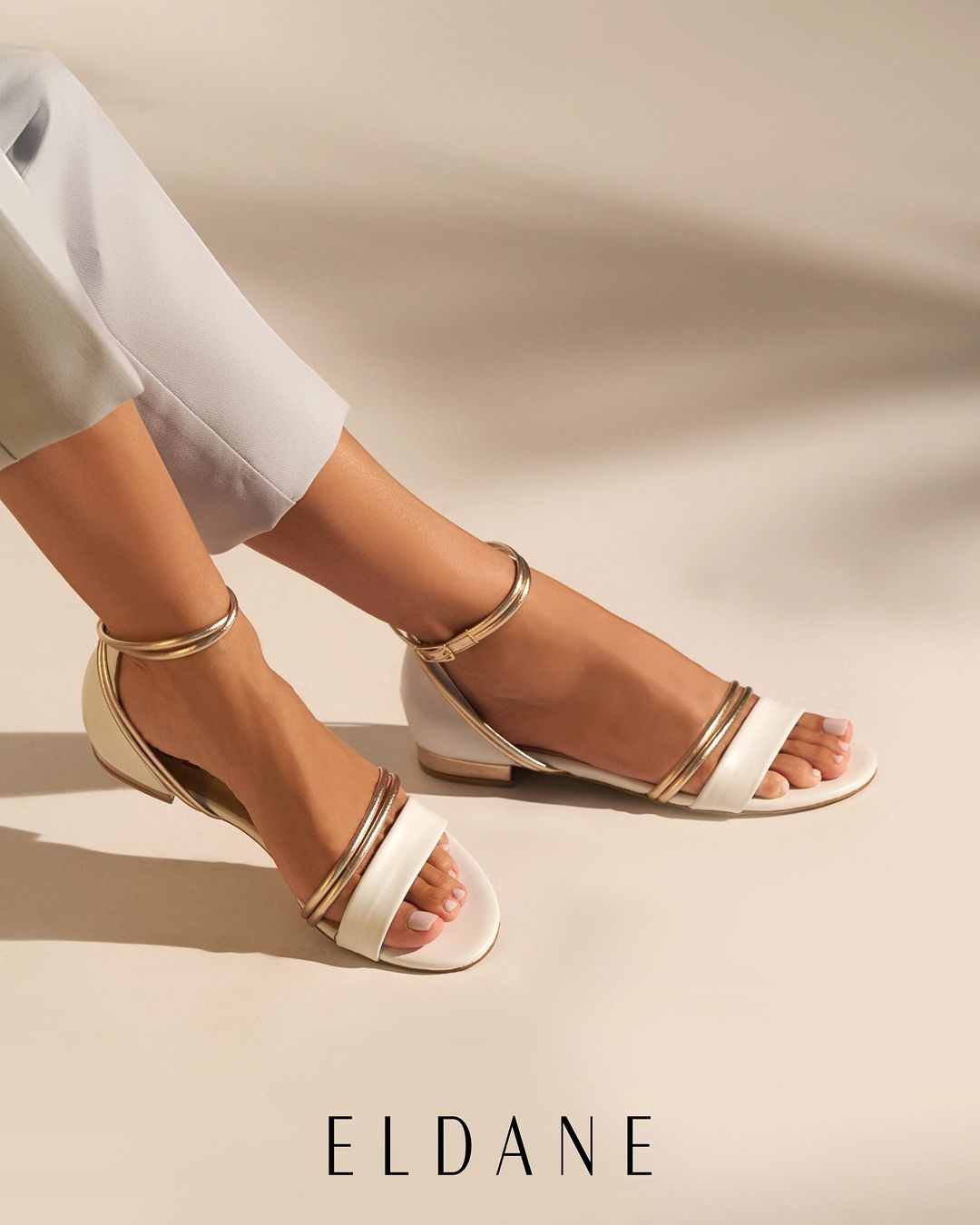 via @eldaneofficial
This pair is a must-have in your closet, helping you run daily errands or look impressive on a casual date. So bring home the flat leather summer shoes this season!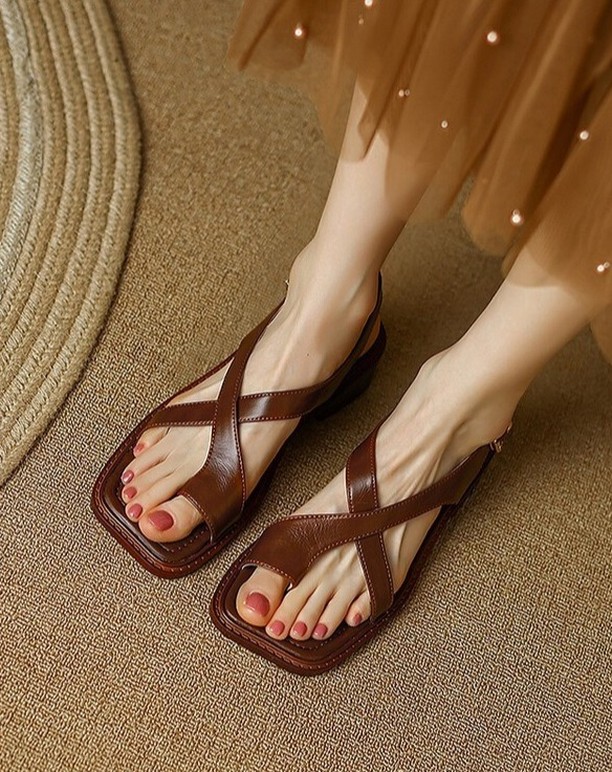 via @obionoshoes
Vionic Summer Shoes: Extensively Researched Footwear
Vionic sandals are popular podiatrist-developed footwear that is made using elevated orthotic technology. As a result, the brand is disrupting the way women's footwear is perceived.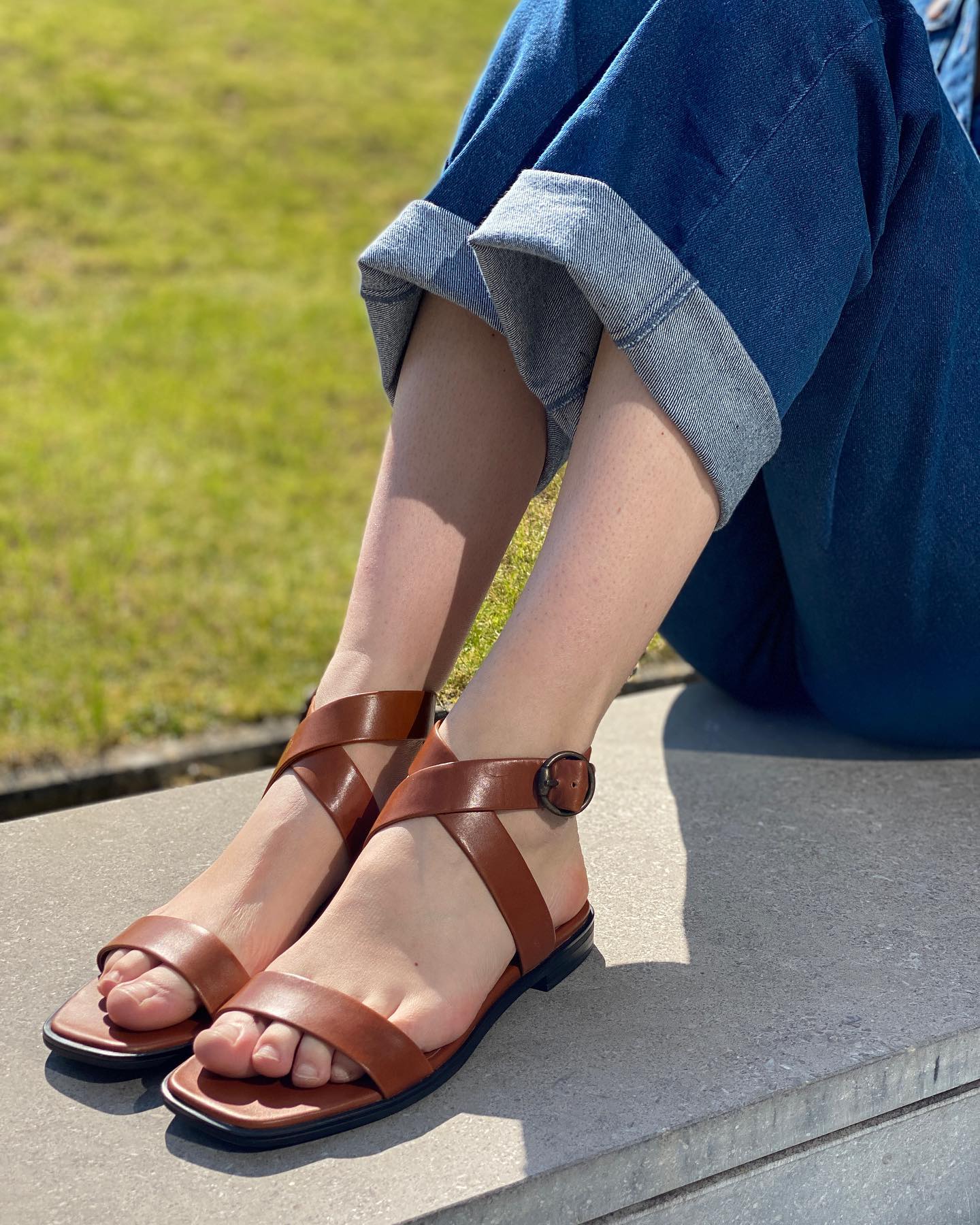 via @corpedi.be
The black or white sandals for women from Vionic are an excellent choice for correcting abnormal foot positioning and pronation. With extra support, you look your stylish best with minimal foot pain.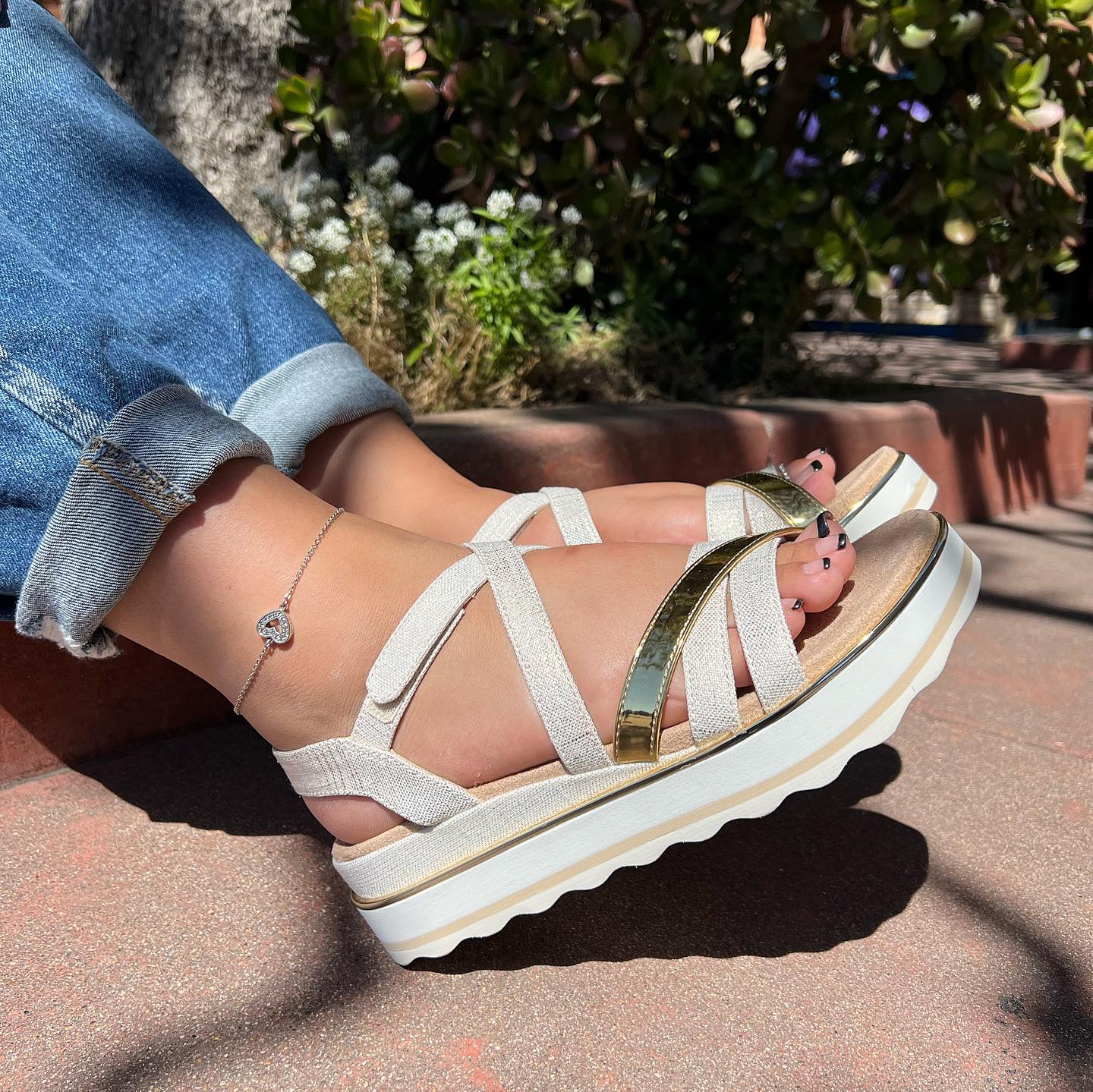 via @joypersshoes
Closed-Toe Sandals: For A Cooler Effect With Summer Ensembles
Covered-up, these sandals are the perfect choice as summer shoes. A cutout loafer, or a caged leather sandal for women, these pair help hide a bad day of a pedicure.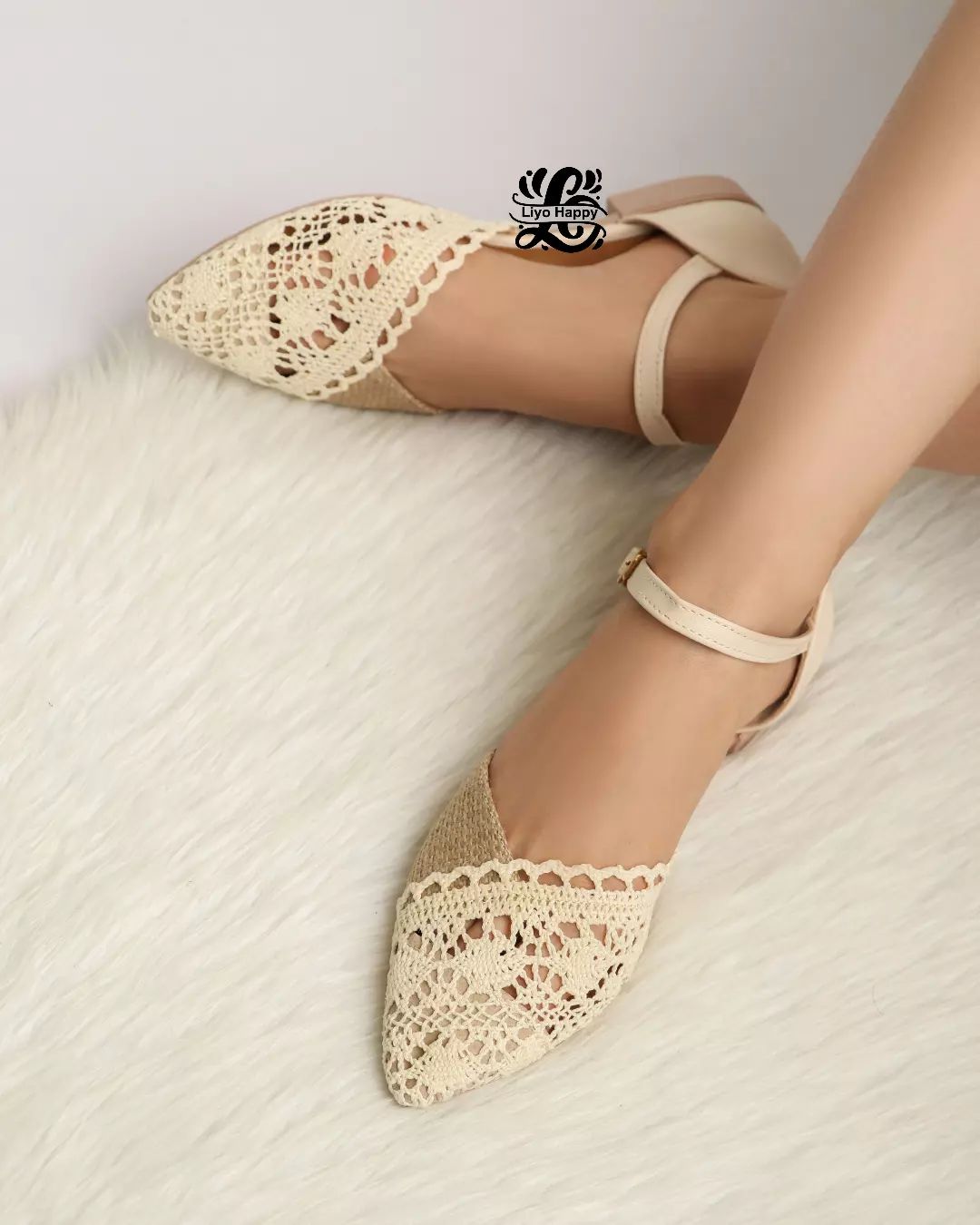 via @liyohappy
Classic black shoes, be it in leather, canvas, or crochet, help keep your toes covered and, therefore, is an excellent choice with a traditional formal dress code.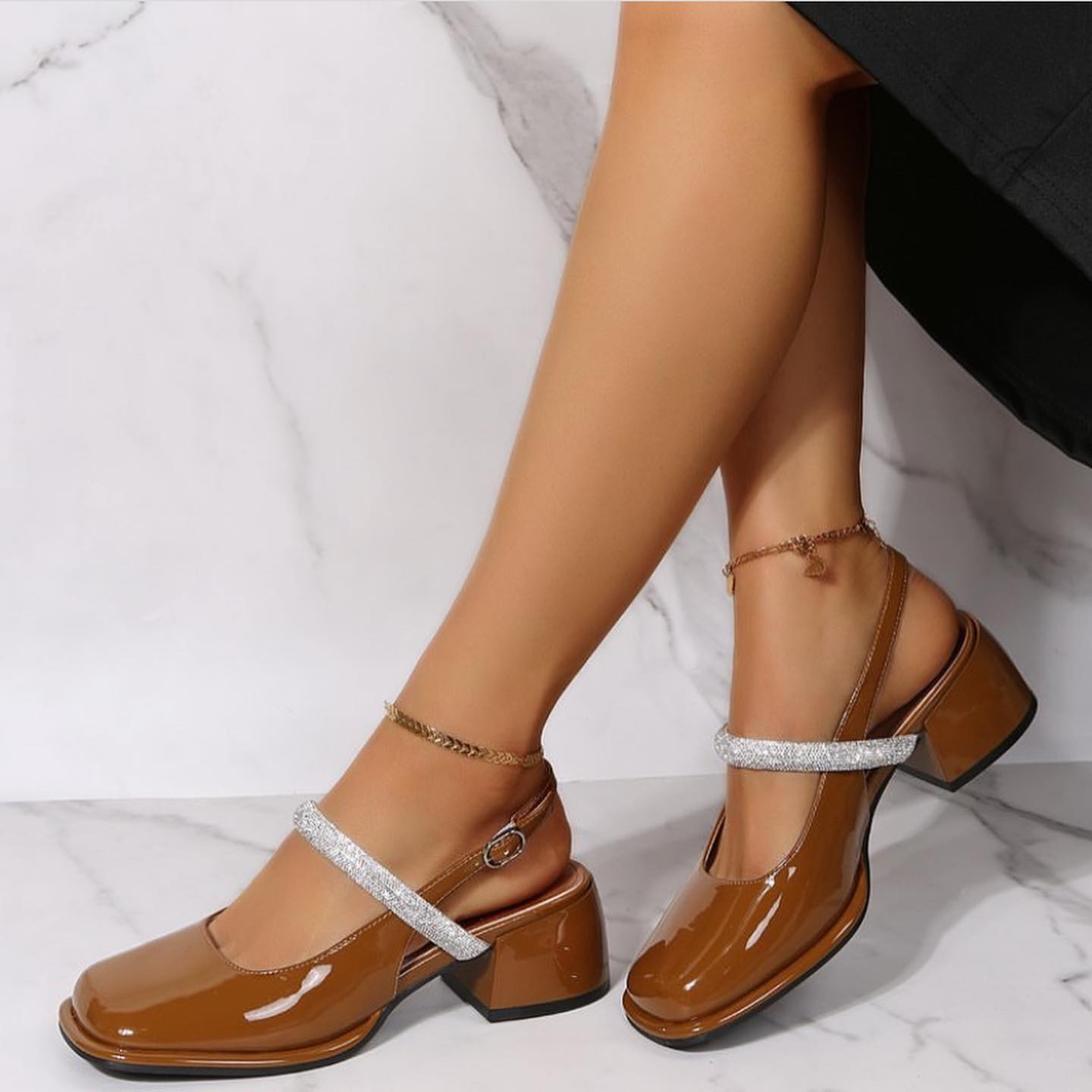 Dress Sandals for Ladies: Bear The Heat In Style
Complementing your glamorous outfits sophisticatedly, dress sandals are shoes for special occasions during summer. High-heel slides are perfect silhouettes for casual fits, while high-heeled formal brown sandals for women look great with your stylish dresses. With shiny metallic, the quotient goes several notches higher!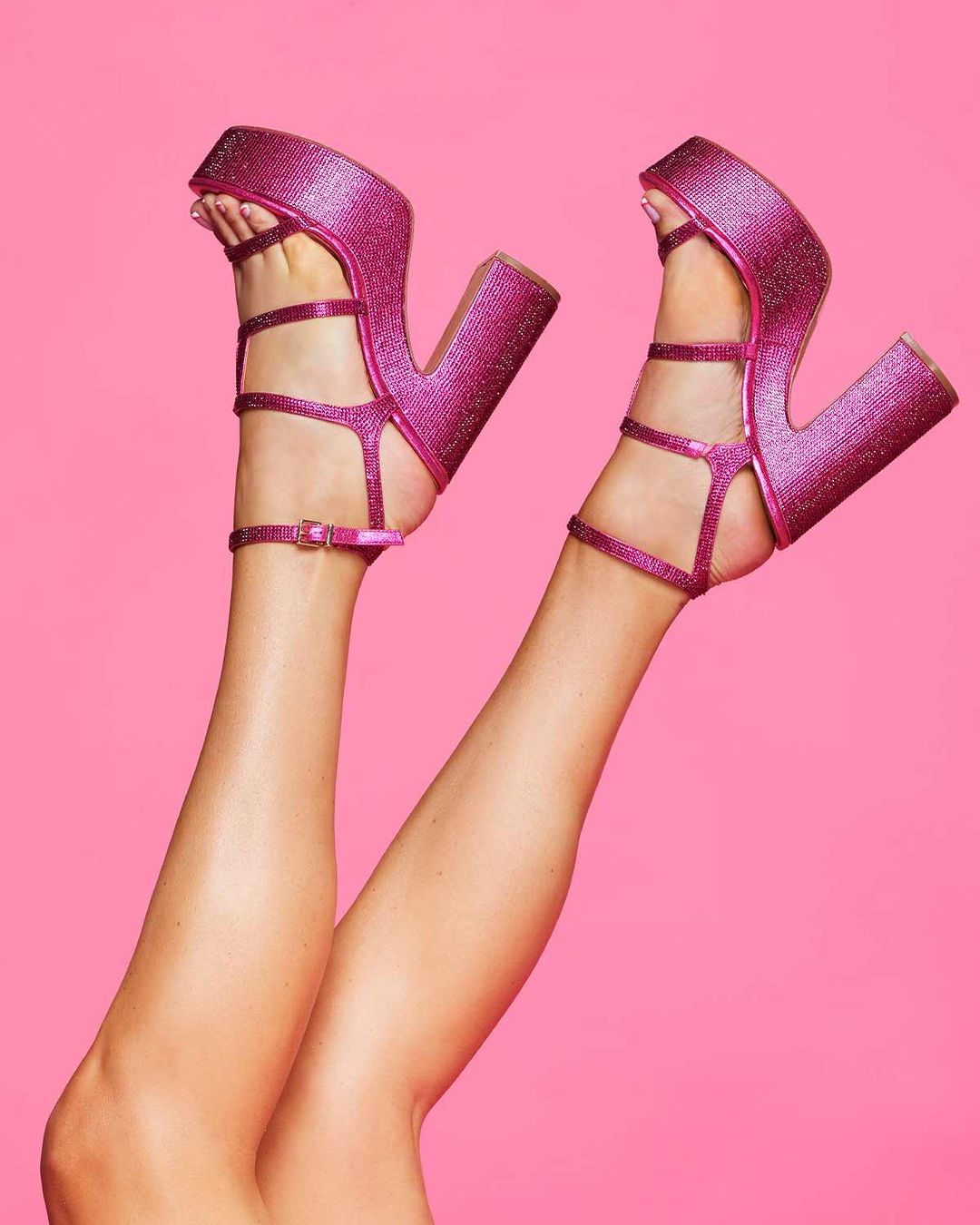 via @luxemodashoes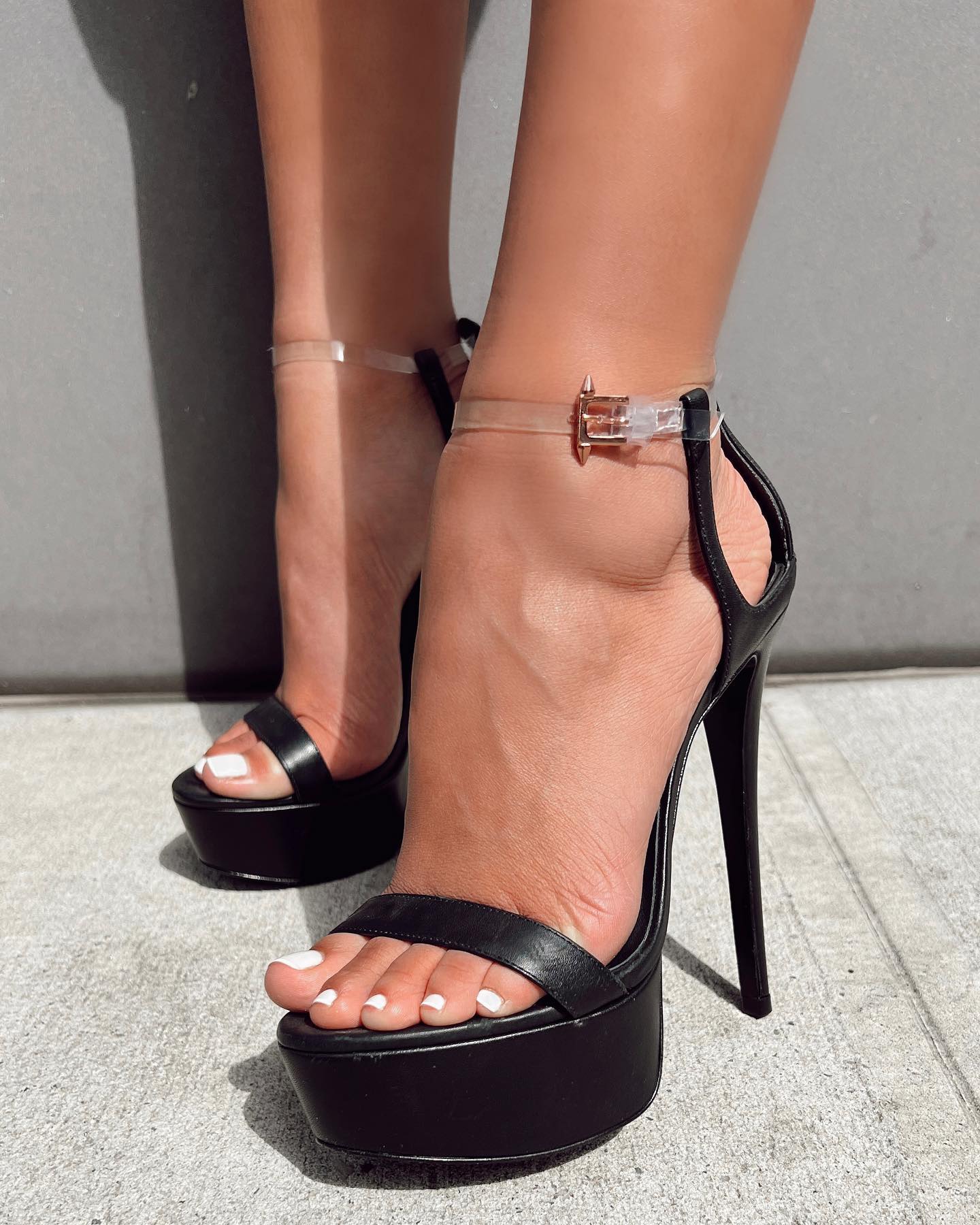 via @ruthie_davis
Wide Summer Shoes: Don't Shop At a Men's Shoestore
Have wide or double wide feet? You can pick from a score of wide sandals for women of all ages, available at most shoe stores from different brands.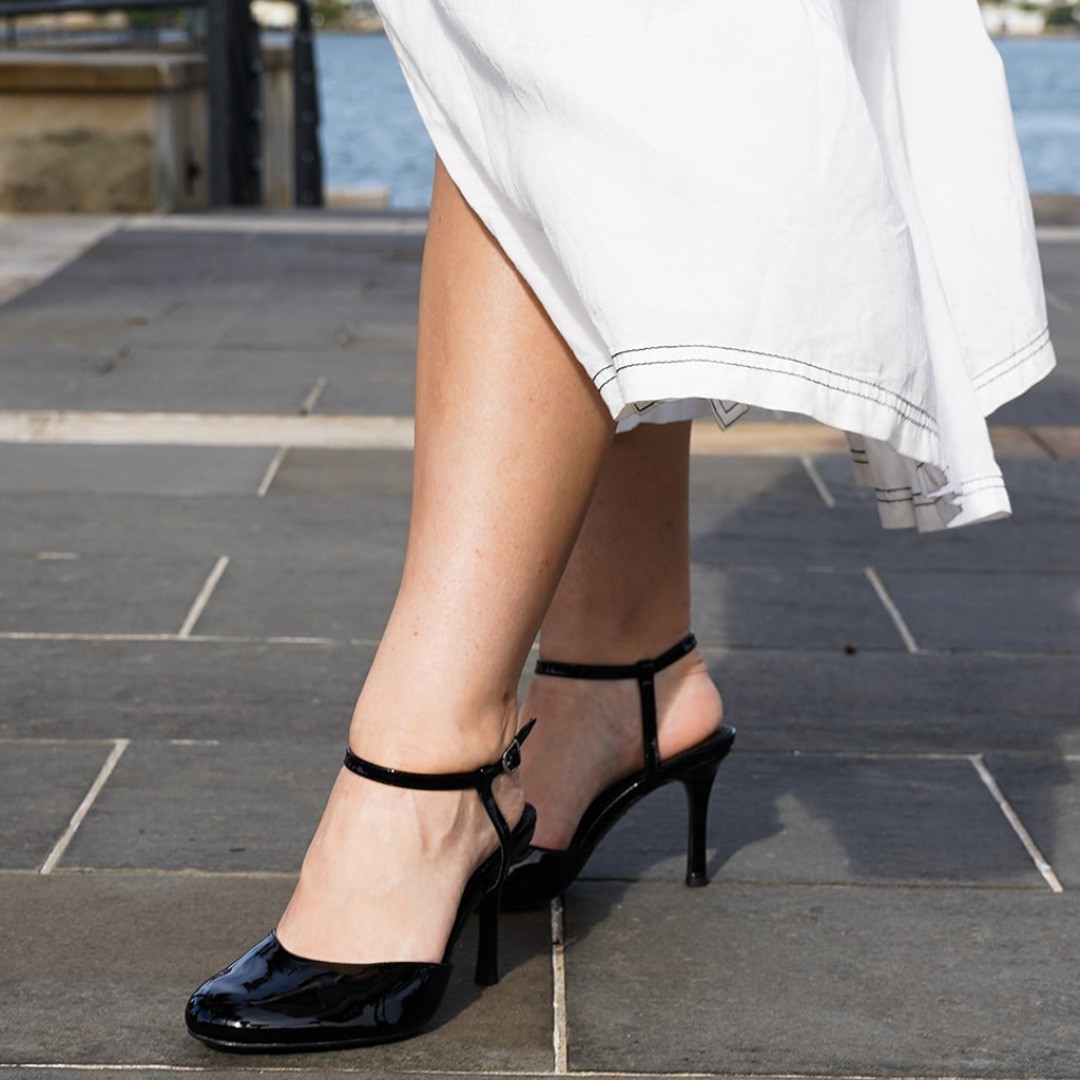 Josef Seibel sandals and Rockport Cobb Hill are good brands for women with wide feet. Also, consider Slip-on sandals, low-heel ones, and wedge sandals as the ideal leather summer footwear.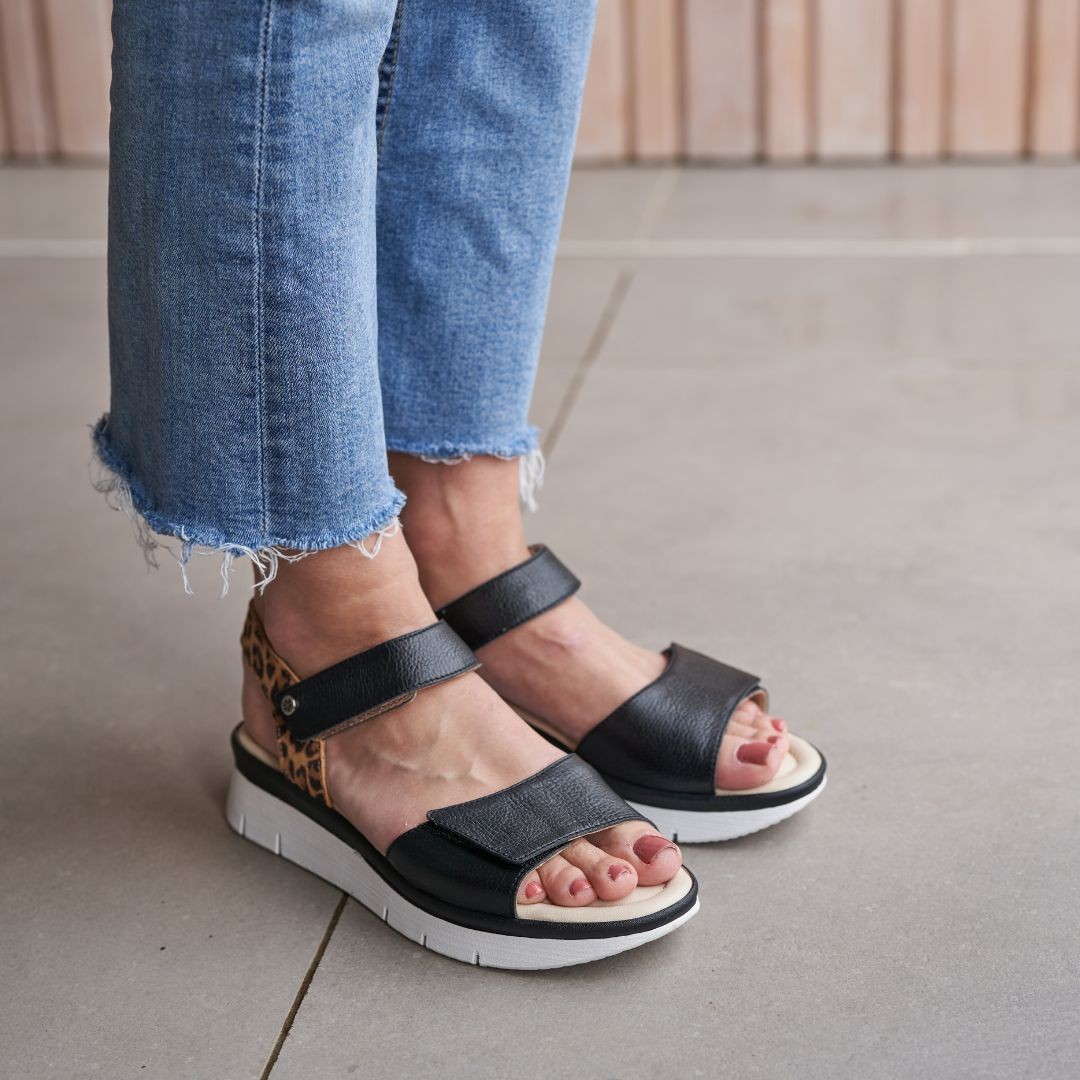 via @vandalshoes
Sketchers Sandals: An Adorable Pair In Your Closet
Sketchers' flat summer shoes are your companion during green trails, urban parks, city roads, or sightseeing tours. Lightweight, multi-styled, supportive, and comfortable; this is Sketchers for you. The best part is that any color is available, matching your summer ensembles.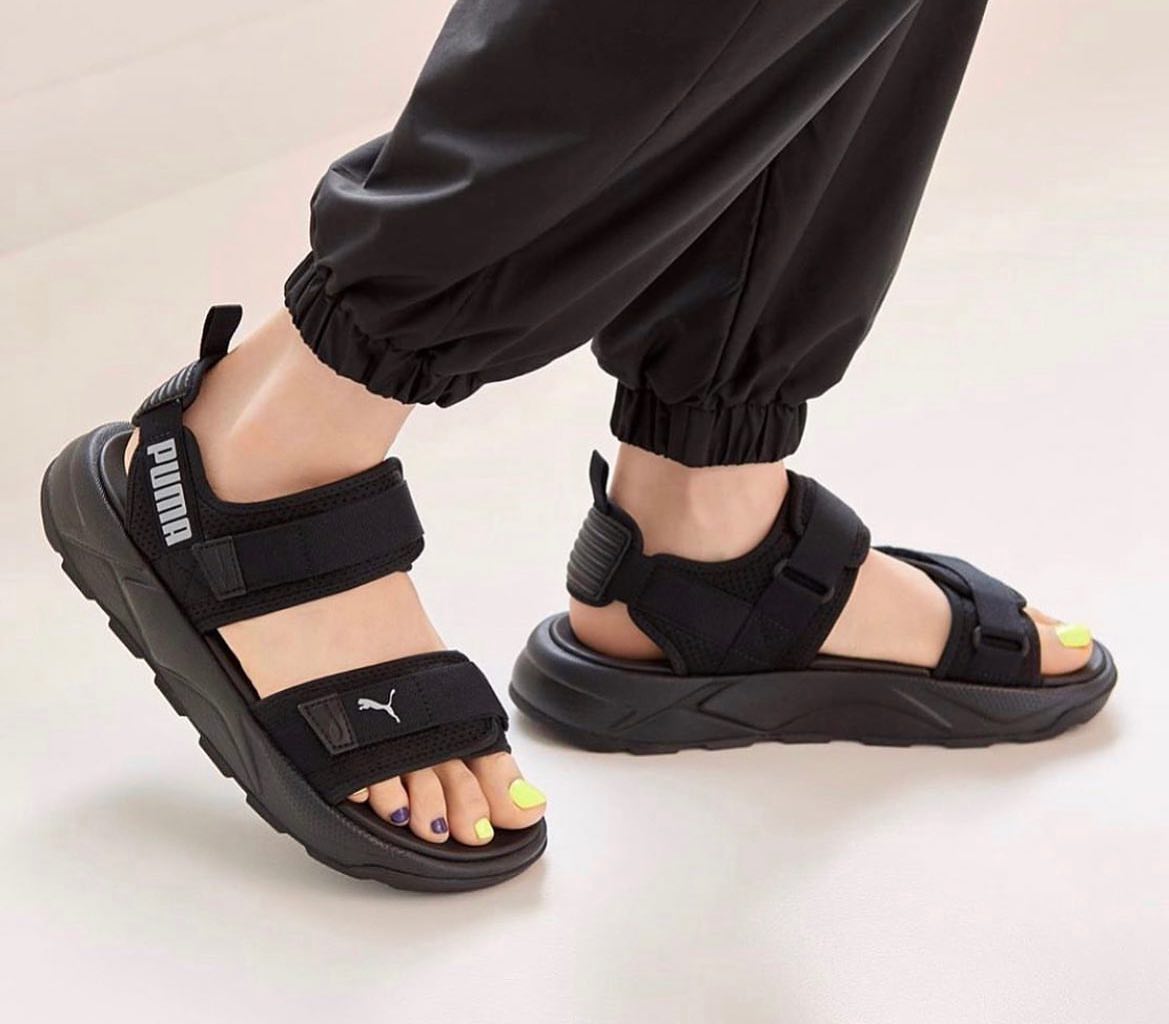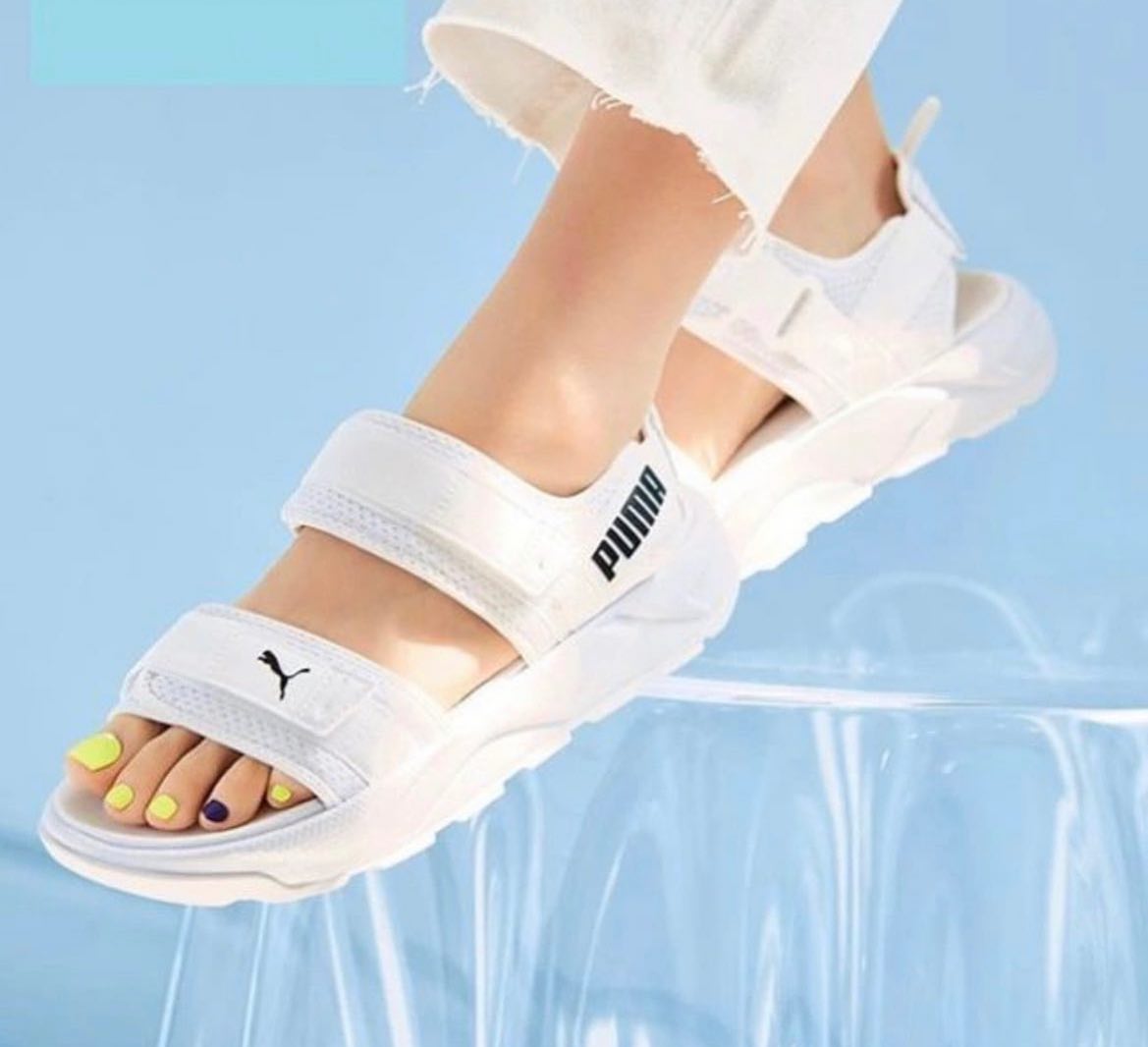 Gucci Shoes Sandals: Eye-catching Style & Trend-Setting
No introductions are required; Gucci is an icon in the fashion industry. It is one of the best brands; it offers many styles for women for the hot season. For example, the chunky shoe-style sandal is available in a simple design for an ornate look. These comfortable summer shoes complement your summer dresses.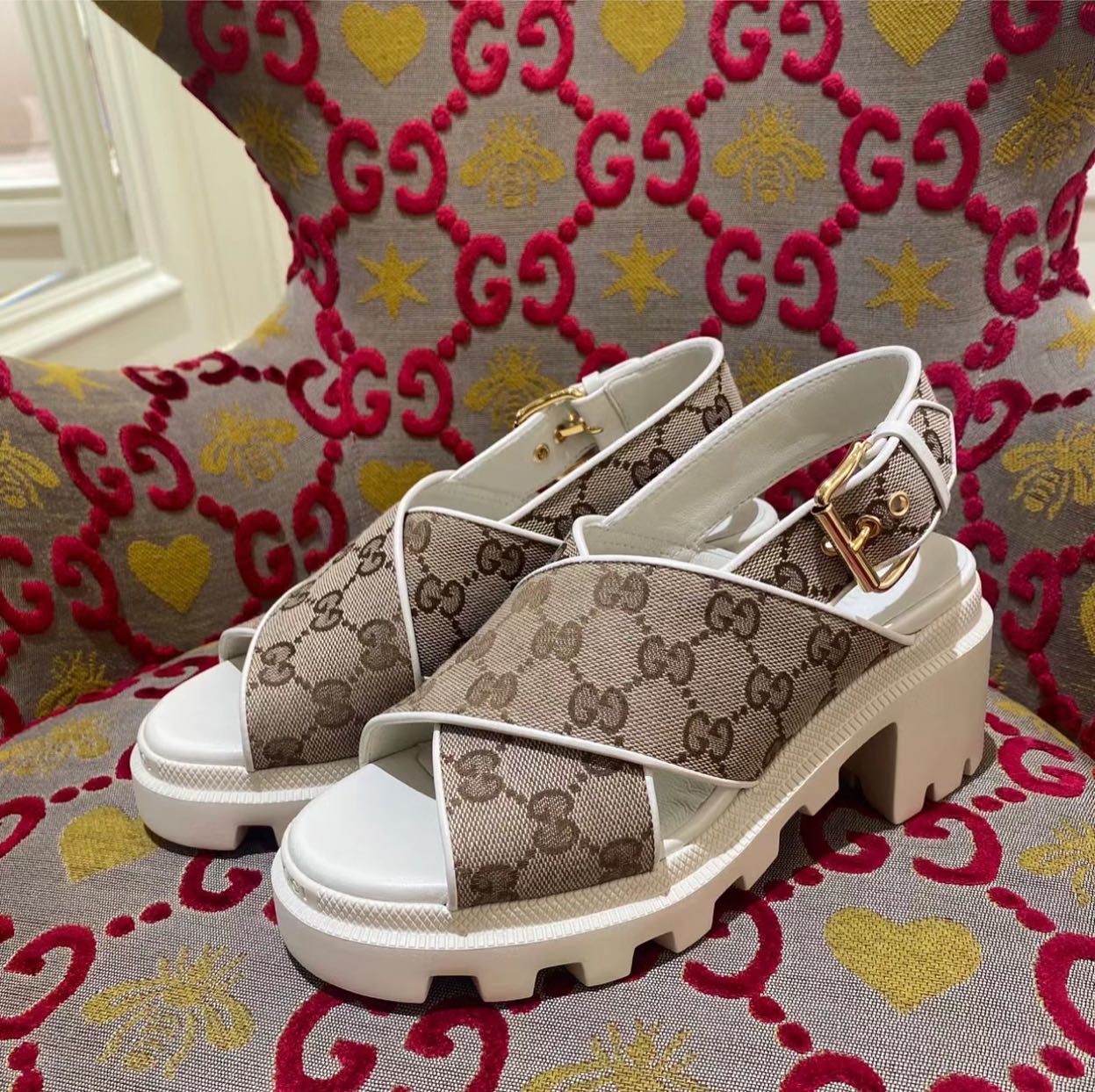 via @jasmineshopnyc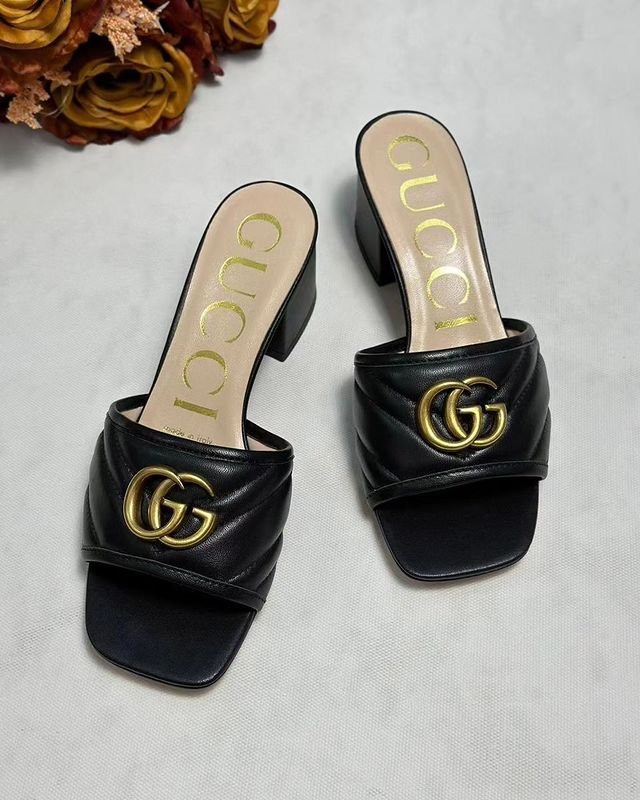 via @pink.7sky
Heel Sandals Boosting Your Confidence All Day
Heeled sandals should be top on your shopping preference this summer. Choose from a range of warm-weather favorites. Consider these beautiful and comfy shoes when shopping – a Steve Maden platform heel, Dr Martens Blaire sandals, or a Vince Camuto Sabrinda flip-flop.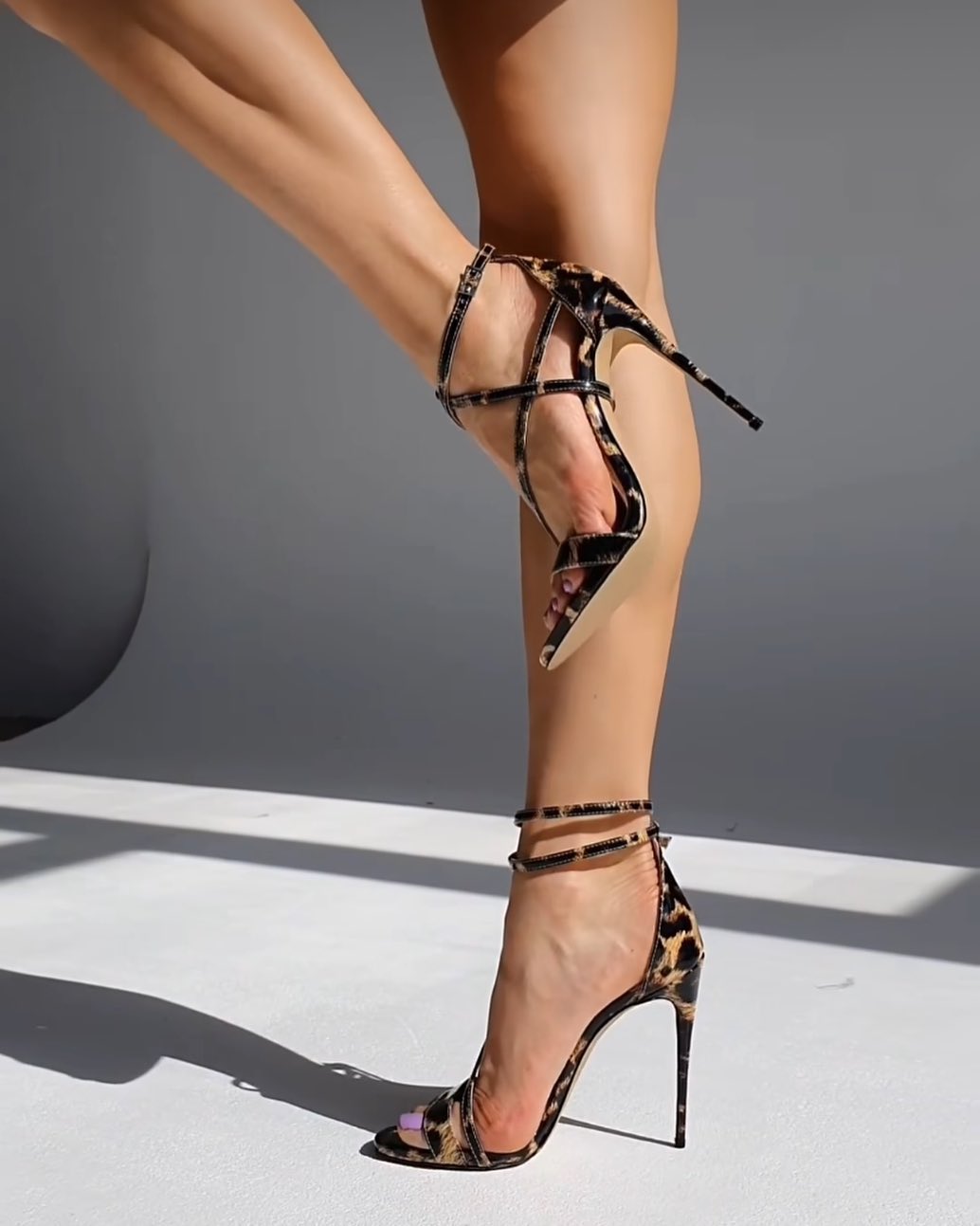 via @real.shoes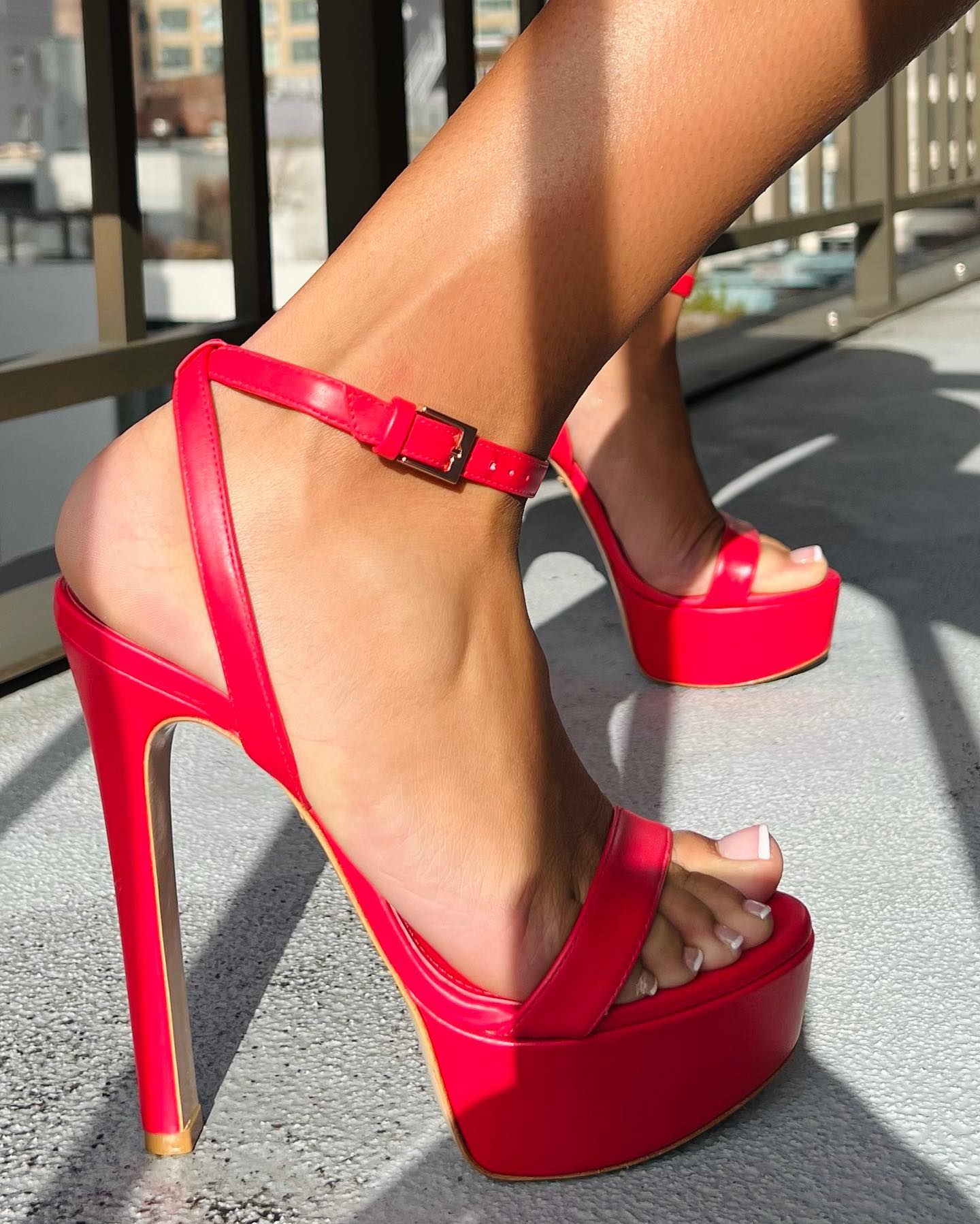 via @ruthie_davis
FAQ
What is trending in sandals?
Delicate toe-straps, finely-strappy heels, heels inspired by architecture, etc., are in vogue this season. These include flip-flops, wedge sandals, high-heel slides, strap-high heels, and slip-on.