Usually, hairstylists recommend keeping curly locks on the longer side. Why? Since long hair has a greater weight, this helps tame the unruly tresses and the frizz that often comes with ringlets. However, we cannot ignore the fact that short curly hair looks vibrant, eye-catching and flattering on many women – at least when it's styled properly. So, our task for today is to explore current trends and hair experts' tips in order to find the best ways to style curls in 2021.
Haircuts for Different Face Shapes to Create a Balanced Look
Though all common rules for balancing different face shapes apply to curly hair too, it can be a bit tricky to put them into practice. You should keep in mind that various curl patterns vary in their volume and bounce characteristics.
That said, choosing a haircut for an oval face is easy peasy. "With an oval-shaped face, you have more versatility; just make sure to keep an overall balance. Opt for a cut that will play up the volume in your curls to fill out where your face may be most narrow," says hairstylist César De Leön Ramirêz who styles a good half of the Kardashian-Jenner family to Allure.
Well, let's look at what works best for this and other face types.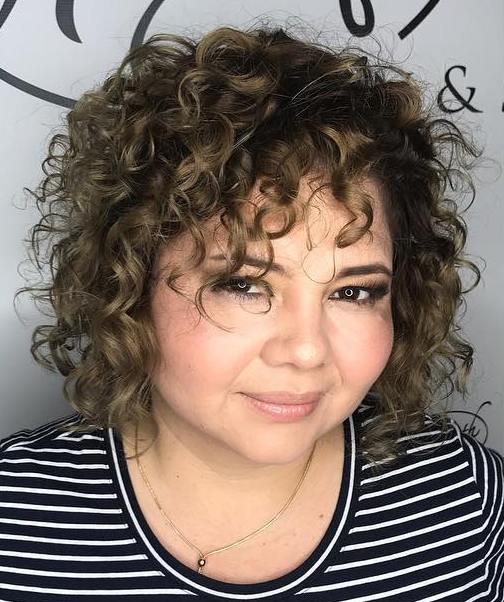 via @hairbypucci
For round faces, it's important to put more volume on the top rather than around the face. The long loops of a flirty fringe add to the elongating effect.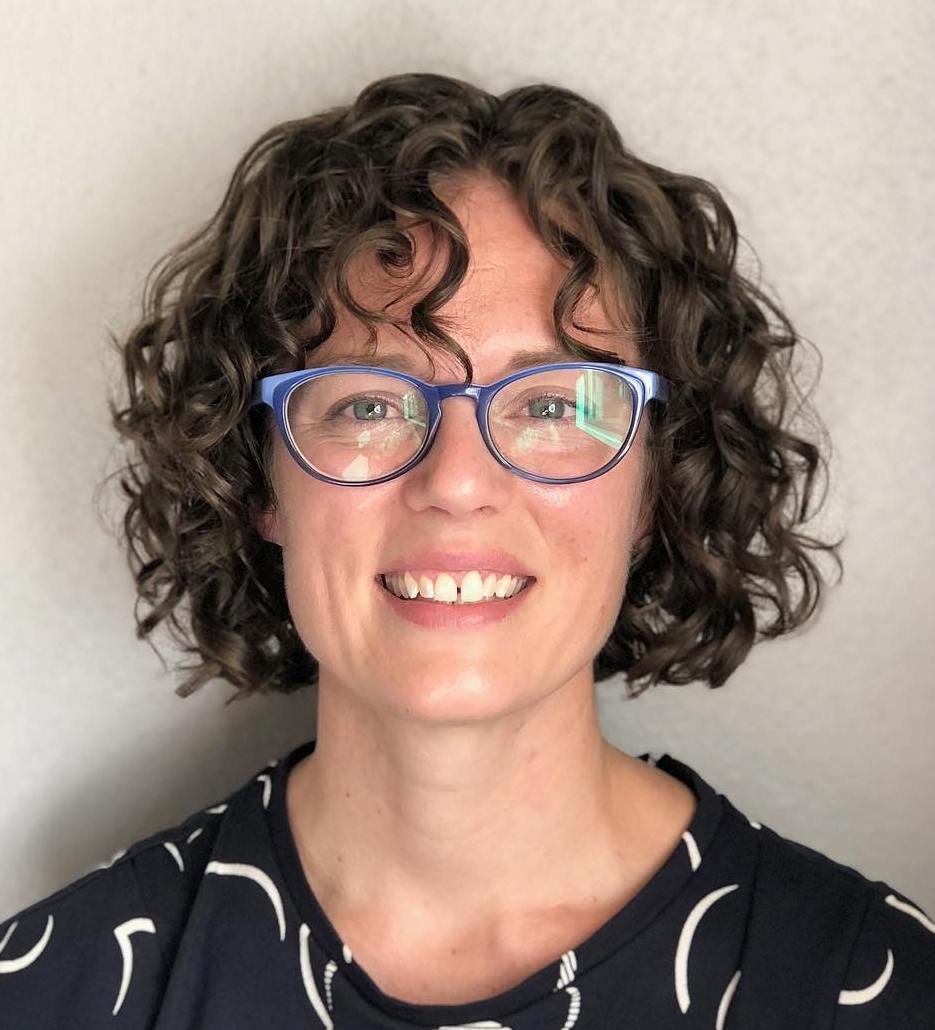 via @andrea_gildedfox
Curls and waves work fine for square faces by softening the angular lines, but you need to keep your cut on a rounder side.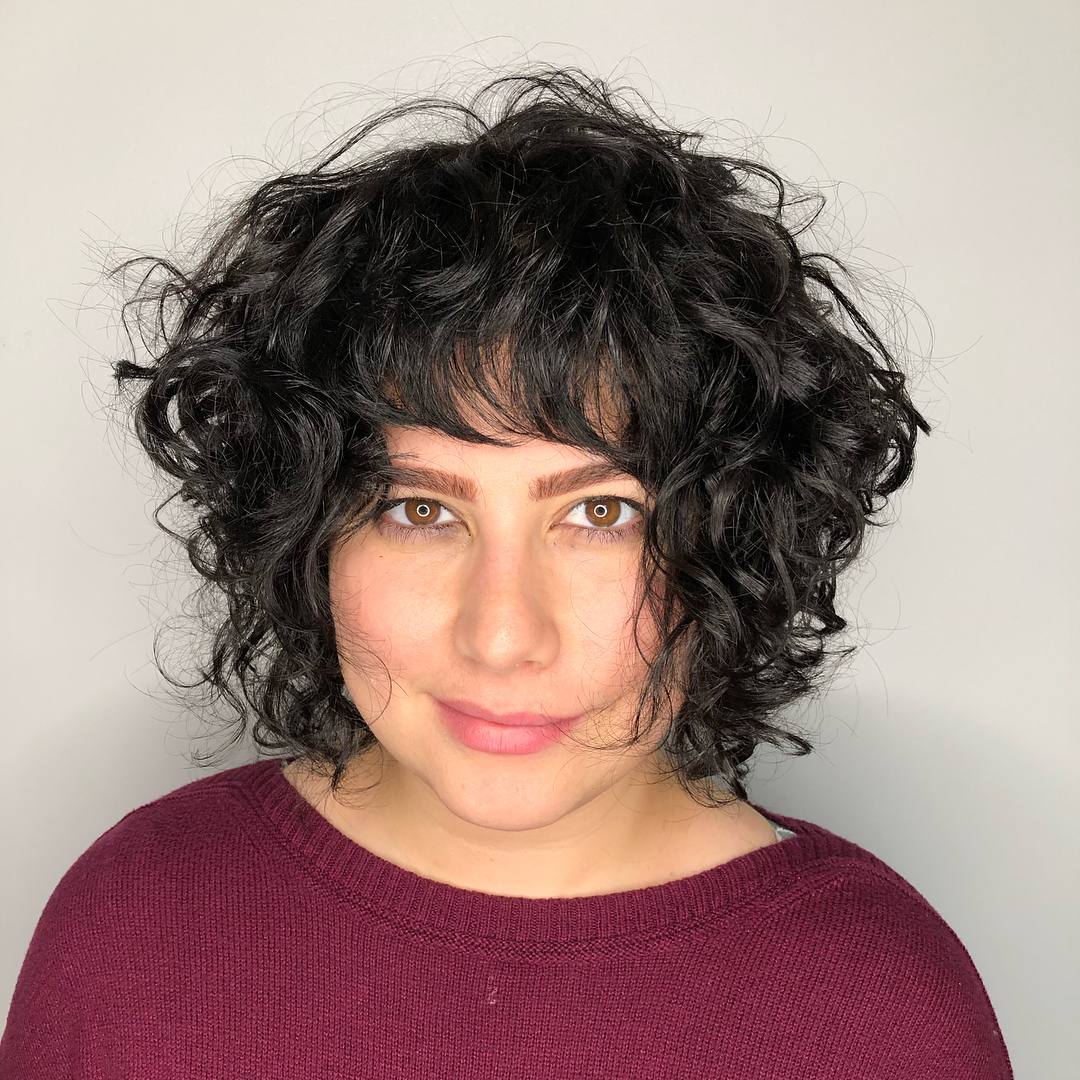 via @vancityhairgirl
This lovely bob hides the wide forehead of the heart shaped face, covering it with full wavy bangs, while commanding attention to cheekbones.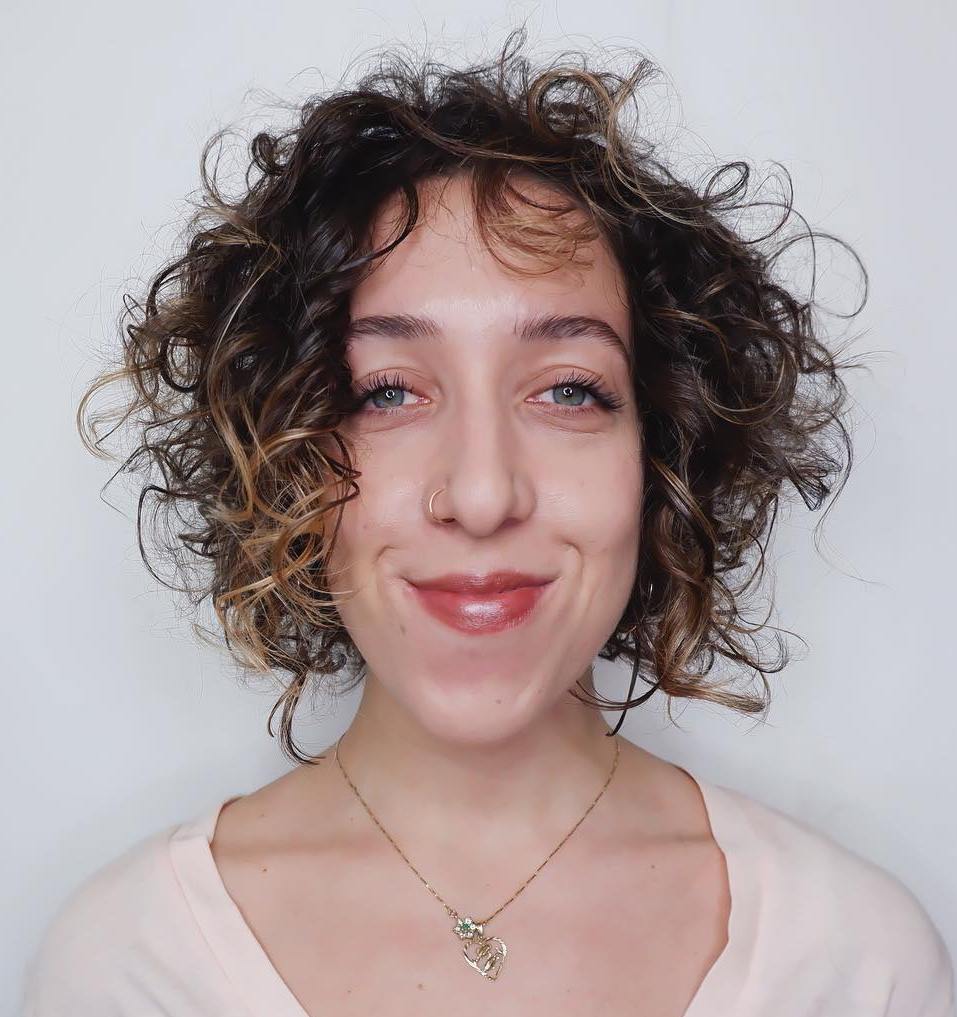 via @exhibitsalon
Go for an admirable chin-length bob with tousled waves to gain width and balance your long face.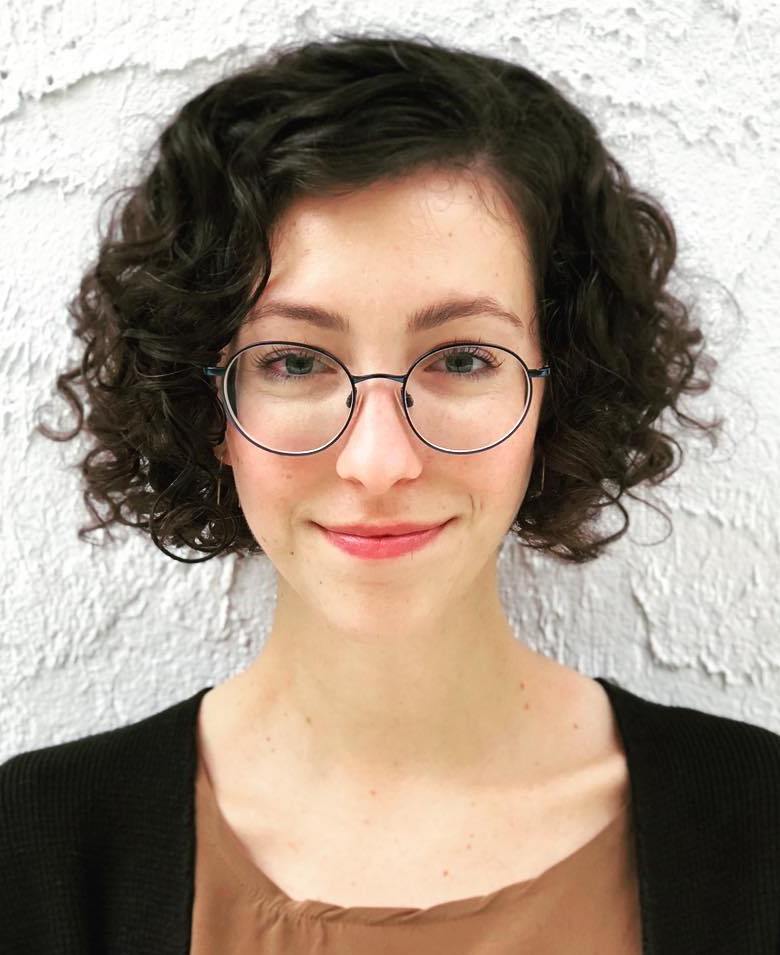 via @lindsaythecurlygrl
This oval face pulls off a cute cut with a side part, neatly structured locks and little volume at the roots.
Cool Bob Styles to Don This Year
"There's a lot of variety in a bob. You can go shorter, wear an asymmetrical cut, get a blunt cut, a lob, or have a bob with layers," says Kiyah Wright, Emmy award-winning hair guru with Tyra Banks and Jennifer Hudson among her clients, in this bob-inspired article for Bravo. César De Leön Ramirêz adds that a bob length is super chic for someone with curly hair and recommends using a texturizing product designed for your specific curl and hair type along with a diffuser for styling the cut. Let's check what bob options a curly-haired woman has and how they look on various types of ringlets and waves.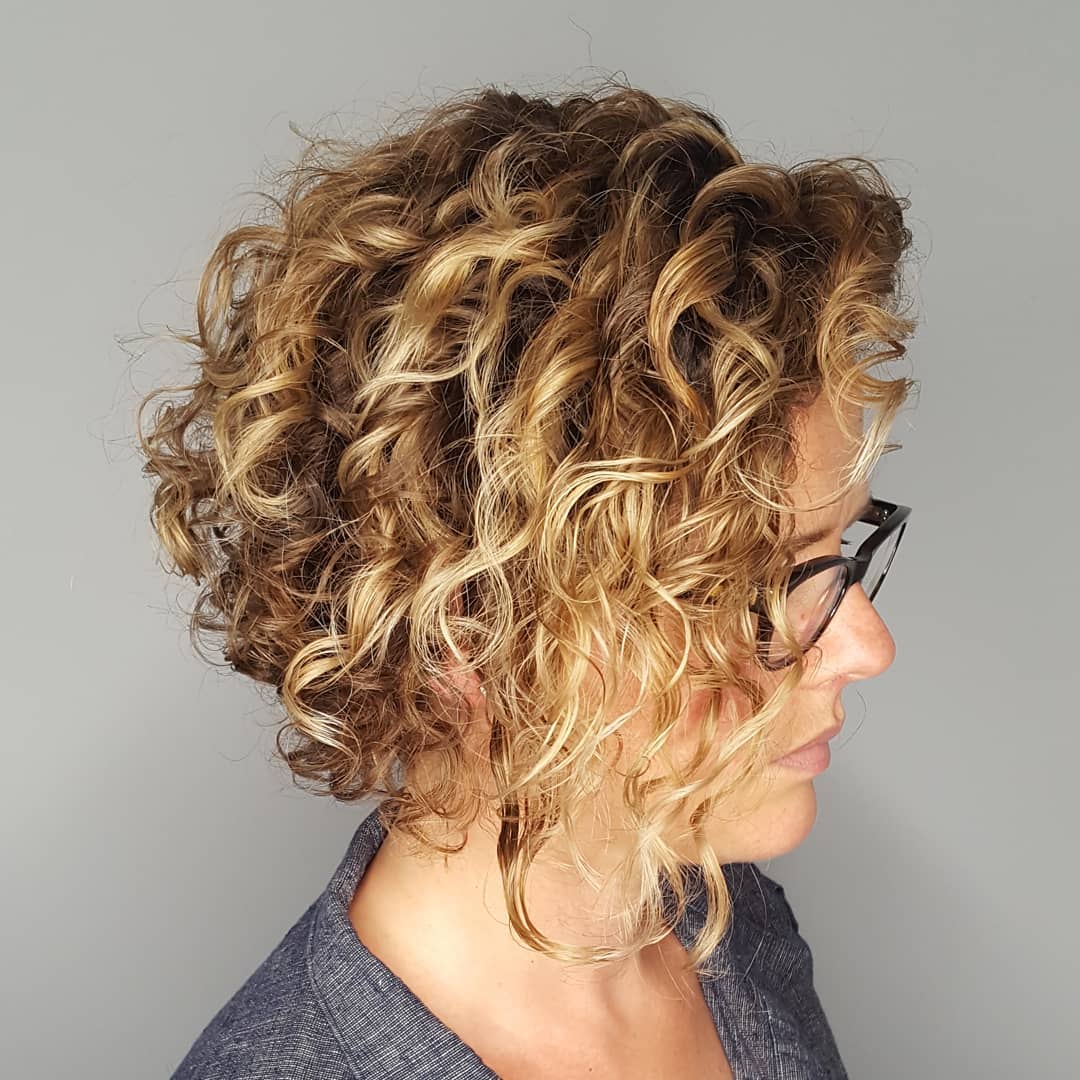 via @goddessra
This angled bob shines with stunning highlights, looking so natural and accentuating the subtly layered spirals.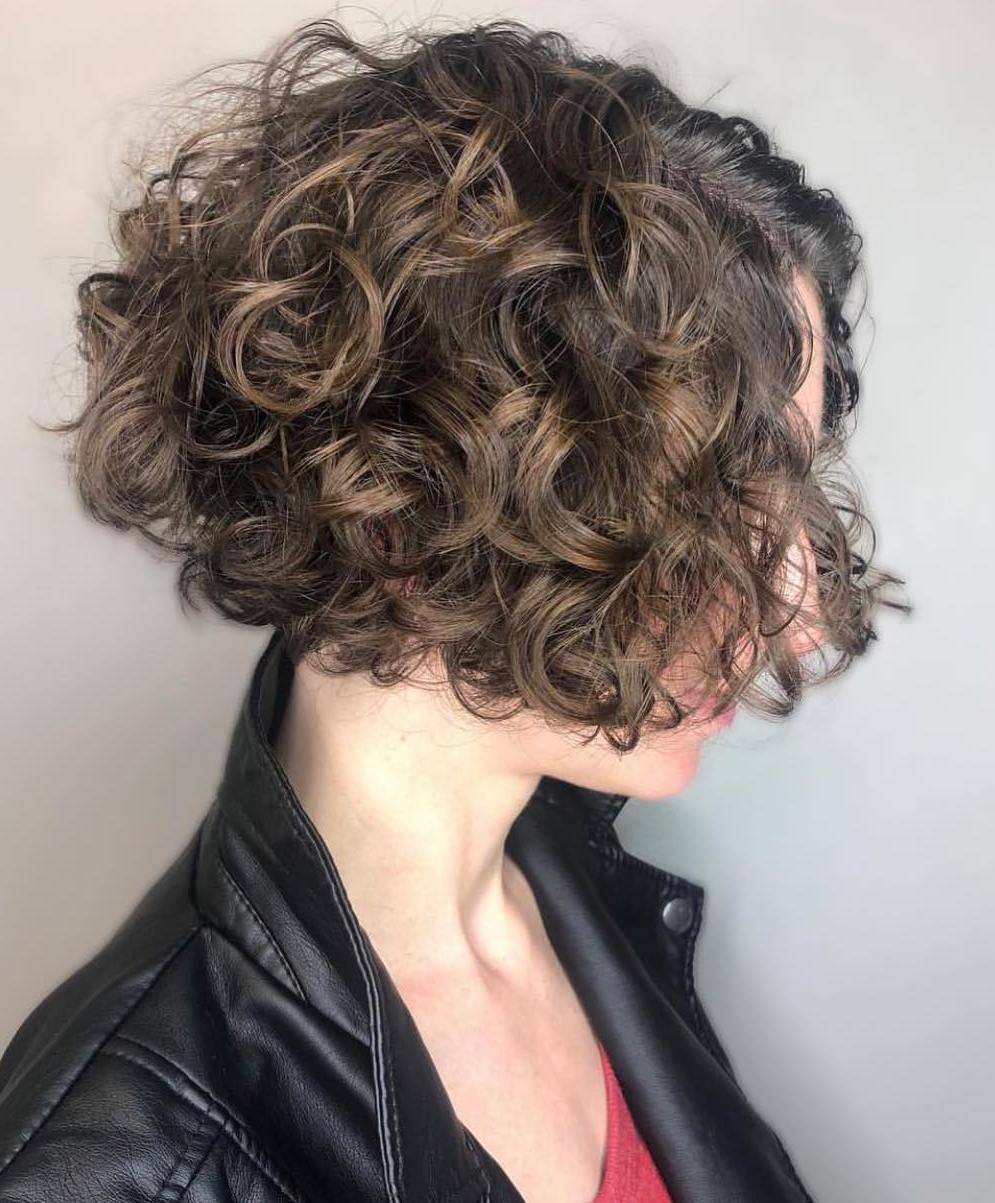 via @clementinehairstudio
If you have a larger curl pattern, get a charming French feel with this above-the-chin inverted bob that is perfectly structured on the bottom.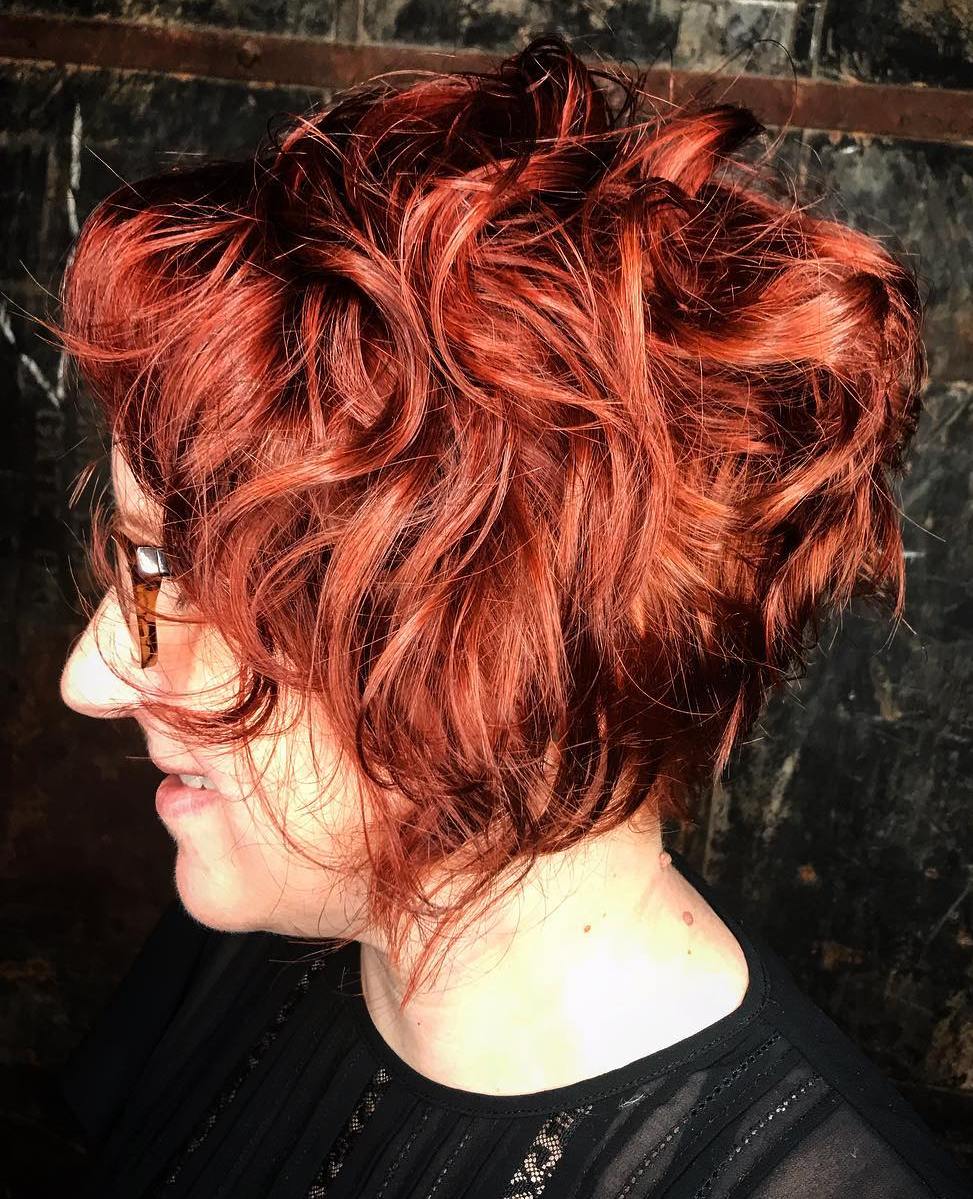 via @mermaidmolly_doeshair
This hot rusty red cut is stacked on the back to add volume to the fine waves and styled messy for a sassy, yet voluminous look.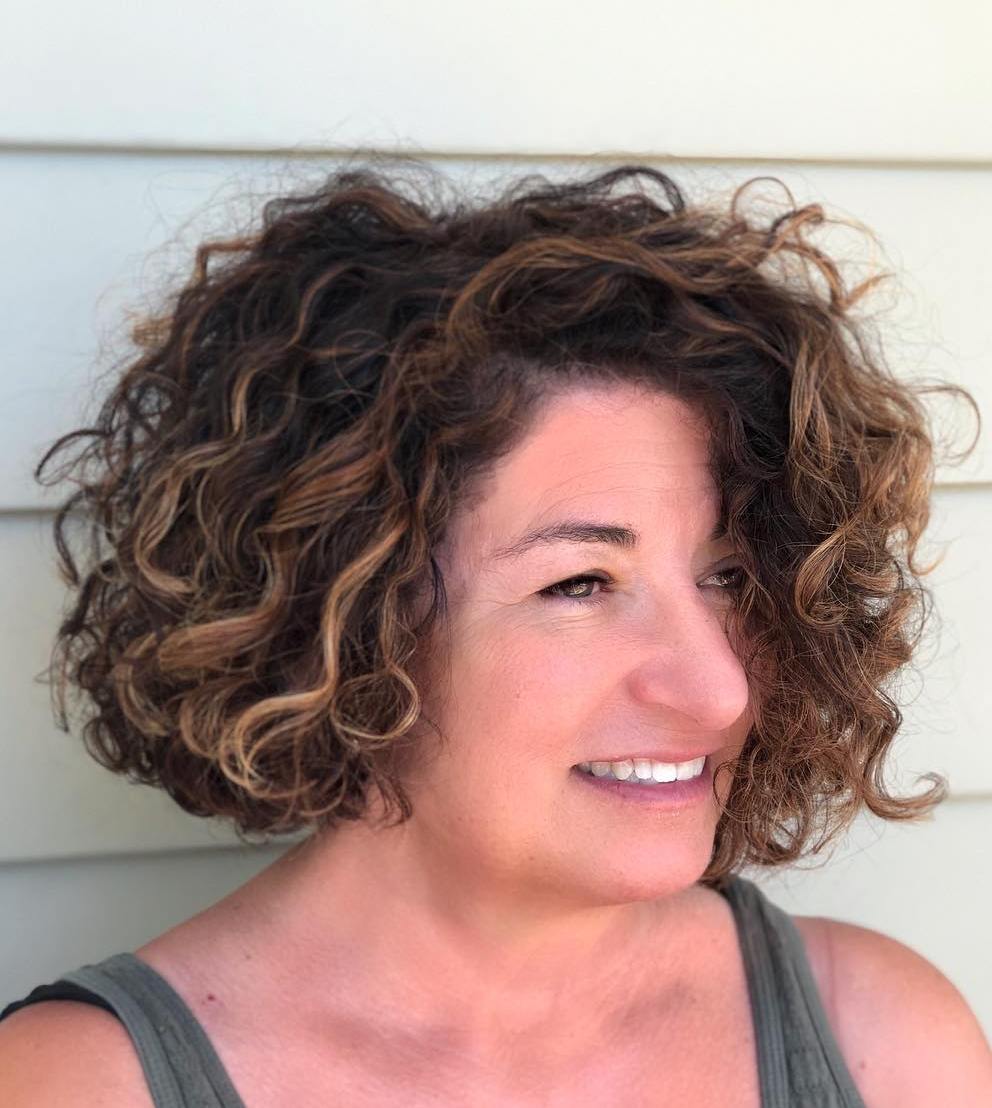 via @girl_with_the_curl_
This bushy mane is masterfully layered around the face to avoid overwhelming. Note those sun-kisses highlights, which bring in vibe.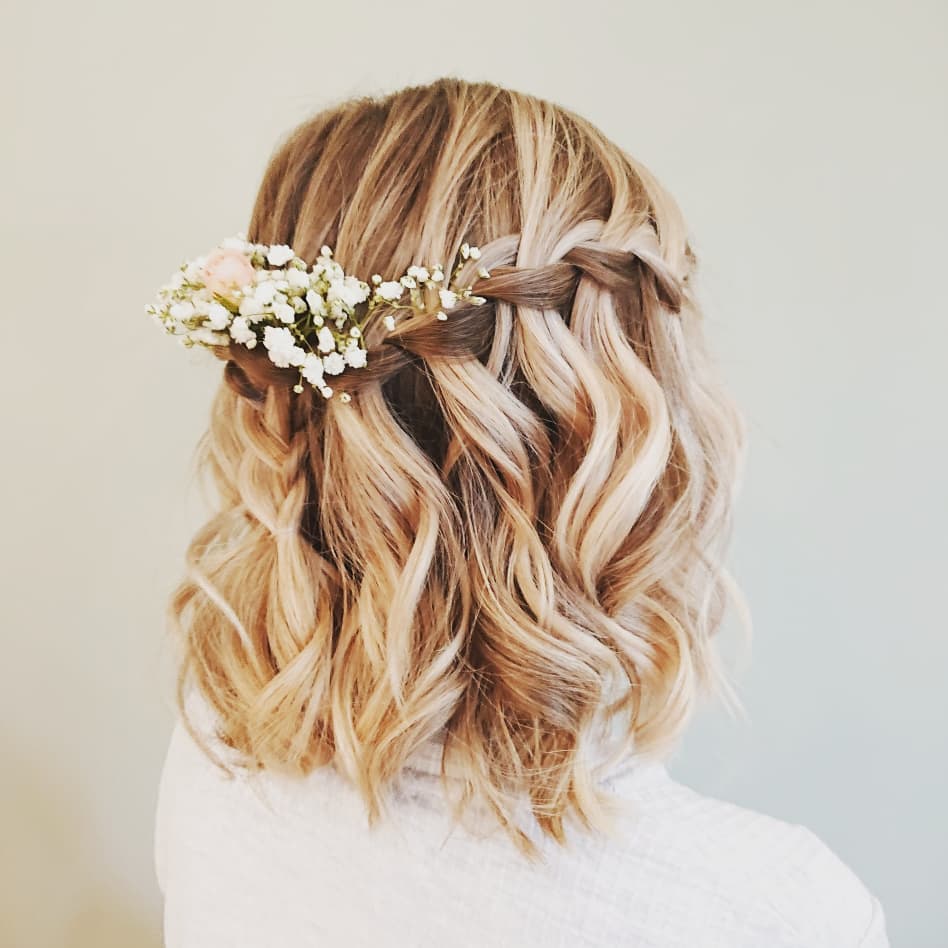 via @dky_hair
Here we have a delicate hairstyle for wedding – the bob half updo with loose waterfall braids decorated with fresh flowers is catching the eye with tons of wavy texture.
Trendy Cuts with Bangs for Stylish Girls
Have you noticed that many short haircuts for curly hair from our collection come with bangs? Bangs are trending, and they chime with various face shapes, balancing them and giving a twist to our routine looks. And you're behind the times thinking that bangs have to be stick straight – curly and wavy fringes rule!
If you're not sure you're committed to bangs, start with a 70's-esque style. "I find people with naturally curly hair have more options with a longer length, like wearing it to the side or a center part. I would recommend brow length in the middle and gradually get longer toward the temples," says hairstylist Ryan Trygstad, a man behind Naomi Watts and Julianne Moore, to Allure. Here are some examples, including other fringe options.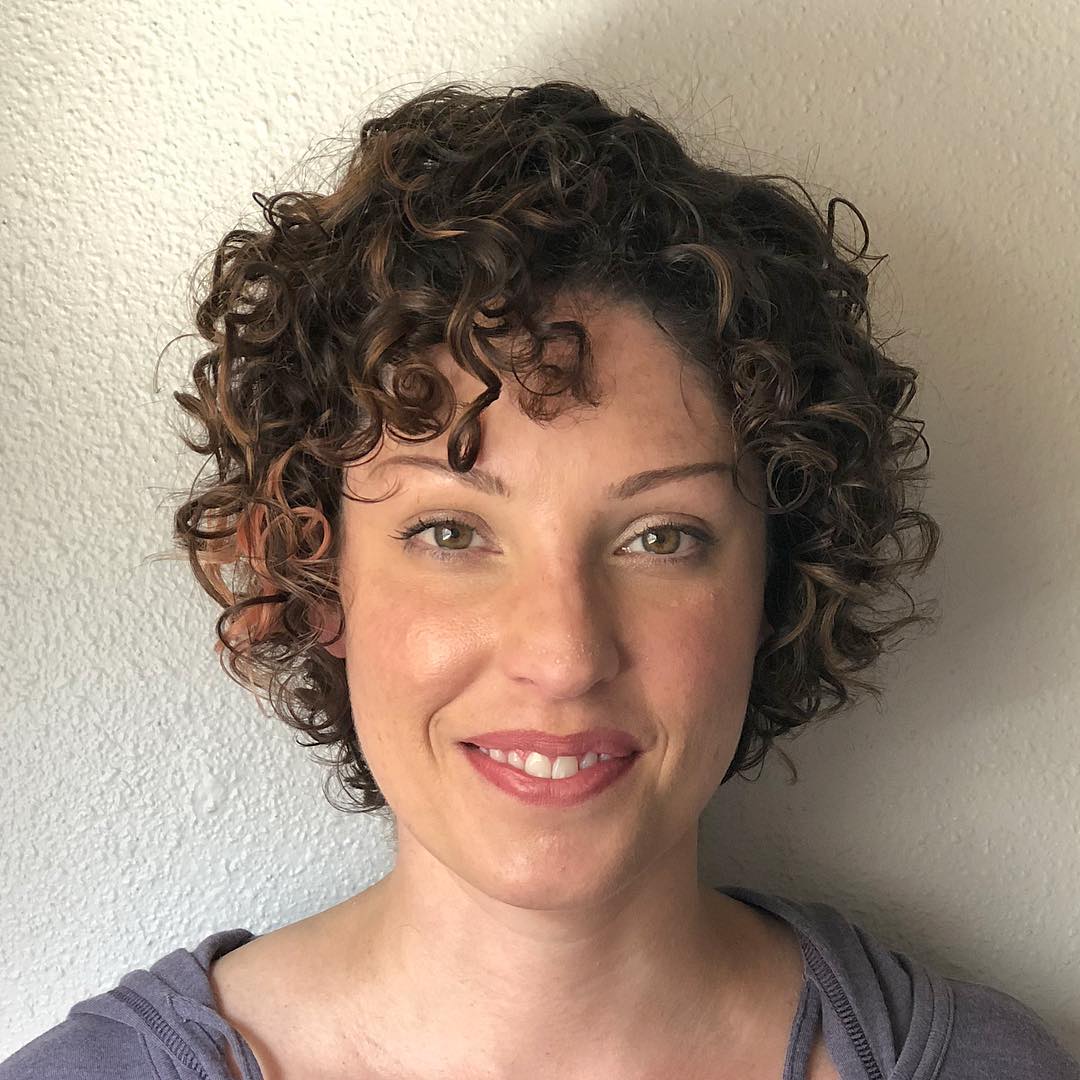 via @andrea_gildedfox
This curly hair is beautifully transformed by layers to gain a neat round shape, adorned with bouncy spiral bangs.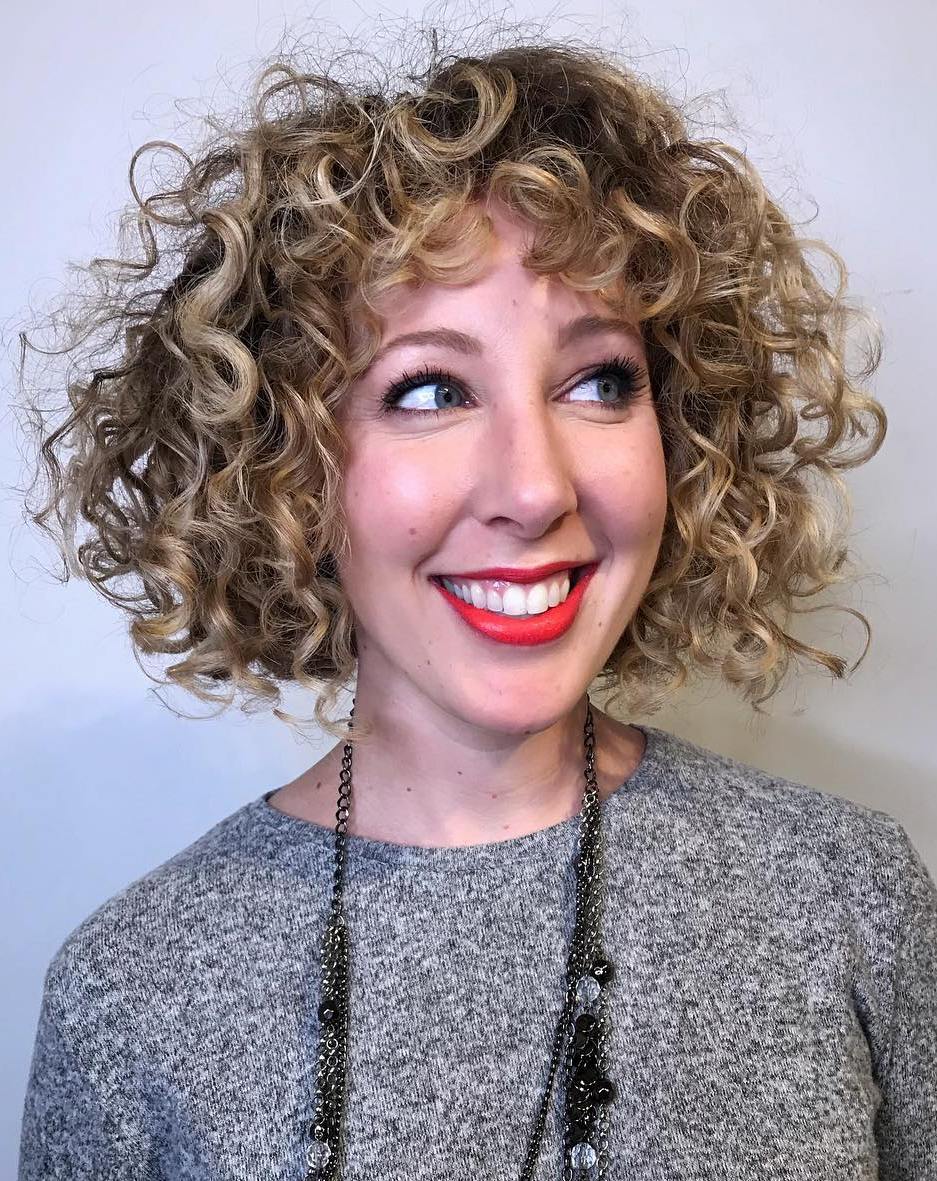 via @jendoesyourhair
Since this girl has a long face, her thick hair is cut and styled to give more volume on the sides, while the large curls in the front camouflage the big forehead.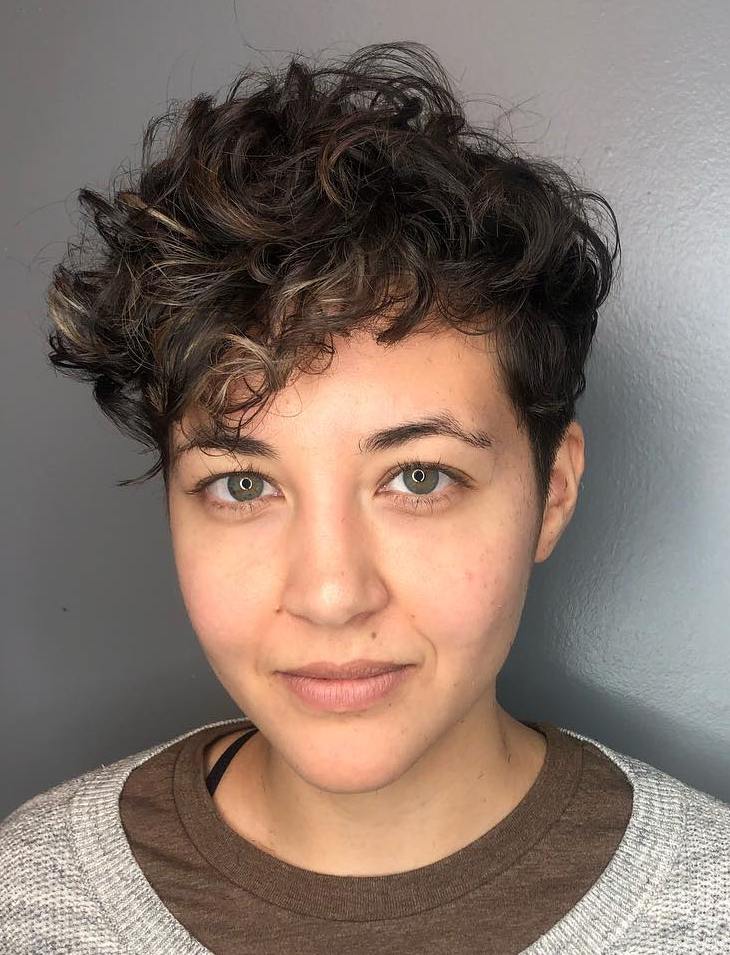 via @tashadoeshair
This bold gamine cut features a tapered bottom that is gradually transformed into voluminous curls on top. Look how bangs are shifted to the side to open the face.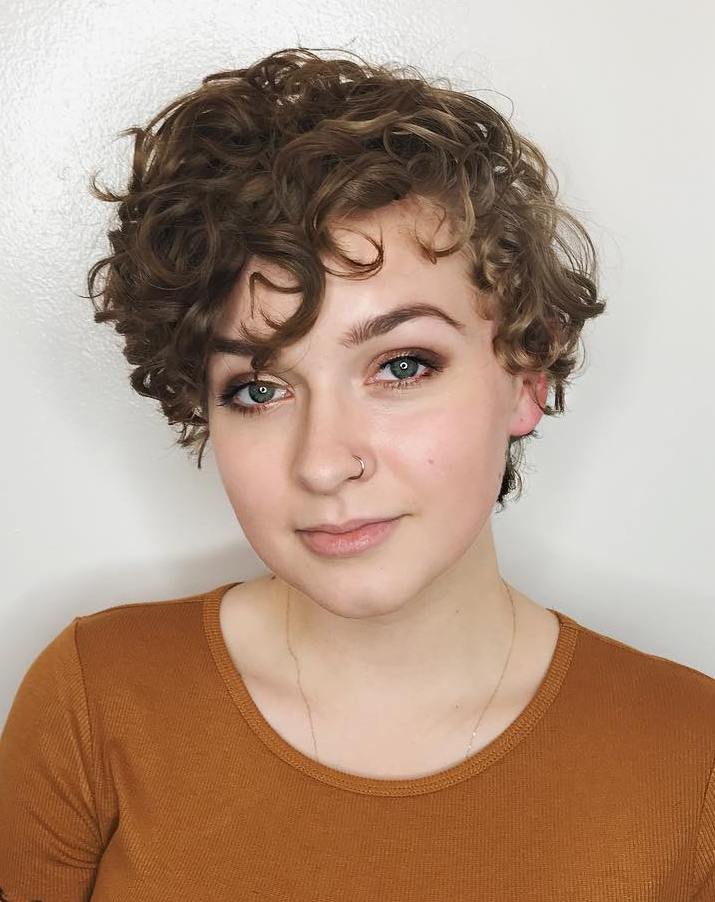 via @johno.duh
You can opt for long bangs with this hairstyle that leaves more length on the sides for a softer look.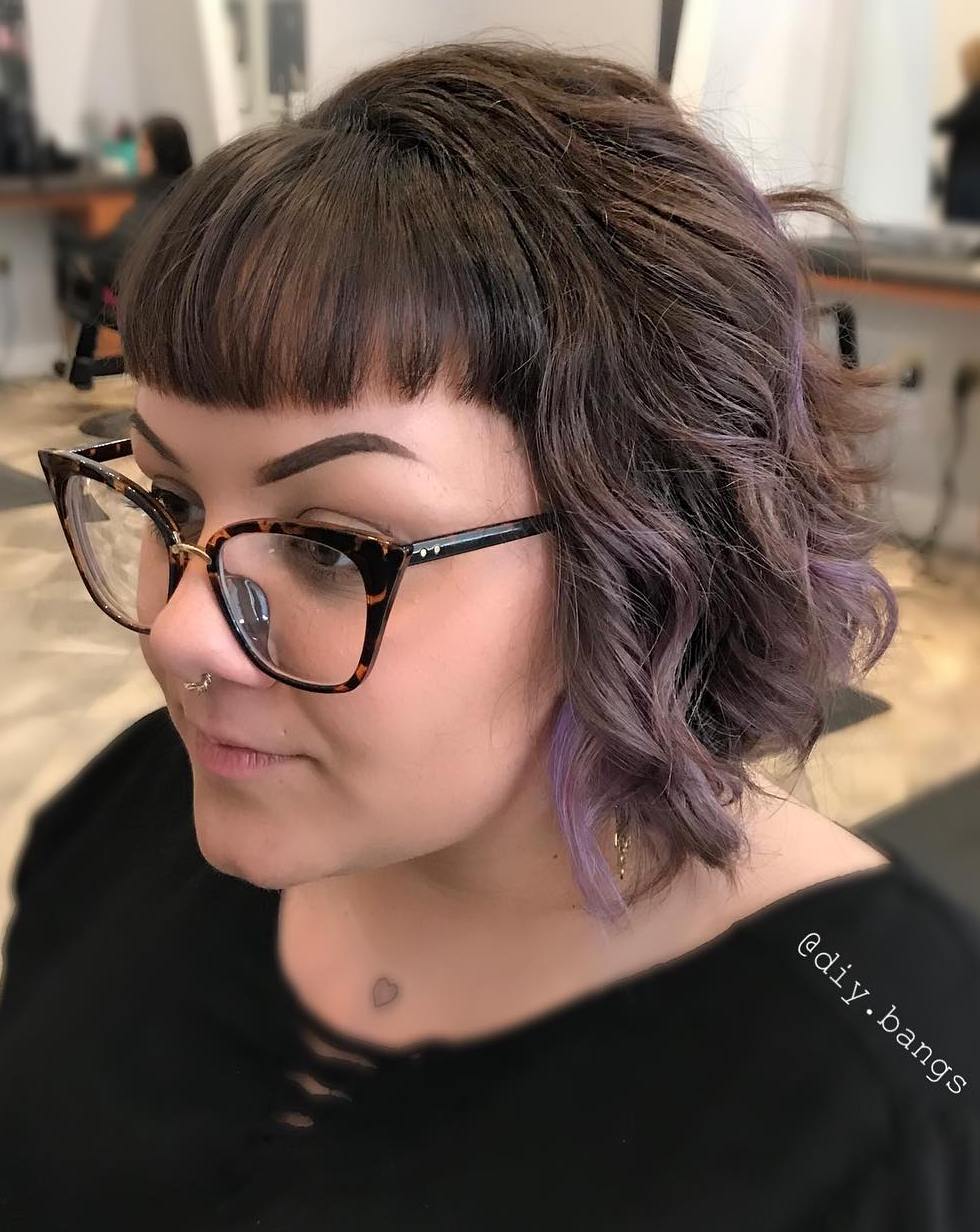 via @diy.bangs
It's a cool idea to couple a wavy textured bob with short straight bangs. The contrast is stunning even without lilac babylights.
The Newest Trends for Short Curly Black Hair
Afro American gals often opt for relaxed hair getting tired of this constant fight with their rebel frizzy curls. But with the natural hair movement growing now and stars like Solange Knowles being at the wheel, you don't need to fight anymore! "I've found that people try to run away from frizz rather than embrace it and recognize that it's part of the DNA of texture. We've been told to suppress frizz for so long that we've lost the will to look at its benefits, like how it plays a vital role in getting your hair to that big, fluffy, beautiful, soft, elegant, authentic space," says hairstylist Vernon François, who works his magic on Serena Williams and Lupita Nyong'o, to Cosmopolitan. So, here is how you can incorporate your wild curls into trendy short cuts.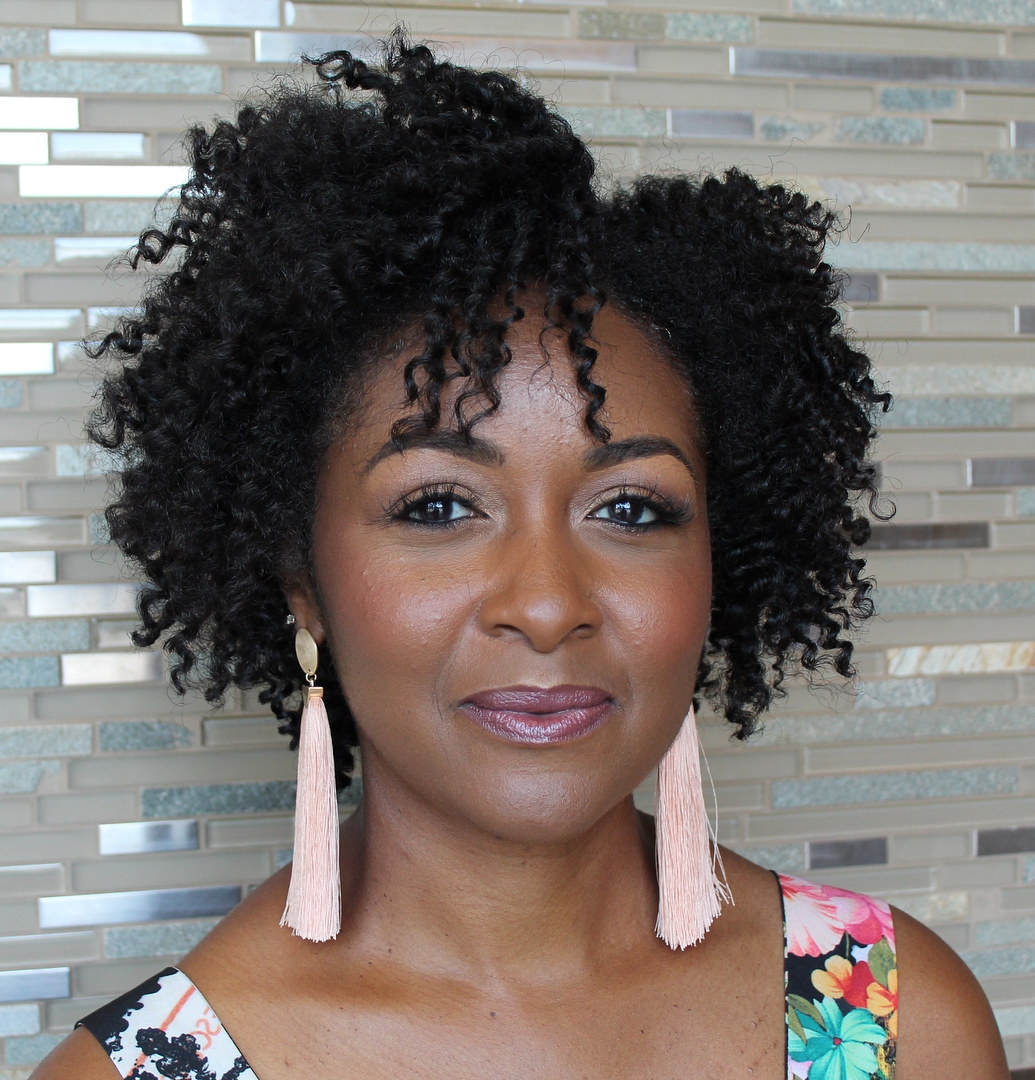 via @sweetstyles_naturals
This adorable bob is round shaped and side parted to give the best frame and dimension for the handsomely defined spirals.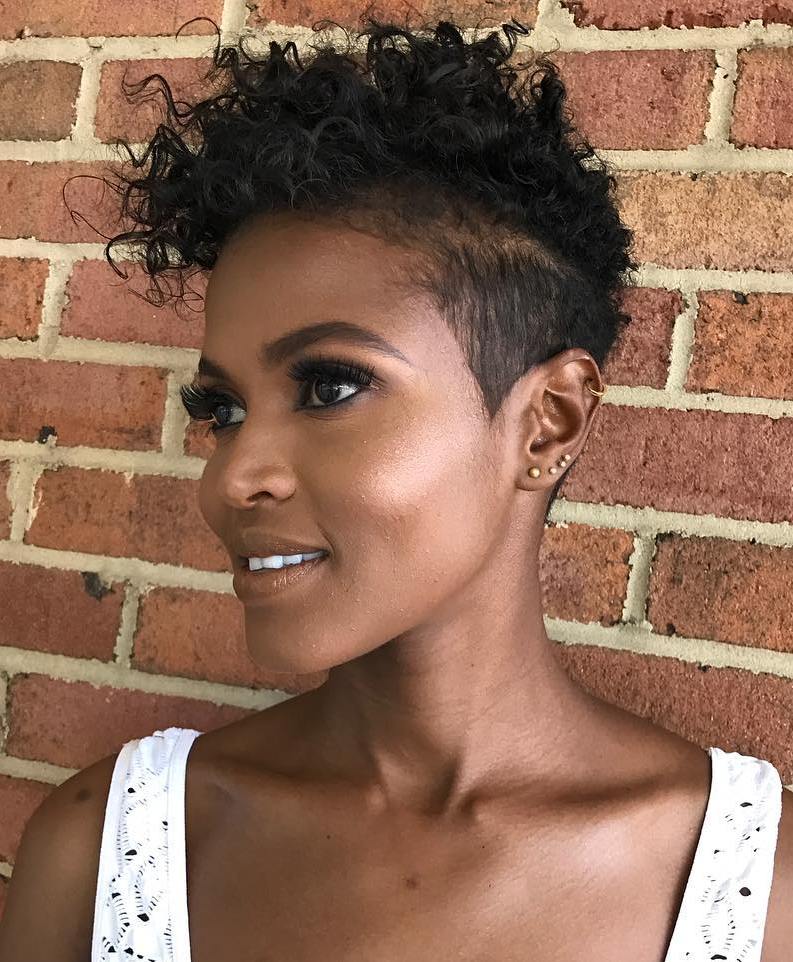 via @contactevie
This stylish black woman rocks a daring pixie with an airy mass of ringlets pulled frontwards to draw attention to the face.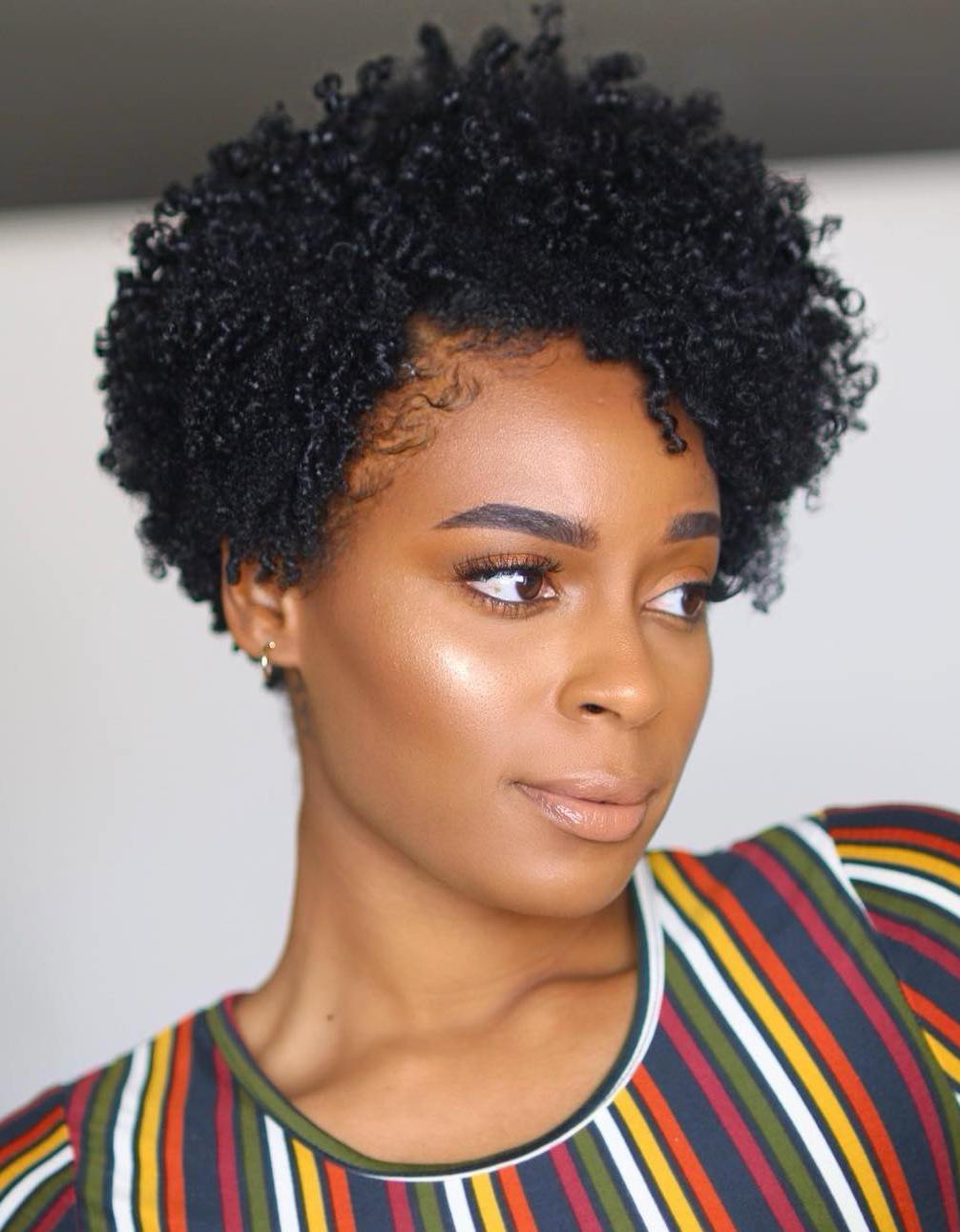 via @jd_winters
Here, natural kinky hair is cut to create uniform bounce and dimension on top, while short bangs serve to highlight the face.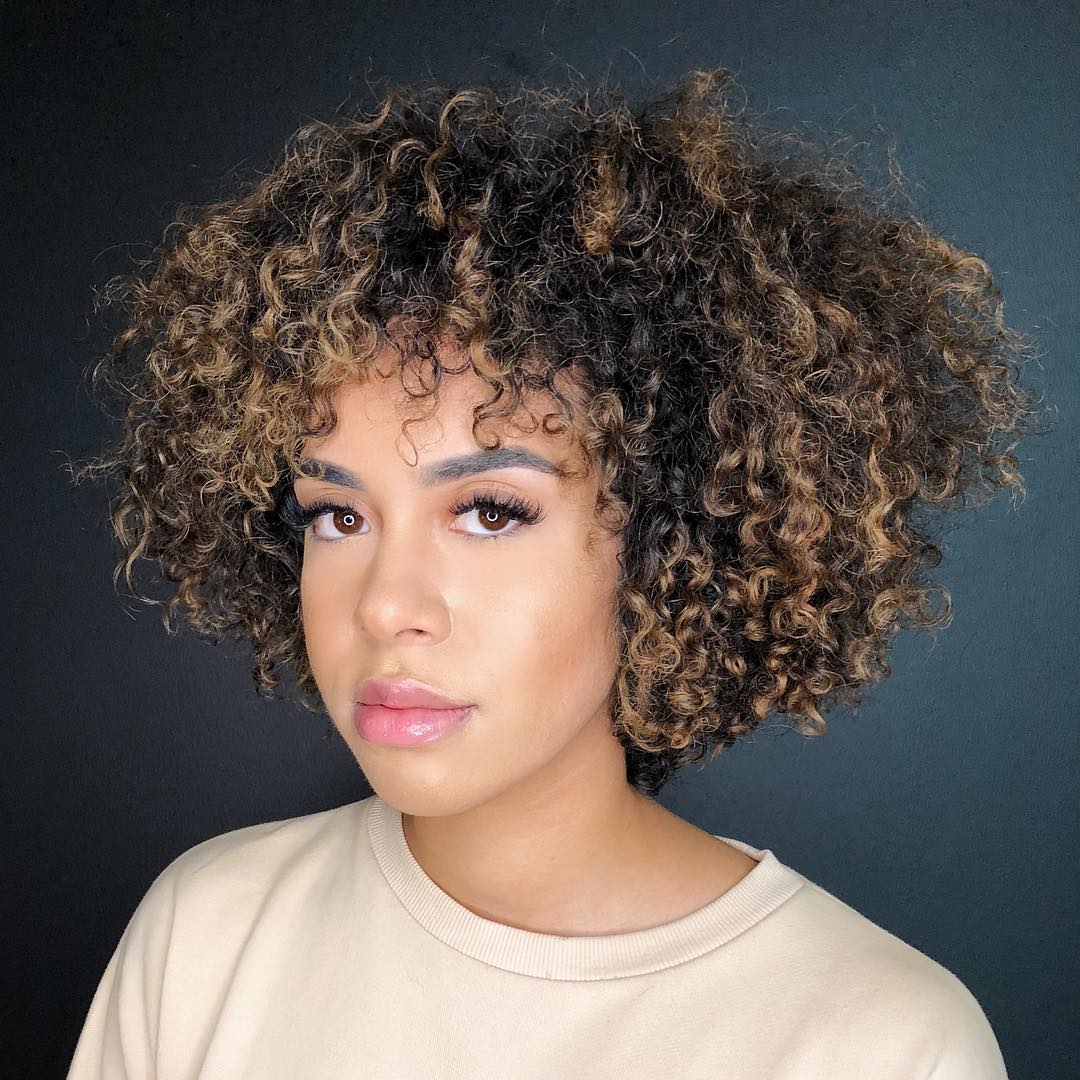 via @vancityhairgirl
And this African American gal gives preference to a longer and more voluminous hairstyle with lengthy bangs and lively highlights.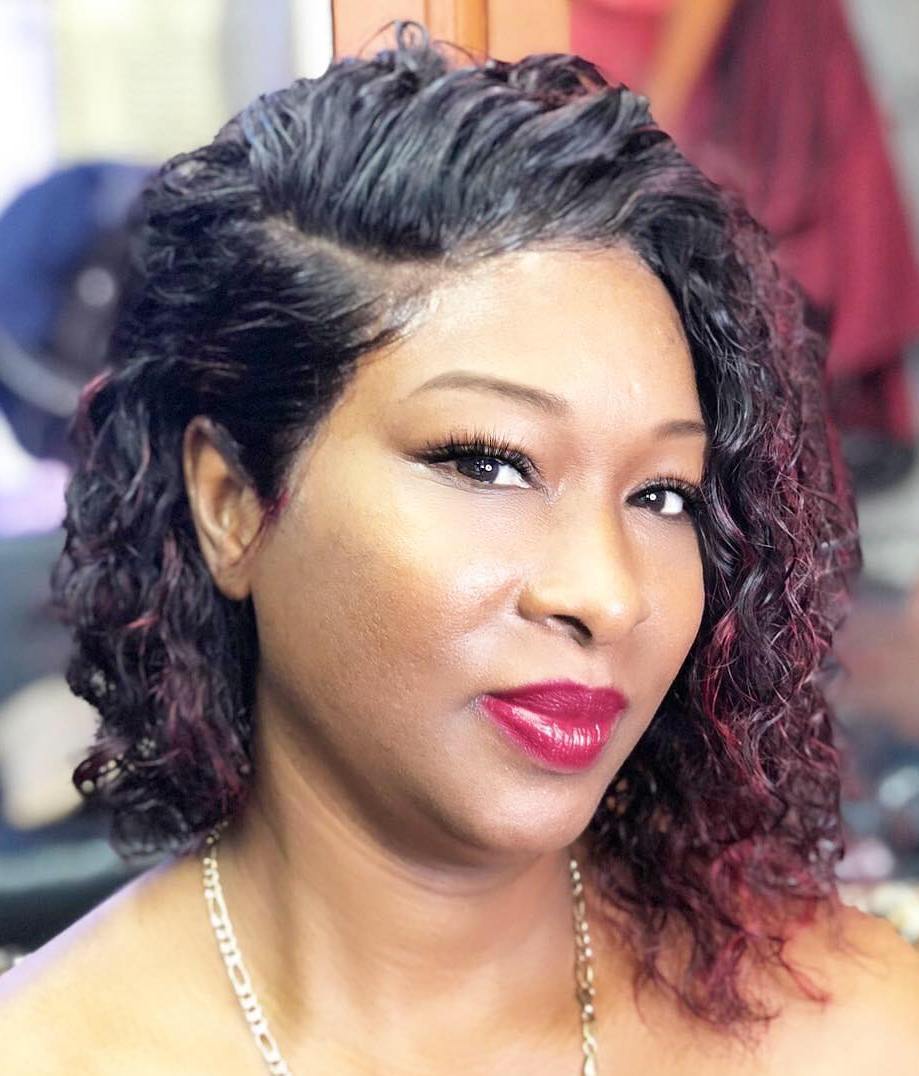 via @osmondsimportedhair
If your hair is not that long and thick, steal this sassy weave hairstyle based on a long bob with a deep side parting for an asymmetrical feel.
10 Best Short Curly Hair Ideas for "It" Girl
From very short crops to shoulder-grazing hairstyles, modern trends allow for endless options to beautifully transform your curly hair. Almost endless, since you shouldn't forget that some cuts work better on certain curl types. Loose curls are the least demanding both in care and styling. "Your versatile texture gives you plenty of freedom to play with different styles," says NYC stylist, salon owner and curl experts at Ouidad Nunzio Saviano to Refinery29 and recommends trying a textured bob with soft blended bangs for those who have classic springy and defined S-shaped ringlets. But steer clear of one-length bobs when having kinky curls, since you may end up with hair looking like a wig. To avoid pitfalls like that, take a cue from our pick of the best ideas for waves and curls.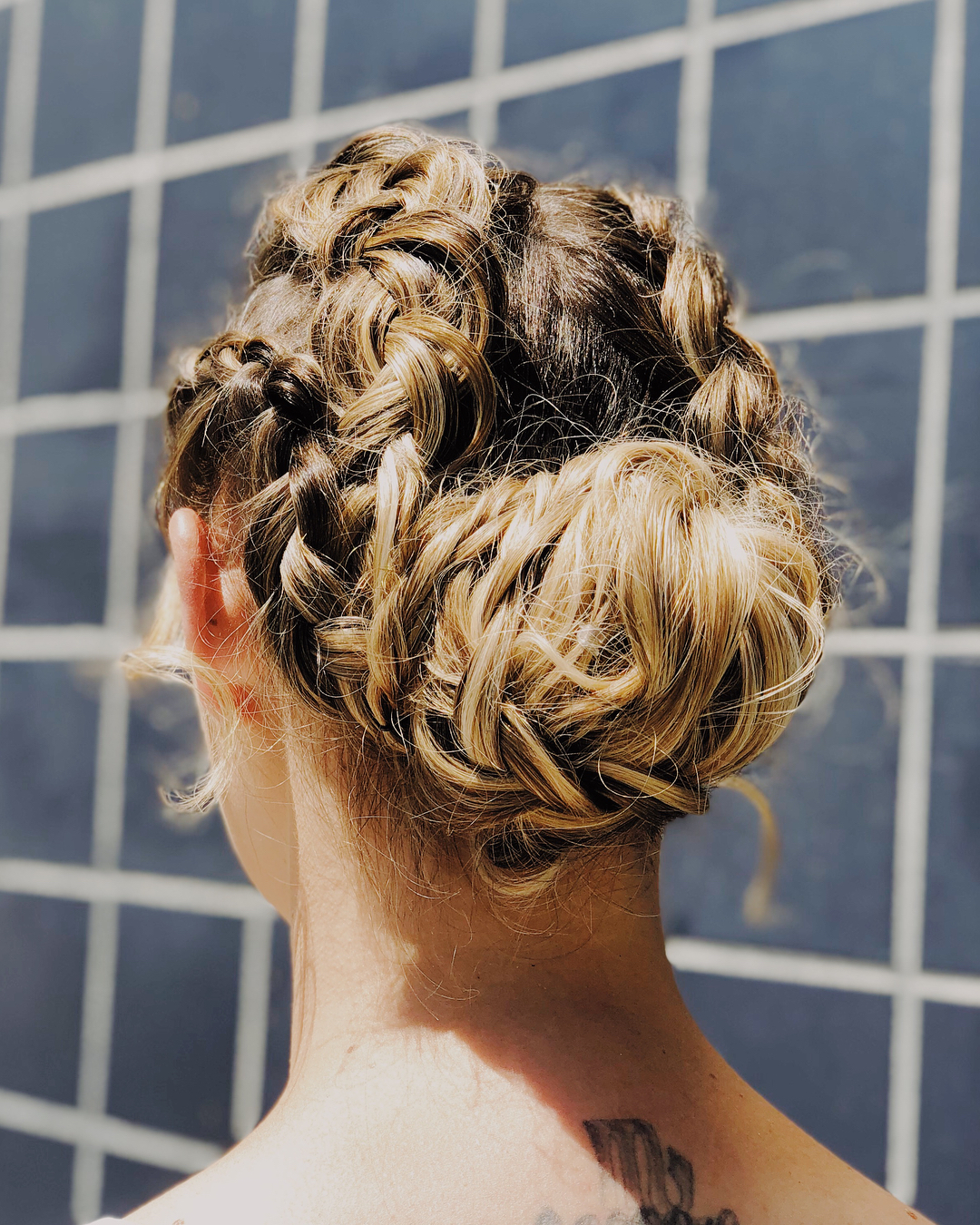 via @web.kham
Pack your wavy locks into a whimsical updo that combines multiple messy braids and a laid back bun at the nape.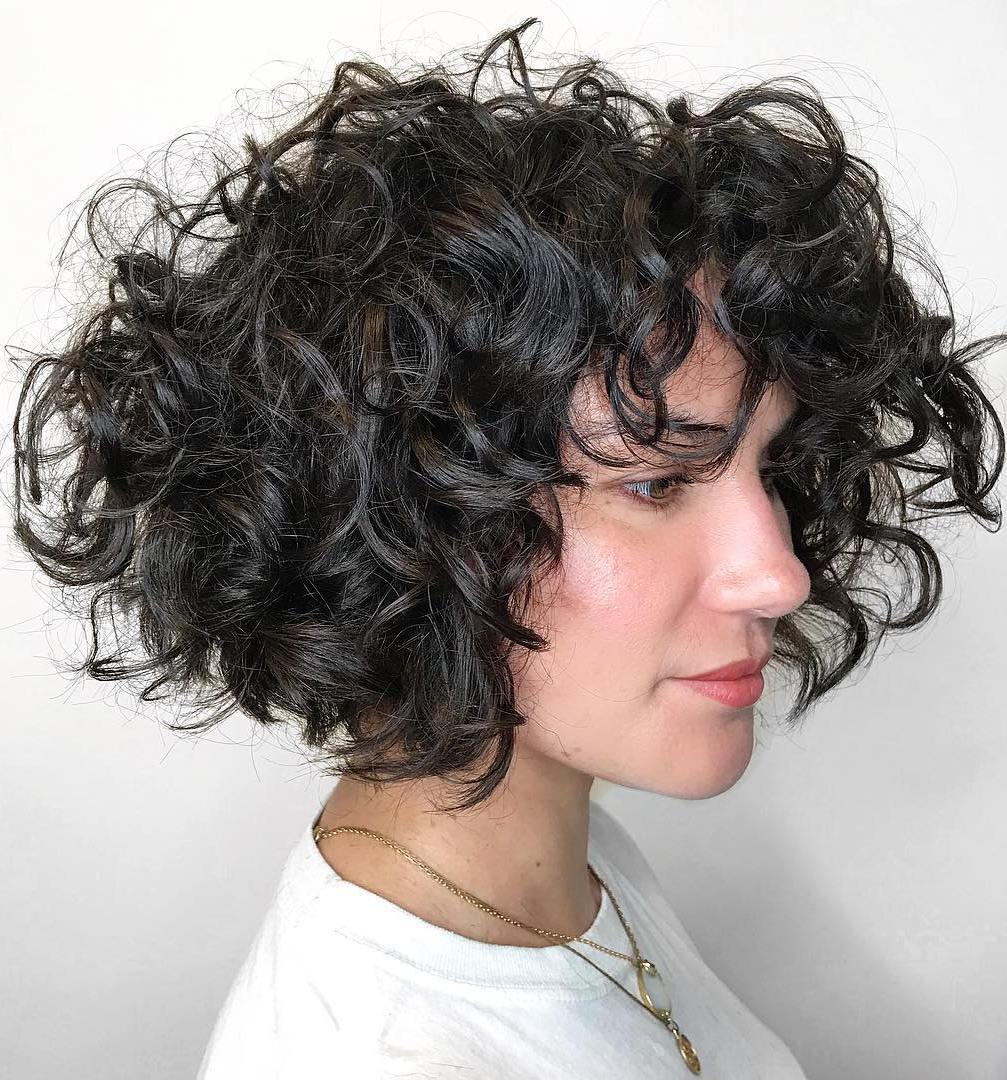 via @themonacut
Embrace the powerful volume of large thick curls with a lush chin-length bob that is enhanced by wild bangs.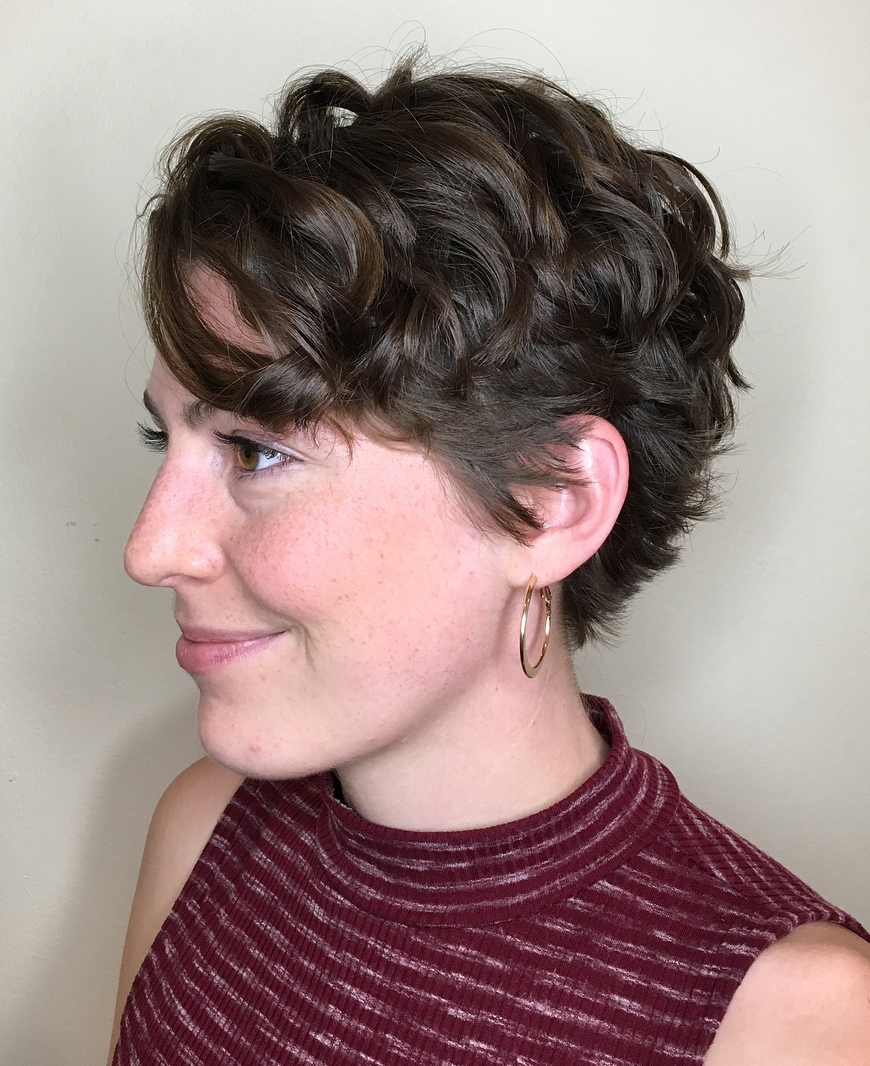 via @ash.paul.hair
Give a twist to your wavy hair by cutting it short and mixing textures. Flip out the shorter side and back strands and tousle the longer locks on top.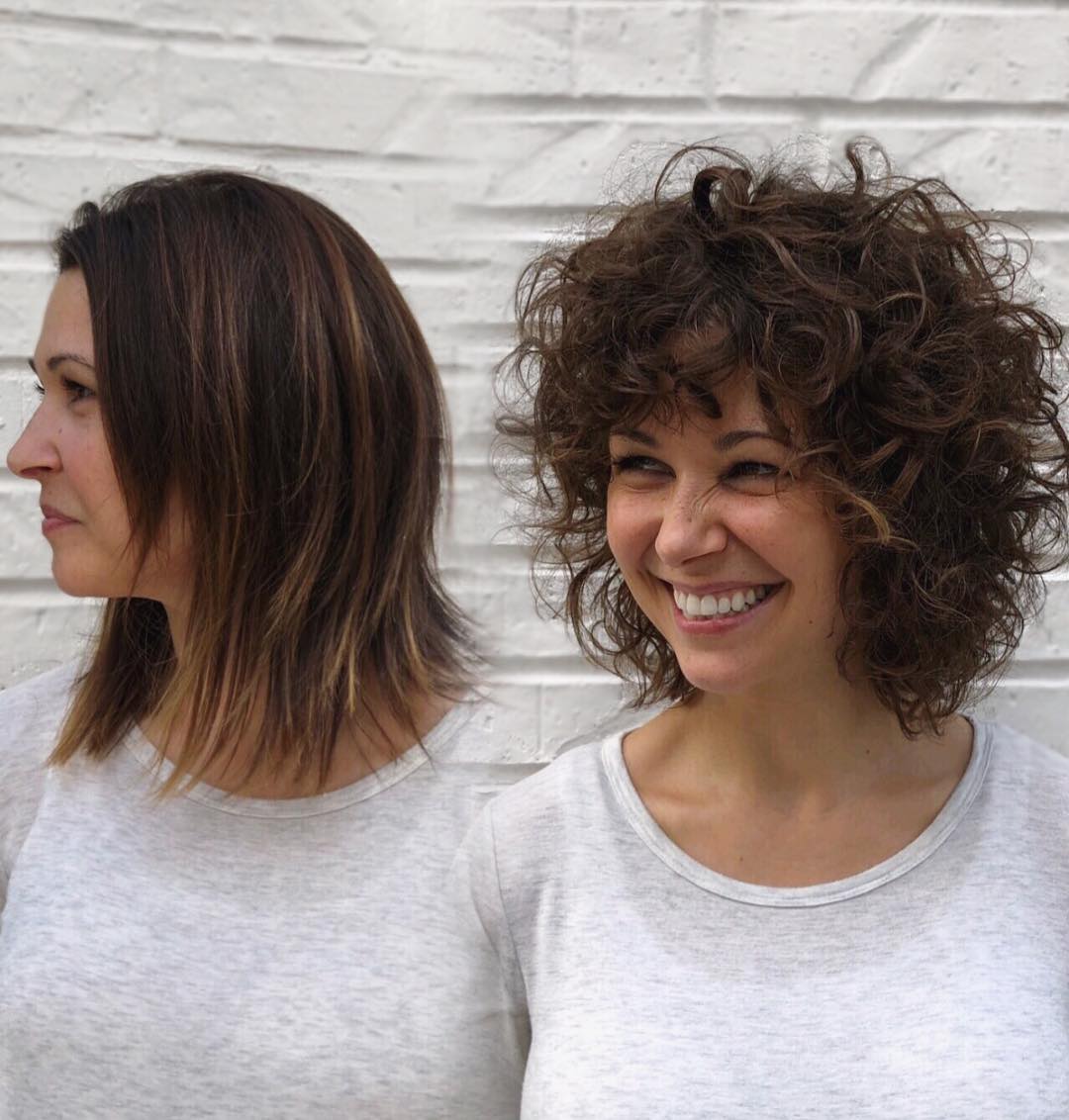 via @soraverly
Go for a perm to boost dimension in your hair and get something as fantastic as this airy lob with bangs and textured locks.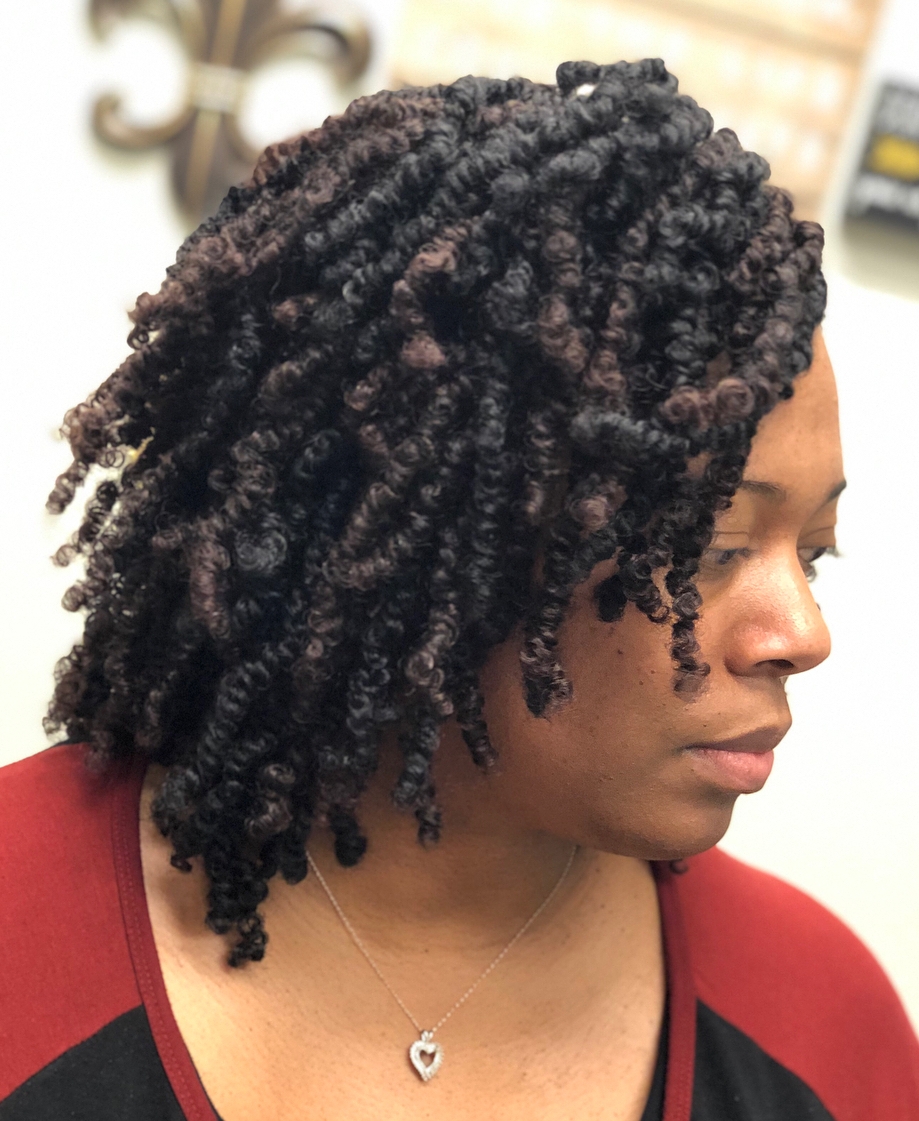 via @rejeanm_hairstudio
Opt for a crochet hairstyle, mimicking a heavily layered lob that is structured to flatter your face shape.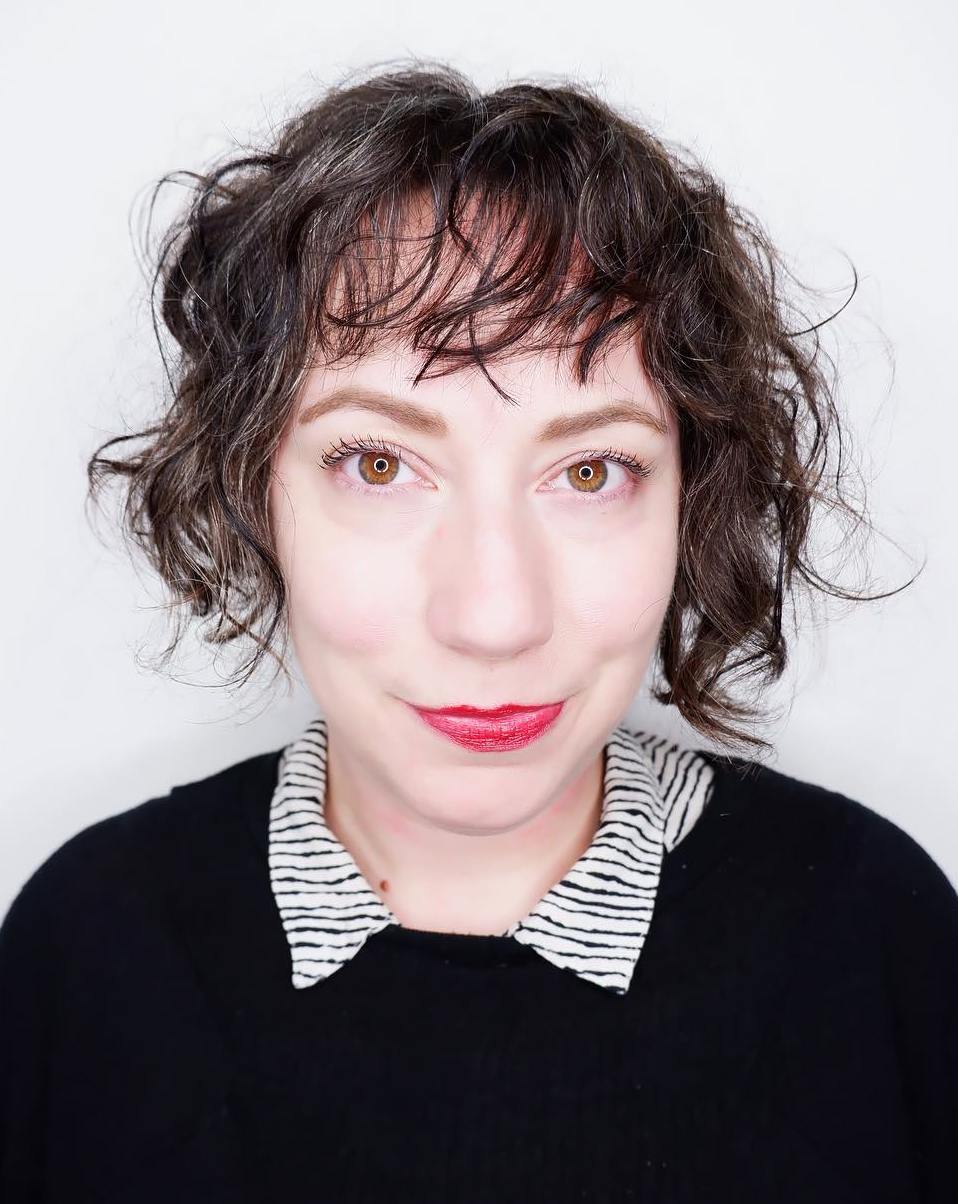 via @exhibitsalon
Reveal some French charm trying a short messy bob with bangs. Note how this brown hair is juiced up with a mix of wavy and piece-y textures.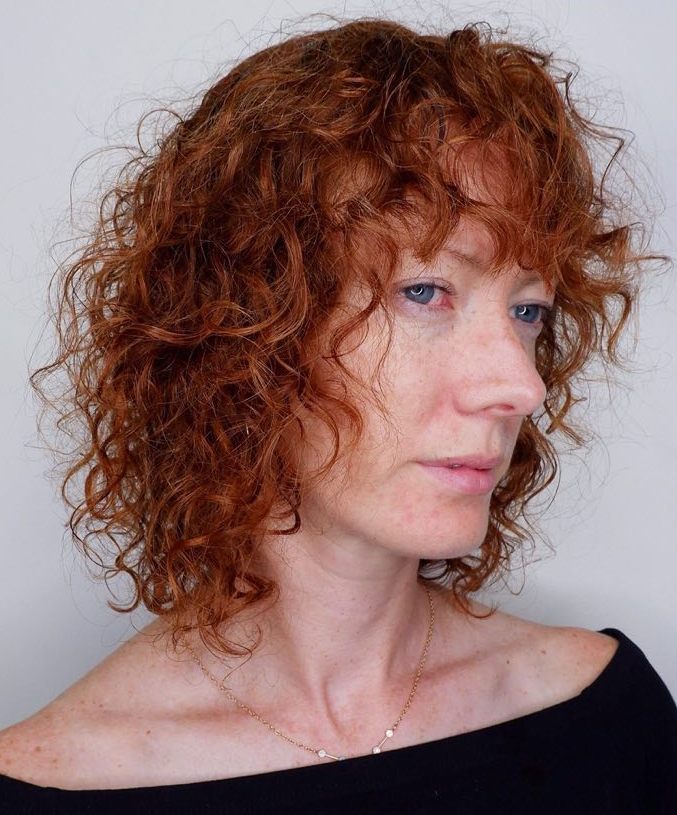 via @lynniekjones
Red hair just creams for flirty ringlets, and you can make it even more touchable by adding a shaggy finish and bangs styled in line.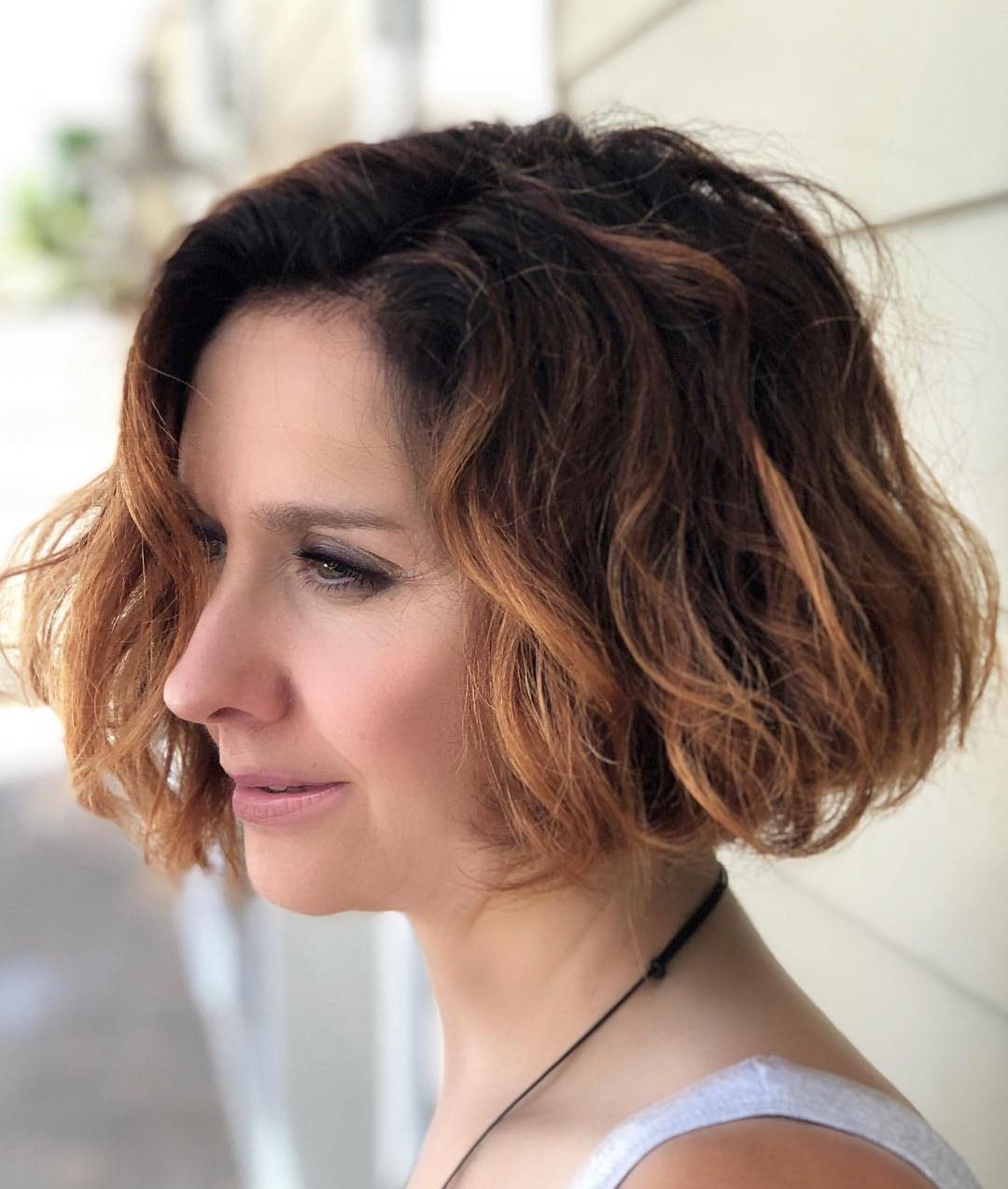 via @girl_with_the_curl_
Make your classic one-length bob really arresting by incorporating a dramatic ombre with a deep dark base.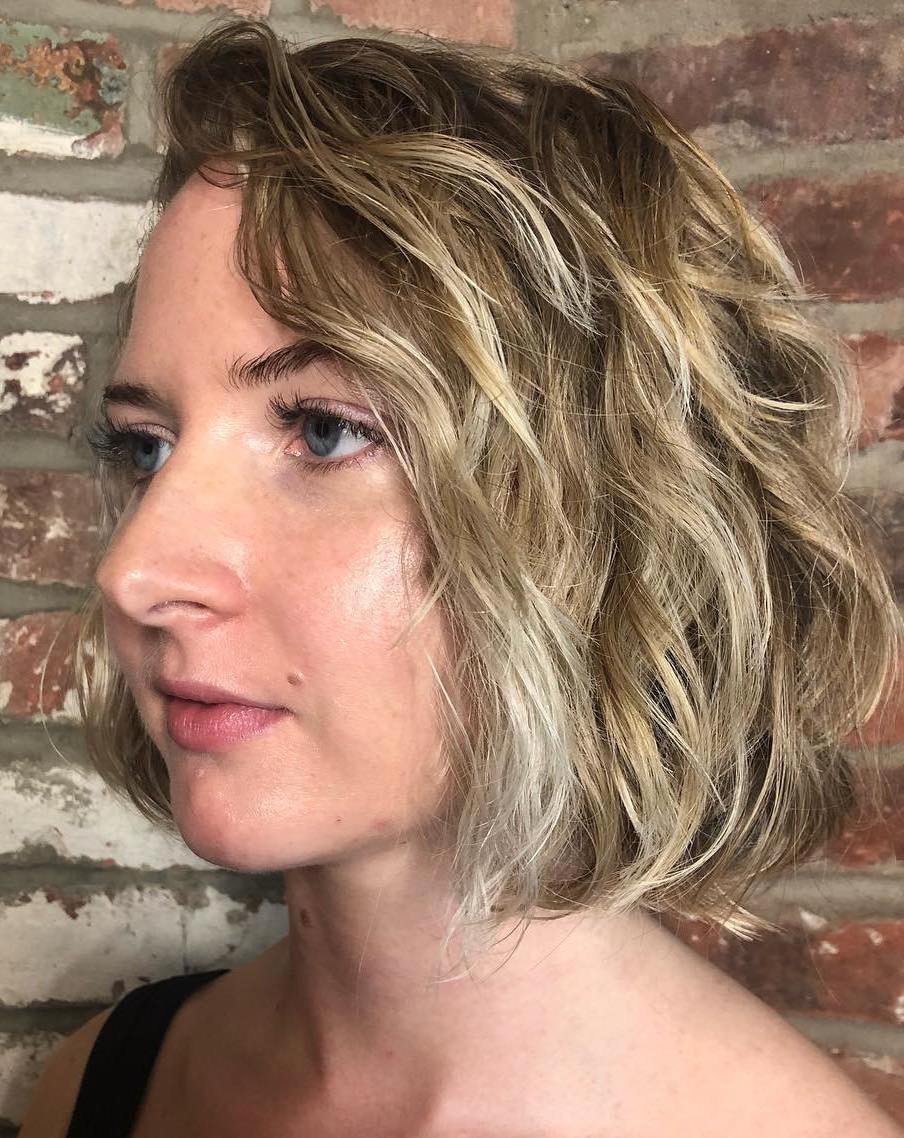 via @missalissathehairdresser
If you're a blonde gal, ask for dimensional highlights to get depth and for layers to enjoy movement.
via @retrohair
When your pixie isn't jaw-dropping enough, spice up your tight curls with a bold color, like this stunning teal hue.
Whether you have thin waves or a head of ringlets, you will find a trendy short 'do in our hot collection. Be sure to pay a heed to professionals' tips, but also be bold to experiment for creating your signature style. Meanwhile, we'll be keeping track of trends for curly hair to give you even more ideas and recommendations.