Though thick manes excite envy in girls with fine and thin locks, there are also challenges faced for those with big hair. From pains of detangling and round brushes stuck in the tresses when combing to crazy conditioner waste when washing, a head of hair gives plenty of reasons to think of a big chop. But what short hairstyles for thick hair are trending now and which one will work for you? Let's sort it out!
Flattering Haircuts for Different Hair Types
Where to start when you need a good idea for your new crop? "Get a cut that works with the texture and shape of your hair – that's more important here than the shape of your face," says celebrity hairstylist Nick Arrojo to Redbook. Why? Because by learning how your hair falls and moves, you'll get the hang of how to style it in line with your face shape. And since it makes a big difference whether your hair is straight, wavy or curly, we've collected helpful illustrations and tips for each texture to facilitate the process of learning and choosing.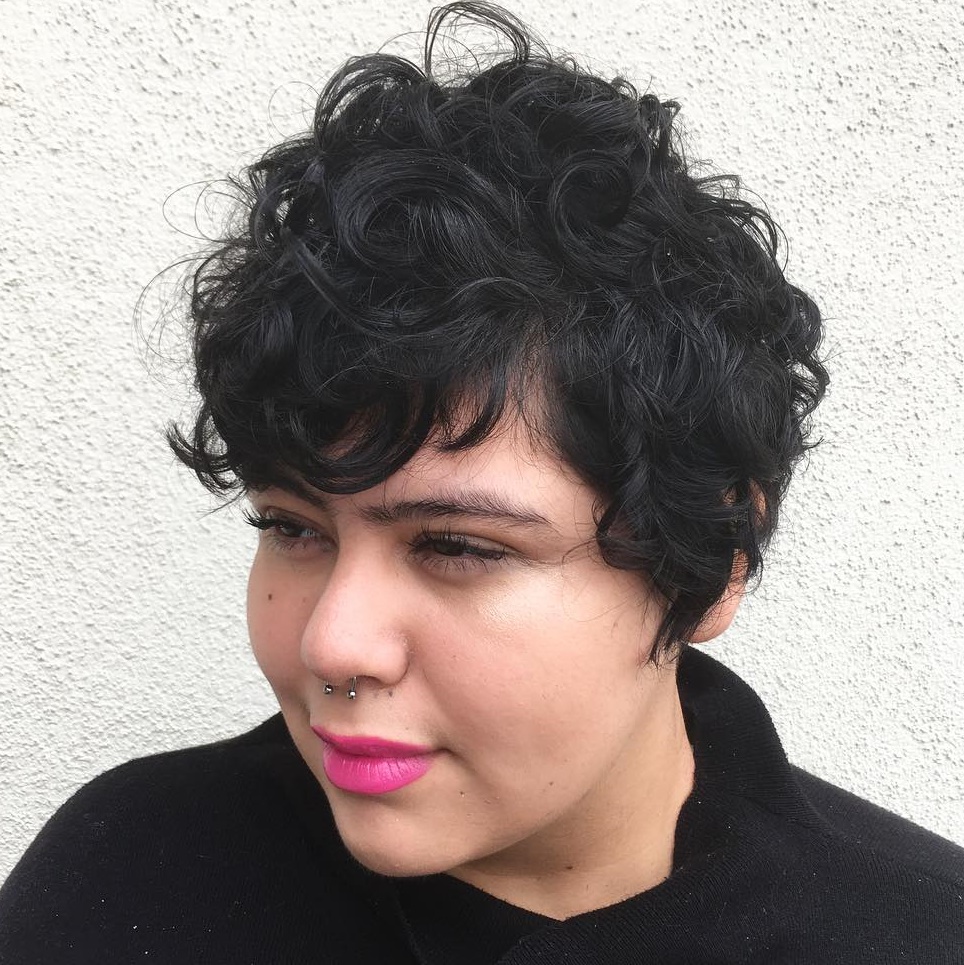 via @shapeshifter_hair
If you have frizzy wavy hair, try to keep it on the longer side of the pixie cut for weighting it down, while incorporating the fizz into trendy messy styling.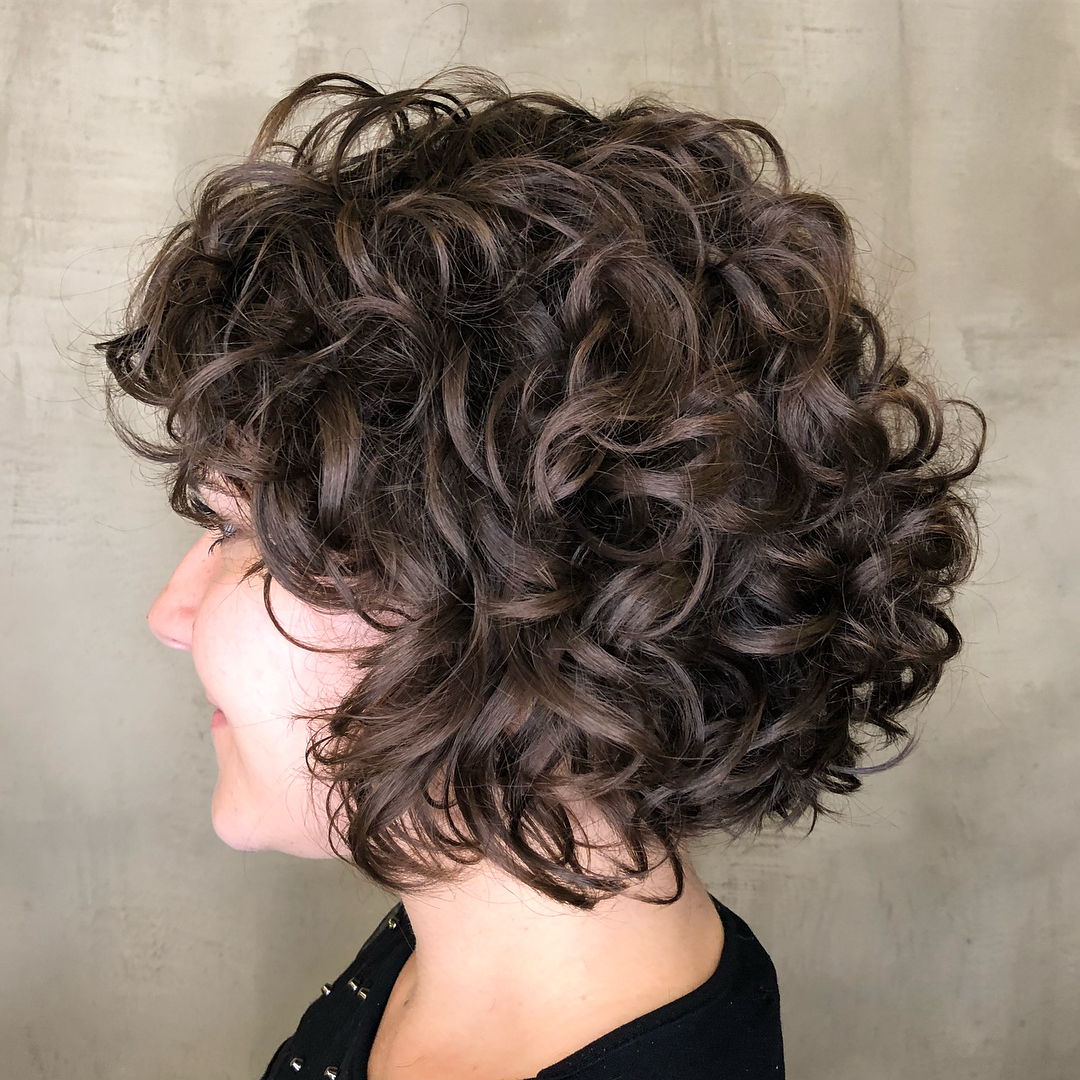 via @biahulmann.hair
Curly locks radiate bounce, when packed into a layered bob, cut asymmetrically for an edgier feel. Make sure to have your ringlets well-defined.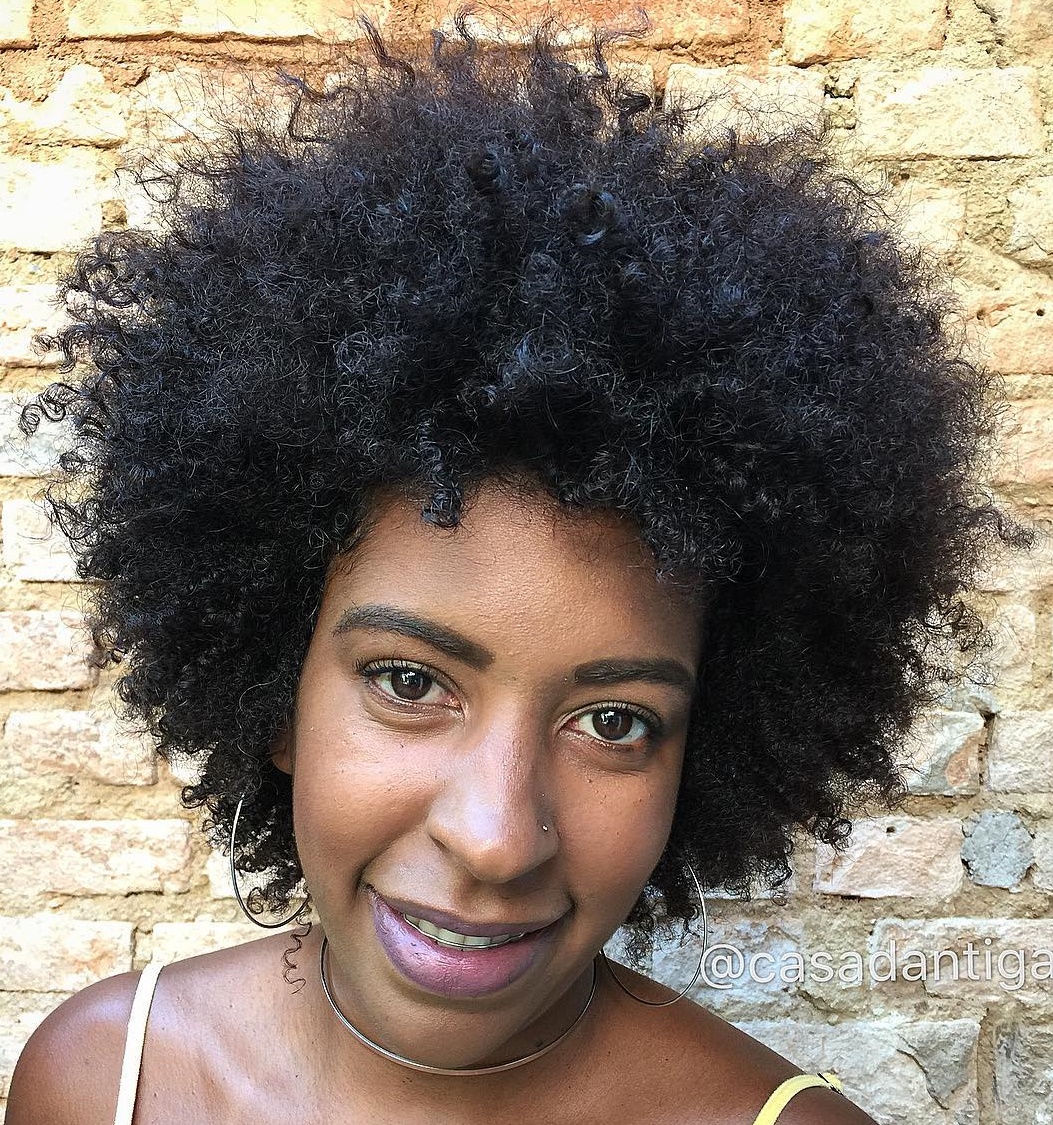 via @casadantiga
This girl rocks her bushy coarse mane all natural, putting a focus on the rounded shape and inborn volume.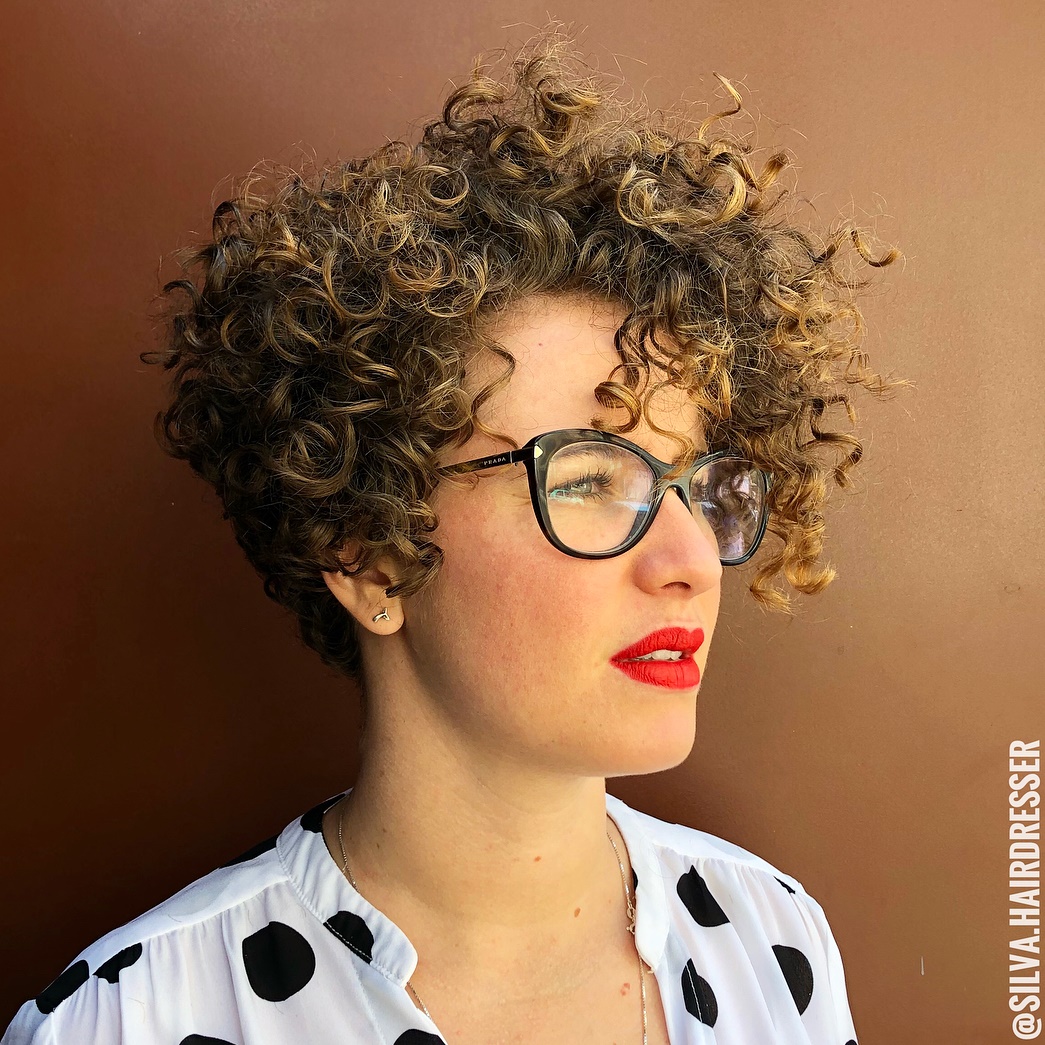 via @silva.hairdresser
Natural or permed, you can nail your ringlets by giving them structure within a cute pixie cut with longer tresses on the sides and top, also adorned with bangs.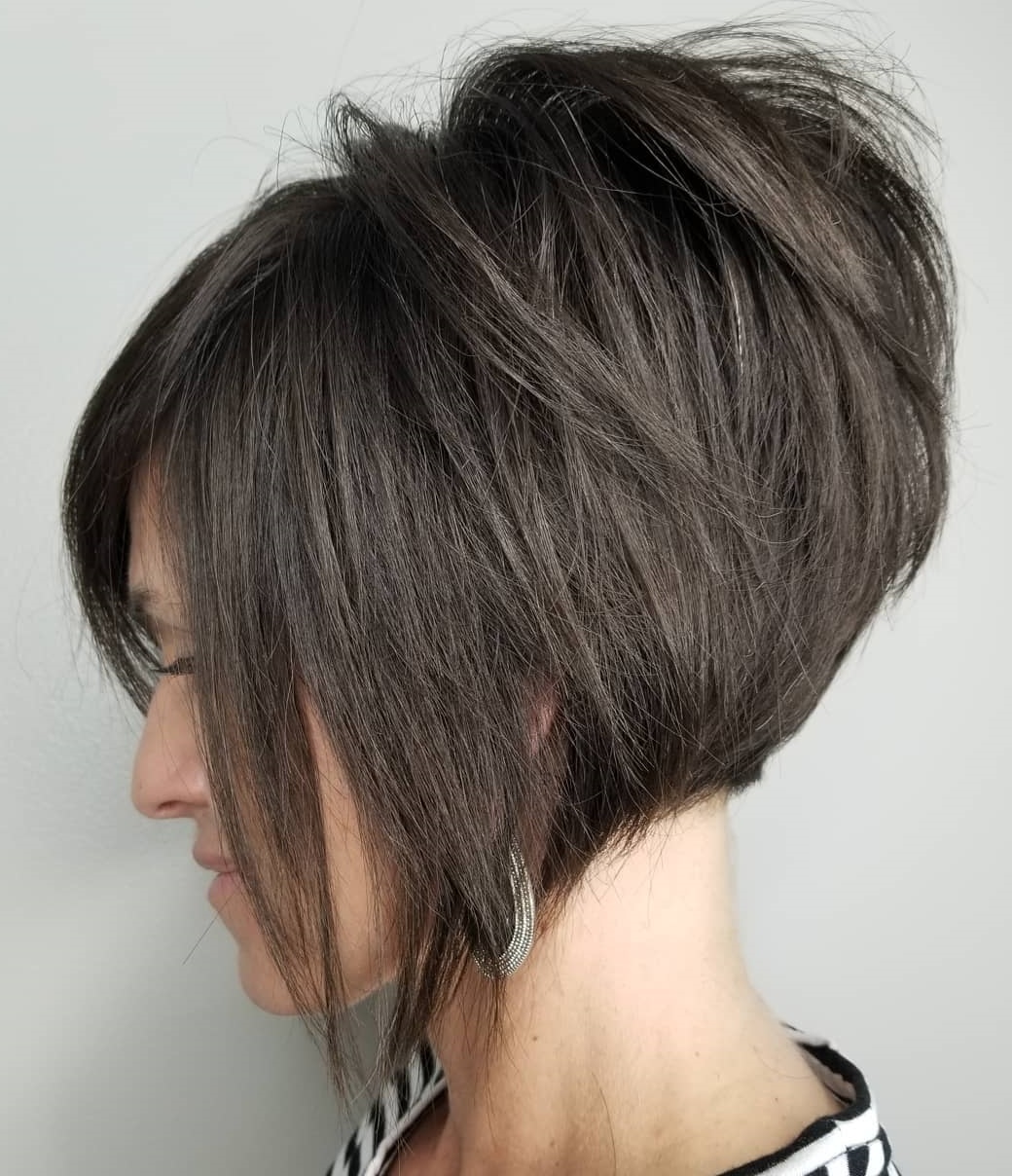 via @pixie.cut.queen
Razored 'dos add texture to straight hair, while retaining the inherent volume and removing excess bulk. This short angled bob with a side fringe is a real bomb.
Crops for Different Face Shapes
Matching a haircut and your bone structure is your next step to a trendy and flattering style. You need to balance your facial features with the length, shape, and volume of your hair if you want to get the most suitable look. Well, unless you're the proud owner of an oval face. "Oval faces are symmetrical and easy to flatter, so short cuts work well on them," says celebrity hairstylist Dave Stanwell in John Frieda brand's beauty blog. However, even an oval face can be dragged down by a bungling 'do, while round, square and heart-shaped faces require much more caution. Here are some sure-fire ways to frame them.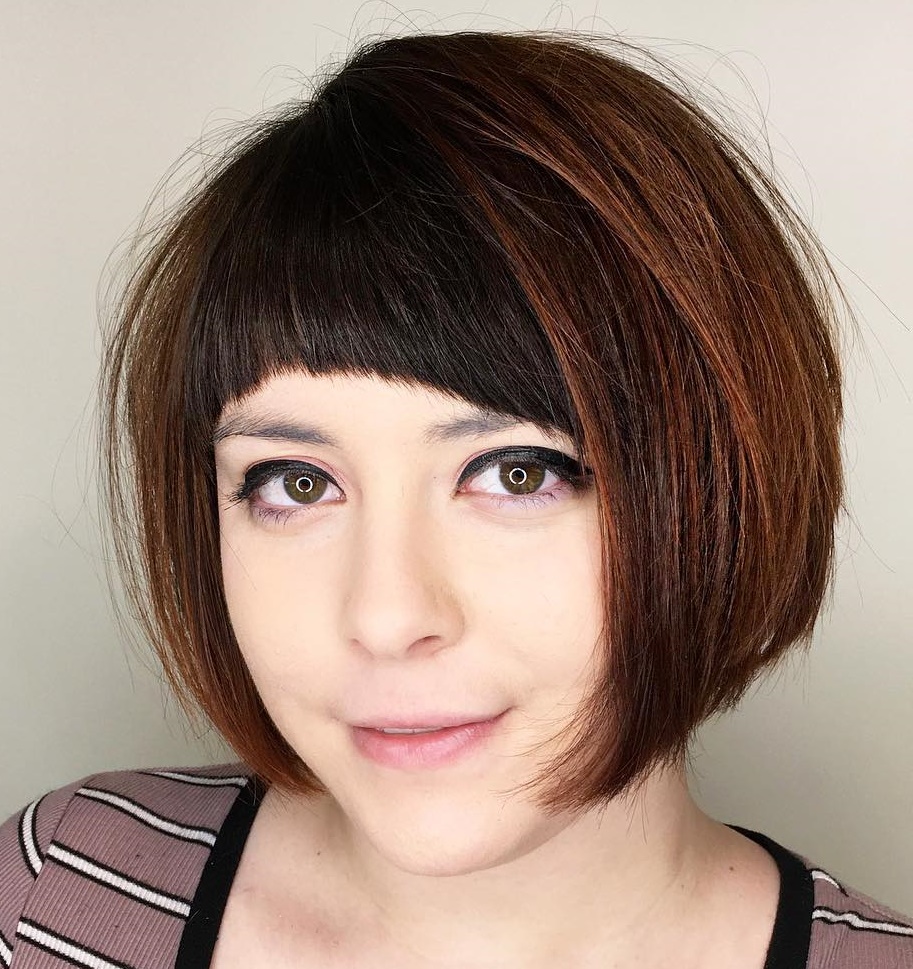 via @xelamack
Though full blunt bangs are not recommended for round faces, this short sassy fringe is an exception. It's graphic and angled, while coupled with tousled bob styling.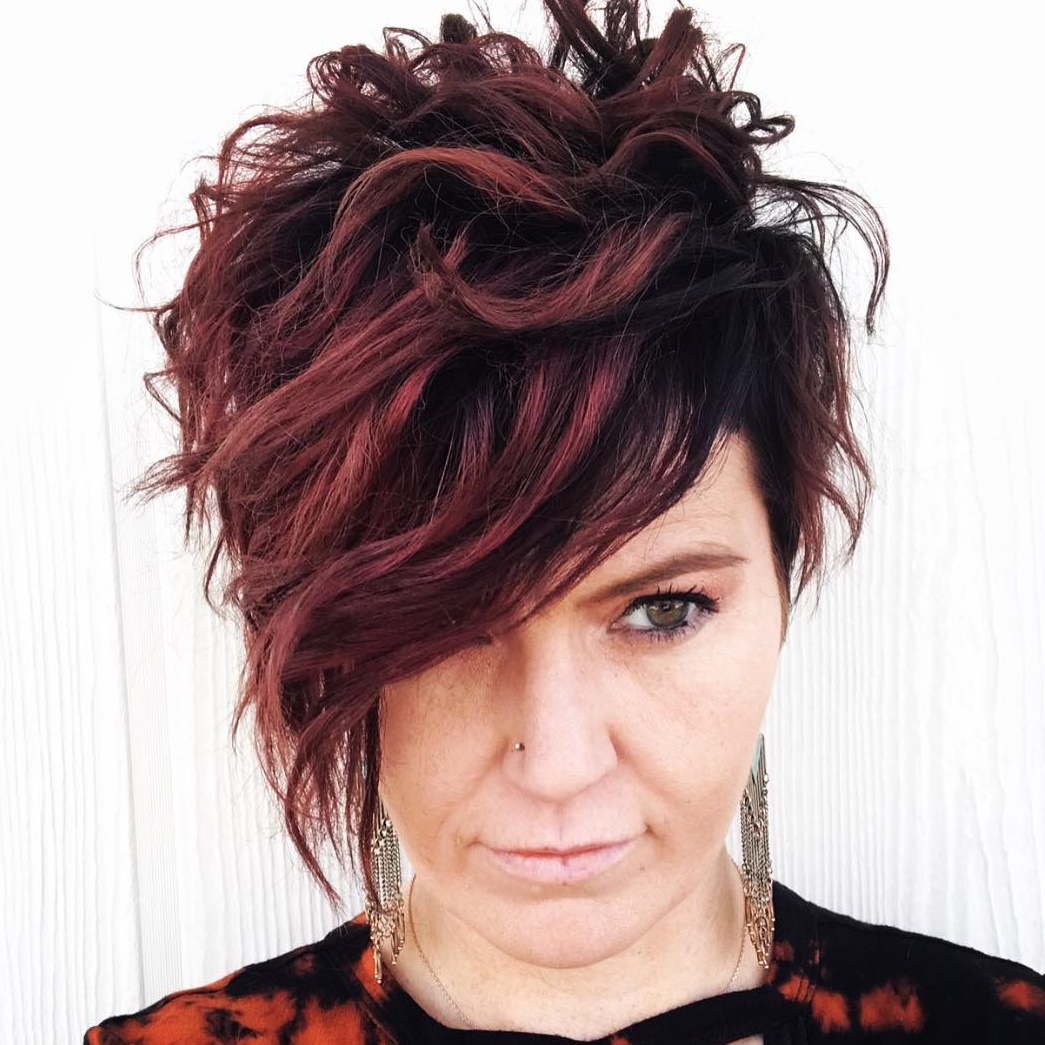 via @hairbybradee
An oval face allows for daring hairdos like this highlighted burgundy pixie with super-long bangs and layered wavy tresses all throughout the top.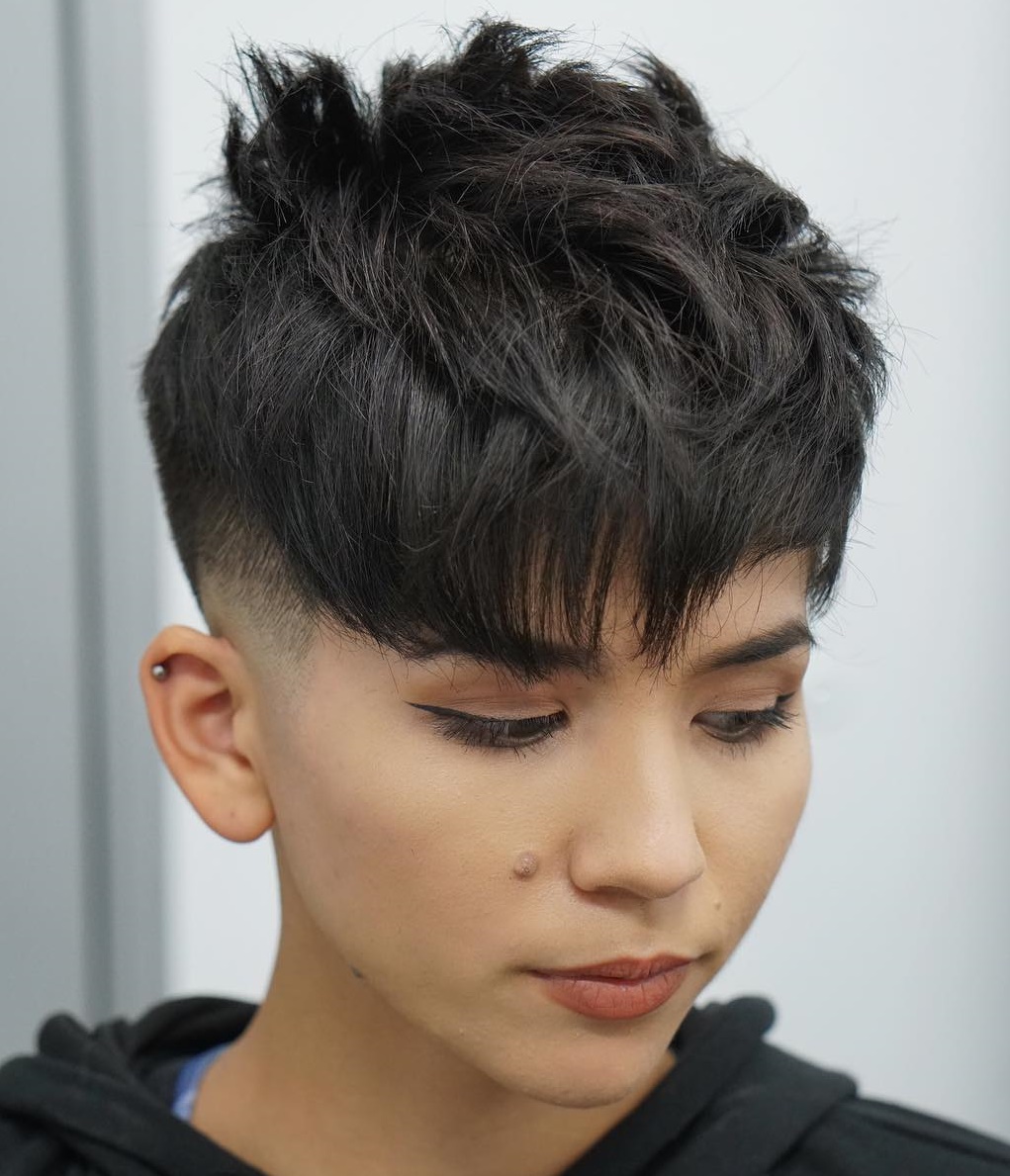 via @notanothercutter
Females with heart shaped faces can pull off a sharp pixie with buzzed sides, textured pieces on top and a brow-skimming fringe.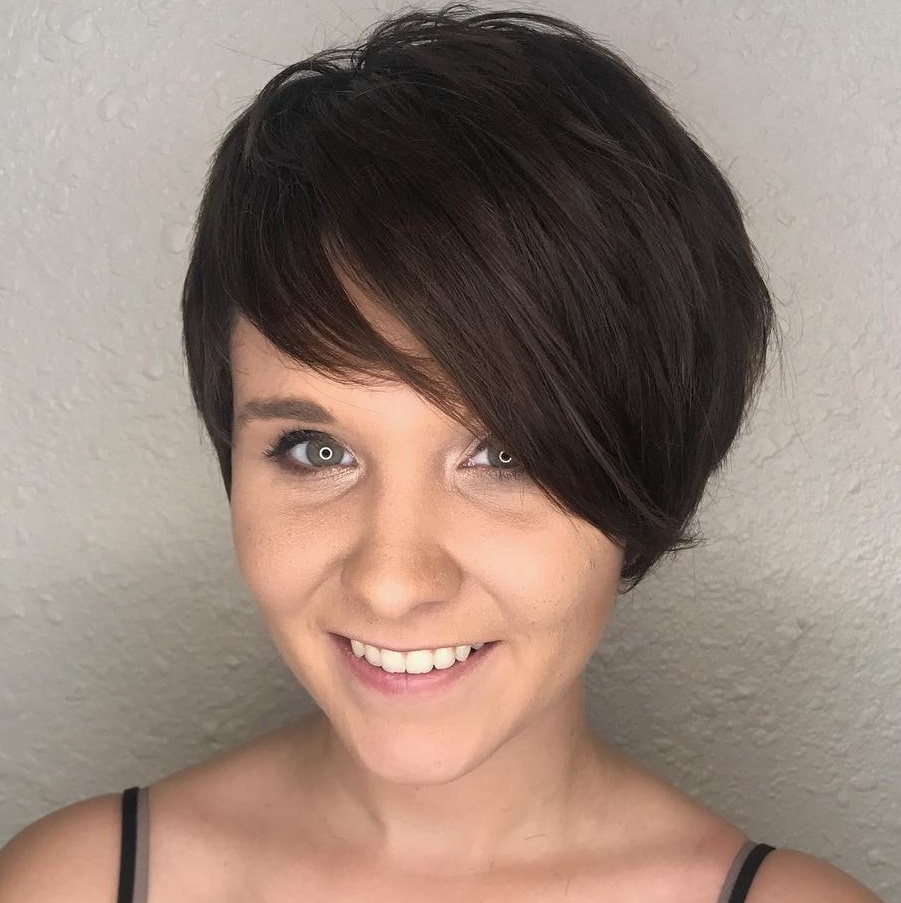 via @alchemyorlando
For creating width to balance your long face, opt for volume-adding layers and asymmetrical styling. A fringe to cover a big forehead is a must.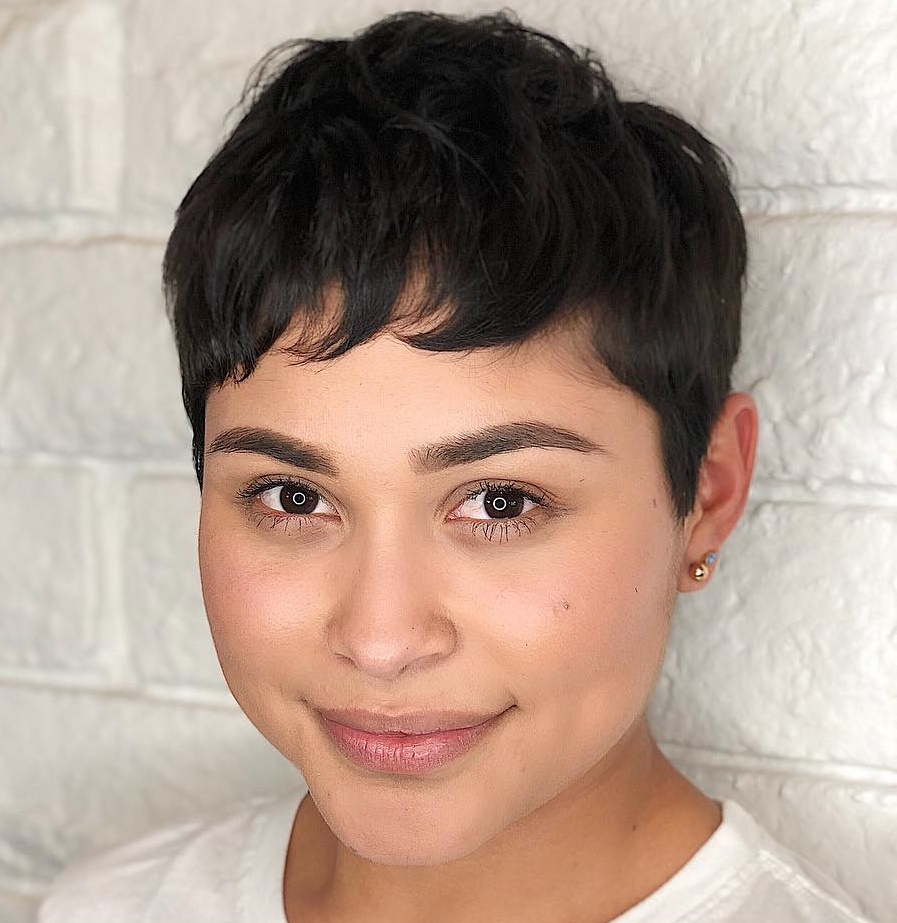 via @judeviola
Add curved bangs to your cut when you need to soften your square face and keep the shape of your pixie a bit rounded with adequate layering.
Bang-On Bob Haircuts for Thick Hair to Rock in 2023
When you're not ready to go to the extremes with a pixie or other very short cuts, the bob is your obvious option. "For me, it's the most ageless style of all time not only because it transcends eras but suits everyone from three-year-olds up to a 103-year-old. It's amazing with all hair textures and can be adapted to suit all face shapes," Larry King, beauty columnist and hair expert who works with stars like Gigi Hadid and Tilda Swinton, told Glamour. But if you don't want to get a mushroom look instead of a cute hairdo (which is very much possible with thick manes), be sure to have your bob thinned out properly.
via @hairlover603
The layered bob gives a nice chance to showcase an exciting color blend, while molding straight thick strands within a clear shape.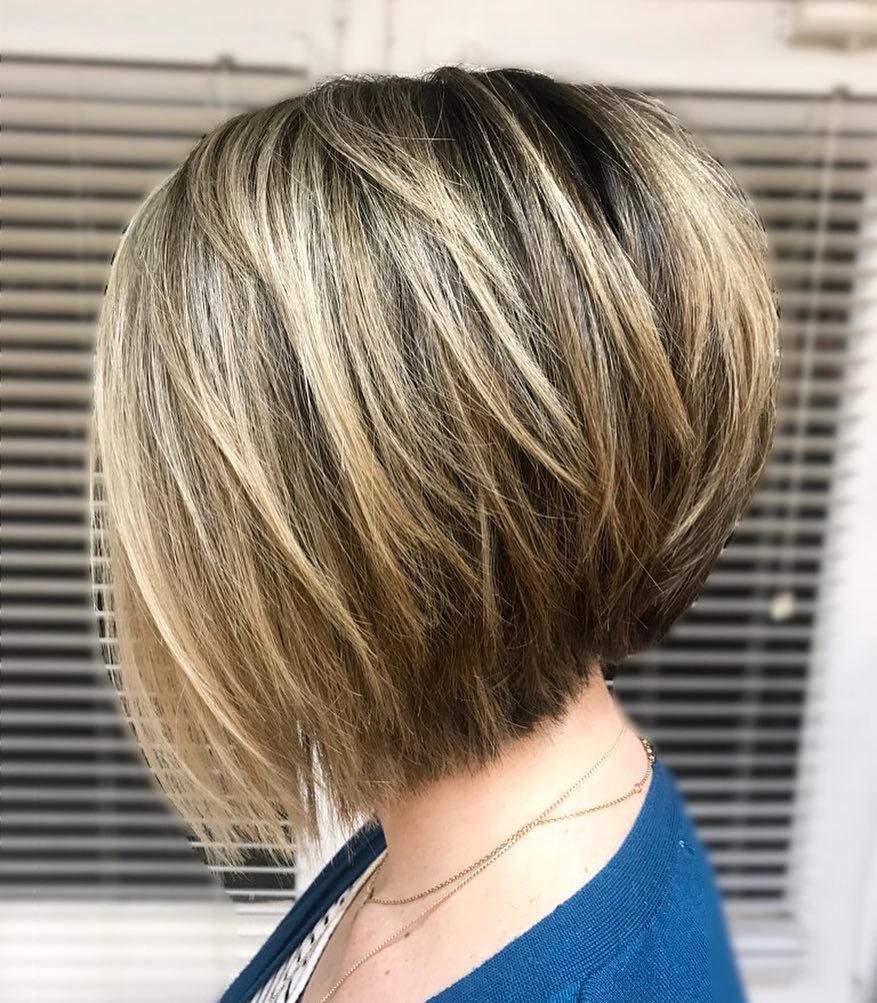 via @prissyhippiebeautyshop
This angled bob features more disconnected layers and a shaggy finish, also displaying a lived-in balayage work.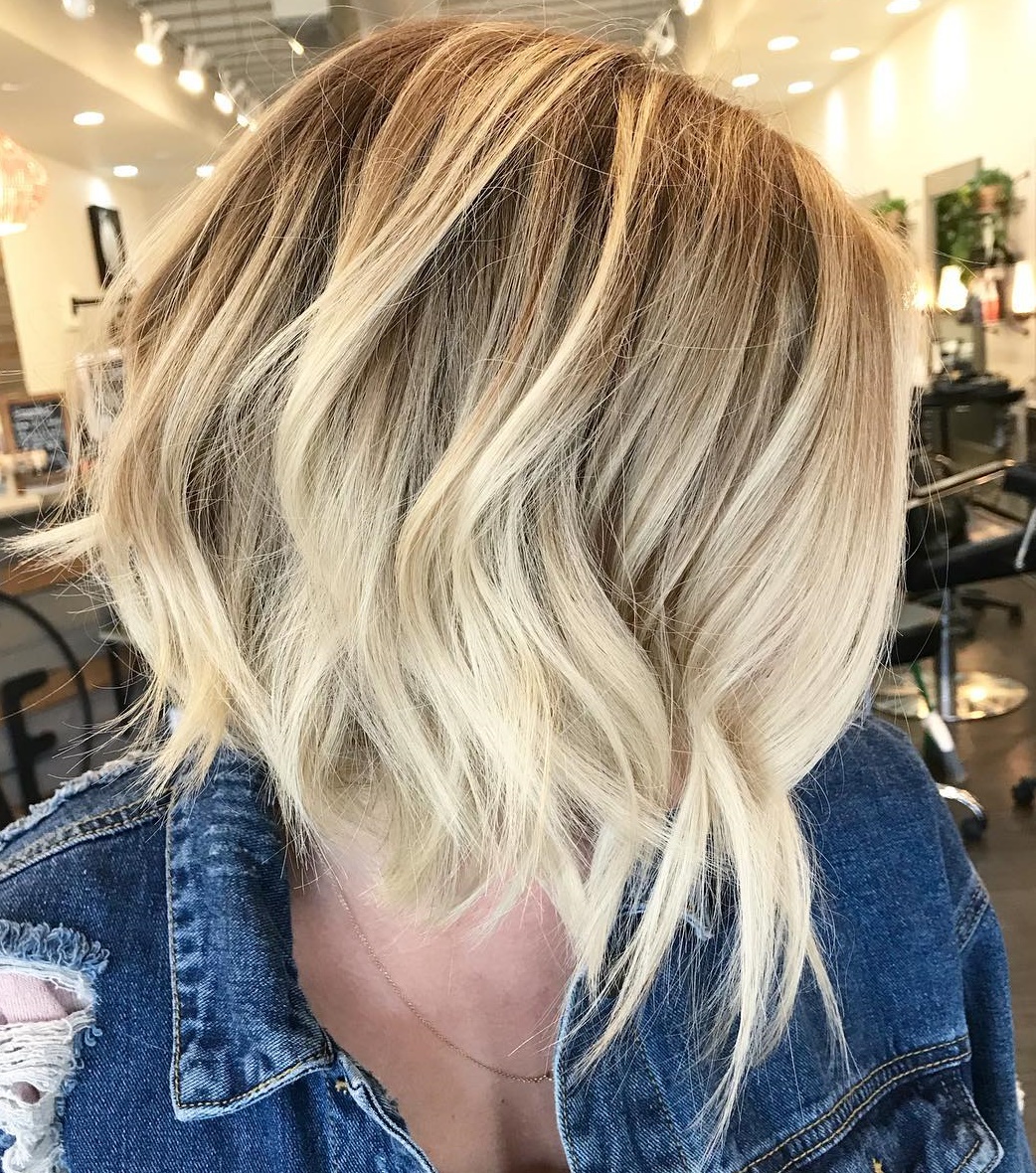 via @maddieatthemae
You can go longer with a choppy bob featuring a bit shorter back and loose waves bended in the middle for a hot beachy look.
via @kelseyan
This gal rocks her dynamic bob with bangs that are side-swept and cut piece-y to blend into the overall style and to accentuate blonde streaks.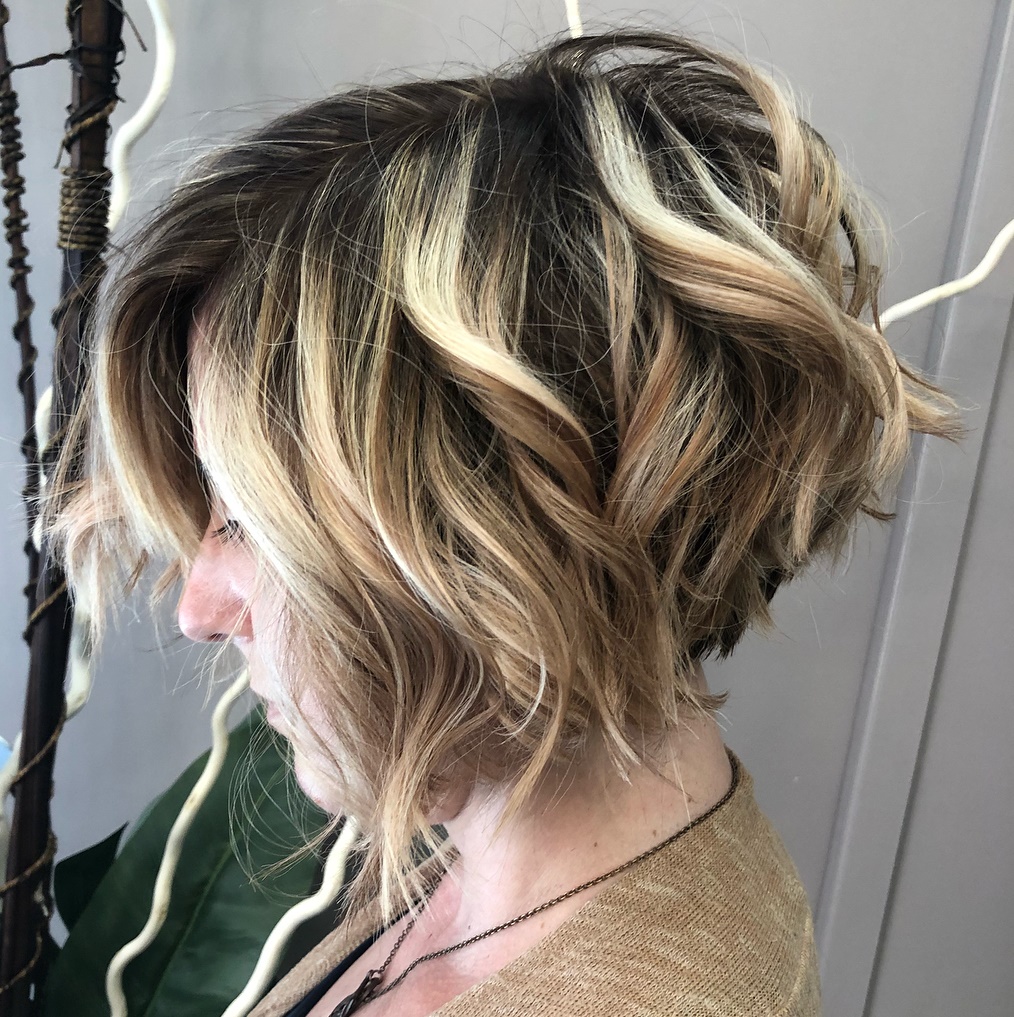 via @luxxestudio
When you want a clearer shape and added dimension on the top, ask for a short stacked cut and texturize it further by waves.
Cool Short Length Layered and Styled Fashionably
"If you have really thick hair and no layers, your hair can look like a blanket," says Mia Santiago, celebrity hairstylist, to Allure. Indeed, when it comes to longer crops that are cut one-length all around, you risk getting your mane dull-looking. It's especially true for straight and a bit wavy strands, which lack movement, as well as for one-color hair that cannot boast depth and transitions of hues. On the other hand, short thick hair can become too fluffy, when the weight used to tame the pouf is removed. Likely, both layered bobs and pixies help manage the fluffiness and add vibe to thick locks.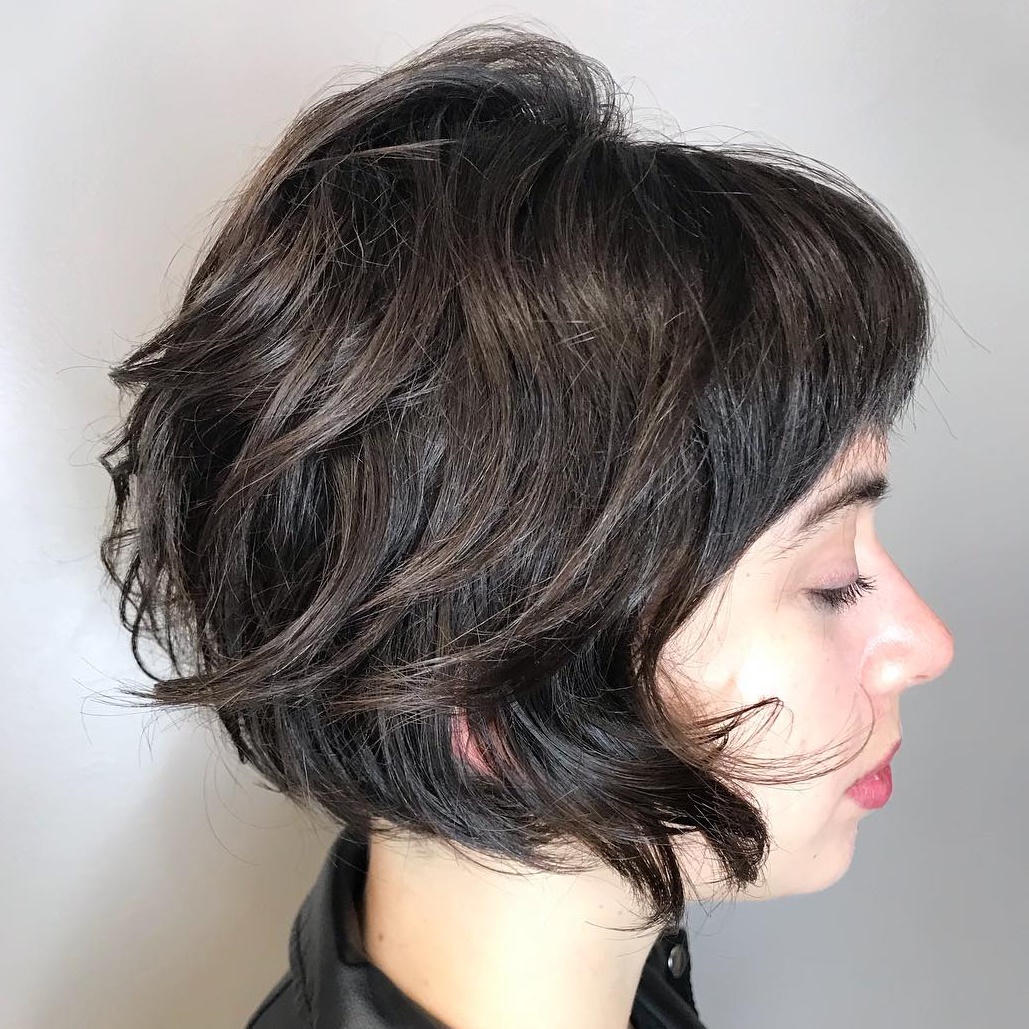 via @juliespeakshair
This ear-length bob with bangs has a flawless French feel, though upgraded with the elevated top and flipped out upper tresses.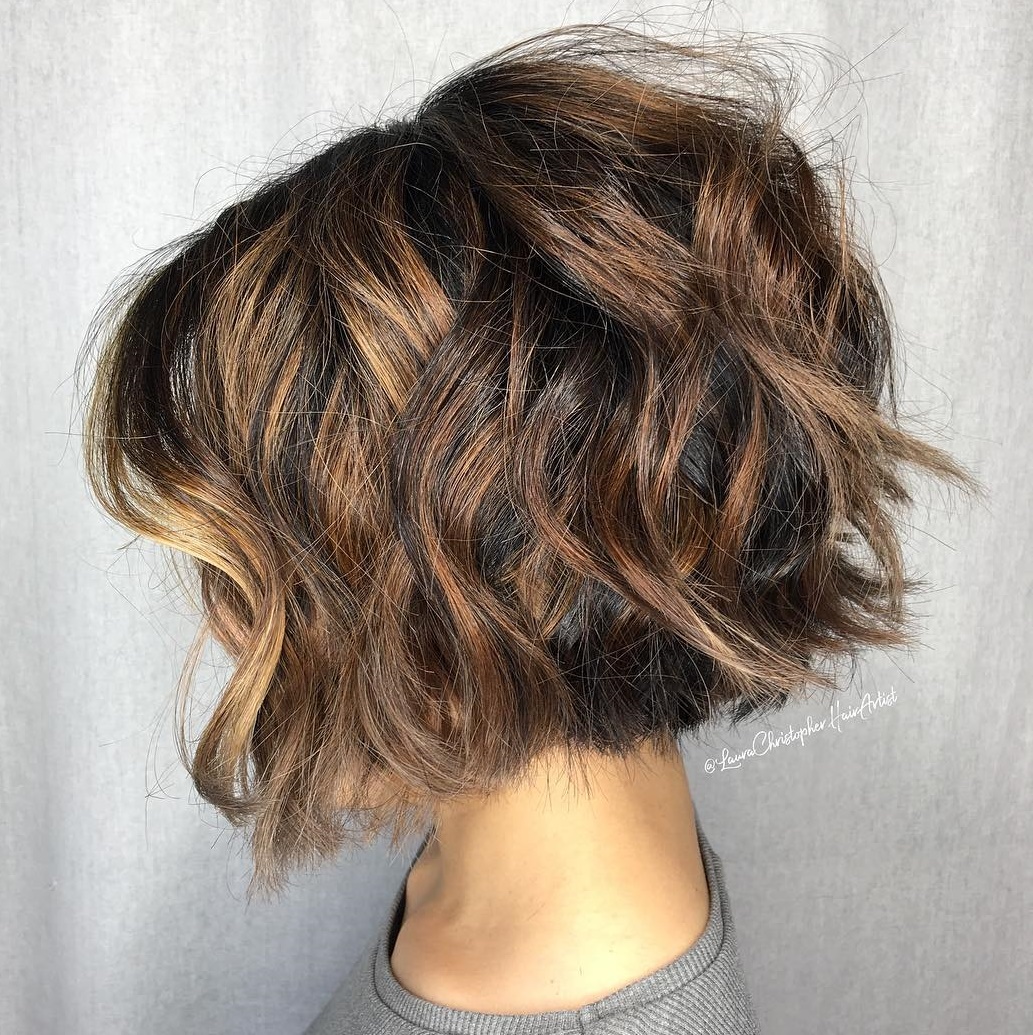 via @laurachristopherhairartist
This wavy bob is actually very thick, but it doesn't feel as this due to a razored finish and a plethora of texture, enhanced with a mix of colors.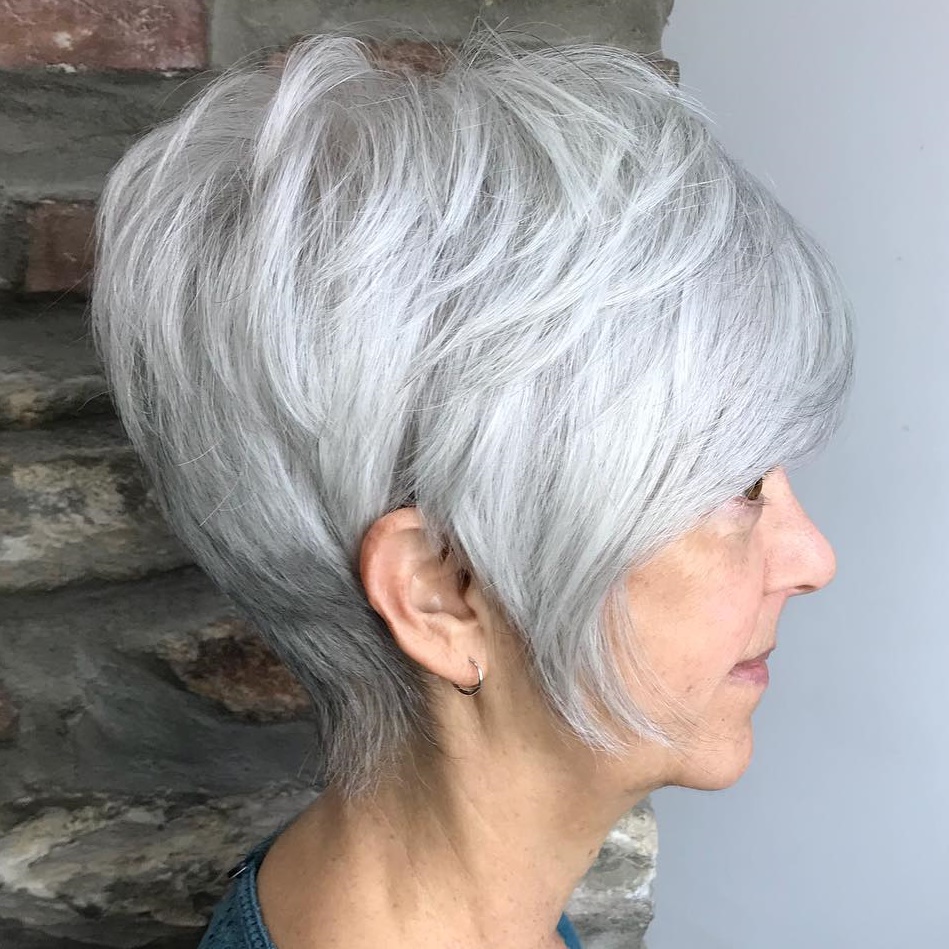 via @michellemillerhair
A lady over 50 will knock off years with this elegant grown-out pixie boasting bouncy strands on top and playful face-framing locks.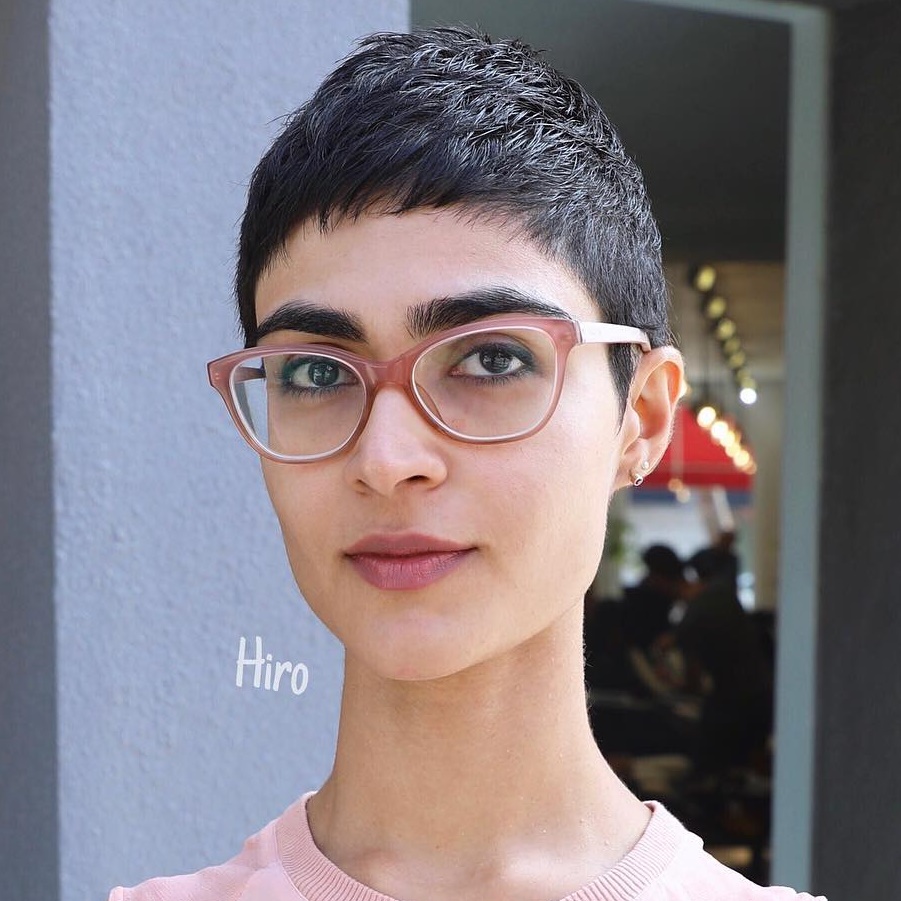 via @hirohair
Bold girls will enjoy a very short option teamed up with statement baby bangs. Though the hair lies close to the scalp, the longer top layers serve to create volume.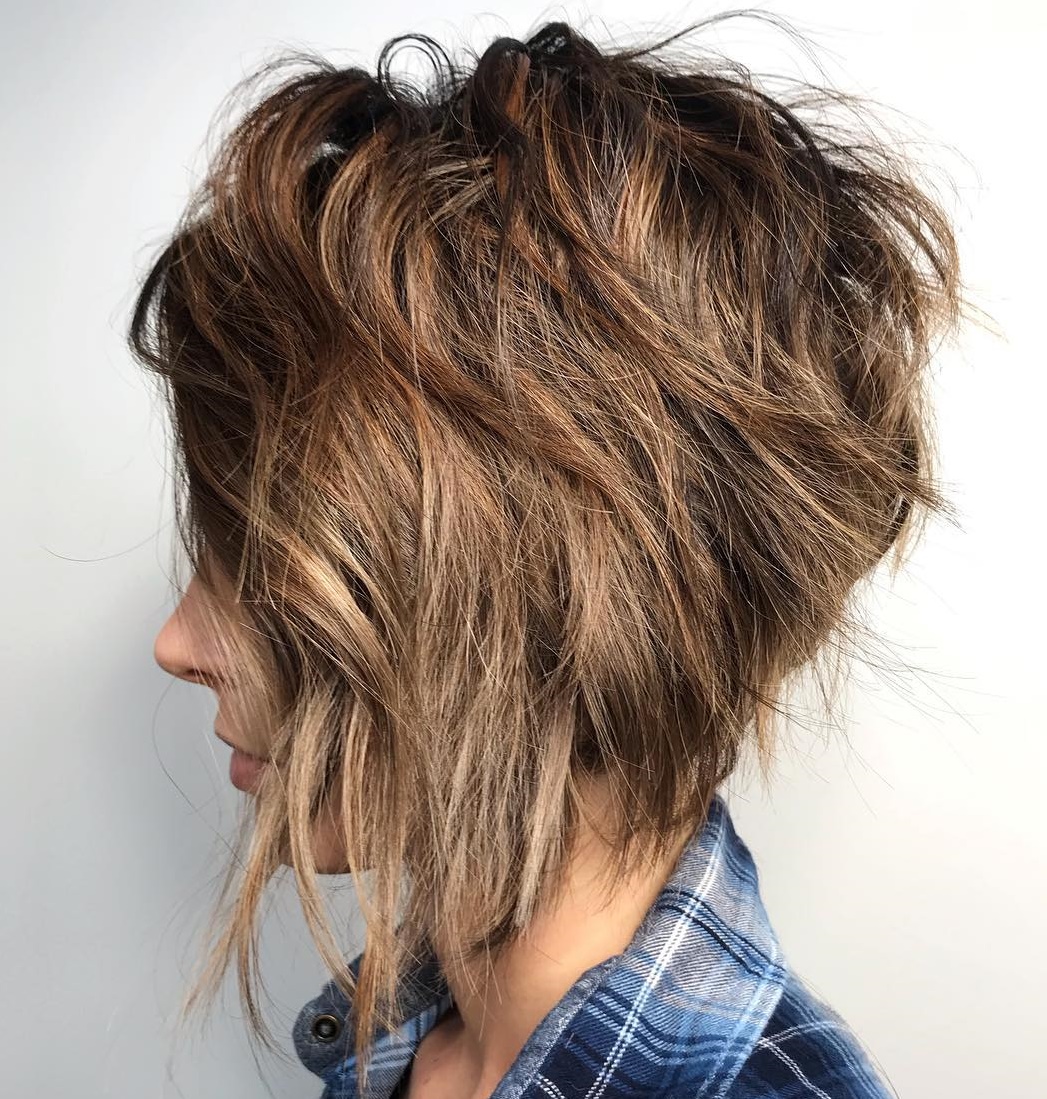 via @shmoakin_hair
And this inverted bob, which features a hardly visible undercut enveloped with heavily textured layers, is the very thing for wash and wear style.
Go-Go Black Cuts to Sport This Year
Thick Afro American hair is often laden with frizz, which makes it not so easy to tame. While long and mid-length hairstyles come with pretty much weight to manage the pouf, crops are short on this advantage. For this reason, some girls opt for relaxed hair, and if it's your case, you can just follow the general guidance given for thick hair. But if you're a naturalista who is looking for a hot teeny weeny Afro, you need to factor in both your curls type and your styling habits. Below, you'll find a couple of short 'dos to cater to different tastes.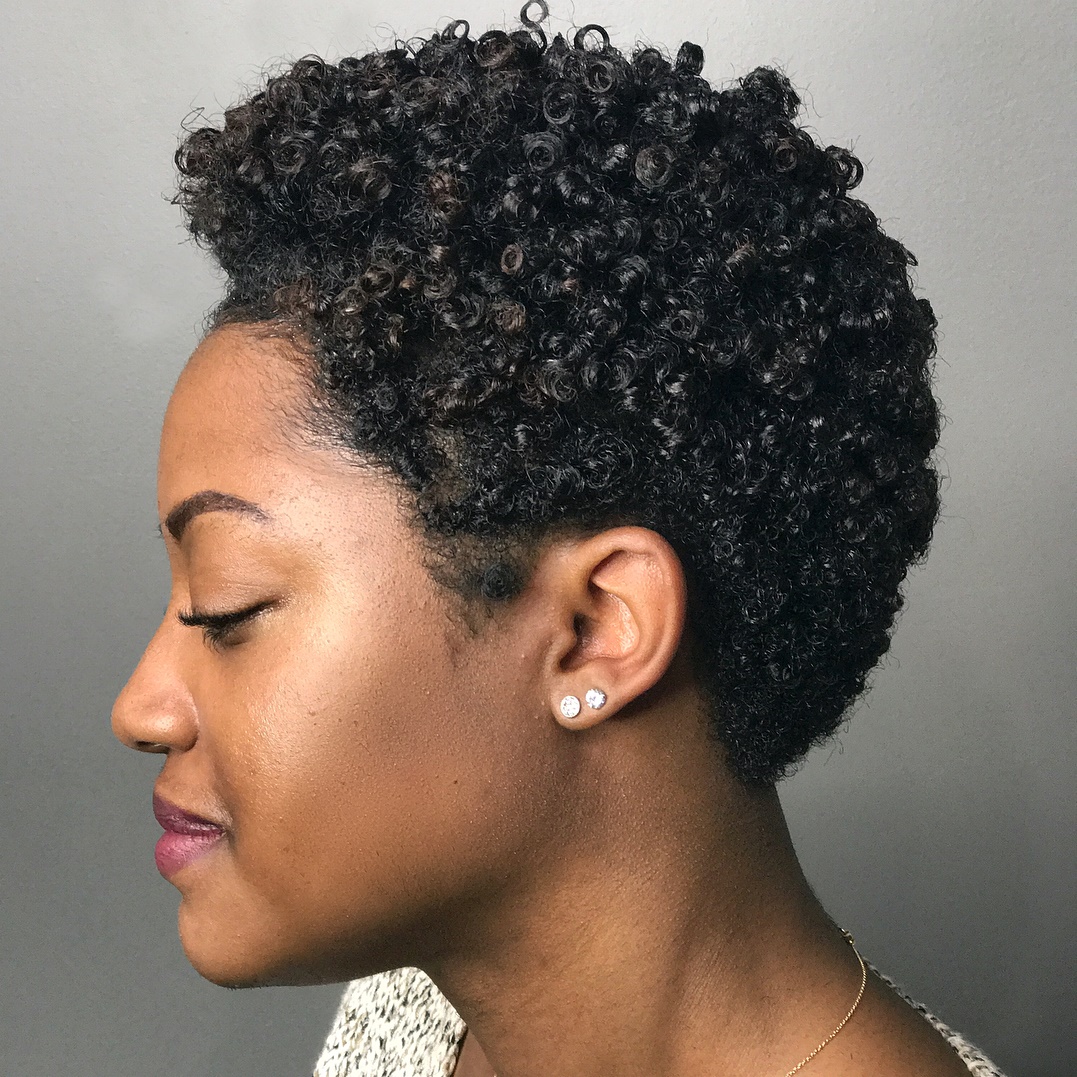 via @naturalbeauty365
If choosing a one-length cut with a clean shape for your natural hair, make sure your ringlets are thoroughly defined and baby hairs are beautifully sleek.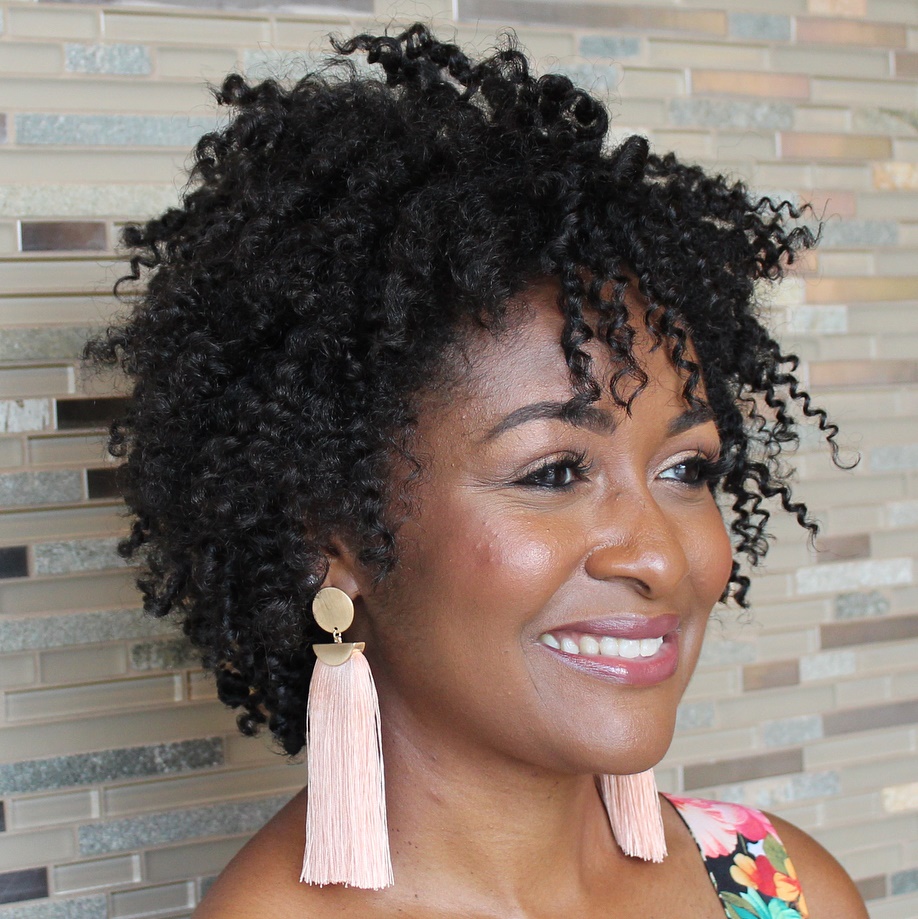 via @sweetstyles_naturals
Meanwhile, African American gals can also choose layered crops that pop up with bounce and volume. Springy bangs are here to add vibe.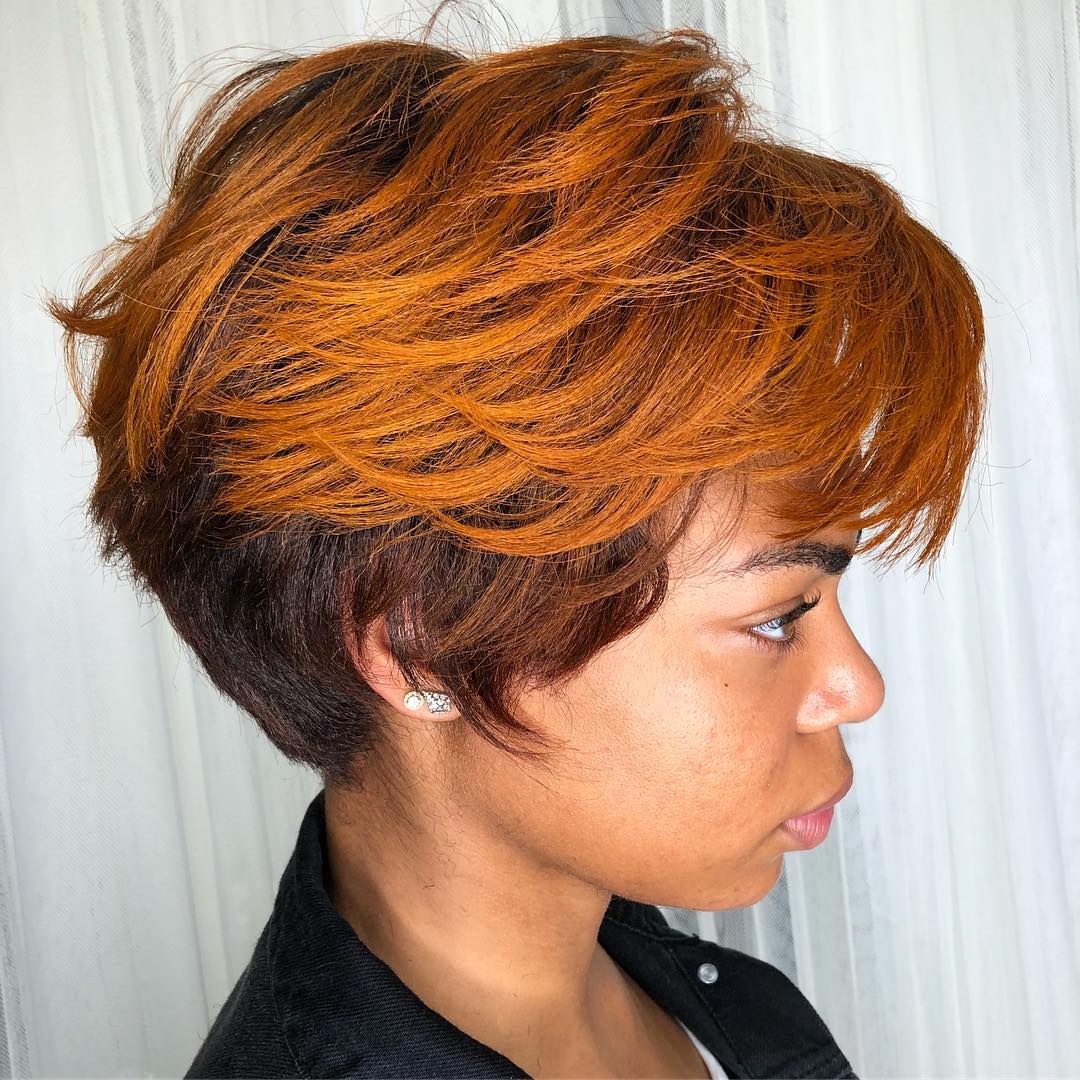 via @shaddah_elyse
This girl gave preference to the silk press technique, leading her to a gorgeous orange pixie with a darker shade on the bottom.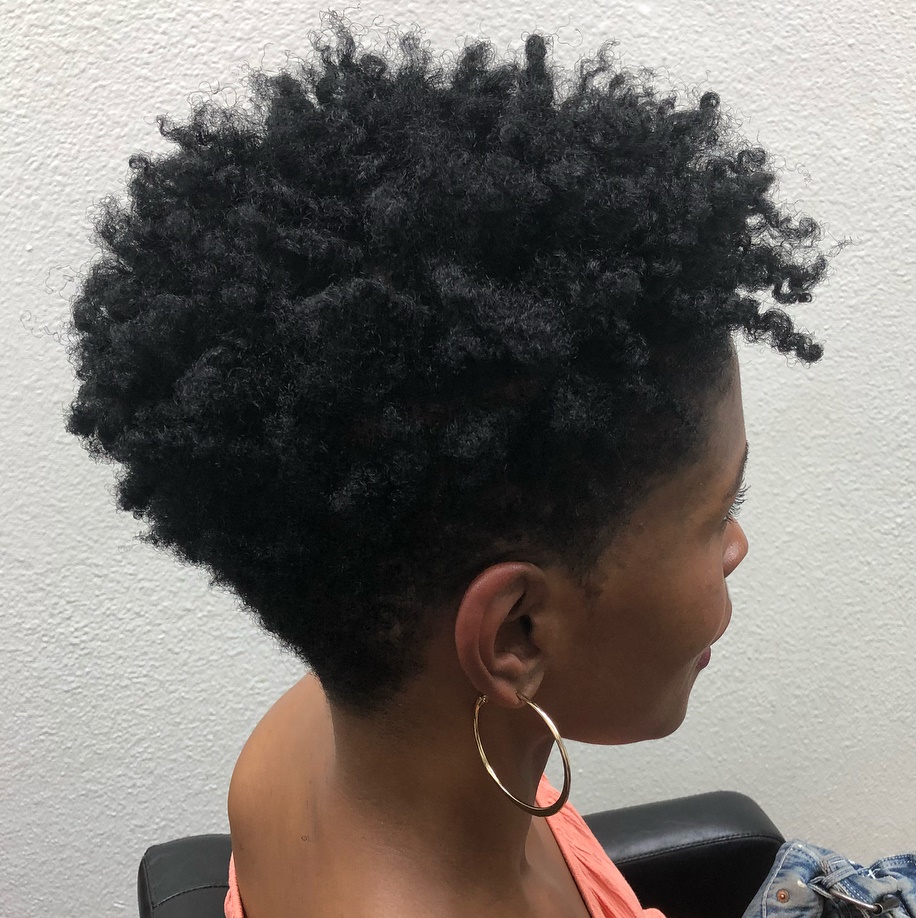 via @karessthestylist
The sassy tapered cut on the back and sides, turning into fluffy spirals on top, promises low maintenance, while delivering a distinct shape.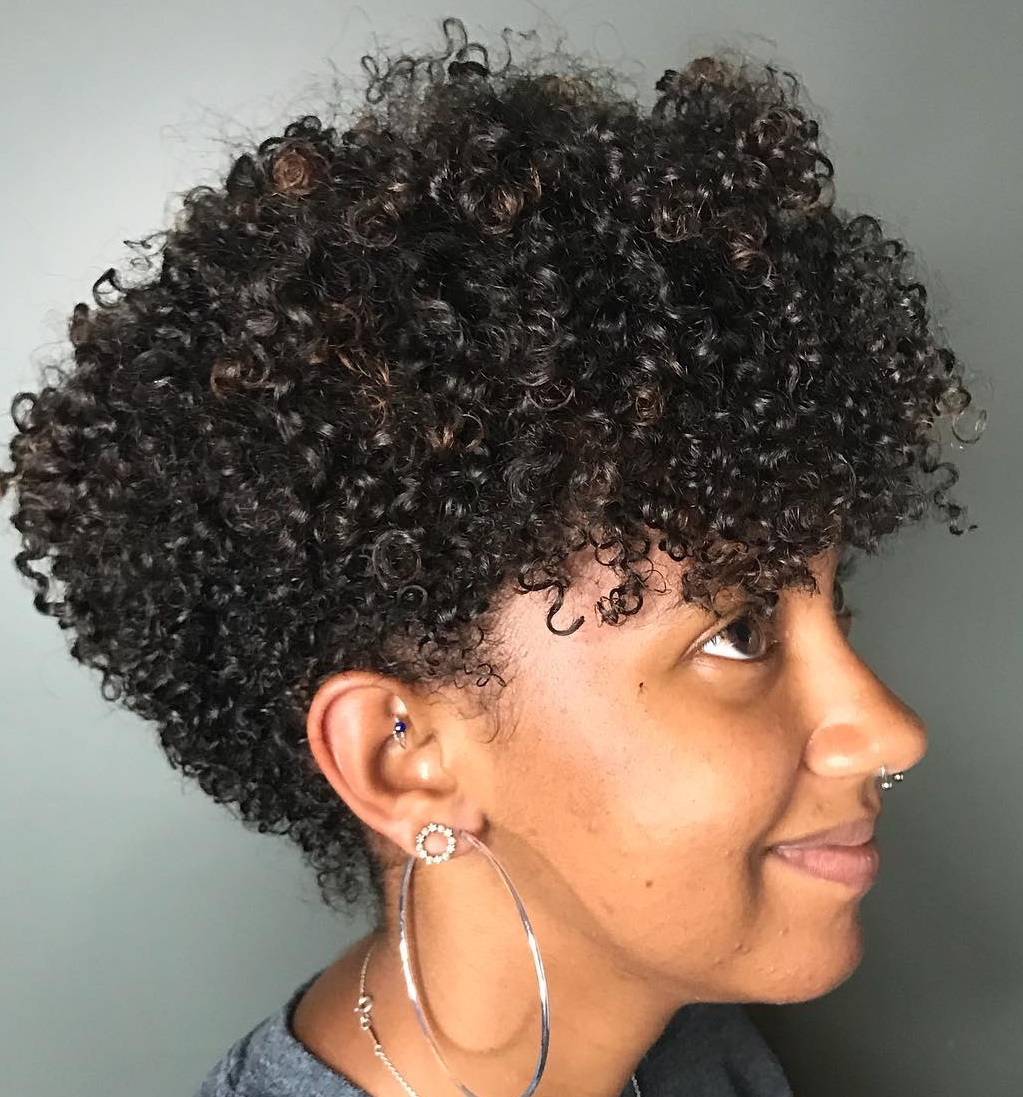 via @sunflowersandscissors
When you want something less demanding to regular trims, opt for a longer wedge option and add lush bangs.
10 Best Short Hairstyles for Thick Hair Trending in 2023
As celeb hairstylist Sarah Potempa said to Seventeen, "adding long layers gives thick hair movement, while blending these layers with texturizing shears helps to lighten the hair." With due respect to layering and thinning out as to the keystones of low-maintenance, yet stunning hairdos, don't miss helpful little tricks that make thick hair styling easier and edgier. For example, rock a center part instead of a side part, since the latter adds volume to one side of your head and can create a cool asymmetrical twist. Also, go for an undercut for removing hair at the nape of your neck – this will give your style an airier feel. Or don some of the 'dos illustrated bellow for a hot Instagramable look.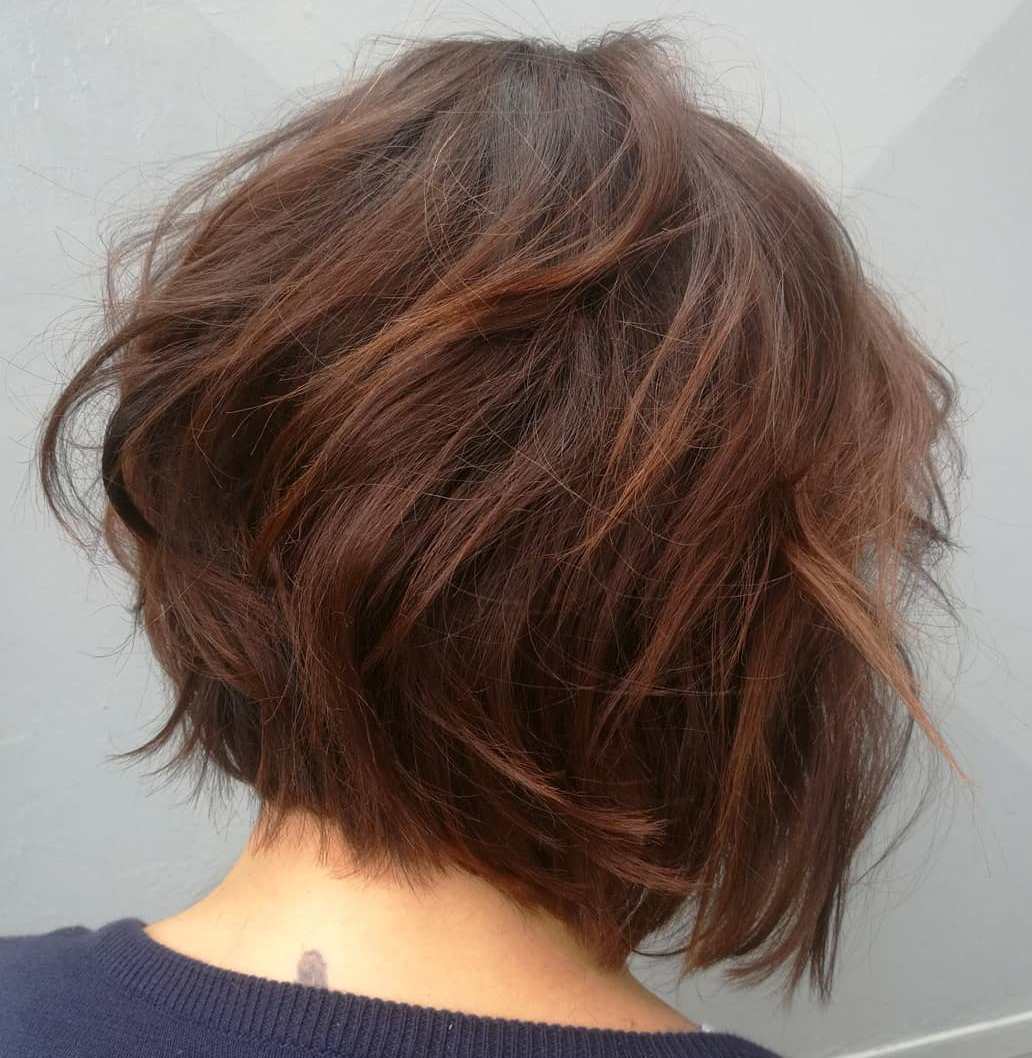 via @douglas_siqueira1
Shags are among our favorites for thick hair, as they are flattering and easy to style.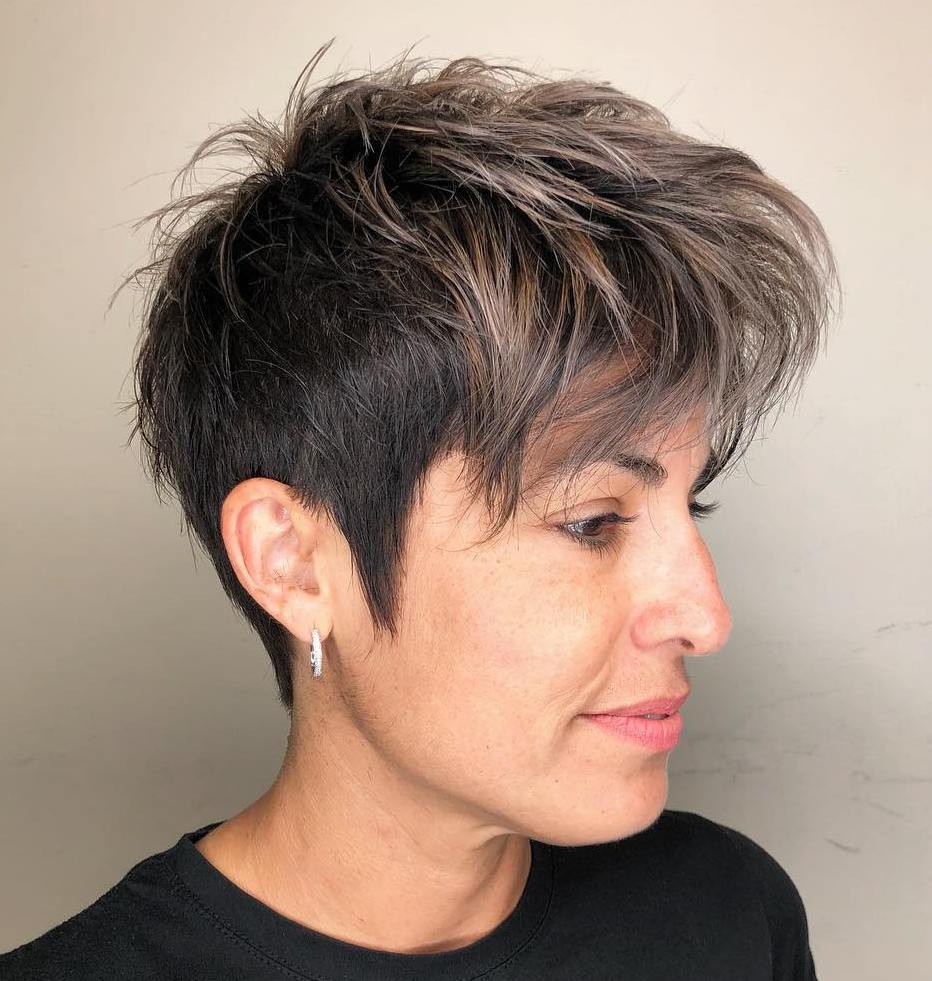 via @brandon.nicholasross
This sassy pixie boasts strong pieces on the temples, long wispy bangs and a textured top, emphasized by dusty highlights.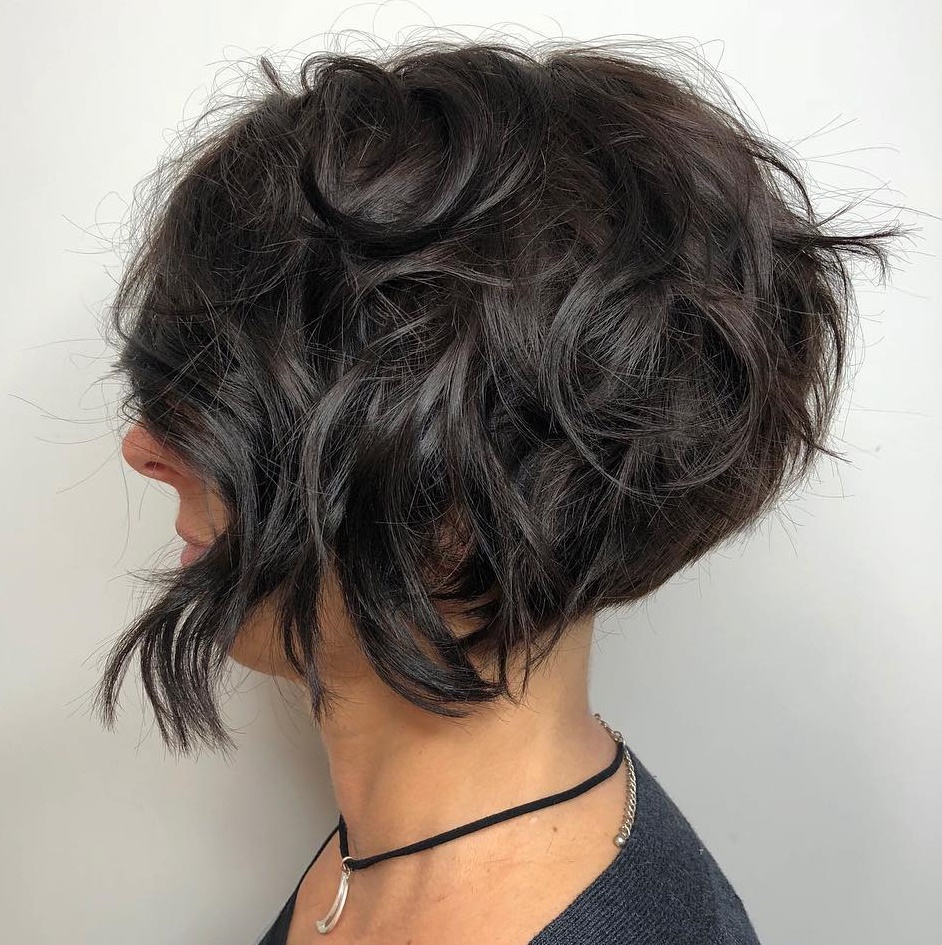 via @iwearblackallday
Messy styling can come with a wavy texture, as it's shown on this short bob with a rounded back and longer front pieces.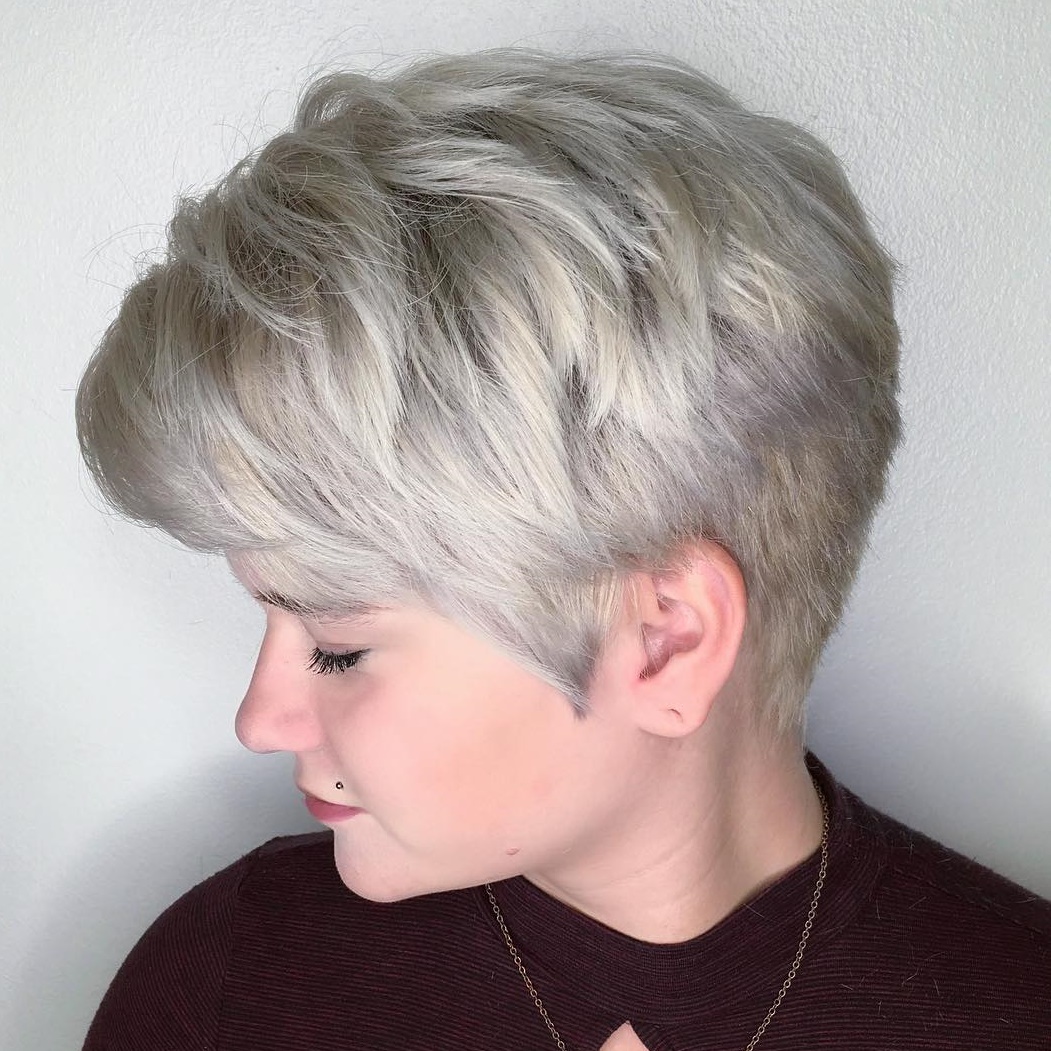 via @jonalanhairbyd
On the other hand, you're free to choose a more polished finish. This icy blonde pixie is all layered and razored, but it looks elegant.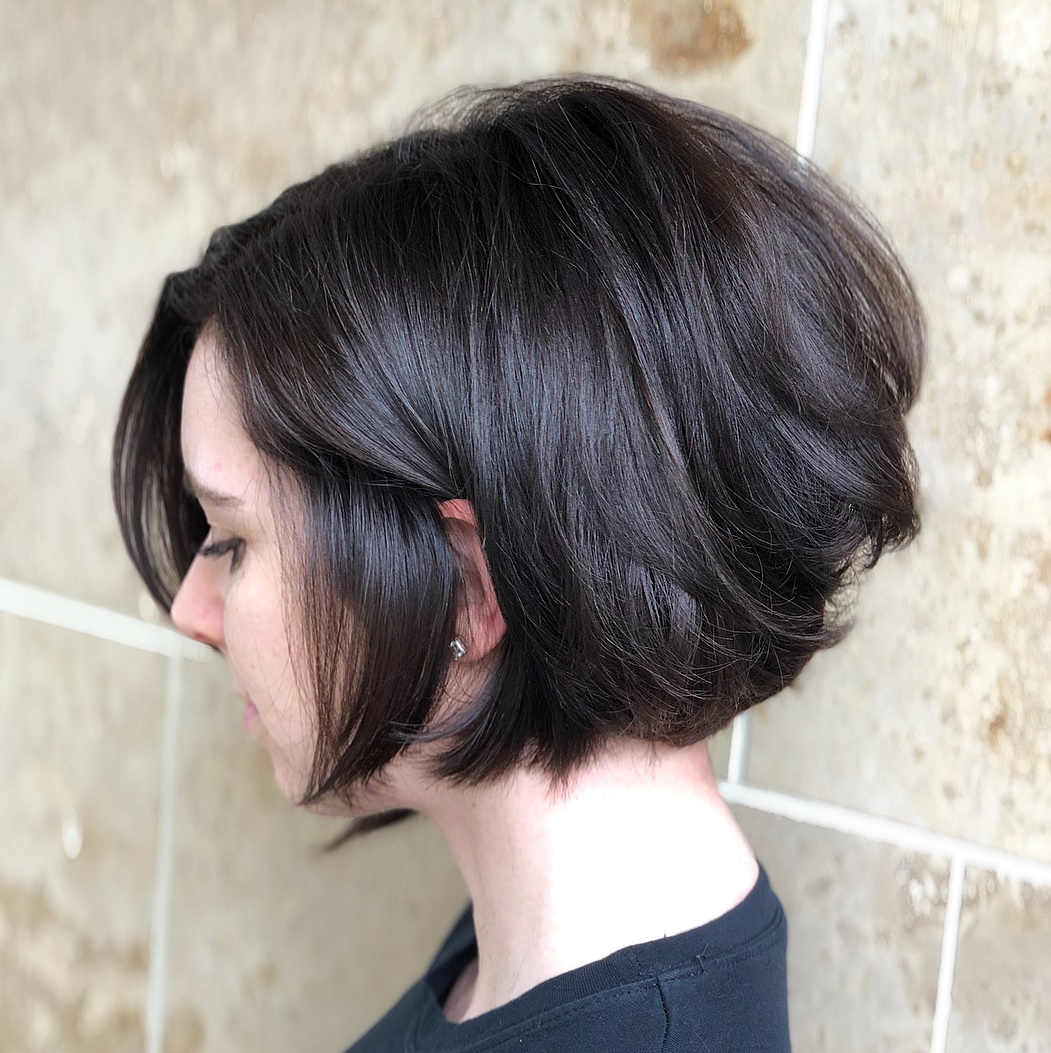 via @ryancollinshair
This brunette knows how to switch up her regular bob by simply tucking her side locks behind the ear.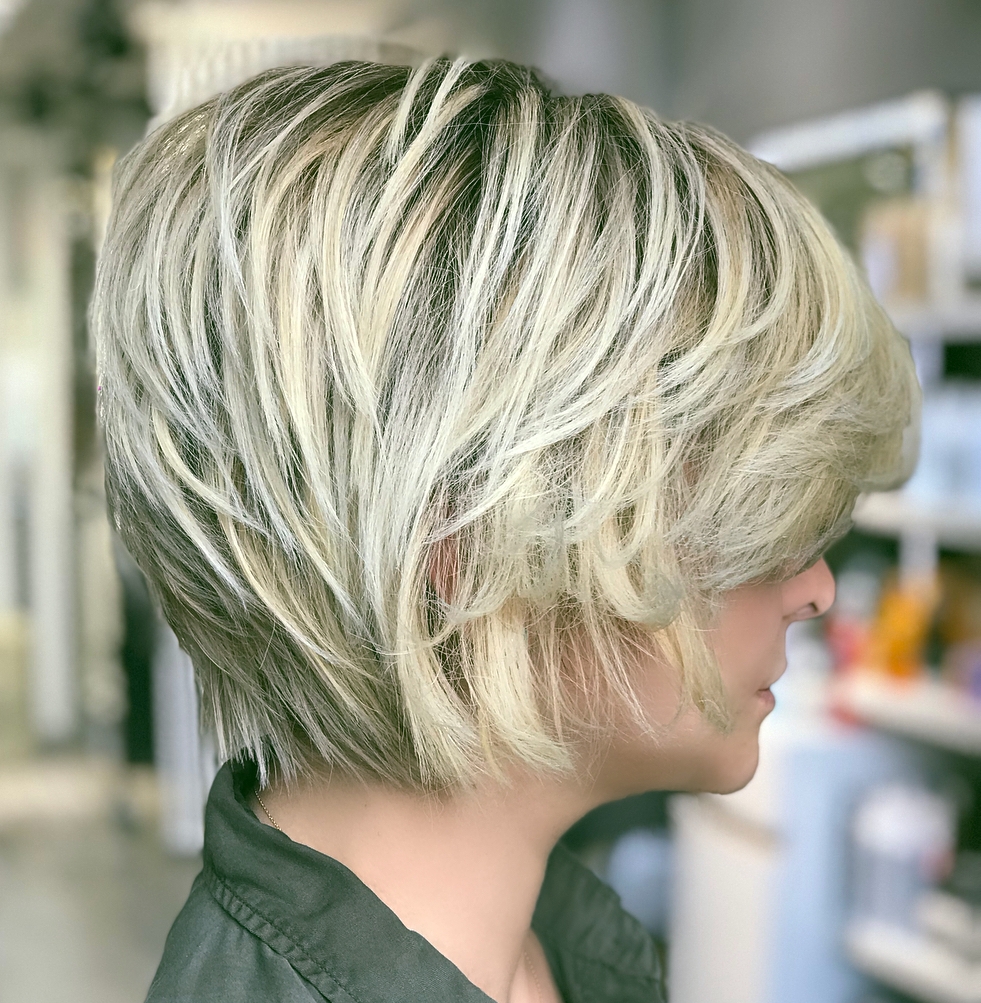 via @jeanclaudeelmoughayar
And this blonde crop shines with its piece-y texture, styled both back and forth for enhanced movement.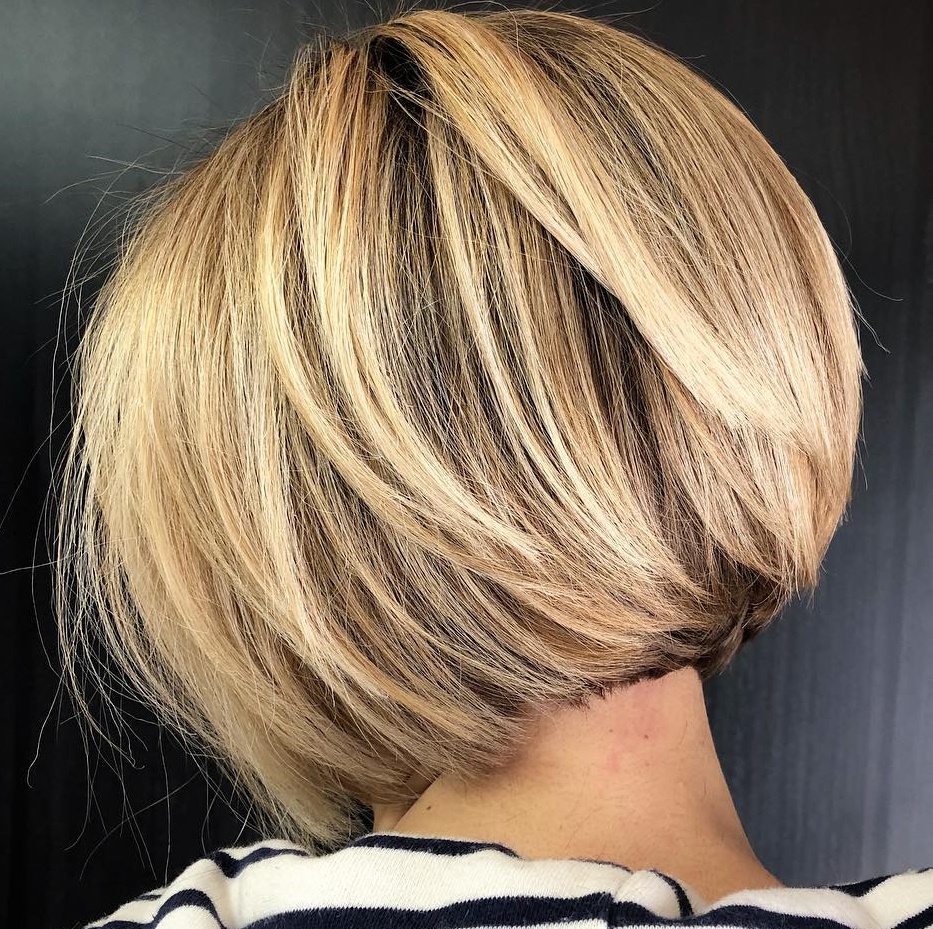 via @rochellegoldenhairstylist
But even a classic bob looks vibrant on straight hair, when it has a clear shape, textured tips and lovely color transitions.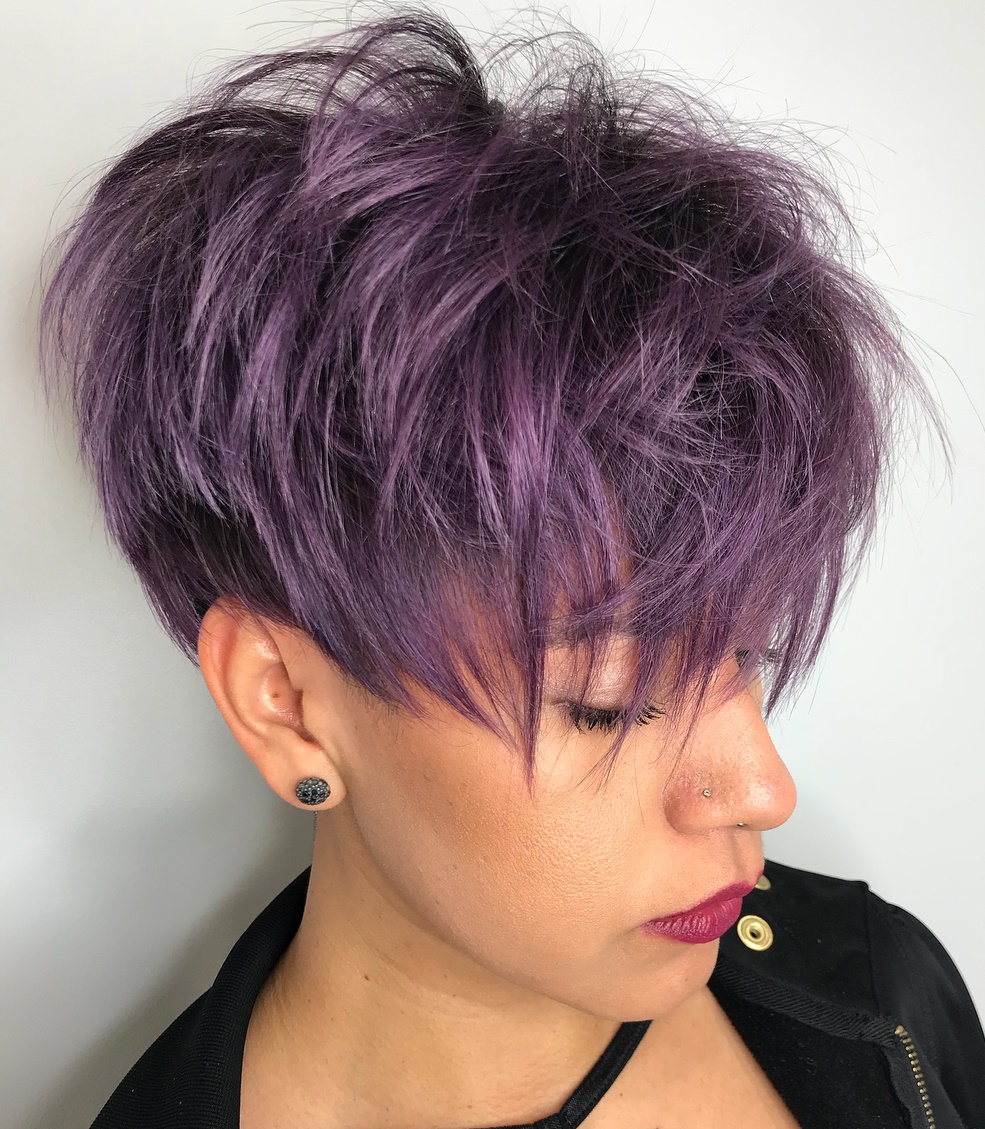 via @hair_by_jamieb
If you're daring enough, take the lead from this violet diva who's got a killer pixie with long wispy bangs and tousled styling.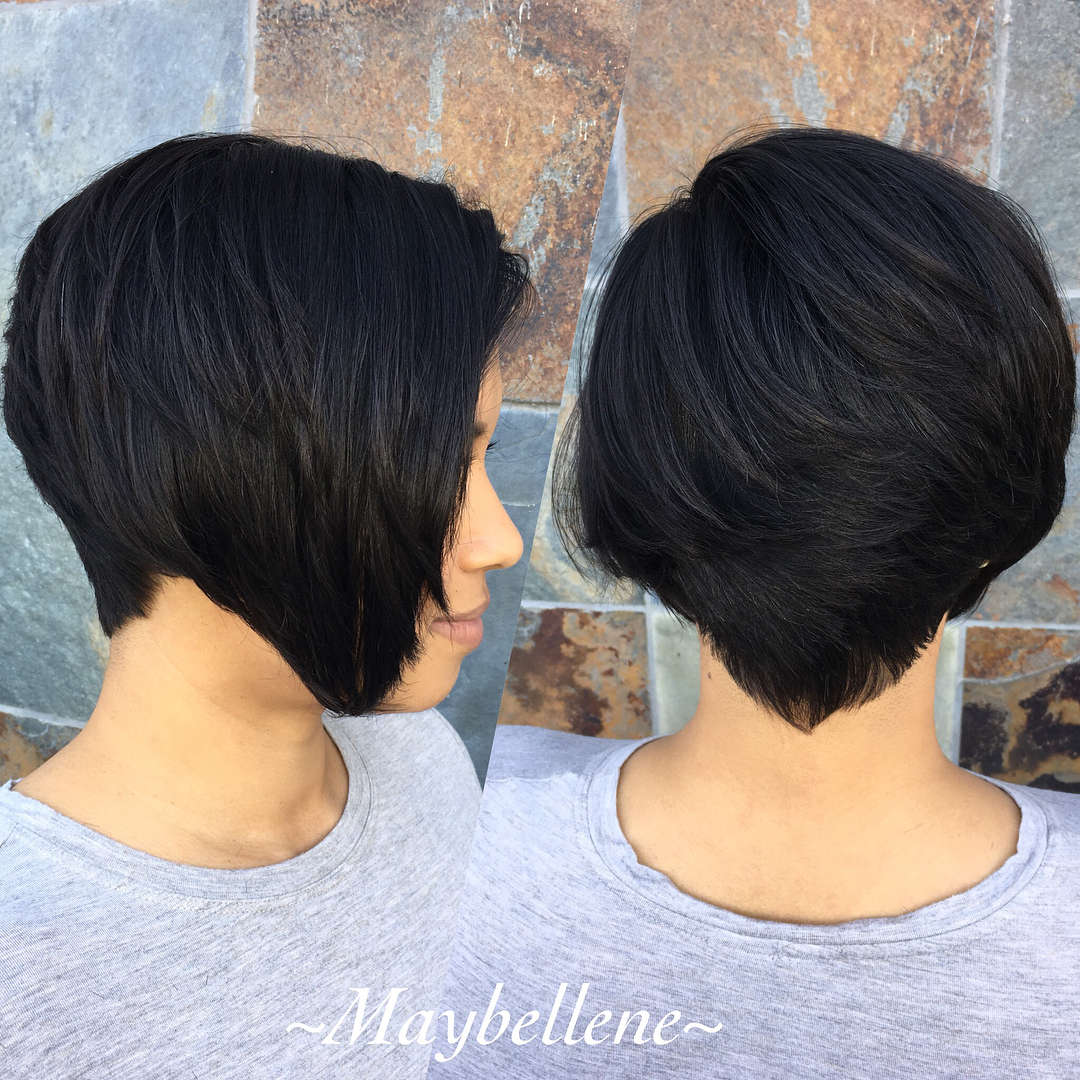 via @may8e_itsmay
This chop looks no less scenic due to the combination of a dramatic black hue and a wedge-cut nape, complimented with tapered face-framing locks.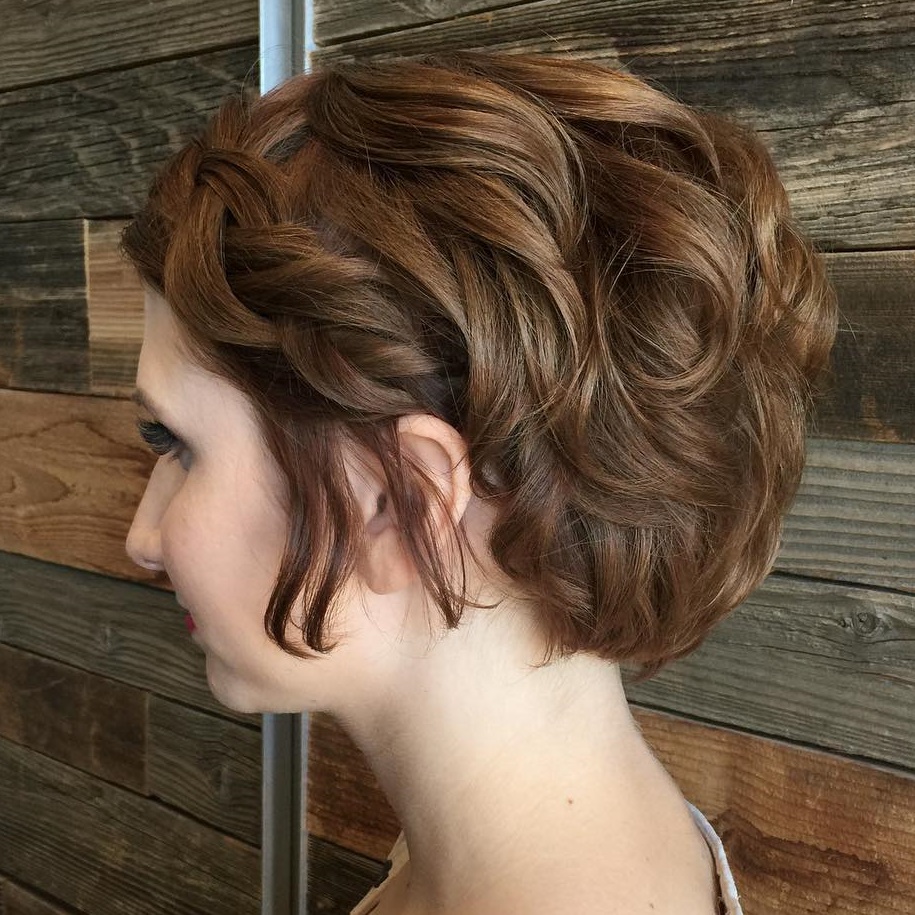 via @rubyfinchsalon
A short bob can be artistically transformed into a prom 'do with soft waves and a loose braid, flowing around the head.
Whether you give preference to blowouts or wash and wear hairstyles, we're sure you can find a crop to your liking among those collected by our hair experts. Get inspired by these beautiful ladies who shared their chops via Instagram, take the plunge and go to a salon for a fresh look.