A walk in the sun is only complete with a pair of sunglasses. So buy the best and trending sunglasses to look fashionable.
A walk in the sun is only complete with a pair of sunglasses. So buy the best and trending sunglasses to look fashionable.
This blog will cover some old and new shades styles with timeless designs that stylists highly recommend. Get the most stylish shades to flaunt this summer; some of these are sunglasses celebrities love.
Iconic Designer Sunglasses for Women
Designer sunglasses for women compliment their attires and help create an impressive fashion statement. These glasses are designed by top fashion designers or are endorsed by celebrities.
For example, Michael Kors sunglasses for women is an aesthetic accessory with iconic designs. Some famous styles include aviator, cat-eye, double bridge, and round sunglasses.
One of the best sunglasses brands is Prada, with an average price of $510. These Italian sunnies are worthwhile with a premium metal frame, adjustable nose pads, and U.V. protection. PR 21XS, PR 16WSF, and PR 59WS are some of the famous Prada sunglasses.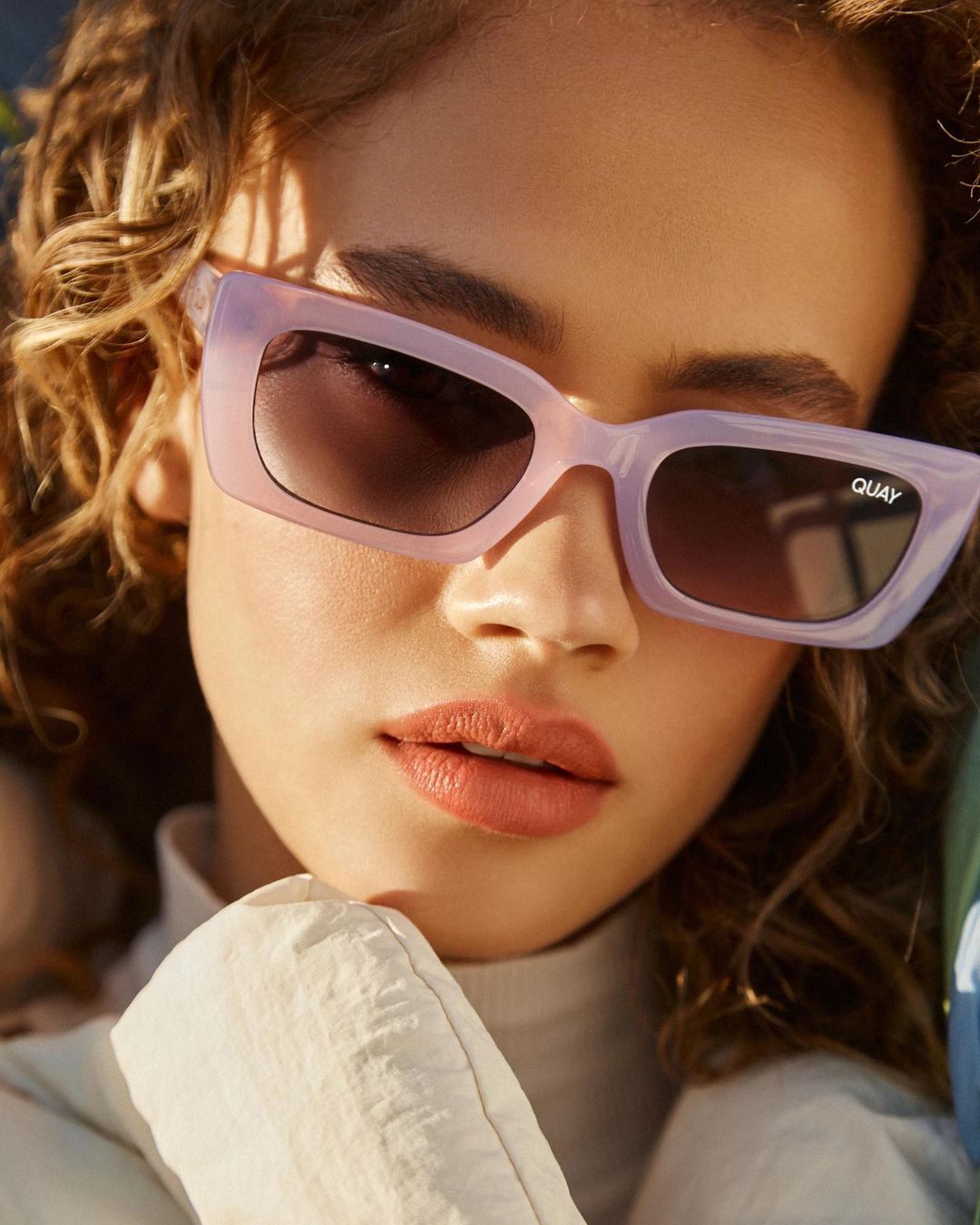 via @quayaustralia
If you have a thing for large frames, go for Gucci sunglasses for women priced at $505. The U.V. protection of the glasses, gradient lens, and the use of sustainable plastic makes it a top choice in designer glasses. According to stylists, cat eye frame sunglasses for women are incredibly opulent.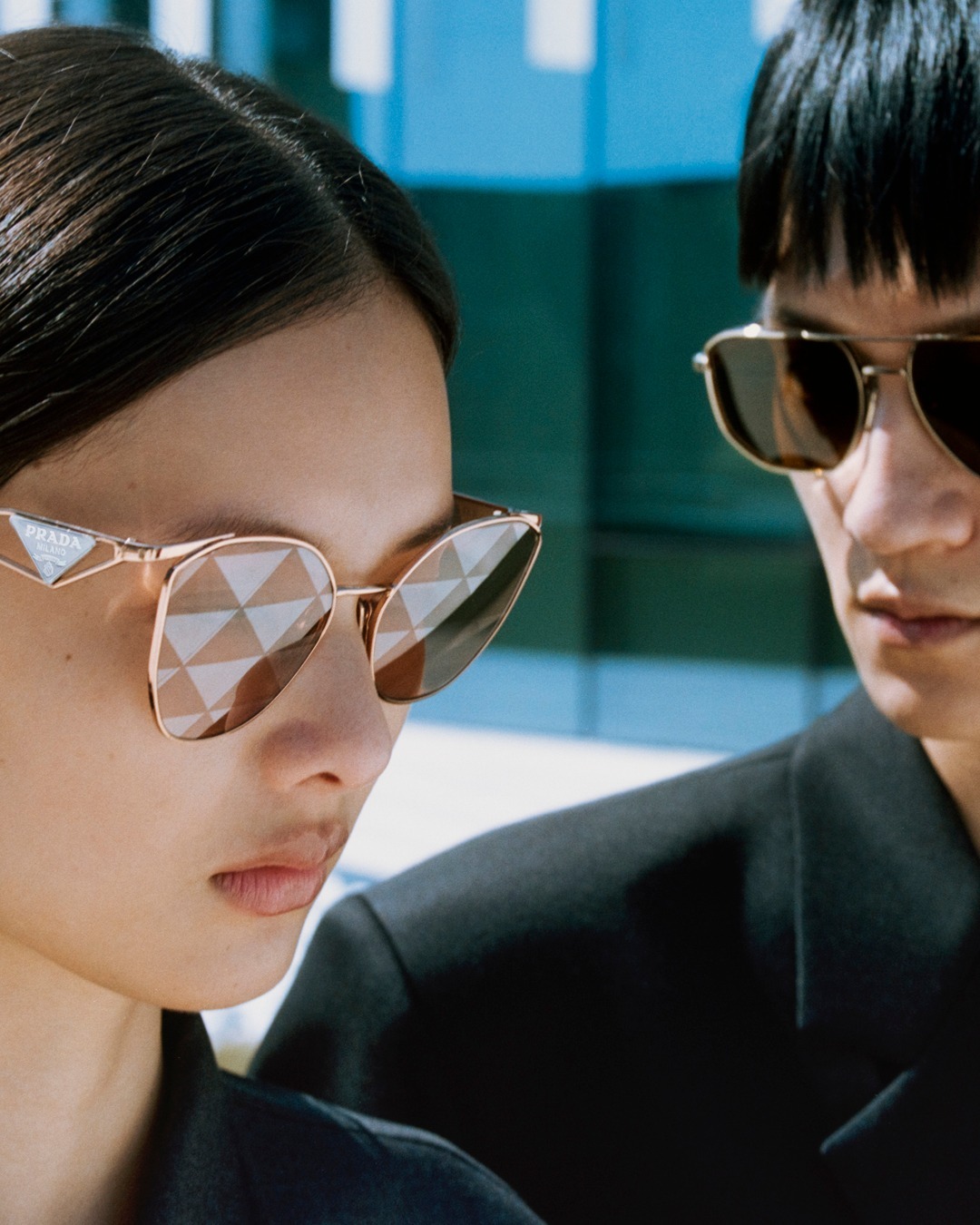 via @prada
You can also check out Quay Australia sunglasses, priced at $65. They are popular because of their oversized styles. Some of the stylists' favorite sunglasses include Quay after hours, Quay flat out, and Quay on the radio.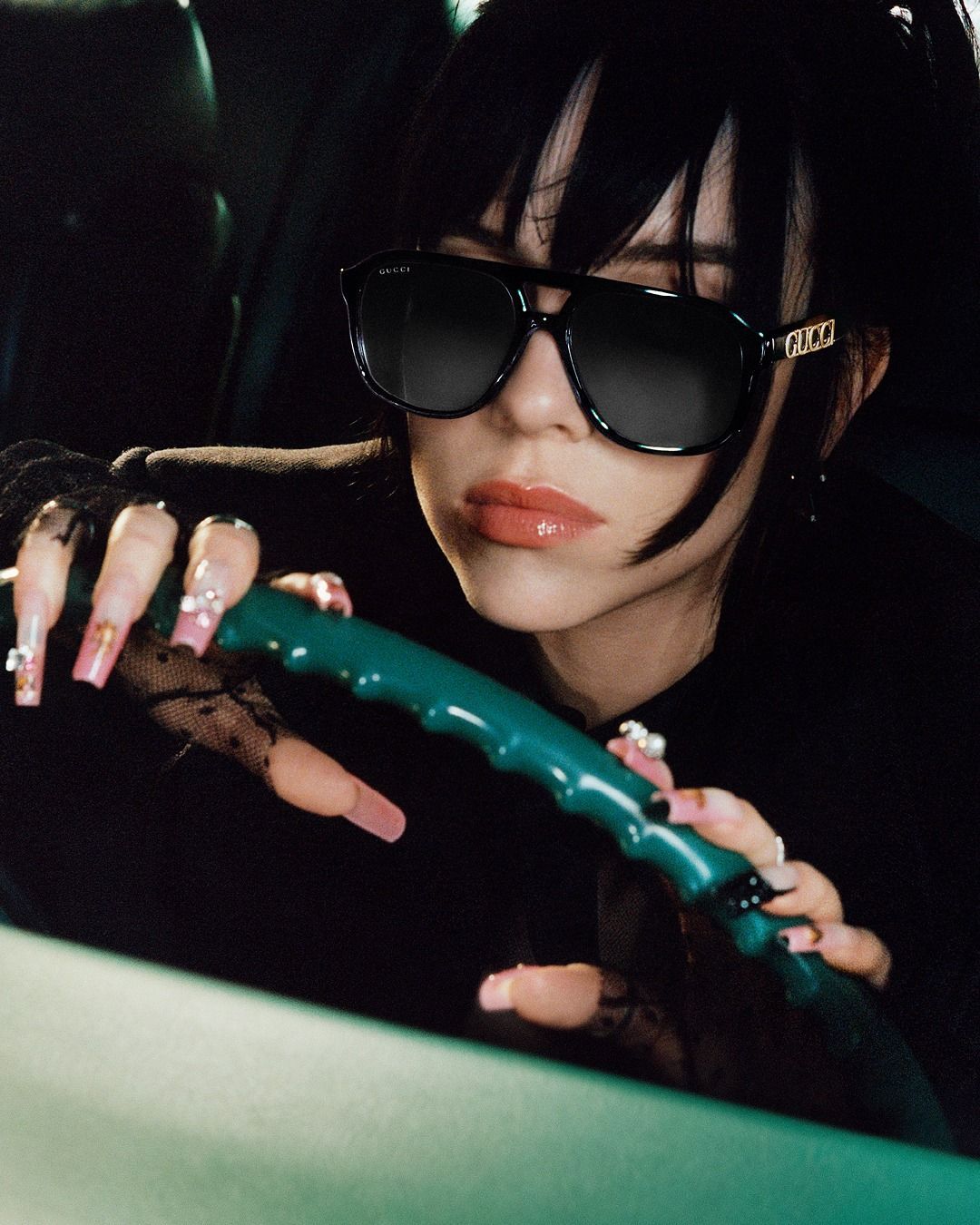 via @gucci
Versace sunglasses are statement sunnies with intricately designed handles and tinted lenses for filtering light, viably priced around $396. Styles including VERSACE VE4388, VERSACE VE2166, VERSACE VE4432U, and VERSACE VE2250 are worth checking out.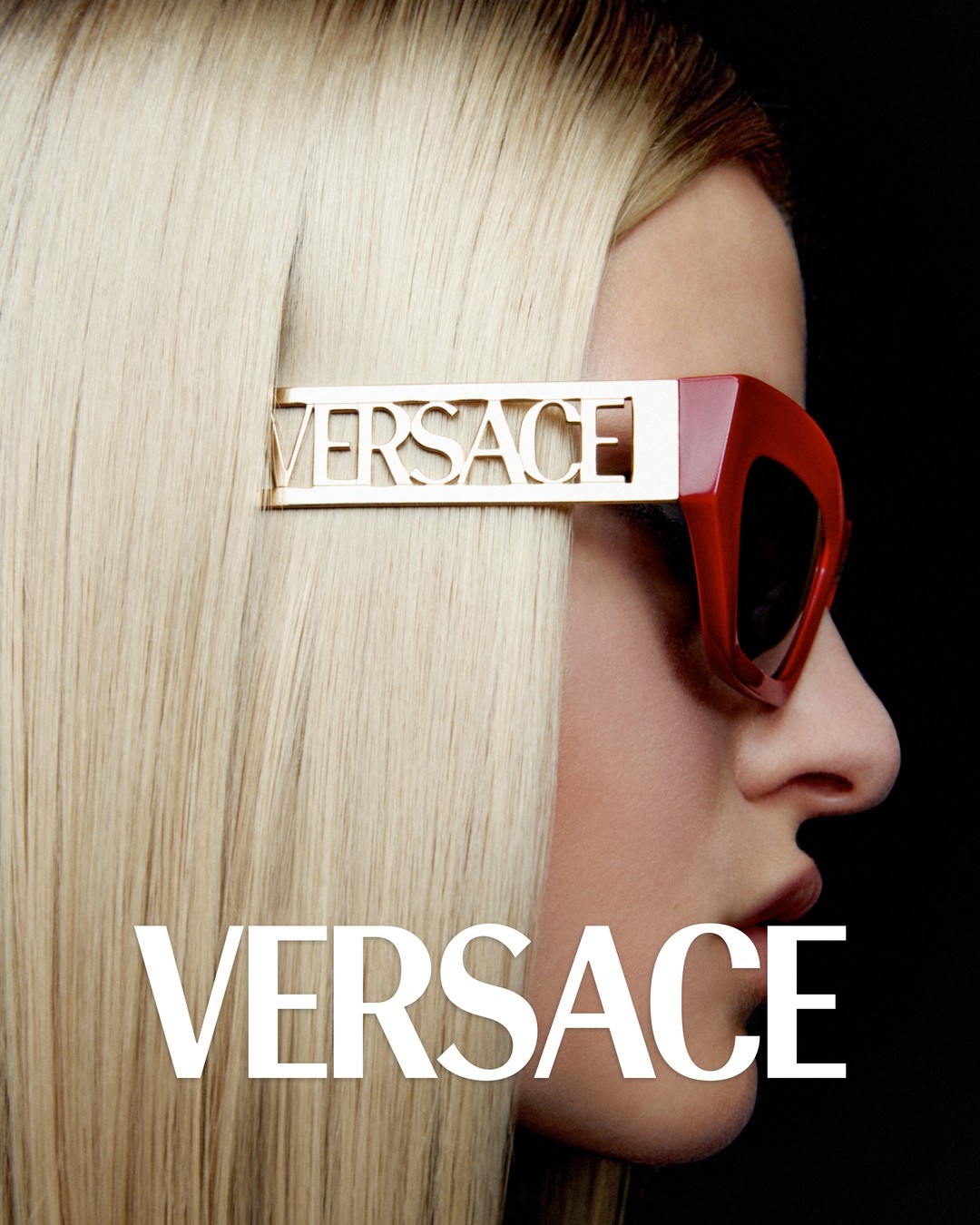 via @versace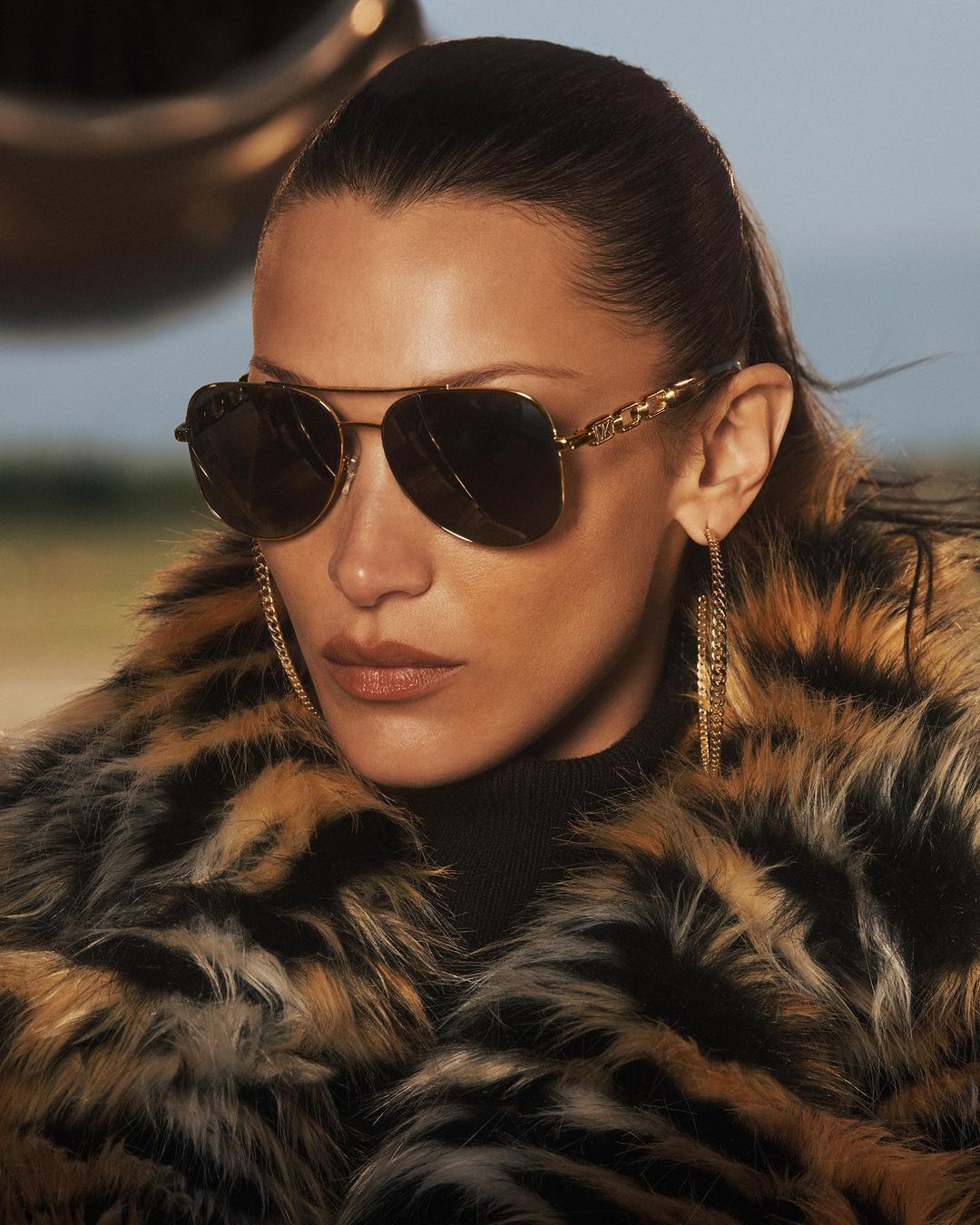 via @michaelkors
Glare-Free Polarised Sunglasses
Polarized lenses are a premium feature as these filter the sun's rays, helping see clearly minus any glare-related issues. There are multiple choices of gradient lenses for every woman with subtle branding, vivid colors, sleek designs, and more.
Eye specialist Paul Lake says, "A polarised lens will reduce glare and enhance clarity and contrast in bright conditions." It is like a special filter fitted into the lens blocking off the intensity of the reflected light.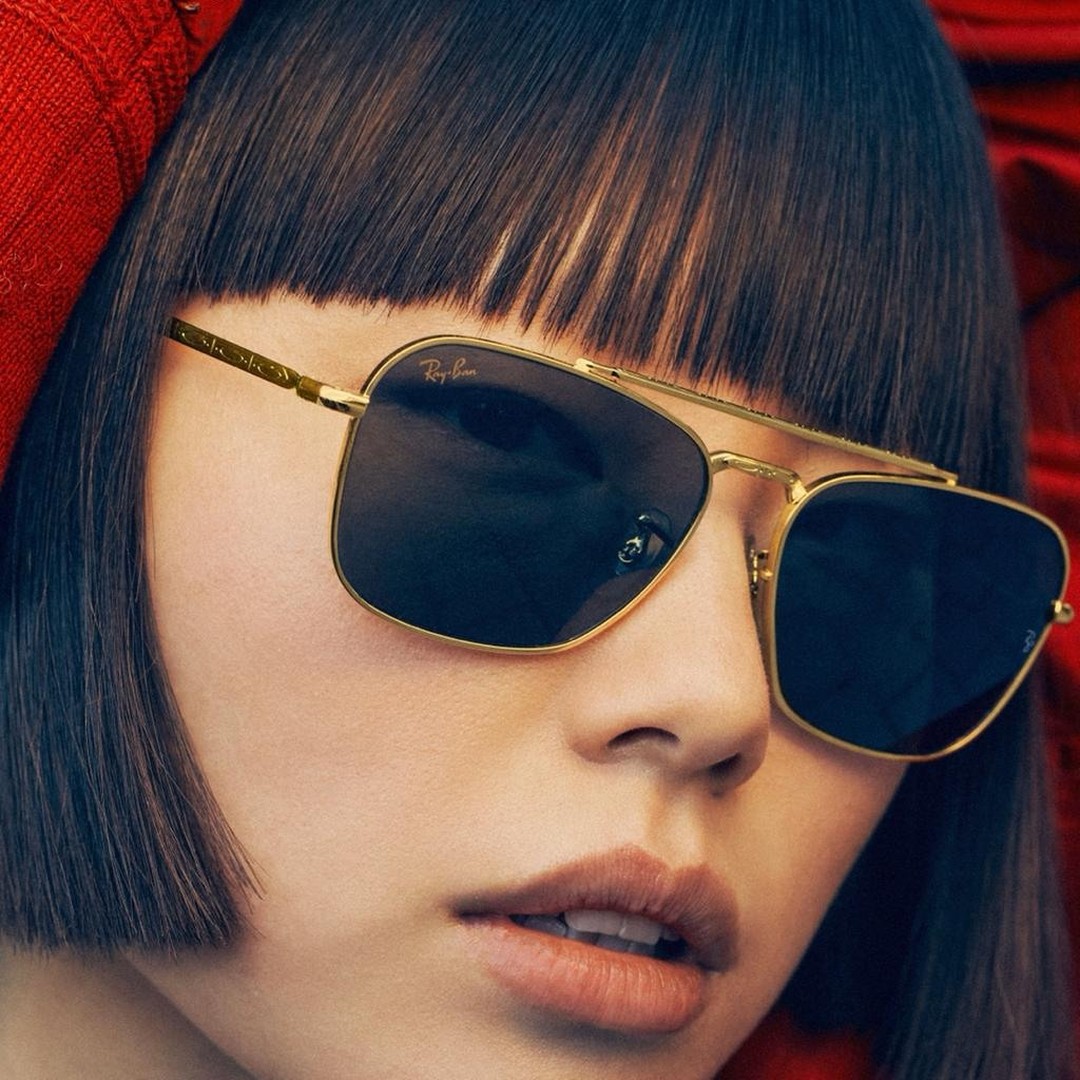 via @rayban
Polarized sunglasses are available in any shape and are broadly classified into two types. The first type has lenses measuring 0.75mm, and the second type has lenses measuring 1.1mm.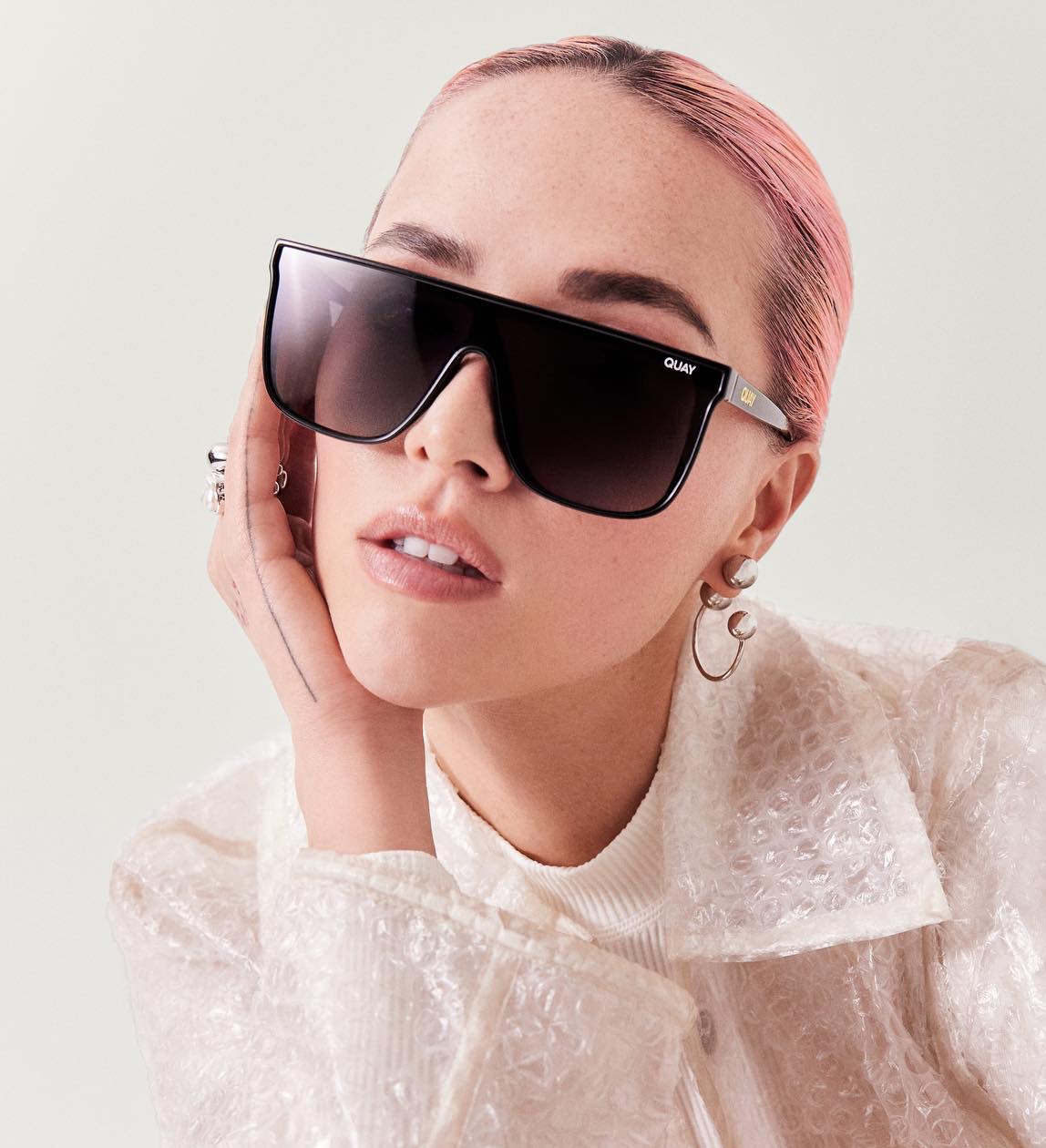 via @quayaustralia
The best-polarized sunglasses for women are from top brands like Versace, Ray-ban, Prada, Dolce & Gabbana, and Burberry.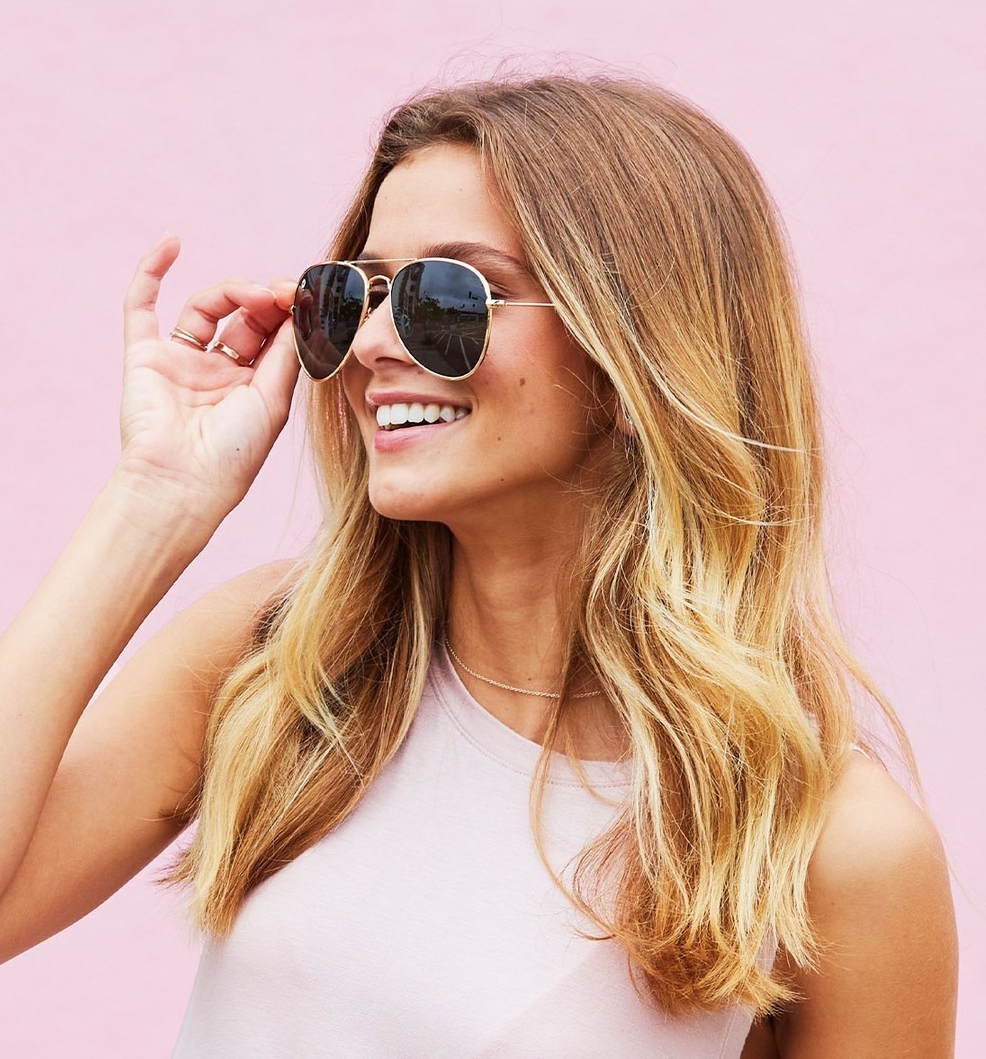 via @knockaround
Smart Aviator Sunglasses
Classic aviator sunglasses have a distinct design and are characterized by lenses shaped like teardrops. The thin metal frame and the double bridge are the other features of these stylish shades. These brilliant sunnies suit both men and women.
The classical aviators are cute accessories for your outfit and trendy eyewear. Pilots, most famously known as pilot glasses, initially used the shades during WWI.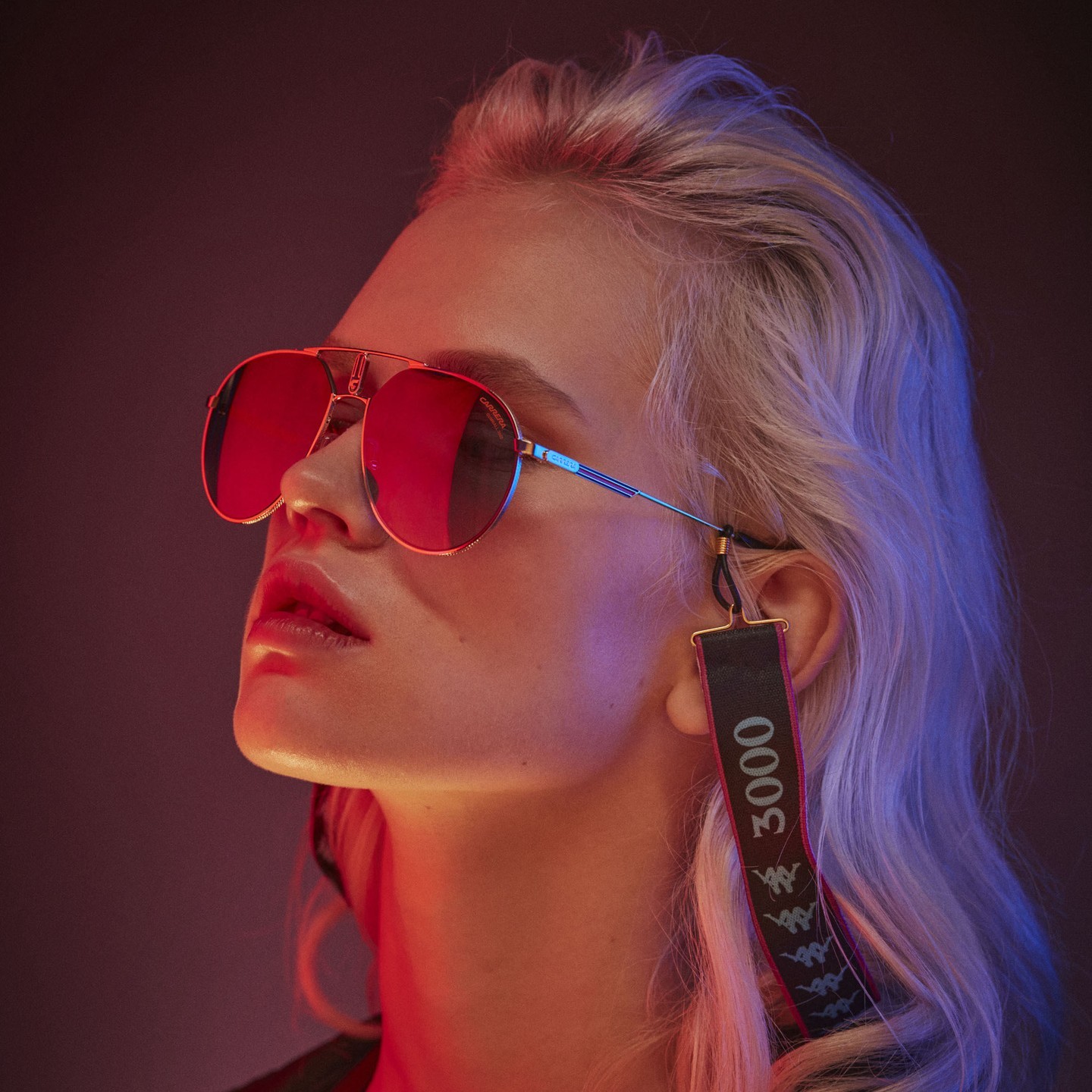 via @carrera
Ray-Ban sunglasses are one of the top ones in this style. The other worthy aviator brands for women's sunglasses are Oakley, Cartier Santos, Tom Ford, Chanel, and Michael Kors.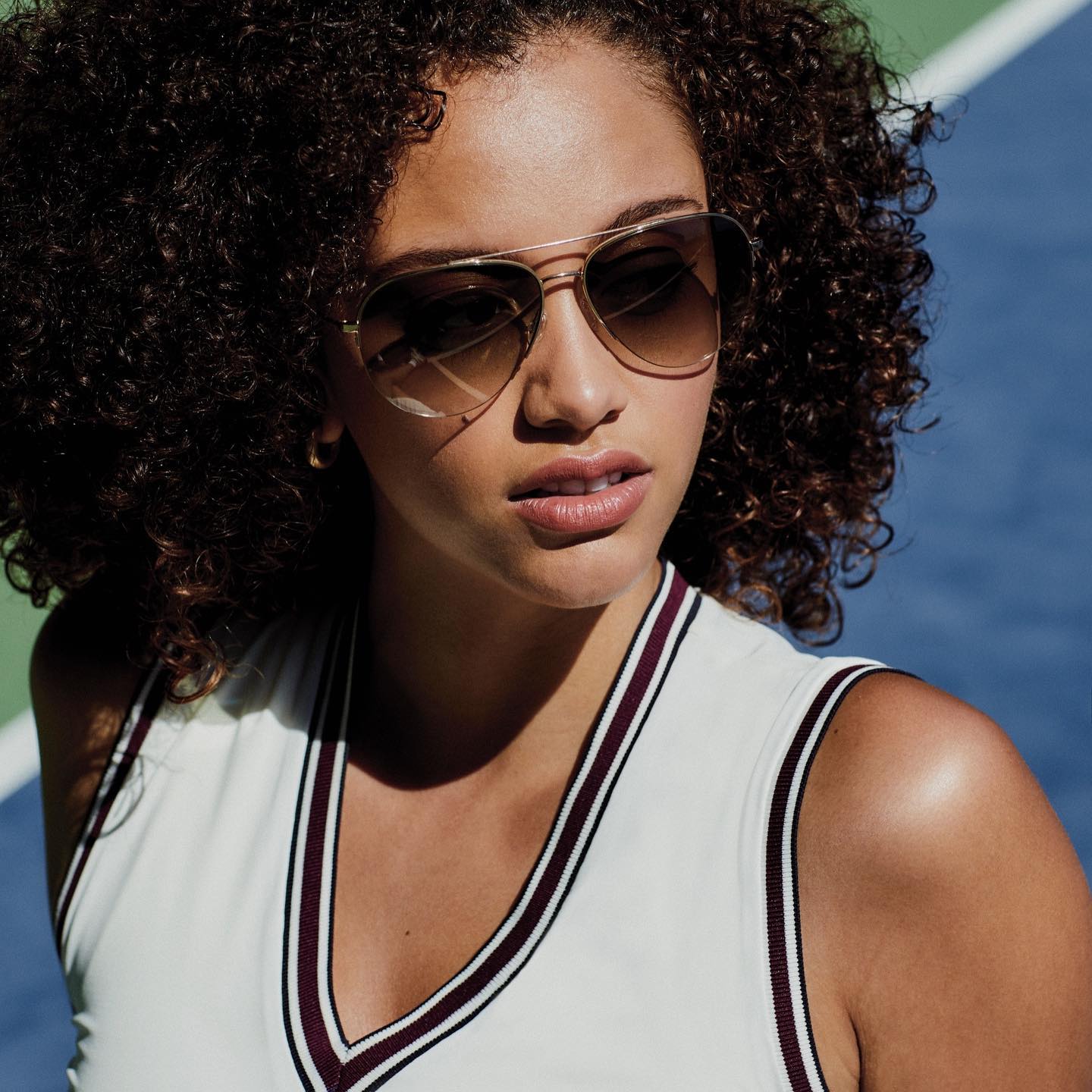 via @oliverpeoples
Sophisticated Coach Sunglasses
A stylish eyewear option, especially sunglasses, is Coach. These sunglasses are much-loved accessories worldwide and are considered premium and high-end thanks to their intricate design. You can shop for sunglasses online at the Coach brand website.
Coach sunnies are available in various shapes and silhouettes – square frame glasses, round and hexagonal shapes, shaded pilot silhouettes, wire-framed navigator sunglasses, cat-eye silhouettes, and more.
The shades have different color options, ranging from silver to gold, rose gold, brown, and more. Shop for new sunglasses styles at the official Coach website.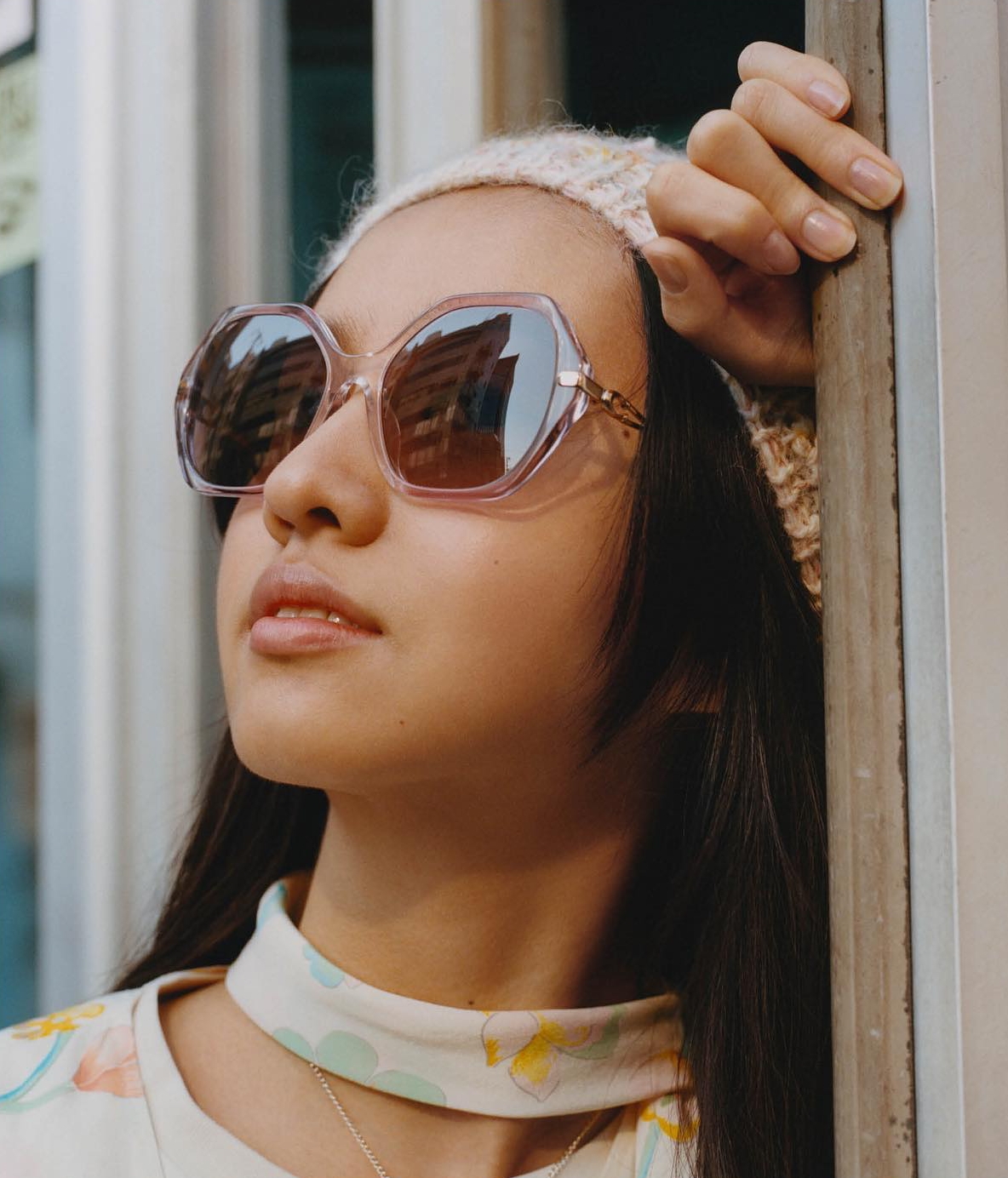 via @coach
Attractive Oversized Sunglasses
Joshua Matta, designer and optician of eyewear, says, "The bigger, the better!" As per Joshua, the biggest pro of oversized shades for women is flexibility. These look good on all shapes of faces.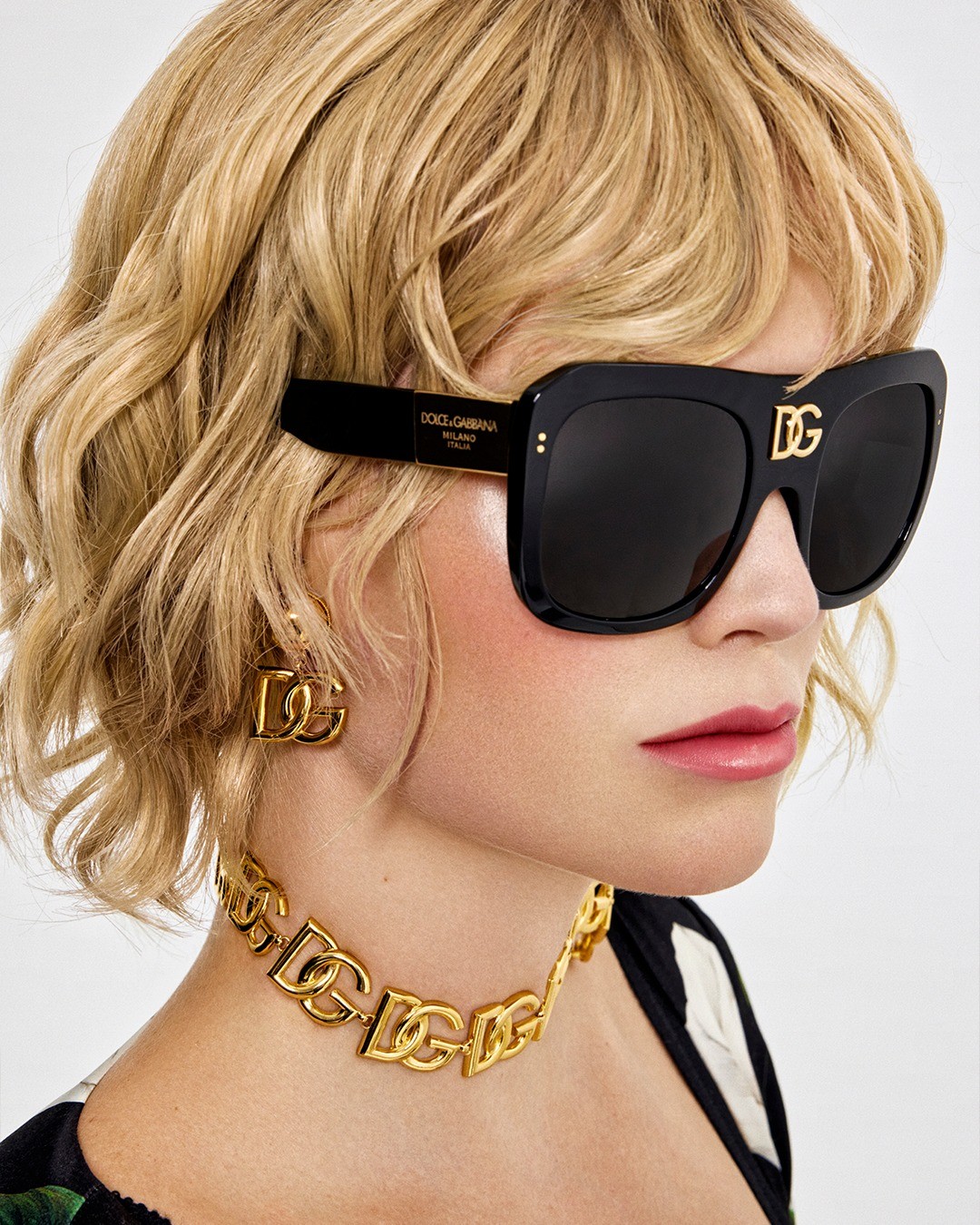 via @dolcegabbana
Stylists recommend that Gucci's vintage-inspired square frames look great with a white dress. Other luxury sunglasses for men and women are Lexxola Neo, G.O.D.'s Twenty-Six II sunglasses, and Madewell Pierport shades. Big glasses that suit oval face shapes are round and square aviators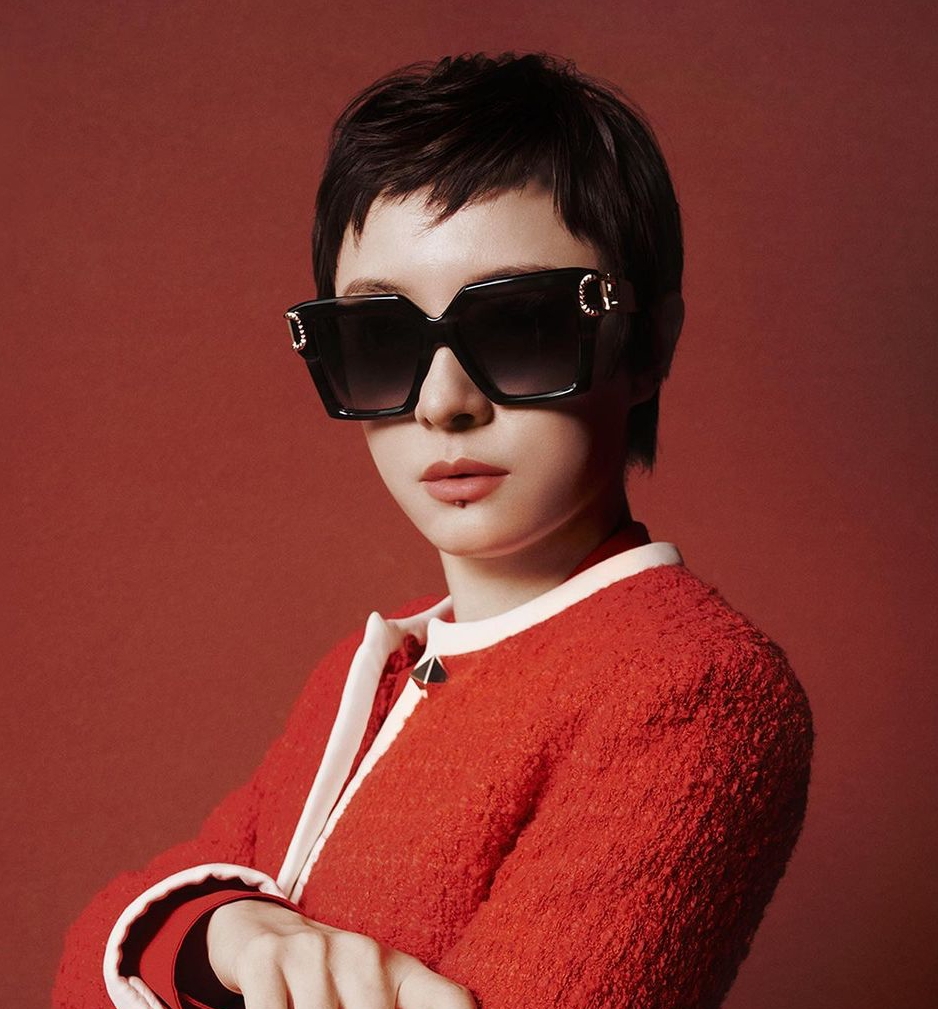 via @maisonvalentino
Chic Cat Eye Sunglasses
Cat eye sunglasses are shaped like the eyes of a feline. These look good in formal and casual looks. The edges of the shades have an upsweep—these frames with bold angular lines best suit round faces, heart-shaped faces, and oval and square faces.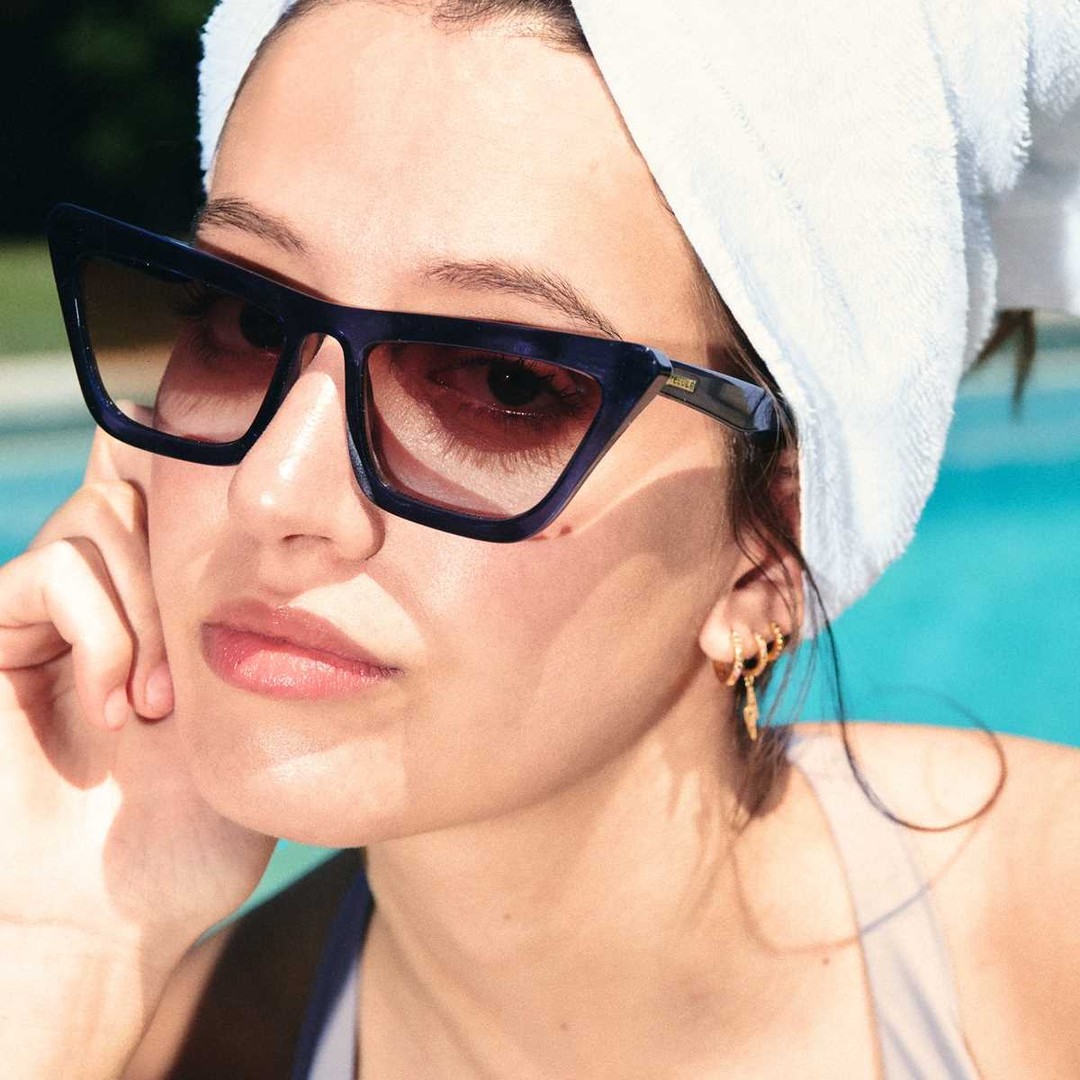 via @mellermeller
The 60's sunglasses styles are representative of high-end fashion and are worn mainly by women. The best part is that there are different color frames available online. Choose a frame appropriate for your face size, suits your face shape, and enhances your best features.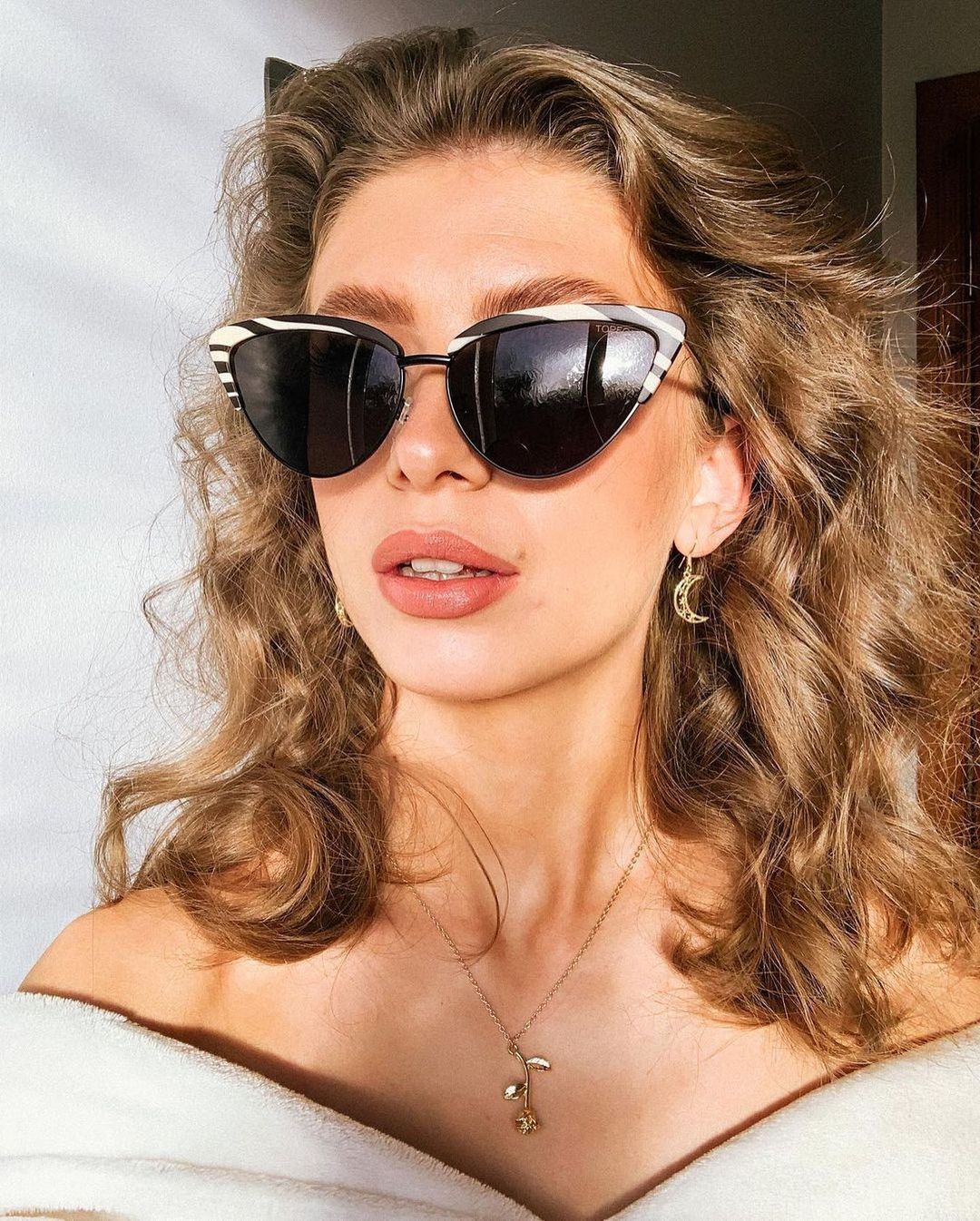 via @topfoxx
Feminine Costa Sunglasses for Women
One of the popular classic styles of shades is a pair of Costa Women's sunglasses. Fitted with high-quality polarized lenses made from patented technology, Costa glasses eliminate glare, protects from U.V. rays, and are easy on your eyes. Costa glasses are available in different shapes and colors.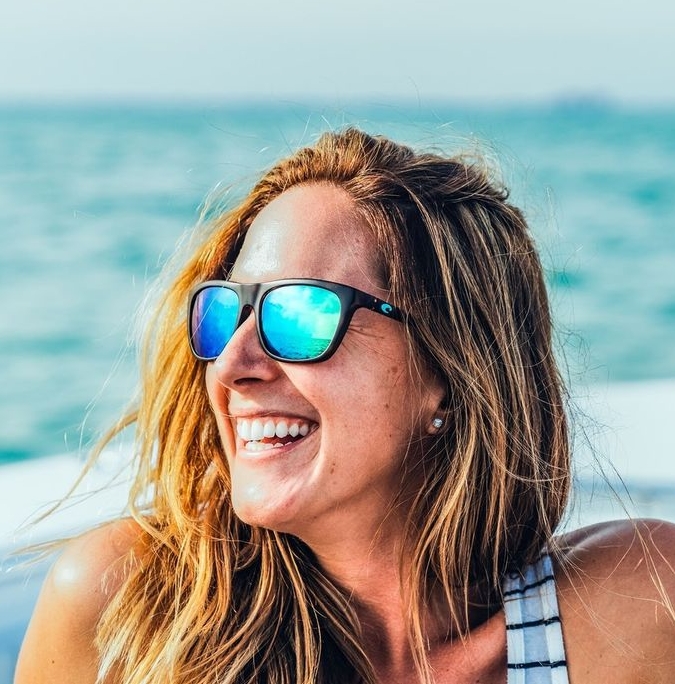 via @costasunglasses
These are sunglasses bestsellers, tolerant towards the sun and saltwater. For beachwear, choose from Sullivan, Loreto, or Fernandina. There are sunglasses for sports, too, like Waterwoman 2, Vela, and Whitetip.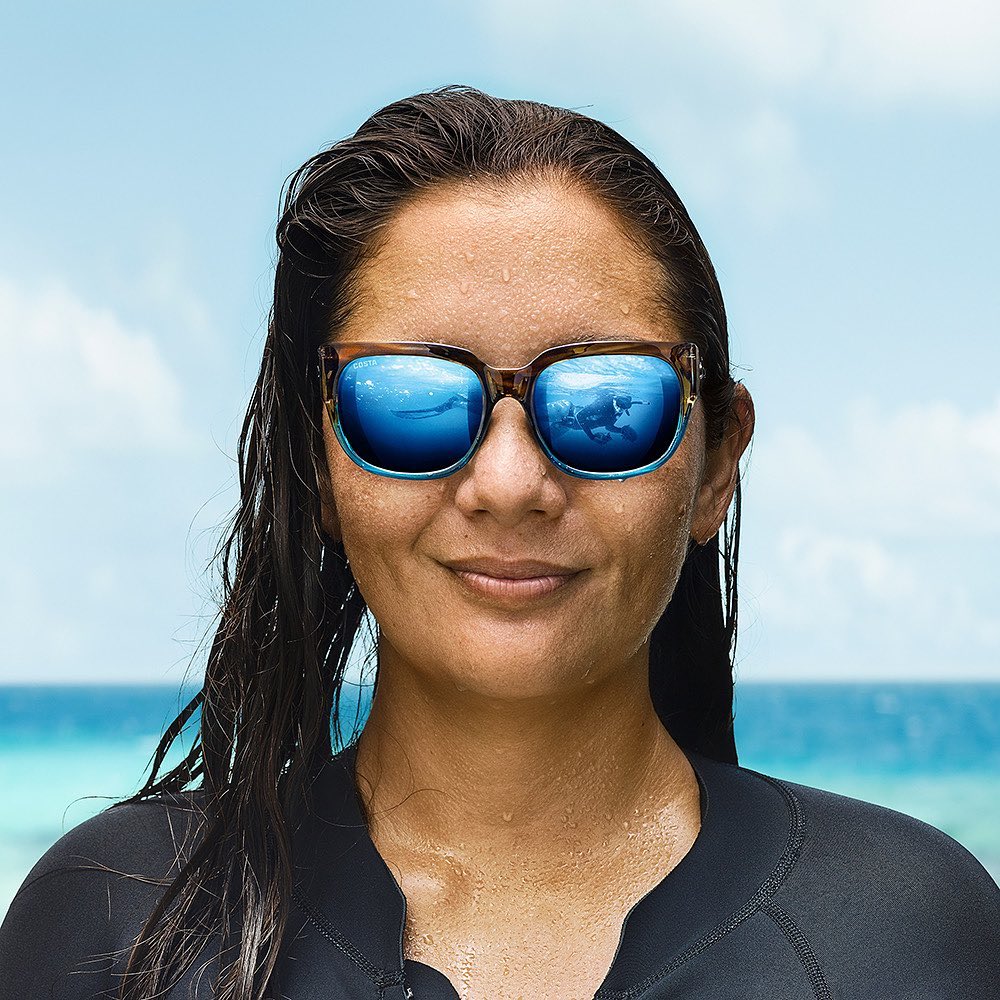 via @costasunglasses
Fashion-forward Round Sunglasses for Women
Ray-Ban round sunglasses are one of the most popular designer sunglasses. Chanel round sunglasses are the other chic option, luxurious and high-end. Some other brands worth considering for round sunglasses are from Isabel Marant, available at $265 online. The silver-tone metallic high-gloss frame is a fashion statement.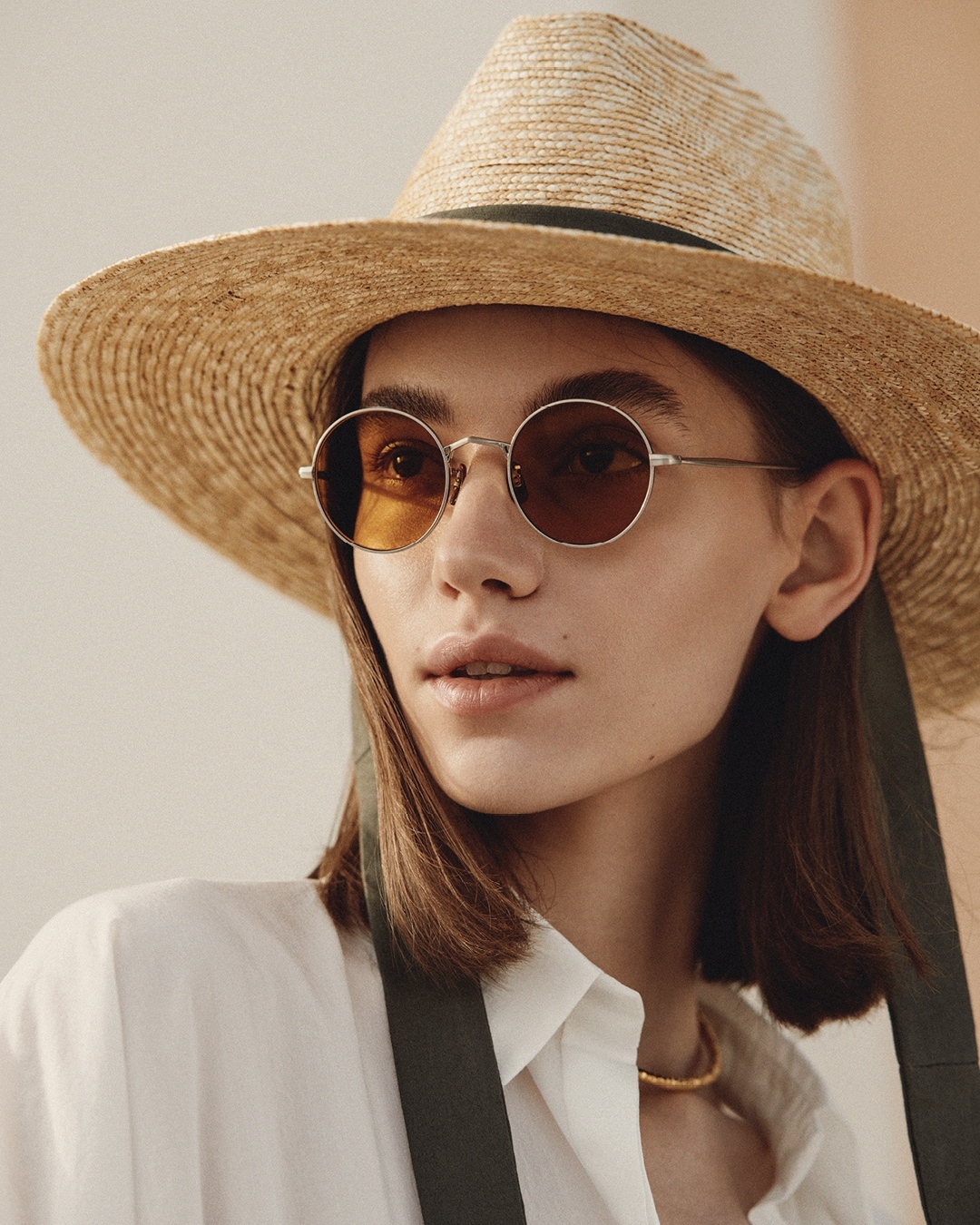 via @oliverpeoples
Priced at $387, D&G's black frame glasses are a pretty pair of accessories. The black round metallic sunglasses are 'wow.' Chloe's gold-tone shades with gradient lenses at $415 are a hit accessory for all occasions.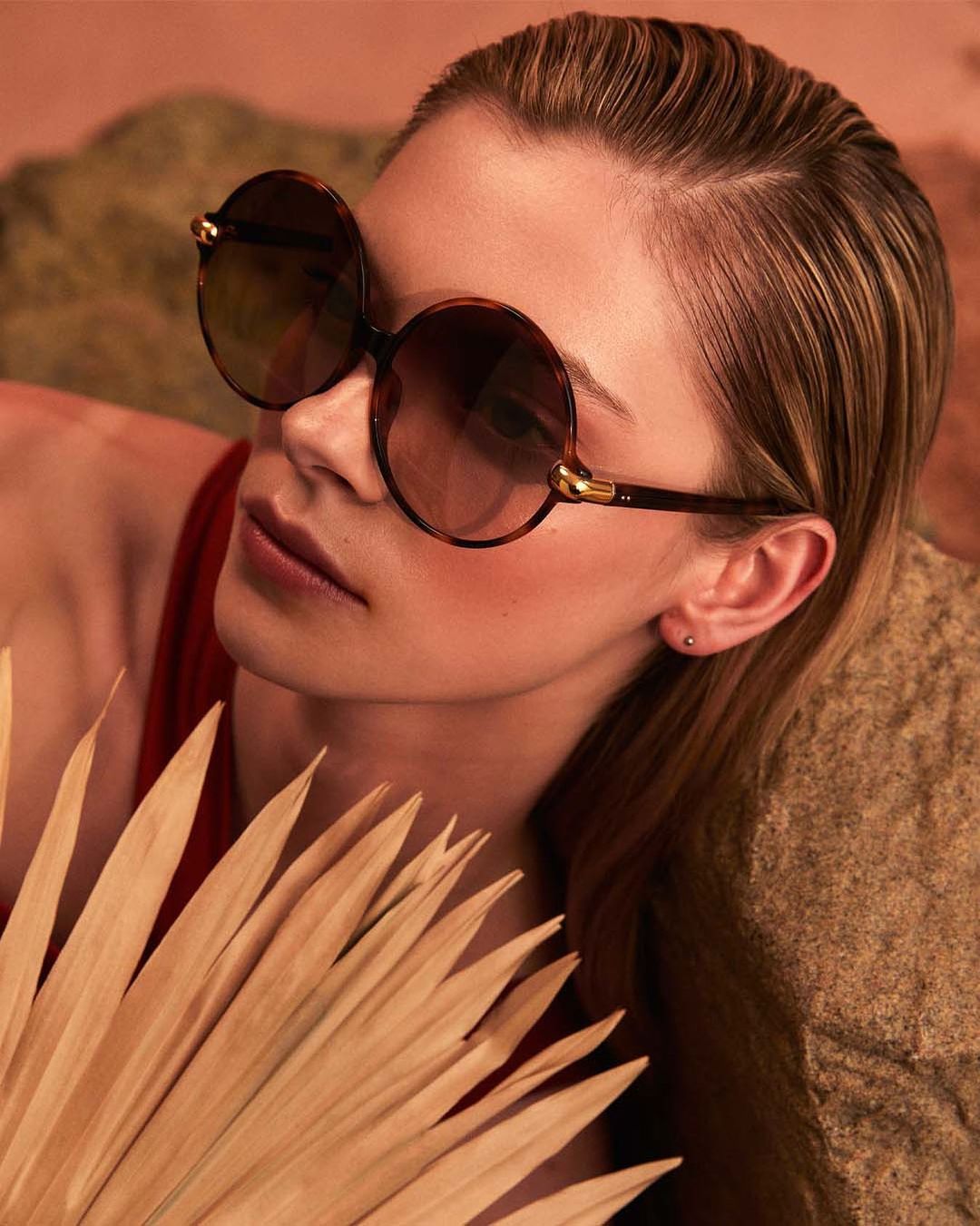 via @lindafarrow
Dramatic Square Sunglasses Ideas
Square women's sunglasses suit women with oblong and oval face shapes. One trending sunglasses in 2023 is the oversized square sunglasses in the retro style. These are fun, good for sunny days outdoors, and pretty dramatic. A type of celebrity sunglasses in 2023 that is catching up fast is geometric shades that come in a kaleidoscope of colors from Prada.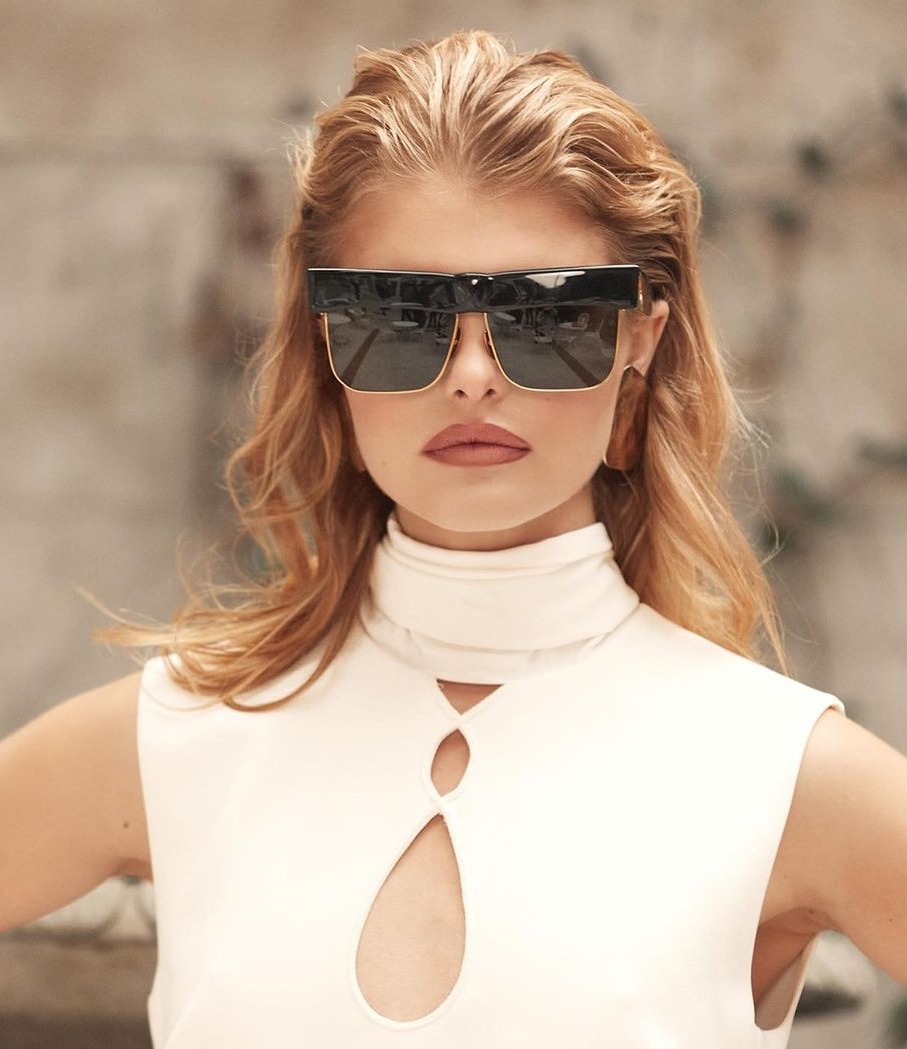 via @lindafarrow
Tom Ford square sunglasses are fantastic, primarily due to their metallic frames. However, some of the shades are available in acetate, too, which is more robust and flexible.
FAQ
How do I choose sunglasses for my face?
The width of your face and the lens should be almost the same.
The lens should cover the distance between the center of your eyebrows to more than half of your nose.