For your wedding day, what you wear, how you style your hair, and your facial makeup will take up much of your time. You also need to remember your nails and look for brilliant nail design ideas. They are going to be in the spotlight throughout! With the bouquet in your hands, saying 'I do' and wearing your wedding ring, friends and family are enthusiastic about seeing the ring and signing the marriage certificate – your beautiful nails will be noticed by one and all.
Here are some excellent luxury wedding nails best meant for your D-day.
White Classy Wedding Nails
Classically white nail polish is believed to be the traditional color for bridal nails. Color all your nails white, or go in for white French manicured nails. Try a crystal accent on one nail if only-white nails are too simple.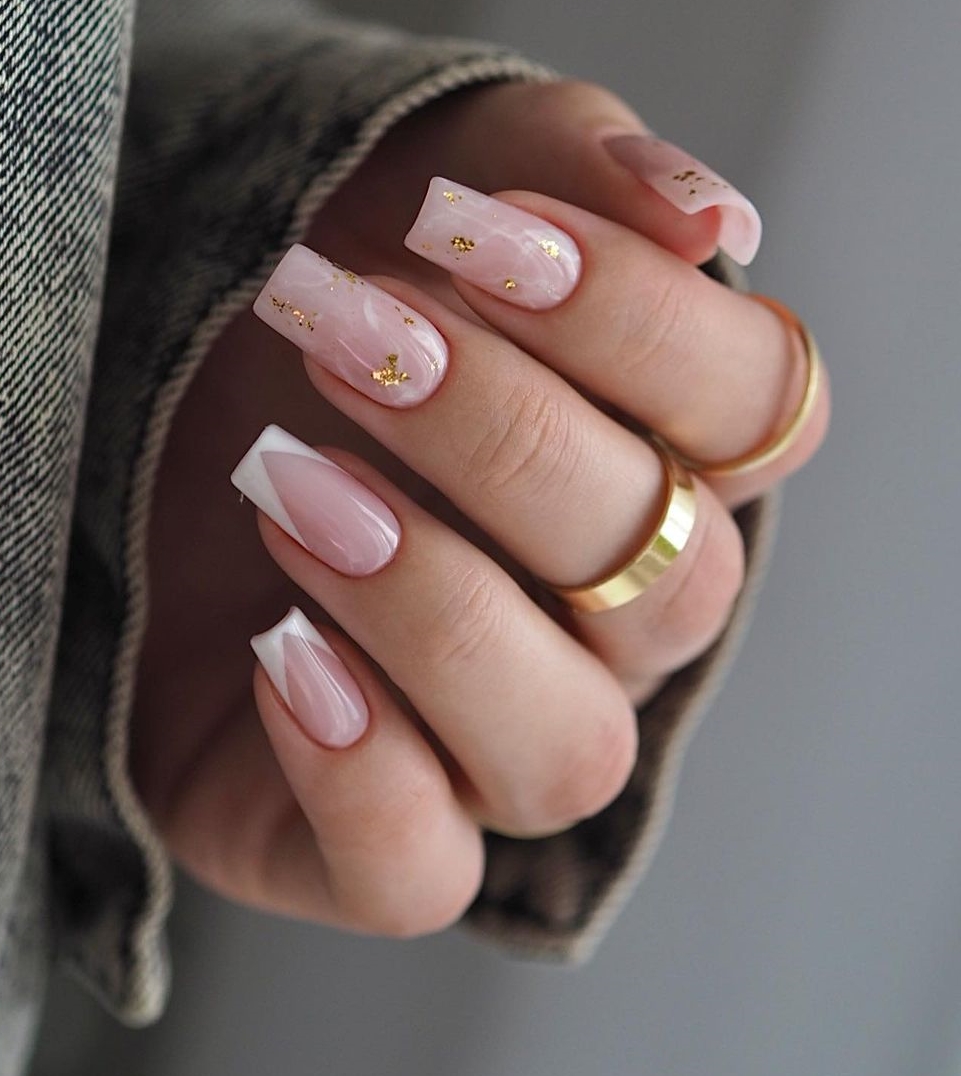 via @napaznokciach
You can use silver nail tape on your long nails to create a striped line on each nail. If you are accessorizing your wedding gown with pearls, use a combo of pearls and crystals on white nails for a gorgeous manicure.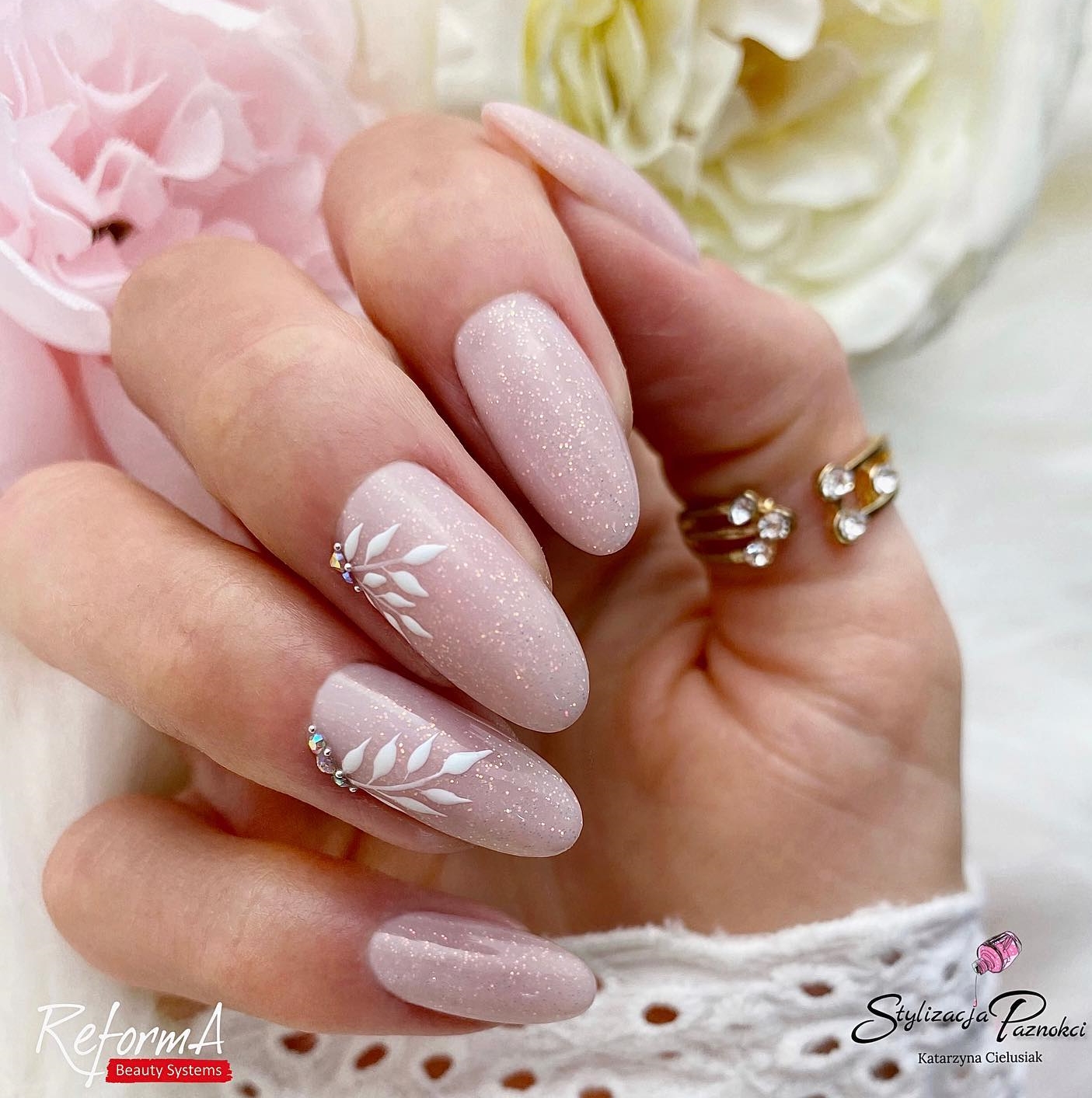 Nude Wedding Nails for All Skin Tones
One classic wedding nail style is the nude look. Ask the nail technician to recreate the lacy design from your dress onto your nails. French manicure gels the best with the nude nail color.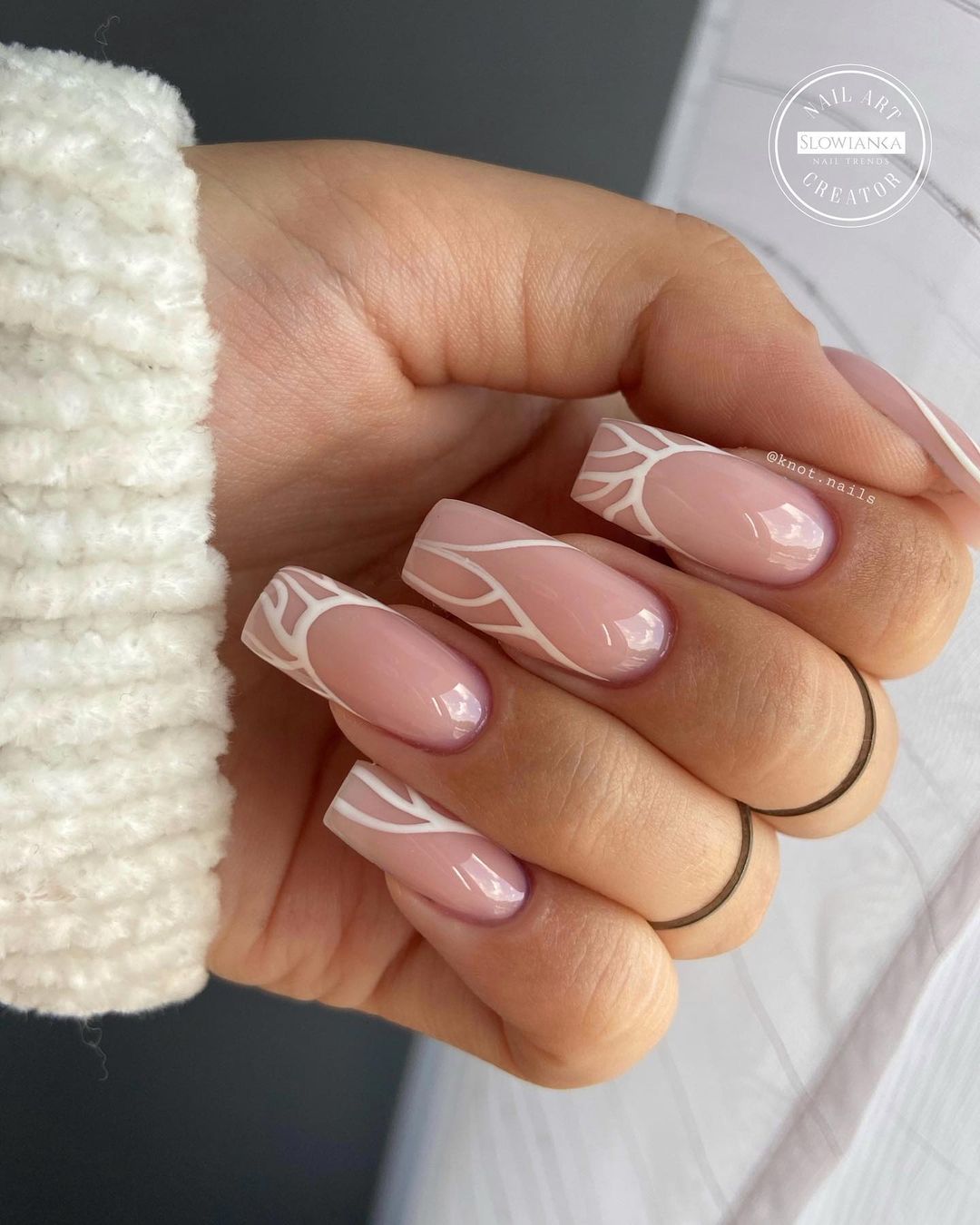 via @knot.nails
Harmonized with the wedding theme, you can apply silver glitters, pearls, or rhinestones for statement nails. Another style recommended is the negative space at the nail base, nude nail polish, and a metallic streak for cute wedding nails.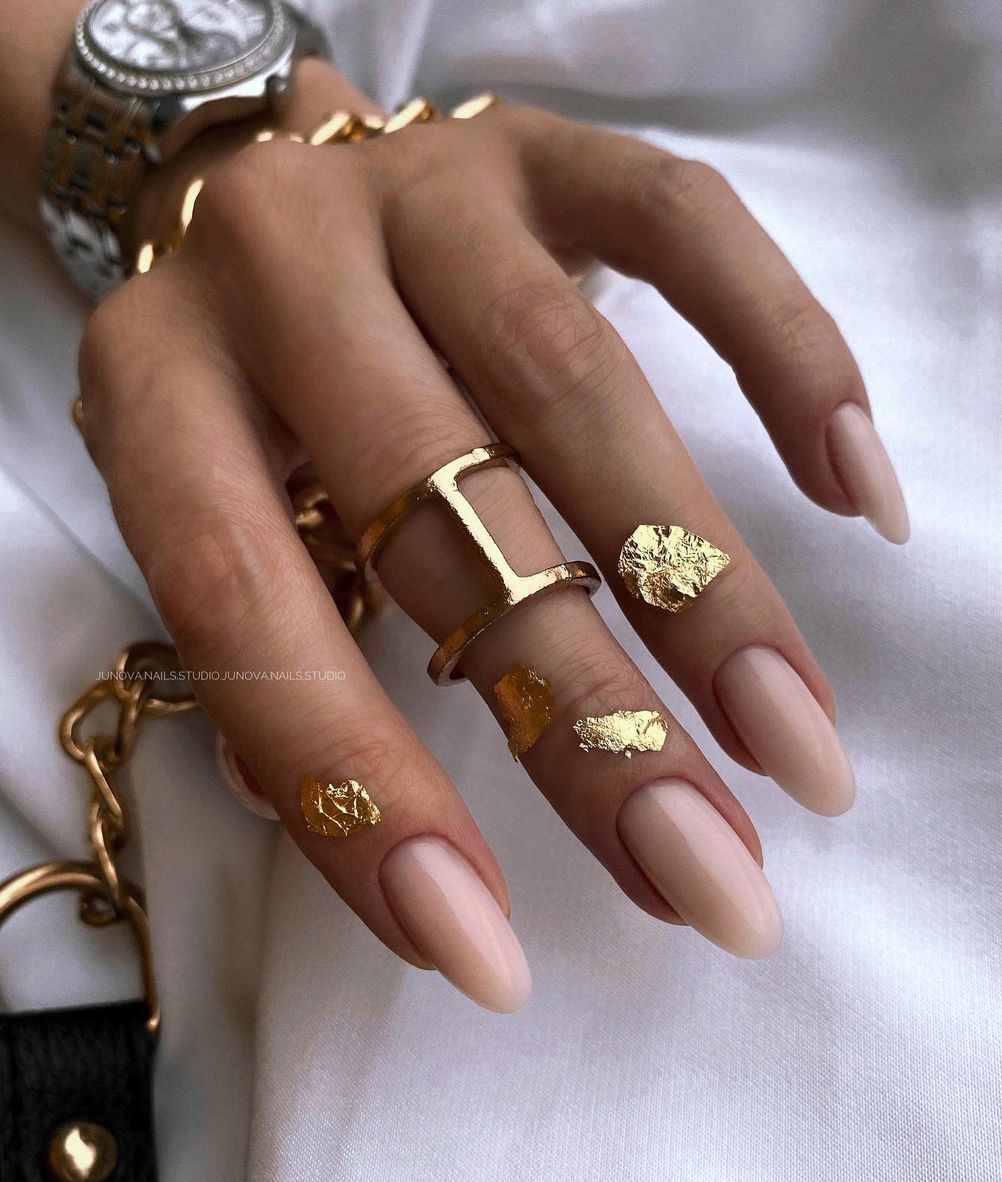 Trendy Ombre Wedding Nails
On your wedding day, go for French ombre nails, where the traditional French manicure style is blended with the modern ombre style. Stick with softer shades. You can DIY this style with a bit of practice.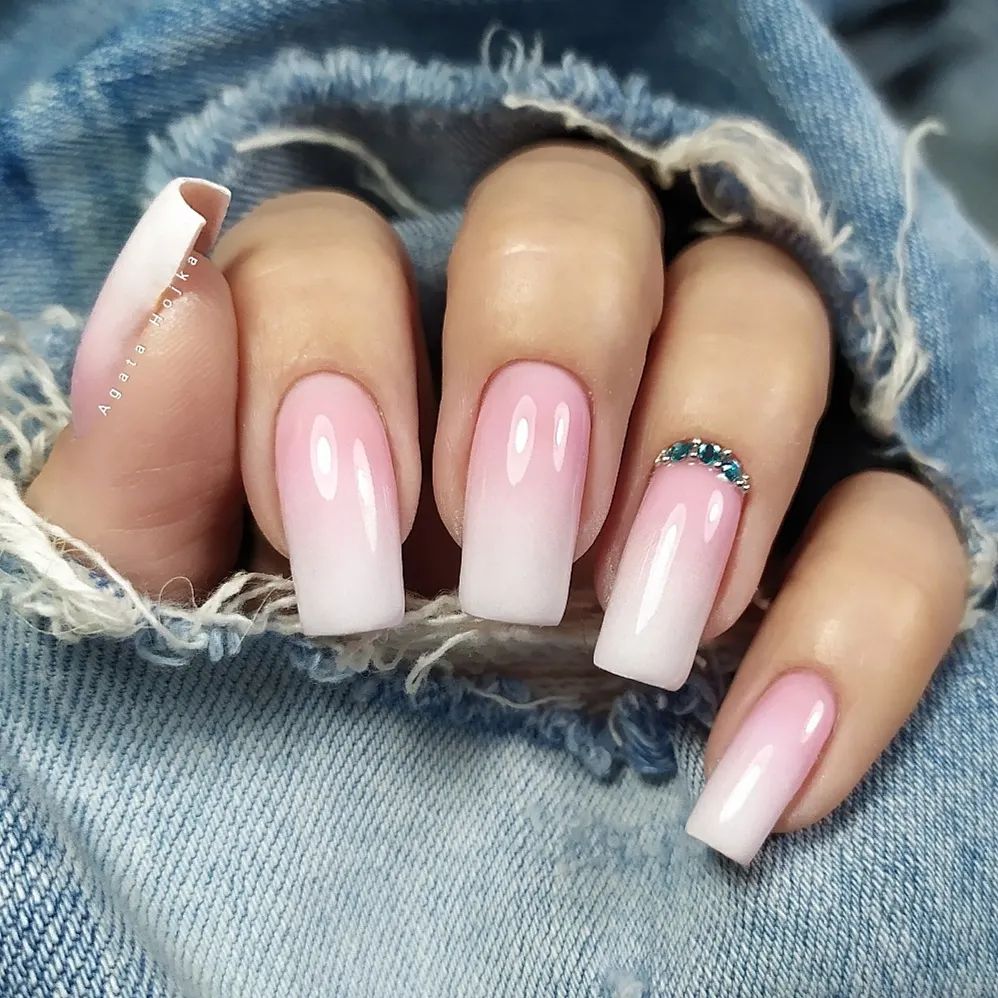 via @agata_hojka
Apply the lightest shade first on natural nails. Take a wedged makeup sponge and paint parallel strips using the other colors. Use a light touch to tap the sponge on your nails, and wow, you have soft ombre nails perfectly done for the big day.
via @elegancjanails
The Timeless French Manicure
Classic French manicure has no comparison. The look is too elegant. You can try a shiny beige color or nude nail polish as the base for the look. White French tips look simple and out-of-this-world. A light sheer, adding glitters and pearls can help pin one of the ultimate wedding nail designs.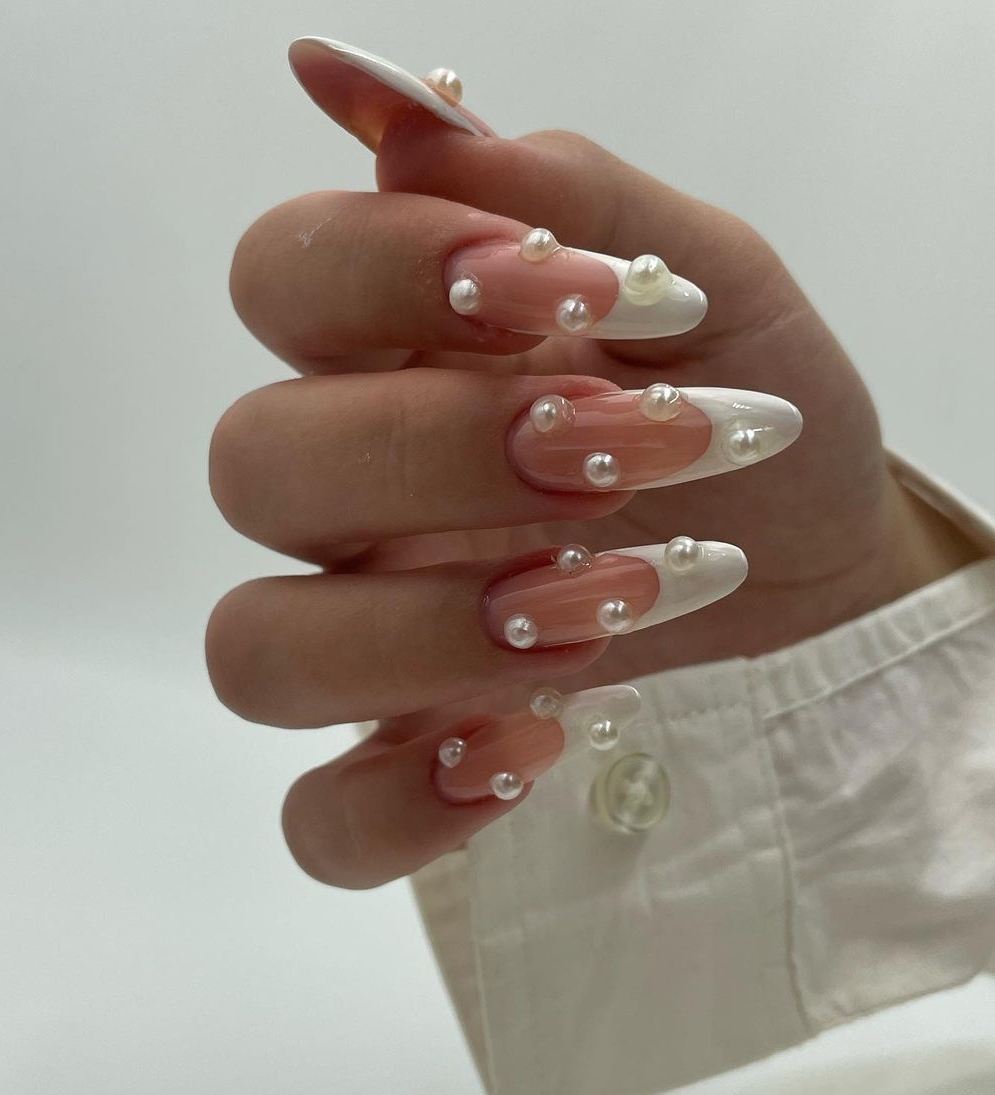 via @andradasnailss
Consider a French manicure if you have almond, stiletto, or squared nail shapes.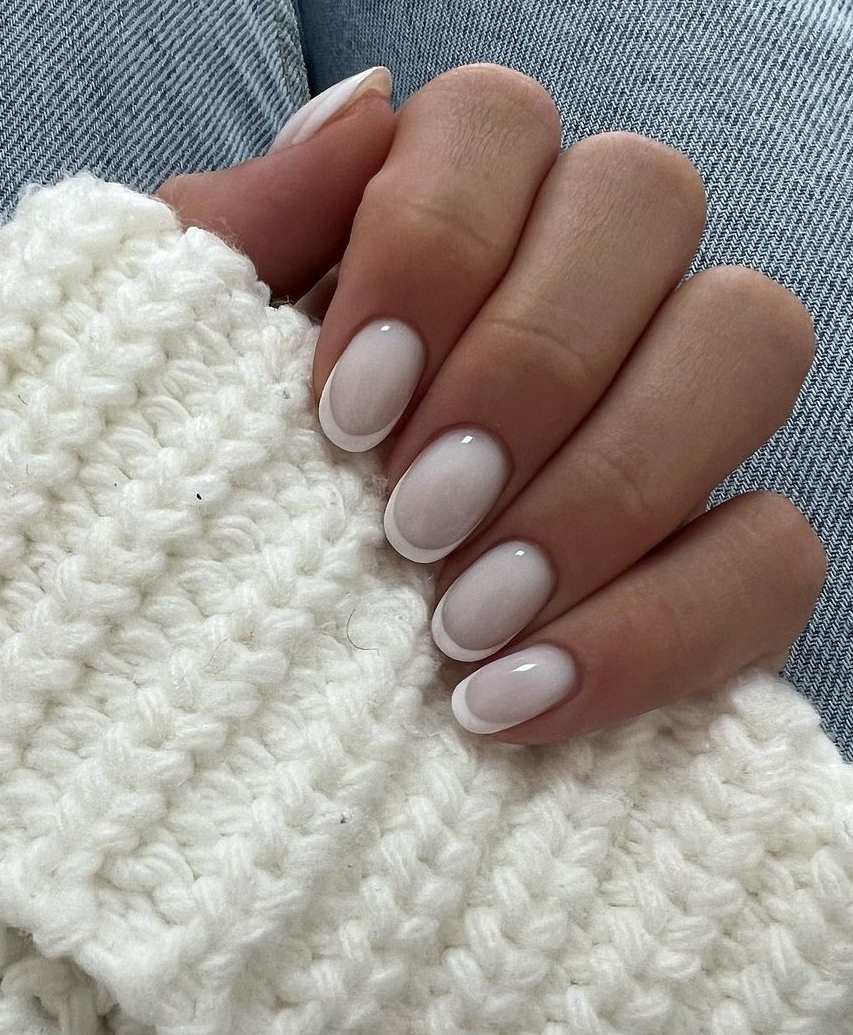 via @tatjanails
Lovable Short Wedding Nails
Short nails for weddings can be an instant hit – you don't necessarily need long nail shapes for a chic look. A fantastic way to attain a gorgeous look is to paint all the nails in different colors.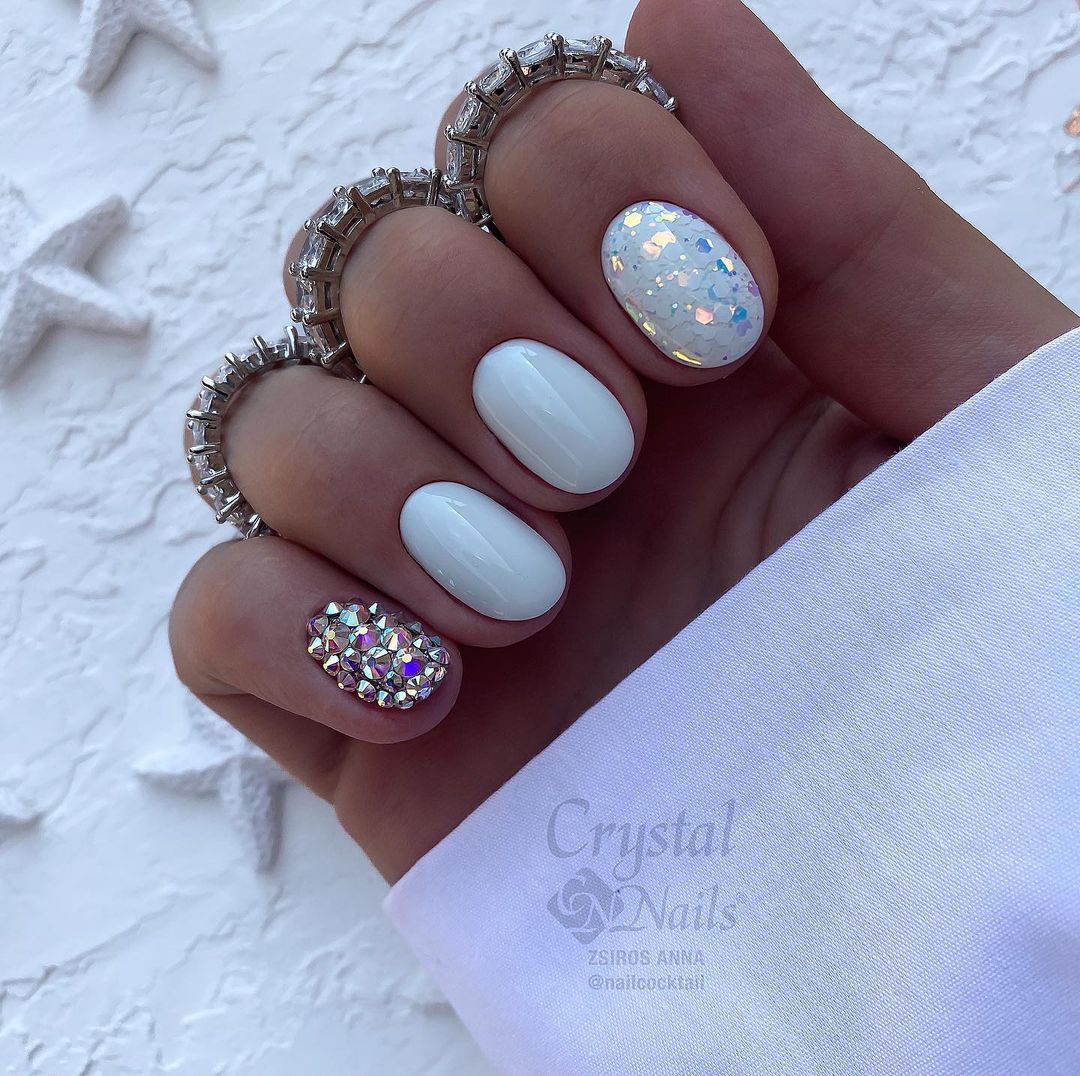 via @nailcocktail
You can also go in for a neutral manicure and add petite dazzling accents for a cute-looking pair of hands. Another style that never lets down is the white French mani on short square nails. Looks awesome!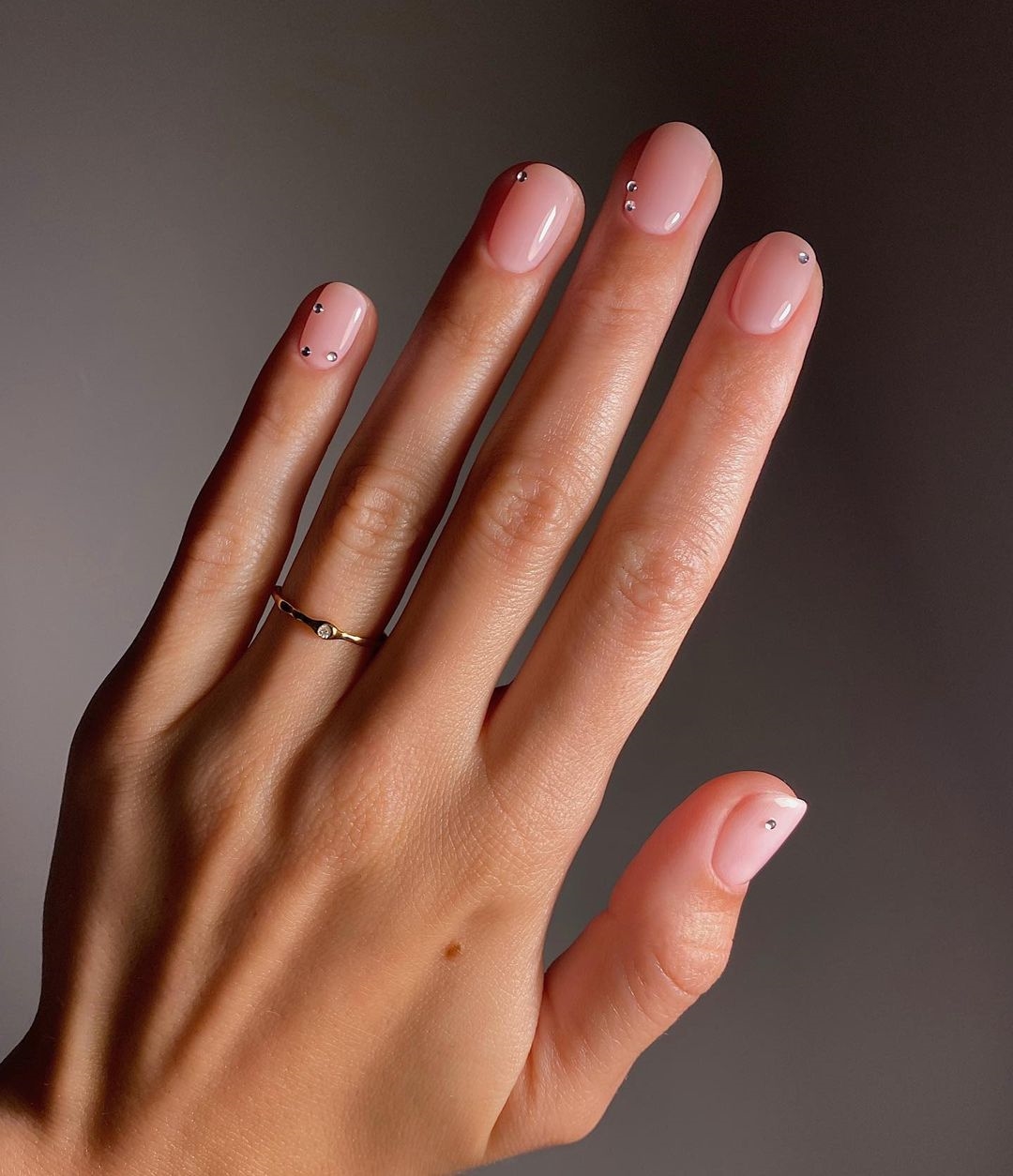 via @matejanova
Dapper Long Wedding Nails
There are umpteen choices of nail art for the wedding look for women with long nails. One excellent option is to flaunt pink nails in a coffin shape. Choose the softer pink color, preferably as a French ombre manicure that begins with pink and gradually transcends into the white color or gets transparent by the last nail.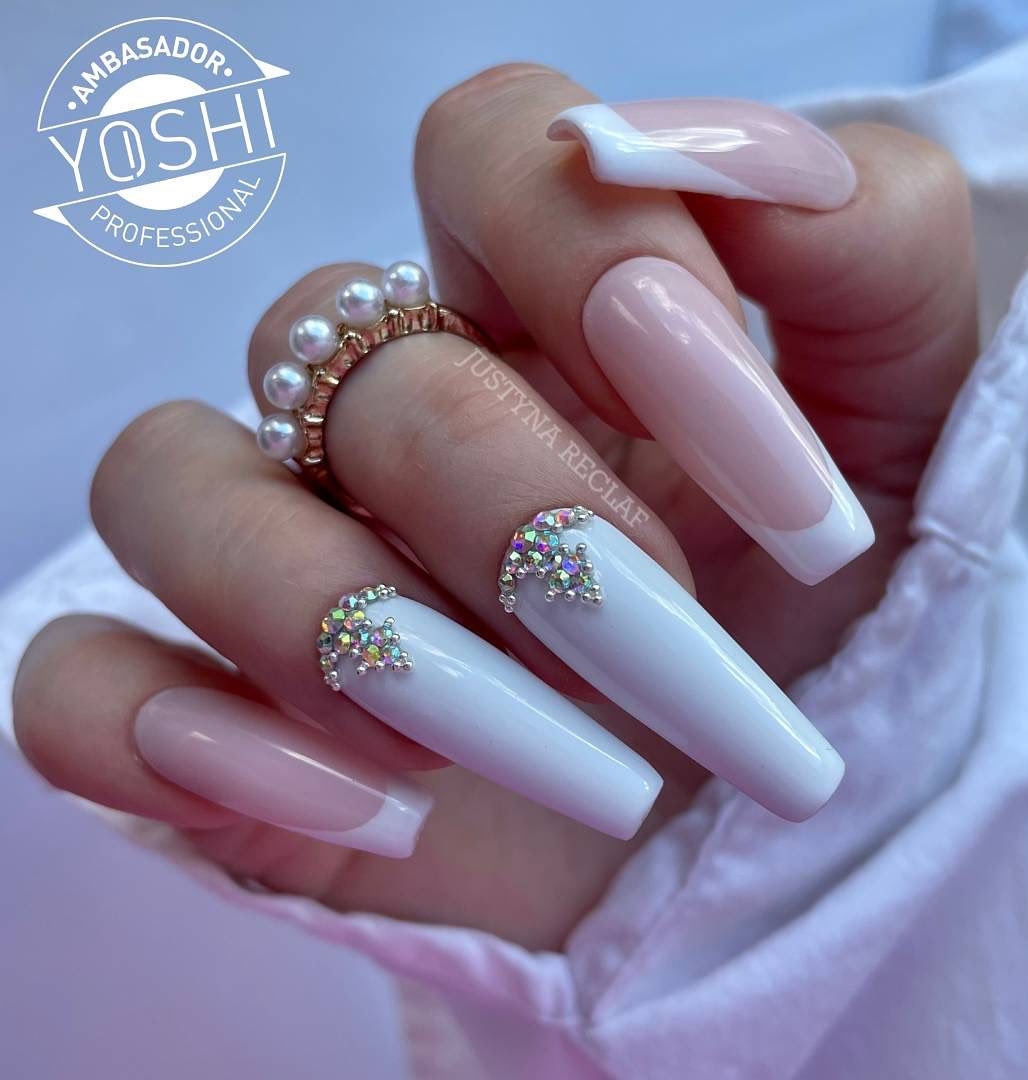 For an exclusive look, you can try the combination of classic ombre polish with glitters like rhinestones on your long stiletto nails.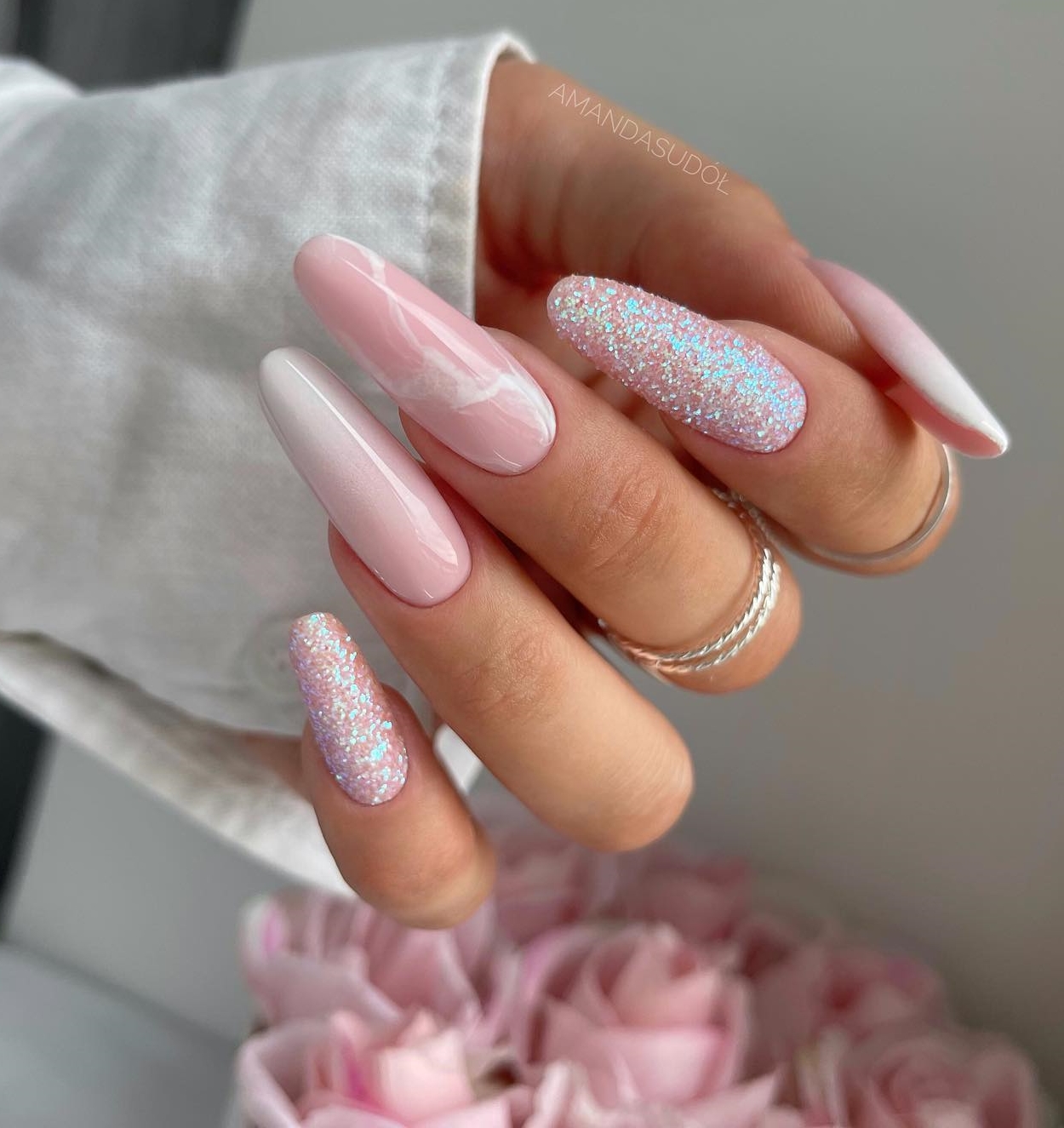 via @amanda.sudolll
Sparkly Wedding Manicure for a Glammed-Up Look
Spruce up any nail color, like white nails with glitter. Nude nails with glitter give the bridal vibes all the way. Similarly, if you wish to keep things simpler, you can try glitter on French tips – stunning. Soft and light pink shades with sparkles create the perfect silver glitter nails for a wedding.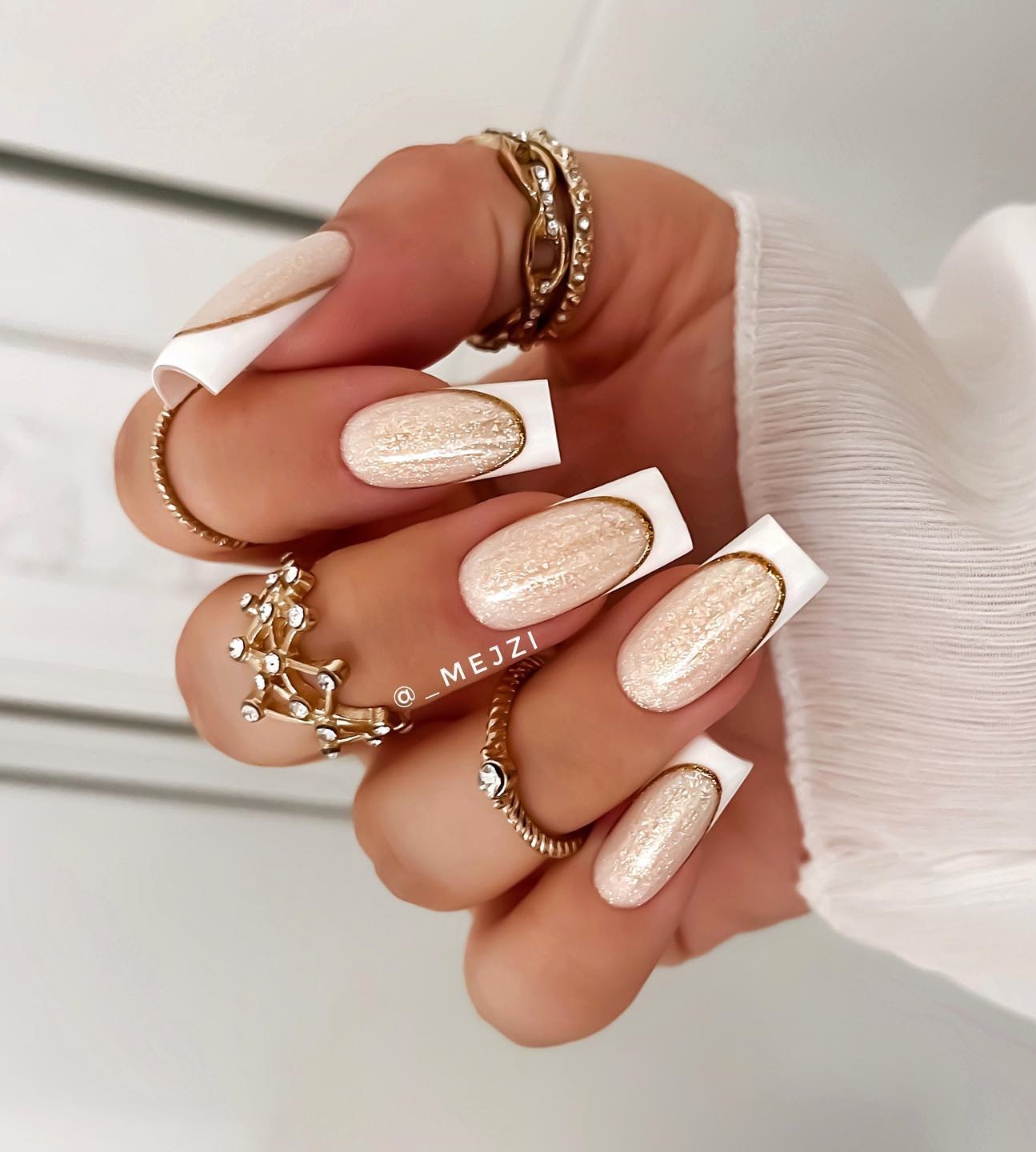 via @_mejzi
You can also try the ombre look with one sparkly nail as an accent.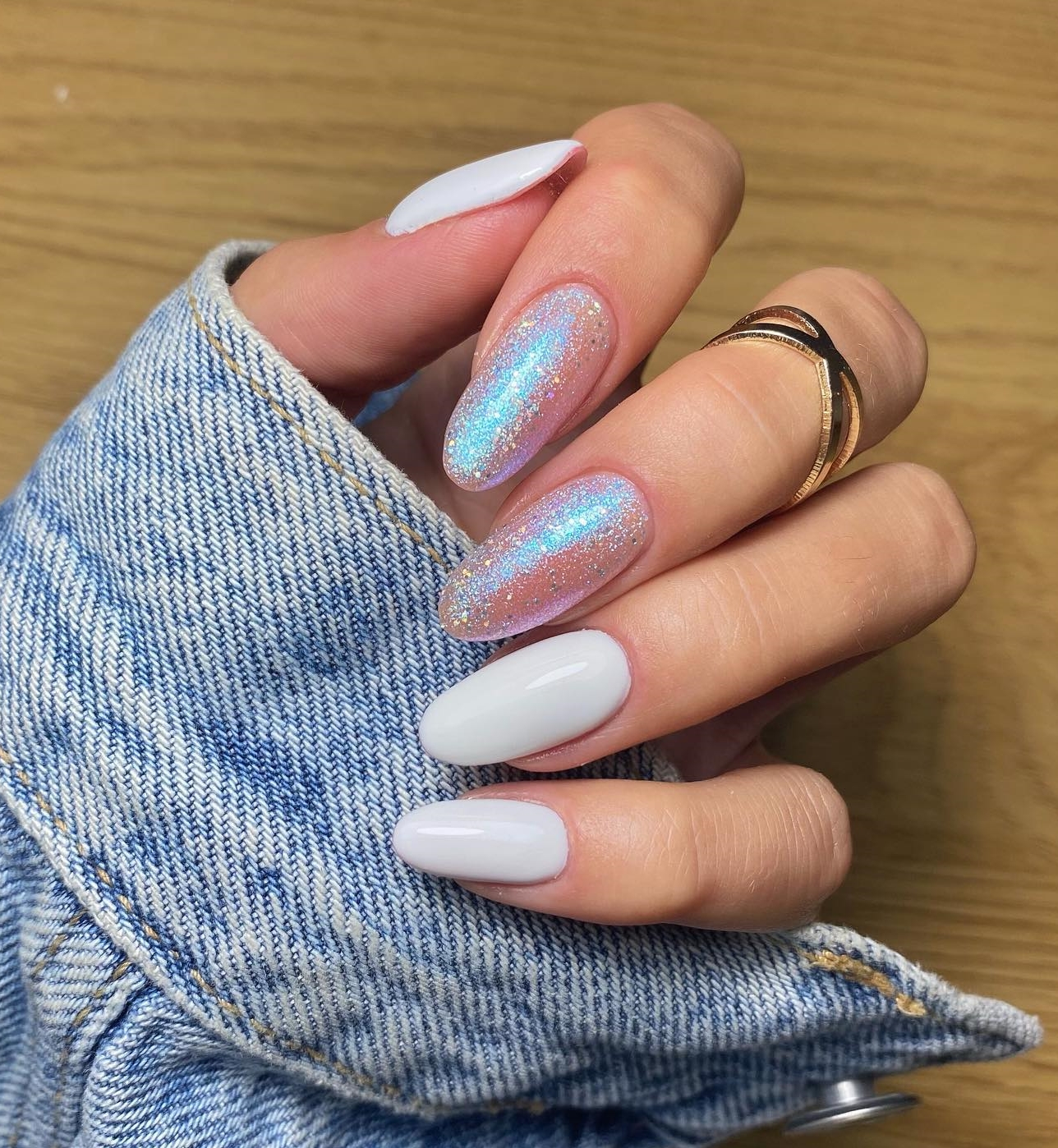 Acrylic Wedding Manicure with Sparkles
If you love to flaunt your long accent nails, then on your wedding day, stick to adding jewels to one or two of your nails. Acrylic with sparkle never fails as one of the most loved long nail designs.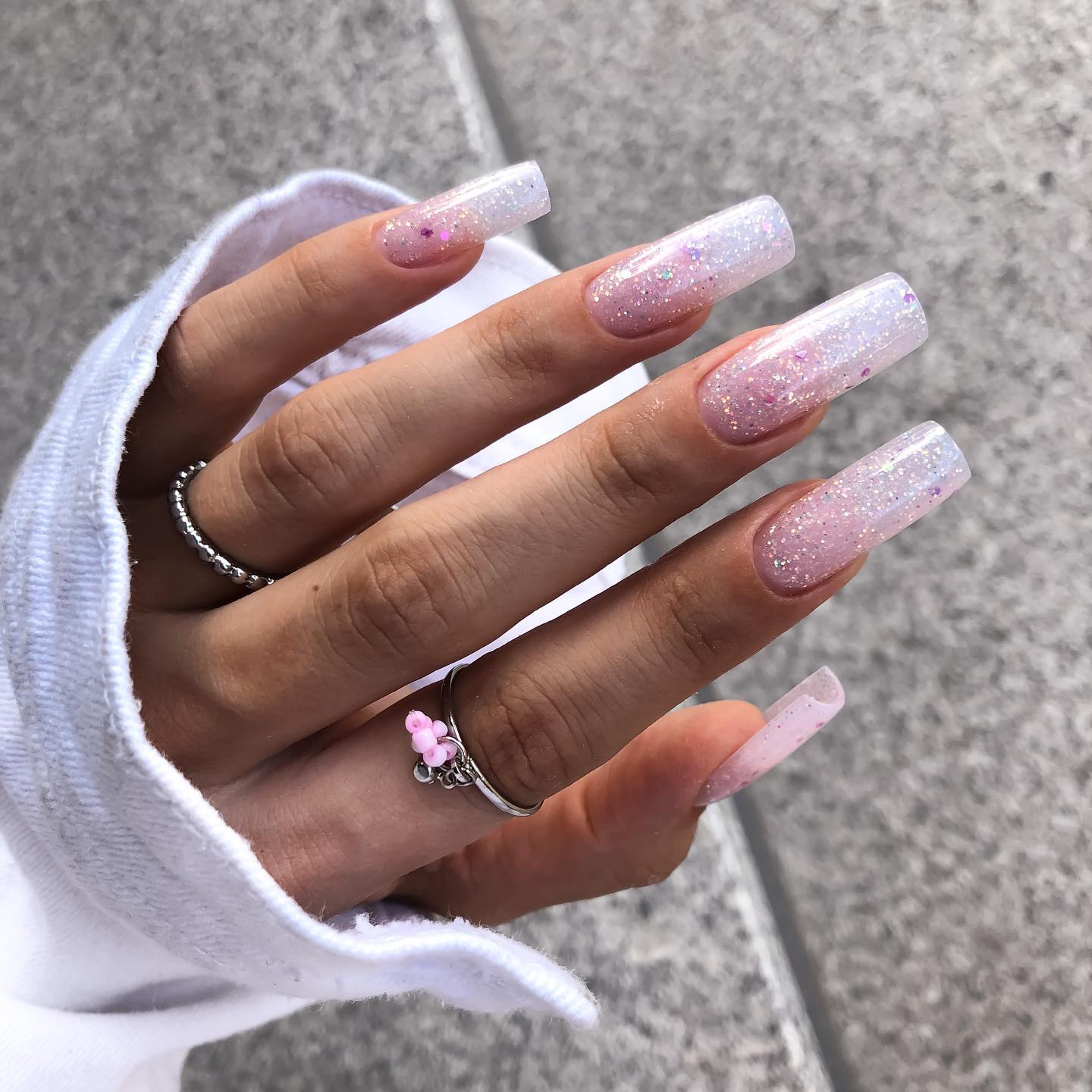 Another gorgeous wedding nail idea is to go in for a French mani with a crystal accent nail. Try acrylic-powder-made 3D flowers on an ombre nail design.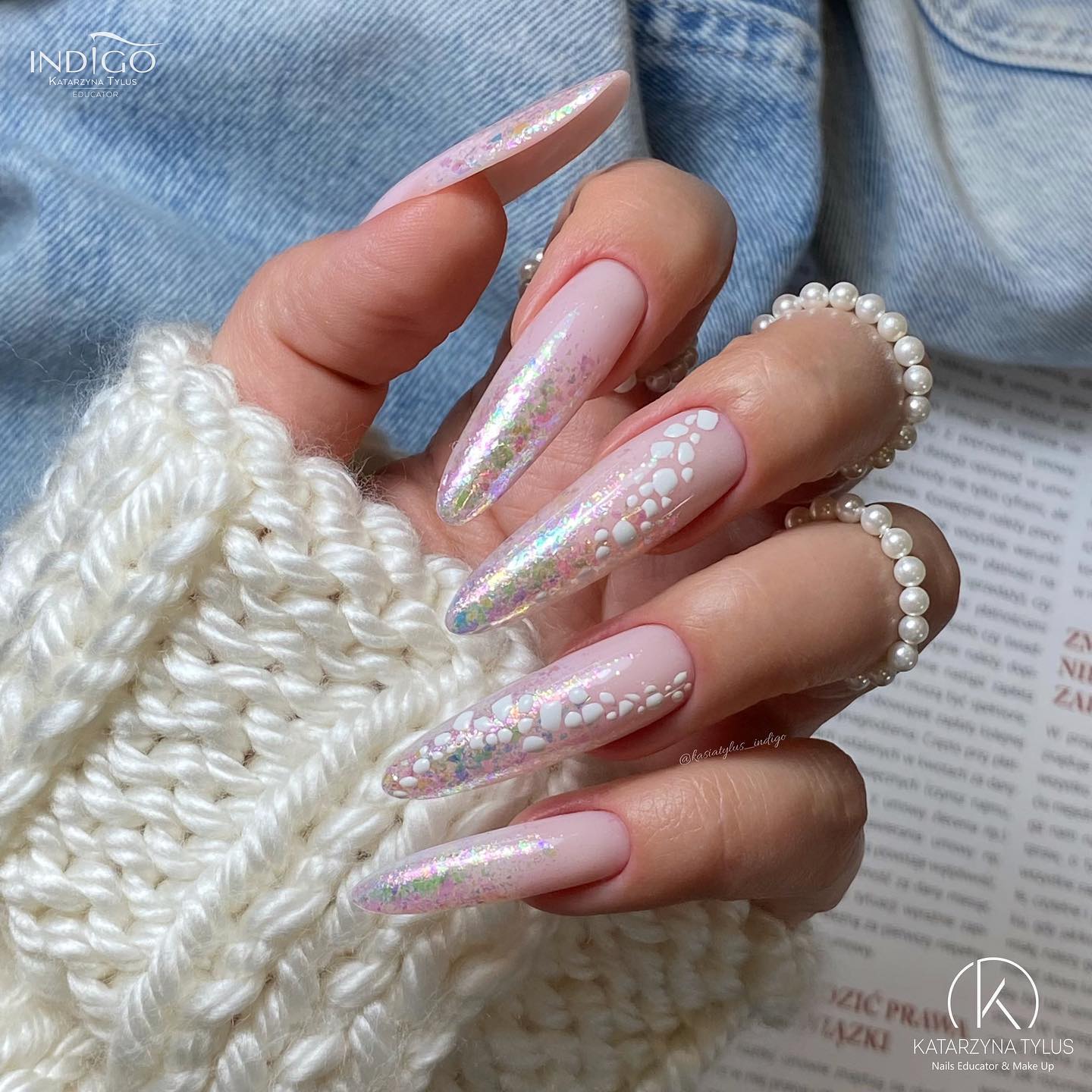 Gold Foil Nail Design – Statement Idea
This is the ultimate design idea! White nails with gold foil designs are pretty trendy. The base is all white. Only one nail should be tried to be accented with gold foils. The good part is that white and gold look brilliant together.
via @karolina.er
Choose this style to match a wedding dress with white and golden hues. The pretty design looks good on most types of skin tones.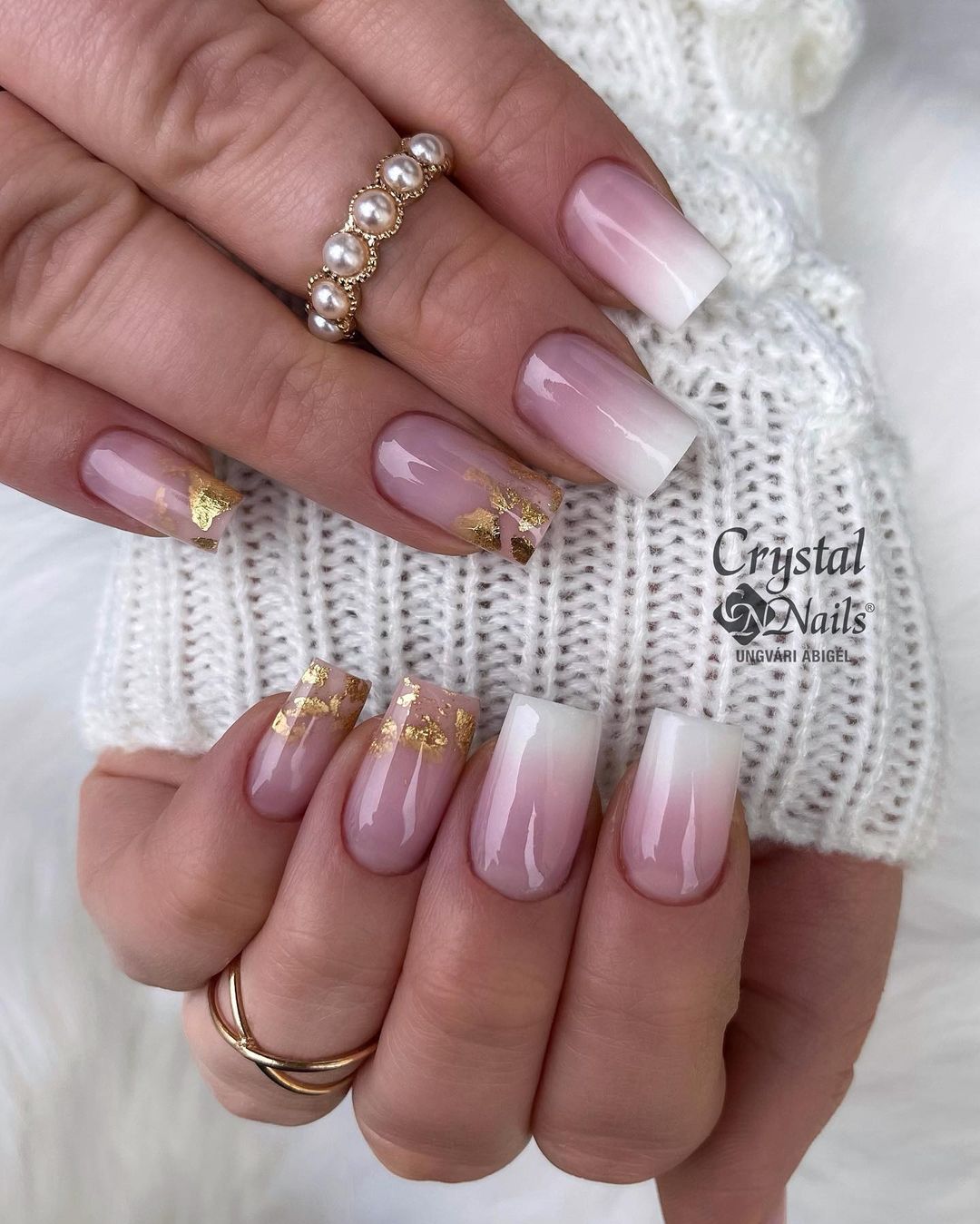 via @nailsbyabigel
You can do this design yourself. Nail foils can be ordered online.
Elegant Wedding Nails with Rhinestones
Tiny rhinestones look out-of-this-world on all kinds of nails and base colors. These are some of the best wedding nail designs. Short nails with nude tones and rhinestones look great.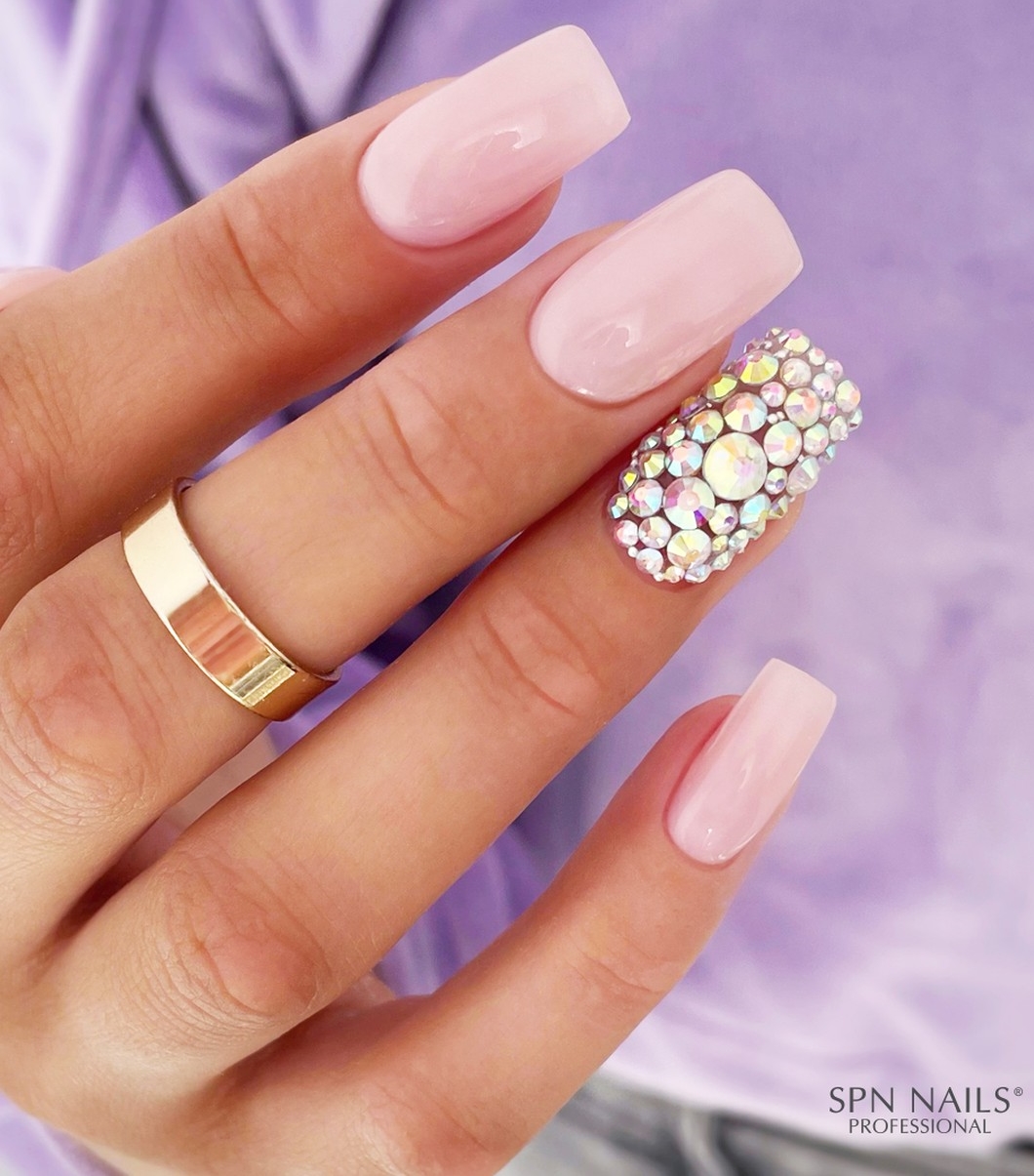 via @spnnails
A glitzy and glam manicure can be done on coffin and almond shape nails using rhinestones. For French mani with white nail tips, the nails can be finished off with tiny stones for an elegant appearance.
via @koci_pazur
Glamorous White Swirls on Nails
Think outside the box and come up with brilliant wedding nail ideas. With a French manicure, give your nail design a modern twist on neutral nails.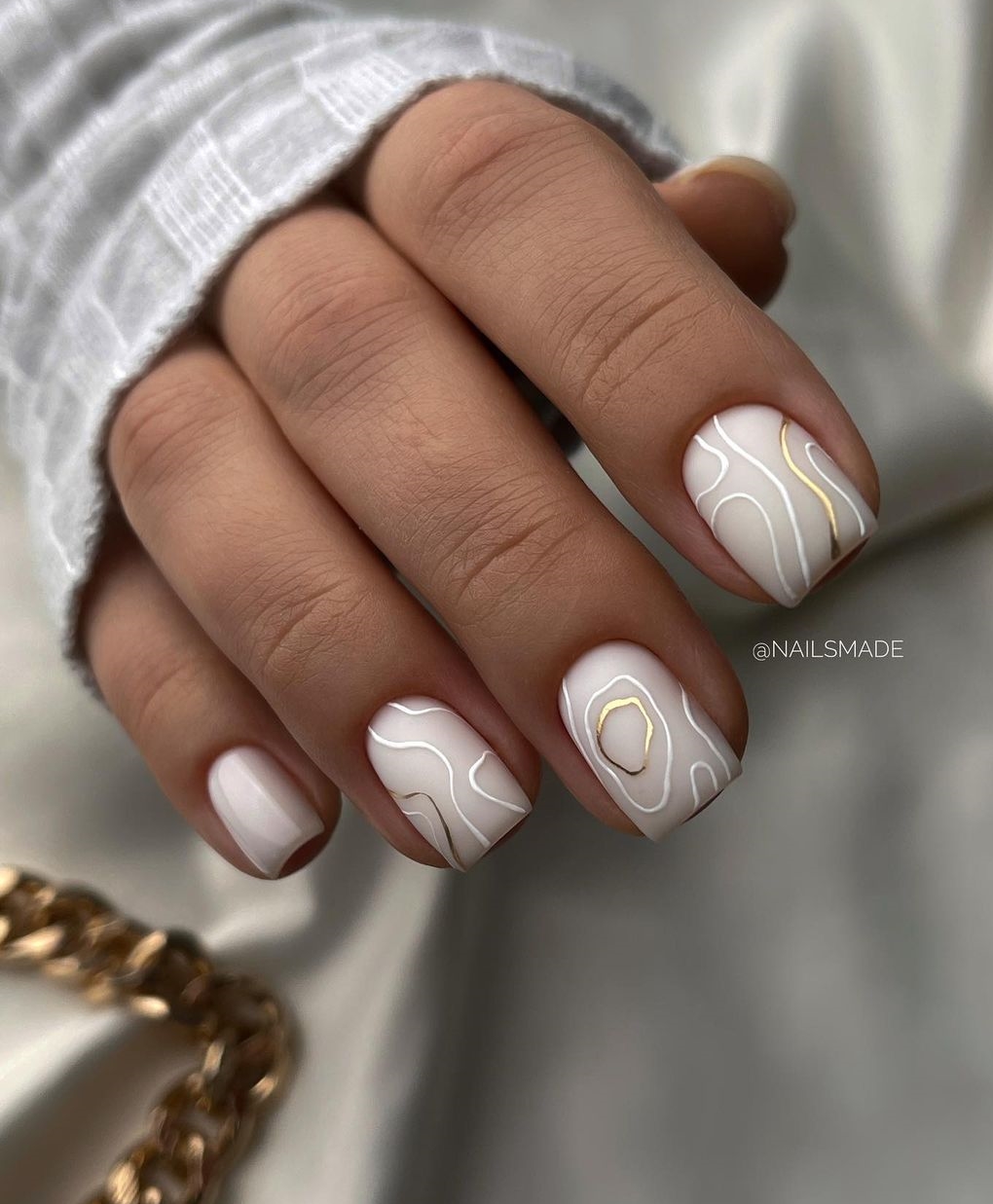 via @nailsmade
You can either replicate the lacy design on your bridal dress or design swirls on each nail in white. Don't mind if the swirls are non-uniform and not the same on each finger. A DIY design idea that gives your nails an abstract feel.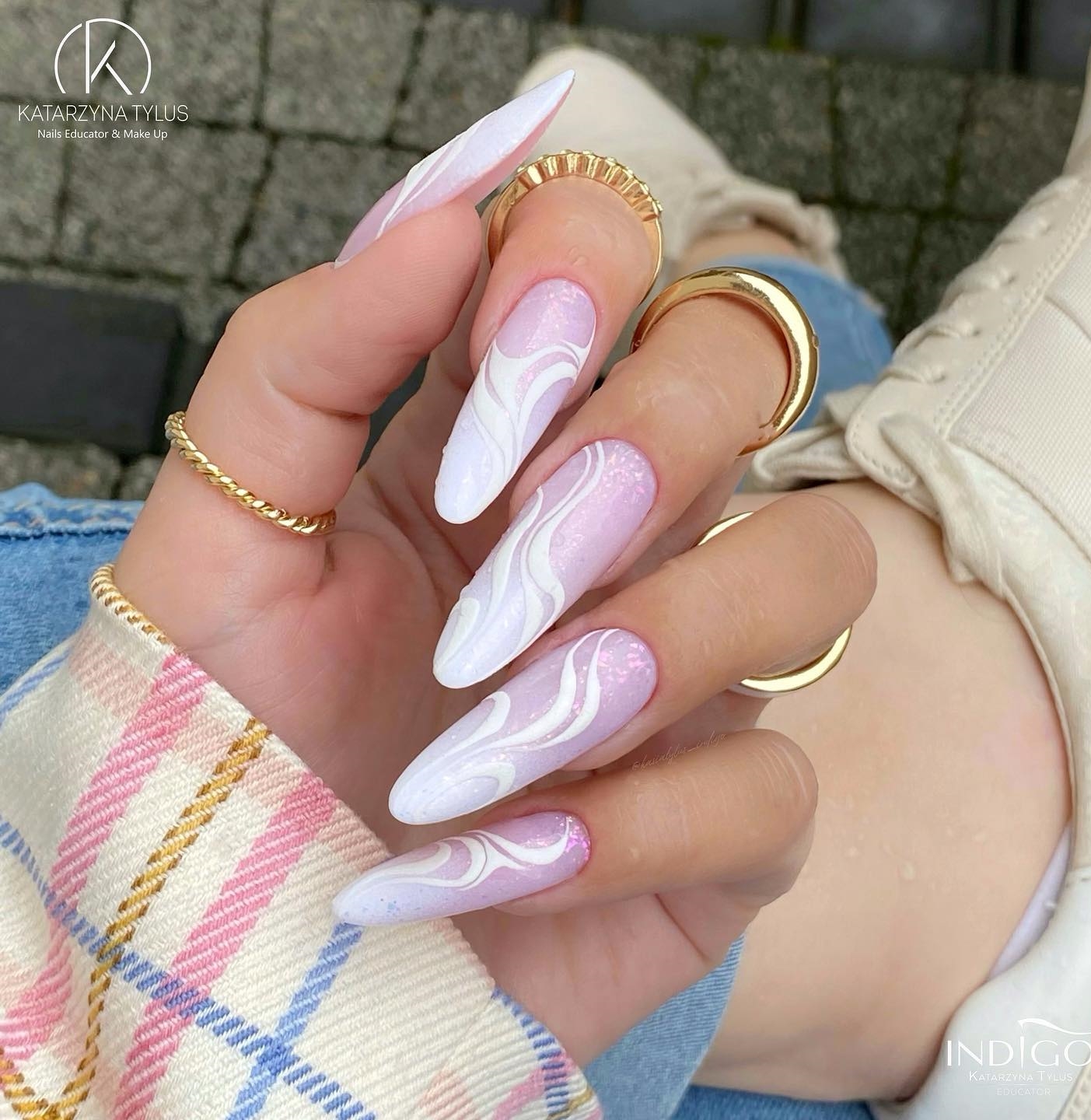 Marble Wedding Nails Are in Vogue
A classic wedding nail look can be attained with marbled nails. It is trending and quite a good choice for long nails. It gives a lacey look, yes. Alcohol ink is used for the detailing on nude shades.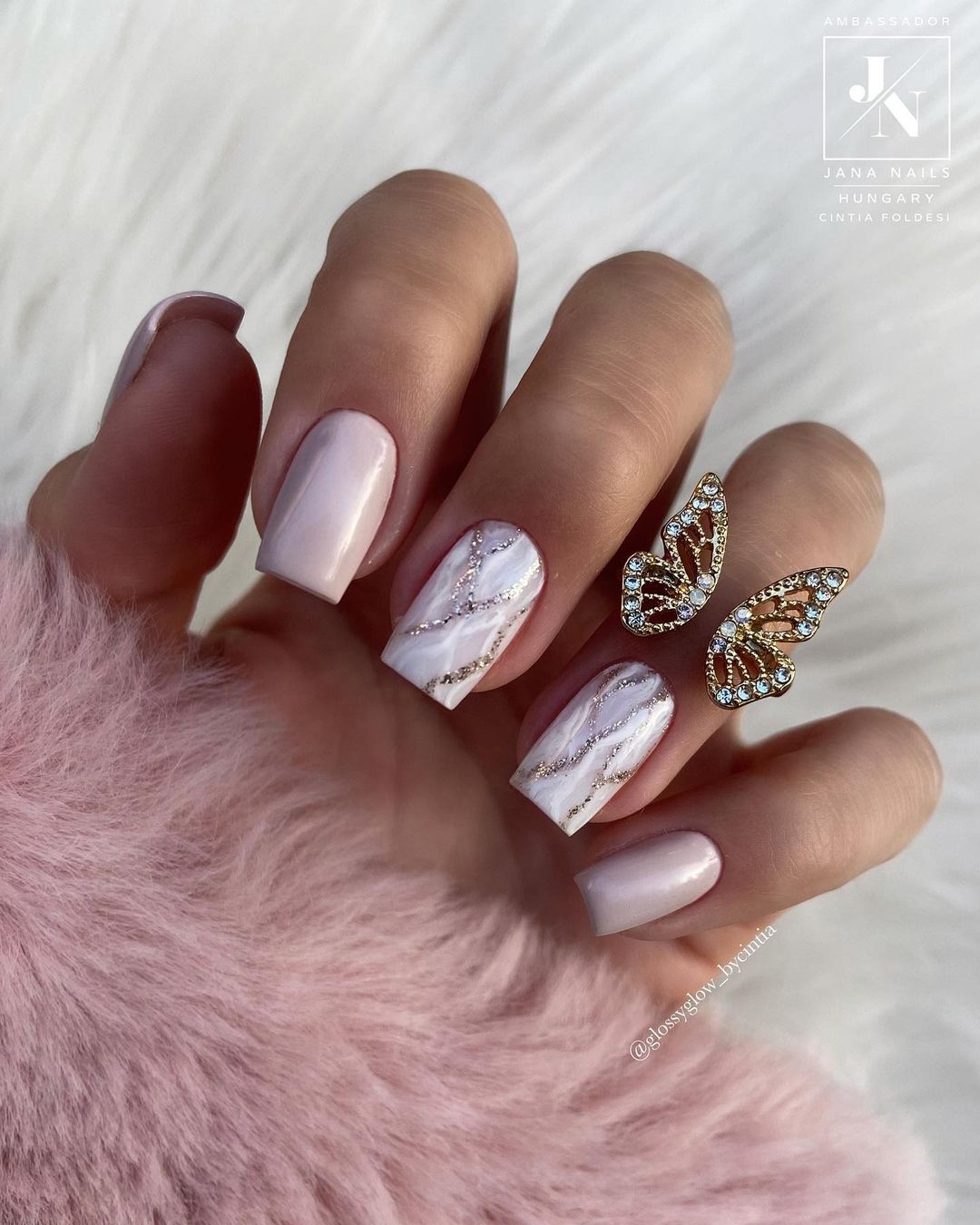 You can finish by adding gold foils or leafing to the nails at the end. Cute marble nails are tedious but can be done quickly by your nail technician.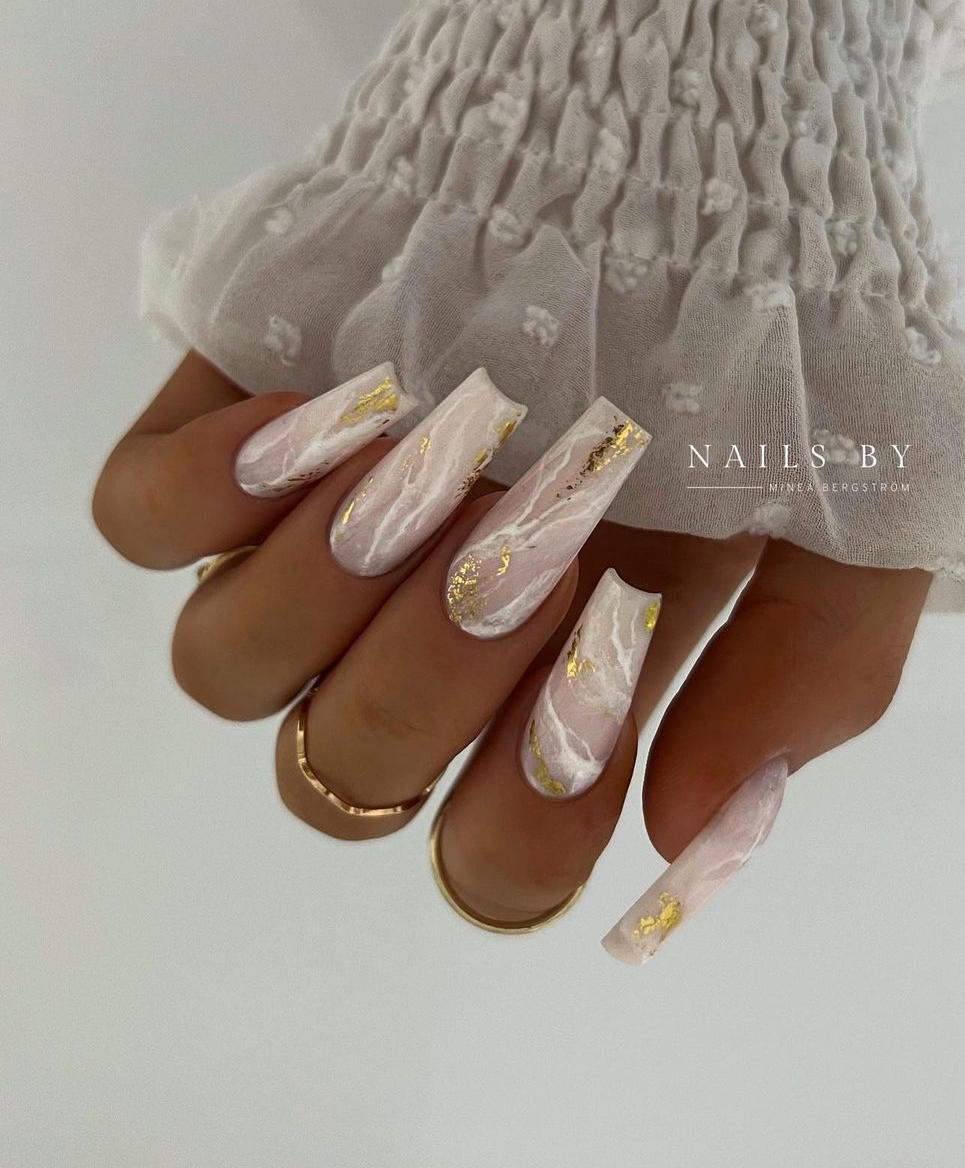 via @minea.nails
Romantic Milky White Nails
With a white bridal dress, milky white nails pair up nicely. Apply two coats for a fuller look. The base coat should be meant to fill the ridge, while the next coat is for the nails, the classical look.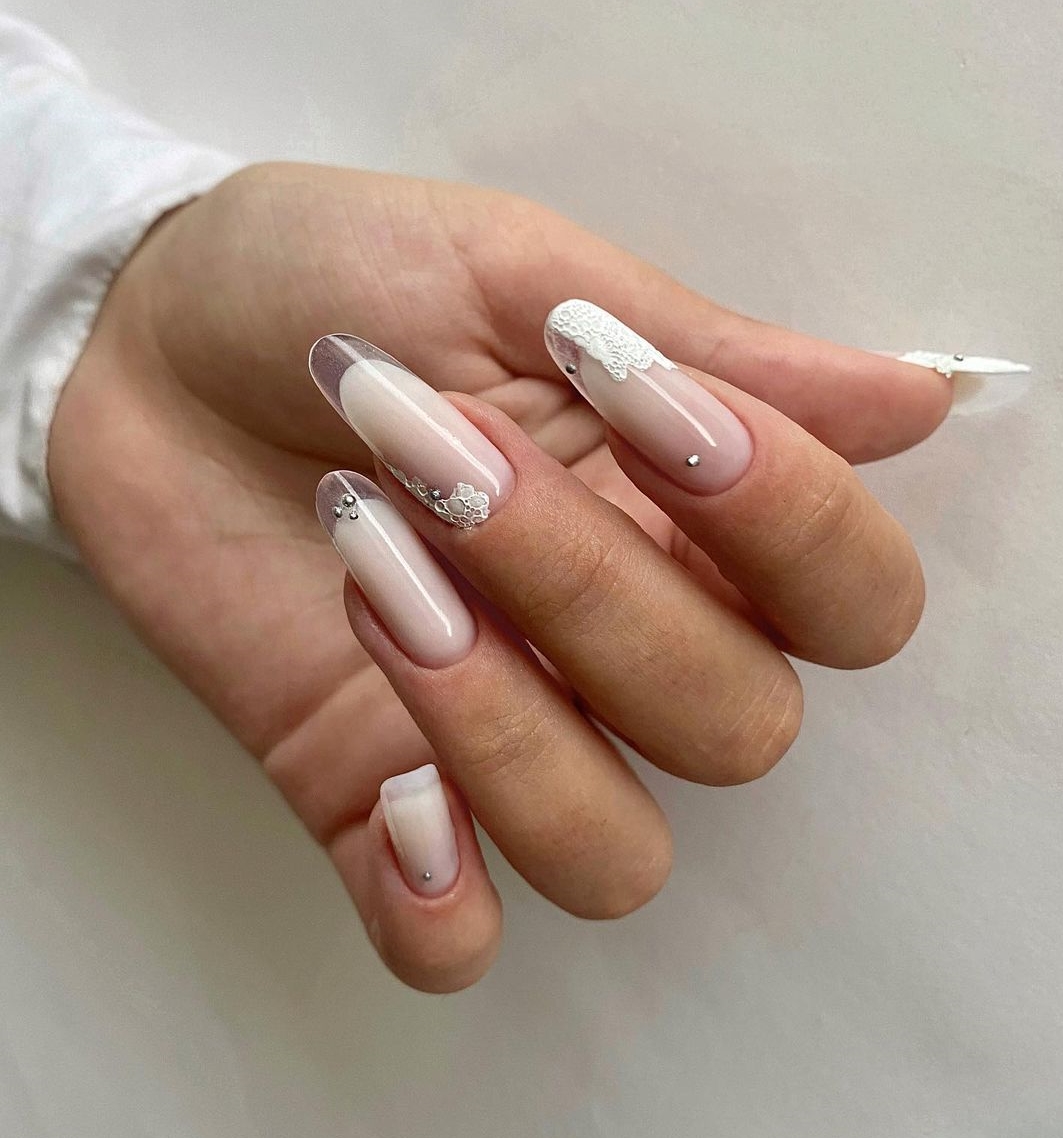 via @trutaroxana
Ensure that each coat dries up completely before you apply the next one. White-hued nails suit any nail shape.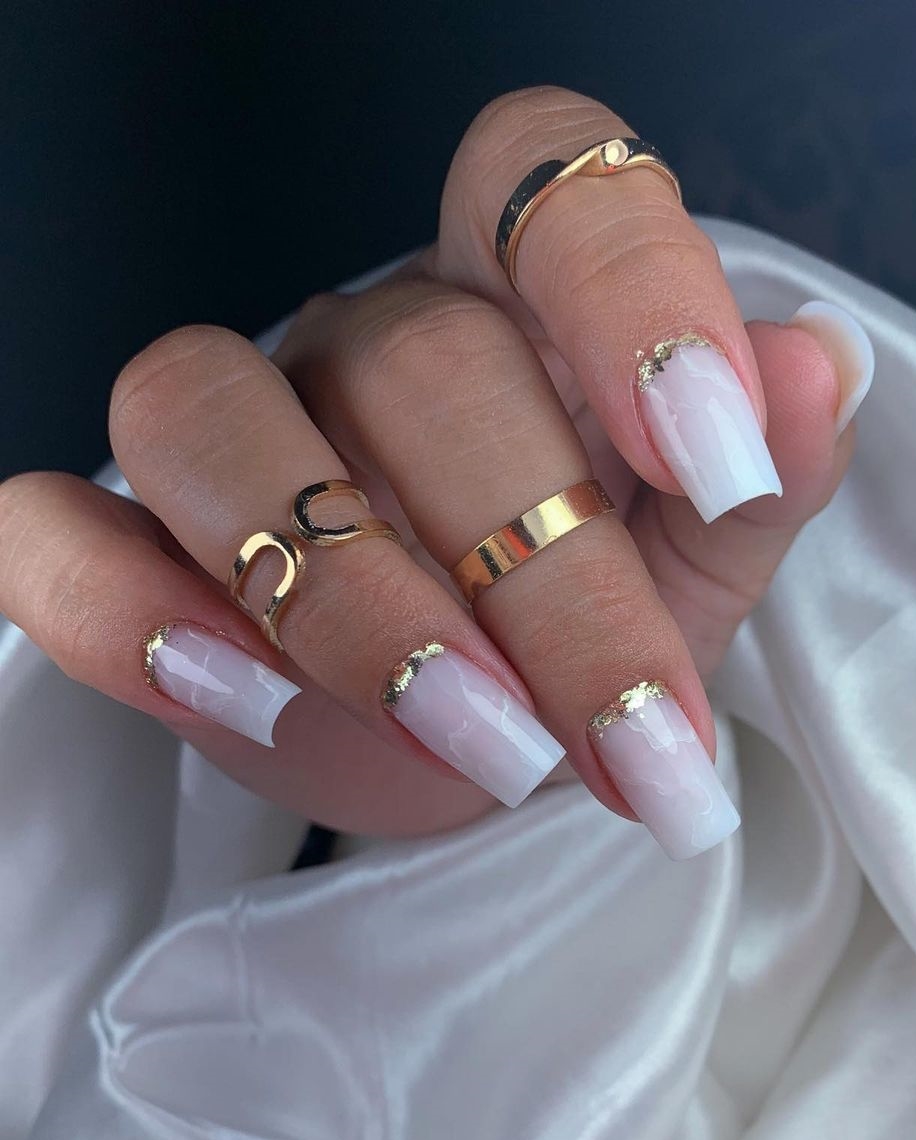 via @elainelimanails
The milky white nails are meant to have a creamy texture. Your wedding nails have a sophisticated feel, and that is what you want on your wedding day, right?
Soft Matte Wedding Nails
For love nails, it is best to stick to the matte design. After all, a wedding is about two hearts and their love for one another. To make the celebrations move lovey-dovey, use a matte background with the letters 'LOVE' accented on two fingers. The clarity of the matte top coat helps the letters stand out.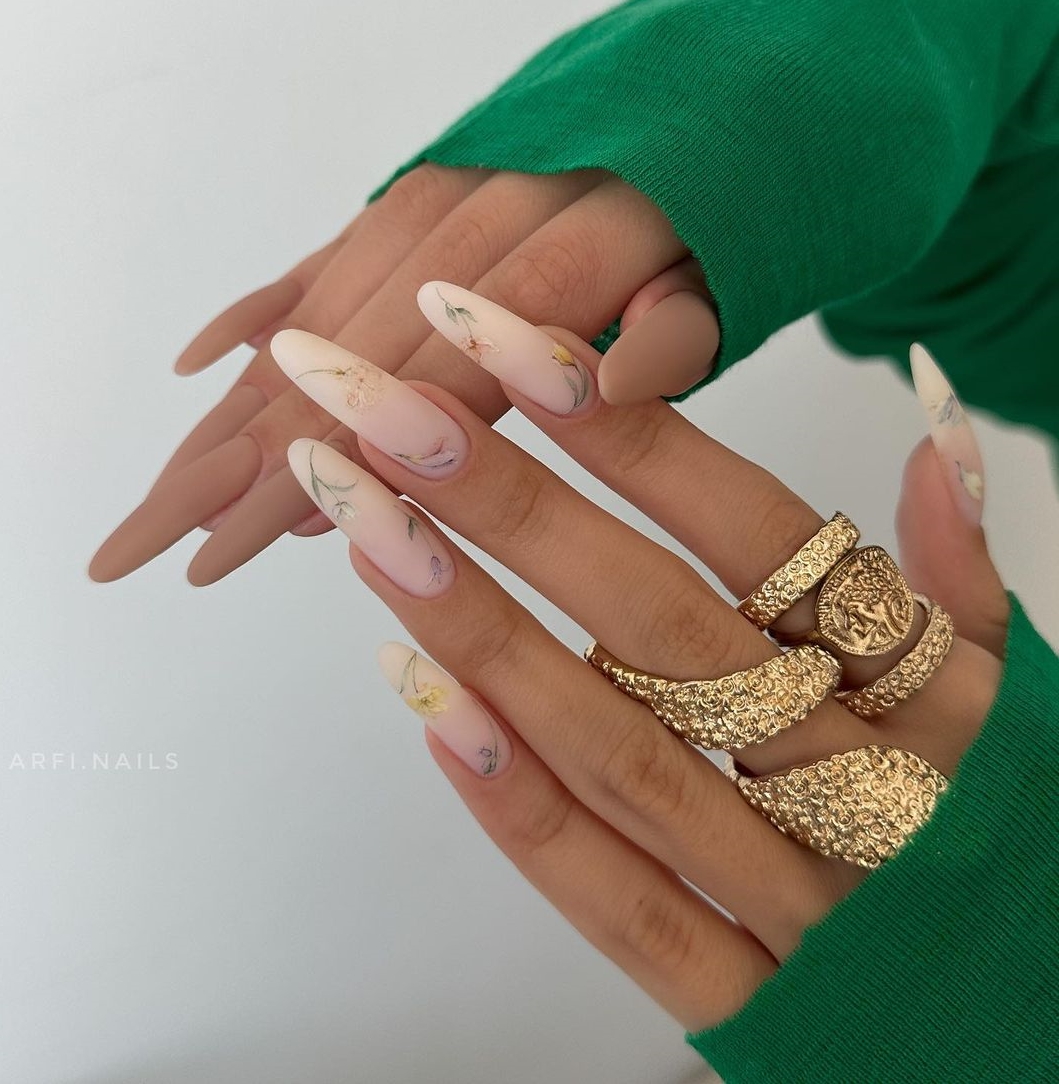 via @arfi.nails
Another appealing option is to go in for matte white nails with a French tip nail design.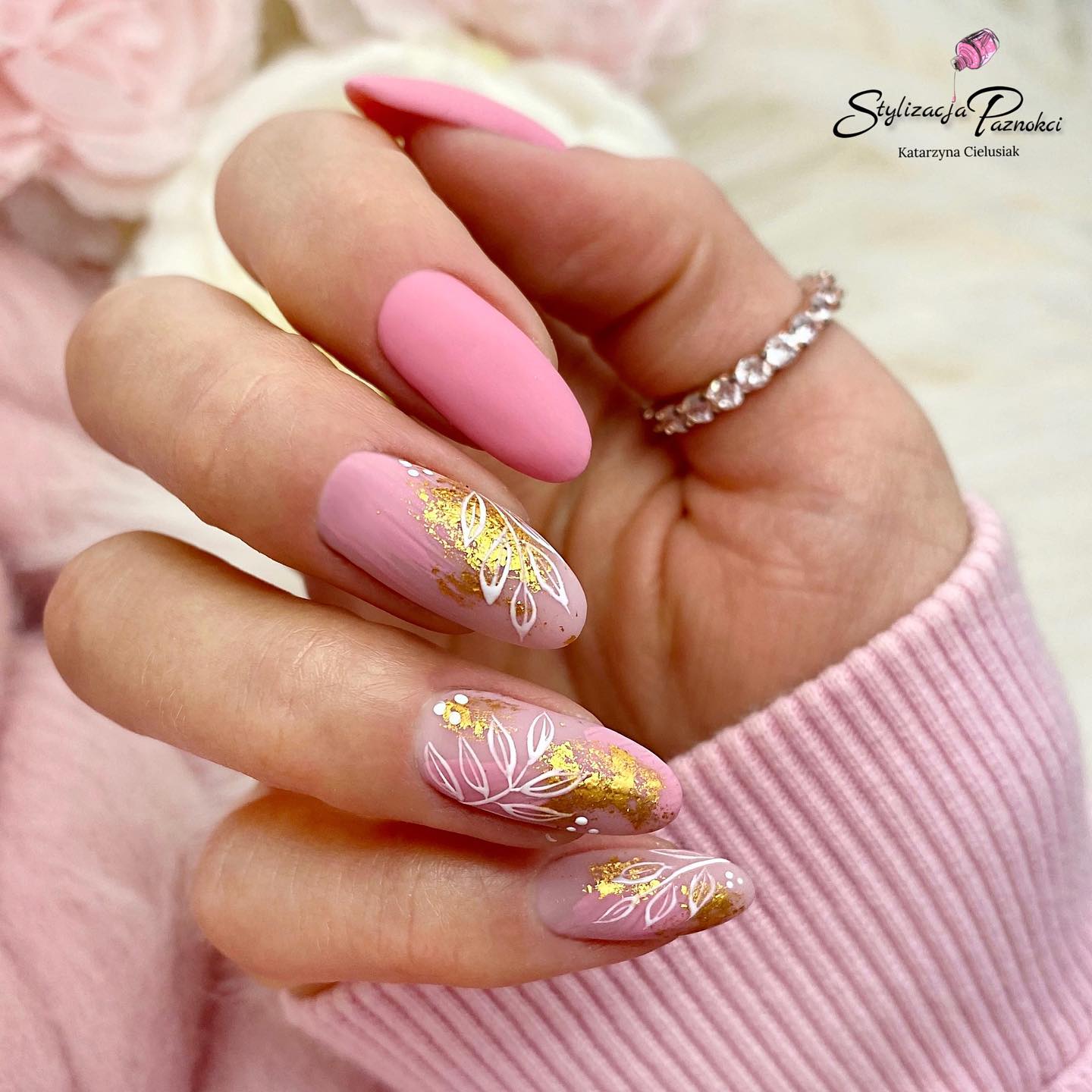 Dazzling Chrome Wedding Nails
Chrome nails are also pretty in-thing for a bride. The base has to be a light chrome color. Two of the nails are accented. The accent design can vary as per your choice.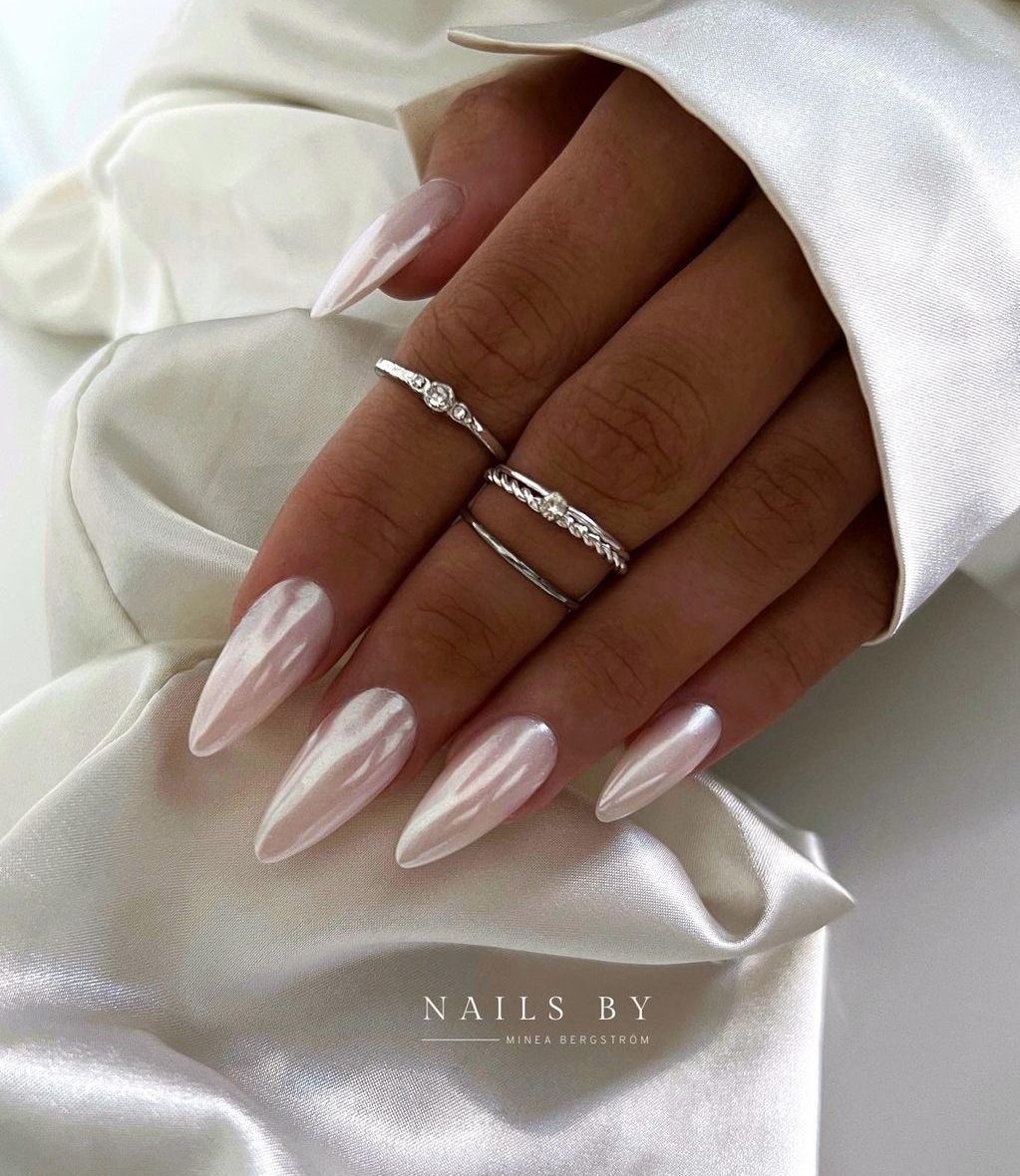 via @minea.nails
One of the fingers can be entirely covered in silver glitter, while another can have the glitters at the cuticle. This style looks fantastic on almond shape nails. The pearl-like shine is pretty flattering for the bride's nails.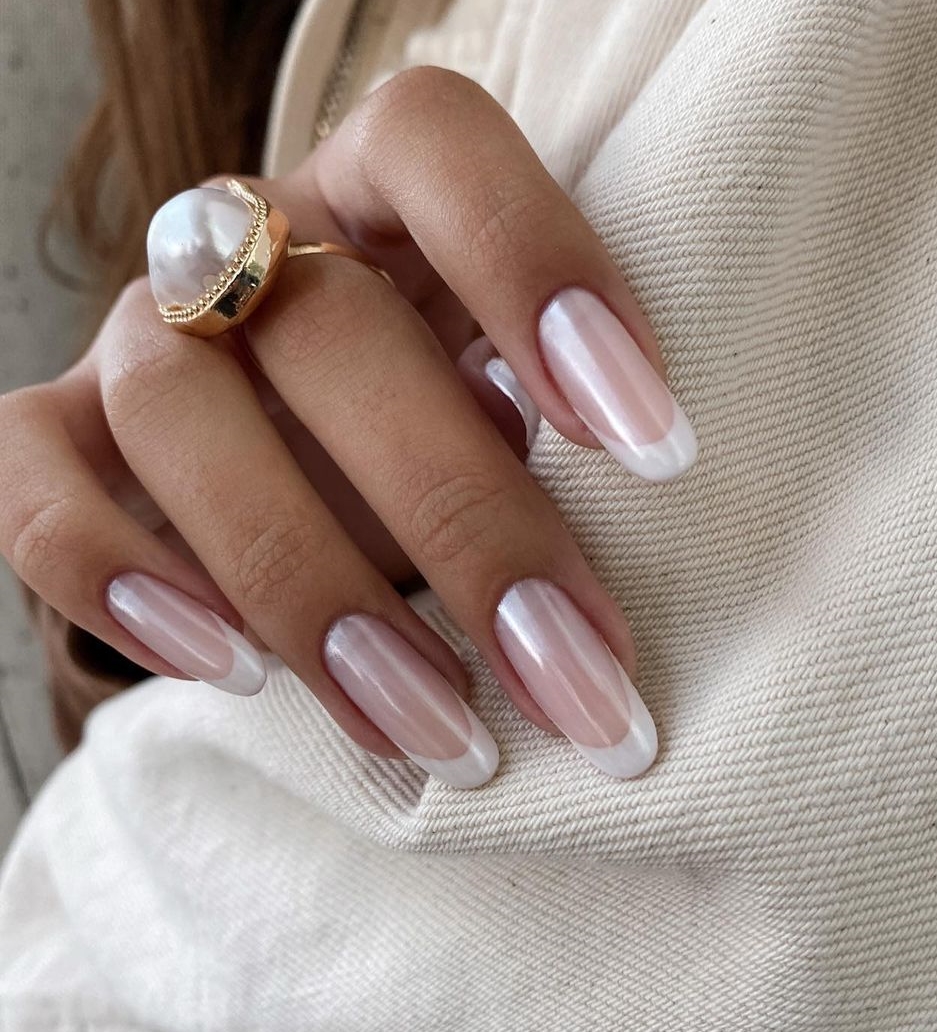 via @trutaroxana
Floral Nail Design
If you are considering a springtime wedding and want your ensemble to get all the attention, try white flower designs on your clear-coated nails. It's a fancy design but not glittery or sparkly to catch too many eyes.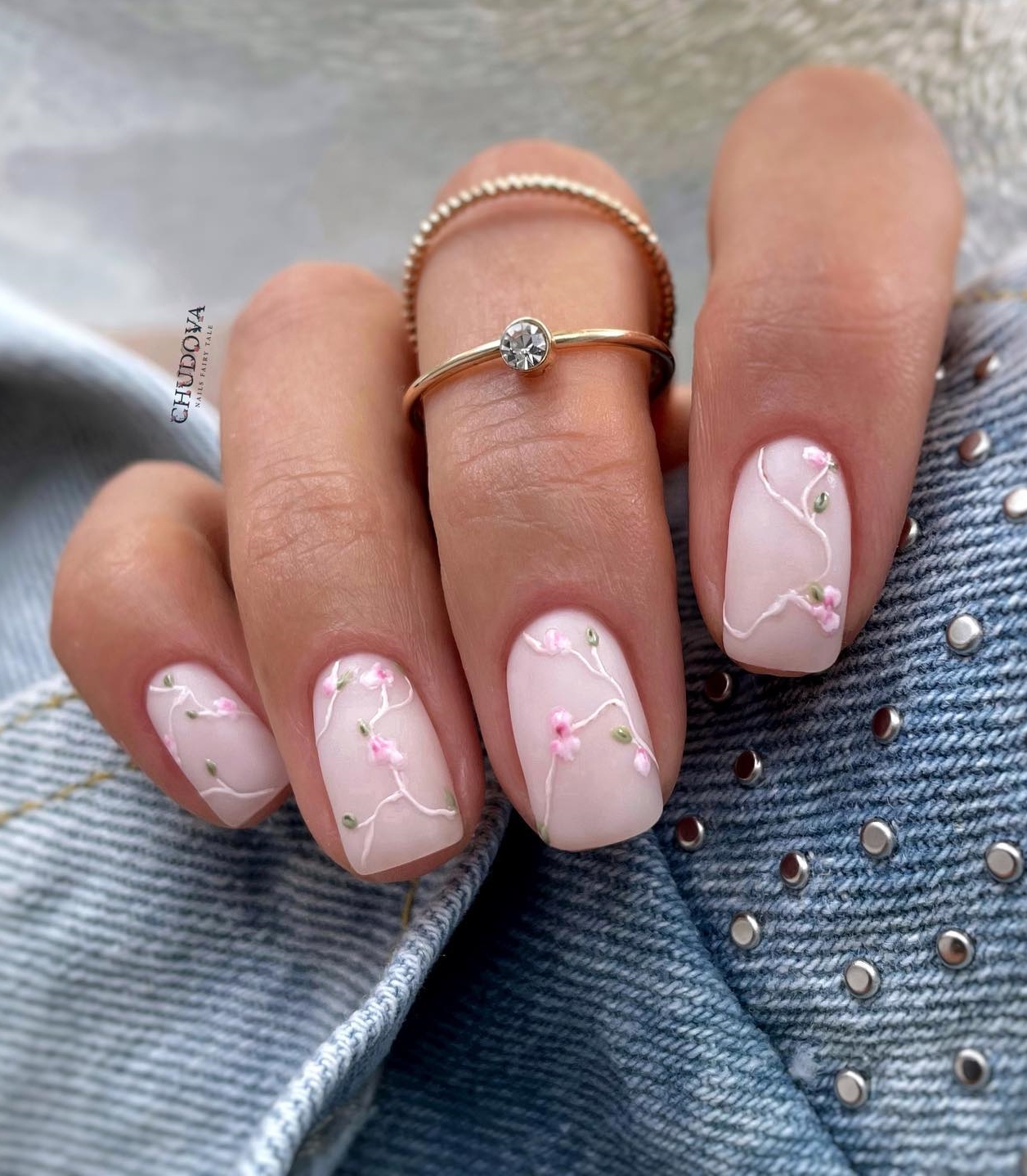 via @chudova_nailart
You can try floral designs with white-tipped French manicures and ombre designs too. Florals can be made using dip powder or gel polish. The former has a better life.
via @carooline.e
Exemplary Rose Gold Wedding Nails
One of the best nail ideas for your special day is rose gold wedding nails. Have one of your nails decked up in white roses on French Ombre nails. You can try a similar floral design of nude nails.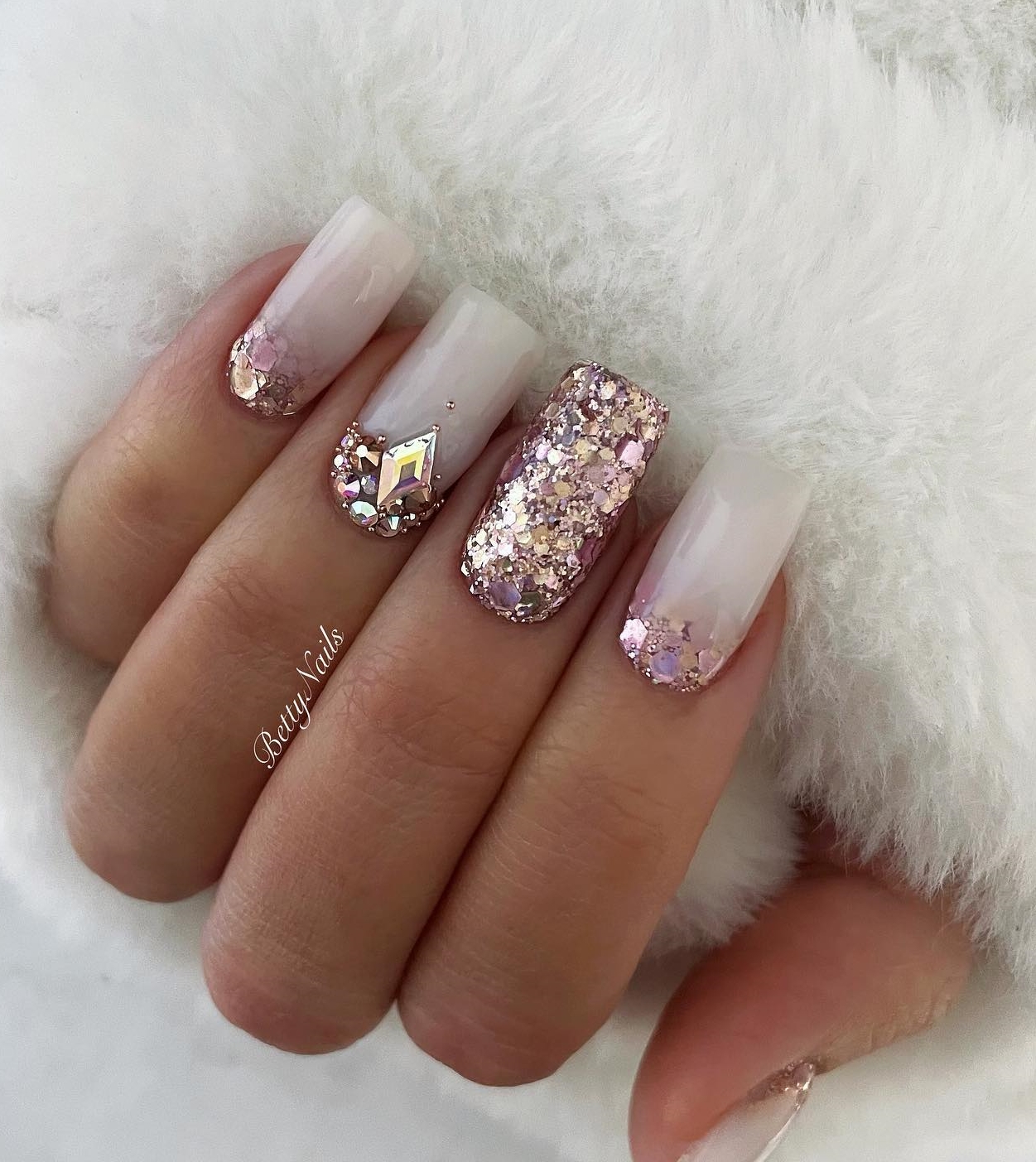 via @_bettynails_
The rose gold French tip has a classical look, and your nail artist can execute a fantastic design with flowers and rhinestones.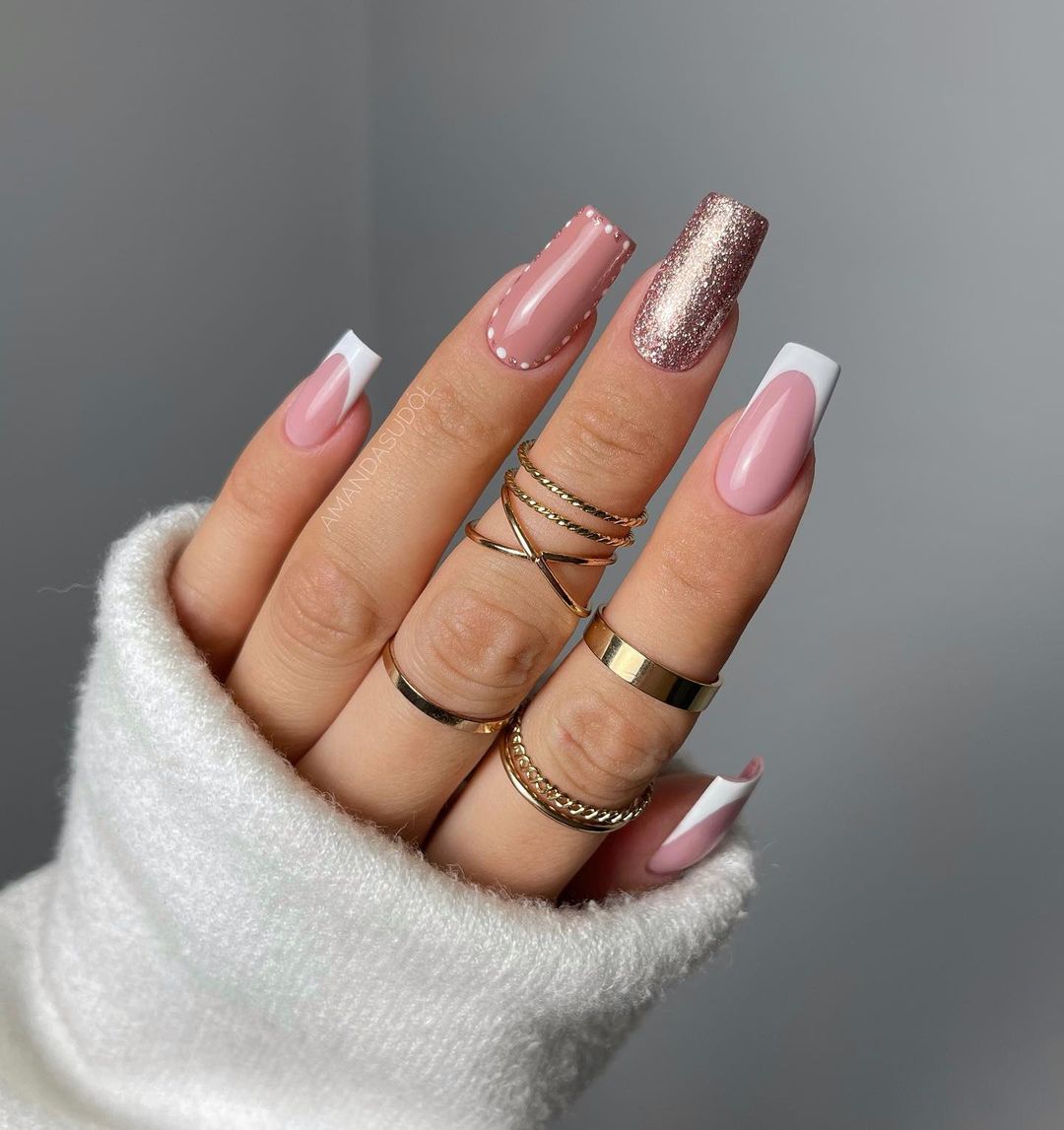 via @amanda.sudolll
FAQ
What nail shape is the best for a wedding manicure?
While all nail shapes look good, for a wedding especially, go in for almond-shaped nails, medium-length. However, if your nails are short, you can keep them to a square tip for great-looking nails.
If your nails are longer and you do not wish to clip their length, keep them to an oval or rounded tip.