Makeup is a universal tool that allows you to emphasize your natural beauty. What secrets do professional makeup artists know to help make the appearance fantastic?
The main rule is makeup looks for your skin tone and the year season. It will help you avoid inappropriate color combinations that make you look bad. Let's explore the trendy summer makeup options suitable for beauties with different color types!
Pink Makeup Look
One of the brightest summer solutions is pink eye makeup. And it's impossible to resist it!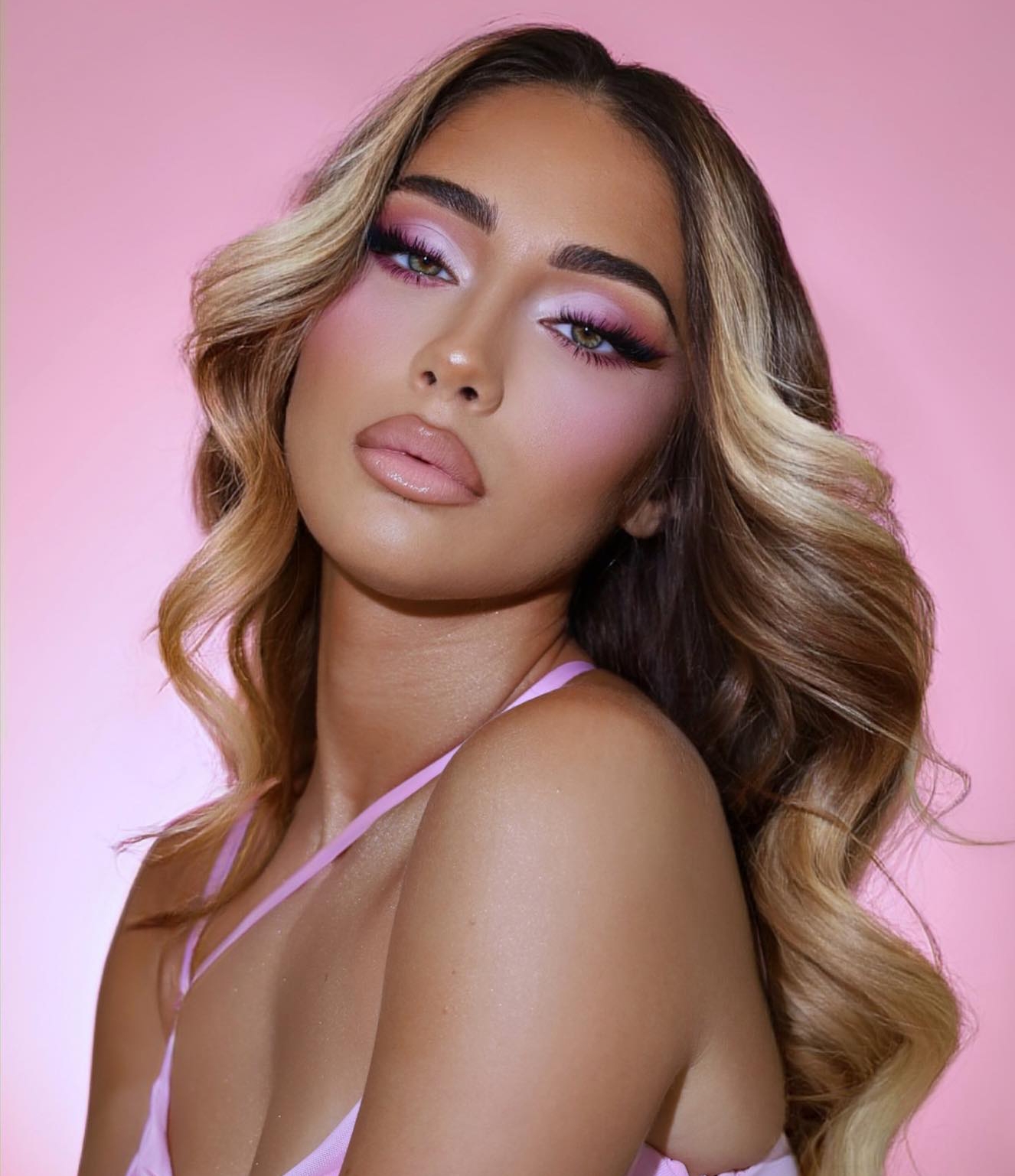 via @glambymajha
Incredibly effectively, all shades of pink will look at girls with sun-kissed skin. If you're looking for burning makeup trends for a wedding or party, check this one out.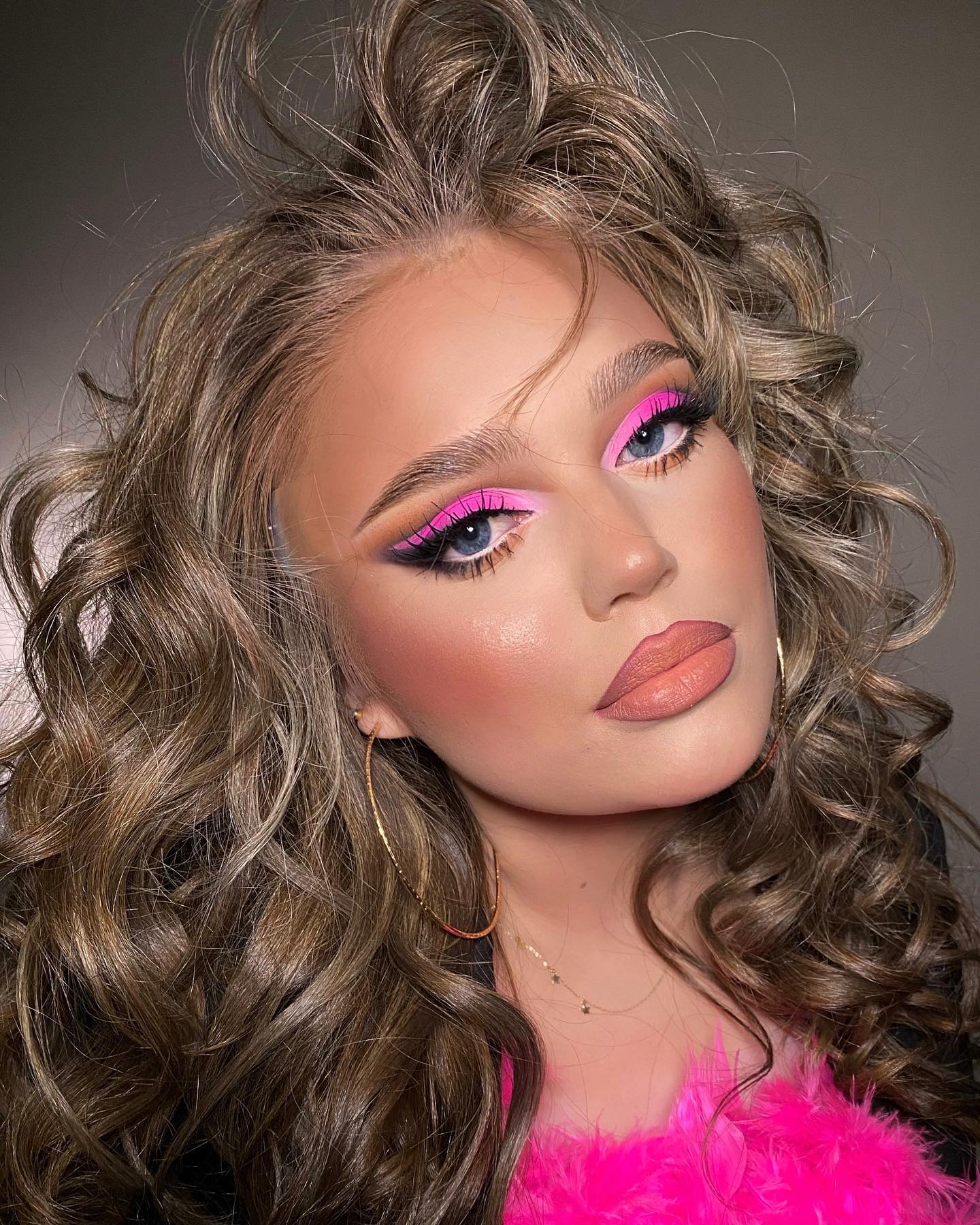 Blue Makeup Look
Are you a happy owner of a cold color type? Feel free to experiment with blue eyeshadow!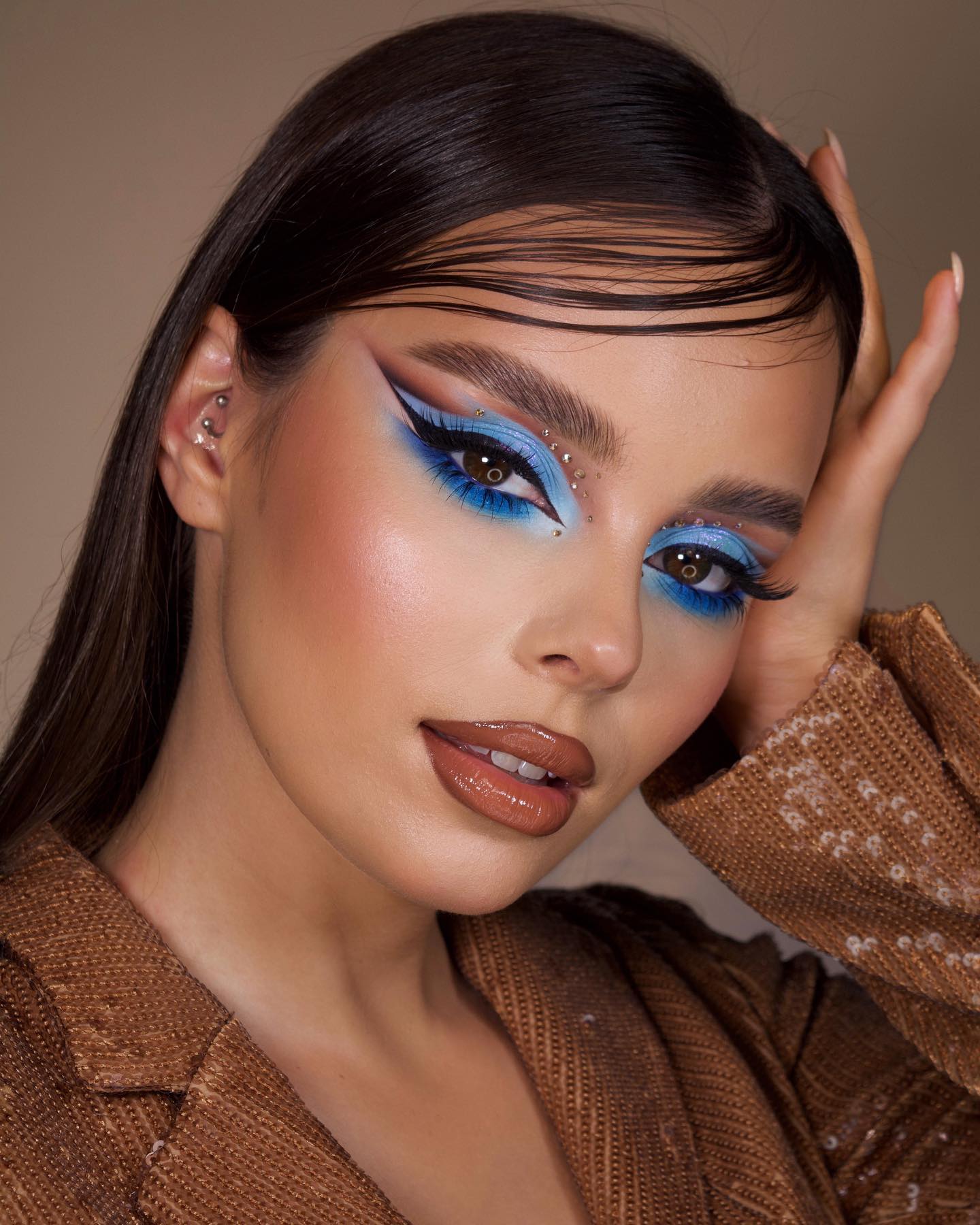 via @sorokairyna
Variations from the sky to navy should be in your summer makeup bag. They will add expressiveness to your eyes, emphasize facial features, and perfectly shade your skin tone. Summer is the best time to feel like a fairy or a mermaid!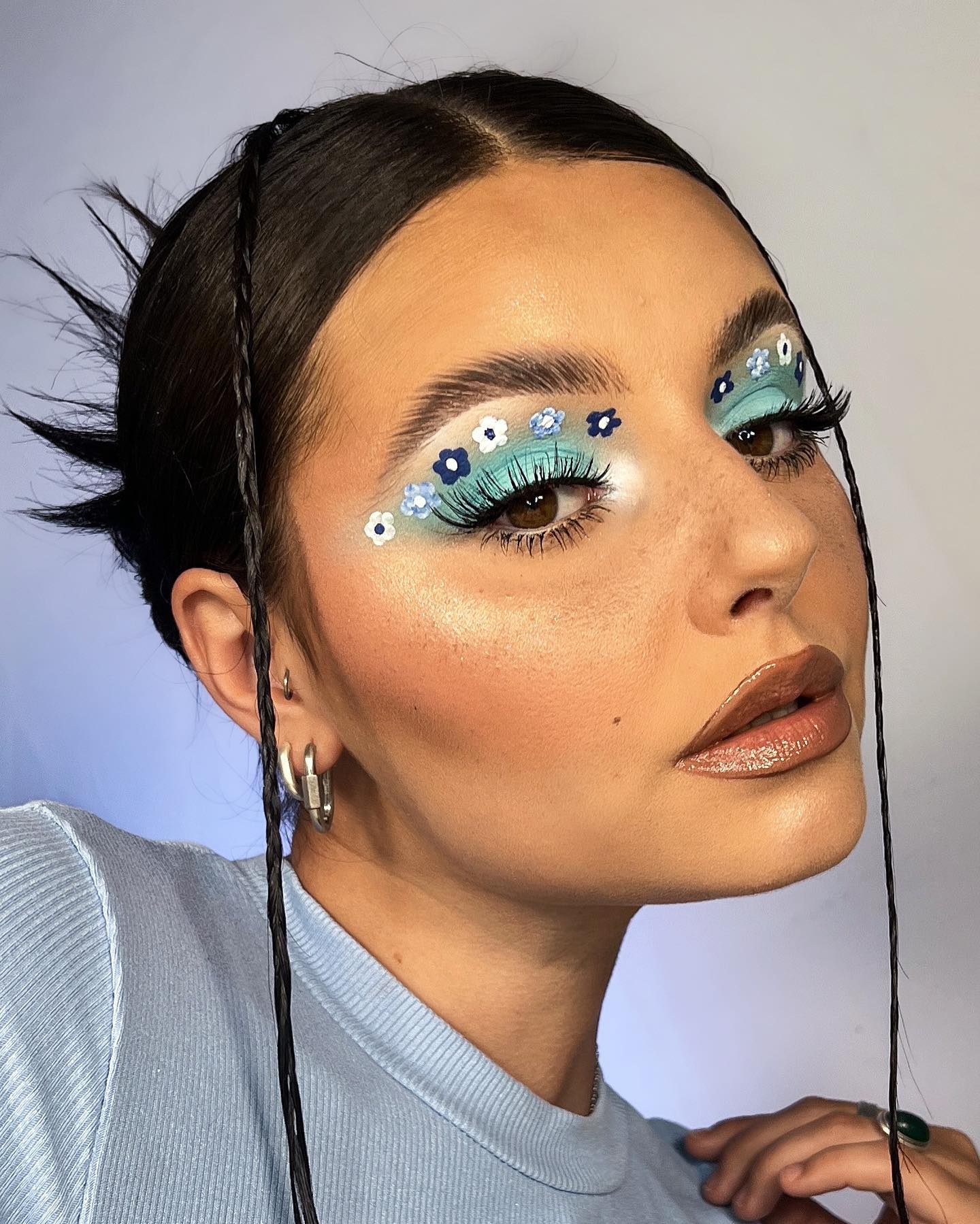 via @sachacvl
No Makeup Makeup Look
It is the perfect choice for girls who don't like bright colors! Incredibly popular, no makeup makeup looks as natural as possible. Its main task is to reveal your natural beauty.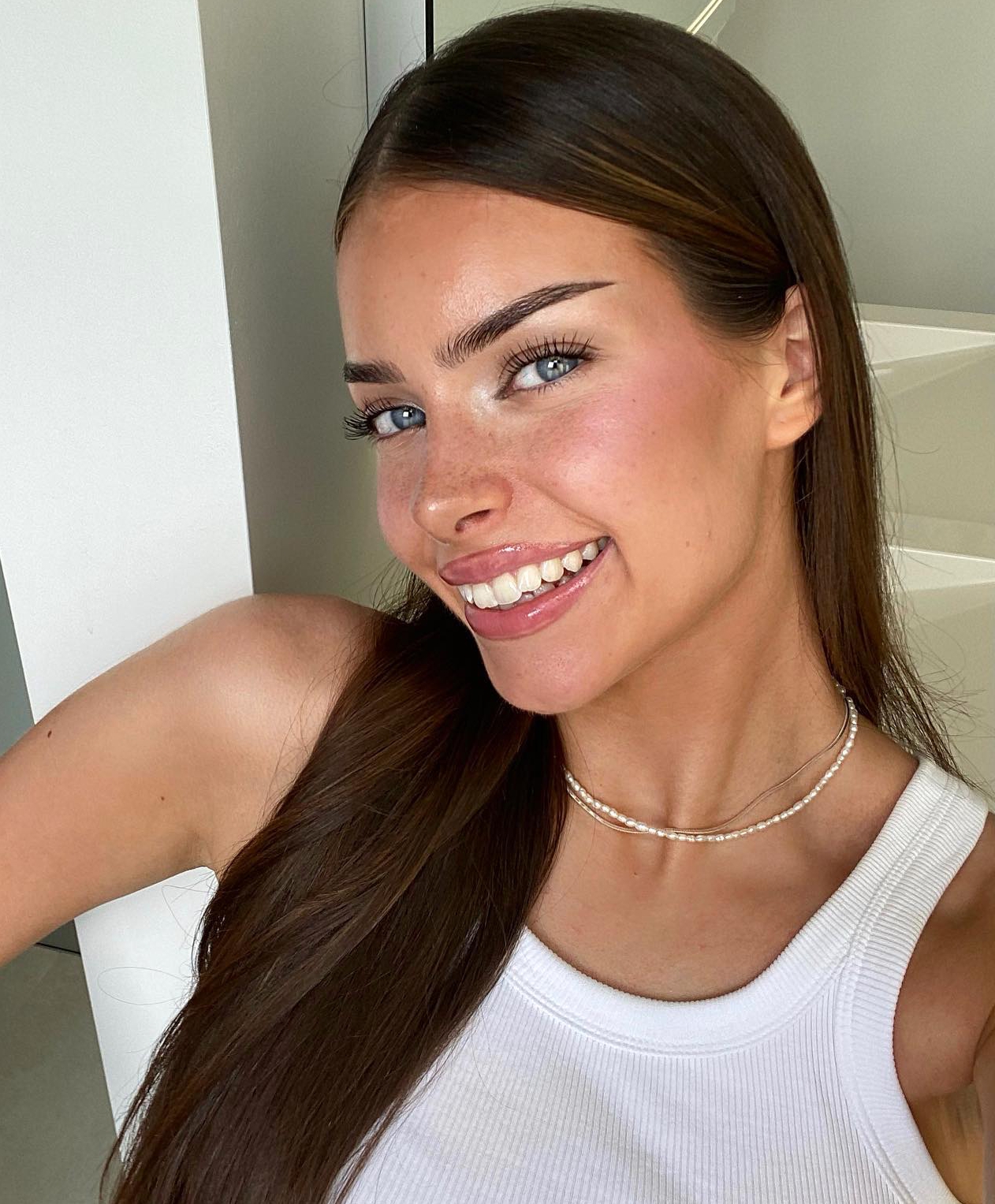 via @leyla.ljevo
To get natural-looking makeup, discard any saturated colors — only delicate pastel shades of eyeshadow, neatly accentuated eyebrows, and nude lips.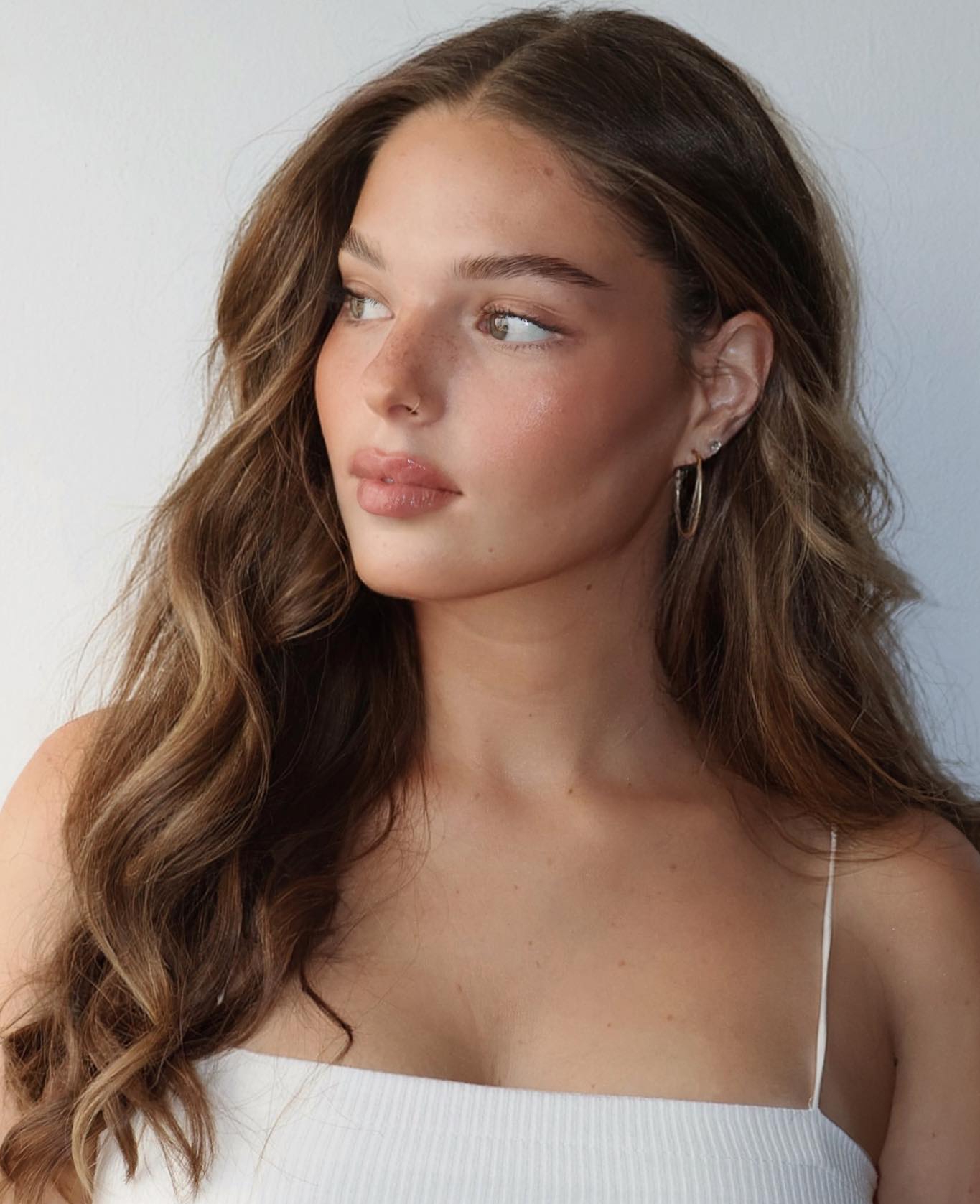 Soft Natural Makeup Look
Another summer trend is stunning natural makeup. It's perfect for the office or formal occasions.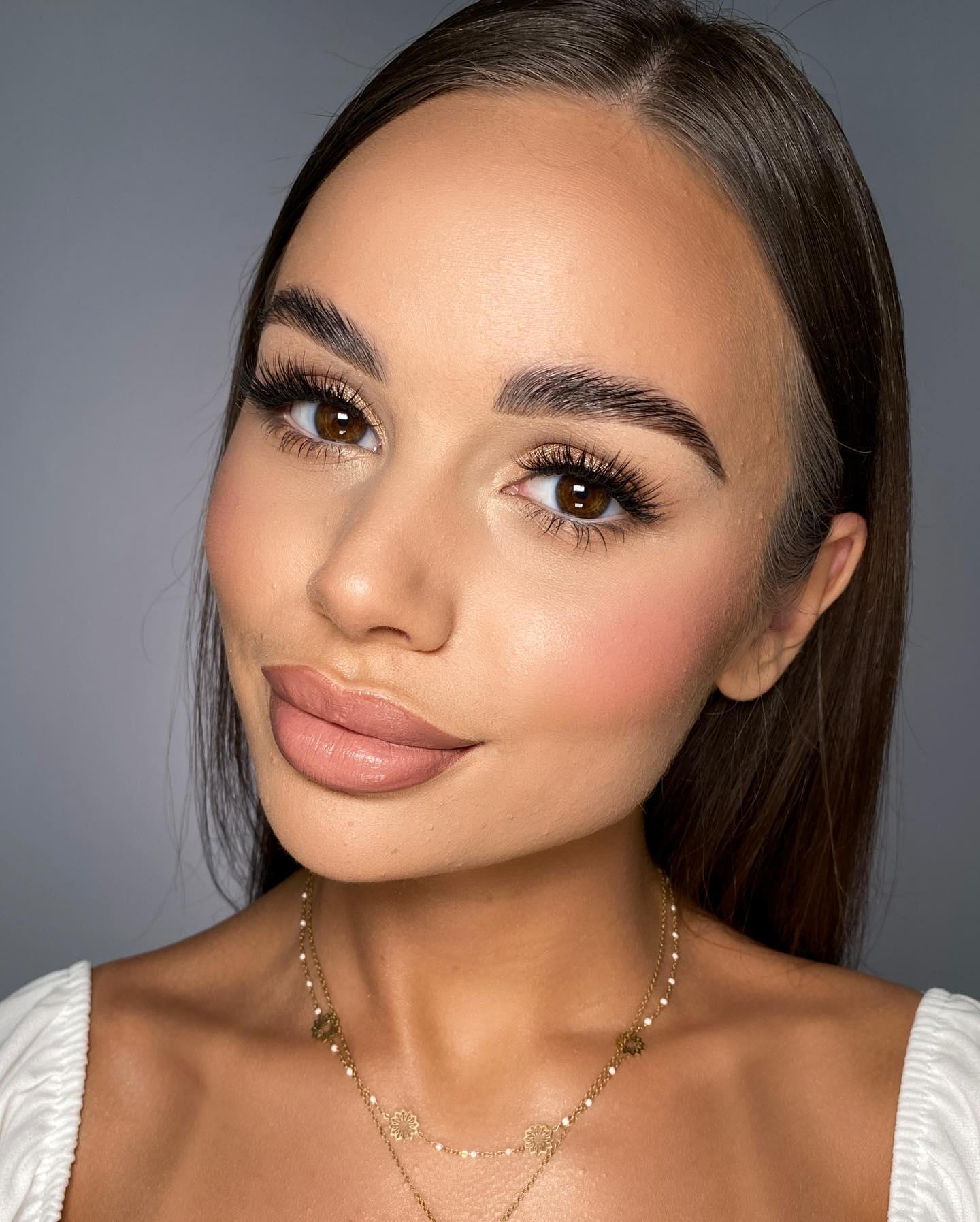 When choosing a natural finish, use BB cream and powder in the most natural shade. You can experiment more with eye shadow and lip gloss than nude makeup. But still, avoid flashy shades.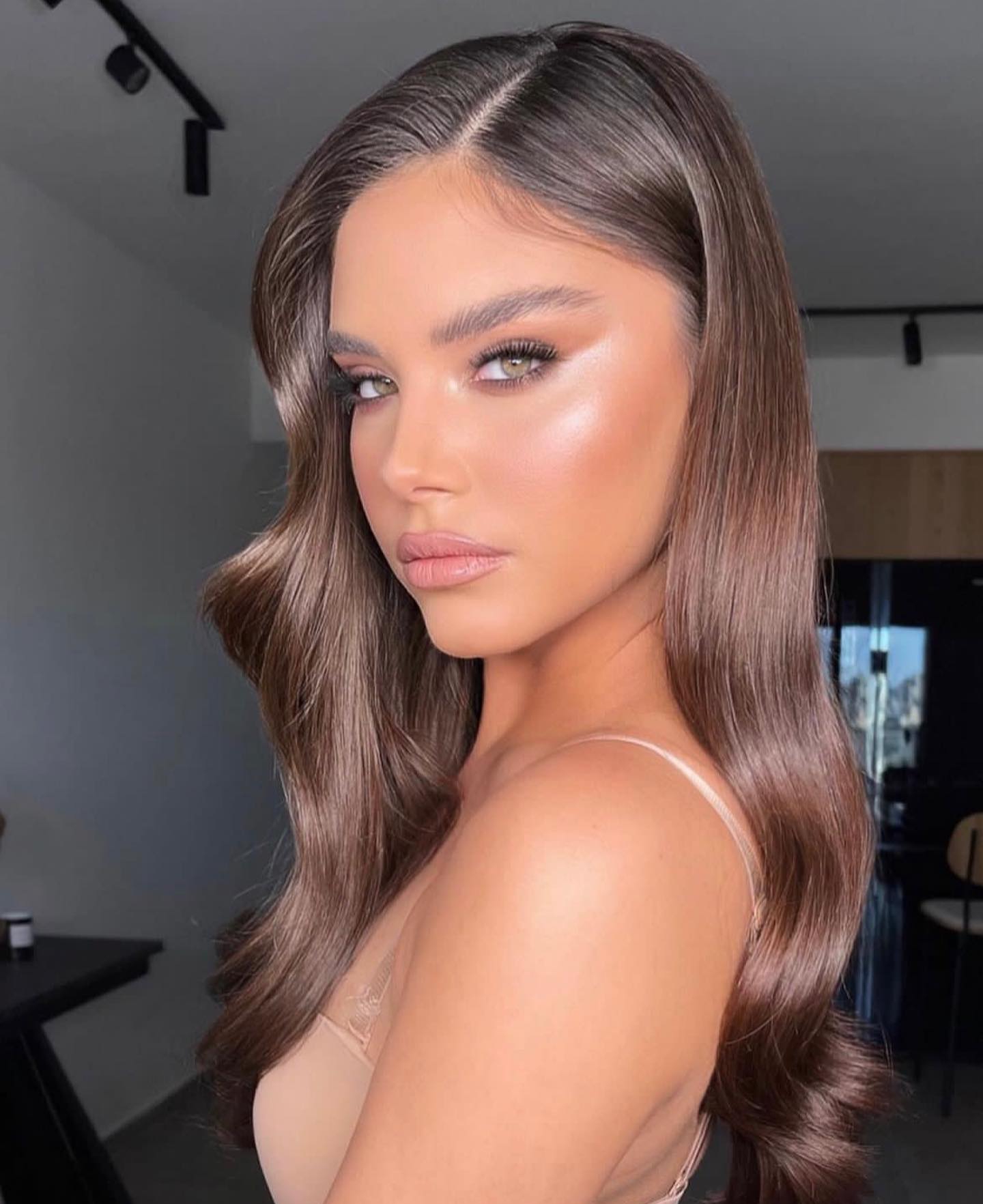 Korean Makeup Look
Korean makeup has such features as an elongated oval face, graceful arrows, and flawless skin with a light golden undertone. How to achieve such a result?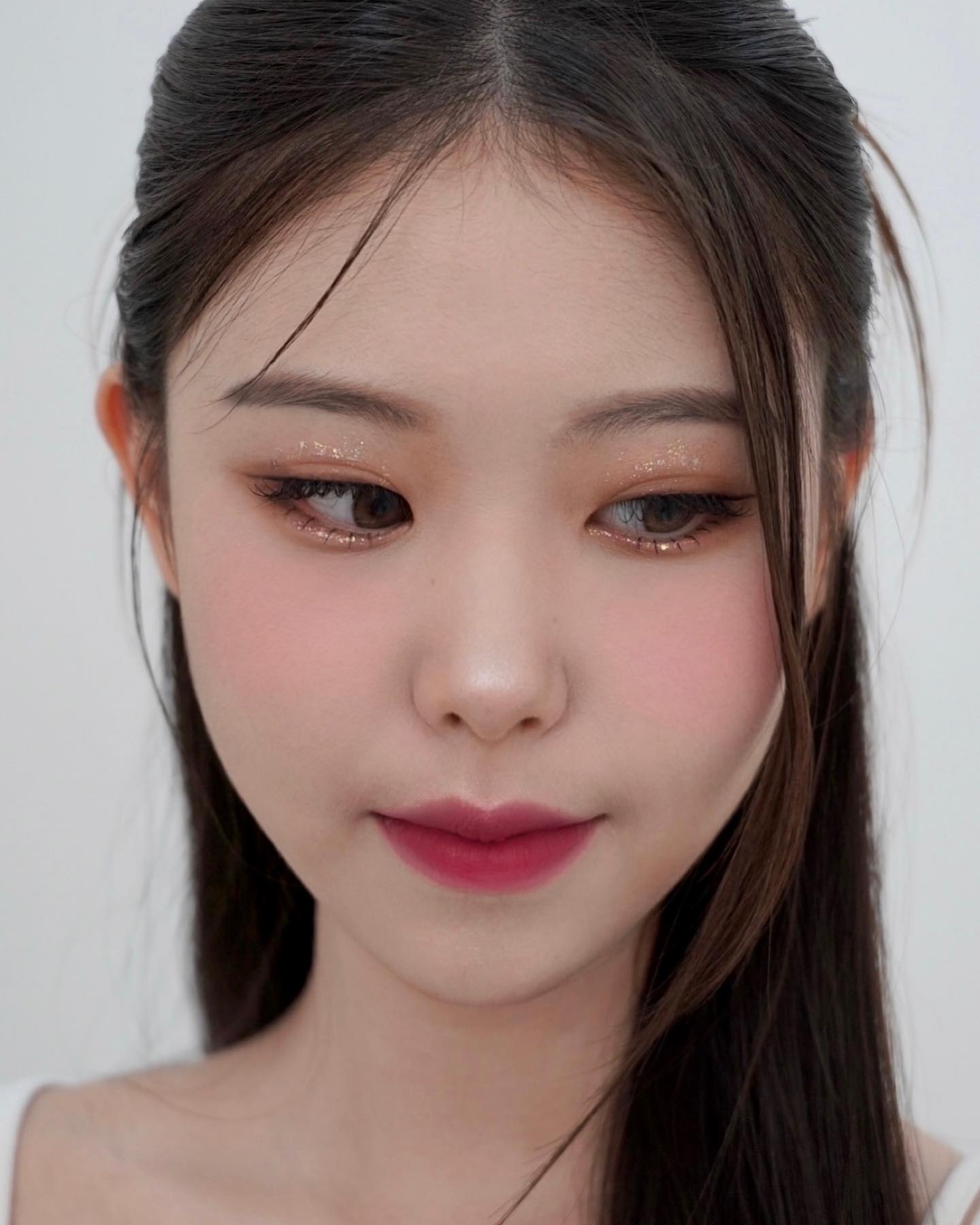 Use a lightweight foundation that matches your color type and skin tone. Do not "overload" the face with products with a too-dense consistency. Draw neat arrows, including the inner corners, for the perfect eye shape. Remember shadows or shimmer!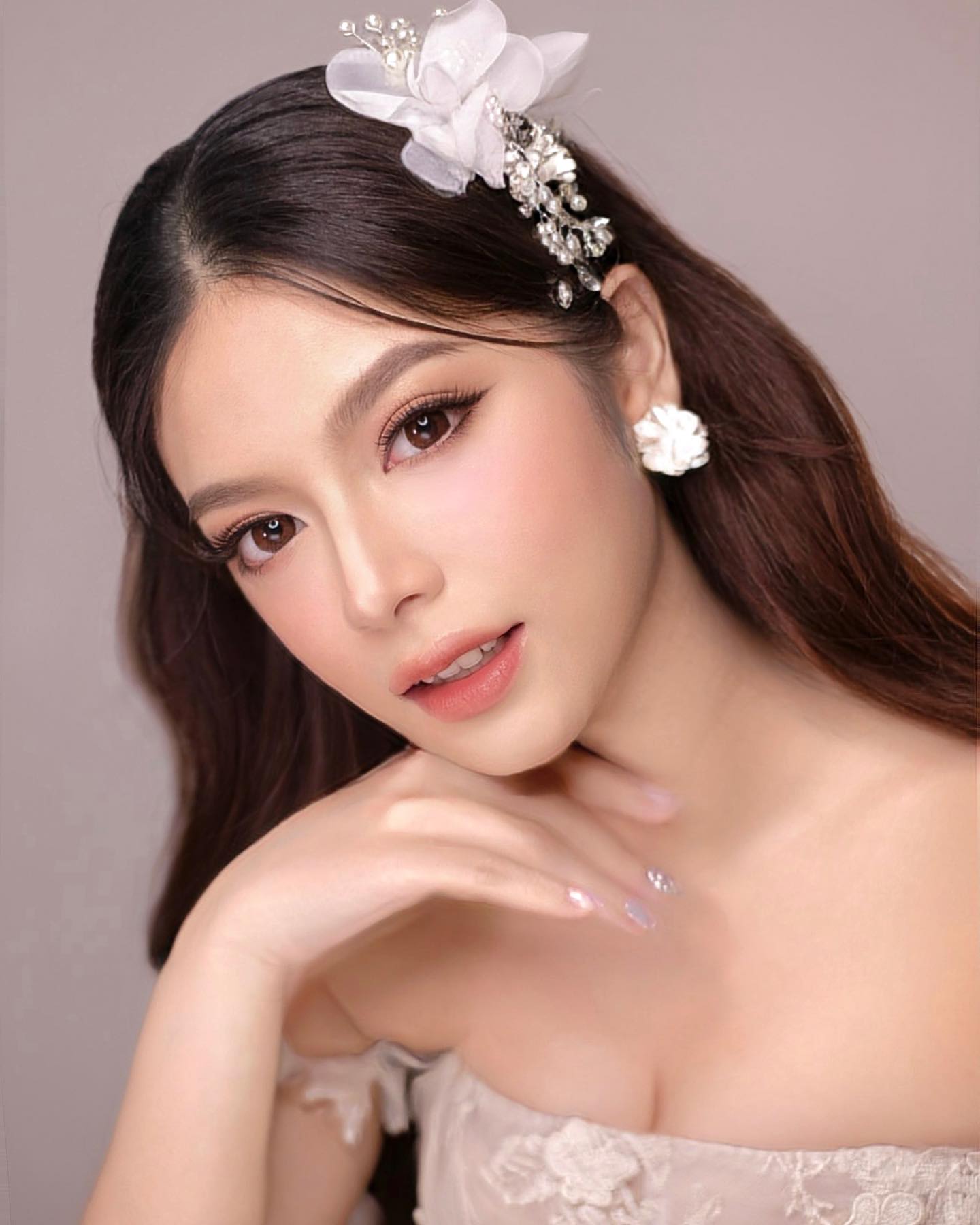 via @adelemakeup
Gold Makeup Look
Girls with a warm color type and a love for classic trends will like gold makeup! It is easy to create an unforgettable image for the owners of green eyes with it.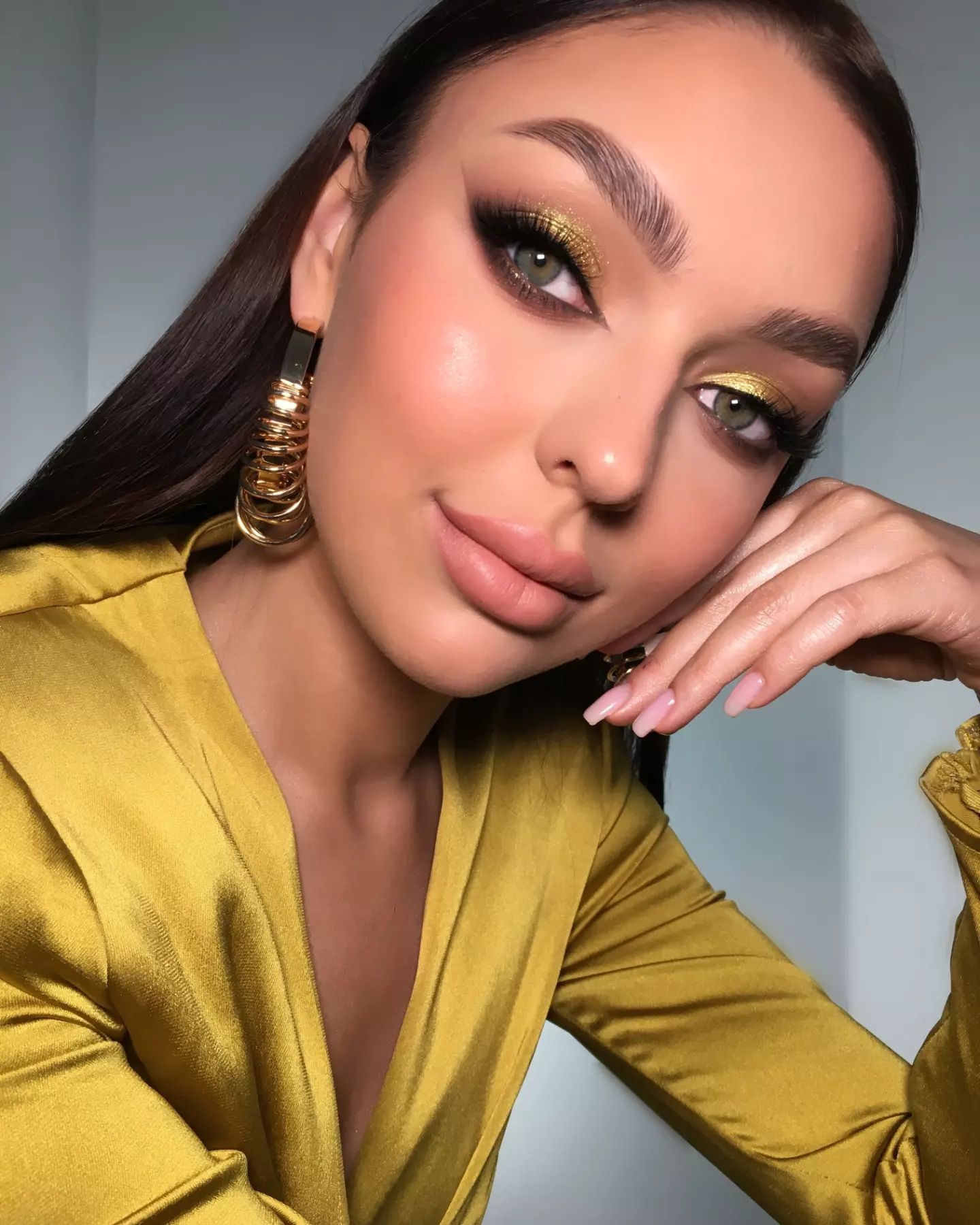 via @roxigajdamakeup
Add a golden glow on the upper lid, and choose a light brown lipstick with a slight sheen. If circumstances permit, you can diversify classic makeup looks with gold sparkles in the cheekbones.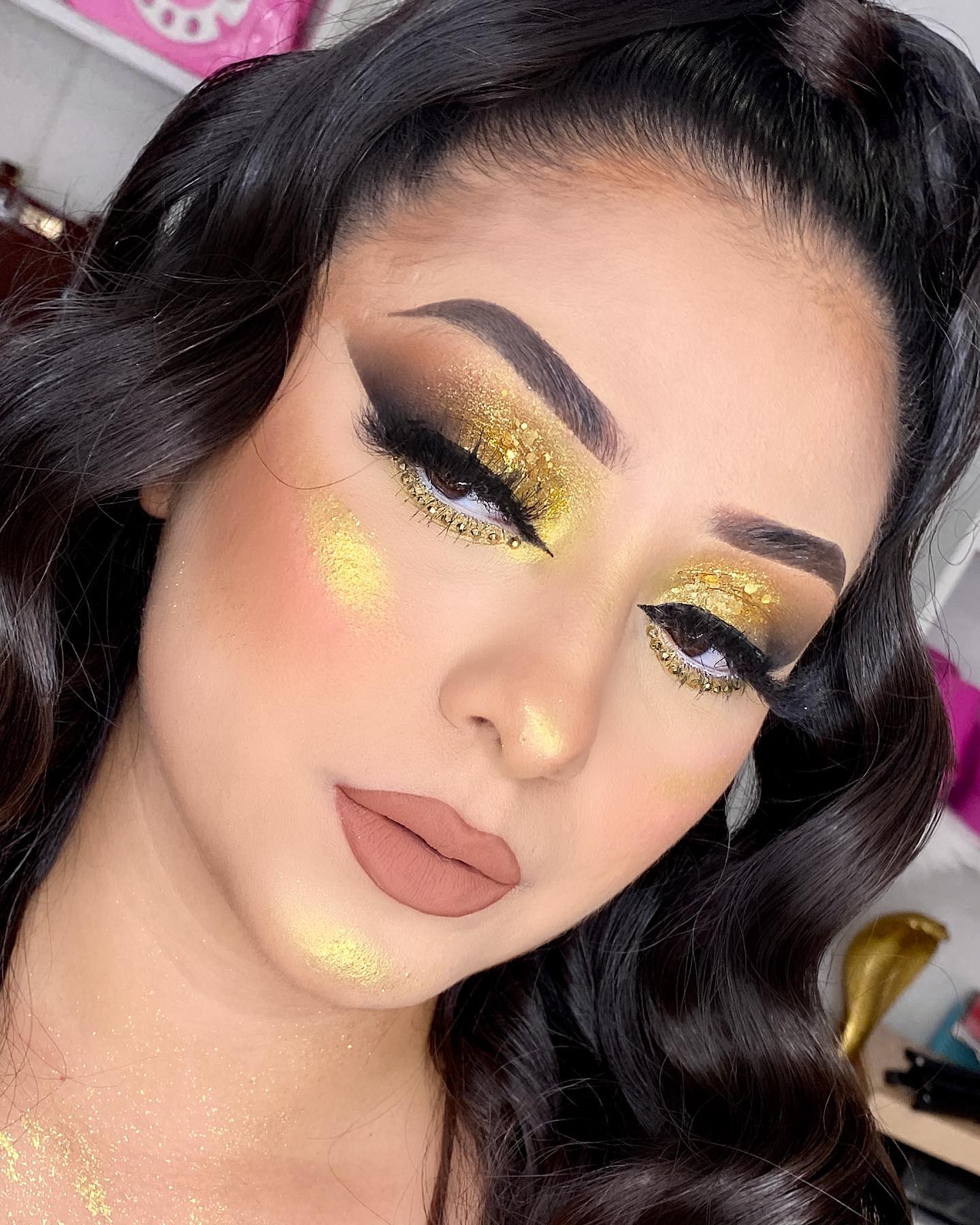 via @keniaescobedo6
Nude Makeup Looks
You only sometimes want to put on full makeup when it's hot. It is enough to use a light corrective base, a transparent gloss for nude lips, and, if desired, mascara with shadows to look well-groomed.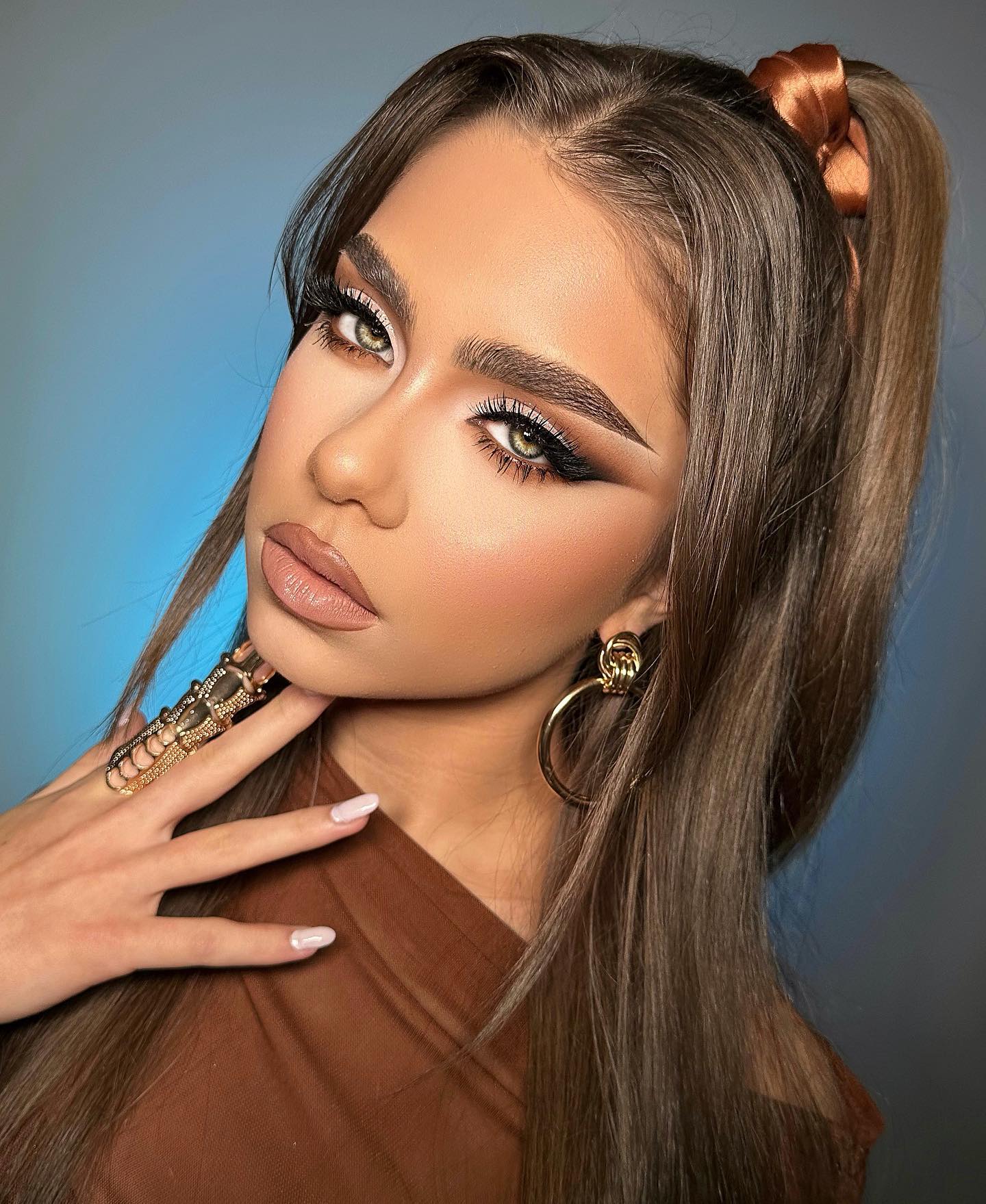 via @popdiana_makeup
Such natural makeup looks almost invisible while evening out the skin tone and emphasizing the eyes.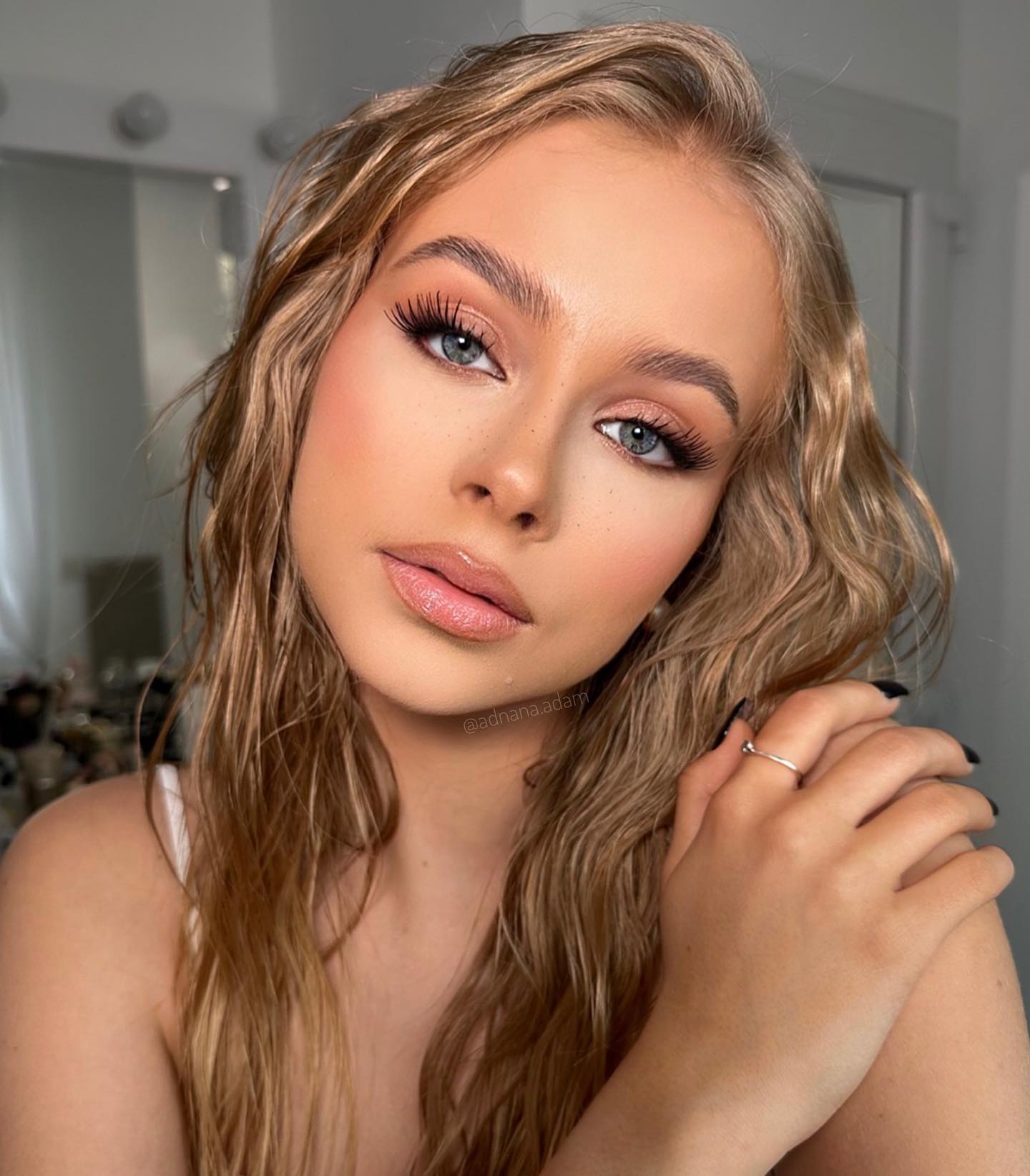 via @adnana.adam
Glam Makeup Looks
For festive occasions in the summer season, matte makeup with bold red lipstick is perfect. Do not deny yourself bright colors because of the heat. It is enough to add contrasting lipstick to the laconic monochromatic makeup and enjoy many compliments.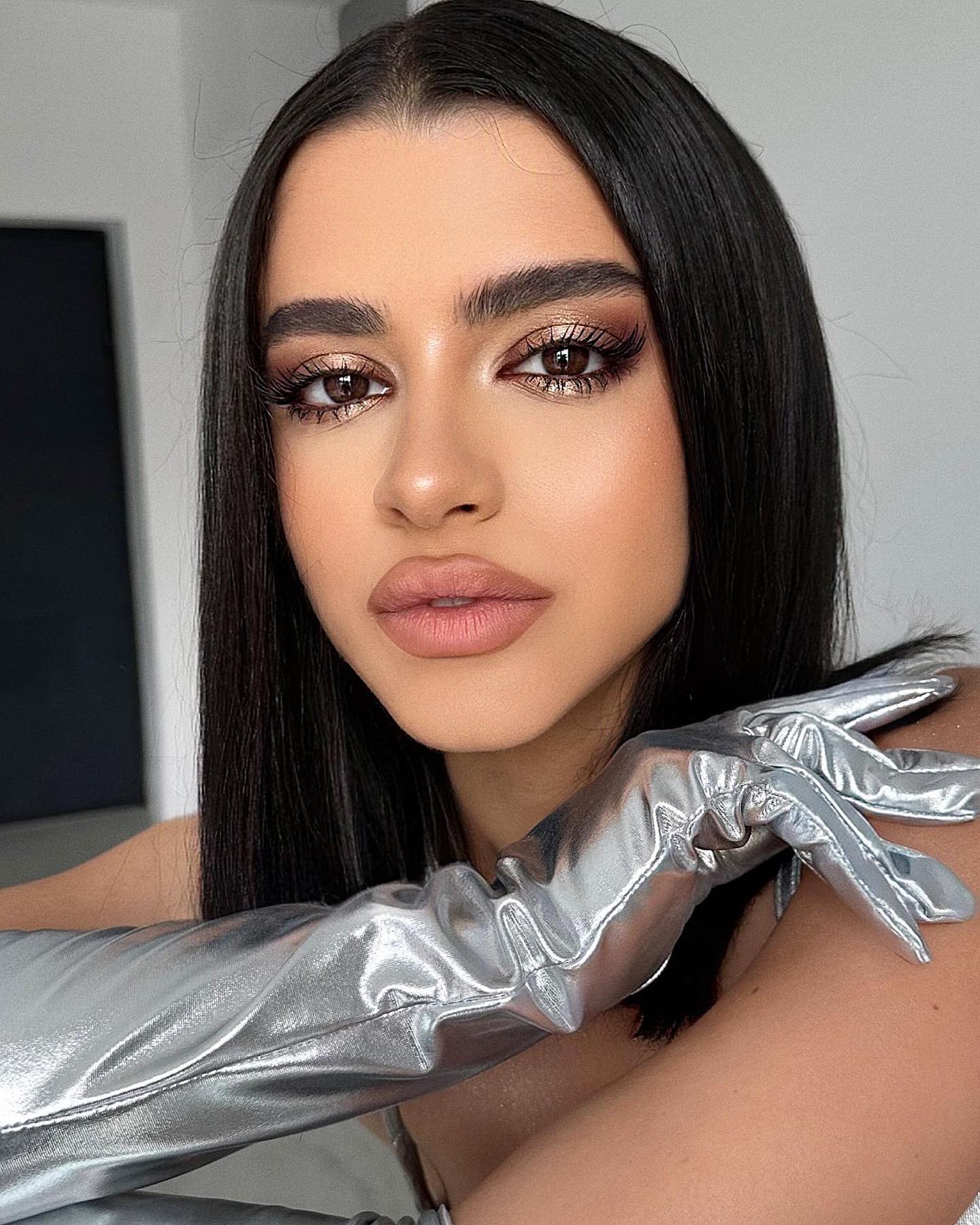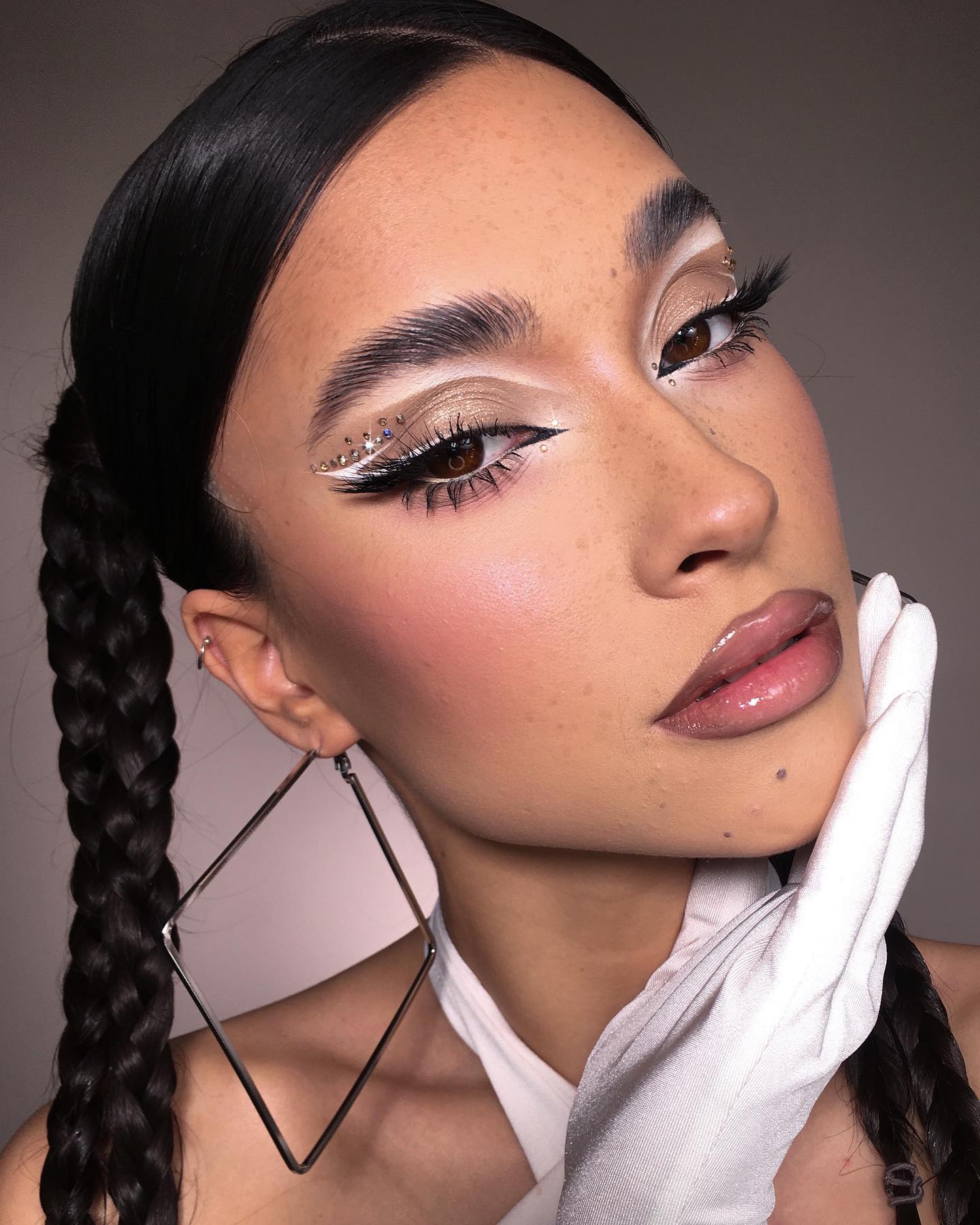 via @sorokairyna
Smokey Eye Makeup Look
Are you looking for an elegant alternative to the usual easy makeup? Pay attention to the smokey eye tutorial!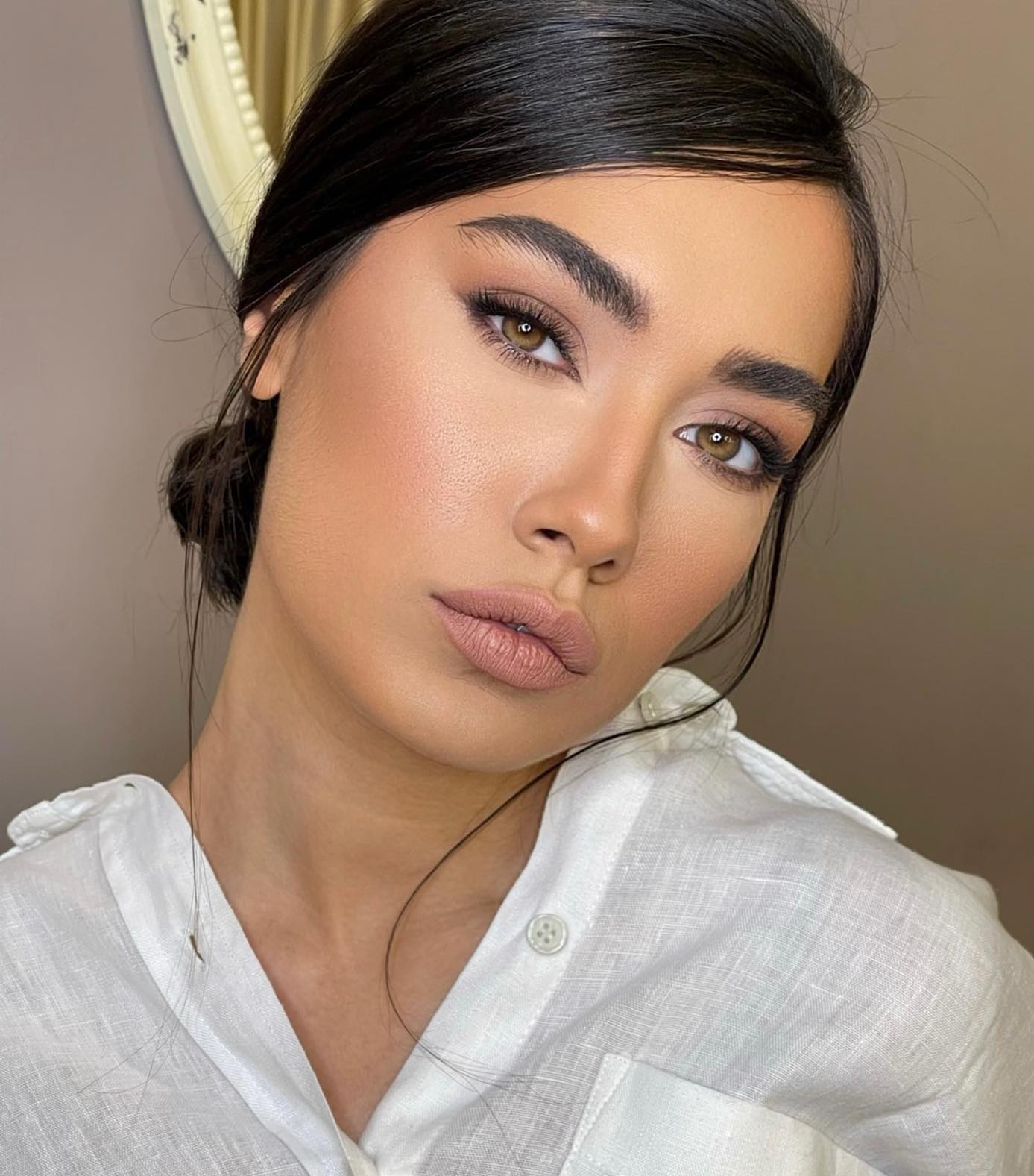 This makeup can transform any girl momentarily, adding mystery and luxury to the image. You can choose any eye shadow, but most often, beauties prefer dark shades for smokey.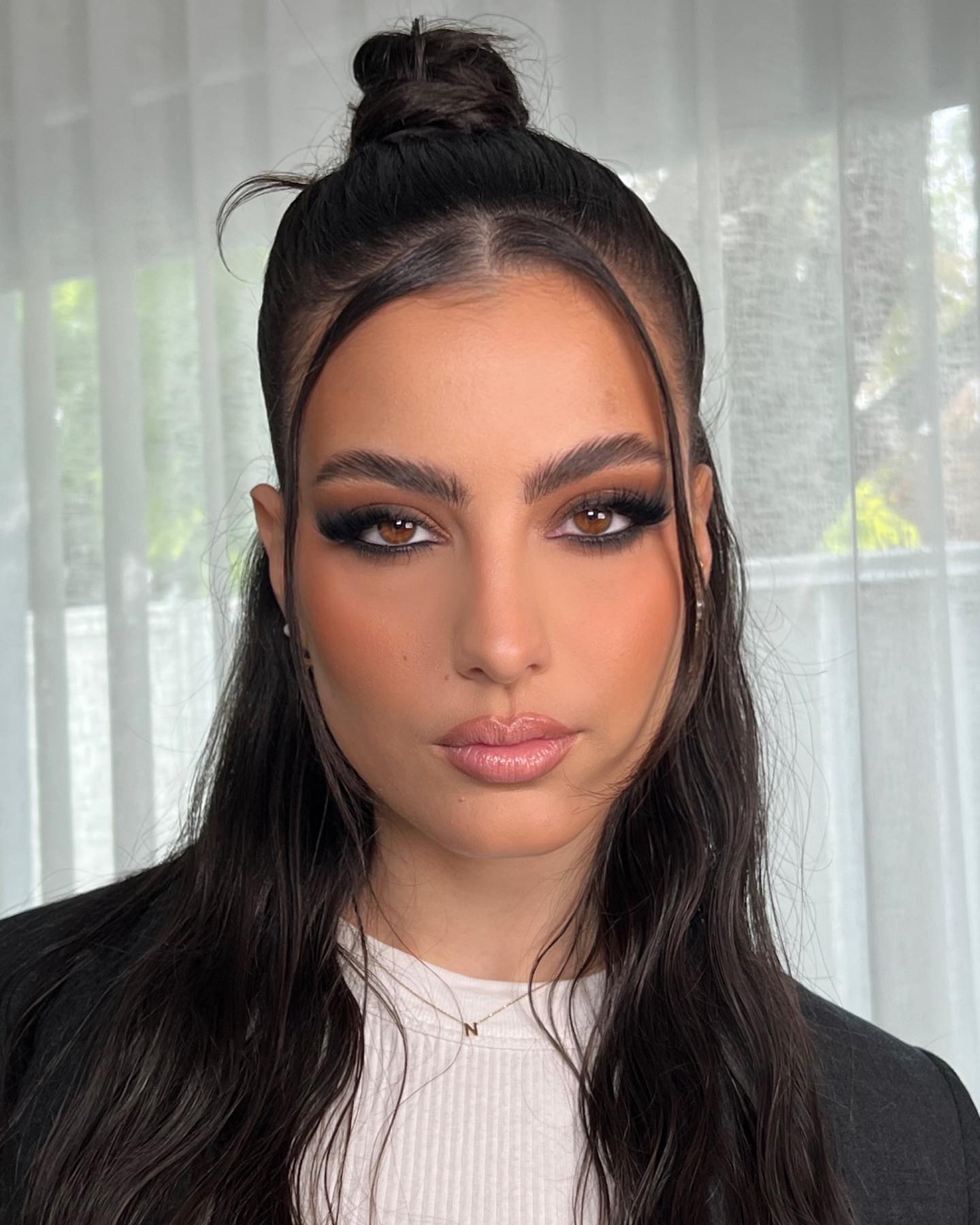 via @jasmineleemua
1920s Makeup Look
Are you not afraid to experiment and ready to stand out from the crowd? In this case, emphasize the natural features of your appearance with 1920s makeup. Its characteristic features are rosy cheeks, neutral tones of skin, thin eyebrows, and lips.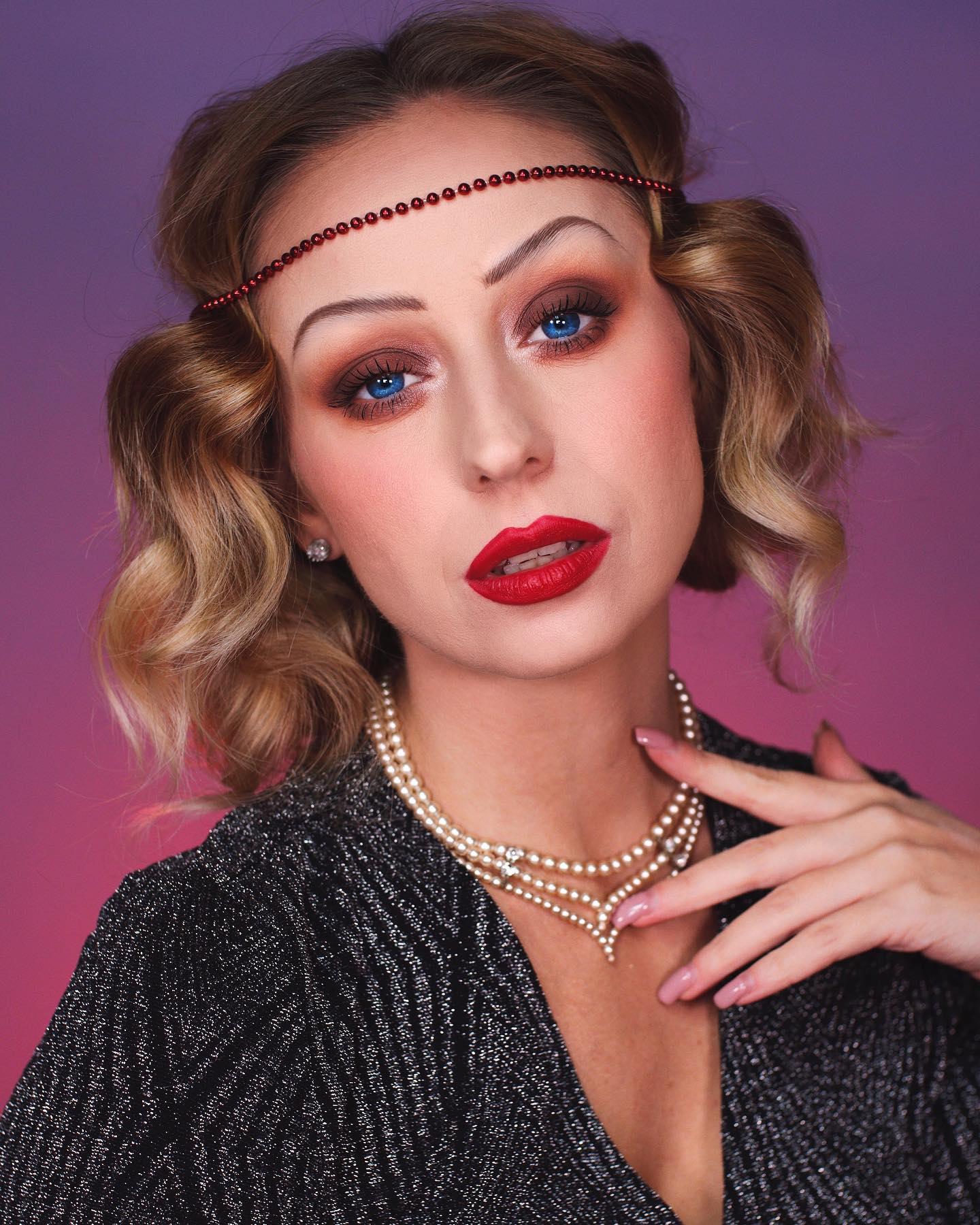 via @miish.beauty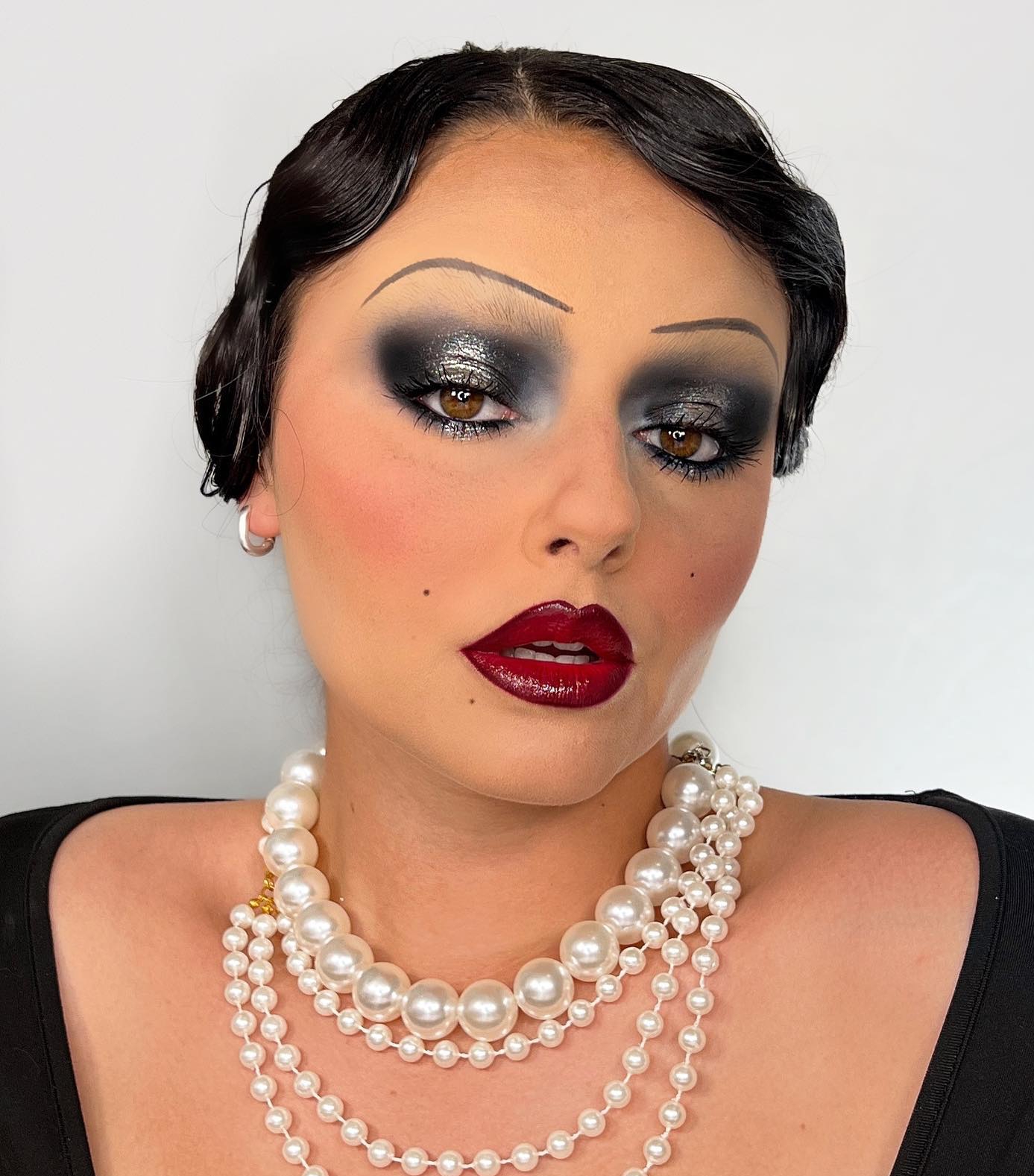 via @sachacvl
Rhinestone Eye Makeup Look
How to attract the attention of others and only remain with compliments? Make a rhinestone makeup look!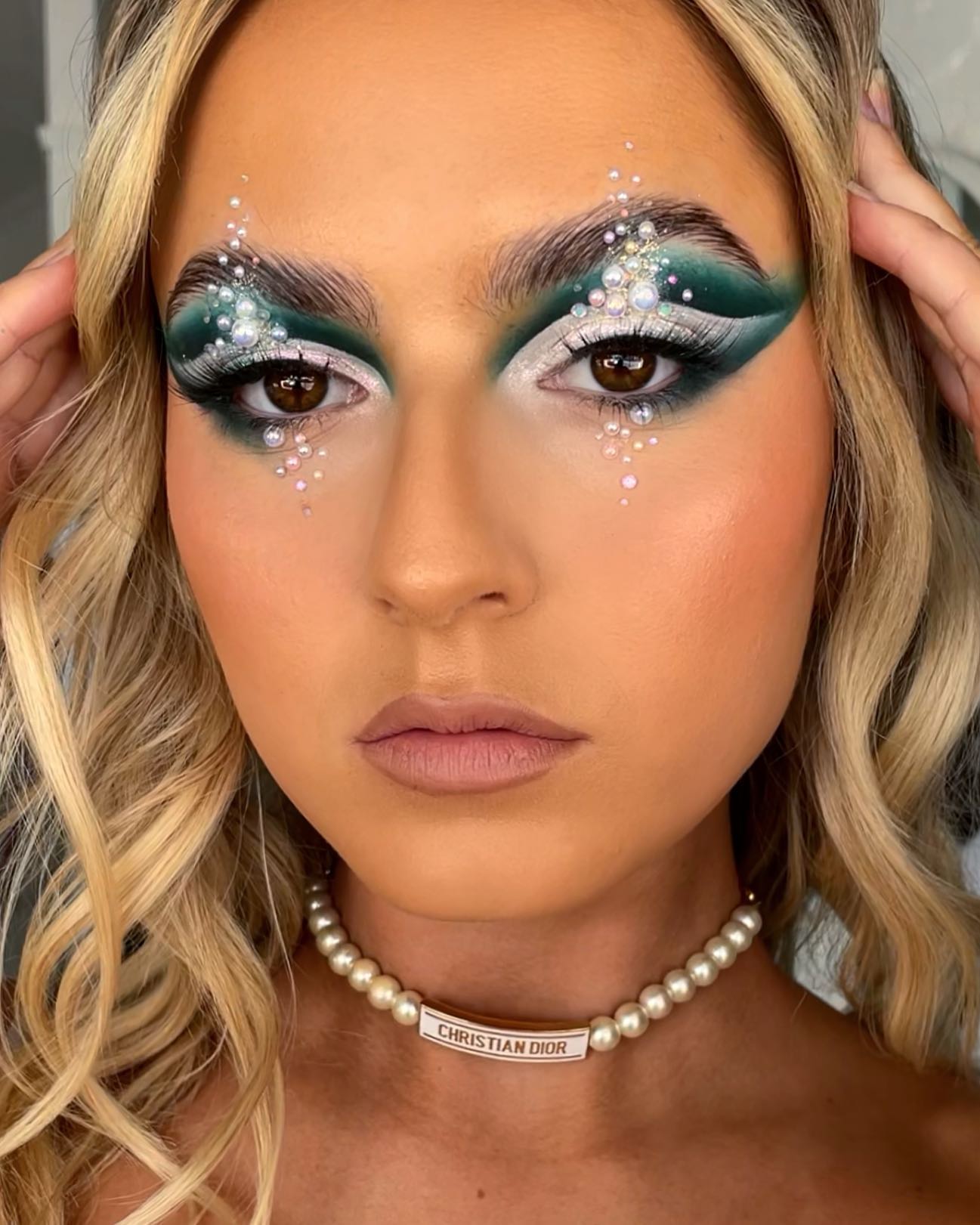 Where to place sparkling elements? There are many options! You can attach them above and below the eyebrows, at the lower lash line, near the outer and inner corners of the eyes, etc. Try different options and create a fun look for a date night!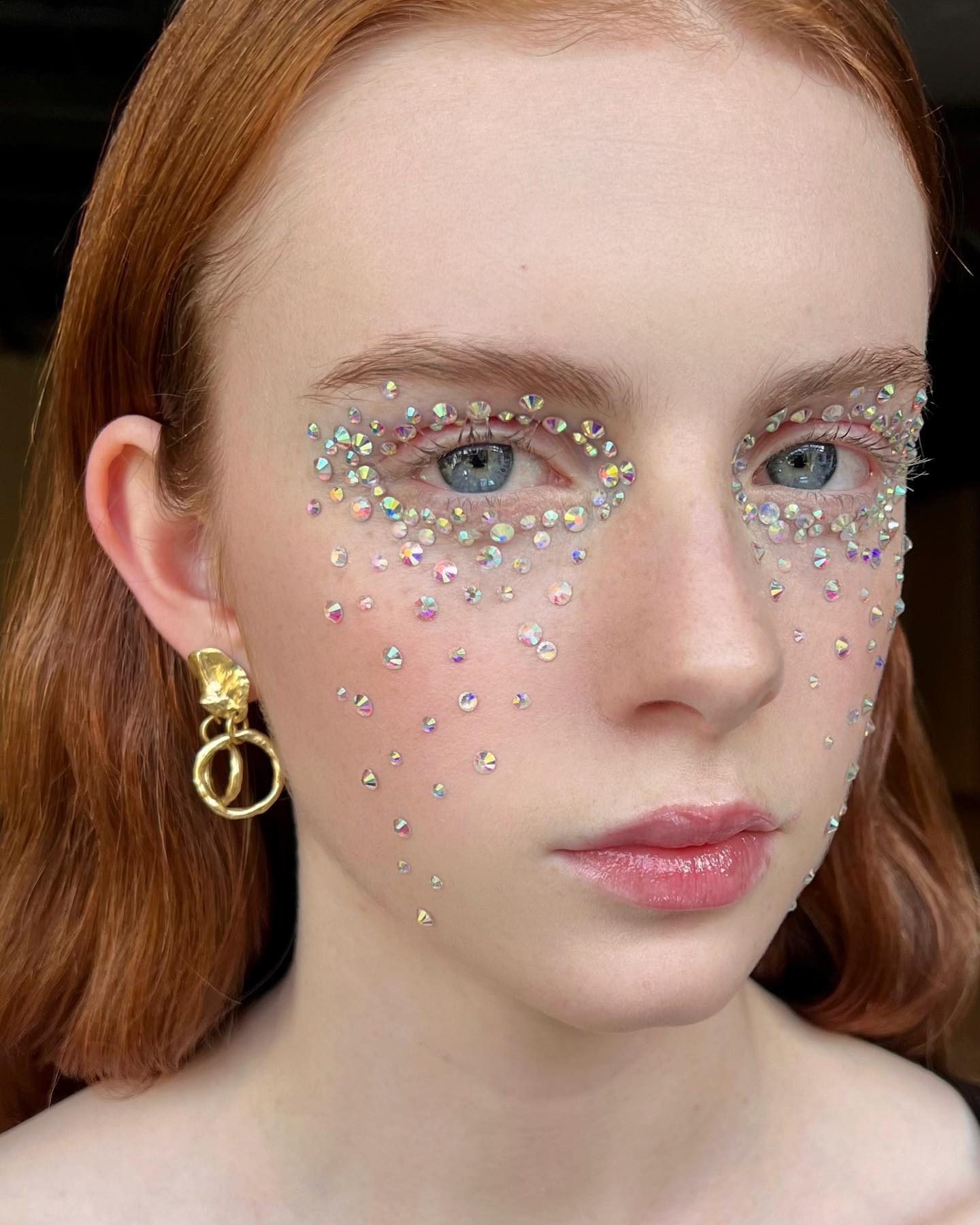 Crazy Makeup Look
If you're looking for extreme makeup ideas, try looking at different subcultures or characters from books and movies. Classic red lips are just one of the ways to make the image more defiant.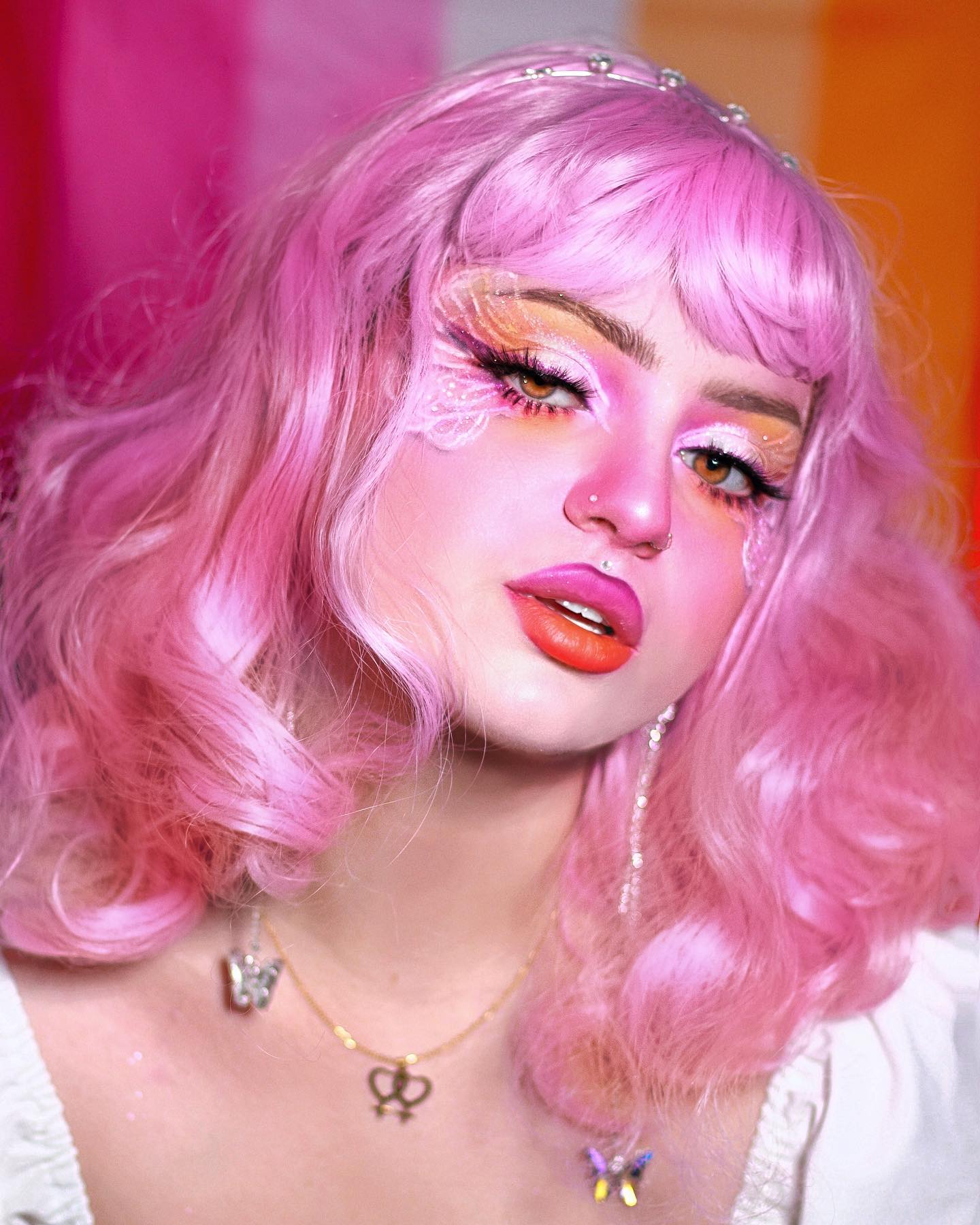 via @sarinanexie
Consider gothic or emo makeup ideas, and ask a professional makeup artist for advice. You may need to be made aware of many original solutions!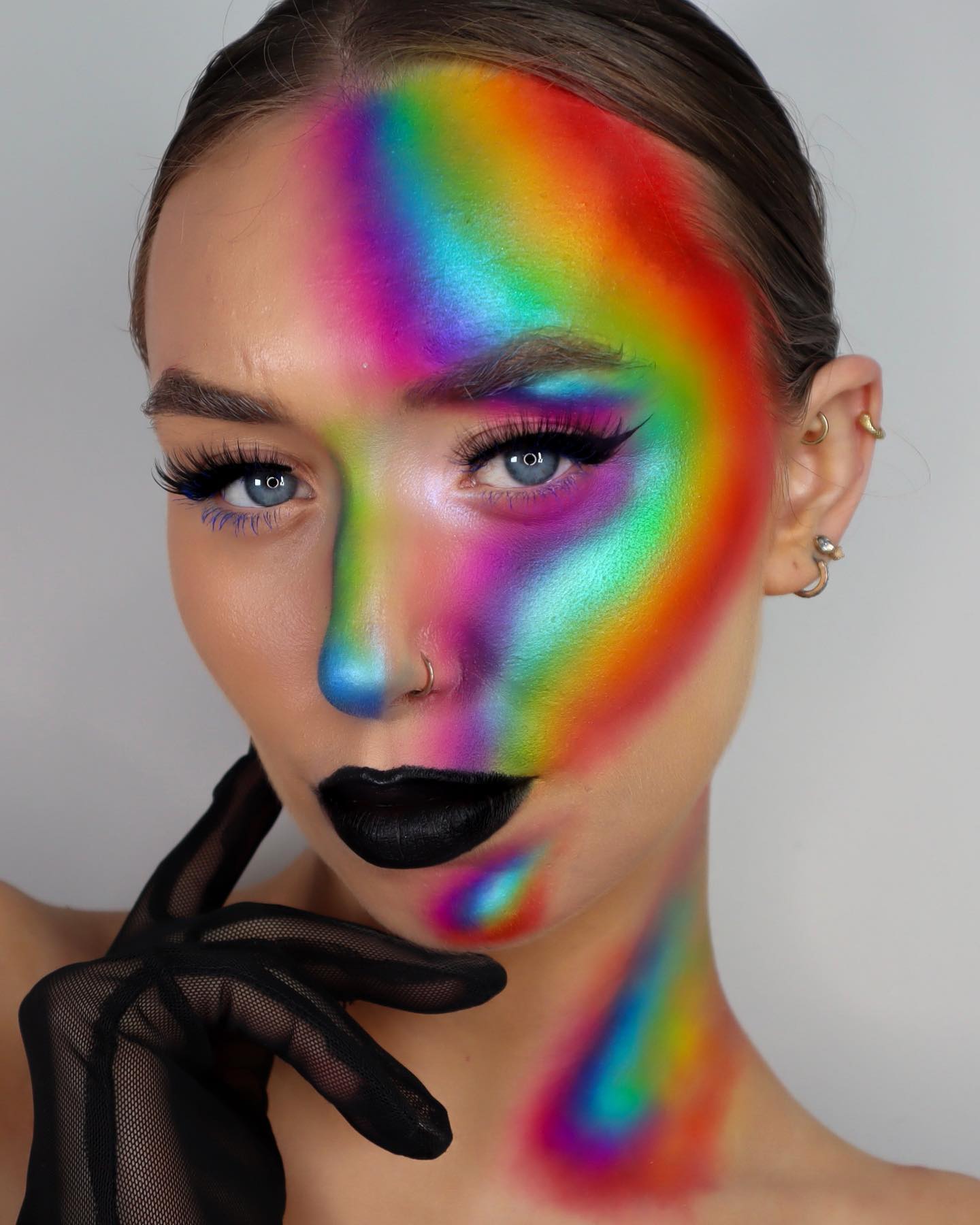 Black Makeup Look
Black makeup style has been an undeniable trend in recent years. It is suitable only for brave girls who decide on drastic changes.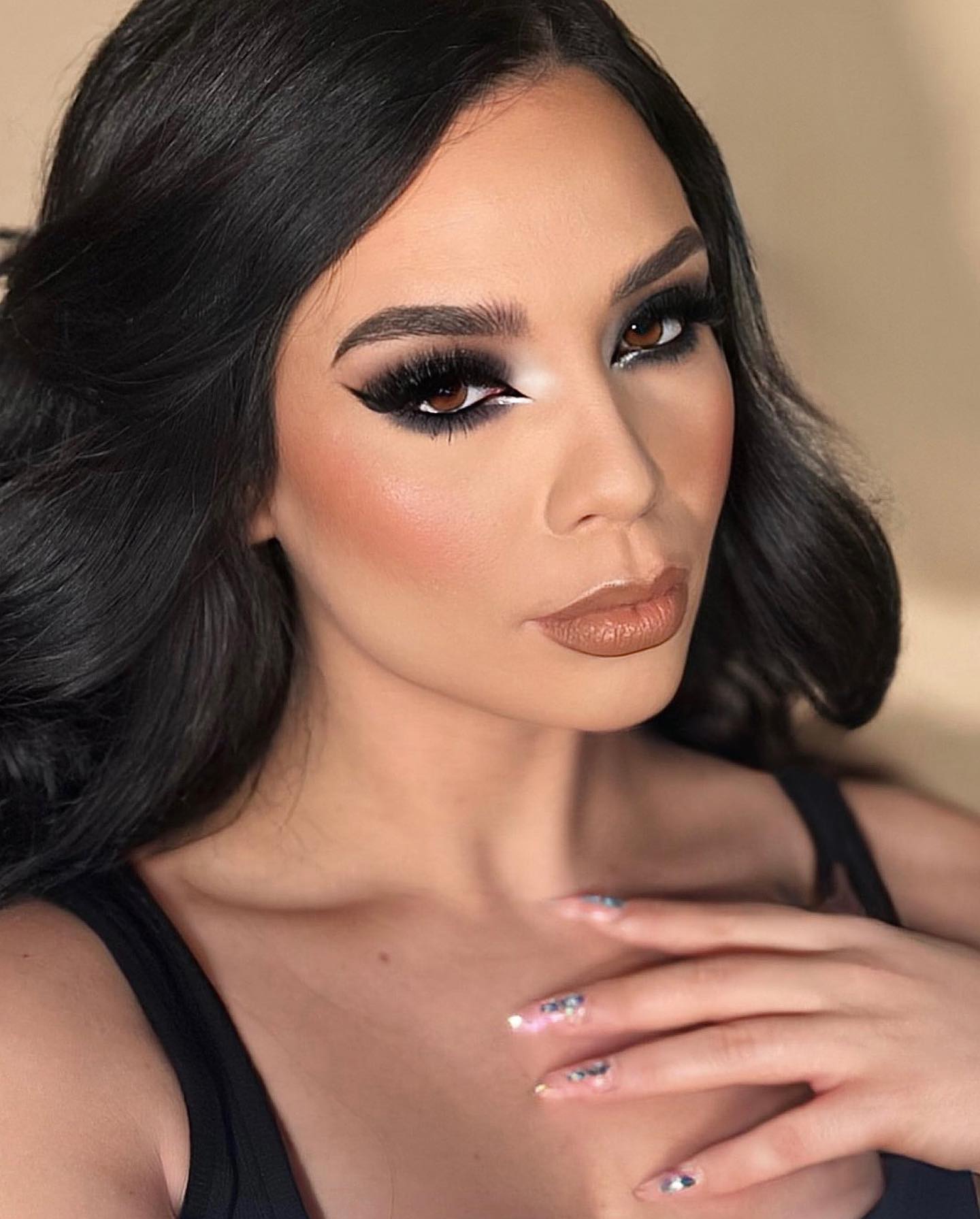 via @eea.studio
Where are you wearing black makeup? For various parties or themed photo sessions. In such conditions, black makeup products — eye shadow, mascara, lipstick — will look appropriate.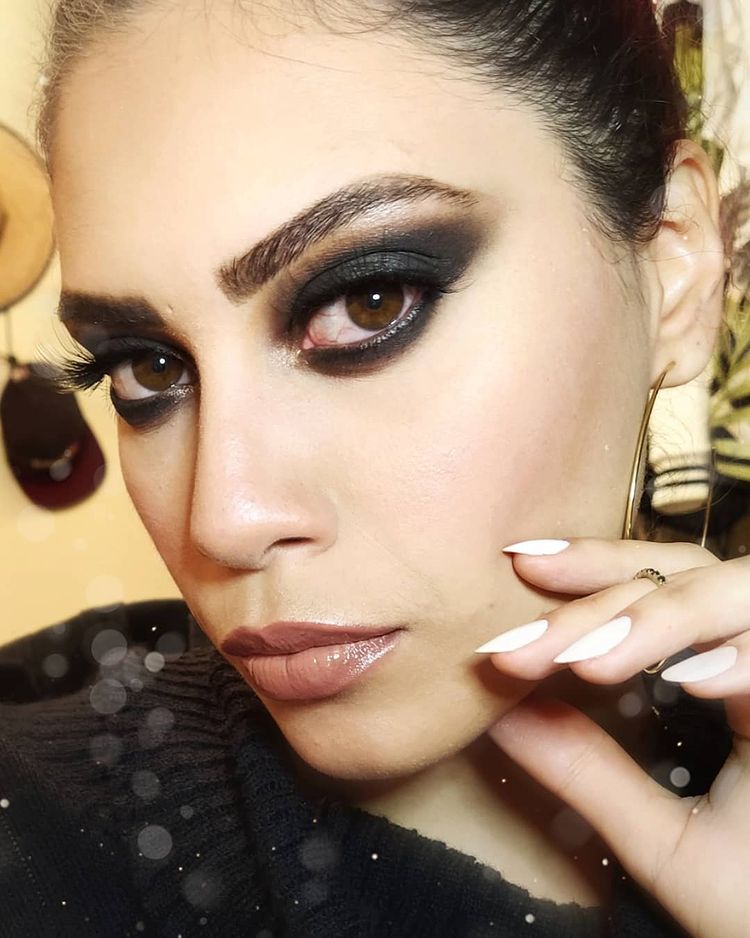 via @cristinasuet
Red Lipstick Makeup Look
Regardless of the season and weather outside, red lip makeup looks stunning. It transforms (sometimes beyond recognition) each girl.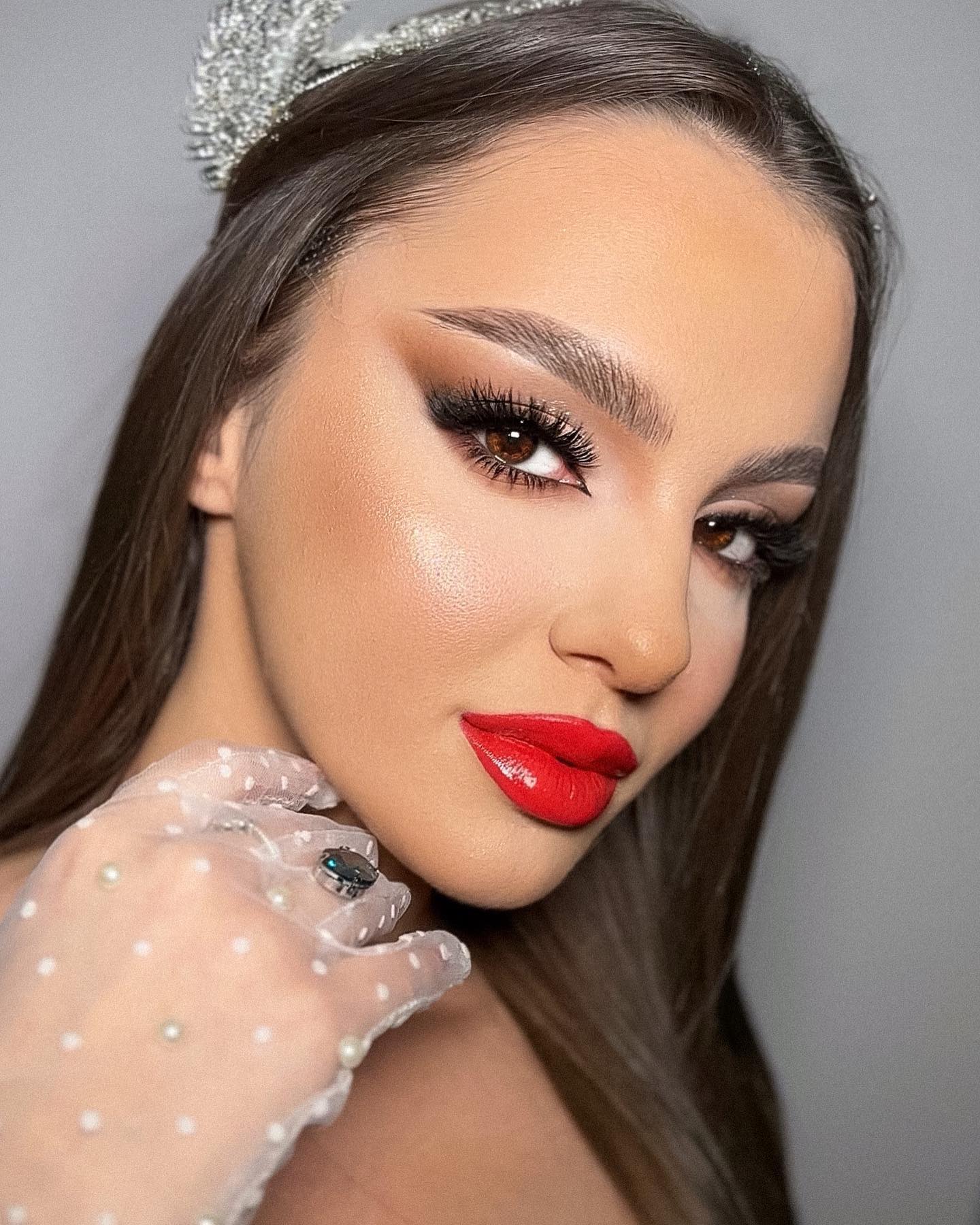 via @popdiana_makeup
An exciting monochromatic look will help feels confident with red lips and add fire and passion to the image. You certainly won't be left without attention!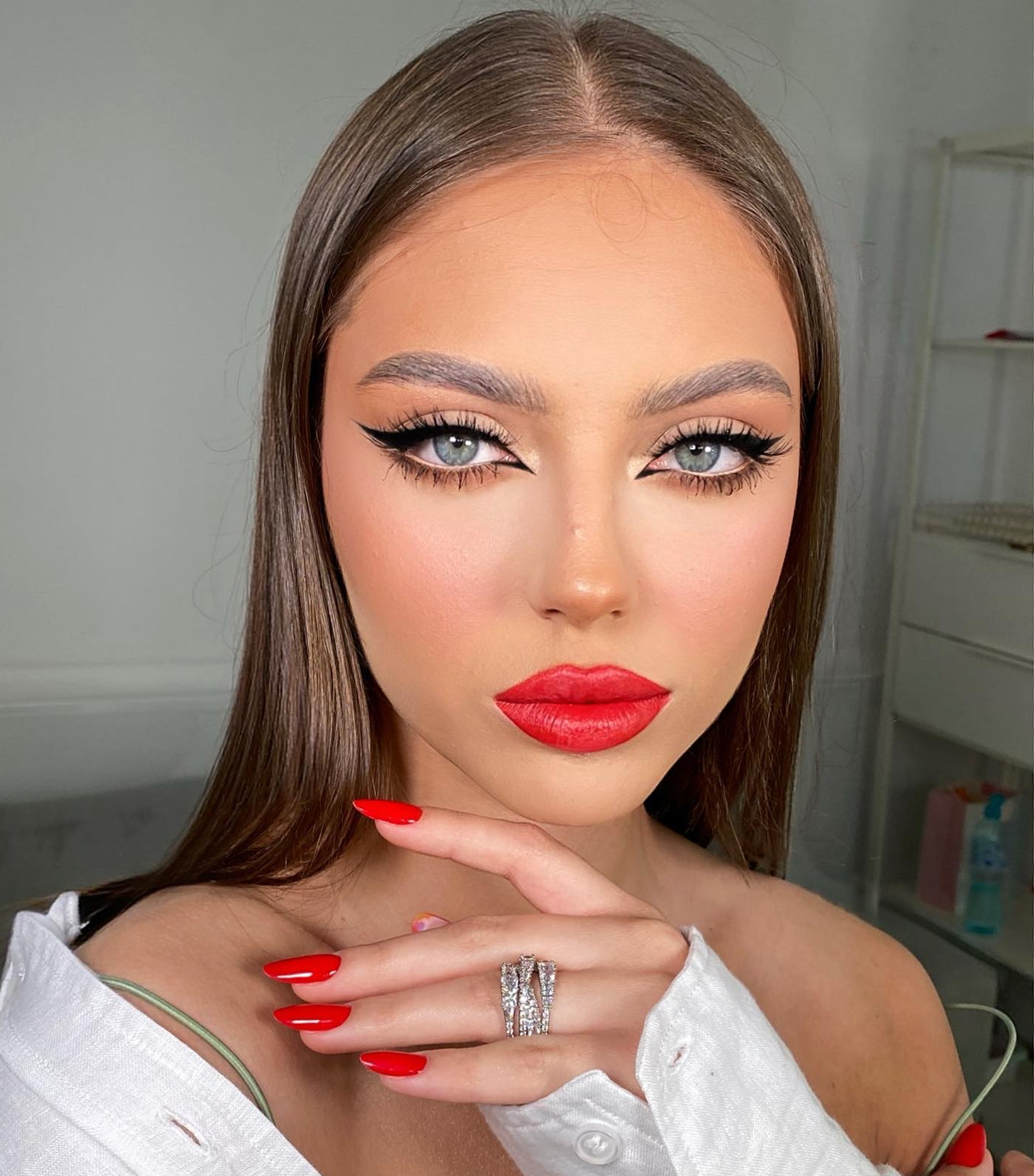 via @makeup_by_ana__
Mermaid Makeup Look
Which unusual makeup looks are so charming that they are suitable for any parties (including Halloween) for adults and children alike? Of course, it's a mermaid!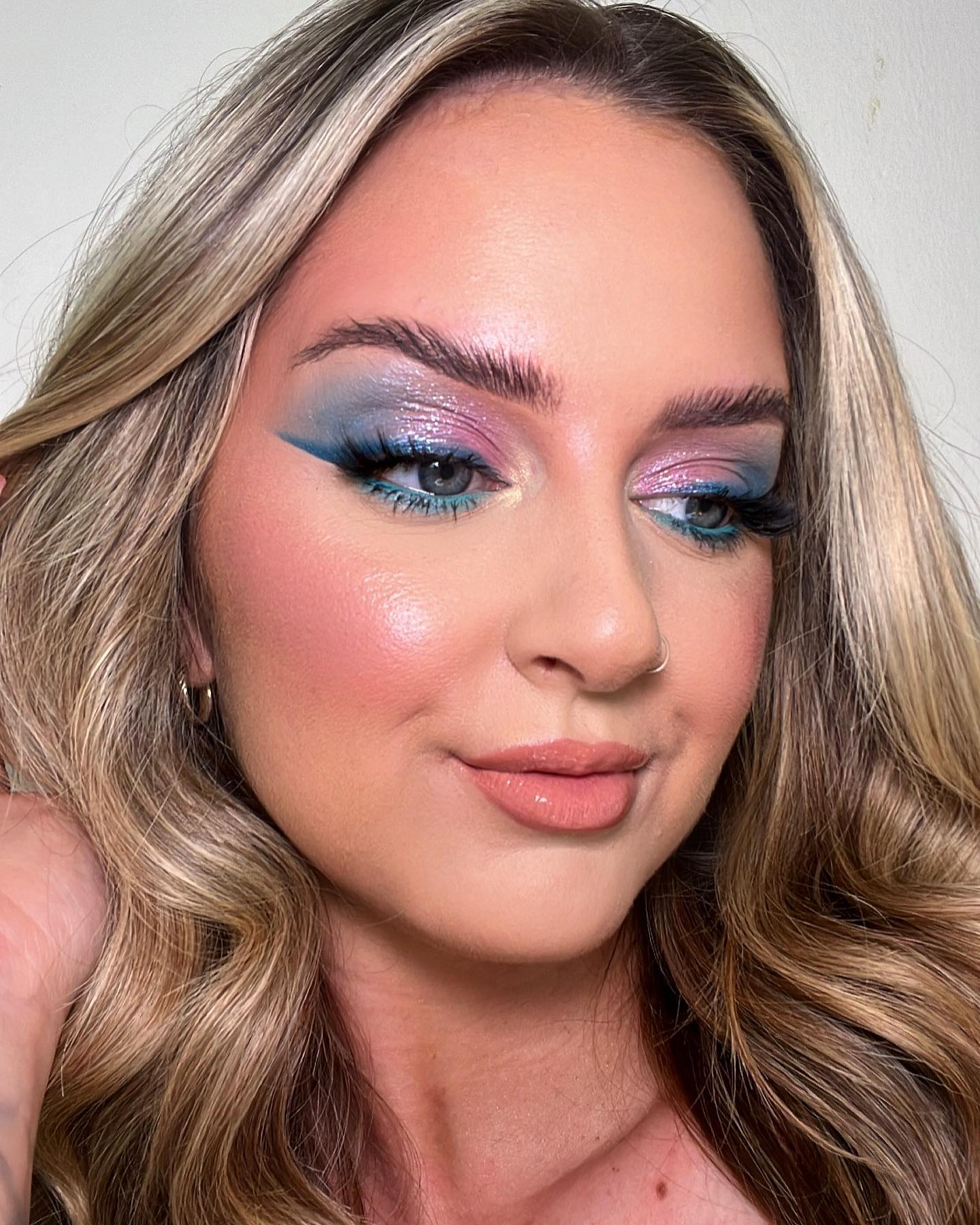 via @glambyknight
To transform into a resident of the deep sea, you will need cold metallic colors of eye shadow and lipstick. Many mermaid makeup ideas focus on different variations of cyan and blue. But no one forbids you to add pinks, purples, whites, or greens. The choice depends on your suit and personal preference.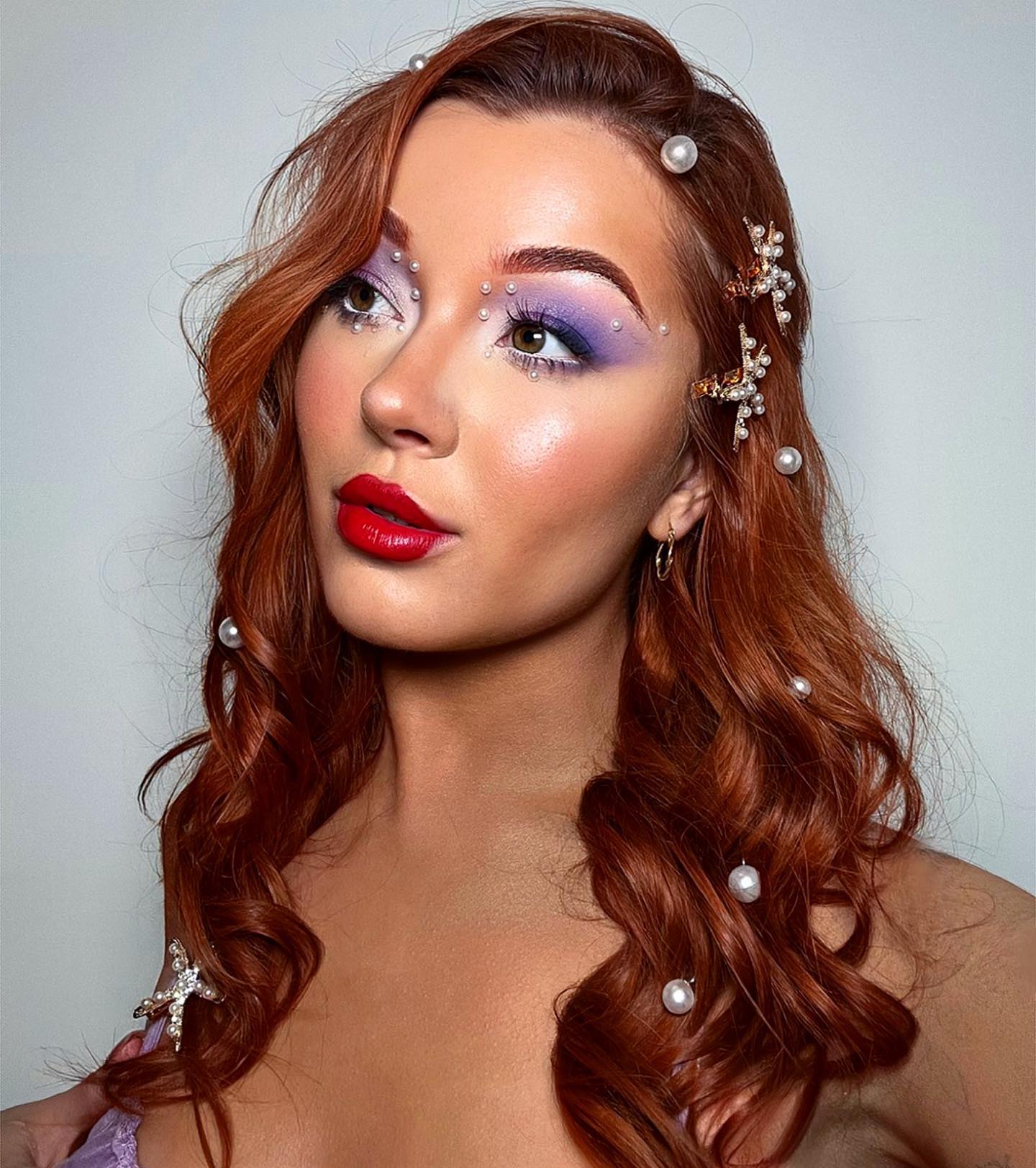 via @abb.stractx
A professional makeup artist will help you turn into the perfect mermaid. Experts know how to achieve the desired result and use various eye-catching elements, such as rhinestones and sparkles.
FAQ
How to look pretty with minimum or without makeup?
Little cosmetics are required to look well-groomed. For example, for classic daytime makeup, you only need the most natural BB cream, cream blush, and transparent lip balm. If desired, you can add mascara and pastel shades of eye shadow. They will help make the look more expressive and appropriate in any circumstance.