Among the many popular makeup techniques, gradient lip makeup deserves special attention. It involves mixing two or more lipstick shades for a stunning ombre look.
This technique provides the fuller, voluminous lips illusion and is suitable for daytime and evening makeup. Its versatility allows you to create subtle and natural color transitions or enjoy bold, dramatic combinations.
The ombre lip look is a playful and creative way to experiment with your makeup. How best to do this? Let's find out right now!
What is ombre lips?
As we said earlier, this technique requires two or more lipstick shades.
Typically, a darker shade is applied to the outer edges, and a lighter shade or highlights are suitable for the inner lips. To achieve the ombre effect, professional makeup artists often use lip liners. With their help, it is convenient to mark edges and create a smooth transition between tones because careful shading is the basis of the gradient effect.
You can find a step-by-step ombre lip tutorial here below.
via @inspoberlin
Red ombre Lips
Do you like bold makeup? In this case, it is time to add a delightful ombre effect to your bright red lips!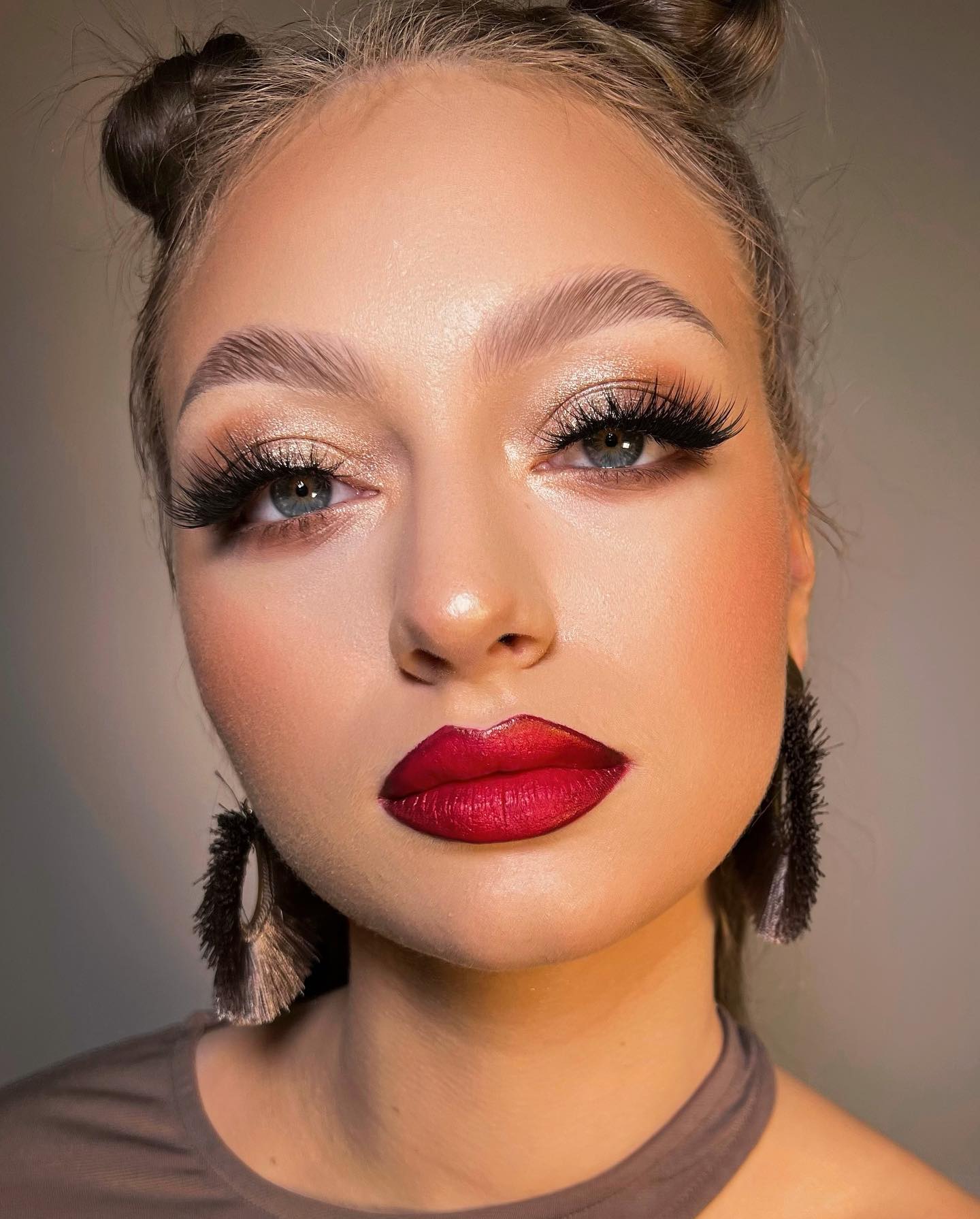 via @arybicka_makeup
What shades go best with classic red? Considering the situation and personal preferences, choose playful pink, hot fiery orange, or intriguing wine.
Remember dark lip liner. The contour accuracy and the overall impression of the gradient depend on it.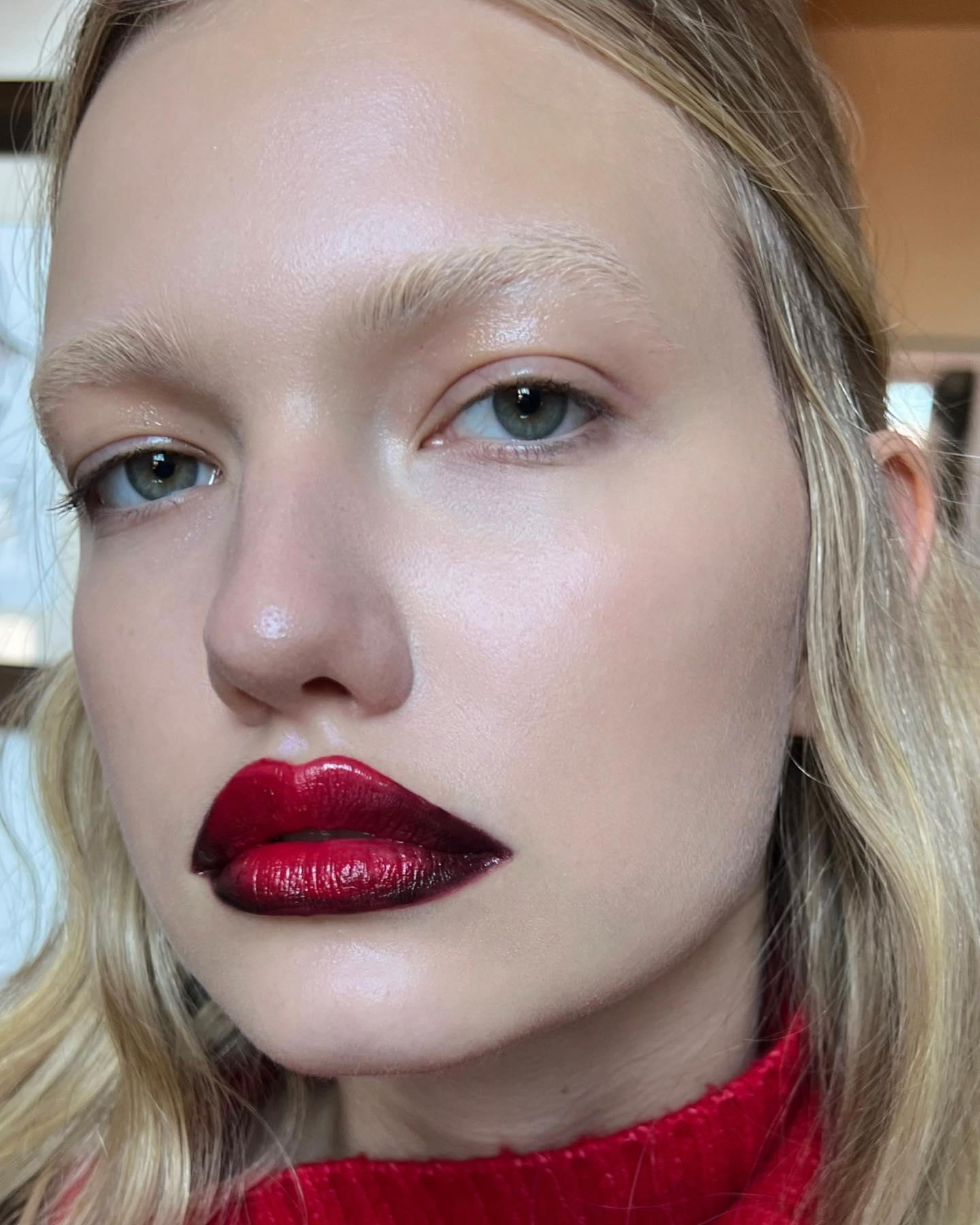 Deep Burgundy Ombre Lips
Confident women will like burgundy ombre lips.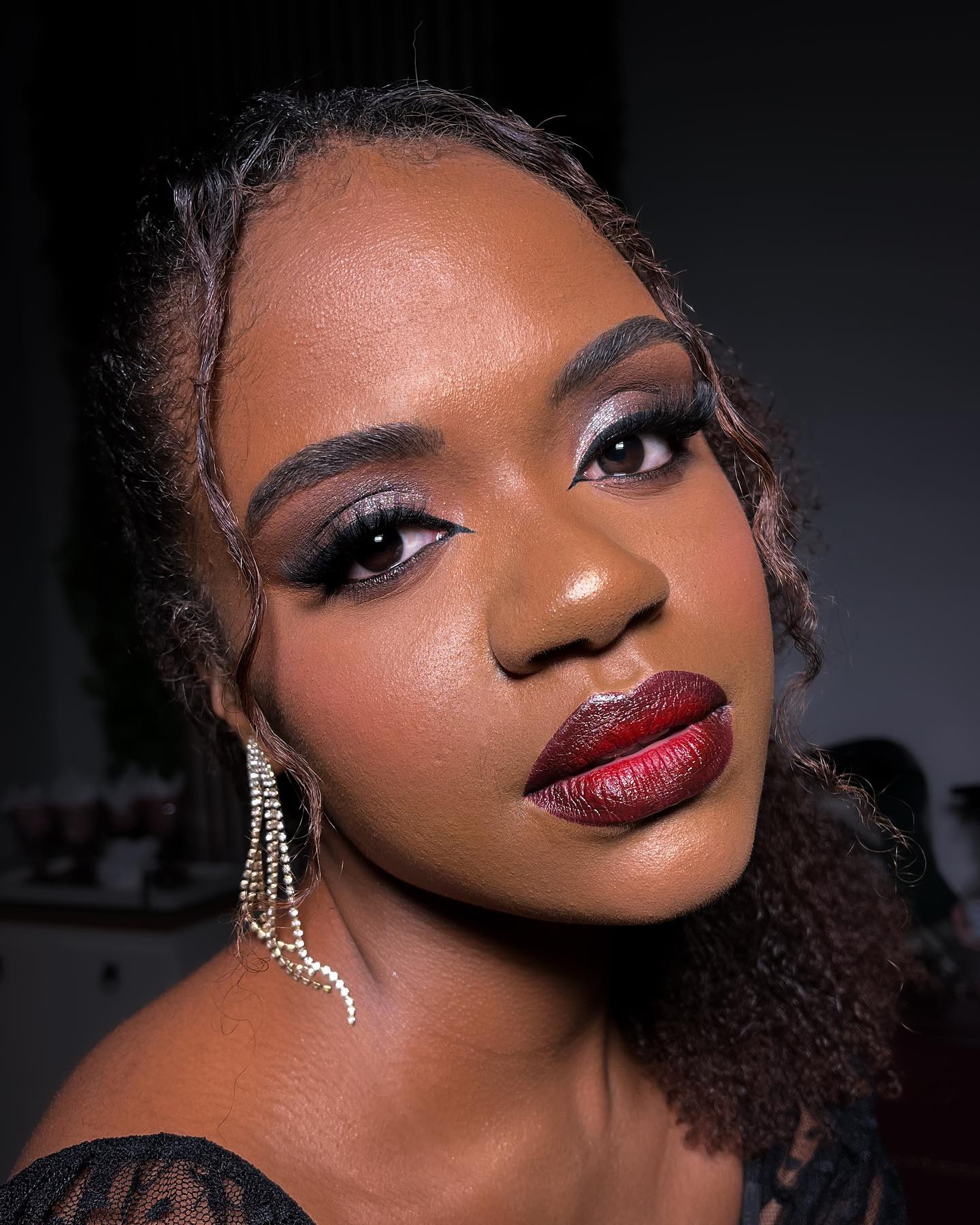 How to give your lips depth and volume using this ombre makeup? Combine burgundy with romantic plum, alluring wine, or even bewitching black.
Dark brown outer edges will make the look mysterious, and it's up to you to decide what color to complete it with!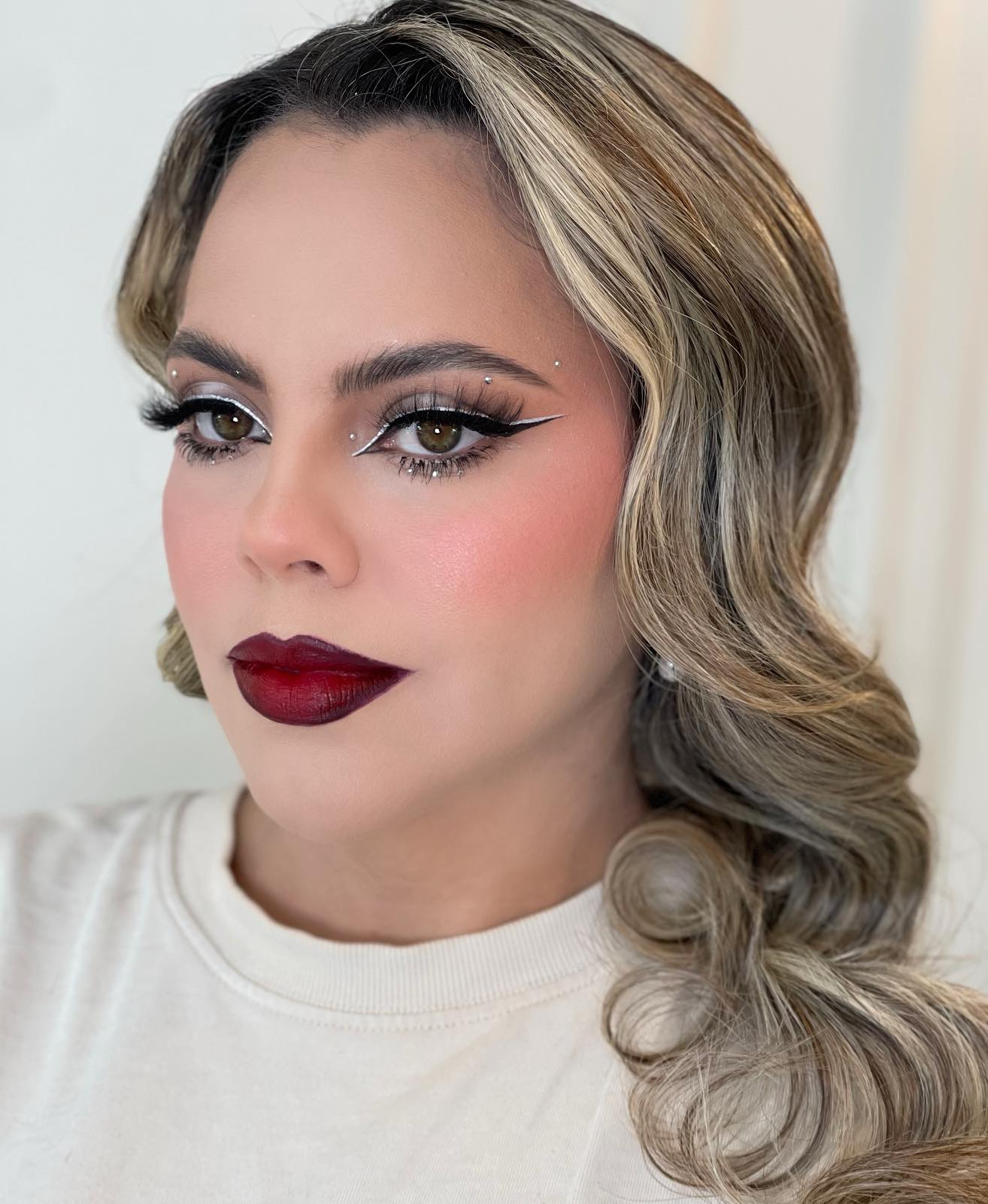 via @anahiterrazas
Pink Ombre Lips
This glamorous makeup is perfect for a bright and modern look. Pink lipstick with a lip pencil comes in a variety of shades. Candy pink, bubblegum, Barbie Pink, fuchsia, purple — all the options for lip line are too many to count!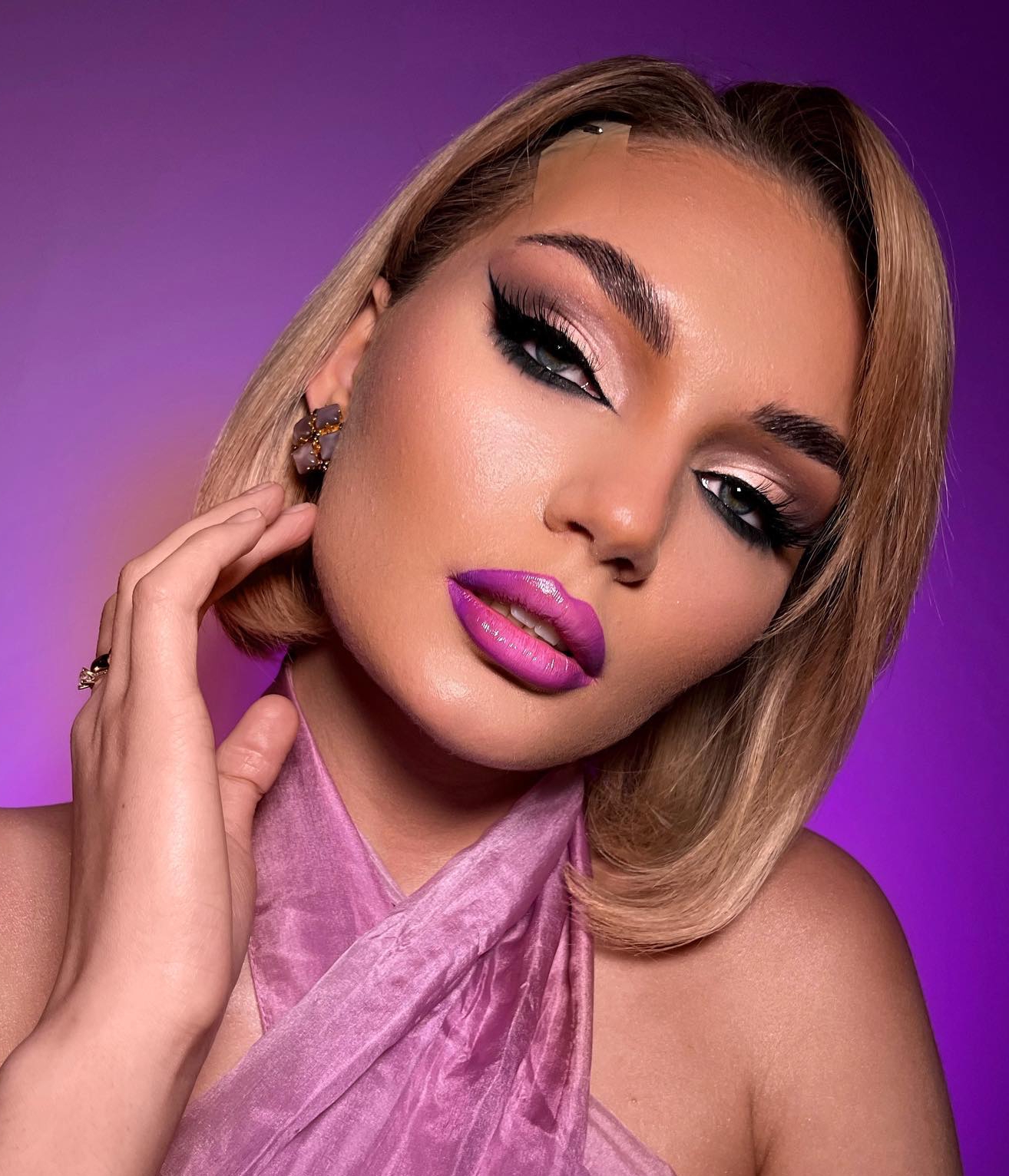 How can you get a flawless blend of lipstick shades? Use a color wheel, consider your color type, and, if necessary, consult a professional makeup artist.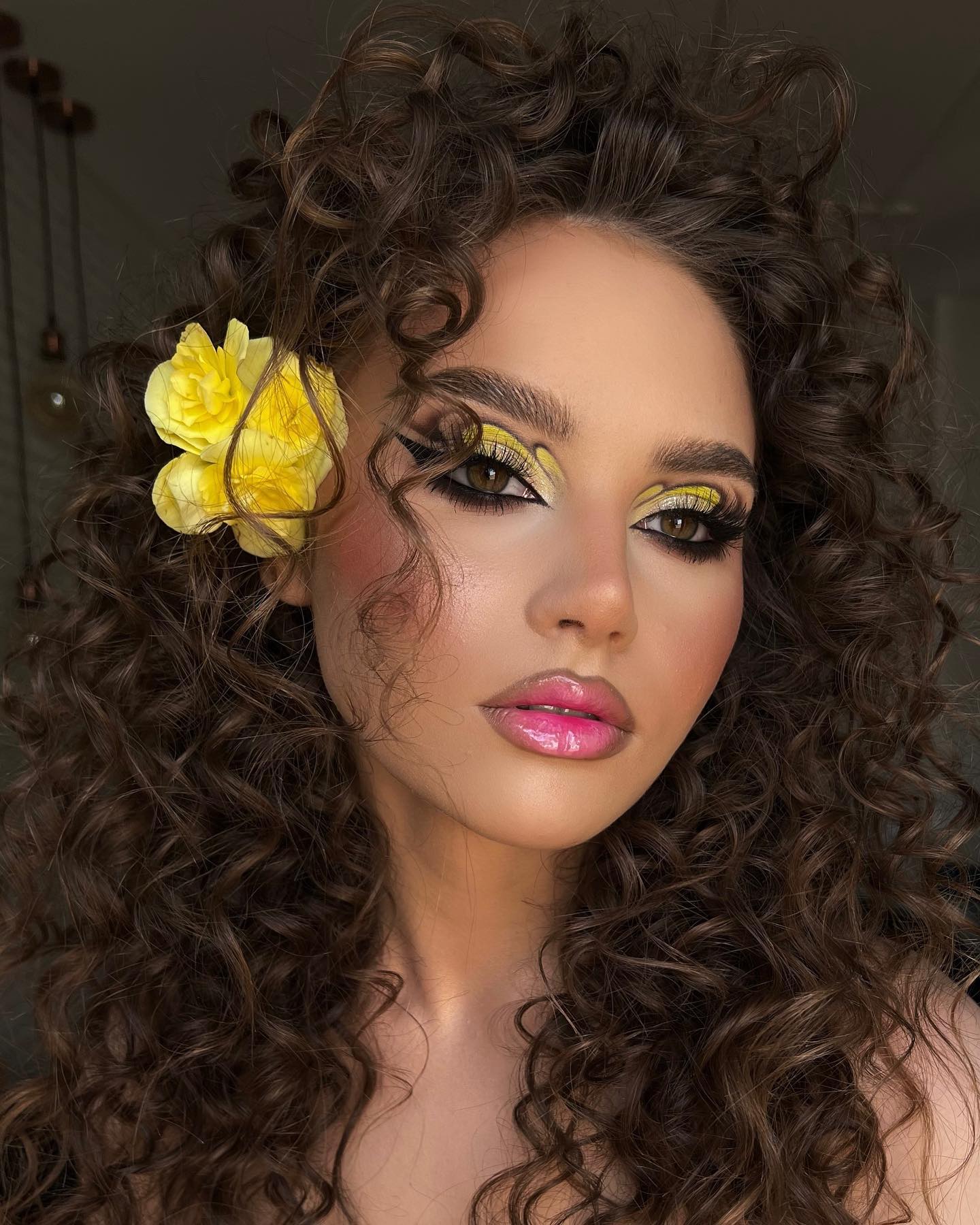 Red and Black Ombre Lips
Do you want contrasting red and black lips like in the image below? Follow the simple instructions!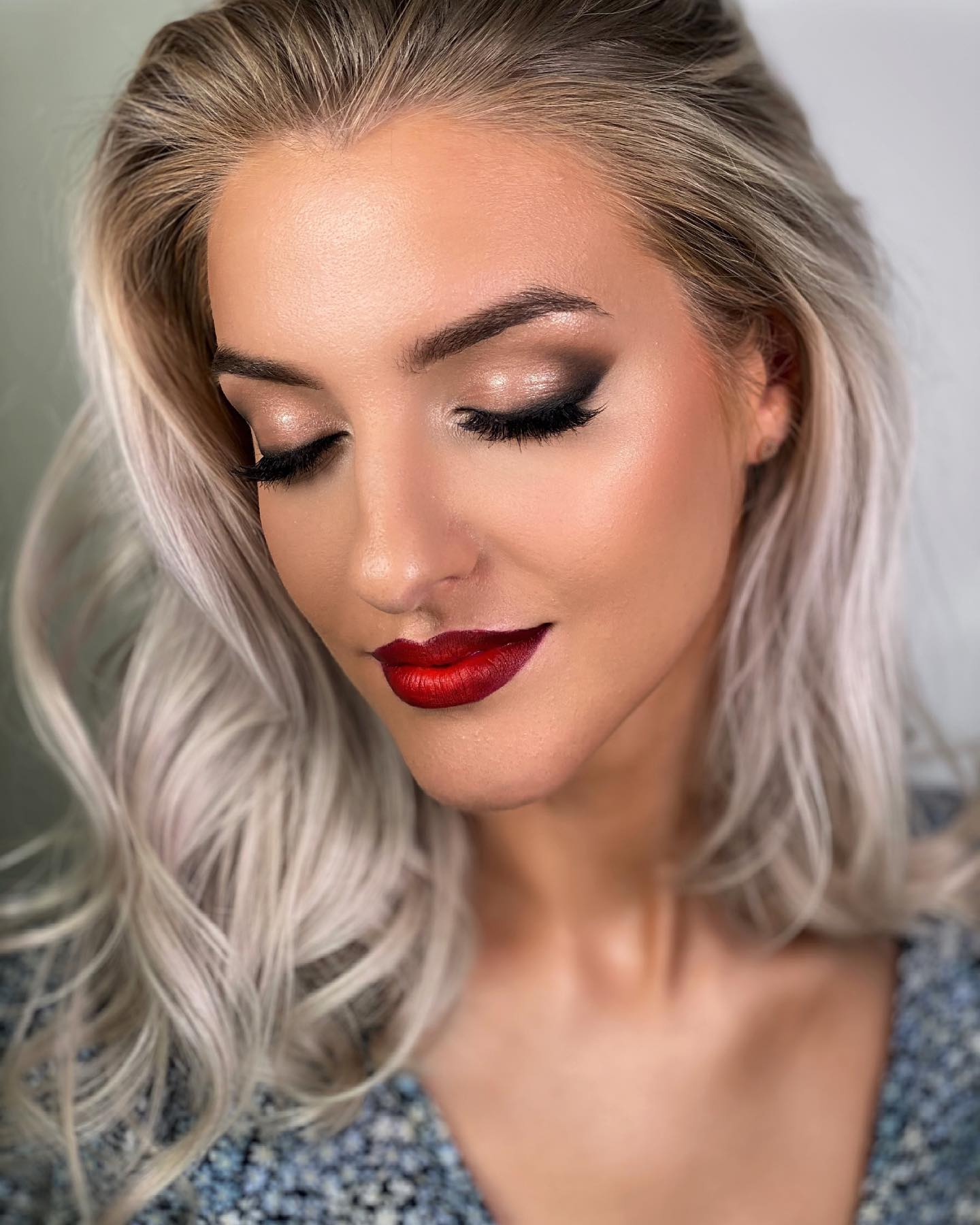 via @gabbiemuastudio
First, choose the right shade of red lipstick in the center of the lips. It can be classic red, raspberry red, or blood red.
Secondly, decide on the darkest shade. The drama of the gradient is determined primarily by your desire. You can do ombre lips with a liquid lipstick that fades into taupe, charcoal, or even velvet black.
This ombre is the best choice for special occasions because it is simply impossible to resist the seductiveness of its owner!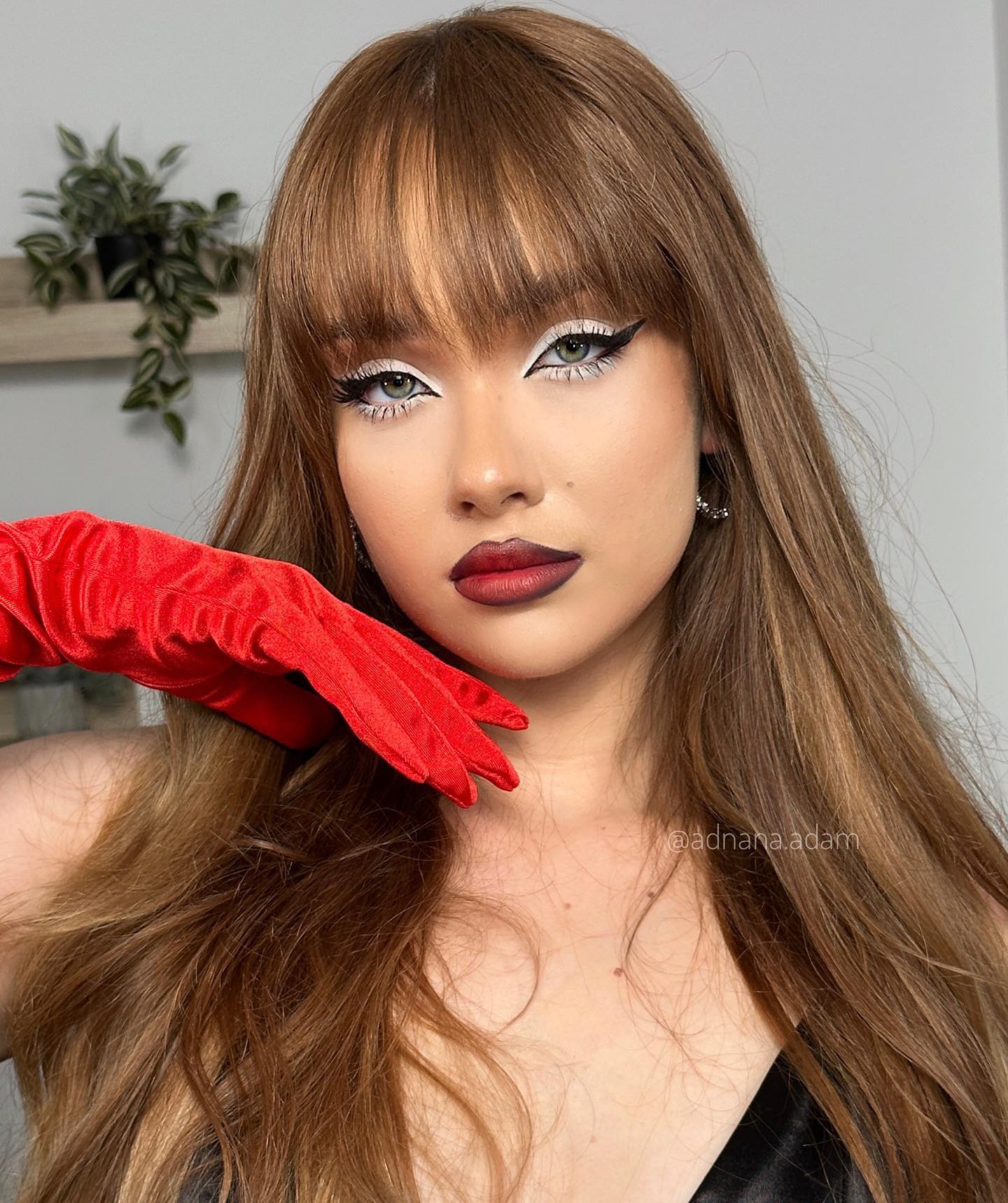 via @adnana.adam
Nude Ombre Lips
Do you want to create natural yet sophisticated makeup and highlight the volume of your lips? A nude ombre will come to your aid! It is a choice for girls with a warm skin tone, especially if you add a matte finish or clear lip gloss.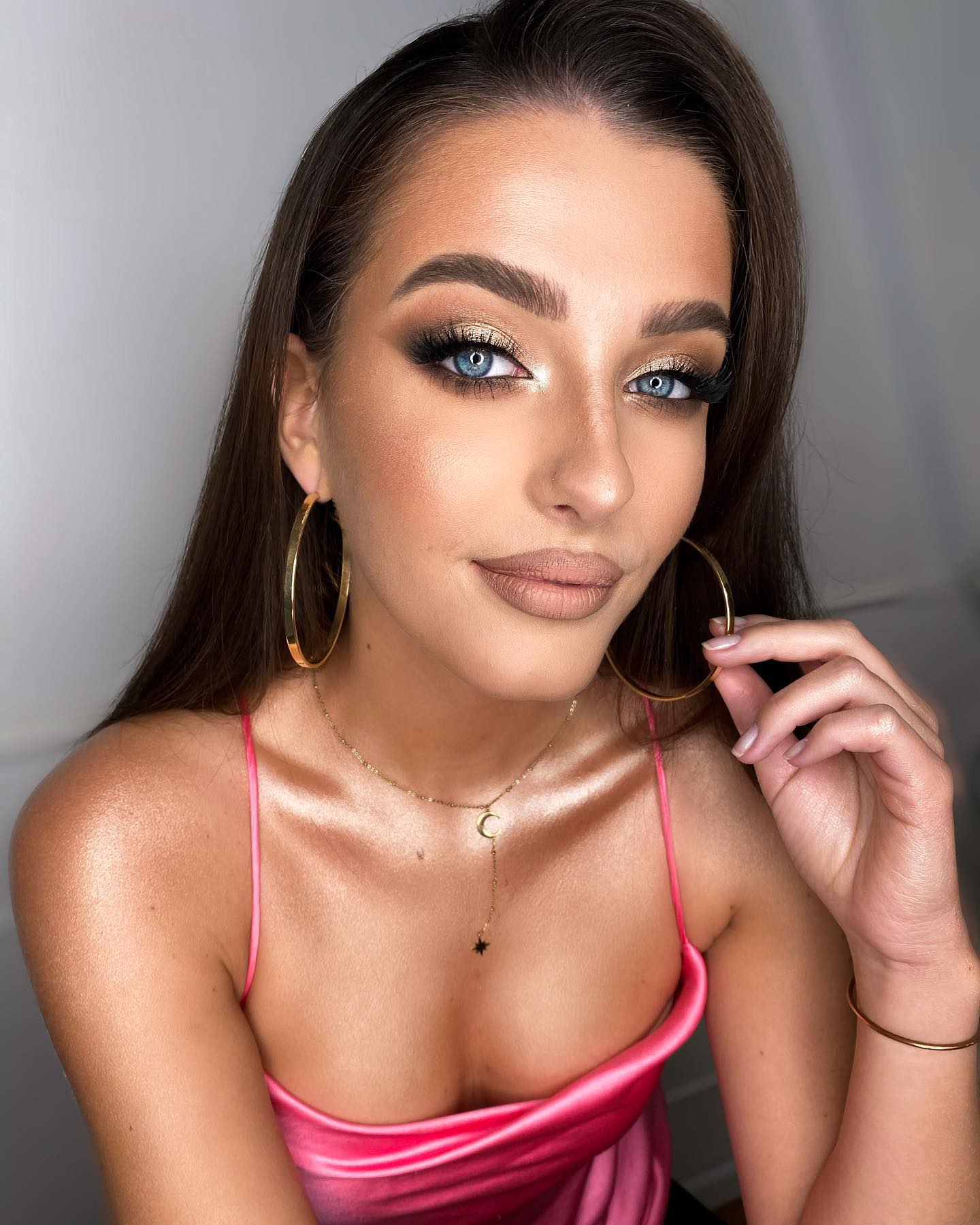 Use nude lipstick as a base and create a gradient with peach, pink or brown. For example, light beige or champagne is perfect for the office, and an ombre with dark colors — for a party. One of the bright images suitable for a special event is waiting for you.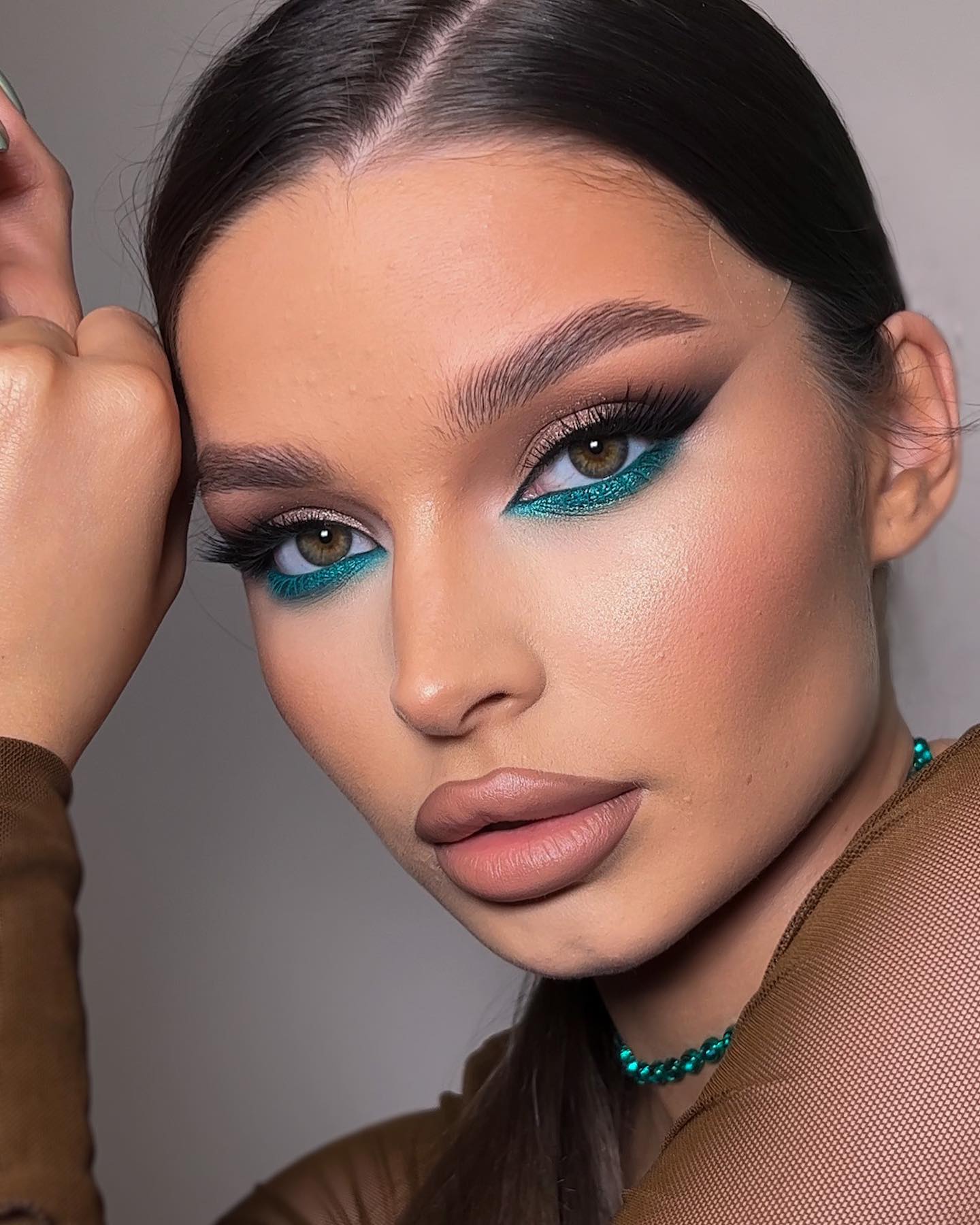 via @sorokairyna
Emo Makeup with Ombre Nails
Emo makeup combined with ombre nails is a dark and alternative aesthetic epitome. Not all girls will take this step, but it deserves your attention!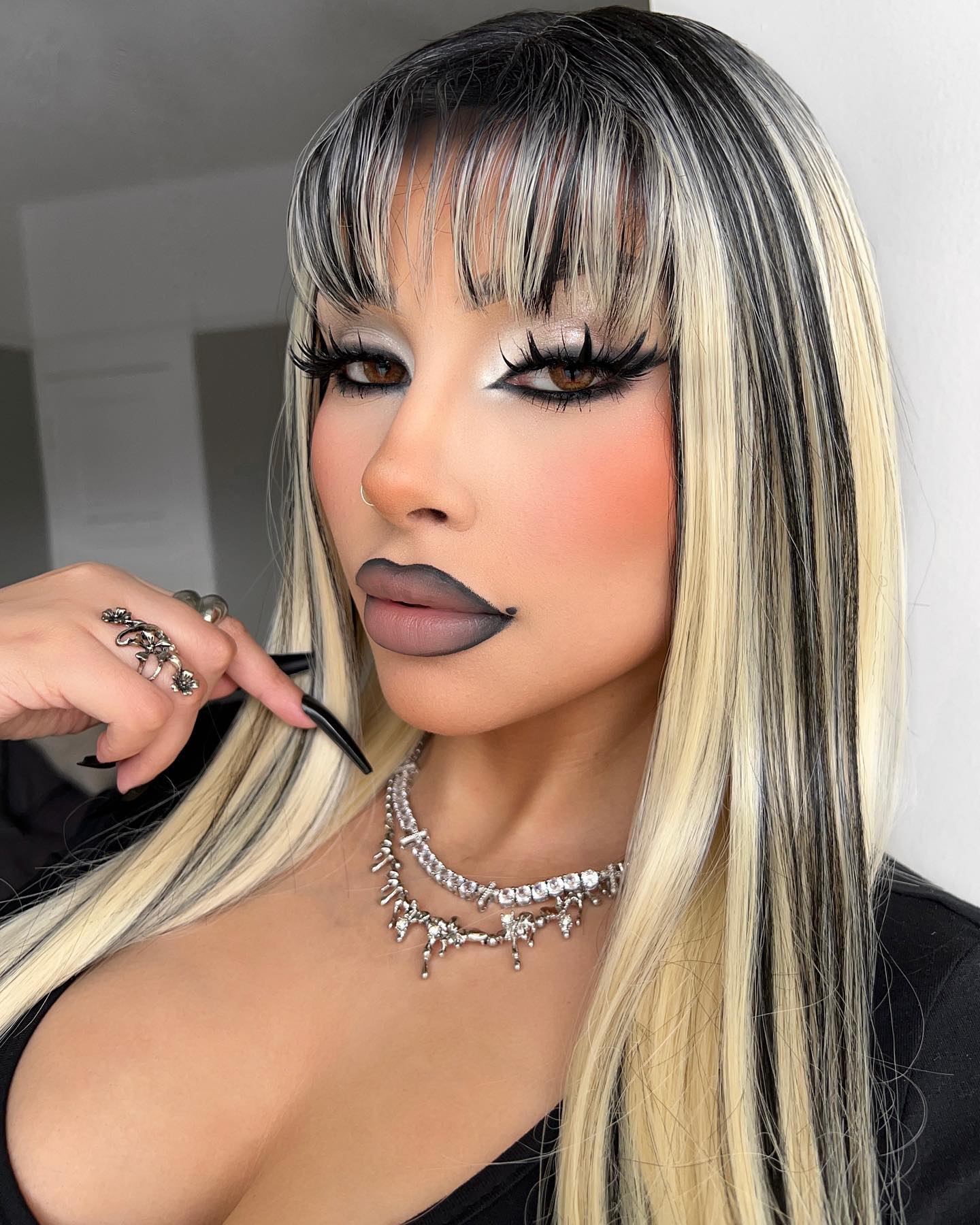 via @evyxo_
For example, a luxurious and rather discreet look with smoky makeup and a dark ombre effect with Mac lip products, which you can find below, perfectly matches the dramatic emo image. A black manicure can effectively complement charismatic harsh edges.
Of course, speaking of creating ombré lips, one cannot help but recall gothic romance. It is the image waiting for you in the photo: dark red lips, pale skin, expressive eyes with additional art look bold and seductive.
via @cadaveraglam
Ombre Lips for Dark Skin
Ombre lips for dark skin tone look stunning and make facial features even more expressive.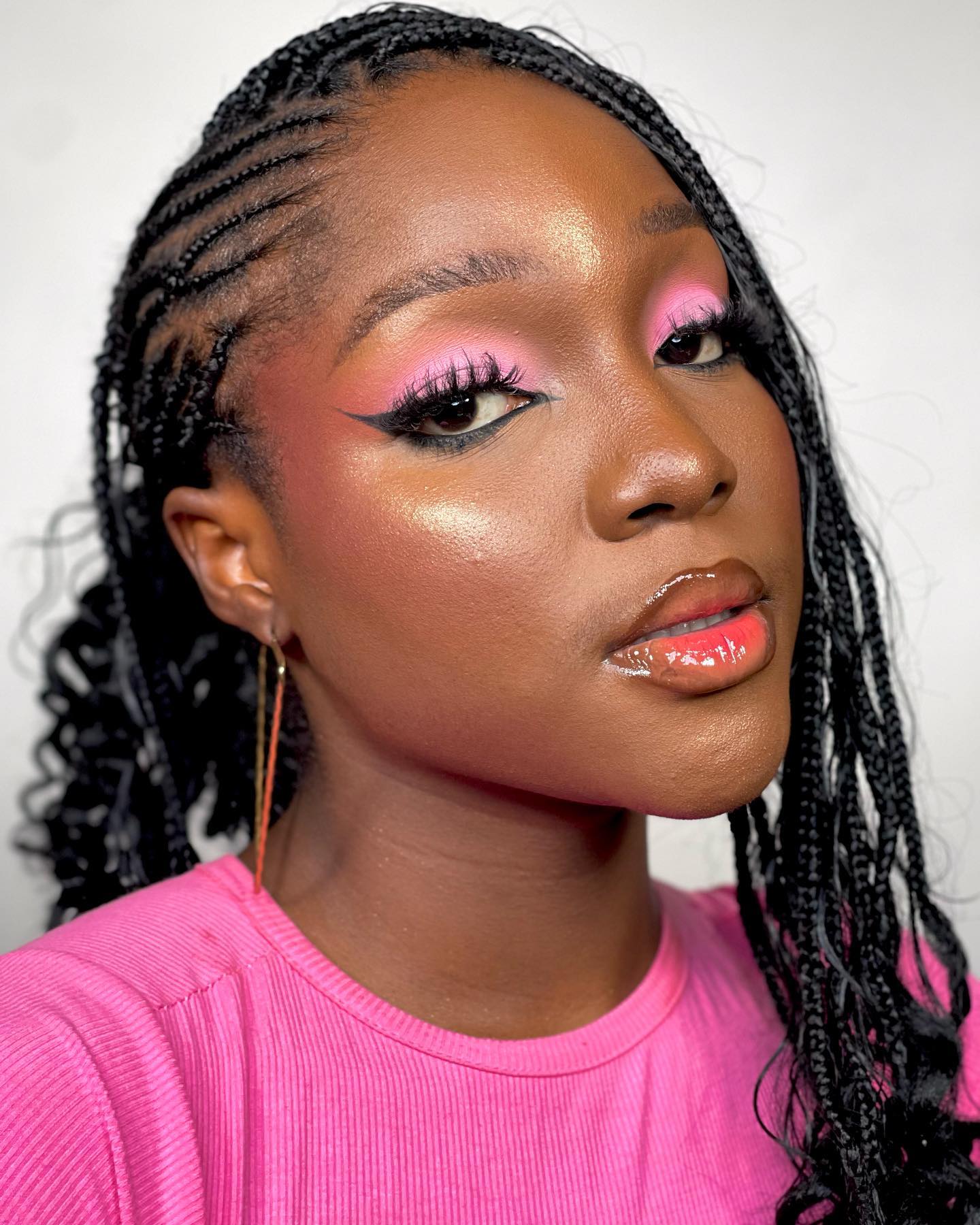 via @charcoalshade
You can use two shades of lipstick for an ombre effect: dark red and coral, dark brown and caramel, or rich berry and pink. Feel free to experiment with bright colors using NYX lip pencil.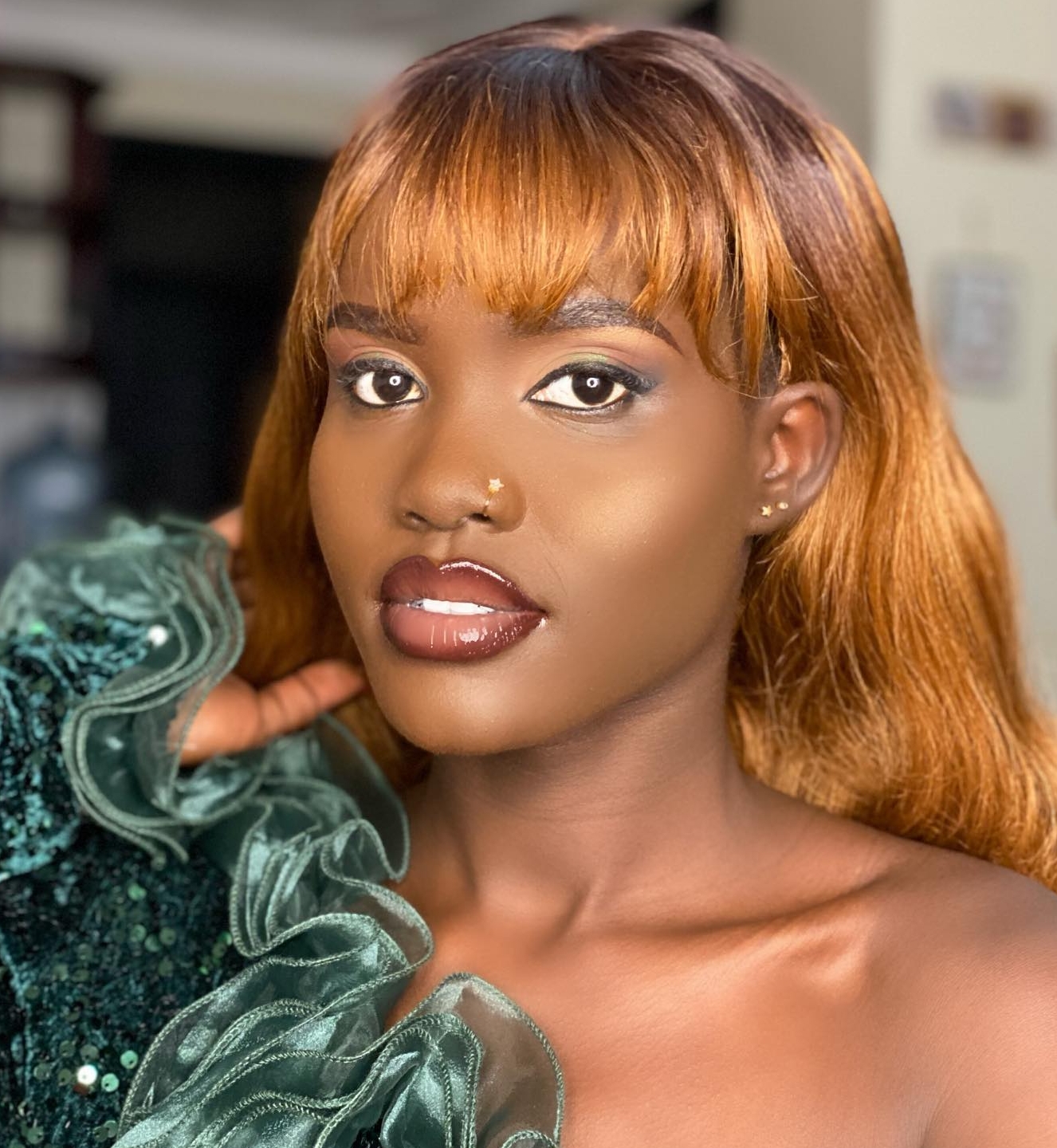 via @__bounty_beauty
Reverse Ombre Lips
Reverse ombre lips are a creative twist on the traditional technique. It is customary to place a lighter shade on the center of the lips with a classic ombre, but here, it's the opposite!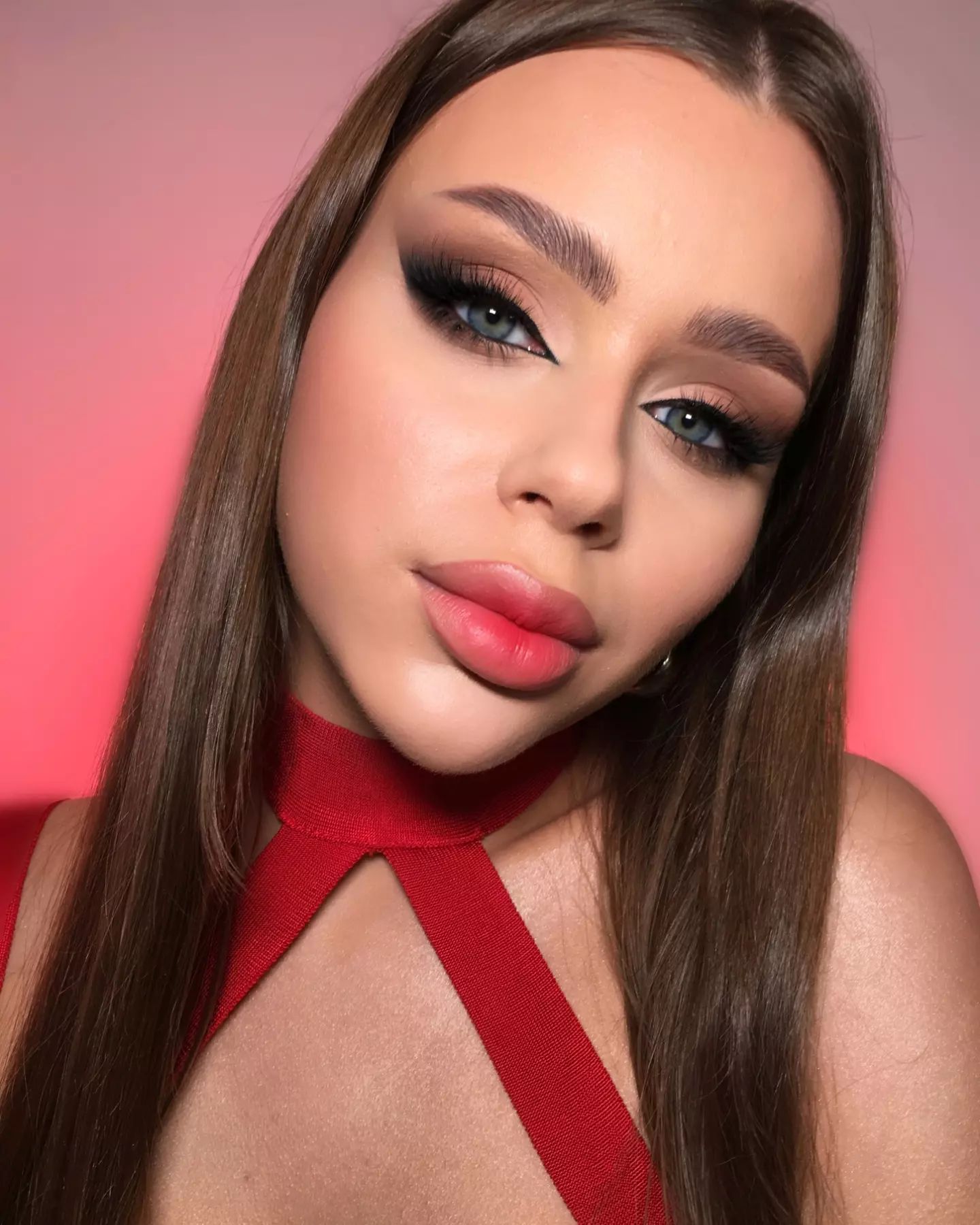 via @roxigajdamakeup
Start with a light shade of lipstick on the outer edges of your lips and gradually move to a deeper, darker color towards the center. With such a contrasting ombre look, the lips are expressive.
Add a little shine to your non-standard color combination: apply lip gloss and enjoy the reflection in the mirror.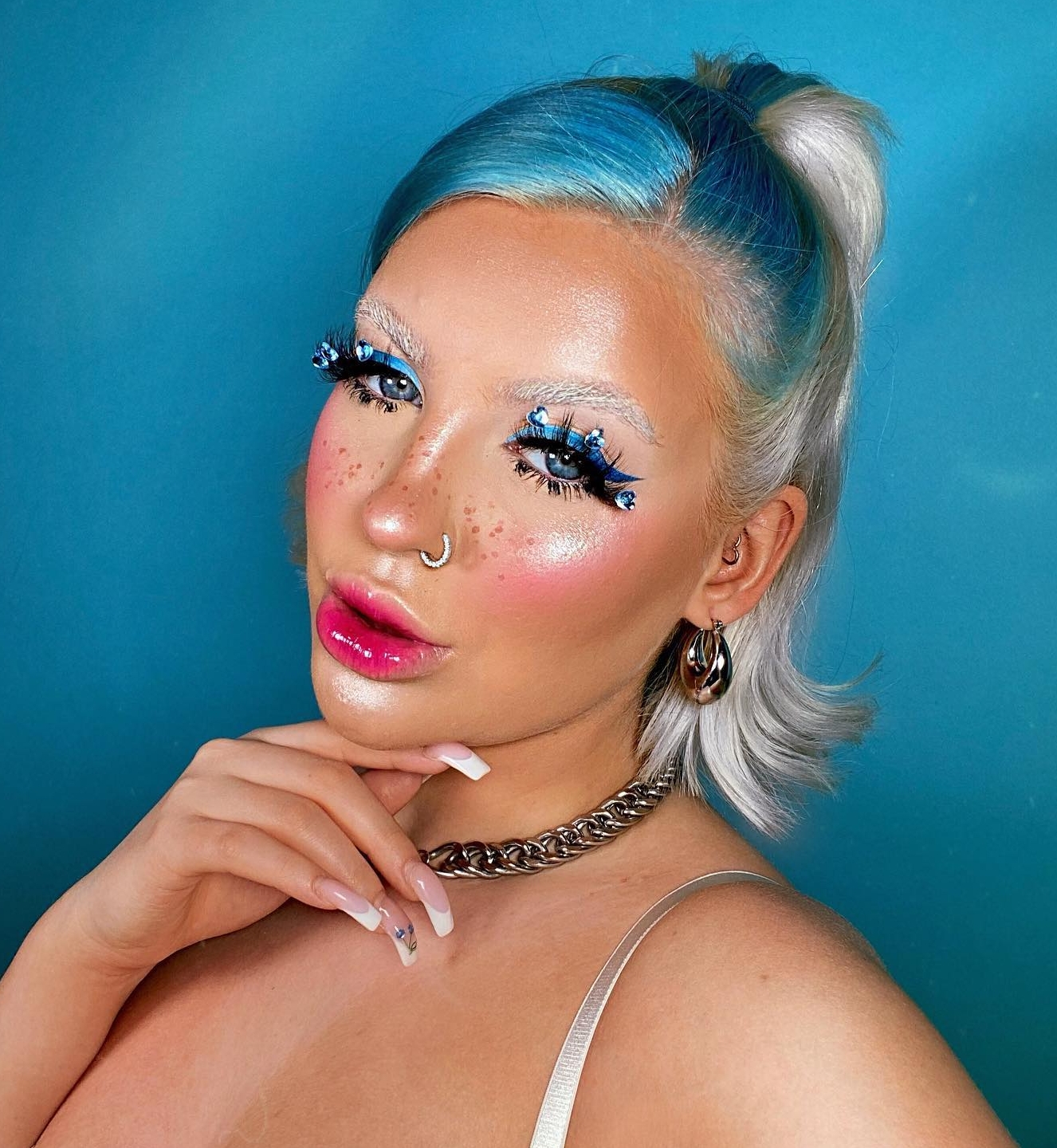 via @bigfatjenna
Brown Ombre Lips
You can make brown ombre lips as a versatile addition to any style.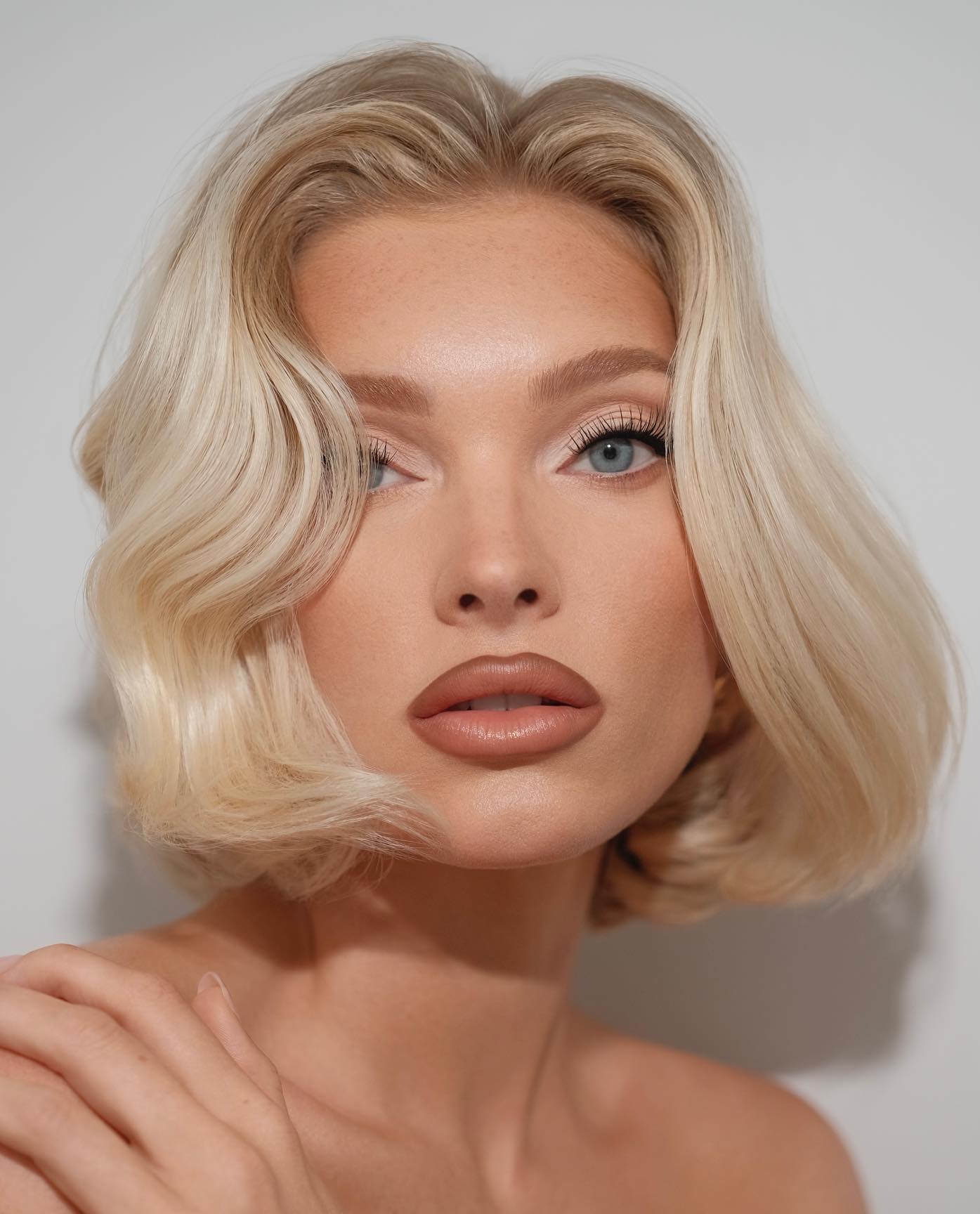 via @harold_james
For a light base, choose nude, bronze, or caramel Dior lipstick shades, and for darker shades of outer corners — dark brown, mocha, or chocolate.
A brown ombre lip look harmonizes with your everyday look and adds a touch of sophistication and glamor. Convince yourself of this using the example of the model.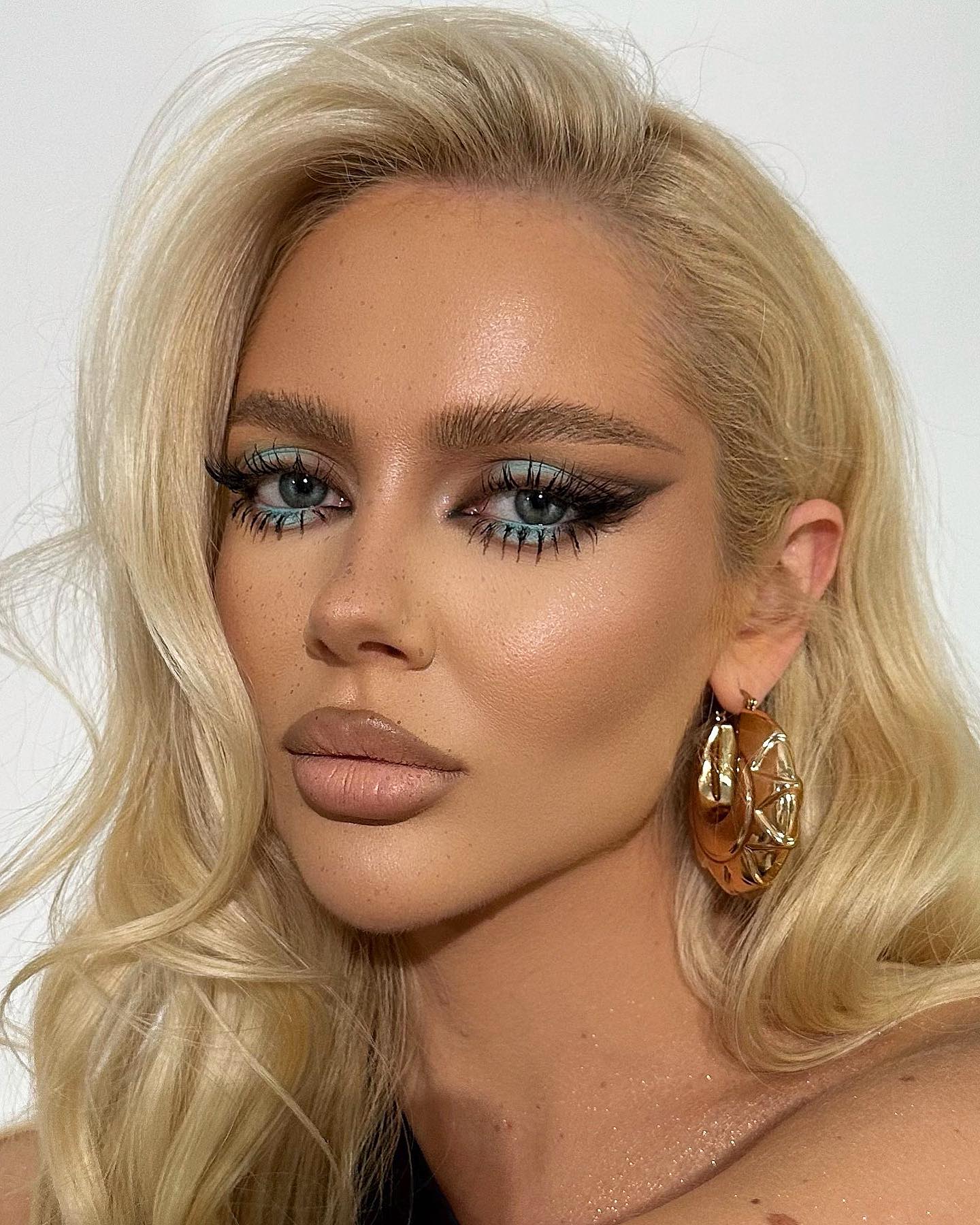 Purple Ombre Lips
If you like purple lipstick, 100% ombre makeup will suit your taste!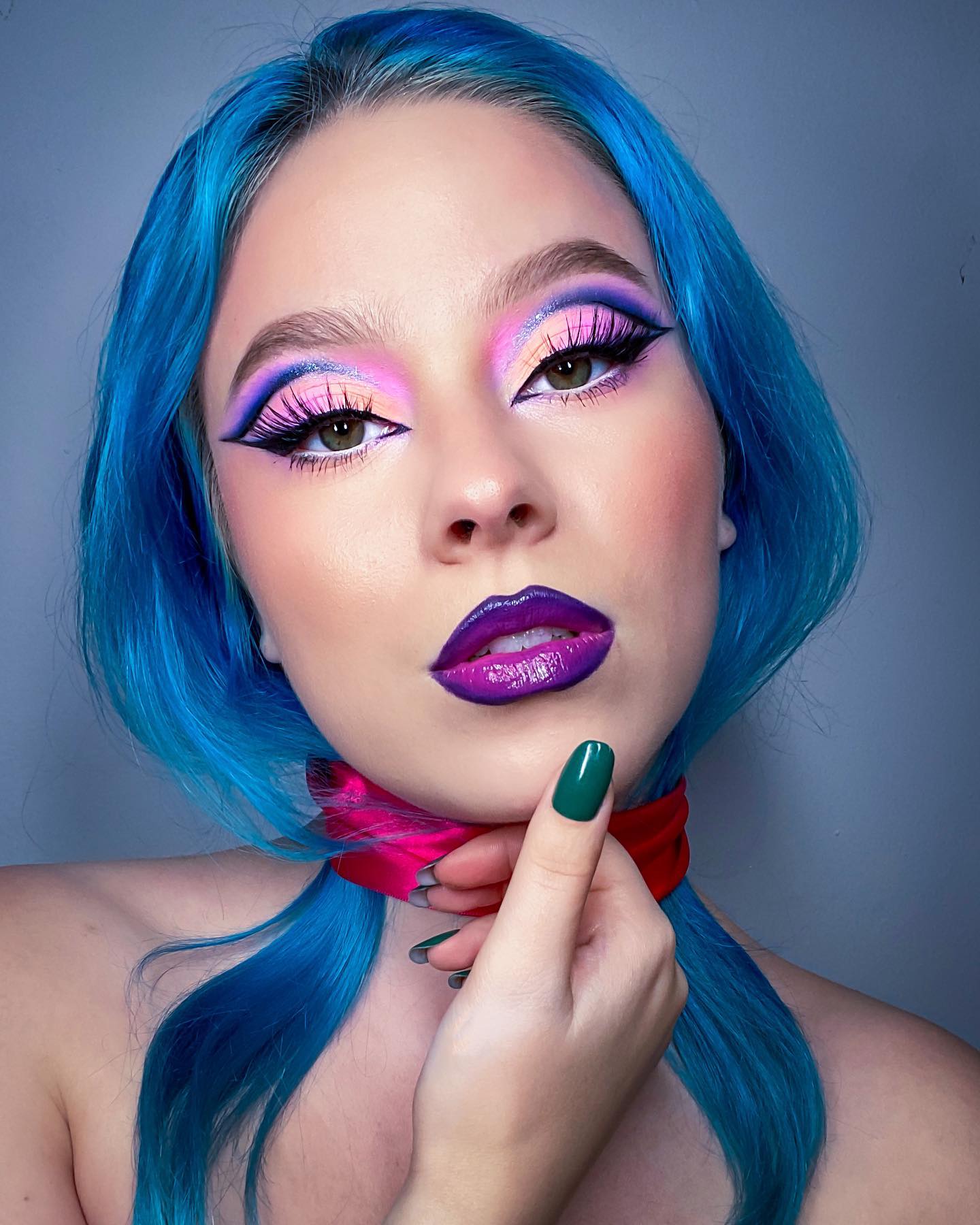 Plum, violet, and other shades combinations with delicate lilac and lavender will help achieve fuller lips. This ombre makeup look will be more attractive at evening events.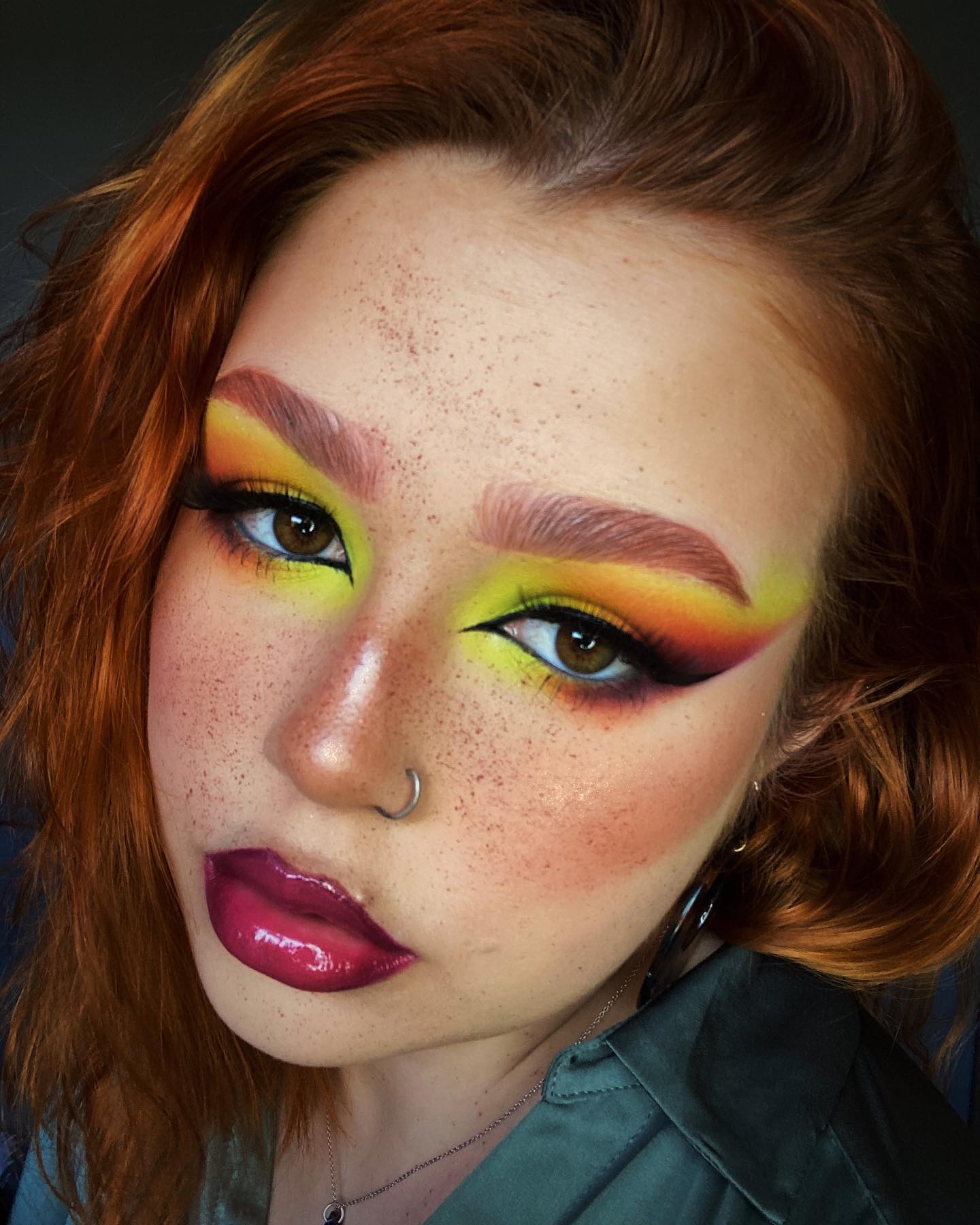 via @makeupixka
FAQ
What are the most popular Ombre Lip Combos?
Effective combinations vary from season to season and also depend on your preferences. However, here are a few timeless solutions that will transform your makeup in minutes:
Classic red ombre. Use rich matte red lipstick and complementary scarlet or orange-red shades for fiery, expressive lips.
Nude ombre. In this technique, pair a lipstick that matches your skin tone with deeper nude, light pink, and champagne tones.
Berry bliss. The base of this ombre is berry or plum lipstick, which goes perfectly with purple and light pink shades.
Peachy keen. A stylish spring-summer solution in which peach or coral lipstick is combined with soft pink and golden shades.
Vampy ombre. Want to stand out from the crowd? Pair a bold, dark burgundy or wine-colored lipstick with bright red in the center. The vampire look definitely won't go unnoticed;
Brown sweetness. Pair brown or chocolate lipsticks with warm caramel and nude to create a warm and subtle ombre look.
You can learn more about trendy combinations for perfect makeup in the image below.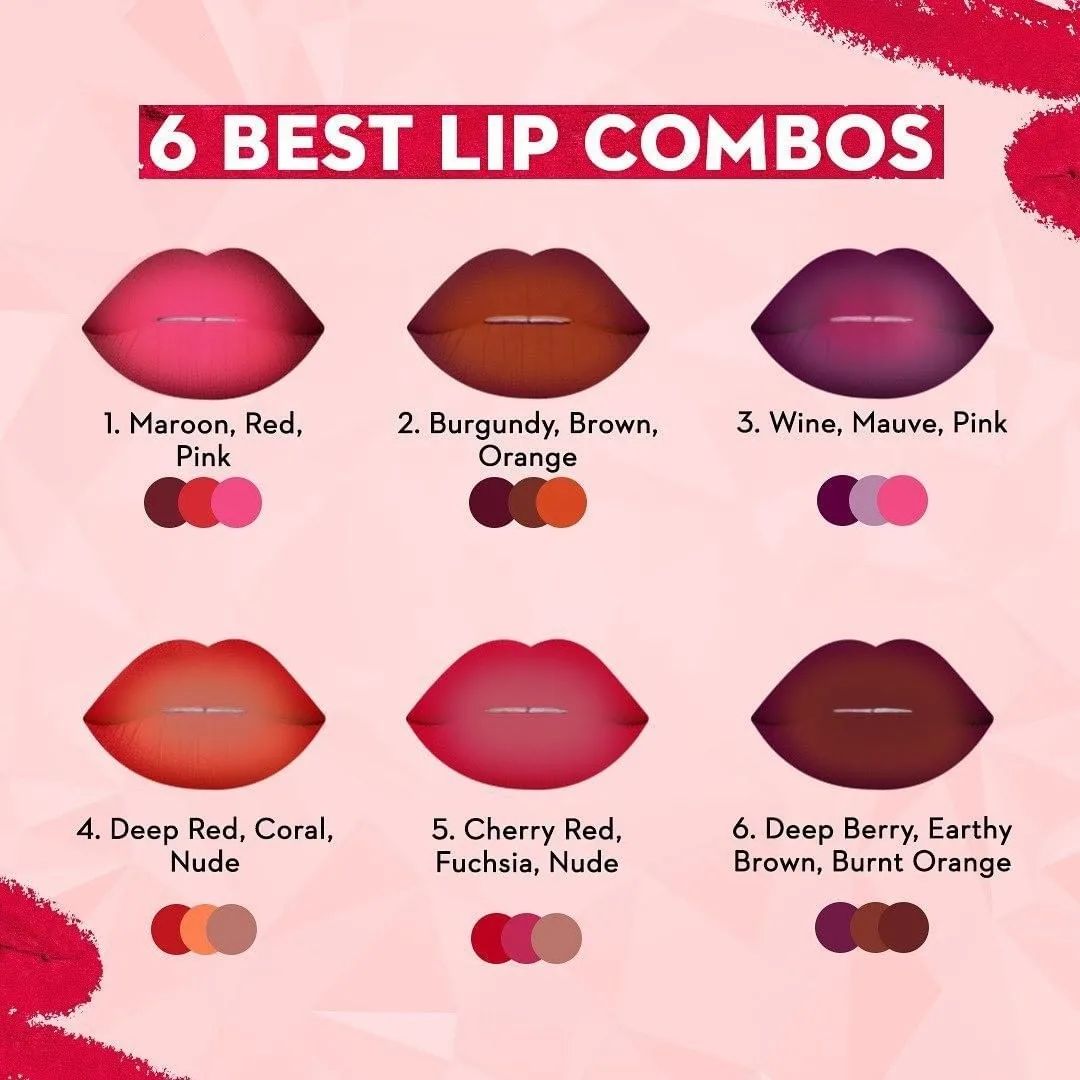 via @beautyclick254