If you don't want to straighten or curl your tresses anymore, you should try twist hairstyles for an extraordinary change in your appearance. Women do not just love this braided style for a new look but also because it is a low-maintenance haircut. It's an easy-peasy hairstyle that's perfect for any day. This unique hairstyle is apt for almost all hair textures, natural curls or straight poker hair.
Today, we have 44 unusual twist hairstyles to inspire your new favorite look. However, before jumping to the different versions of twist hairstyles, here is a short introduction to what twist hairstyle is.
What is Hair Twist?
Hair twist is a new-favorite hairstyle of most women out there. Twisting strands of hair create it. No matter your hair texture, you can achieve different twist styles to look gorgeous every day.
Hair twists are easier and quicker to finish than braids. As it is a no-heat hairstyle, it keeps the moisture locked in your tresses and maintains their natural beauty.
Enhance the Beauty of Your Natural Hair with Flat Twist Hairstyles
Flat twist styles suit best to thick natural hair. To create your favorite flat twists, you have to twist two hair sections against your scalp. New hair is added every few twists to make the hairstyle look flat and blended.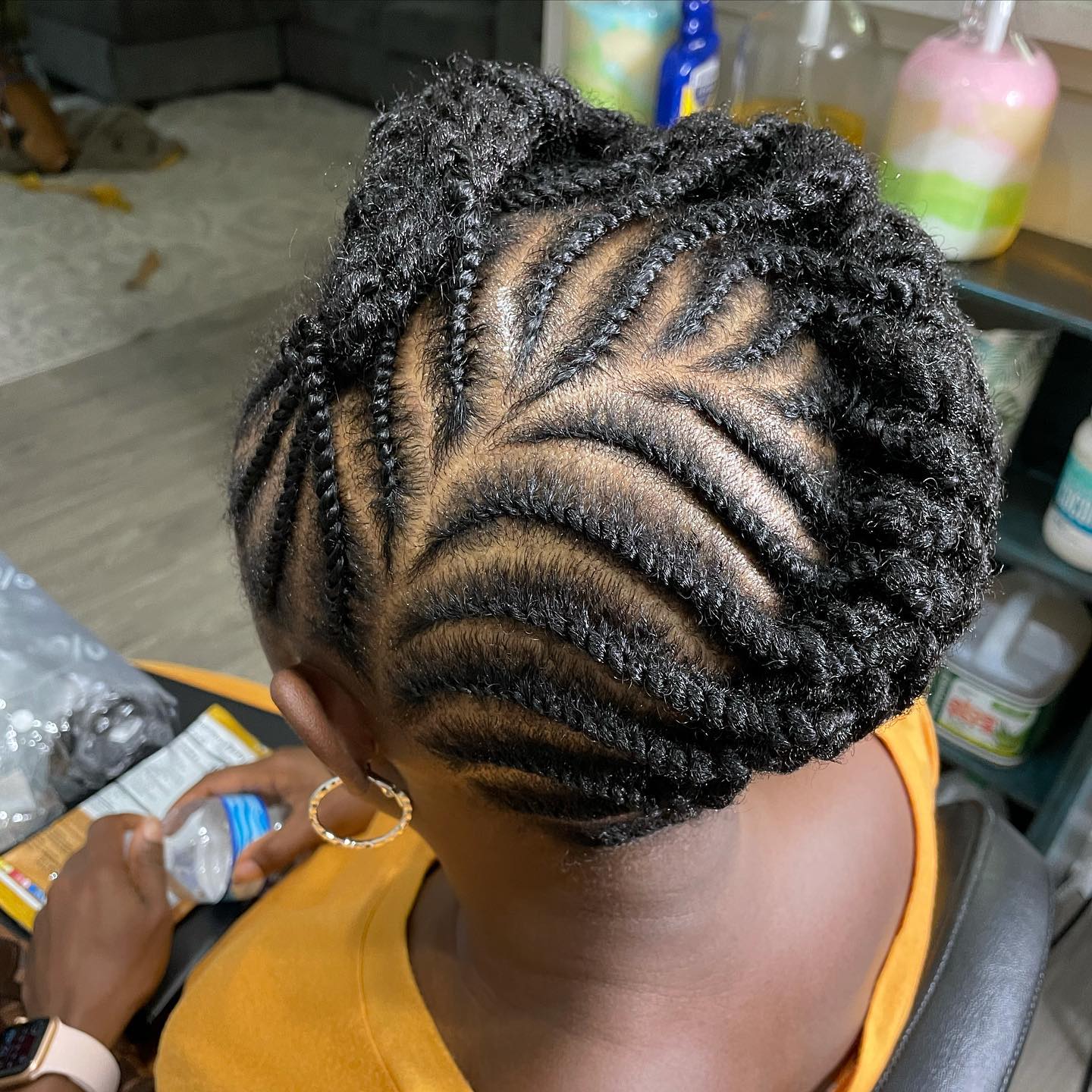 via @justdani215_
This twist hairstyle looks even prettier when you add high shine to it. So, you must apply a shiny hairspray to upgrade the beauty of your flat twists and make them noticeable.
Heading to Office or Party? Try Natural Twist Hairstyle
Those blessed with natural black hair cannot miss the natural twist hairstyle. Whether you are going to the office or any party, twisted natural hair will always look stunning and complement any outfit gorgeously. It is one of the best hairstyles for natural hair as you get ready in just a few minutes!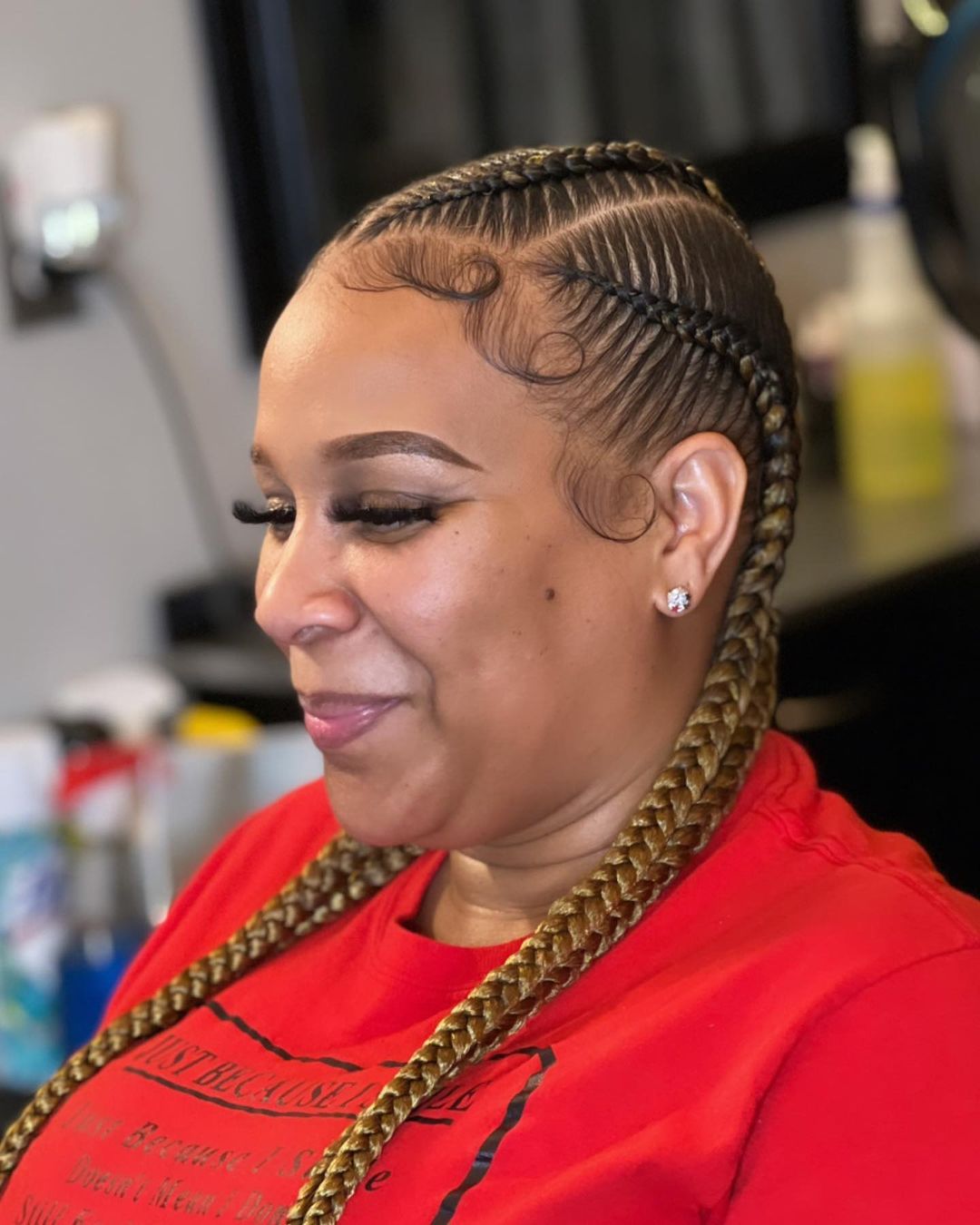 via @enhanced_by_dee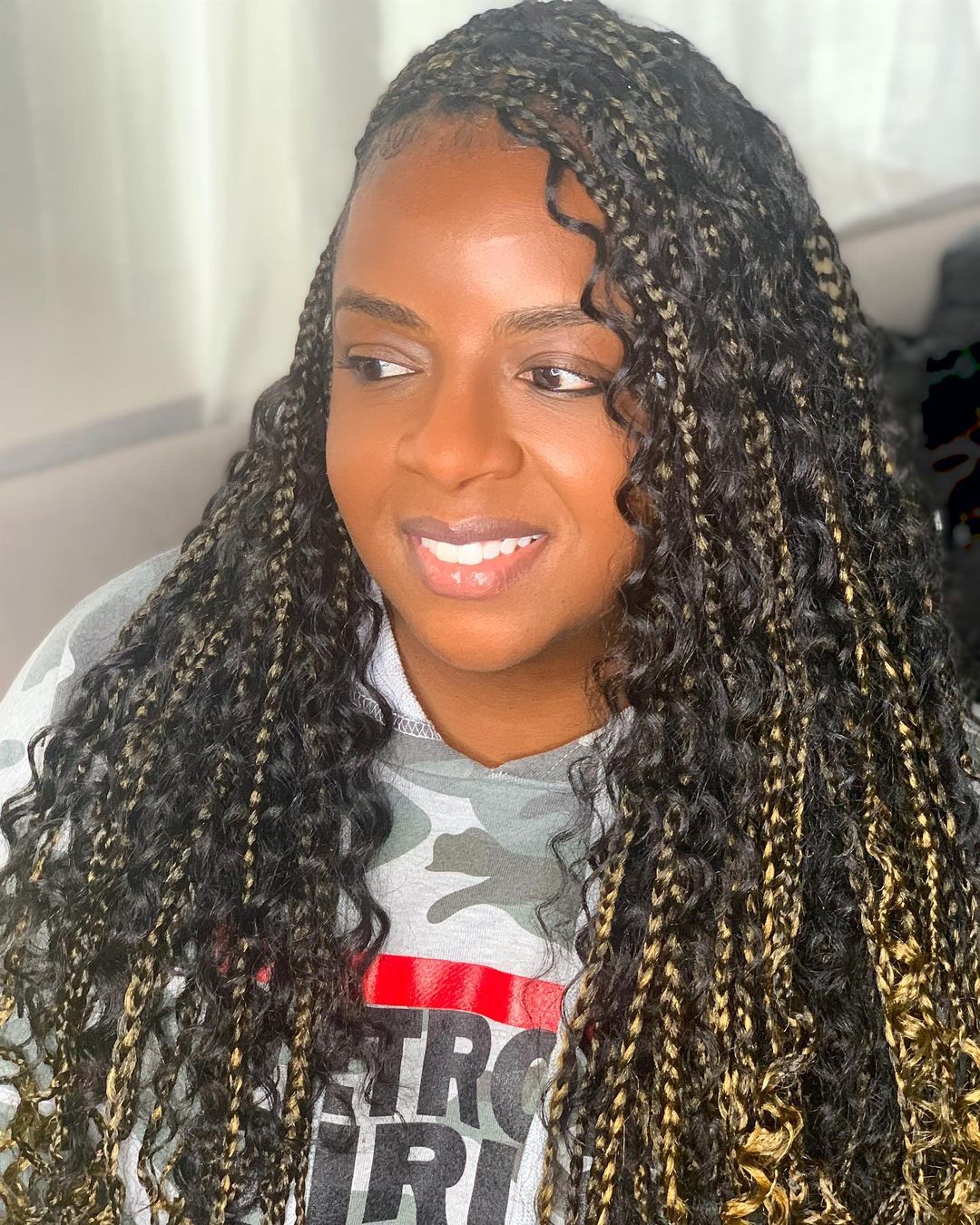 Short Twist Hairstyles to Add Oomph to Short Hair
If you love short hairstyles, create thick twists next time – you'll love them! A twisted style for short hair can instantly edge up your entire look. For a show-stopper look, bring all the twists on one side.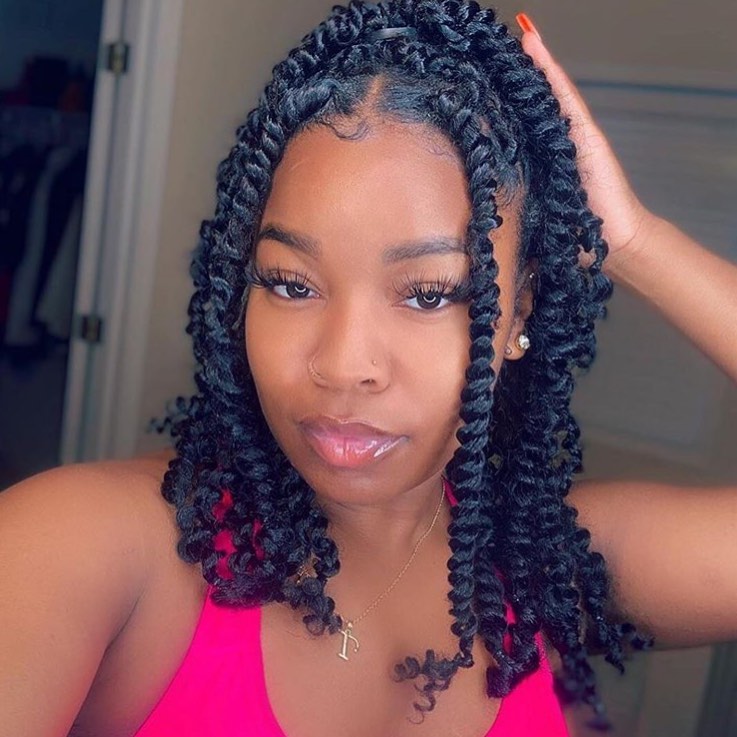 via @houseofbraidsja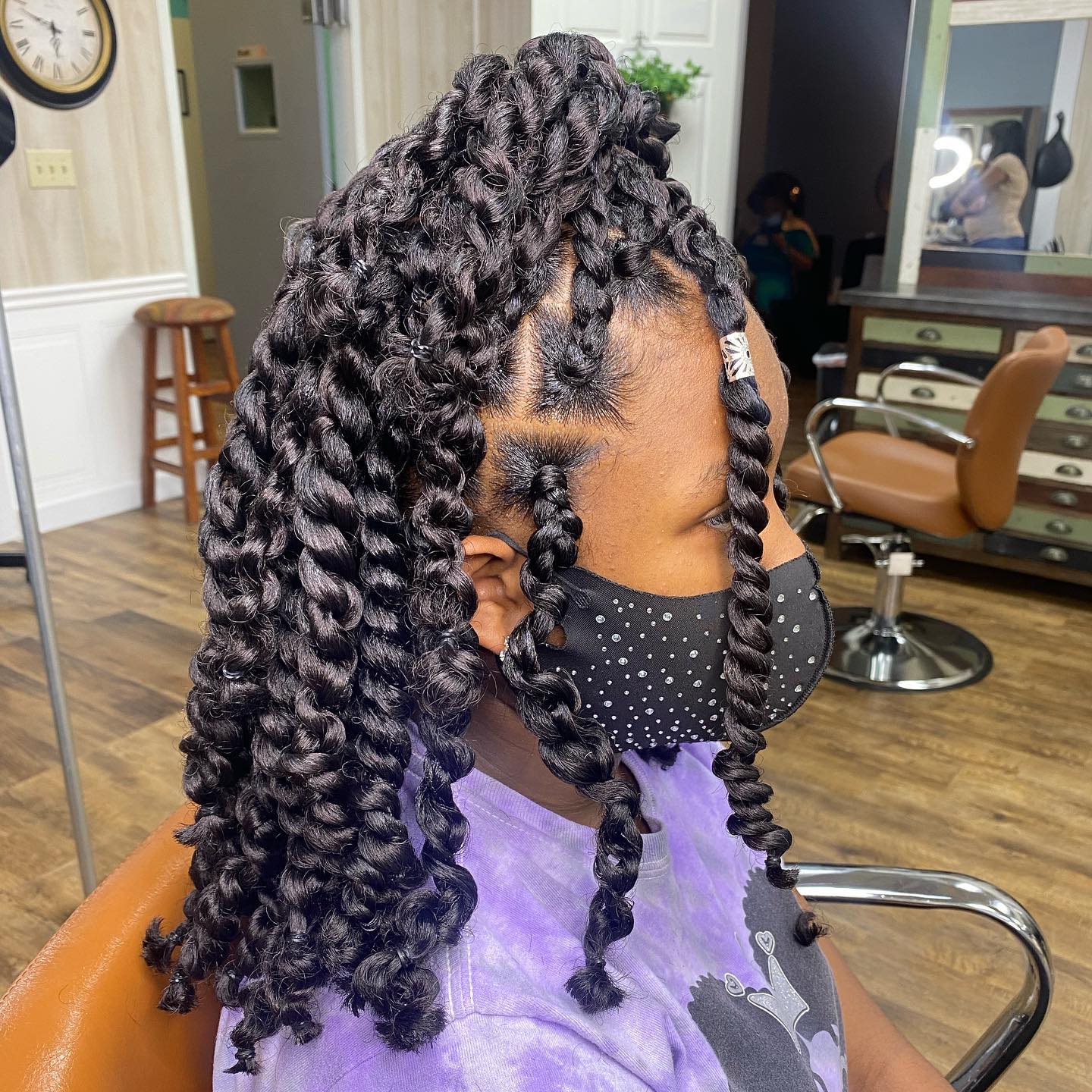 via @hairbytorrey
Be Confident & Comfortable with Medium Rope Twists
Medium Rope twists are one of the favorite twist hairstyles of fashionistas and hair stylists worldwide. Shoulder-length twists with hair extensions won't stress your head, nor do they look heavy. These are cute hair twists for any facial features.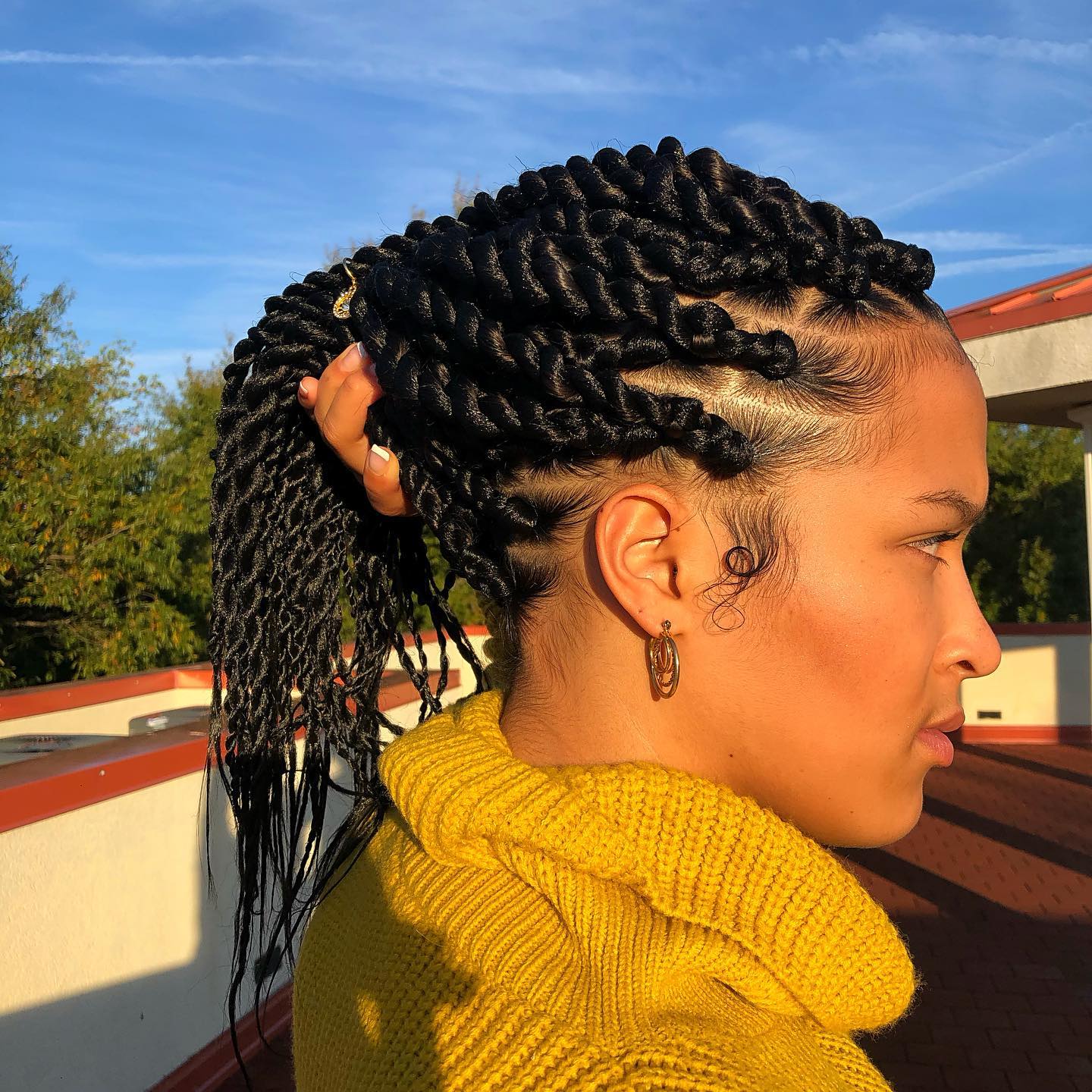 via @euphoricstylez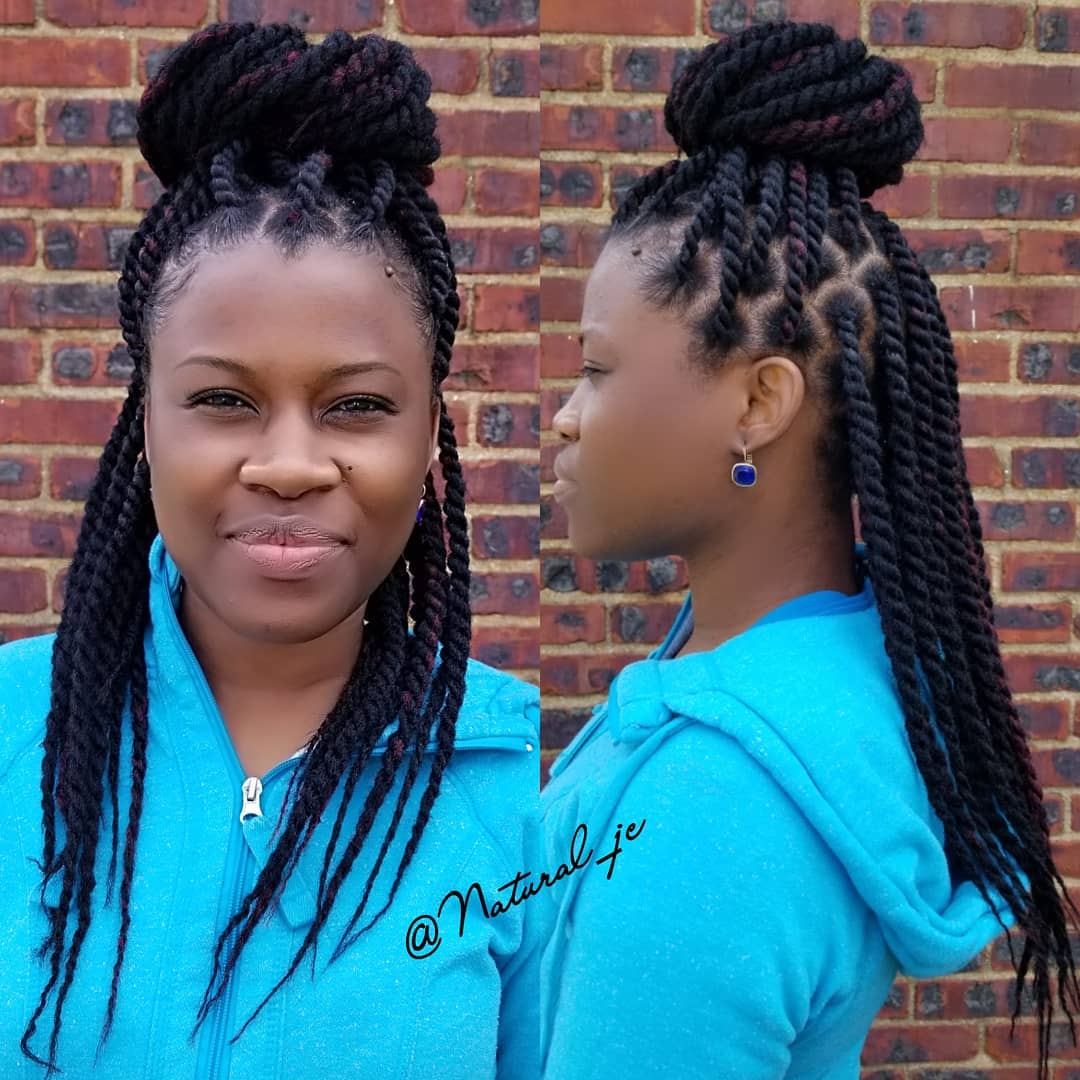 via @natural_jc
Short on Time? Create Long and Thick Twists
Do you love long hairstyles but want a style that does not take too much time? You'll want to try long & thick natural twists. A twisted hairstyle on long and thick hair can be completed quickly, so it's the best option when you're in a hurry.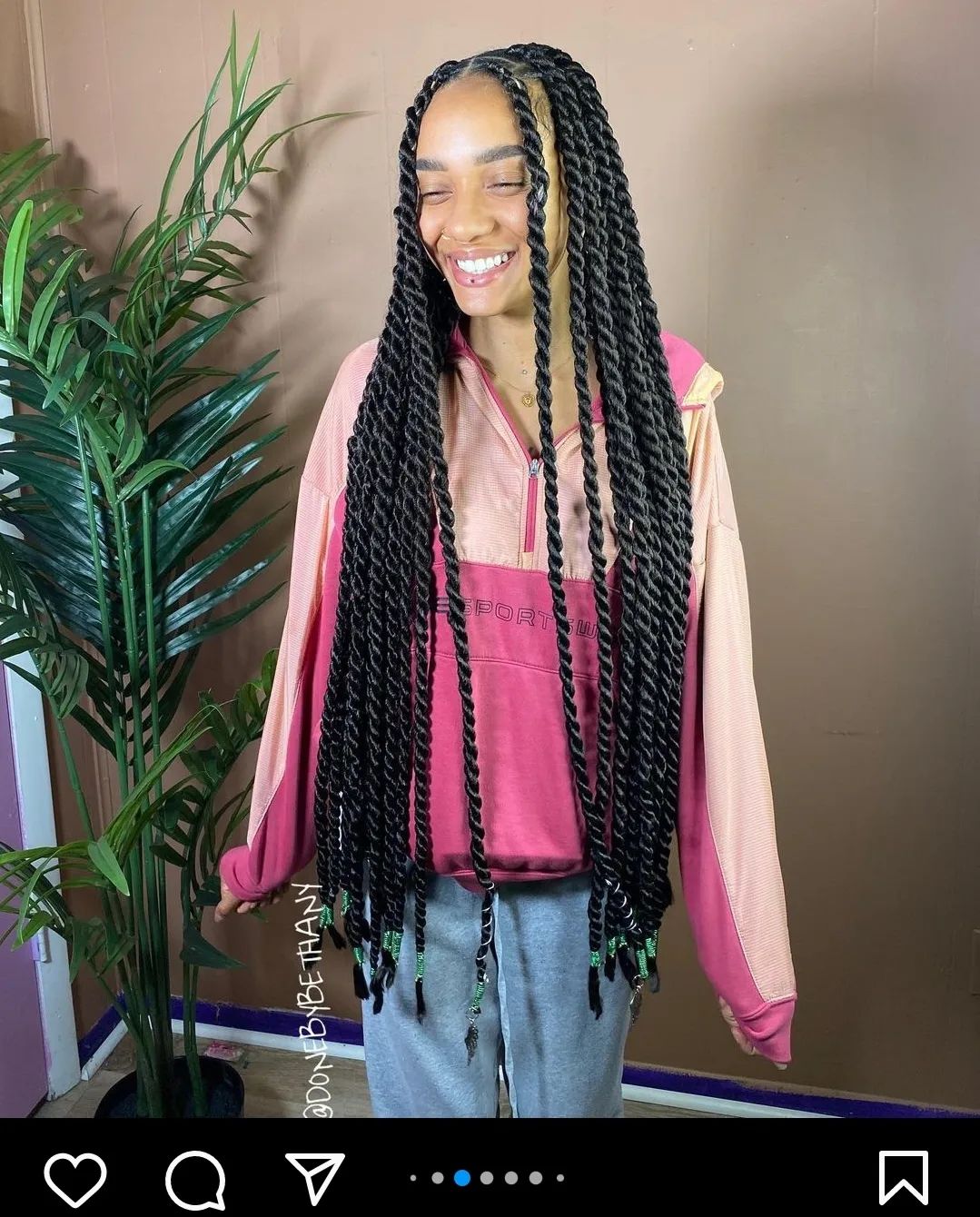 via @donebybethany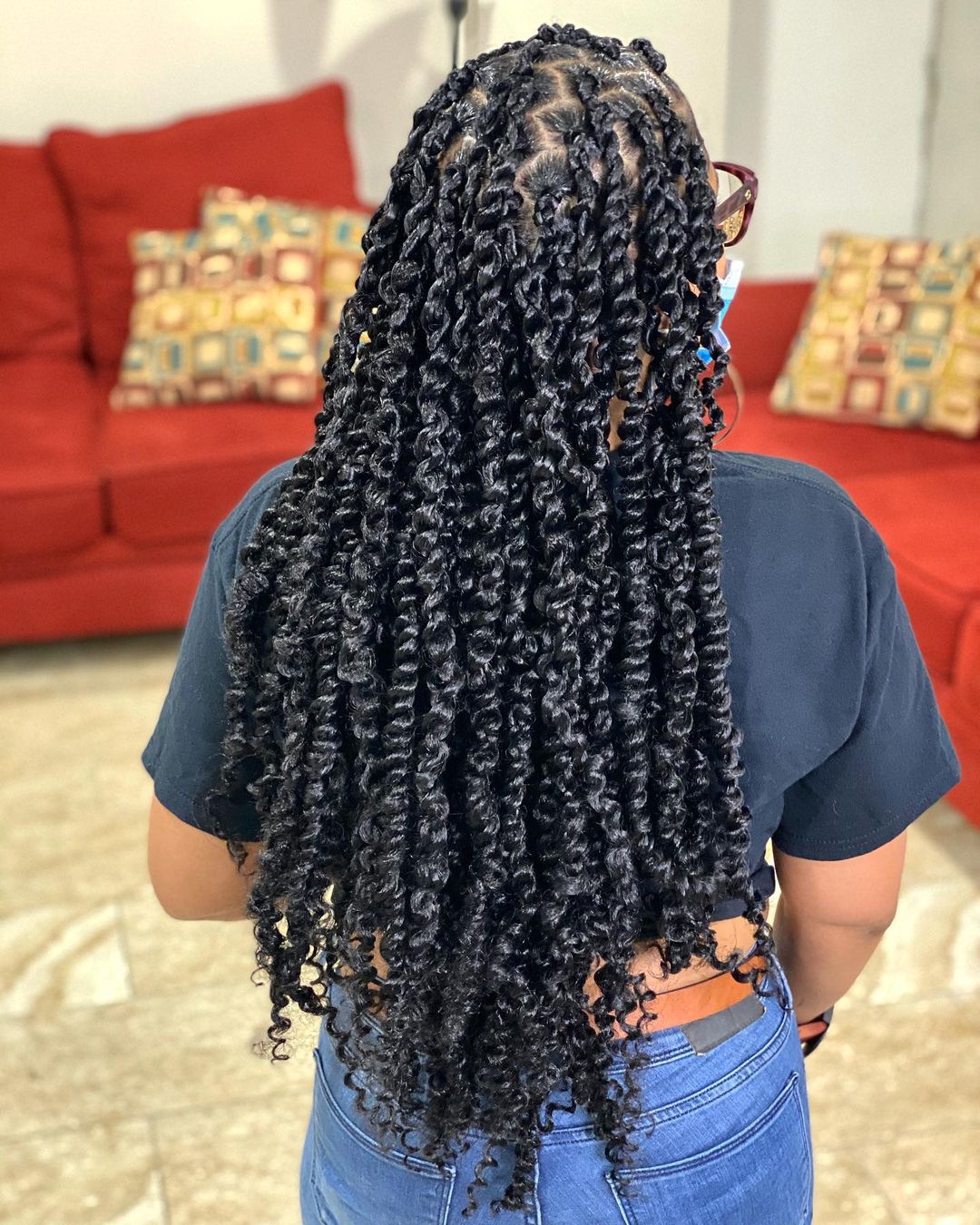 via @cryscrowned_em
Senegalese Twist Hairstyles- A Go-To Hairstyle for All Women & Girls!
Senegalese Twist hairstyle is one of the most popular hairstyles for black women. These chunky twists are a great alternative to the braided hairstyle. Not just on adults, this twist hairstyle looks gorgeous on girls too. However, if you feel that your girl will look more than her age, try it with 10 to 14 inches long hair extensions.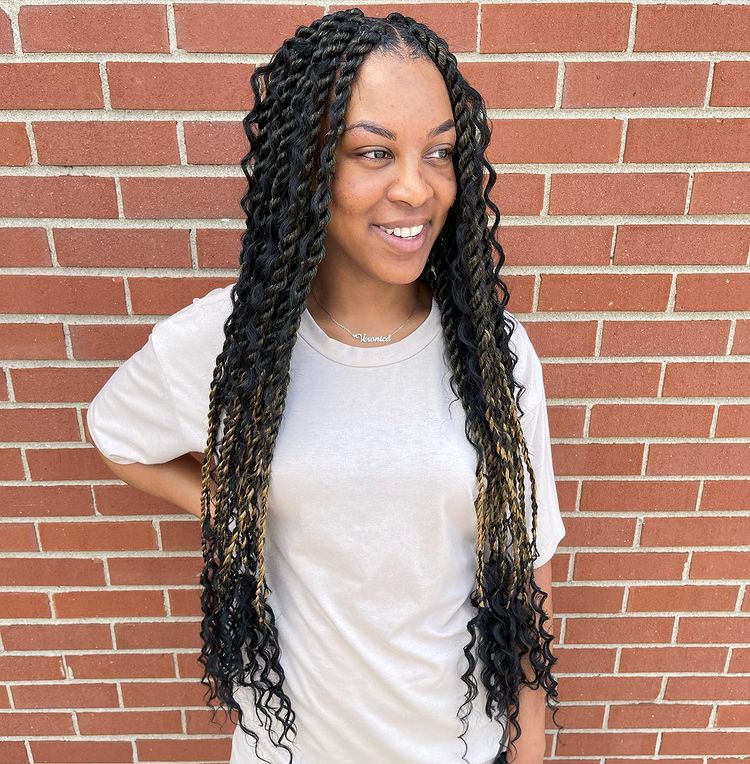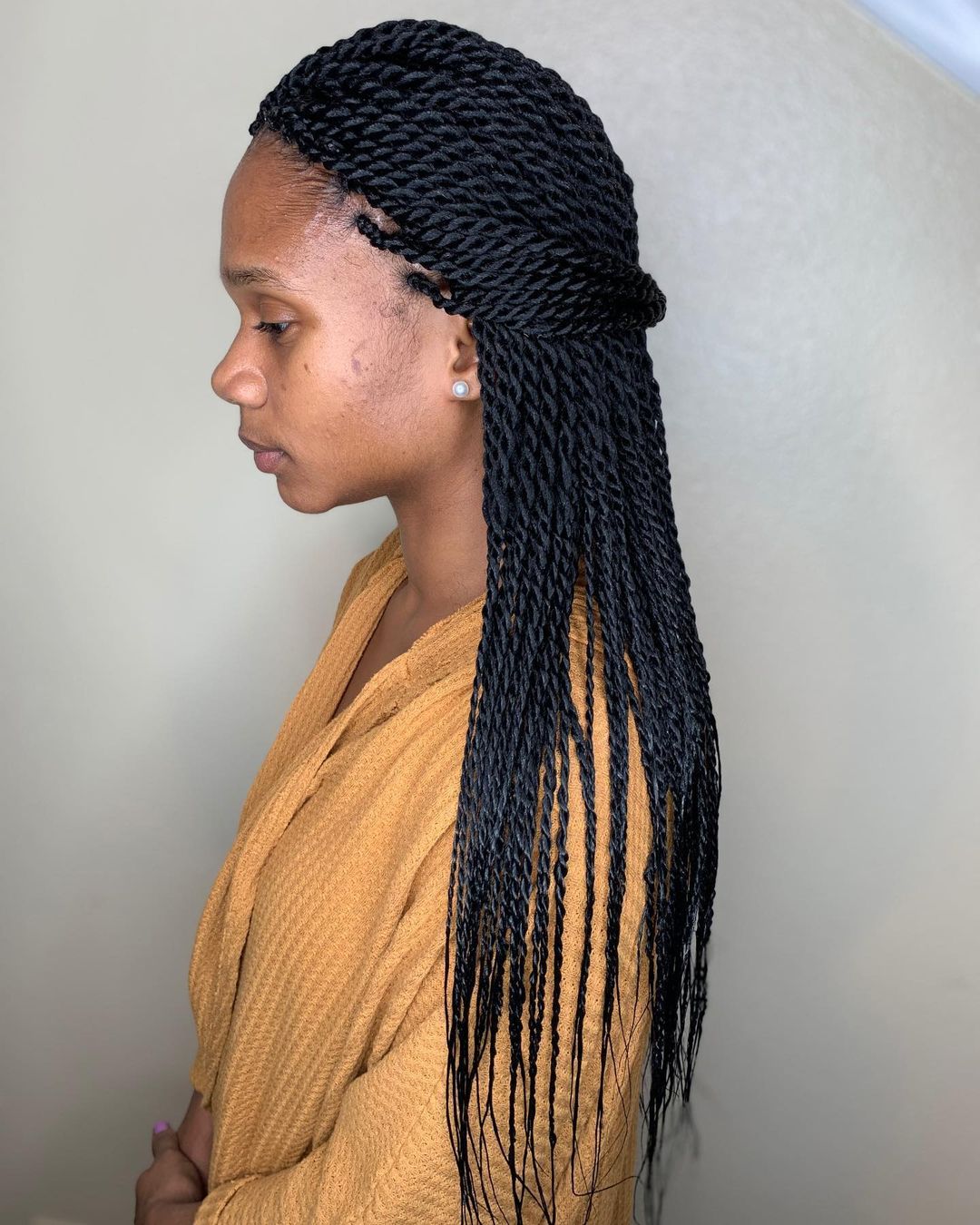 Senegalese Twist Ponytail to Achieve Attractiveness
To achieve this attractive ponytail hairstyle, bring your hair to the front and divide the hair from your neck base into two sections. Wrap them around the braids to hold the ponytail. Secure the pieces with a clip or elastic.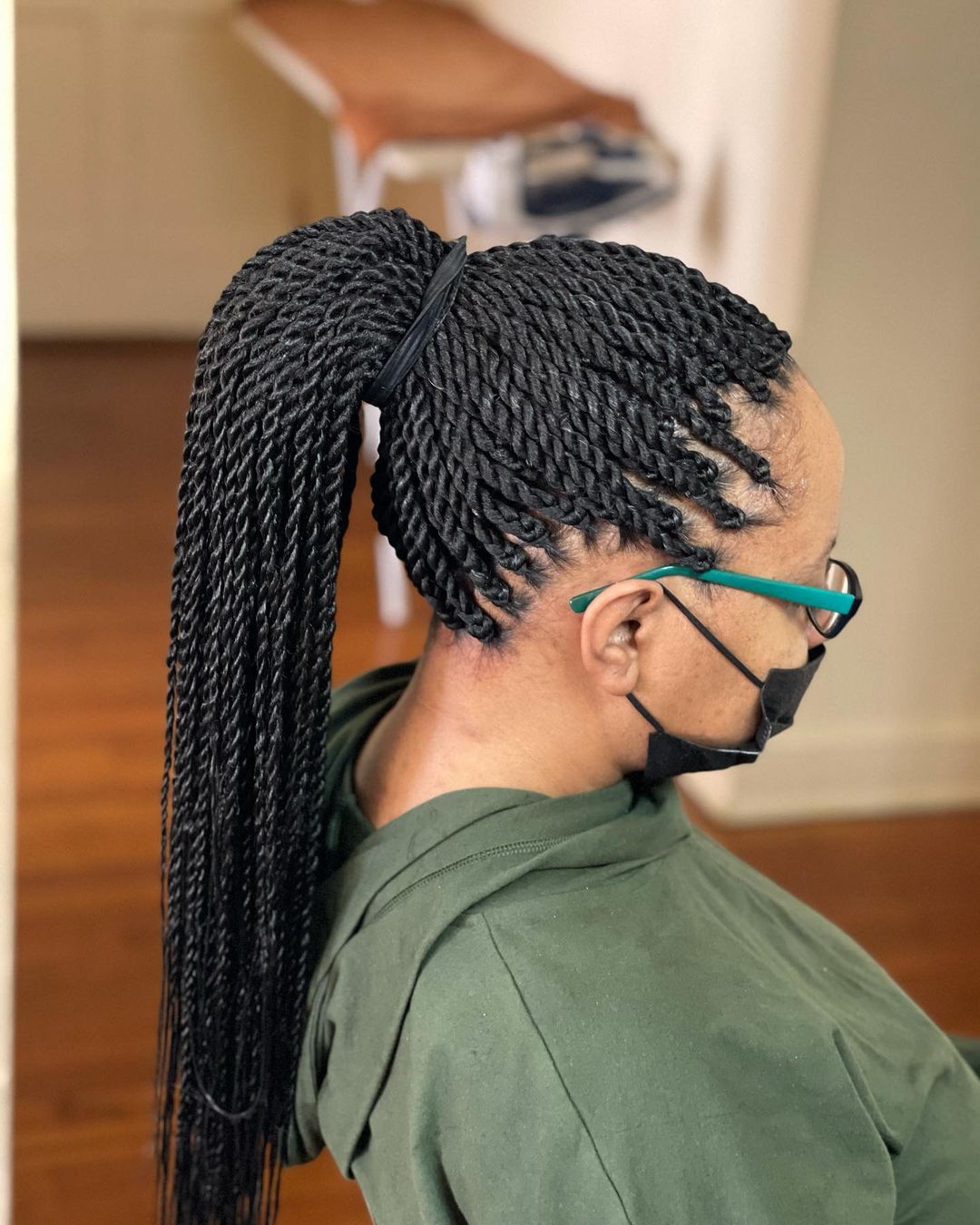 To add a charming look to your twisted hair, create braids or cornrows to the side & top. Also, if you need to give some break to your tresses from heat and styling, you can go for blonde Senegalese twists. Alternatively, you can try brown Senegalese twists.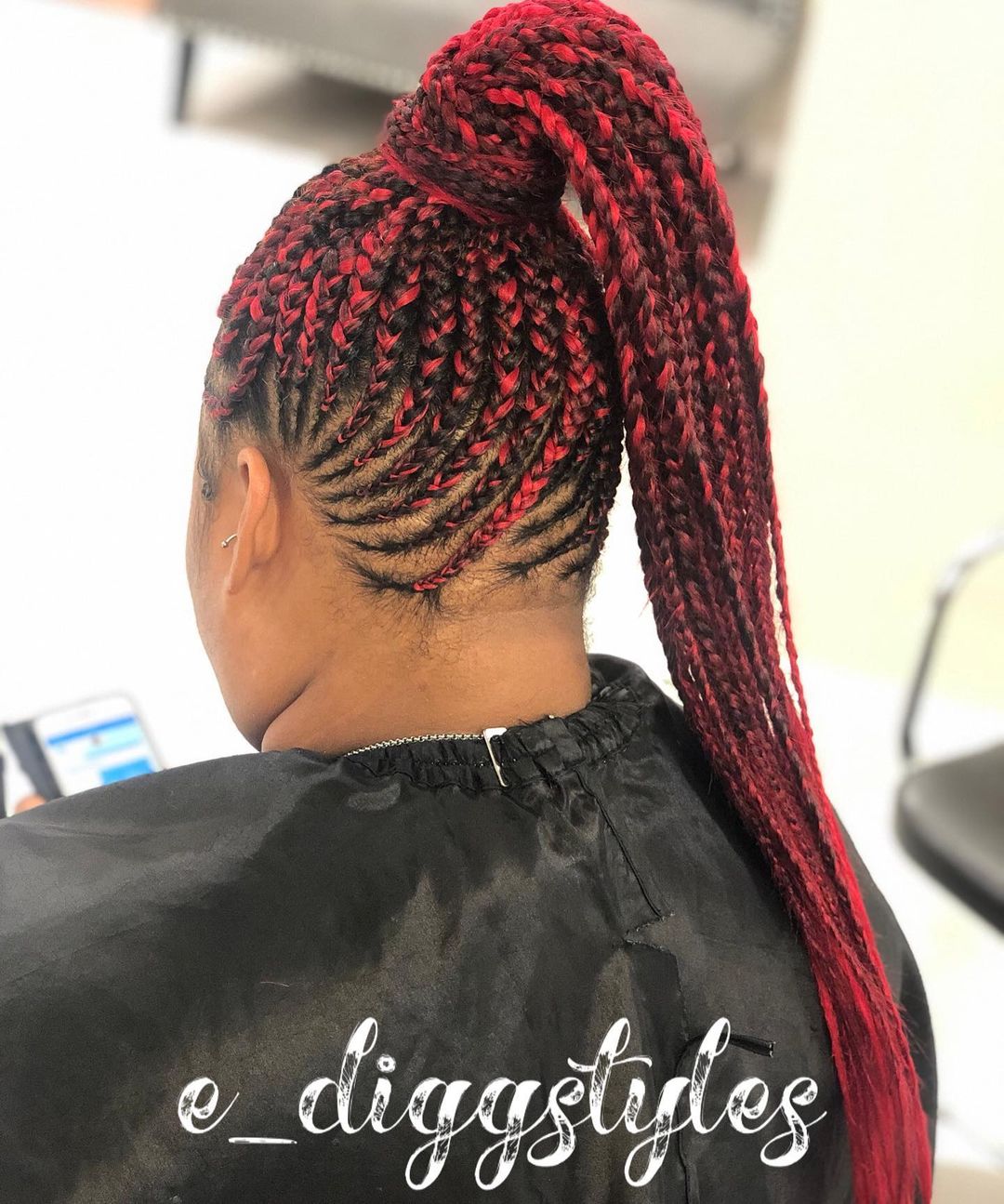 via @e_diggstyles
Side-Parted Kinky Twists to Look Regal
Show off your sophisticated side with side-parted thick twists. To enhance your short-twisted braids, you can use decorative cuffs to the hairstyle. People with any hair color or texture can beautifully flaunt these kinky twists.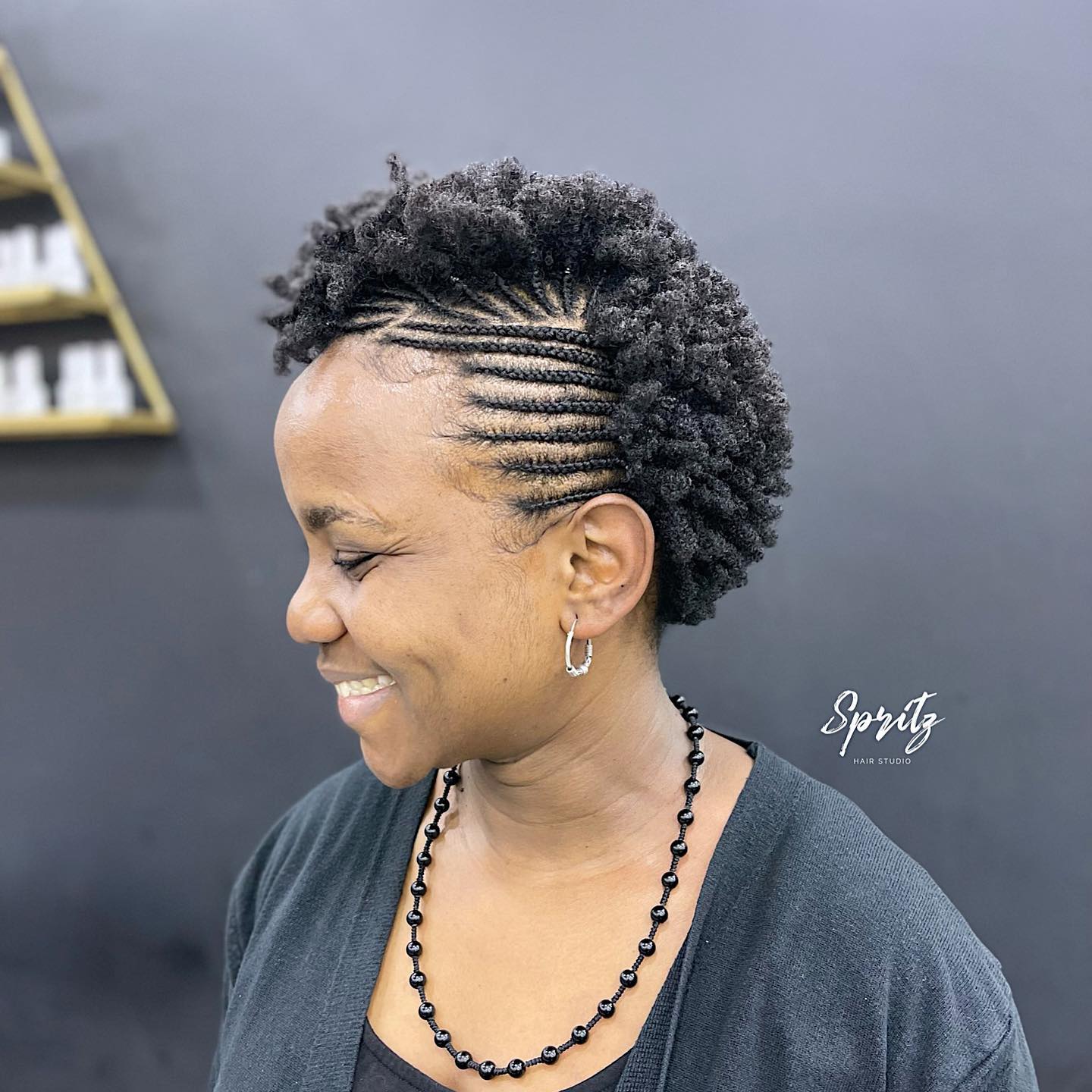 Loose Twisted Hairstyle – A Pretty & Protective Style
You'd love long loose twists if you want a charming yet protective style to flaunt your long hair. These kinds of twists look even prettier on kinky textured synthetic hair extensions.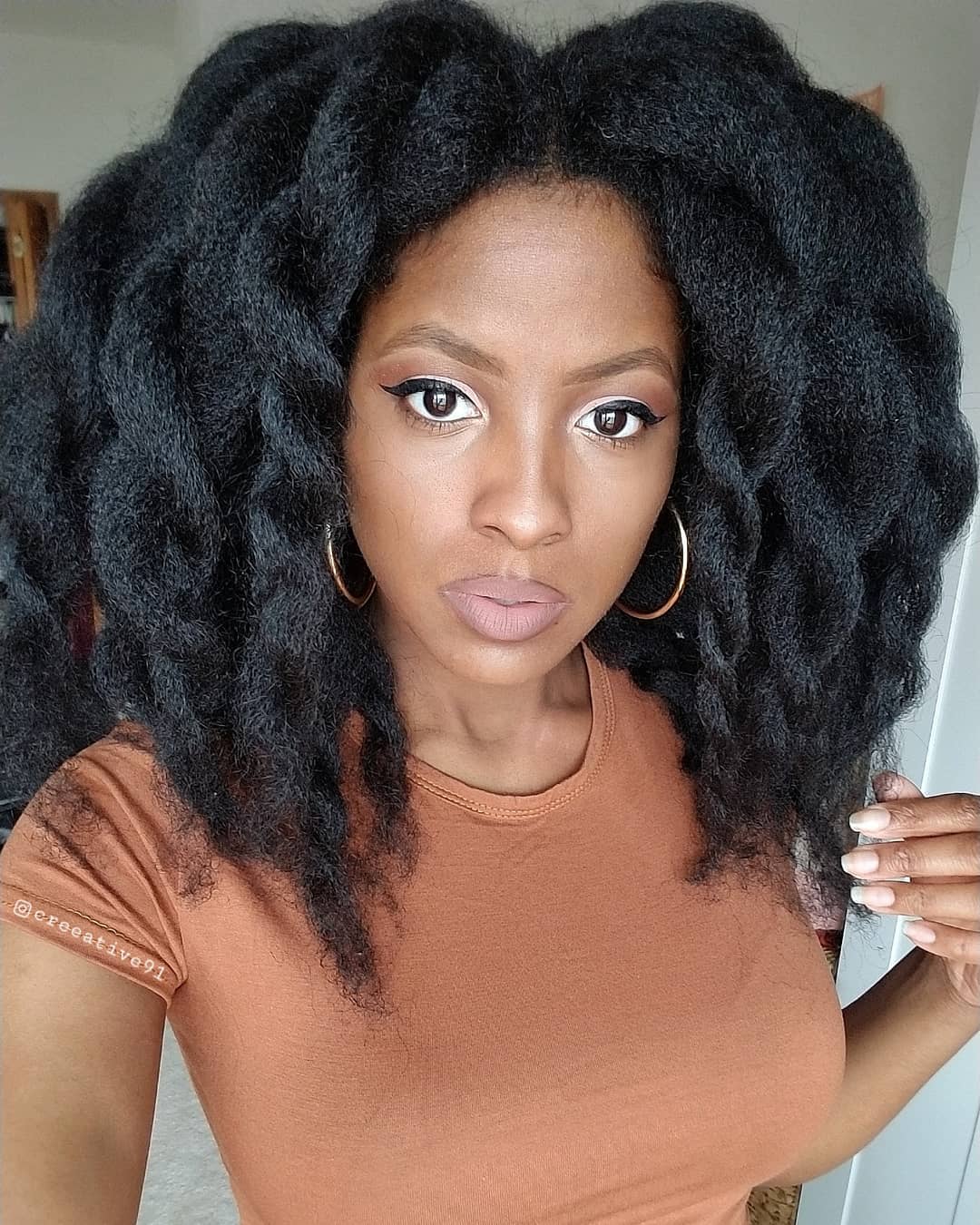 via @creeative91
Rocking cute coils at the ends of the twists can easily add a personal touch to your hairstyle. For this, you'll need roller rods and a bowl of hot water. Firstly, put the twists on the roller rods and then dip the twists' ends into a hot water bowl. The outcome will be curly two-strand twists. And, they won't become frizzy or flat throughout the day!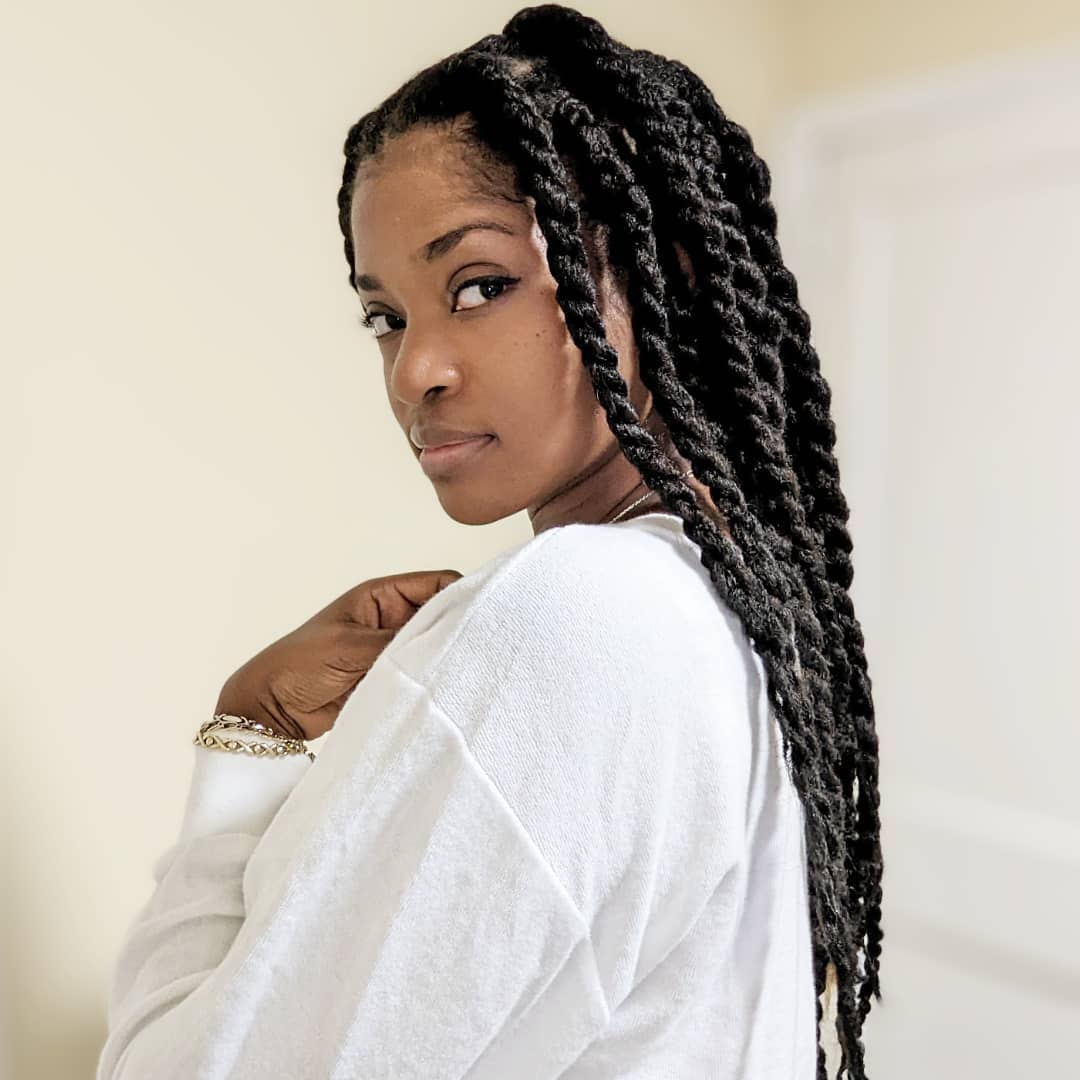 via @naturallycha
Edge Up Your Sleek Style with Twisted Cornrows on Natural Hair
Give a custom touch to your twisted hairstyles with swirling cornrows. Create twisted cornrows if you love braiding hair but want a different style to upgrade your usual look. You can choose an exciting hairstyle for a fun outing with your friends!
via @salonemporia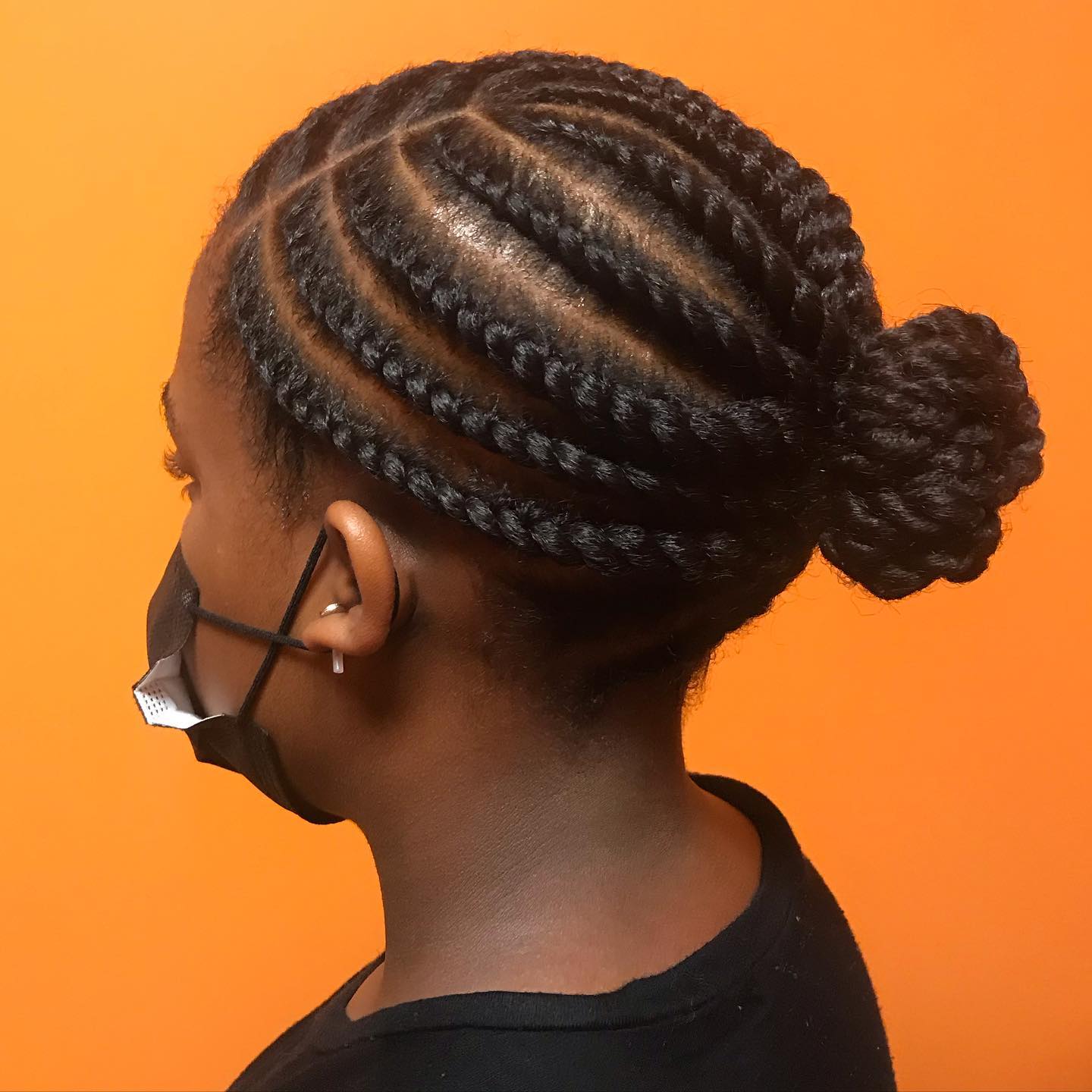 Bob Cut Twists Make You Look Sophisticated!
Are you looking to add a unique touch to your short or medium bob cut? Create strand twists to achieve a sophisticated hairstyle. These are easy on the scalp – neither too tight nor too loose. The shoulder-length twists are evergreen that offers you an elegant, edgy, and classy look- all at the same time.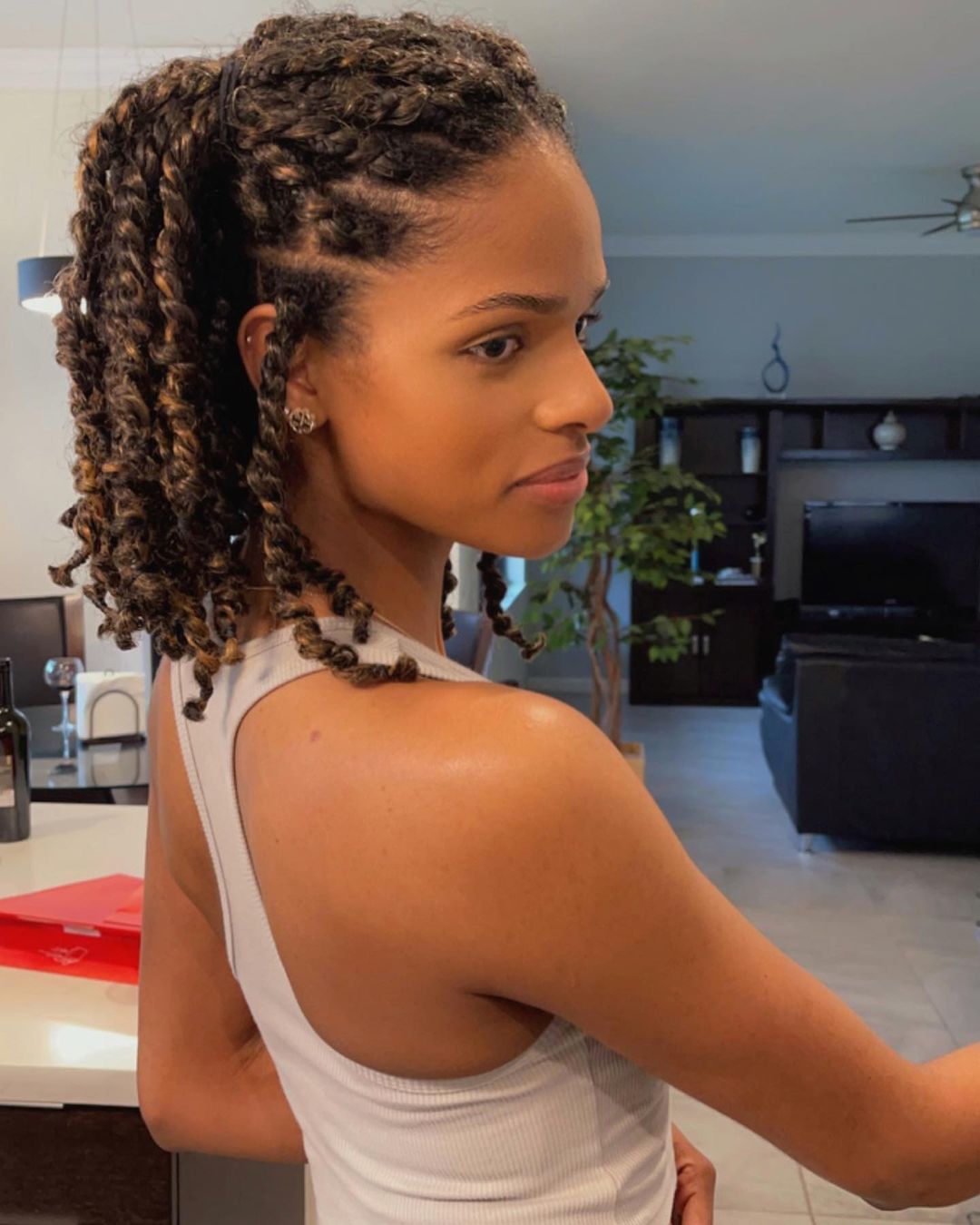 via @braidsbysam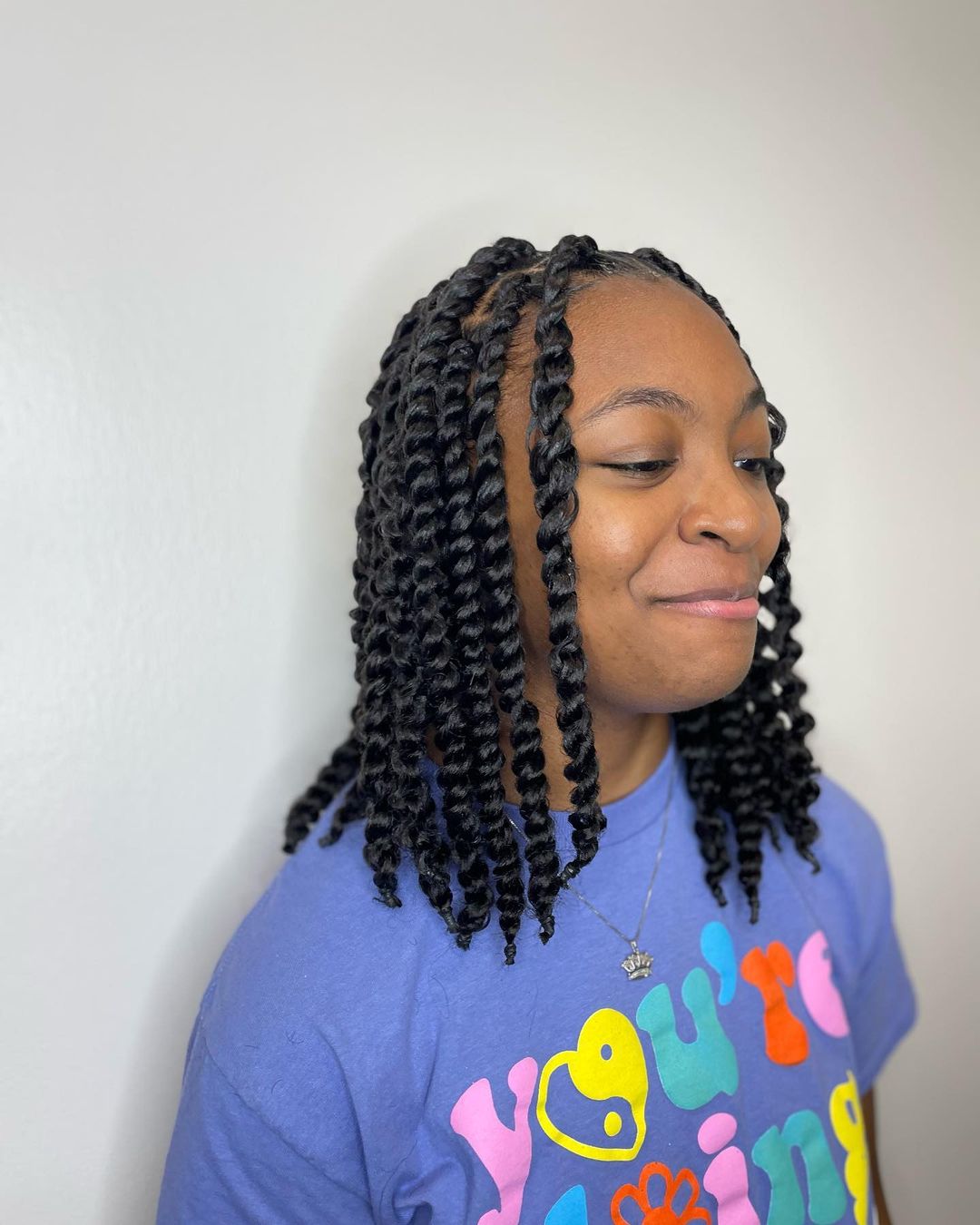 via @__hairbylauryn
High Twist Bun- A Fun Hairstyle for Weekend or Vacation
Rope twists always look good, whether they're made up or down. If you've created longer twists, play with them by wrapping them into a half updo hairstyle.
It looks more casual than flat twists with a bun. You can even use natural hair extensions to achieve a high twist bun. It's fantastic for a weekend or holiday!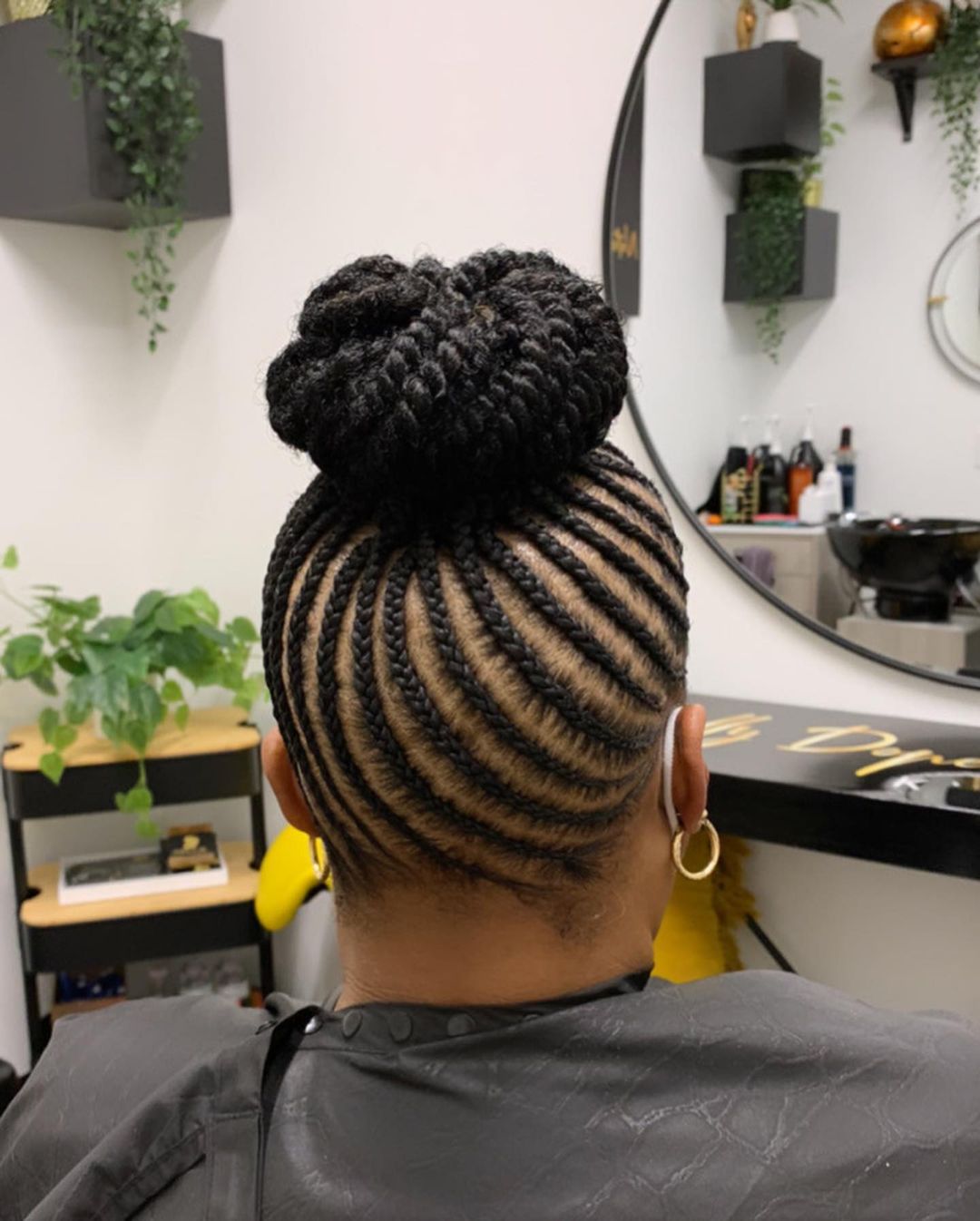 via @beautyiskeynyia
Two Strand Twist Hairstyles- For Both Subtle & Statement Style Lovers
A braided crown with two strand twists is very much in nowadays. Twists on short hair bejeweled with dainty cuffs & beads will improve your style quotient. For added femininity, create micro twists.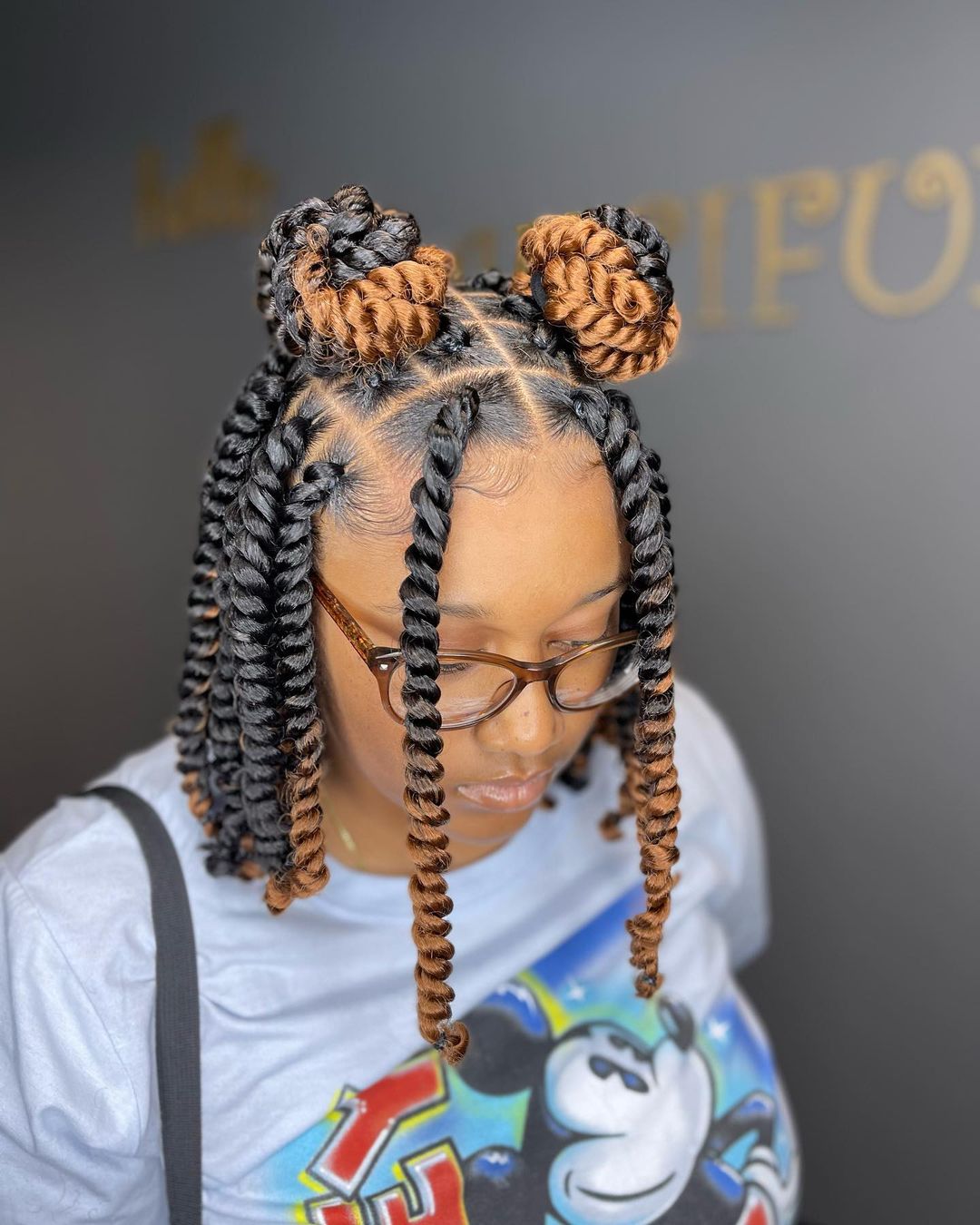 via @stacysbraids
Ombre Twist Hairstyle Adds Vibrance to Your Style
Loving your ombre long hairstyle and want to keep admiring them? Big Senegalese twists are something you should give a shot. The gradient effect adds extensive depth to your charming hairstyle for your braided hair. It's perfect for any event or a casual day.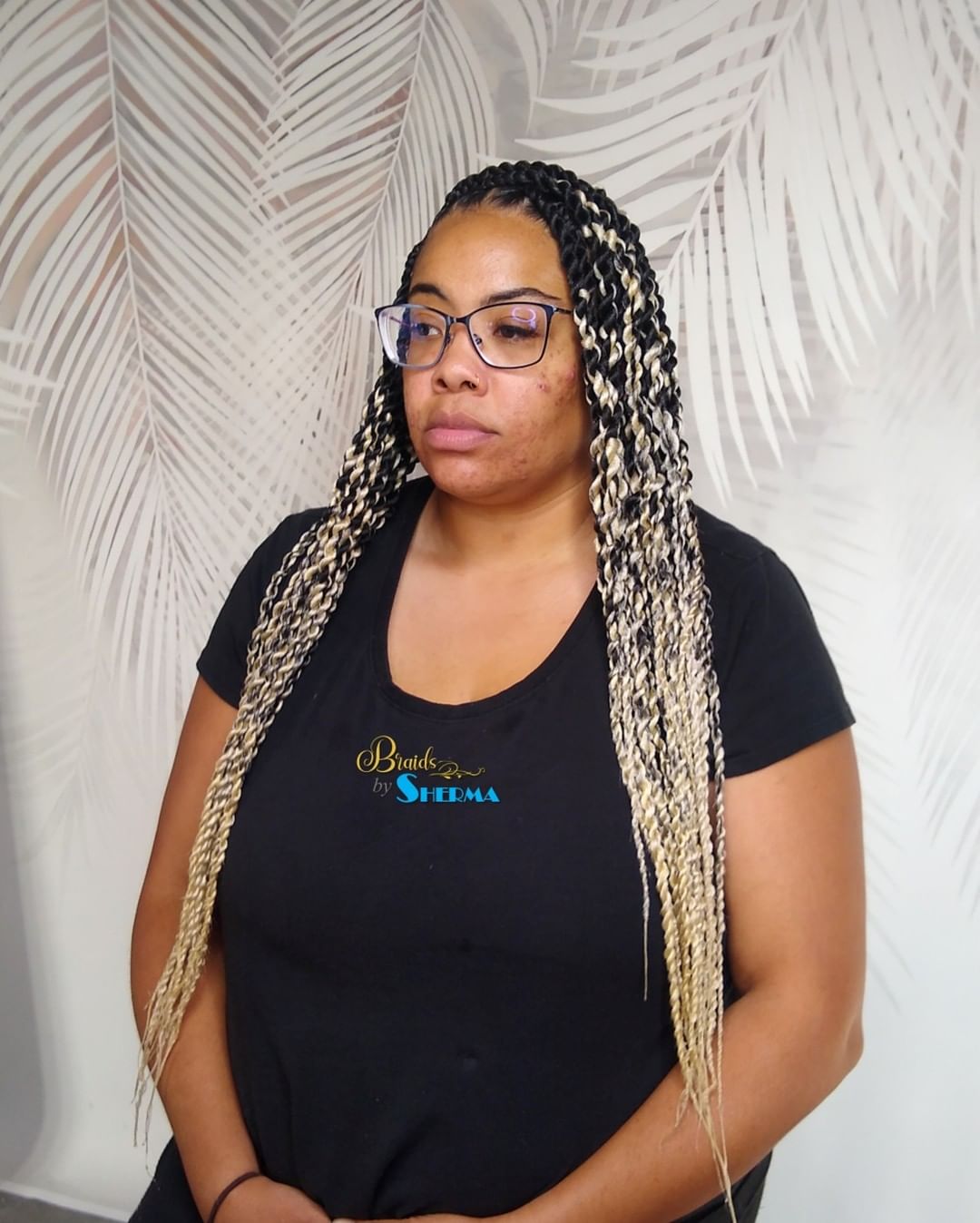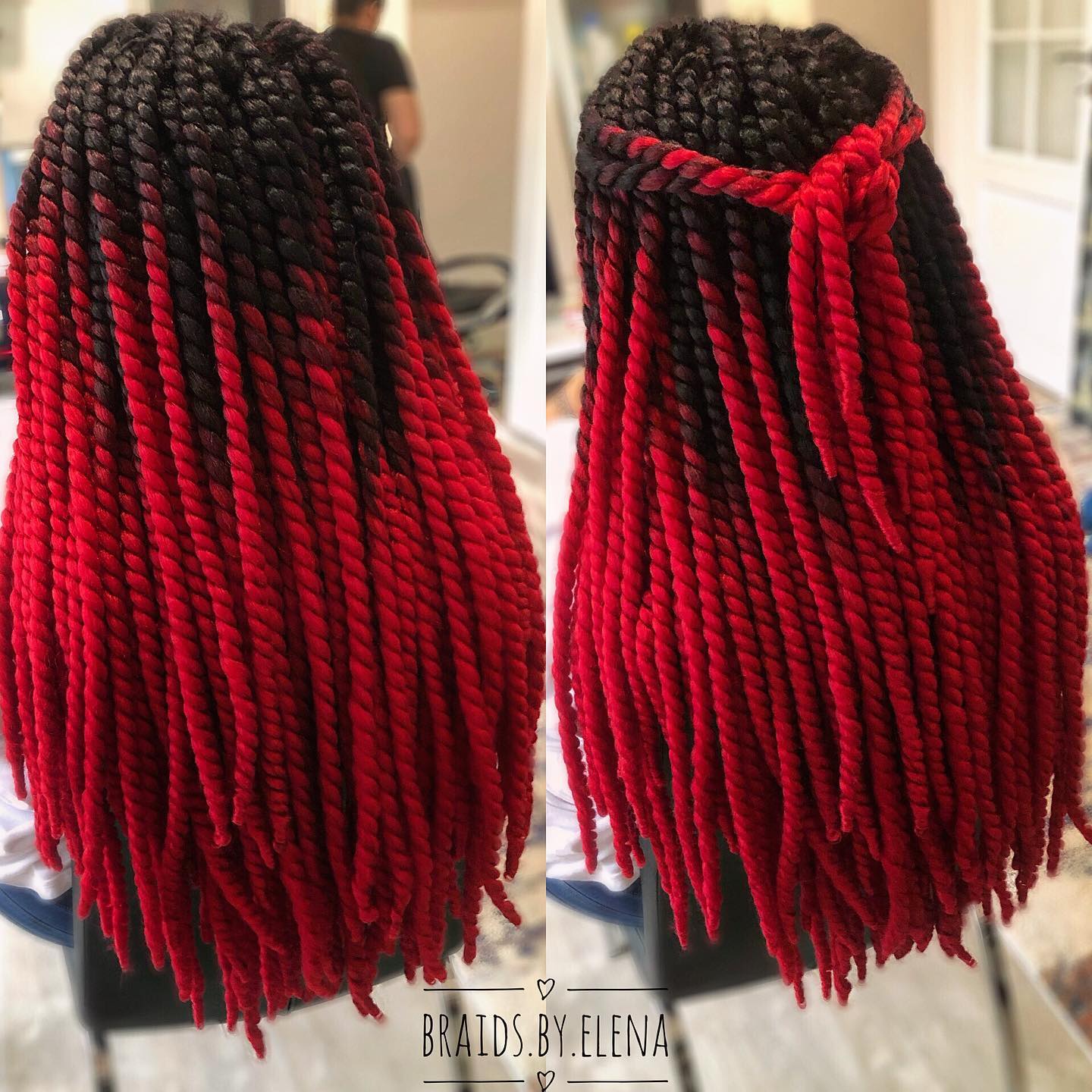 via @braids.by.elena
Marley Twists- A Lightweight & Lovely Hairstyle
If you're bored of carrying the 90s braided hairstyle, it's time to try something new, Marley twists. Marley hair is lightweight, so their twists make for a beautiful protective style. Marley twists are two-strand twists that are created with Marley braiding hair. Your mane will appear softly textured.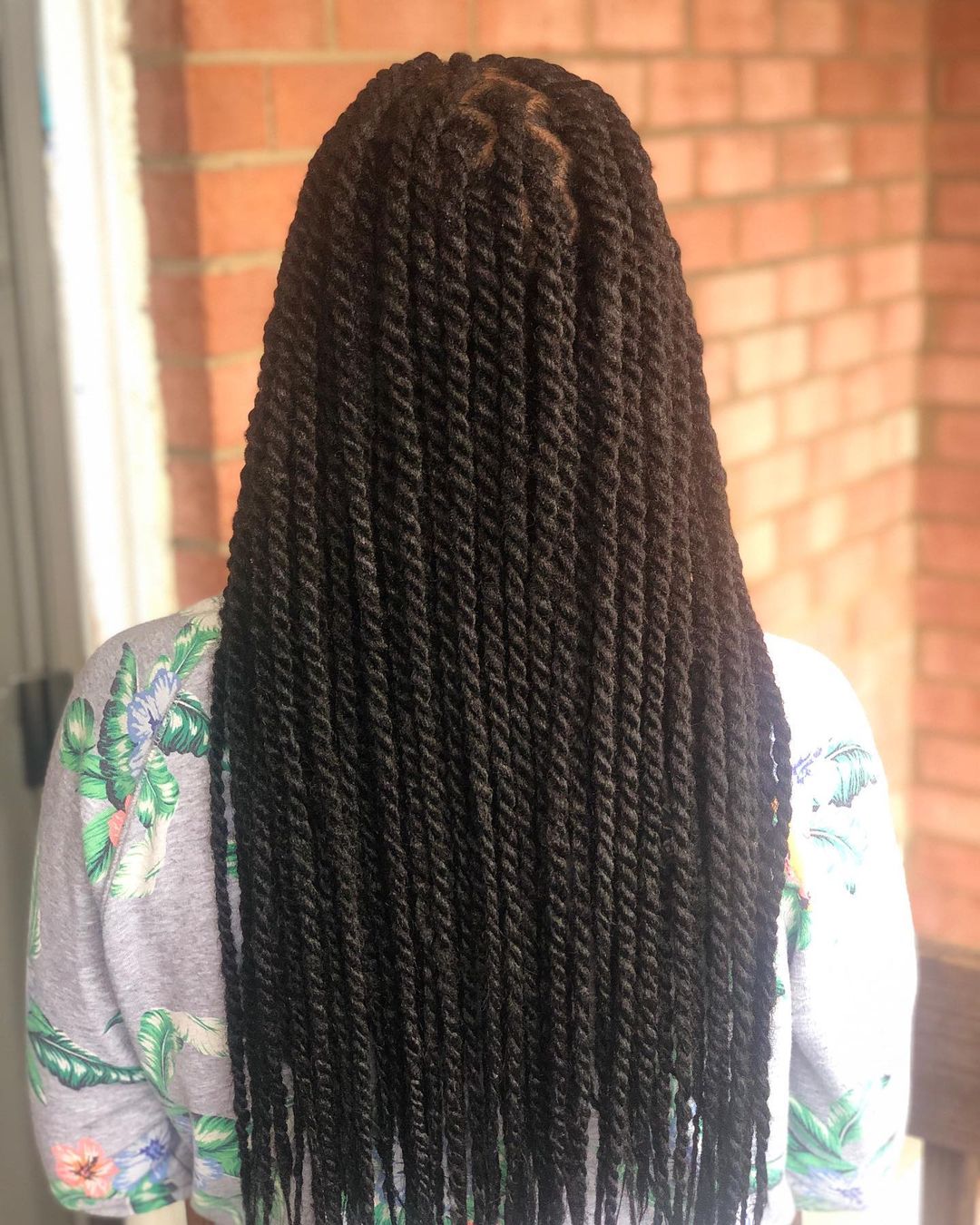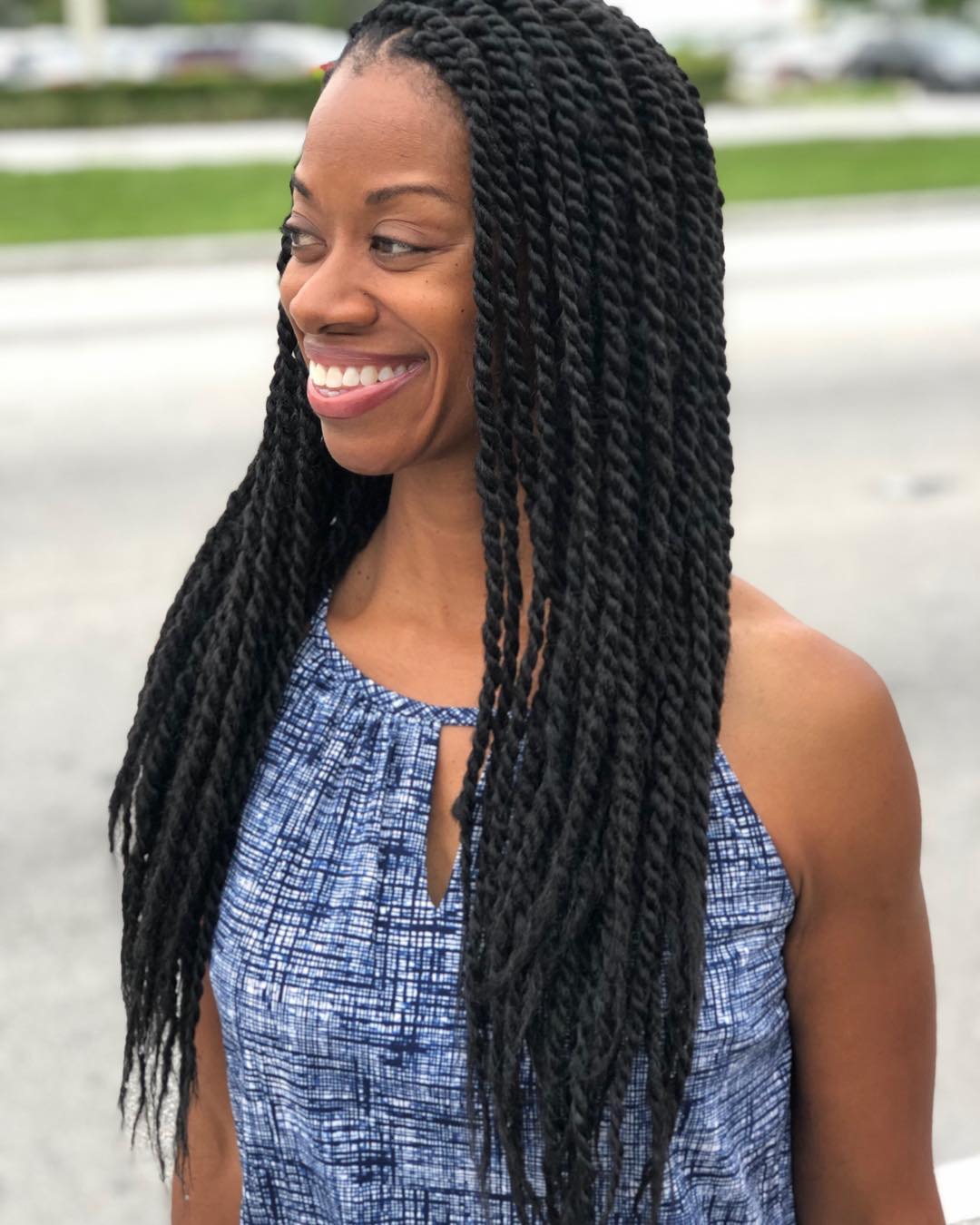 Maroon Twists Add a Ting of Hue to Your Life
Those who want rocking twists can get long, chunky braids in maroon hair color. It's a perfect way for a vibrant hair makeover and shows off your playful side. You can go for a lighter or darker version of the maroon color for the summer and winter seasons. It's an easy way to brighten up your appearance!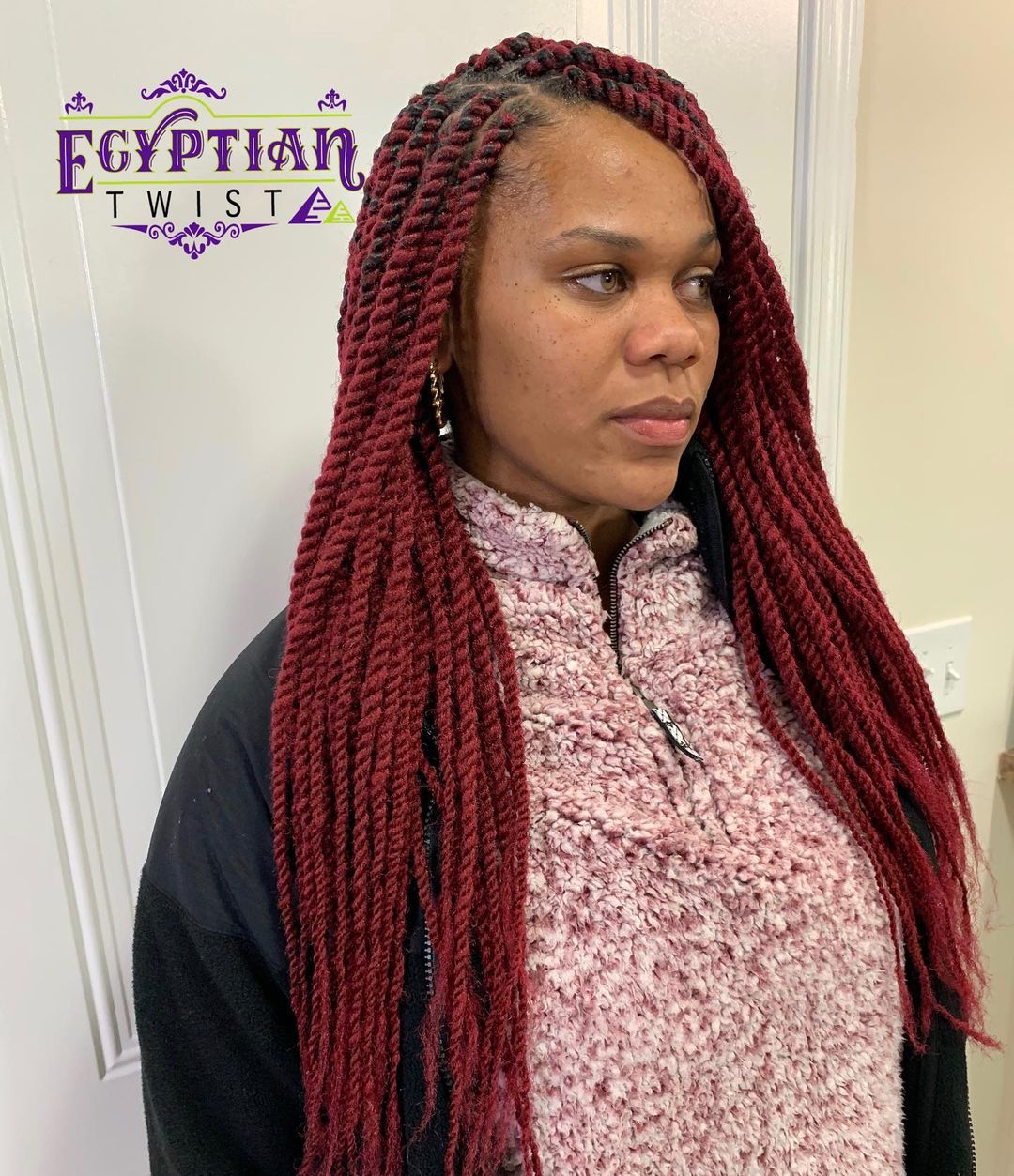 via @egyptiantwist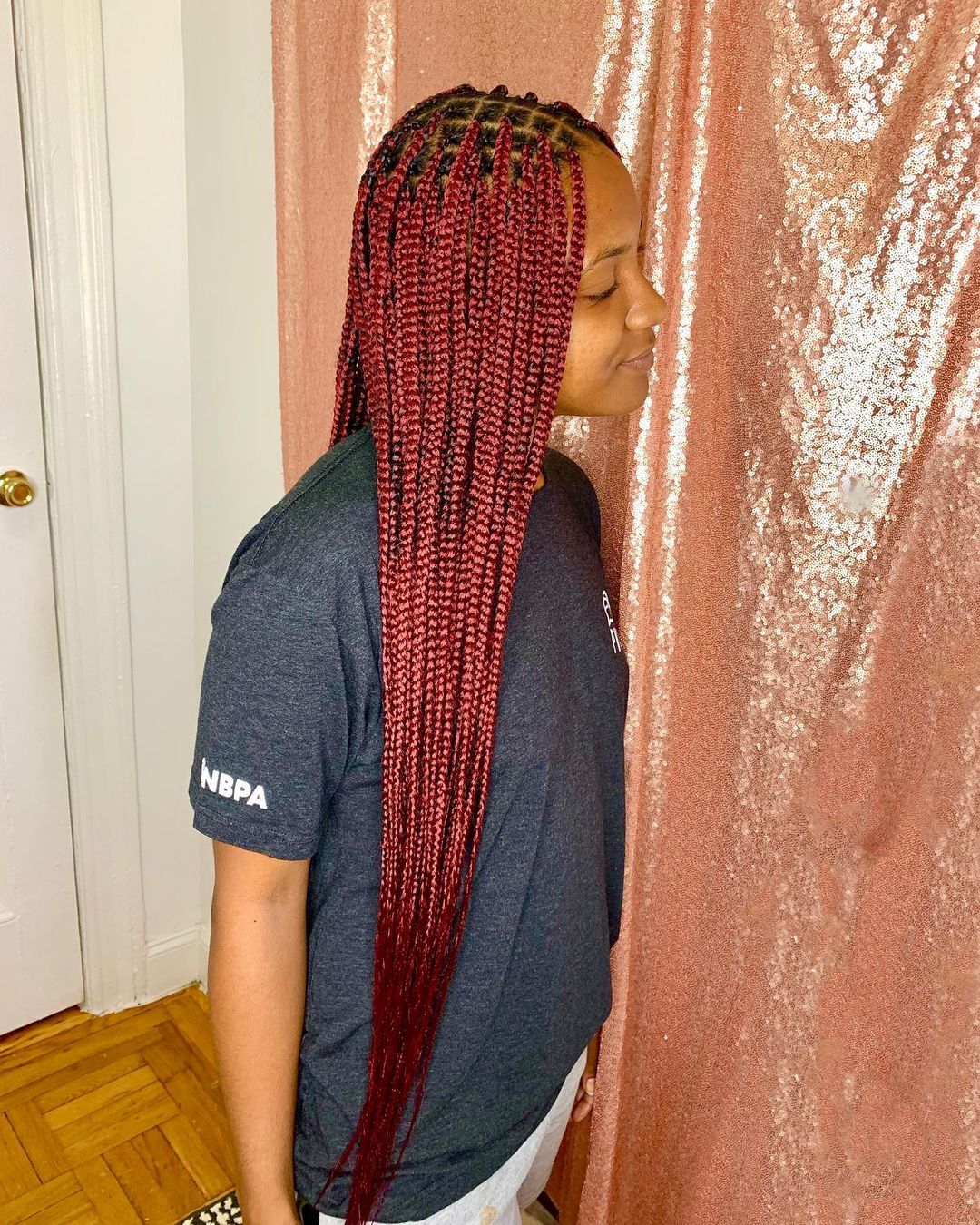 via @braidssby.c
Crochet Twists Are Perfect for a Smooth & Defined Style
There is nothing to fret over when creating a fantastic hairstyle – you can always try basic hairstyles with your natural hair or hair extensions. You can get Crochet Senegalese twists for an elegant change in your look. Brunette or blonde twists look even more gorgeous on everyone, specifically those with kinky texture.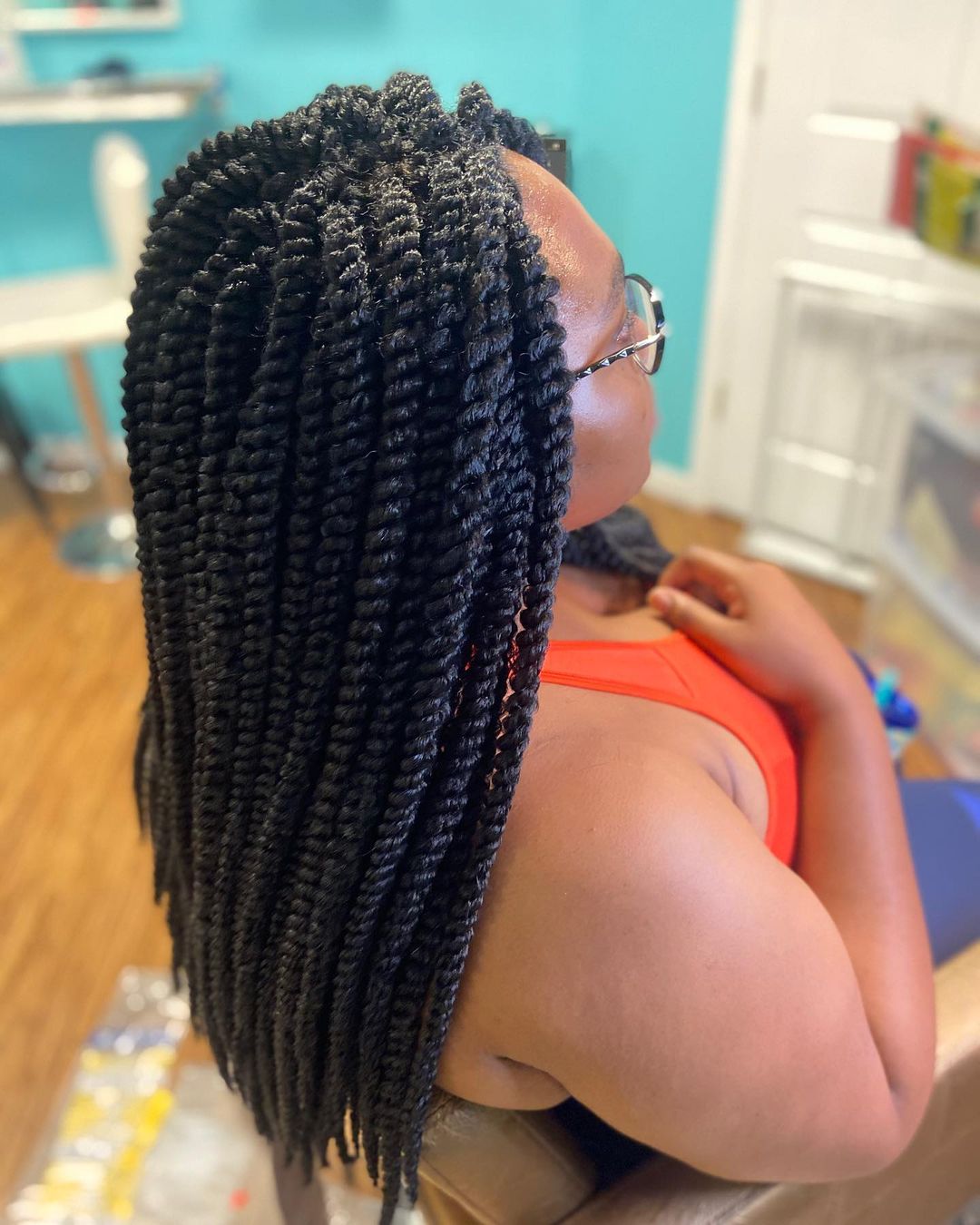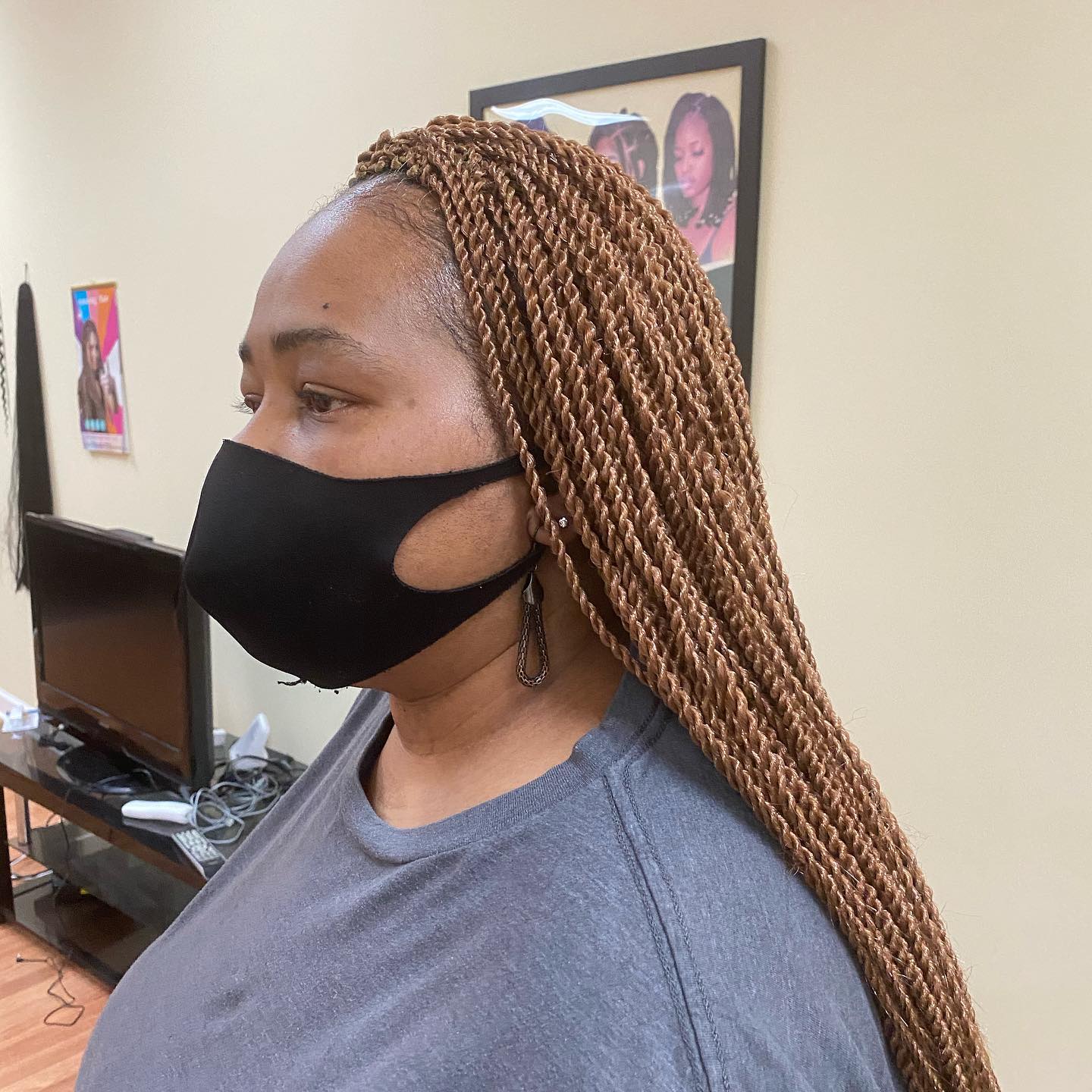 Afro Twist Hair- Makes Kinky Hair Look Fantastic
Afro twist hairstyle is a perfect style for you if you want to twist hair braids in the trendiest color of the year. What's the reason behind their popularity? Afro twists are the twits that make your hair look thick. So, it can be your next favourite hairstyle if you want to maintain your natural hair.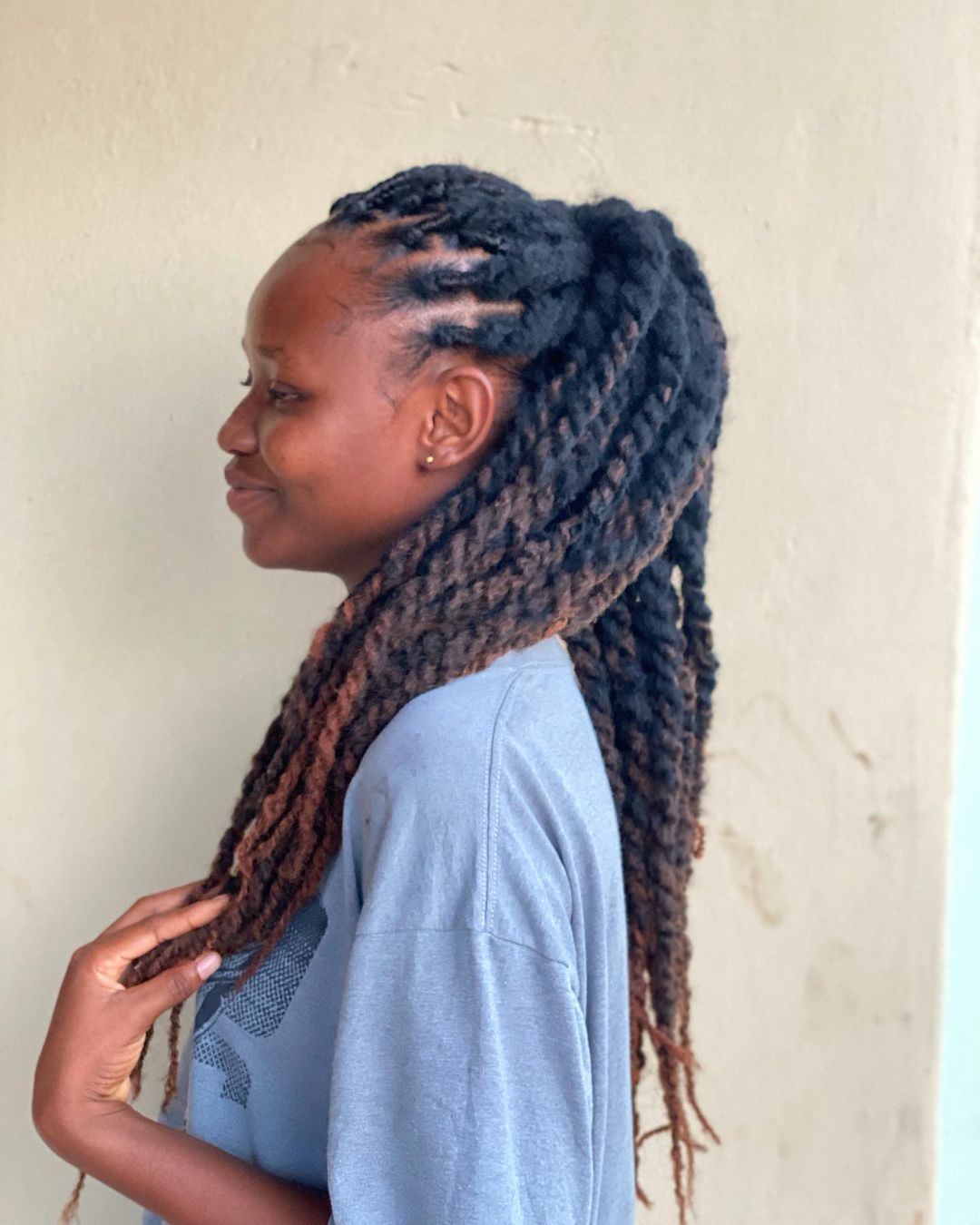 via @ya_hairness
via @fauxlocs94
Try Yarn Twists & Give Your Hair Some Break from Heat Styling
Want to try out a hairstyle that suits your skin tone? Here are shoulder-length yarn braids for you. These beautiful hair twists provide your natural hair with a much-needed break from styling tools and maintain its texture.
You can style the yard twists with a nice bandana. You can make a beautiful bun, tie them in a low ponytail, or simply leave them down. Style them your way!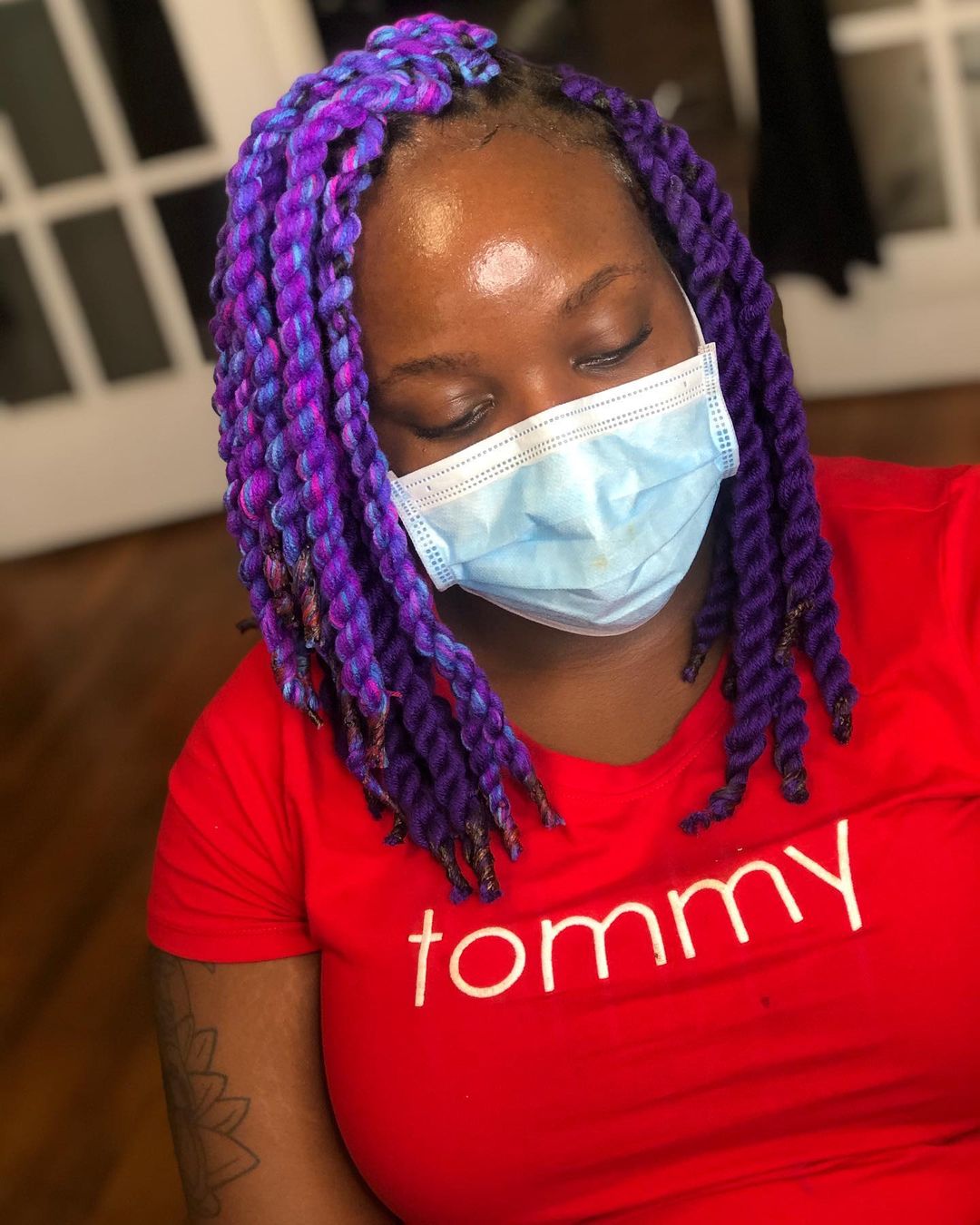 via @pinkrituals
Havana Twists Say Goodbye to Messy Curls by Adding Smoothness
Havana Twist braids are a fantastic choice for kinky natural hair texture. Being a long-lasting protective hairstyle, it's loved by many women. These chunky and long twists are women's best friends with dry & frizzy 4b to 4c curls. You can even color your Havana twists for a new look every now & then.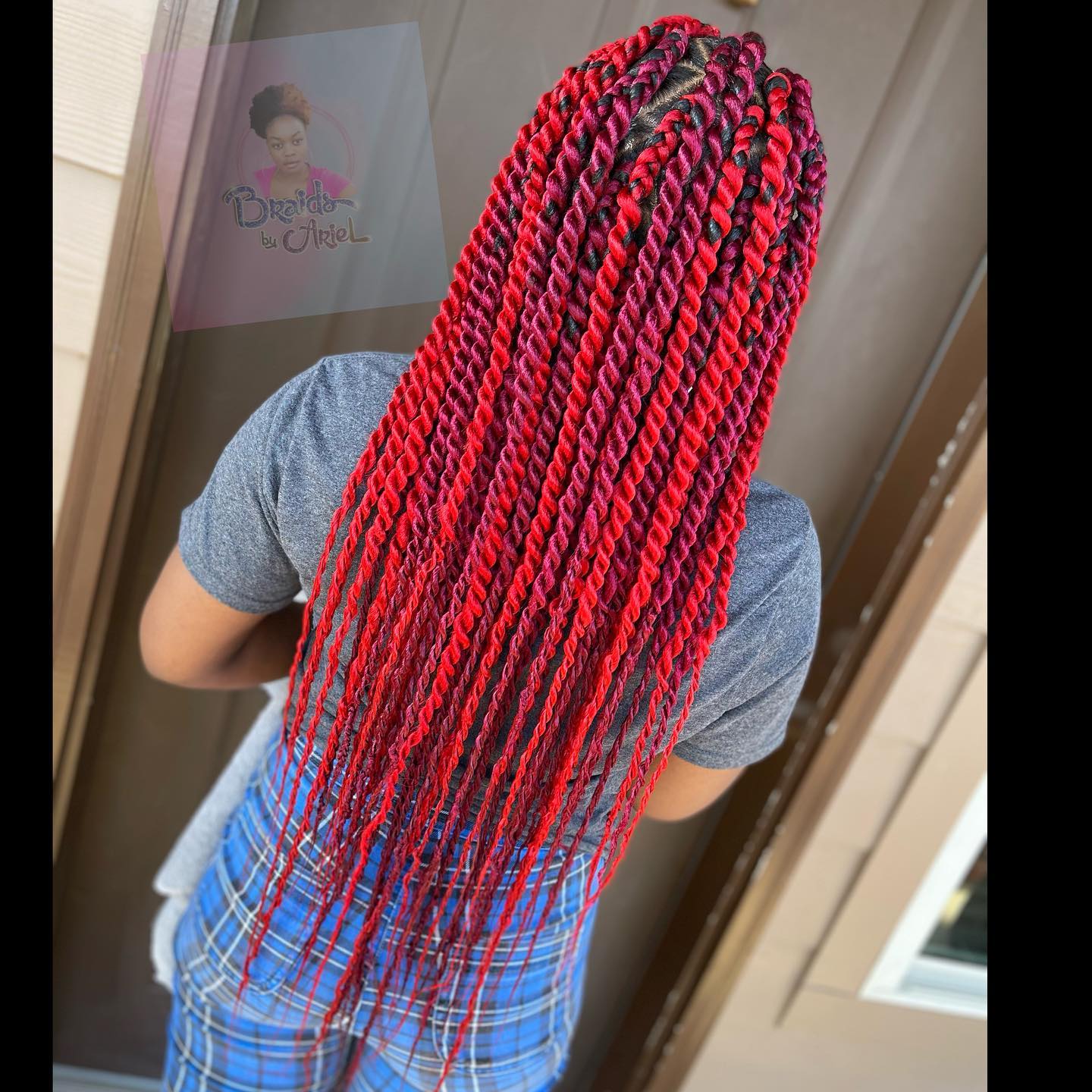 via @braidsby.ariel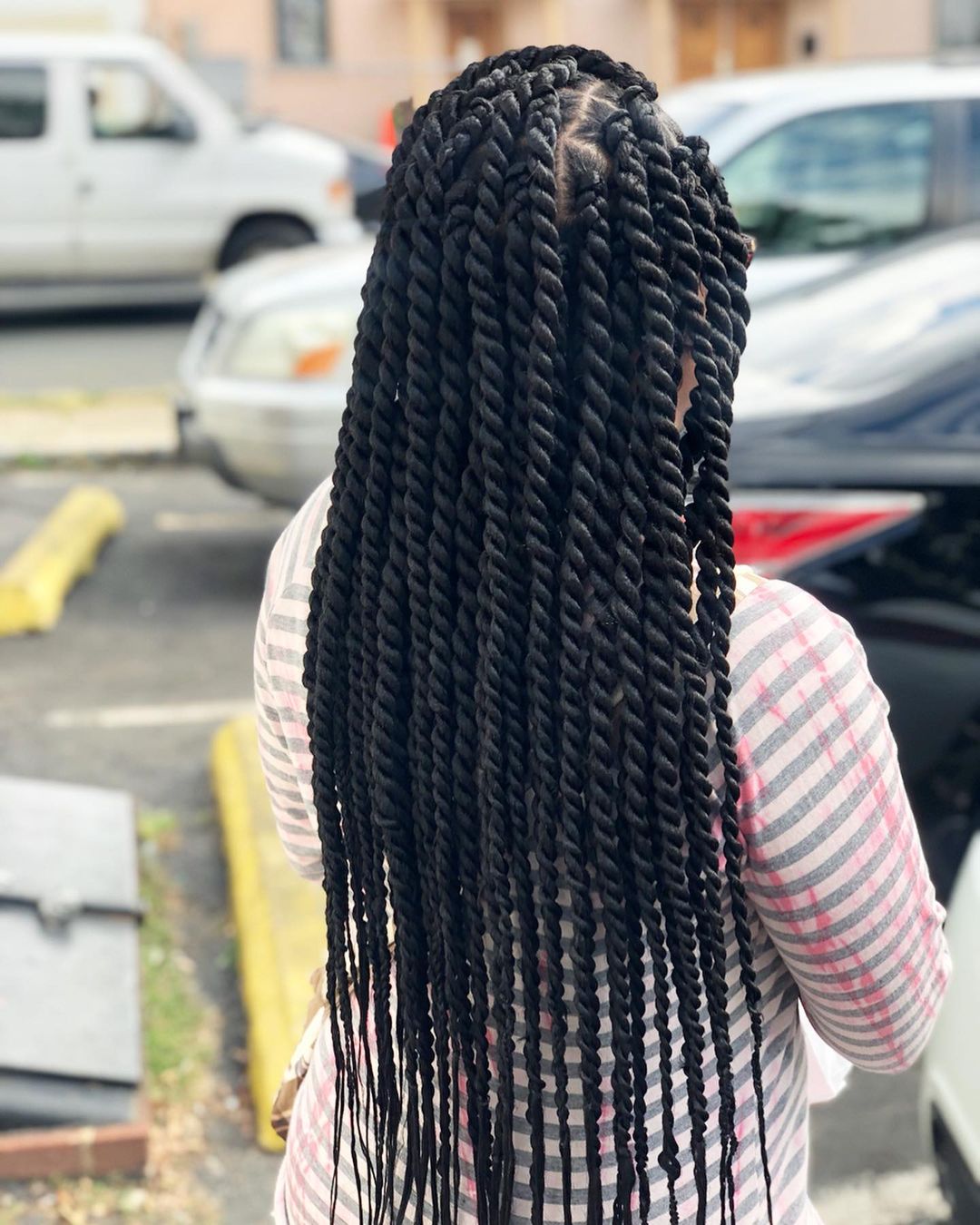 via @laid2impress
Get a Springy Look with Nubian Twists
Nubian twists are another beautiful type of twist hairstyle that can be styled in multiple ways, including half-down, half-up, or simply down. You can accessorize these dread hair twists for a showy appeal. The short synthetic hair extensions that create Nubian twists offer you a springy look. The waist-length twists are one of the most loved styles!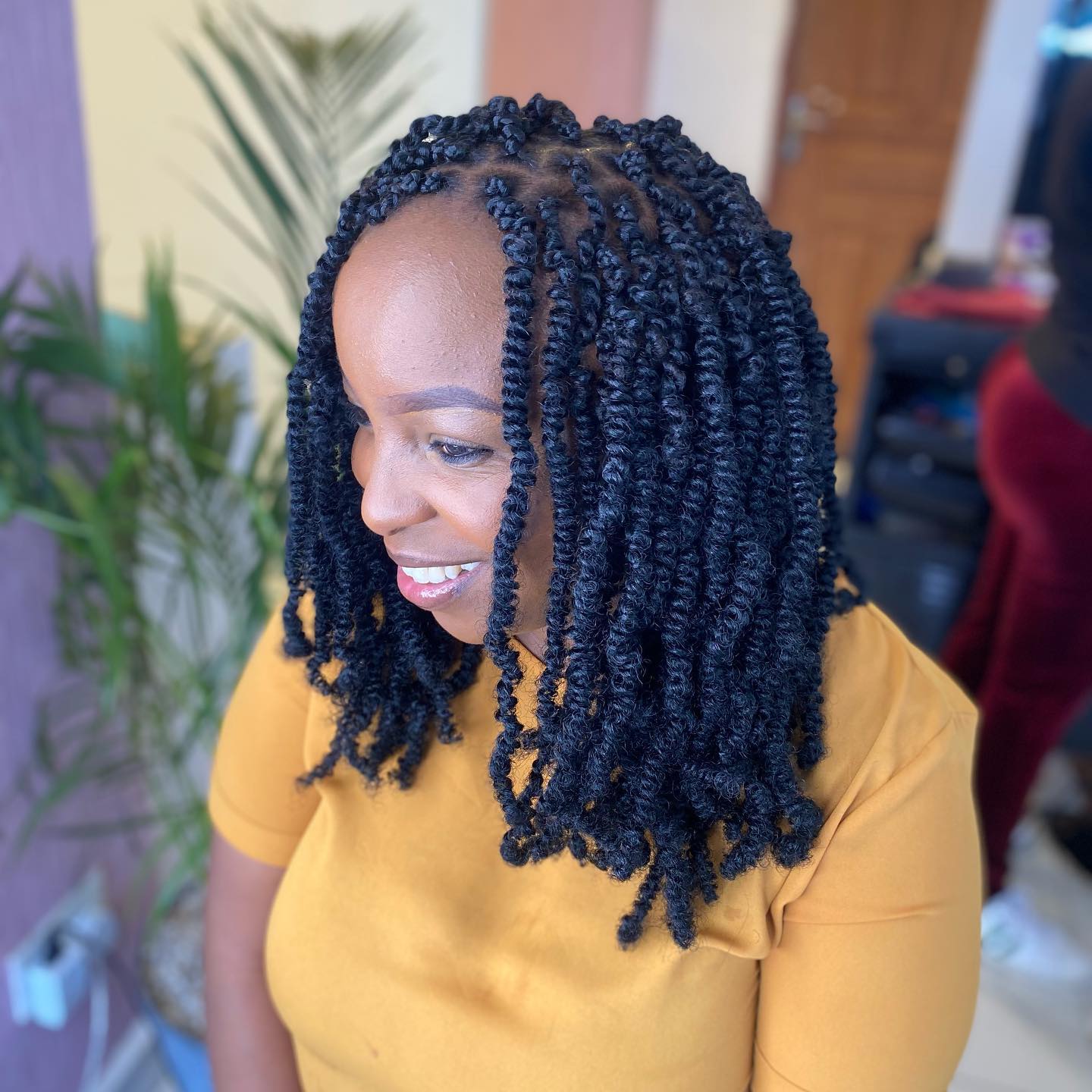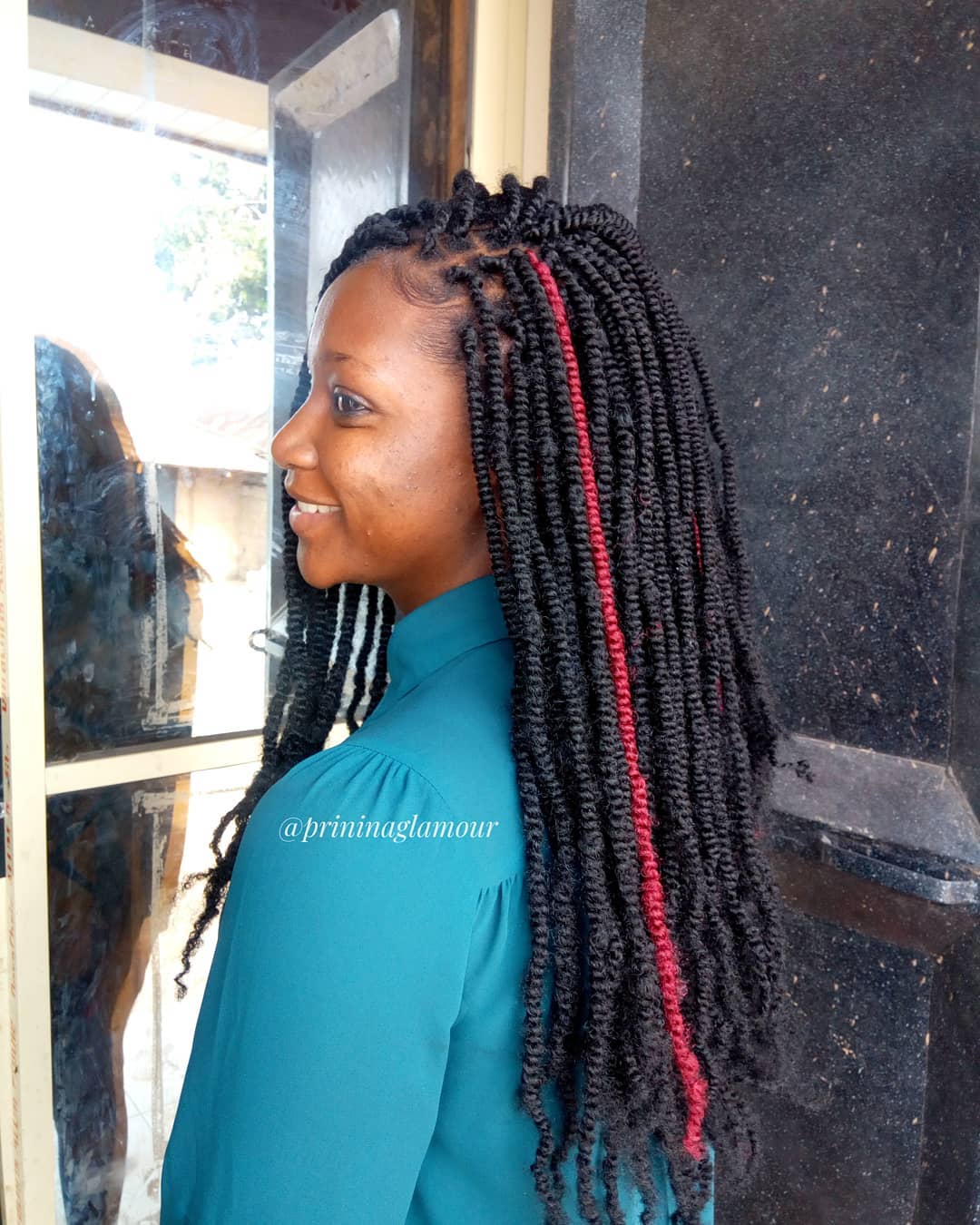 via @prininaglamour
Twist Out Hairstyles – A "Something for All" Hairstyle
If you are looking for a charming hairstyle that complements the thick texture of your natural hair, you should put twist-out hairstyles. For added length & protection, use hair extensions. You have many options to try out, including shoulder-length style ponytails, red puffy twists, half-updos, buns, etc.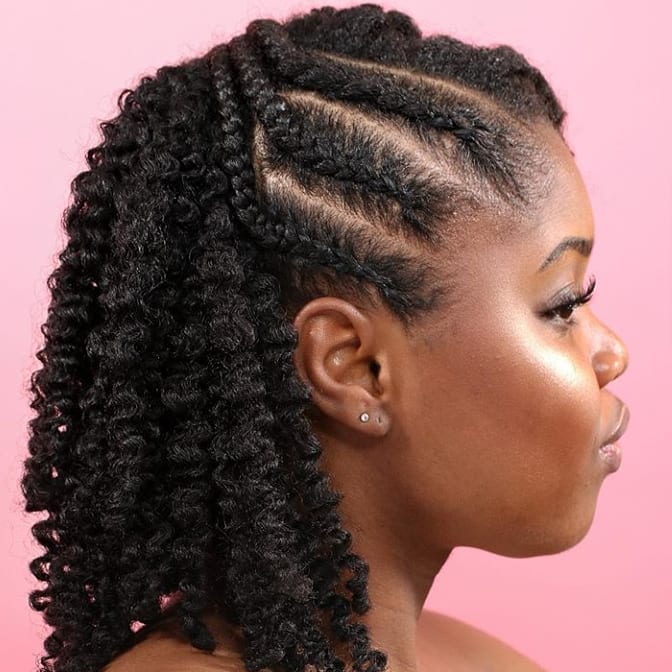 via @ezn_media
Twist Hairstyles are highly protective and stylish for any season. You can maintain your twist braid for up to several months if given proper care. People with complex hair textures love twist hairstyles a lot. And even men are getting into this fashionable hair trend!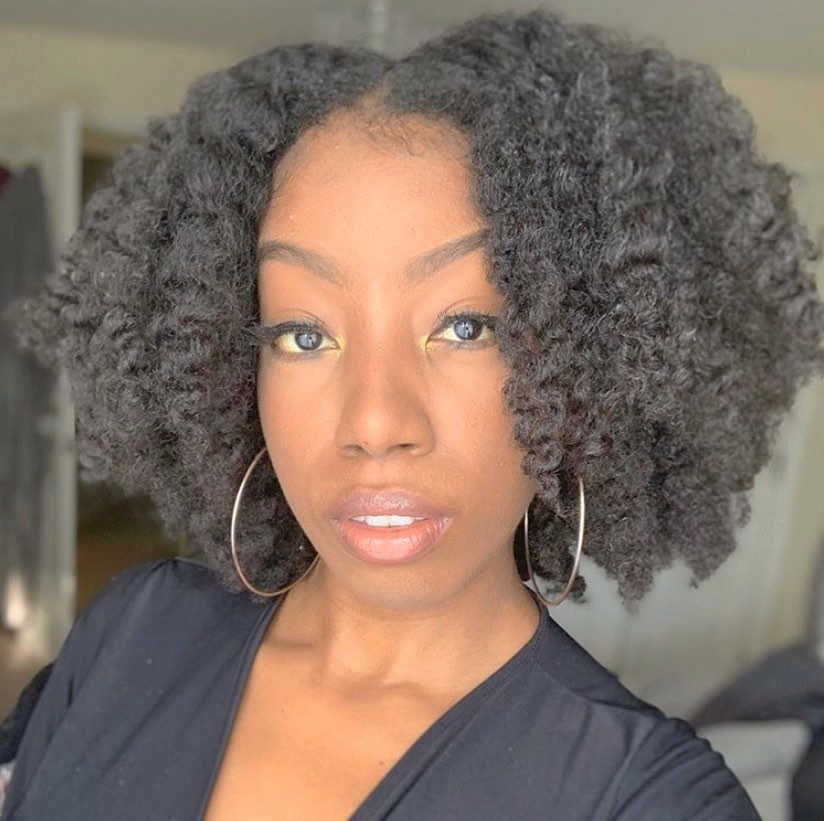 FAQ
How to prepare your hair before twisting it?
To achieve beautiful hair twists, make sure you prep your hair well. Your tresses should be damp and properly detangled – either use a wide tooth comb or your fingers.
If your hair is fresh & clean, you may not need to shampoo it; damp your hair with any suitable hair mist. Now, start twisting the strands of your hair and use croc clips to lock them in place.