The traditional hime cut belonged to the Japanese royalty. It is also called hime katto, and believed that imperial family members from Japan wore this haircut for centuries.
Today it is gaining a foothold across the globe as one of the trendiest straight haircut ideas. Suitable for different length options, the style is a top pick amongst fashionistas and k-pop icons worldwide.
What is a hime haircut?
A Japanese hairstyle, hime haircut is characterized by blunt sidelocks flowing down to the cheeks and fringes or bangs on the front to the eyebrows. Hime haircut for thick hair, and long straight hair is ideal. The overall effect of the side locks and frontal fringe frames the bony facial structure.
The Princess Hairstyle – Traditional Hime Cut
Most popularly termed as the princess haircut, this is the hairstyle for long hair. The classical cut features two sidelocks on the jawline and the forehead intercepted with straight fringes. The fringes end short of the eyebrows! An apt style, consider the hime cut for thick hair.
via @tyisobe
Fringeless Cheek Length Hime Cut
Bid goodbye to your blunt bangs with this stylish takeoff of the original hime. Without fangs, your cheek-length sidelocks get noticed even better. This is a deviation from the typical hime haircuts for your tresses but worth trying as it does look stunning with some positive vibes coming your way.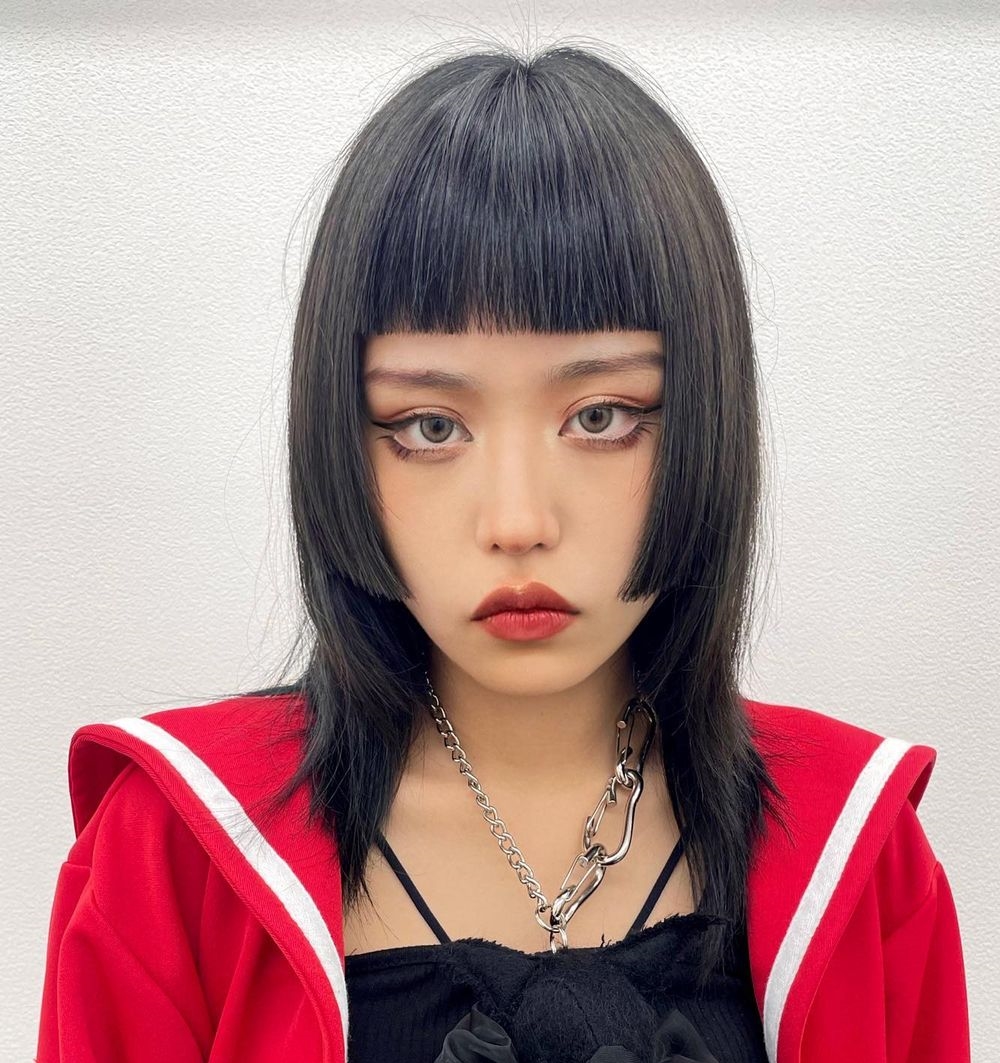 via @keisuke_nambu
Flawless Hime Cut on Thick Hair
An exciting option for women with thick hair is this style. Show off the volume of your mane with this trendy hime haircut. Your hairstylist will give three different cuts to your naturally straight hair forming three distinct layers. A stylish way to carry your beautiful tresses!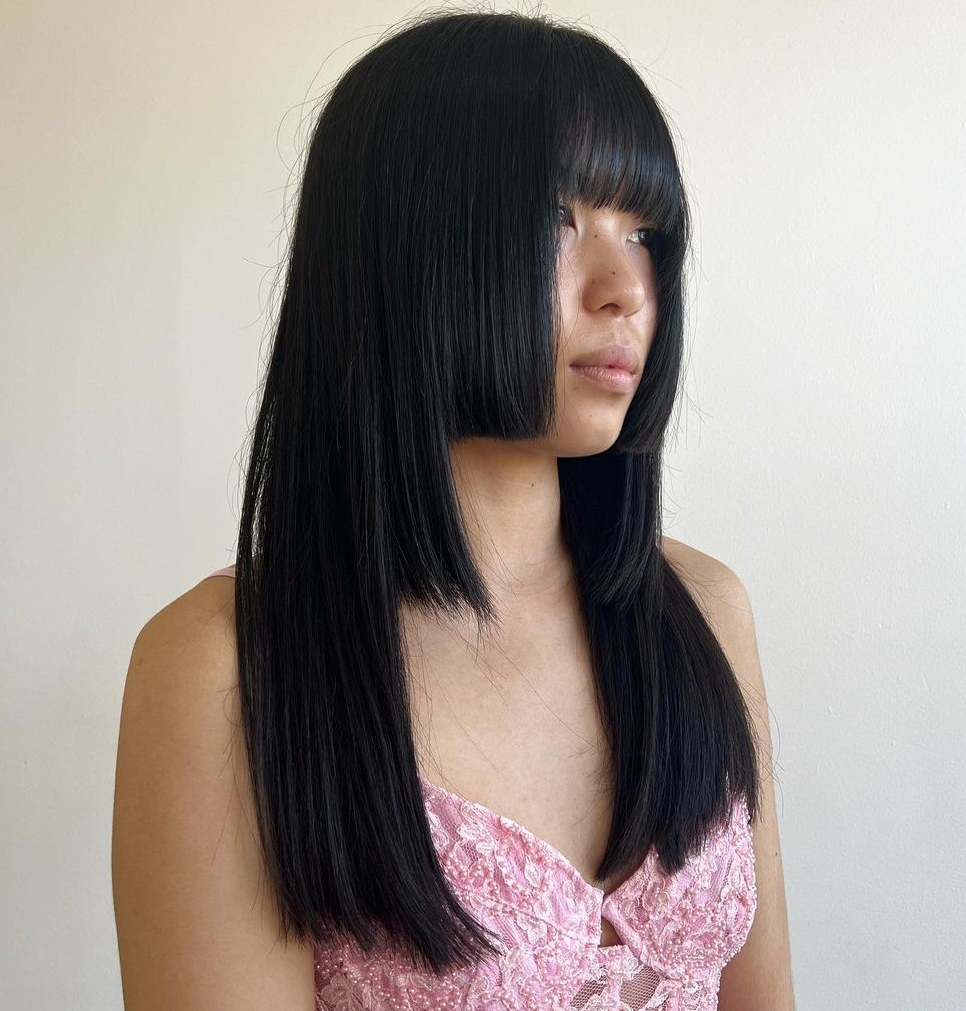 via @hairby.ri
Long Hime for a Dapper You
Want your hime hairstyle with a difference? Try this style.
The long hime cut looks good with long side bangs. Closely resembling the anime hime haircut, the long cut, too, has pointed, longish bangs. This is the hime haircut for thin hair.
via @tonytony1226
Double Side Locks Hime Cut to Add Depth to Your Looks
Take your looks to a different level with this double hime haircut that doubles up the game! Looks perfect on a round face shape; this cut has the sidelocks reaching your cheeks and then another layer going a bit further down. The frontal fringe remains standard.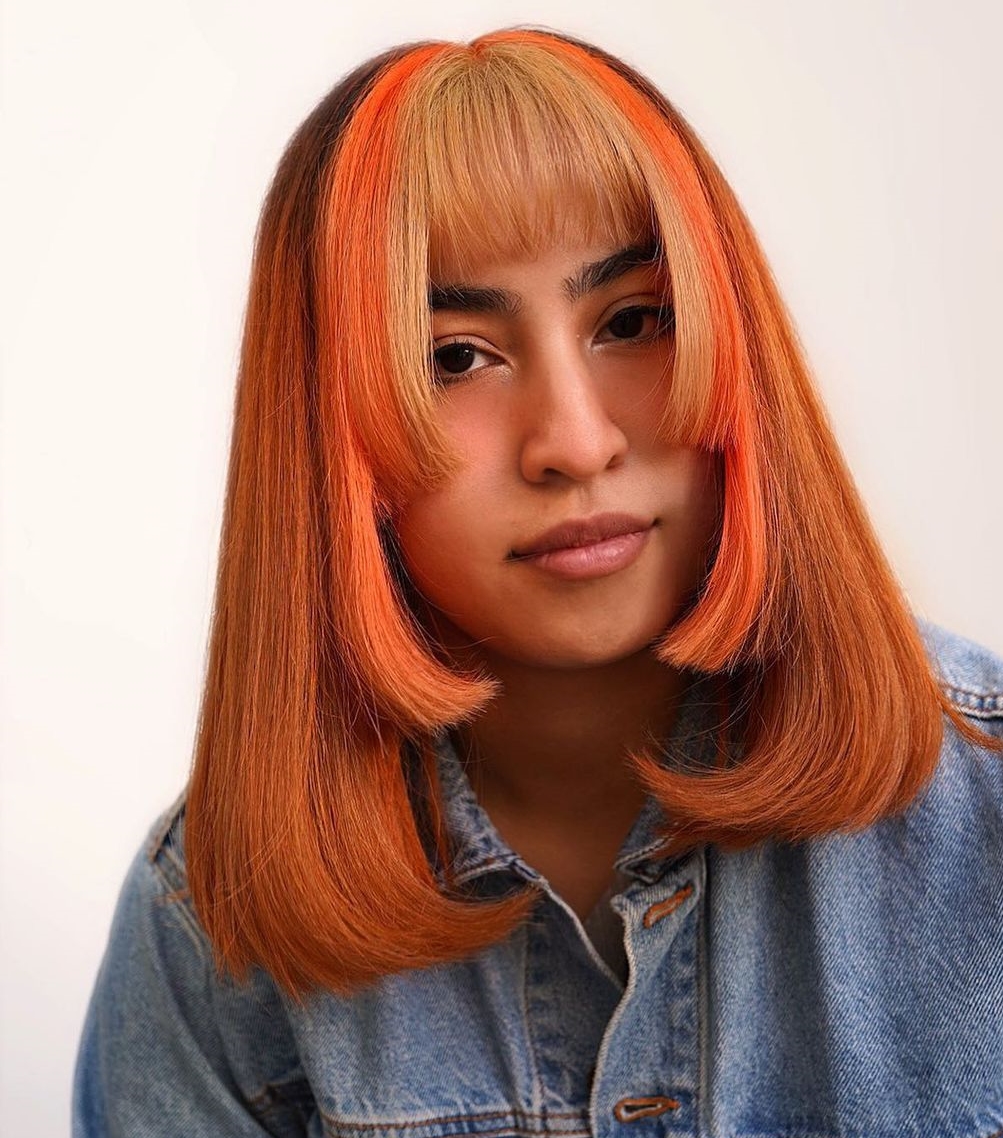 via @memmieyo
Tapered Hime Cut for a Softer Edge
Another takeoff of the traditional Japanese haircut trend is the tapered cut. In this style, go ahead with hair tapered towards the edges. The overall look is dramatically feminine and softer. Tapered hime cut for straight hair has perfectly blended layers.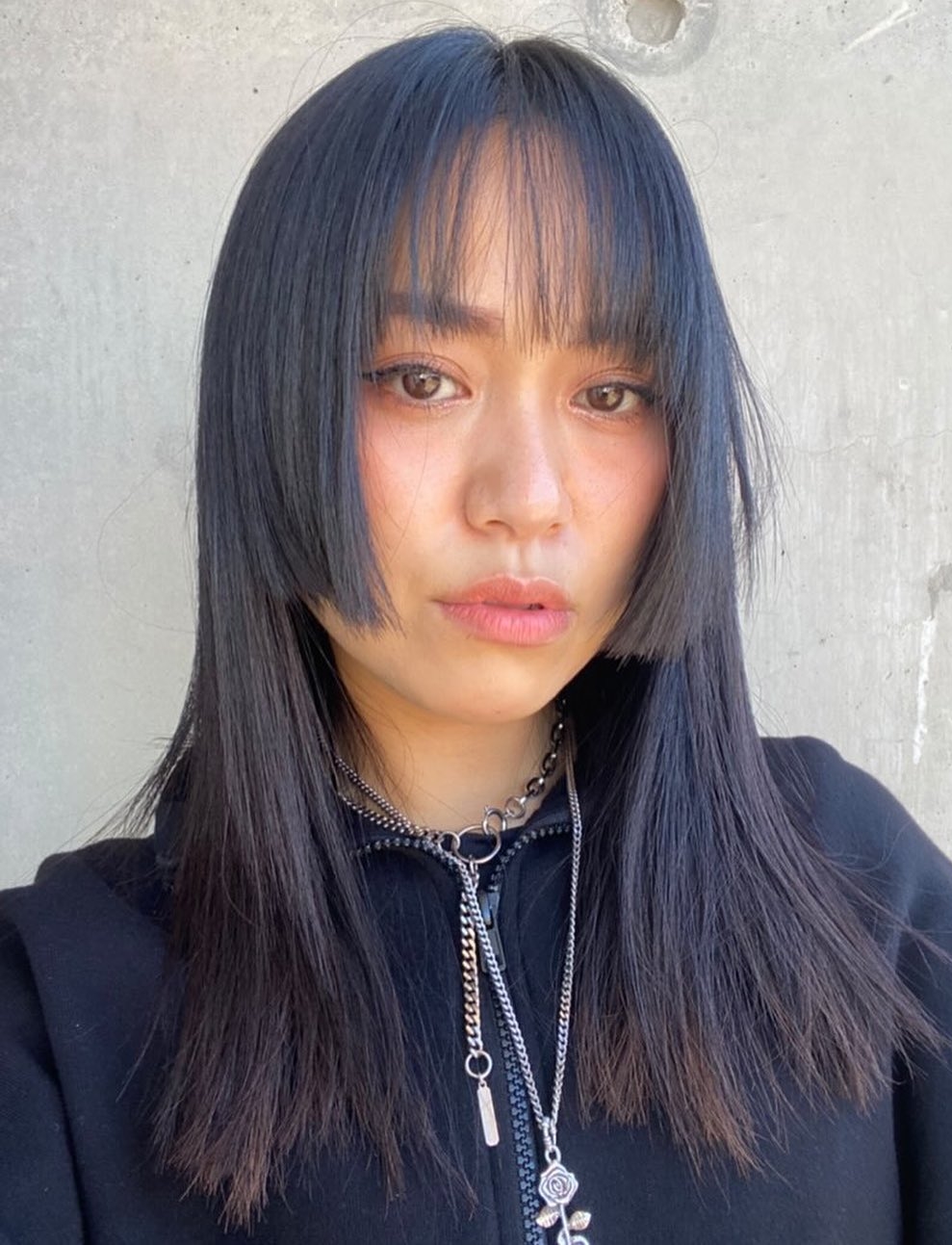 via @danieljianing
Locks & Bangs Separated with Dissociated Hime Cut
Want another interesting idea to make your hime look stunning? Use the dissociated hime cut with separated locks and bang. The chin-length sidelocks and the straight heavy bang are separate and not combined, unlike the traditional hime cut.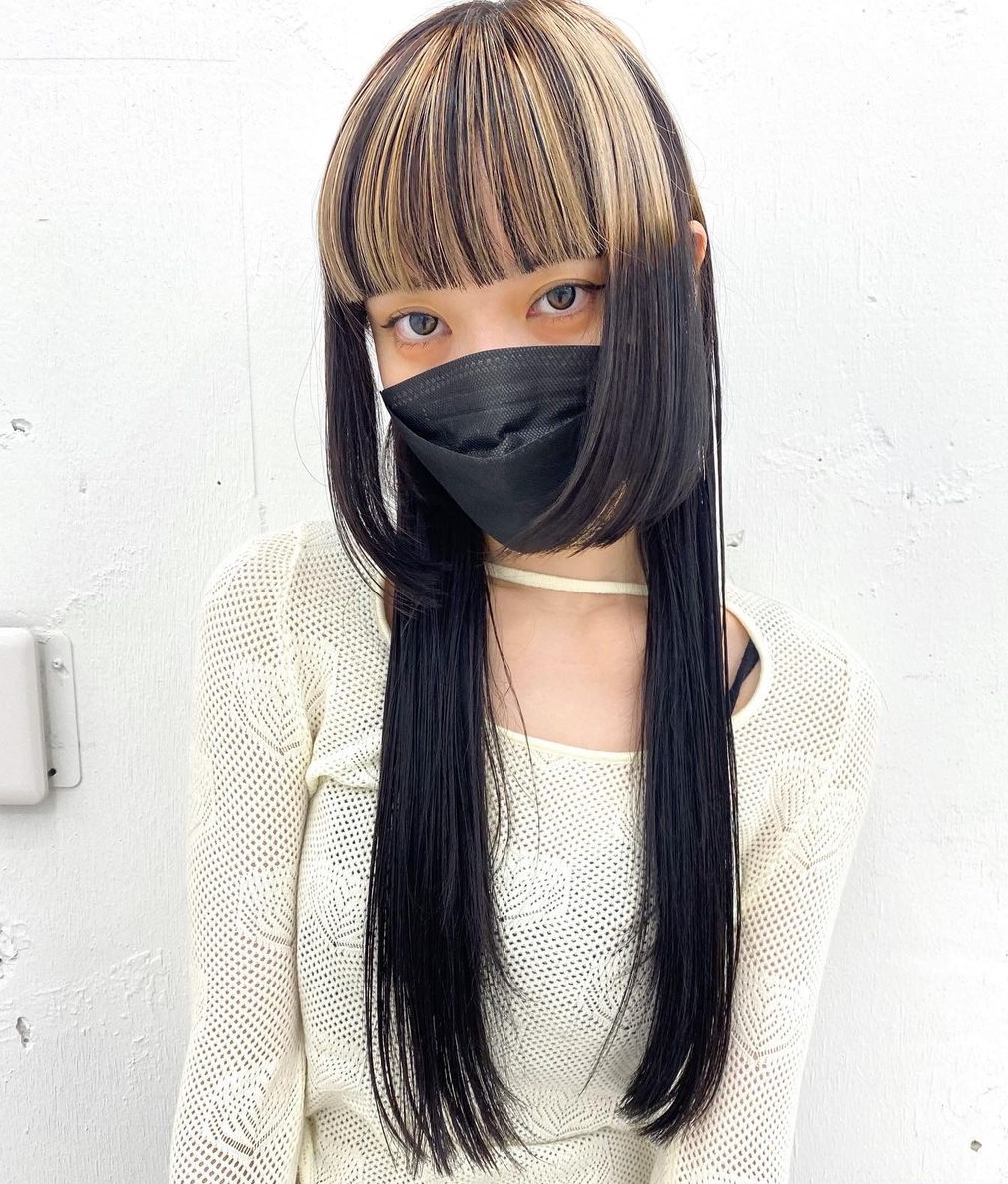 via @ququ_kimiko
Hime Cut & Bob as a Trendy Hairstyle
Pair up your classy bob cut with the hime hairstyle. Most hime styles are traditionally used on long hair. Get a hime cut-on bob with the side locks highlighting your cheekbones elegantly. Remember, this case has no frontal fringe, only the side locks.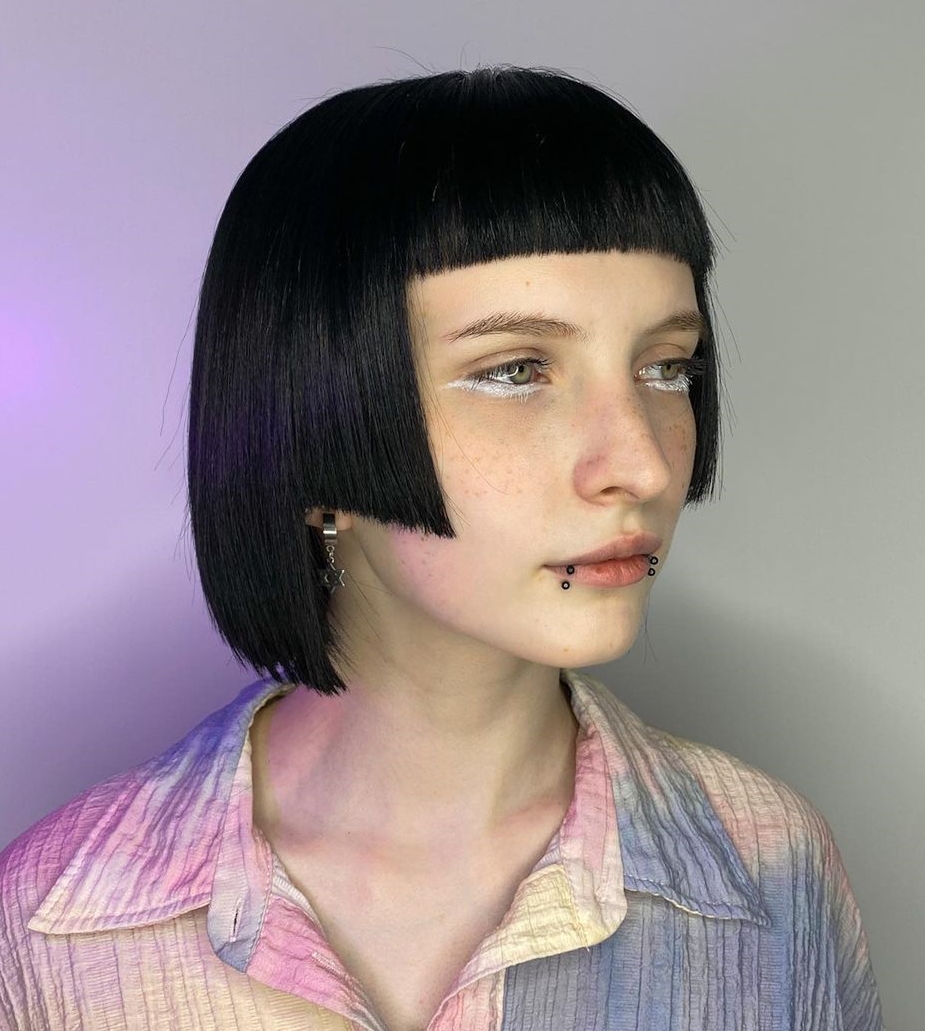 via @v.yankel
Hime with Dip Dye for a Striking Look
Get experimental and adventurous with dip-dyed hime cut. What you can do is dye the different lengths of hime cut. Use varied drastic hair contrast on the different layers to get a distinct look. Use a fascinating pop of color with a dyed bang, fringe, and hair edges.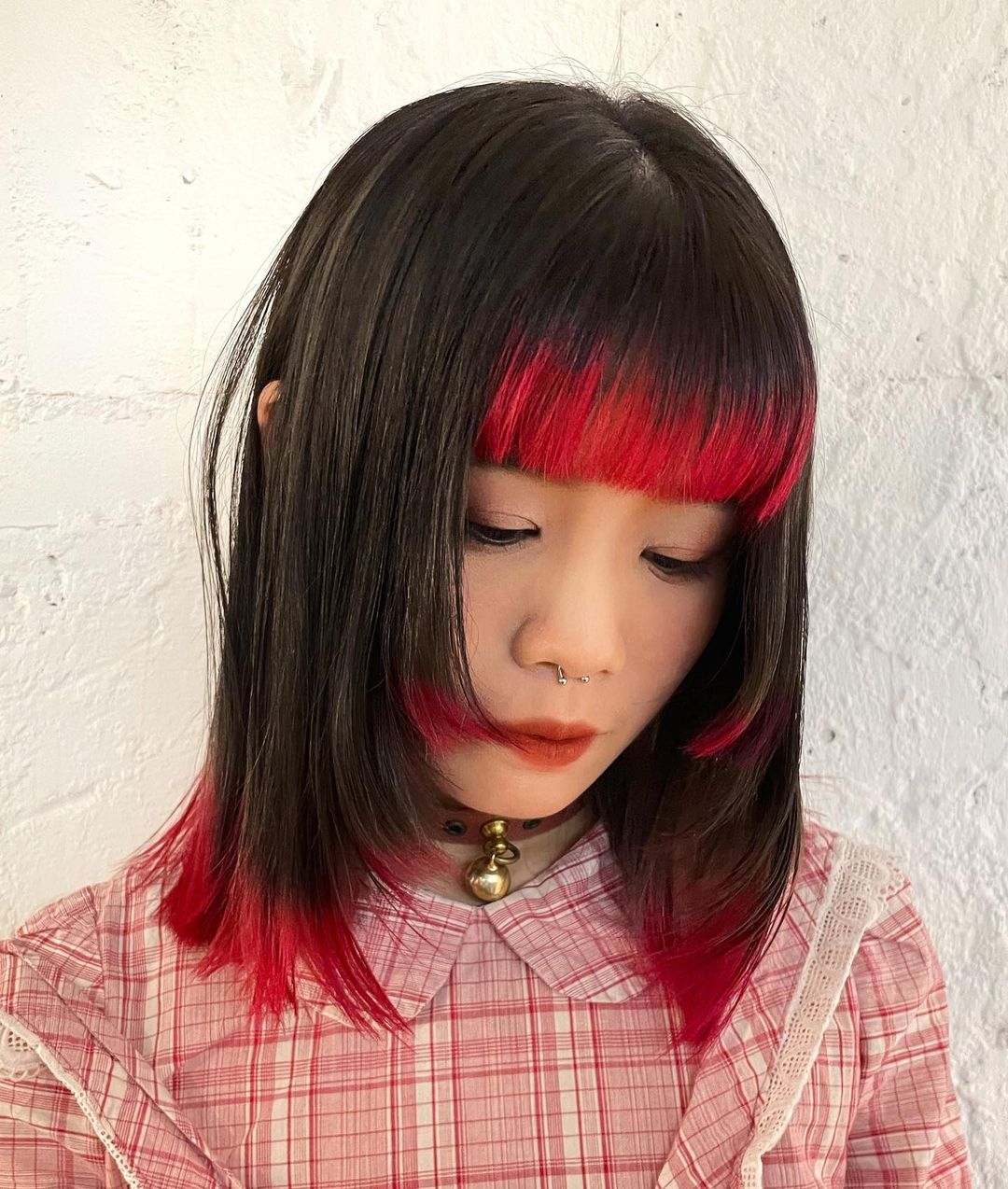 via @chubechou_705
Rainbow Hime Cut – A Riot of Colors
If the rainbow attracts you, and you wish to go in for the hime hairstyle for your wavy or curly hair, use the rainbow hime cut for an impressive look.
This style can work wonders for women with long hair and give a facelift in no time. The rainbow hair colors look gorgeous on the fringe and sidelocks.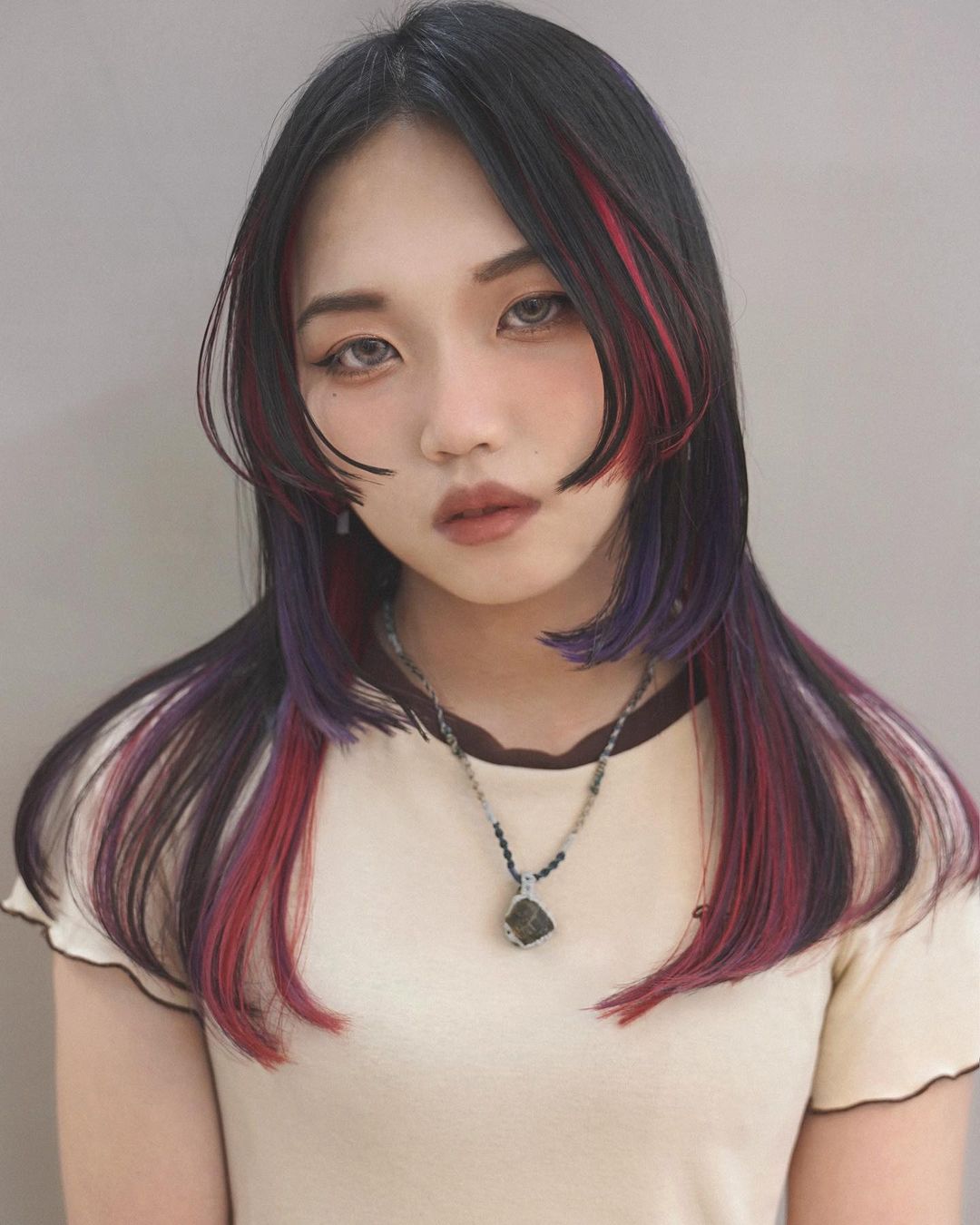 via @oasis_enzo
Modern Hime Cut for a Stylish You
Convert the classic hime cut to a trendy modern hairstyle using a tinge of color. There are some pretty hair color combos for you to try. Remember to use bright hair dye like yellow and pink to get the desired attention.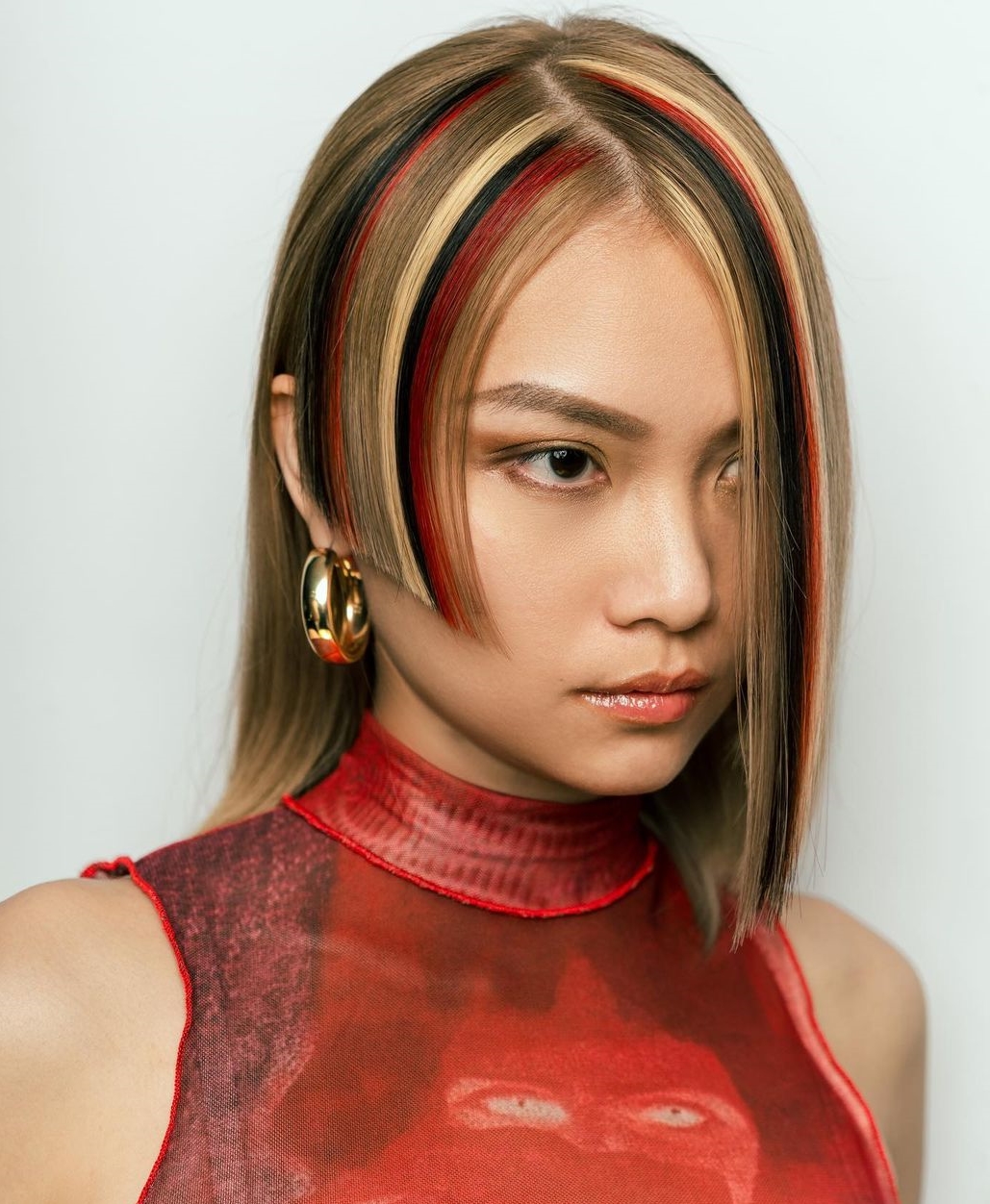 Curly Hime Cut if You Dare to be Different
The curly hairstyle is usually not the best for hime hairstyle as it suits straight hair. But if you love the curls, go for straight frontal fringe and curl the fangs with your shoulder length hime haircut. Remember, your curls need regular trimming for the hairstyle to look amazing.
via @weiwesleywei
Sleek Hime Cut Looks Striking
For your thin, sleek hair, choose the blunt sidelocks and bangs. Long straight hime also gives a beautiful appearance to your hair. Hime haircut lovers can have their hair styled sleekly by dyeing the fringe or the bangs.
via @hairbydanfisher
Hime Cut with Ponytail – Adding Zing to Your Tresses
One excellent way of carrying your haircut is to embrace ponytail hairstyles. A standard ponytail can look insipid when you wear it every day. A hime cut can add the x-factor. This hime-cut styling idea needs to have long frontal fringes with curved-in sidelocks.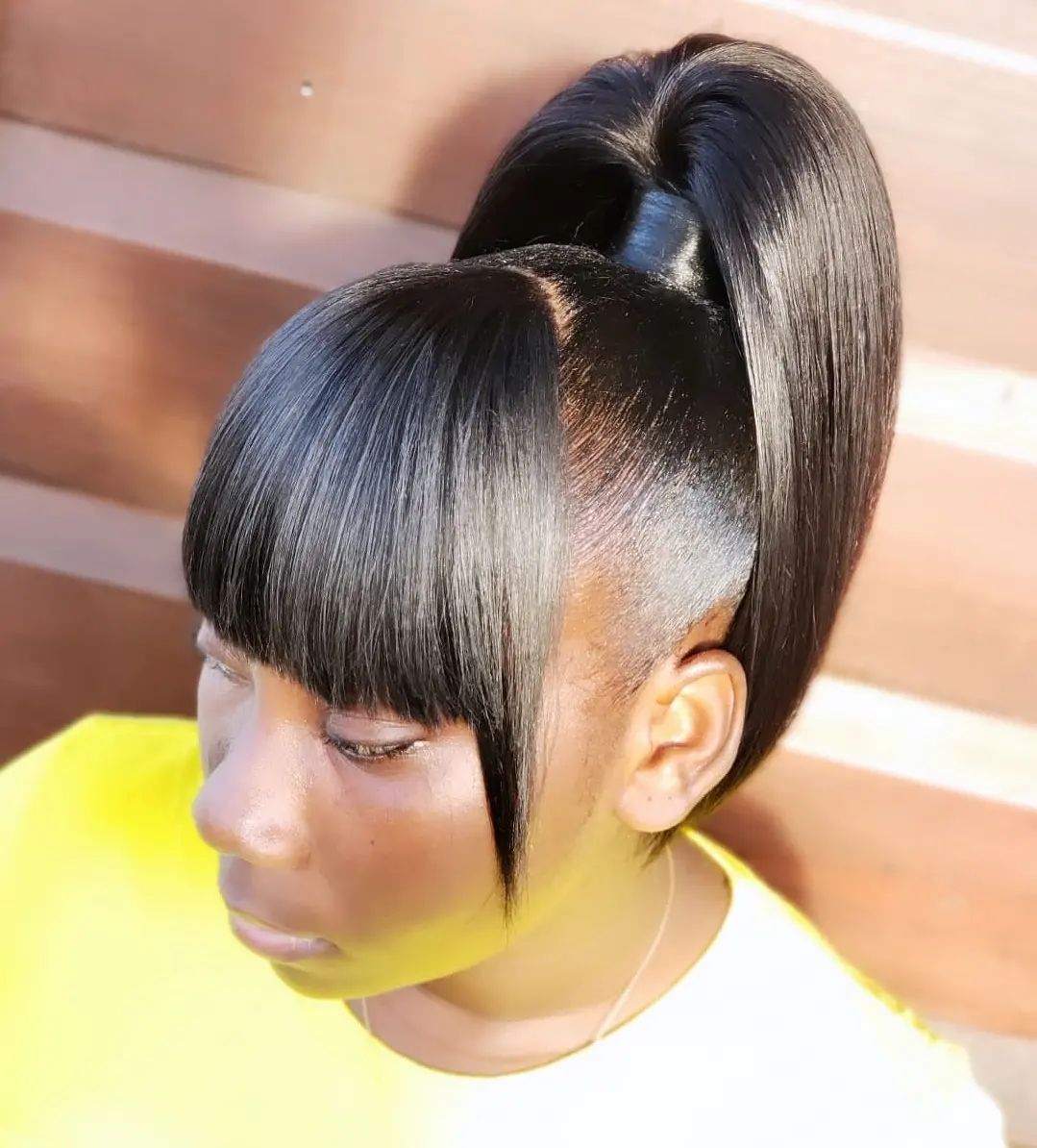 Gorgeous Hime Cut with Money Piece
Try a straight hairstyle with money pieces but with a difference for contrasting hair colour ideas. Go in for the hime cut with highlights helping define your drop-dead facial features with much clarity. That is an excellent turnover for a dapper look!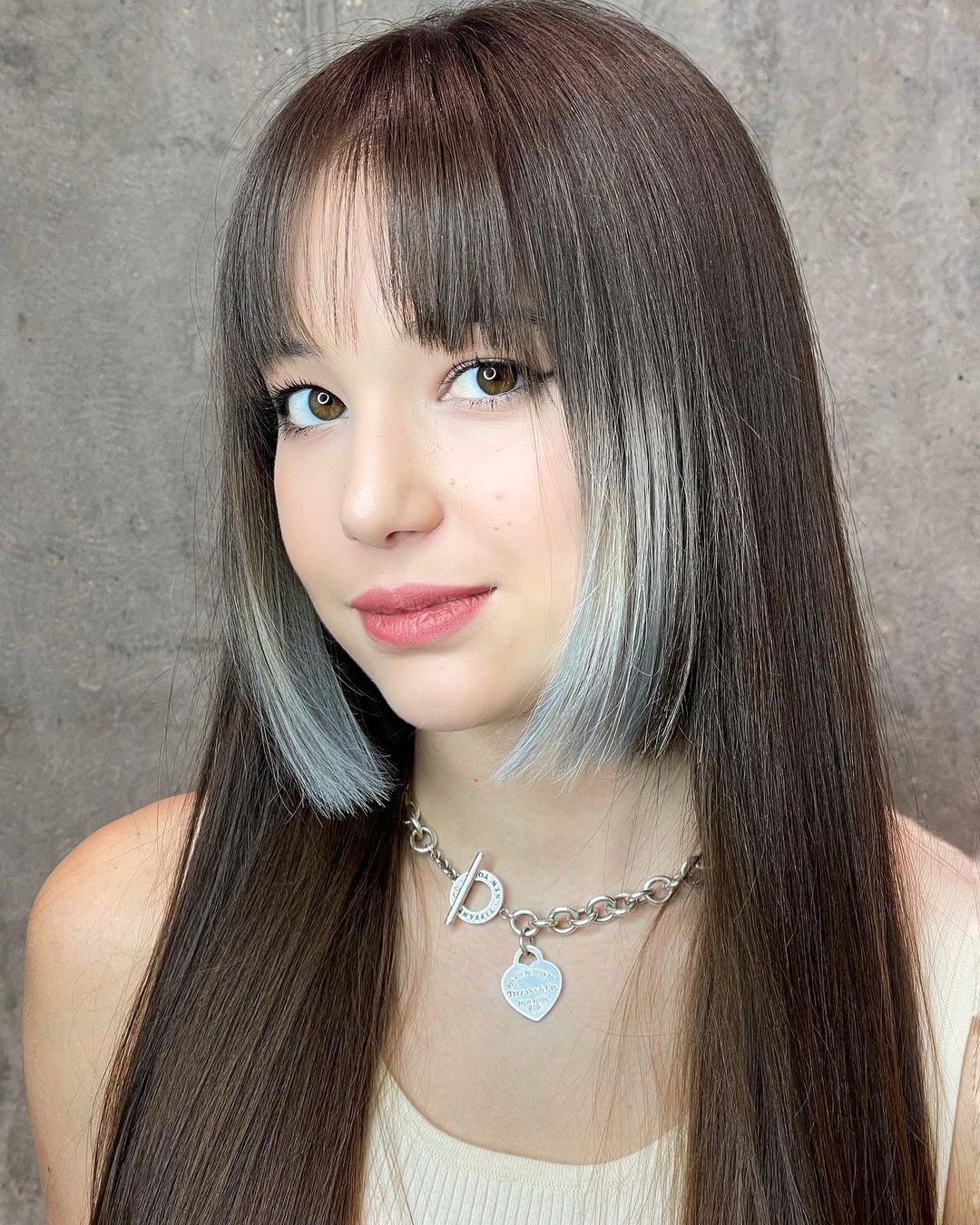 via @irena.chereze
FAQ
How to style hime cut?
You can style this traditional Japanese hime cut in multiple ways. You can keep it the classical way or go with double-side locks, dip dye look, top your bob cut with a hime style, or add money pieces on either side to highlight your cheekbones. If you wish to make your tresses the center of attraction, use bright dyes for a modern and sleek look. Use rainbow-dye colors for that ultimate look.