Every girl wants to have neat and well-groomed nails. Gel manicure will help to get the desired result.
Special tools and techniques allow you to transform natural nails and make them not only brighter but also stronger. What ideas can be embodied with this type of manicure?
Beautiful gel nail designs can be classic or original. Is it better to choose a universal French manicure or bright colors with images and sparkles? Decide for yourself or ask your nail technician for the latest trends!
1. Gel Short Nail Designs
Gel polish manicure is a popular option that suits nails of any length.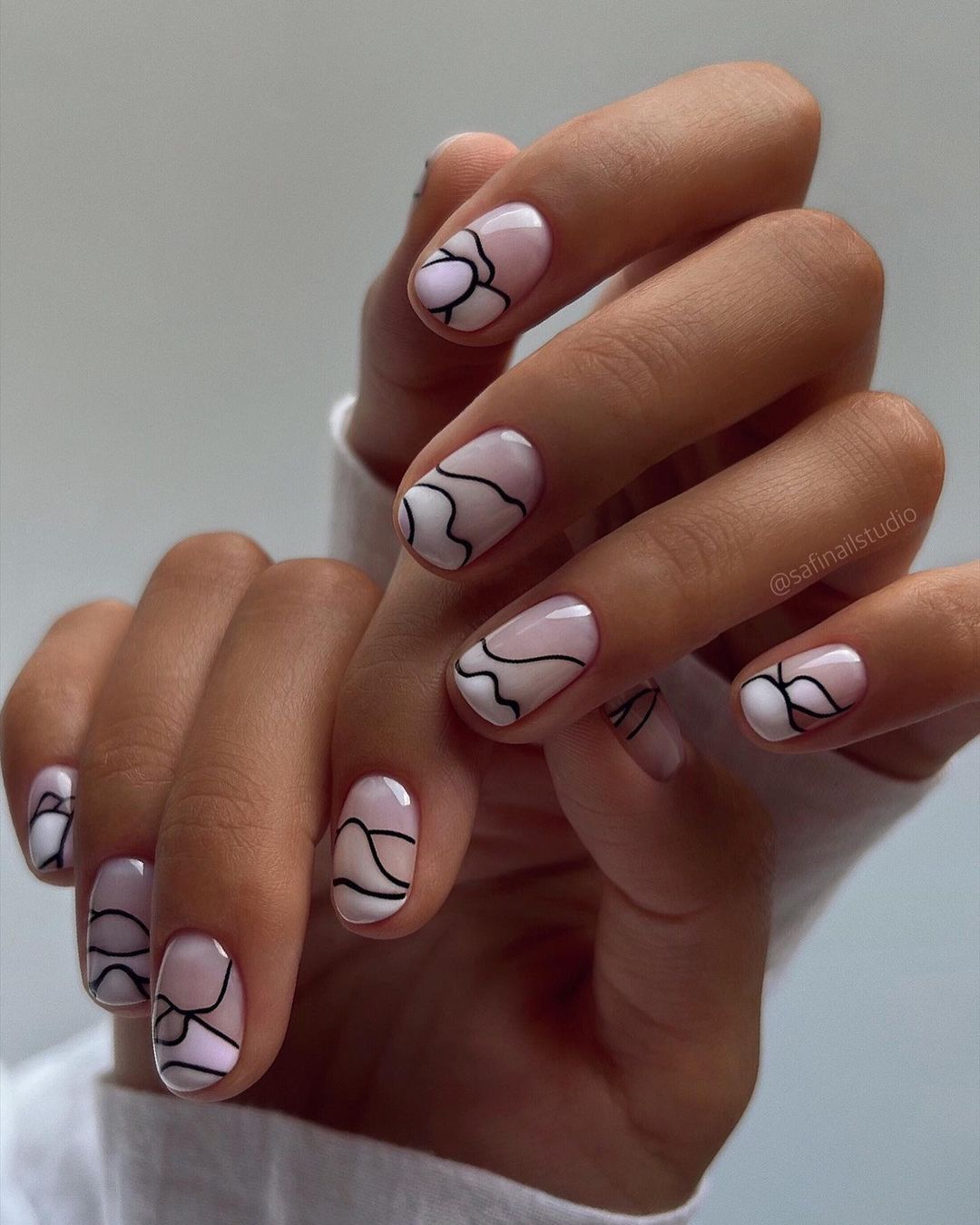 via @safinailstudio
Timeless classics — neutral nail colors and pastel shades. They look stylish on short nails and are appropriate in any situation.
Do you want more contrasting designs? Try dark fall nail colors. Saturated orange, red, green, purple, and brown shades will harmoniously complement your look.
There are many short nail ideas with rhinestones, stamping, and drawings. Don't be afraid to experiment!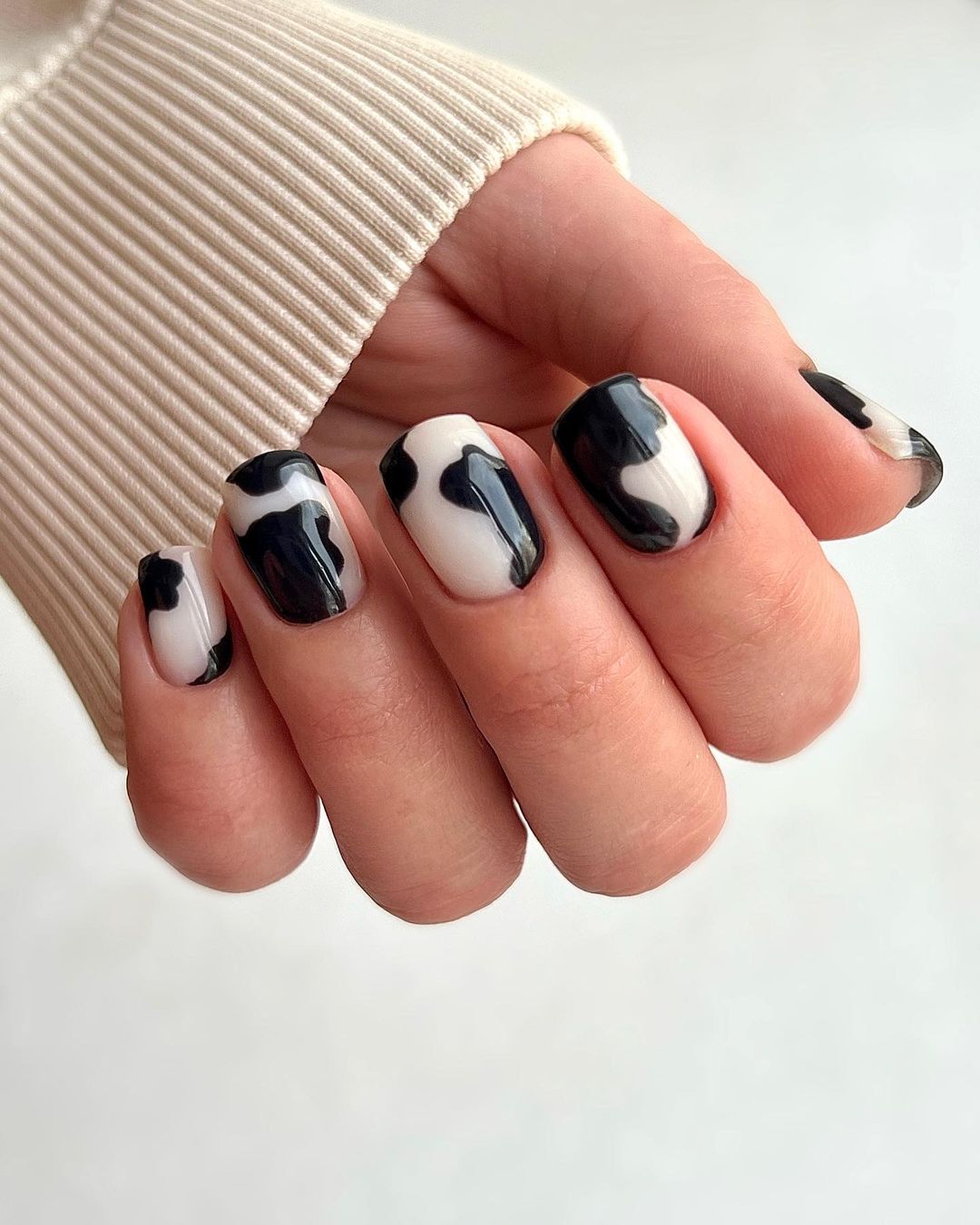 2. Simple Gel Nail Designs
Looking for the easiest and fastest ideas for short nails? Try to apply only a nude base!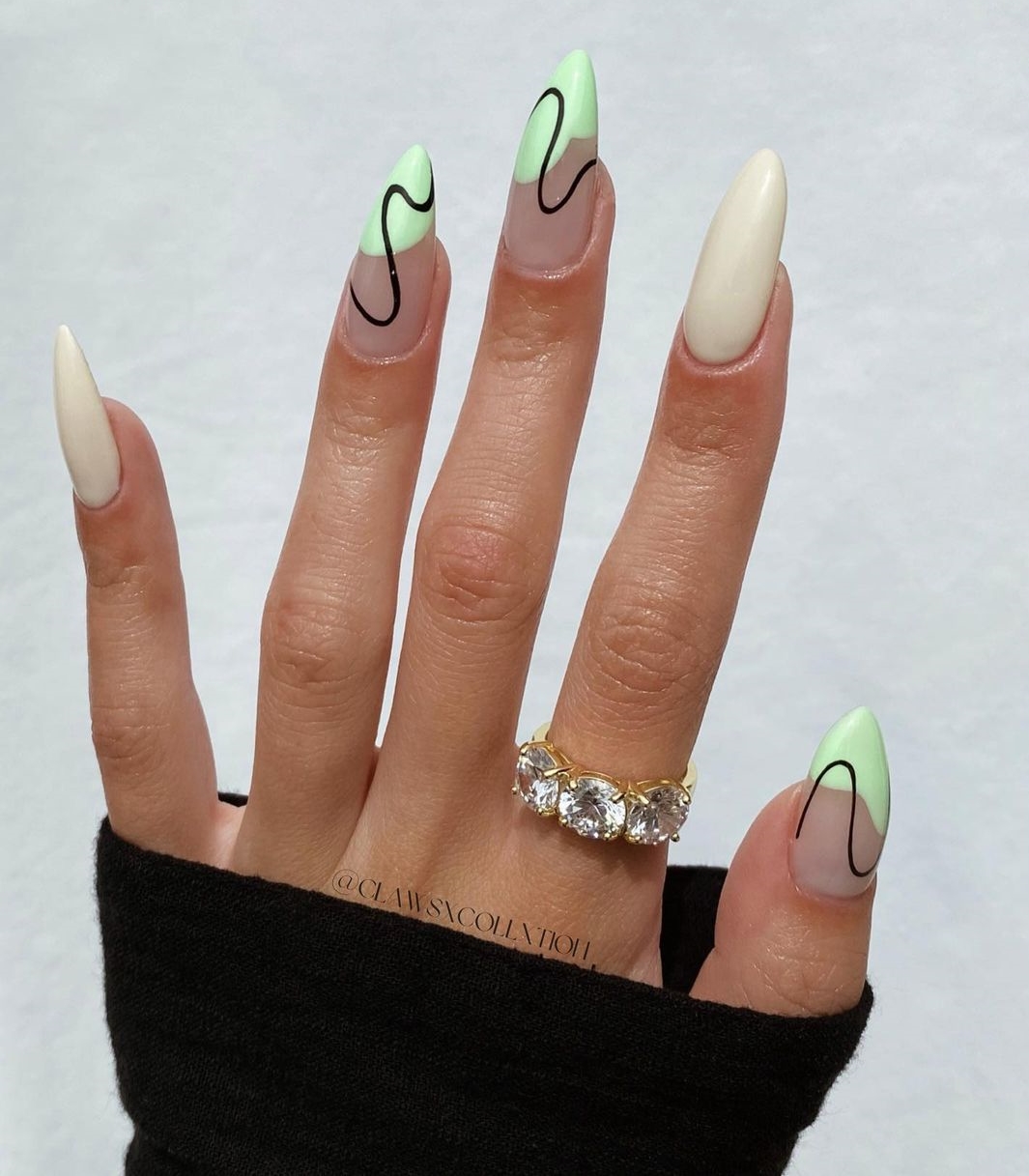 via @clawsxcollxtion
Modern manufacturers offer a wide selection of colors. Bases can be not only transparent. You can choose pastel colors that look great without additional coating.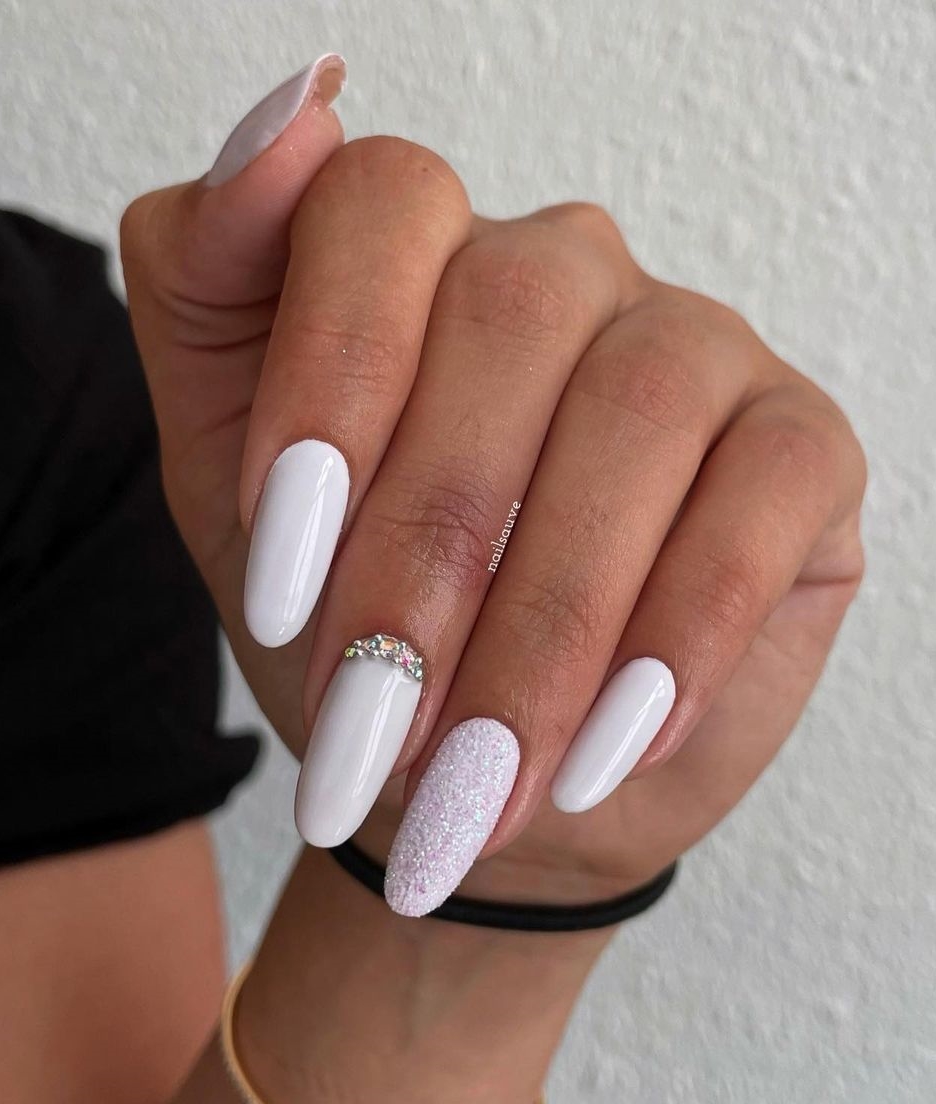 via @nailsauve
If you choose a laconic design, such a base will be the best next manicure idea.
3. Coffin Gel Nail Designs
Do you like long nails with gel polish? One of the trendy shapes of recent years is the shape of the coffin.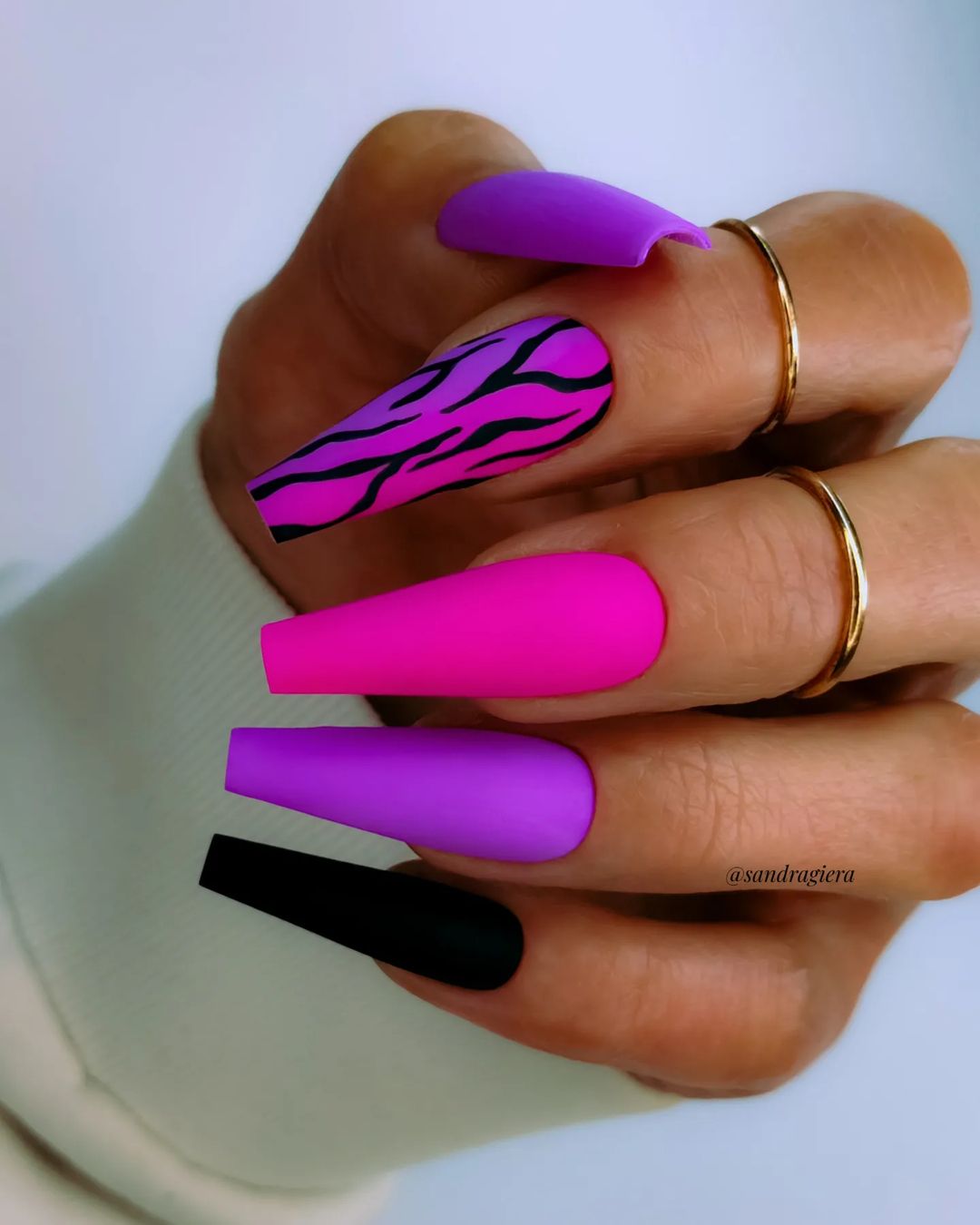 via @sandragiera
What kind of fun nail art can you create? Among the most popular options are a plain bright coating and a design with rhinestones. Ombre looks luxurious on such nails. The length allows you to make spectacular smooth overflows that will not go unnoticed by others.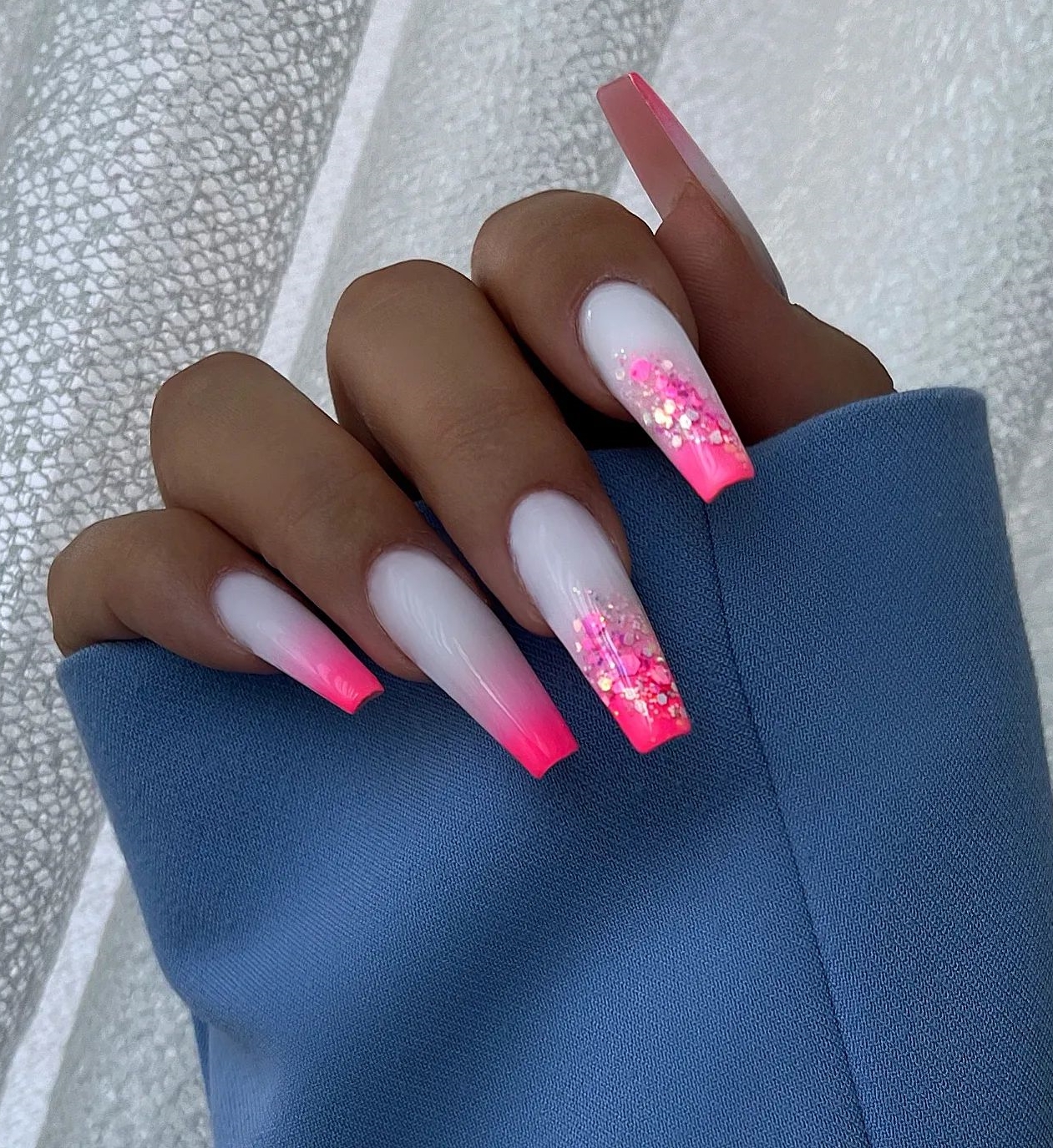 via @posh_nails_sara
Tell the nail artist that you want bright coffin gel nail designs. They will definitely find what to offer you!
4. Almond Gel Nail Ideas
What manicure is best for almond-shaped nails? Many girls prefer delicate pastel shades. Beige, powdery, light yellow, blue, and green emphasize the sophistication and femininity of the manicure owner.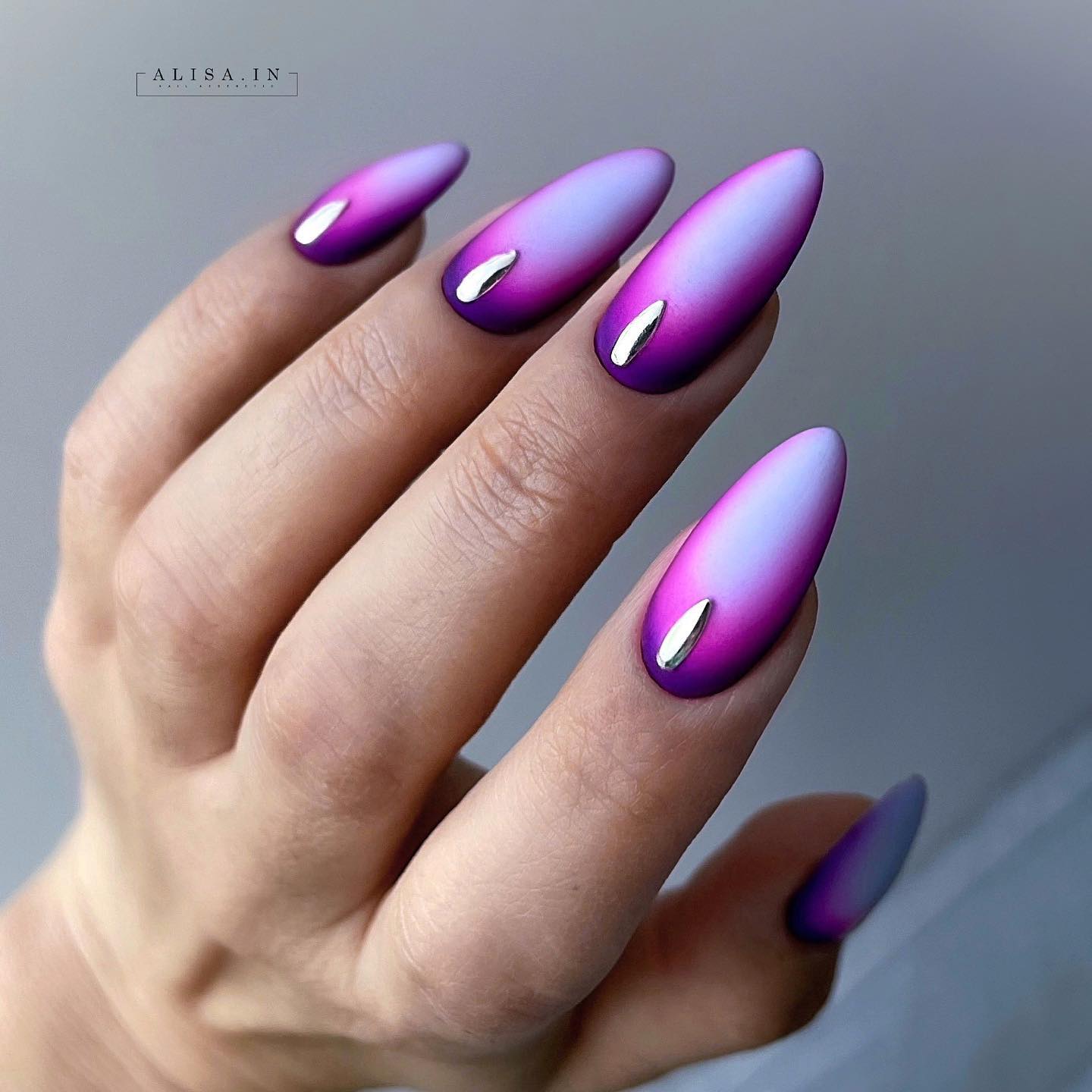 via @alisa.in_
However, beauties will not miss the chance to use beautiful bright gel polish for special occasions! Black, blue, gold, and silver colors will be a spectacular accent for the image.
Don't know which design to choose? Timeless classic red gel nails will always be appropriate!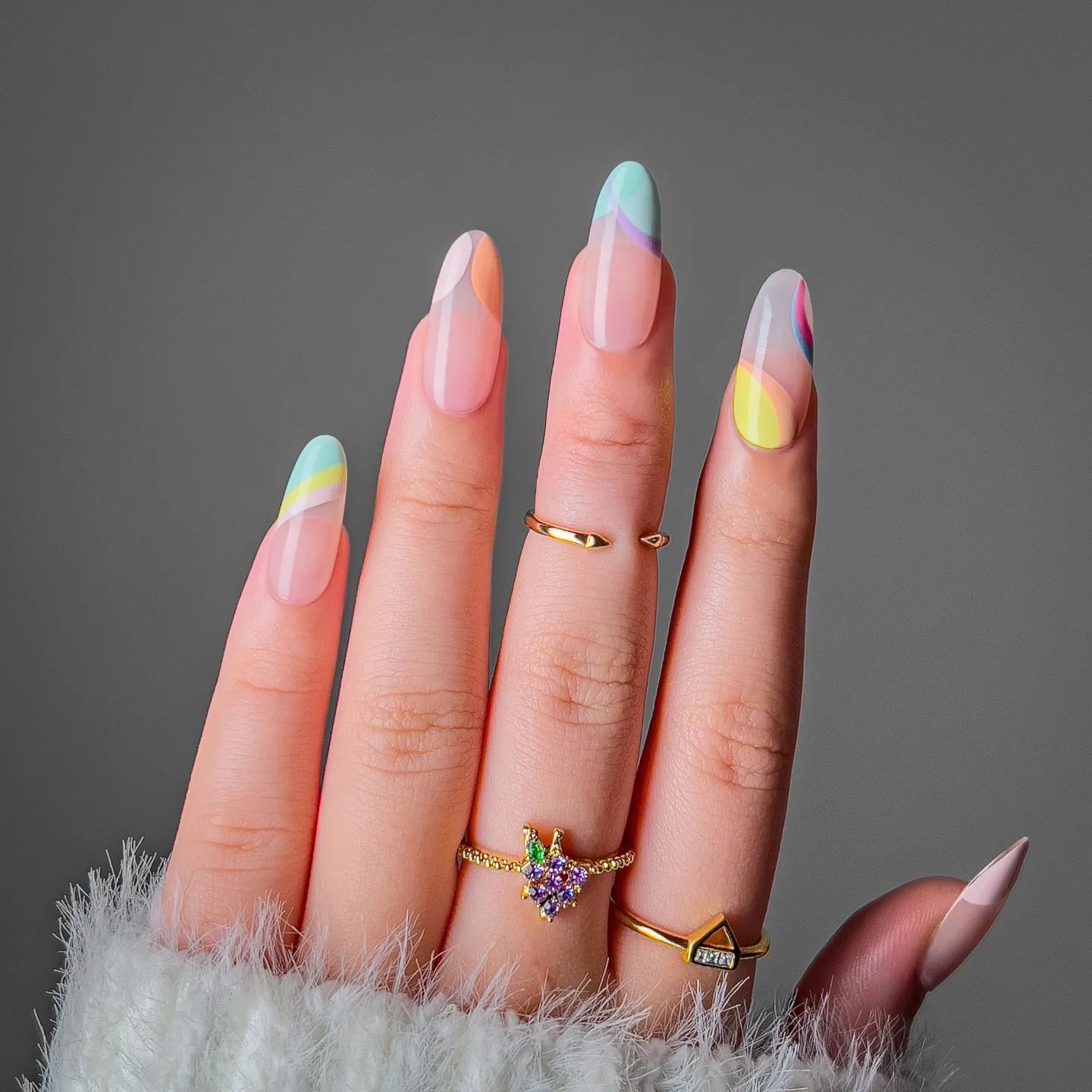 via @nail.art.by.tea
5. French Gel Nail Designs
Want the mani that matches your outfit? Neat snow-white or colorful bright French tips will suit every girl.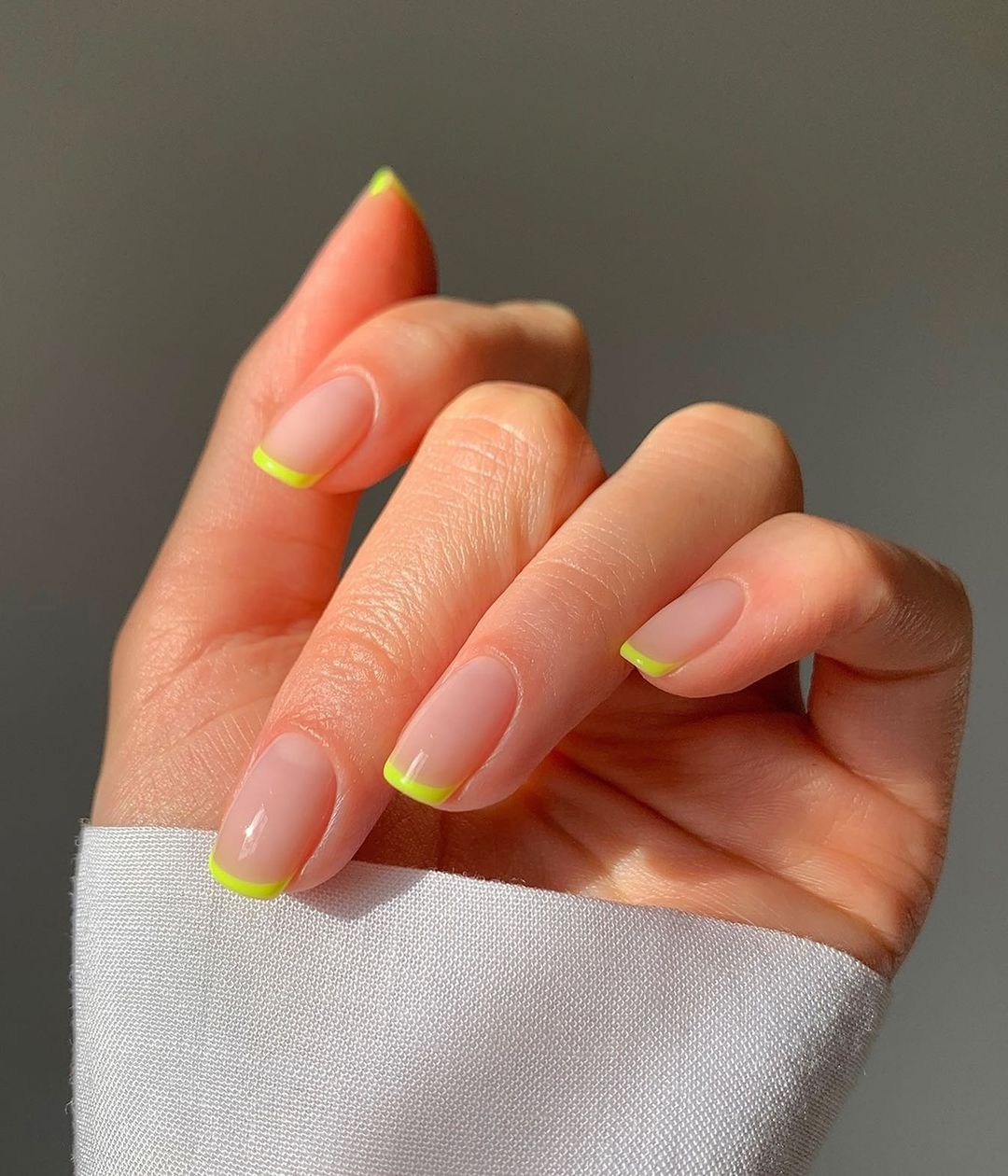 via @raelondonnails
In most cases, such a manicure involves a pastel base color. But you can choose any light and dark saturated shades. So, the design will definitely become original and noticeable!
The French gel manicure is popular for its versatility and sophistication. Don't know what design you want this time? Do french!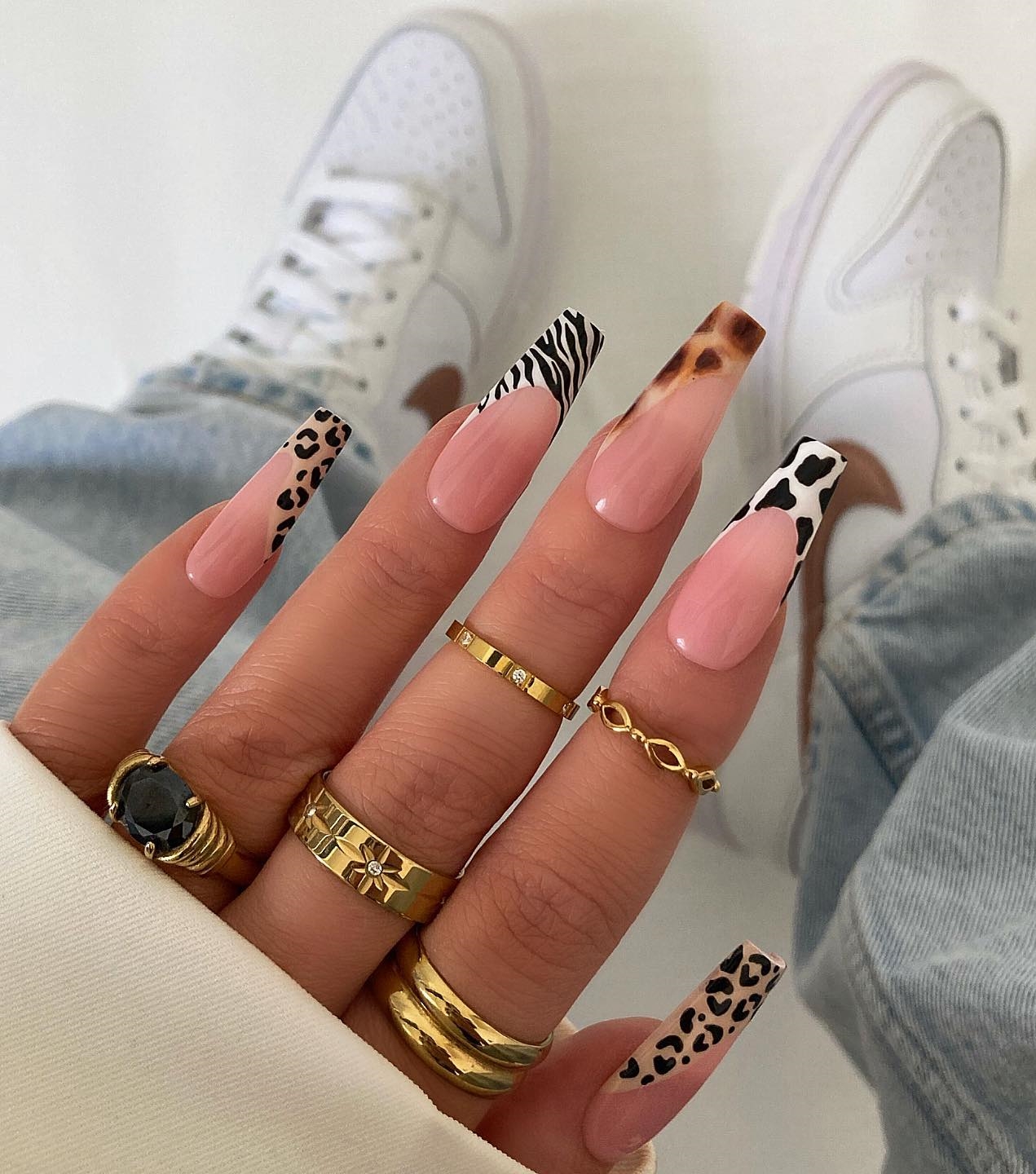 6. Black Gel Nails
Another look that does not lose its relevance is the classy black manicure. It is suitable for nails of any length.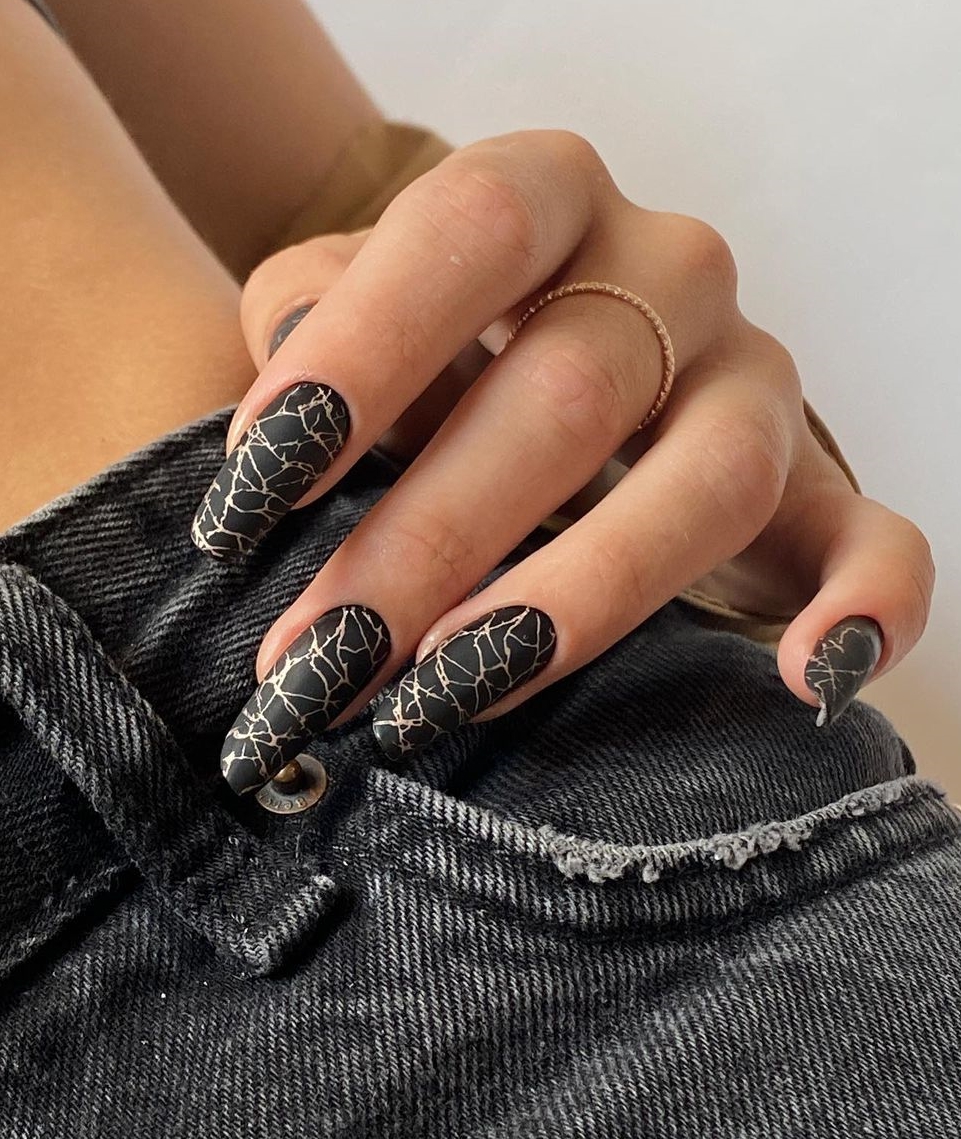 via @trutaroxana
The simplest solution is a plain black coating. But what to choose if you want fun nail designs?
Black is a great base for a variety of experiments! You can apply contrasting abstract ornaments or designs and gold flakes on gel polish. Combined with sequins and rhinestones, this design is suitable for any season.
Do you want to surprise others? Ask the nail artist to do a black French manicure with a black base!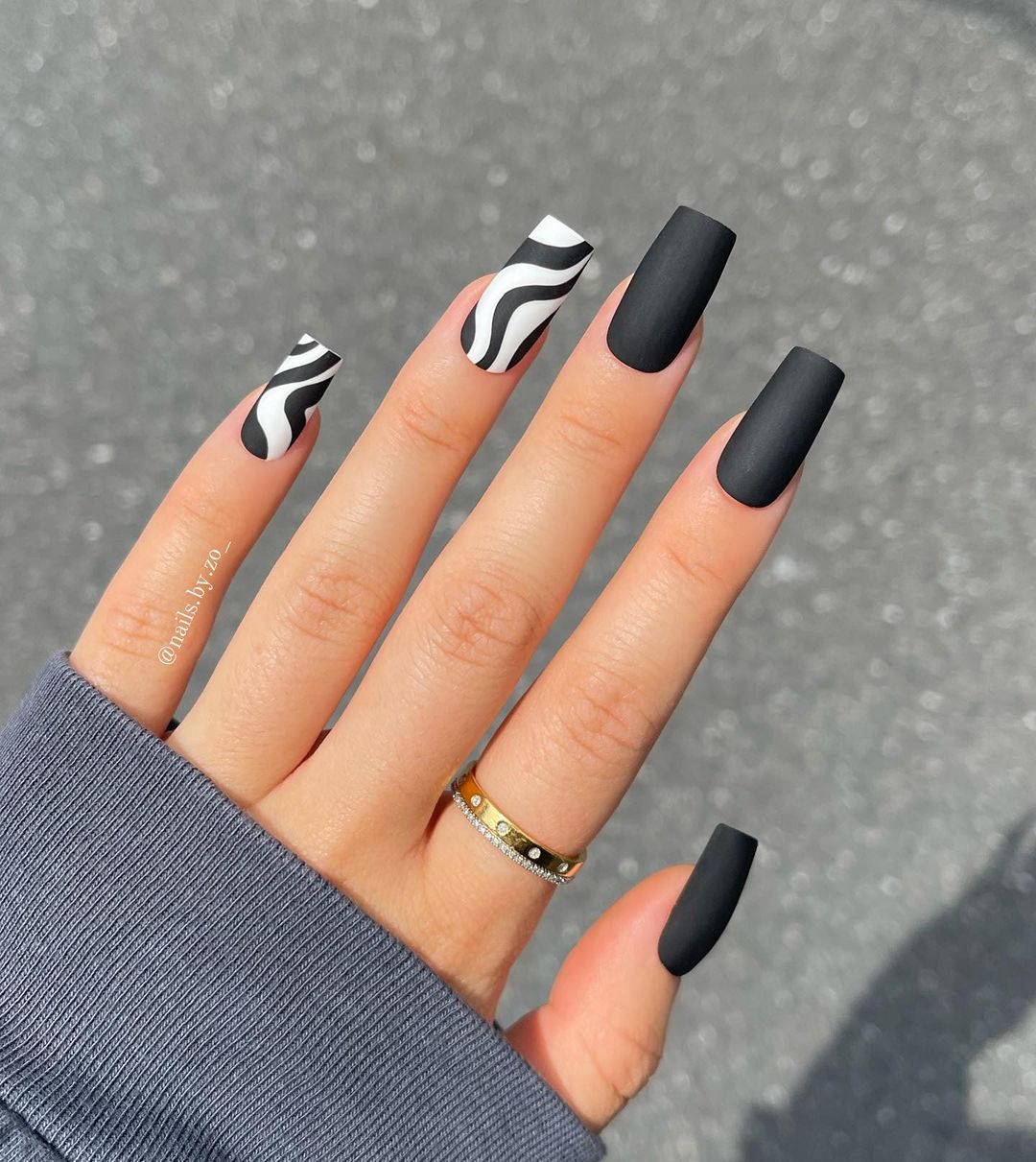 via @nails.by.zo_
7. Pink Gel Nails
The new trend for longer nails is a soft pink manicure. It is suitable for any shape and gives the image tenderness and airiness.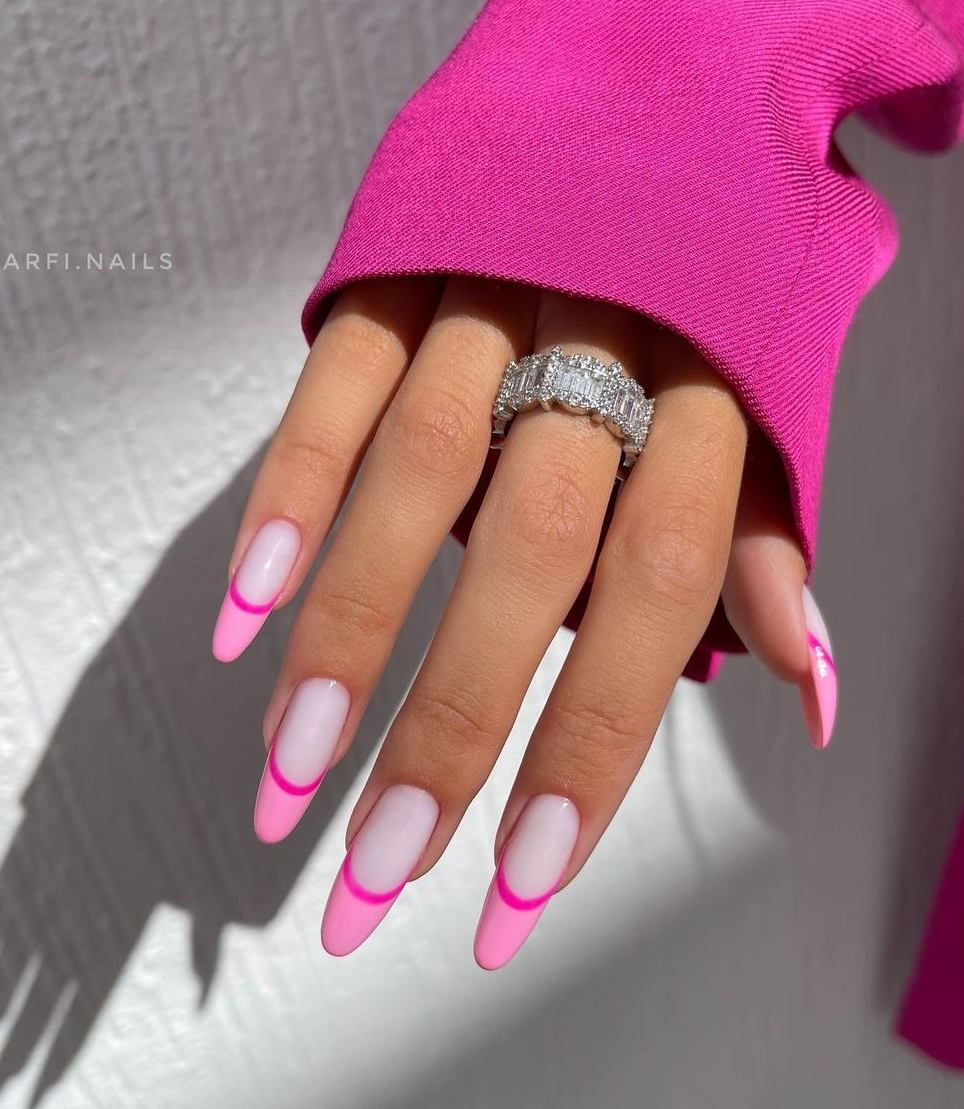 via @arfi.nails
Do not think that such a manicure is boring and uninteresting. Among the many available shades, you can choose both classic and non-trivial gel polishes. For example, dusty pink nail color. By choosing such a coating, you get a versatile but trendy manicure.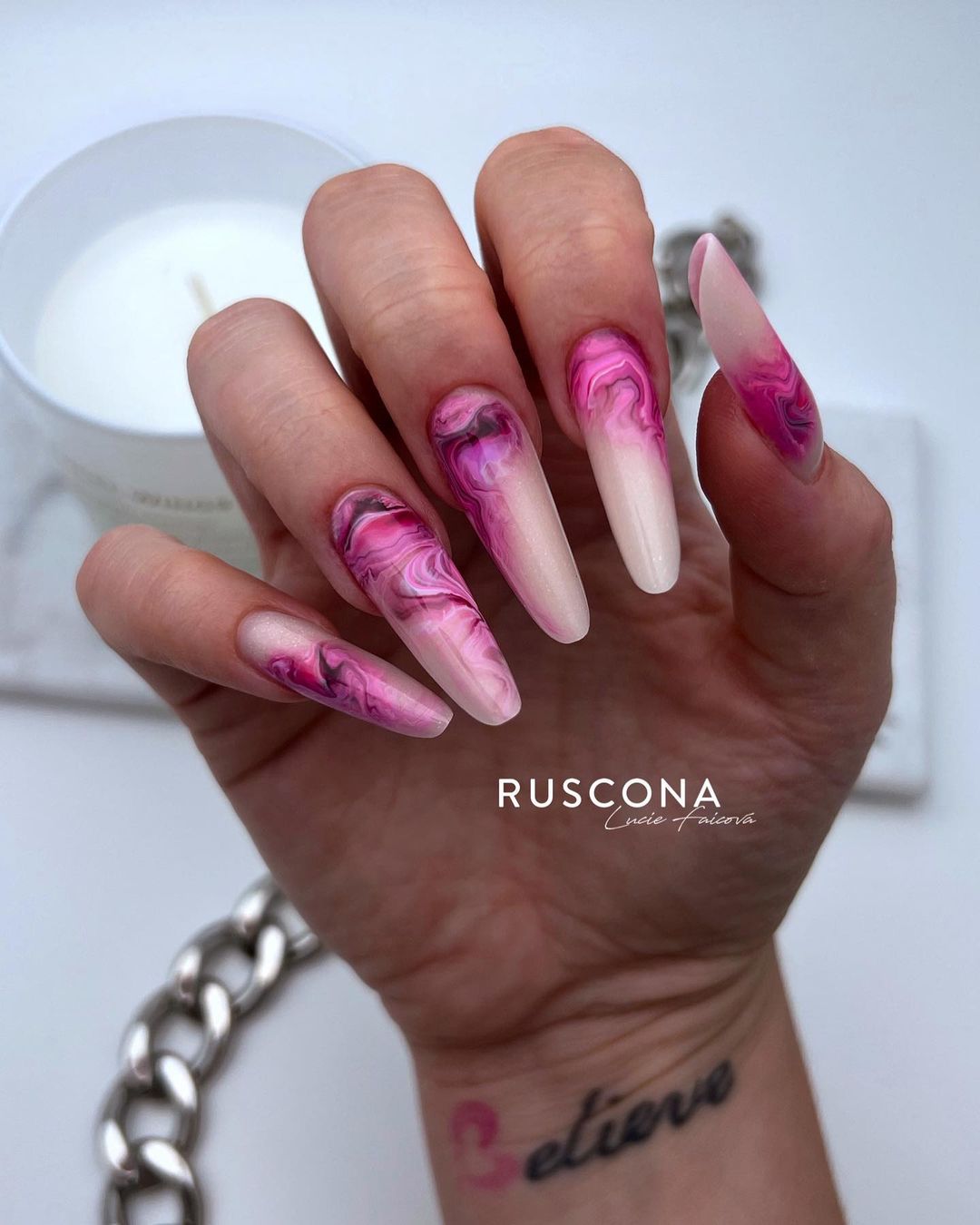 8. Red Gel Nail Designs
Which manicure is best suitable for a special occasion? Many girls choose cherry red nails with funky designs for parties and official events.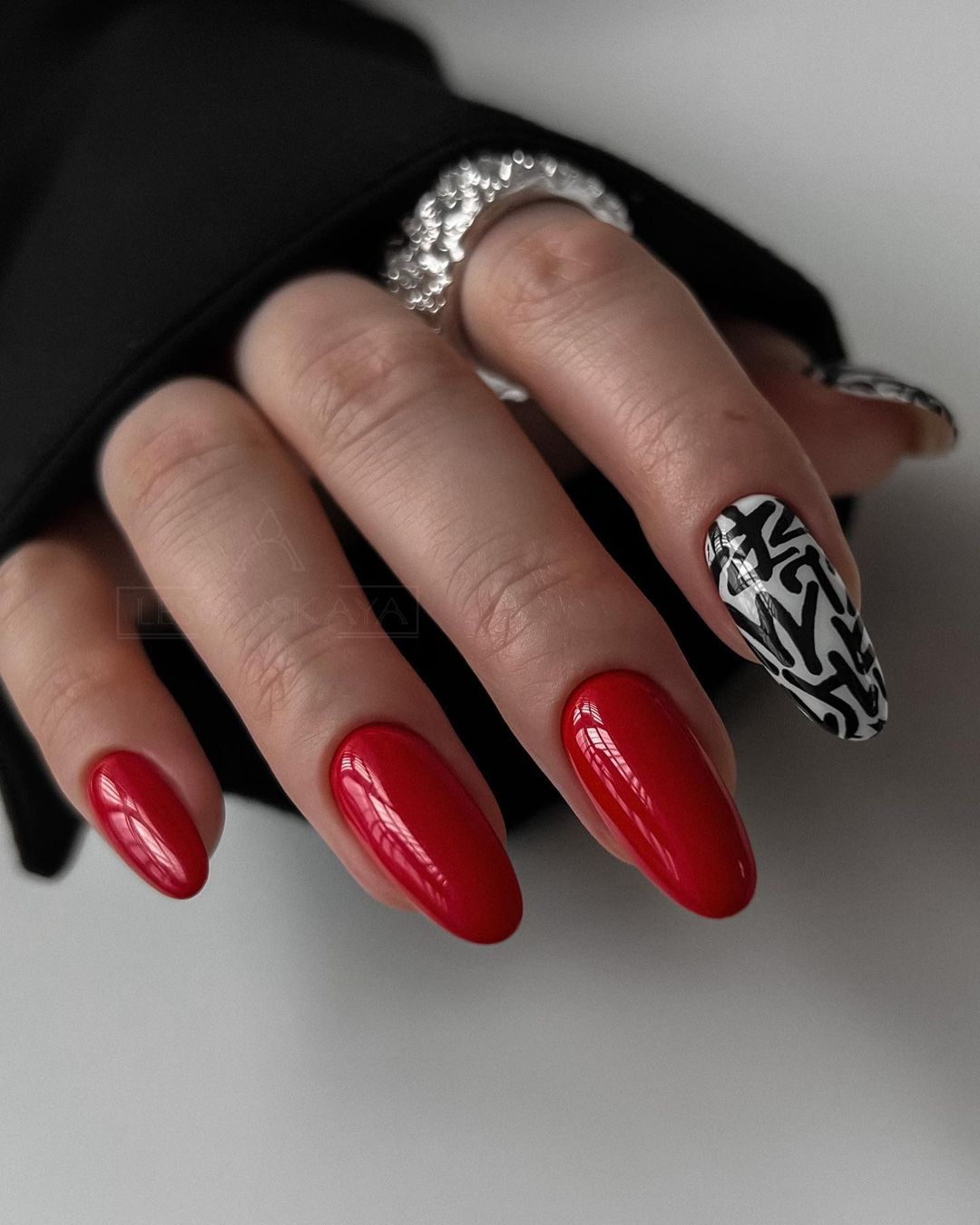 A classic plain glossy finish can be decorated with leopard print or rhinestones, making a reverse shiny French manicure.
Do you prefer shades with orange undertones? Notice the red fall nails. Such a manicure can be plain or gradient, with accent fingers of other warm shades.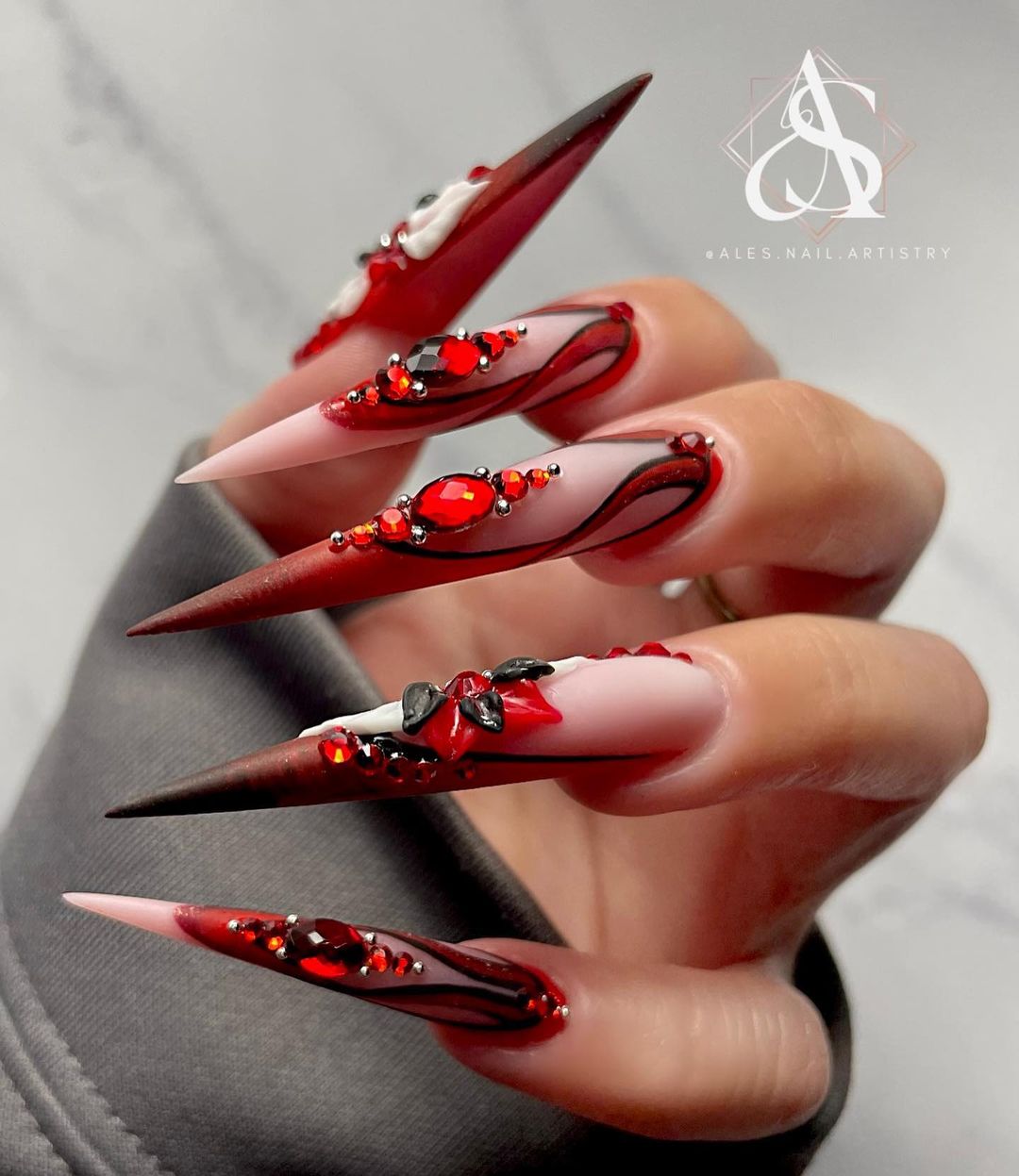 9. Blue Gel Nails
Do you love blue? Try adding it to your next manicure!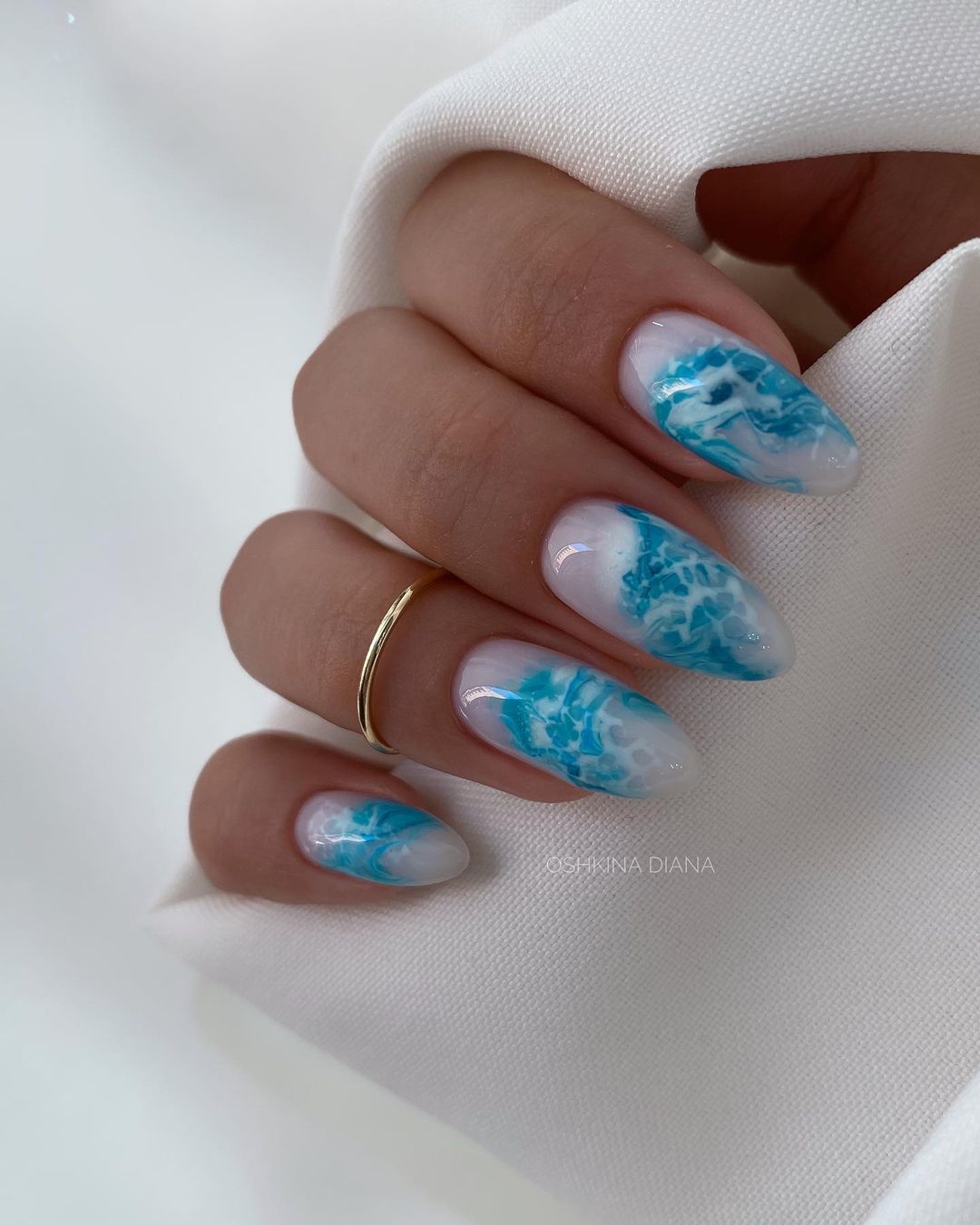 via @oshkina_diana
One of the most popular summer designs is light blue nails. A light heavenly shade will add freshness and airiness to the image. An interesting variation of such a manicure is ombre gel nails. Gentle overflows between blue and white shades will fill the everyday routine with romance.
If you want more contrasting accents, add navy blue on the fingertips. Daring and self-confident beauties like this version of the French manicure.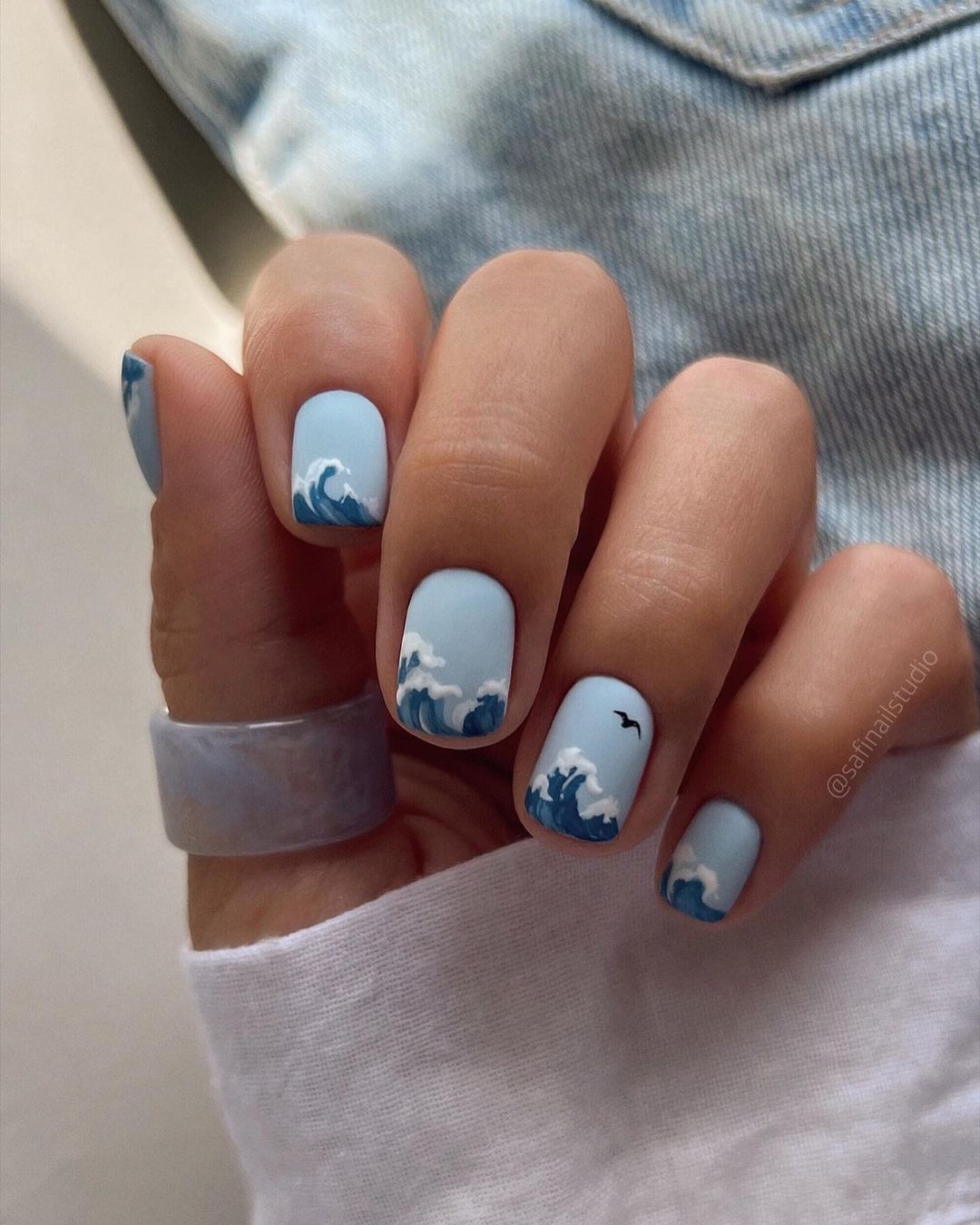 via @safinailstudio
10. Matte Gel Nail Designs
How to diversify the usual manicure? Select matte finish for different nail colors.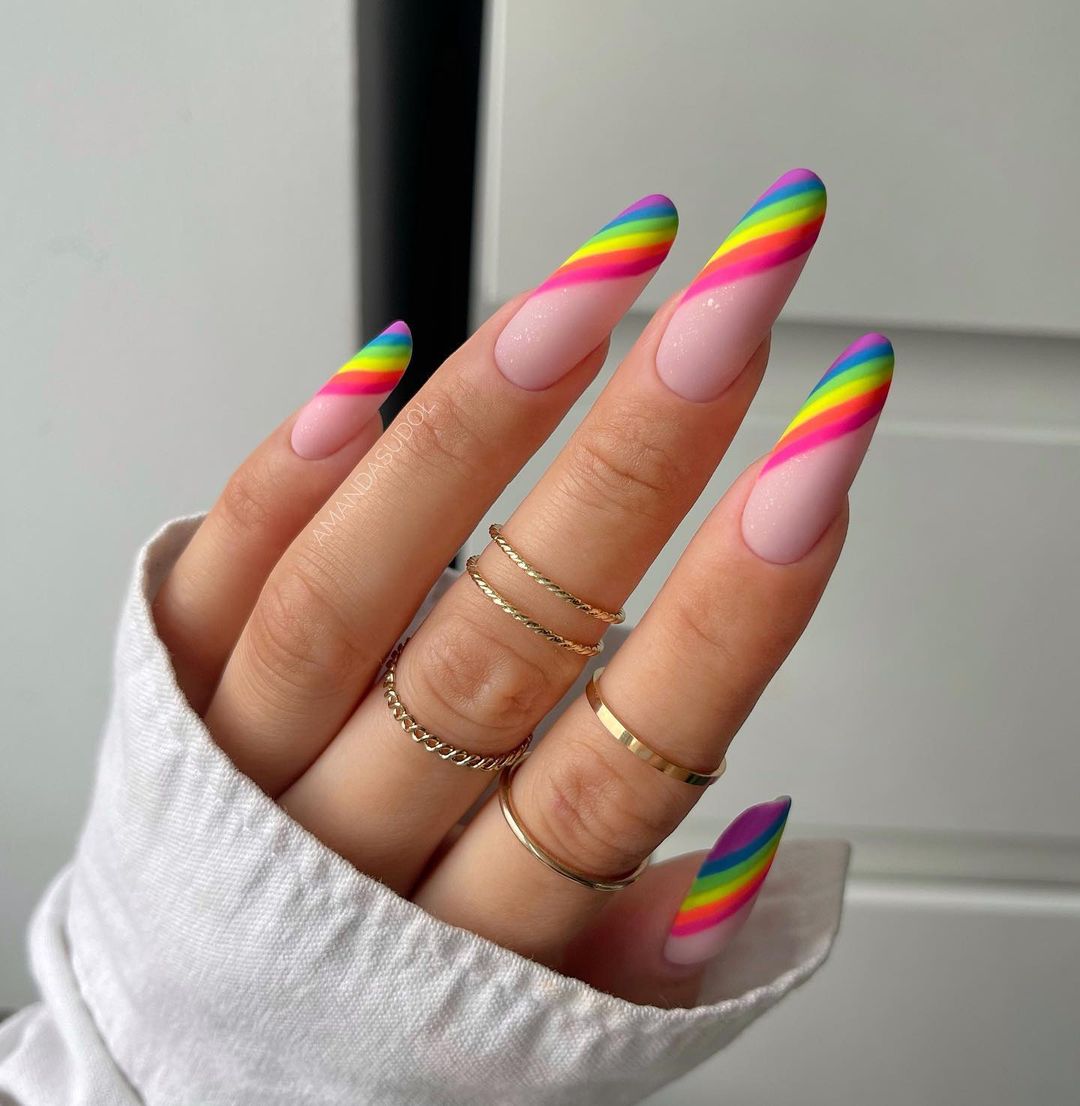 via @amanda.sudolll
You will be surprised how even the simplest monochrome design can change. The special velour texture makes the matte finish deeper and richer. With its help, you will be able to create your own nail design, fully emphasizing individuality.
Matte manicure is relevant in any season. For example, orange is the most popular fall nail color. In a matte finish, it will 100% charm you, even if you prefer only nude shades!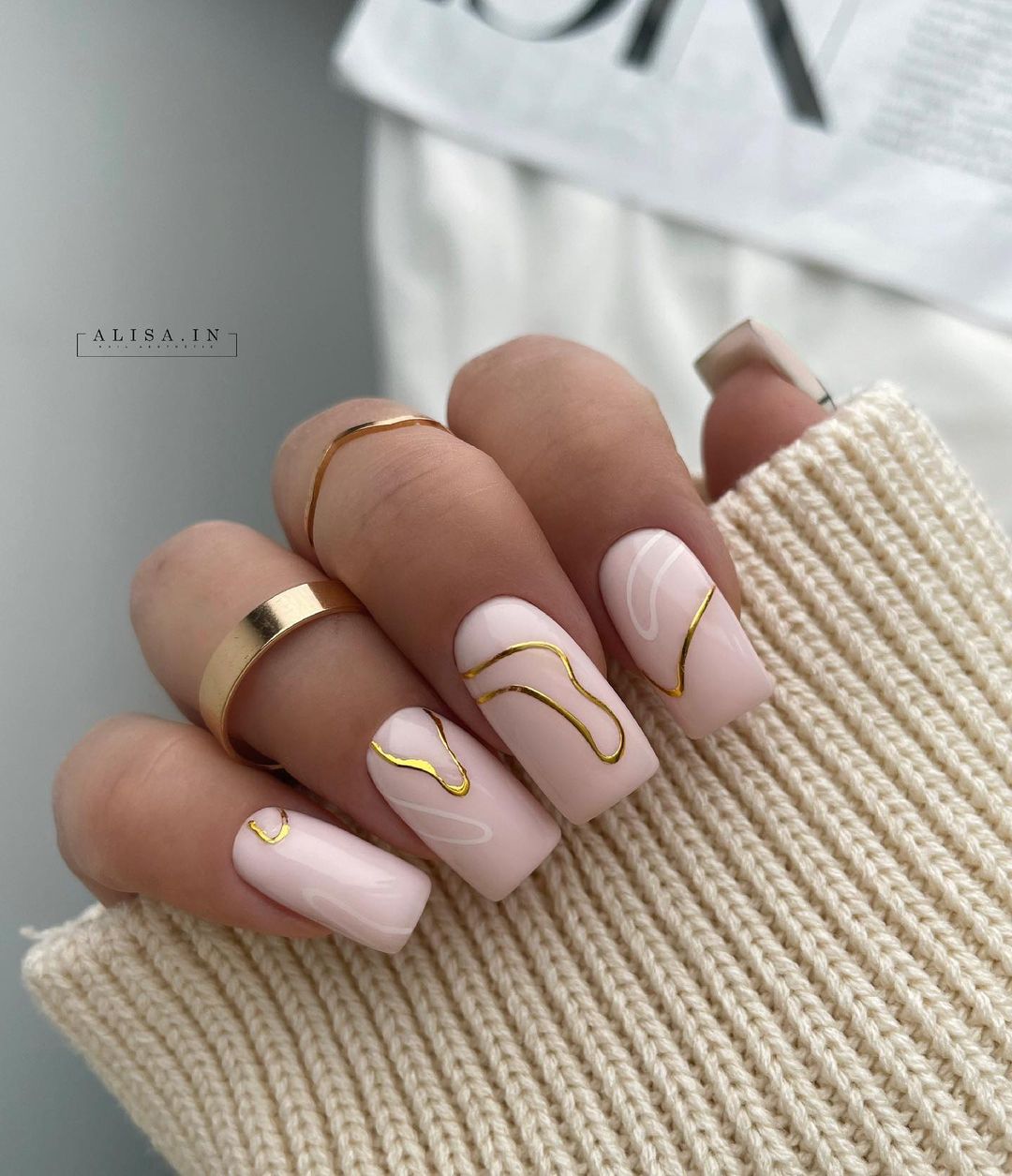 via @alisa.in_
11. Floral Nail Design
Which gel nail fun design is the most popular regardless of the season? Floral manicure!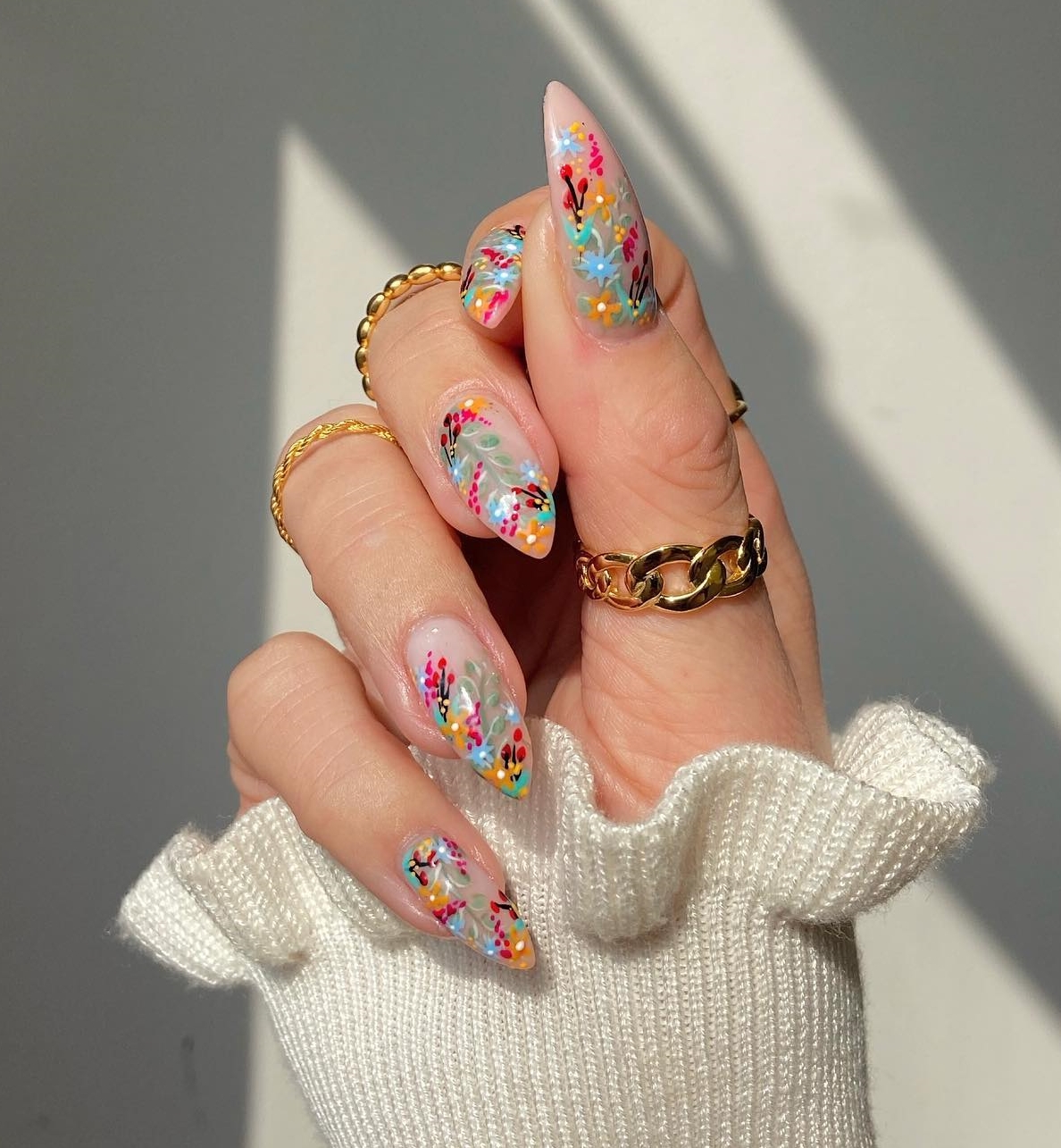 This category includes many different designs. You can choose cute spring nails. Made in pastel colors, they are filled with tenderness and grace. A French manicure with a floral design looks no less stylish.
Summer and autumn are the time for more saturated colors and contrasting ornaments. During this period, drawings and stampings with tropical and wildflowers are often ordered from nail masters. They can be placed over the entire surface of the nails or only on accent fingers.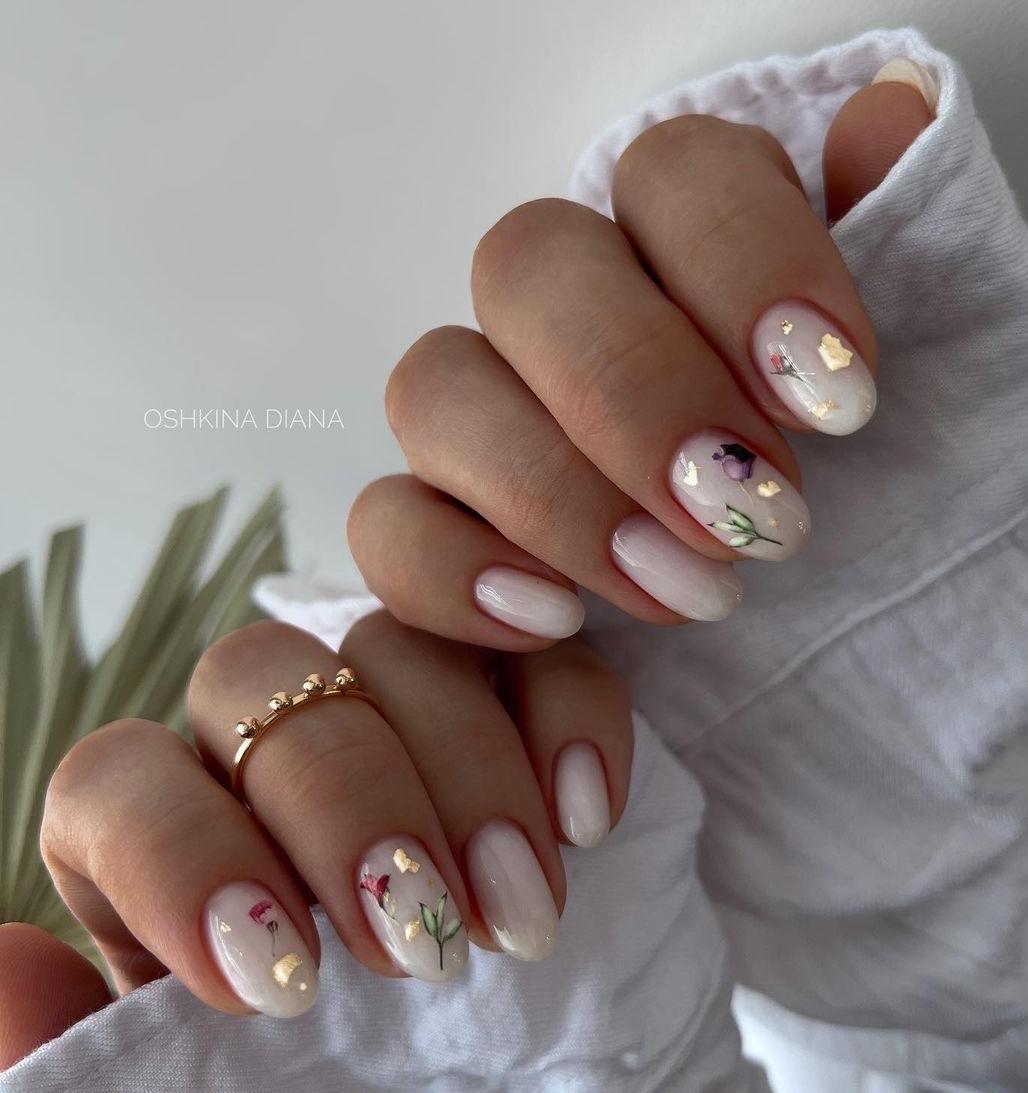 via @oshkina_diana
12. Green Gel Nail
A wide green gel nail range allows lovers of bright manicures to turn the most daring creative ideas into reality.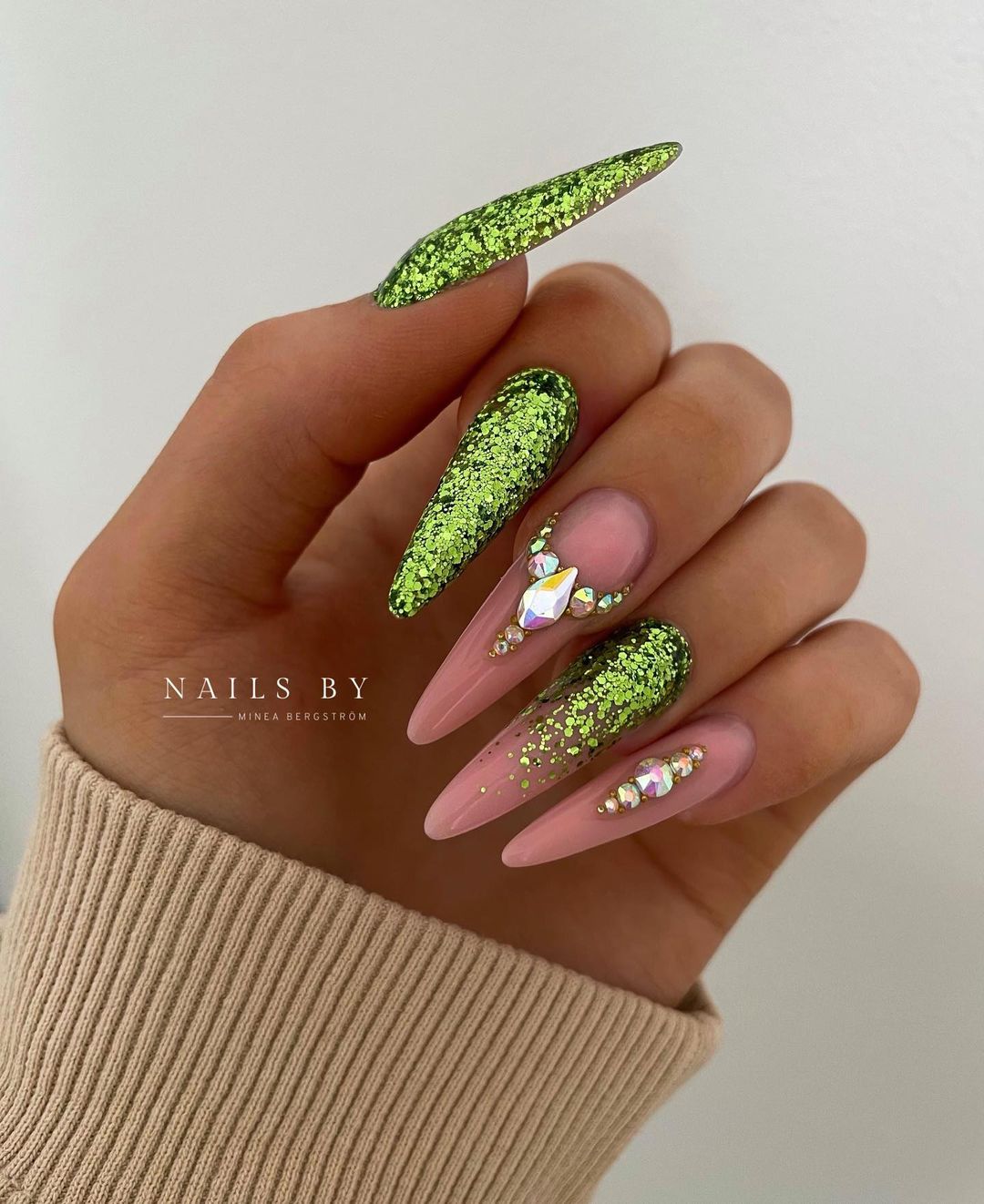 via @minea.nails
Original and, at the same time discreet dark green gel nail designs add intrigue and sophistication to the image. Emerald shades are especially suitable for red-haired beauties, in harmony with fiery curls and freckles.
Green color can be a good base for drawings. What do girls often want to put on a natural shade? One of the top orders from nail masters is the green nails with a butterfly.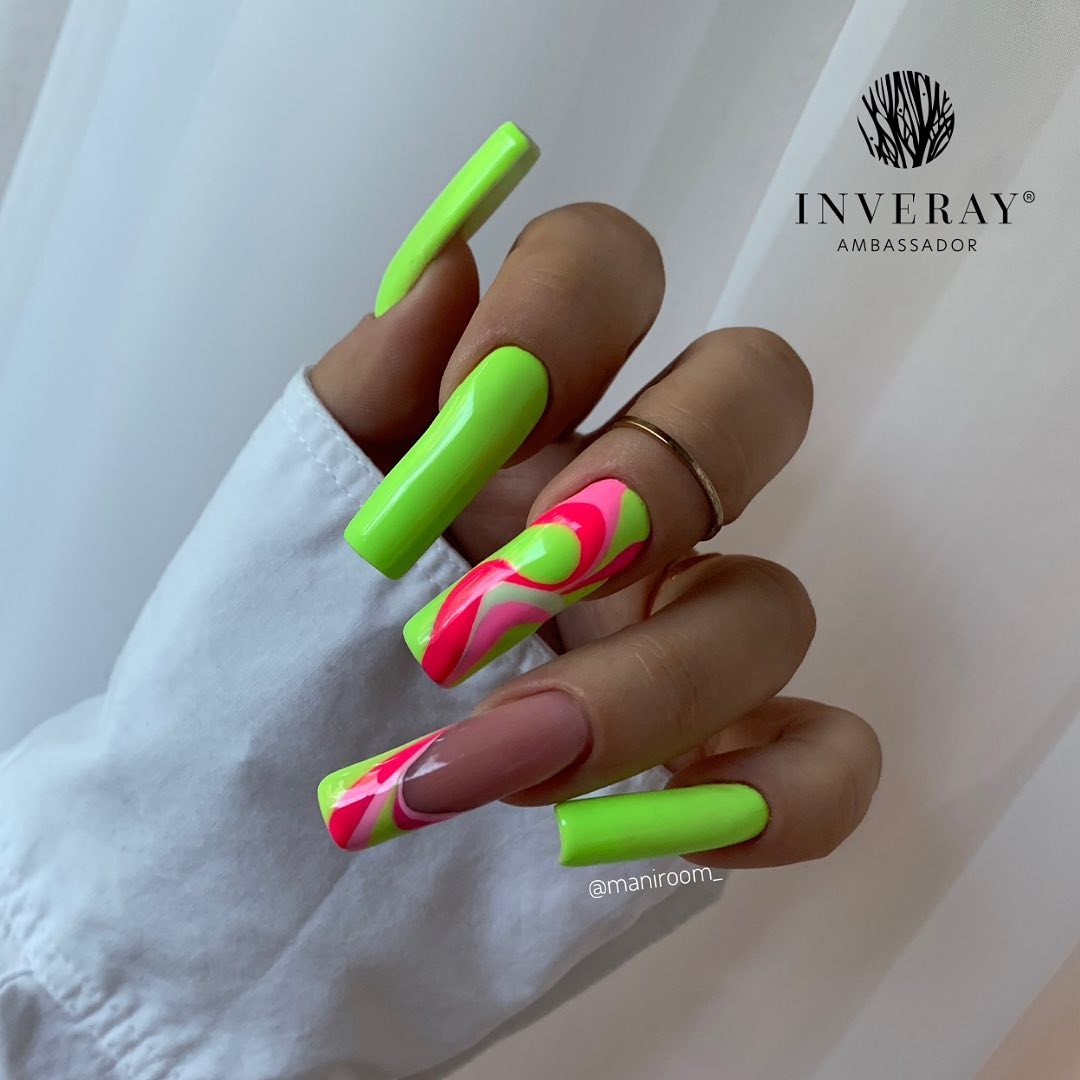 via @maniroom_
13. Gel Natural Nail Designs
You do not like colored coatings or the situation does not allow you to choose a bright manicure? Well-designed natural nails will look no worse than colorful designs.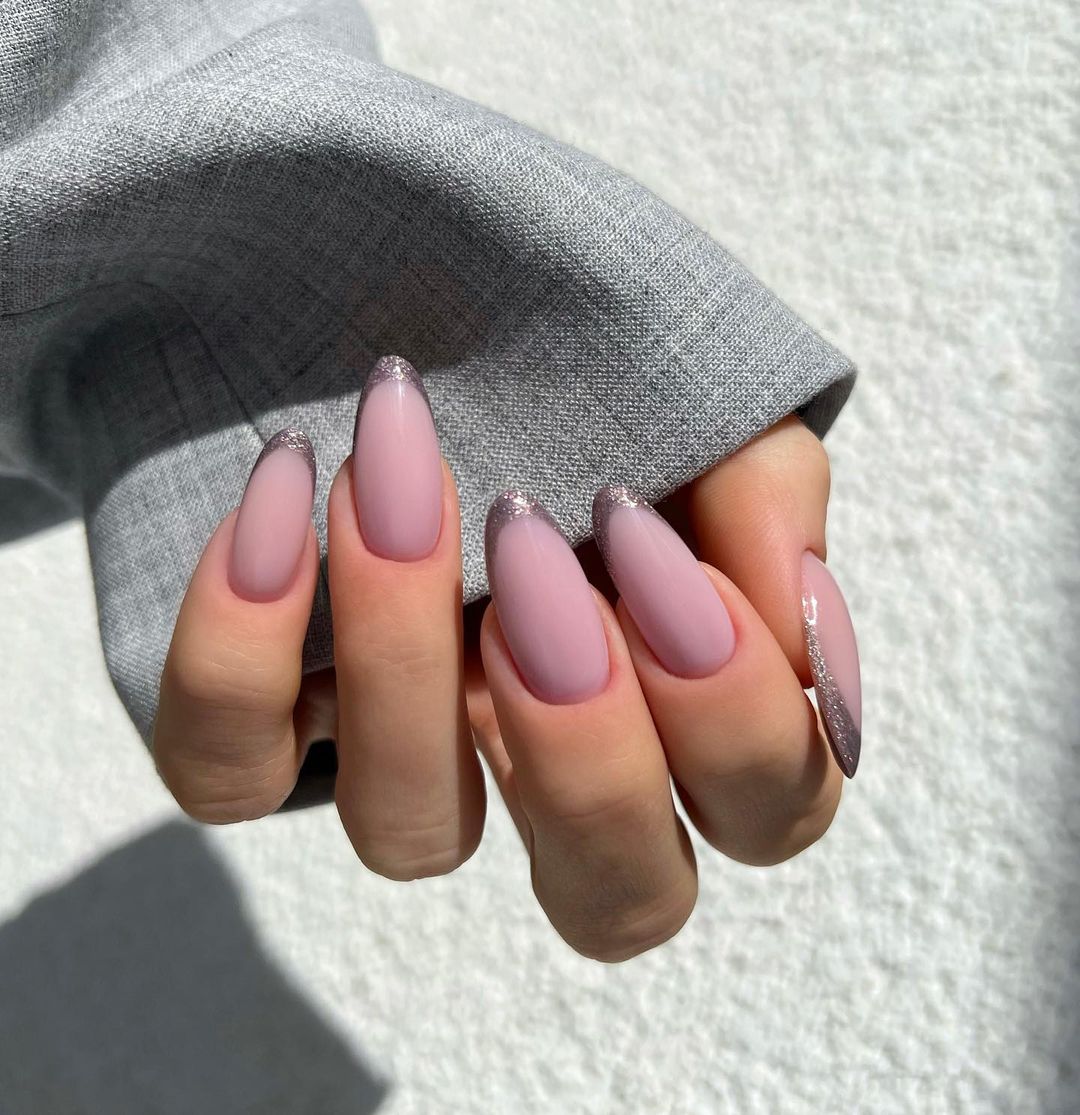 via @aaginails
Transparent and almost imperceptible pastel bases will transform your look in a matter of minutes. If possible, you can add an accent nail design with tiny rhinestones or minimalistic patterns.
What do you need to make a nude manicure look luxurious? In addition to high-quality coverage, do not forget about the cuticle remover for an adorable look.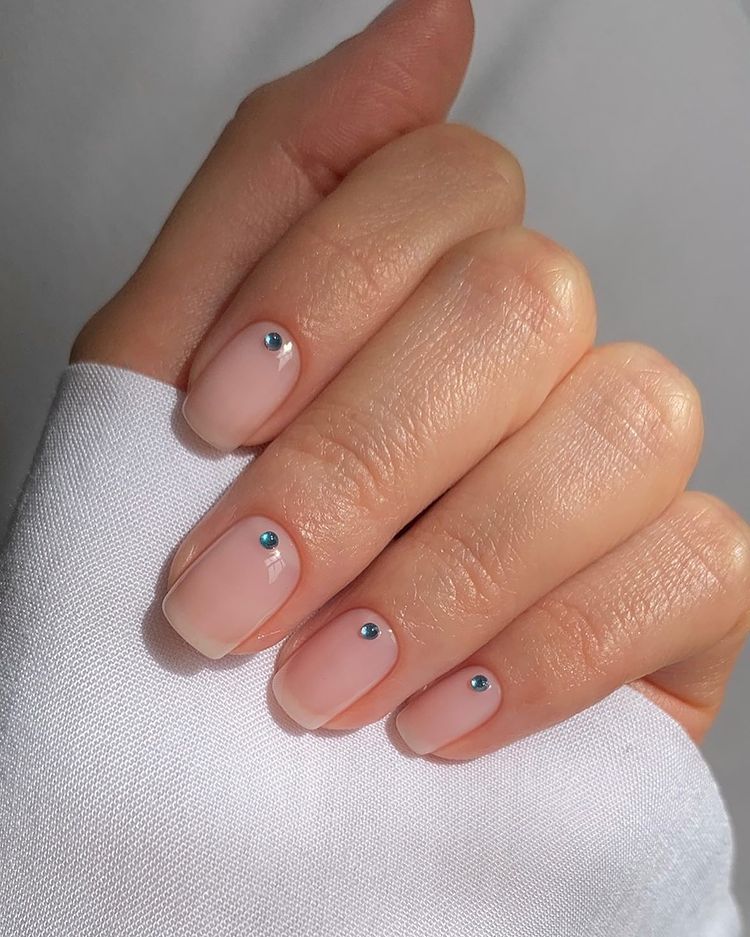 via @raelondonnails
14. Glitter Gel Nails
Are you going to a party? Nail designs with glitter will help you shine brighter than the rest!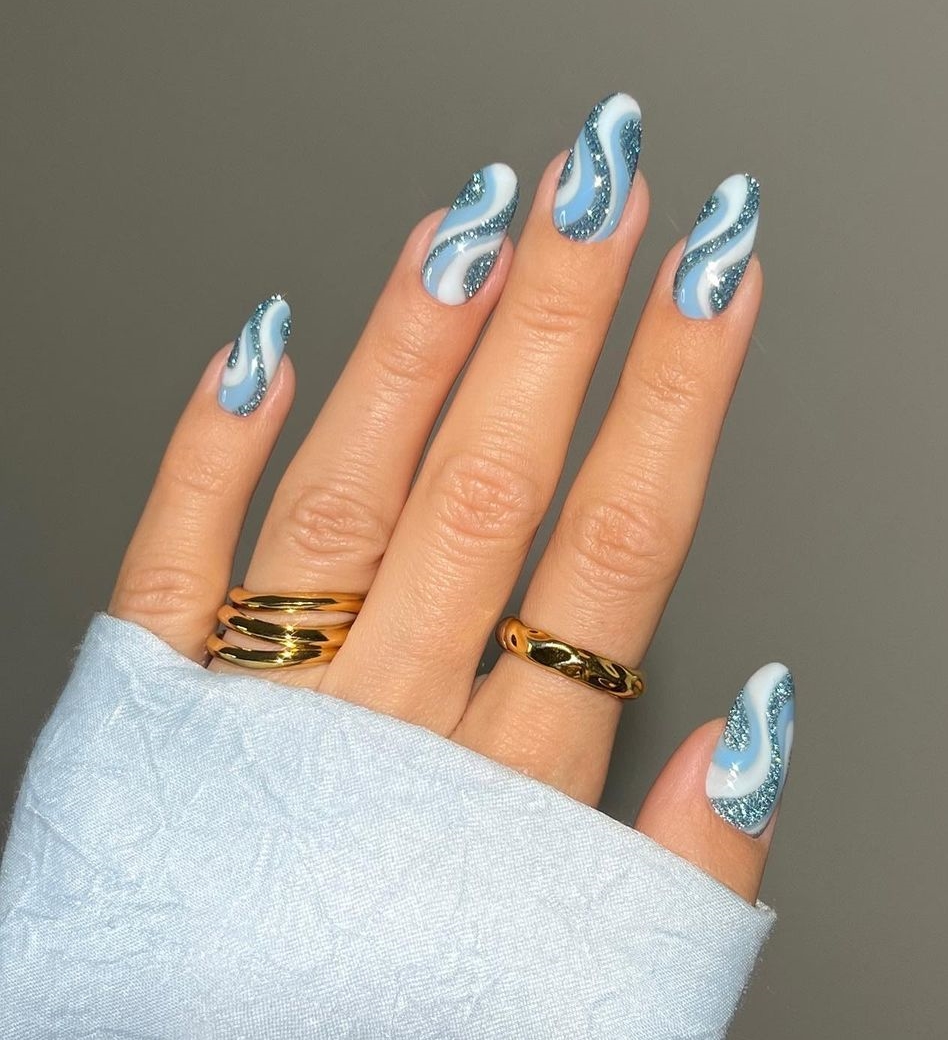 via @heygreatnails
Please note: it is not at all necessary to cover all fingers with shining varnish. If you prefer laconic and discreet designs in everyday life, choose French tips with glitter. Such a manicure will match your image and, at the same time, look more festive than usual.
You can also apply glitter on the accent nail. In combination with a solid color coating on the rest of the fingers, it will create a suitable atmosphere without excessive shine.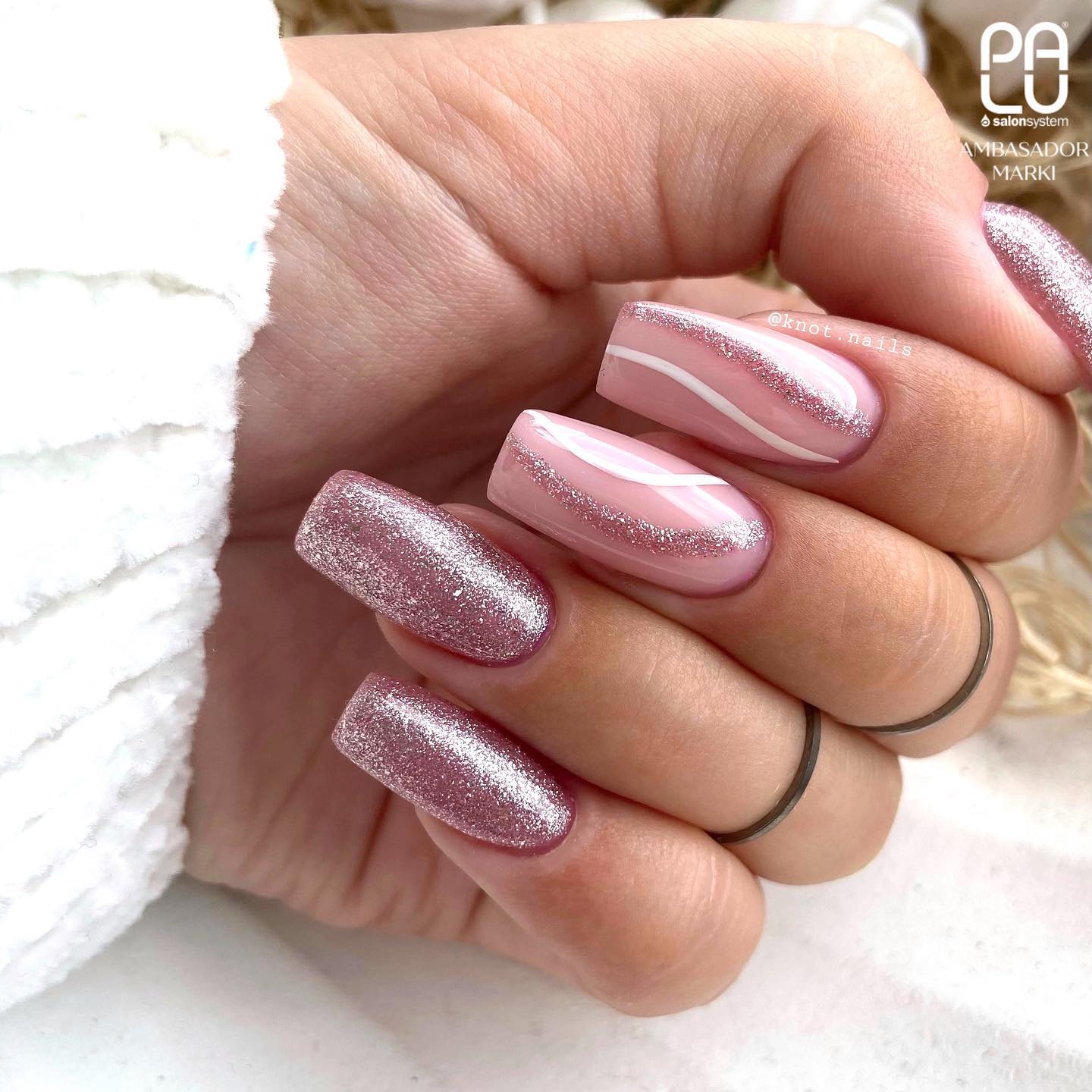 via @knot.nails
15. White Gel Nails
A classy white manicure is always on the wave of popularity. By choosing different shades of this color, you can get a feminine and delicate look.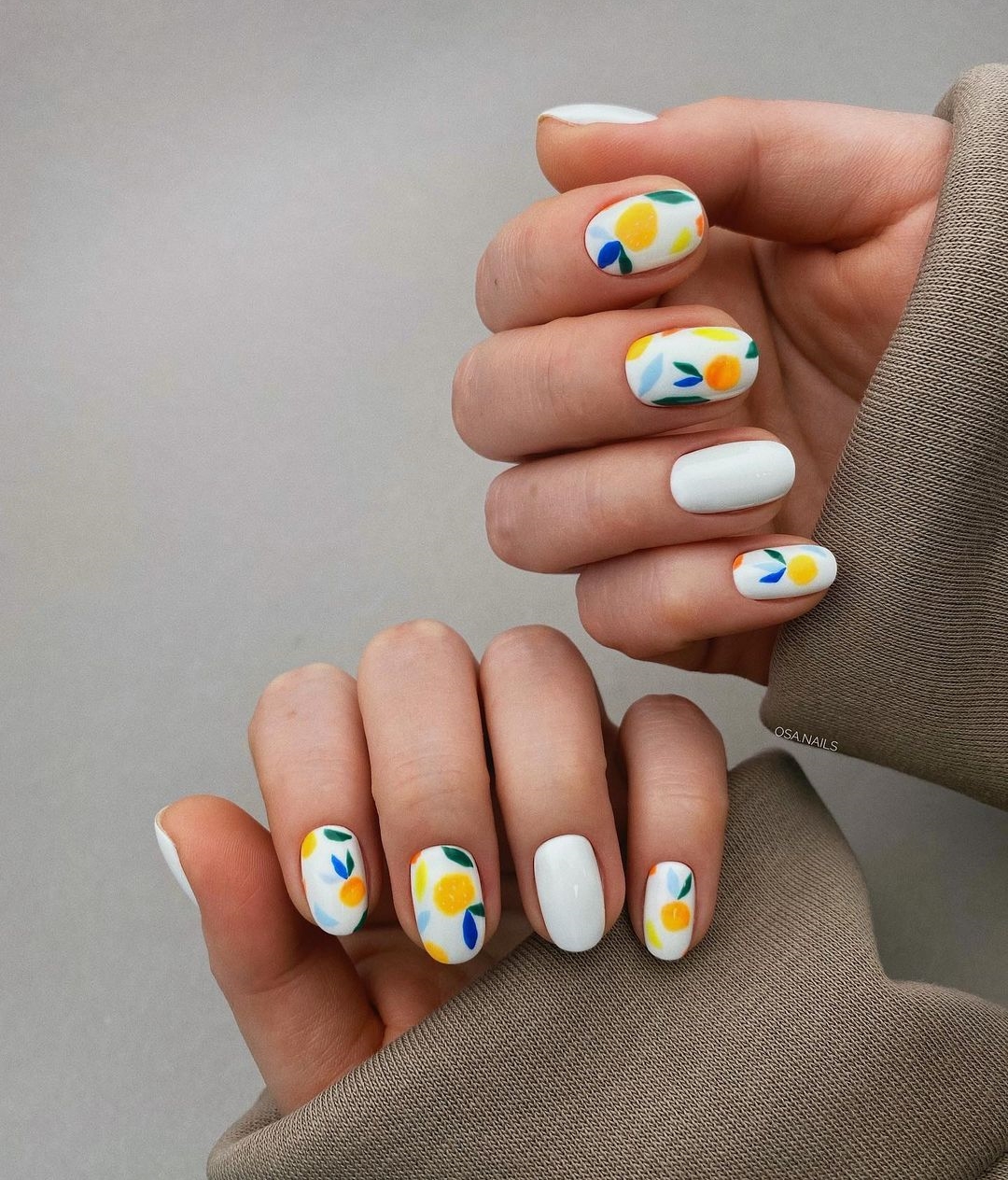 via @osa.nails
Warm and cool tones are used for both monochromatic coverage and complex designs. The most common use of this color is white French tips. It is often complemented with shiny elements and minimalistic drawings.
What colors can be combined with white? Classics lovers choose black or dark gray. If you want to brighten up your workdays, go for trendy pink and white gel nails.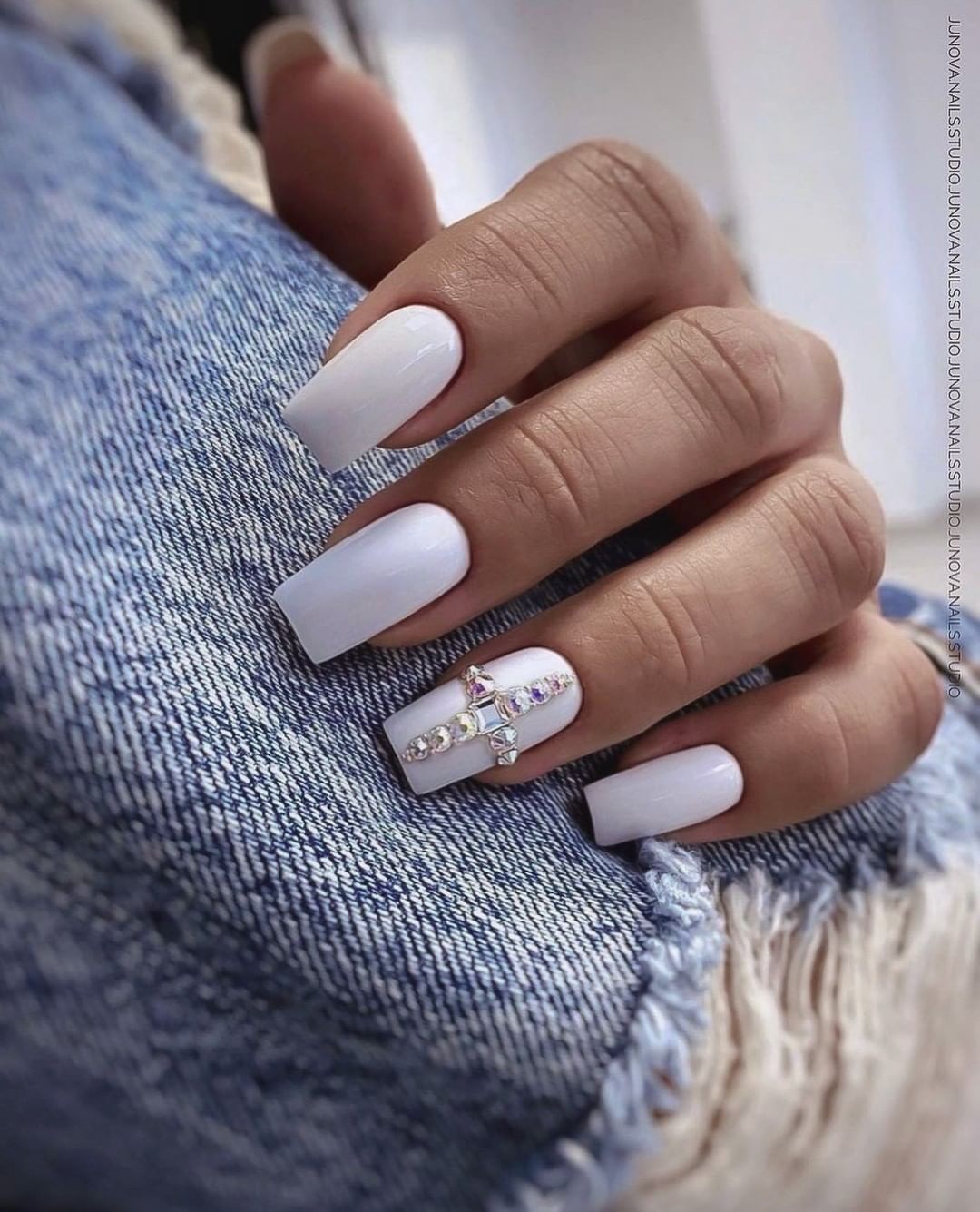 16. Purple Gel Nails
How to make a unique gel nail design? Choose purple as your main color and finish the design with a matte finish.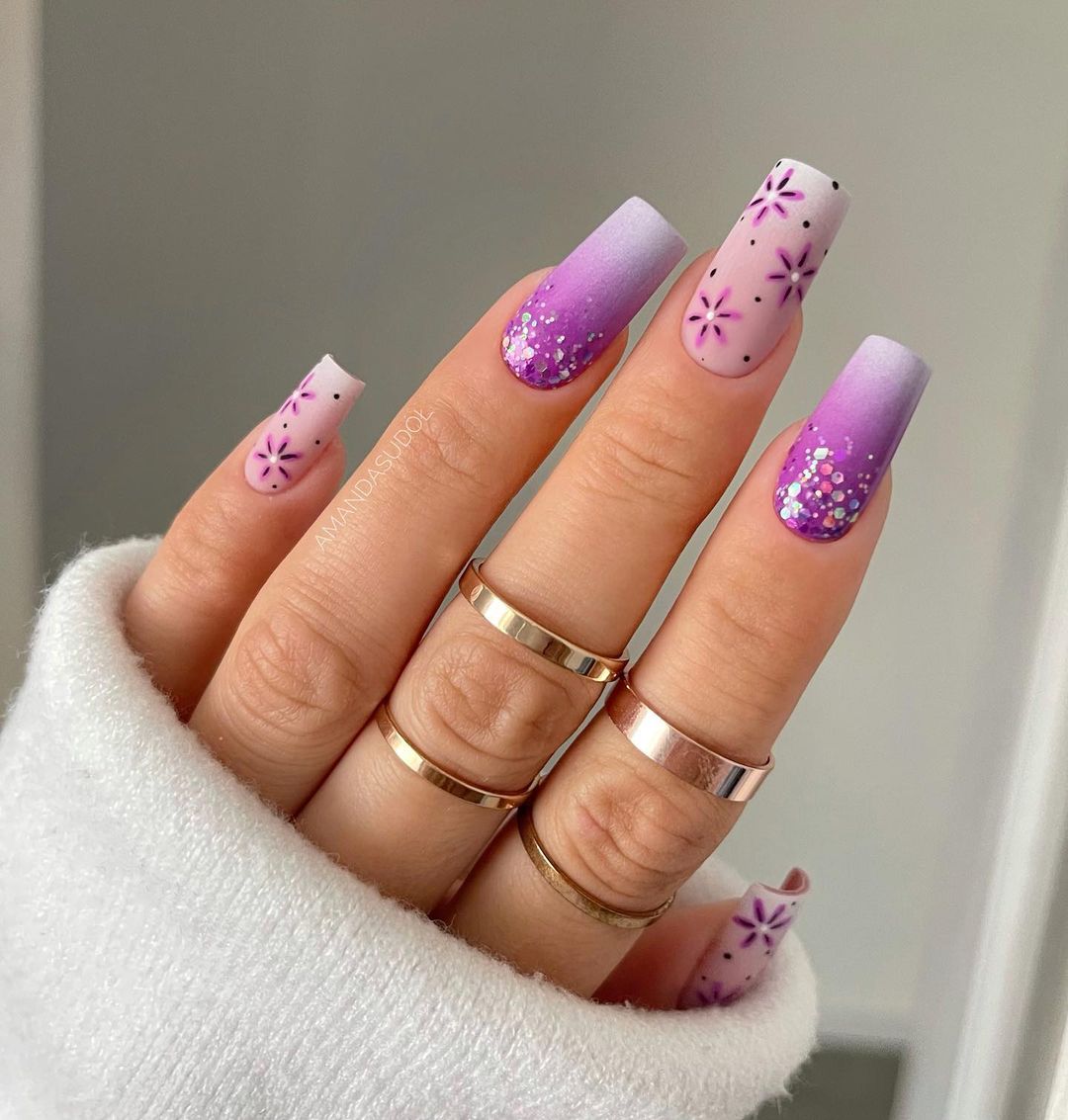 via @amanda.sudolll
This combination will definitely get a lot of compliments from others. A matte finish will make a bright color deeper and more intriguing. Purple nail designs look especially advantageous on medium and long lengths.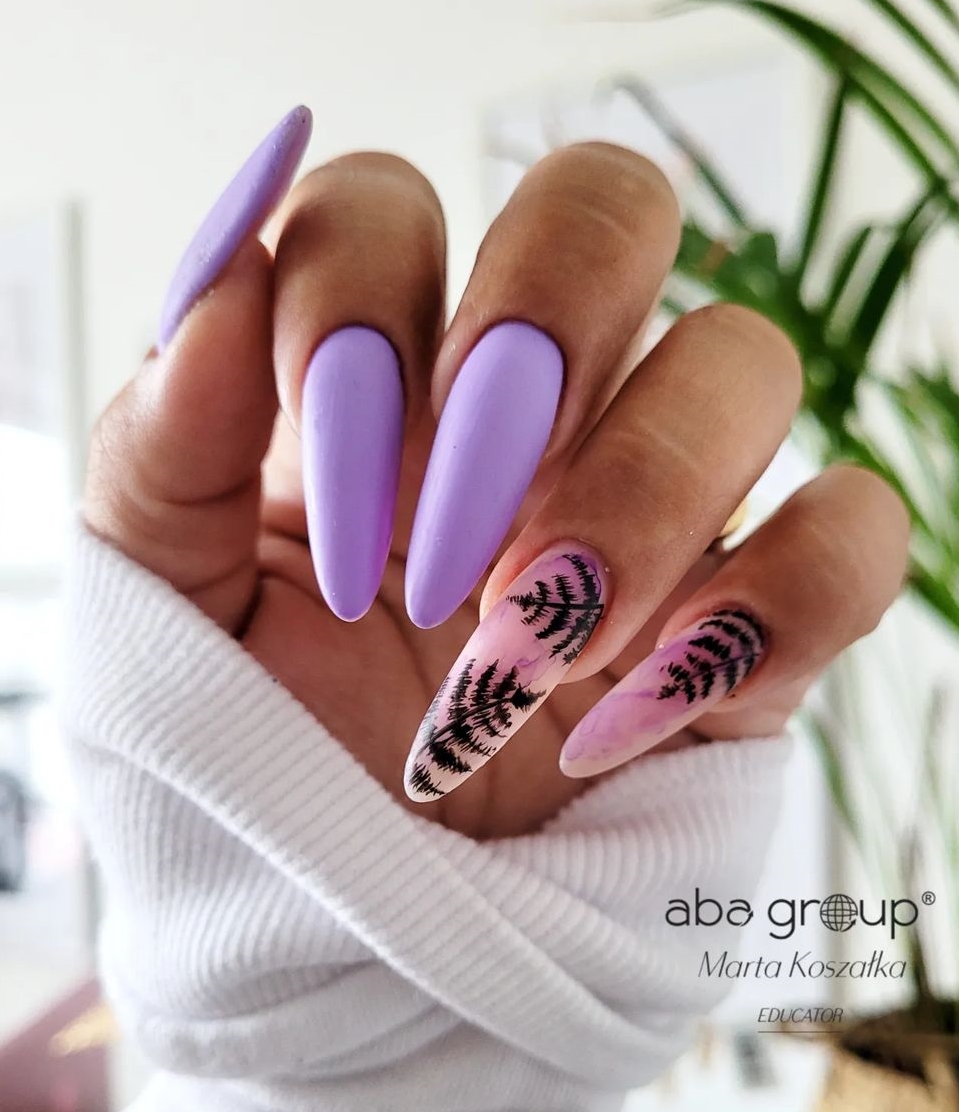 17. Gel Thanksgiving Nails
It's time to start looking for the best thanksgiving nail designs! What manicure to do for the holiday?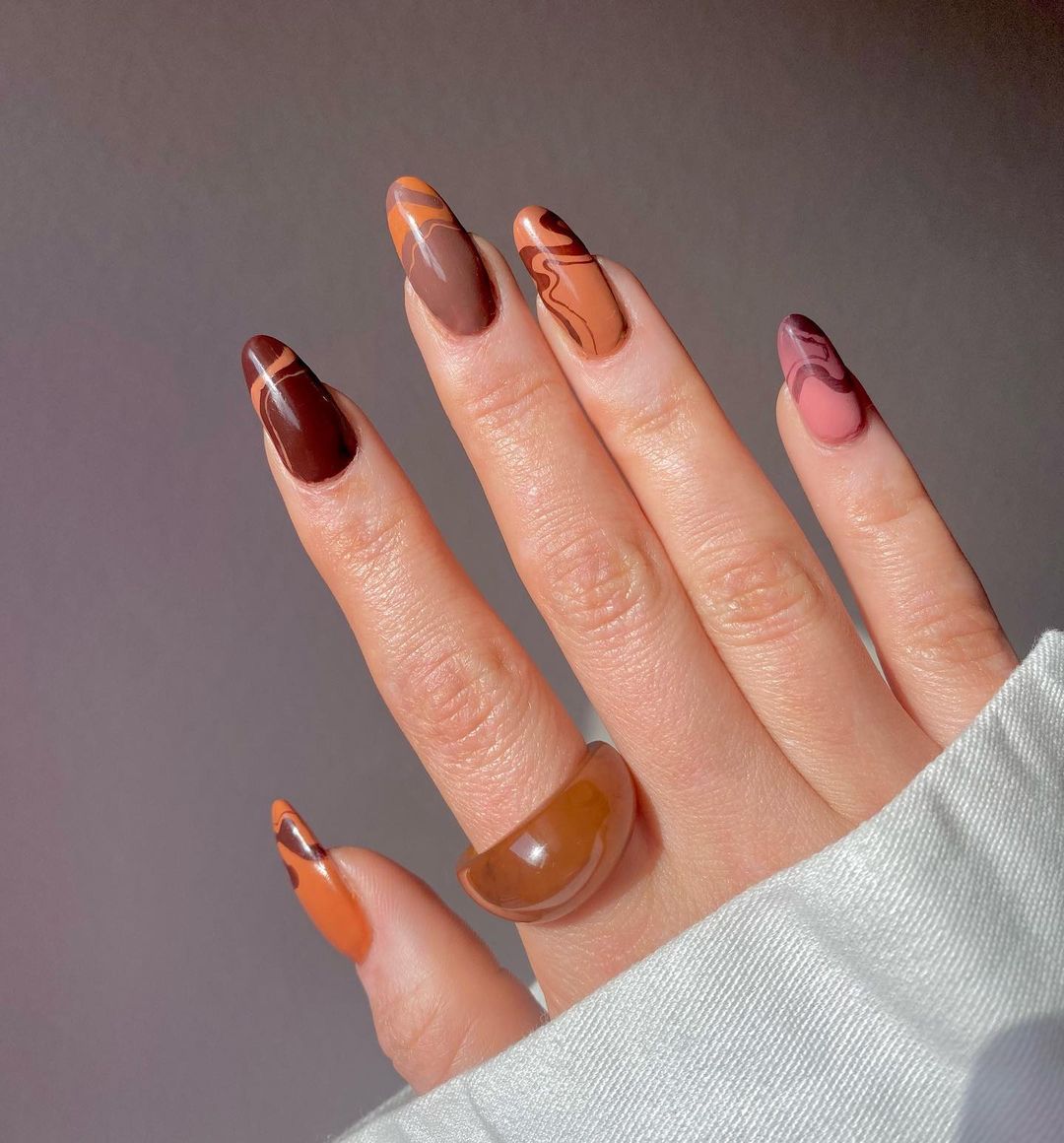 via @_karebeauty_
Choose harmonious autumn warm nail tones — brown, green, orange, burgundy, yellow. You can take one of them for a solid color finish and make a design with a gradient or accent fingers.
Want more colors? Then, bright drawings or glitter nails for a festive mood will be your best choice!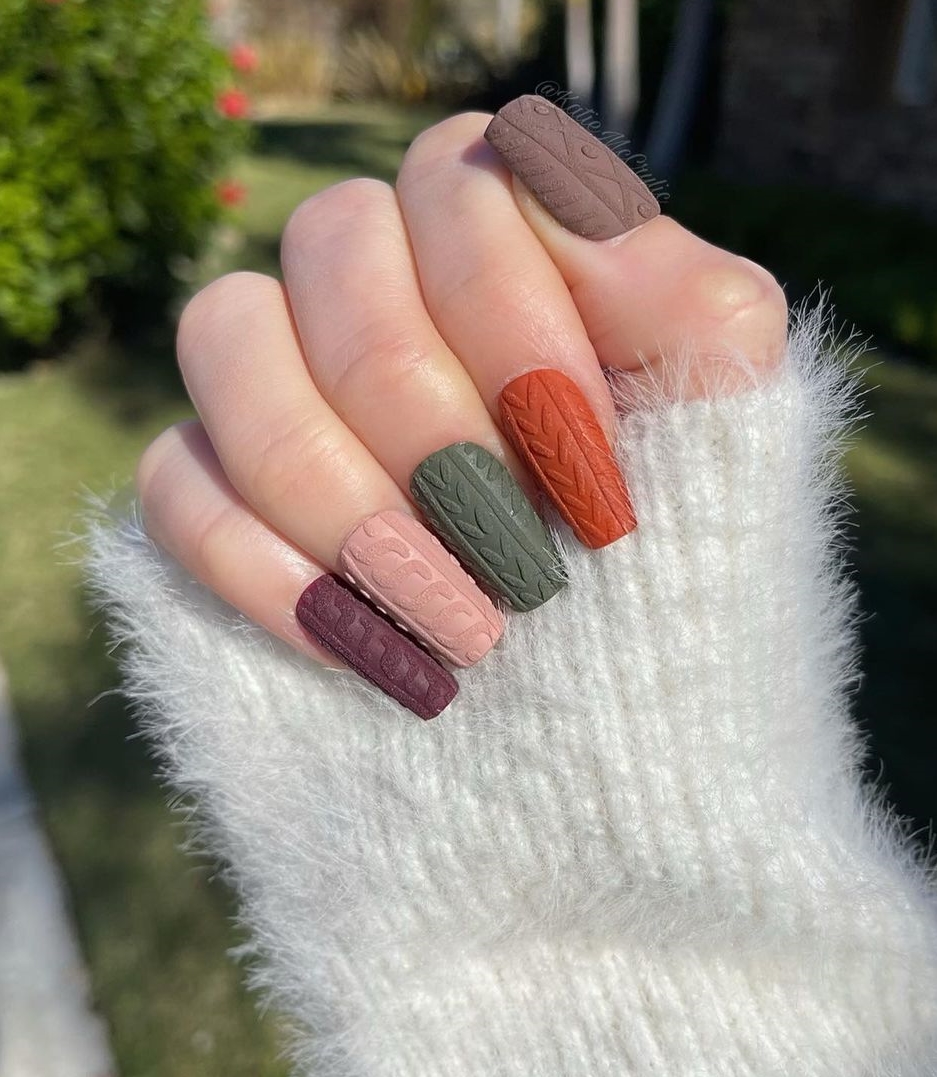 via @katiemccrylic
18. Yellow Gel Nails
Bright yellow nail designs look appropriate not only in summer. It all depends on the shade you choose.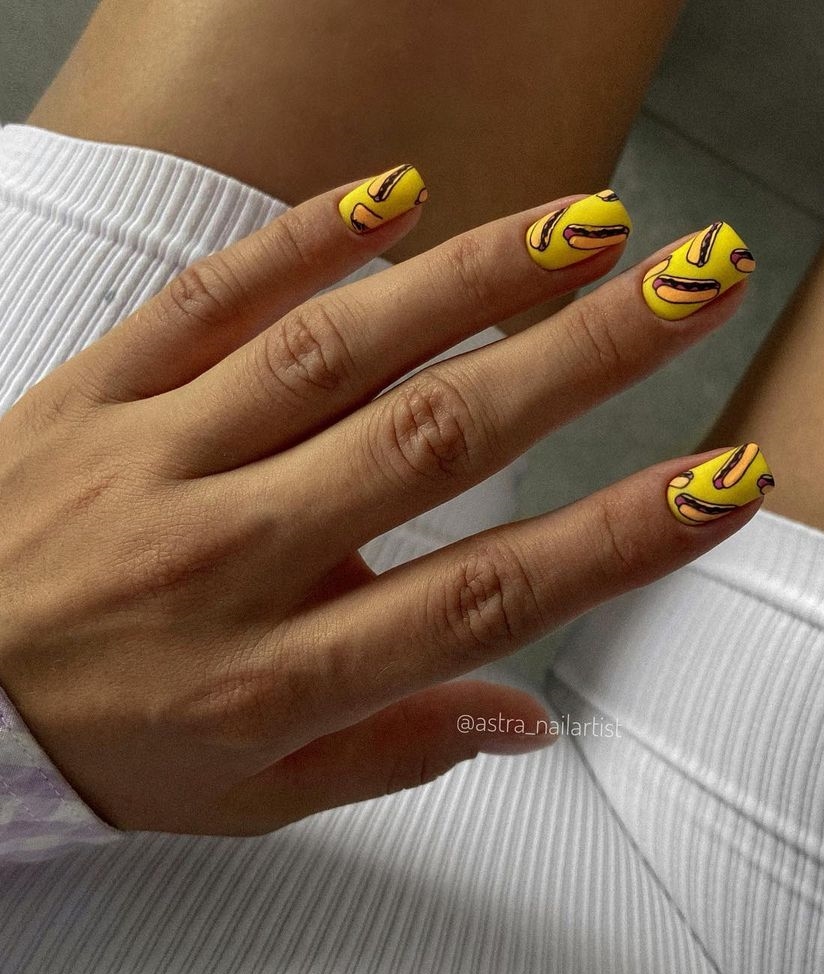 Lemon yellow tones are really more suitable for fresh spring and summer designs. But it is better to complement the autumn and winter look with darker and warmer yellow gel nails.
Does the shape and length matter for such a manicure? No. Solar shades can be used on both short and long nails. To make the coating look beautiful and natural, consider your color type. So, coffin yellow nails in warm and cold shades are perceived differently.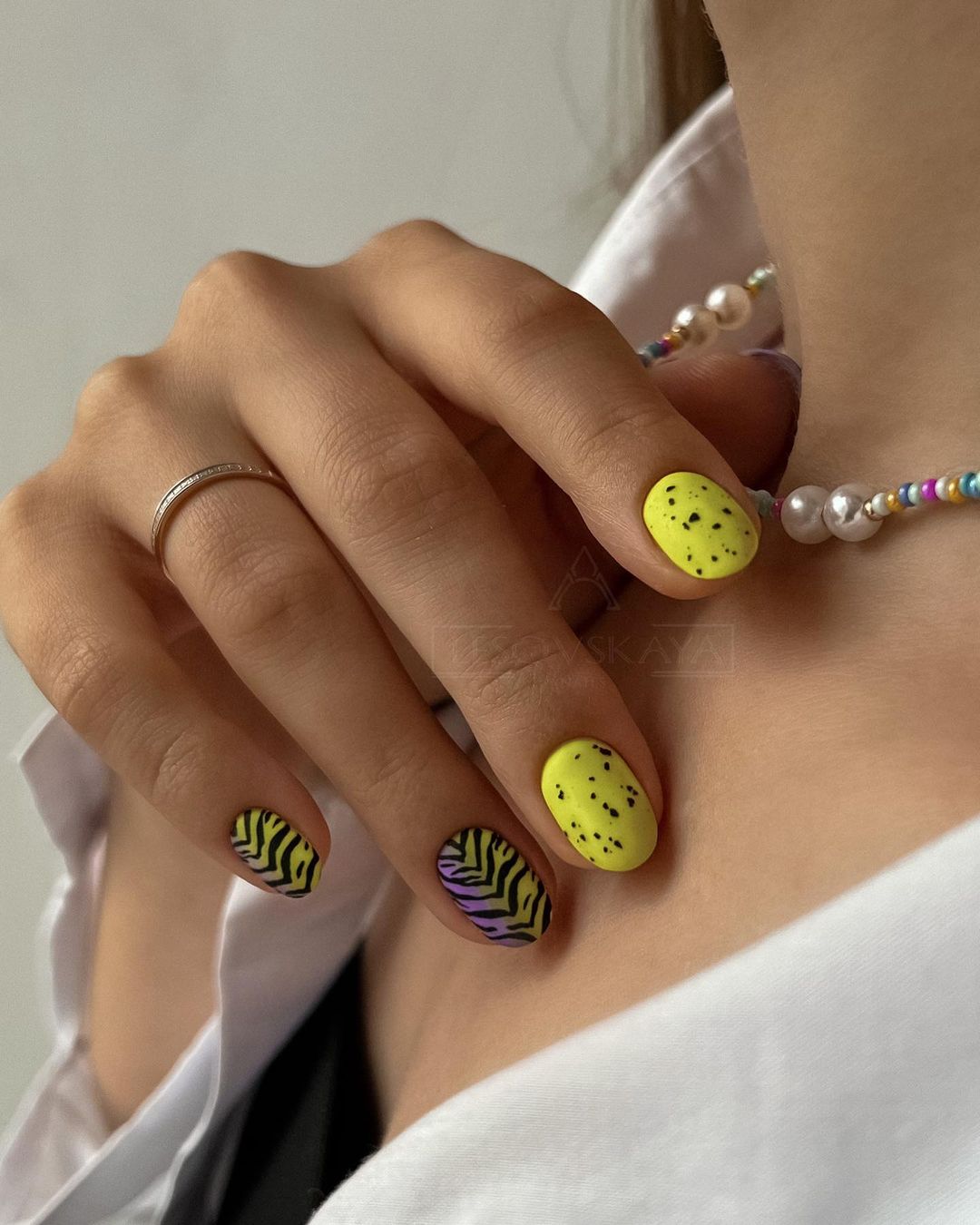 19. Gold Nail Designs
Golden gel nail polish is an exquisite addition to an elegant look. Masters with extensive experience will find many ways to turn such a manicure into a real masterpiece.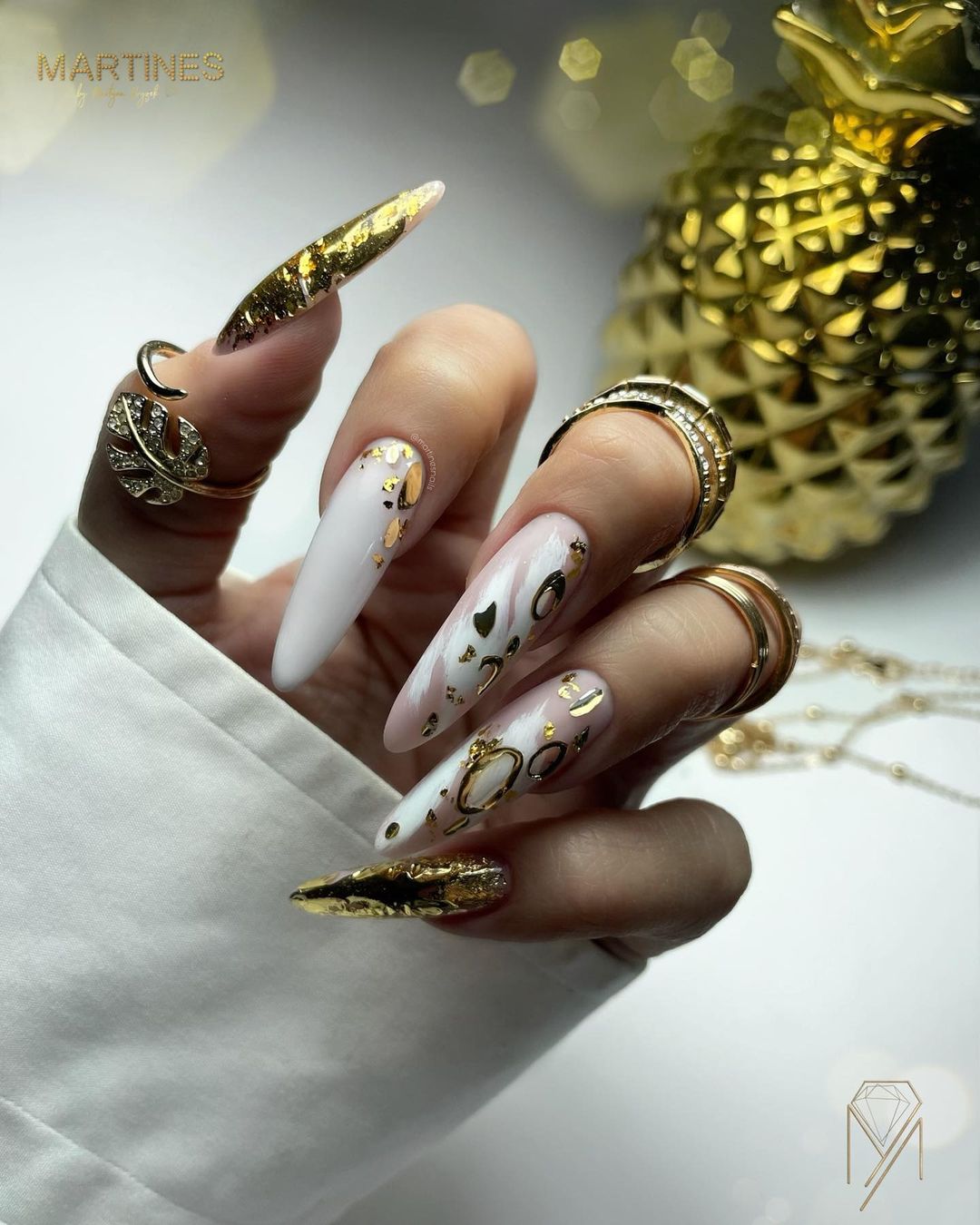 via @martinesnails
For a concise but original everyday option, choose rose gold nails. They are unobtrusive but, at the same time, attract the eyes of others with a gentle brilliance.
Want more shine? Let the specialist know that you want gold ombre nails. There are many variations of this design. Classic ombre involves the transition from gold to white, beige, or transparent coating. As an experiment, you can choose a black and gold manicure.
How to get stylish abstract drawings? Gold foil manicure will help you with this. The technique is simple and allows you to get the most unusual designs.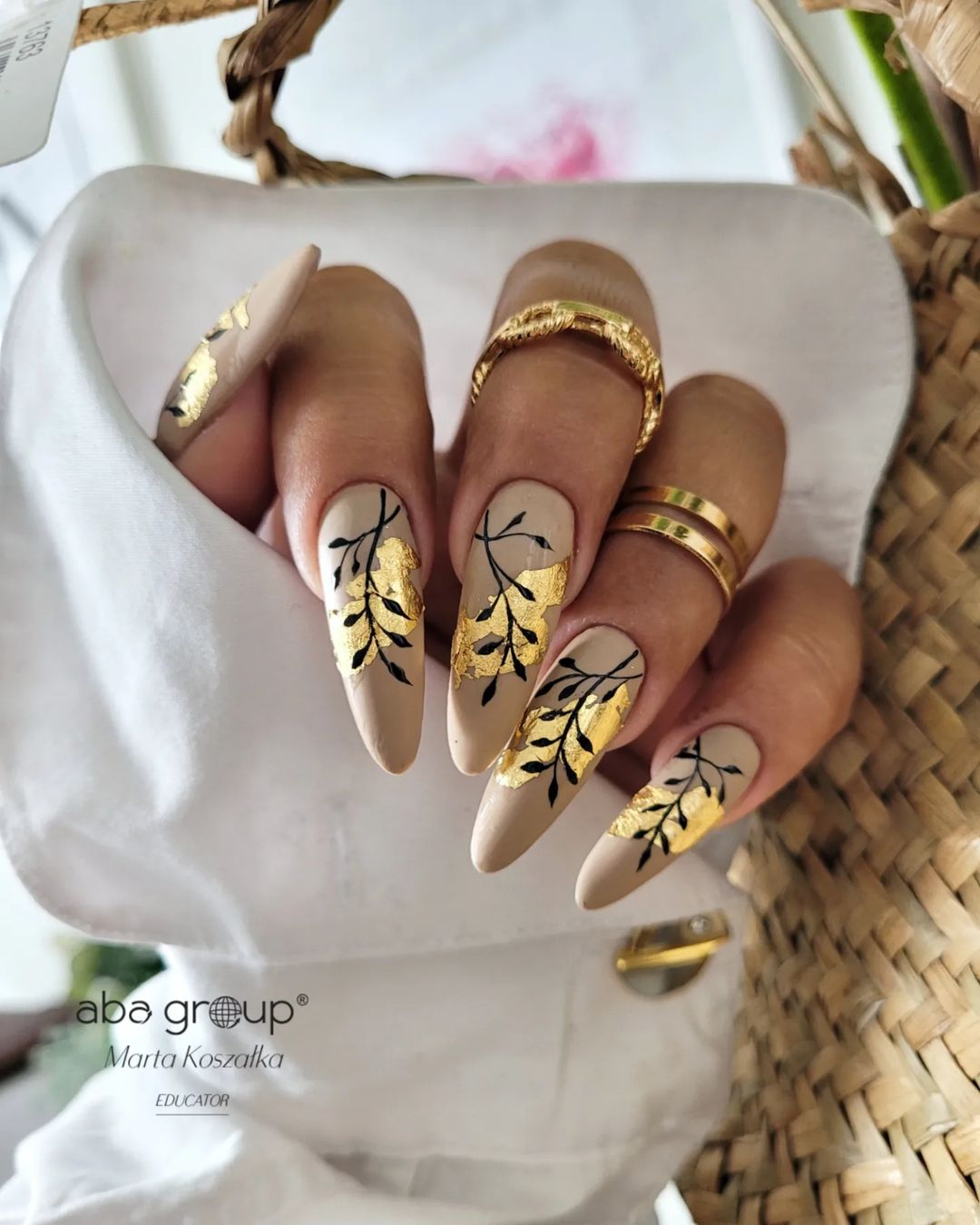 20. Brown Gel Nails
Among the best nail ideas for fall, special attention should be paid to a brown manicure. The warm and rich color looks great with glossy and matte finishes used to create complex designs.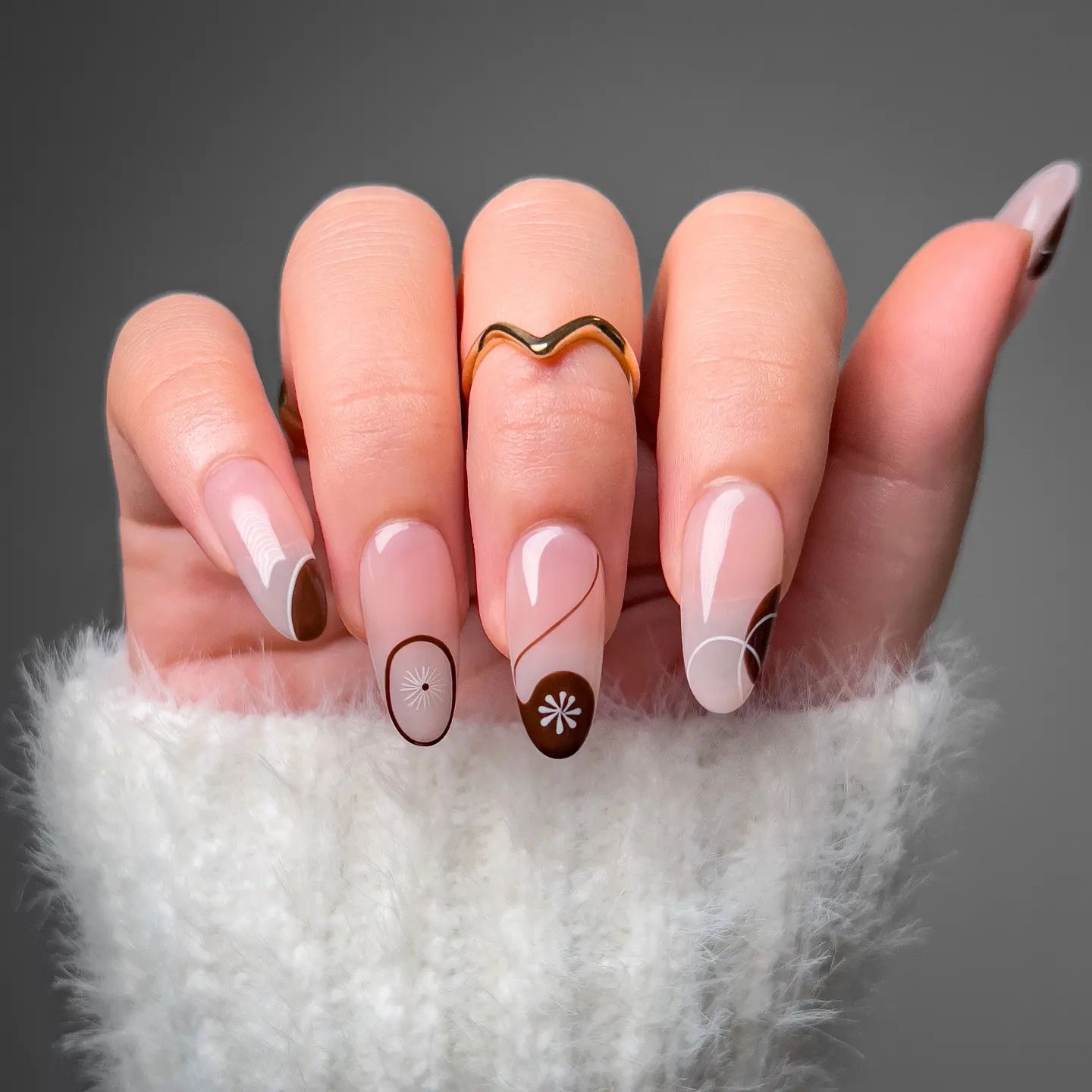 via @nail.art.by.tea
Soft chocolate brown nail polish is best for girls with summer and autumn color types. It goes well with warm pastel shades, gold, orange, and green.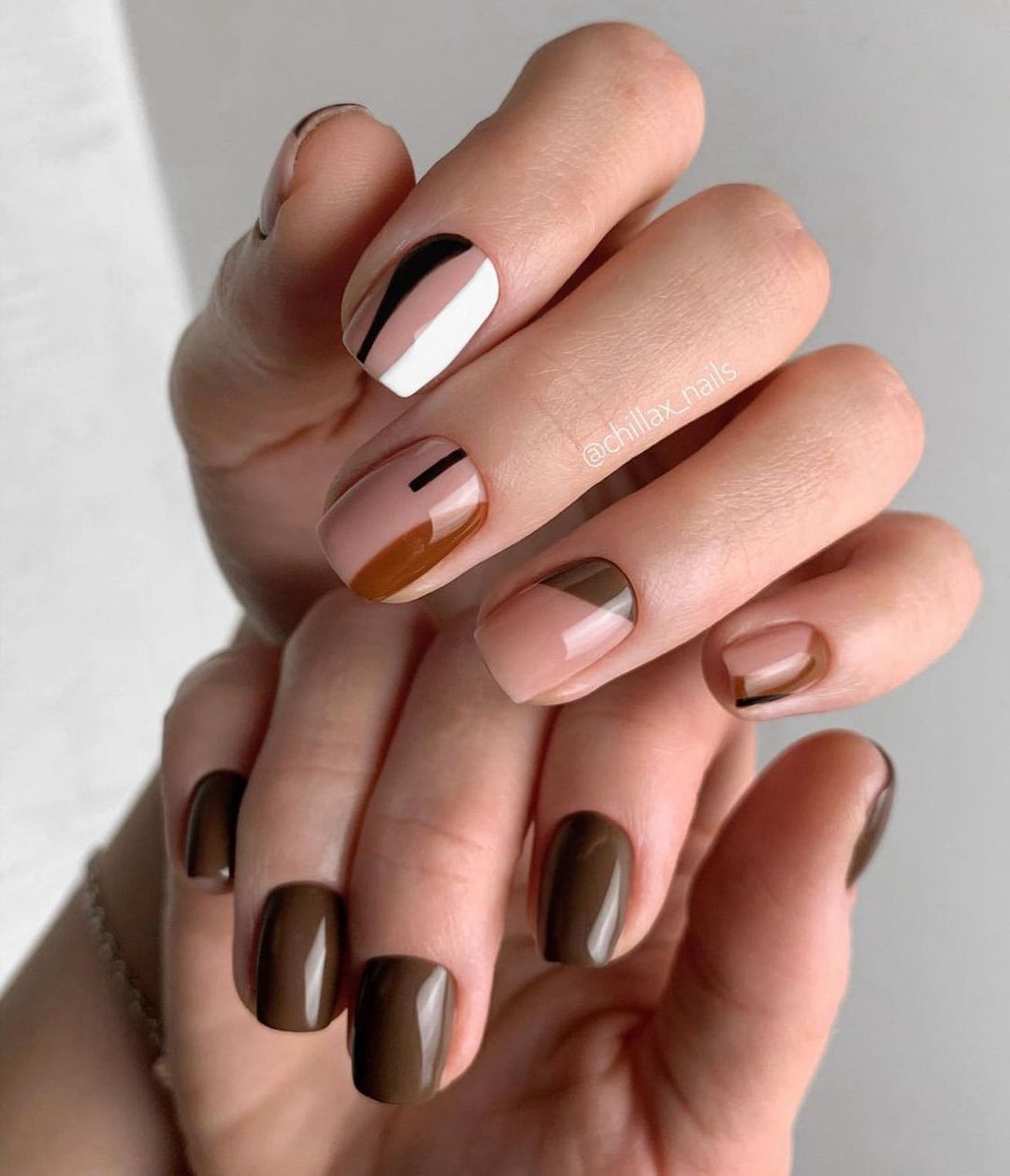 via @nail.ideas.iran
How to design your own mani for autumn? Follow simple rules:
Choose the main colors you want to experiment with.
Give preference to warm shades.
Use both glossy and matte finish.
Check out the trends for the current season and choose the most suitable one for yourself.
Try different decor options with seasonal accents (leaves, flowers, acorns, Halloween, etc.).
At least once order a manicure with shiny elements and original drawings from a nail technician.
FAQ
Which lasts longer — gel or acrylic nails?
The life expectancy of a manicure is individual and depends on the growth rate of the nail plate, the quality of the materials used, and the work performed. On average, gel manicures are worn for two weeks, and acrylic — for up to three weeks. In the future, depending on the type of manicure, a replacement of the coating or correction is required.
How long should you leave gel polish on?
If you want your nails to stay healthy and strong, stick to the recommended gel polish wear times. Masters advise changing the coating after two to three weeks.
With longer wearing, the structure of the nail bed and the cuticle may be damaged. Also, due to the pigment's absorption, the nail's upper layers are dried. This often becomes the cause of the appearance and reproduction of pathogens and fungi.