Getting yellow hair color is a daring look that is highly attractive and nowadays widely utilized. You can try different shades of yellow color for a unique look that will catch everyone's attention. Unlike many other hair colors, this bright hair dye is long-lasting, so you don't need to worry about losing this pretty look too quickly.
Let's learn about some fantastic yellow hair ideas to set a new trend:
Flaunt With Bright Yellow Hair
If you want to rock and make a statement, you can wear a wavy bob cut with bright yellow hair dye. Combining this simple yet vibrant yellow shade with dark hair roots will show your unique personality.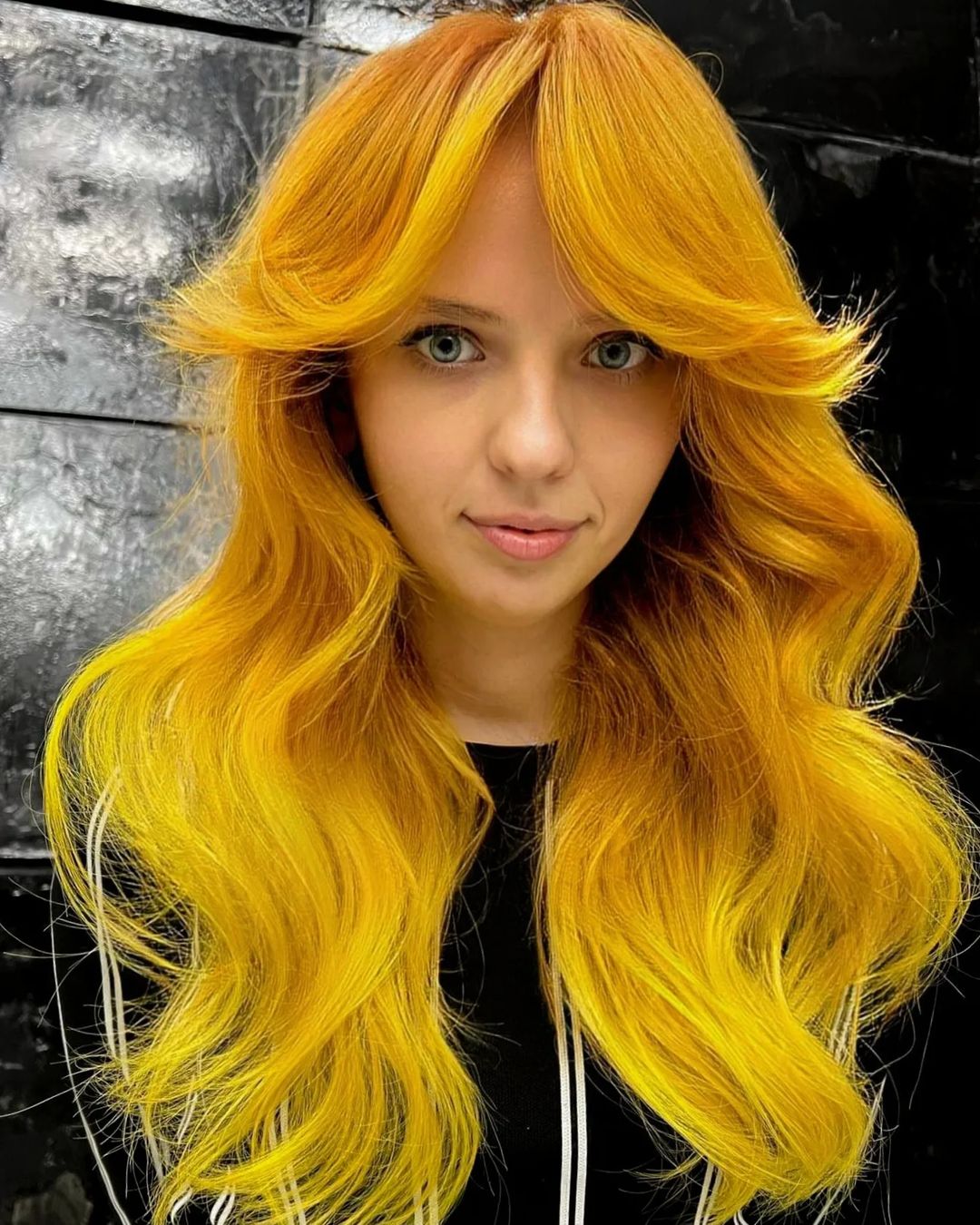 via @salongnatyshyn
Brighten Up With Neon Yellow Hair
Electrify your look with yellow-orange tones and transition into bright neon-yellow hair. This unique color shines under a flashlight and is a vibrant fashion hue.
Daring fashionistas will adore this hairdo. You cannot miss this trendy hair color if you want to move outside your comfort zone and shine like the sun.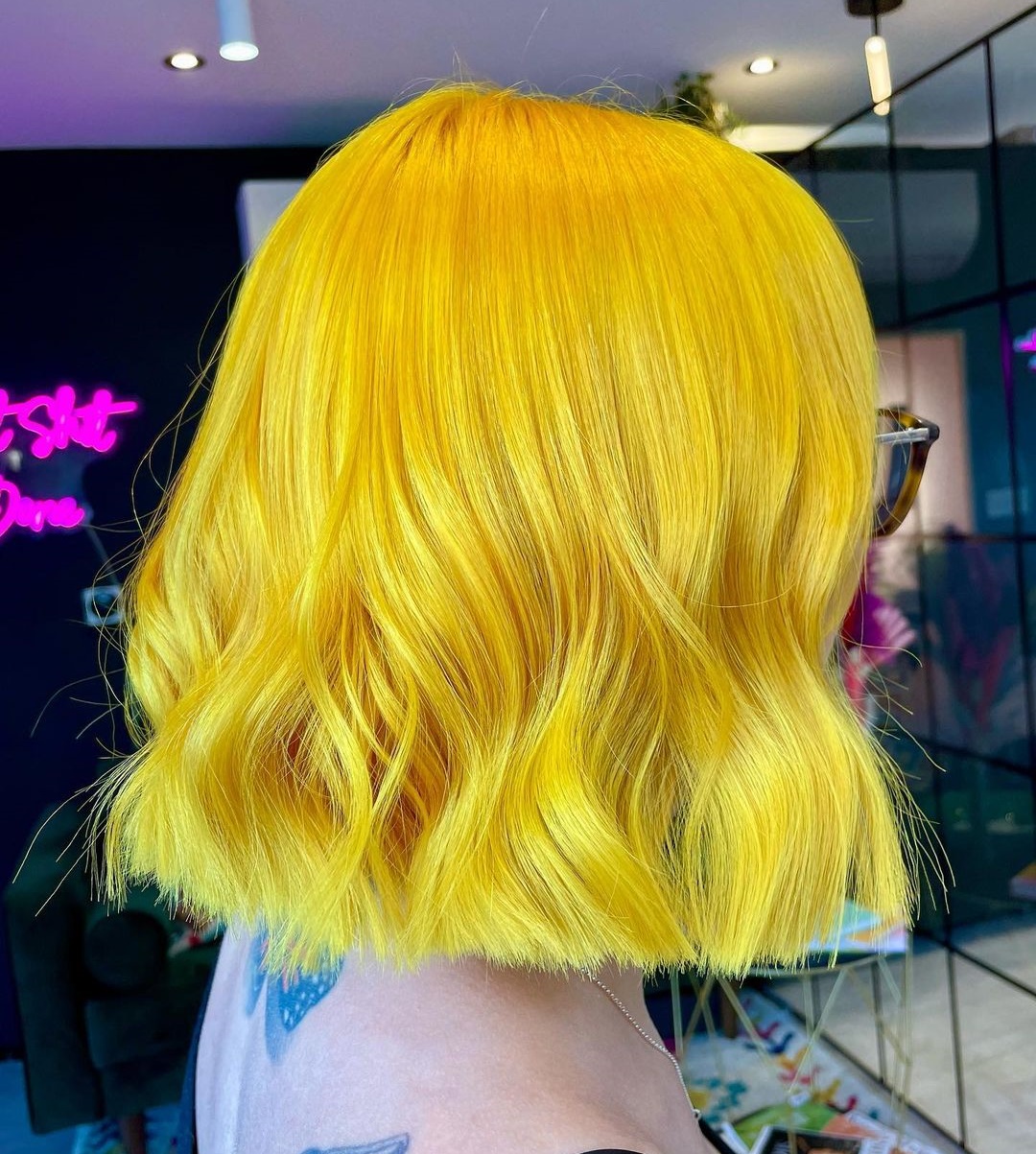 Get a Stunning Look With Yellow Ombre Hair
If you style your hair with yellow hair dye combined with blonde hair, it's okay to stick with more than one shade. Apply a warm golden yellow at the roots, and gradually switch to a cornsilk yellow at the ends to add dimension. Medium-length hair looks stunning with this tonal ombre, but short or long hairstyles look equally beautiful.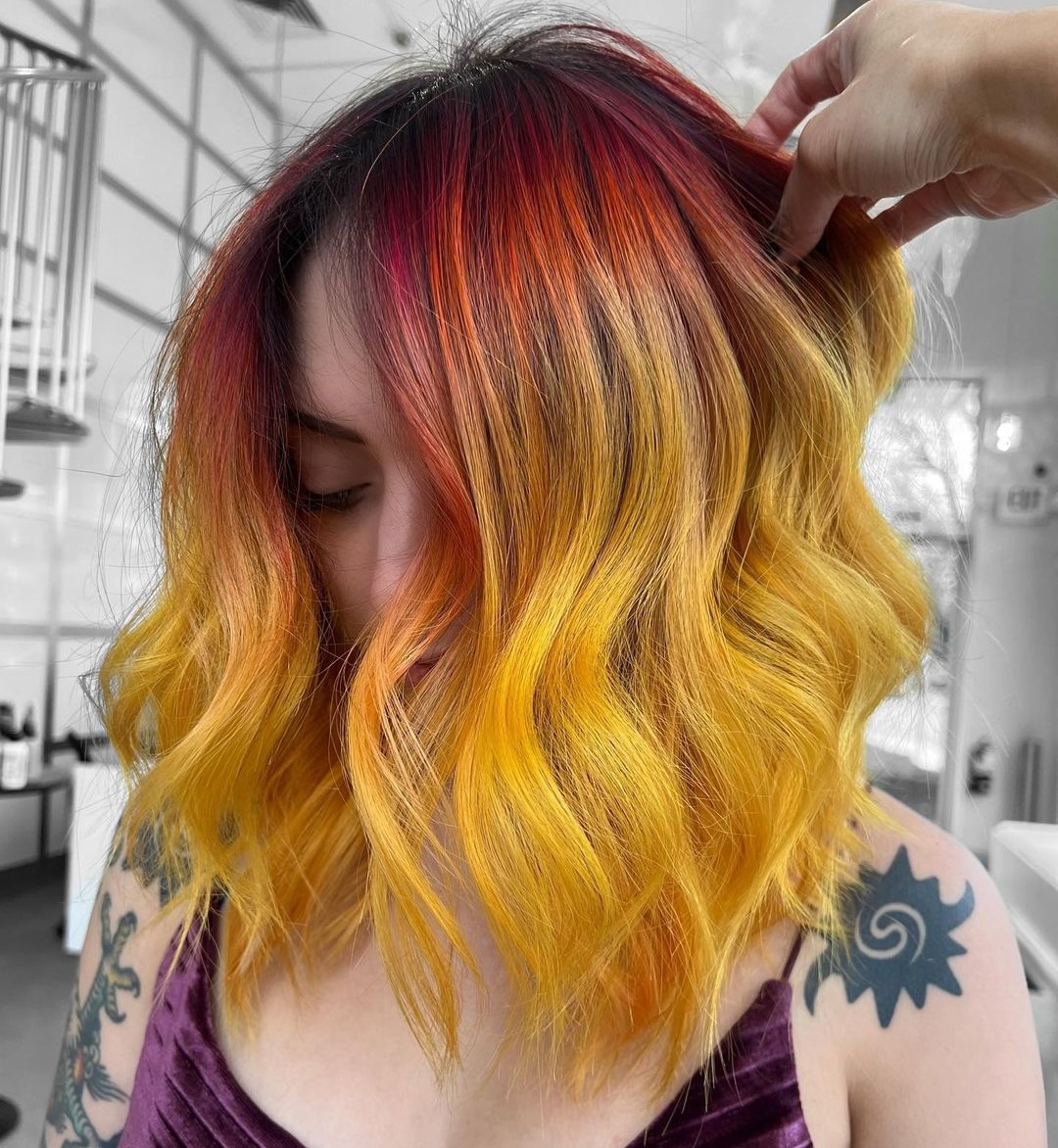 via @cindyearlcovic
Achieve a Freshening Look with Brassy Yellow Hair Color
One of the challenges with many yellow hues is that they can appear as failed bleach sessions. However, you can try this brassy yellow color with dark roots, and it's neither too blonde nor too yellow but a perfect saturated yellow color.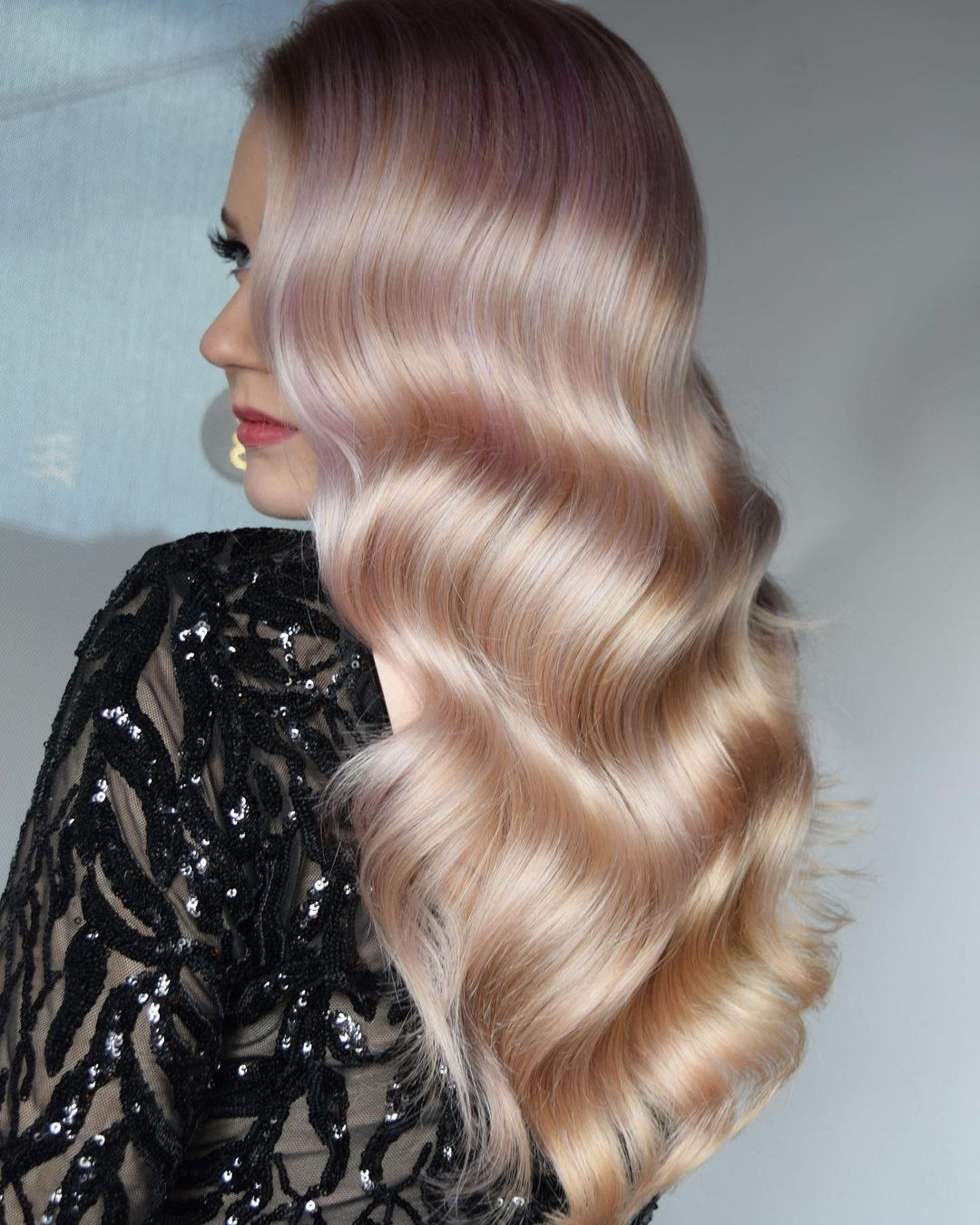 via @melodyandmike
Pretty Pink and Yellow Hair to Make You Look Just "Wow"
If you need more time to finalize what hair color to get next, you need to try half & half hair color patterns. Just divide your hair in the middle and dye each half a distinct color. You can go for pink hair roots and vibrant yellow ends for a "wow" appearance. You will love this lovely combination of pink and yellow hair colors.
via @thegreatbatzy
Get Fantastic Compliments with Lime Green and Yellow Hair Combination
Ombre hair look is still in trend for a lot of reasons. When done perfectly, it looks fantastic. Take our advice and try a unique combination of soft lime green and neon yellow hair colors.
Get the yellow color on the crown and green hues on long hair for a distinctive look. You can go vice-versa too! This combination is an excellent approach to repairing your hair after a bad bleaching process.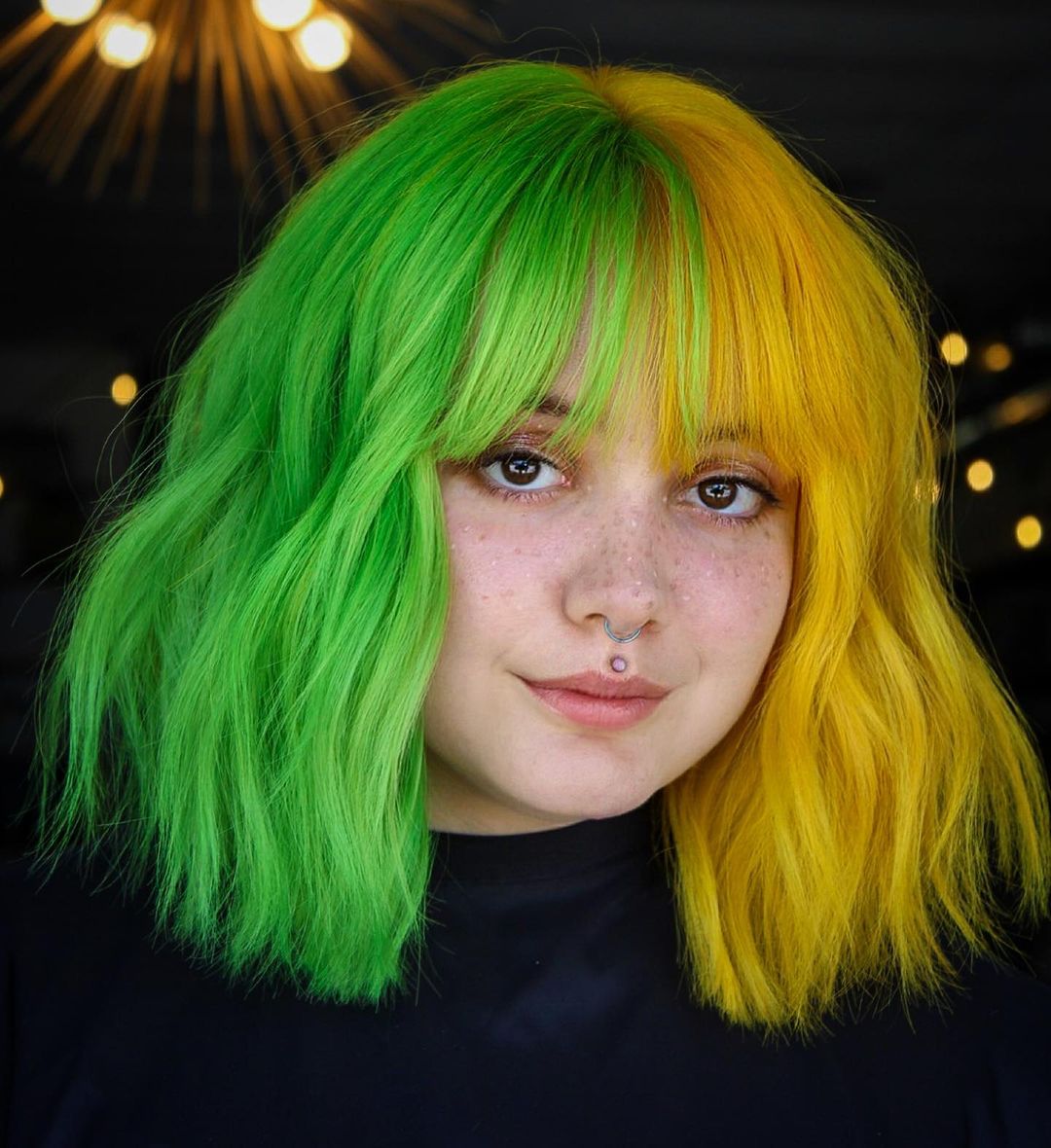 Black and Yellow Hair Will Revitalize Your Whole Appearance
The black and yellow hair combination will change your mood and revitalize your style. If you ever doubted whether yellow highlights and ebony black hair looks good on you, then this time you must try it and see the difference that it makes to your appearance. Whether you get it on a cute inverted bob cut or loose wavy hair, you will rock it.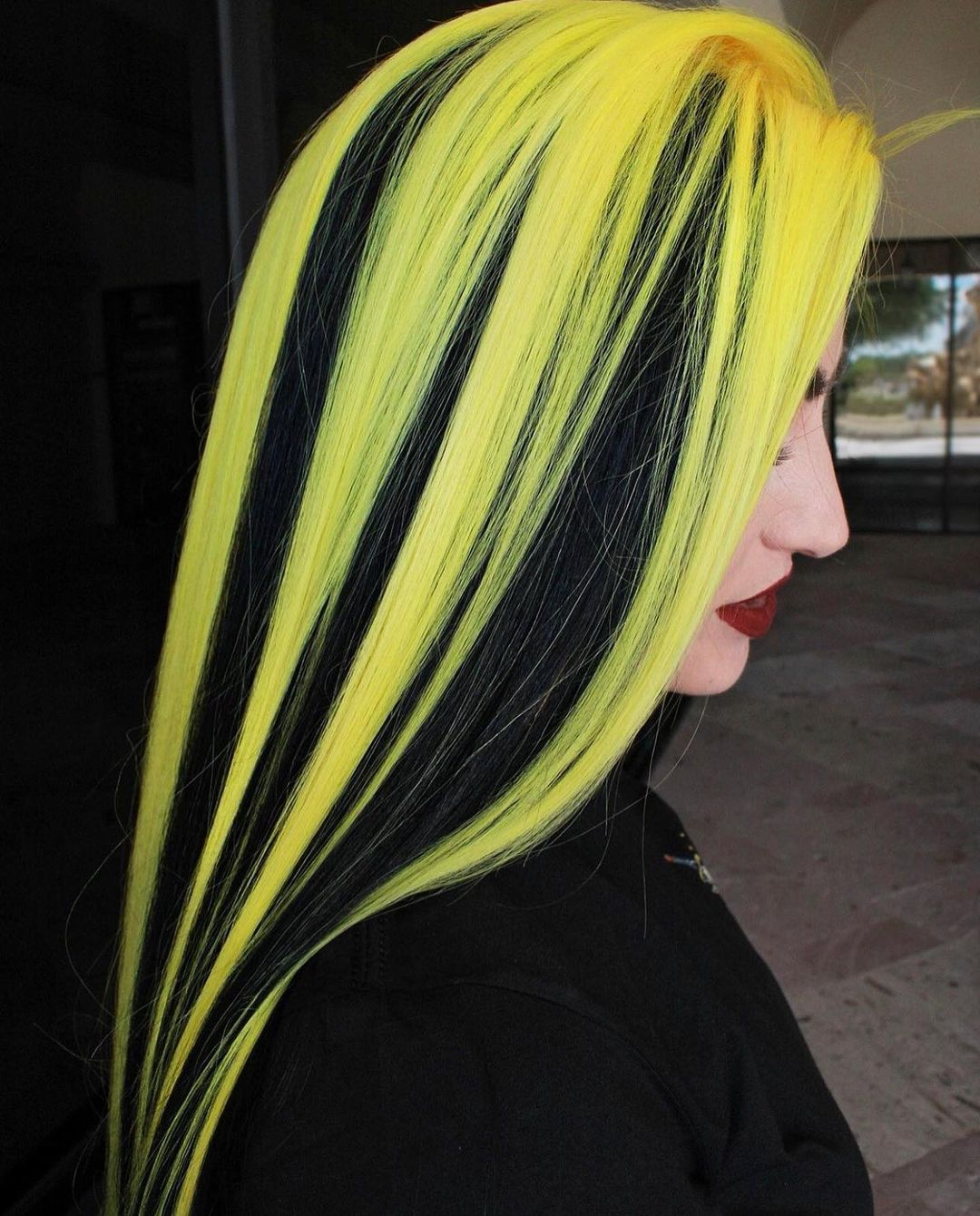 Yellow and Ash Blonde for Those Who Want to Stay Subtle
If you are not ready to dye your hair yellow fully, you can go for yellow tips.
A blunt bob cut dyed in yellow-blonde hair combination looks ravishing. You can get an ash-blonde hair color combined with bold yellow on the ends. Consider the undertones of your complexion while choosing a warmer blonde for the perfect hair color.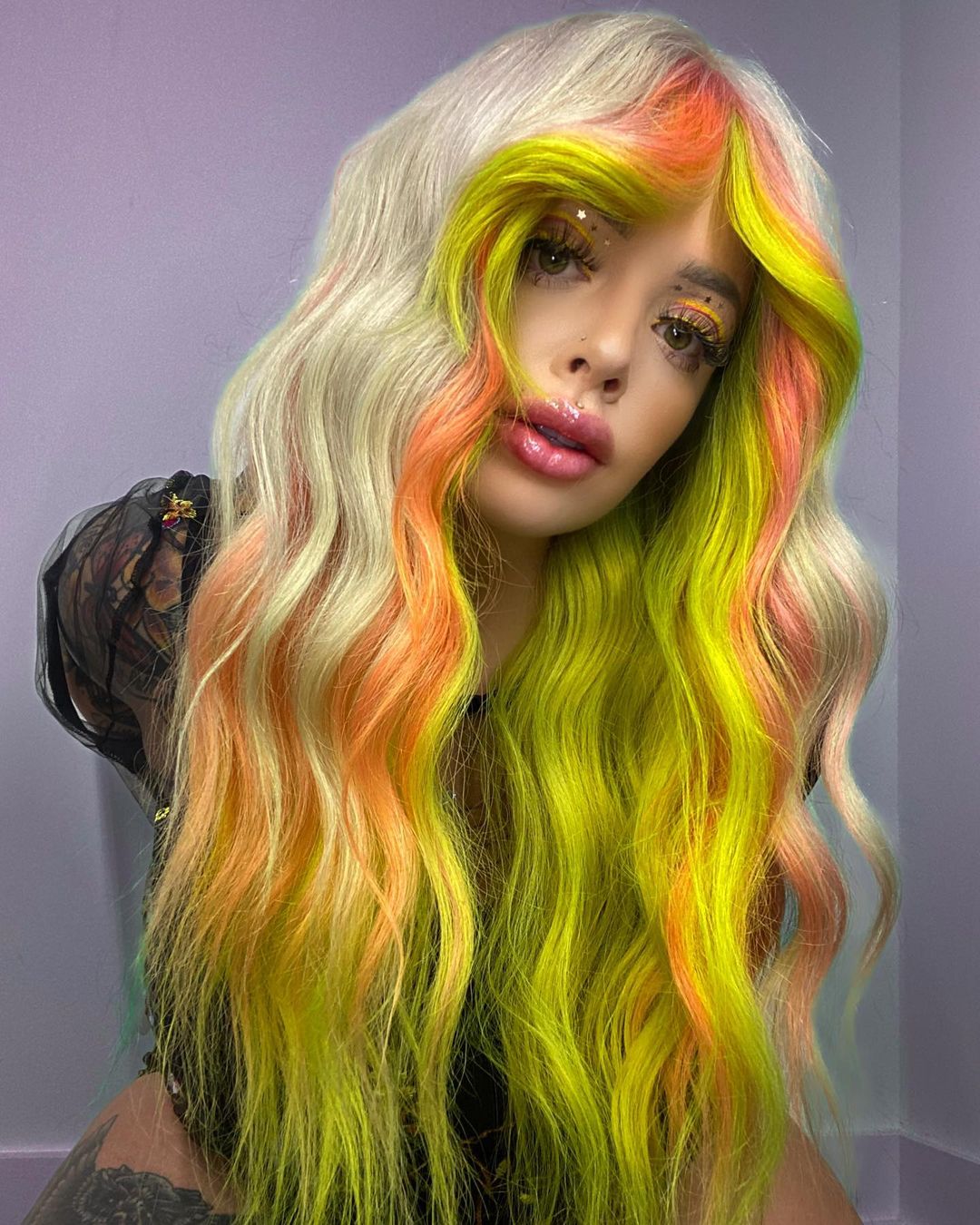 via @kimberlytayhair
Pale Yellow Hair For Someone Who Changes Hair Colors Too Frequently
The pale yellow tones play great with other shades as they are vivid and fresh. This color has two tones that appear, and any woman with naturally blonde hair could go for this kind of blonde-to-yellow hair dye.
These shades are temporary and will fade in 6–12 washes.So, if you love to change your hair colors frequently, you can try it. A pale yellow on wolf cut is something you may try for a short period.
Show Off Your Dramatic Personality with Blue and Yellow Hair
A yellow hairstyle is undoubtedly a bold choice that instantly brightens your style and mood. This yellow-blue combo is created with multiple tones as a single-step lift & deposit hair color. This combination will always look flattering regardless of skin tone or eye color. Try it on a messy pixie cut or spiked bob for a dramatic appearance.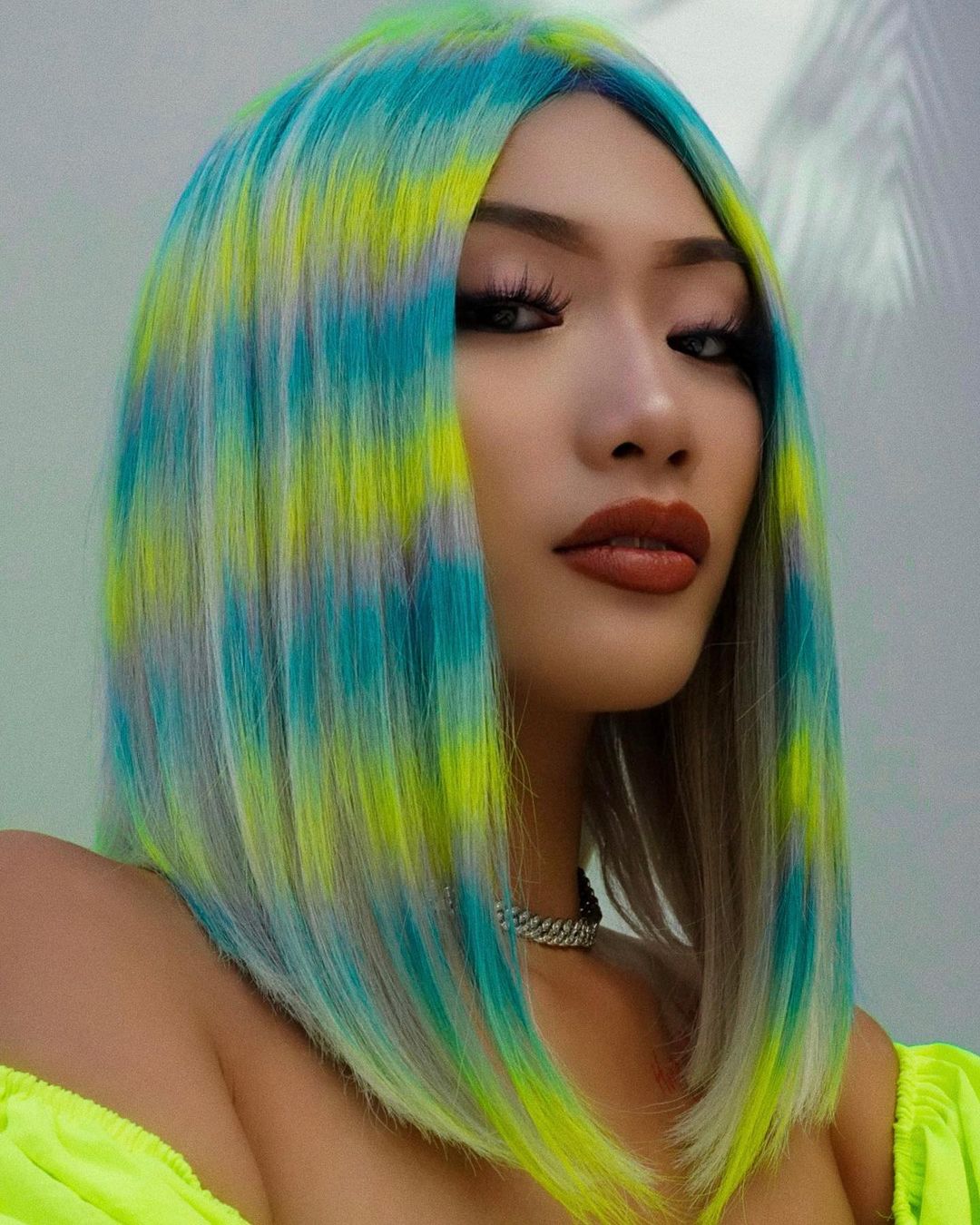 via @kimberlytayhair
Pastel Yellow Ombre or Balayage for Two-toned Hair Effect
Most girls who love a two-toned hair look love the ombre or balayage technique. The bright yellow hair is elevated to a whole new level by the innovative dip-dye process. You can create an ombré effect or apply the pastel yellow color to the roots. You can choose from many shades of blonde hair color for the strands.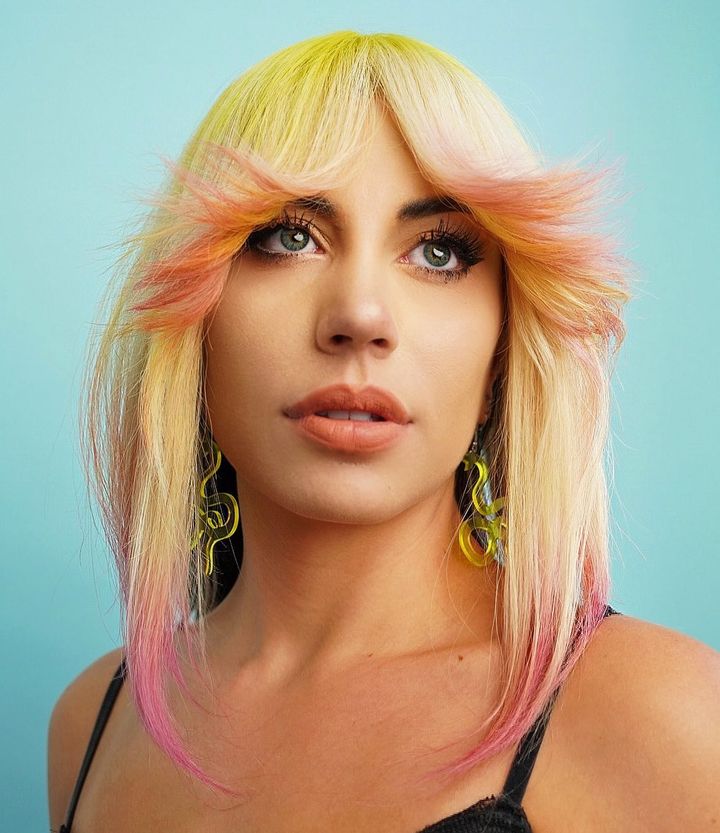 via @heatherferghair
Yellow Shades on Dark Skin Are Always Pleasurable
Dark skin tones are versatile, so any color highlights you choose for your natural black roots will look fantastic.
Brassy tones can be a good start for you. We adore how these yellow colors on short curly hair enhance your dark complexion.
A skilled colorist can create the most attractive yellow shade based on your skin's undertone and natural hair color.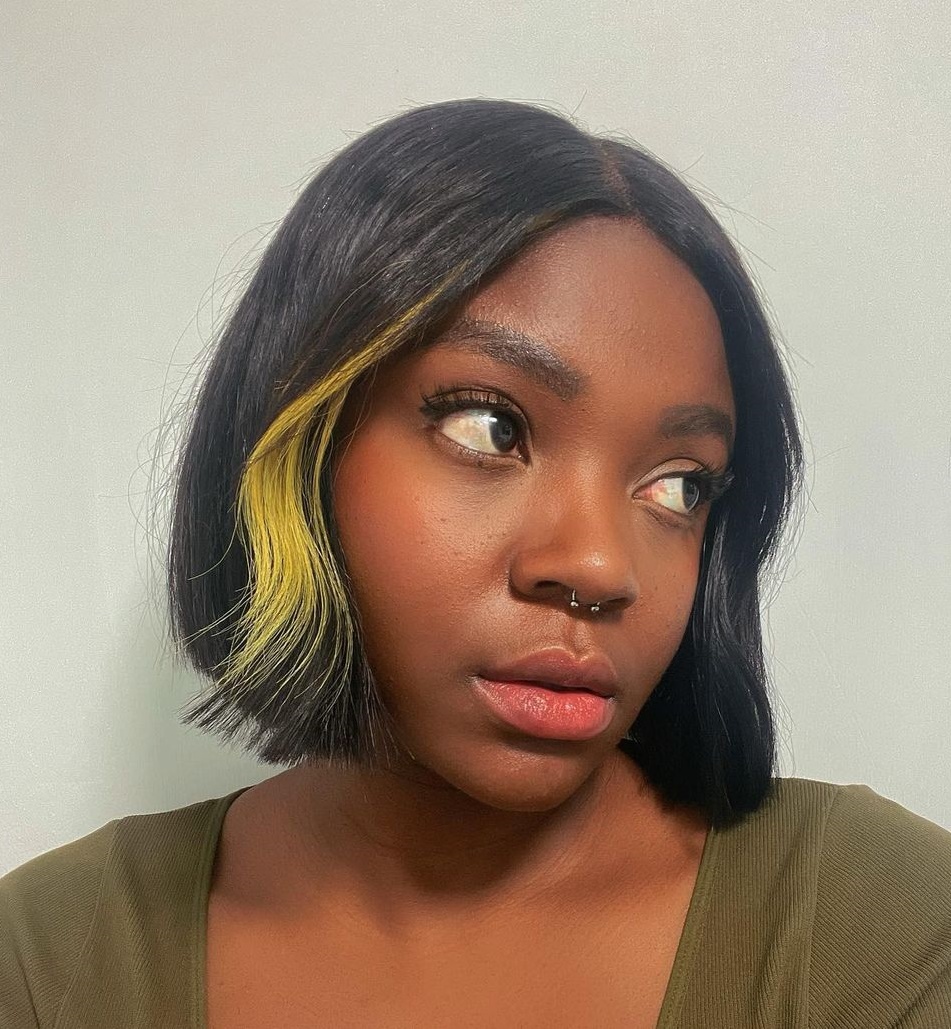 Orange & Yellow Hair Looks as Lovely as Sunset
Try out a new style by going for orange and yellow ombre hair. When it comes to yellow hair, we love that there isn't just one way to do it. You can get tons of ideas from your colorist to flaunt your tresses in this charming color combination. Bright, flaming copper hues complement all skin tones and hair lengths, including a short pixie cut.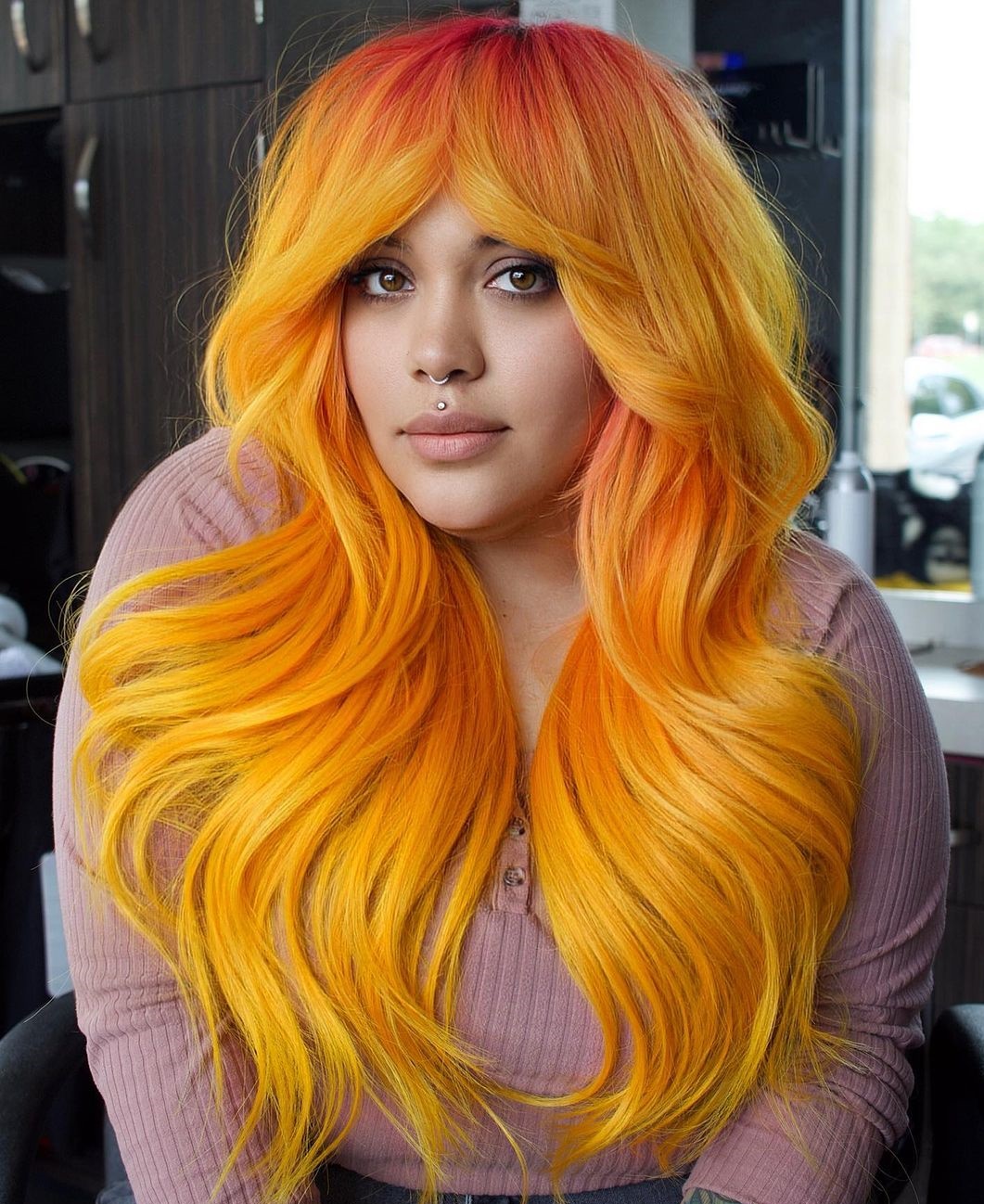 via @isthatpat
Brown-Yellow Combo Looks Joyful and Attractive
Take the beauty of your natural brunette hair to the next level with stunning brown and yellow combo. The hues of fall leaves, yellow and brown, make a lovely autumnal combination, and brunette hair looks fantastic against bright yellow. Ask your colorist to give you a yellow peekaboo look to enhance your sleek bob cut.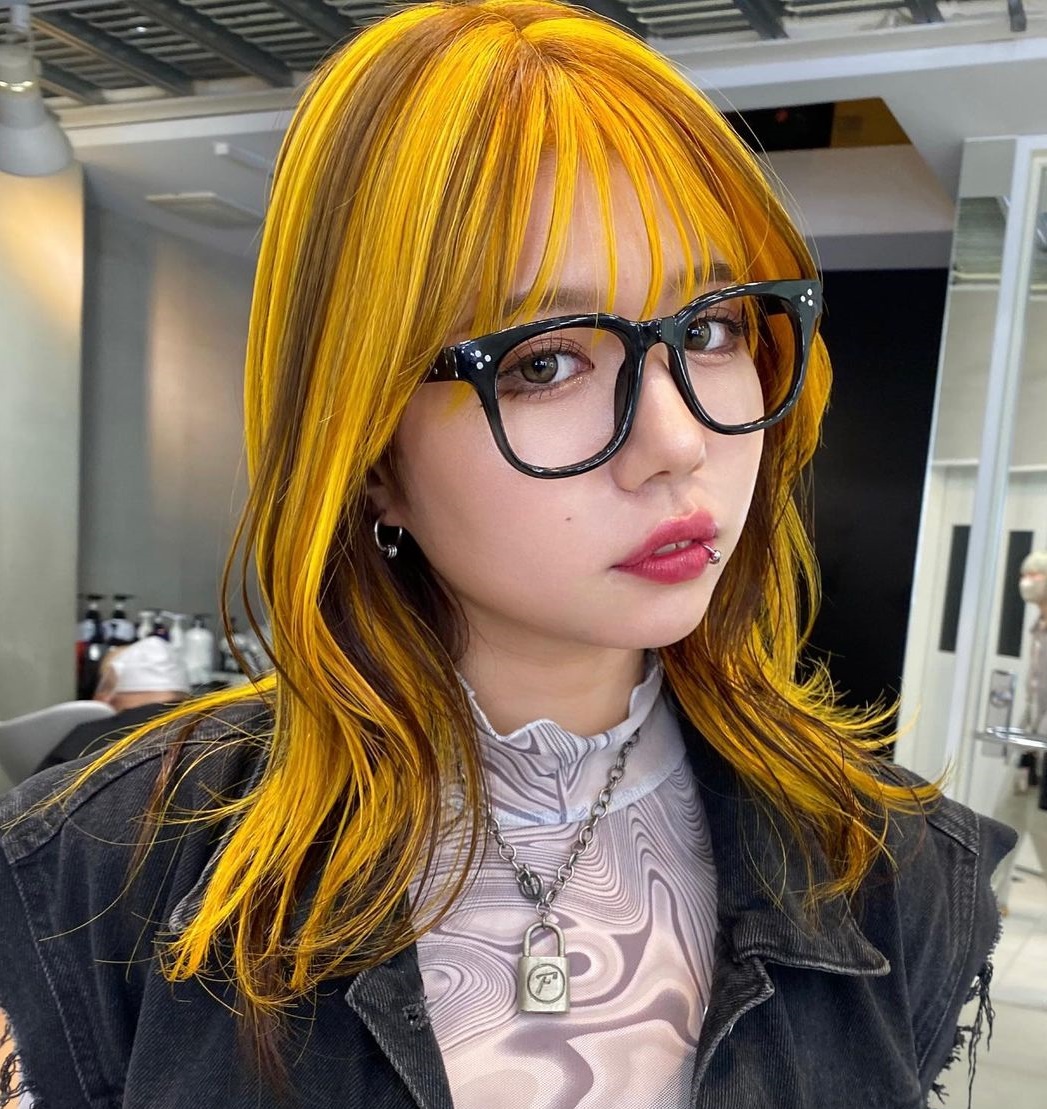 via @aym_chun
The Fire Starter – Yellow, Orange, and Red Ombre Hair
The seamless blend of Yellow, Orange and Red Ombre shades evokes a blazing fire on long, straight haircuts. The depth of these fashion hues is stunning when done on gentle beachy waves. Furthermore, these gradual yellow tones enhance the beauty of long, straight haircuts.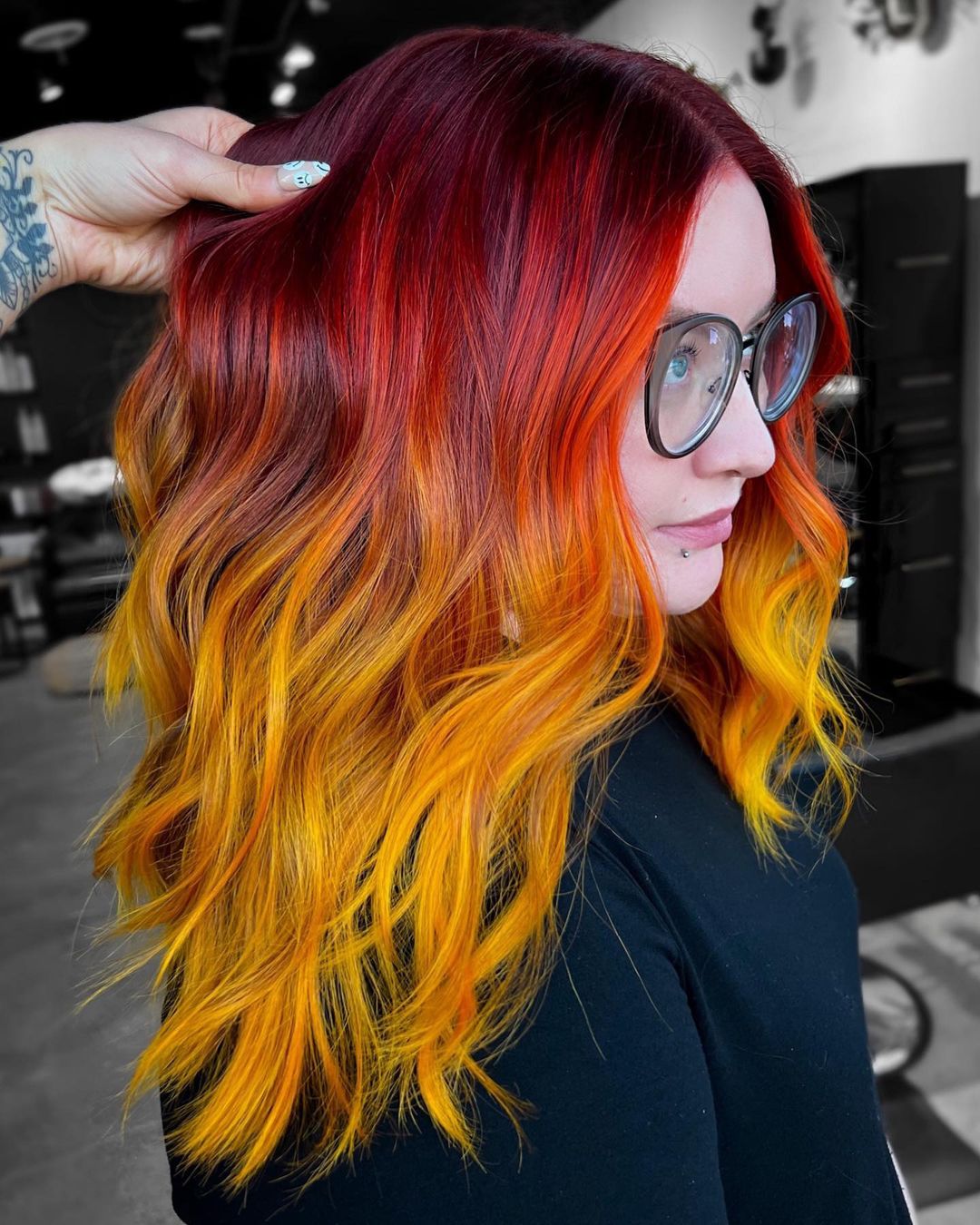 via @aaashleee
Purple & Yellow Hair Adds Untraditional Vibes
To sport an untraditional yellow hair color, you should try it with blended purple shades. Bright yellow and purple tones might look frightening to some of you, but pastel purple and pastel yellow hair will make a nice combo for everyone. Those with long wavy hairstyles can flaunt them more appropriately.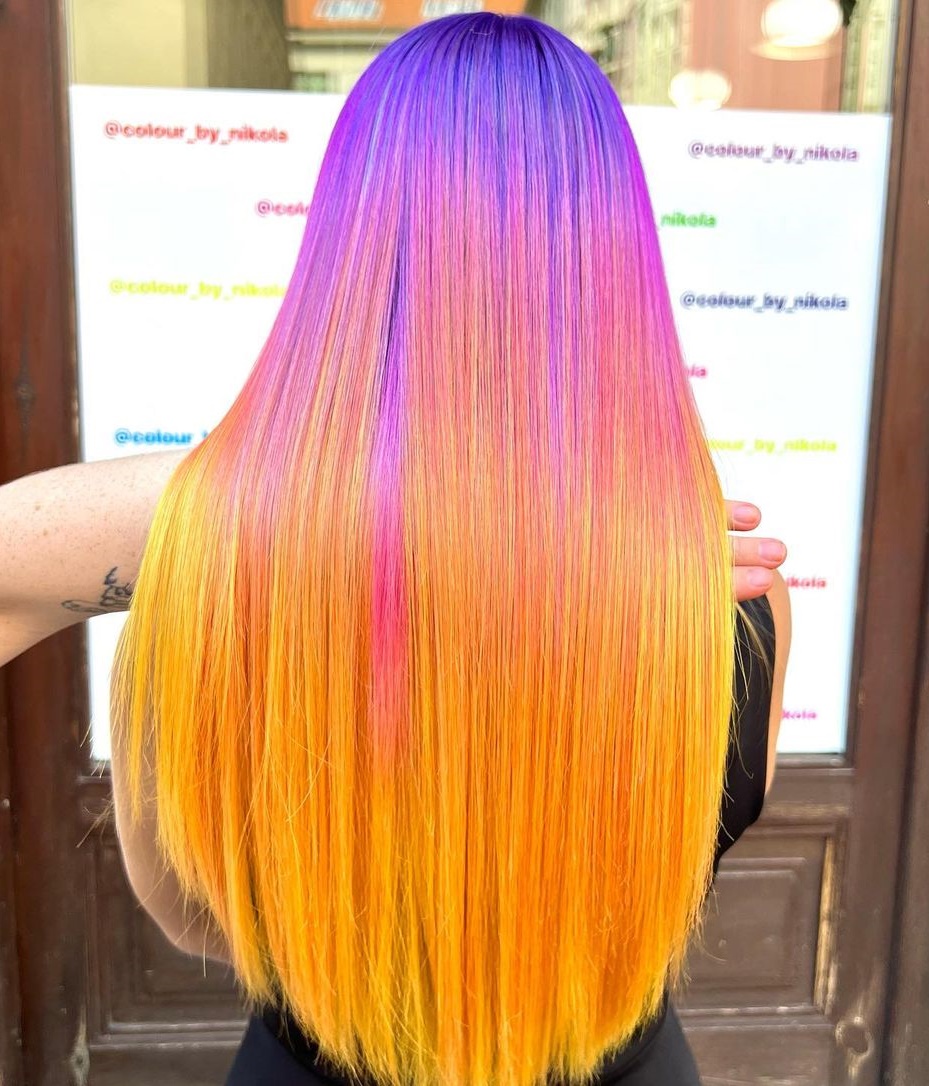 Mustard Yellow Hair Always Appear Charming
If you lack the confidence to dye your hair all yellow, adding some accents to your dark long straight, or wavy hair will do the job. The mustard yellow color is a perfect blend of orange hues and dark yellow hair, bringing vibrancy to your appearance while retaining subtleness.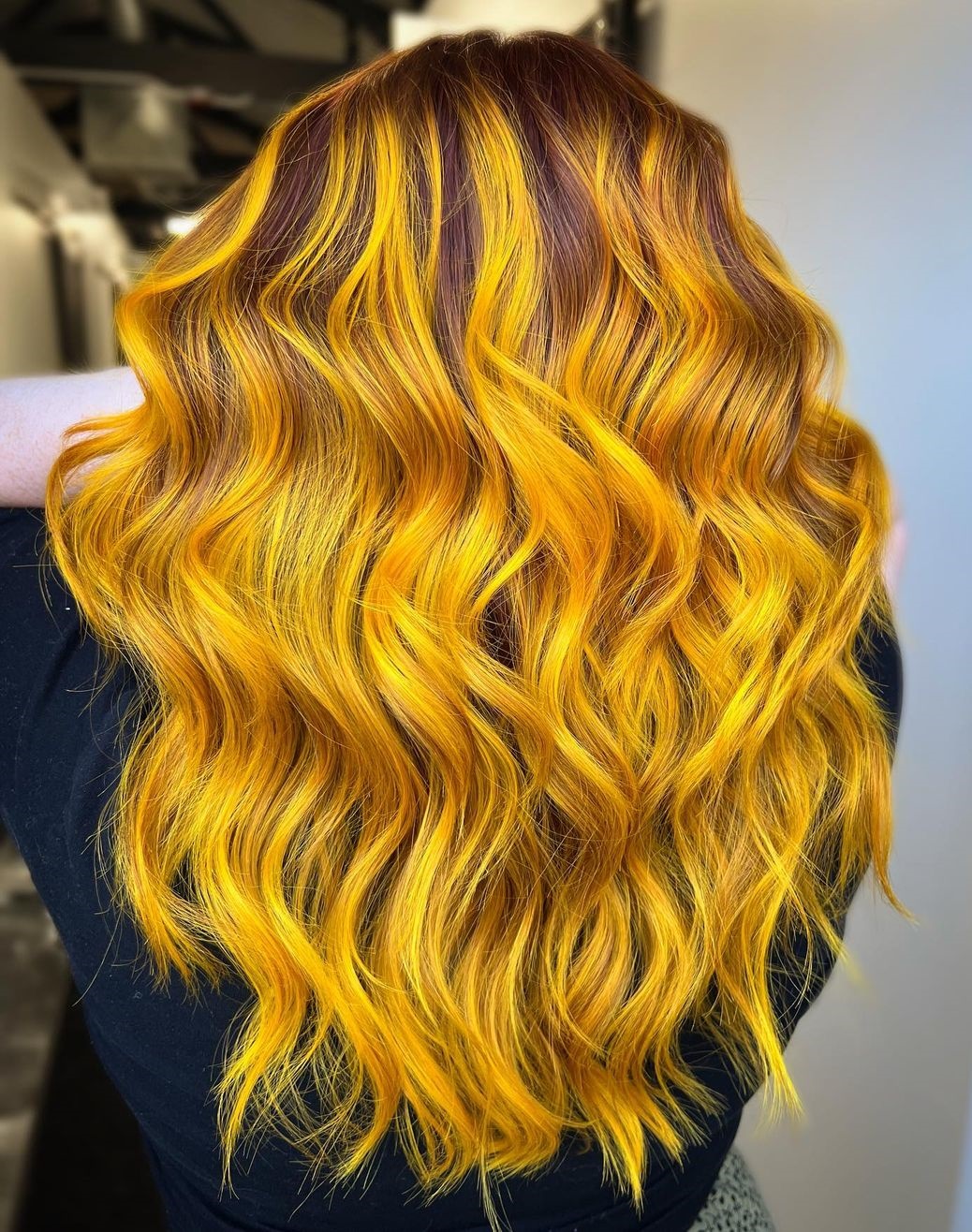 Toning In Yellow and Pink Hair Outputs a Dazzling Effect
Do you want to go for a bold hair look? Try toning in pale yellow and pink hues. It's a showstopper color combination that speaks a lot about your daring and bold personality.
Remember that this is one such colored hair look that is time-consuming and costly to maintain. However, you can always get expert advice on the next colorist appointment about the best available yellow and pink hair ideas for you.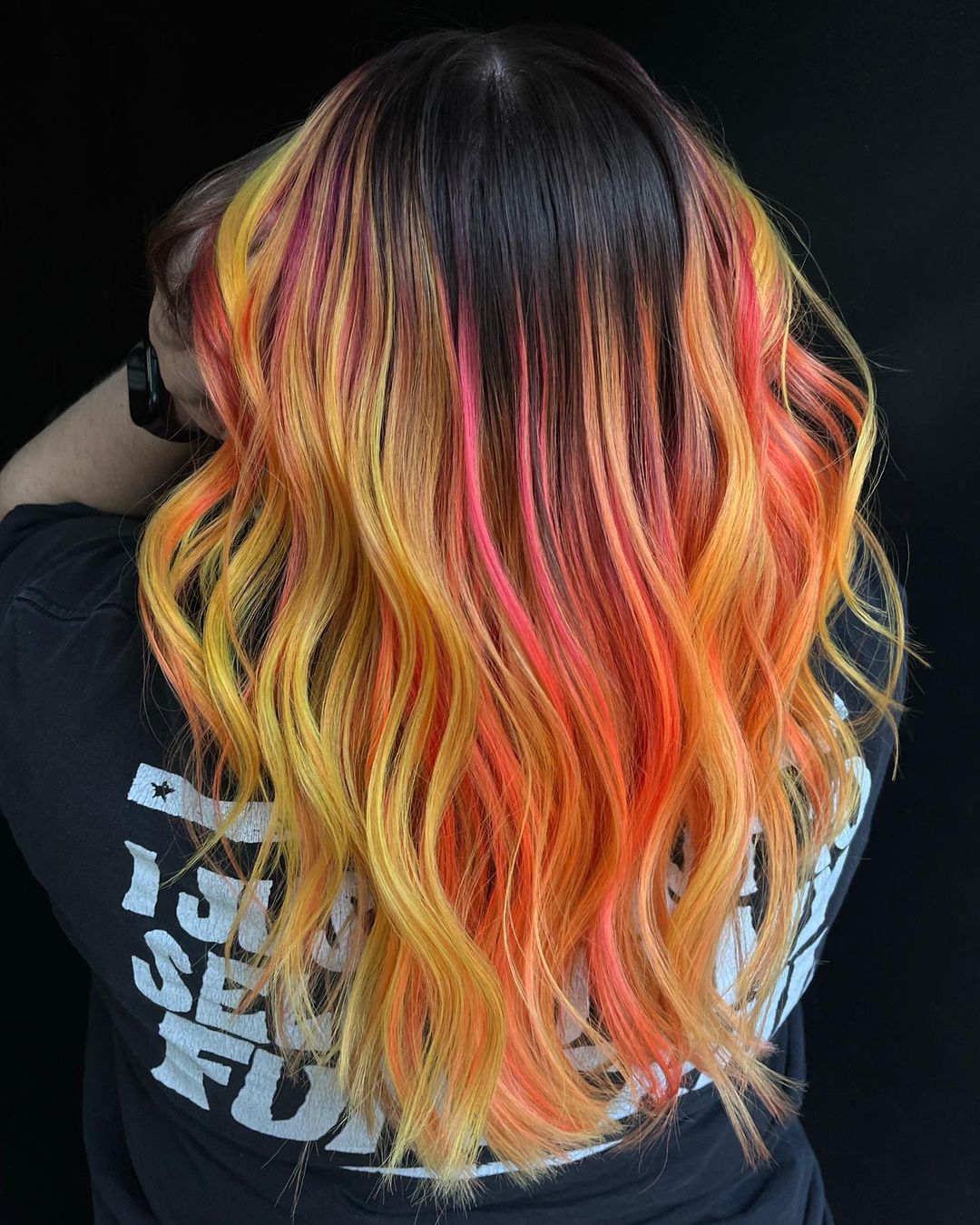 via @deathrayy_
Yellow Money Piece Will Add Versatility to Your Style
Yellow hair color on blonde or black hair attracts attention since it highlights happiness and cheerfulness. The money piece is far more versatile and understated than dyeing your complete hair a bright yellow color.
It will allow you to gradually transition into yellow hair from your natural color. Yellow might be more subdued on lighter hair tones, but it will contrast nicely with black hair. Additionally, you opt for face-framing yellow highlights and dye your hair in various hues.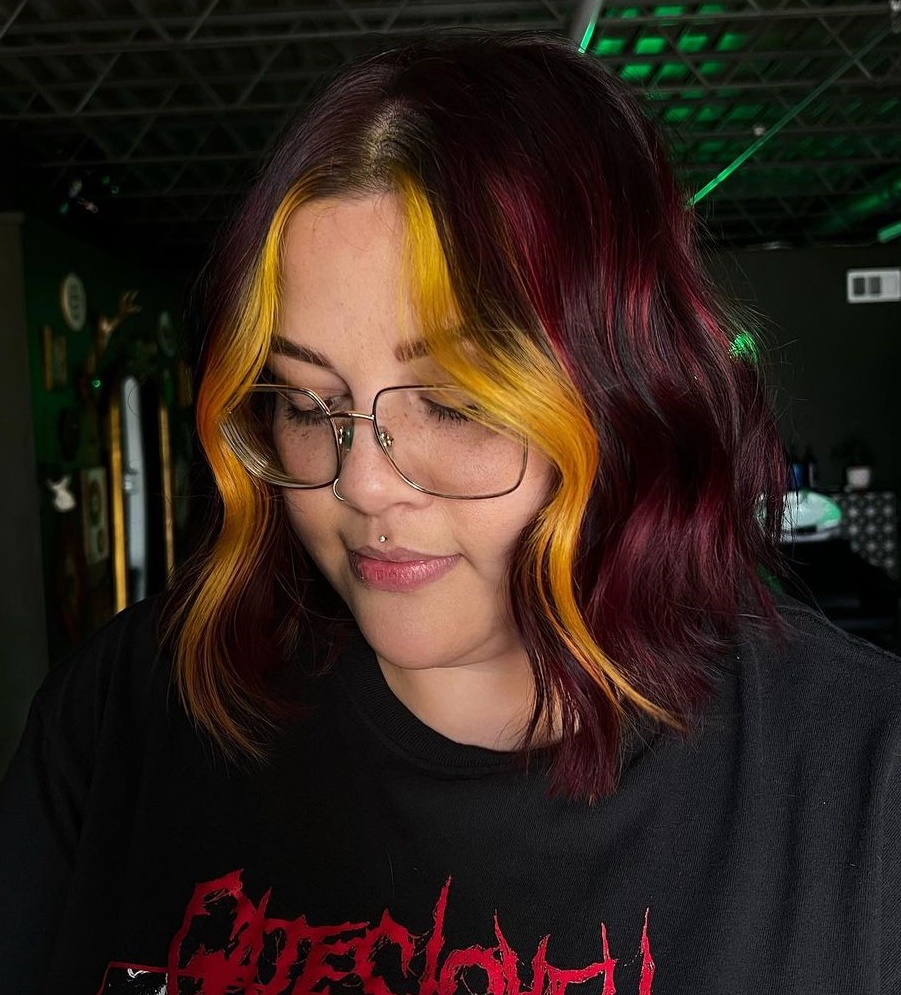 via @yurr_mother
A Zesty Yellow & Gray Combo
Gray and yellow look good together as gray hair shades may soften the intensity of yellows, and yellows can uplift the cool-toned grays.
Choosing the right colors to combine is essential if you want canary yellow hair. This combination looks superb on long, wavy or straight hairstyles.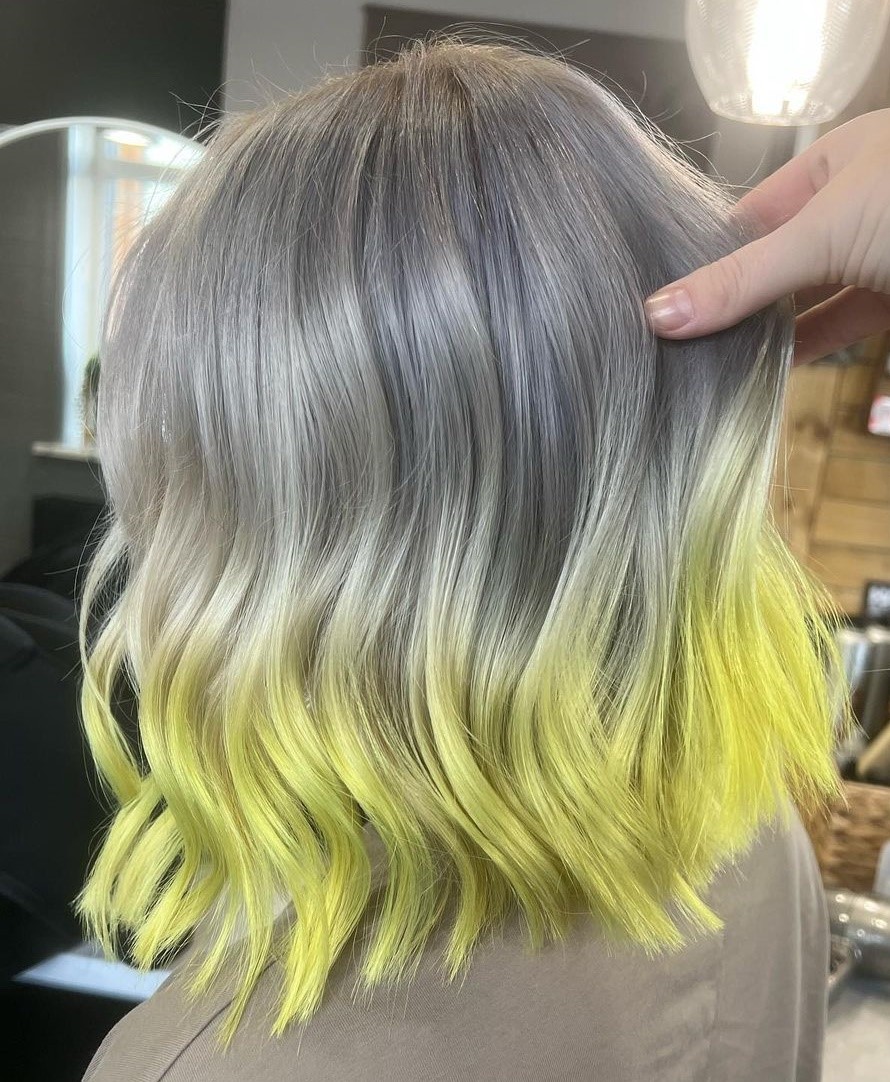 FAQ
How to keep dyed hair healthy?
You should always condition your colored hair. The oils, conditioning polymers, and butter in hair conditioners repel water and serve as a barrier to keep strands from swelling and becoming waterlogged.
Keep on masking your hair regularly. Your conditioner covers and shields your hair, but a mask penetrates the hair shaft to nourish the cuticle and treat hair problems at the scalp. Use a shampoo without sulfates.