As we gear up to welcome 2023, it's time to embrace a new beauty trend. As far as your hair is concerned, the New Year will be all about fiery orange hair color ideas. The hair color industry, thankfully, has advanced pretty well. Your natural hair color will come alive with this showstopper, fashionable color.
Read about 20 vibrant hair color ideas in orange that gel perfectly with your skin tone, hairstyle, and natural hair type.
1. Trendy Burnt Orange Hair
This hair color looks fabulous on natural curls. Using a permanent hair color like Redken Chromatics adds shine, says Rachel Redd, the brand ambassador for Redken and Mizani. This inspiring look is excellent for lighter or olive skin tones. To maintain the burnt orange color on long hair, be prepared to use top-quality bleach haircare products.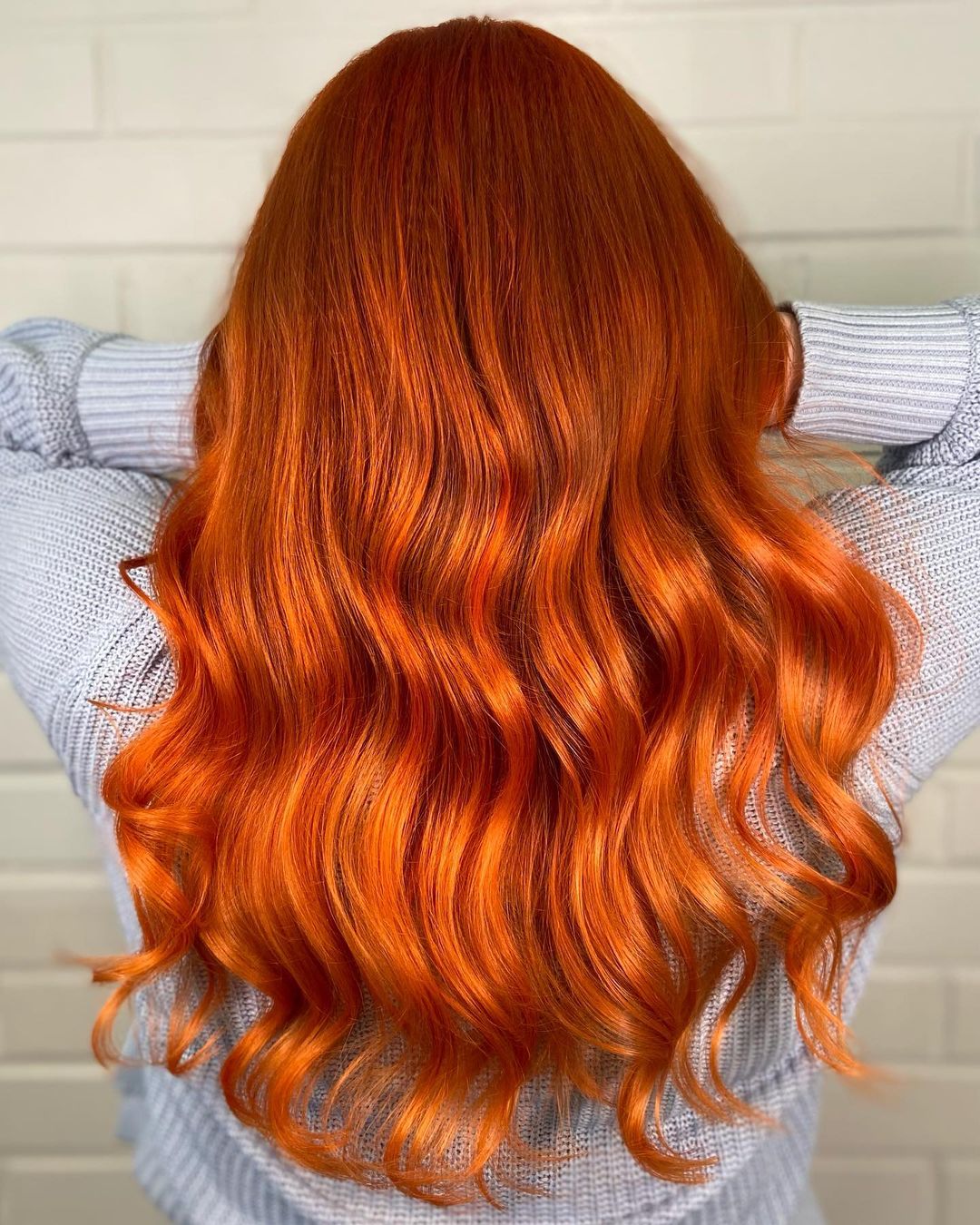 via @hairbymaija.m
2. Playful Bright Orange Highlights
This vivid color suits dark brown tresses with naturally orange tints. Orange hues on dark hair with waves or curls add dimension. Redd says that you need to maintain the orange and copper tones properly. The peekaboo highlights on your mane, short or long, are perfect for unique visual elements for people with any skin tone.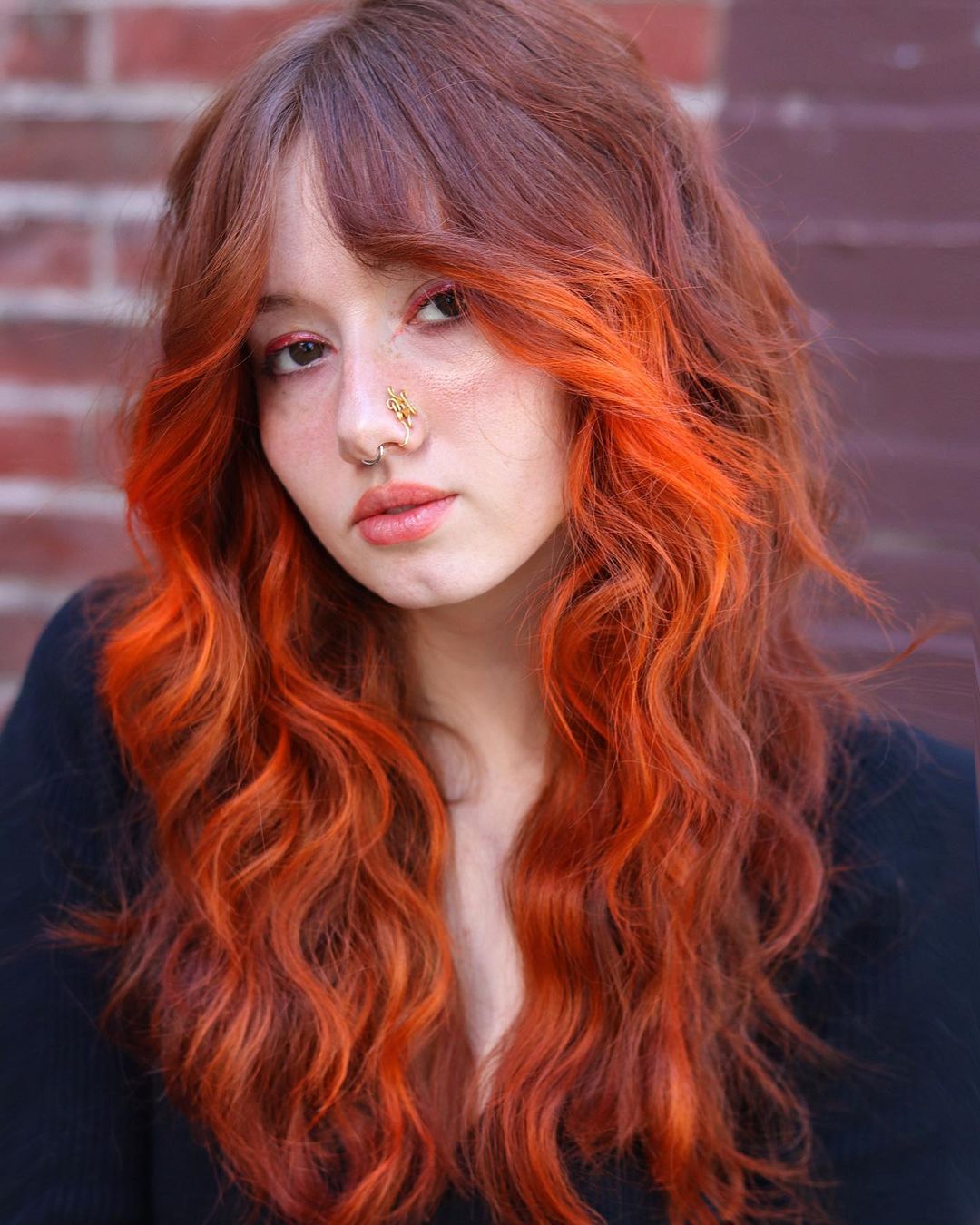 via @caitlintyczka
3. Stunner Orange and Yellow Combo
A showstopper orange hair trend is the orange and yellow ombre for a contrasting look. The yellow hues give your mane a dazzle. If you have short hair, the fiery orange highlights on pastel colors blend beautifully to create a fire lookalike.
This style suits women with any complexion. Instead of hair strands, keep the yellow hue at the roots, towards the ends.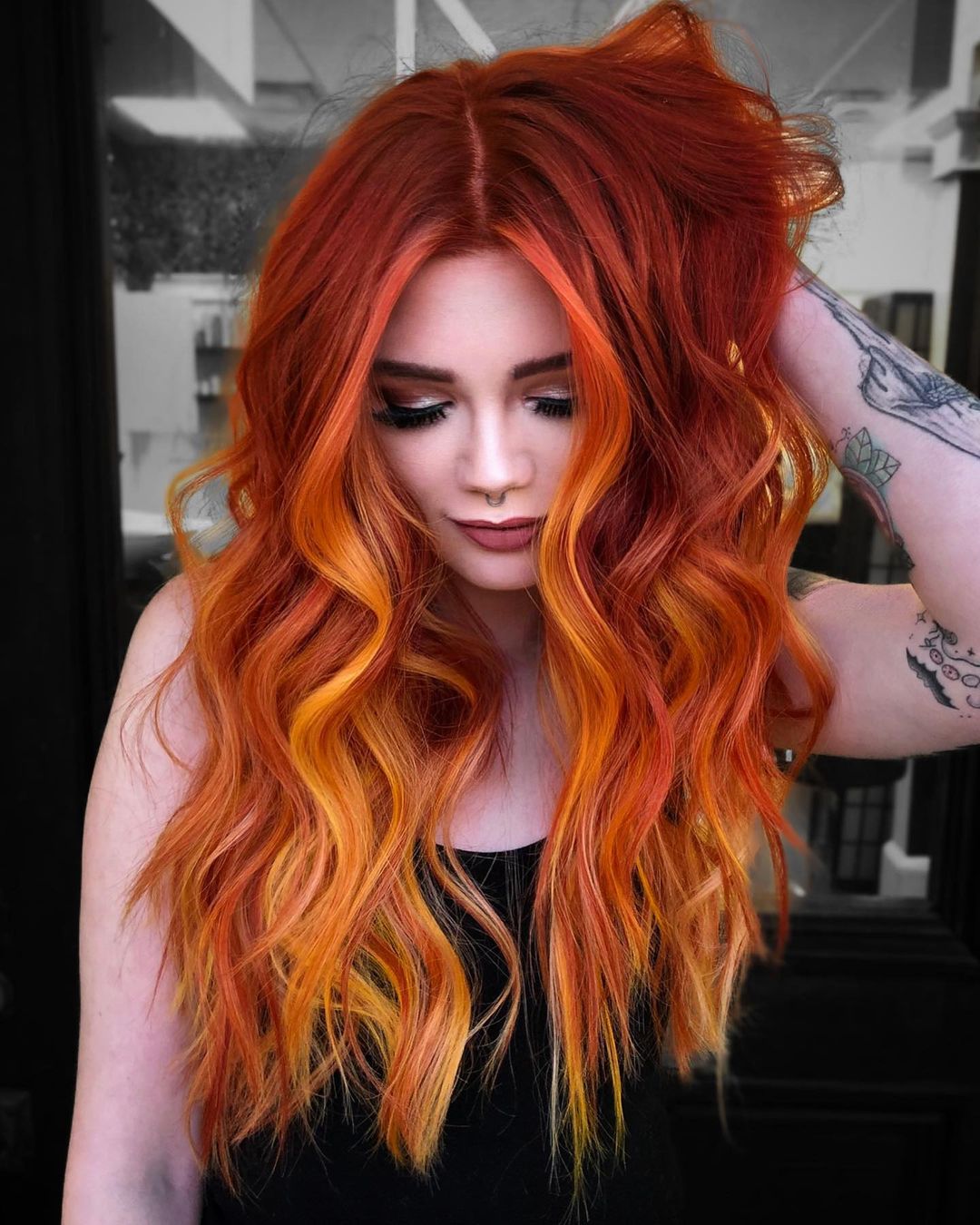 via @aaashleee
4. Fiery Orange on Curls
One of the finest curly hair color ideas is bright orange. If you have dark curly hair, bright orange with red tint hair color on your curls is absolutely flattering.
Red and orange highlights bring about a dominant undertone to your dark hair. Also called pumpkin tips, the vividness on the ends works well on darker or fairer skin. Go in for partial highlights to keep the tone down.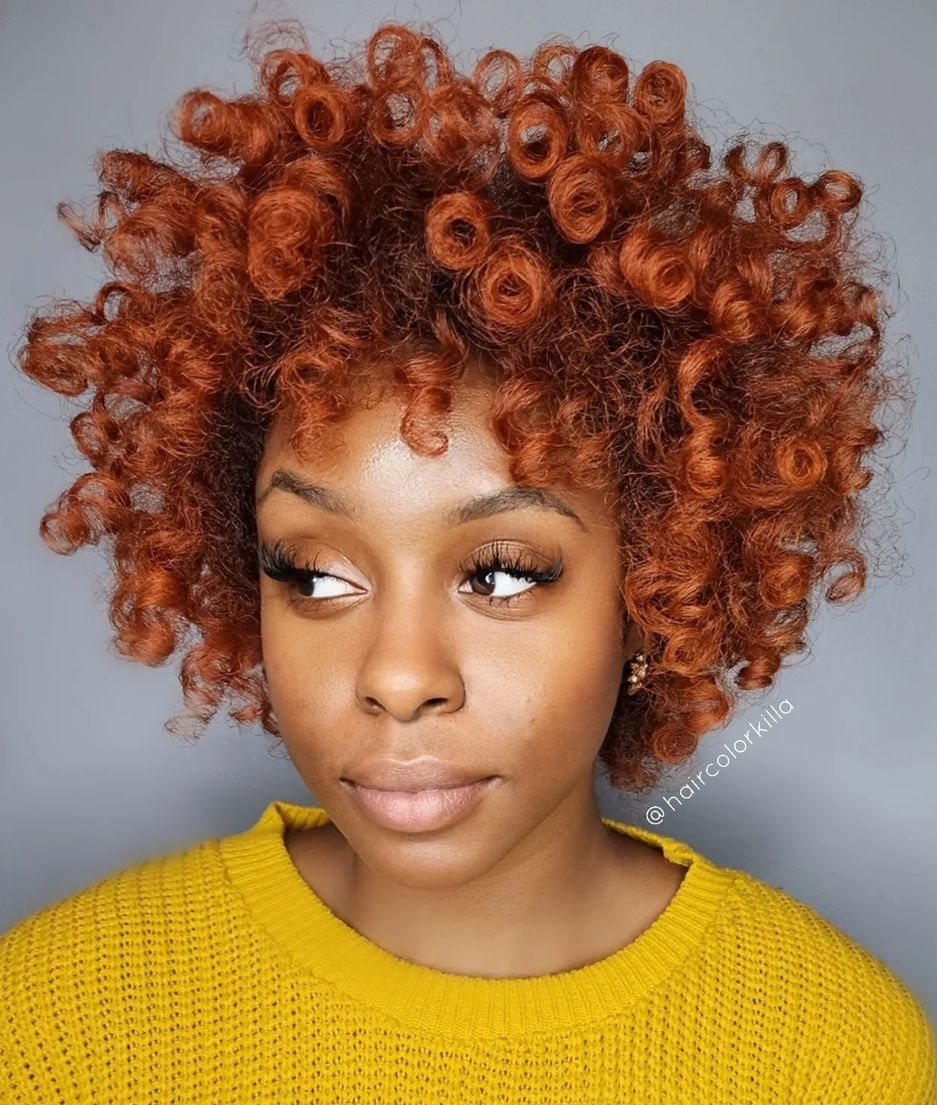 via @haircolorkilla
5. Spicy Orange Balayage
This is a hit new idea for brunette hair. Balayage means 'to sweep.' Have random sections of your hair highlighted with the orange tint? It gives the illusion of a thick mane. A gradual transition from dark roots to lighter shades, like lucid orange to cool red, looks great.
Another pretty hair color that works on your long brunette hair is the copper red shade.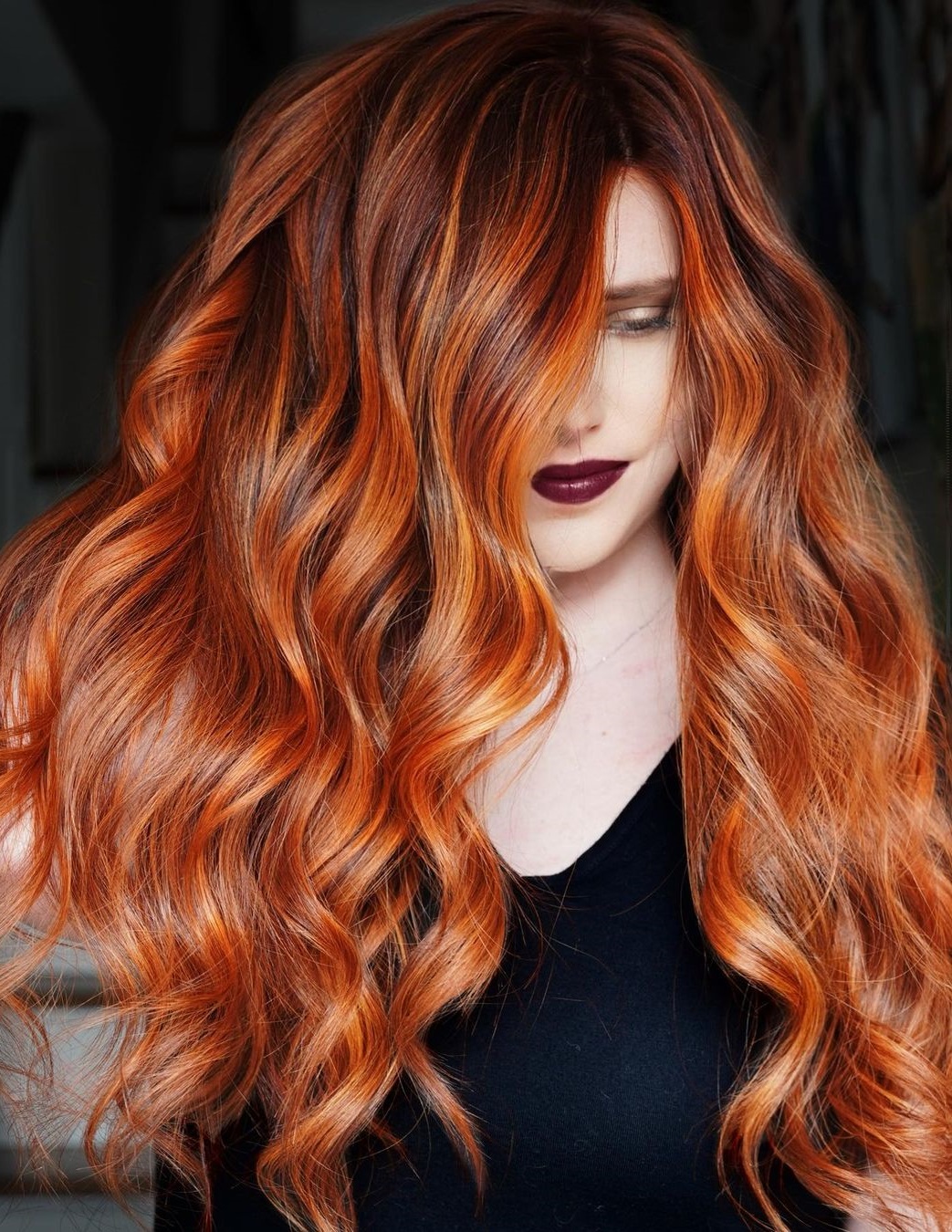 via @_watchmepaint
6. Chic Dark Orange Hair
For dark hair with an existing warm undertone of red, orange, reddish-orange, or orangish-red, it is easy to get the dark copper hues or orange color.
Celebrity colorist Mark DeBolt says that your natural hair with orange highlights does not require lightening to give a darker orange shade. Looks great on women with light skin tones.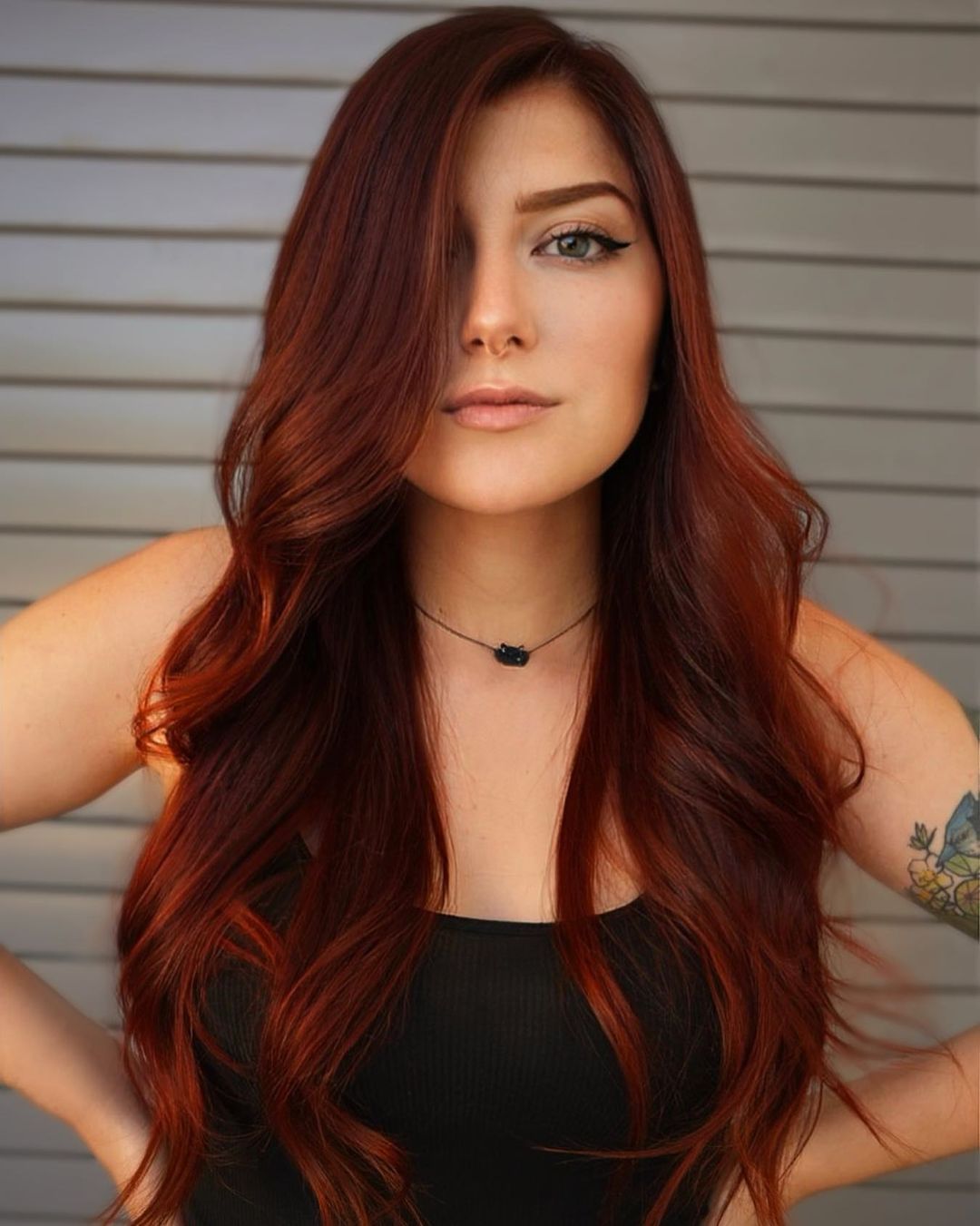 7. Touch of Color: Orange Hair Peekaboo
Want to avoid over-the-top with orange? Try this style – a bright orange layer or a section of your hair is colored orange. You can try this with natural black hair, and it looks fabulous on women who already have hair belonging to the orange family, like orange and red hair. This style requires low maintenance of hair color combination; therefore, it is excellent for long or short tresses.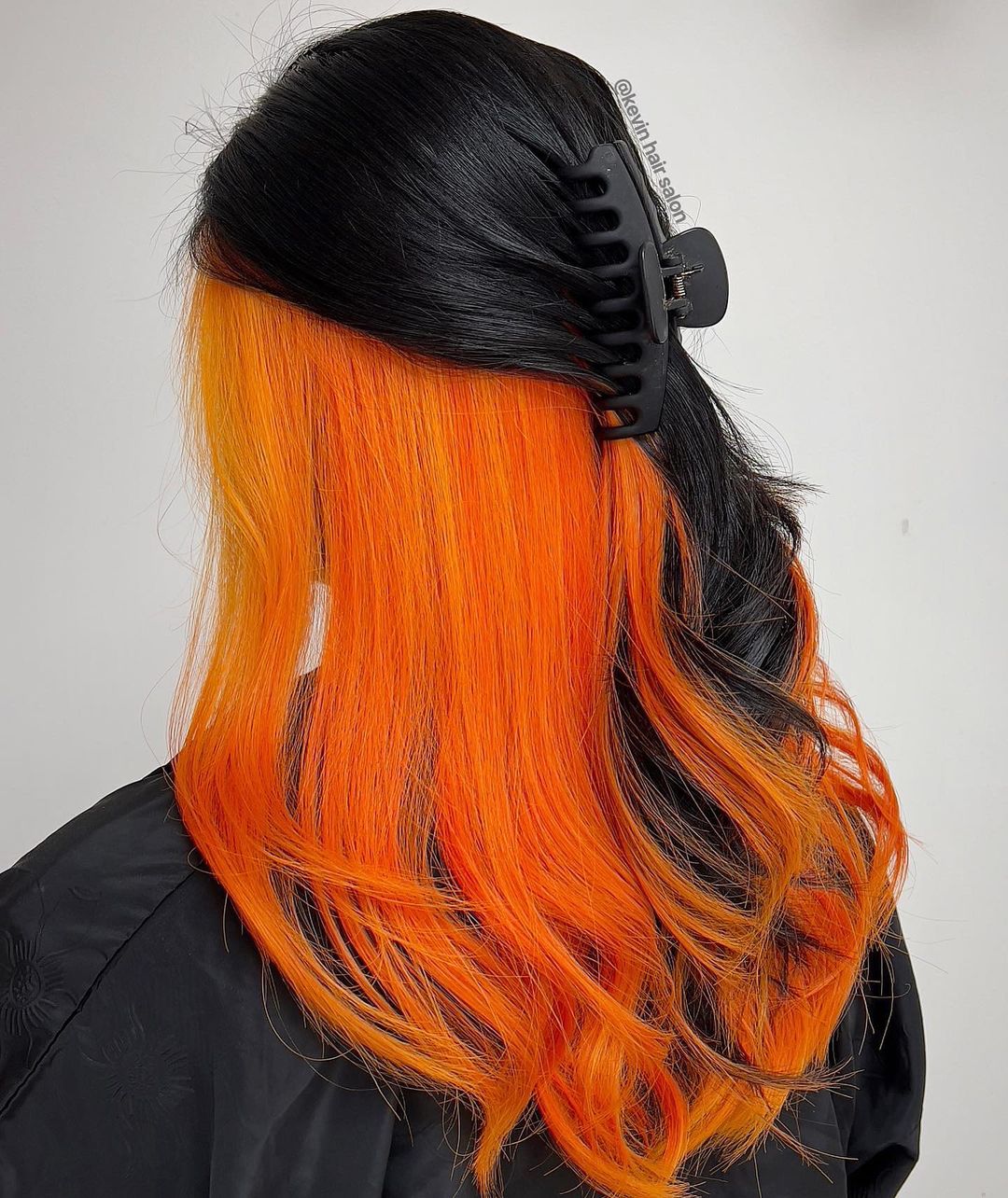 via @kevinhairsalon
8. Ravishing Red Orange Hair
Women with red hair must give this style a try. This is because red and orange complement and flatter shoulder-length hair or a short bob cut the most.
Dark orange hair shades, especially on the waves, make you look glamorous. As per Redd, you must drop by your colorist after about ten shampoos for a gloss treatment.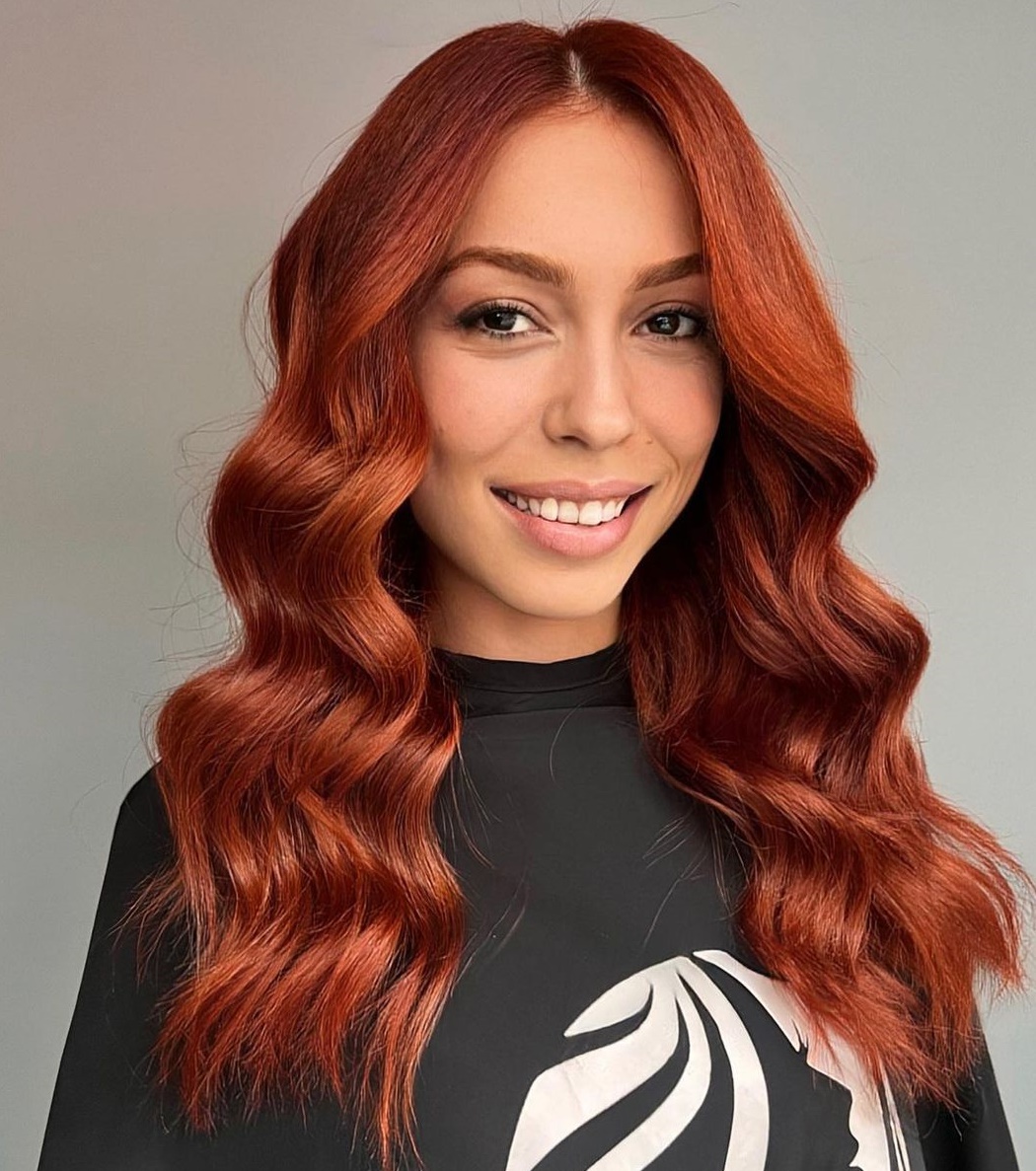 via @gumuslusaclar
9. Stylish Orange and Peach Shades
Peach is a mix of orange and pink. The fruity, light orange hair shades give the spring feeling. The pastel color may be bright or dull, but a good option for blonde hair as well as brunette hair. The pink-orange hue tresses are a fashionable choice for people with light complexion but also suit other skin tones creating a cute look.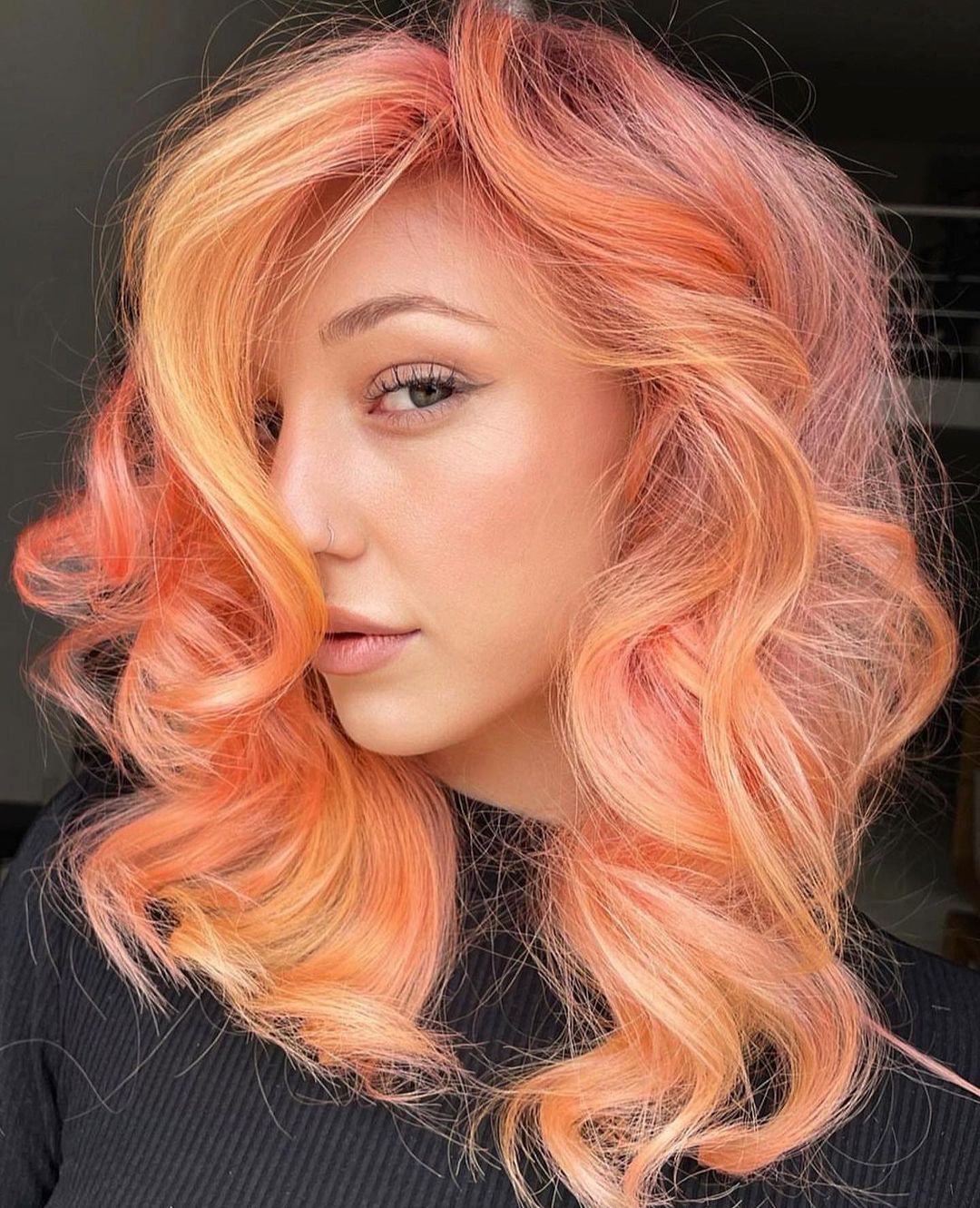 10. A Fall Foliage Look: Orange Brown Hair
Wish to recreate the ethos of Fall? Use bright orange highlights on brown hair to replicate the look of nature. The hues of browns, oranges, and reds, with yellows and purples, can be blended synchronously to get this orange-trend hair color. The fairy shades on brown hair make a fashion statement that is worth trying!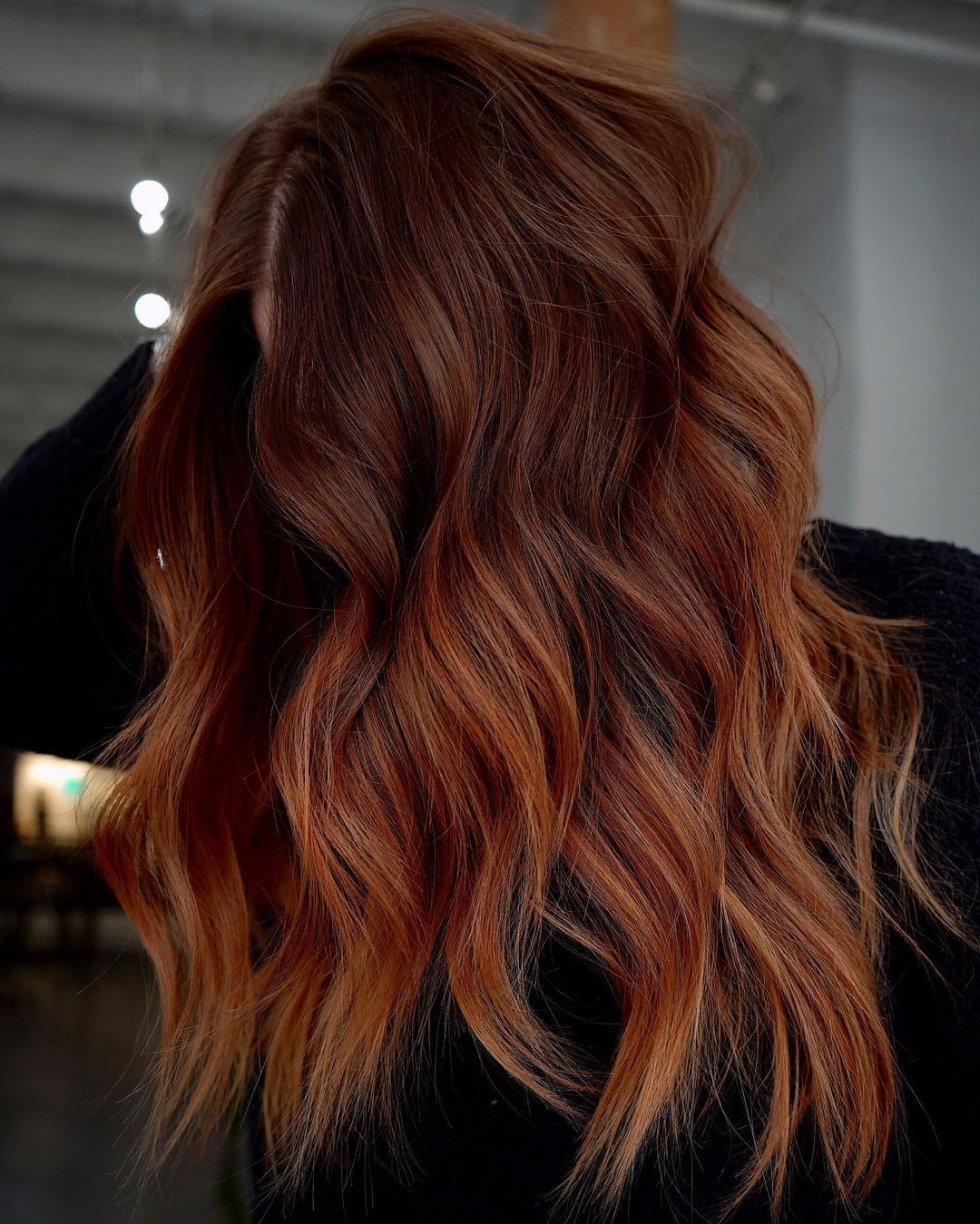 11. Pastel Colors with Orange Tints Appear Versatile
The good thing about pastel hair colors is that they enhance the beauty of all kinds of hair, irrespective of the natural color and complexion. It is valid for any hair length, and your hair colorist can do an incredible job of creating a fresh you.
An orange fringe gives the feel of waves, and even with a faded look, the texture is always smooth.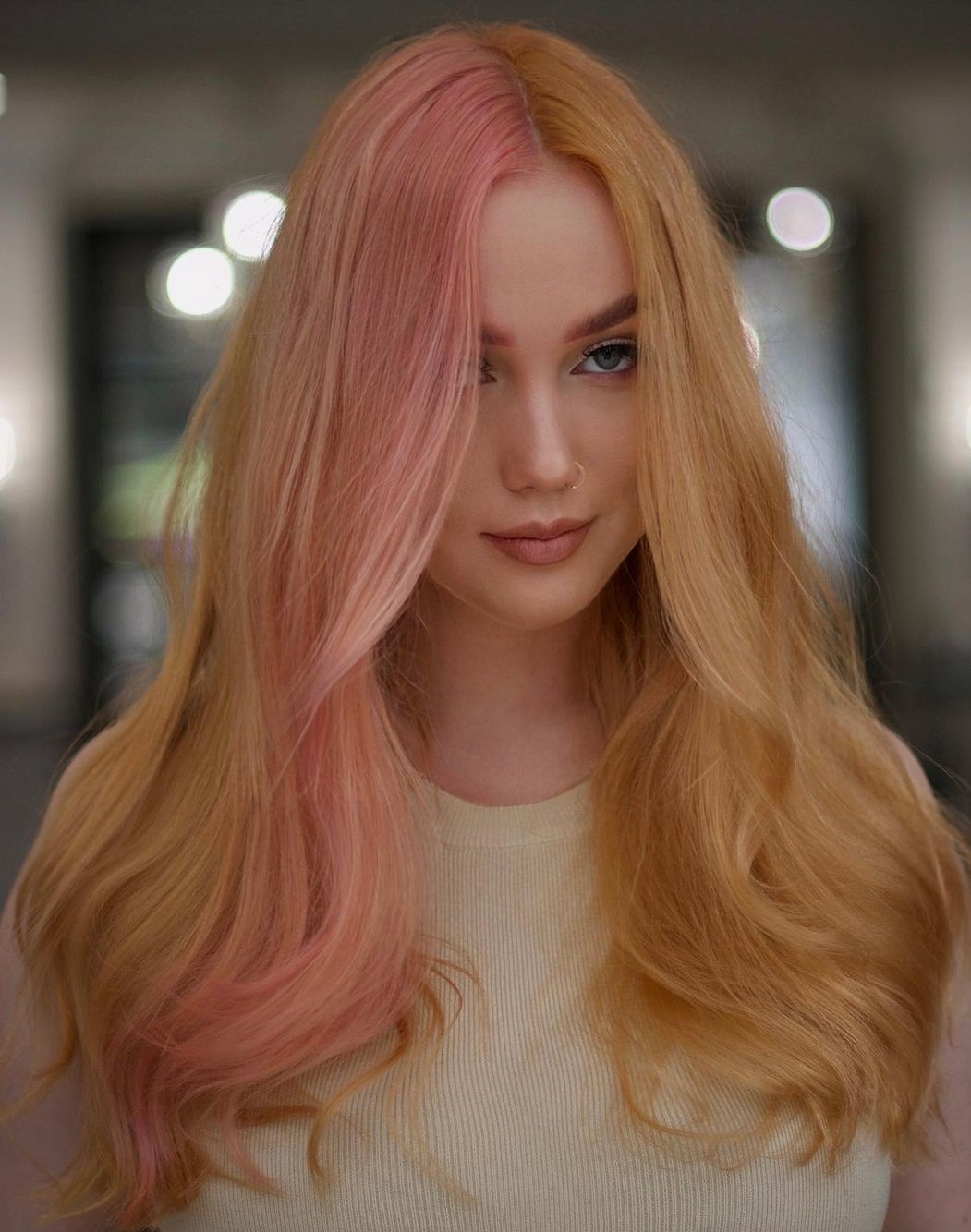 12. Phenomenal Black and Orange Combo
Orange hair with black roots or vice versa is a dramatic combination to give a try this new year. Work with your hair colorist to pick the right color as the base and then have the other as tints and pops. These are two fiery shades that look fab on everyone when worn together. You can add orange as low or highlights to your black hair.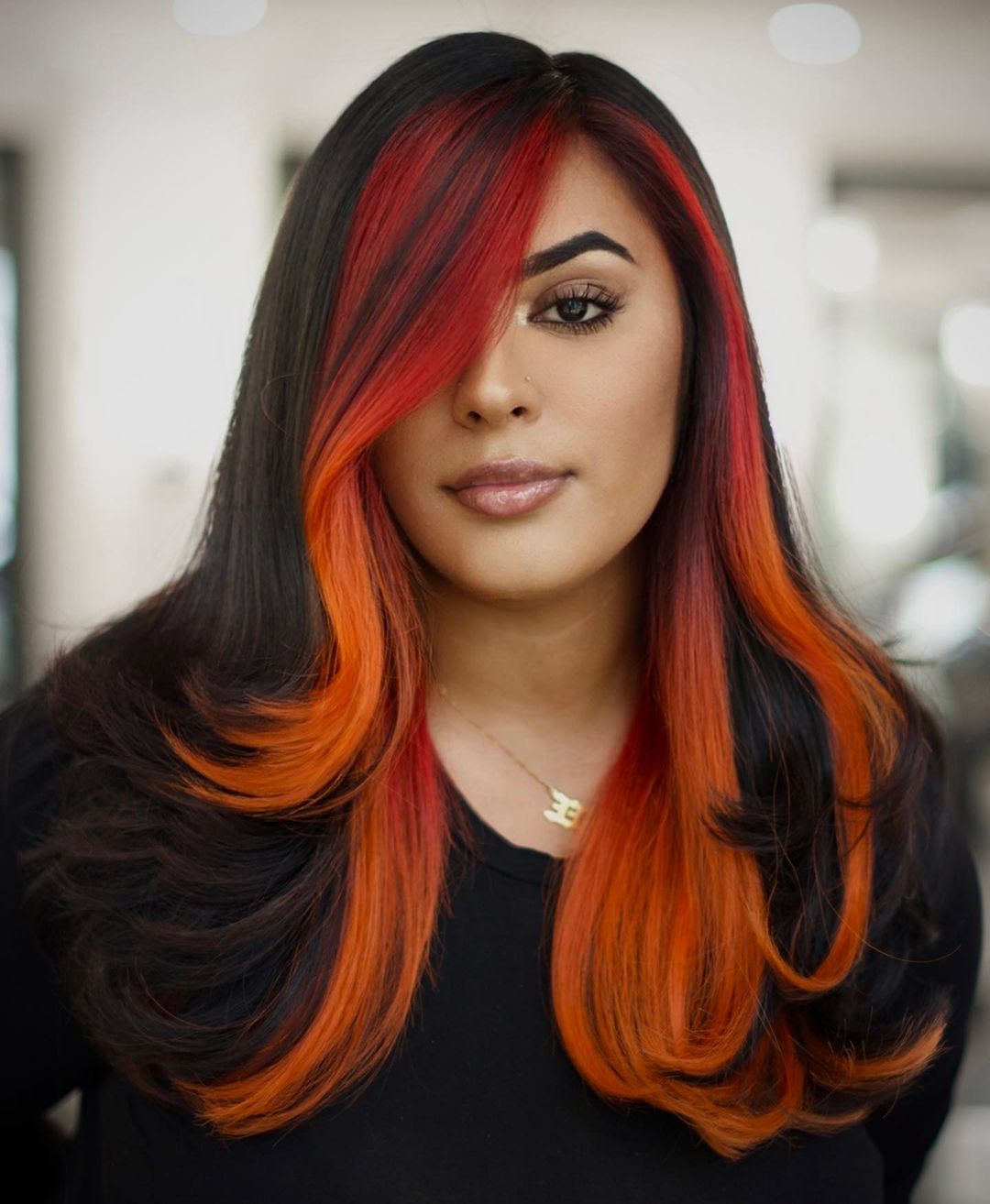 13. Add Warmth to Your Personality with Ginger Orange Hair
Ginger hair with orange highlights is trending for people with a dark complexion. People with curls or a pixie haircut can try this style to add warmth to their tresses.
Ginger orange looks good on women with lighter shades of skin tone, too, provided they choose pigmented orange. The orange glows at the undercuts.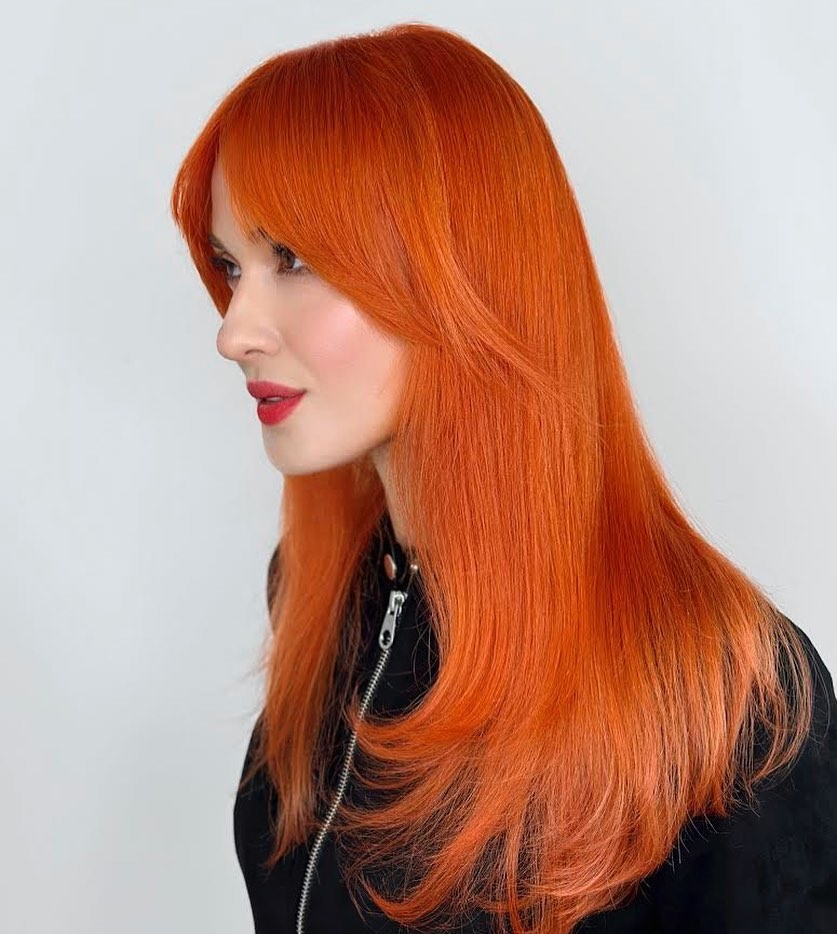 via @mr.mishwu
14. Orange and Blonde Hair For a Vibrant You
A reddish undertone can do wonders if you want to rock your blonde hair with orange shades. The colors go crazily well together to create a strawberry-blonde mane. Another hair color for your blonde locks is the pumpkin pie shade, where your natural blonde gels well with the vibrant orange. Besides, blonde dye is a valuable color toner to counter orange hair, especially brassy orange.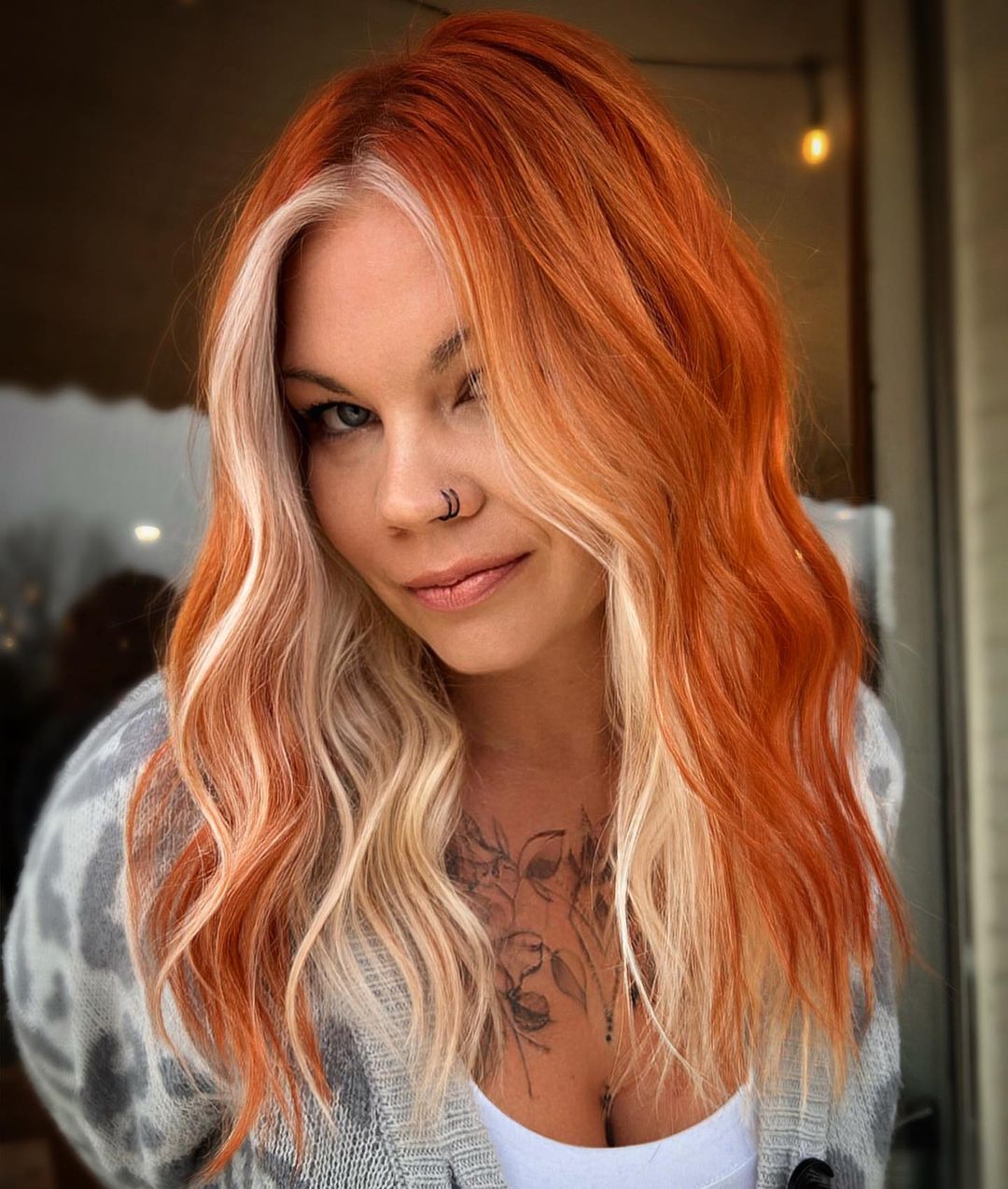 15. Pink to Orange Balayage Is Impressive
This hair color works best for fair skin tones. Pink and orange are both bright hair colors. When deep pink merges with the orange base, the balayage gives the impression of an entirely new color. You can bring in peachy ends to melt with the pink hues.
Get ready to grab attention everywhere with this new hair color.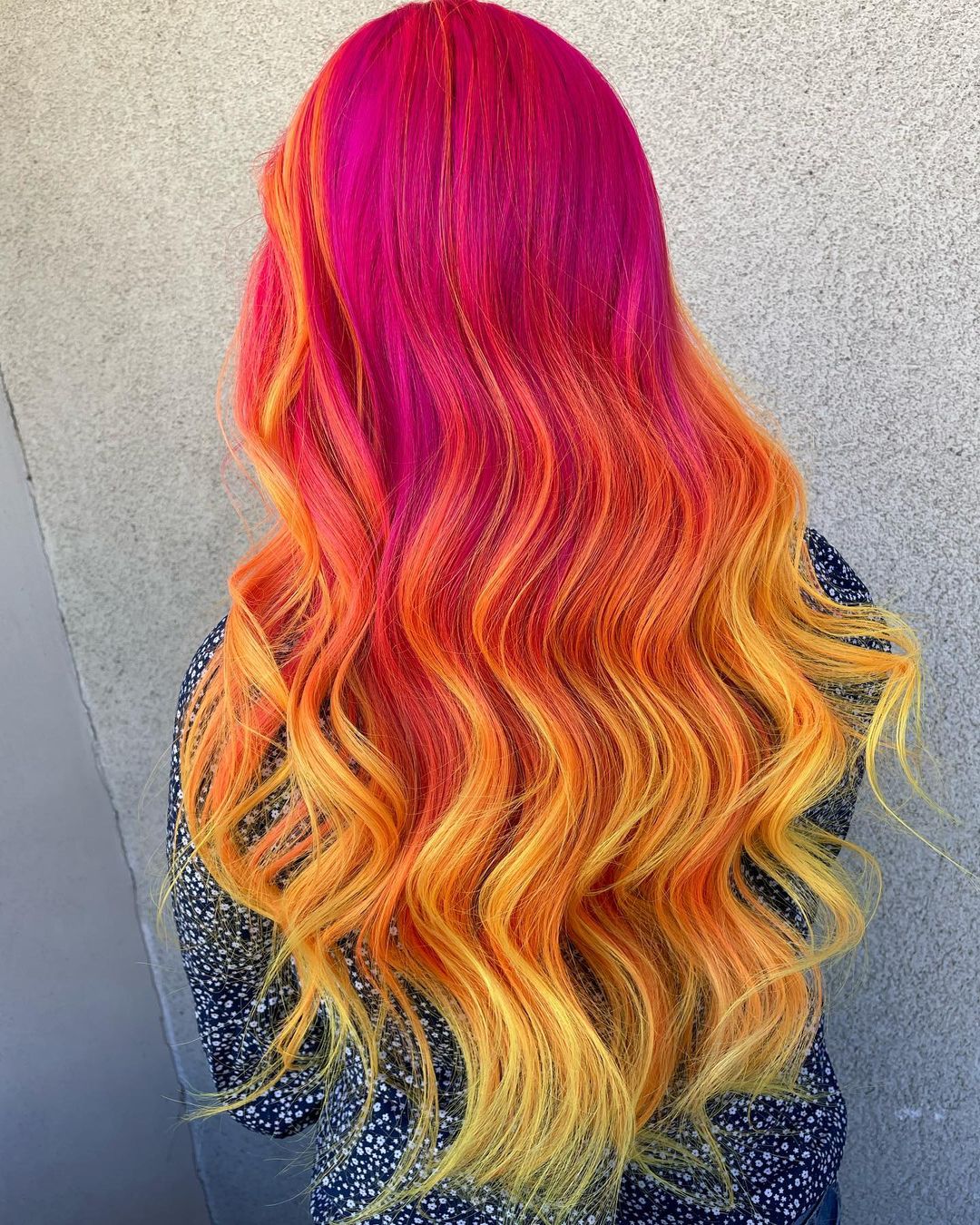 16. Neon Orange Hair Looks Flashy & Fab
Short orange hair always impresses for fair skin tones. DeBolt says that the best way to know if neon orange is your color is to try a sweater in fiery shades. Orange is a bright hue, and it is crucial to understand whether the solid color complements your complexion. If a bit on the pastel side, it also looks great on medium skin tones.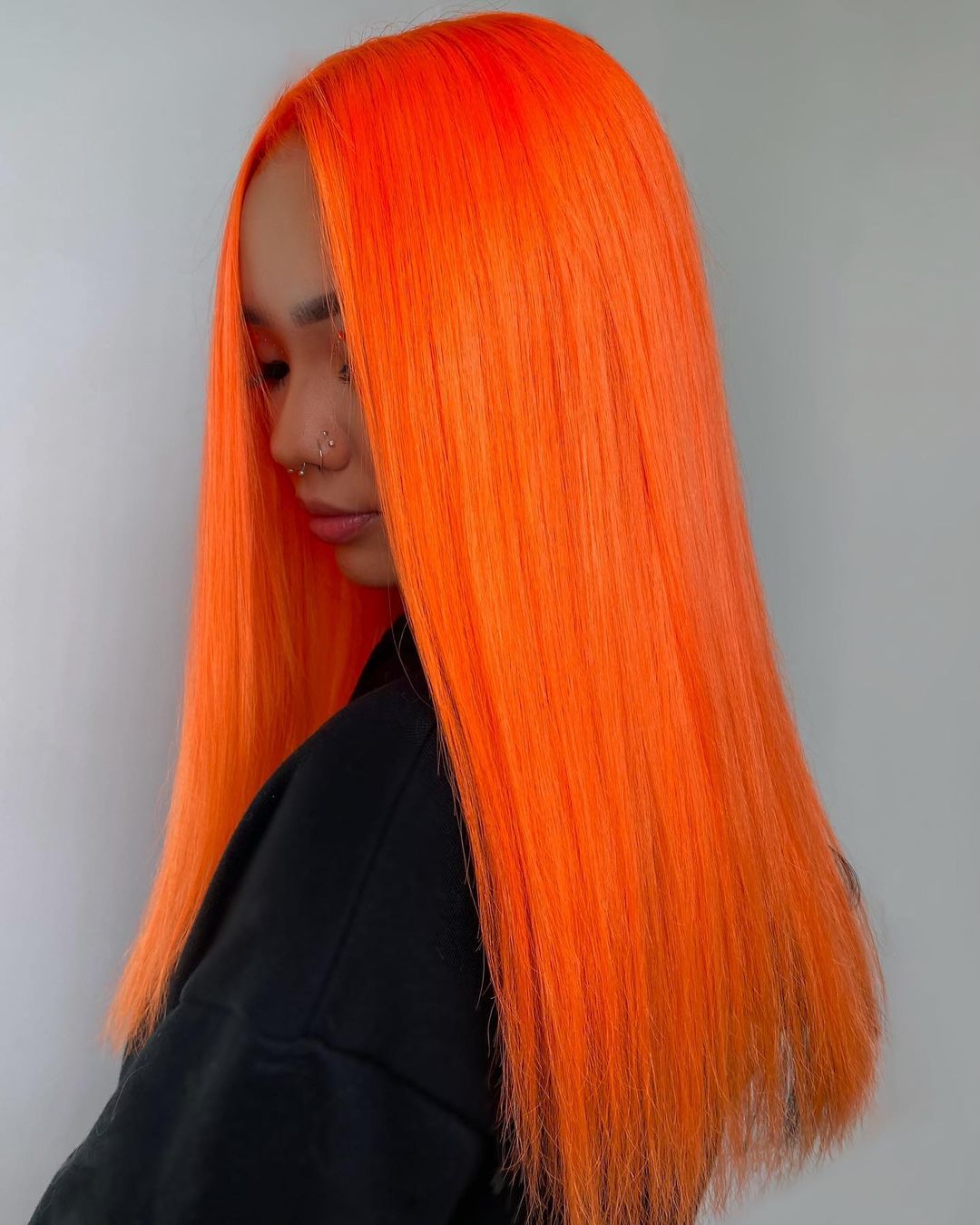 via @vividlyliv
17. Orange Ombre Hair Appear Sophisticated
The red-orange ombre has a very cool, sophisticated look. Add orange pigment to the ends. You can always go in for a cut when you are bored. Dark roots, however, give a grounded look keeping things subtle and sombre.
Choose the right hair shade with your hair colorist – you can try ginger or neon orange ends for a change.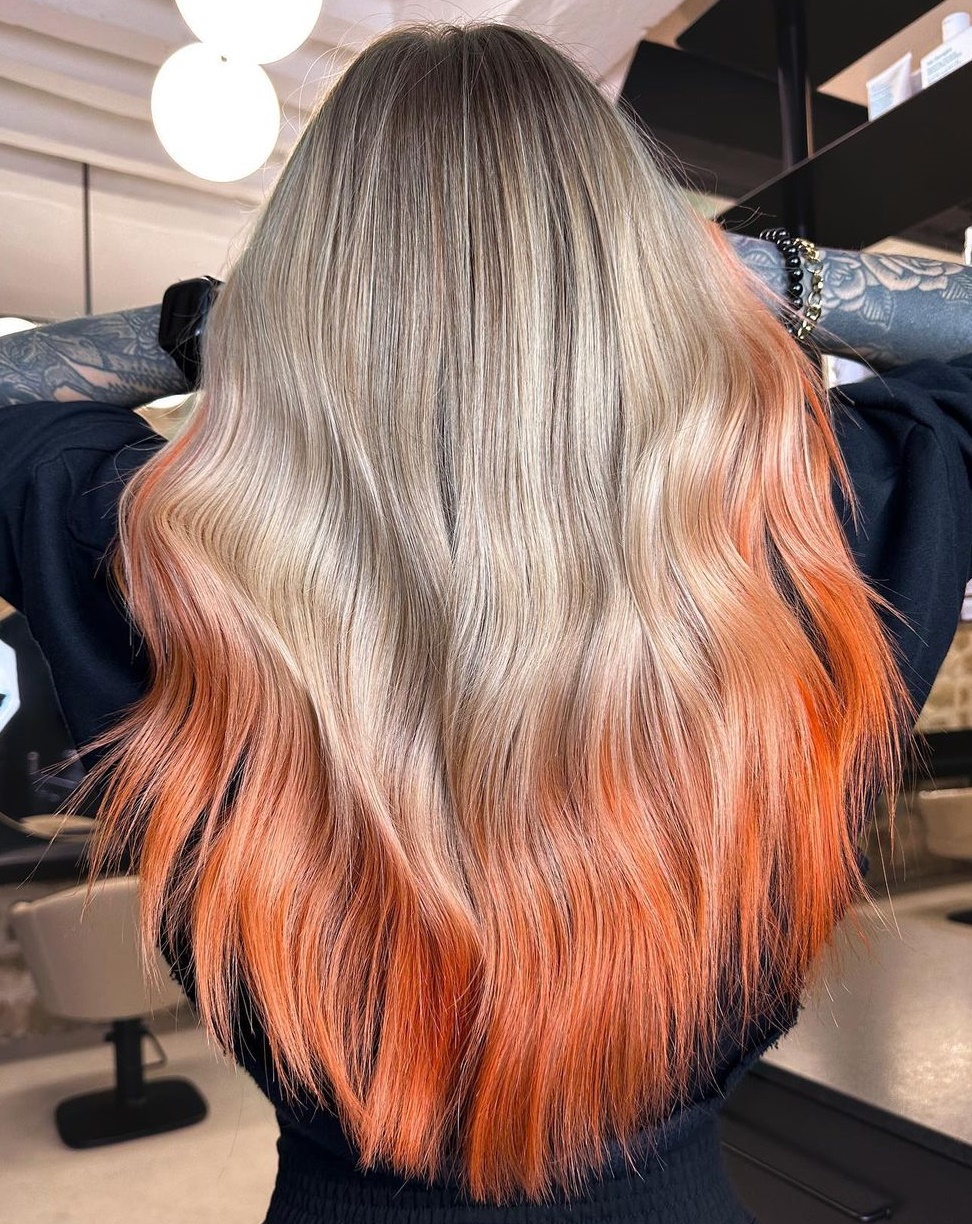 18. Reflect Feminity with Orange and Purple Hair
Make your hair trendier with a purple top and orange ends. Typically purple and orange neutralize each other; hence you need to be careful when using these vivid colors in a combo.
The combination can be fantastic for women with lighter skin tones and short bob cuts when done well.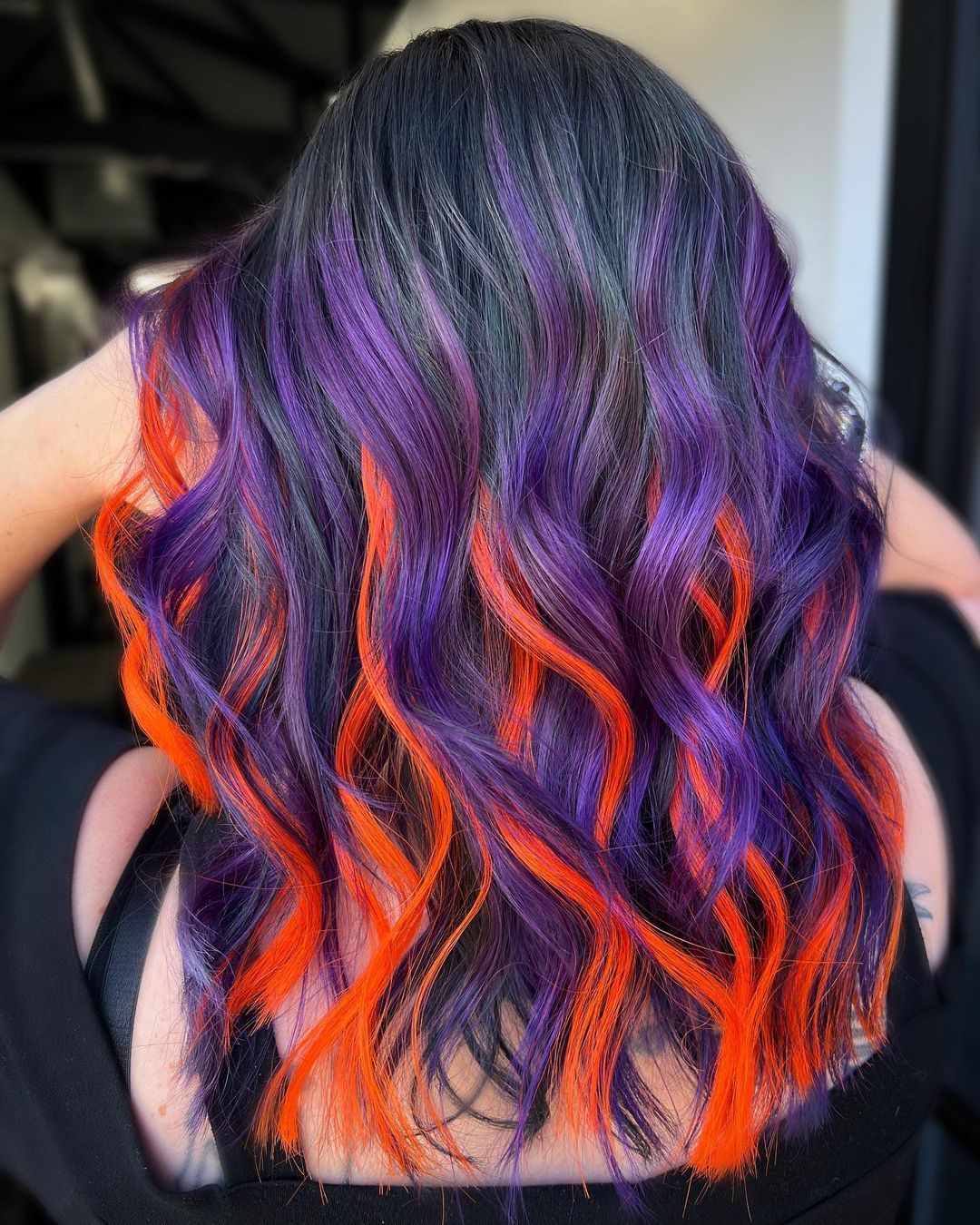 19. Orange Money Piece for a Soft Look
If your natural hair color is blonde, use orange highlights as a money piece to give it a soft touch and enhance the look of your mane. Copper tones look good, too, especially if you are on the fairer skin tone. Choose the right shade in consultation with your hair colorist. The highlighted strands frame your face and give depth to the hair texture.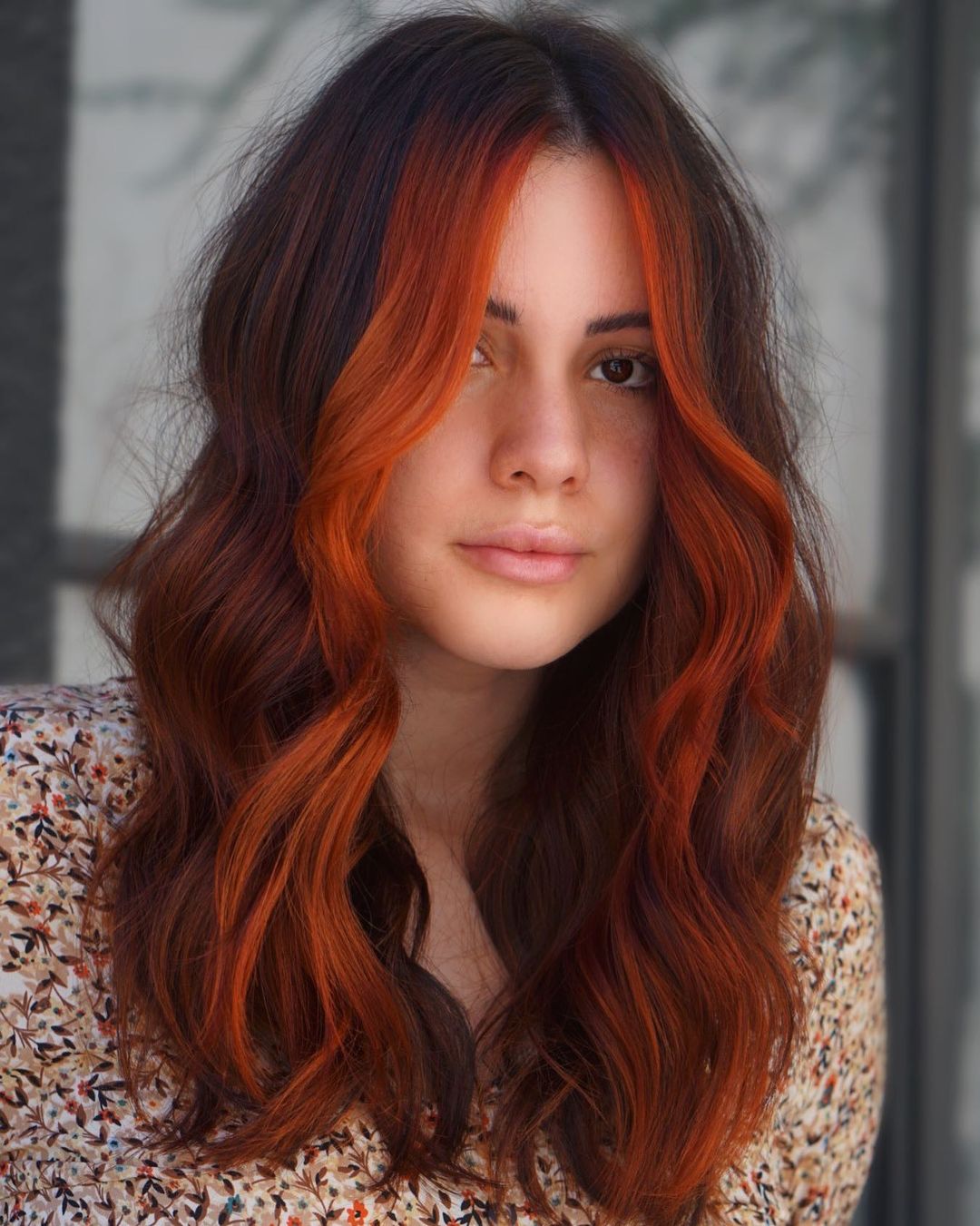 via @hairhecker
20. Rose Orange Hair Makes You as Lovely as a Rose
Try orange with other colors of the same family, such as rose or pink, for that subtle yet impactful look. Ask your colorist for orange on the front strands and cute strawberry hair shades on the rest.
This combo looks mesmerizing on long wavy hair. The front strands frame the face and give dimension to warm skin tones.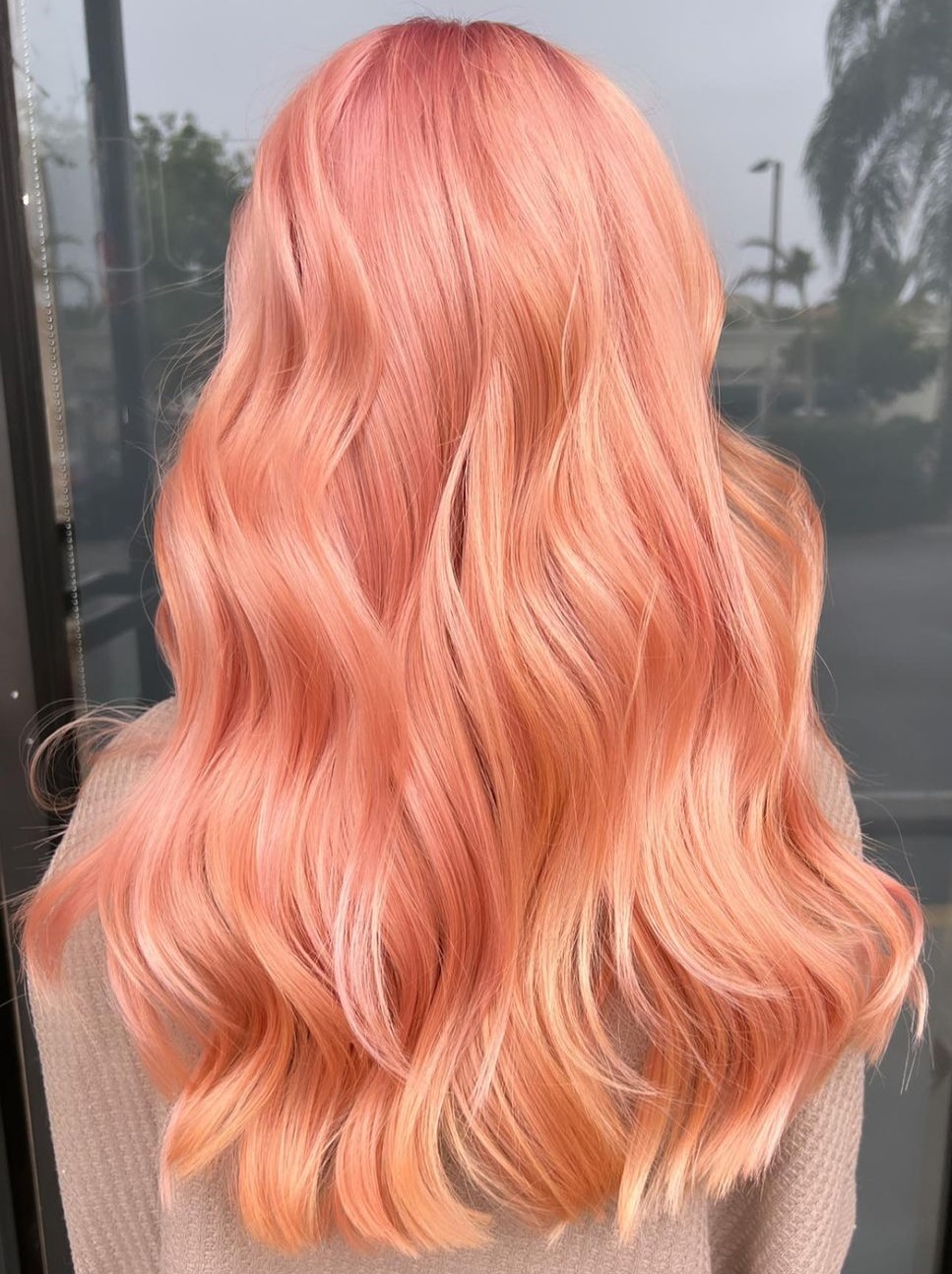 via @chris0712
FAQs
What are the best toners for orange hair?
If you wish to remove the orange brassiness from your hair, use a blue toner. Blue works fabulously when the color is a deep orange. If the color has started to turn yellow, go in for a purple toner.
How often should you dye your hair?
The frequency of coloring your hair depends upon your hair care routine. Permanent hair colors remain till the hair grows, while semi-permanent dyes need touching up within a few weeks. Temporary hair dyes last only till you wash your hair next.